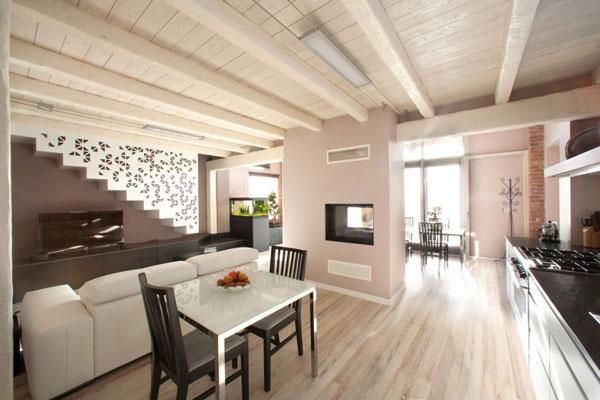 This transformation of an old garage into a very stylish contemporary residence took place under the attentive supervision of Italian studio Ego Vitamina Creativa. The duplex apartment is located in a city in northern Italy, named Cuneo and bares the name Casa LD. Distributed on two floors connected by a sculptural staircase, the public and private spaces are linked through design and color palette.
A bright, elegant downstairs living/dining/cooking area seems to be separated by a wide column pierced by a transparent fireplace, but the fluid spaces appear strongly connected. Wooden floors reflect in the wodden ceiling, displaying the same longitudinal design that seems to elongate rays of natural light coming through glass doors and windows. Ego Vitamina Creativa imagined a living space where design lines intertwine to shape a dark wooden piece of furniture running alongside the wall opposite the kitchen.
This versatile construction acts as a storage space and supports the folded, painted and perforated metal staircase railing leading to the upstairs bedroom. This unique feature completes the apartment's design and the floor plan proves that careful space arrangement also needs a focal point to create an interesting interior design.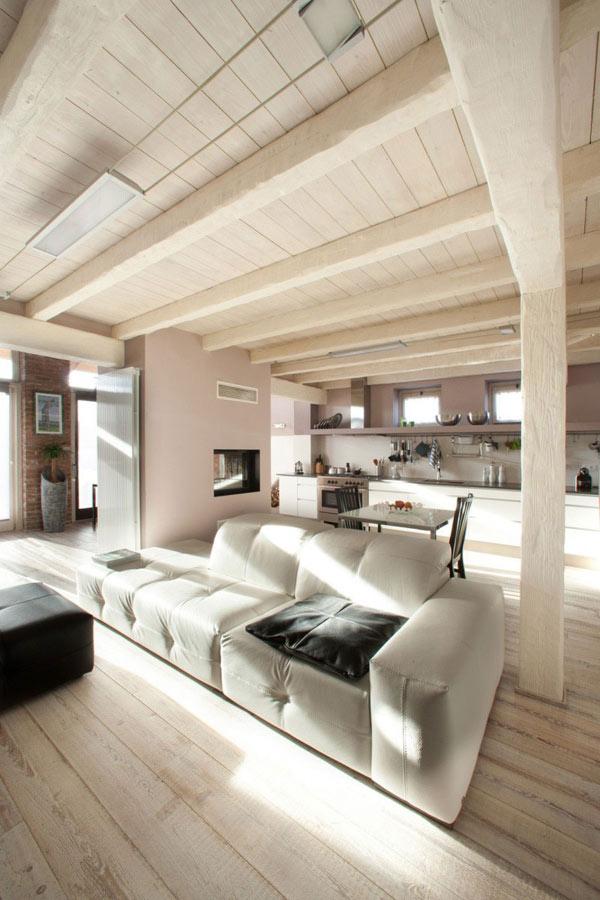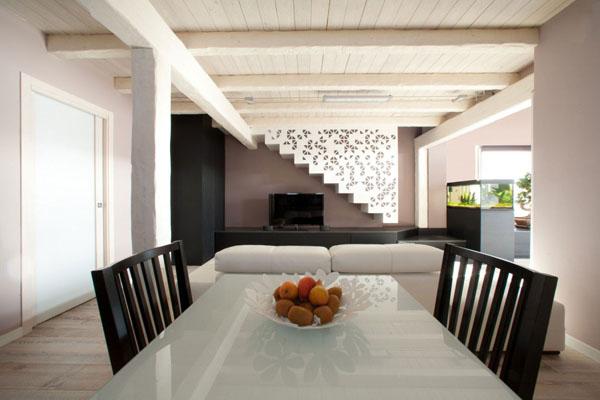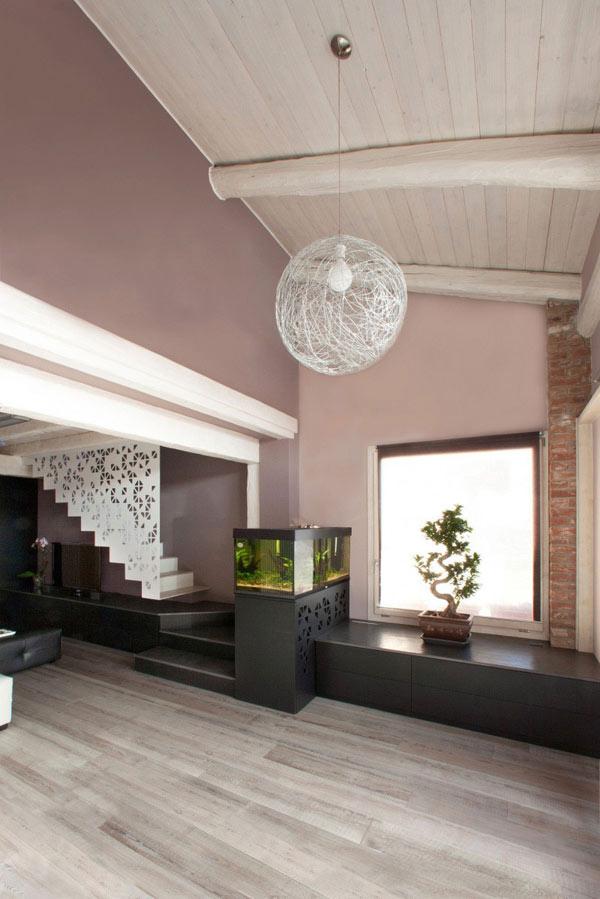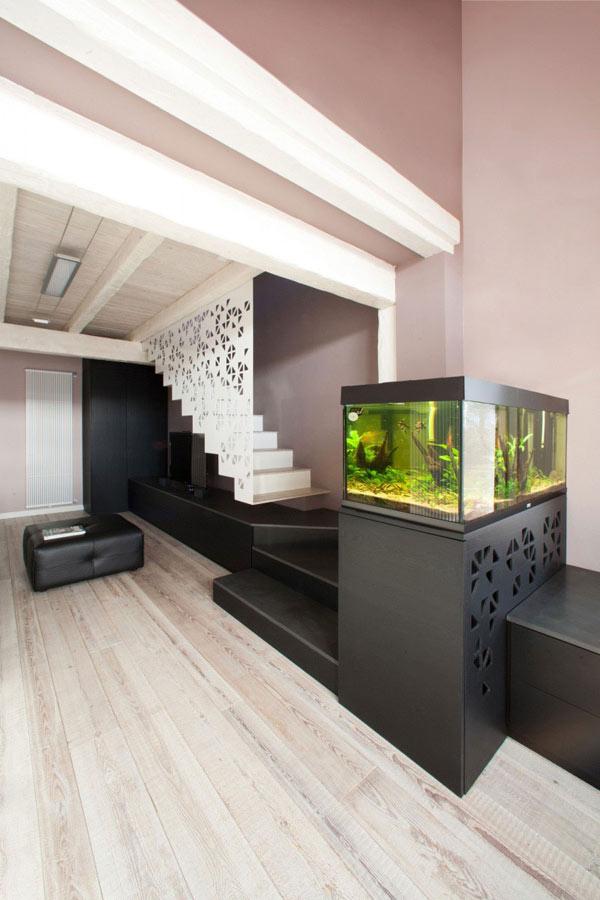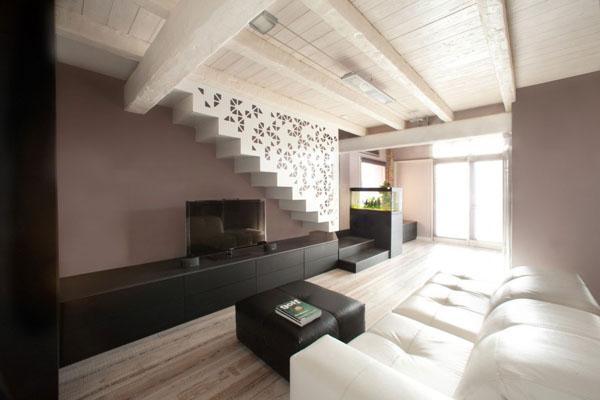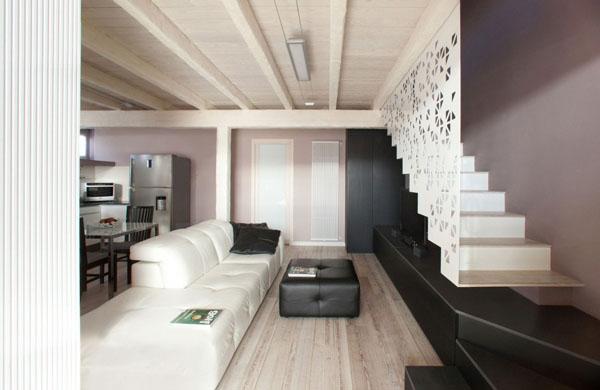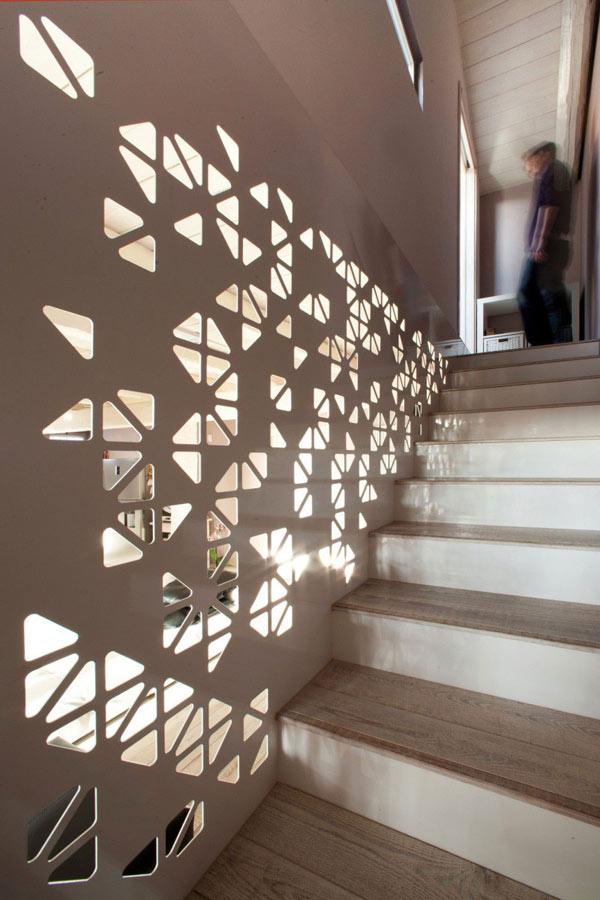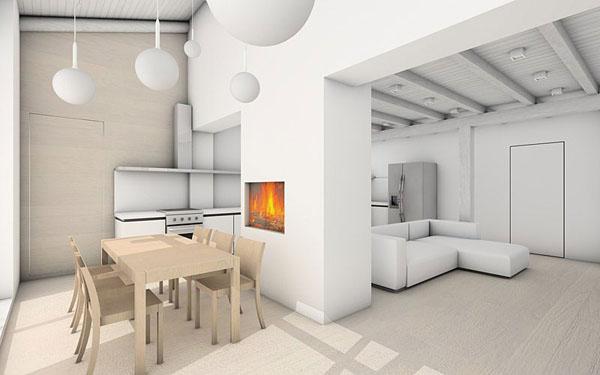 View the website