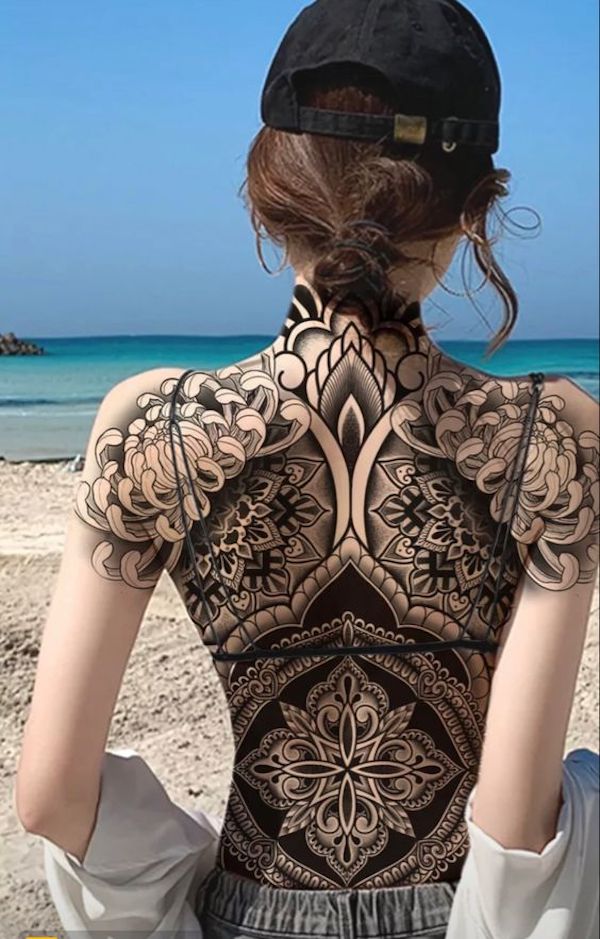 In Japan, you can see two distinctive styles of tattoos, western and Japanese tattoos. A Japanese tattoo refers to Irezumi, its style is called wabori. A tattoo in western style is called youbori. Western tattoos are modern styles similar to those in Western countries to express symbolic meanings or for fashionable purposes. Japanese tattoo, on the other hand, has been practiced in the country for more than thousands of years. Its unique culture identity draws attentions from all over the world.
There are multiple Japanese words refer to the name of tattoo, Irezumi, horimono and shisei. Irezumi is the broad term for traditional Japanese tattoos without implication of tattooing technique. The word horimono is generally used by artists, especially those working with tebori methods of tattoo insertion. Shisei is a novel published by a Japanese novelist Junichirou Tanizaki in 1910. In the novel, a tattoo artist draws a silk spider tattoo on a beautiful young girl. As the novel became so popular that the novel name was also read as Irezumi.
The History of Japanese Tattoo
In ancient Japan, there was no tattoo tradition for mainland Japanese people except Ainu people. At that time, people with tattoo were regarded as aliens and very much discriminated.
Ainu people
In the northernmost island of Japan, Hokkaid, an indigenous population Ainu people inherited tattooing tradition from their ancient ancestors. In Ainu culture, women have to go thought a heavy tattooing process on their lips and forearms. Notably, the mouth tattoo looked much like mustaches. But there is no evidence to indicate its linkage with or development of irezumi.
Edo period
It was not until Edo period (1603-1868) when the modern style of tattooing emerged in Japan. At that time, the term irebokuro was used as tattoo. Ire or ireru, means to insert, and bokuro or hokuro is a beauty spot. Despite avoidance by high-ranking courtesans for inelegance, irebokuro was accepted by yujos and geishas (women of pleasure). For some of them, the tattoo was a bond to beloved one or expression of eternal love. For others, it was a means to please clients.
According to Tamabayashi Haruo's book Bunshin hyakushi, the custom of tattooing was also found among Samurai warriors in the 16th century. In certain areas, these warriors had tattoos for their identification.
It's a painful process to get a traditional Japanese tattoo as irezumi is still done traditionally by hand rather than done by needle gun. And the Japanese style tattoos are often subjects covering large area of the body. It's also a time-consuming process.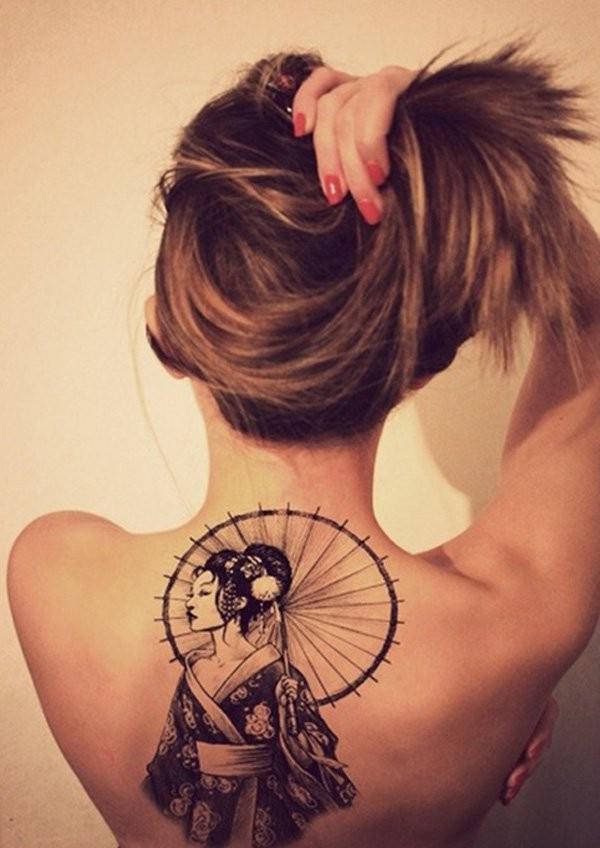 Traditional Japanese tattoo ideas
Traditional irezumi tattoo ideas could be Japanese dragon tattoo, Japanese cherry blossom tattoo, Koi fish tattoo, etc. Each subject represents certain meaning which derived from Japanese traditional cultures. In this post, let's enjoy the collection of awesome Japanese tattoo designs. Let us know you like.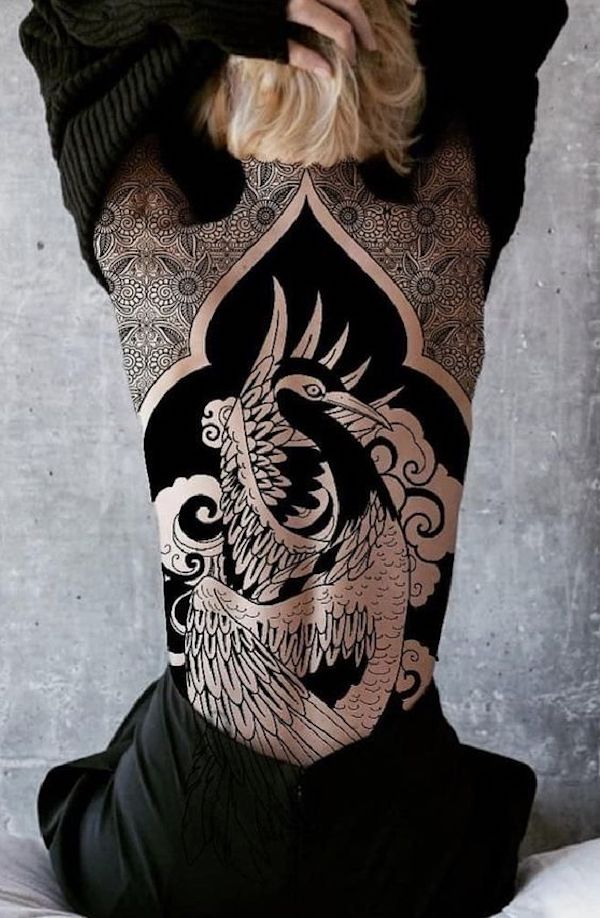 Full back Japanese Tat for women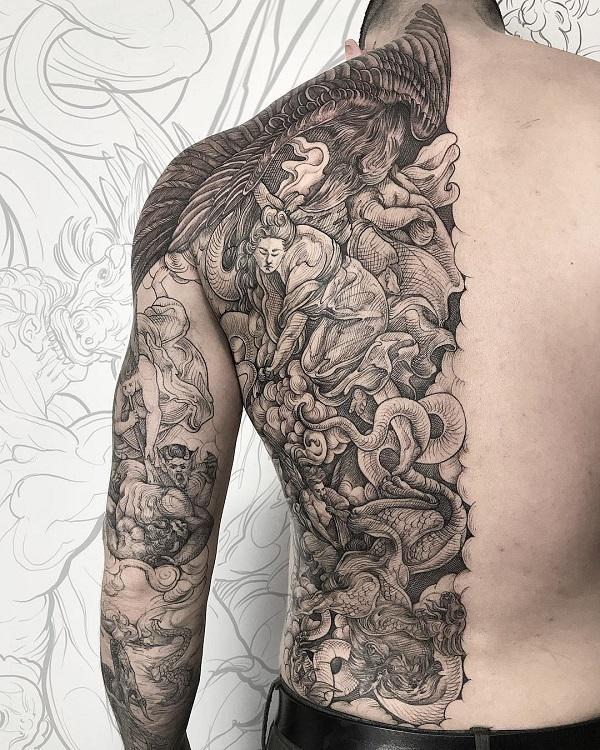 Black and grey half back tattoo with elements of snake, cloud and phoenix for mansource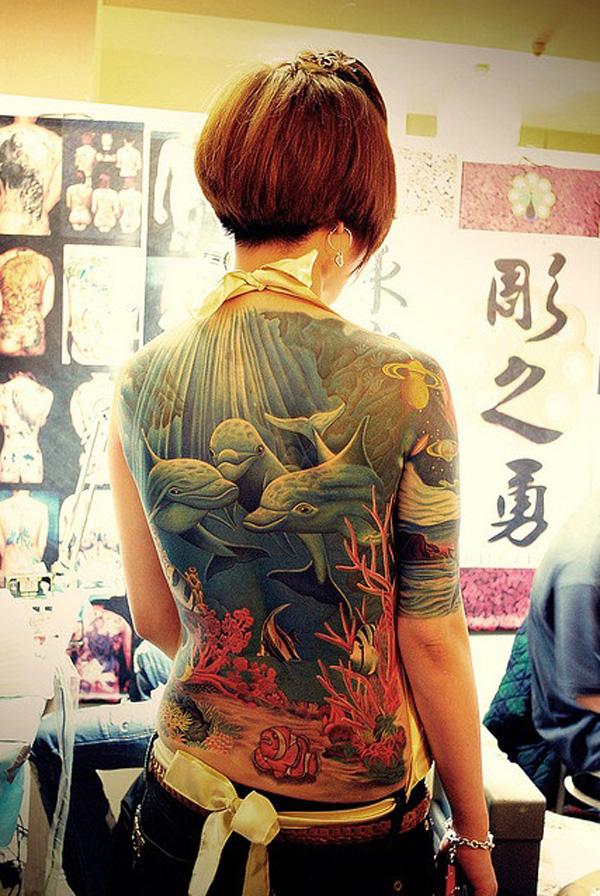 Nature themed tattoo on back with dolphins, underwater sea world for women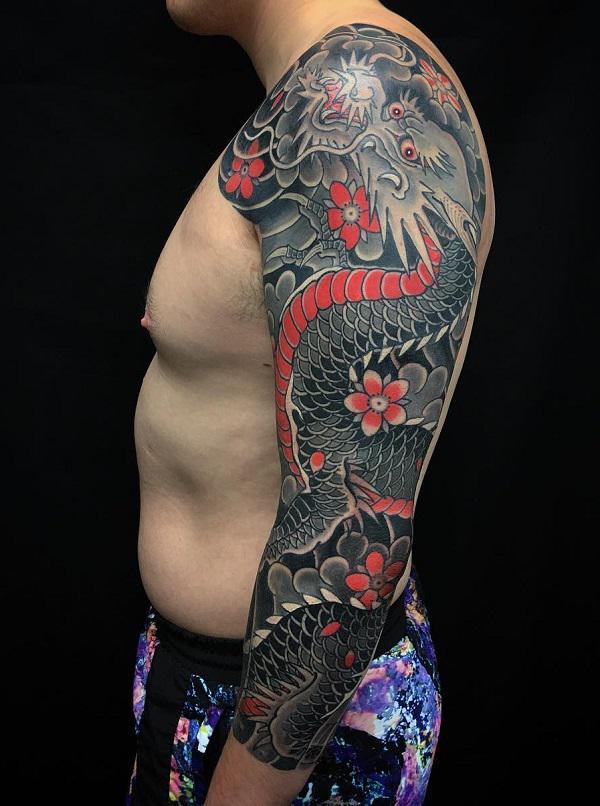 Colored Japanese sleeve tattoo with dragon for men
source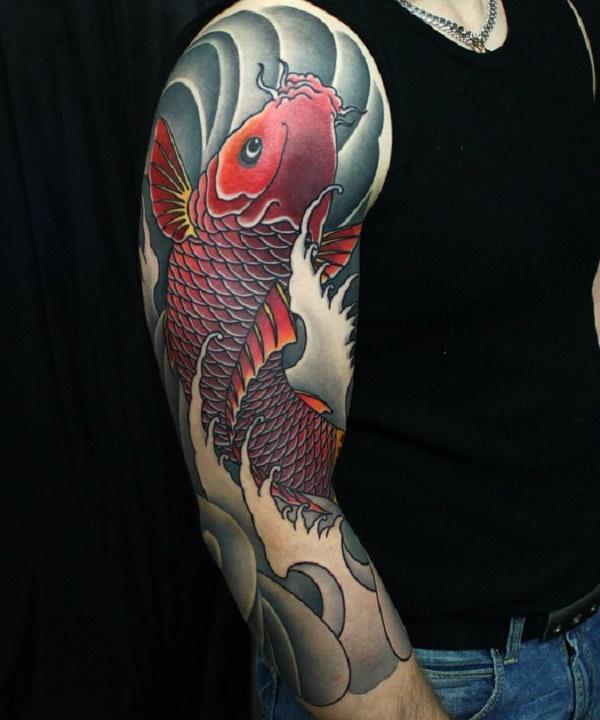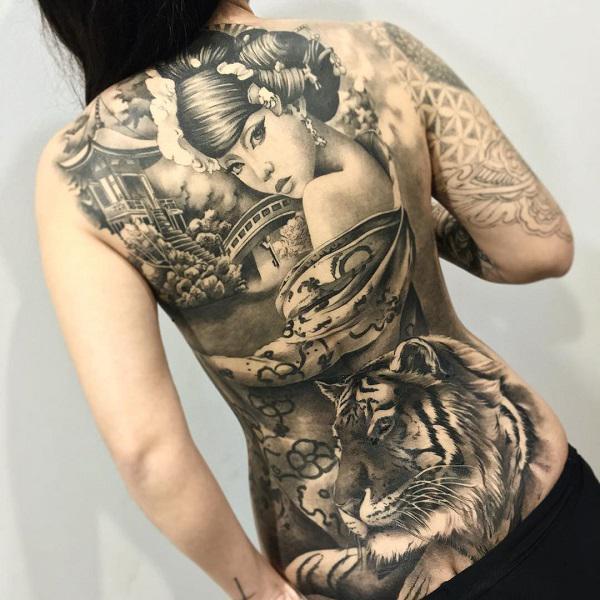 Realistic full back tattoo with pavilion, tiger and geisha for women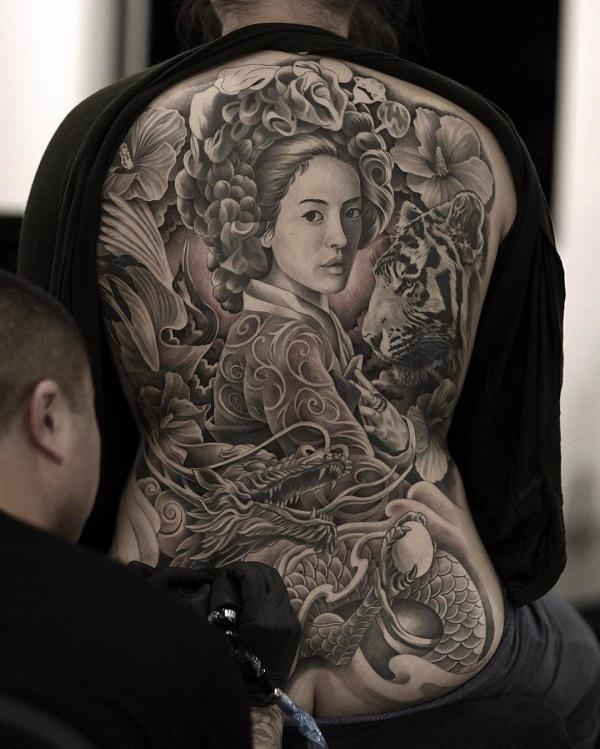 Black and grey full back tattoo with women dragon and flowers
Japanese full sleeve tattoo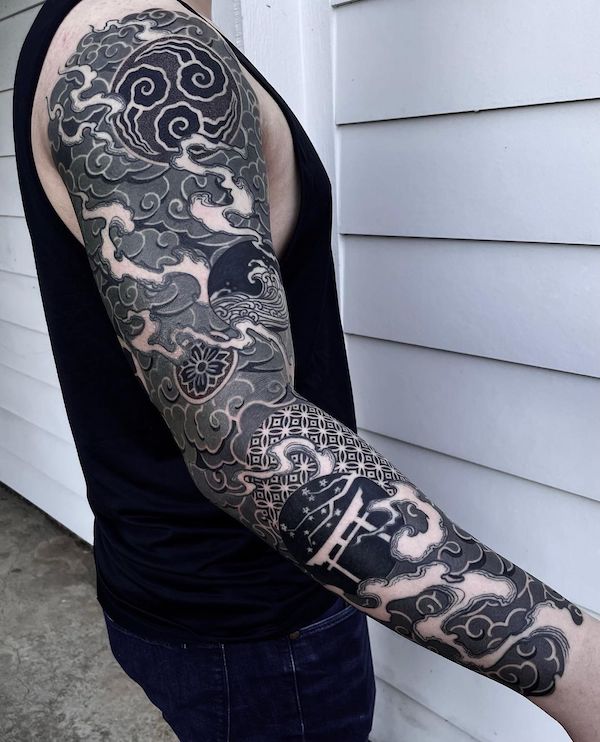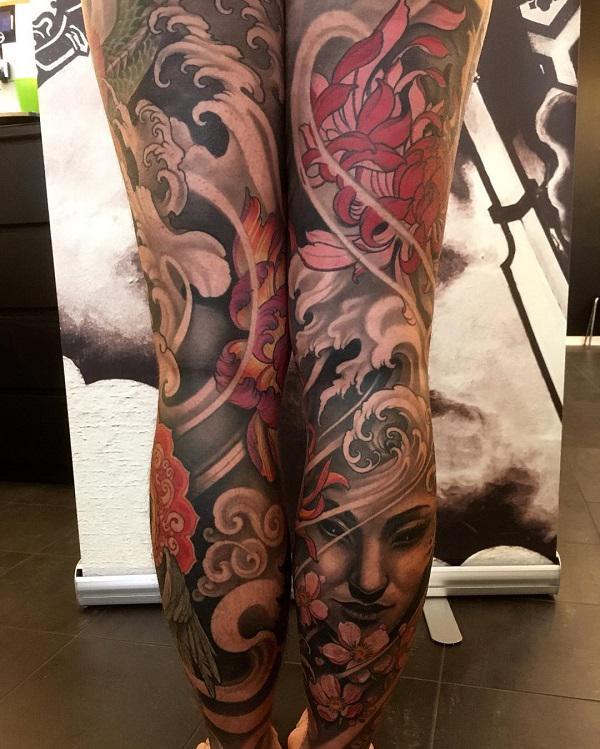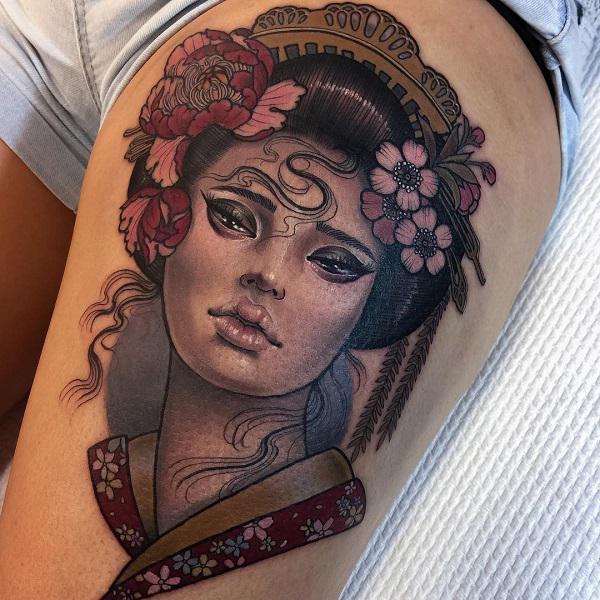 Geisha portrait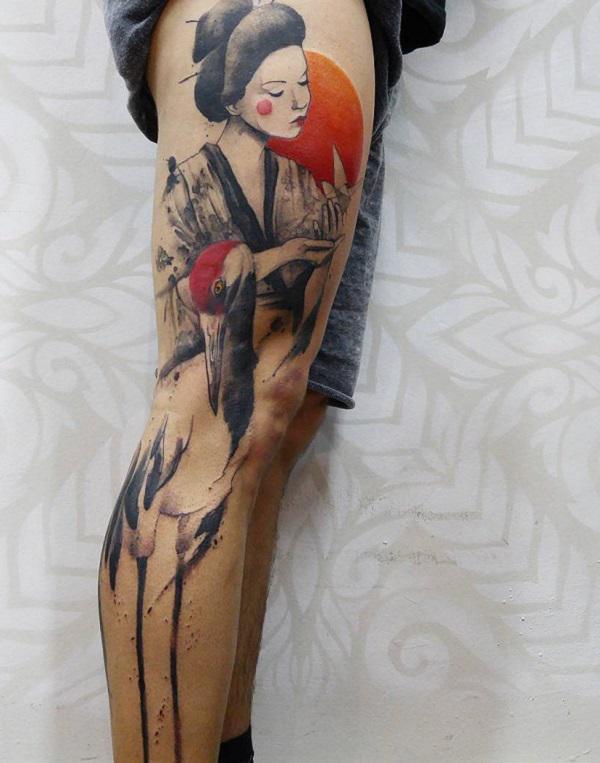 Watercolor tattoo with geisha, crane and sun on the leg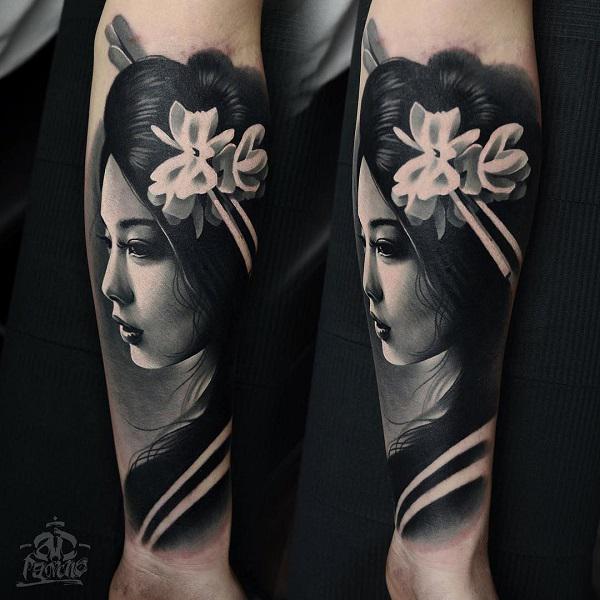 Black and white geisha tattoo on forearm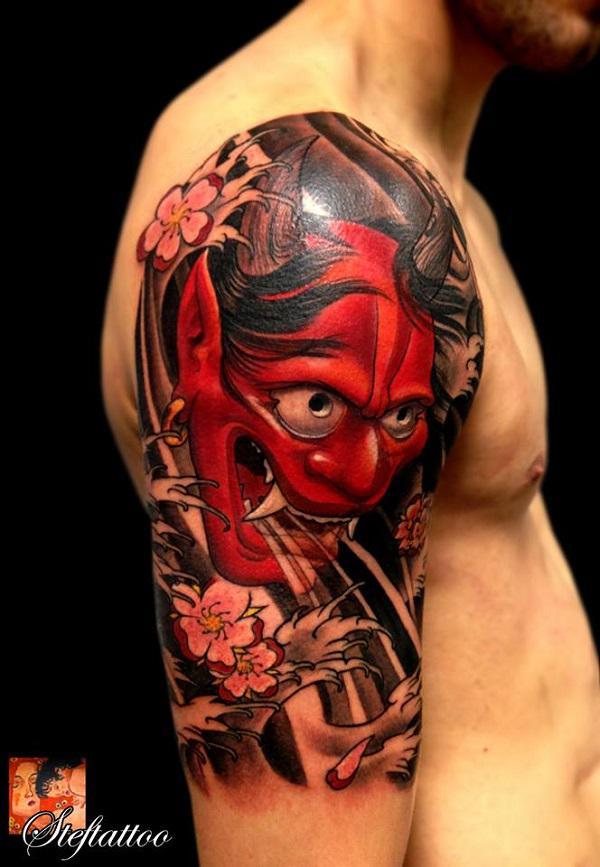 Japanese demon half sleeve tattoo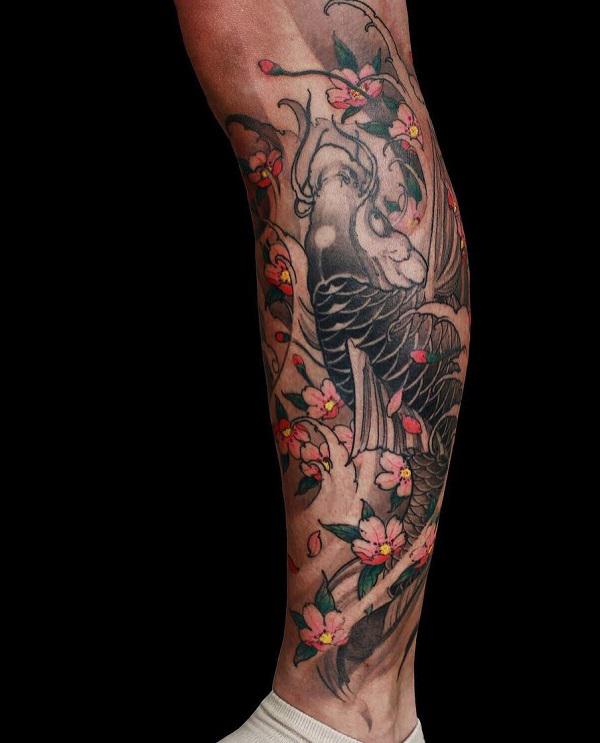 Leg tattoo with Kio fish and cherry blossom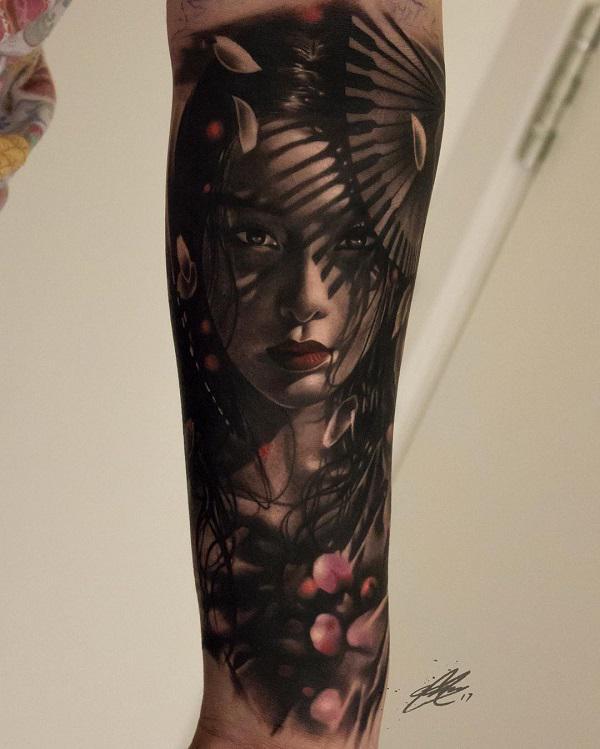 Realistic Japanese woman tattoo with shadow on forearm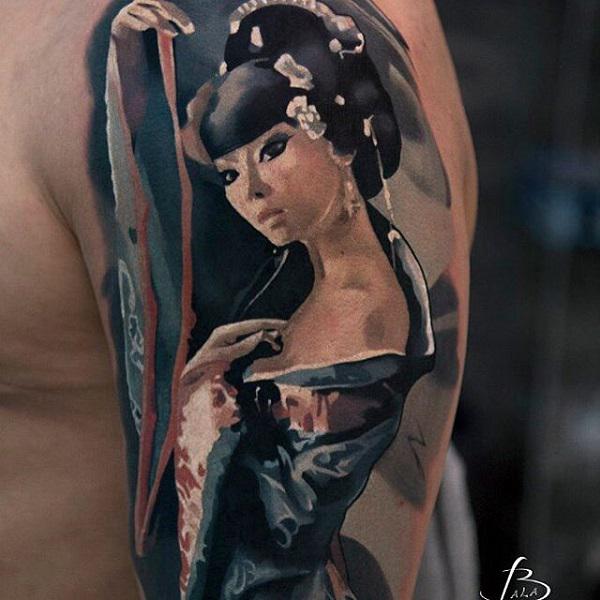 Geisha tattoo on upper arm in watercolor style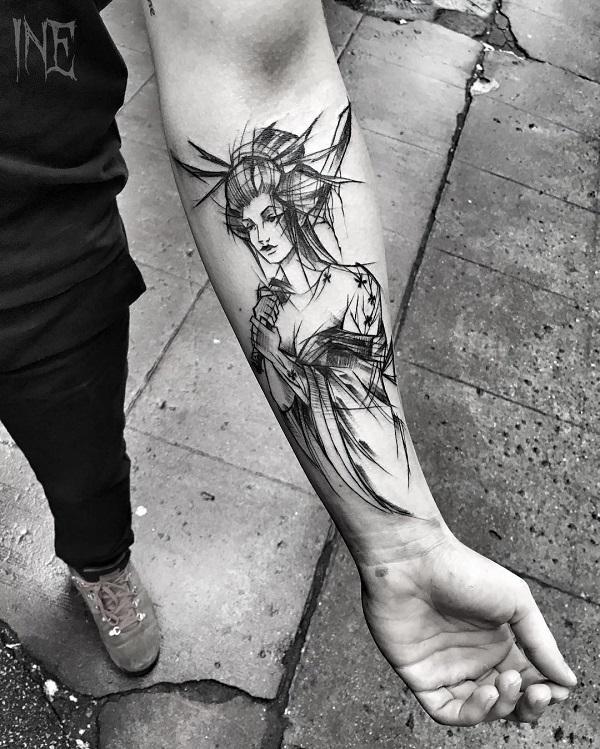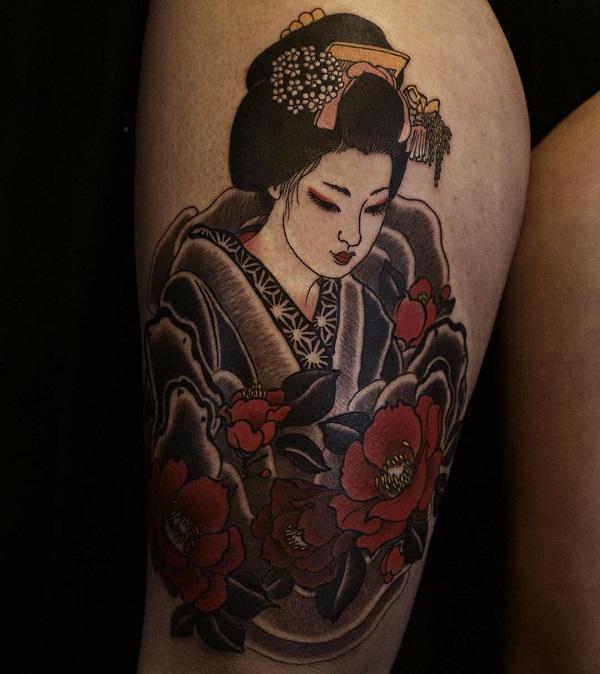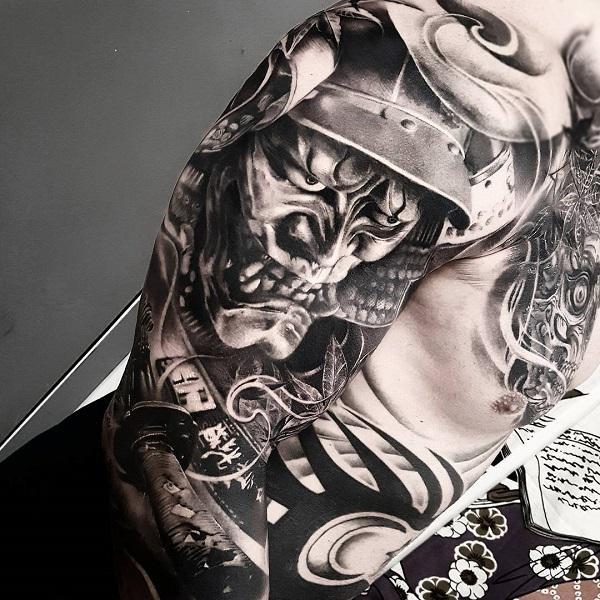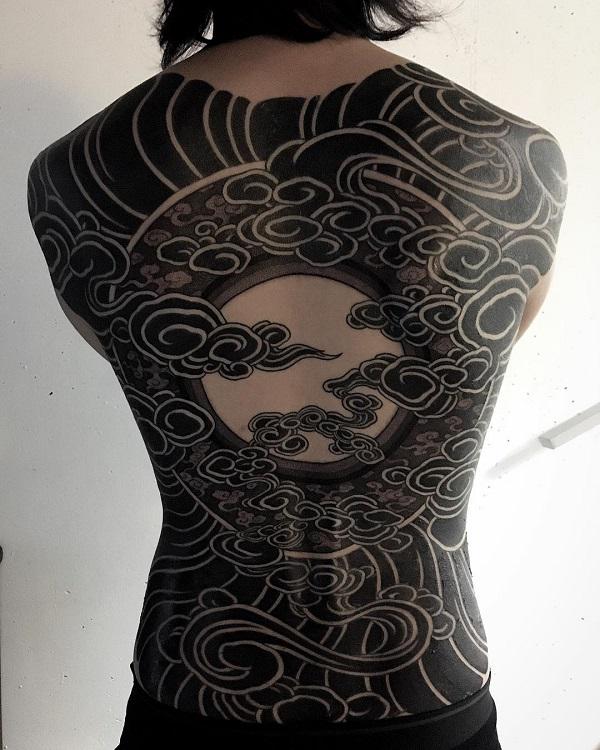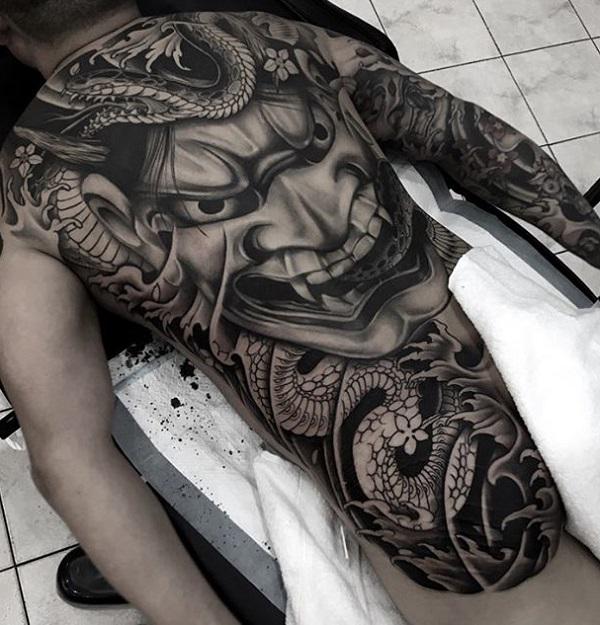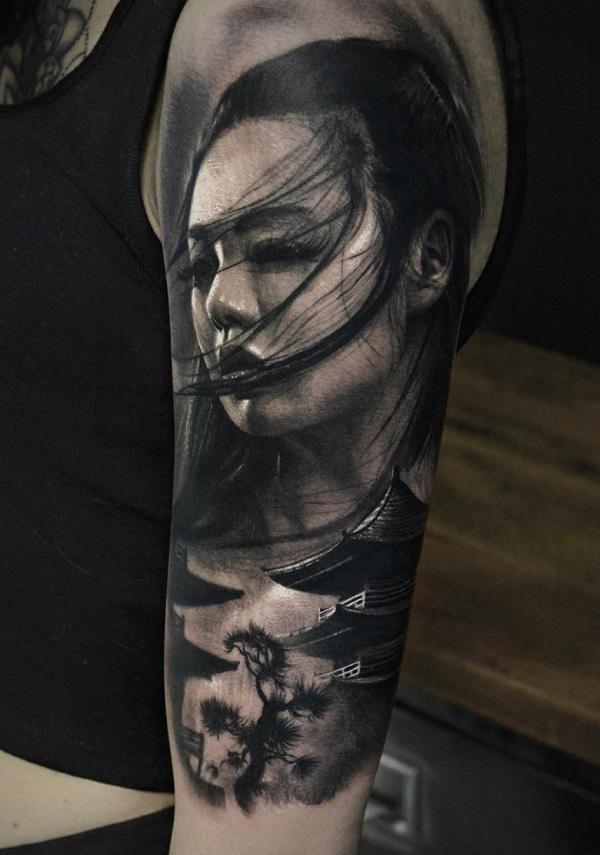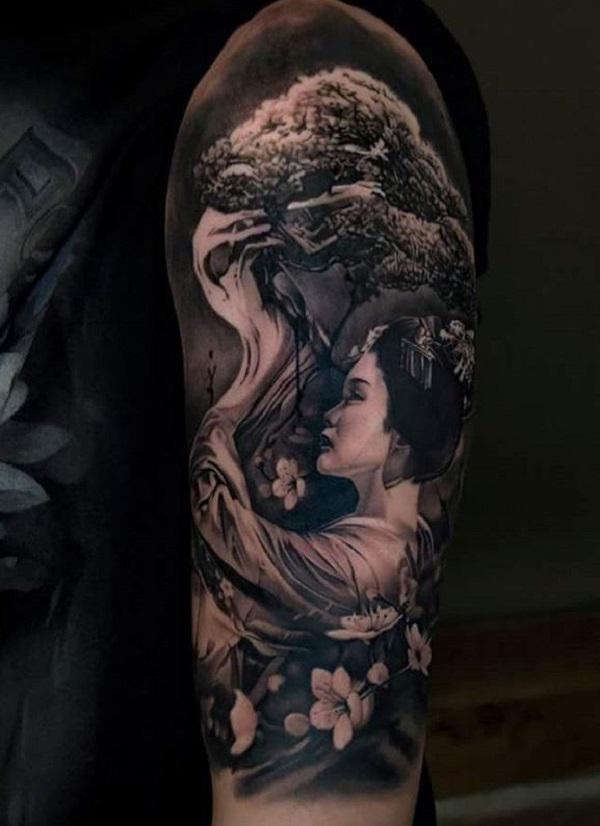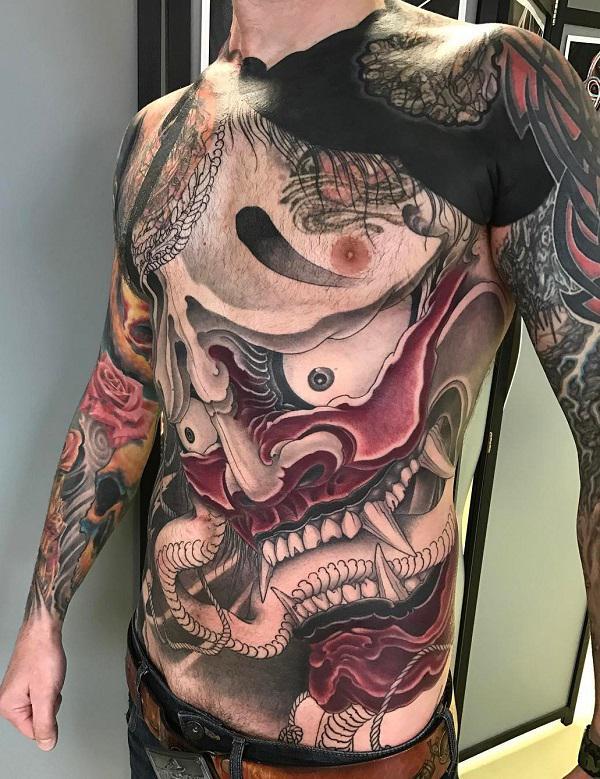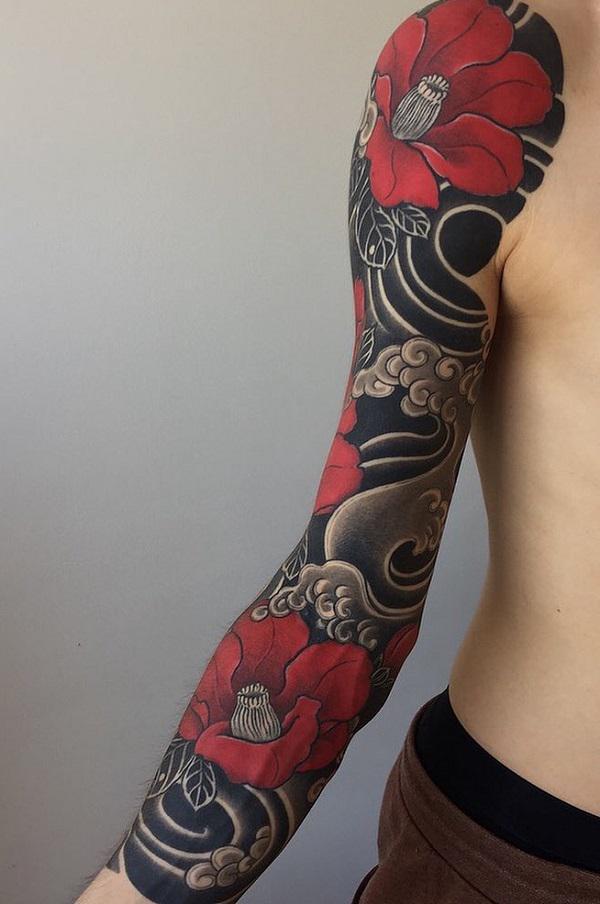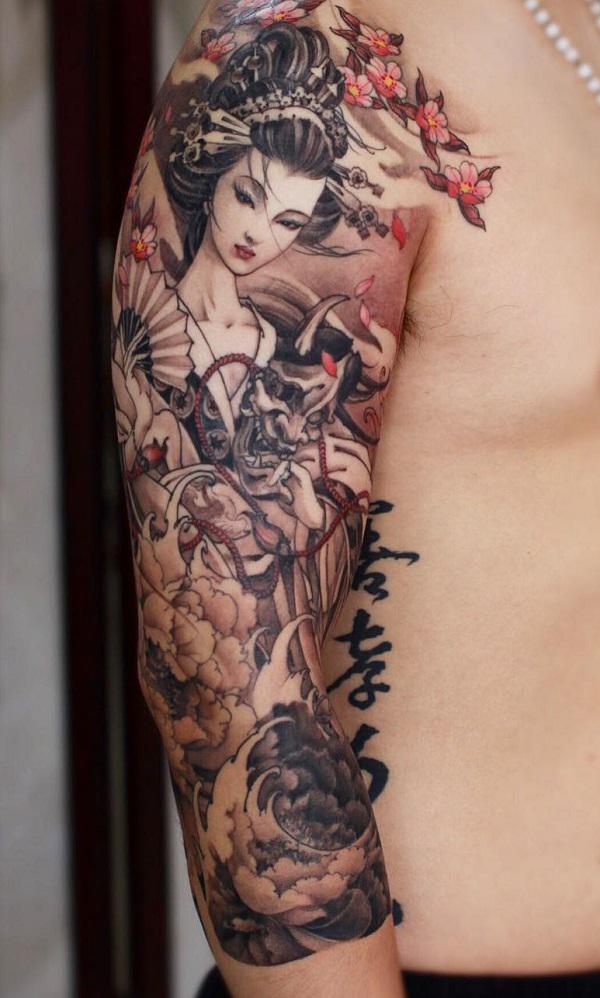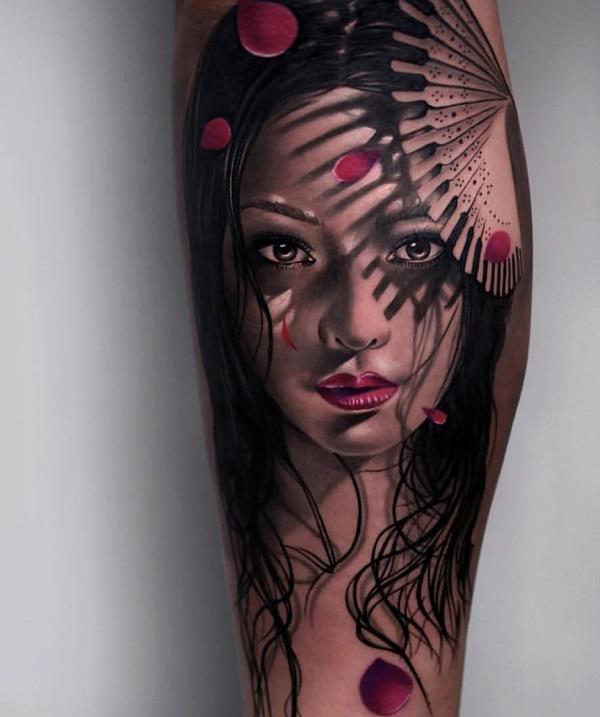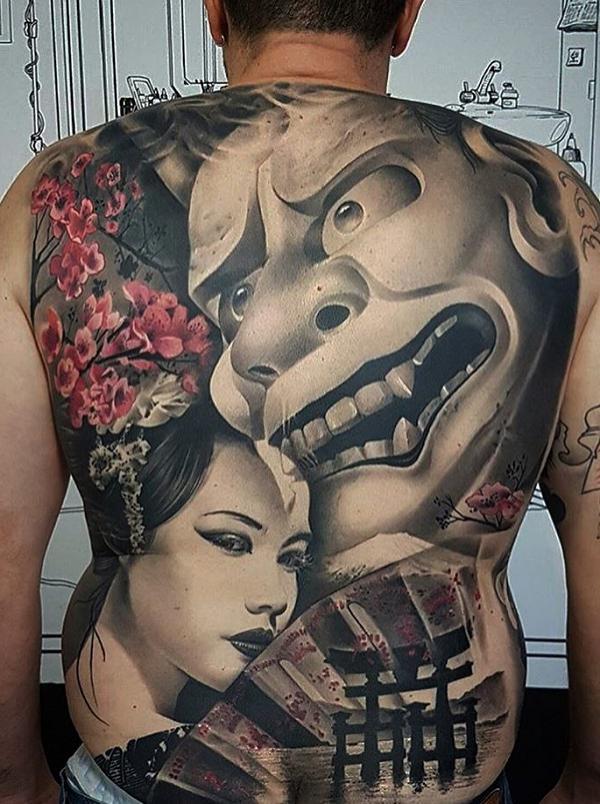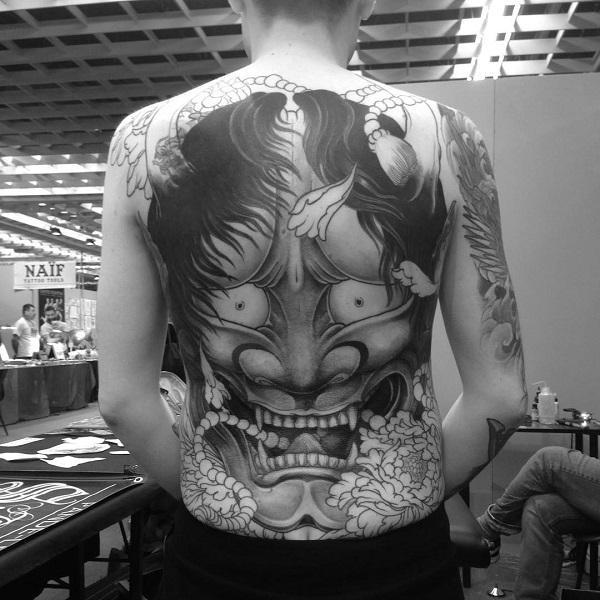 Full back japanese tattoo
Full back tattoo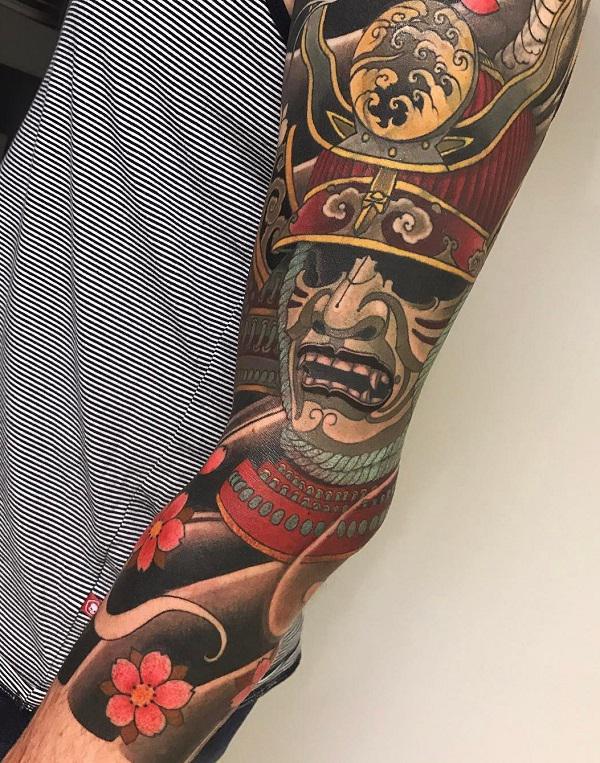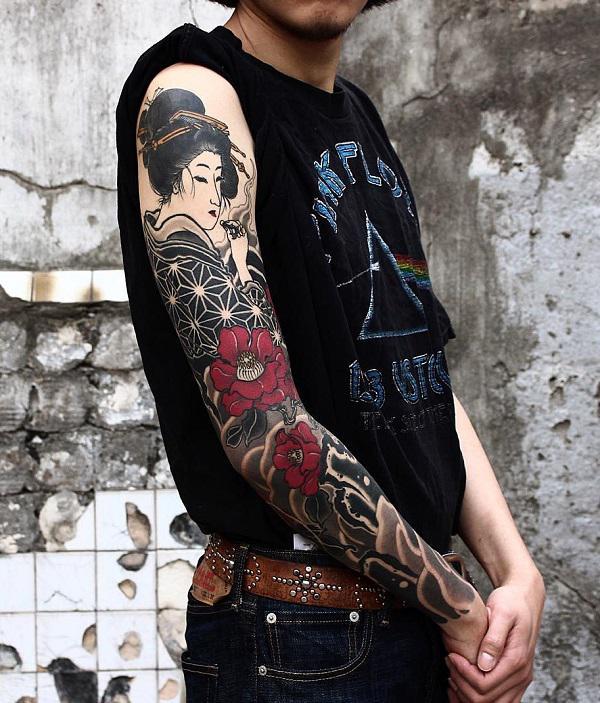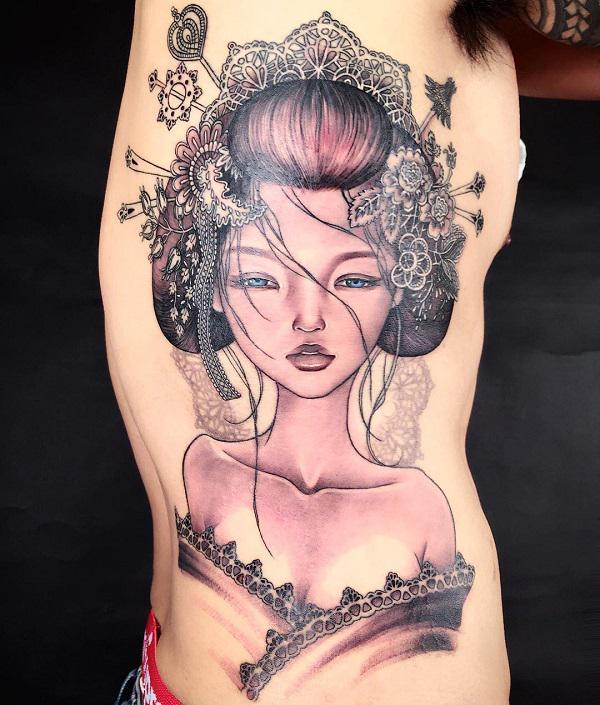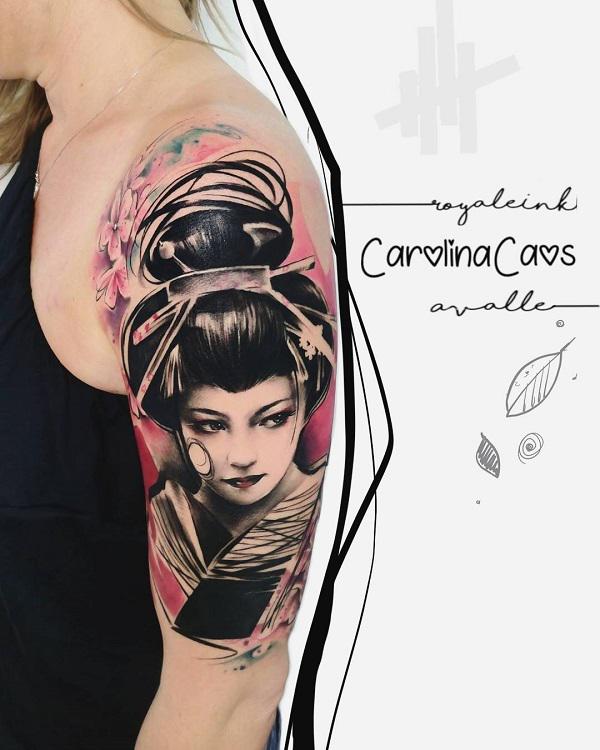 Half sleeve japanese tattoo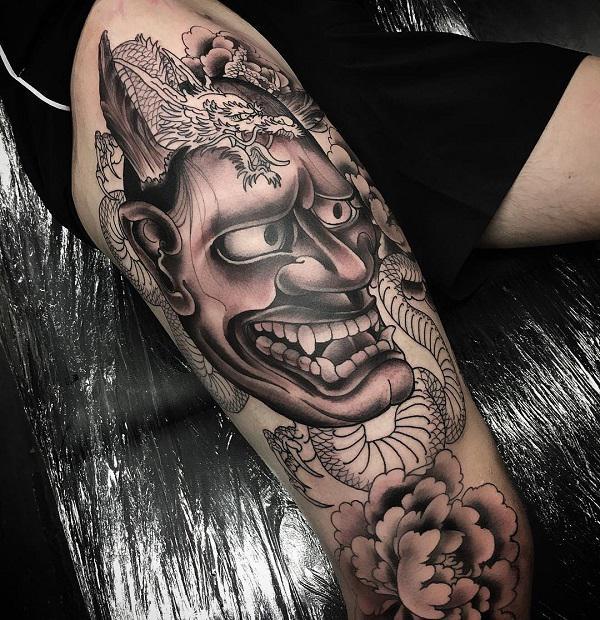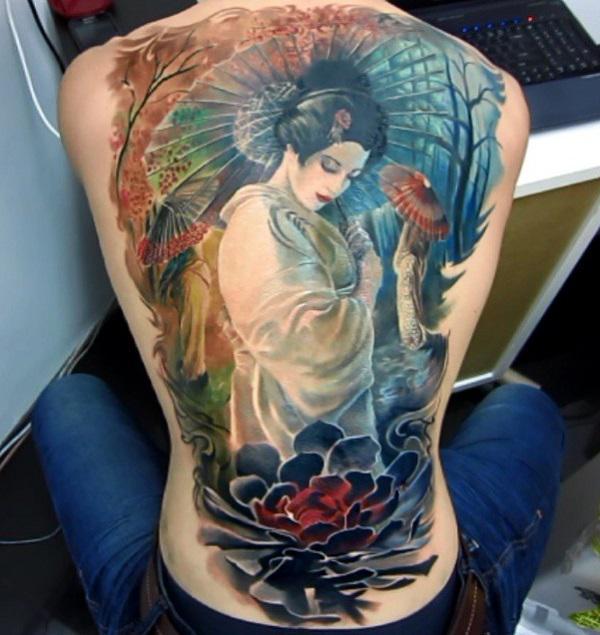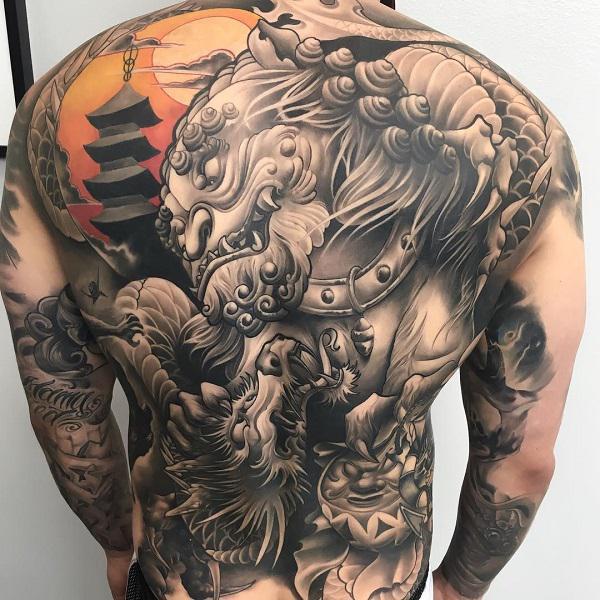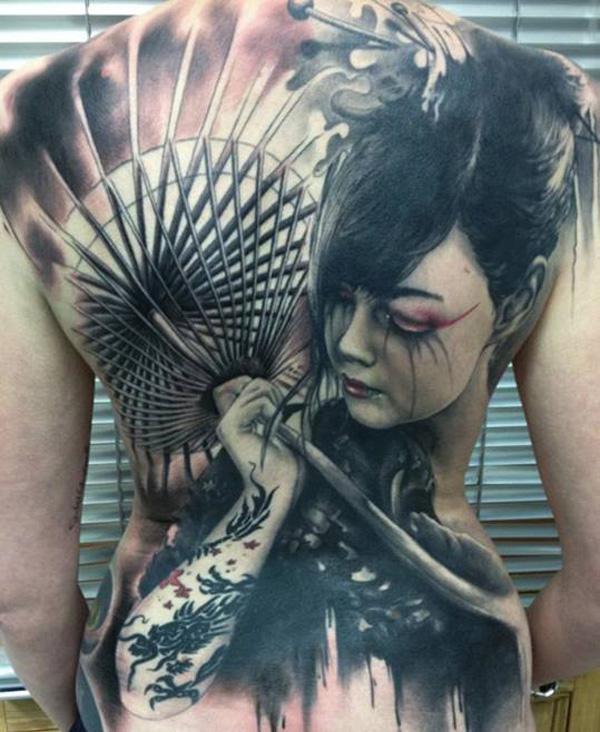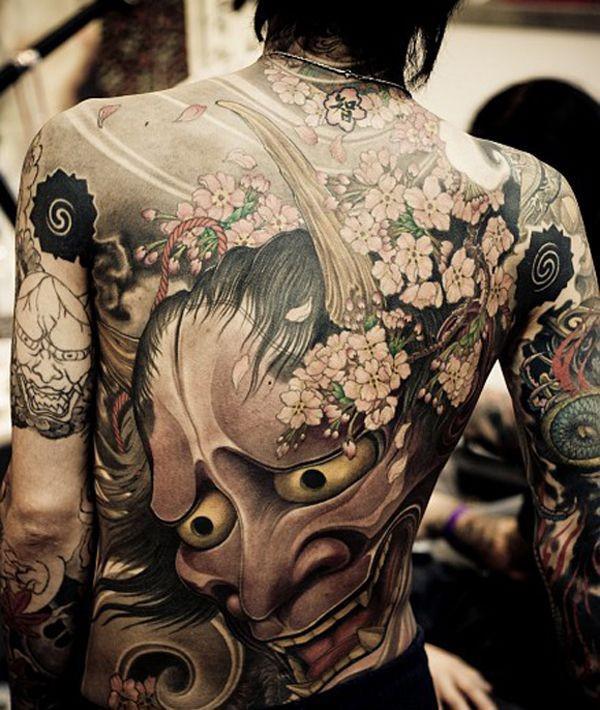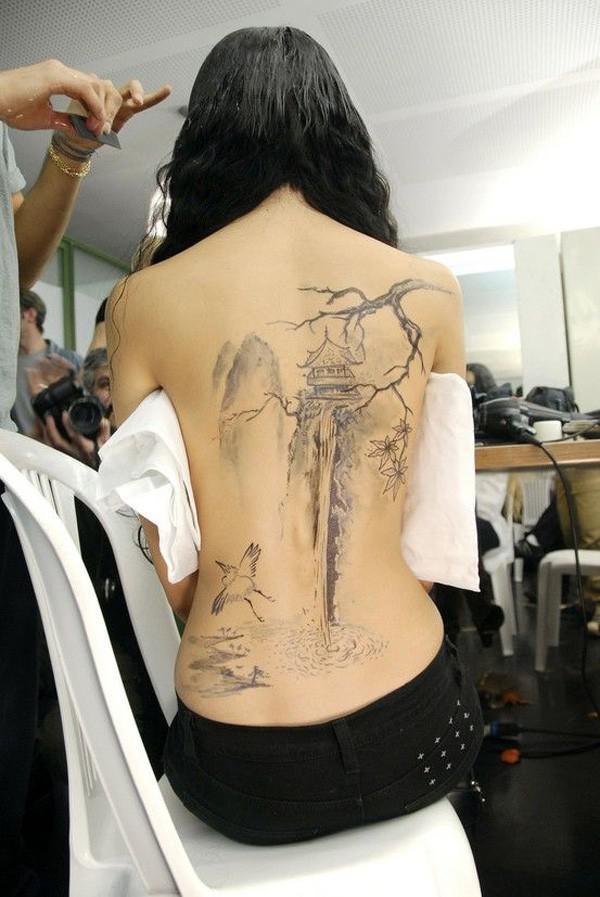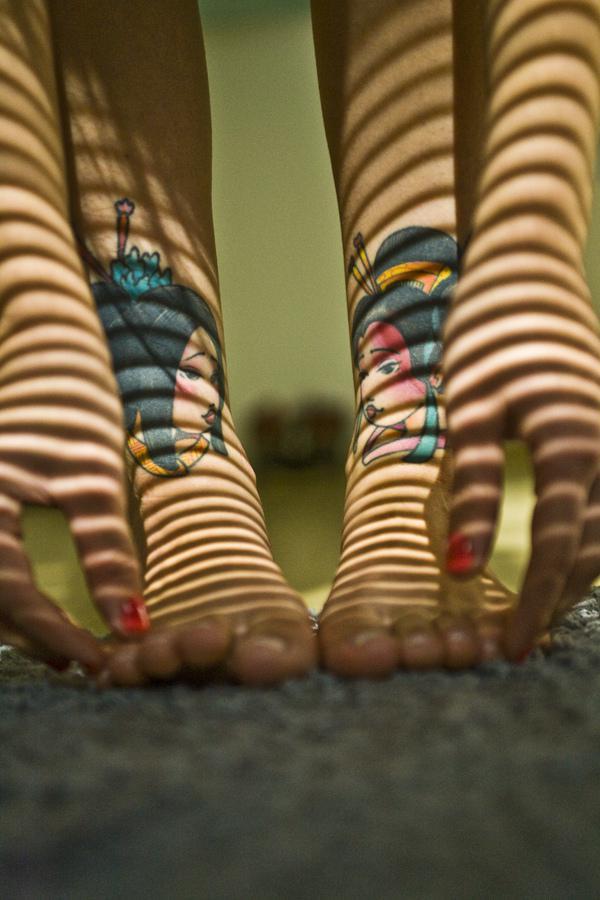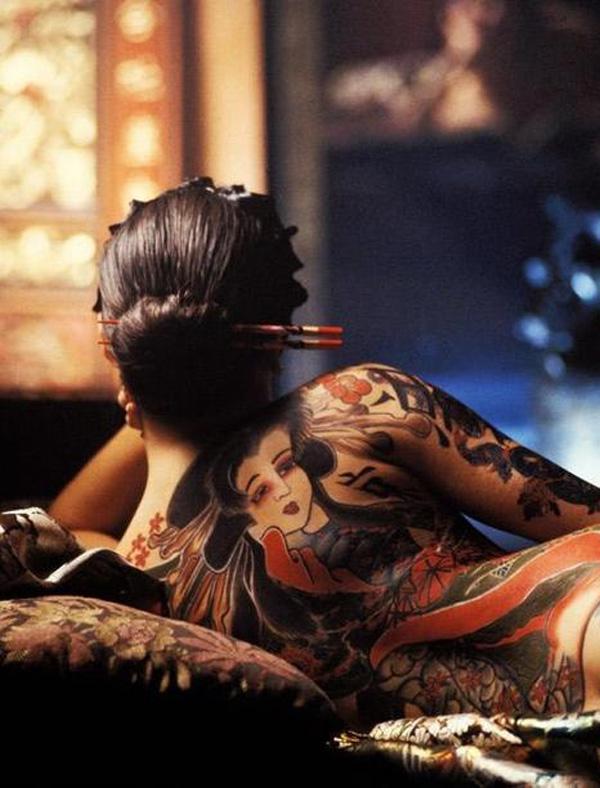 Japanese tattoo on back for woman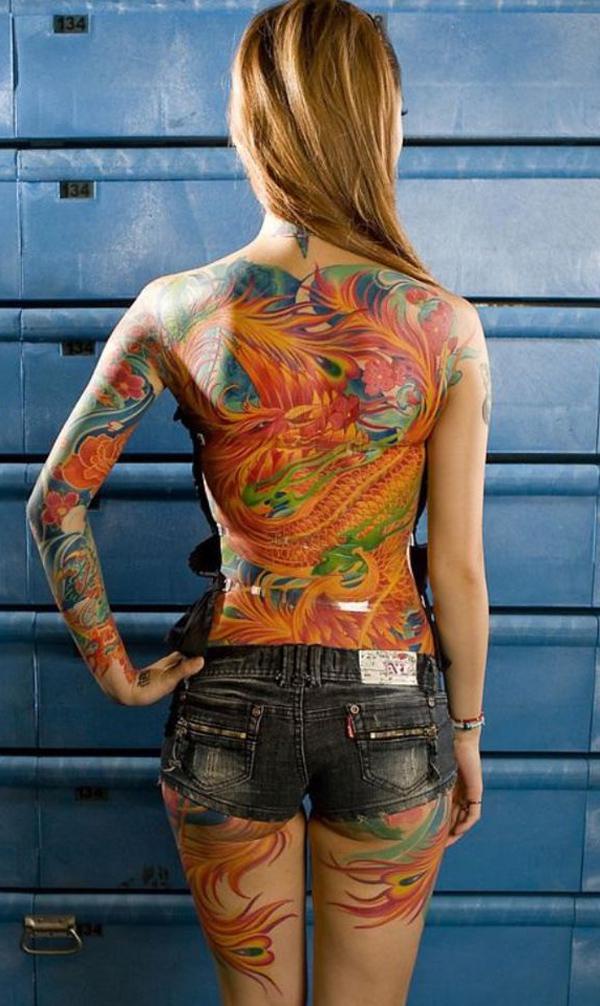 Japanese Phoenix Tattoo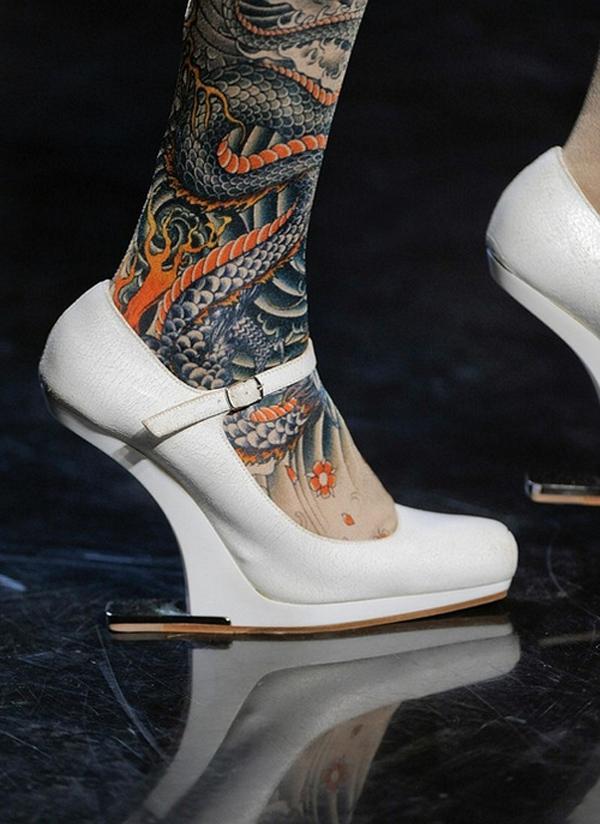 Japanese dragon tattoo on foot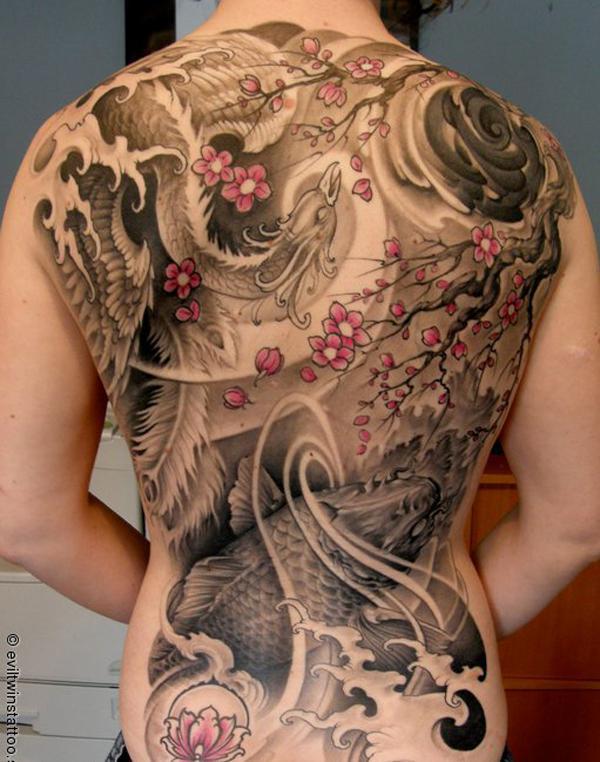 Japanese Phoenix Tattoo on back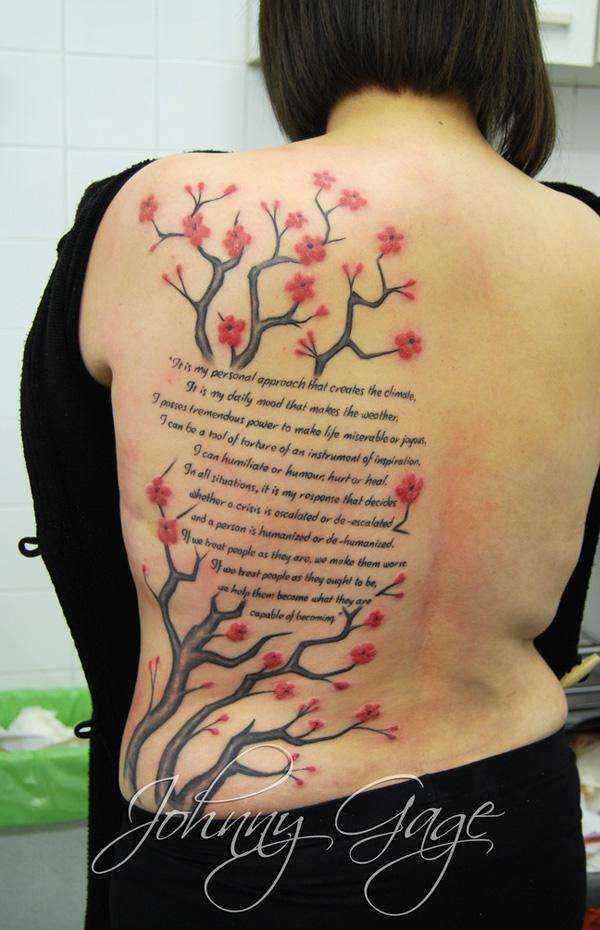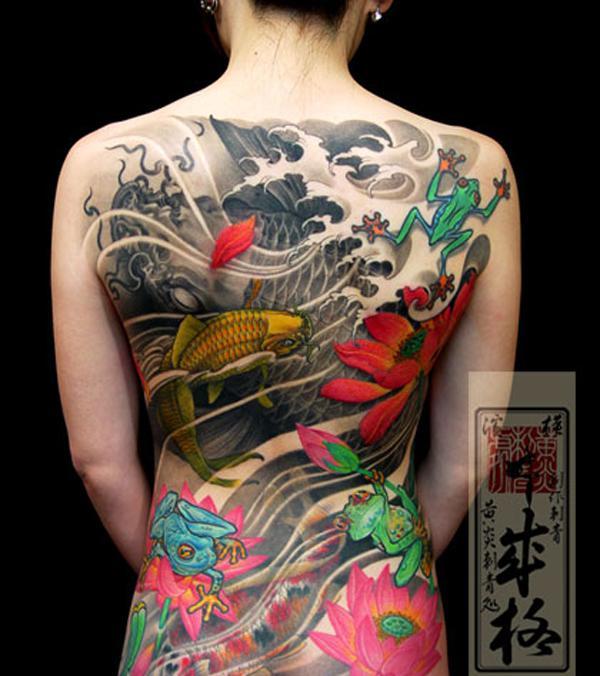 Japanese tattoo on back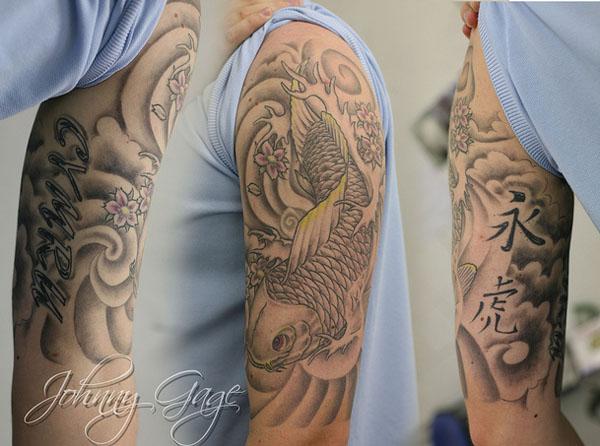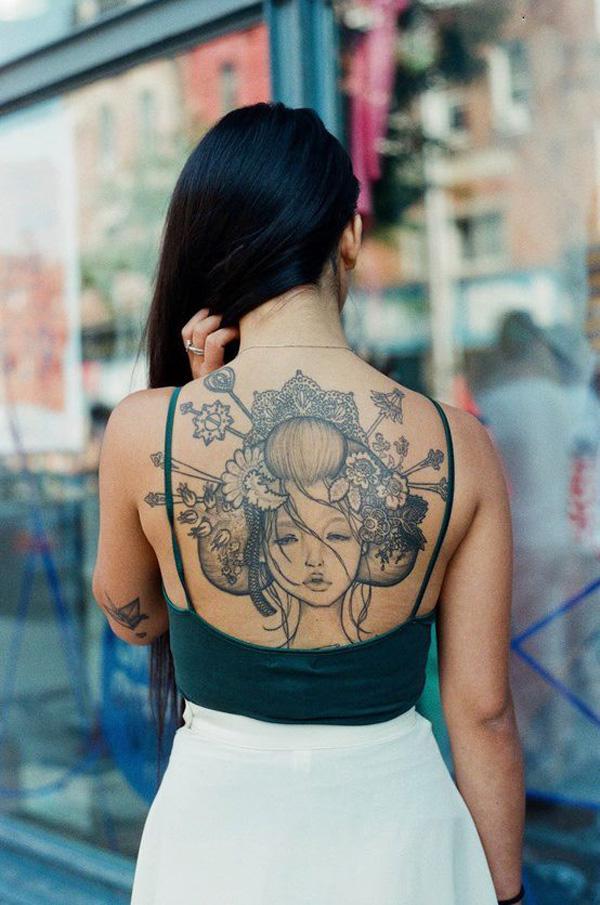 Japanese Tattoo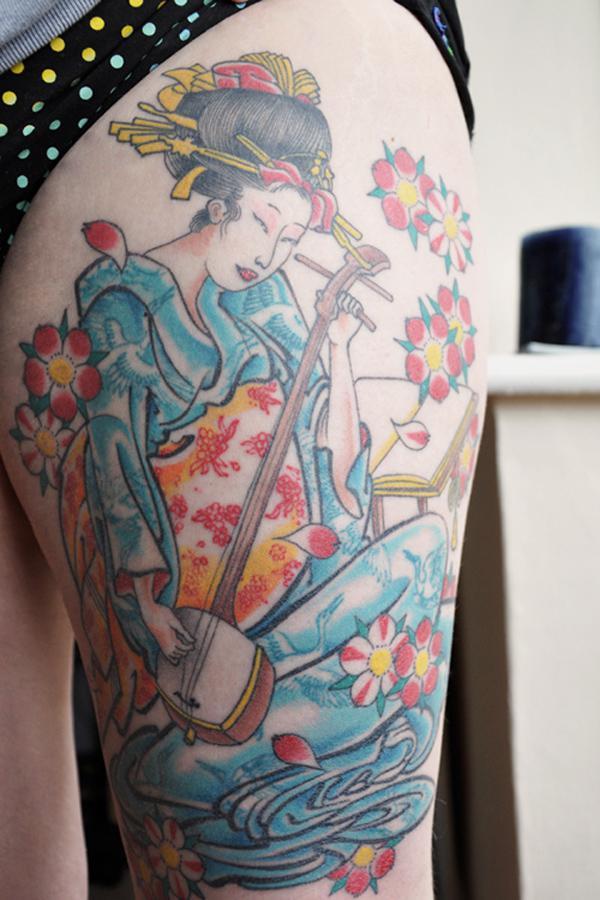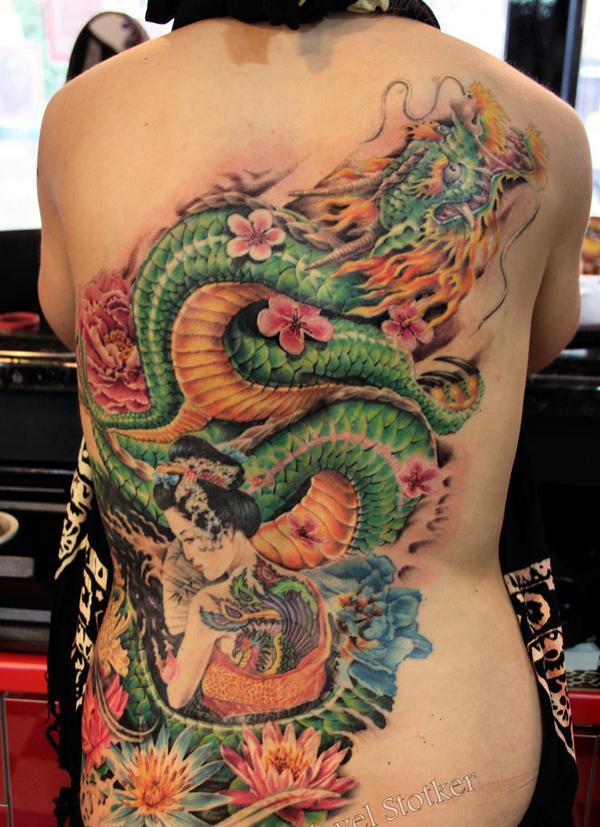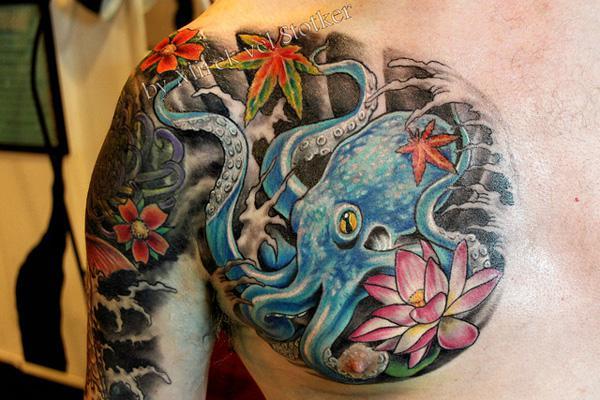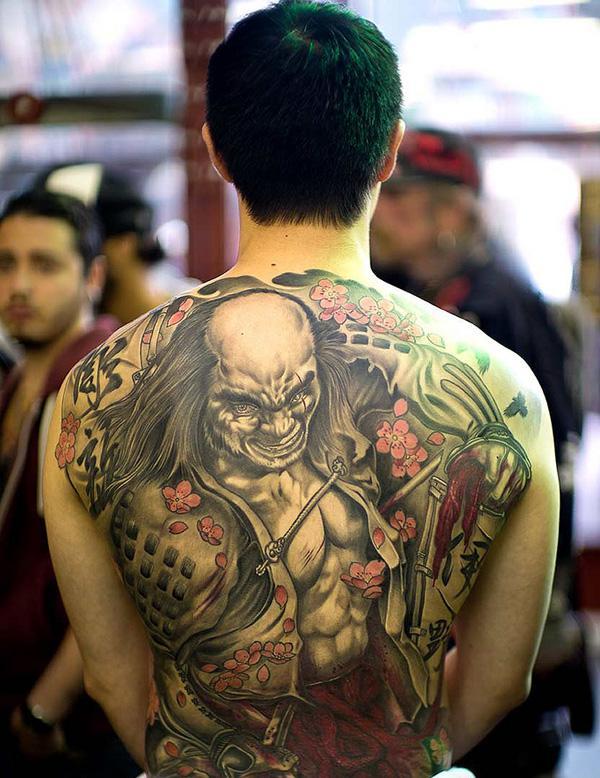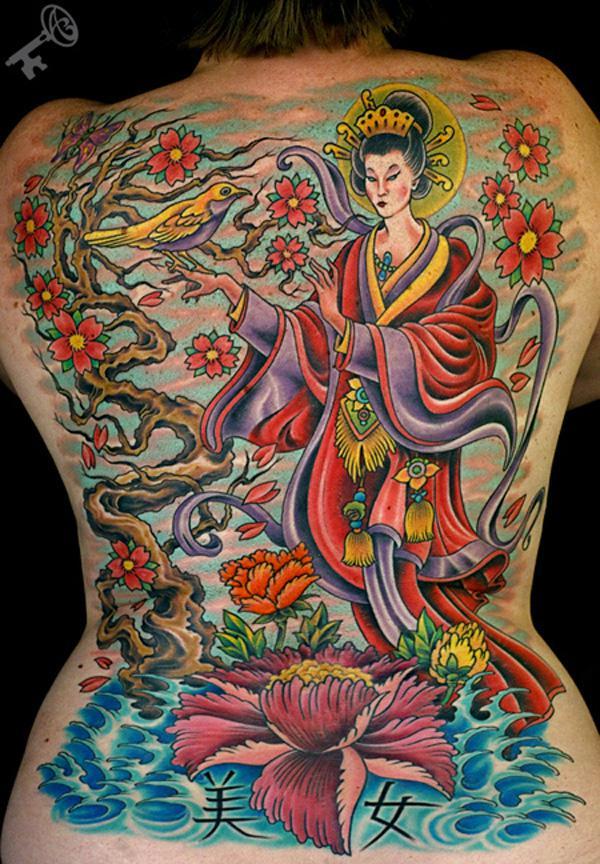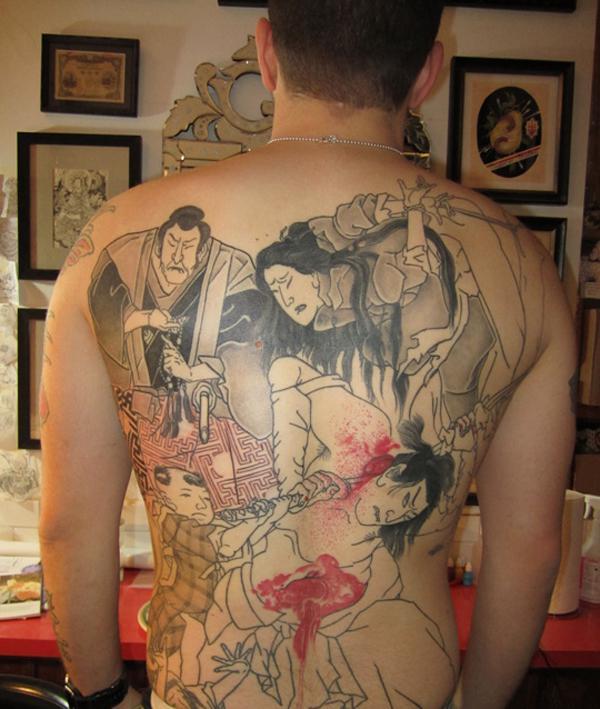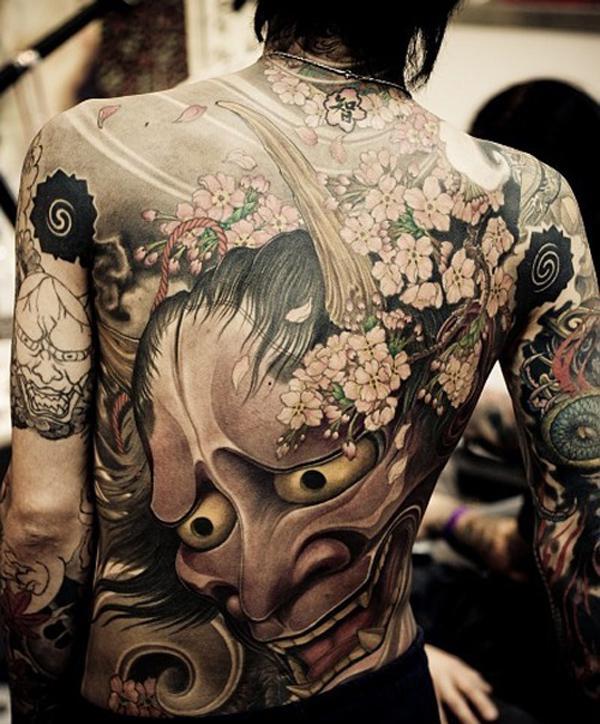 Japanese tattoo love the detail on the flowers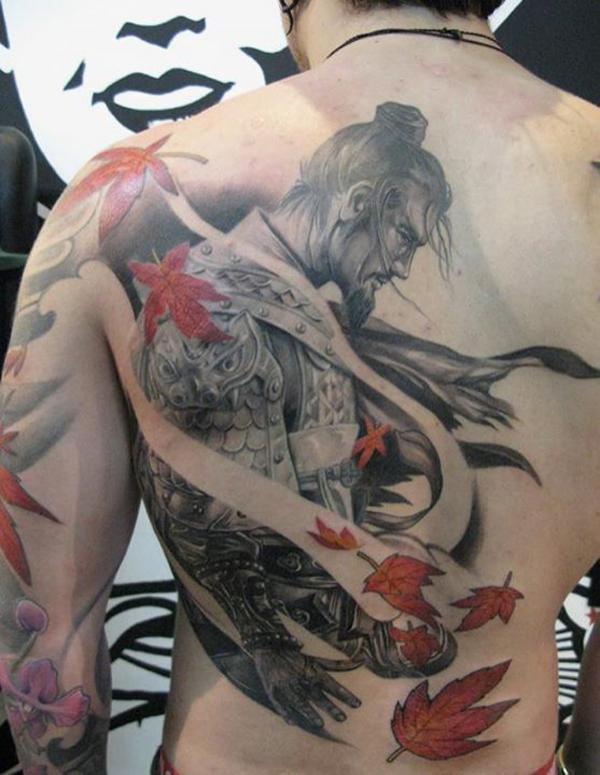 Japanese Warrior tattoo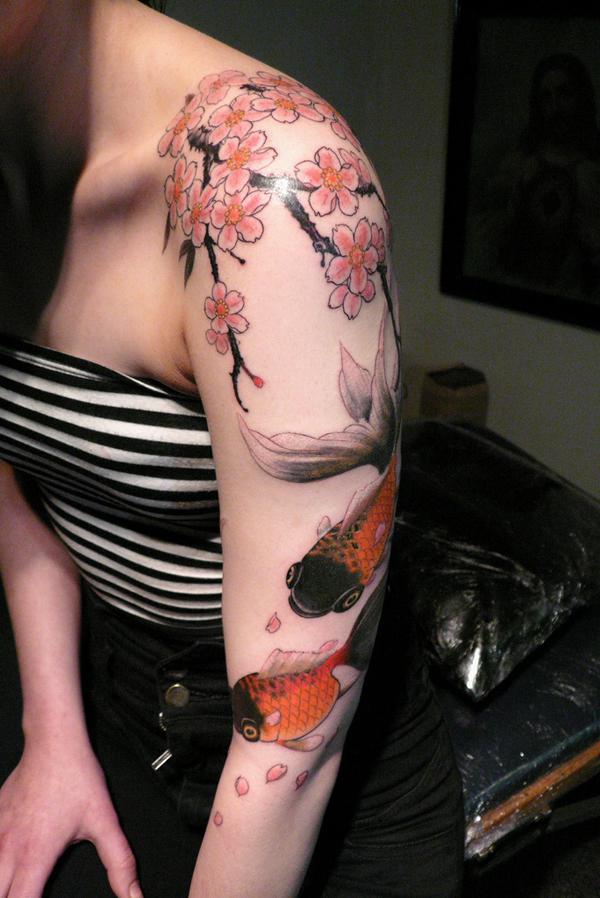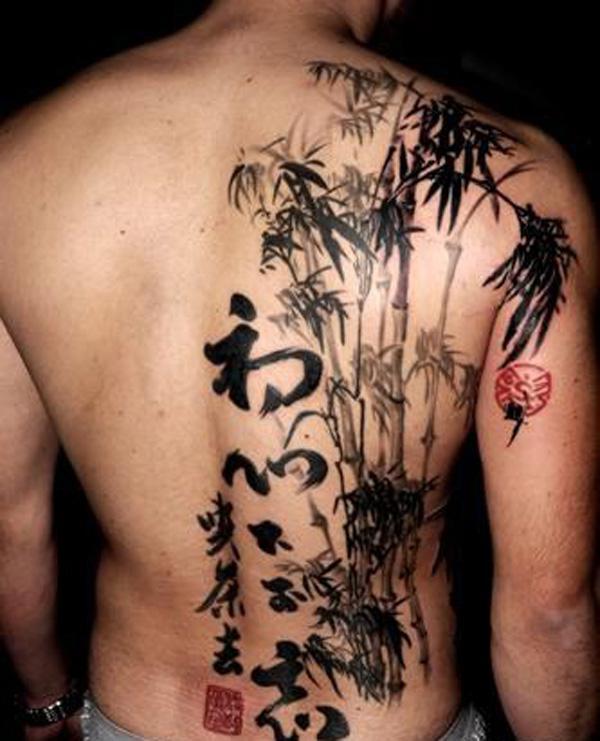 Simone Pfaff – Japanese Tattoo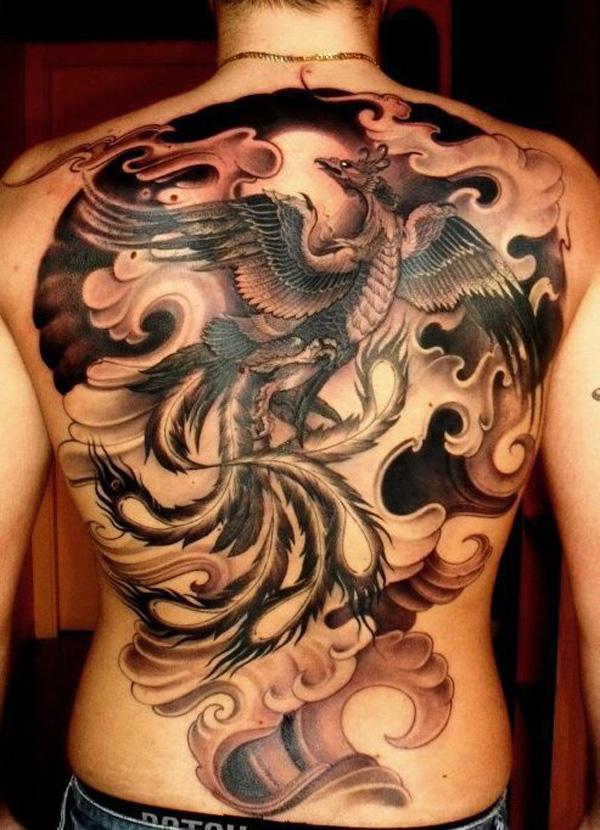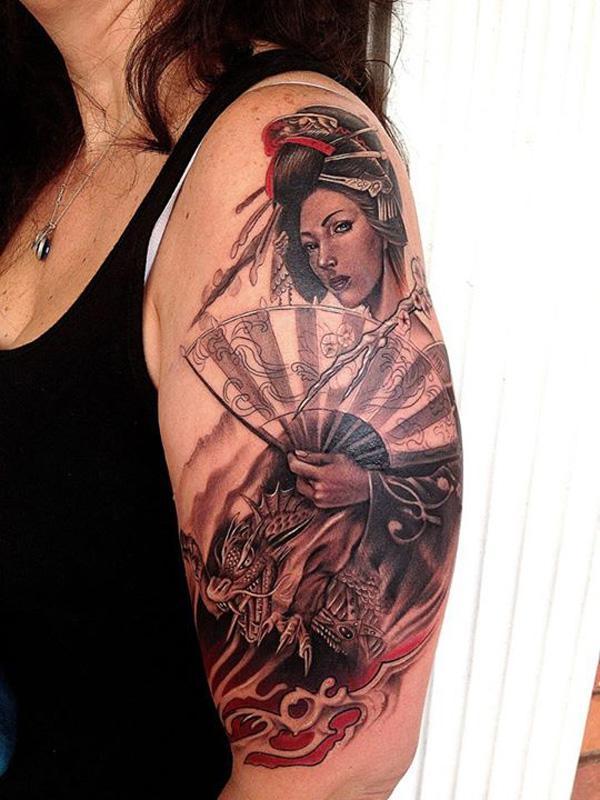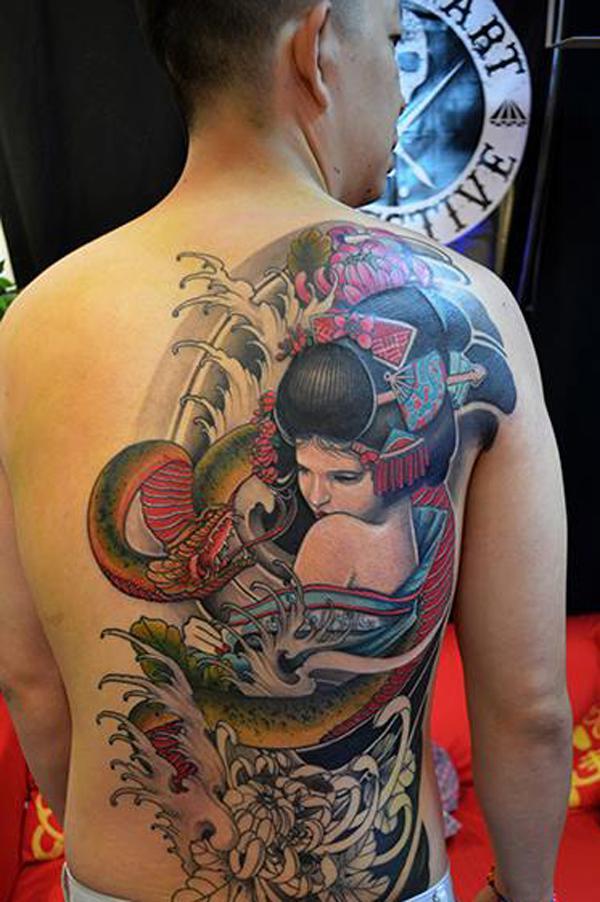 Japanese kabuki tattoo on back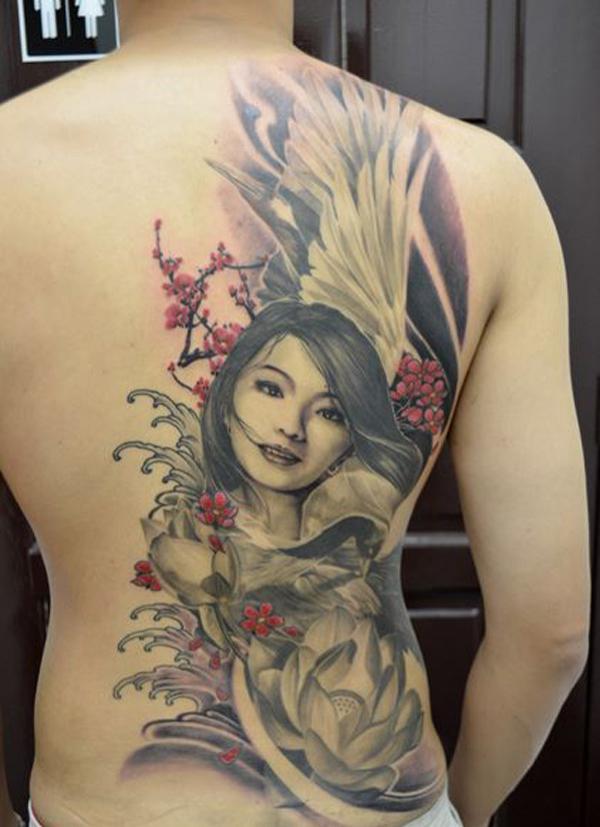 Japanese tattoo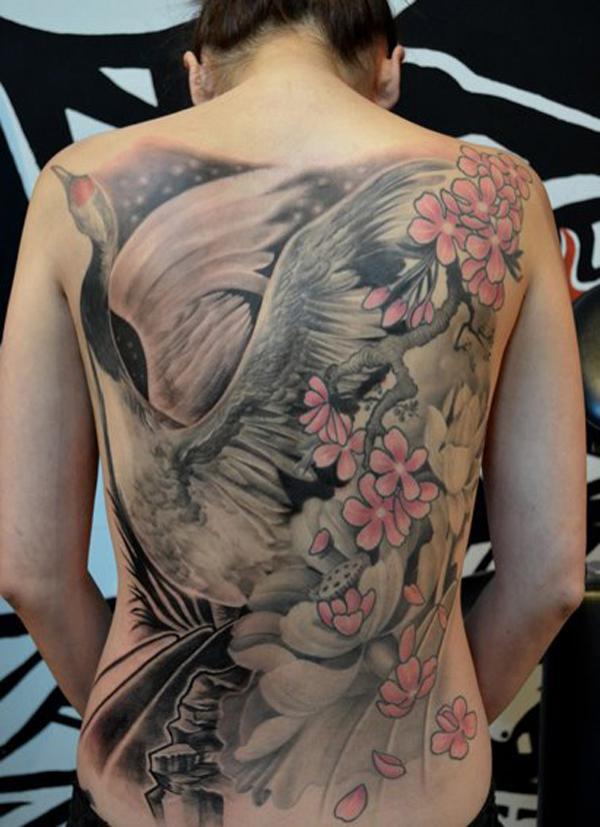 Japanese tattoo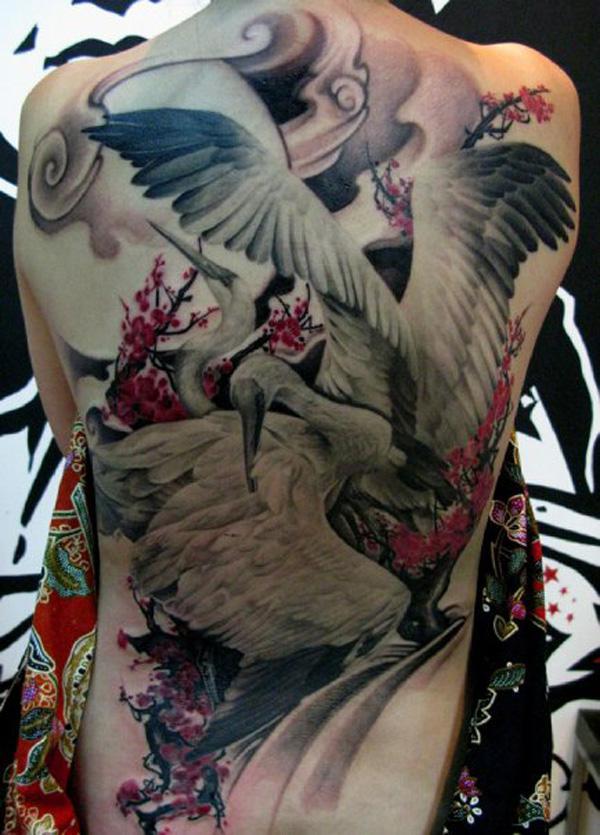 Japanese Crane Tattoo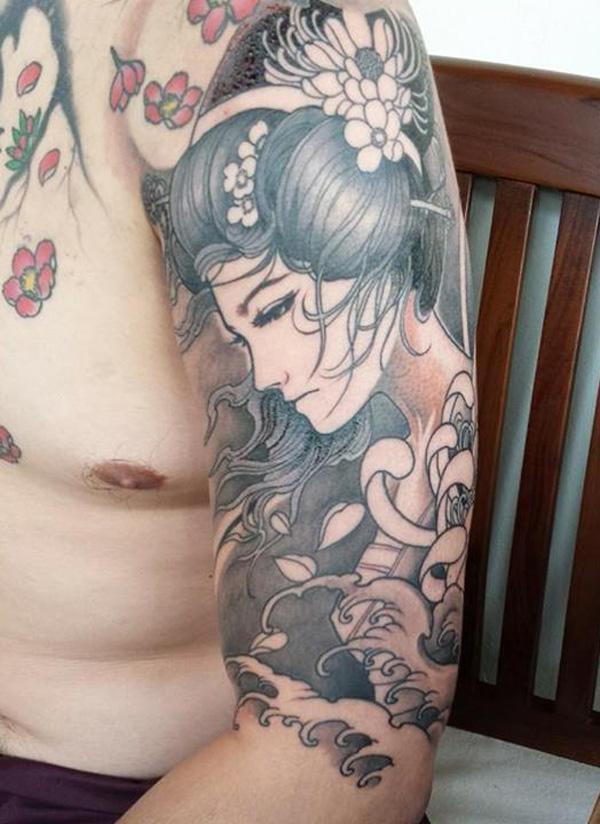 Japanese tattoo on arm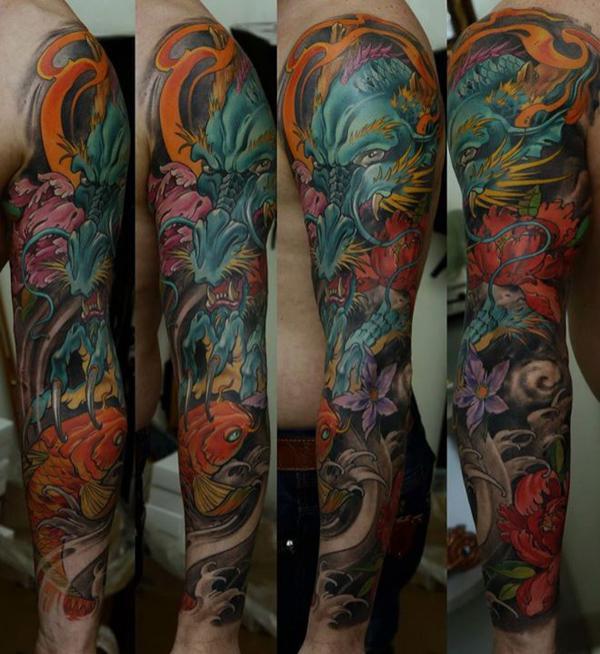 Japanese dragon tattoo full arm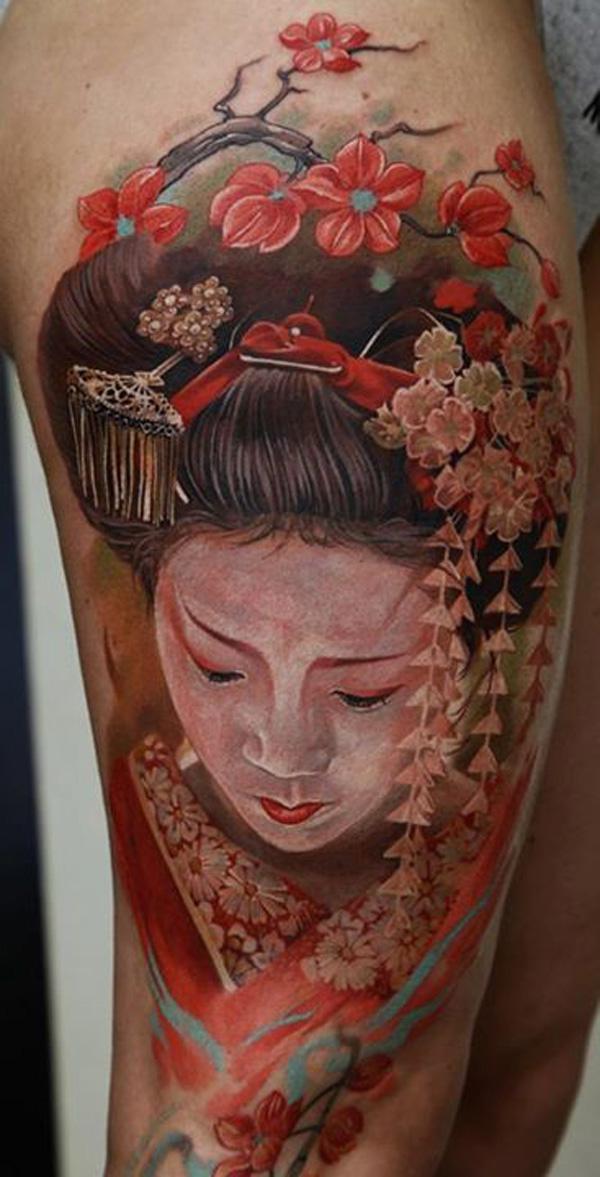 Japanese tattoo on arm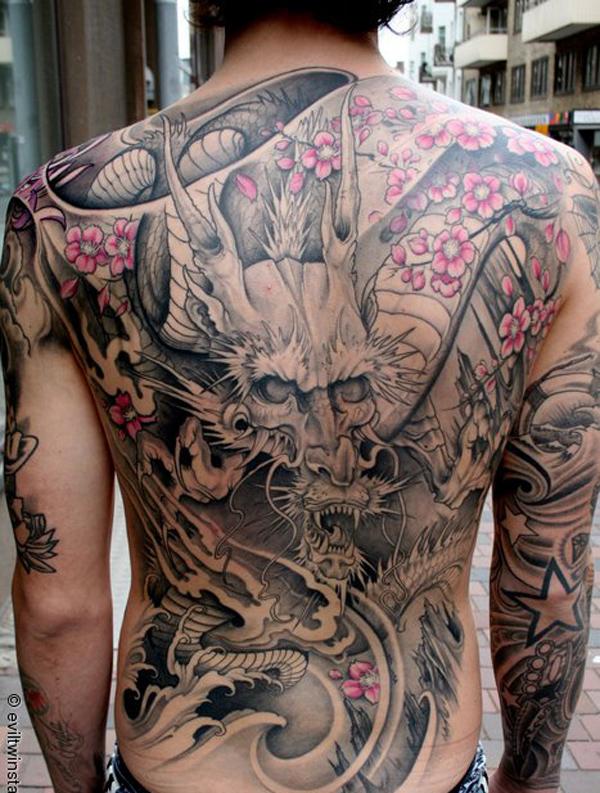 Japanese dragon tattoo on back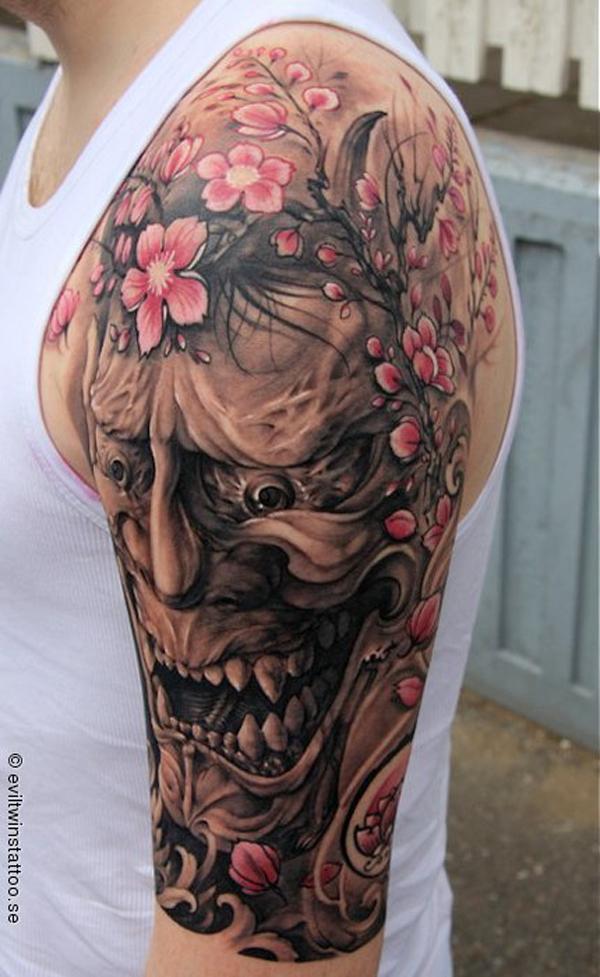 Japanese tattoo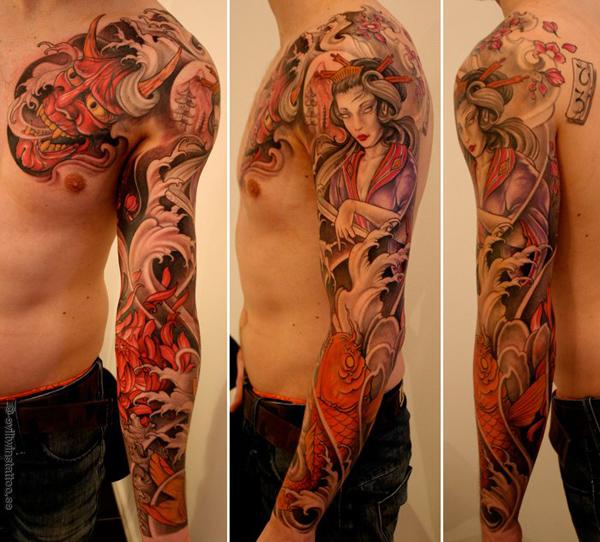 Japanese tattoo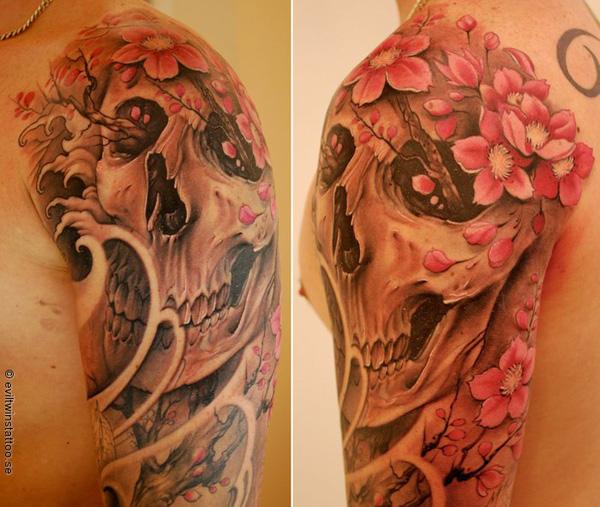 Japanese skull Tattoo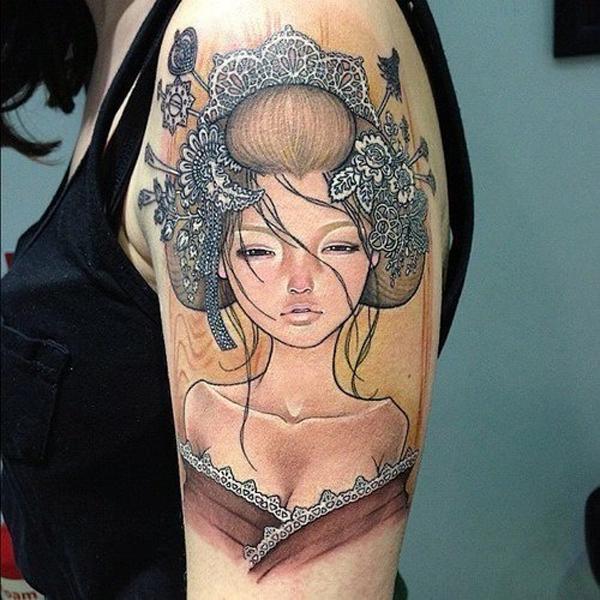 Japanese Tattoo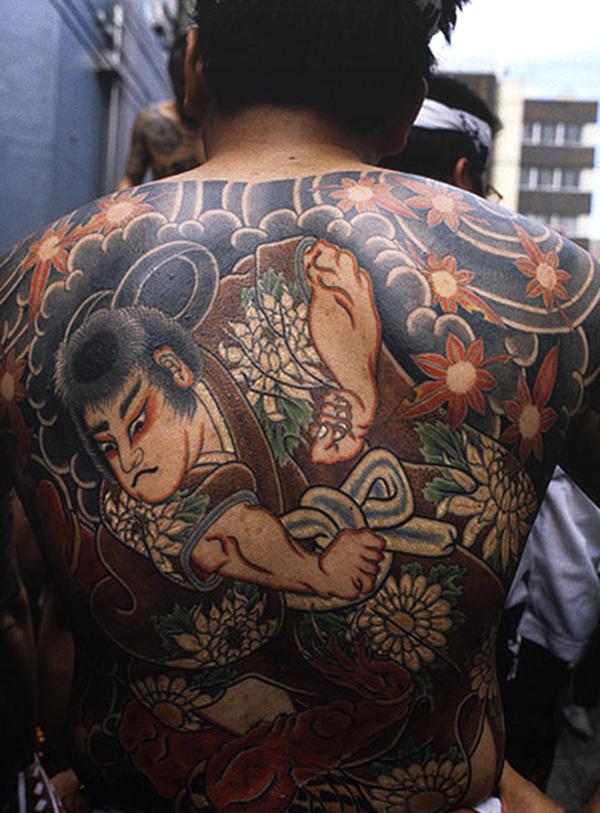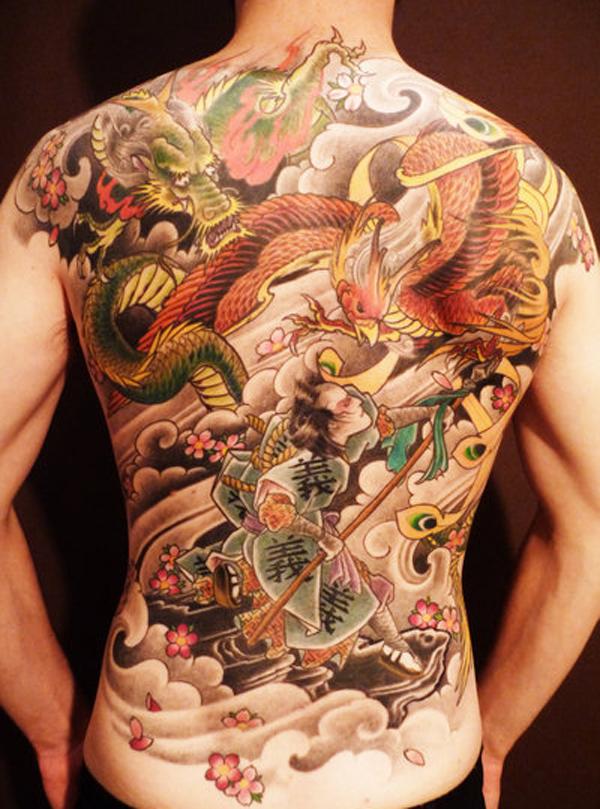 Phoenix tattoo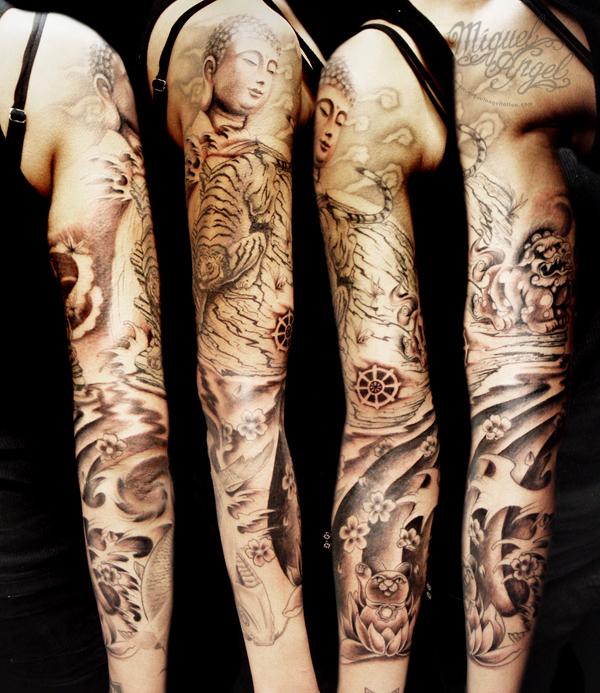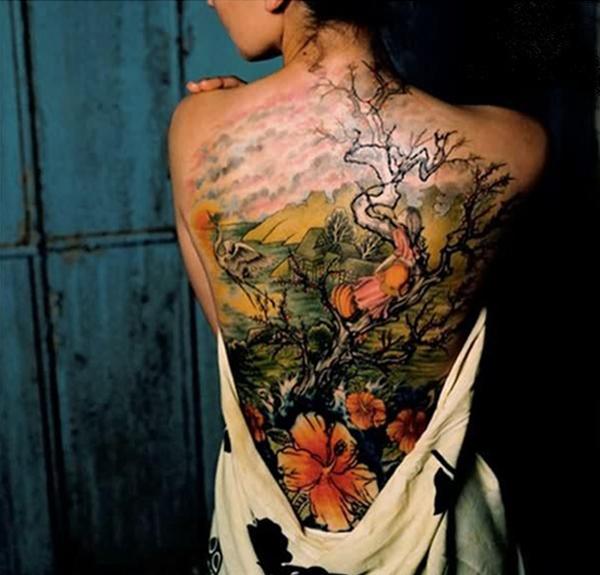 Japanese tattoo on back for woman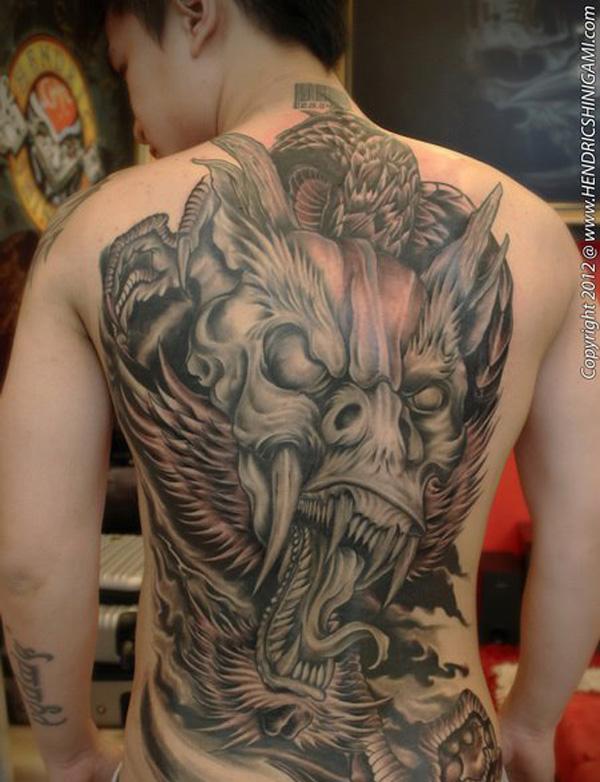 Fullback japanese dragon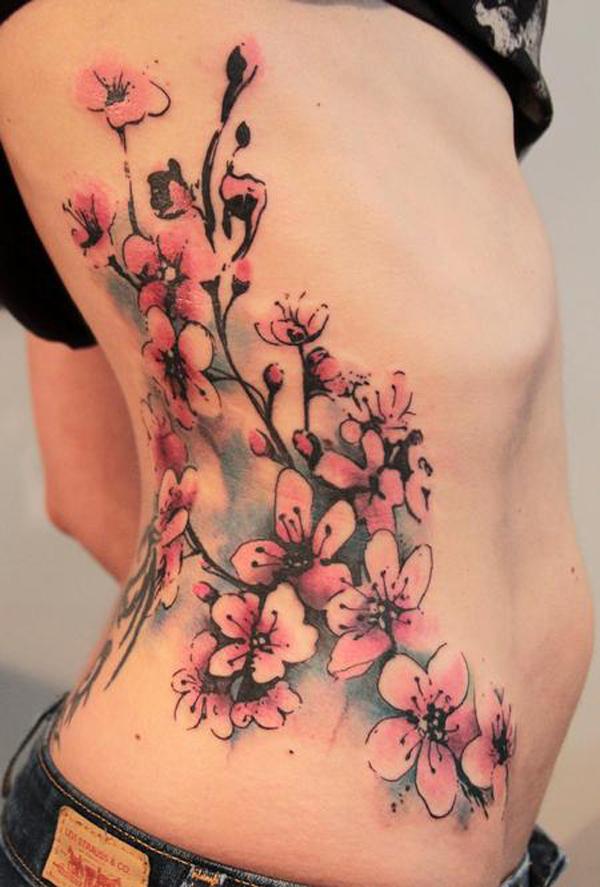 Best Cherry Blossom Tattoo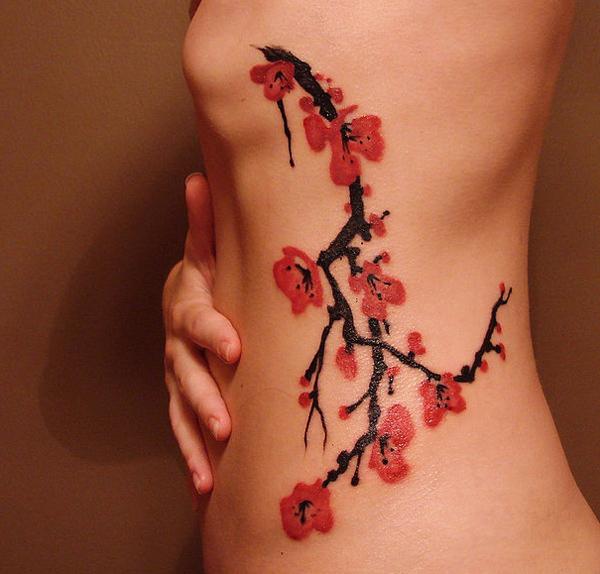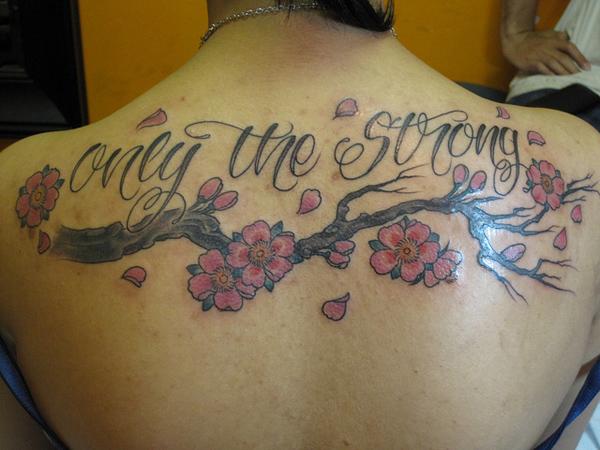 Cherry Blossom Branch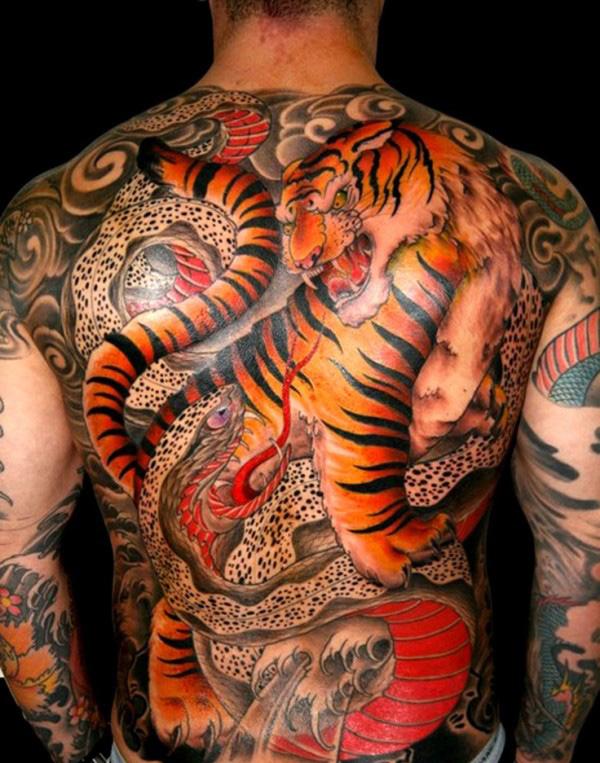 Japanese Tiger Tattoo on back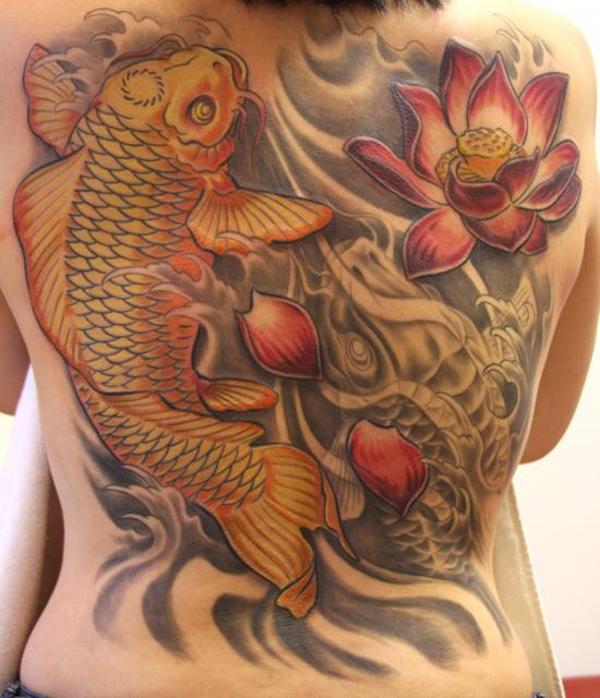 Japanese Koi fish tattoo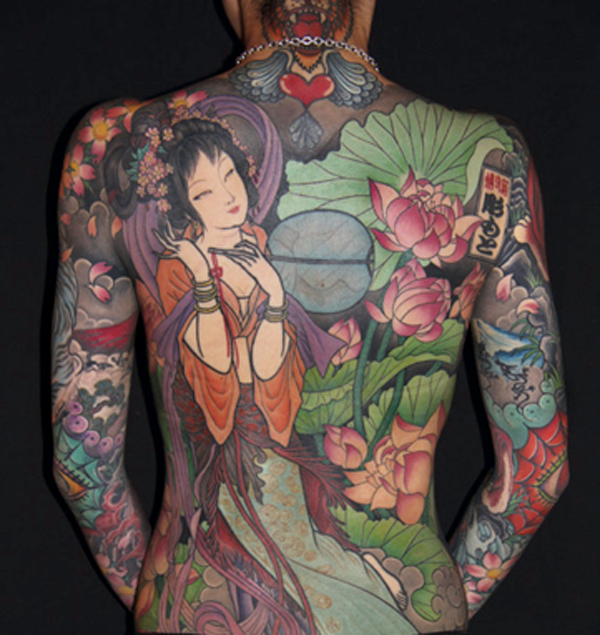 Playful geisha among lotus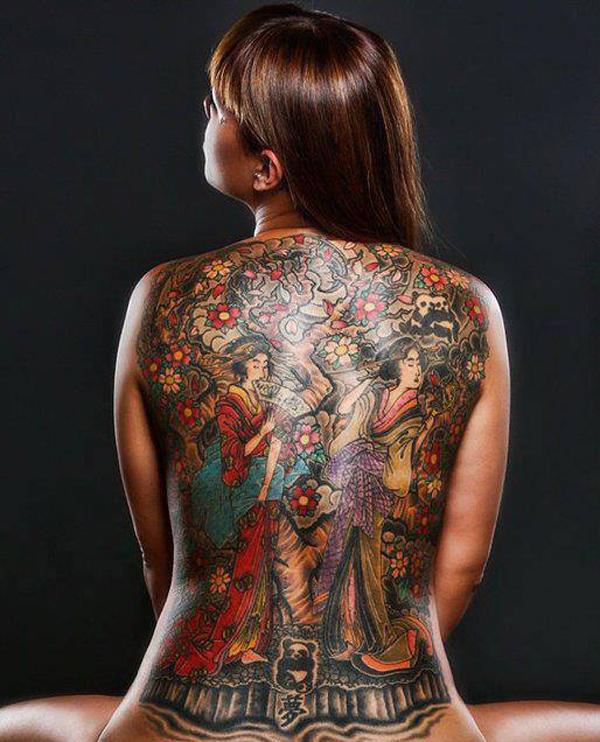 Japanese tattoo full back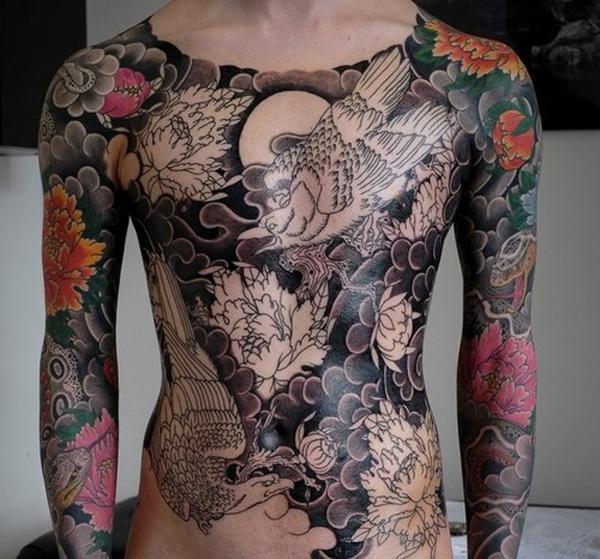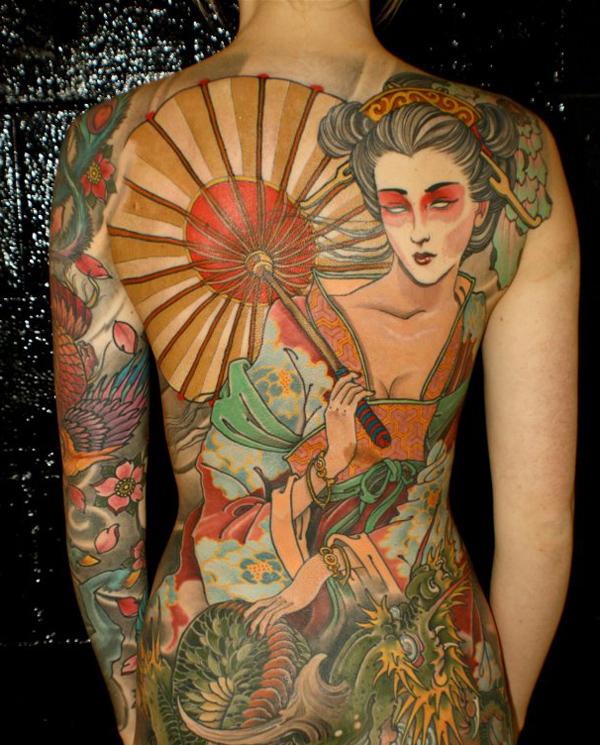 Colorful Japanese Tatto with geisha and phoenix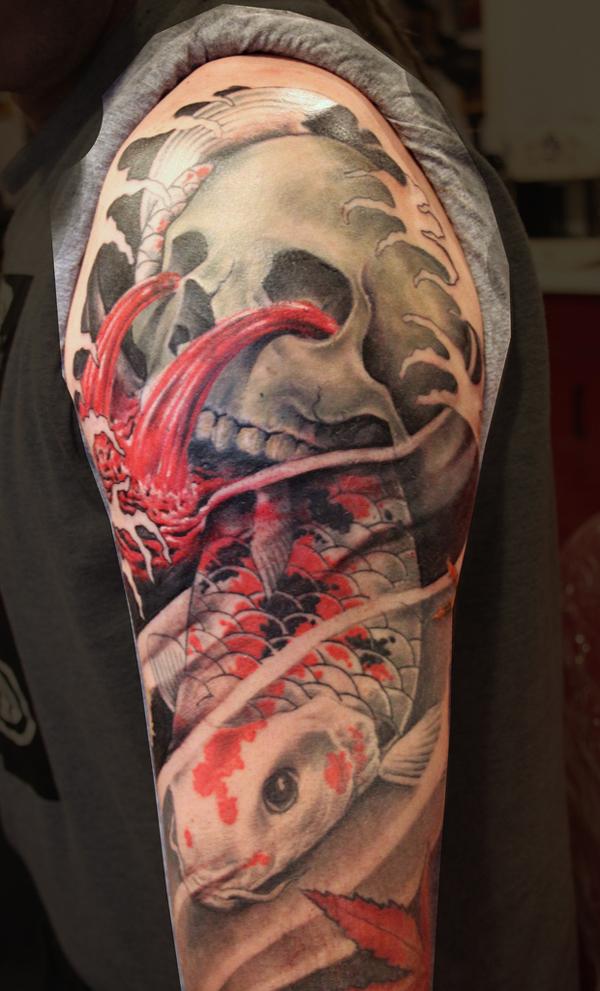 Skull and fish