Are you searching for a stunning, vibrant, and deeply symbolic tattoo design? Look no further: the Chrysanthemum tattoo might be just what you've been seeking. These remarkable flowers have been captivating people for centuries with their stunning beauty and rich symbolism. And now, they're making a splash in the tattoo world too.
But what makes them so special? And what are some fantastic ideas for incorporating these incredible flowers into your next ink? Read on, dear friend! We're about to explore the wonderful world of Chrysanthemum tattoos together.
The History and Symbolism of Chrysanthemums
Before diving into tattoo ideas, let's take a moment to understand the rich symbolism behind these breathtaking flowers. The history of Chrysanthemums dates back to ancient China, where they were first cultivated over 3,000 years ago. They later made their way to Japan, where they became the beloved national flower.
The Chrysanthemum is a symbol of longevity, power, and royalty in Asian cultures. In Japan, the flower even represents the Emperor and the Imperial family. How cool is that? The Chrysanthemum is also linked to the concepts of rebirth and rejuvenation, making it an ideal tattoo choice for anyone going through significant life changes or celebrating personal growth.
But the Chrysanthemum isn't just beloved in the East. These stunning flowers have captivated the hearts of Westerners too. In Victorian England, for instance, Chrysanthemums were seen as symbols of friendship and well-wishing. More recently, in modern tattoo culture, The flower has come to represent balance, beauty, and strength.
In a nutshell, a Chrysanthemum tattoo carries some seriously powerful and positive meanings. And with their undeniable beauty, it's no wonder more and more people are choosing these phenomenal flowers as the centerpiece of their ink.
Chrysanthemum Tattoo Ideas: The Sky's the Limit!
With such a rich background and an array of symbolism to choose from, it's no wonder that these tattoos are so popular. So, let's dive into some of the most striking chrysanthemum tattoo ideas out there.
Realistic Chrysanthemum Tattoos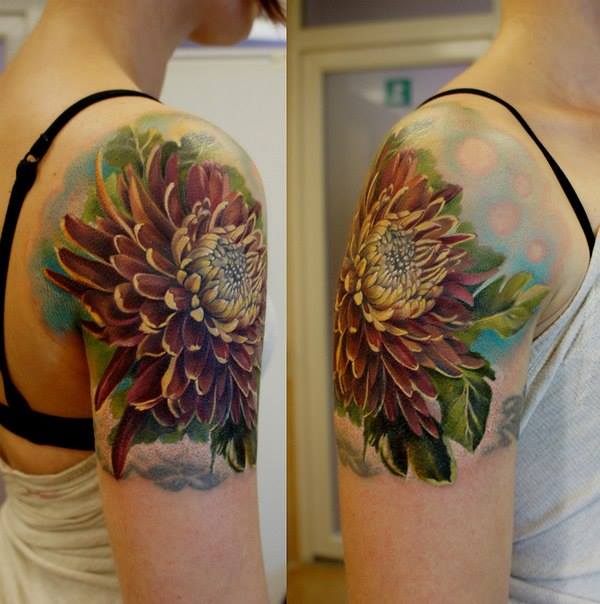 If you crave a tattoo that looks like a photograph, realistic tattoos are the way to go. These designs highlight the intricate and detailed aspects of the flower, such as its layered petals and lush colors. A skilled tattoo artist can create the flower tattoo that pops off your skin and looks almost three-dimensional. How amazing is that?
Watercolor Chrysanthemum Tattoos
Are you a fan of dreamy, colorful, and romantic tattoo designs? Then you must check out watercolor tattoos. Imagine the soft, flowing, watercolor-like blending of colors that bring your chrysanthemum tattoo to life – sounds lovely, right?
Watercolor tattoos have a certain charm that makes them truly stand out. A watercolor chrysanthemum tattoo can be a showcase of gorgeous, vibrant colors or a more subdued, monochromatic look. Either way, these tattoos are nothing short of swoon-worthy.
Traditional Japanese Chrysanthemum Tattoos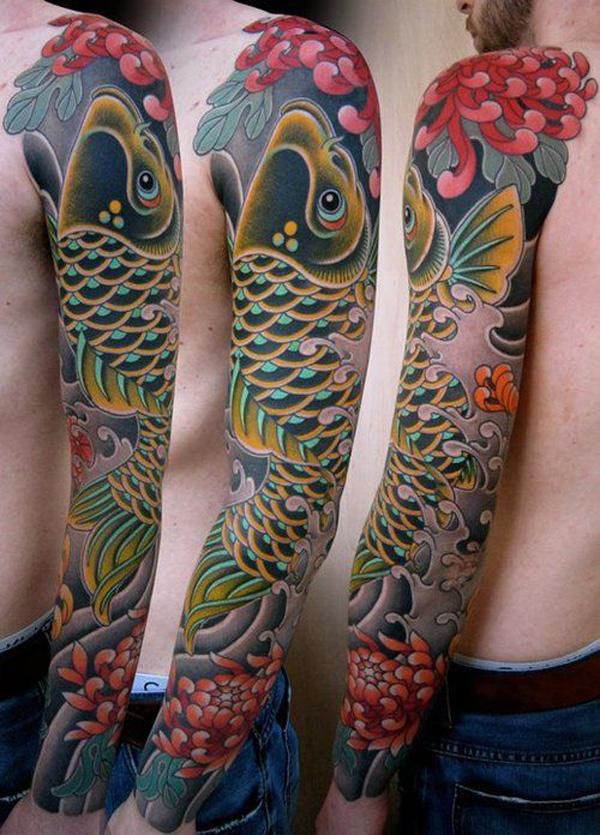 If you're a fan of traditional Japanese tattoo designs, why not opt for a traditional Japanese tattoo? These tattoos often depict the chrysanthemum as it would appear in classic Japanese artwork, complete with organic and flowing lines, striking colors, and intricate details.
Many people choose to combine this design with other Japanese tattoo icons or elements for a more elaborate and meaningful tattoo. Popular combinations include koi fish, dragons, or samurai – all of which add an extra layer of symbolism and mystique to your chrysanthemum tattoo.
Minimalist Chrysanthemum Tattoos
Sometimes, less is more. If you tend to gravitate towards simplistic designs, a minimalist tattoo might be your perfect choice. It's all about clean lines and basic shapes, capturing the essence of the chrysanthemum without any unnecessary frills. Not only do these tattoos look stylish and elegant, but they're also great if you want something subtle that won't steal the show.
Chrysanthemum Tattoo with Quotes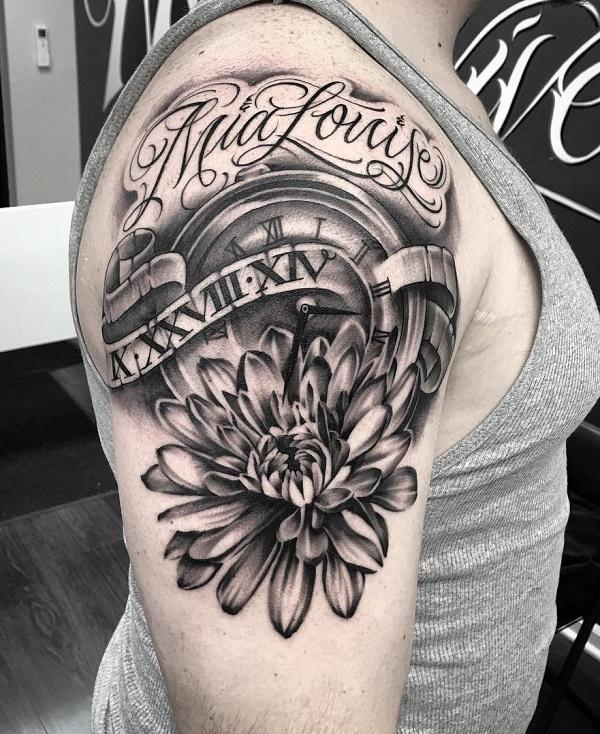 Want to include some words of wisdom alongside your beautiful chrysanthemum tattoo? Go for it! Whether it's a favorite quote, an inspiring phrase, or a personal mantra, adding text to your chrysanthemum tattoo can make it even more special and unique. Just be sure to choose a font style and size that complements the design and doesn't overpower the chrysanthemum itself.
Chrysanthemum Tattoo with Skulls
Why not go a little edgier with your chrysanthemum tattoo design by incorporating skull into the mix? If you're intrigued by the idea of combining beauty and mortality, a skull tattoo with the flower is a striking option. This design can symbolize the balance of life and death, reminding us that both are intertwined and inevitable. Plus, it just looks wicked cool.
Chrysanthemum Tattoo with a Pop of Color
Chrysanthemums come in a dazzling array of colors, making them the perfect choice for a vibrant, eye-catching tattoo. From piercing reds to deep blues to soft pinks or even an enchanting purple, a Chrysanthemum tattoo can be customized to suit your unique personality.
Don't be afraid to get creative with your color choices! Talk to your tattoo artist about incorporating bold, bright hues to make your Chrysanthemum ink truly stand out.
Chrysanthemum Tattoo with Geometric Elements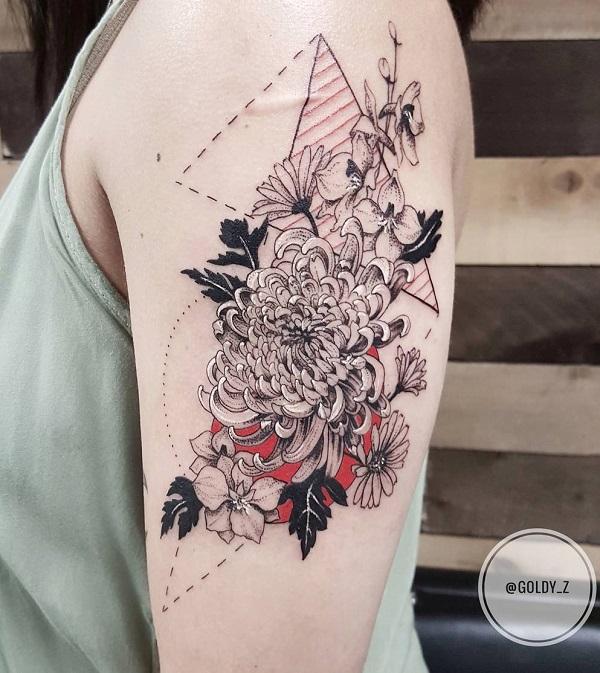 If you're a fan of clean lines and symmetry, then consider incorporating geometric elements into your tattoo design. This modern and minimalist approach is both trendy and visually appealing. Adding geometric shapes, like circles, triangles or hexagons, is a fun way to make your Chrysanthemum ink truly one-of-a-kind.
Chrysanthemum Tattoos with Butterfly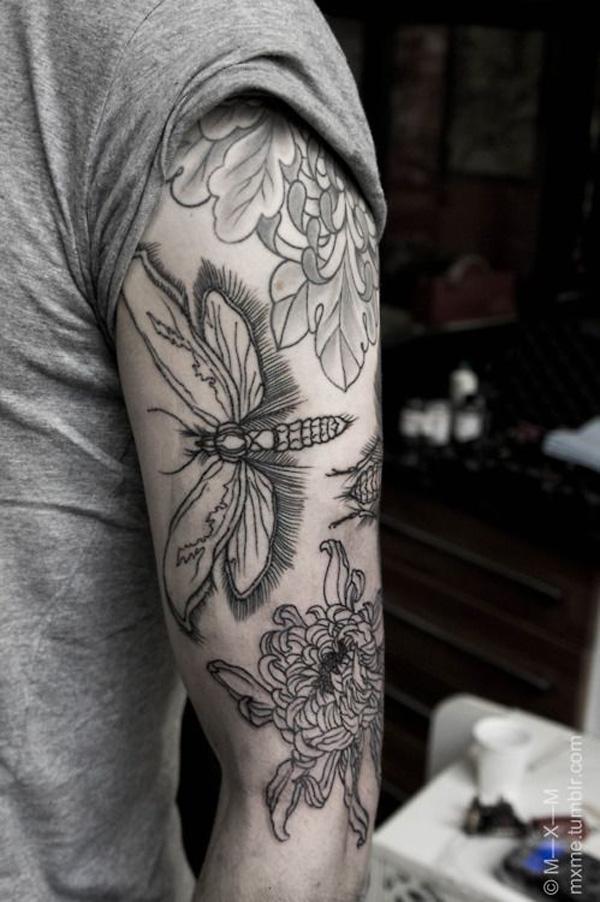 Chrysanthemums attract many beautiful creature in real life, so it's only natural to include them in your tattoo design as well. Whether you choose 3D style or watercolor, a butterfly tattoo with Chrysanthemum will only enhance the beauty and flourish of your body art. Plus, it's an excellent way to add some movement and flow to your ink.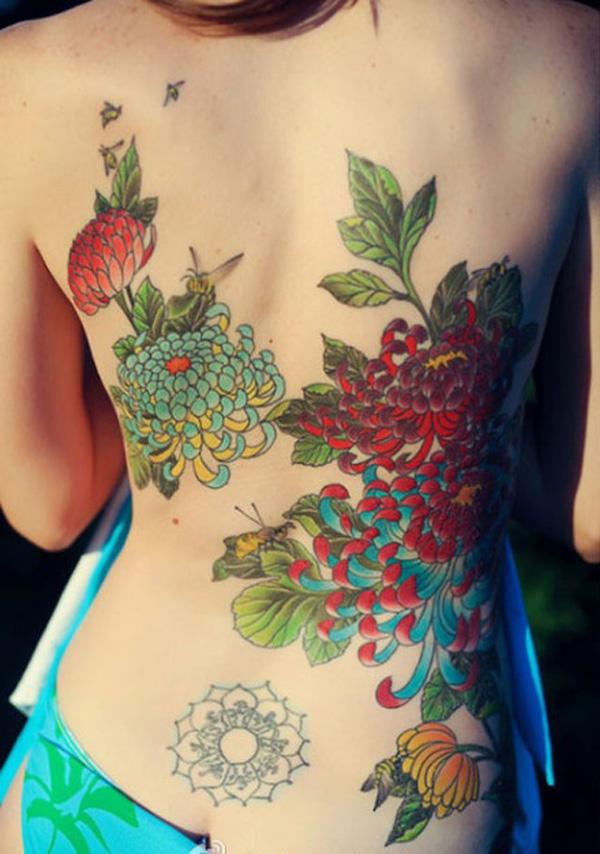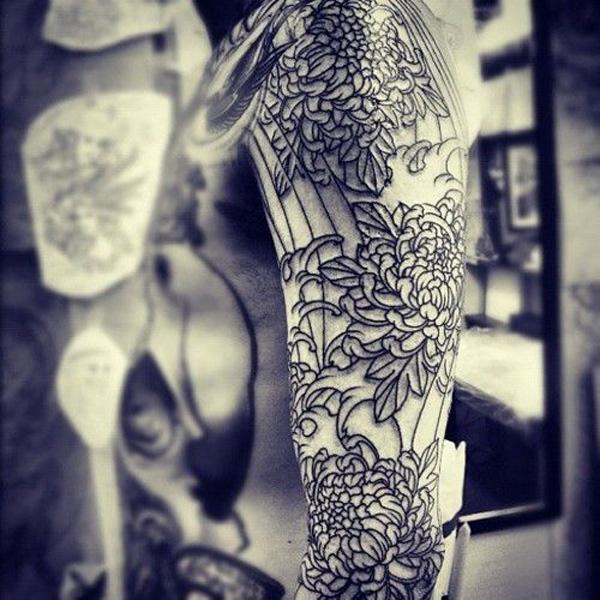 Golden fish swimming in a chrysanthemum flower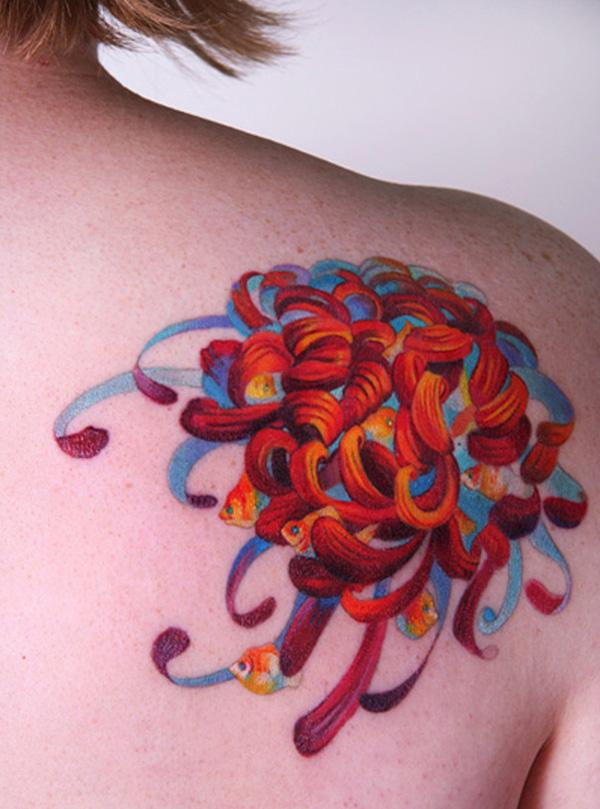 Black and white chrysanthemum on side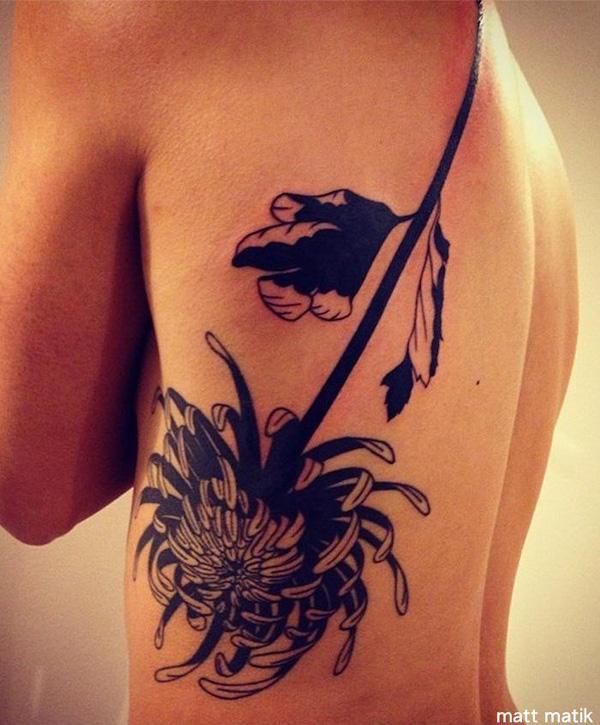 Black and white chrysanthemum shoulder tattoo
Full Back chrysanthemum inspired tattoo with mandala elements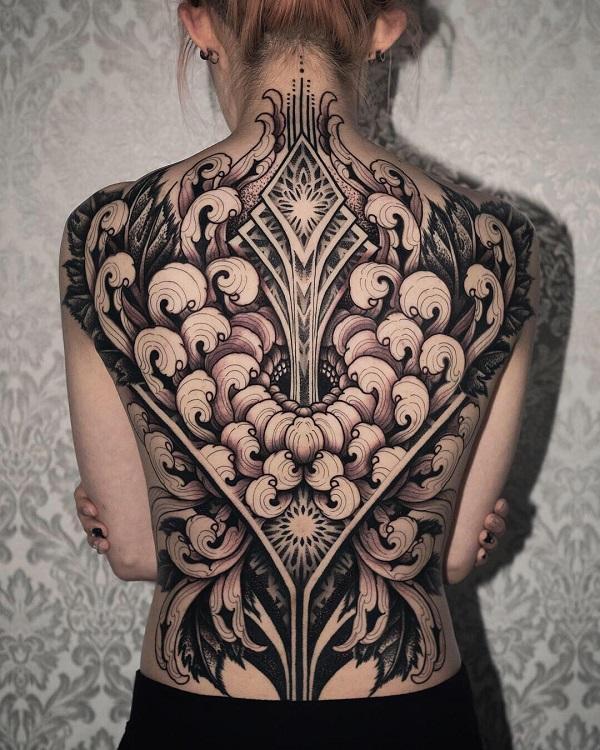 Full back chrysanthemum Tattoo
Black chrysanthemum with a serpent head beside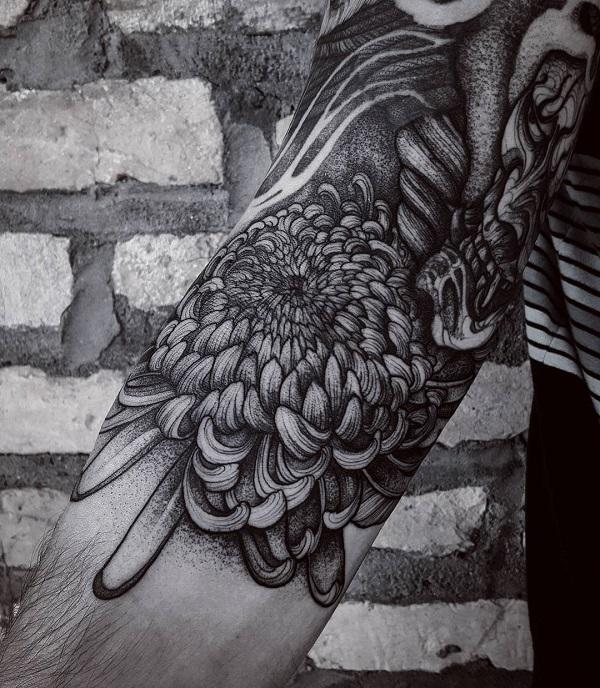 Black and white chrysanthemum on forearm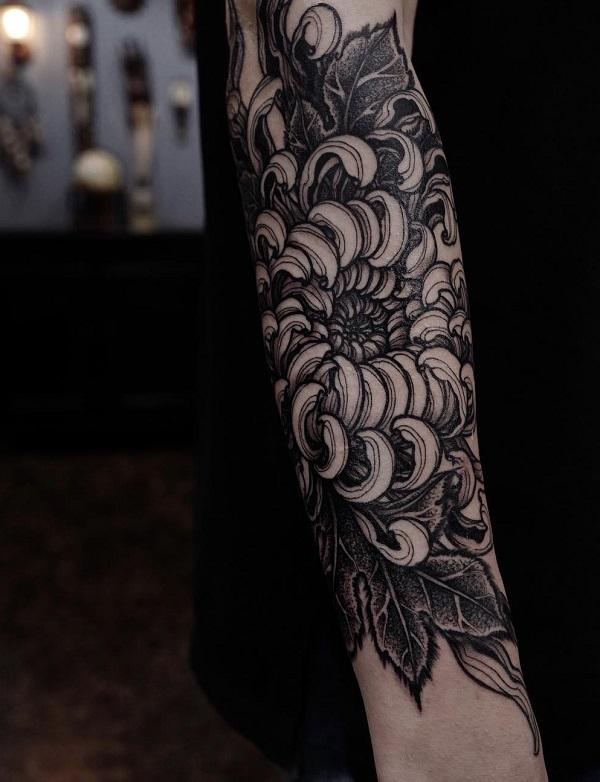 Chrysanthemum blackwork on bicep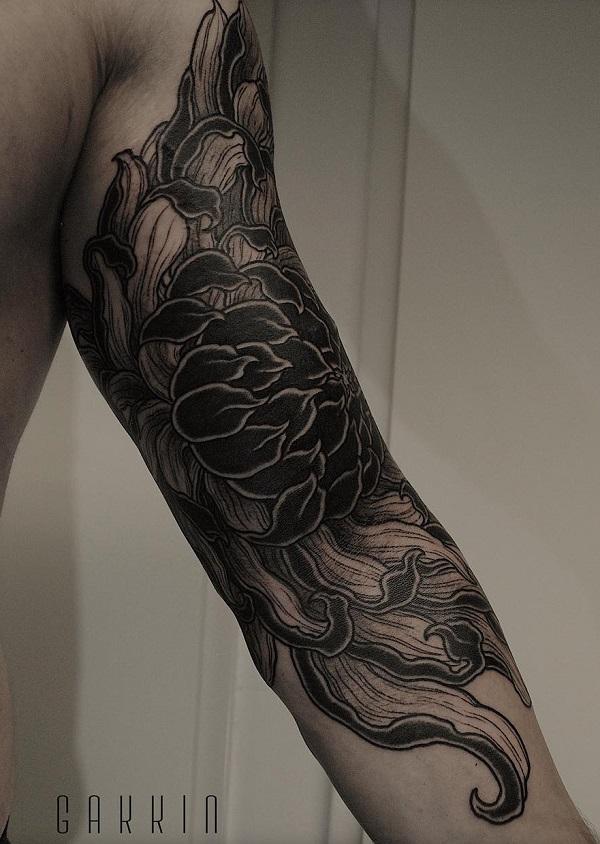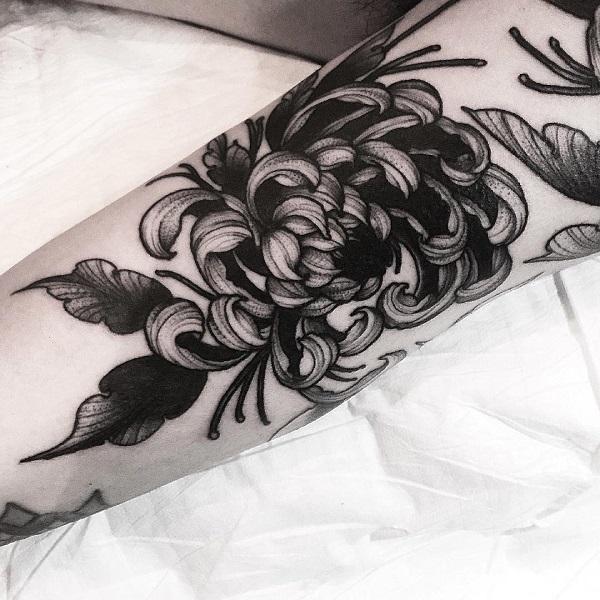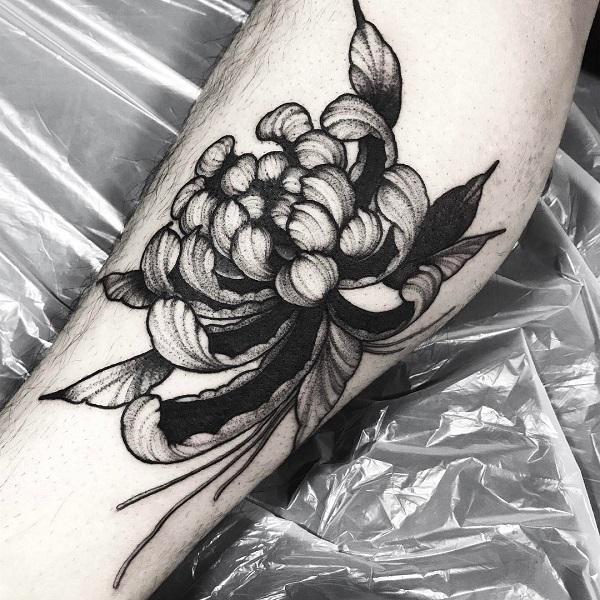 Chrysanthemum line work on one side of the back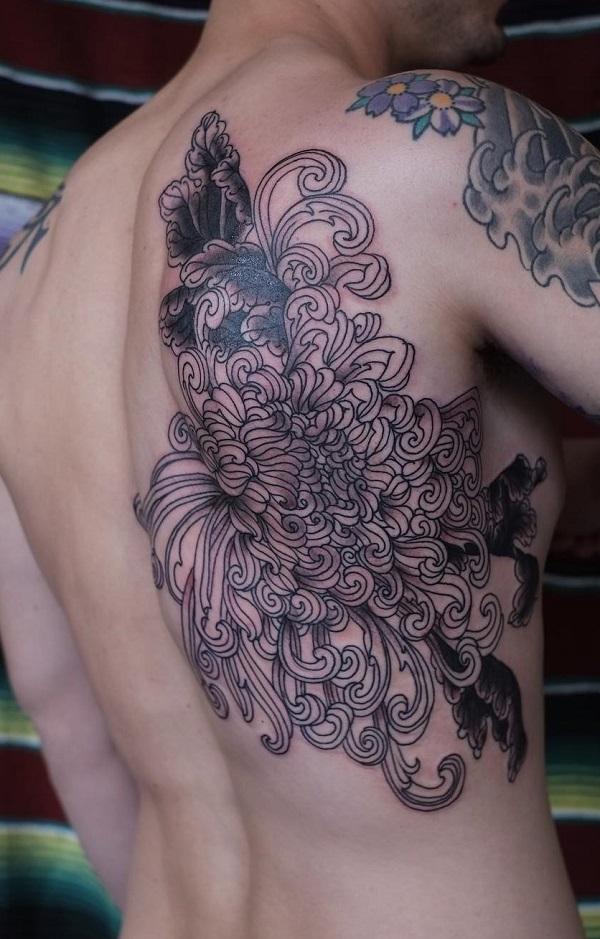 Black watercolor Chrysanthemum tattoo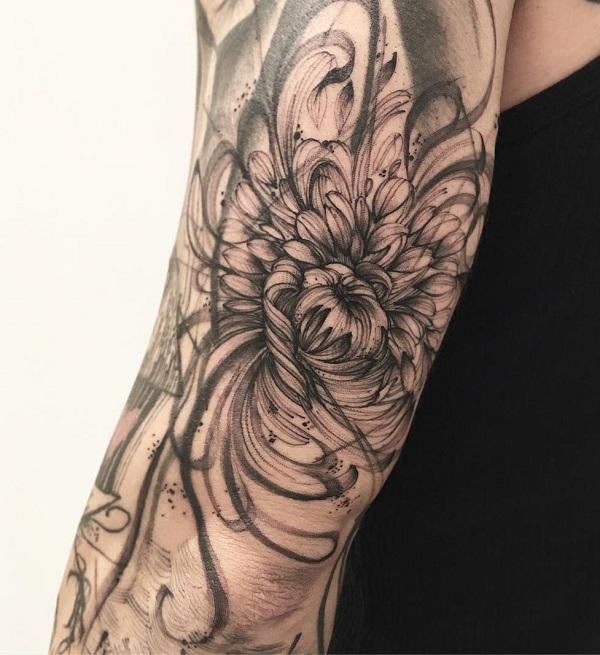 Leg Tattoo with Chrysanthemum outline on black backdrop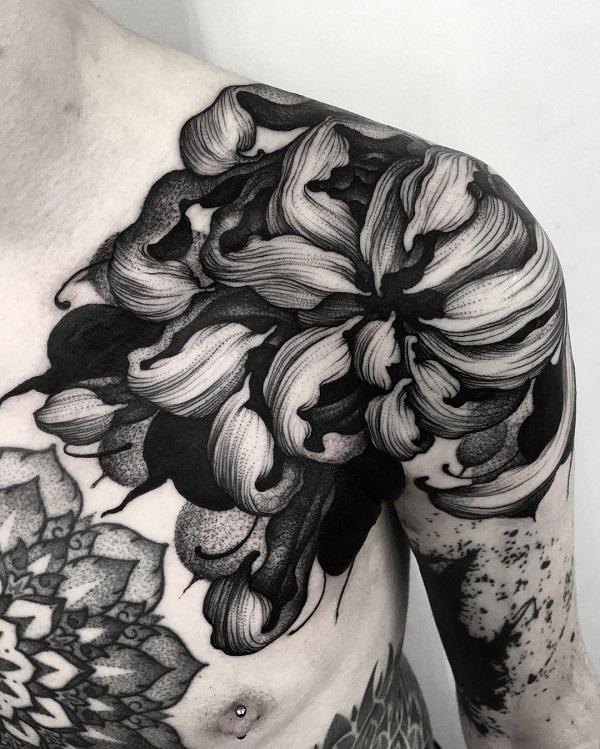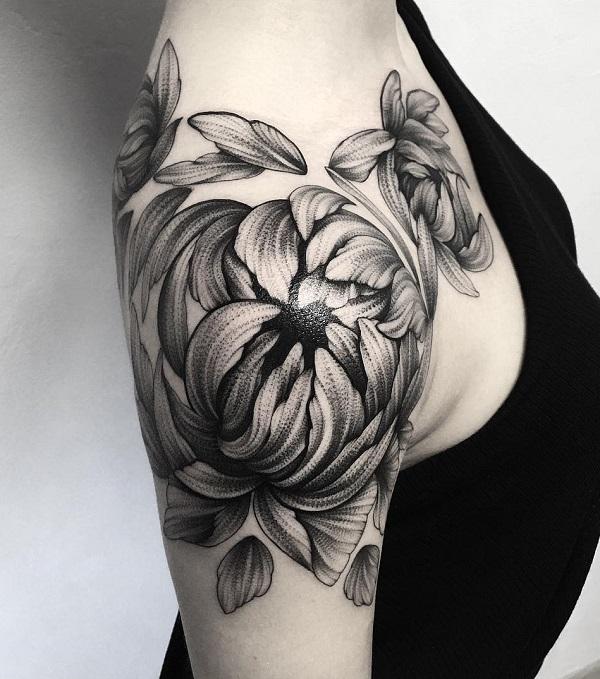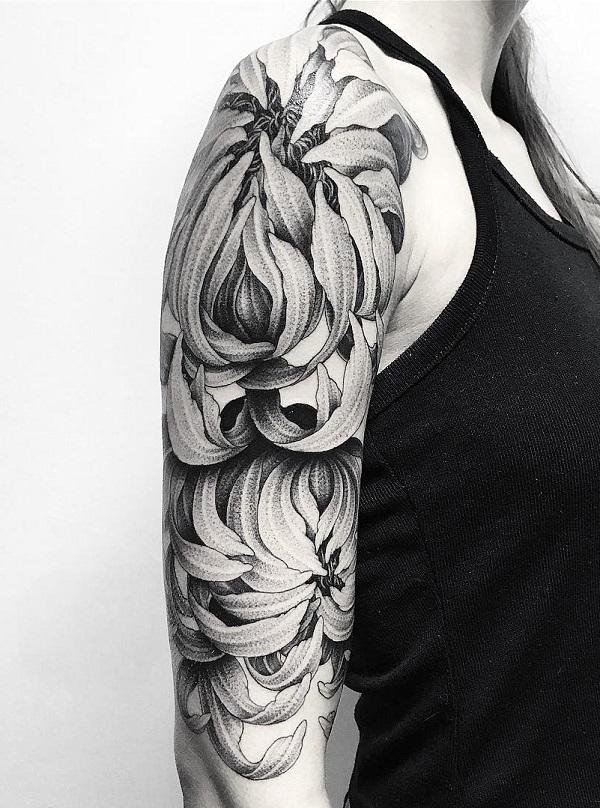 A Chrysanthemum on Mandala background with a watercolor stroke at one side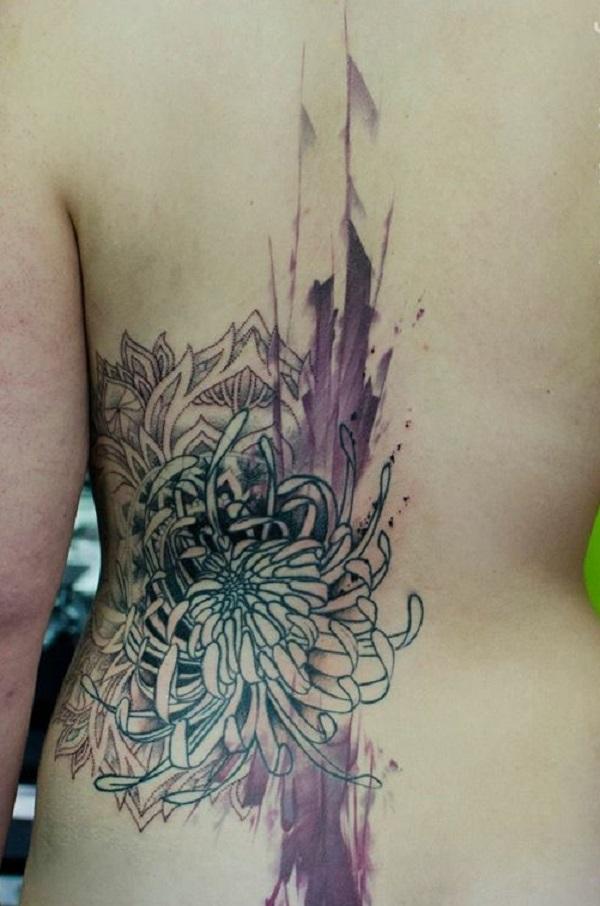 Colorful Chrysanthemum with Styled petals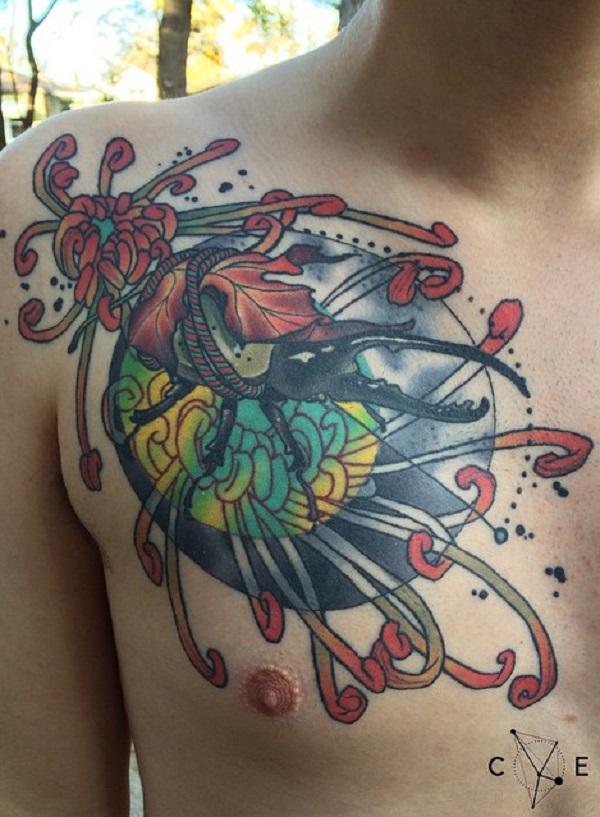 Blackout tattoo with Chrysanthemum texture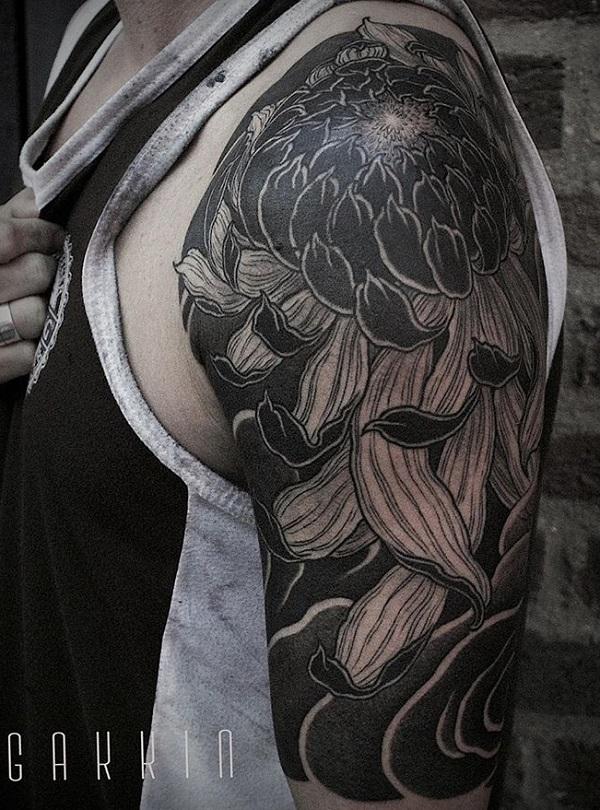 Colorful Chrysanthemum ink with a touch of watercolor
Japanese style Chrysanthemum forearm tattoo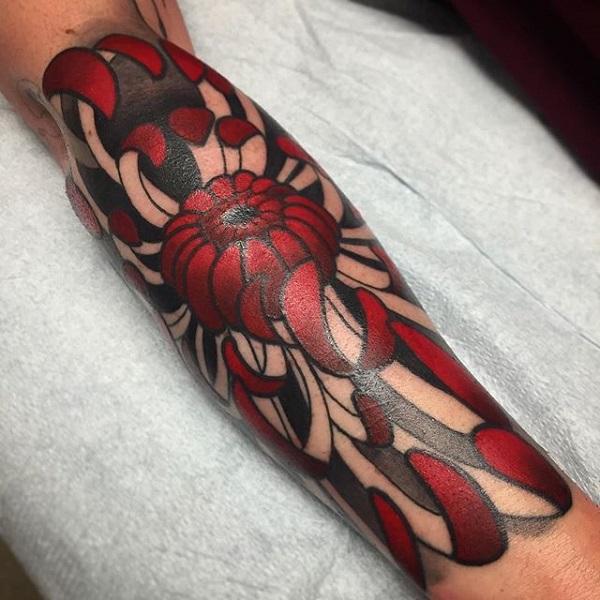 Chrysanthemum and sun blackout full sleeve tattoo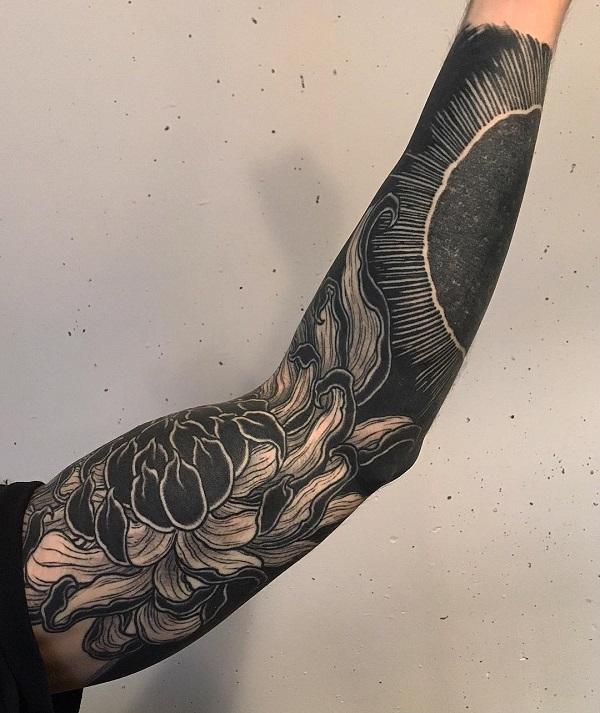 Geometric Chrysanthemum black work on forearm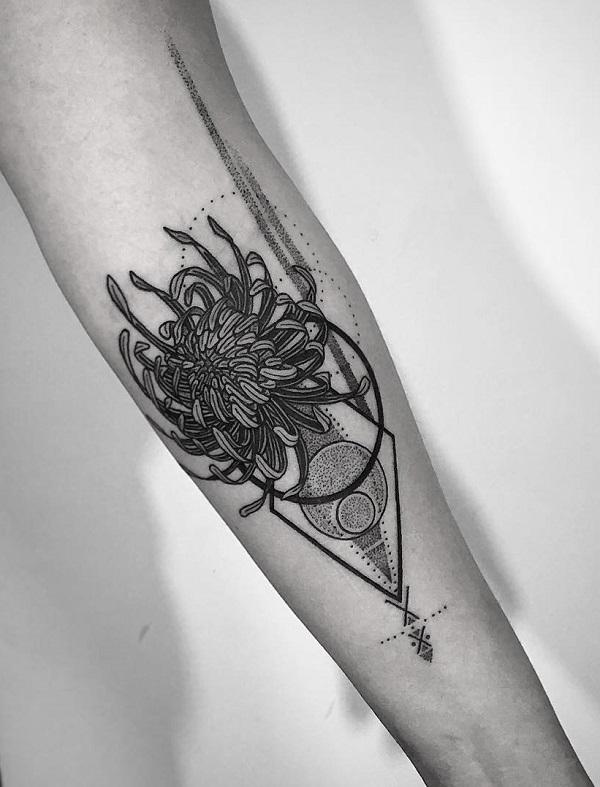 A black and white chrysanthemum forearm tattoo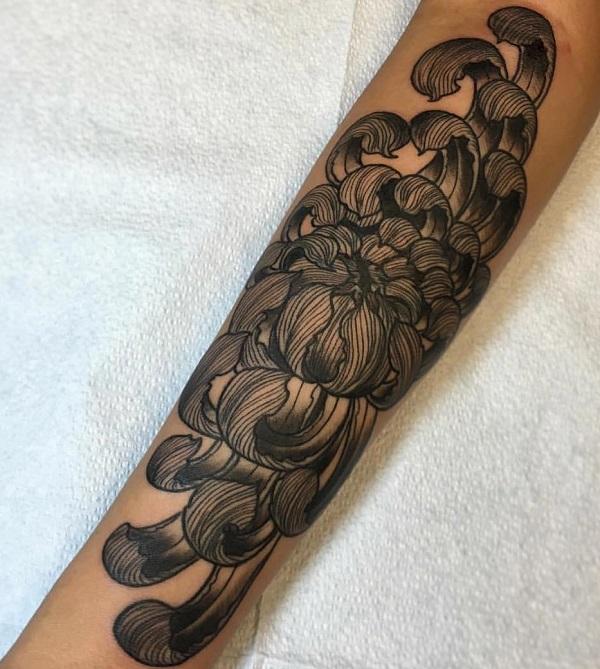 Colorful butterfly and Chrysanthemum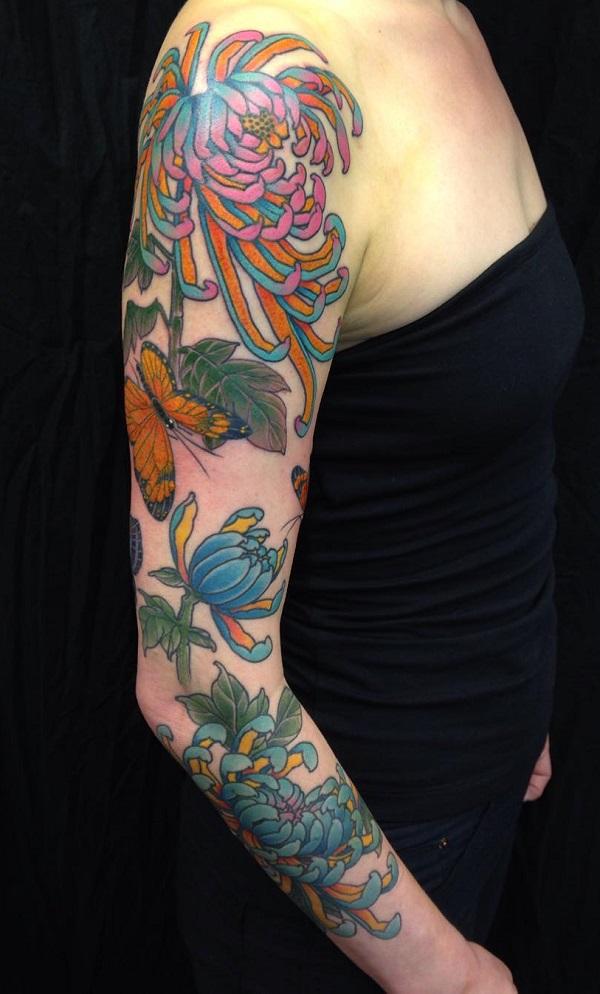 Black and white Chrysanthemum Ink on arm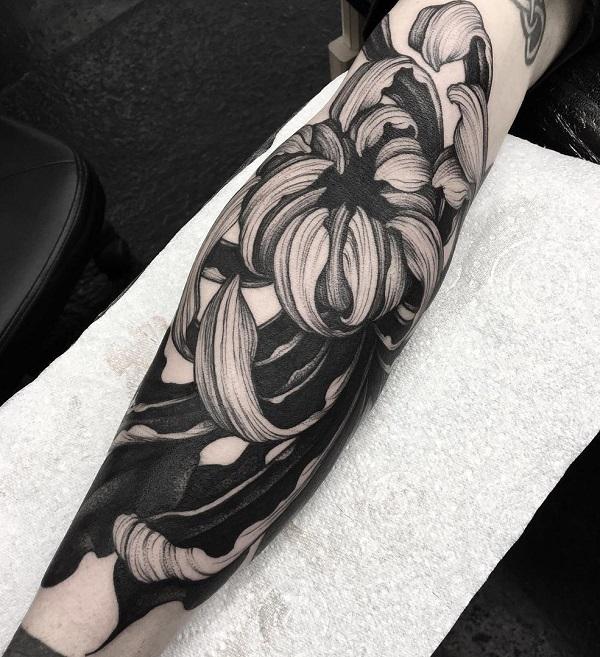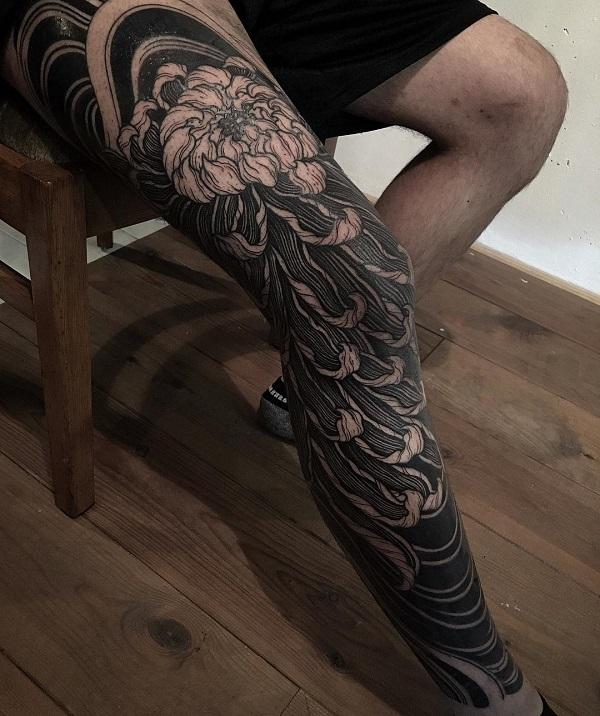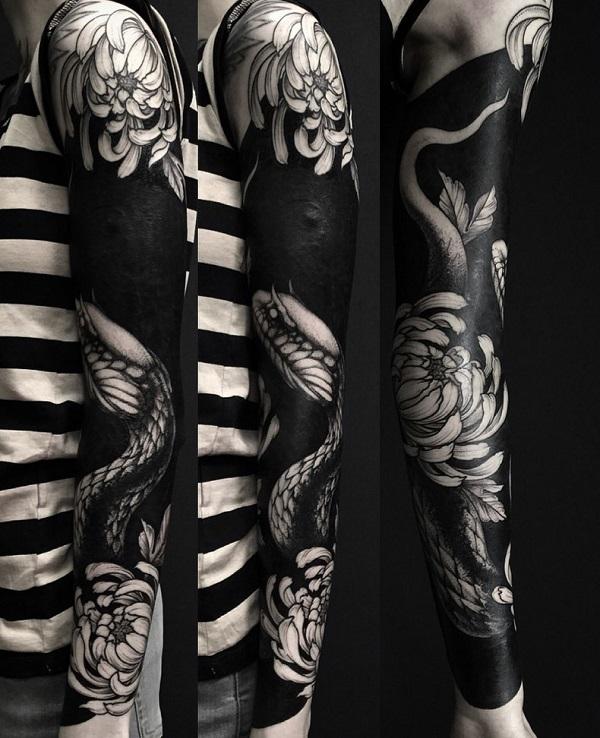 Full sleeve Chrysanthemum tattoo for women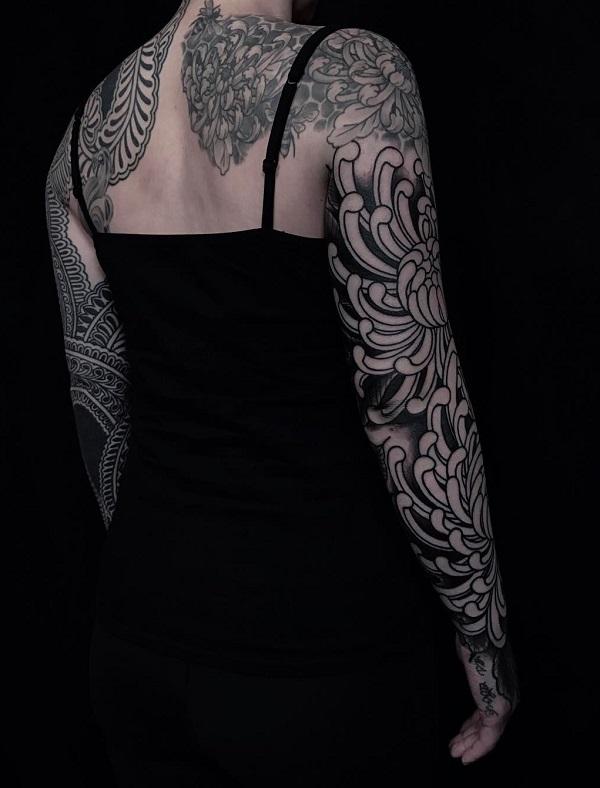 Black and white Chrysanthemum shawl tattoo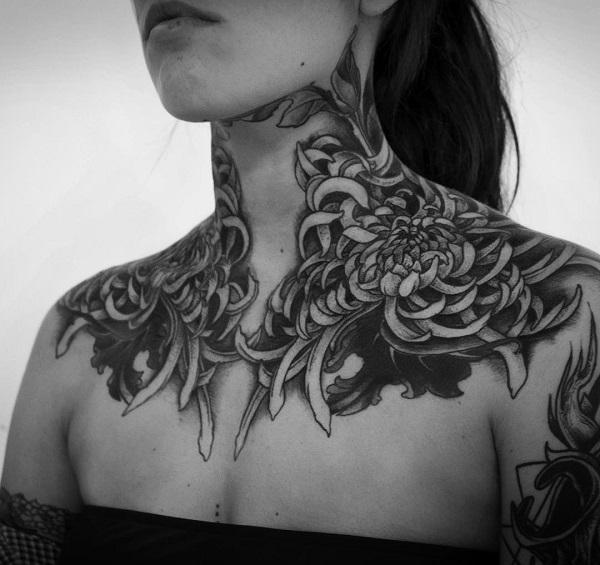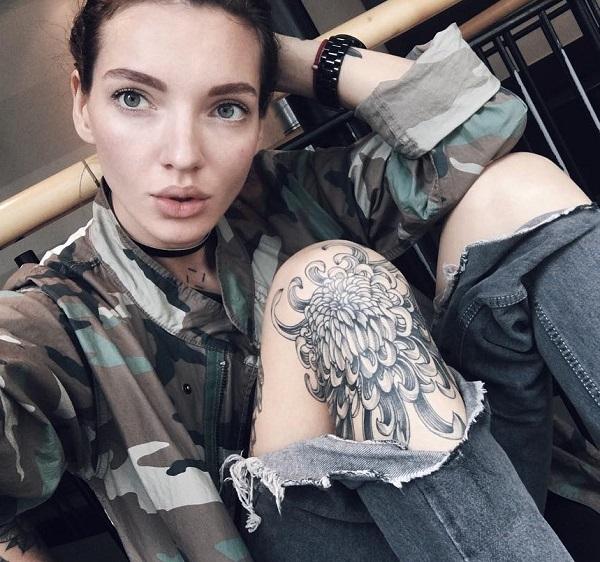 Blackout Tattoo with negative space chrysanthemum on forearm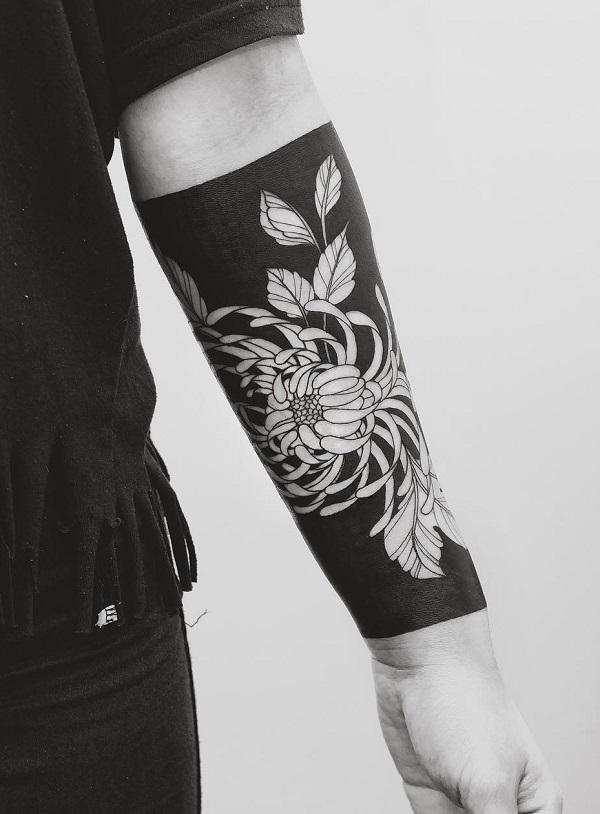 A black Chrysanthemum Ink on Hand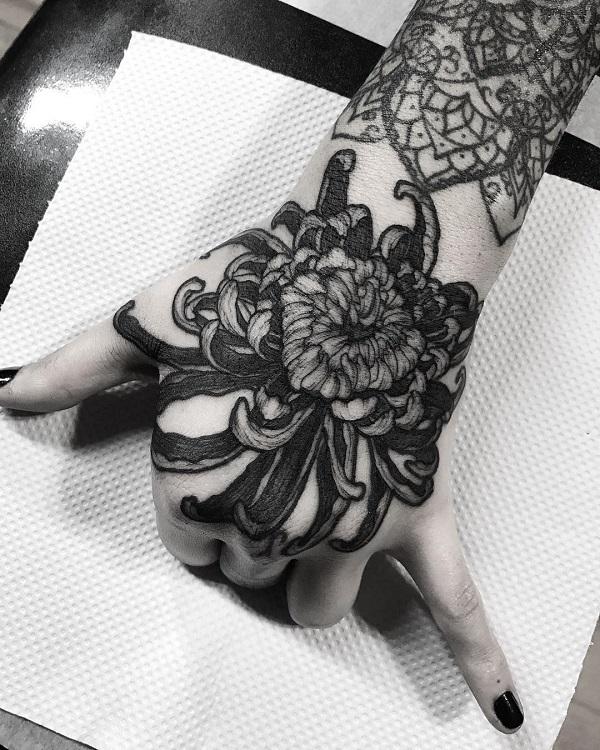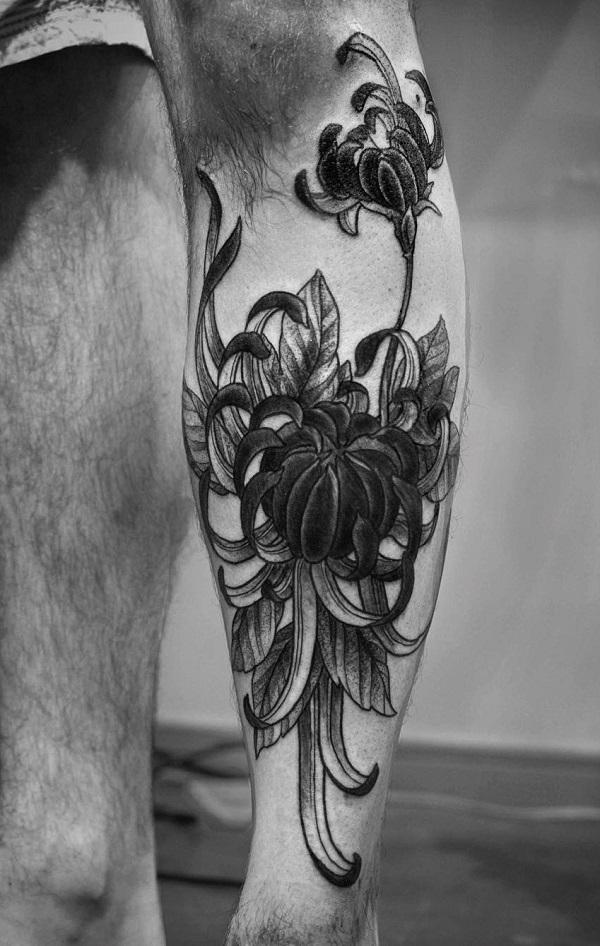 A Red Chrysanthemum Low back ink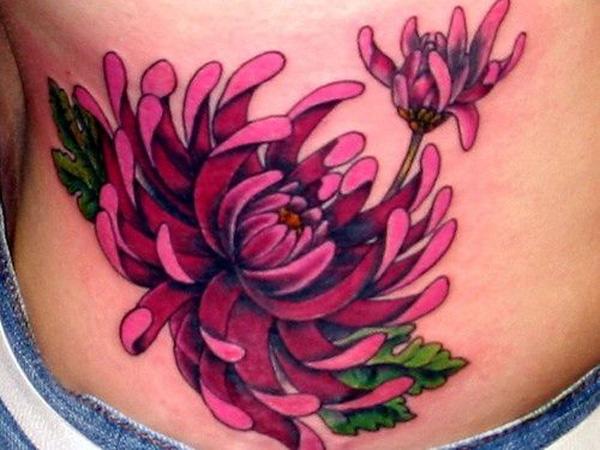 Vibrant black and white Chrysanthemum on shoulder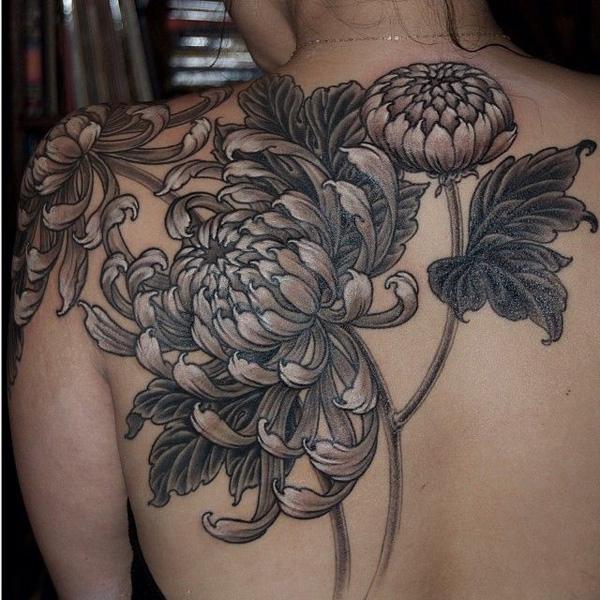 A chrysanthemum dotwork with negative space petals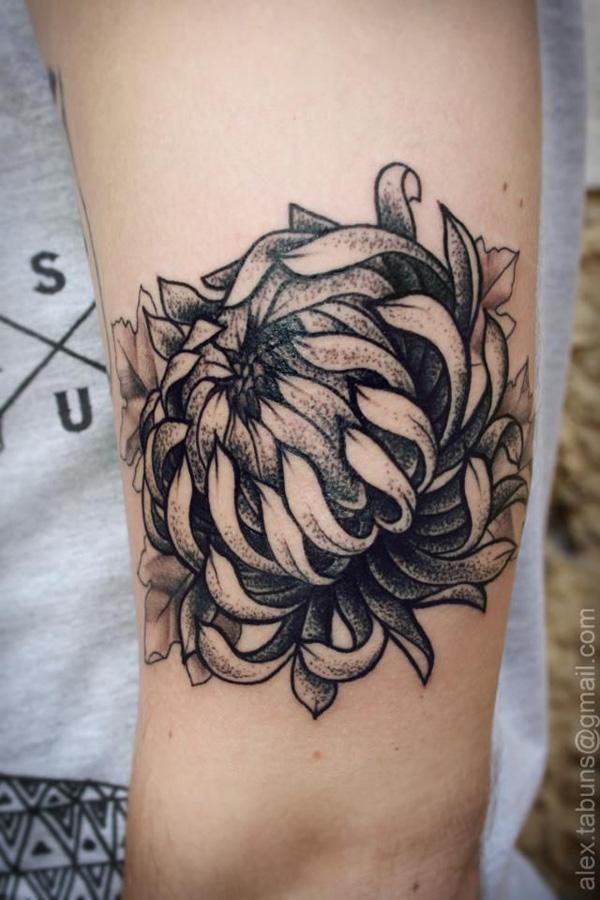 Single chrysanthemum with a dot circle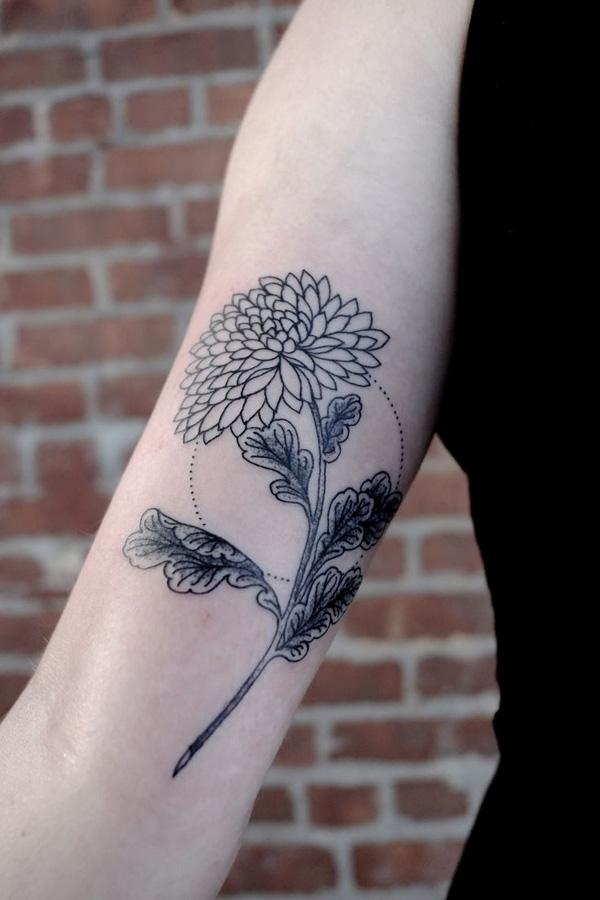 Butterflies perched on black and white chrysanthemums with swirl petals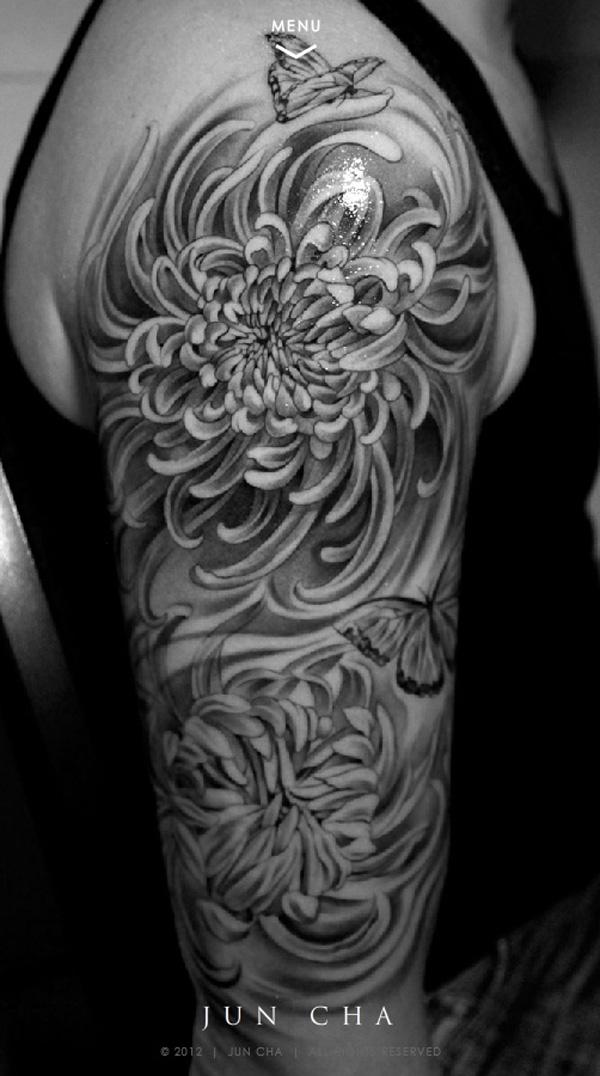 Light yellow chrysanthemums on shoulder blade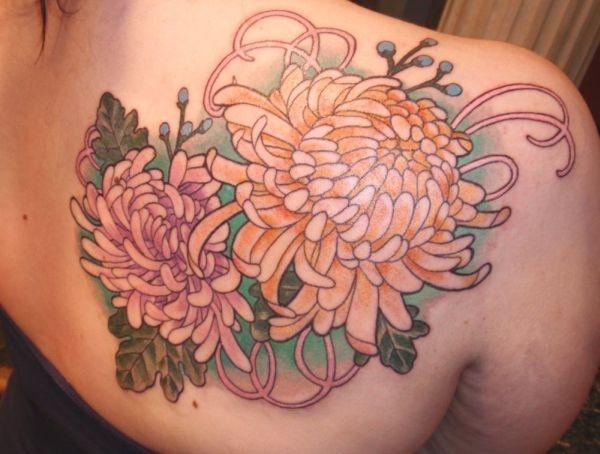 Yellow chrysanthemum with wave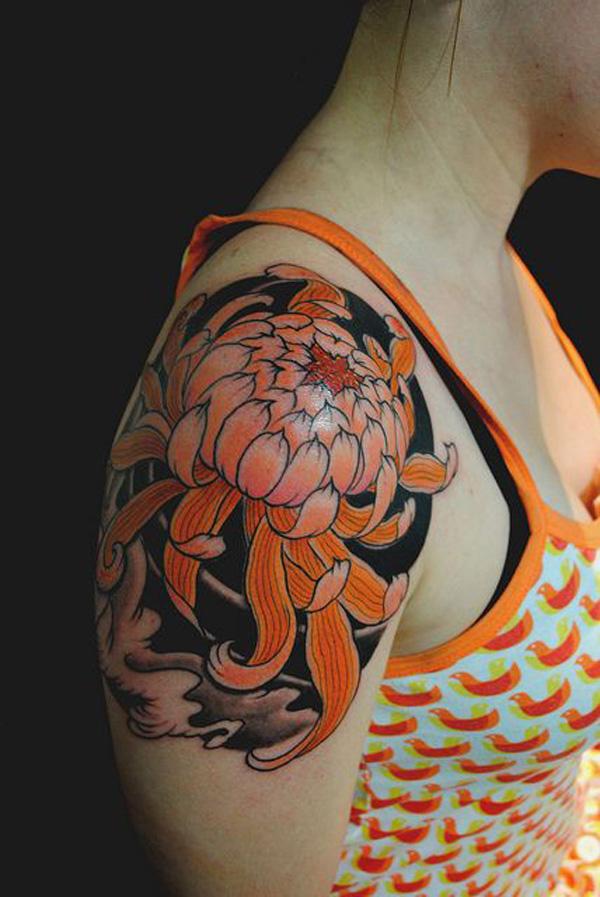 Chrysanthemums on black circular patterns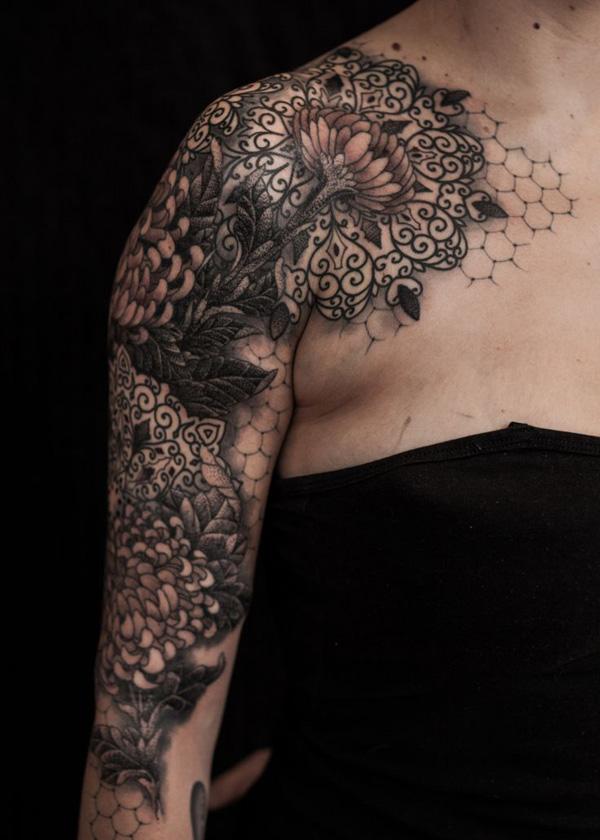 Chrysanthemum and ranunculus tattoo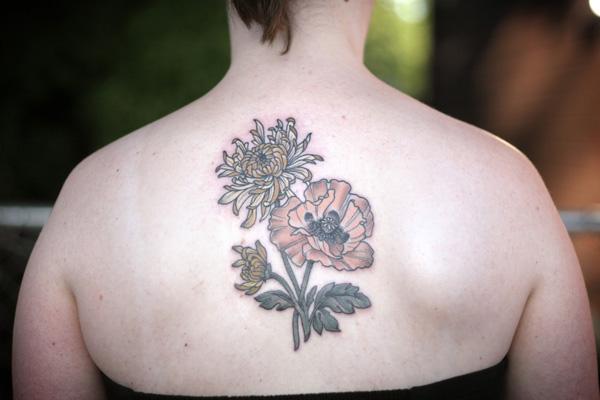 A snake in chrysanthemum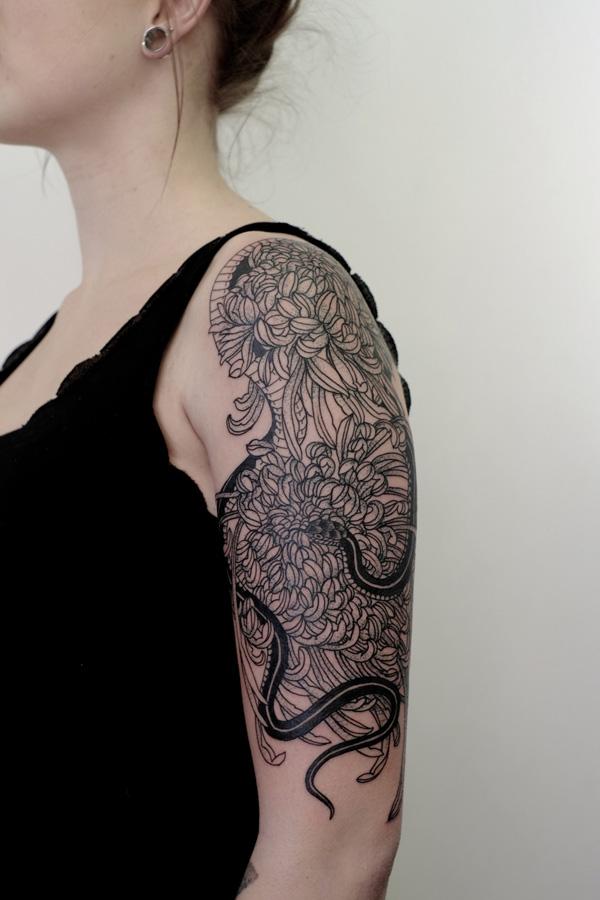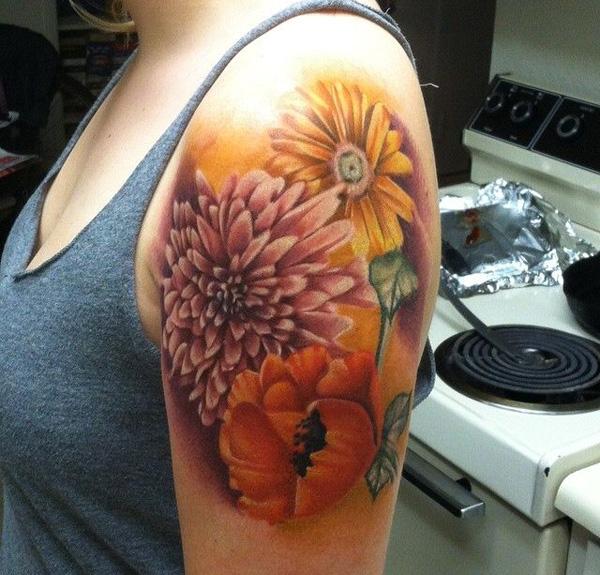 A vibrant red chrysanthemum on low back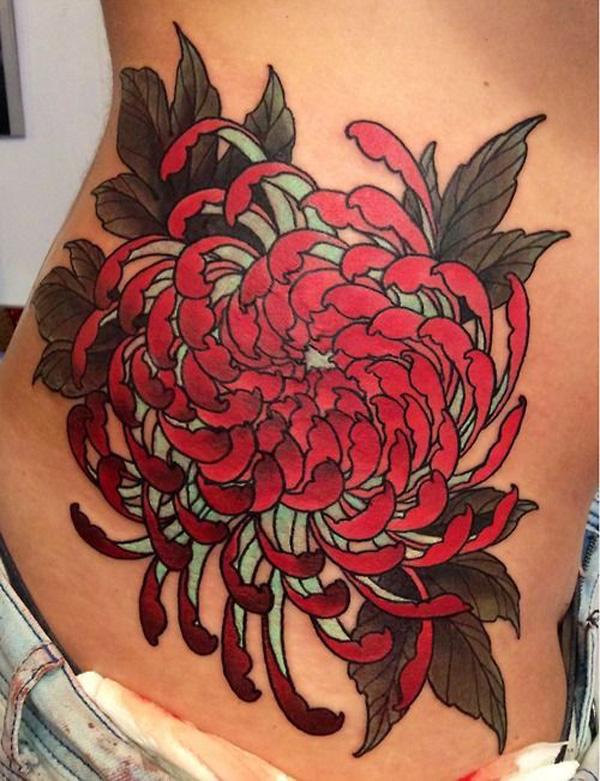 Black and gray chrysanthemum for women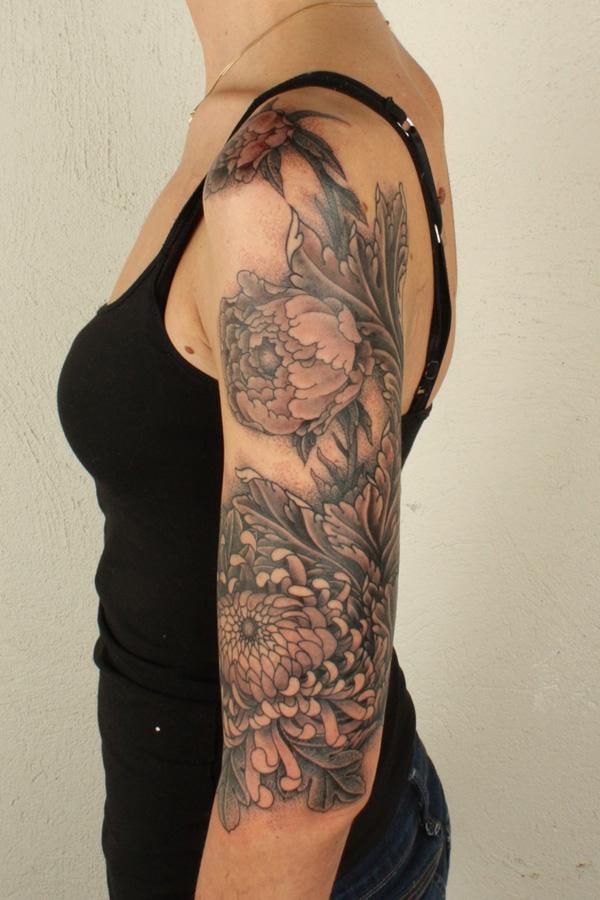 Japanese chrysanthemum and dragon head tattoo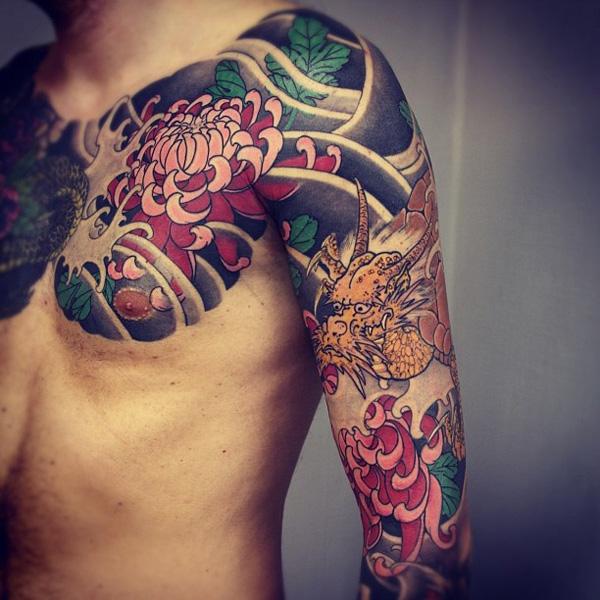 Black and white chrysanthemum thigh tattoo for women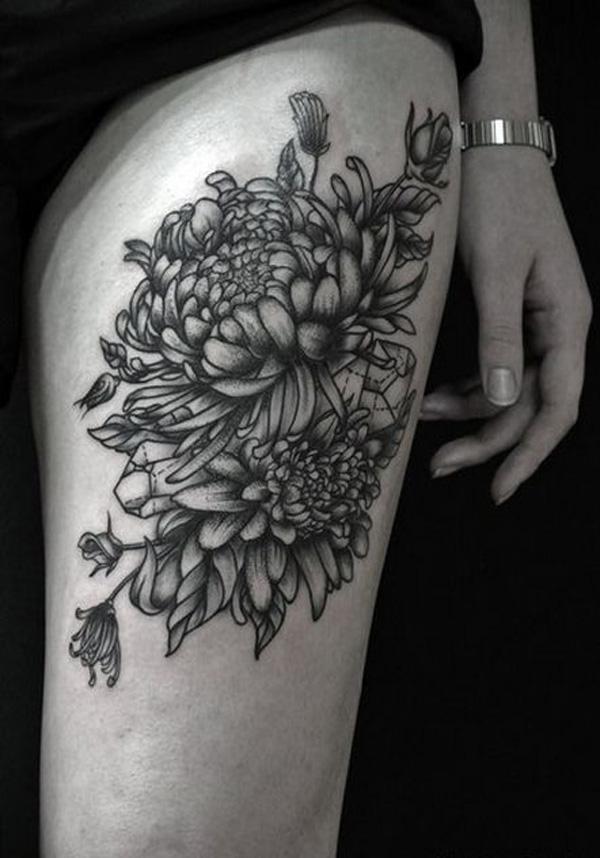 Vintage chrysanthemum
Purple and yellow chrysanthemum with green leaves on waves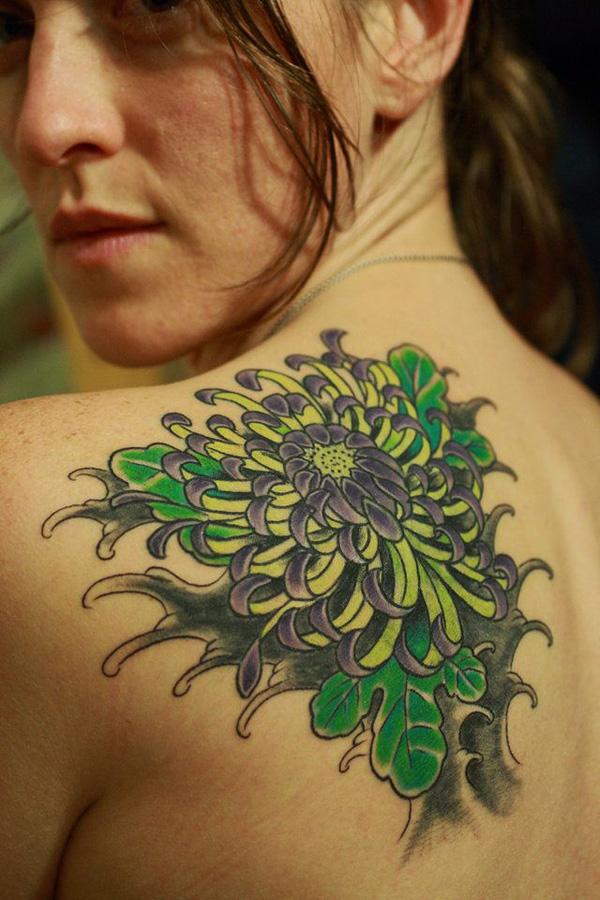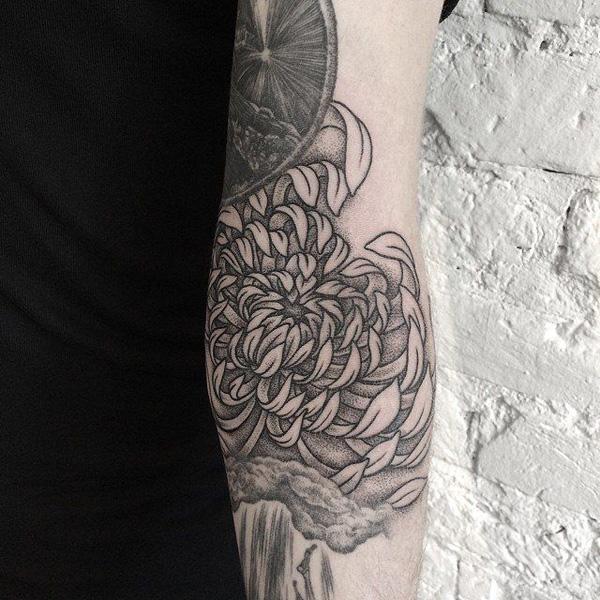 A Single chrysanthemum on side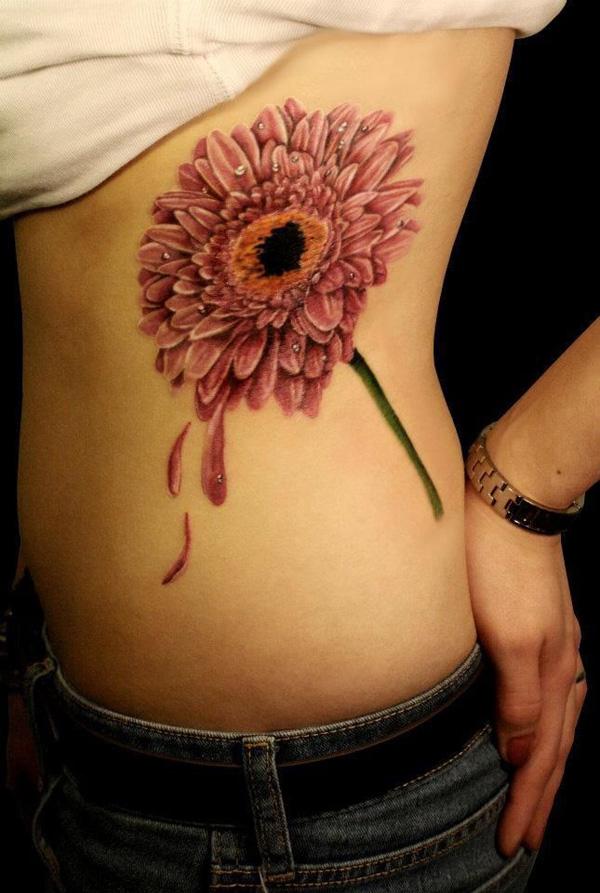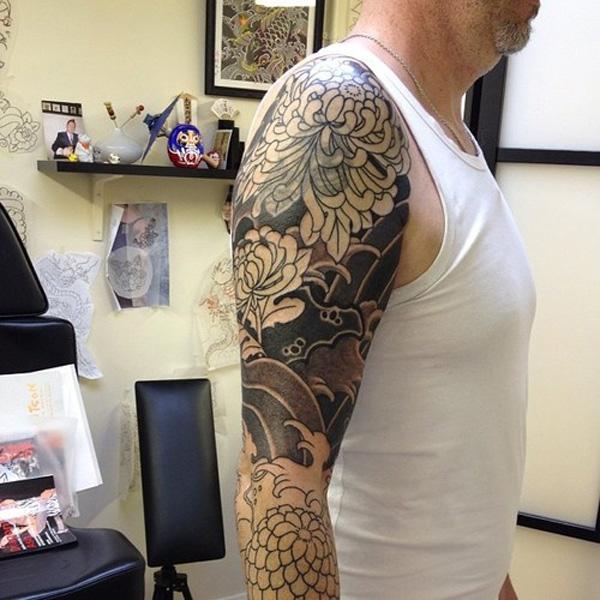 Red and white chrysanthemum with green leaves in waves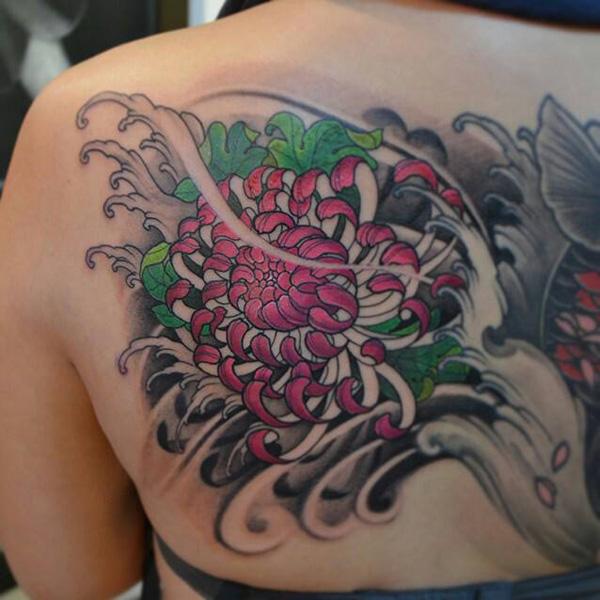 Japanese Chrysanthemum and dragon chest and sleeve tattoo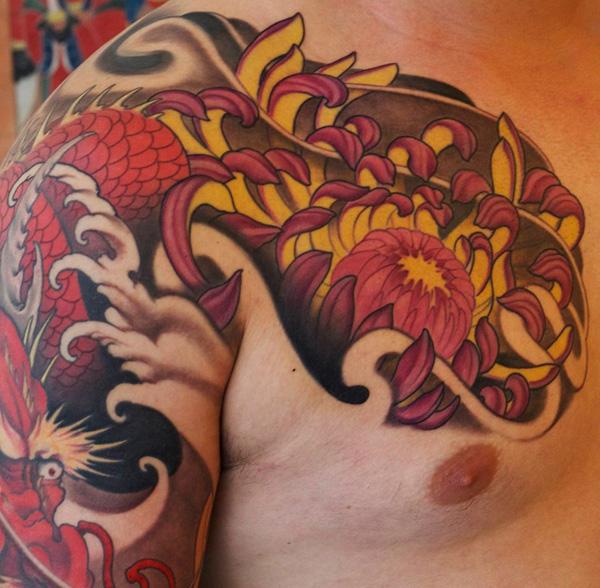 Chrysanthemum and flower wheel with OM symbol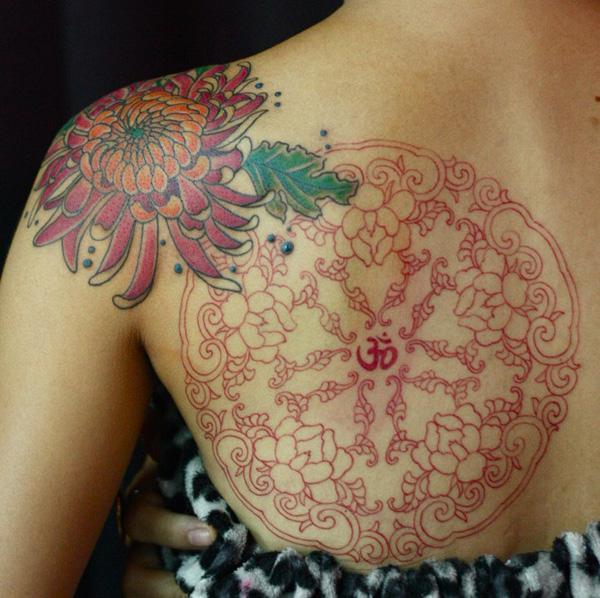 Red and white chrysanthemum thigh tattoo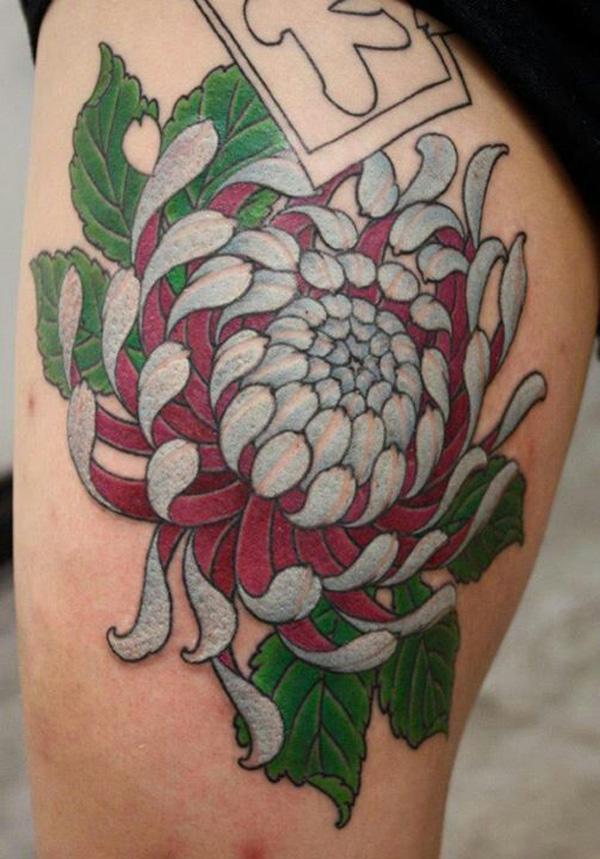 Graffiti chrysanthemum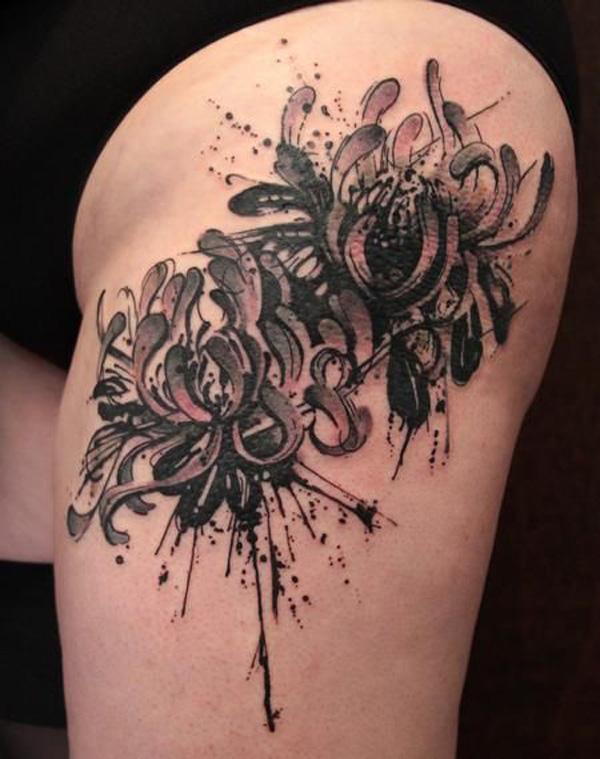 Dark chrysanthemum and rose flowers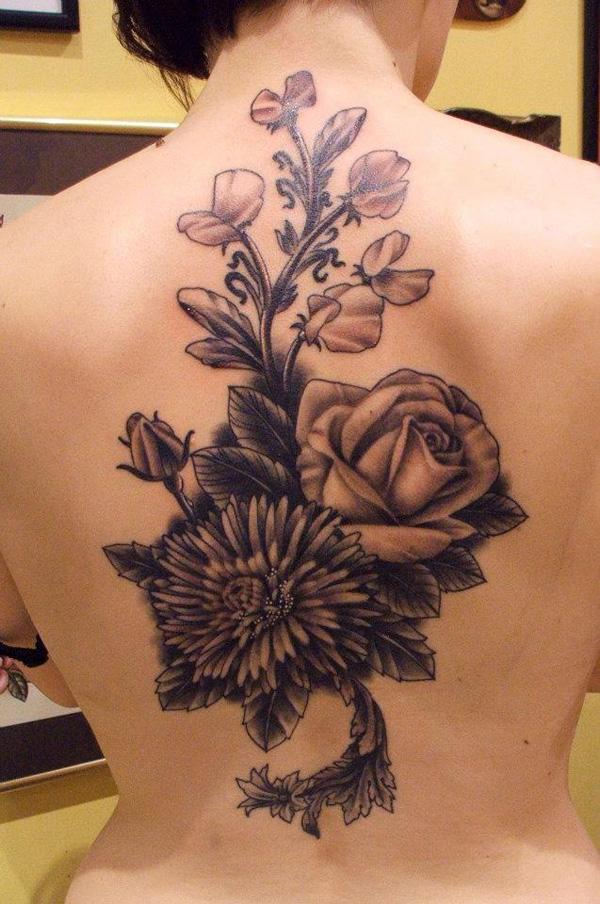 Red and green chrysanthemum flowers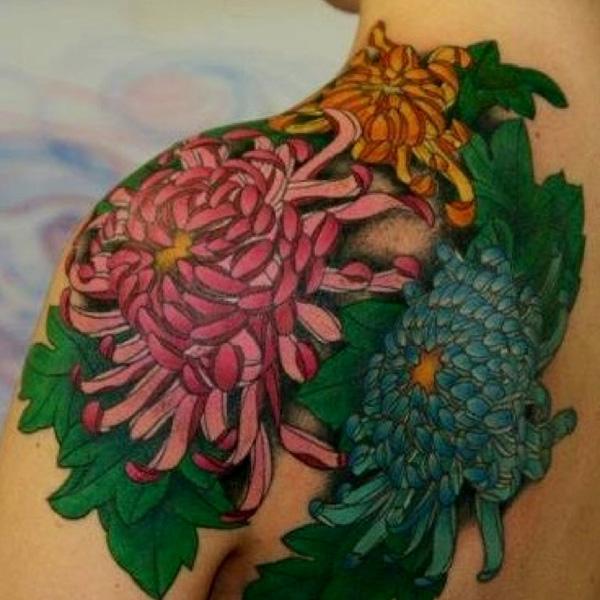 Chrysanthemum and birdcage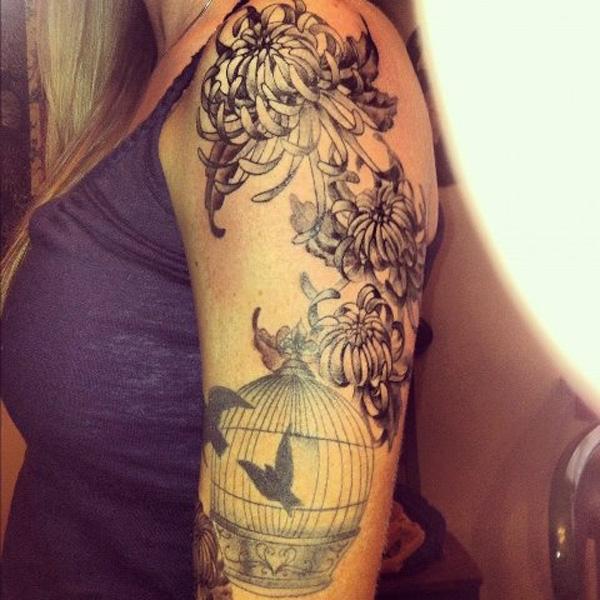 Butterfly and Chrysanthemum outlines with grapes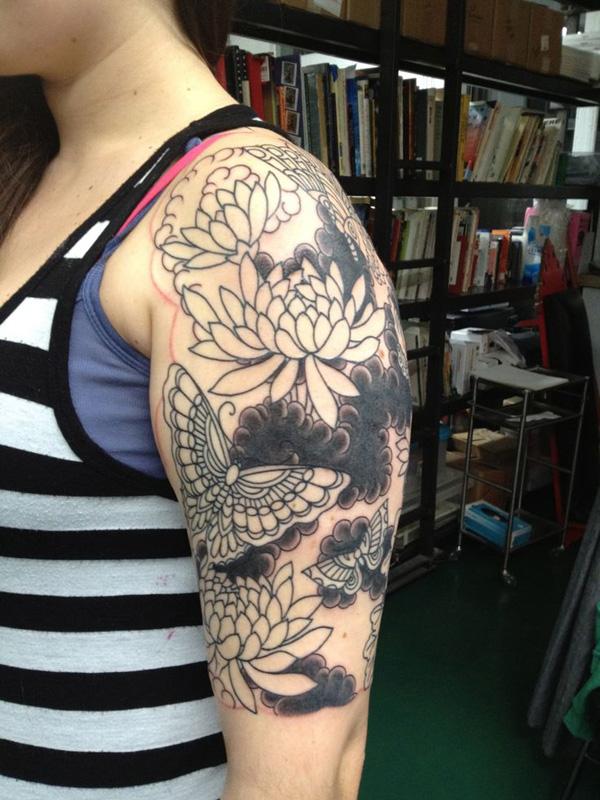 A stem of dark Chrysanthemum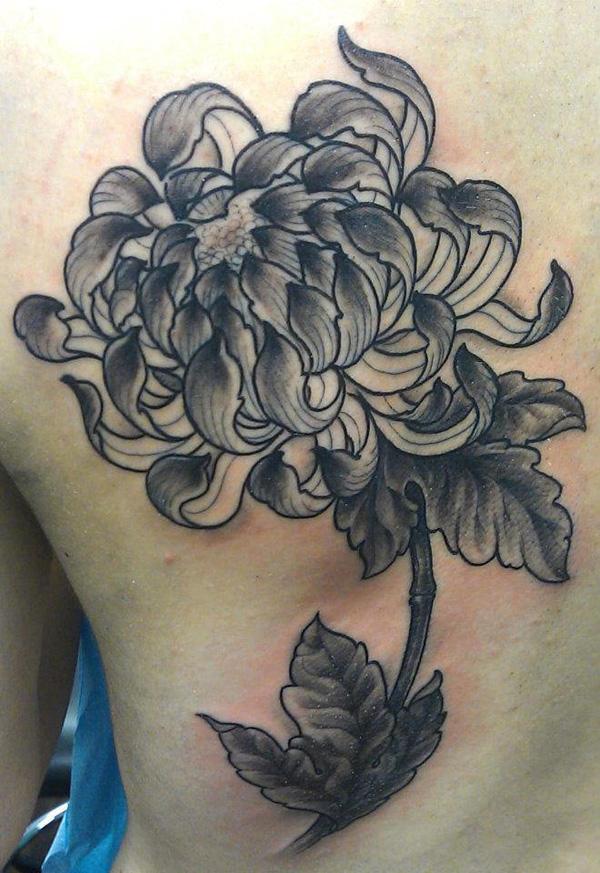 A bird perched beside a chrysanthemum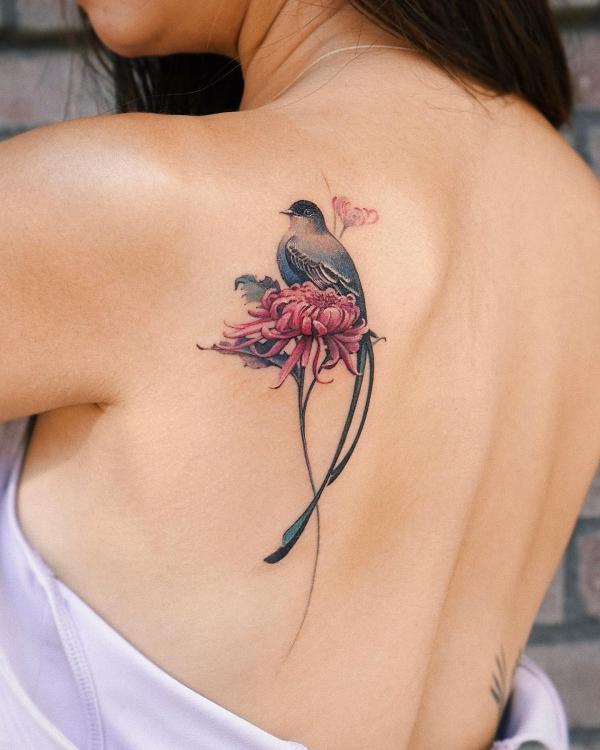 Japanese Hannya mask embraced by petals of chrysanthemum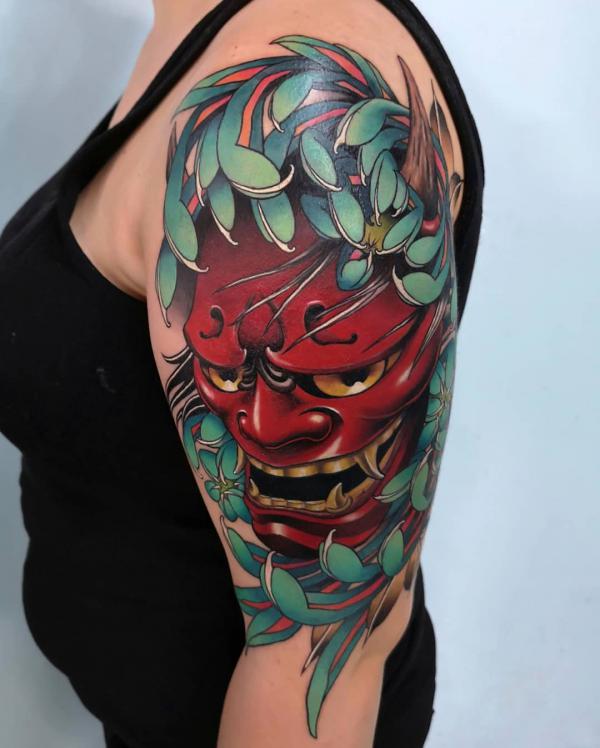 Realistic owl and chrysanthemum flower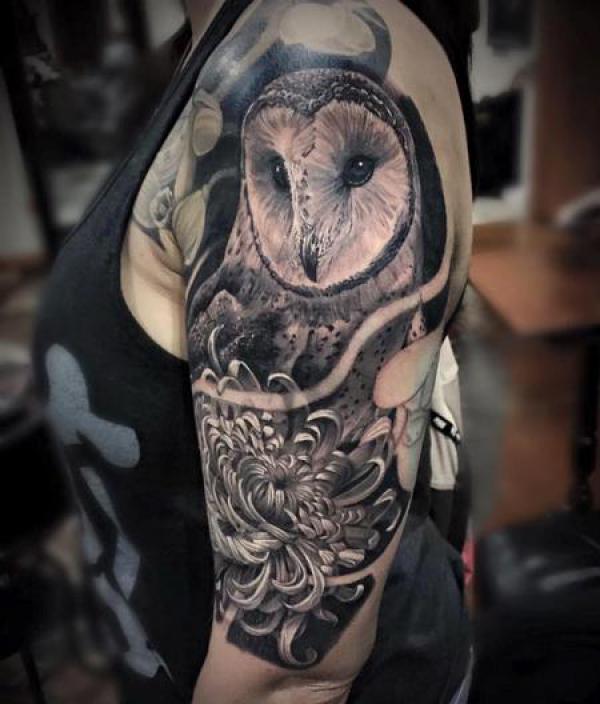 Two halves of a skull immersed in a chrysanthemum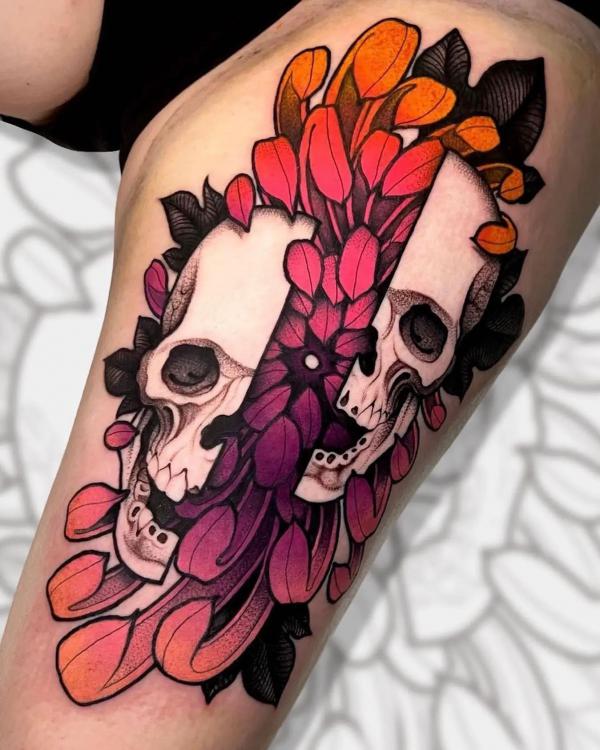 A purple chrysanthemum and the lily of the valley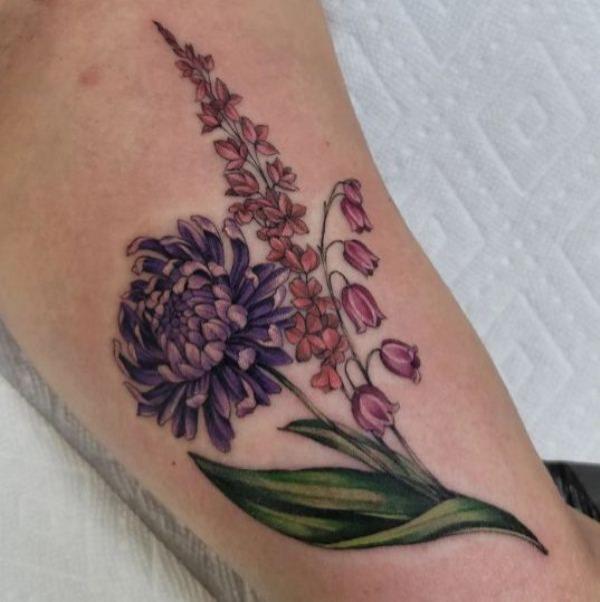 Blue butterfly and yellow chrysanthemum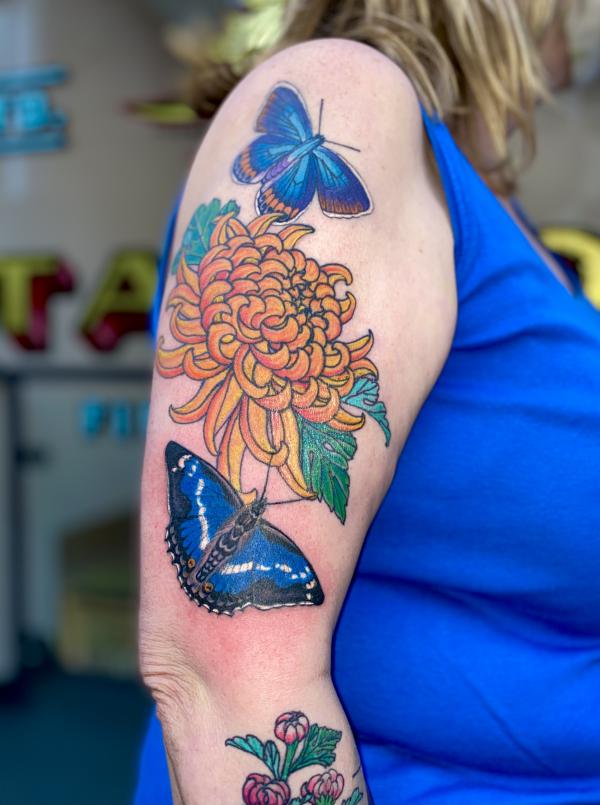 A white crane standing at s stem of chrysanthemum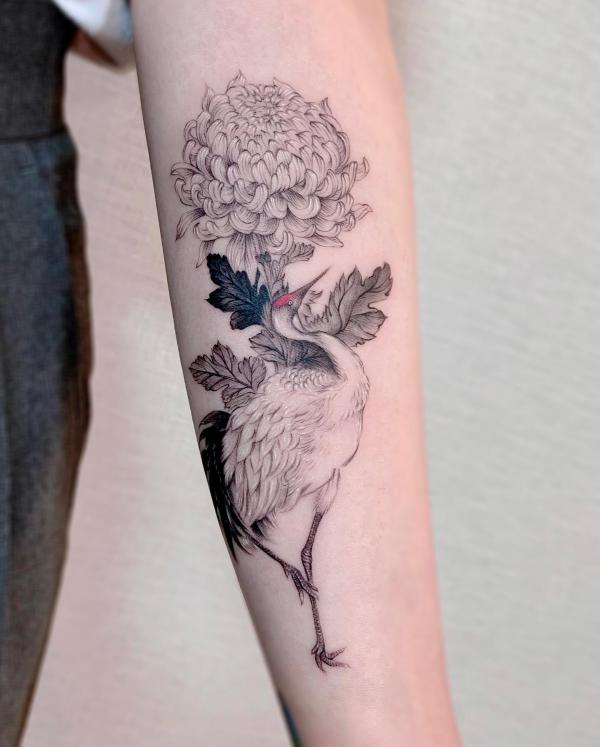 Ankh symbol made of chrysanthemum lily and vines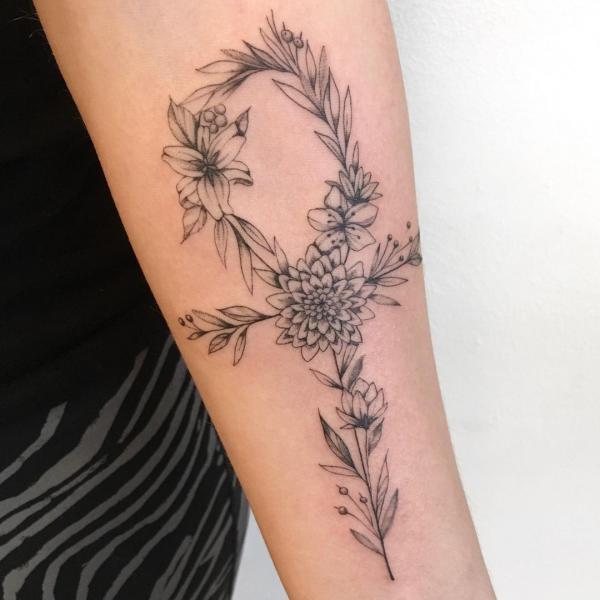 Blue and red chrysanthemums in watercolor style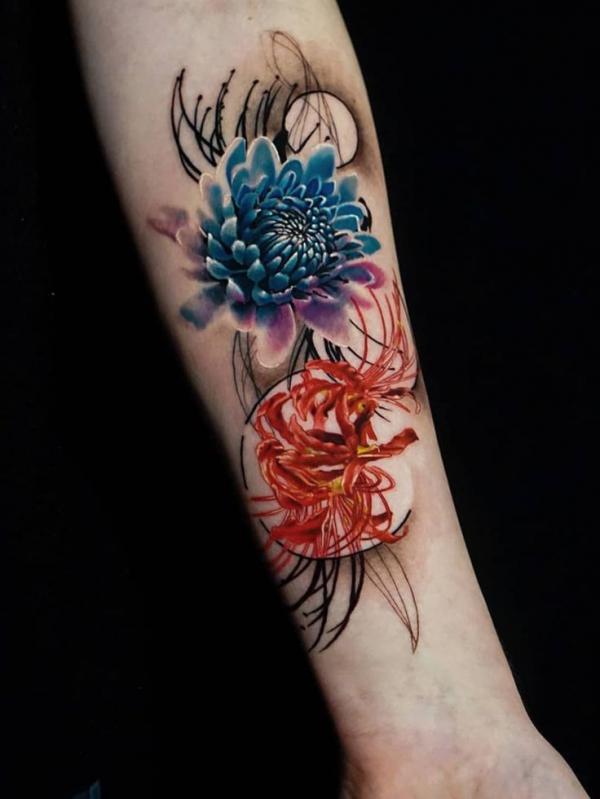 Blue chrysanthemum and teapot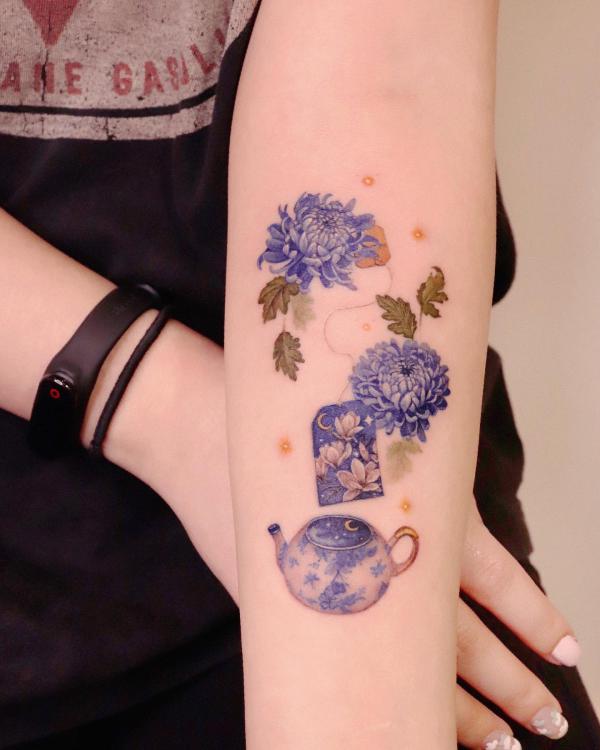 Chrysanthemum under a triangle filter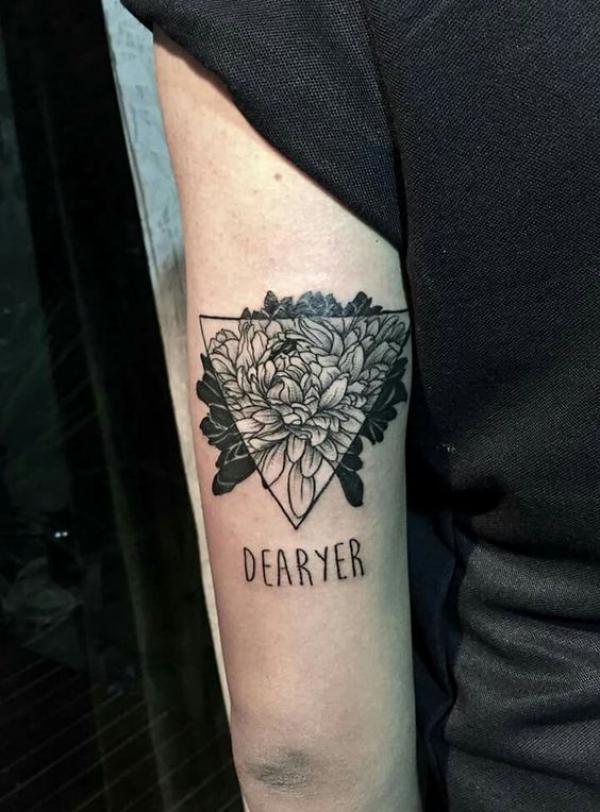 Crescent moon and Chrysanthemum surrounded by trees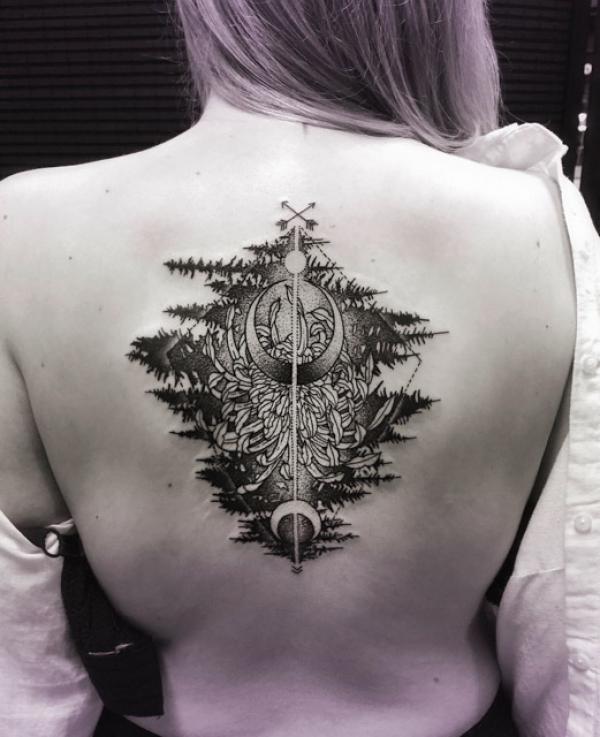 Cute chrysanthemum tassel and sparrow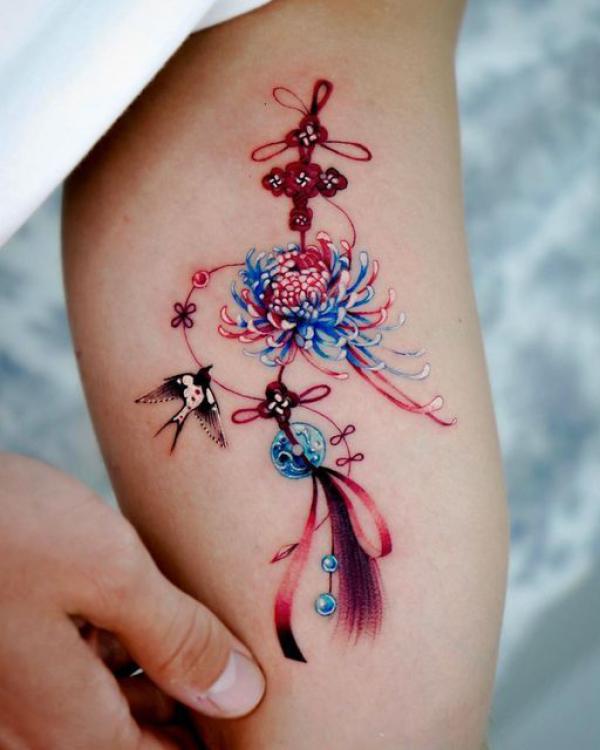 Hannya and Kiku full sleeve tattoo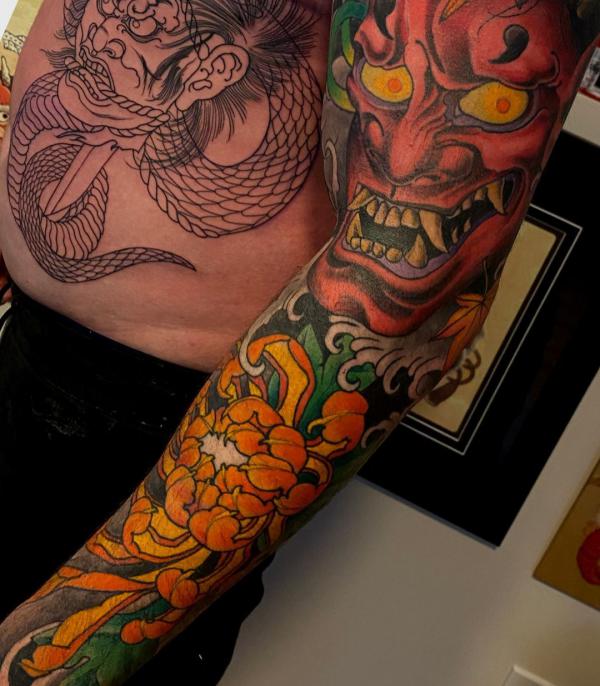 Japanese crane and chrysanthemum under the sun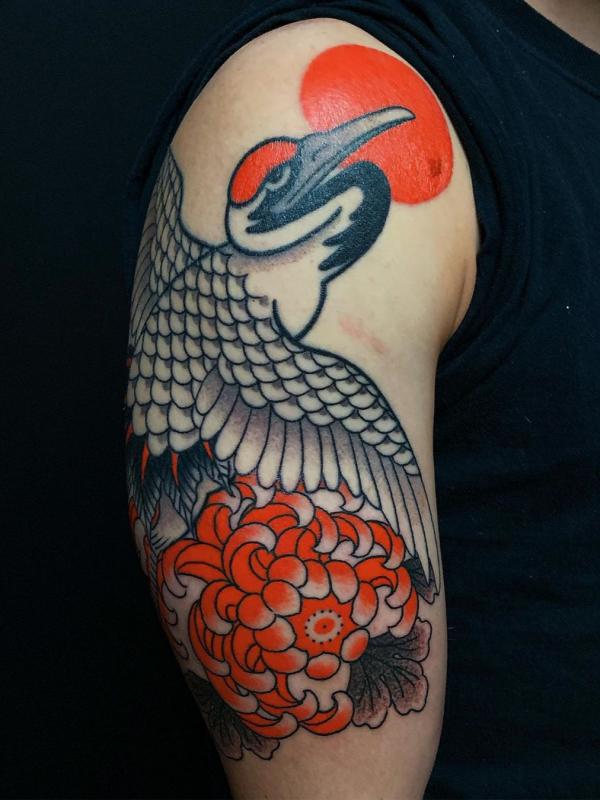 Geometric chrysanthemum with origami bird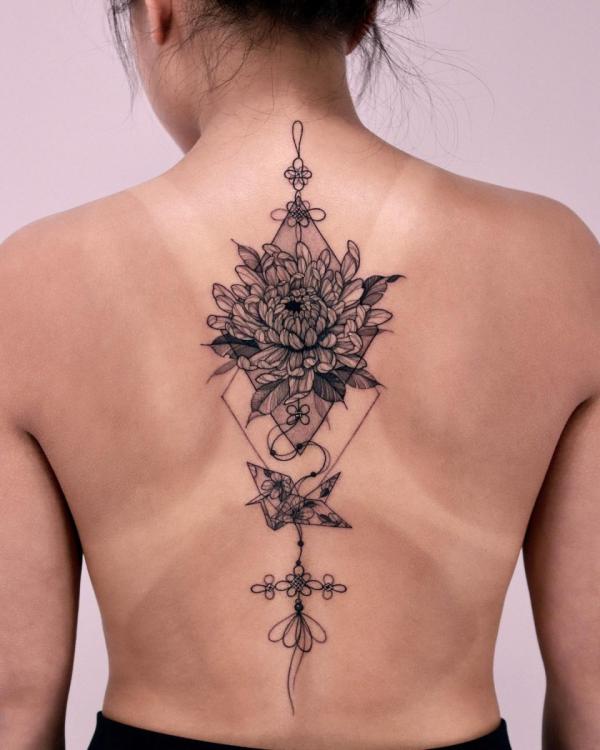 Chrysanthemum and Hindu Deities