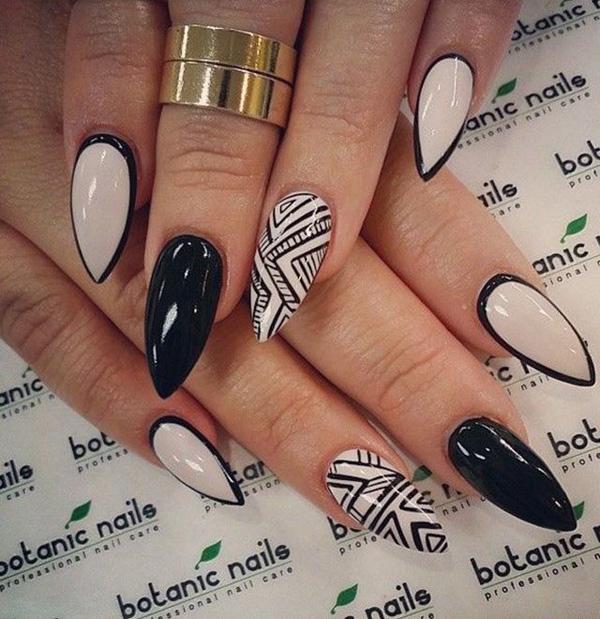 Do you want to express yourself in a fun and creative way? If so, black and white nail art is exactly what you need. Black and white are two colors that can be used in almost any kind of design. With these stylish ideas for nail art, it's easy to let your creativity flow.
Different ways to use black and white on your nails
Black and white is a classic combination for nail art that will never go out of style. There are many creative ways to use these two colors in your manicure, whether you want something subtle or bold. Here are some unique ways to style your nails with black and white, from French tips with a twist to abstract art designs.
Negative Space Manicure
If you want a simple but stylish look, try a negative space manicure with both black and white polishes. Start by painting the base coat in either color. Then, use striping tape or nail art pens to make shapes like triangles or squares on top. Finally, seal the design with clear polish. You can make this look as simple or complicated as you want.
Abstract Art Design
If you want to try something new, why not try an abstract art design? Make random patterns with both colors, like stripes, dots, and swirls. This will give each nail its own personality while keeping the nails as a whole looking good from a distance. If you want, you can also add small details like tiny rhinestones around your cuticles to finish off the look. This will add just enough sparkle without overpowering the other things that are going on here.
Half-Moon Manicures
Half-moon manicures with black and white colors are great for people who like classic looks but still want something special on their fingertips. Start by painting one side of each nail. The "half-moon" shape usually starts where the cuticle meets the fingernail bed. Then, once everything is dry, finish this classic look by putting a topcoat over the whole nail. Instant glamour, thanks again to our favorite pair, black and white.
Ombre Tips
Ombres look great when they're done right, so why not try one with only these two colors? Start with the lightest color closest to the cuticle line. Gradually get darker as you move toward the tip, until you reach the darkest color at the very end. We now have another stylish and easy way to express our creativity through fashion even more than before.
Overall, mixing black and white may seem scary, but if you do it right, you'll end up with stunningly chic outfits that will turn heads wherever you go, whether it's a night club, a date, a dinner party, or something else.If you're still not sure where to go to be in style, here are 60 Inspiring Examples of Black and White Nail Art for You to Enjoy! From classic designs to creative and unique looks, these designs will help you unlock your creativity and make a statement with your nails.
Unlock Your Creativity Nail Art Ideas
To help you get more creative! We've gathered some of the best black and white nail art ideas to help you get started. Let this versatile color scheme inspire you as you create a stunning manicure with unexpected details that make all the difference.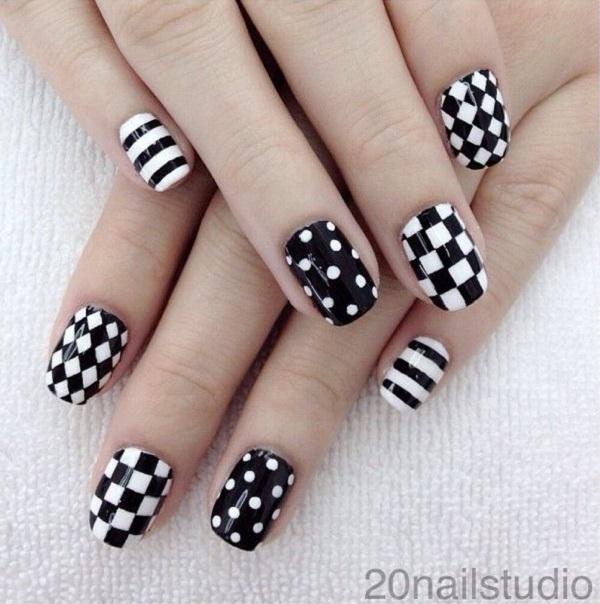 Nail art with a variety of black and white designs
Black and white design is one of the most versatile because it can be used to evoke so many different eras and styles. You can personalize the appearance of your nails by painting on patterns like polka dots, tartan plaids, or bold lines. Incorporating it into your outfit is a simple way to instantly elevate it to the next level. Nail art in classic black and white is a wonderful way to show off your individuality.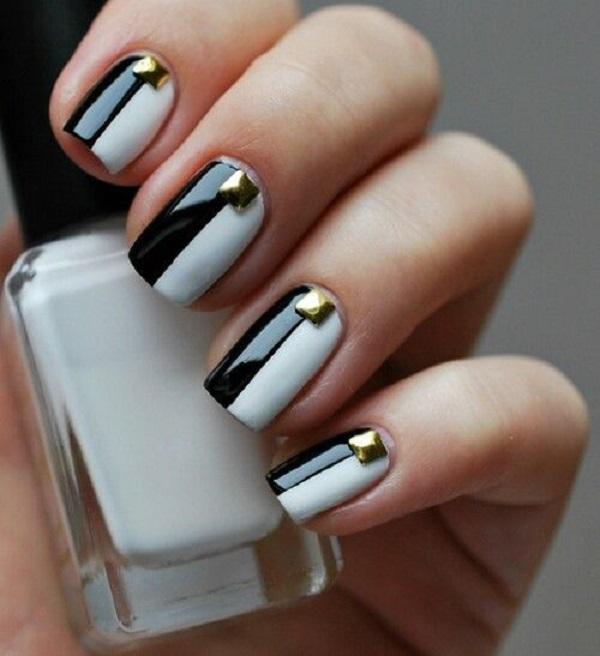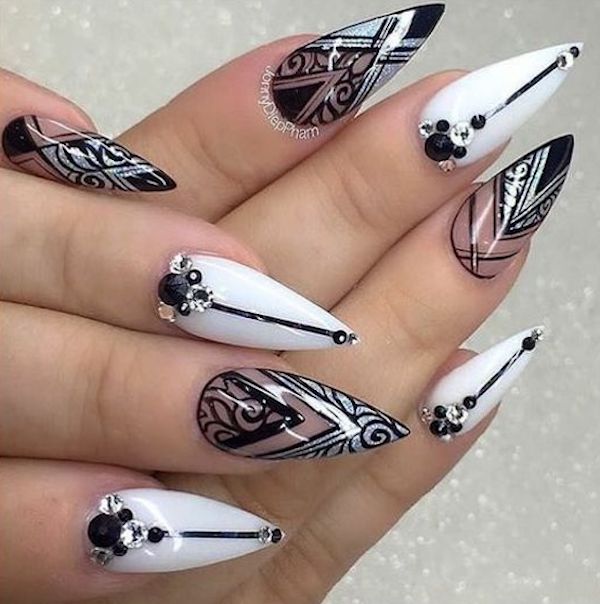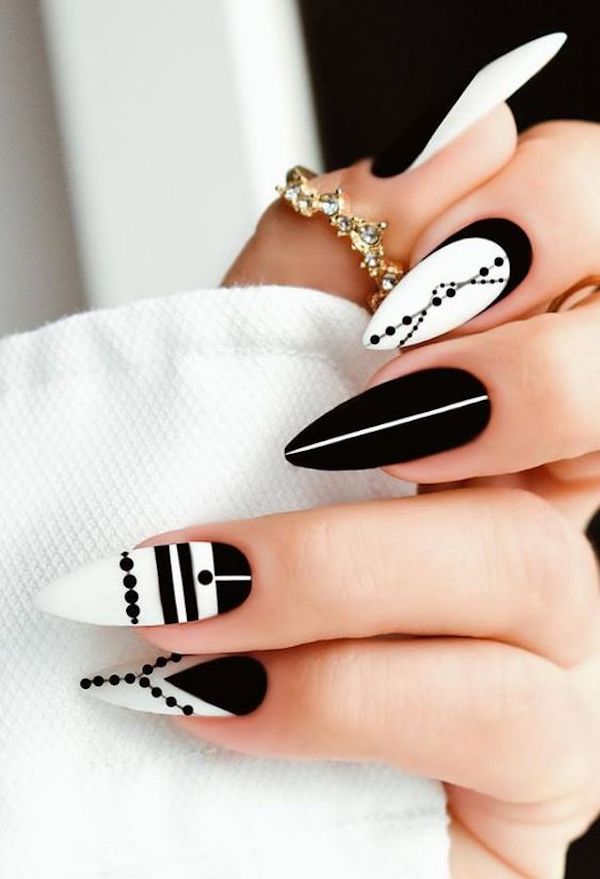 Black and white french snail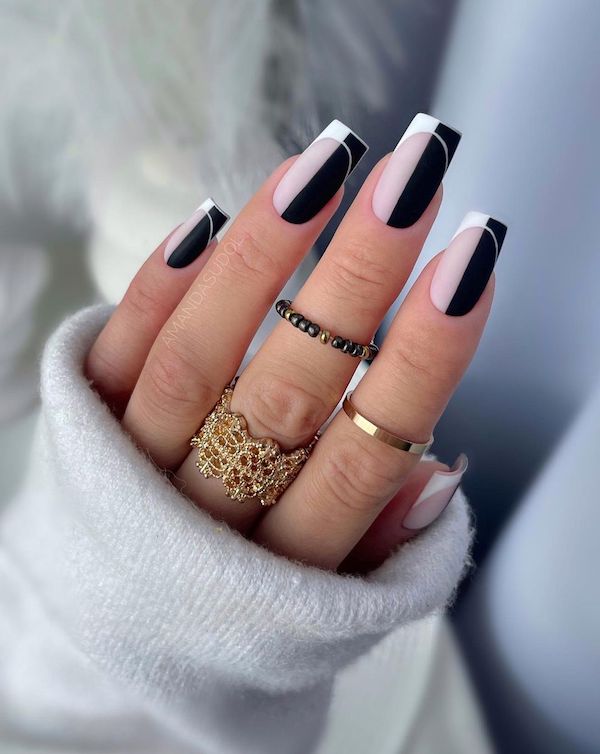 Adidas three stripes nail art design
This nail art design with three stripes is based on a well-known brand and is great for anyone who wants to make a bold statement with their nails. The classic combination of black and white colors makes a striking contrast that will get everyone's attention. This look can be dressed up or down, making it perfect for any event. This nail art design is sure to become one of your favorites because it looks simple but stylish at the same time.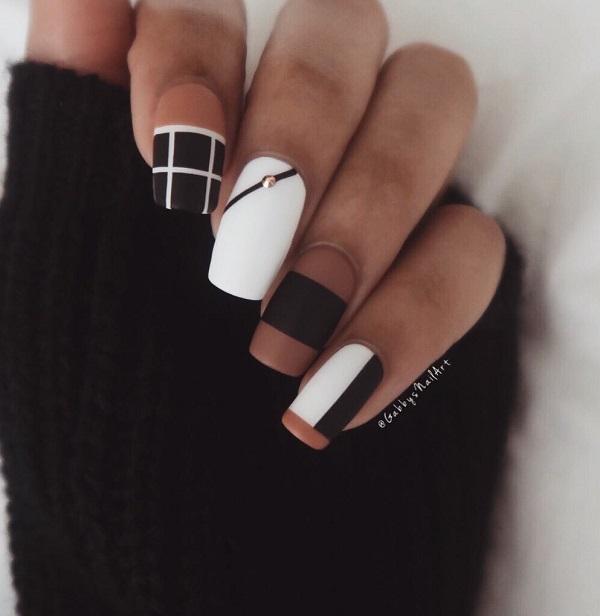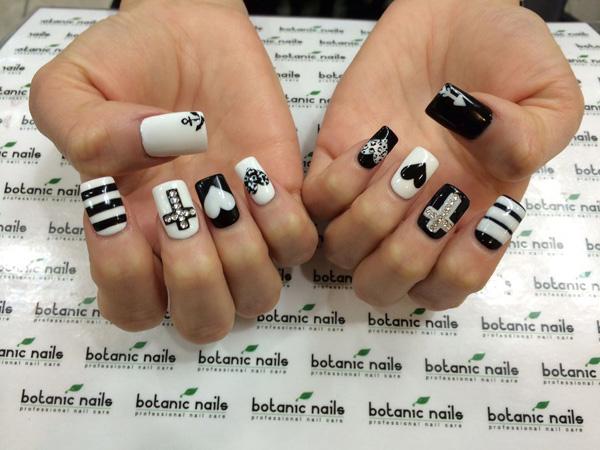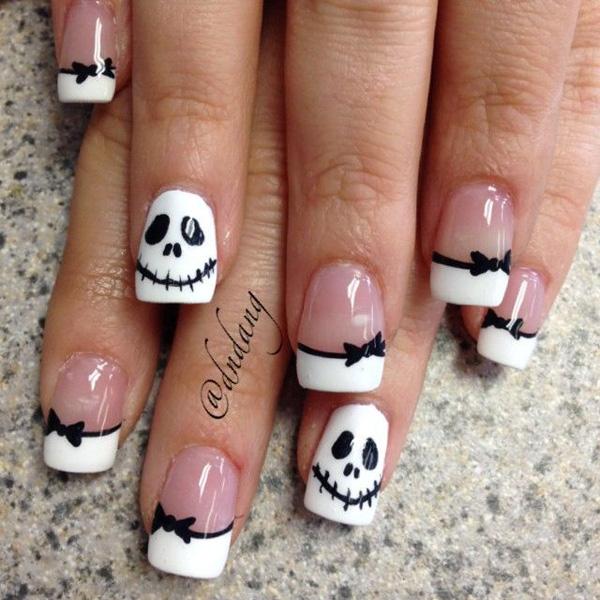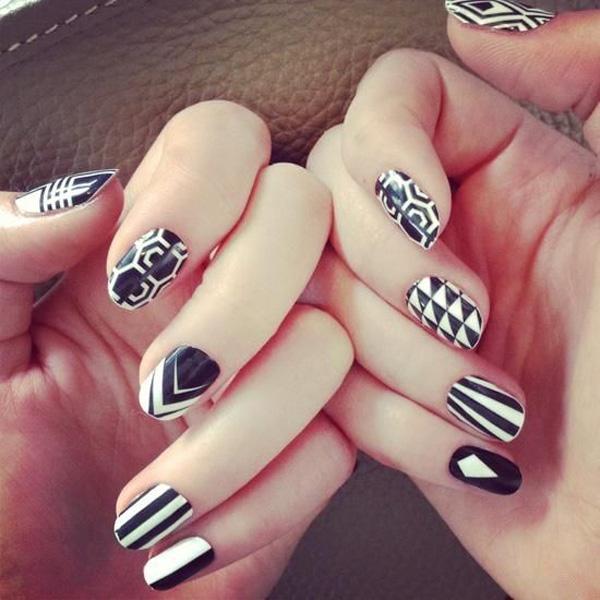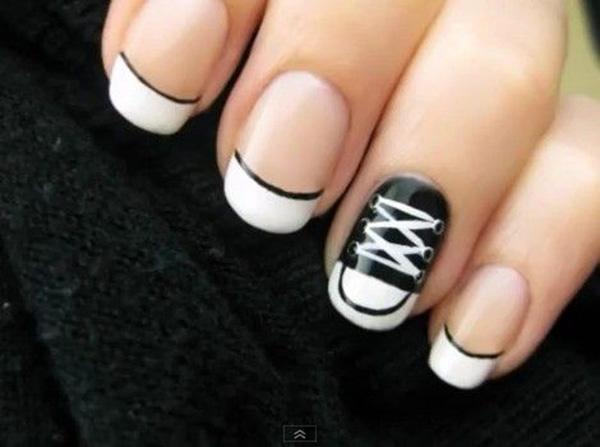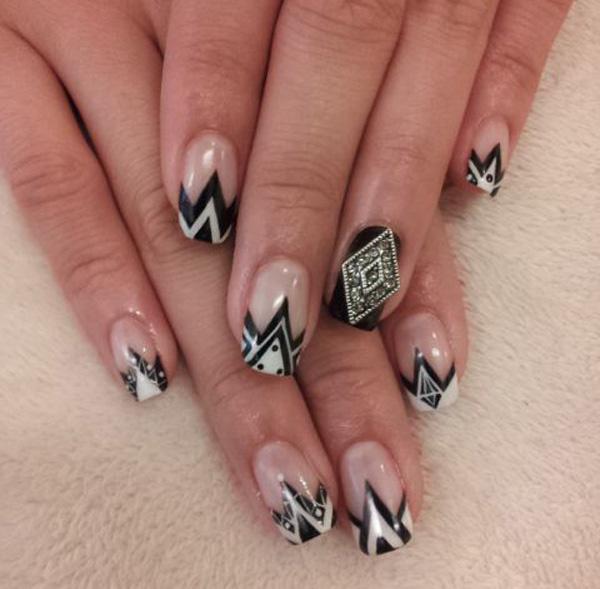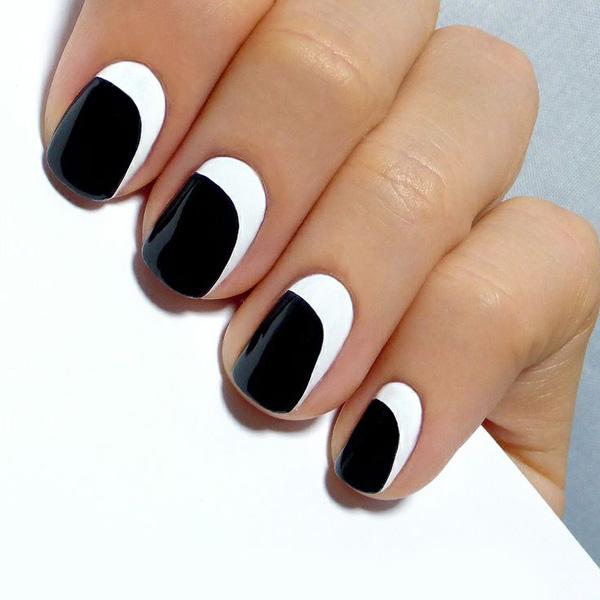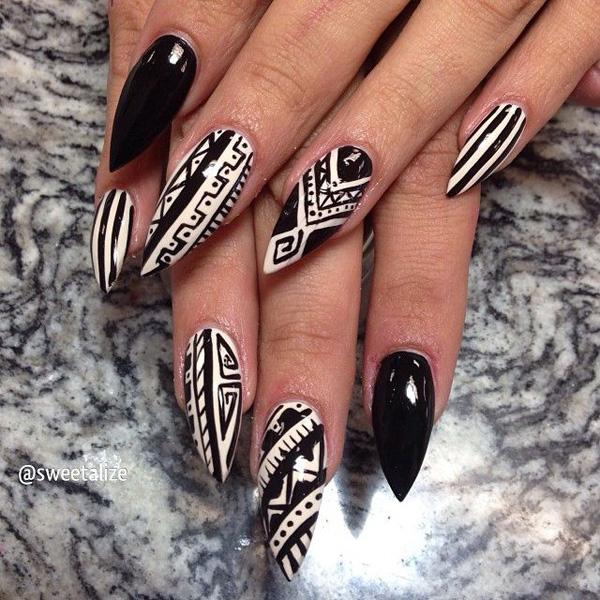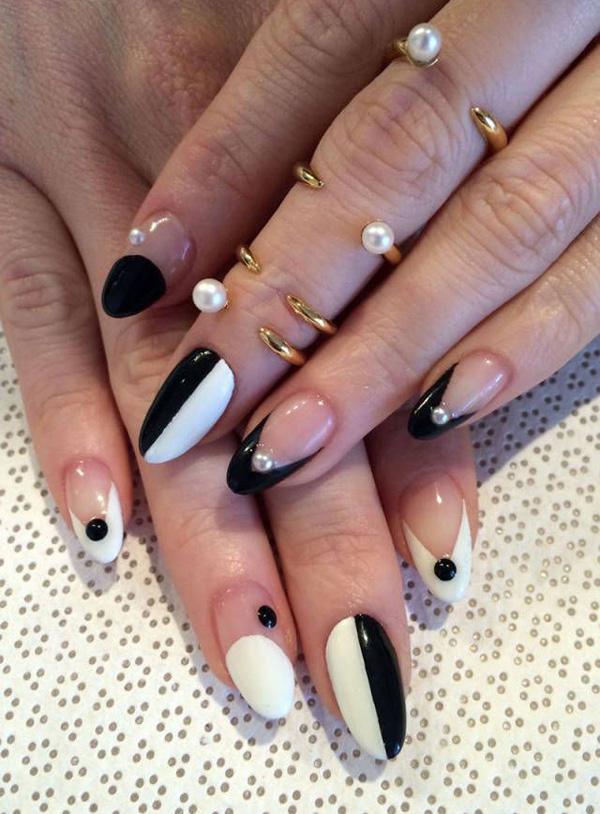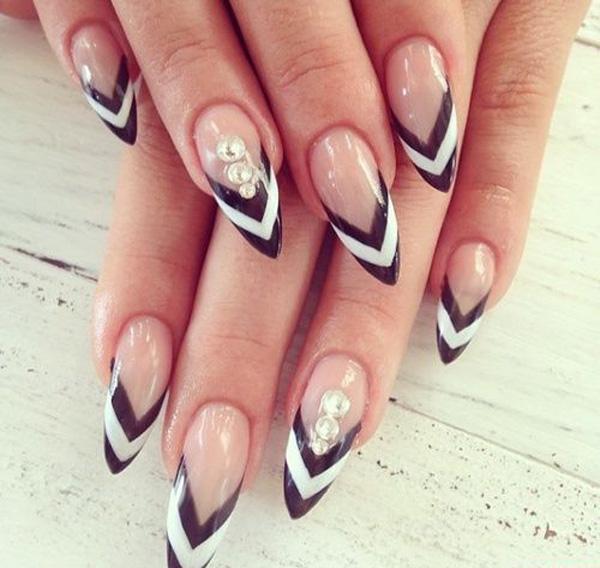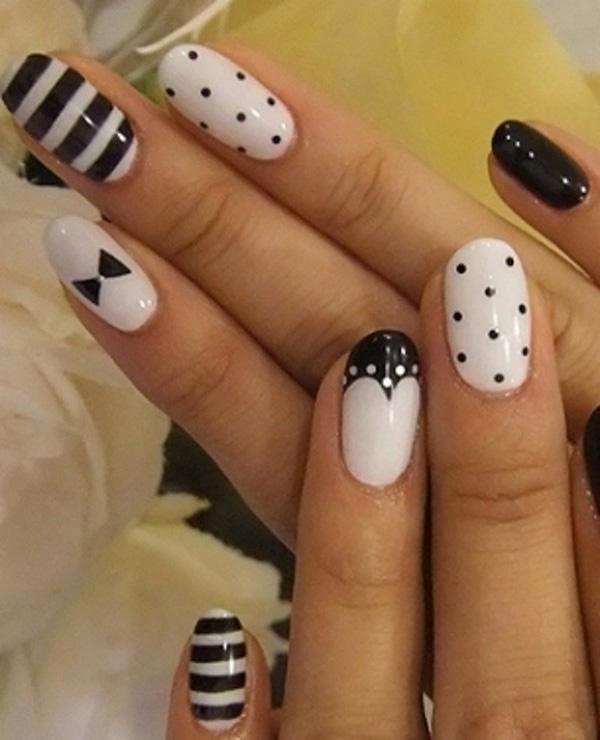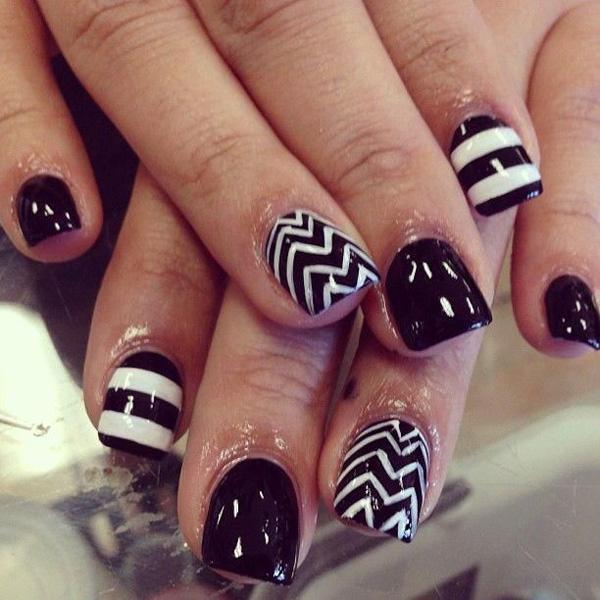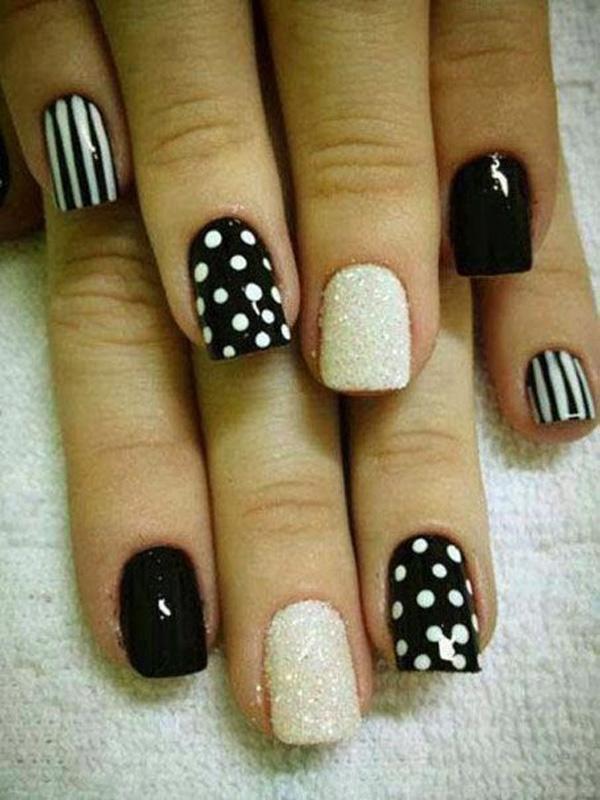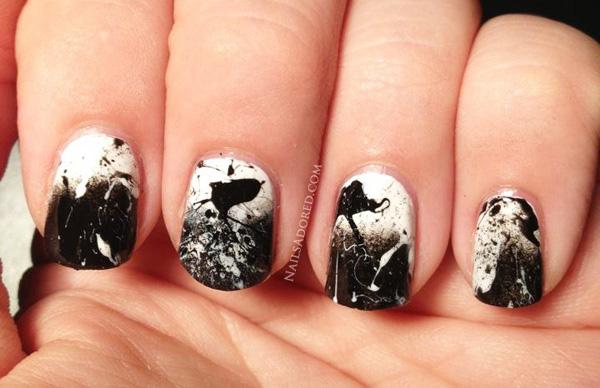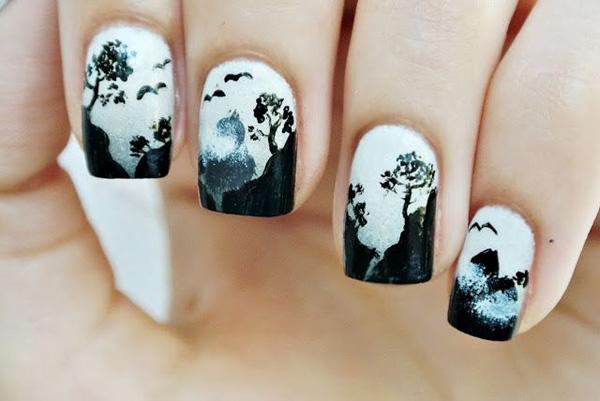 Silhouette like black and white landscape nail designs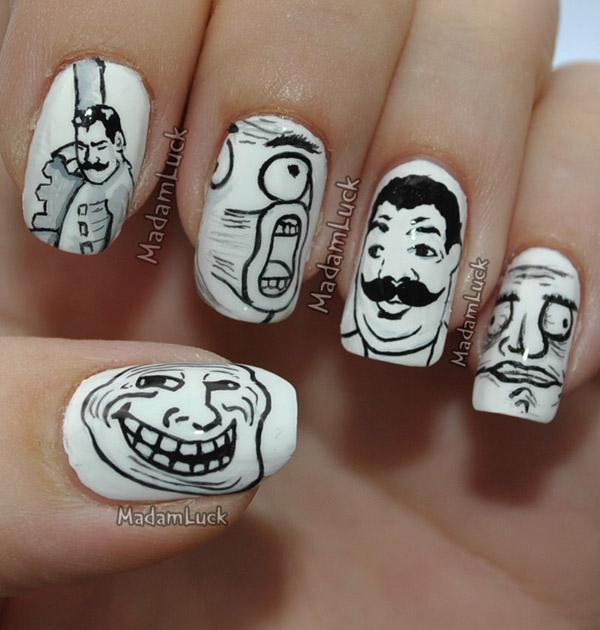 Black and white cartoon caricatures on the nails.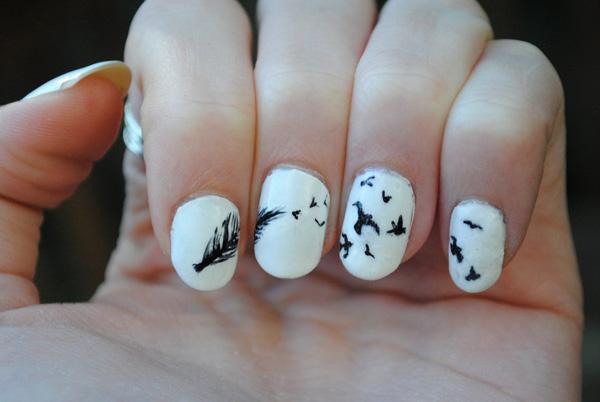 Feather and flying birds on black and white nails, a call for legendary journey.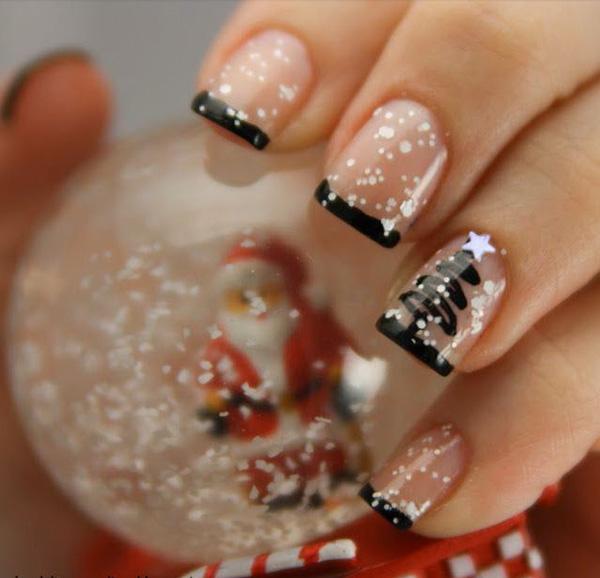 Black point and white dots on transparent nails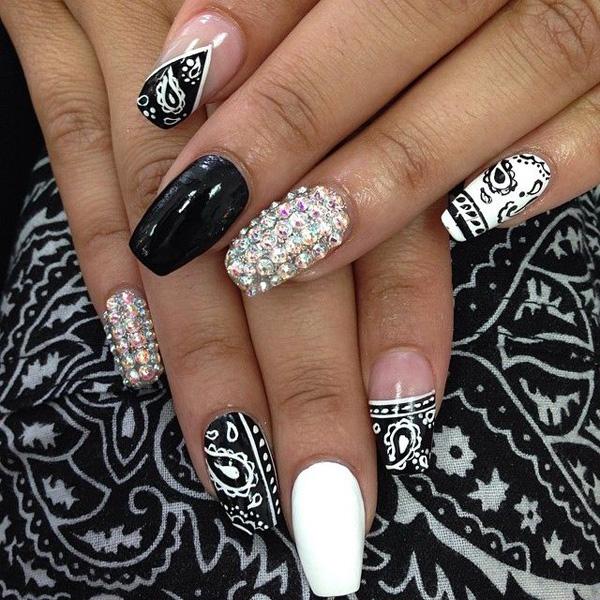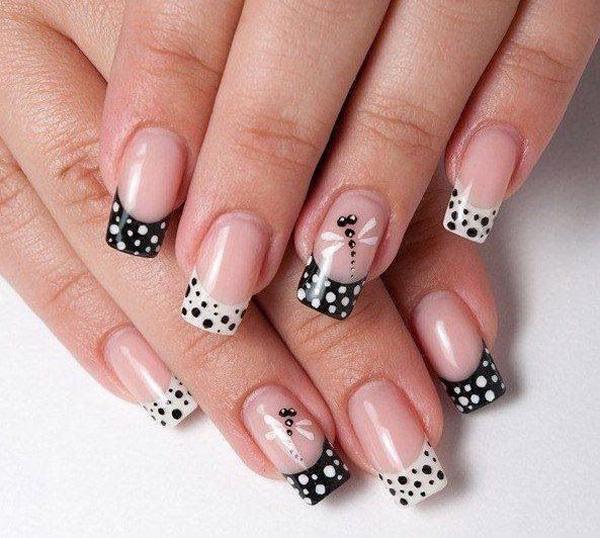 French nails with black and white polka dots and dragonfly.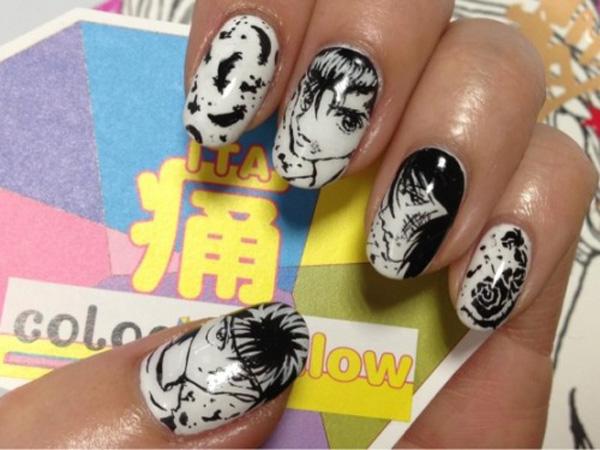 Black and white anime portraits nail design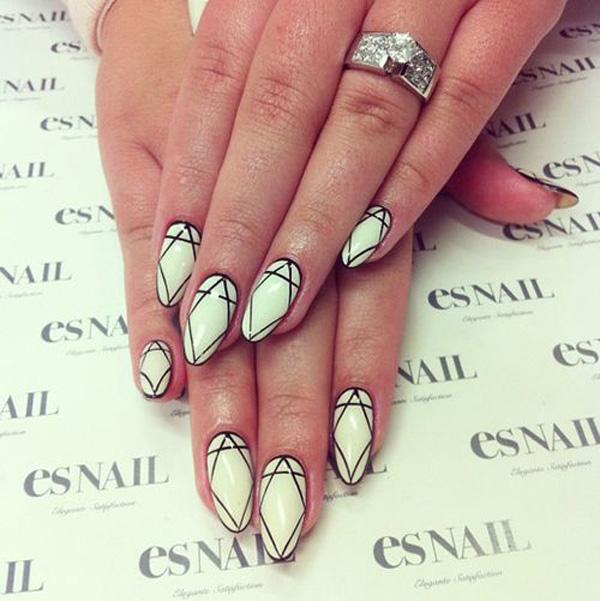 White nails with elegant geometric shapes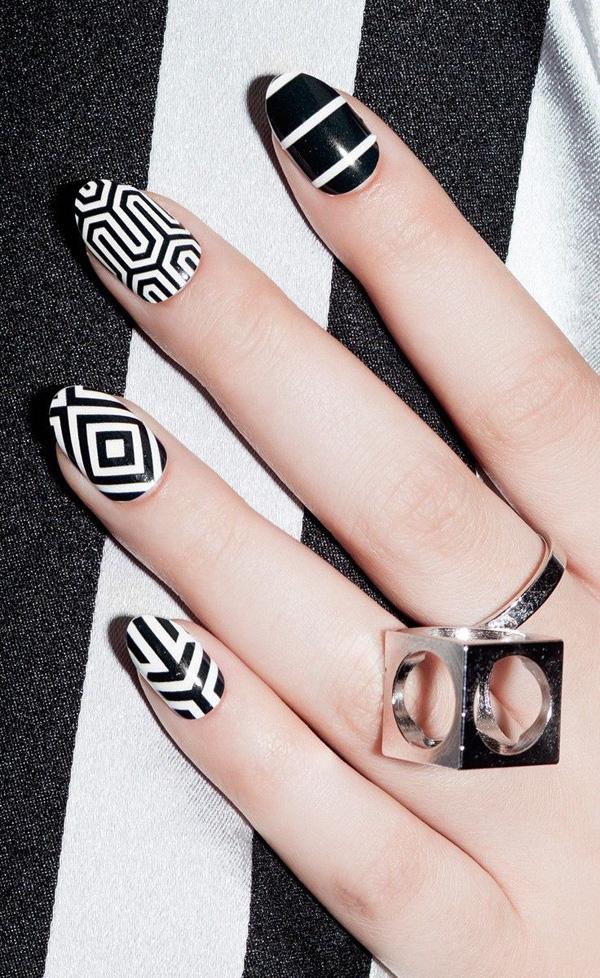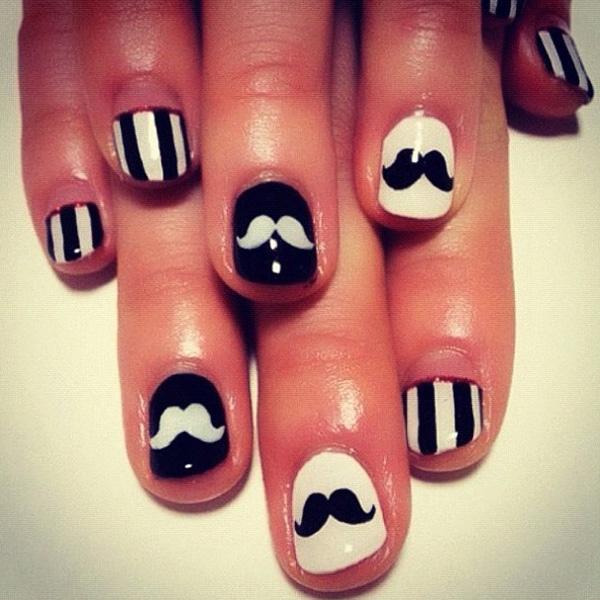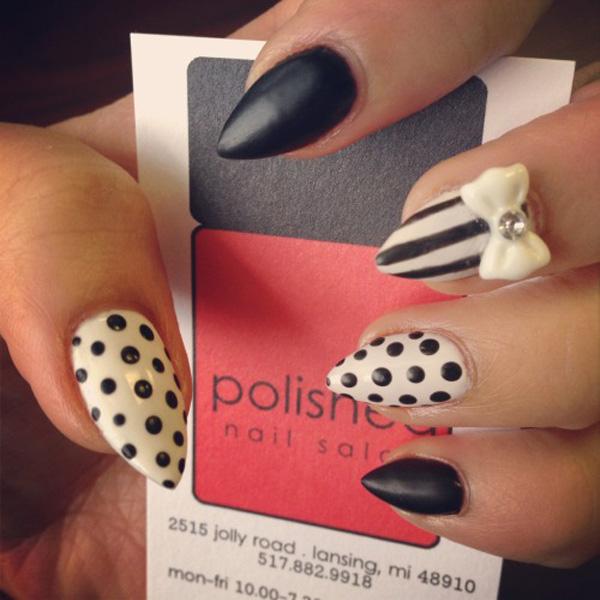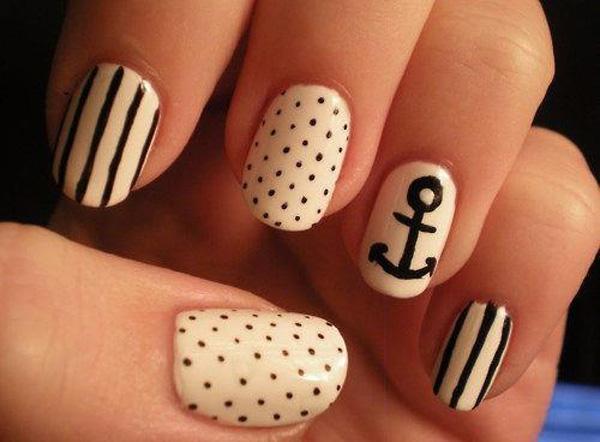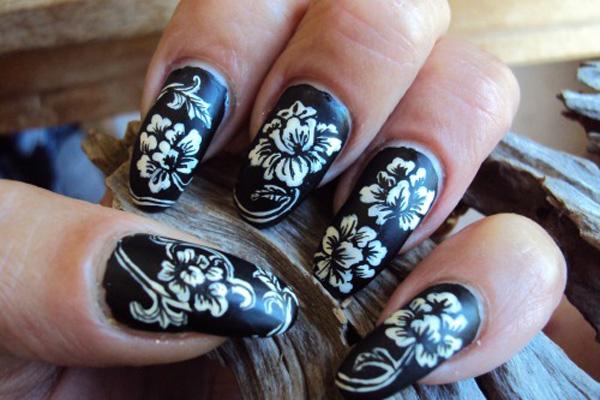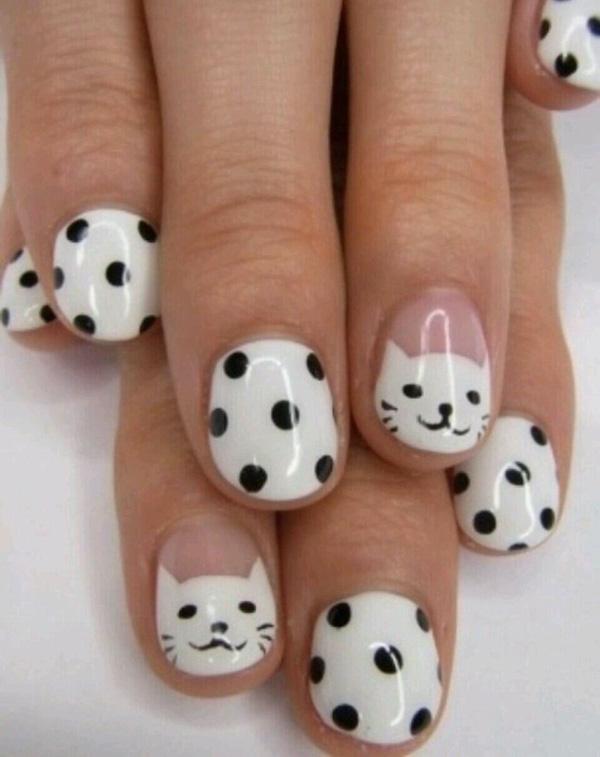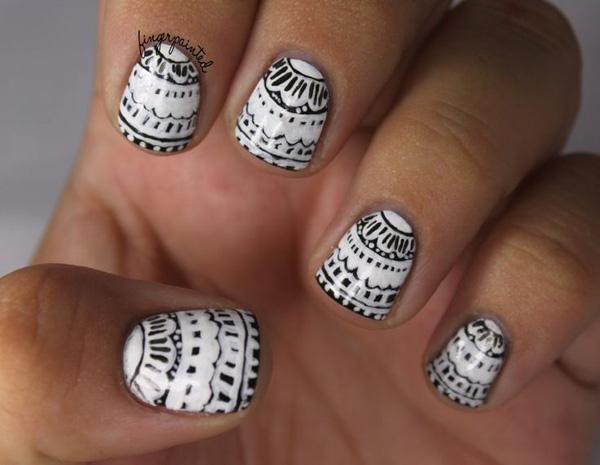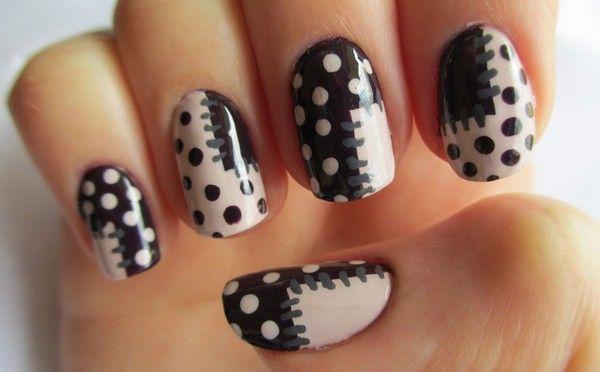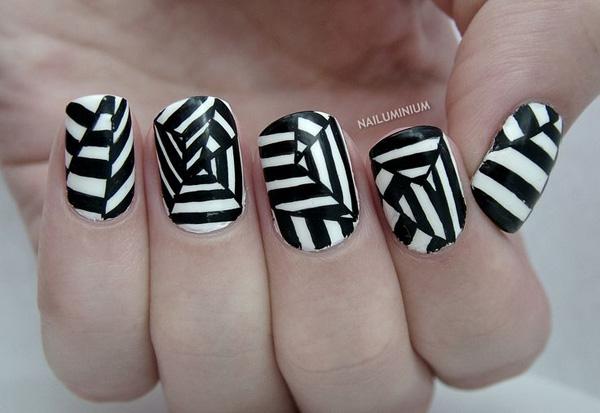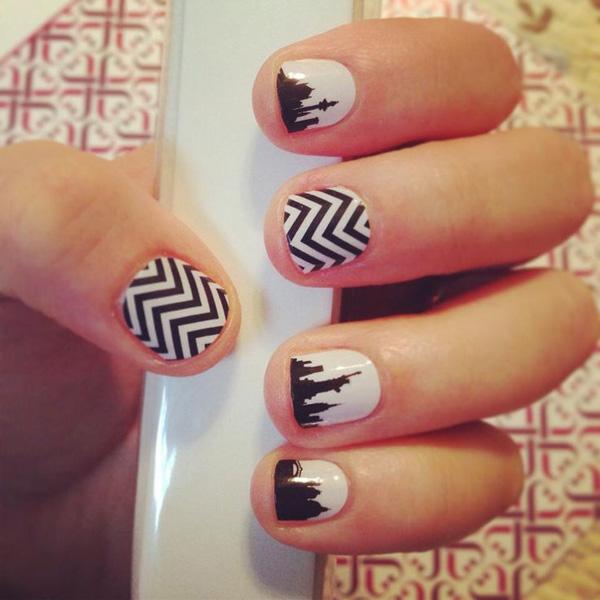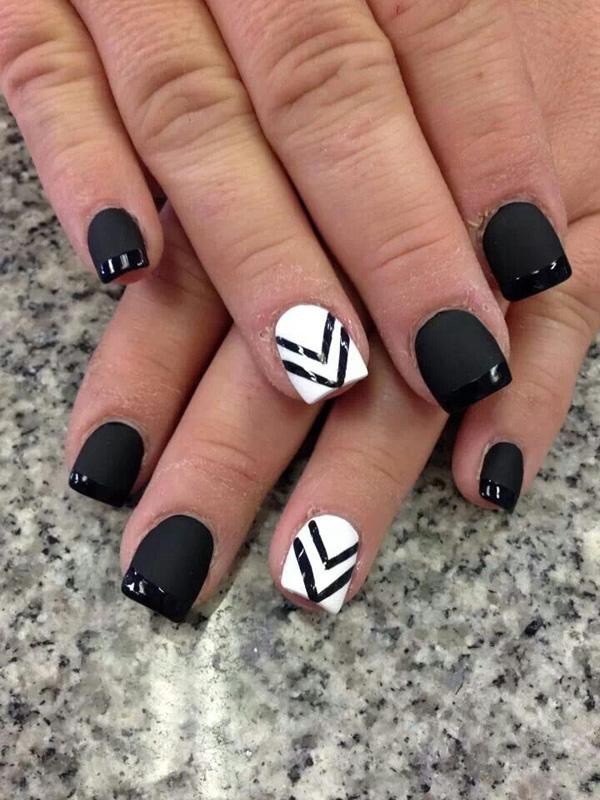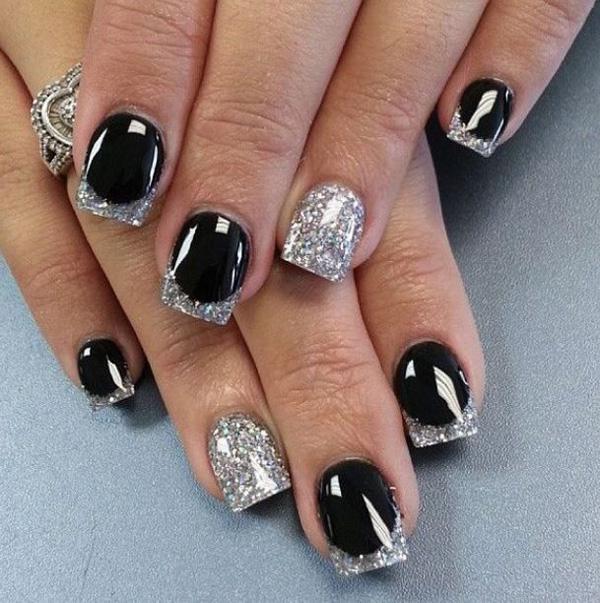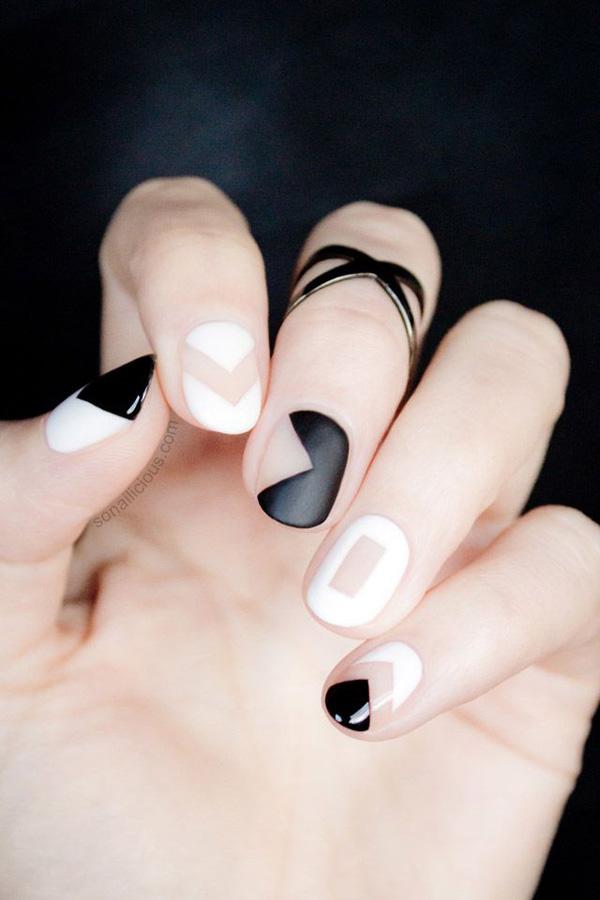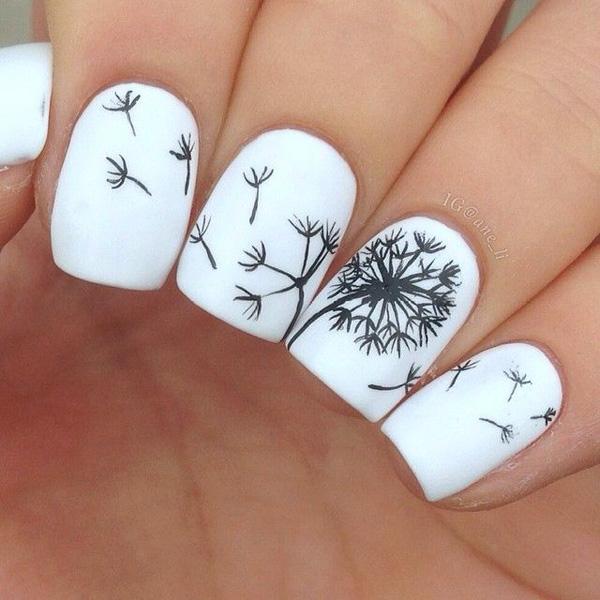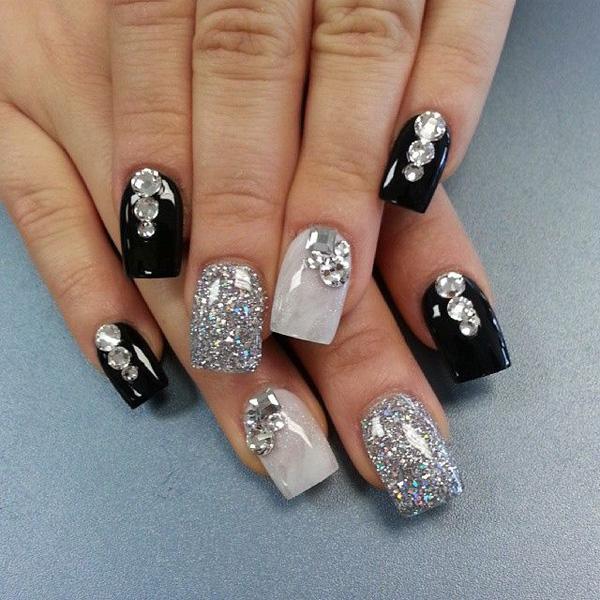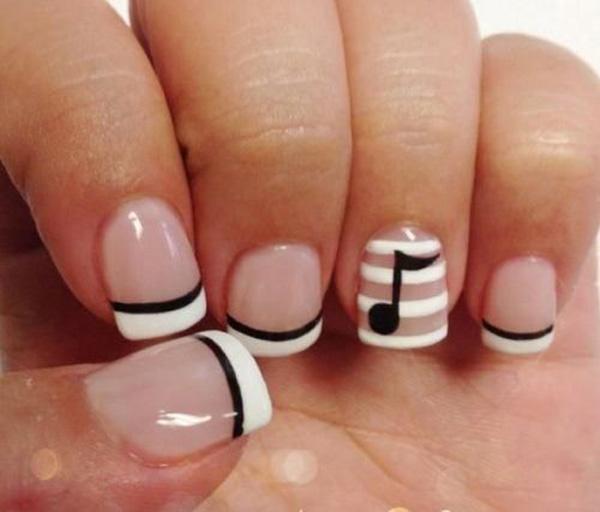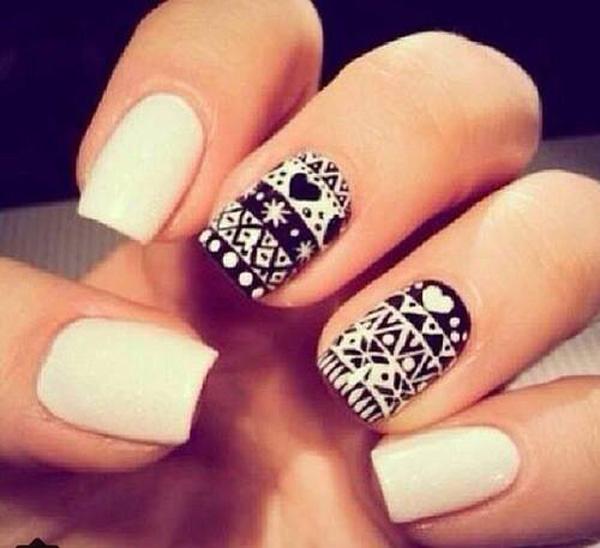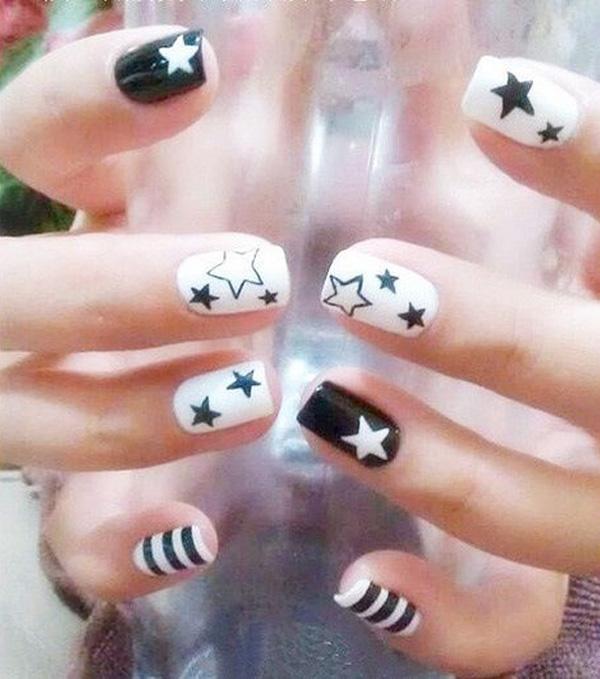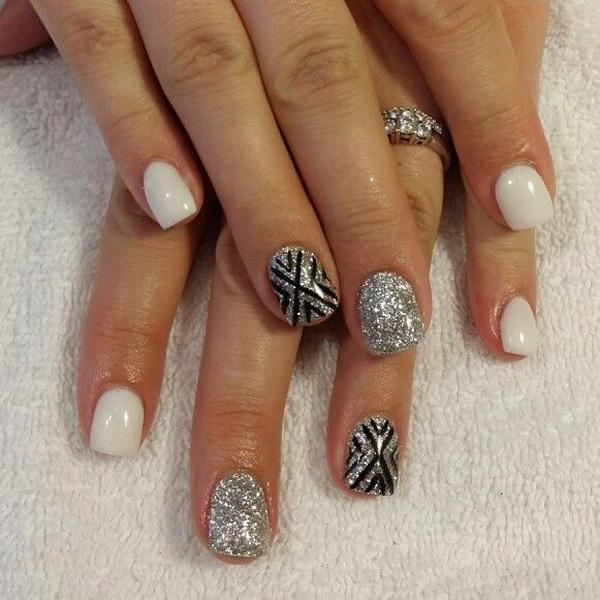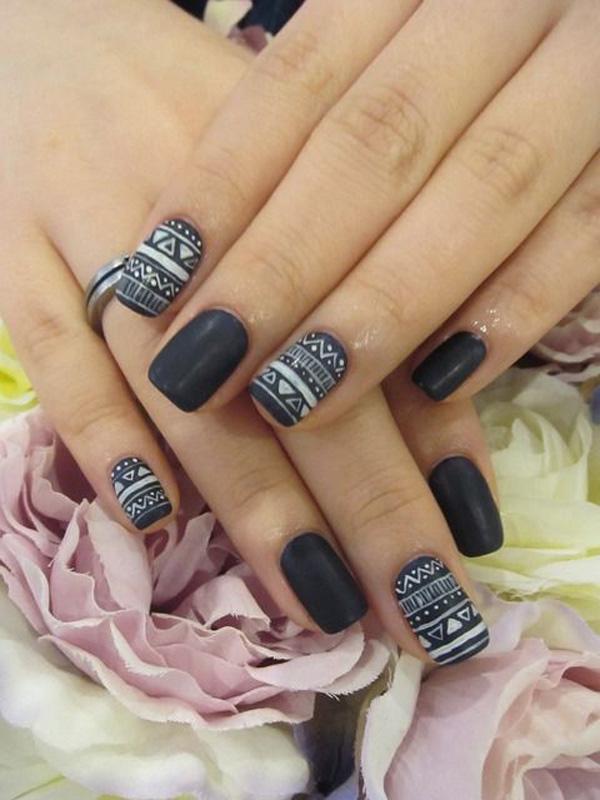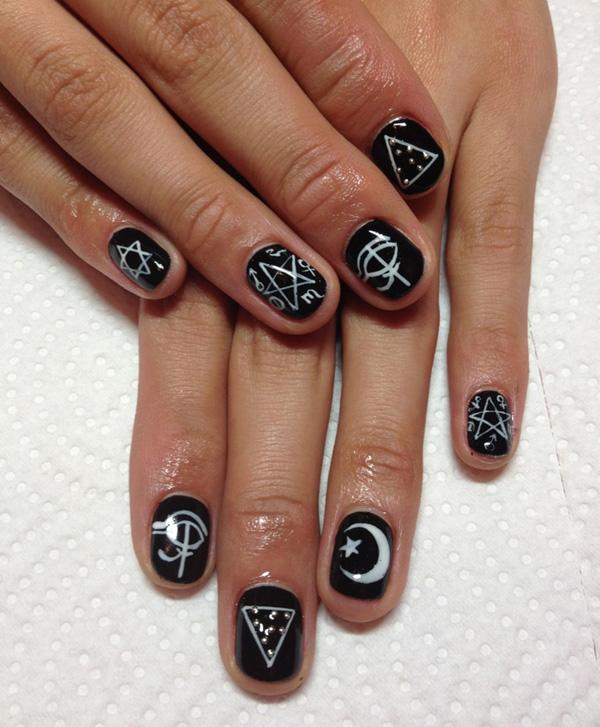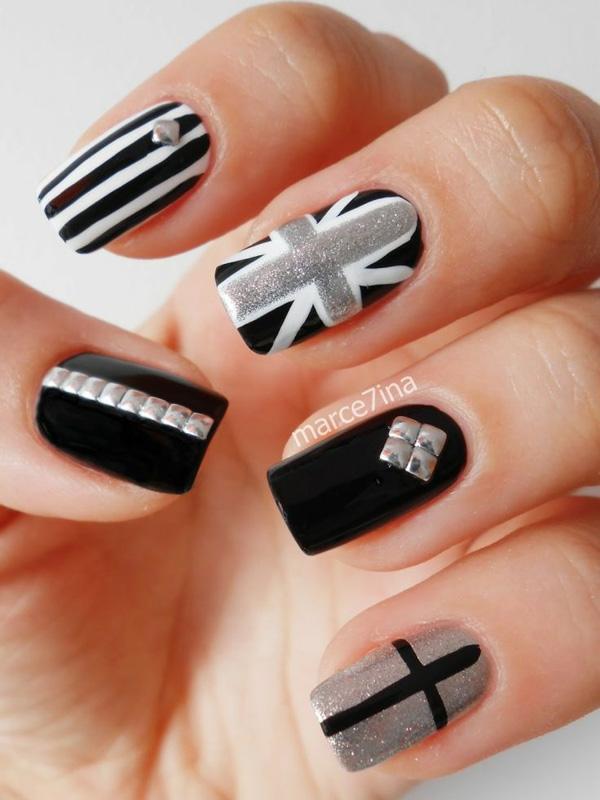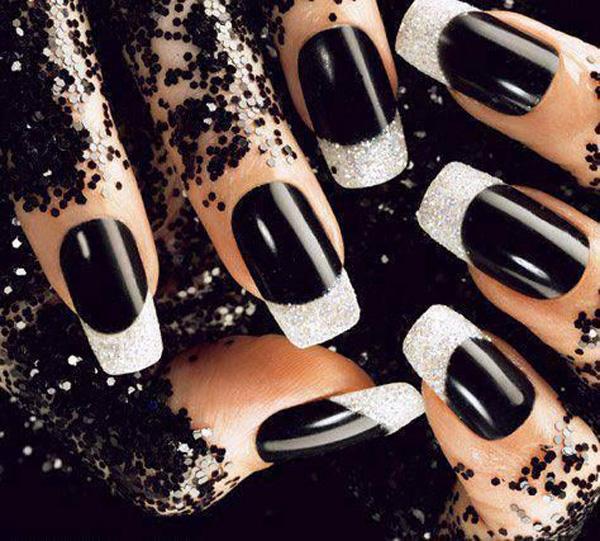 Black nails with white glitter rhinestones