In today's fast-paced world, we often need a little reminder to keep us going strong, to stay positive, and to help us overcome life's obstacles. Inspirational tattoo quotes are the perfect way to keep those words of wisdom close to your heart, quite literally.This article will provide you with the ultimate guide on these beautiful, motivational, and poignant body art expressions. So, let's dive in and explore the world of inspirational quotes for tattoo.
Why Choose Inspirational Tattoo Quotes?
Tattoos are a form of self-expression, a way to make a statement or tell a story about your life journey. Inspirational tattoo quotes can serve as daily reminders of our goals, values, and beliefs, helping us to stay focused and true to ourselves.
By committing to permanently ink these powerful words on your body, you're making a statement to the world – and to yourself – that you're strong, resilient, and committed to living your best life.
Timeless and Universal Inspirations
One of the main appeals of inspirational tattoo quotes is their timeless and universal nature. Whether you're going through a rough patch or simply want a reminder of your own strength, these quotes can resonate with you at any stage of your life. From ancient proverbs to contemporary affirmations, there's a quote out there to inspire everyone.
Classic Inspirational Tattoo Quotes
These classic quotes have stood the test of time and continue to inspire people all over the world. Whether short quotes or elaborate phrases or sayings, these words can be transformed into captivating tattoos. They can make for an excellent inspirational tattoo, reminding us of the resilience and wisdom of those who came before us.
Carpe diem tattoo: Seize the day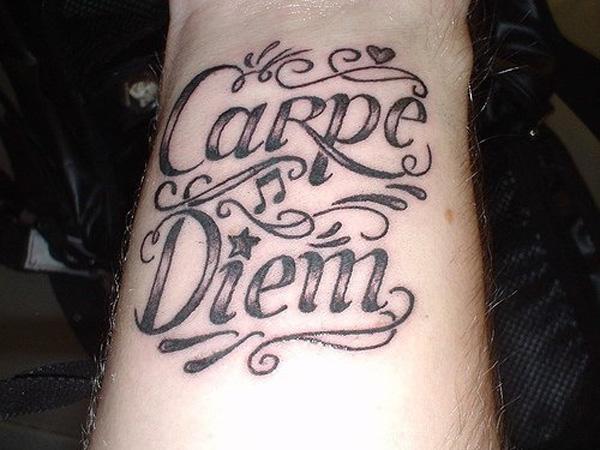 This above all. To thine own self be true tattoo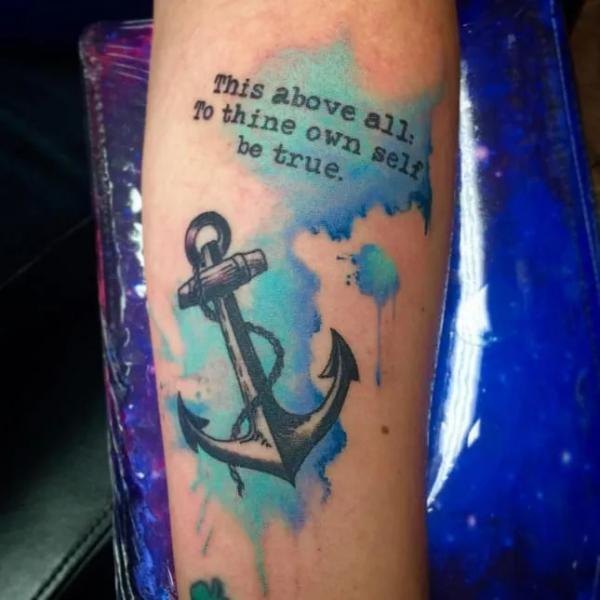 Fortune favors the brave tattoo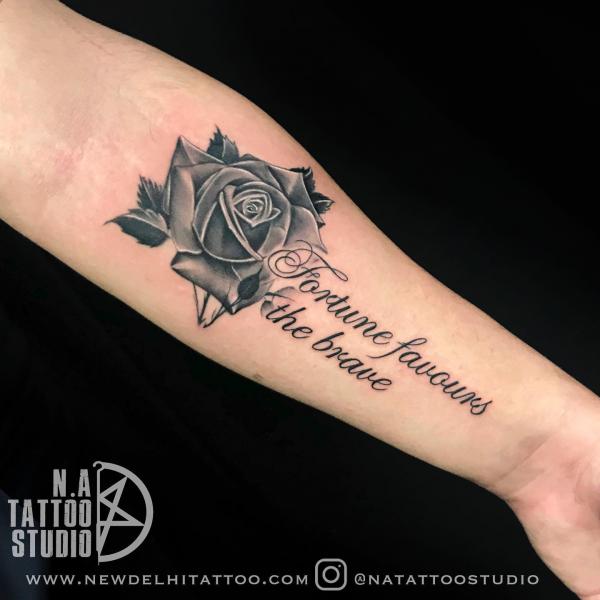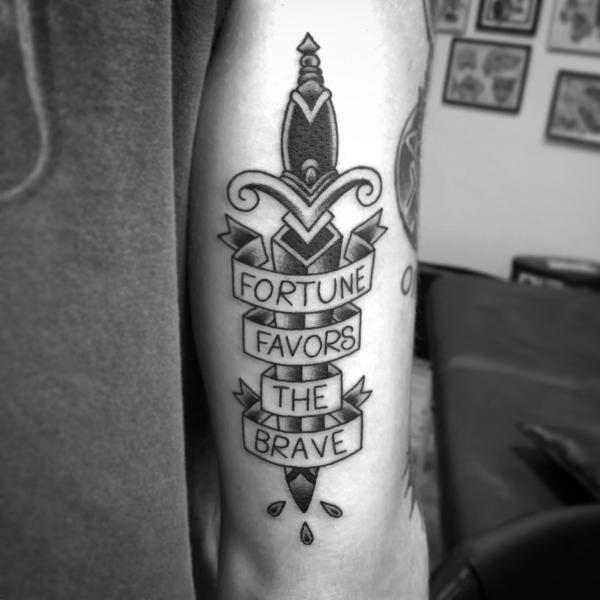 No pain no gain forearm tattoo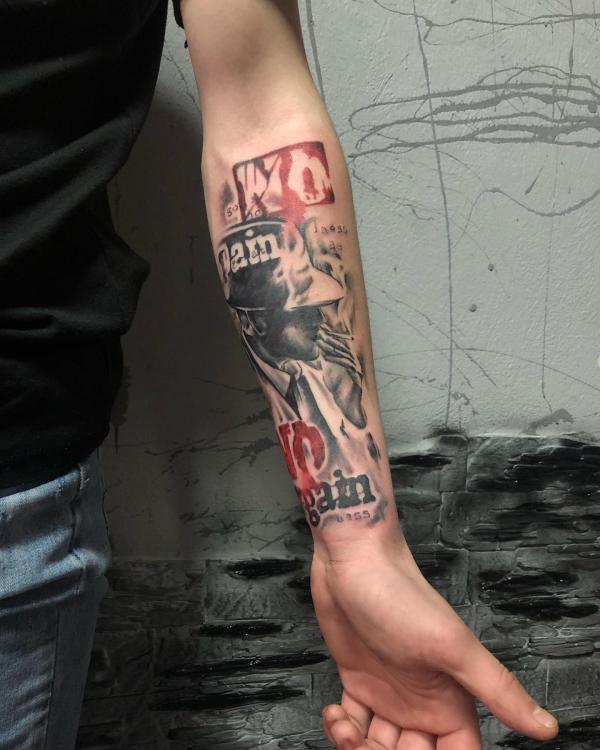 The journey is the destination tattoo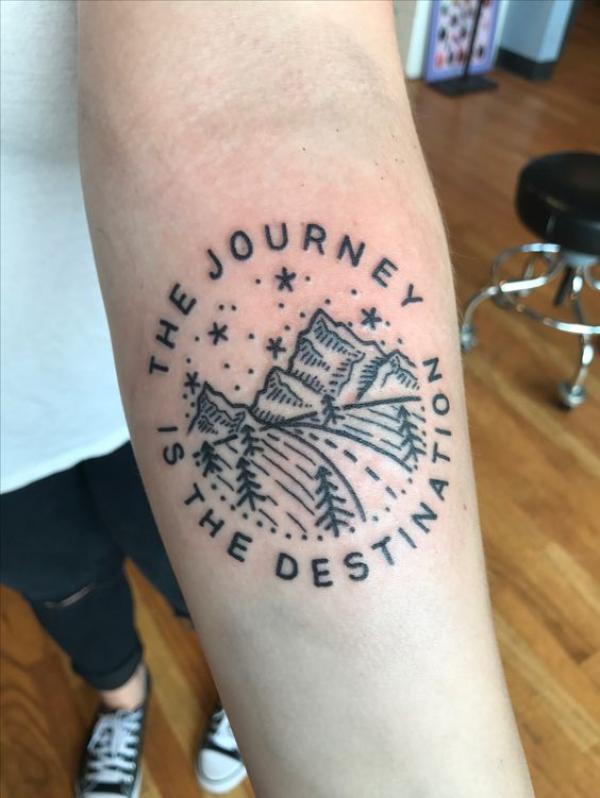 Hate the sin ove the sinner tattoo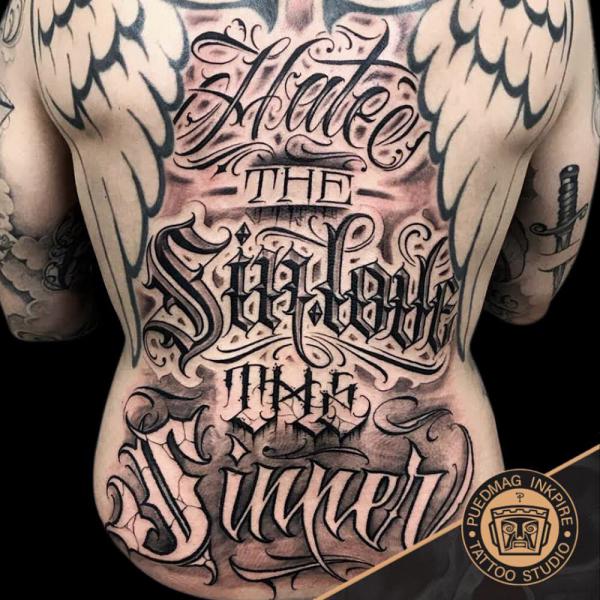 Modern Inspirational Tattoo Quotes
Motivational quotes offer fresh perspectives on life and can be particularly powerful when inked on your skin. These contemporary phrases are perfect for those looking to make a bold, forward-thinking statement with their body art.
The future belongs to those who believe in the beauty of their dreams tattoo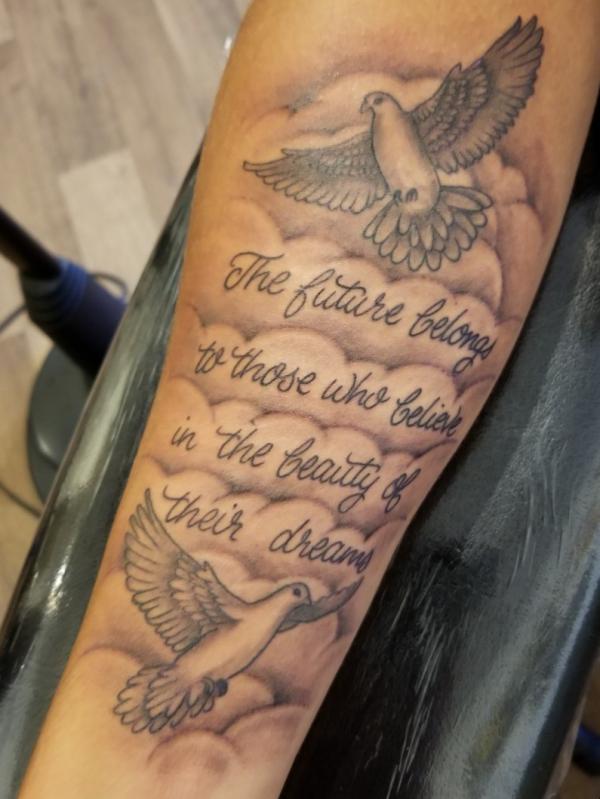 Conquer from within tattoo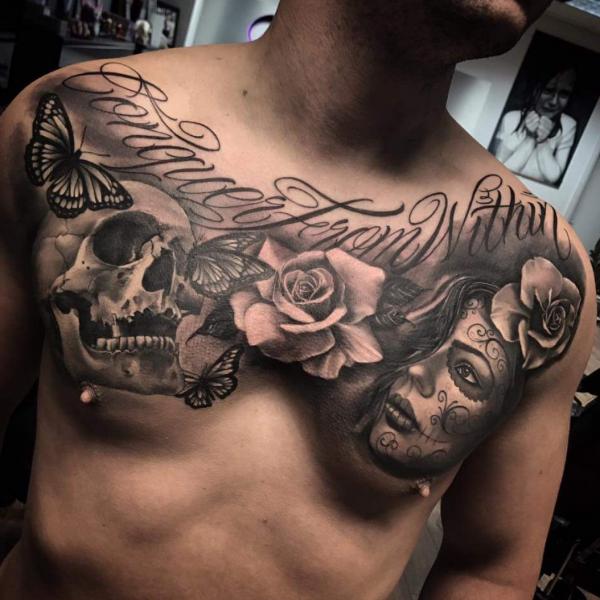 dream as if youll live forever live as if youll die today tattoo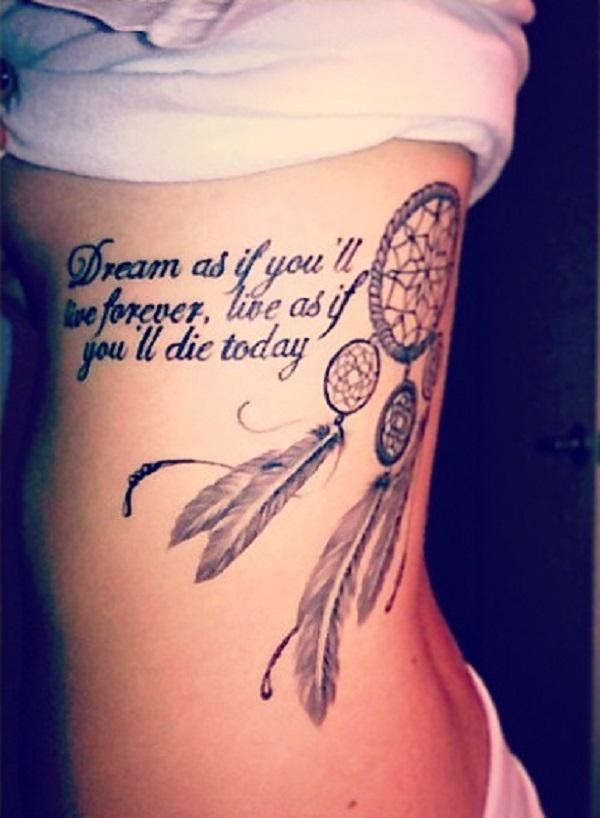 perfectly imperfect tattoo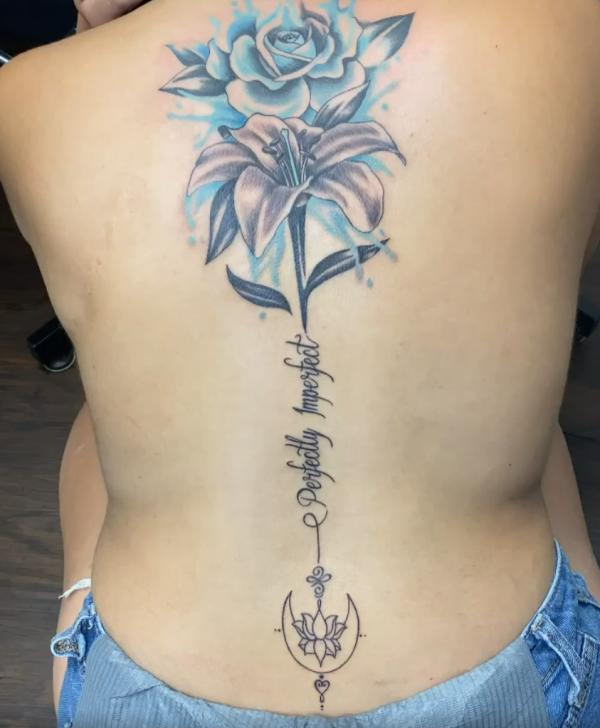 Fall seven times stand up eight tattoo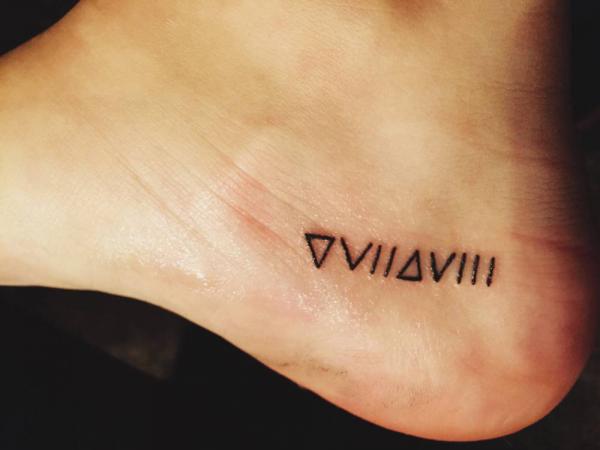 Inhale courage exhale fear tattoo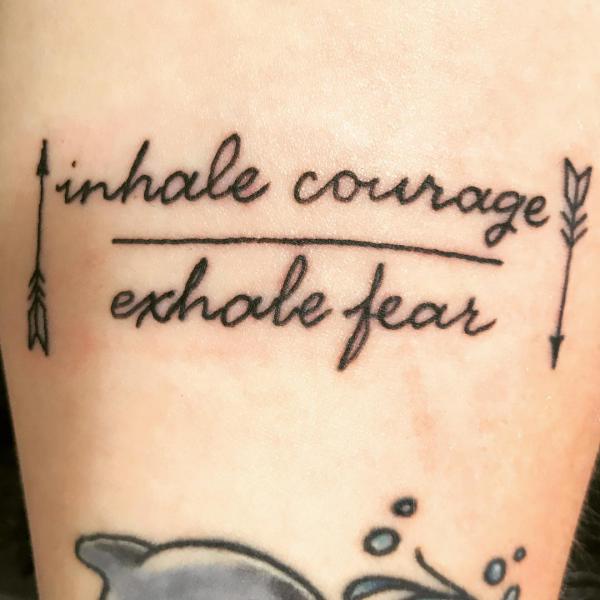 Fall down seven times stand up eight tattoo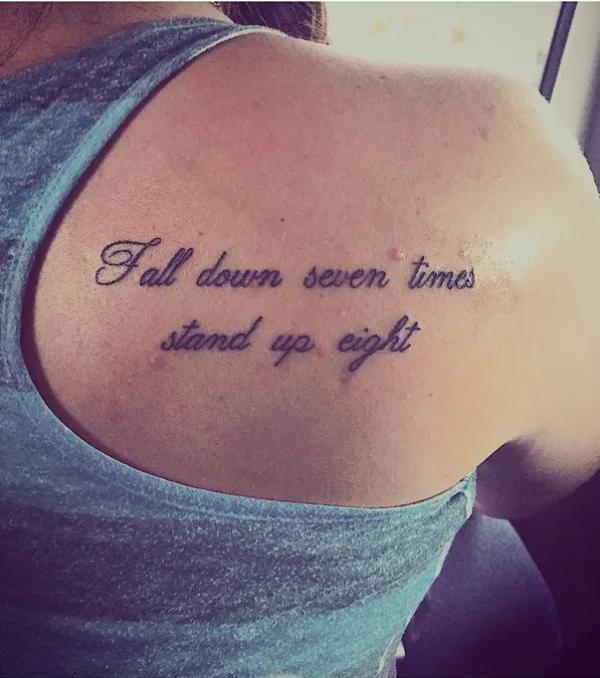 Live love laugh tattoo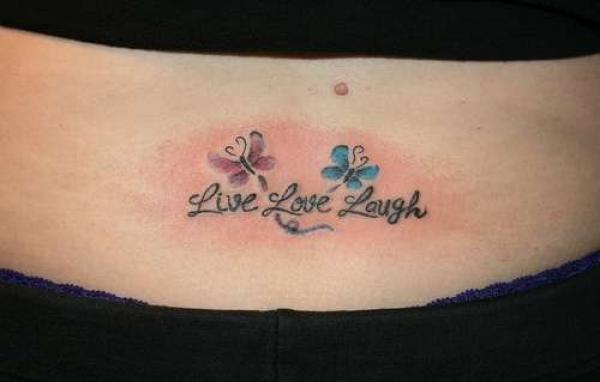 Live laugh love tattoo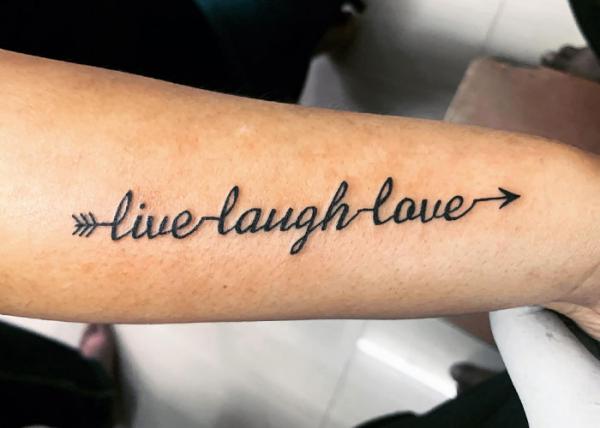 No rain no flowers arm tattoo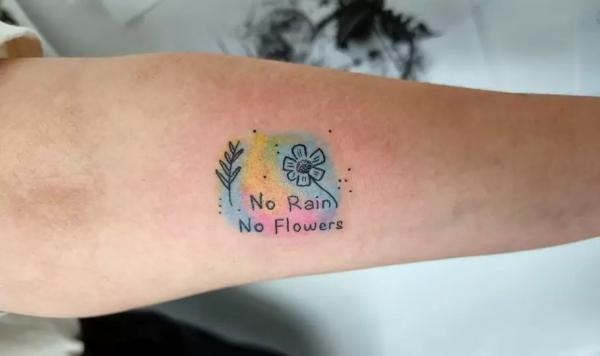 Free your mind tattoo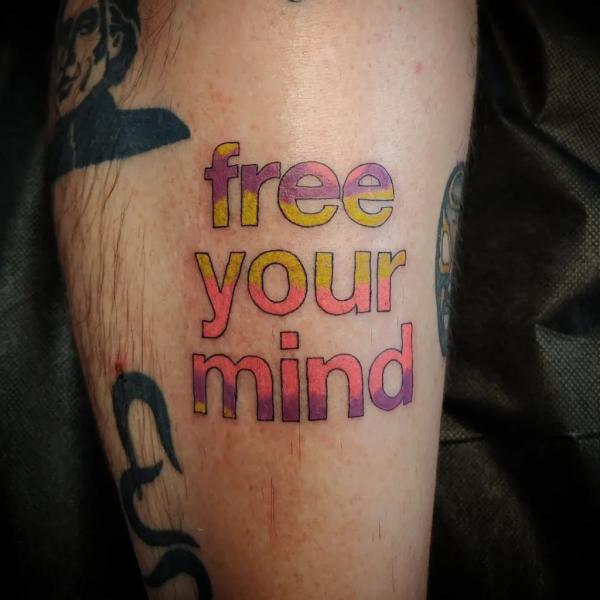 No rain no flowers ankle tattoo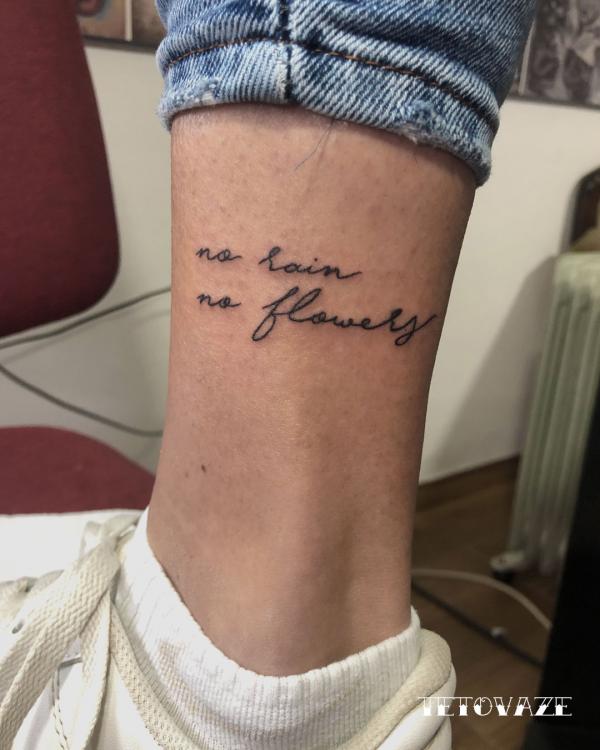 No rain no flowers tattoo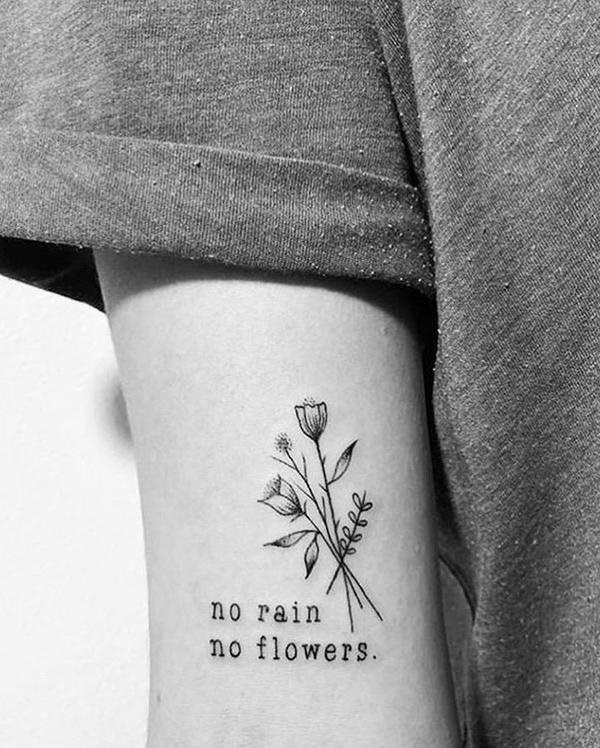 Find comfort in the chaos tattoo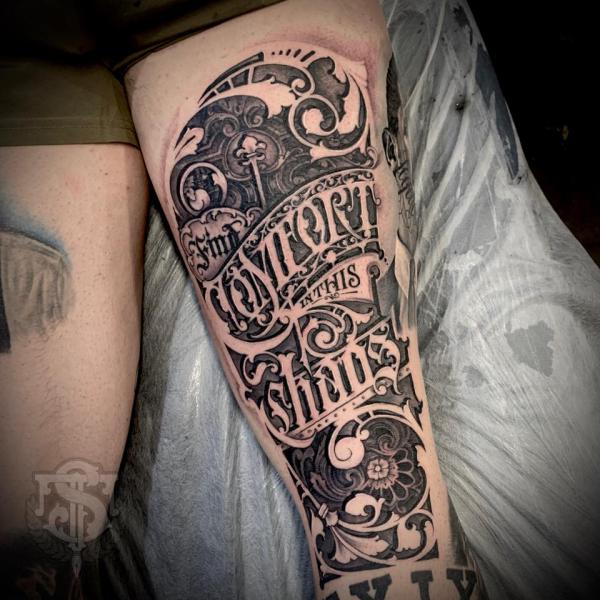 the best is yet to come tattoo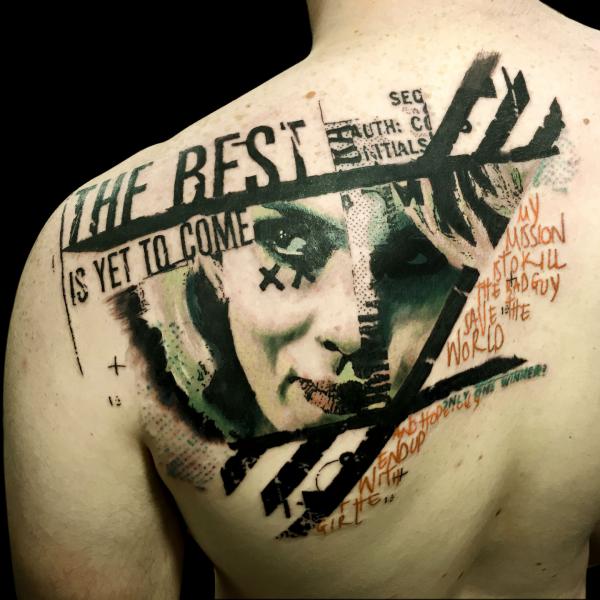 In addition to Classic and Modern quotes, you can also classify inspirational tattoo quotes into the following categories:
Literary Inspirational Tattoo Quotes
These quotes are drawn from renowned works of literature, poetry, and plays. They often carry a depth of meaning and timeless wisdom that can make a powerful statement when inked as a tattoo.
Not all that wander are lost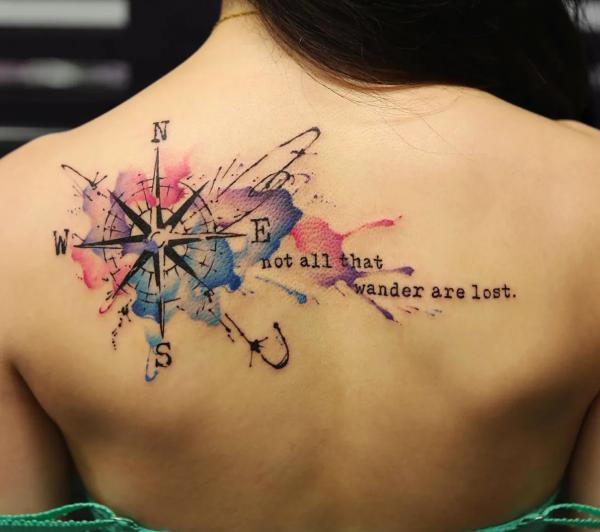 I am the master of my fate tattoo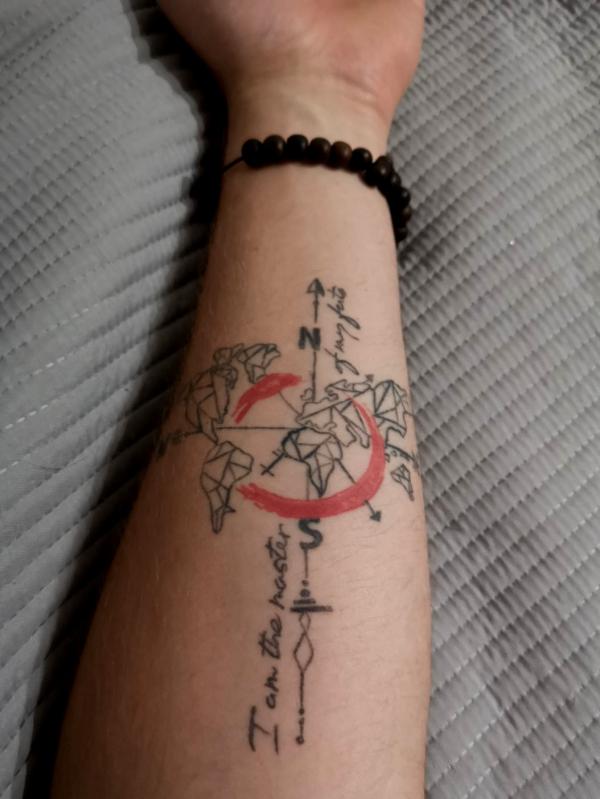 I am the master of my fate I am the captain of my soul tattoo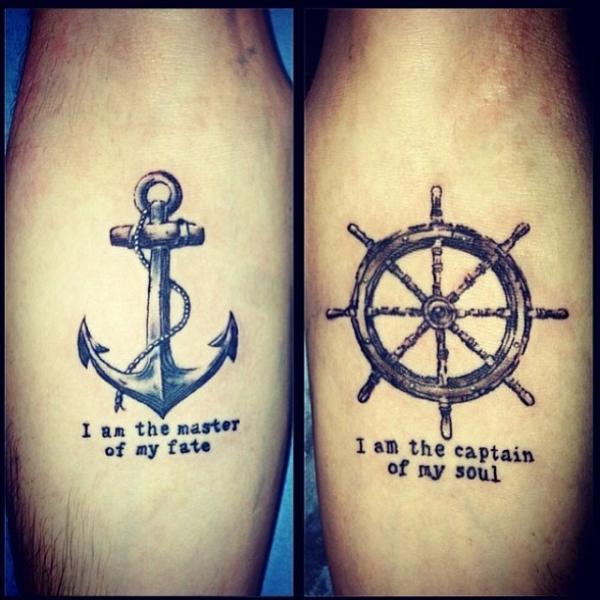 Be still and know that i am god tattoo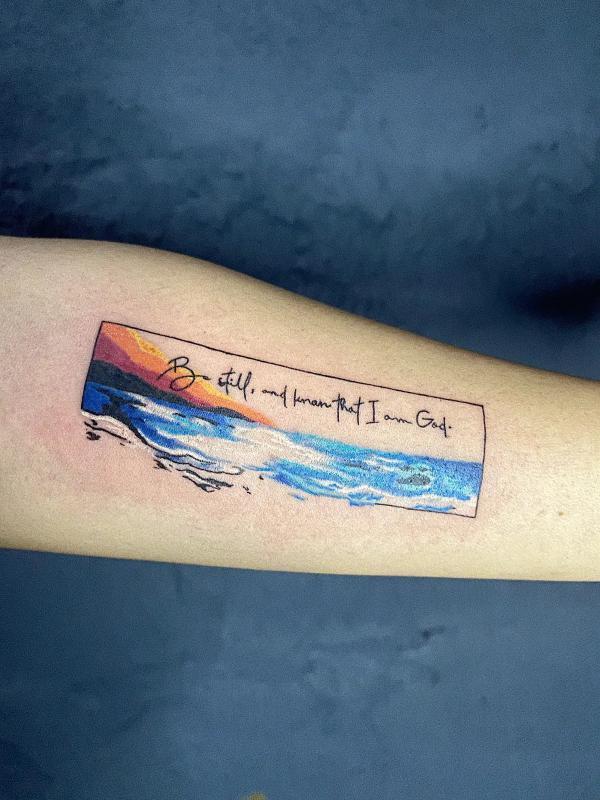 Be still and know tattoo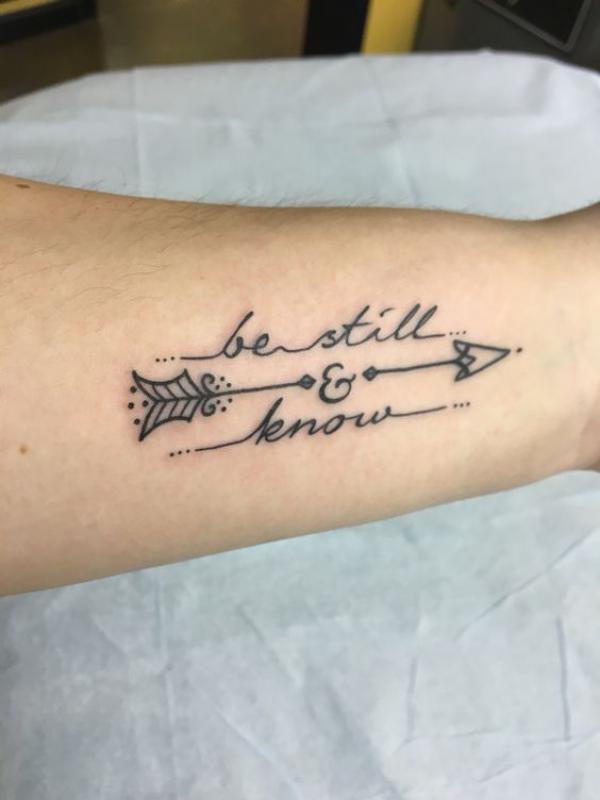 Spiritual Inspirational Tattoo Quotes
These quotes are rooted in various spiritual beliefs, religious texts, and philosophical teachings. They can provide a sense of comfort, guidance, and connection to a higher power or purpose.
Om Mani Padme Hum tattoo
be still quote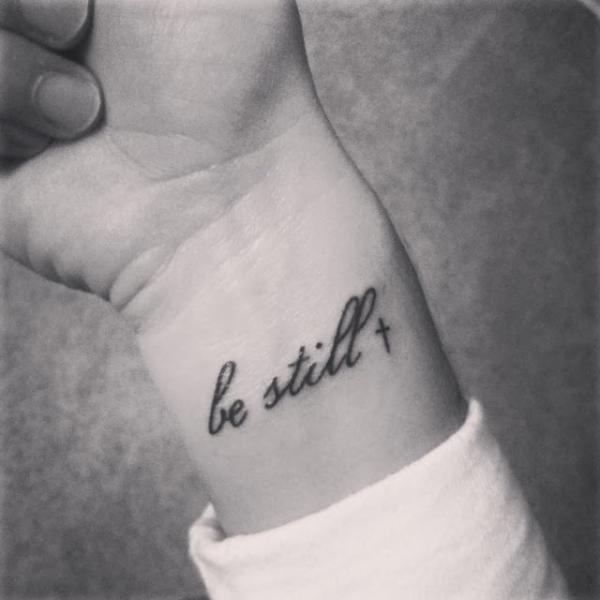 In god we trust tattoo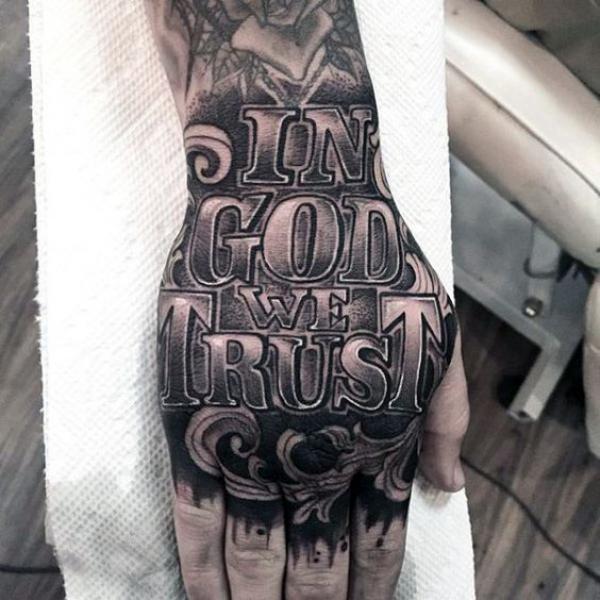 Those who are wise shall shine as bright as sky And those who turn many to righteousness Like the stars forever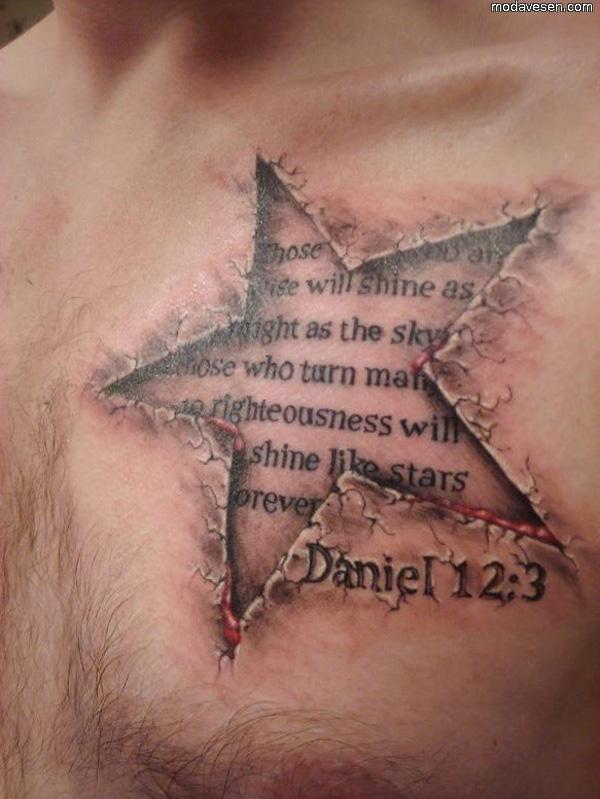 Turn your wounds into wisdom tattoo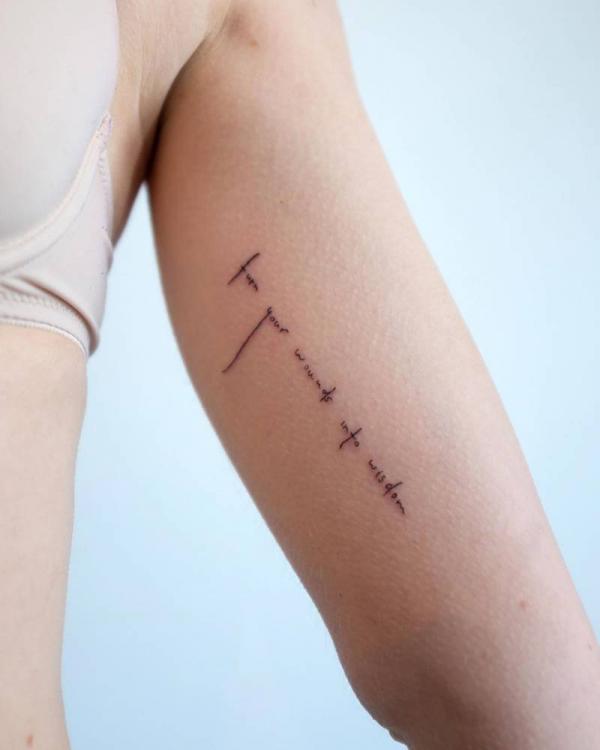 The sun will rise again tattoo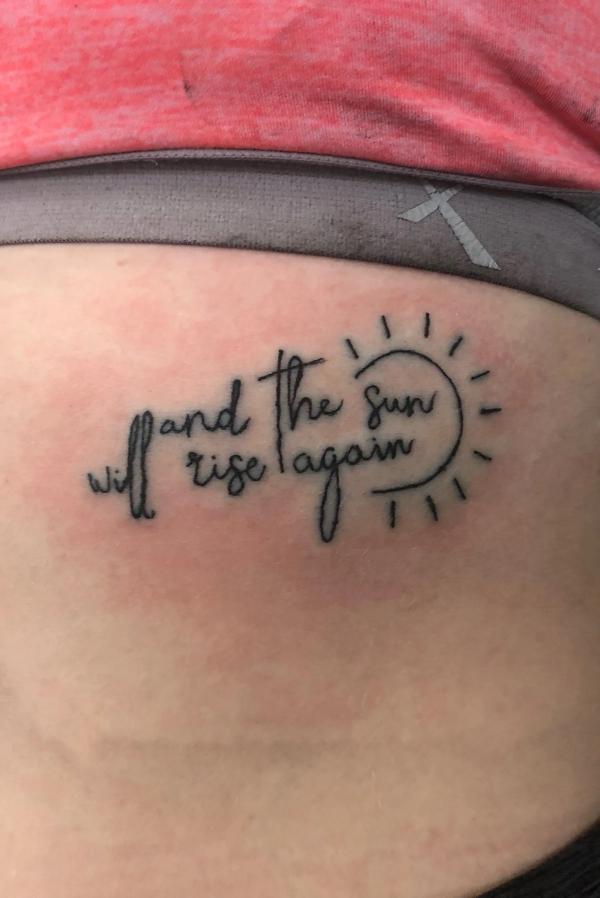 the sun will rise and well try again tattoo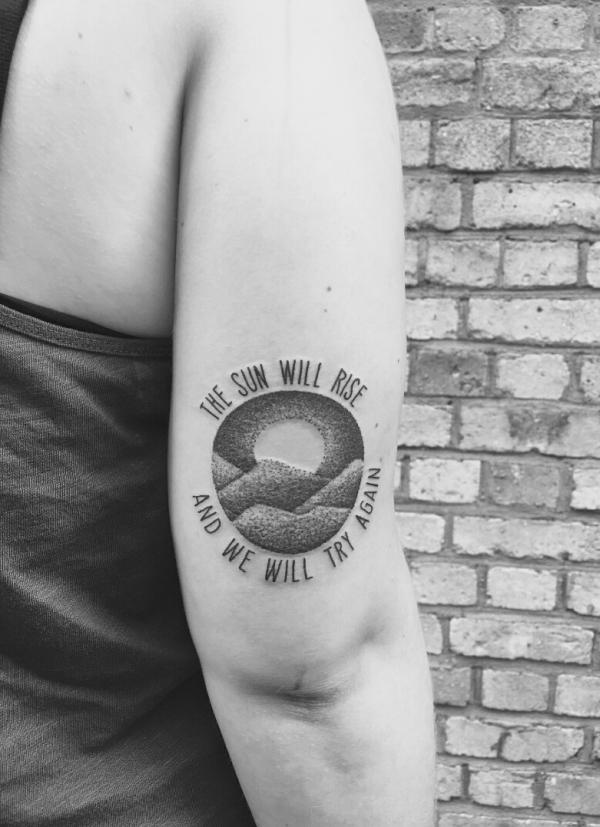 Arrow with the quote So it goes tattoo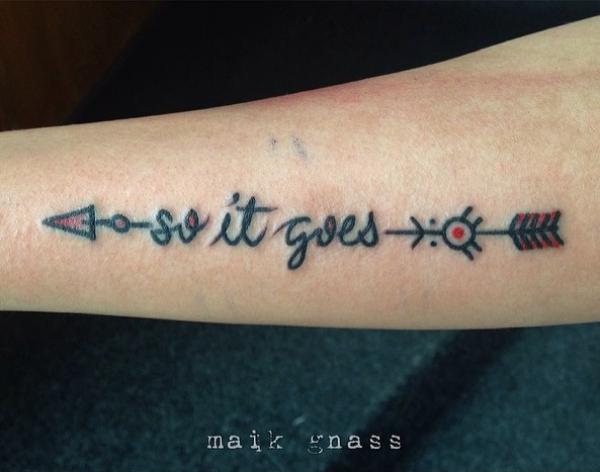 The lord is my shepherd i shall not want tattoo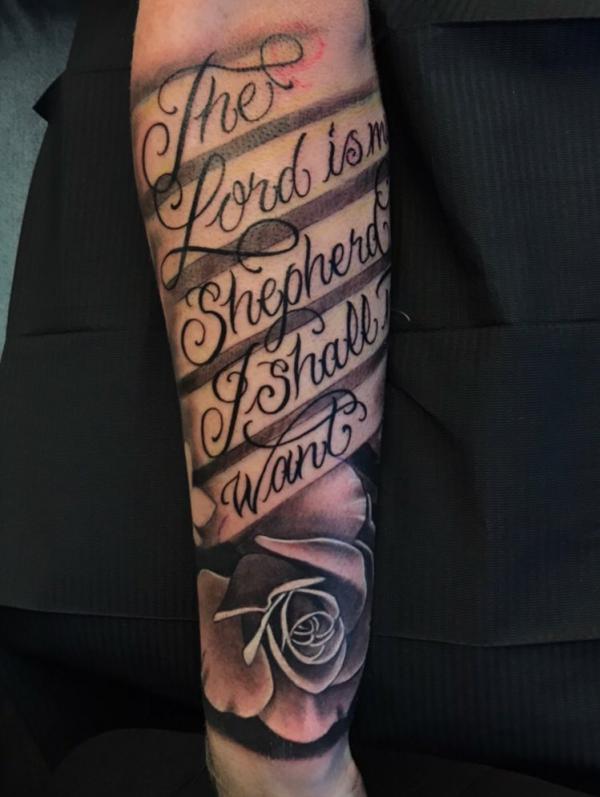 with pain comes strength tattoo with rose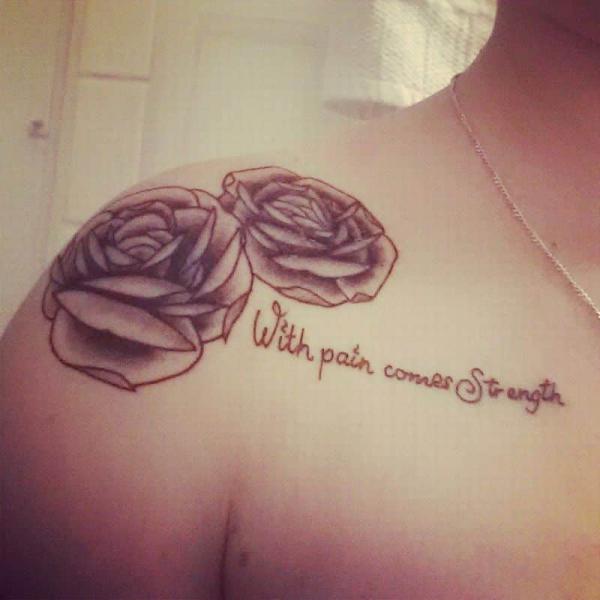 Infinity symbol with the quote this too shall pass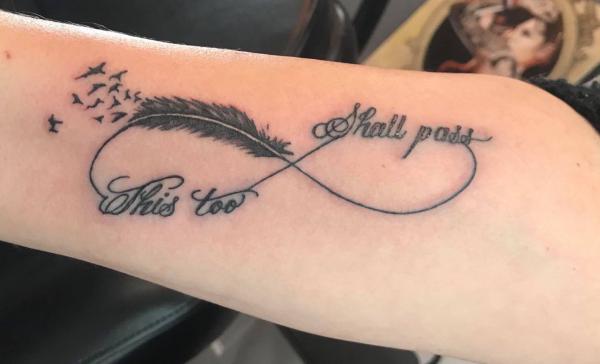 I am the master of my fate tattoo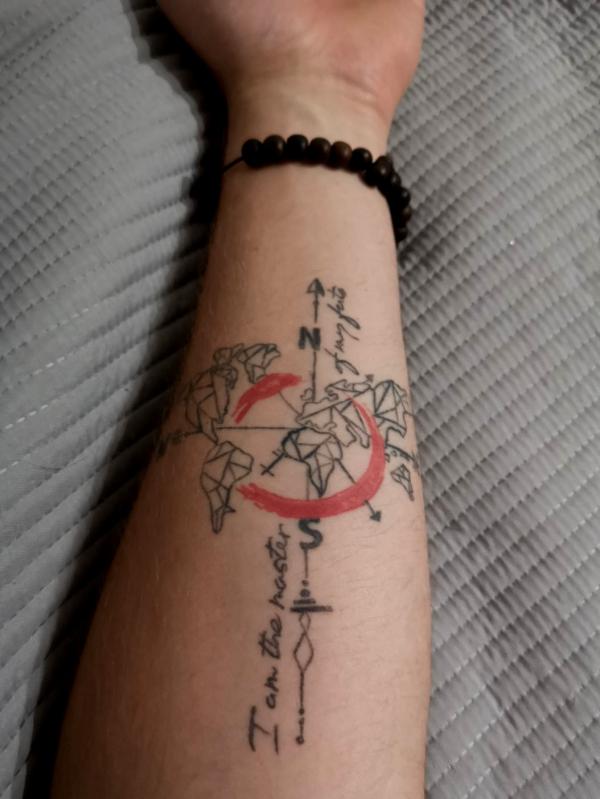 All that is gold does not glitter not all those who wander are lost tattoo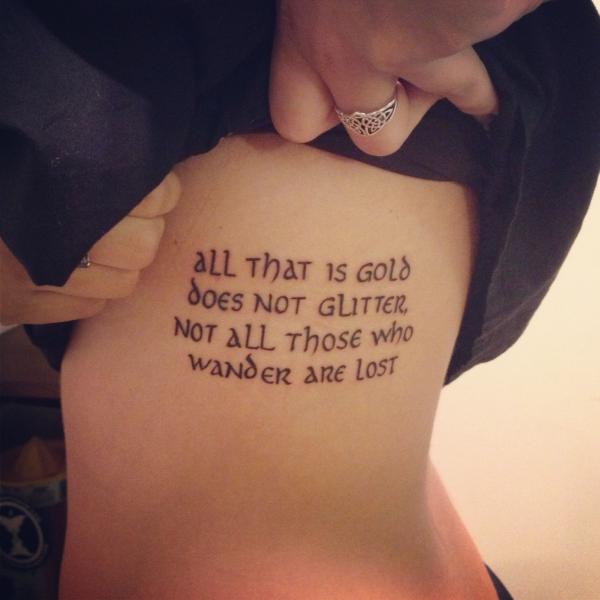 This too shall pass tattoo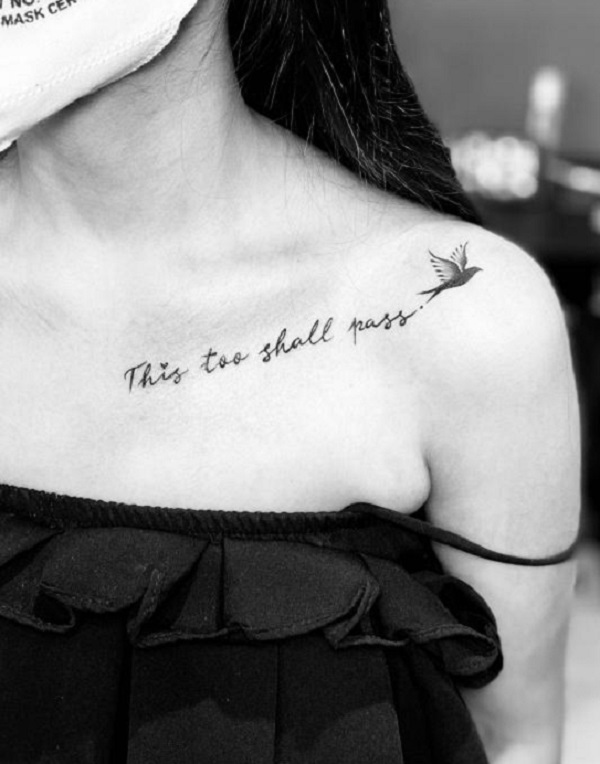 Only God can judge me tattoo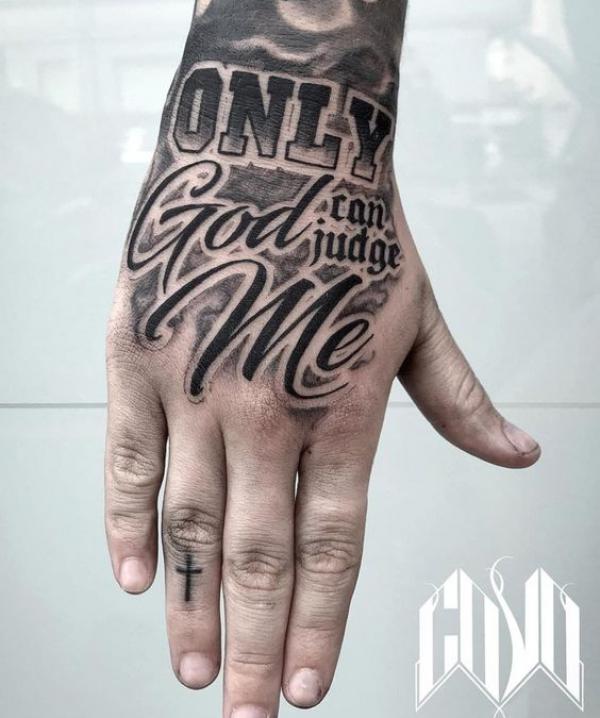 Only god can judge me tattoo with cross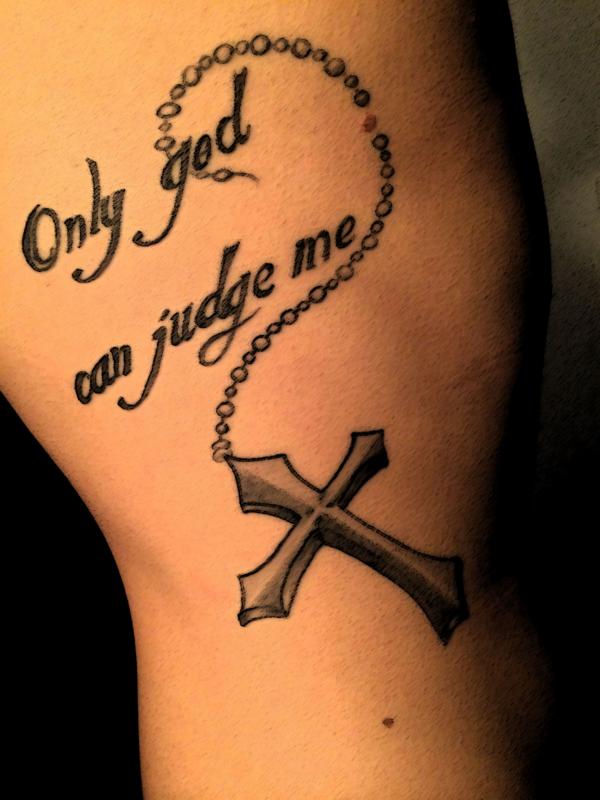 To be or not to be tattoo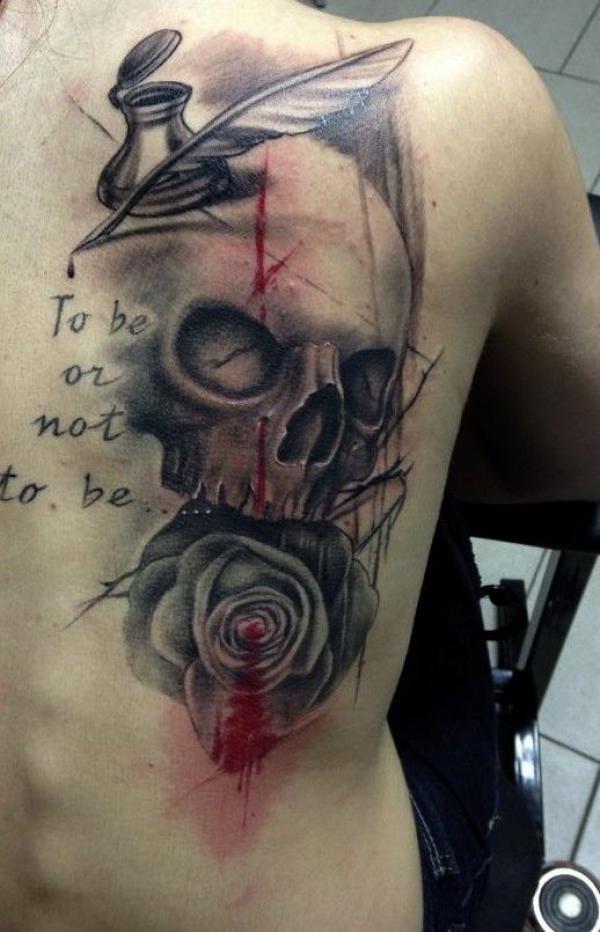 Empowering Inspirational Tattoo Quotes
Empowering quotes focus on building self-confidence, strength, and resilience. They serve as a reminder of your potential and encourage you to believe in yourself.
I am enough tattoo with heart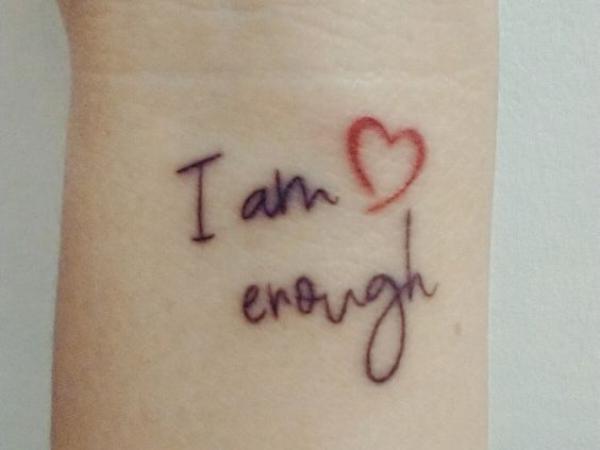 Believe in yourself tattoo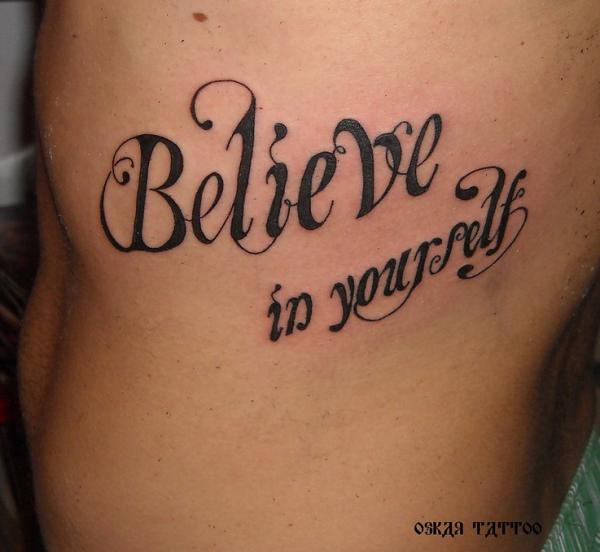 Butterfly tattoo with the quote she believed she could so she did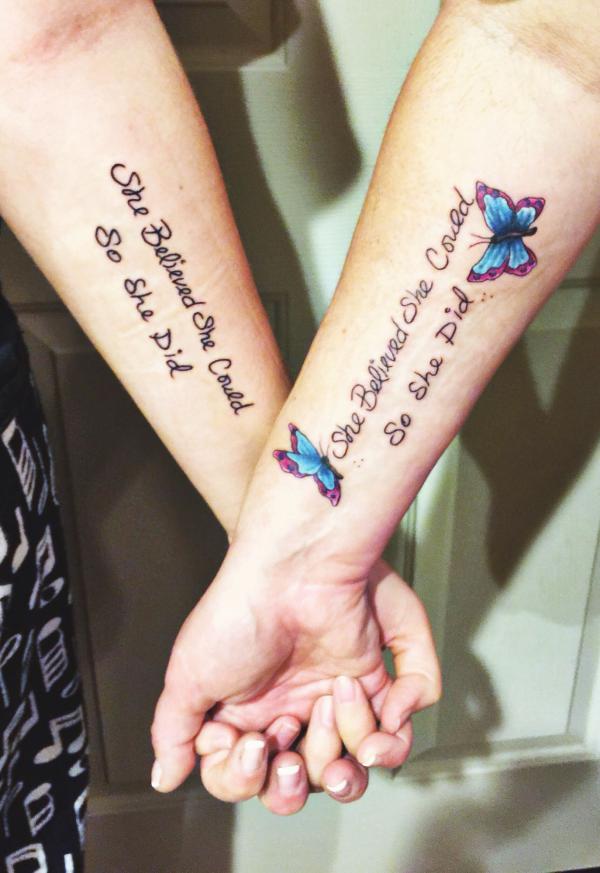 Face everything and rise tattoo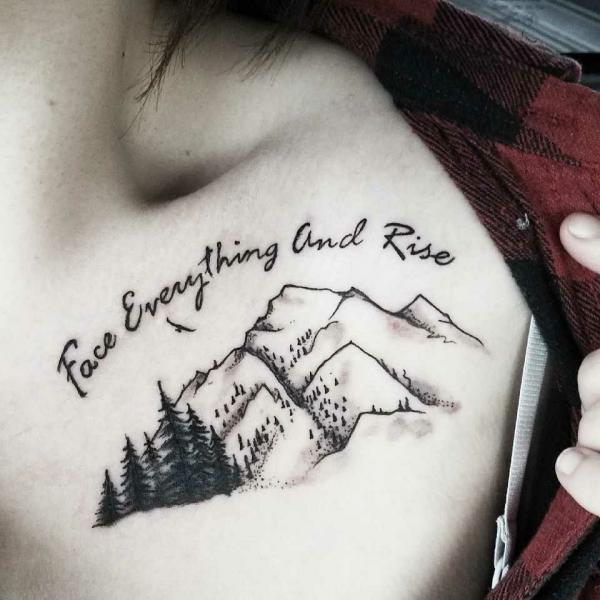 Free yourself tattoo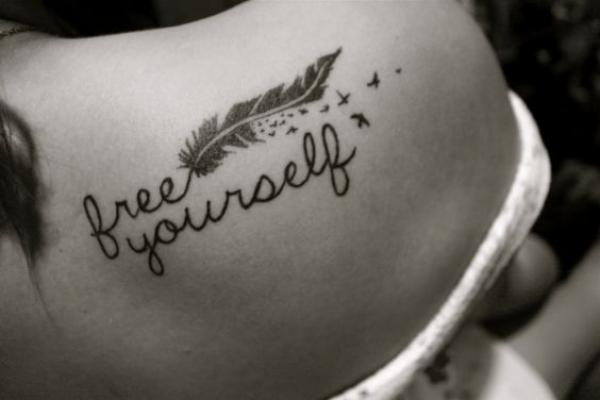 If youre going through hell keep going tattoo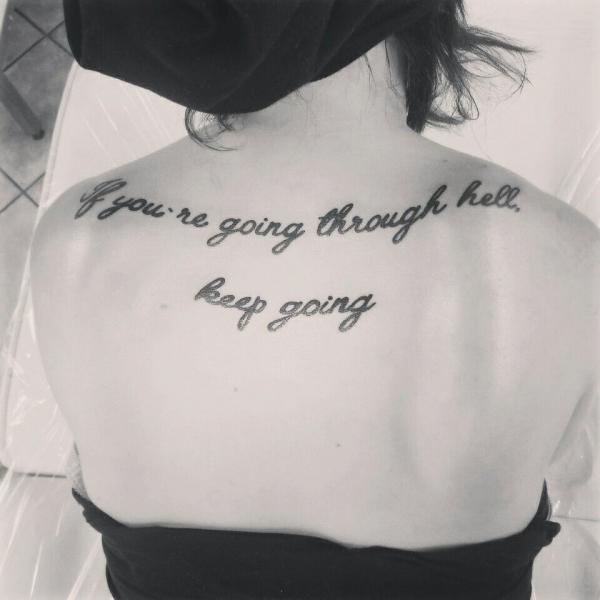 Never give up tattoo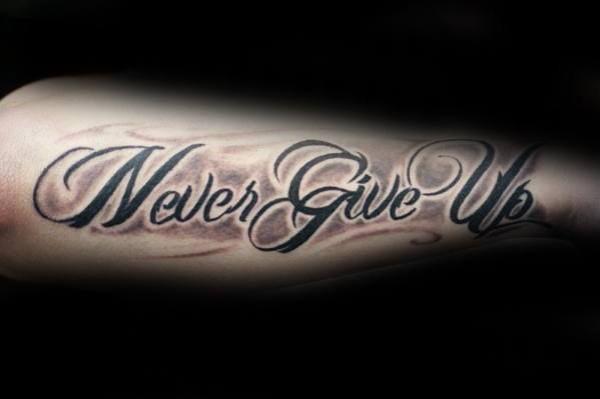 Rise above tattoo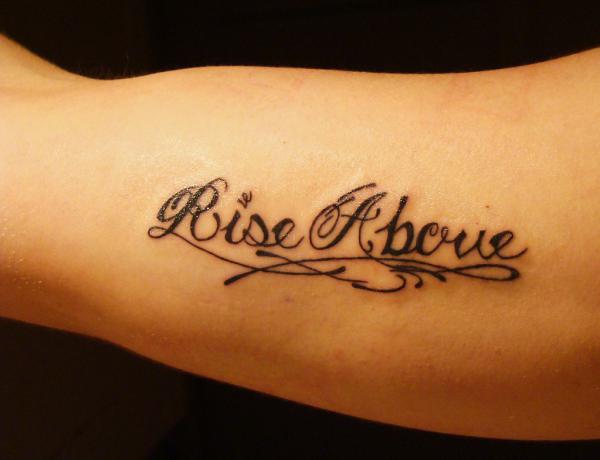 Grow through what you go through tattoo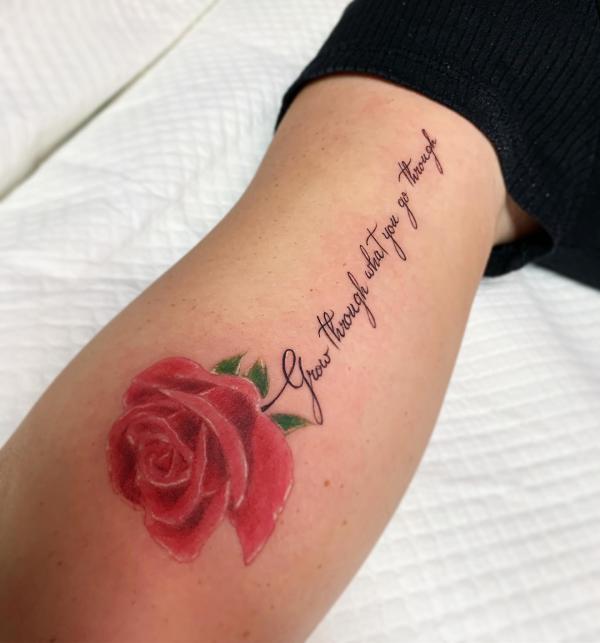 She is clothed in strength and dignity with lotus flower tattoo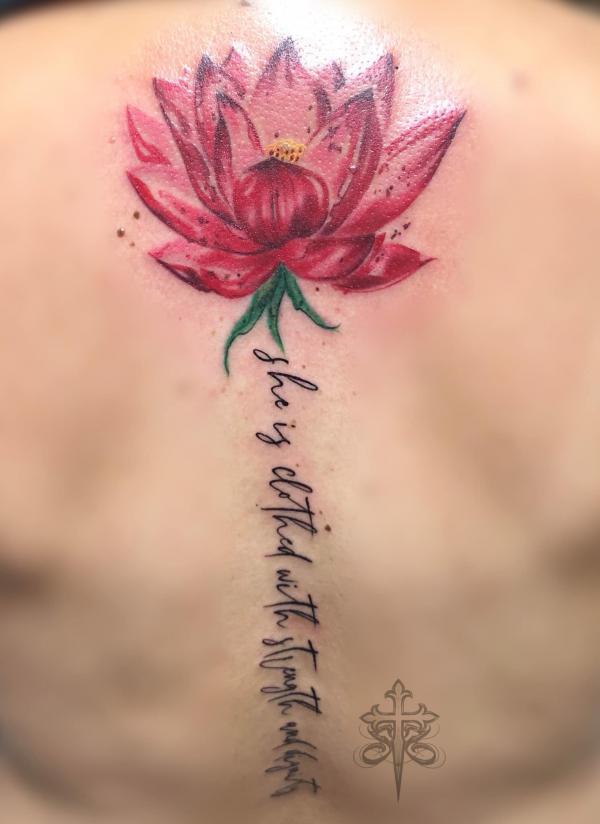 With pain comes strength tattoo with a swallow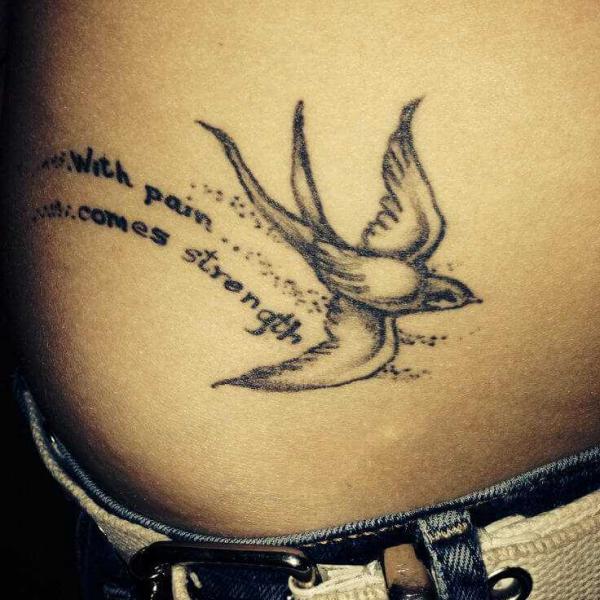 Be brave be strong tattoo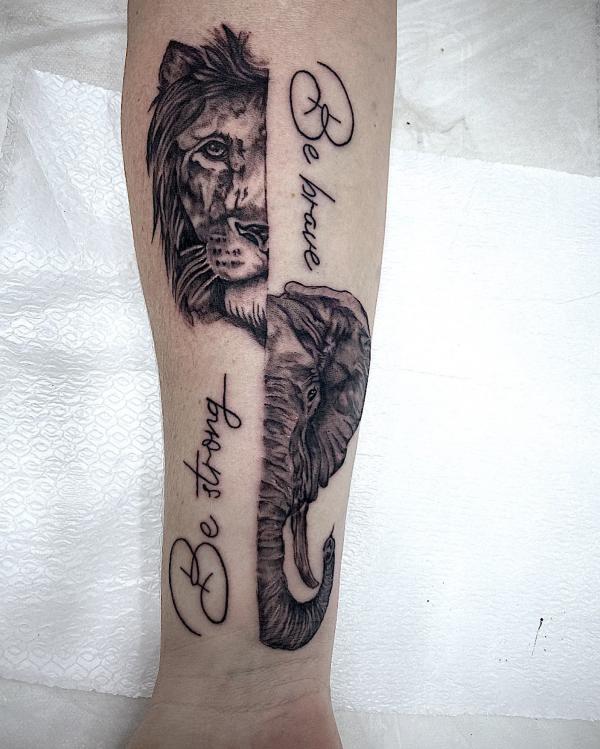 Love and Relationship Inspirational Tattoo Quotes
These quotes celebrate the power and importance of love, whether it's romantic, familial, or platonic. They can serve as a reminder of the significance of strong connections with others.
I love you I know tattoo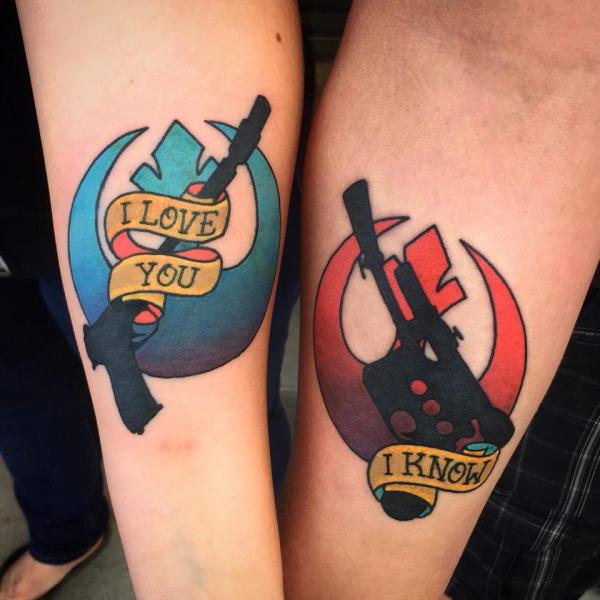 I love you to moon and back tattoo shoulder blade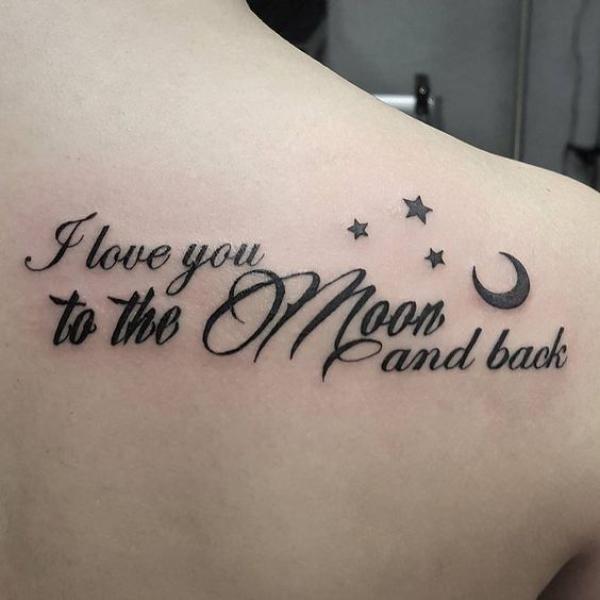 Have I gone mad tattoo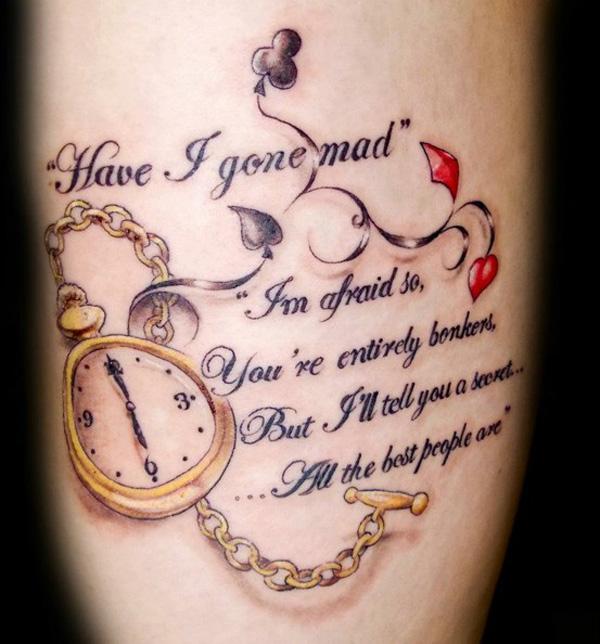 Love conquers all tattoo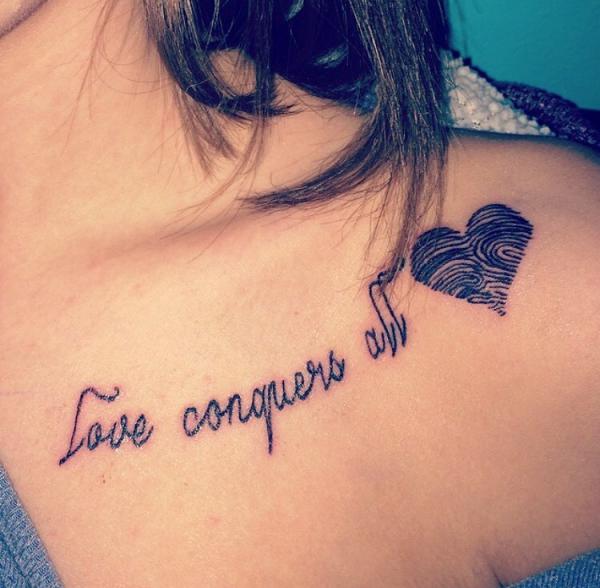 Love you more tattoo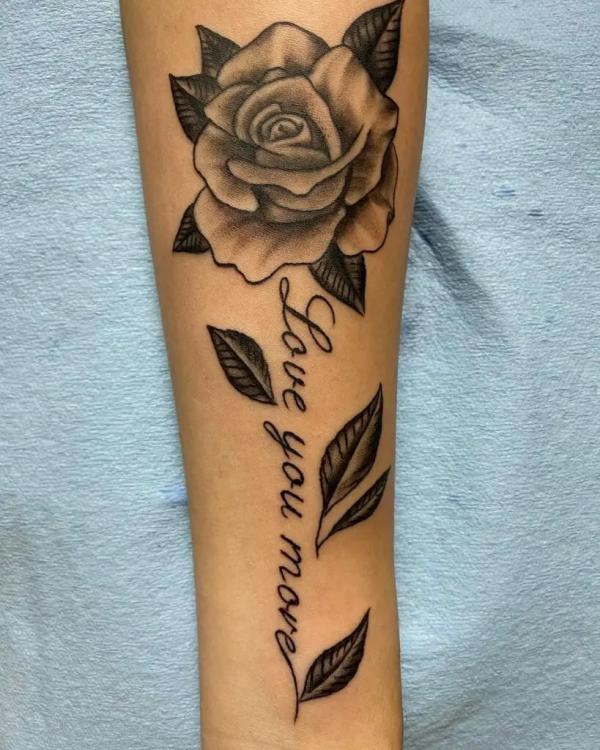 Where there is love there is life tattoo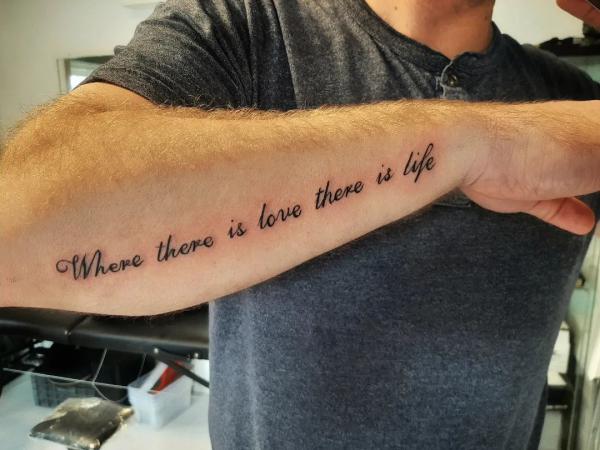 You are my sunshine tattoo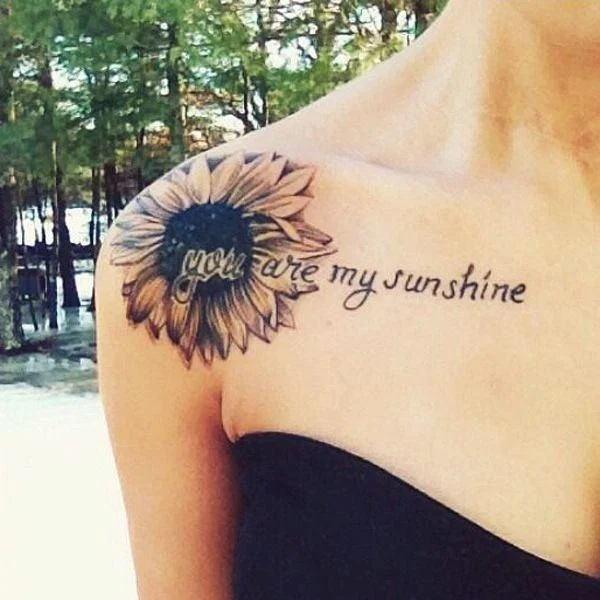 Blood makes you related loyalty makes you family tattoo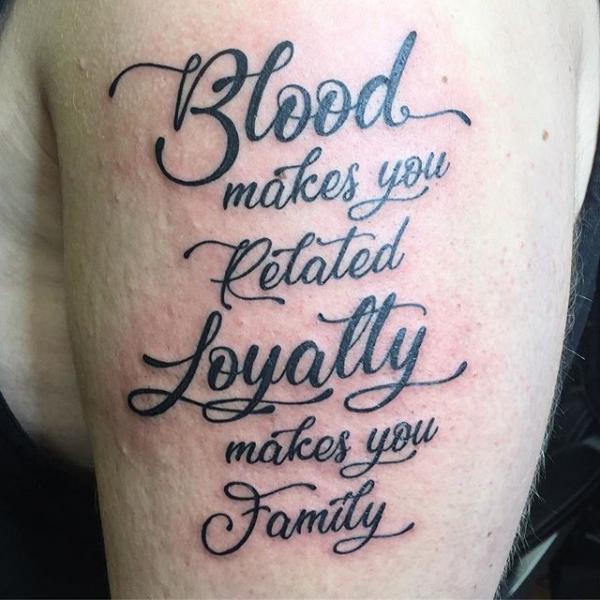 Tattoo quote placement ideas
Tattoo quote placement is a key consideration, taking into account the visibility, pain level, and aesthetic appeal. Optimal placement can accentuate the design, complement the body's contours, and express personal style. Each body part offers unique characteristics, affecting the tattoo's appearance and the bearer's experience of getting inked.
Quote tattoo on back
The spacious canvas of the back is perfect for long, elaborate quotes. The flat surface allows for clear, readable script. Pain level is generally moderate, but can increase near the spine.
If I lay here, if I just lay here, would you lie with me and just forget the world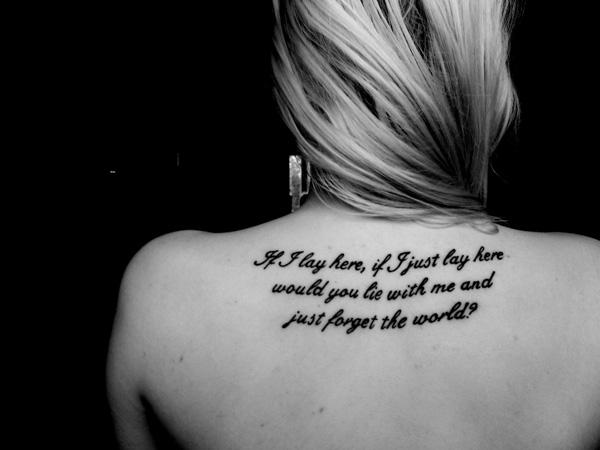 The worst thing is holding on to someone who doesn't want to be held on to tattoo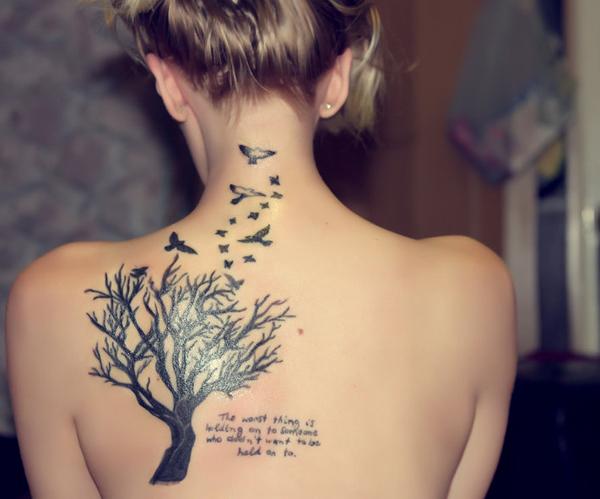 It does not do to dwell on dreams and forget to live tattoo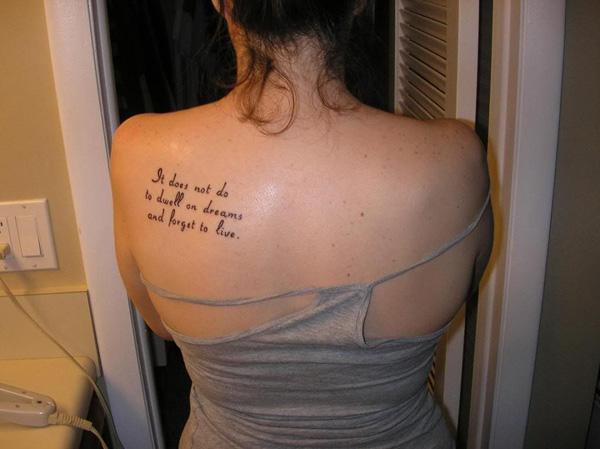 I'm the hero of this story I dont need to be saved tattoo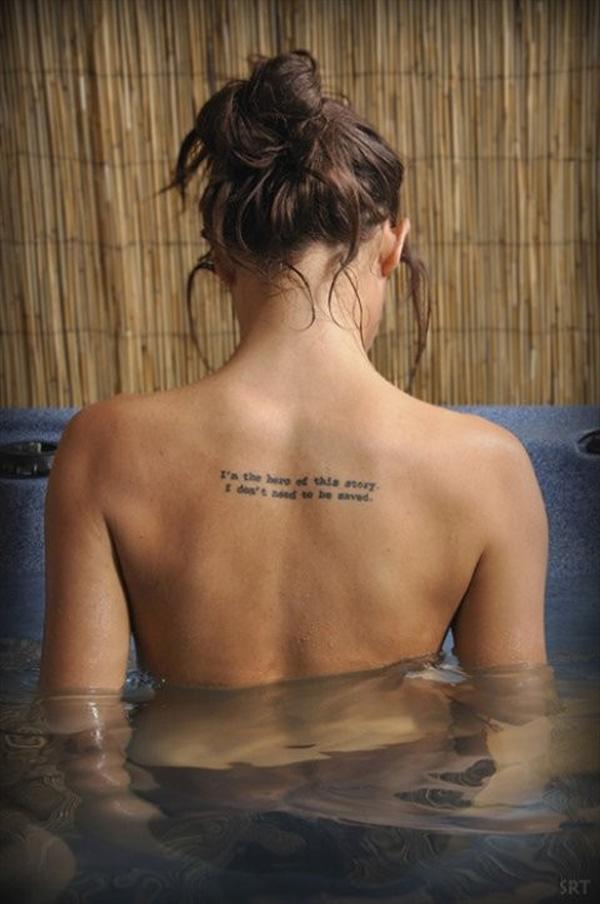 We must all face the choice between what is right and what is easy tattoo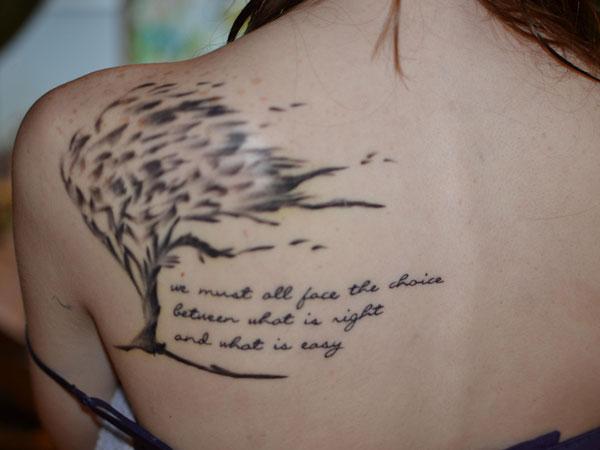 We accept the love we think we deserve tattoo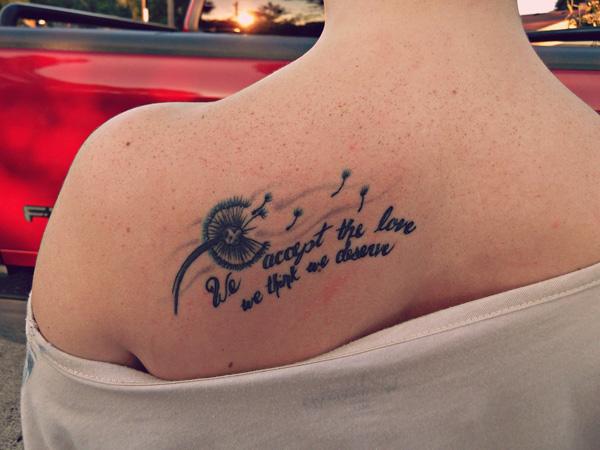 If a body catch a body coming through the rye tattoo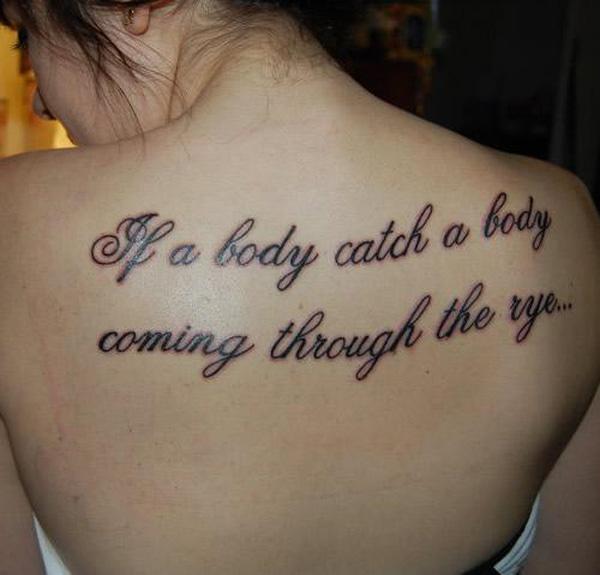 An eye for an eye makes the whole world blind tattoo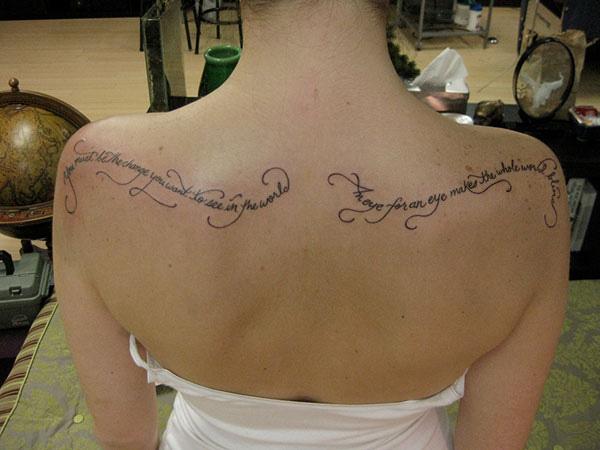 I could really use a wish right now tattoo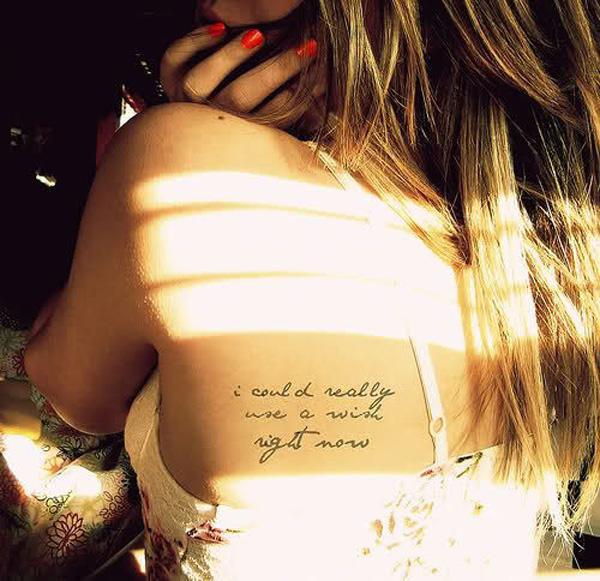 Dream as if you'll live forever Live as if you'll die today tattoo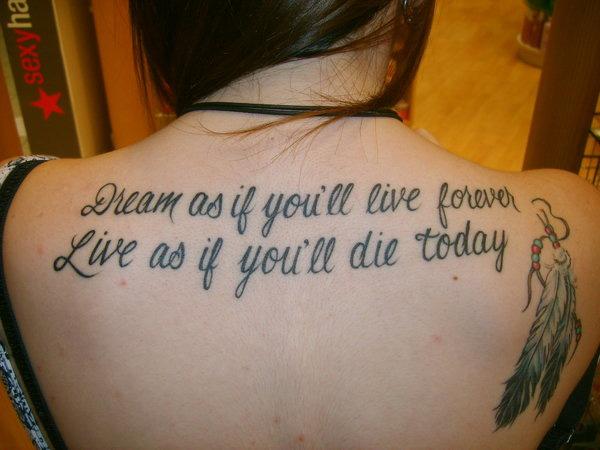 Do not regret growing old, it is a privilege denied to many tattoo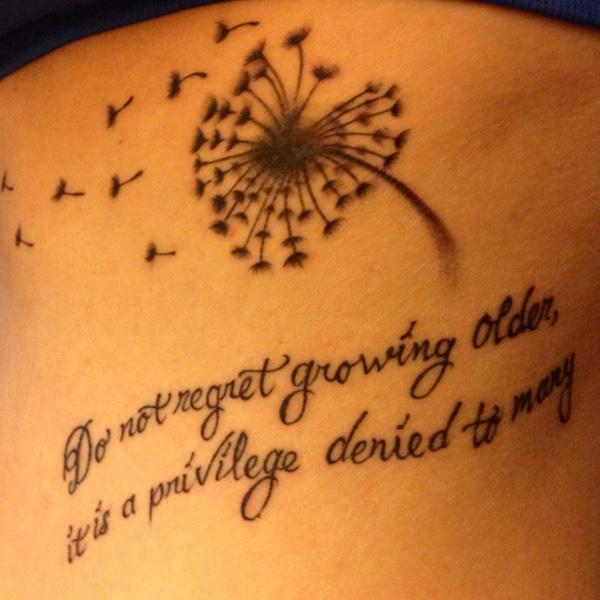 Dear lover give me one last painful kiss tattoo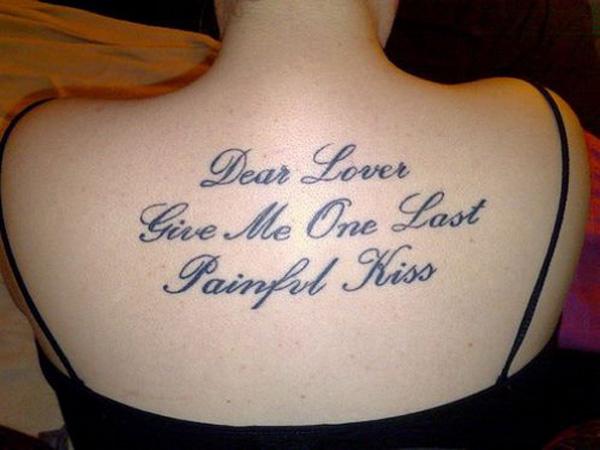 And in that moment I swear we were infinite tattoo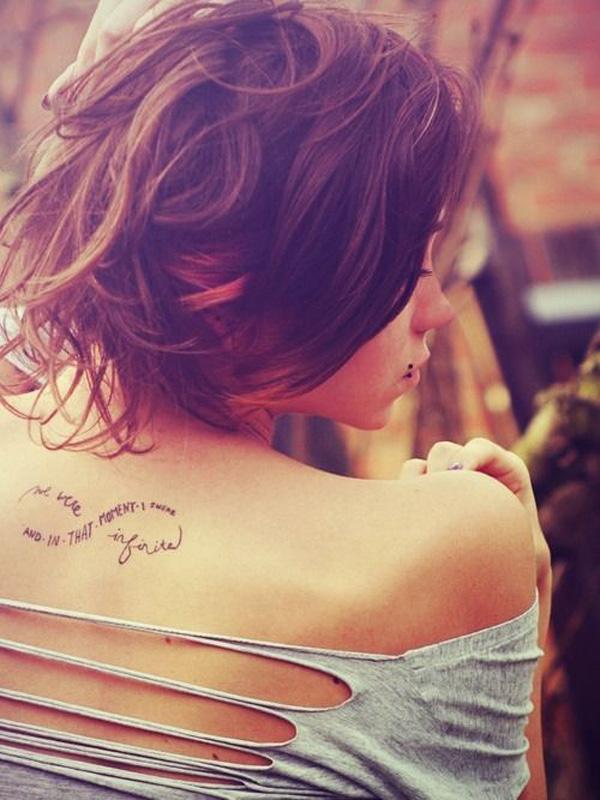 Shoulder quote tattoo
Shoulder blades provide a discrete space for shorter quotes and can be easily covered. The pain level is typically moderate, with more discomfort when tattooing closer to the bone
Take a breath and be strong tattoo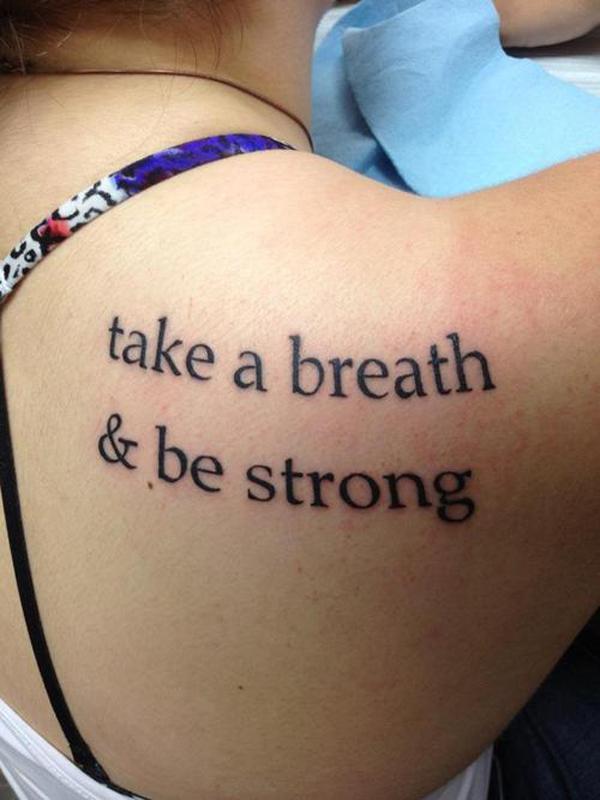 Reality is wrong Dreams are for real tattoo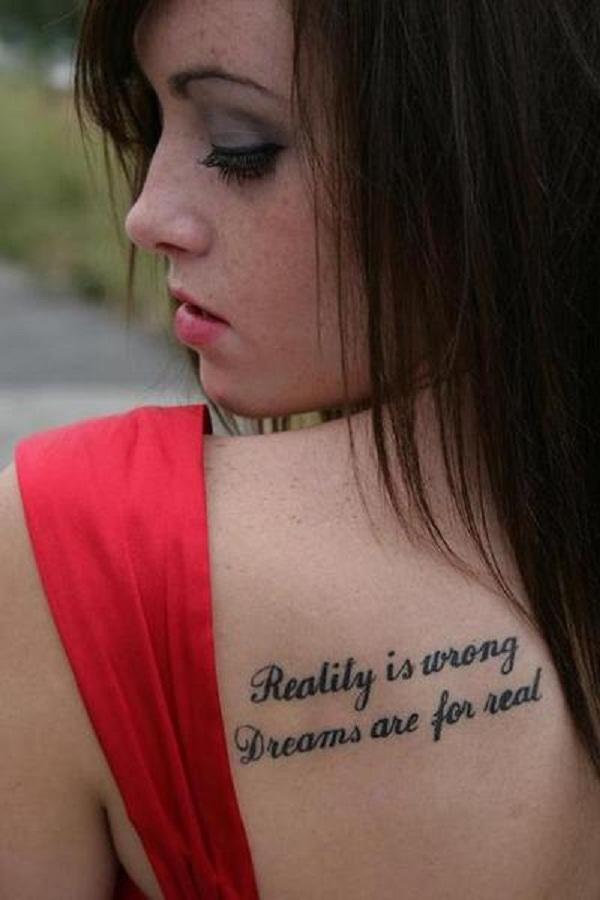 I have loved the stars too fondly to be fearful at night tattoo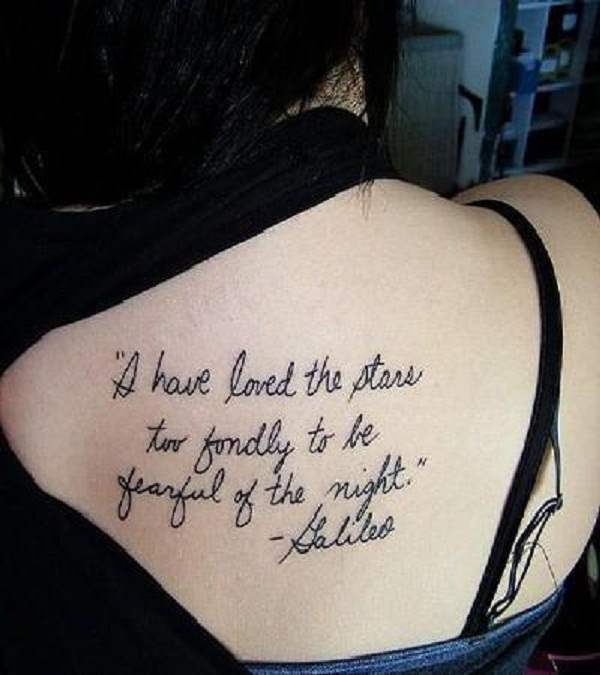 Your past is past Nothing will change it tattoo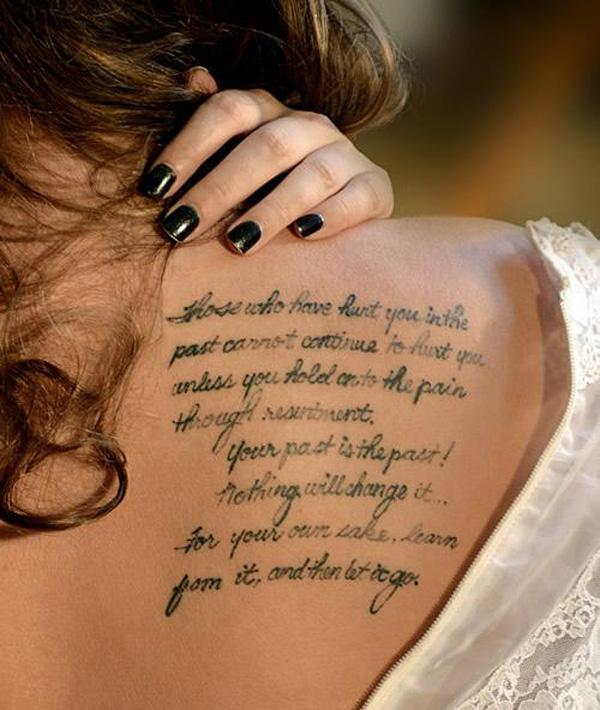 Those who hurt you in the past cannot continue to hurt you now unless you hold on to the pain through resentment. Your past is past! Nothing will change it. You are only hurting yourself with your bitterness. For your own sake, learn from it, and then let it go.
Always on my mind forever in my heart tattoo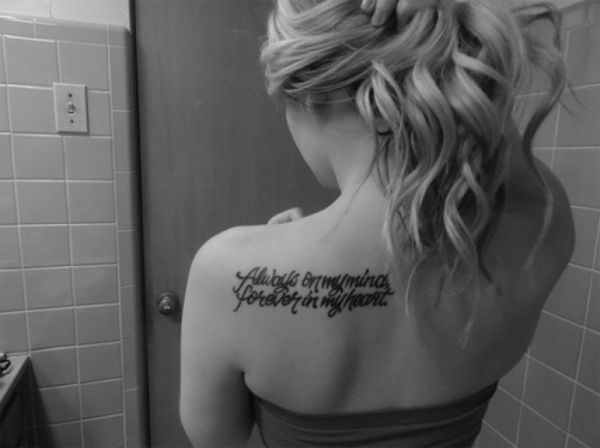 Quote tattoo on bicep
The bicep is ideal for medium-length quotes, contoured to the muscle's shape. Pain level is generally low due to the abundance of muscle and fat.
Tattoo quotes – how embarrassing to be human ~ Kurt Vonnegut on his novel Hocus Pocus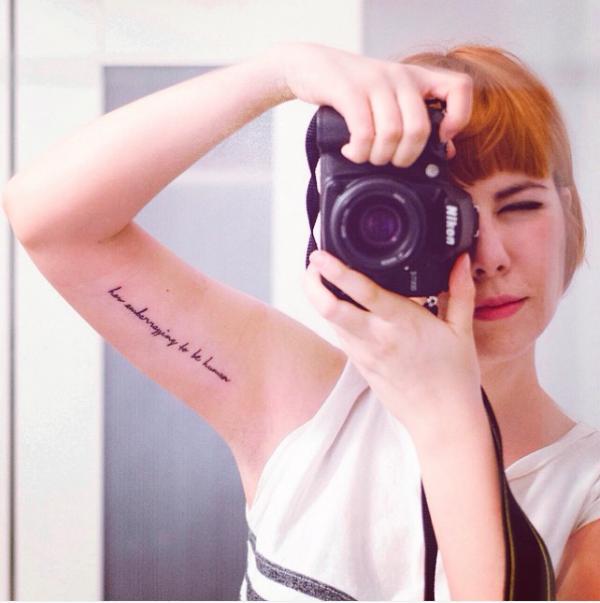 All you need is love bicep tattoo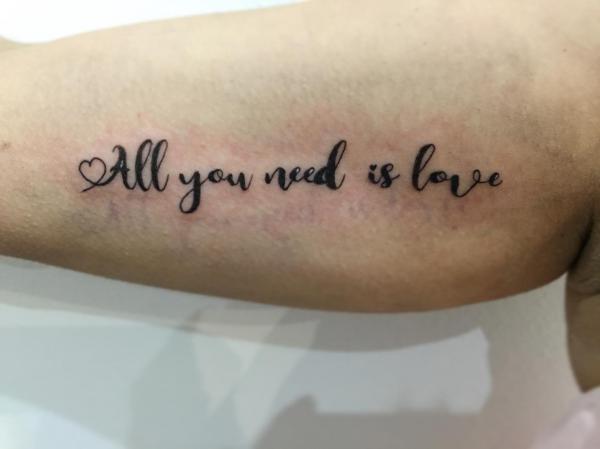 Wrist quote tattoo
The wrist suits short, meaningful quotes, easily seen by the wearer. However, the location's sensitivity can make tattooing more painful.
Love her Respect him tattoo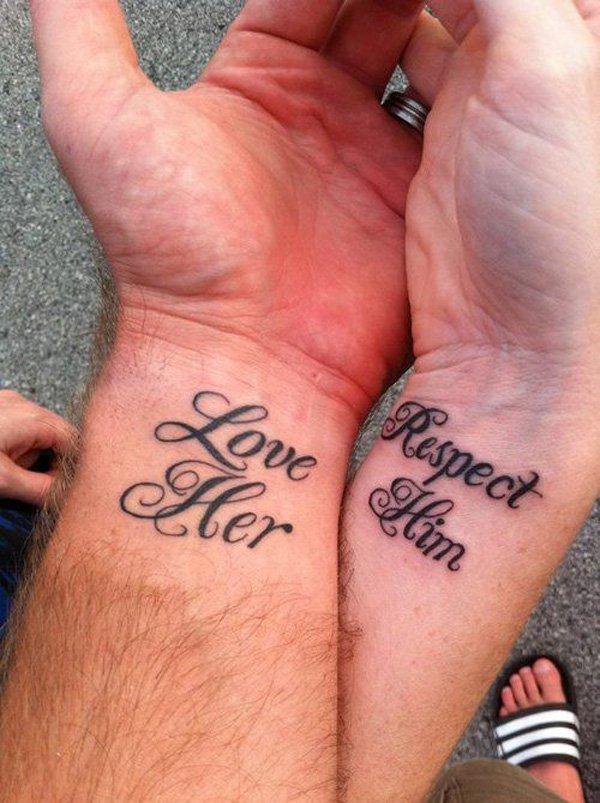 I am not afraid to walk this world alone tattoo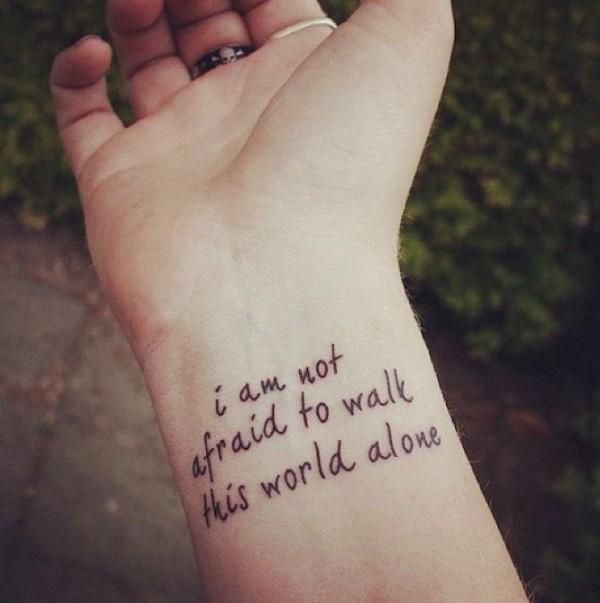 Be still quote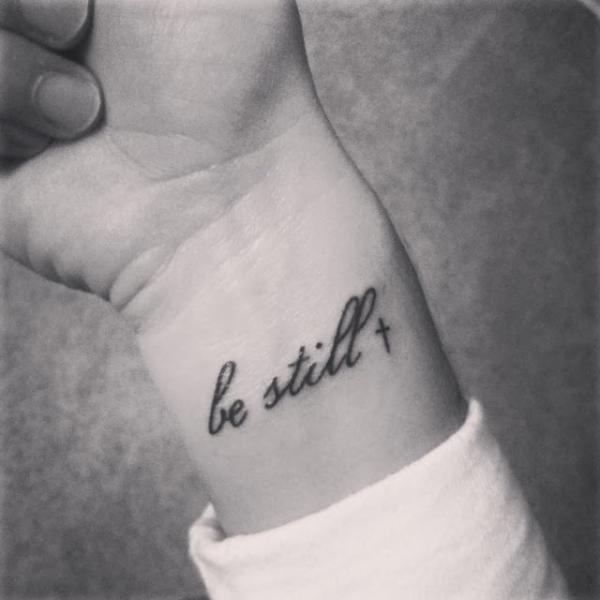 So it goes tattoo tattoo on wrist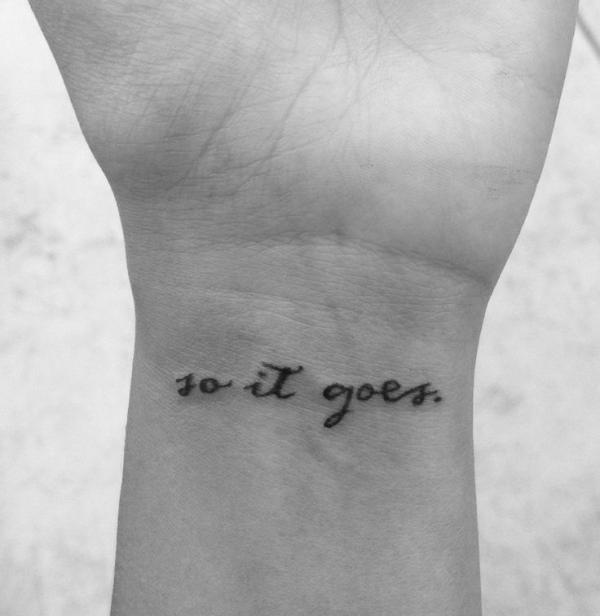 Rib quote tattoo
The rib area provides a private space for lengthier quotes. The design may wrap around the body's curvature, but the pain level is often high due to less flesh covering the bone.
Fall down seven times stand up eight japanese tattoo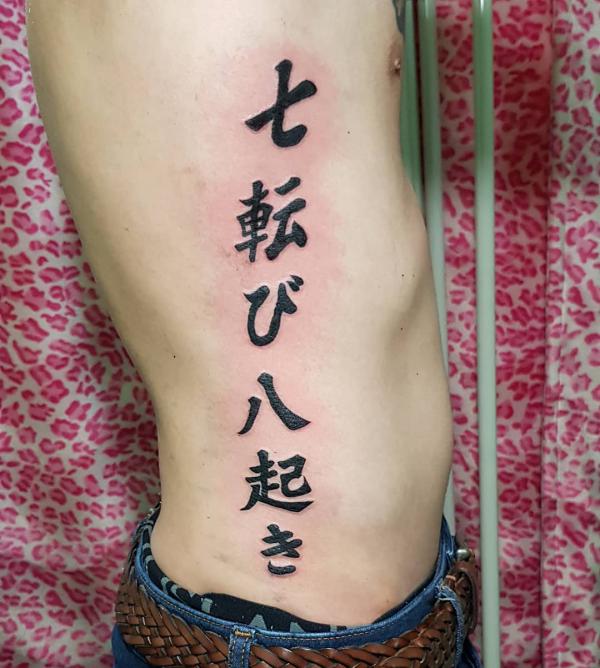 She believed she could so she did wave tattoo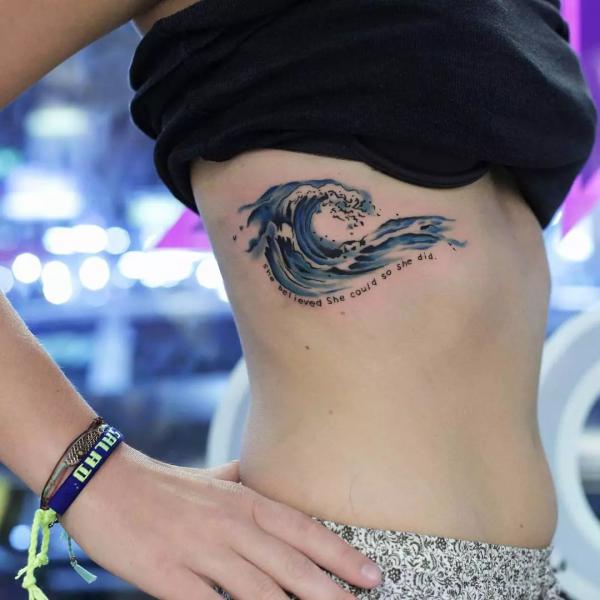 Hearts are wild creatures thats why our ribs are cages tattoo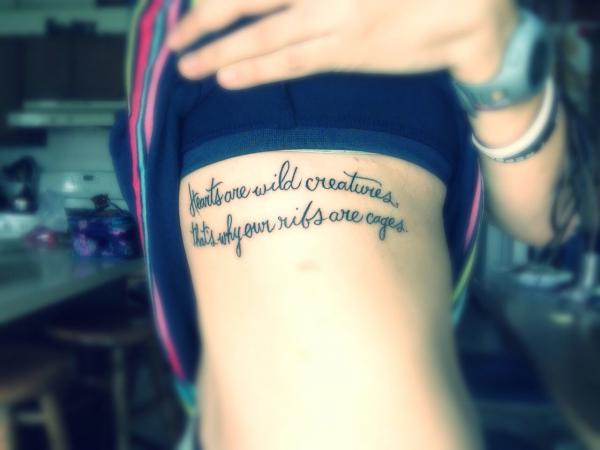 All you need is love tattoo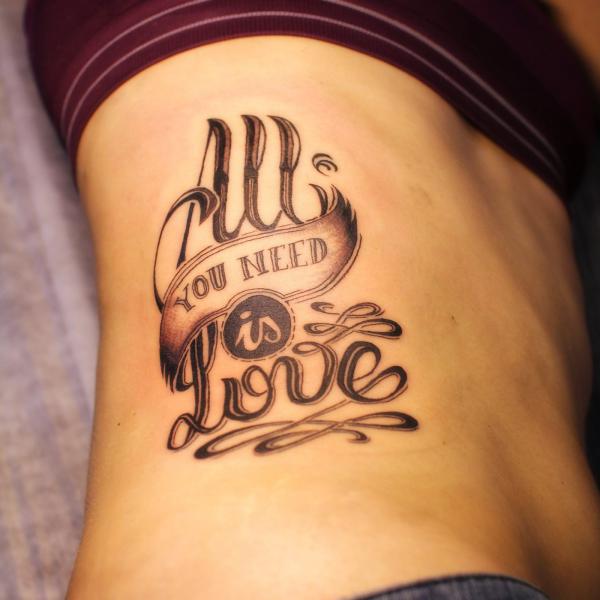 Take care of the sense, and the sounds will take care of themselves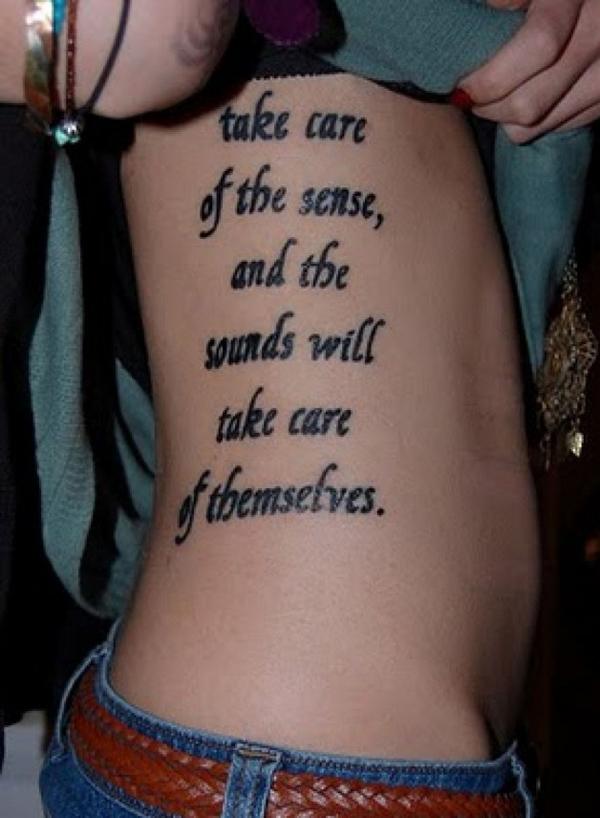 But love. I've come to understand, is more than tree words mumbled before bedtime. Love is sustained by action, a pattern of devotion in the things we do for each other every day.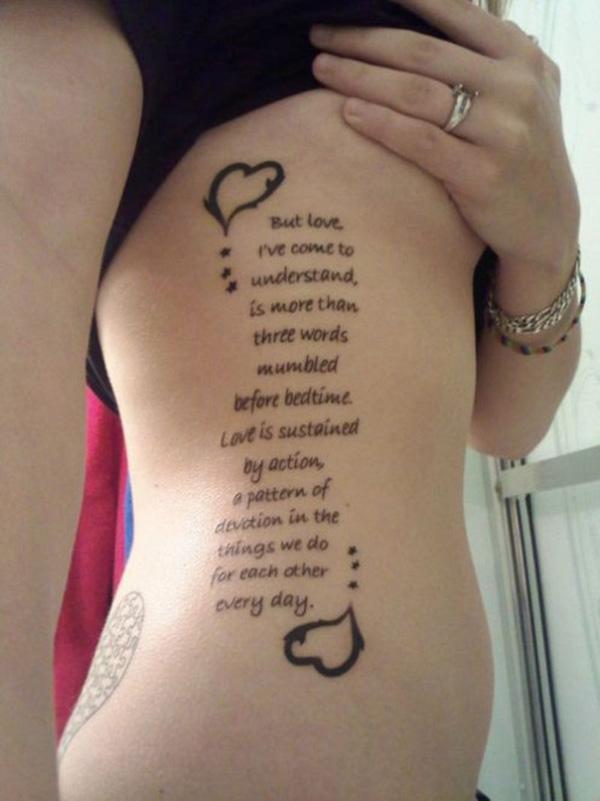 Happiness depends upon wishes tattoo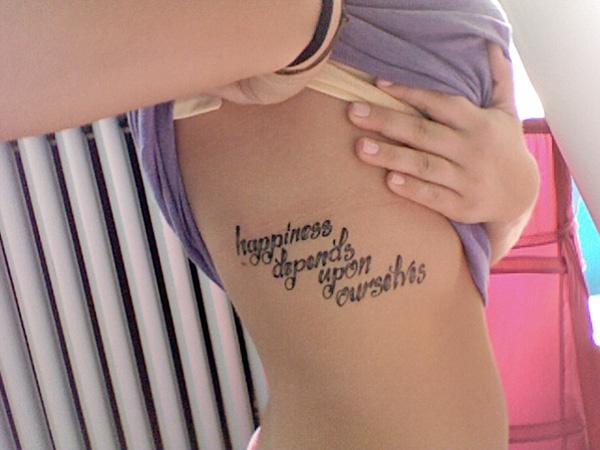 God, grant me the serenity to accept the things I cannot change, the courage to change the things I can, and the wisdom to know the difference.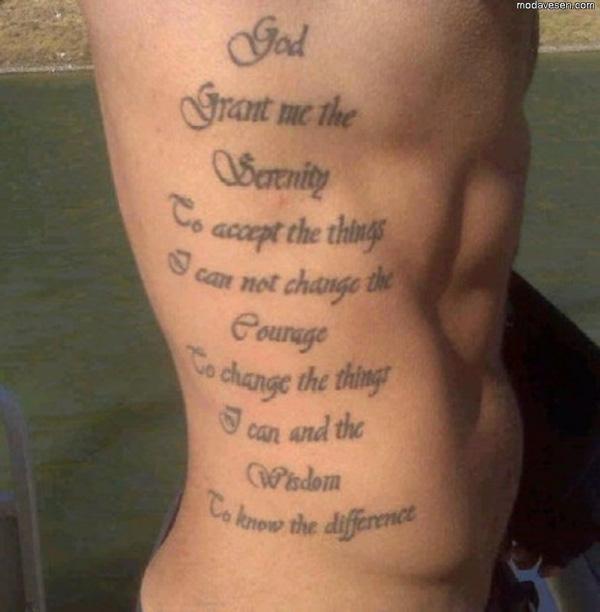 For by grace you have been saved through faith tattoo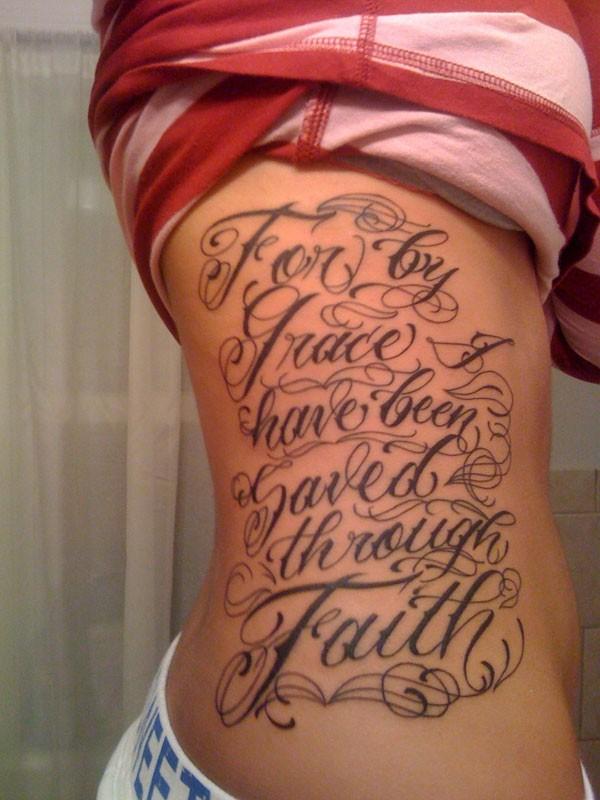 Fall down seven times stand up eight tattoo on rib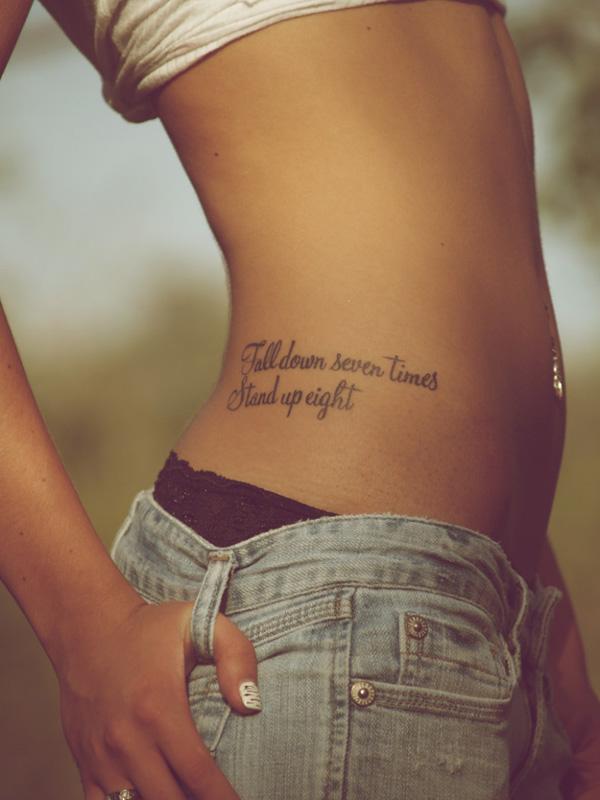 Quote on thigh tattoo
Thigh tattoos offer a generous space for longer quotes. It's a versatile area that can handle large fonts and detailed designs.
Happily ever after thigh tattoo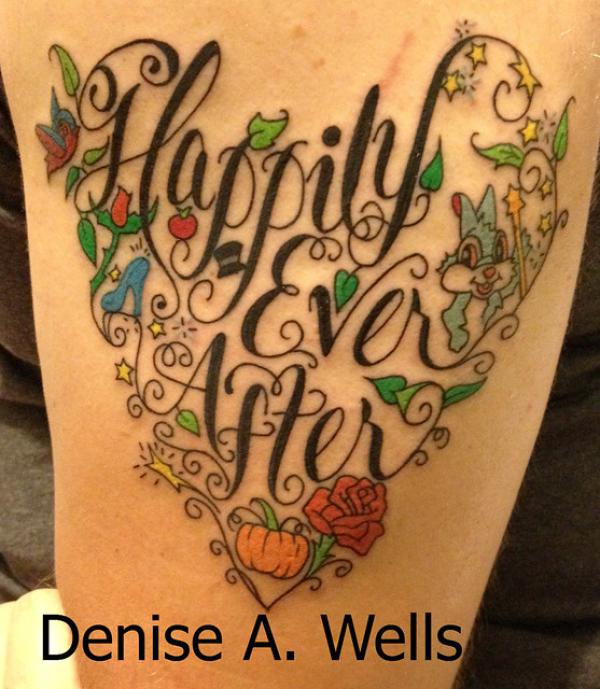 No rain no flowers tigh tattoo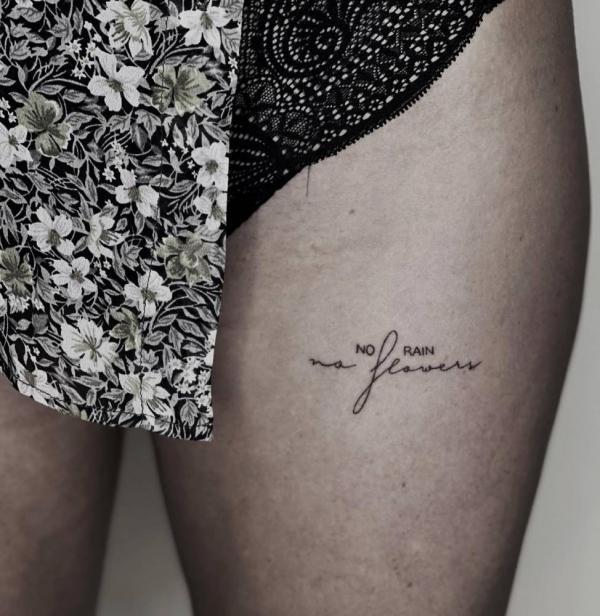 I love you to moon and back tattoo on thigh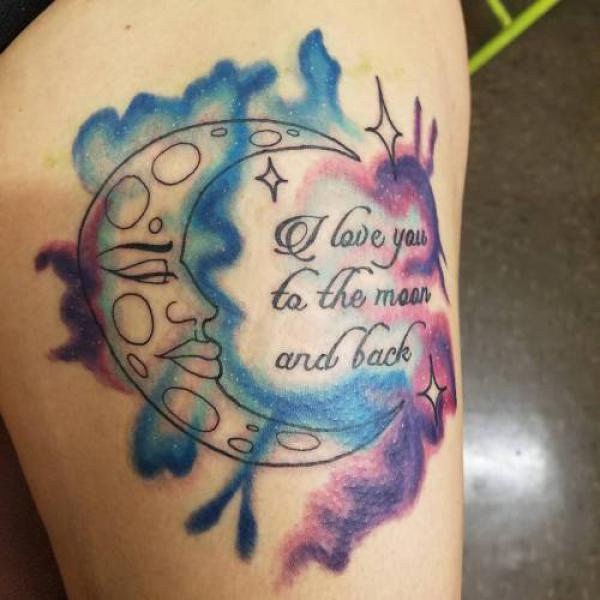 Remember who you are tattoo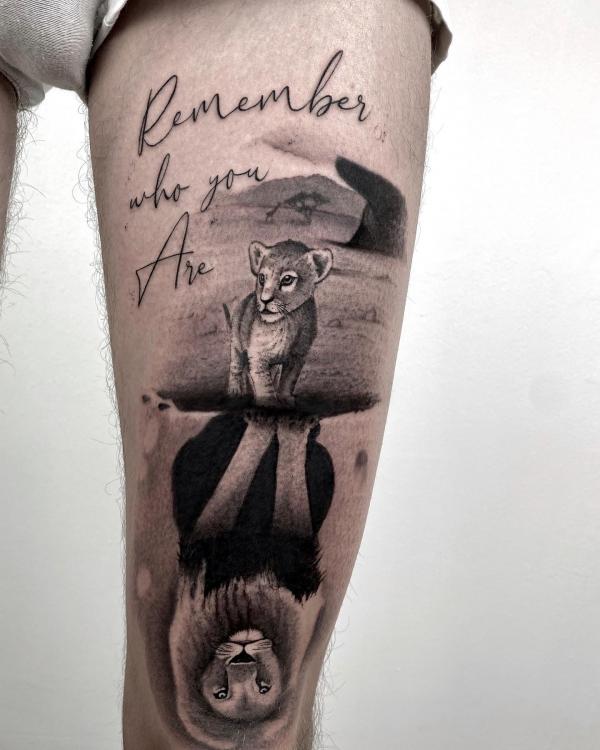 Fork tattoo meaning the best is yet to come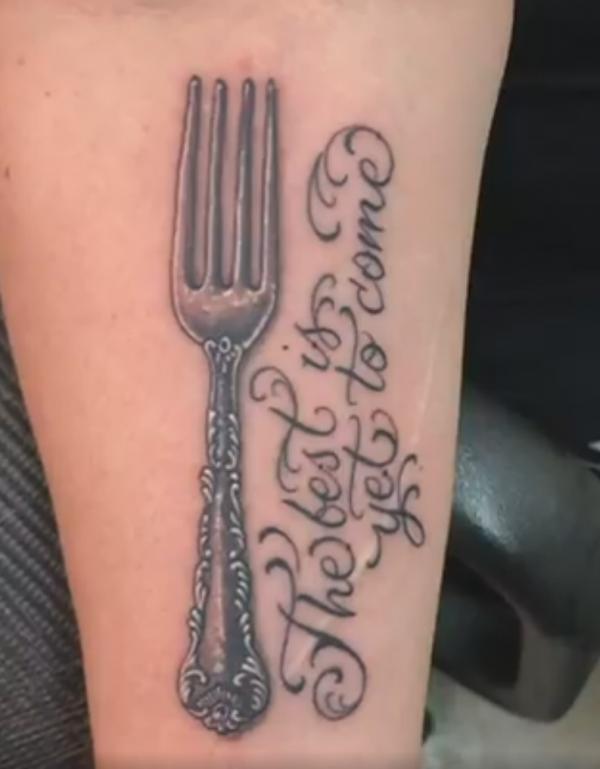 You never know how strong you are tattoo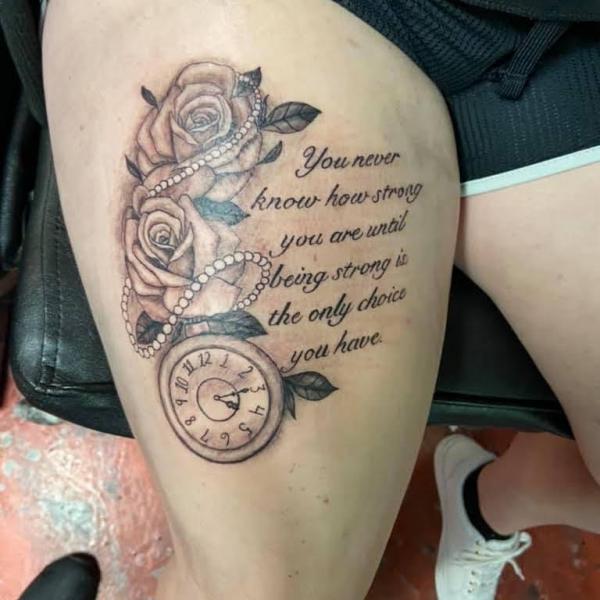 I am enough tattoo with butterfly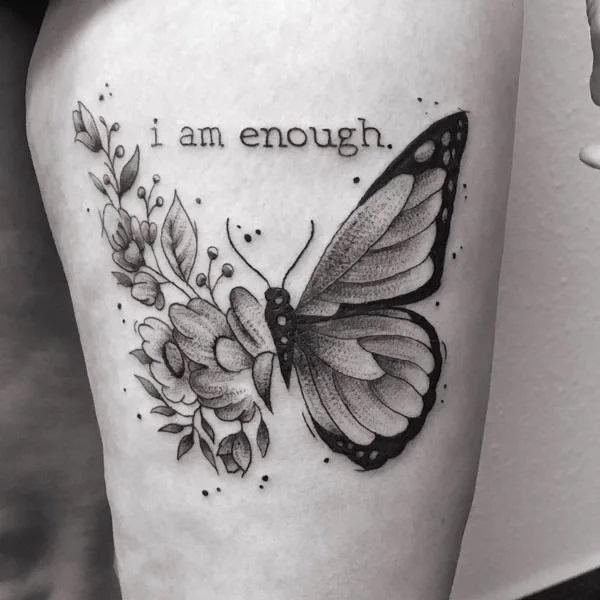 Om mani padme hum thigh tattoo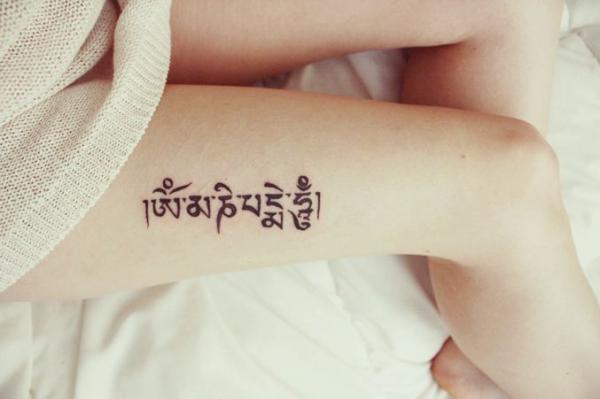 Dream catcher with quote Not All Who Wander Are Lost thigh Tattoo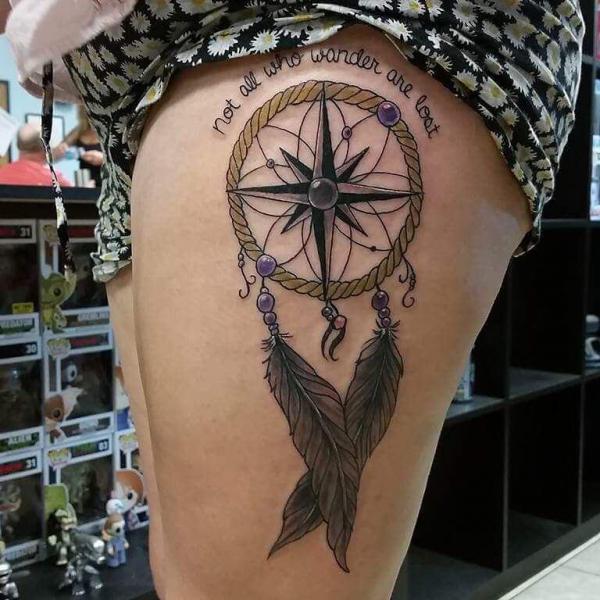 I believe that everything happens for a reason tattoo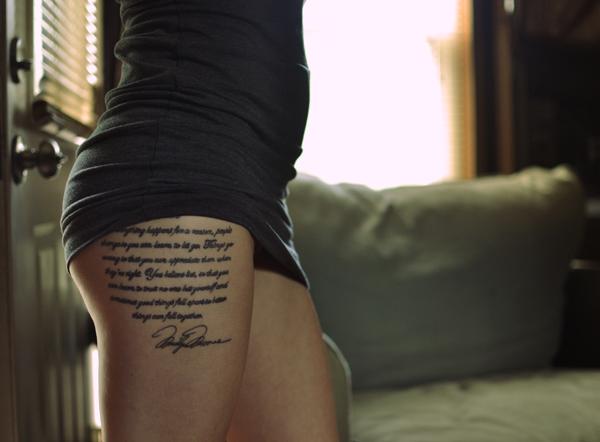 I believe that everything happens for a reason. People change so that you can learn to let go, things go wrong so that you appreciate them when they're right, you believe lies so you eventually learn to trust no one but yourself, and sometimes good things fall apart so better things can fall together.
Quote on arm tattoo
Arm tattoos can accommodate a variety of quote lengths. The forearm, in particular, is a popular choice for its visibility and the ability to incorporate the design with the arm's natural shape.
Dream without fear love without limits tattoo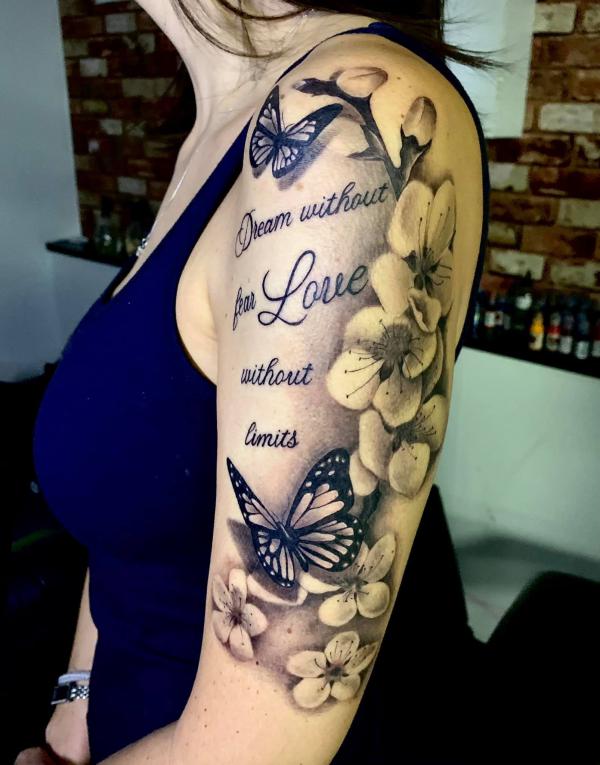 I am enough tattoo with flower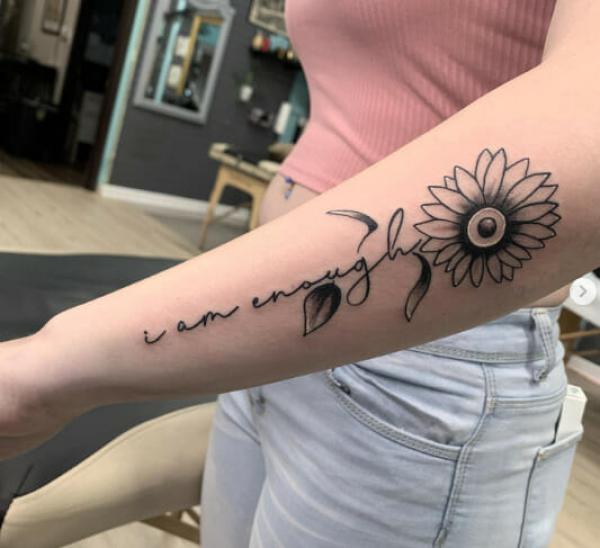 Never a victim, forever a fighter tattoo on forearm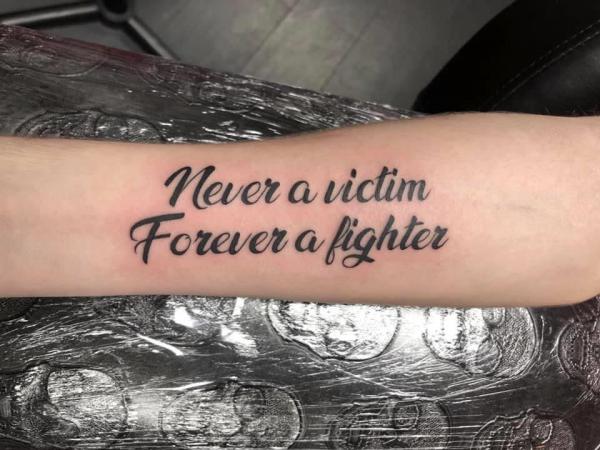 What matters most is how well you walk through the fire tattoo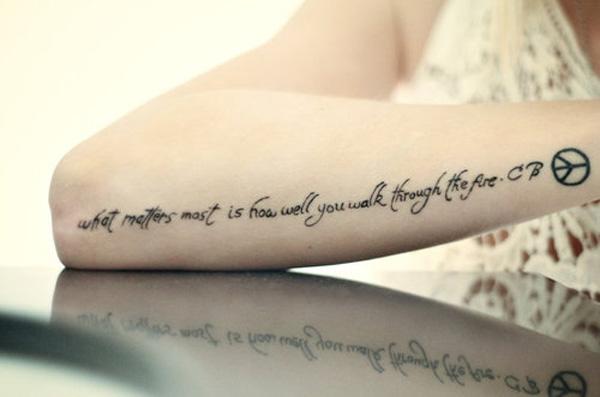 Bloom where you are planted tattoo on forearm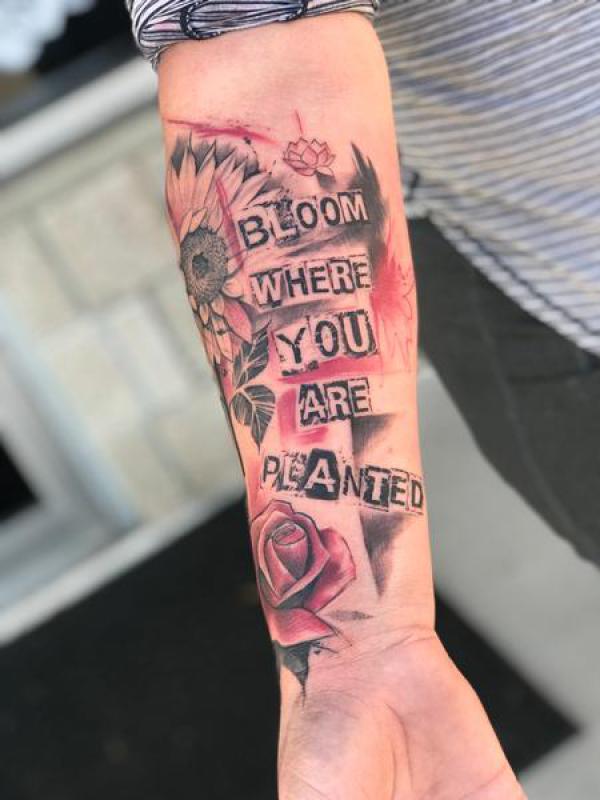 Not all those who wander are lost tattoo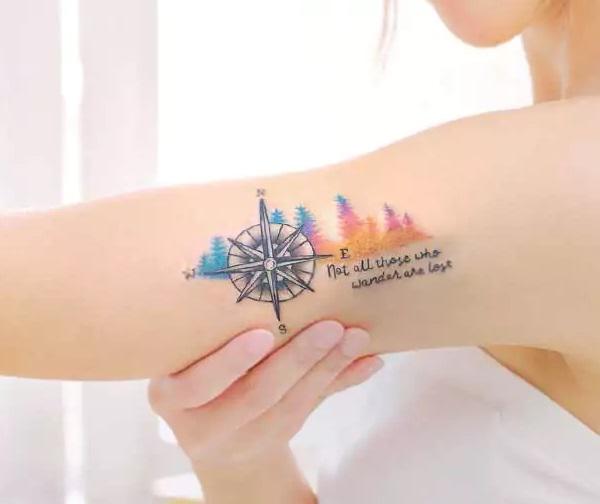 In god we trust arm tattoo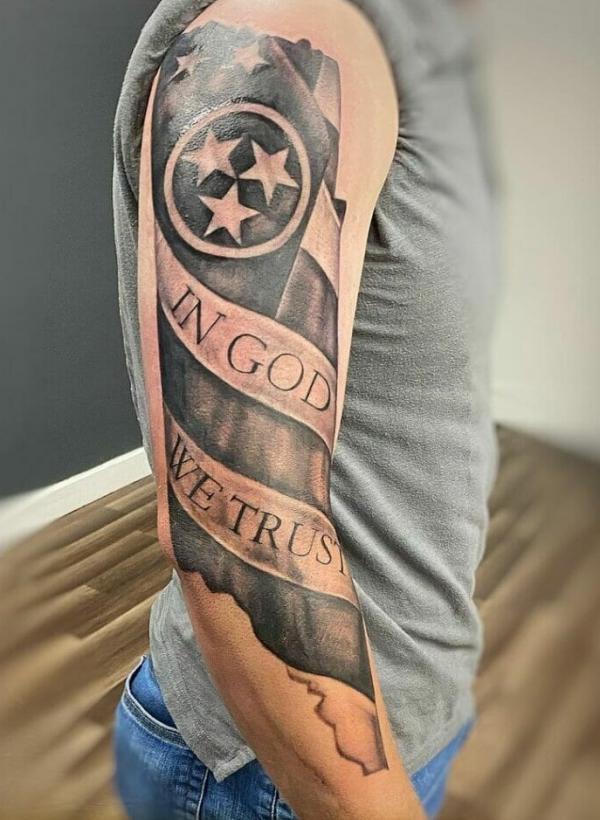 I'm not afraid I was born to do this tattoo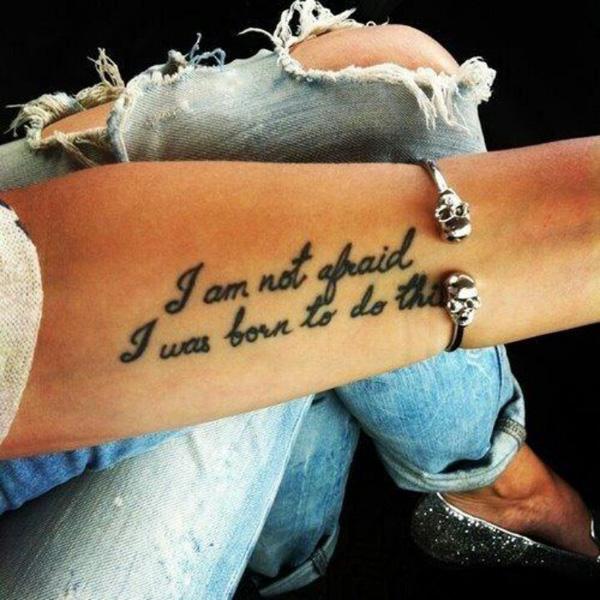 So dear, Love him, that with him all deaths – Could endure, without him live no life tattoo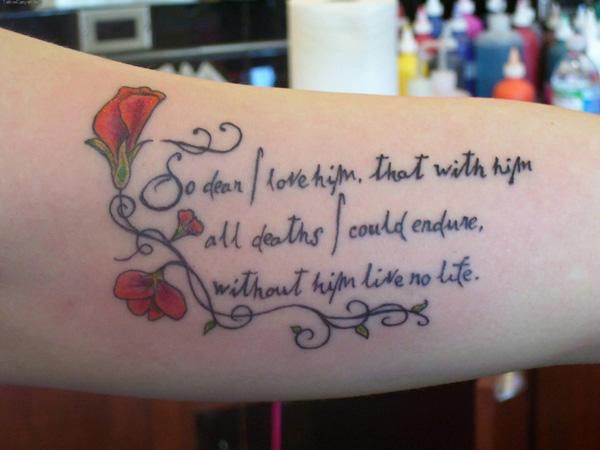 Laugh as much as you breathe. Love as long as you live tattoo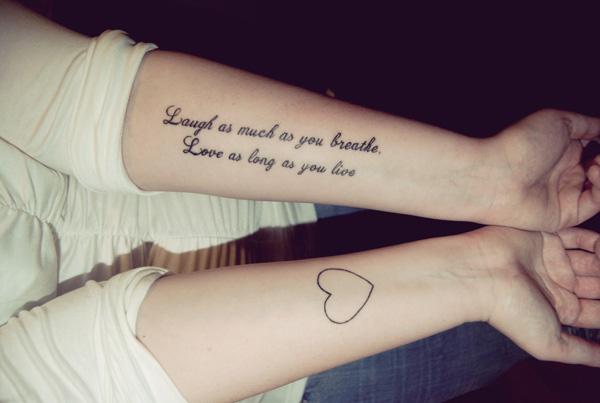 Together forever apart. Maybe in distance but nevever in heart tattoo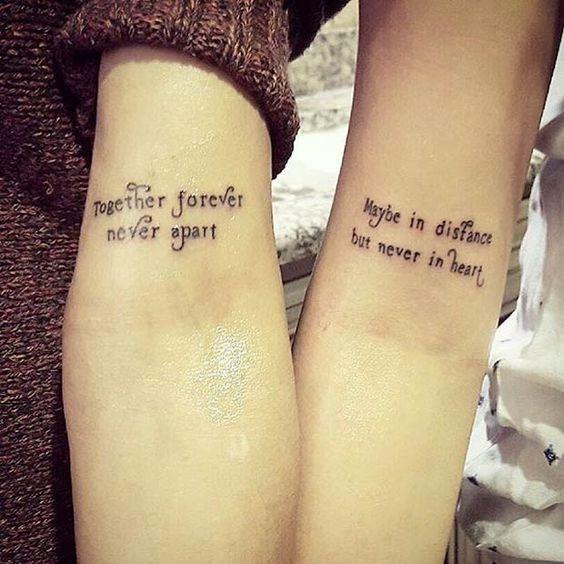 Quote on chest tattoo
Chest tattoos are ideal for mid-length to long quotes. The flat area allows for larger designs and can accommodate text that needs more horizontal space. However, you may choose short tattoo quotes if the font size is larger.
Happily ever after chest tattoo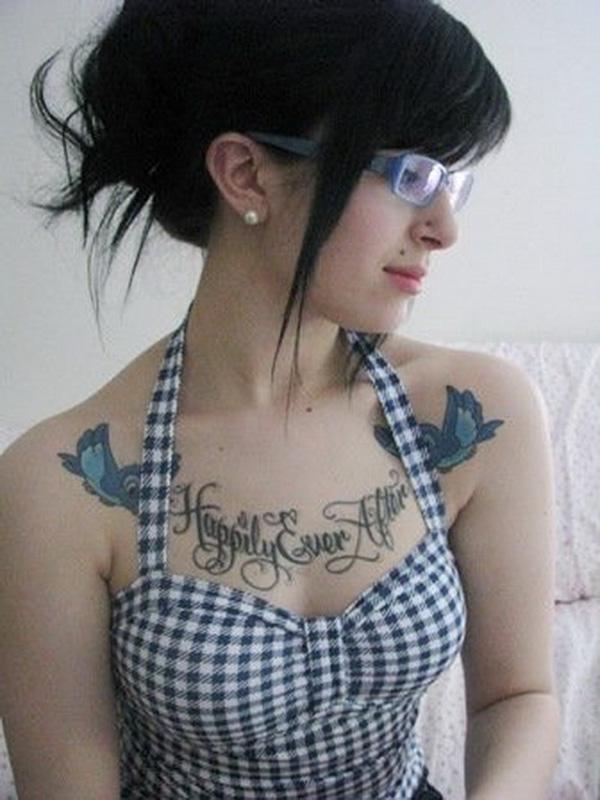 We are the graceless and dumbfounded, insane with our own insatiable desire for another time and place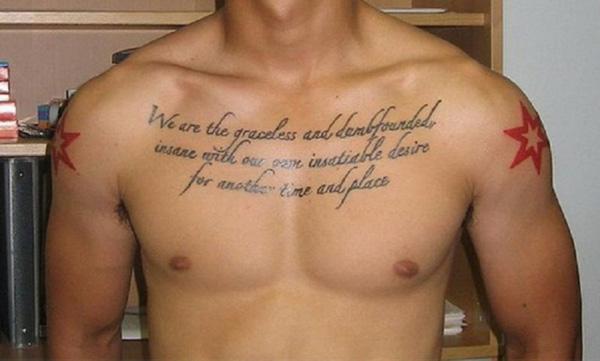 True to myself tattoo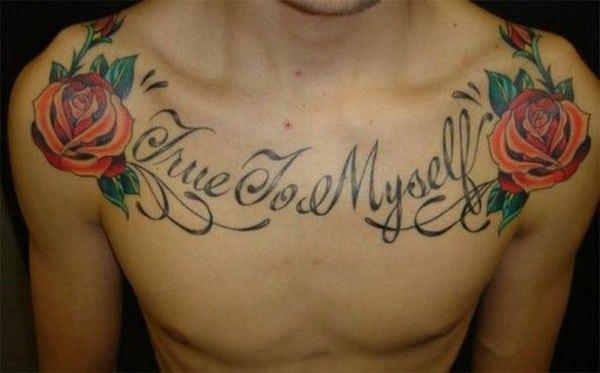 When words fail music speaks tattoo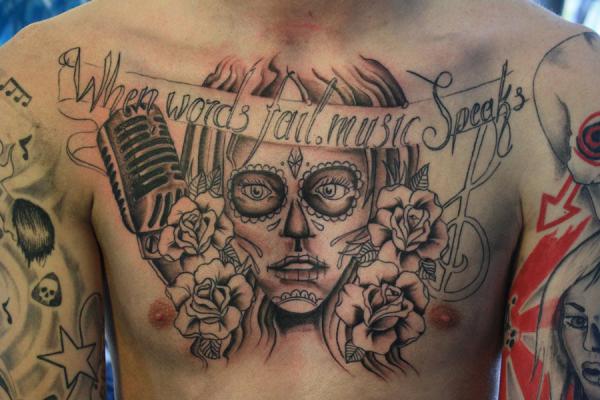 Happily ever after tattoo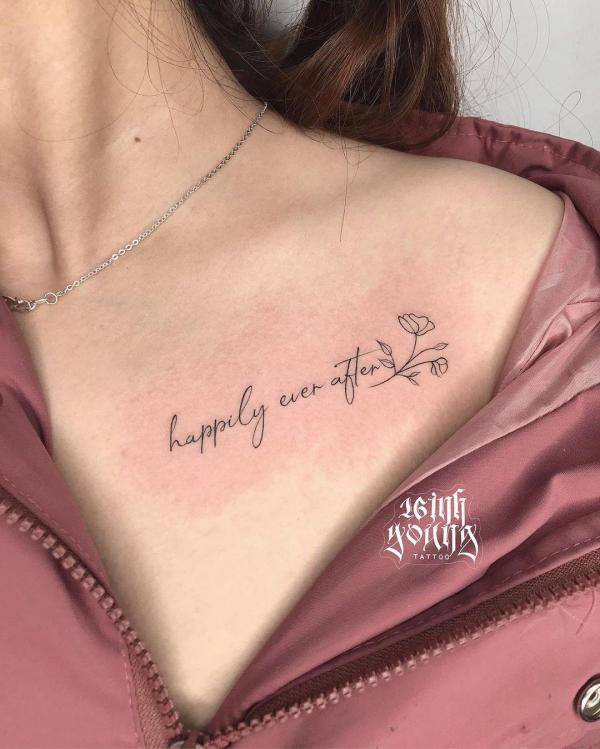 In gods hand tattoo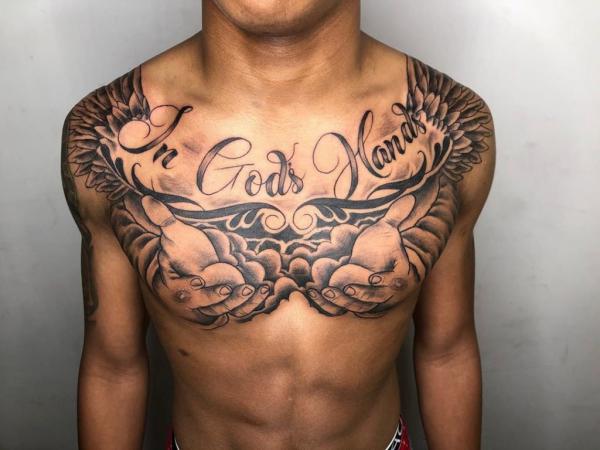 No pain No gain chest tattoo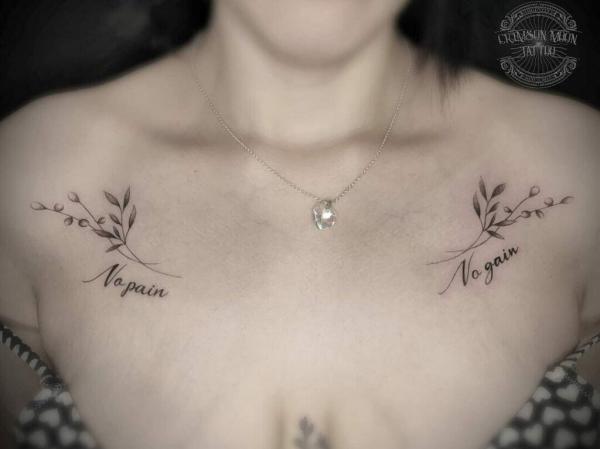 Some say I'm going the wrong way . . . when it's just a way of my own . . . away from the rest.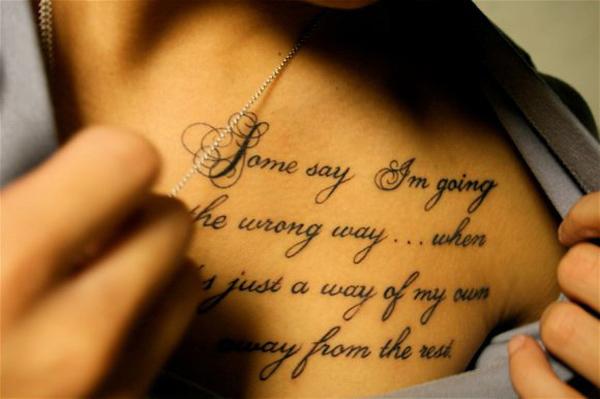 Inspirational quotes with tattoo pictures
Inspiring quote tattoos combined with evocative images serve as constant reminders. By combining visually striking designs and profound messages, these tattoos create a unique and lasting impression that resonates with the wearer and those who witness it. In the following showcase, we present some examples of tattoo pictures with quotes that captivate the eye and inspire the soul. Each piece of art is thoughtfully designed to represent the essence of the chosen quote, turning mere words into a powerful and permanent statement on the body.
Finding the Right Quote for You
When choosing an inspirational tattoo quote, it's essential to find one that resonates with you on a deep, personal level. The right quote will be one that speaks to your soul and captures the essence of who you are and what you hope to achieve in life.
Reflect on Your Values and Beliefs
Consider the values and beliefs that are most important to you. Are you passionate about self-improvement, love, strength, or resilience? The more your chosen quote aligns with your core values, the more meaningful and powerful it will be for you.
Make It Personal
Your inspirational tattoo quote should be uniquely meaningful to you. Consider personalizing a quote by adding a meaningful word or phrase, or even incorporating a symbol that holds significance for you.
Think About Placement
The placement of your tattoo is just as important as the quote itself. Consider where on your body you want to place the quote, as this can enhance its meaning and significance. For example, a quote about strength might be inked on your bicep, while a quote about love could be placed near your heart.
The Art of the Inspirational Tattoo Quote
Once you've chosen your perfect quote, it's time to think about the design. There are many ways to make your inspirational tattoo quote visually stunning and unique.
Choose right font for the tattoo quote
The font you choose can dramatically change the look and feel of your tattoo. From elegant script to bold block letters, the possibilities are endless. Take the time to explore different fonts and find one that complements the quote and your personal style. Here is a list of tattoo quote fonts for your reference.
Old English: A classic and elaborate font that adds a touch of medieval aesthetic to your quote.
Typewriter: Mimics the look of old-fashioned typewriter text, giving a vintage and nostalgic feel.
Script: Elegant and flowing, script fonts are popular for their cursive style, perfect for romantic or delicate quotes.
Gothic: Known for its bold and intricate lettering, gothic fonts are often used for powerful and dramatic quotes.
Sans Serif: A clean and straightforward font without any decorative flourishes, often chosen for a minimalist and modern look.
Celtic: Inspired by traditional Celtic designs, these fonts give a unique and intricate touch to your quote.
Tattoo Chicano: Popularized by the Chicano culture, this font style features bold, blocky letters with strong lines and shading.
Embellishments and Symbols
Incorporating embellishments and symbols into your inspirational tattoo quote can add depth and visual interest to your design. Consider adding a simple border, a meaningful symbol, or even a small illustration to enhance the overall look of your tattoo.
Embrace the Power of Inspirational Tattoo Quotes
In conclusion, inspirational tattoo quotes are an incredible way to keep a permanent reminder of your strength, resilience, and wisdom close to your heart. By choosing a quote that resonates with you and working with a skilled tattoo artist to create a stunning design, you'll have a piece of body art that will inspire you for years to come.
Go forth and embrace the power of inspirational tattoo quotes – your body and your soul will thank you.