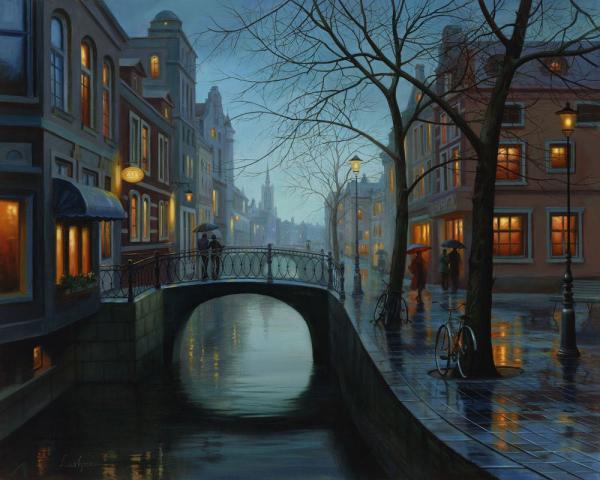 Eugene Lushpin is a celebrated contemporary artist whose work graces private collections throughout the United States, Russia and abroad. Greatly influenced by the Russian Realism School, his inspiring paintings of still life and landscape reflect a complex rendering of texture, illusionistic light and an intricate attention to detail.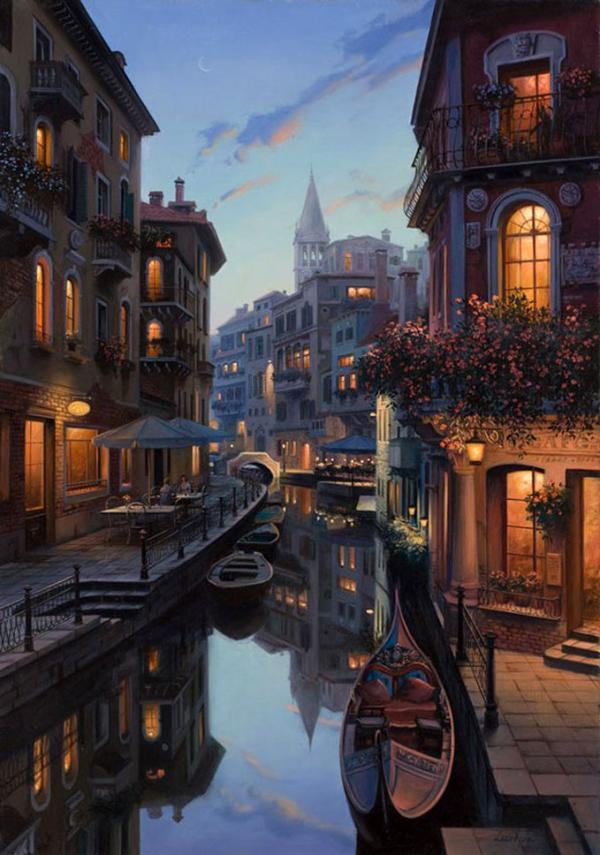 In his first creative stage, the artist followed the traditional technique of the Russian Realism School, elaborately painting his surfaces with the finest glazes. Possessing a strong interest in the effect of illusions, his early work reflects a strong sense of symbolism. Skillfully mastering the complex technique of texture painting with glimmering, lustrous or reflective surfaces, Lushpin created a series of photorealistic landscapes.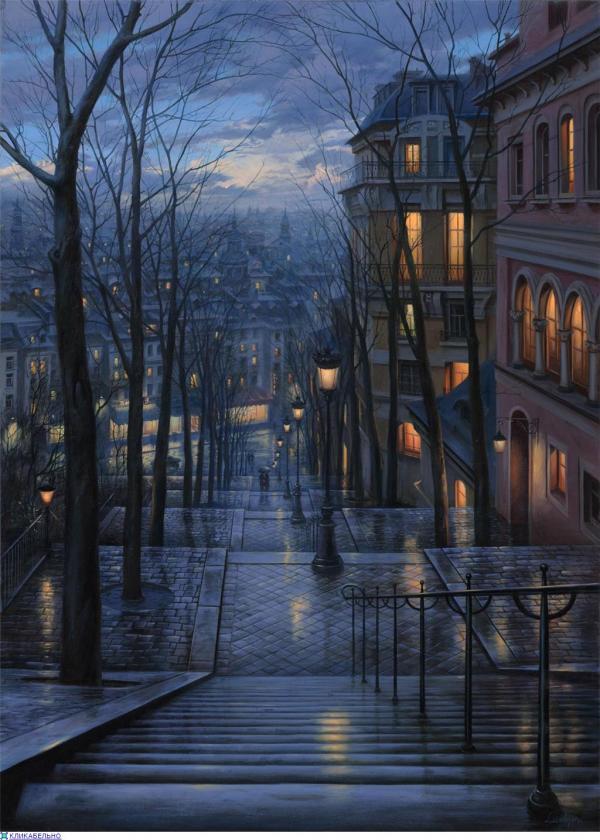 Recently, the artist's interests have become more focused on the image of the city and he captures the dynamic energy of a crowded sidewalk or the serene mood of a quiet neighborhood in his city paintings . Rooftops are often a prominent subject in much of his work, representing the theme of fairy tales from the artist's childhood – man rising above everyday problems and the bustle of the world. His brilliant use of color and sharp contrast combined with loose Impressionistic brushstrokes bring a dynamic quality to his impressive artwork.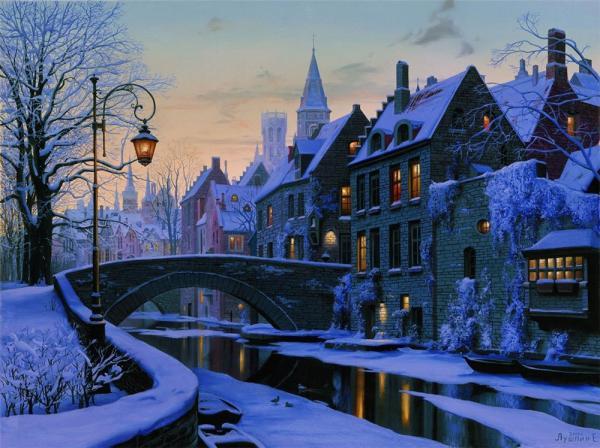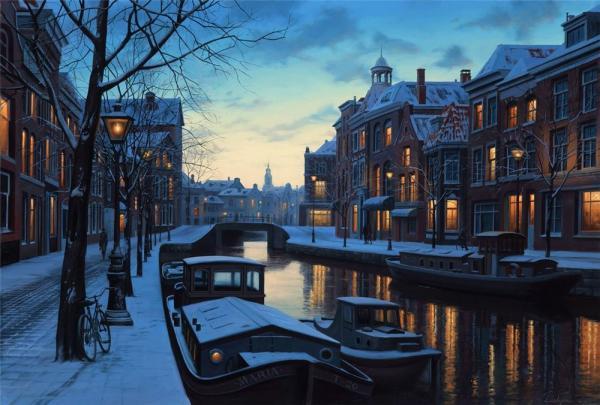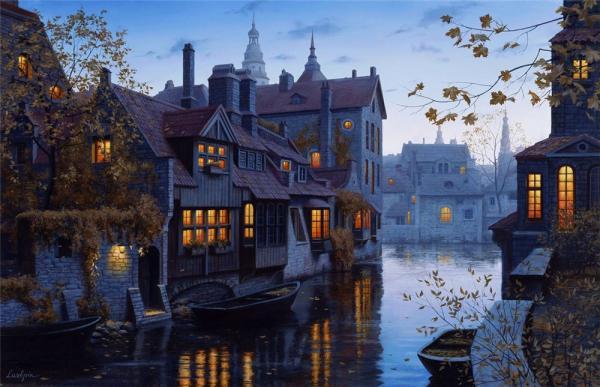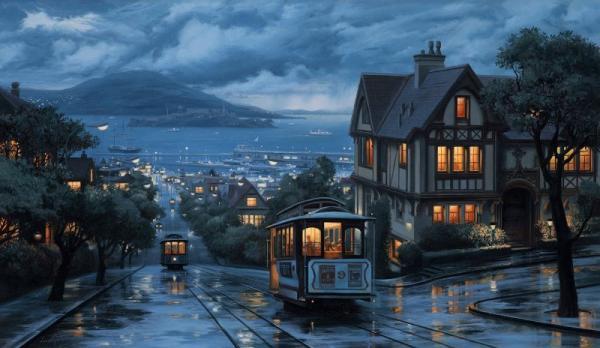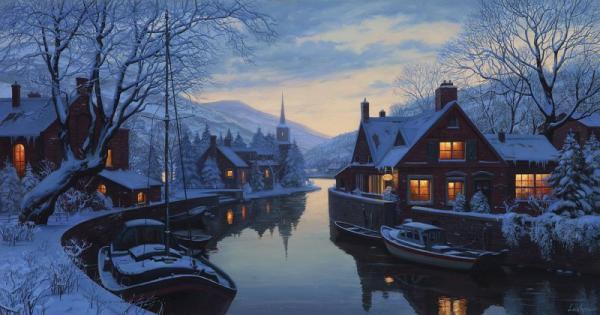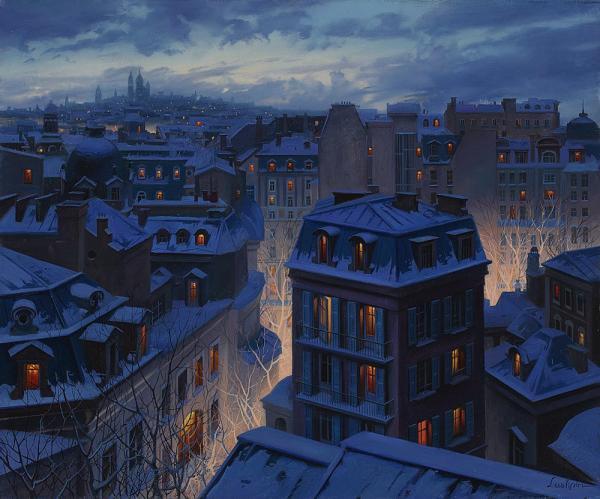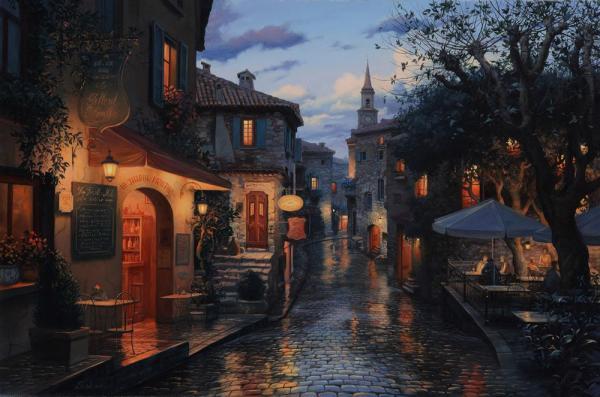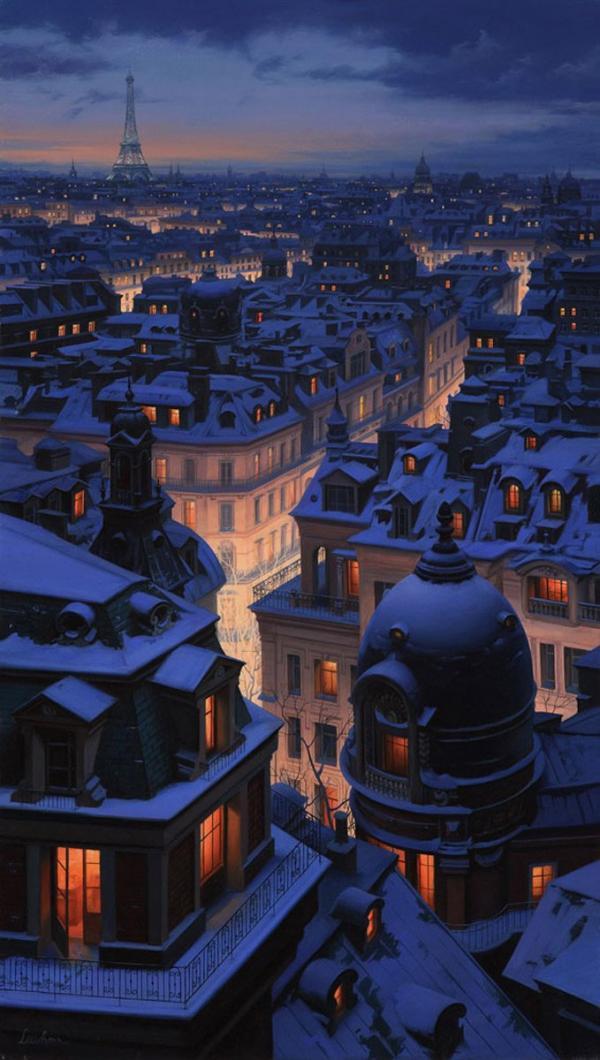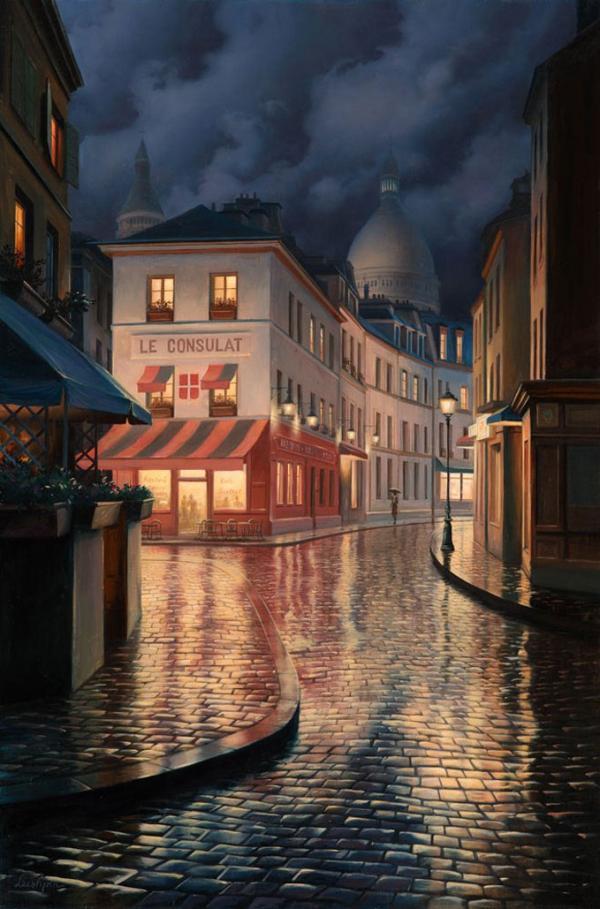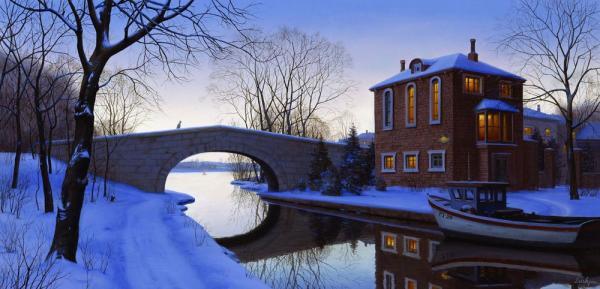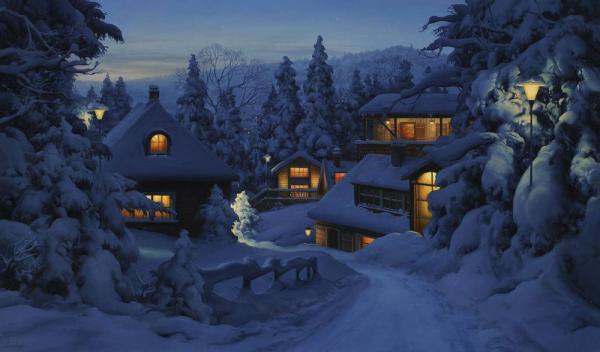 View the website