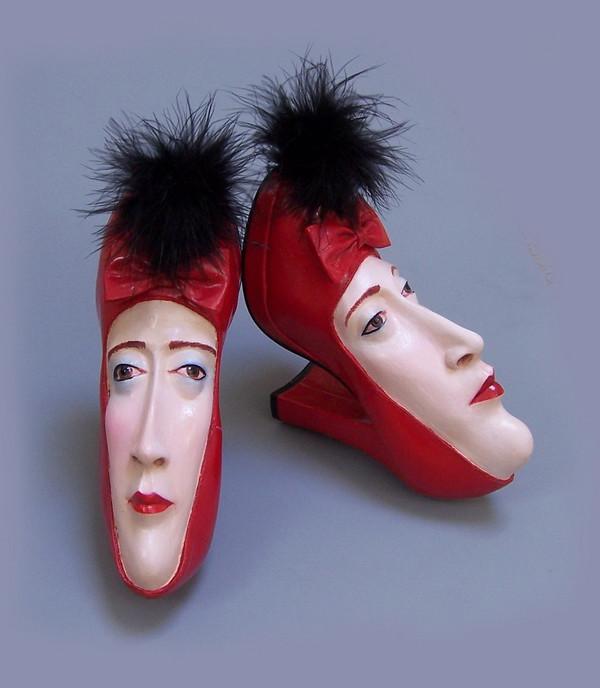 Graduated with MFA Sculpture in Boston University College of Fine Arts, American artist Gwen Murphy sees a shoe as a kind of fetish, because it has a presence, and the power to protect and transport us.
"Since I was a very young child I have looked at shoes and found them looking back at me, each pair with its particular personality and facial expression. Mouths yawning open, they sometimes look sleepy, grouchy, or fierce." ~ Gwen Murphy
Murphy's sculpture Foot Fetish series began in 2005. Since then, she has made close to 60 pairs of shoe sculptures, using only shoes that were second-hand, cast-offs, or found on roadside.
A few of the Foot Fetishes have been made entirely of clay, others of repurposed hardwood forms beautifully carved and found in Massachusetts, which was once home to a booming shoe industry.