Holographic nails are one of the hottest trends in nail art today, and for good reason. Compared to metallic or glitter nails, holographic nails offer a unique twist on classic glamour that is sure to turn heads. With their shimmering rainbow hues and mesmerizing patterns, these sparkling talons can instantly add an eye-catching touch of elegance to any look. But if you've ever tried to create your own holographic manicure at home, you know it can be tricky to get just the right effect. Never fear! We're here with a complete guide on how to shine bright with mesmerizing holographic nails at home.
What is holographic nail polish?
Holographic nail polish is a type of nail art that creates an eye-catching, three-dimensional effect on the nails. It reflects light in different directions to create a rainbow spectrum of colors. The holographic effect creates a mesmerizing and unique look that can range from subtle to bold, depending on the application and the color of the base polish used. The holographic effect can be achieved by using specialized pigments or glitter particles suspended within the base coat, creating an iridescent look that catches the light at all angles. Holographic nail polishes are available in many shades from pastel pinks to bright blues, making them perfect for any style or occasion!
Differences between holographic nails and regular nail polish
Unlike regular nail polish, holographic nails feature a special iridescent finish that reflects light in various hues to create an almost 3D effect. Additionally, the application of holographic polish requires more skill than traditional polishes since it often involves layering multiple colors to achieve the desired look. Furthermore, due to its reflective properties, holographic polish may require additional top coats or sealants for longer wear compared with regular polishes which can be removed easily using standard removers and cotton pads.
Step-by-step guide to get holographic nails at home
Preparing the materials
Creating the perfect holographic nail look is easier than ever with all of the products available today. To get started on creating mesmerizing holo nails at home, here's what you need:
Hologram Nail Polish – This polish has tiny particles that reflect light and create a rainbow effect when seen from different angles. It comes in many colors and finishes for endless creative possibilities.
Holo Top Coat – A clear top coat made specifically for applying over hologram polishes. It helps protect against chipping while enhancing its reflective properties even more.
Base Coat & Topcoat – A base coat will help prevent staining of natural nail beds while adding longevity to any manicure. Finish off with an additional layer of clear topcoat for added protection against wear and tear over time.
Prep & Cleanup Supplies– Have acetone remover handy along with lint-free wipes as well as cuticle oil. Make sure skin around the nail bed stay hydrated throughout this process.
Steps to create nail art
Once we have the necessary materials, we can begin the following steps to create holographic nail art.
Step 1 – Apply your base coat and let it dry before continuing to prevent smudging or bubbling from underneath the layers above it.
Step 2 – Once your base layer has dried thoroughly, take out some glitter powder/flakes onto an eyeshadow applicator brush. Then use circular motions over each finger individually until all 10 fingers are covered evenly in sparkles!
Step 3 – Using another clean eyeshadow applicator brush, dip it into rubbing alcohol. Gently dab the brush around each finger to remove excess glitter, enabling the topcoat to be applied smoothly.
Step 4 – Seal off all that hard work by brushing one even layer of clear topcoat over every single fingernail! You now have yourself beautiful sparkling Holographic Nails right at home!
With these easy steps as guidance, anyone can master creating stunning Holograhpic Manicures right at home!
Simply Gorgeous – Stunning Holographic Nail Art Designs
From subtle holographic accents to full-on rainbow color schemes, we have collected stunning holographic nail art designs for you to find inspiration from. Whether you're looking for something fun or elegant for your next manicure appointment, these nail art design ideas will provide plenty of inspiration! With so many creative options available, you can easily find a style that works best with your personal aesthetic.
Elegant holographic stripes nail art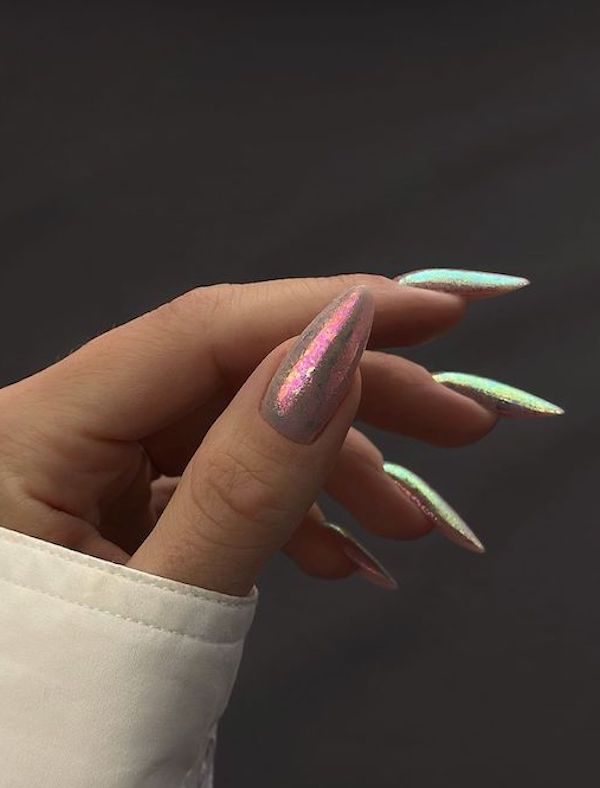 Sparkling Aurora Nails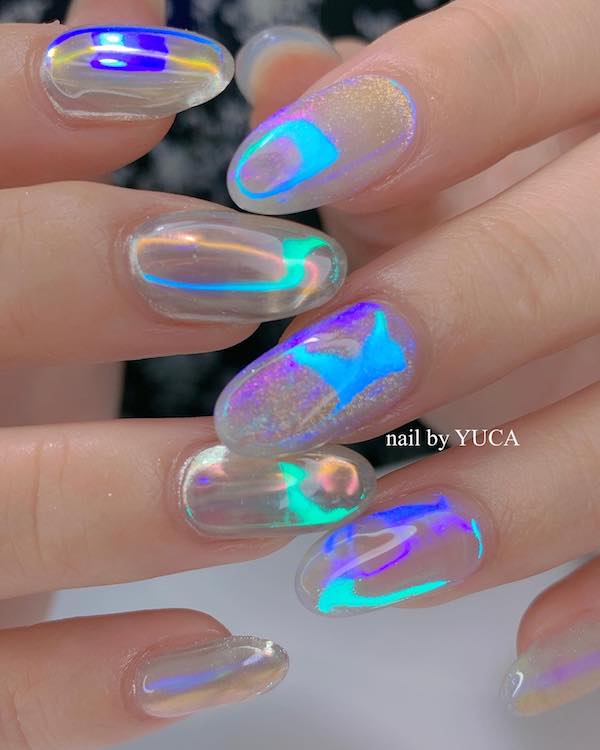 Transparent Metallic Mid Coffin Nail art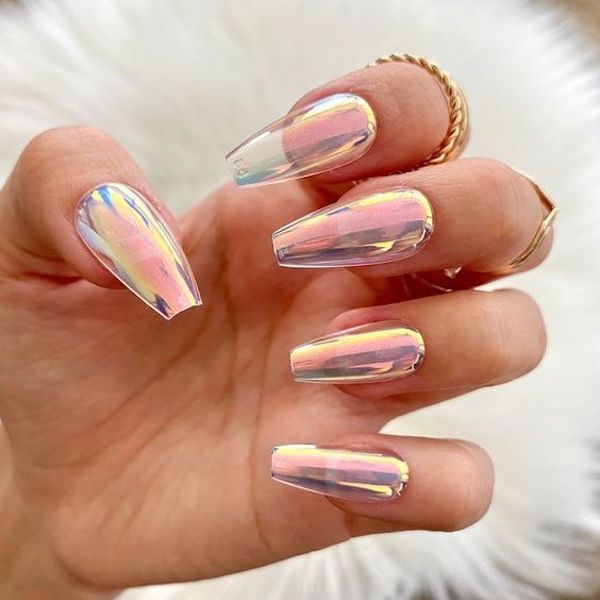 Silver nail holographic Nail art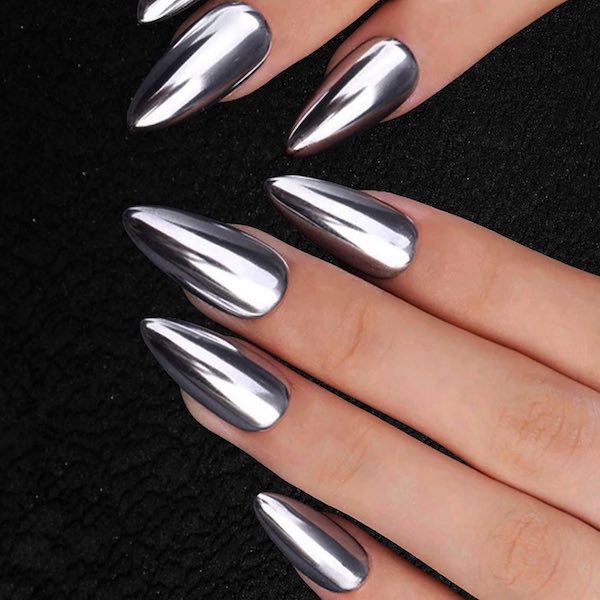 Blue sea holographic nails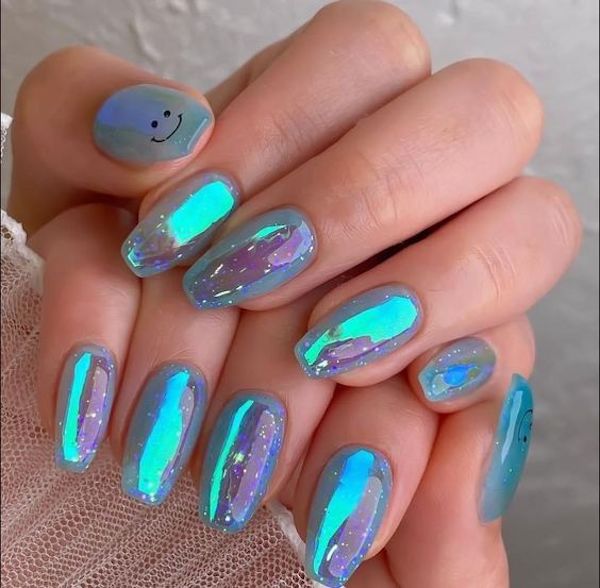 Shattered glass short nails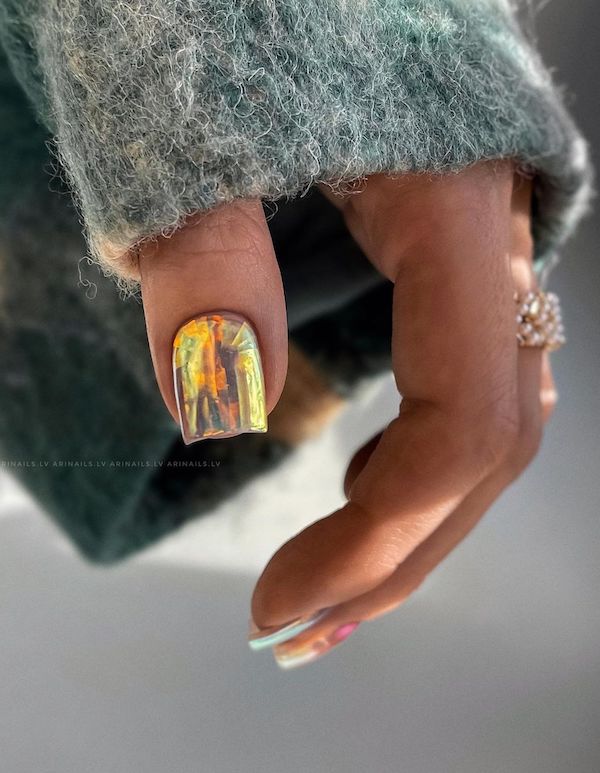 Mesmerizing pink love
Holographic Galaxy Nails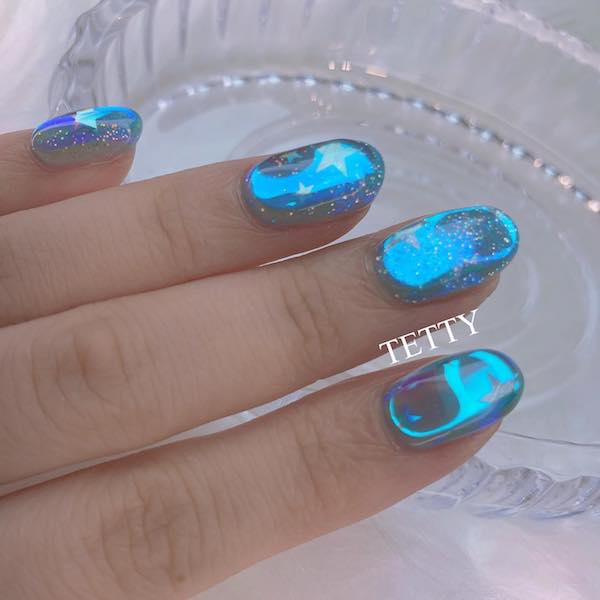 Gothic oval almond nails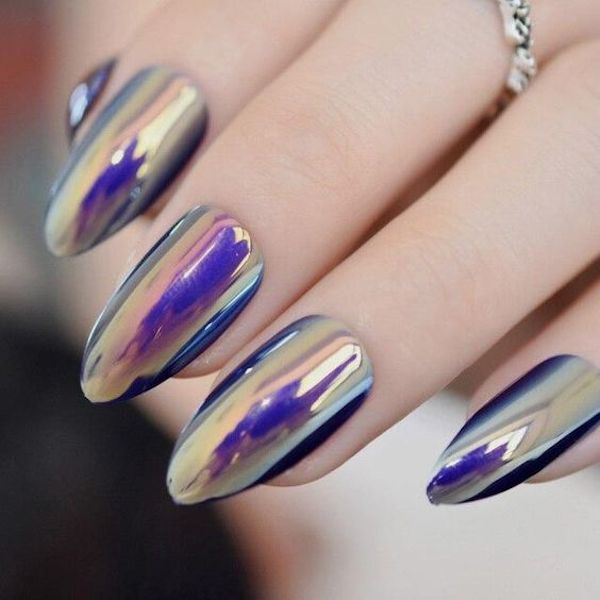 Blue holographic coffin nails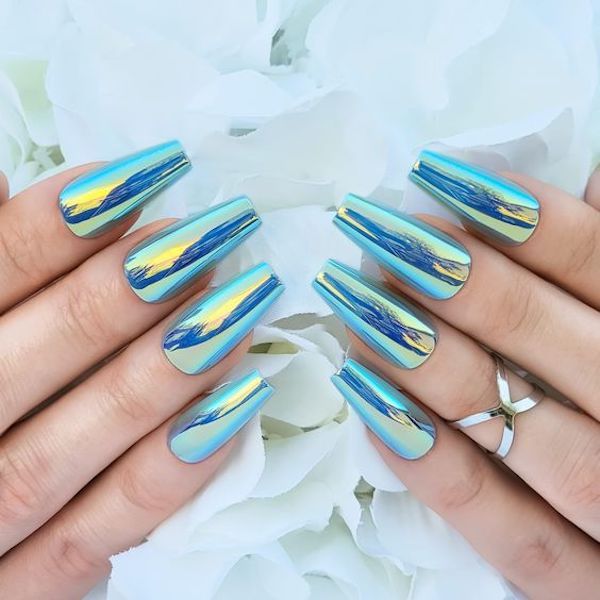 Colorful glitter holographic nail art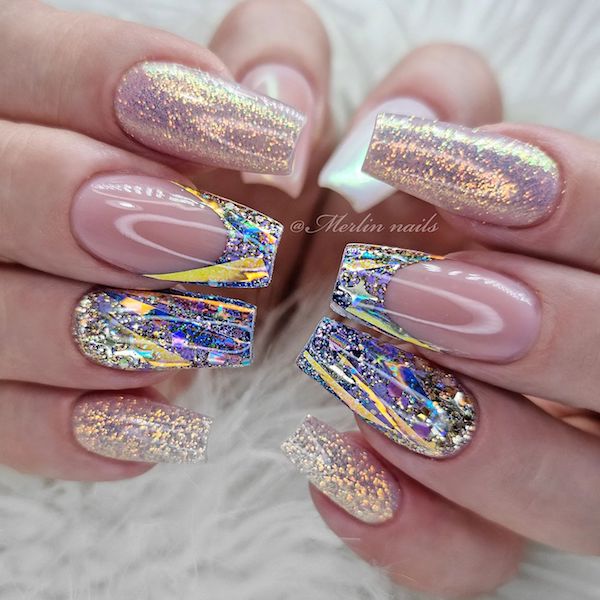 Diamond glitter holographic nail art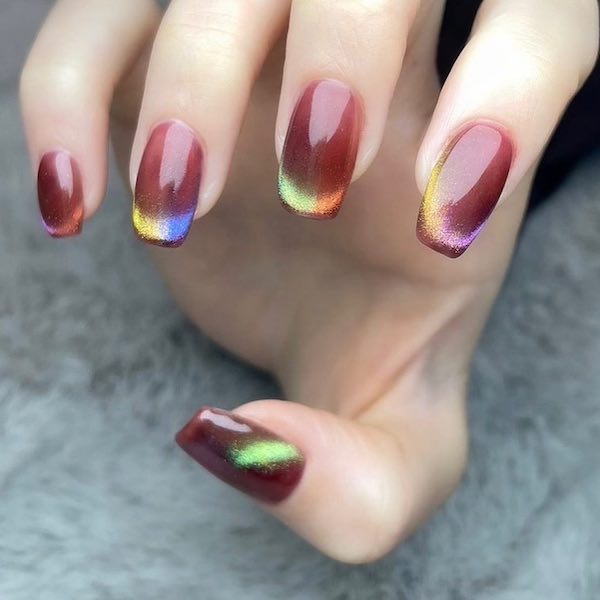 Dreamy Holographic nail art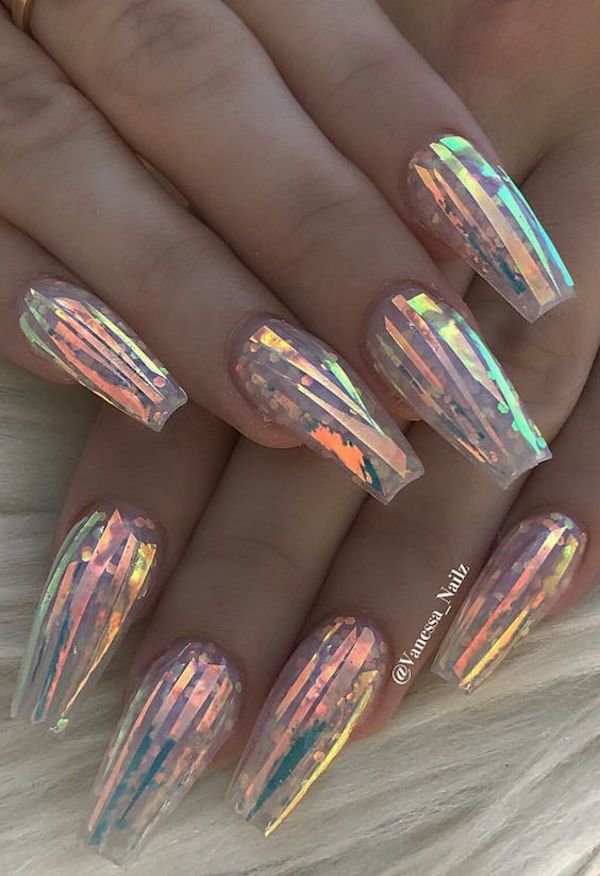 Fluorescent holographic nail art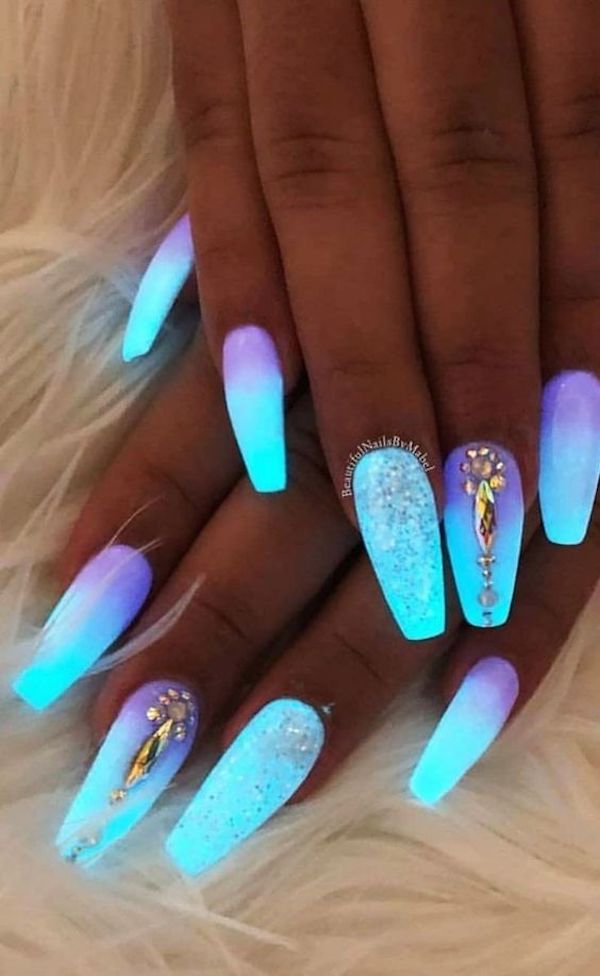 Glossy purple Ombre nail art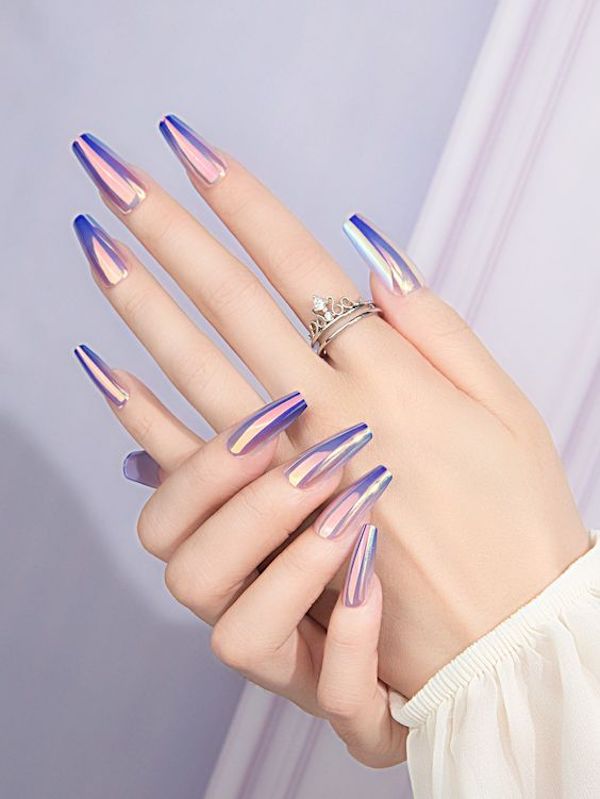 Green holographic coffin nail art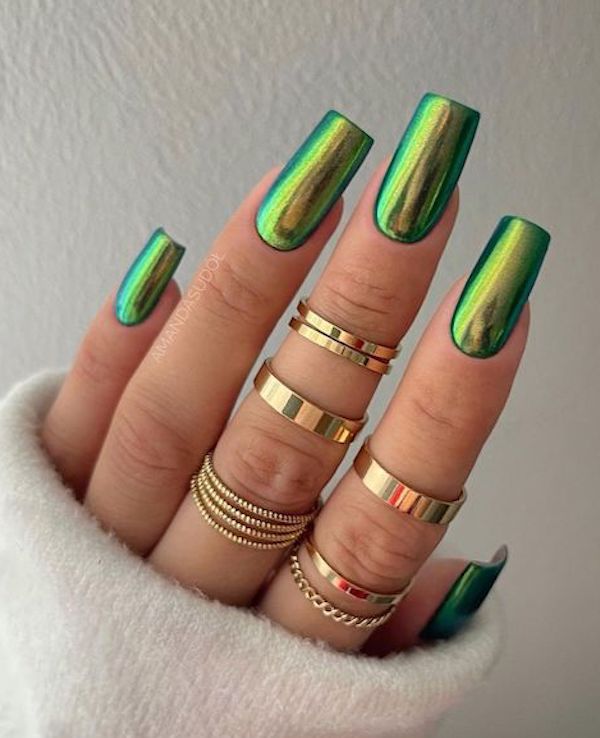 Gold chrome Holographic nails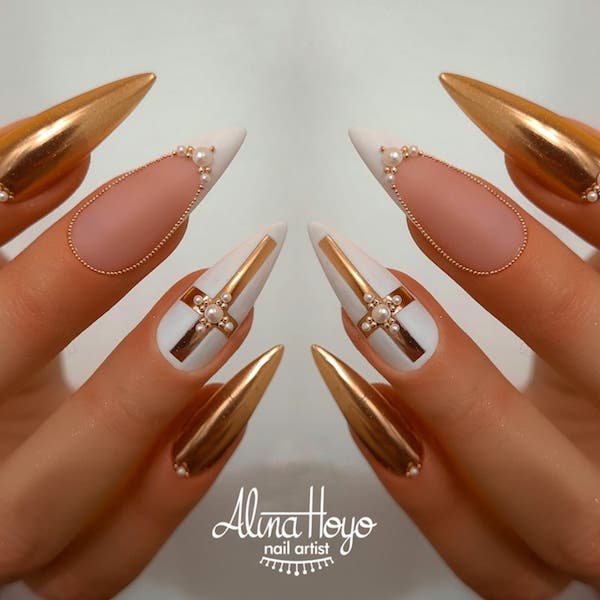 Holographic nails for Valentine's Day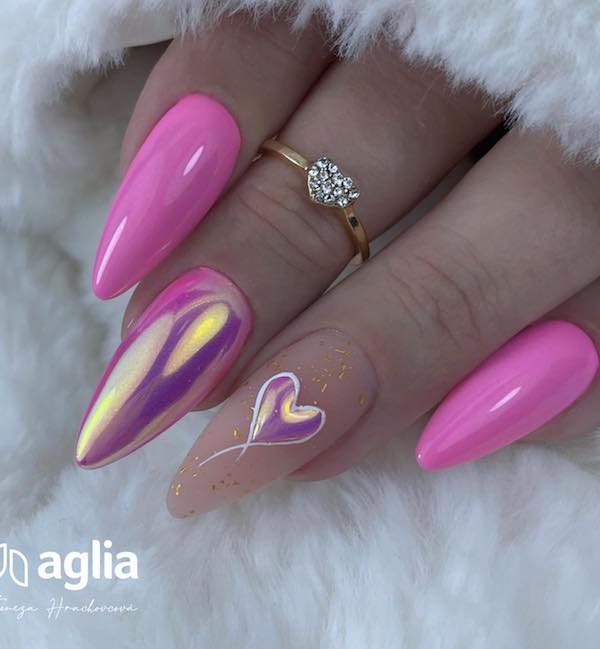 Rose gold holographic nails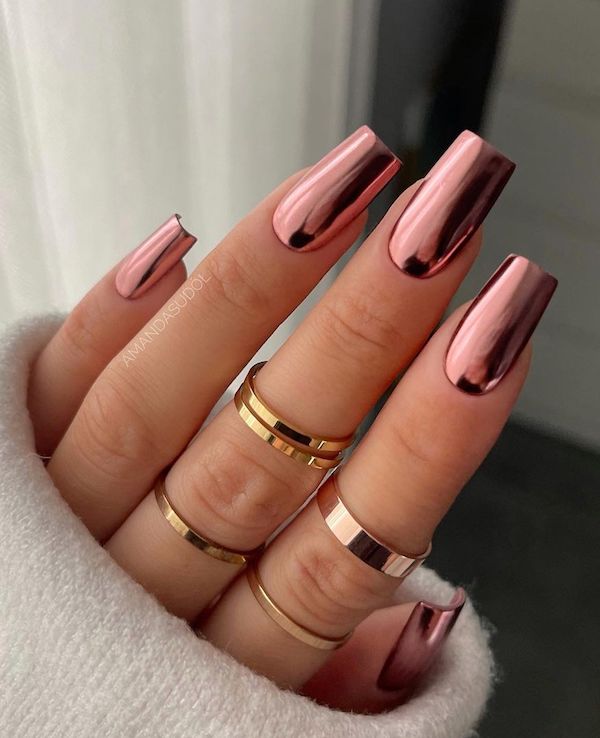 Holographic purple mermaid nails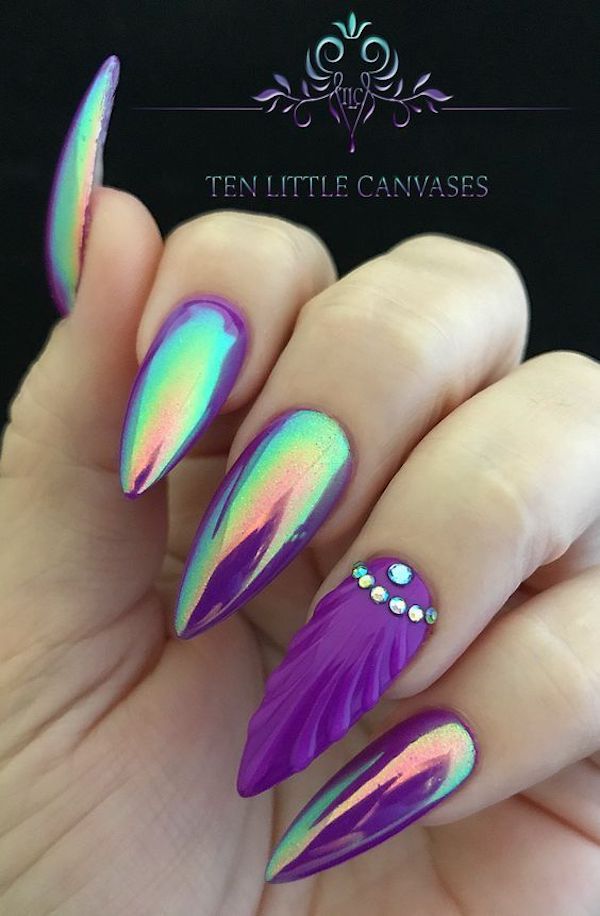 Ice Transparent Nails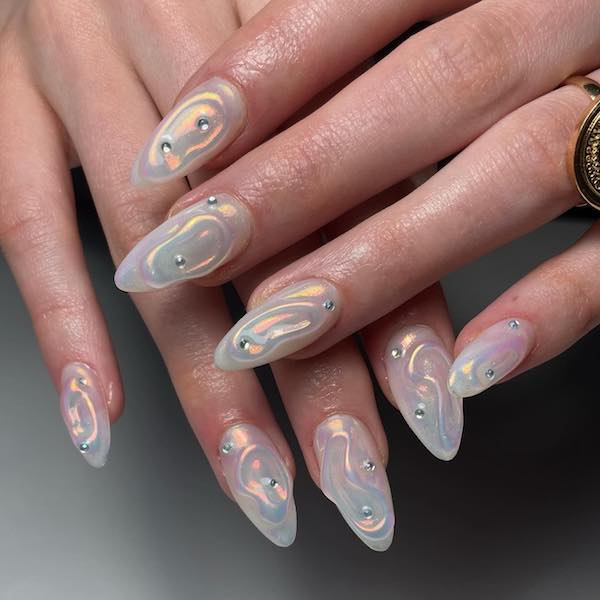 Light pink holographic oval nails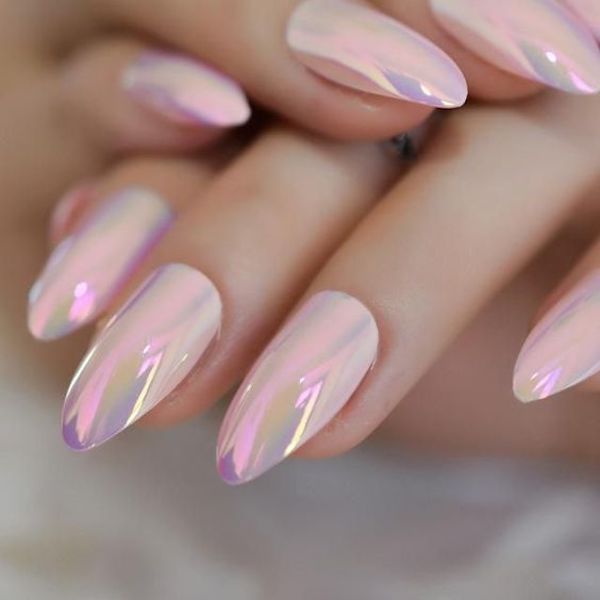 Long Coffin holographic nails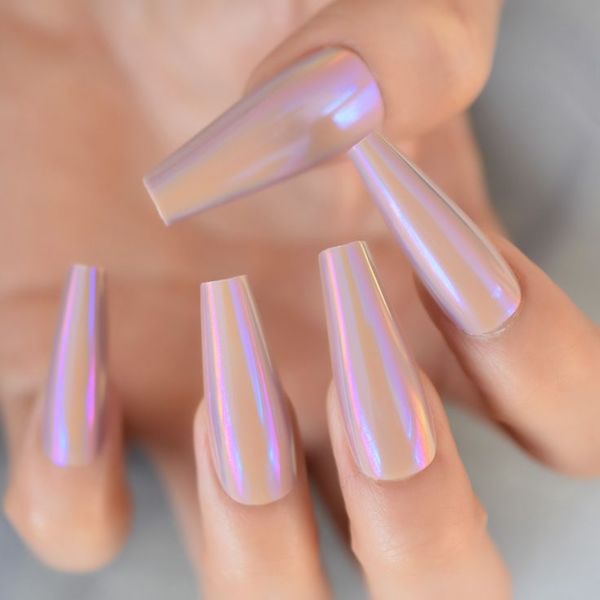 Metallic Mirror Holo Nails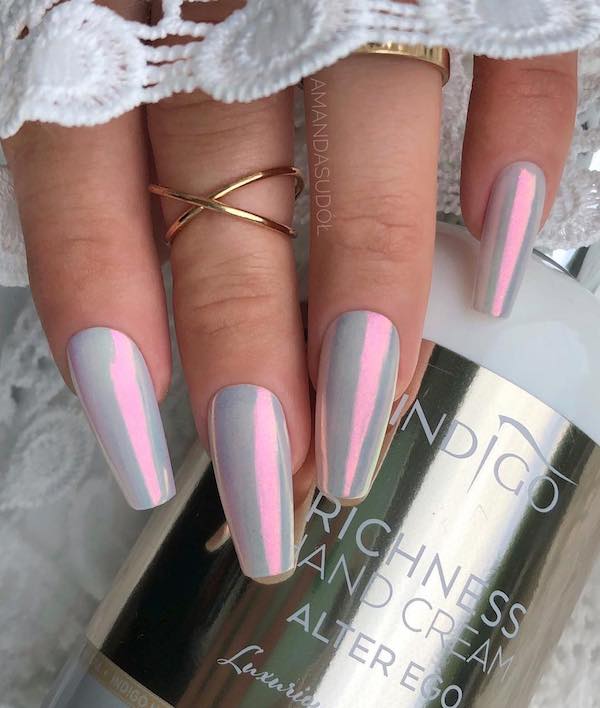 Polar Light Glasses Nails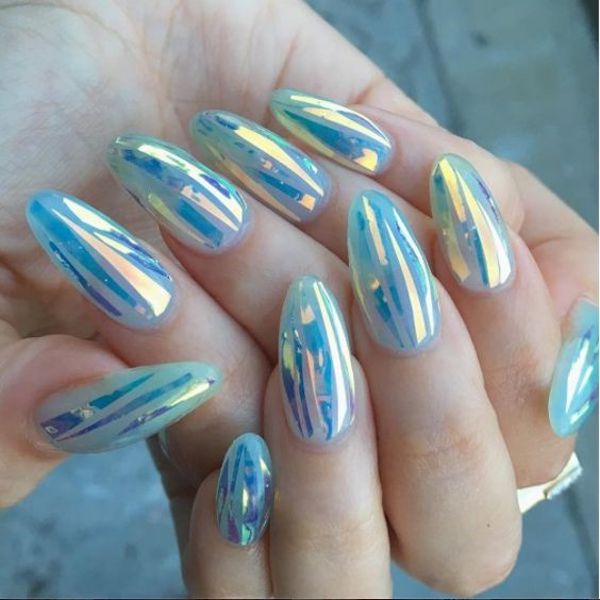 Purple Gradient nails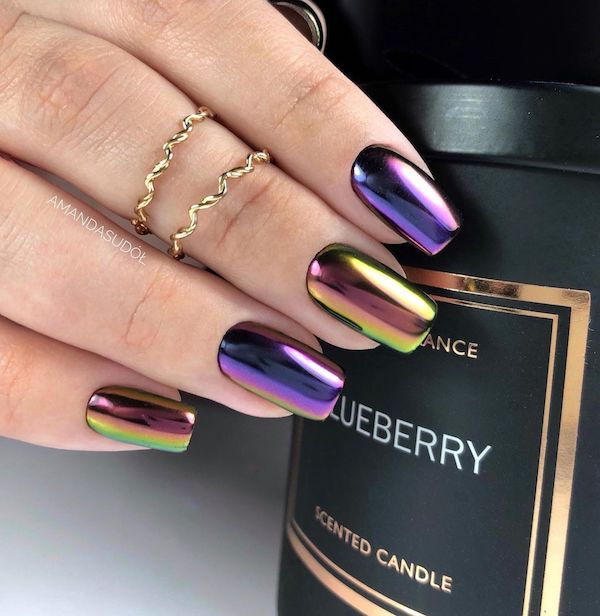 Rainbow Holographic Laser Powder Nails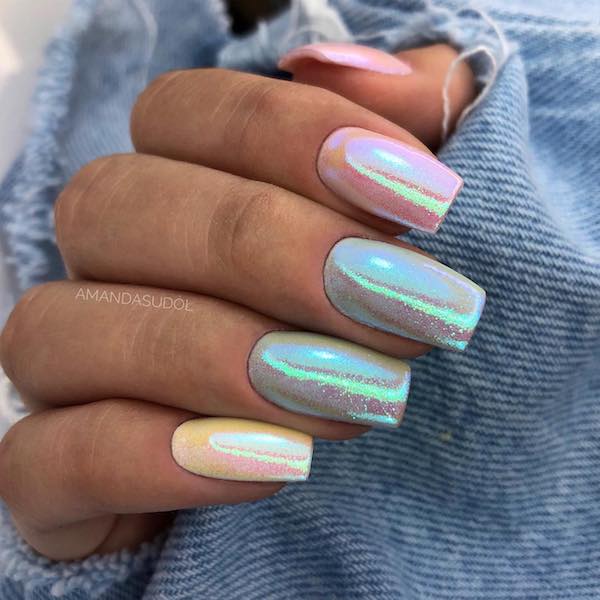 Red french tip holographic nail art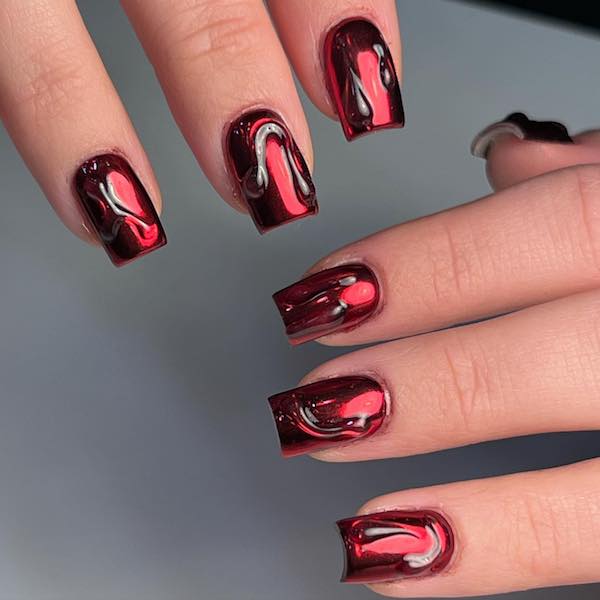 White matte holographic nail art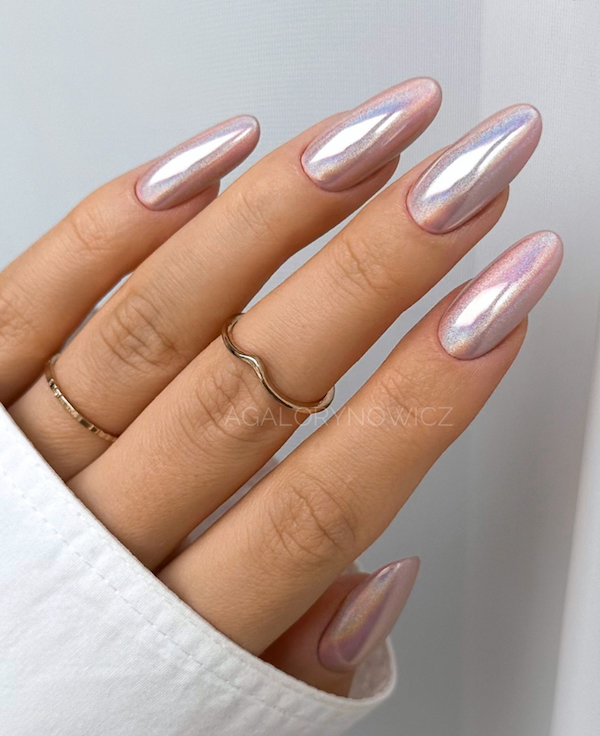 Japanese nail art