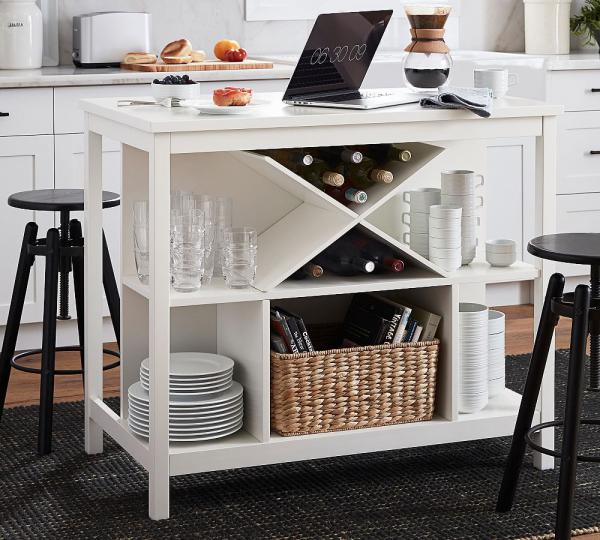 When it comes to selecting dining rooms, homeowners often have to choose between a large and small space. While some may prefer the grandeur of a larger room, others might opt for the more intimate feel of a smaller one. But for small rooms, furnishing them can be a challenge. You want your space to feel comfortable and inviting without feeling cramped or cluttered. One of considerations to maximize the use of space of a small room is choosing smart dining table sets. With some creative thinking and careful selection, you can turn any tiny room into an efficient dining area with plenty of style!
With limited space, you have to consider size, shape and style of the furniture in order for it to fit properly. There are some pros and cons that come with having a smaller room when making this decision.
Pros and Cons of small dining rooms
Pros
1. Coziness: Small dining rooms create an intimate atmosphere that can be great for close conversations.
2. Flexibility: Small dining rooms are easier to decorate and rearrange than larger ones.
3. Cost: Smaller dining rooms are cheaper to furnish and maintain.
4. Efficiency: Small dining rooms allow for efficient use of space and help to conserve energy.
5. Aesthetics: Smaller dining rooms can be decorated in a variety of styles and colors to match the home's interior design
Cons
1. Limited space: Small dining rooms can easily become overcrowded if too many people are present, or if the furniture is too large.
2. Limited seating: Small dining rooms may not be able to accommodate a large group of people.
3. Lack of privacy: Small dining rooms are not well suited for private conversations.
4. Poor lighting: Small dining rooms may not be able to accommodate large light fixtures, resulting in darker rooms.
5. Uncomfortable: Small dining rooms may not be comfortable for individuals who are tall or have a large frame.
Tips for choosing dining table for small rooms
One of the biggest issues is finding furniture pieces that fit comfortably in the space without overwhelming it. Fortunately, one big opportunity for those trying to make their small dining area look bigger and more inviting is investing in their dining table.
When selecting the dining table for a small area, remember these three things:
shape (round vs square)
height (counter/bar vs traditional)
adaptability (stackable & armless)
With careful consideration, it'll be easy creating an inviting atmosphere by combining the elements into one cohesive design.
First of all, you want to think about the height of your table. This will depend on how much space you have available in your room as well as personal preference. For example, if you have tall ceilings, then an extendable or adjustable-height dining table may be preferred. The ideal is to create extra seating without taking up too much valuable real estate.
The next thing is adaptability. Look for tables with adjustable leaves so that they can easily expand when entertaining guests but also shrink back down again afterwards. Lastly, choose from either round or square traditional shapes depending on where in the room you plan on placing it. Round tables usually take up less room. However, square ones fit nicely into corners making them great options even in tight spaces!
Finally, don't forget about legroom; pedestal style tables provide plenty of legroom but need enough weight and balance at their base so that they won't wobble around when used by multiple people simultaneously!
Dining table ideas for small rooms
When it comes to selecting a dining table for small dining rooms, you don't need to DIY in most cases. There are plenty of great designs out there that will fit perfectly into your room. All you need is a little research and some inspiration!
To help get the creative juices flowing, we've put together 10 ideas for stylish and functional dining tables that are ideal for small spaces. Whether you prefer modern or rustic styles, these pieces offer something special while still saving space.