Browsing "Interior Design"
---
---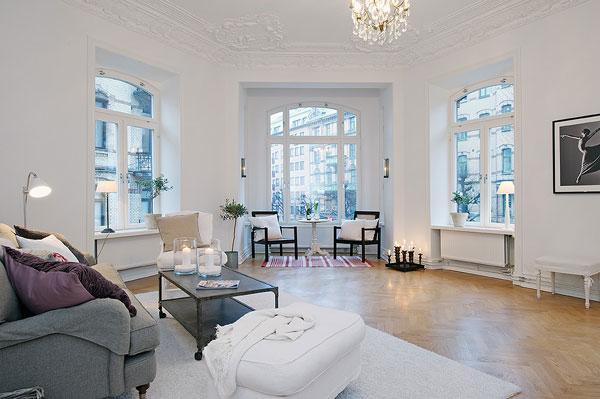 For those of you who enjoy an apartment with a feeling for the original, here is a tasteful and completely renovated Scandinavian crib which occupies an entire floor of a turn of the century building in Gothenburg, Sweden.
Click here for more »
---
---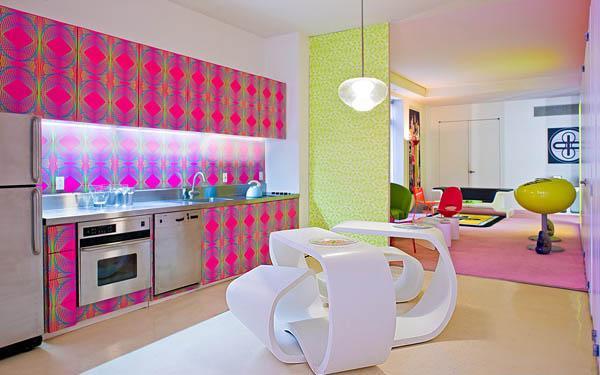 Designed and furnished by well-known designer Karim Rashid, the three spacious rooms are located at the crossroads of Chelsea and the West Village's meatpacking district in New York City, composing an extravagant interior design focusing on matching patterns, textures and colors.
Click here for more »
---
---
Situated in a central part of the Sweden's second largest city, Gothenburg, the Cozy Apartment features three bedrooms, each smaller than the other, but with a strong appeal and comfortable amenities.
Click here for more »
---
---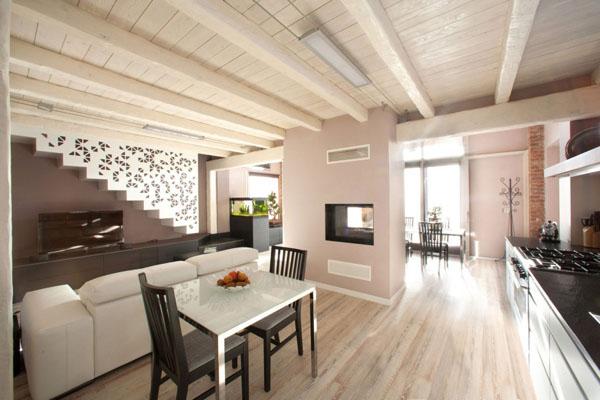 This transformation of an old garage into a very stylish contemporary residence took place under the attentive supervision of Italian studio Ego Vitamina Creativa. The duplex apartment is located in a city in northern Italy, named Cuneo and bares the name Casa LD. Distributed on two floors connected by a sculptural staircase, the public and private spaces are linked through design and color palette.
Click here for more »
---
---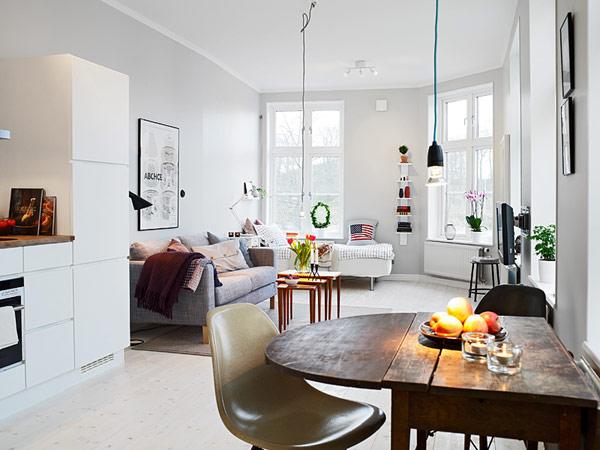 Small Apartment in Gothenburg Showcasing an Ingenious Layout. The small apartment was especially developed for the students in Sweden makes one reconsider the idea of college dorms. With a total living area of 39 square meters, the apartment is situated in a lovely building from the late 1800s and features beautiful woodwork, tall paned windows and black electrical outlets, reminiscent of the area's historical background.
Click here for more »
---
---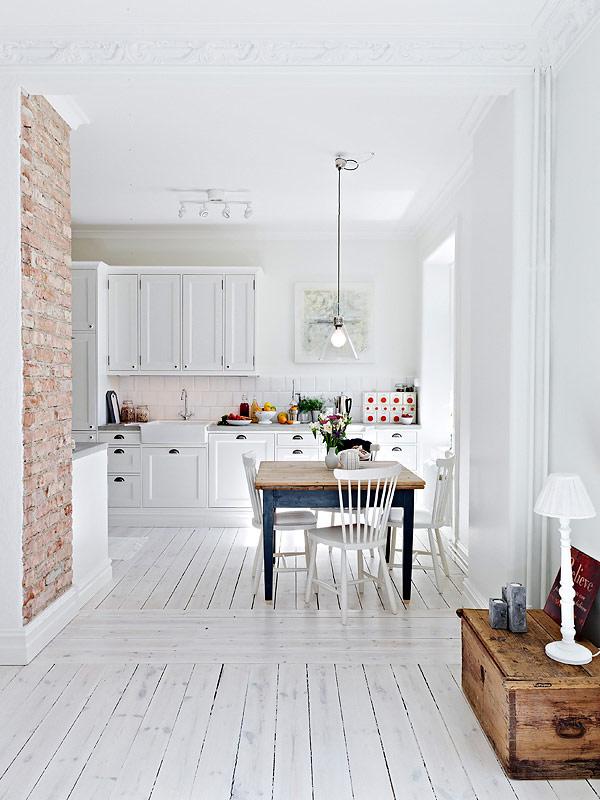 Lovely bright living room with open plan to the kitchen. Situated in a building from the early 1900s, this small and cleverly planned apartment found on Stadshem is a subtle fusion of old and new. With a total living area of 65 square meters and two rooms, the place seems full of space and light. White is the predominant color throughout in this Gothenburg home, aesthetically contrasting the masonry red brick wall and the tasteful furniture additions. The entire crib is centered around an open plan living area, connected to the kitchen. Flooded in natural light and featuring plenty of seating space, this interior is an open invite to socializing. The hall seems elongated with abundant daylight from the surrounding rooms and offers plenty of hidden storage space. One of the most peaceful interiors of the apartment is the bedroom, with its cozy, king-sized bed and lovely desk by the window.
Click here for more »
---
---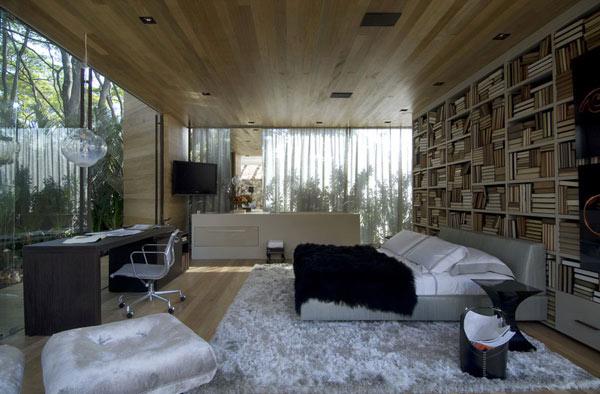 Loft 24-7 Residence was designed by Sao Paulo-based studio Fernanda Marques Arquitetos Associados. A splendid loft occupying 180 square meters of modern interior space strongly connected to nature and decks connecting the different zones. Captured in between rough stone walls and limestone floors, a steel structure supports glass walls that capture natural light that bounces off textured design elements. Raw materials were combined with sophisticated shapes to create a stunning residence named Loft 24-7.
Click here for more »
---
---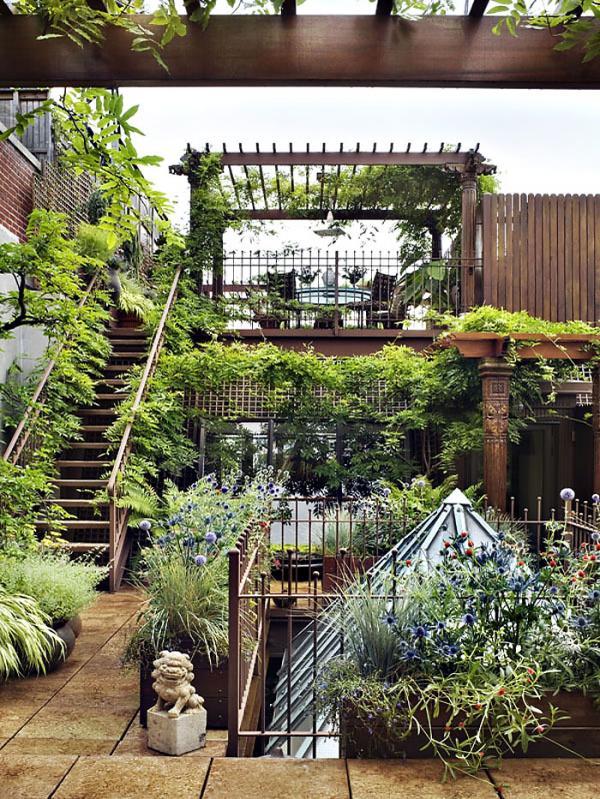 This private garden paradise awaits atop this duplex penthouse loft in prime Chelsea, New York City, USA.
The garden is simply spectacular. The mature, fully-landscaped rooftop spreads over 1,600 square feet on multiple levels with fascinating architectural elements, making for intimate seating areas, sensory dining opportunities and infinite possibilities for entertaining. A rare, sensory retreat in the heart of the city.
Click here for more »
RECENT POSTS