Bathroom design is a private room for personal hygiene activities. It is an integral part of a cozy home. Whether you design a new one or remodel on existing one, sufficient survey and planning is important for the success. With many designs focused on large and luxury bathrooms, many people in this world still live in small apartments. However small space doesn't necessarily result in limited functionality or simple design. There are plenty of creative small bathroom ideas out there that can spark your inspirations.
Tips on Small bathroom remodel project
Recognize existing problem – Some problems may be obvious. Some others may lie behind sight. So it's always necessary to to have a thorough investigation so that everything is clear before startup.
Make targets – Not only the problems, but also additional functions, designing styles should be among targets to be achieved in the project.
Aware of your budget – It's crystal clear that the amount of money you are going to spend will largely decide the scale of your project. But there are also great opportunities that you can make the money more efficient. For example, creative designs of bathtub, wise purchasing of bathroom tiles, recycled use of certain parts, etc.
Focus on quality – Any splendid project in low quality is short-lived. When it comes to quality control of a bathroom remodel project, we need to look at aspects of both engineering and materials.
Commit your time – For any remodel project, it takes about several weeks or month from initiating, planning, implementation. It's secret that it will consume your a lot of time.
How to get the most out of small spaces? Small bathrooms need creative ideas to make use of as much space as possible to keep functionality and style. First consideration may be downsizing the toilet, basin, and faucet, etc.
If it is a second family bathroom, focus on storage and more durable finishes. If it's a guest bathroom, it is likely to be used less and therefore the focus can shift to creating a more luxurious feel. Balance the dimensions and choose the right lighting, showers, and sinks to create fabulous contemporary look and turn your bathroom into a cozy retreat.
Creative ideas for small bathroom remodel
If you are planning a bathroom remodel project and looking for inspiration, Here are 55 cozy small bathroom ideas that will help you create your own retreat.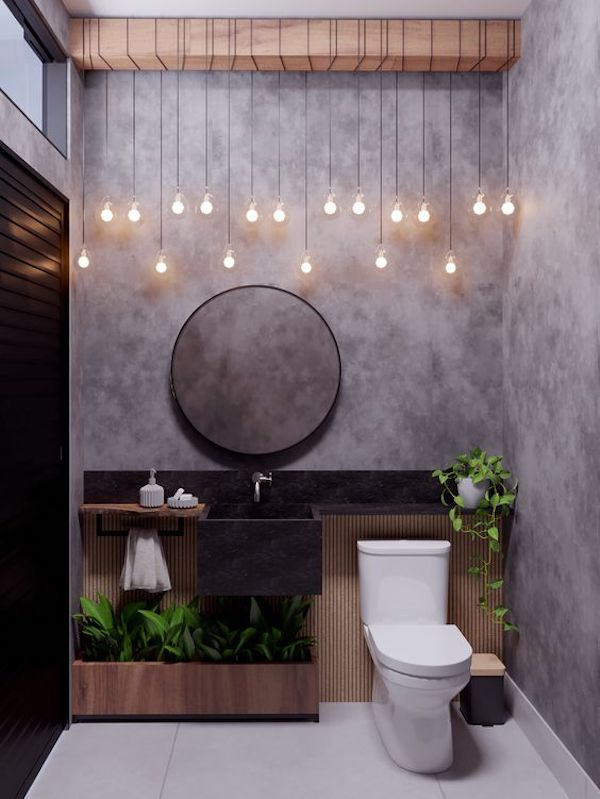 Go green in the small bathroom
Artificial flowers, green foliage, and rattan can create a natural ambiance in the compact space. The combination of the bright colors and natural materials can help create a calming and inviting atmosphere. The artificial plants can help add texture and color to a room, while the green leaves can help bring a connection to the outdoors.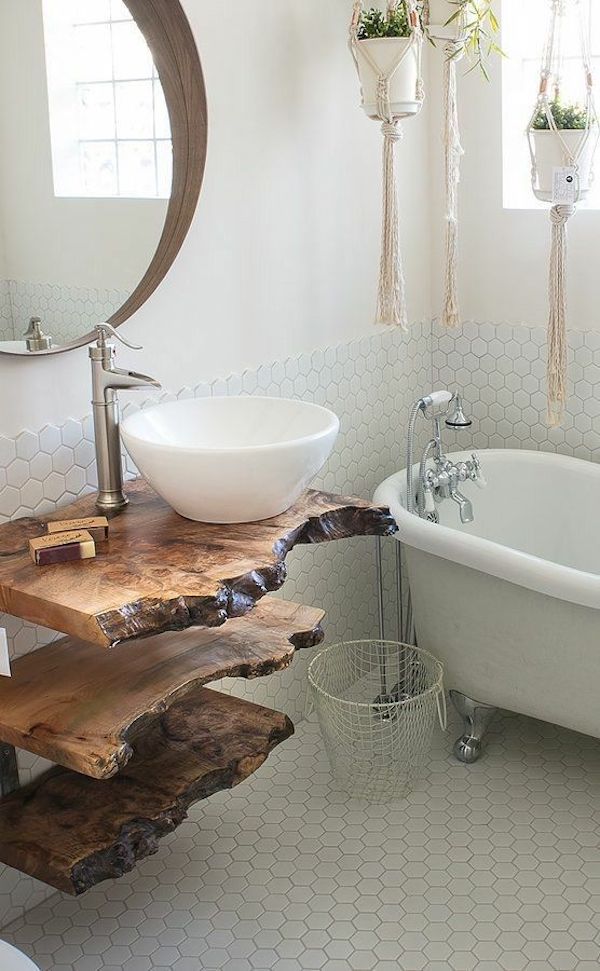 Multi-layer wooden countertop with live edge
Live edge countertops are made from natural wood slices that have been cut in such a way as to retain their unique shape and texture. Furthermore, they offer plenty of storage space for toiletries, towels, or other items you need in the bathroom. Moreover, one of the biggest advantages of the design is its ability to save space without sacrificing style or functionality. By using multiple layers, you can get more space by creating additional shelving area underneath each layer.