When coming to select tattoo ideas, not only do people consider their fashion styles but also the symbolic meanings of motifs. As the member of steampunk or biomechanical tattoo family, compass tattoo is appealing for its variety of designs and unique position in the history.
It is crucial for the mariners to grasp the direction in the course of their navigation. They could determine the position by the sighting of landmarks or celestial bodies. But it never became reliable until the introduction of compass in the past age.
What does compass tattoo symbolize?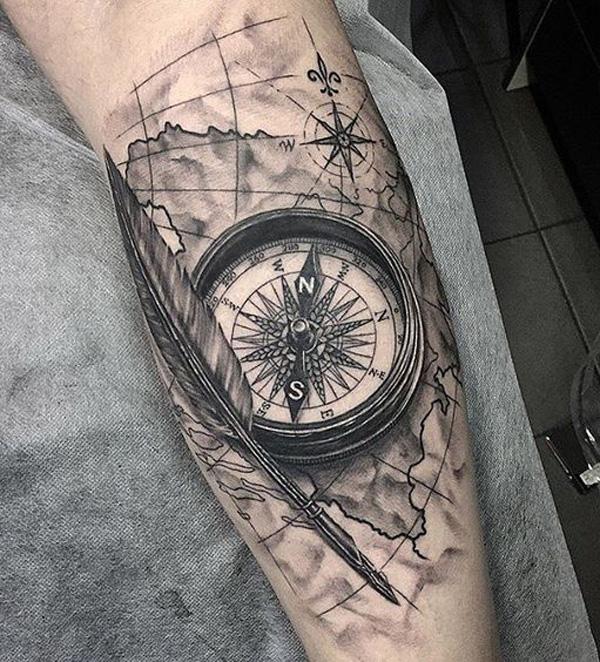 A compass is a navigational instrument to determine the direction of magnetic north. Divided by function, there observed three types of compass in the ink art design.
Pocket compass – a small compass to give cardinal direction for personal use
Nautical compass – used for marine navigation with complementation of map.
Compass Rose – or wind rose, a device used by meteorologists to give wind conditions, direction and speed, over a period of time at a specific location.
Due to its original meaning, compass tattoo is traditionally regarded as maritime tattoo for sailors. But nowadays, it could stand for more meanings. Compass with map could signify transition of locations in personal life. Regardless of pocket compass or wind rose, it can be used as guidance to the right direction.
What body part to get a compass tattoo
When it comes to tattoo placement, multiple factors need to be our considerations. For example, tattoo style, size and complex of the design and the degree to bear the pain.
Despite single device, most of compass tattoo does not look like small tattoos if considering area to accommodate complementary details and shading. Most of them are inked on the forearms or upper arms. Some creative designs appear on the foot or back.
If you choose a small tattoo in watercolor style, it's flexible in terms of placement. When done well, it can be cute and lovely on wrist, back or forearm.
Awesome Compass tattoo ideas
A compass ink can be rendered in various styles, such as retro, vintage, grayscale, etc. No matter how eye-catching the design is, it's important to understand true meanings it represents. Here in this post, please enjoy the collection of 100 awesome designs by different tattoo artists. Let us know which one inspires you most in the comment.
Wherever ya will go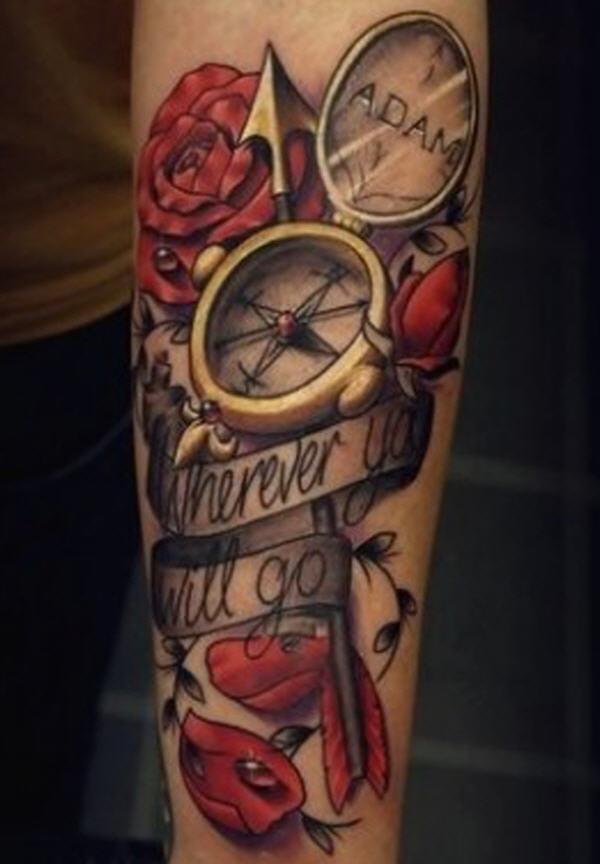 The epic body art depicts the symbols of love including not just compass but red rose and arrow entangled with ribbon. When a rose was shot by arrow, it means the heart has been captured by the beloved one. When the love is guided by errorless compass, who else has doubt on the oath of true love?
Black and grey ink with compass and daisy flowers on forearm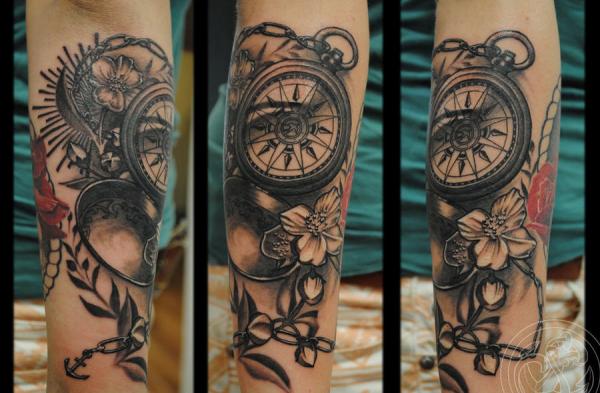 Compass inspired body art with ink splashes on forearm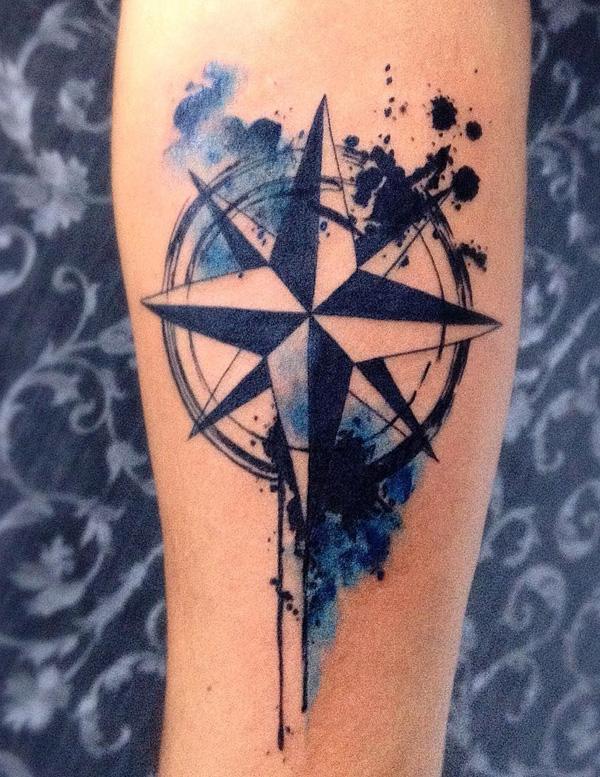 This piece is created with the geometric shapes that form a compass rose. The ink splashes add aesthetic appear as well as the look of map.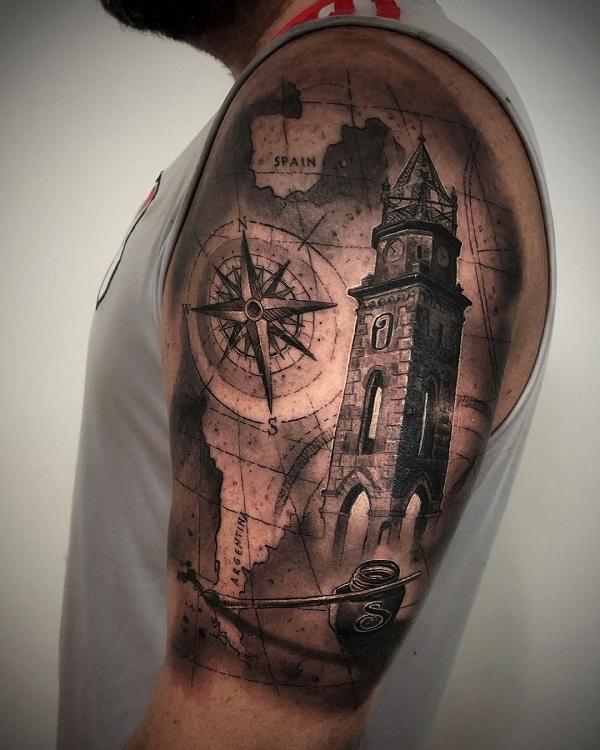 The black and grey tattoo draws a bell tower, a quill pen on the map with two locations, Spain and Argentina. The giant picture across time and space reminds people of certain historic event that might have happened between the two countries. But the actual intention is to pay tribute to the parents of the wearer as one is from Spain and another is from Argentina.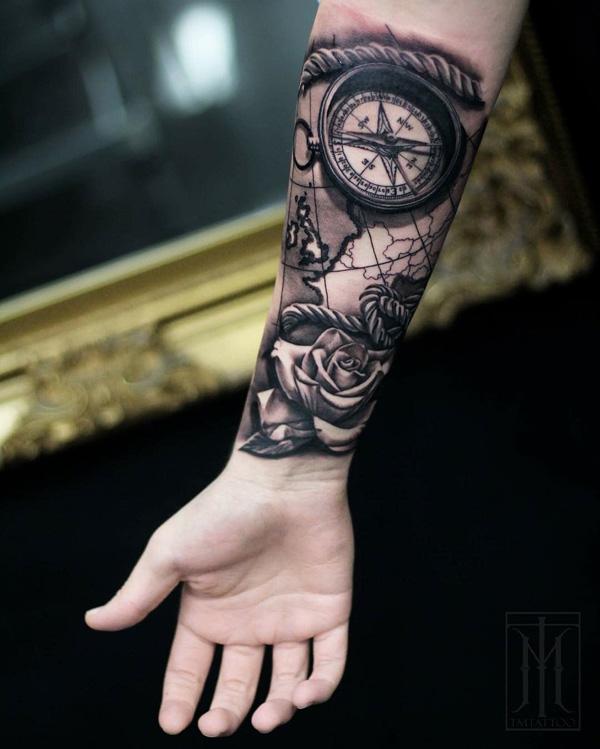 The realism 3D ink depicts rose and compass on a map knotted with rope on forearm. The map shows heritage, rose represents birthplace and the compass represents the transition from England to Australia.
Gray wash tattoo on forearm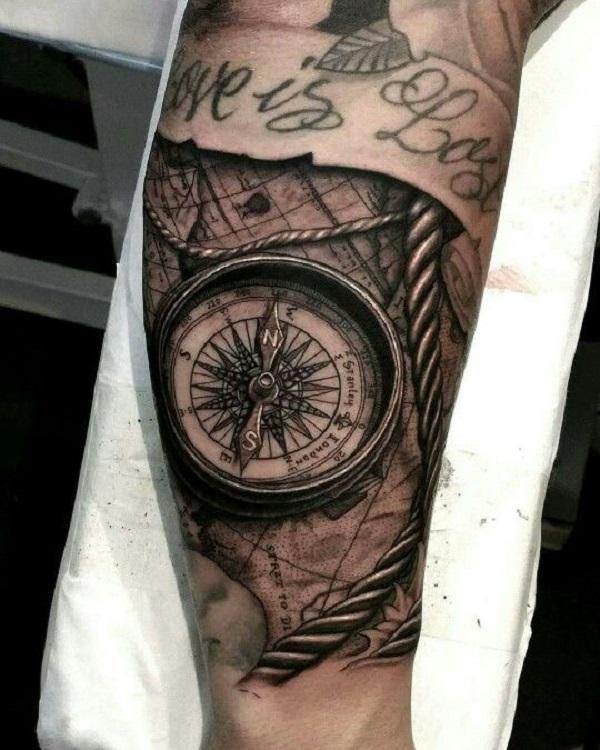 The idea for this tattoo is similar to the above one. On the top, there are words written on the ribbon, which appears to express love and passage of time. The iron rope adds accent of bond as well as strength and masculine style.
3D tattoo with combination of compass, rose and candle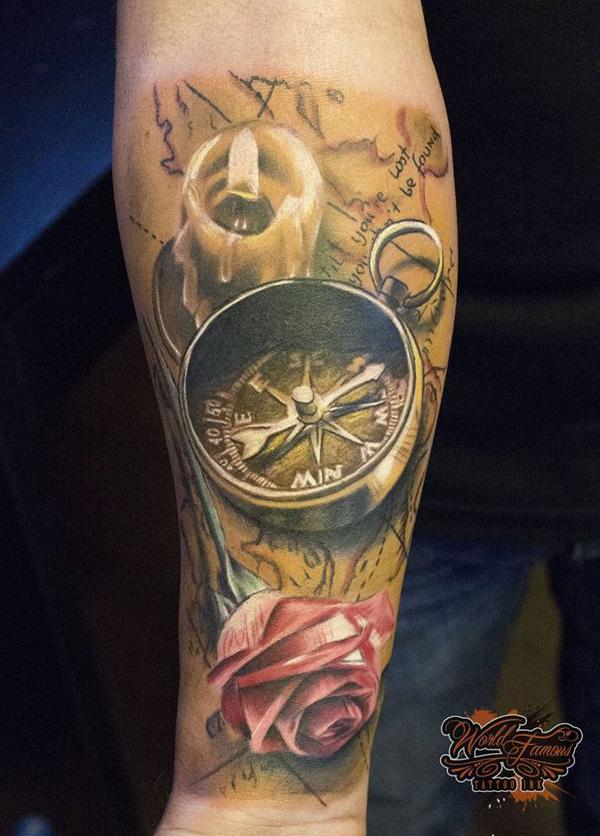 This realistic forearm ink art is created with a lighting candle and a red rose that is centered around a retro compass. Lighting a candle signifies the wishes of the wearer. The words on the map seems to reveal the meaning of the piece.
Realistic compass ink on the map in grey shade on forearm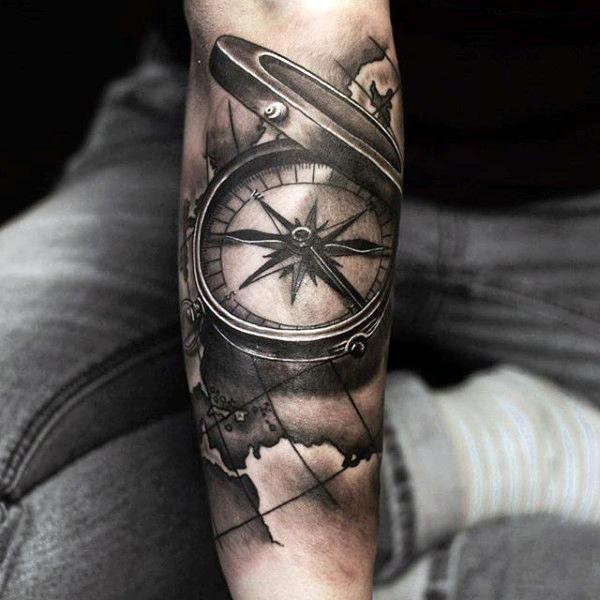 If you expect your tattoo lasts longer, black color piece is the best to keep it from fading. Whether you opt for tribal style or 3D realistic like this piece, you can't go wrong.
Amazing compass back tattoo for girl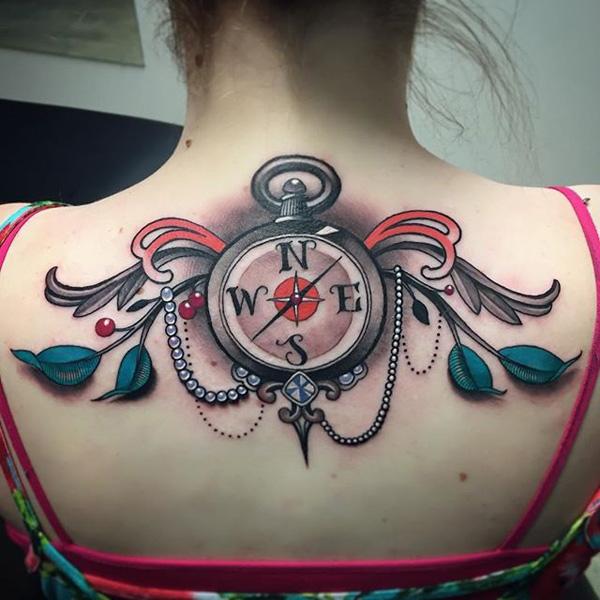 Stylized compass and anchor watercolor ink for women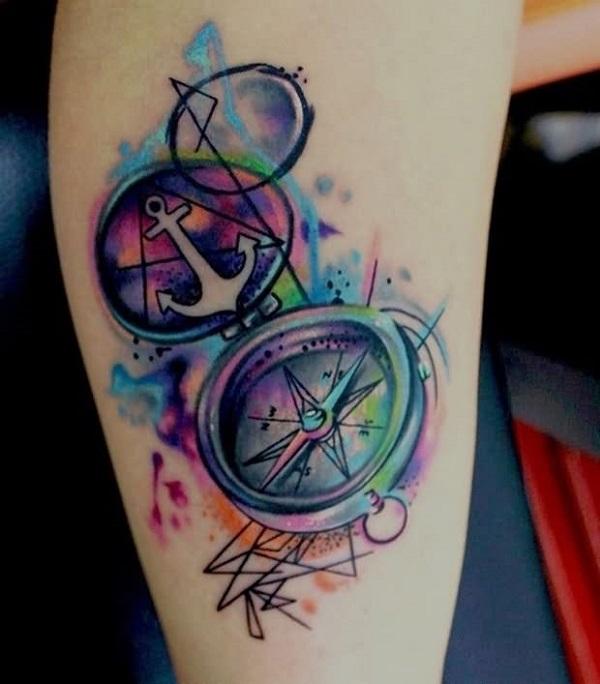 Be the one to guide me but never hold my dream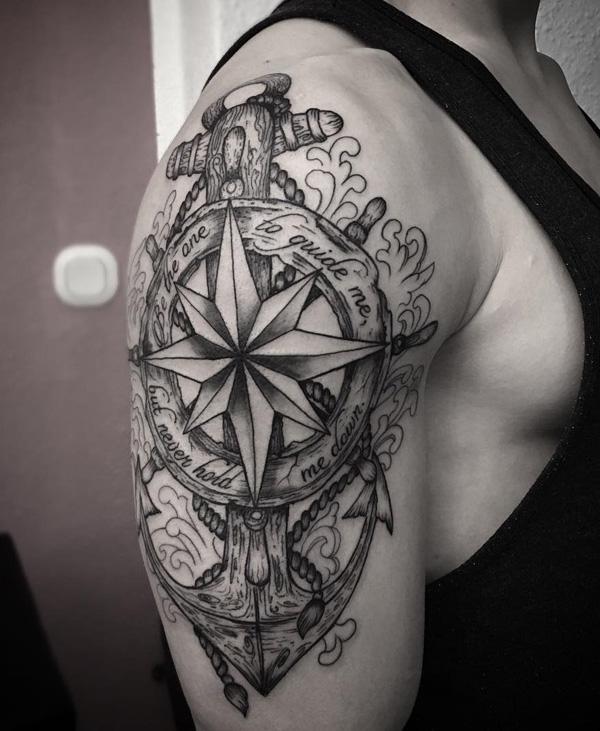 Guided dreamcacher and feather tattoo on thigh for women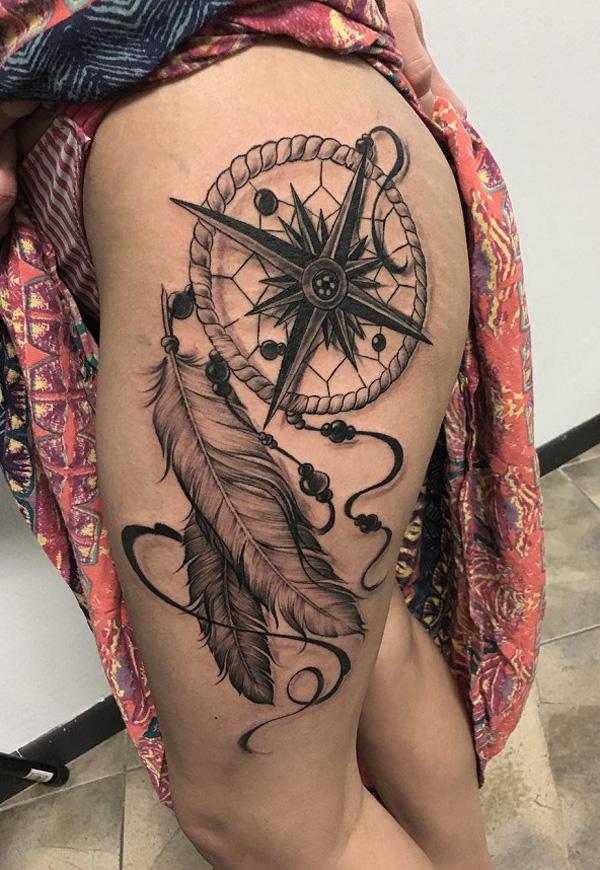 This thigh tattoo for women features a beautiful dreamcatcher with a compass rose at its center. The dreamcatcher is adorned with feathers, adding an elegant touch to the overall design. The tattoo appears to be a guided dreamcatcher, symbolizing the protection of dreams and aspirations. Placed on the thigh, this tattoo is sure to turn heads and make a statement.
Vintage compass among colorful leaves and flowers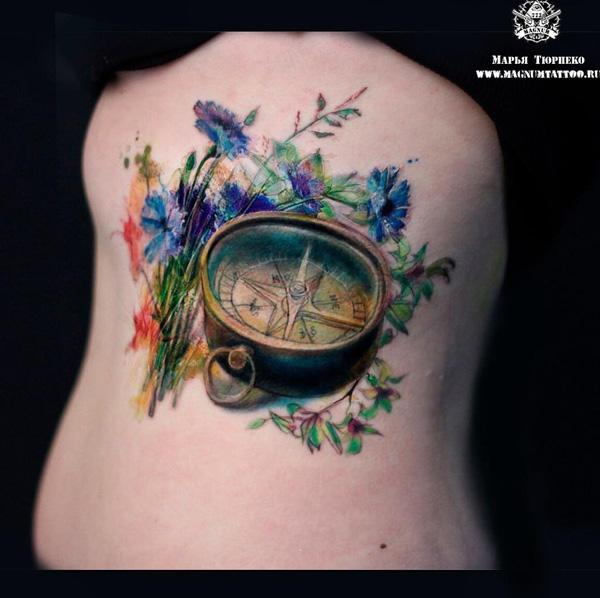 Globe map and nautical compass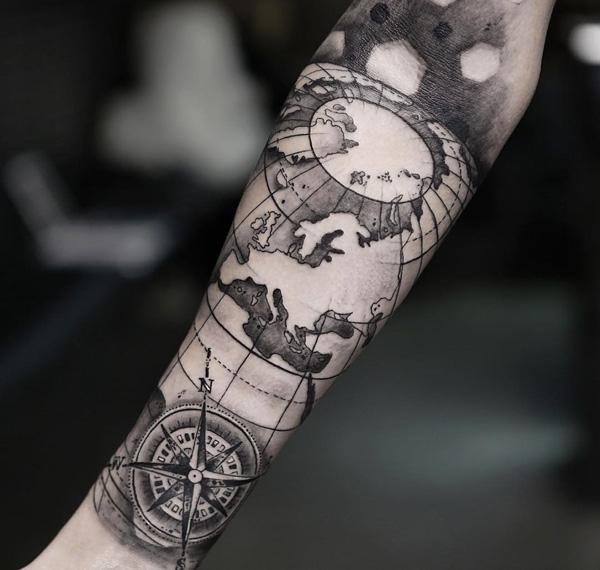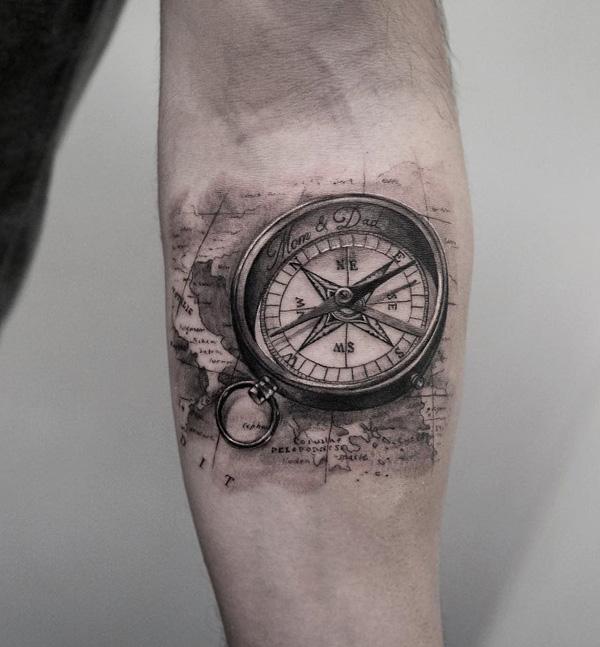 Nautical compass and world map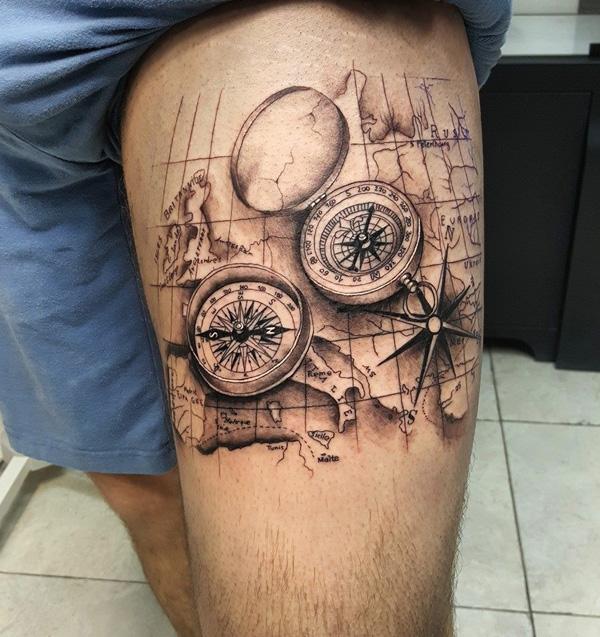 We are not touched with forest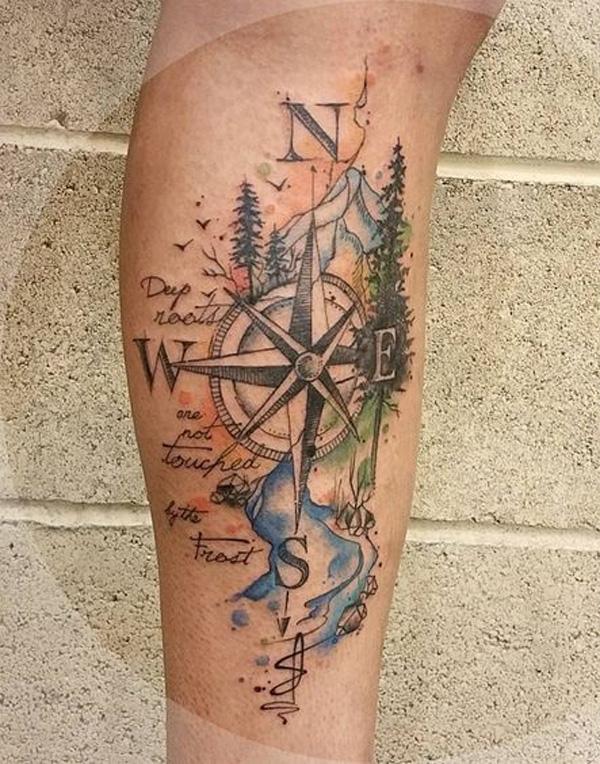 Elegant wind rose tattoo design on forearm for girls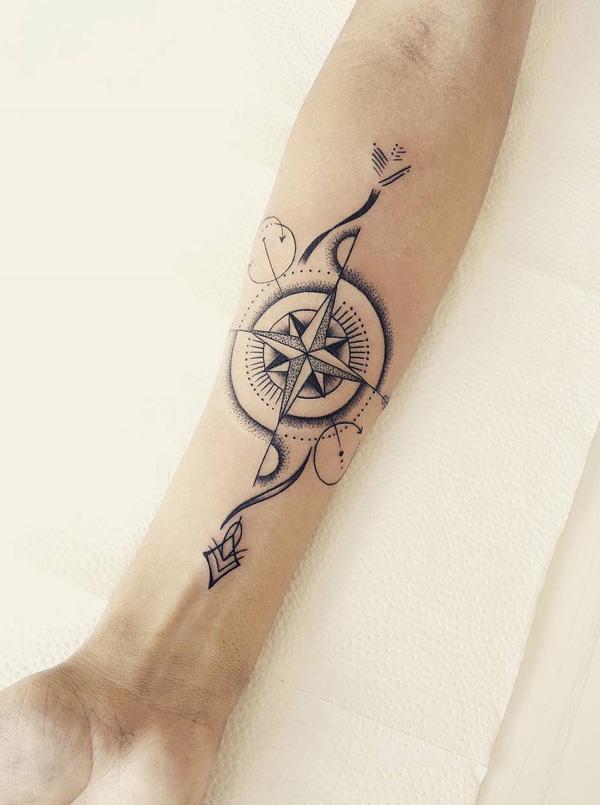 This design is unique in that the compass is not depicted as usual device. Instead,
The artist simplifies it to the geometric pattern that enlists the stylish symmetrical drawing.
Antique nautical compass and anchor ink on the leg for girls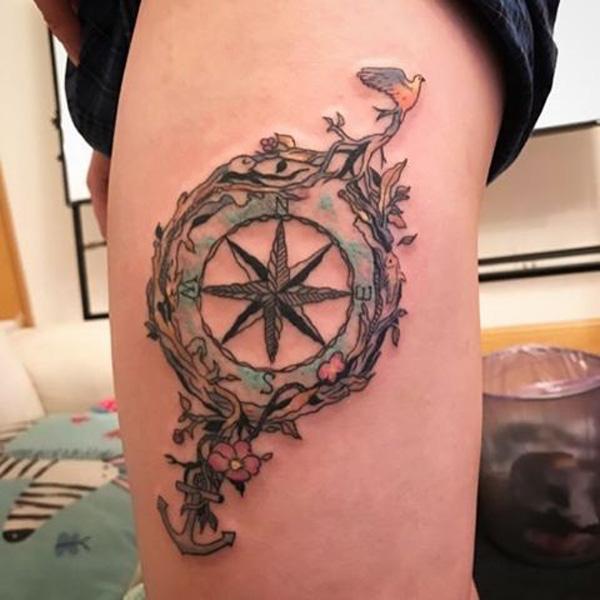 This gorgeous piece has turned the metallic mechanism to nature friendly artifact. The pink and pastel colors perfectly interpret the inner world of the wearer. Despite the life secured by the compass and anchor, she never hides the longing for flying as a bird.
Incredible carving tattoo with world map and nautical compass on forearm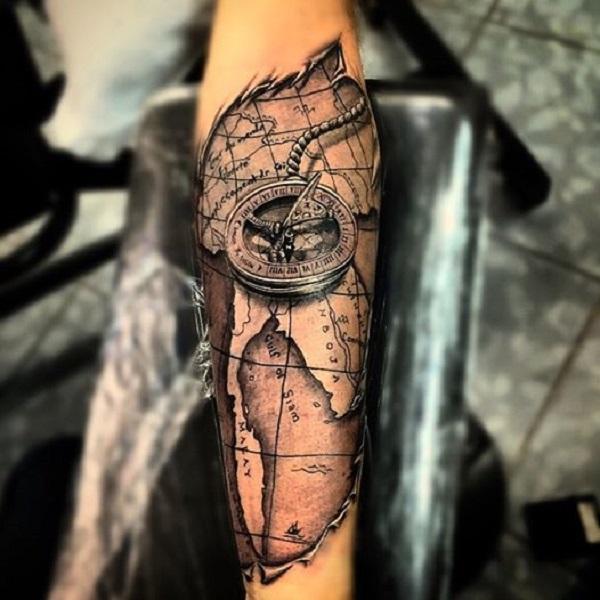 Usually realism creates impression of real and people are impressed with the incredible skill. But the carving effect along the edge brings striking feeling with the tattoo. I am wondering what unforgettable experience makes scarification.
Melted compass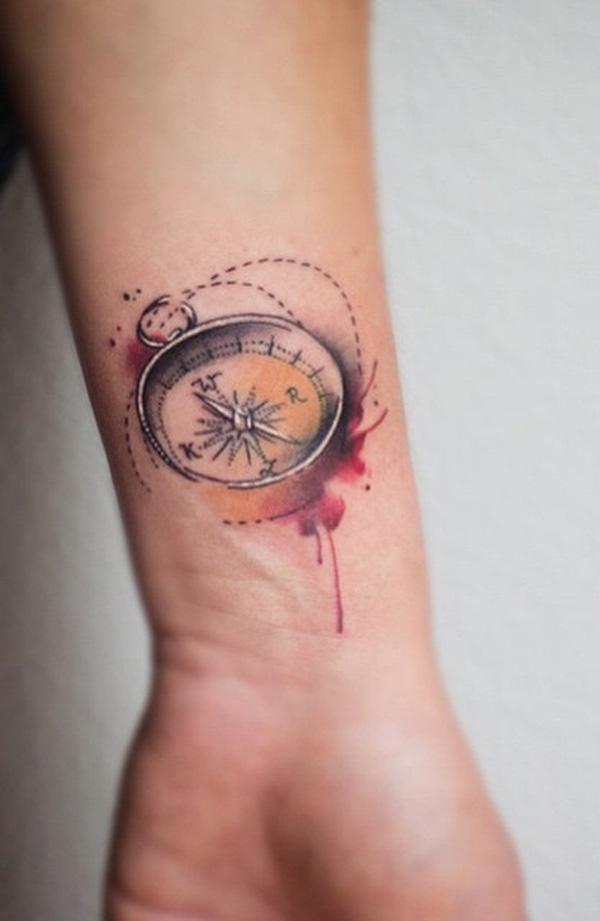 The wrist tattoo is a stunning work of art, featuring a realistic compass with watercolor at its edge. The design is truly unique and eye-catching, as the compass appears to be melting into the skin. The watercolor effect adds a beautiful touch, giving the tattoo an almost ethereal quality. If you prefer small design, the compass can be inked on the wrist like watch. For instance, this piece depicts a metallic compass with ink splashes and dot lines that makes it stylish.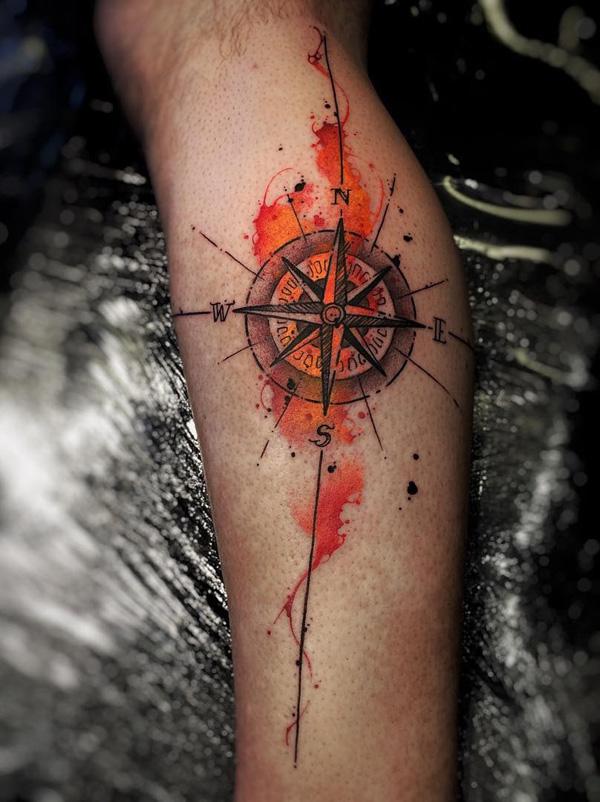 Wind rose on the background of Mandala pattern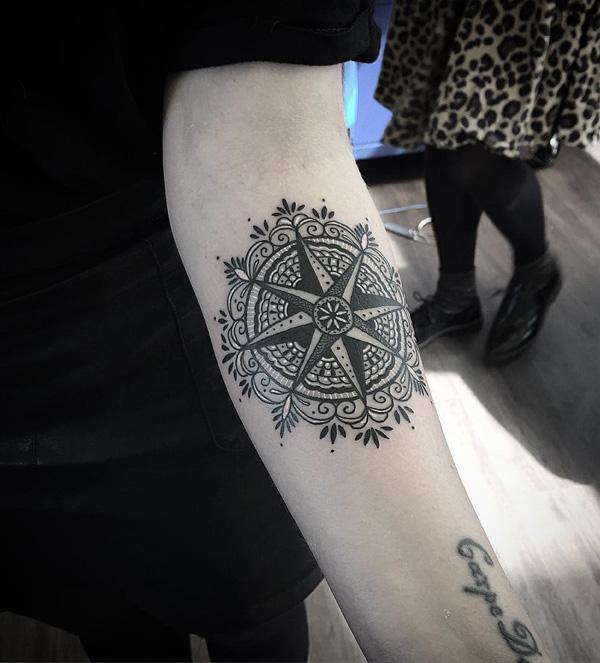 Octopus with compass rose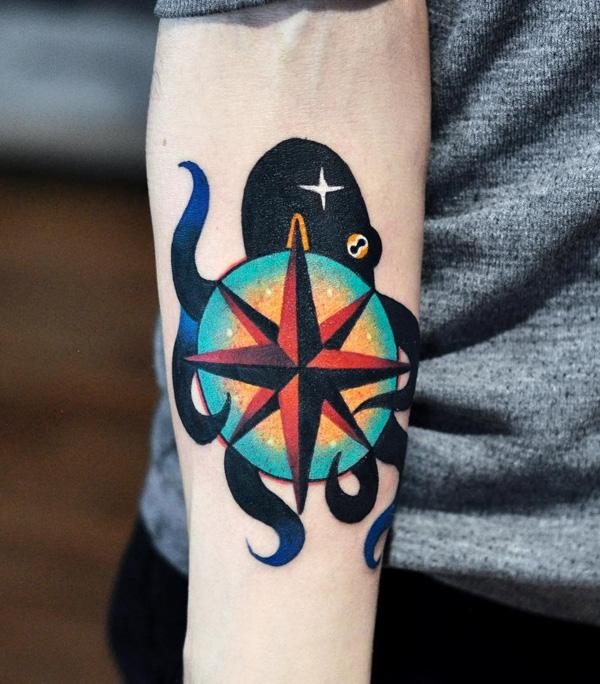 The combination of compass rose and the ocean creature reminds people of the importance of harmonious relationship between mankind and sea lives. The octopus is painted as silhouette, but it's nothing short of lovely.
V sign gesture and pocket compass on broken paper in black shade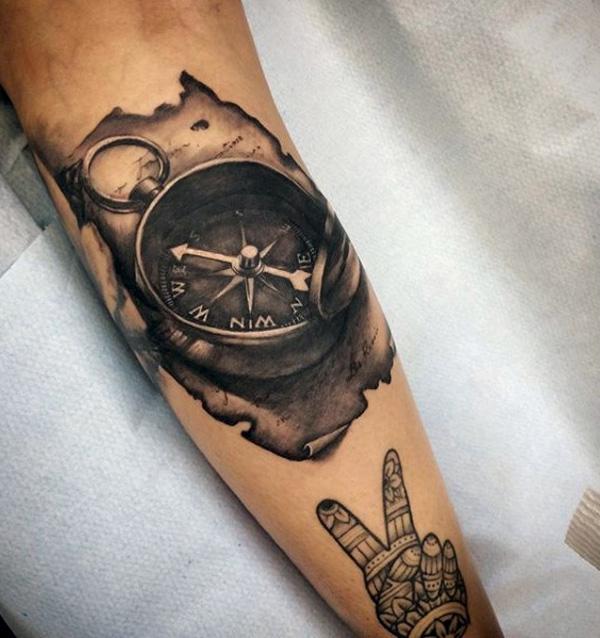 The tattoo features a pocket compass on a piece of broken paper, shaded in black ink. Underneath the design, two fingers form a V sign gesture. The overall look is rugged and edgy, with a hint of rebellion. The compass represents a sense of direction and guidance, while the broken paper symbolizes the imperfect nature of life. The V sign gesture adds a touch of defiance and individuality.
Compass and a pair of compasses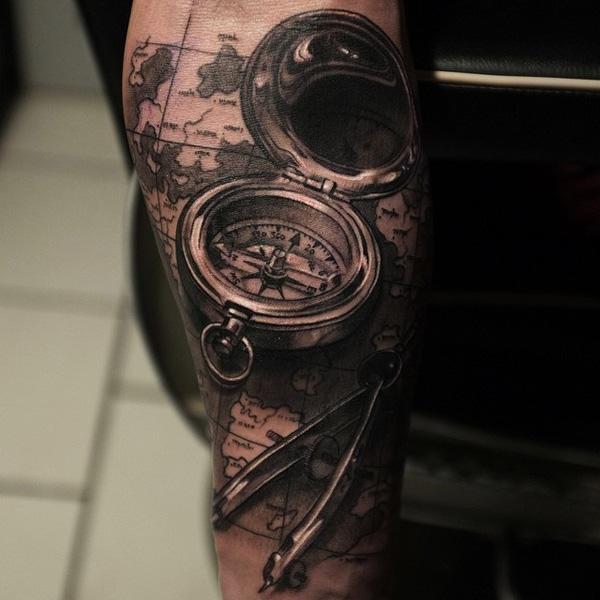 This piece integrates nautical compass and compasses that is an instrument for accurate drawing. With this in mind, the realistic tattoo is to signify guidance in the right direction but in secure.
Nautical monocular and compass sleeve ink in greyscale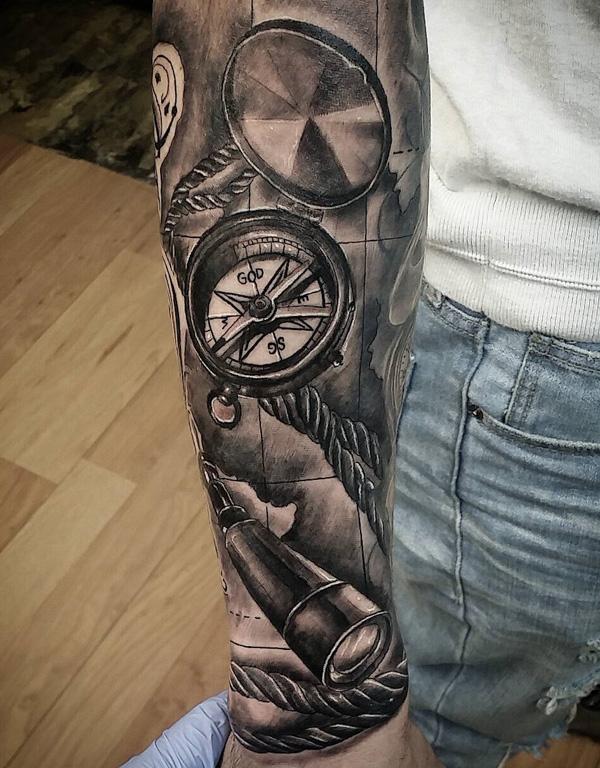 Realistic compass tattoo on half sleeve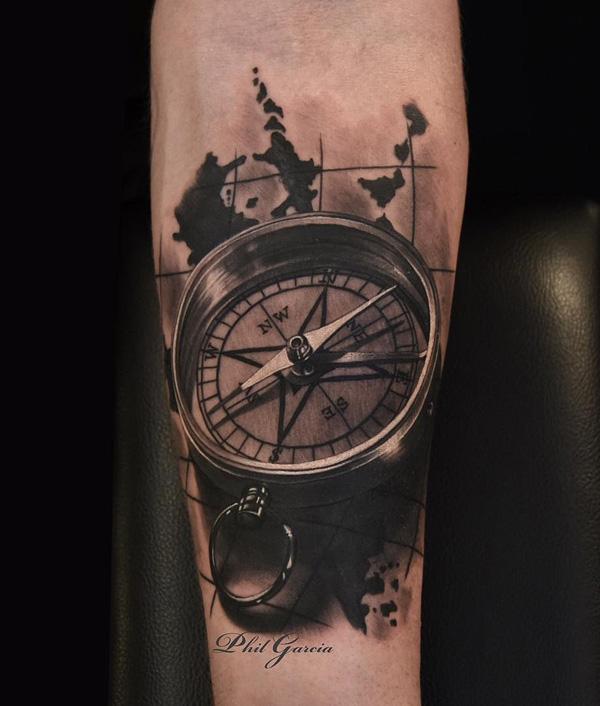 source
Blackwork with two realistic compasses on upper arm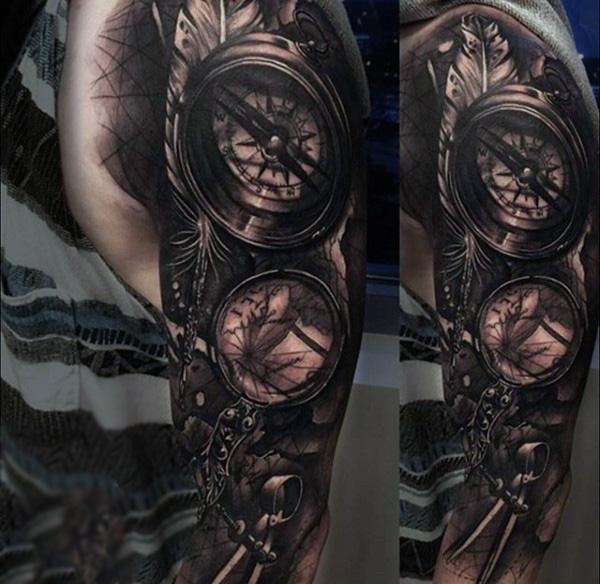 Realistic compass with map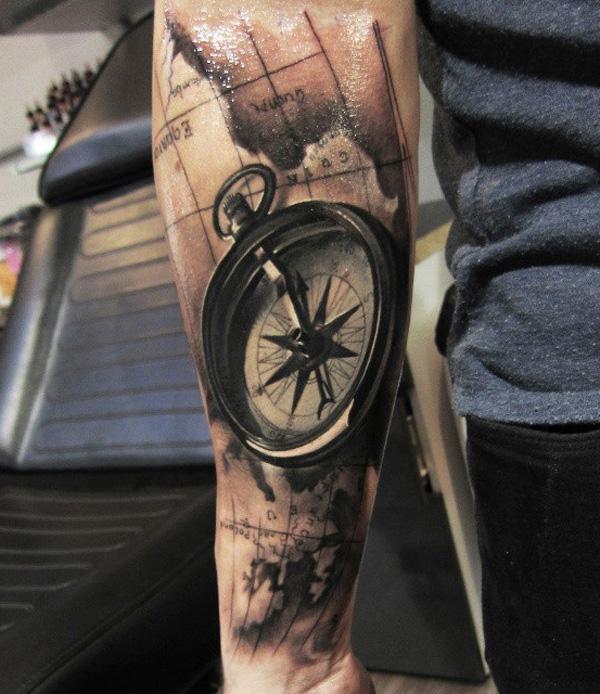 Trash Polka – compass star on forearm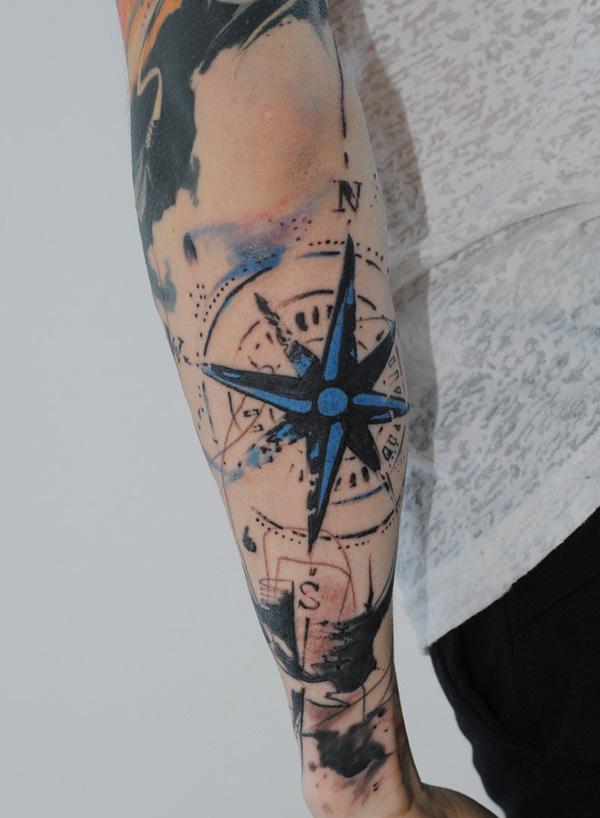 Watercolor compass sleeve tattoo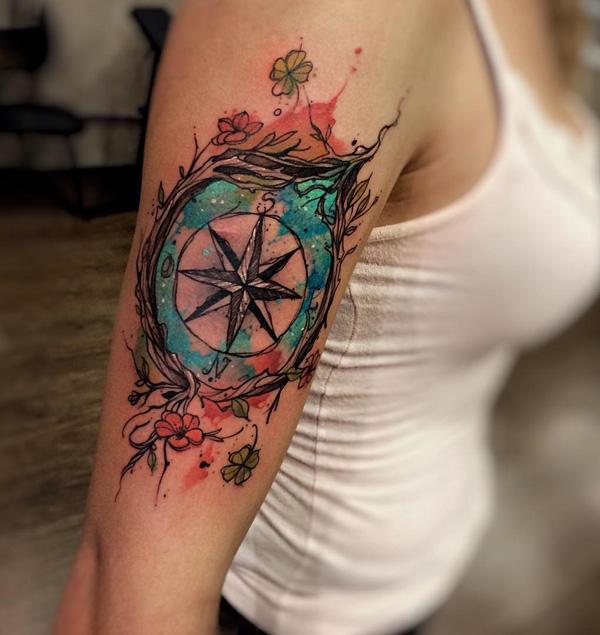 Not all that wander are lost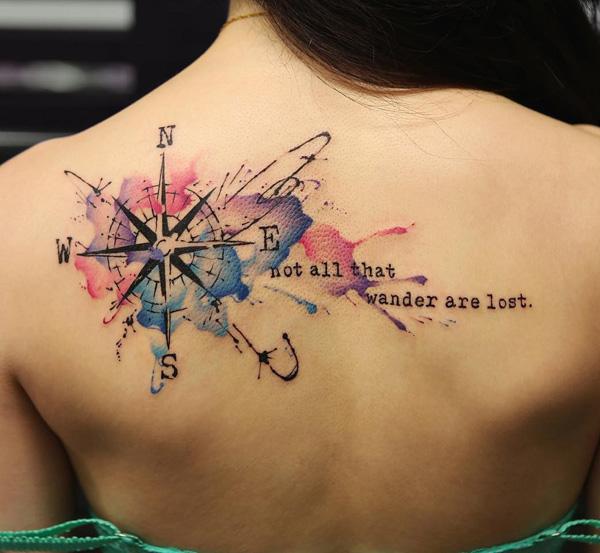 This piece is the best idea for women who love compass themed ink. Instead of large realism piece, watercolor style is often the choice to create feminine tattoo. The artist created a stunning watercolor-style tattoo on the shoulder blade. A beautifully compass takes center stage, surrounded by splashes of vibrant blue and green hues, evoking a sense of adventure and wanderlust. To the right of the ink, the words "Not all who wander are lost" reminds the wearer to embrace their journey and explore the world fearlessly.
Watercolor compass ink for women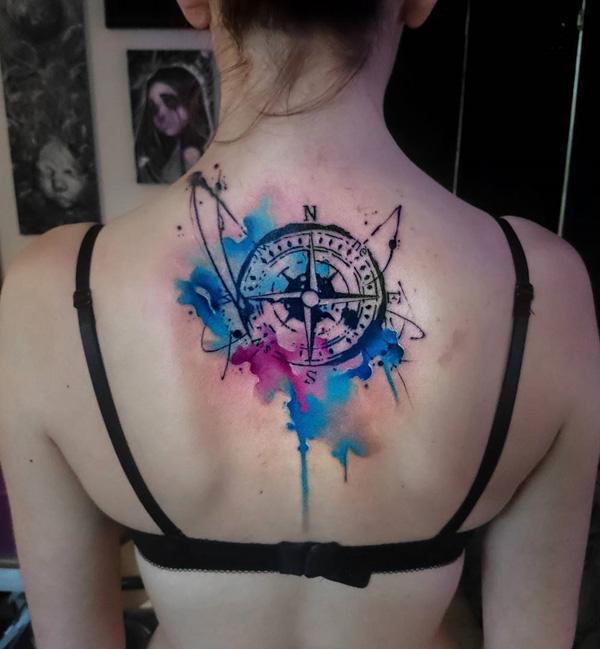 Compass back tattoo in scratch and watercolor style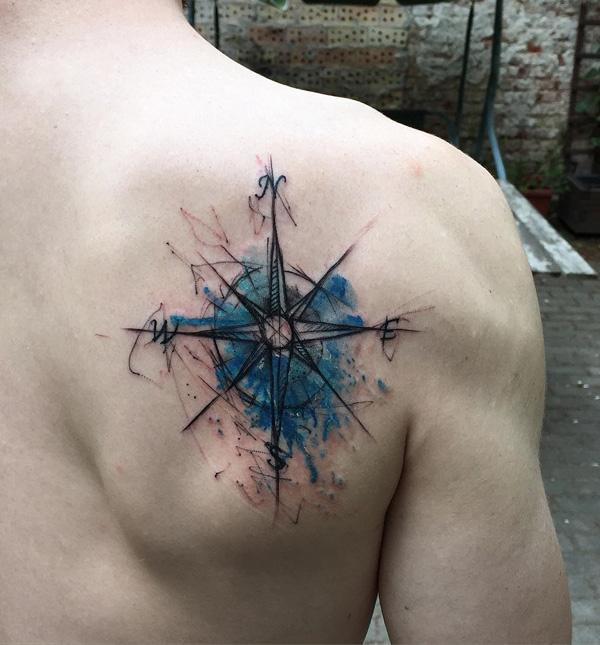 Full sleeve tattoo with nautical compass and map in watercolor style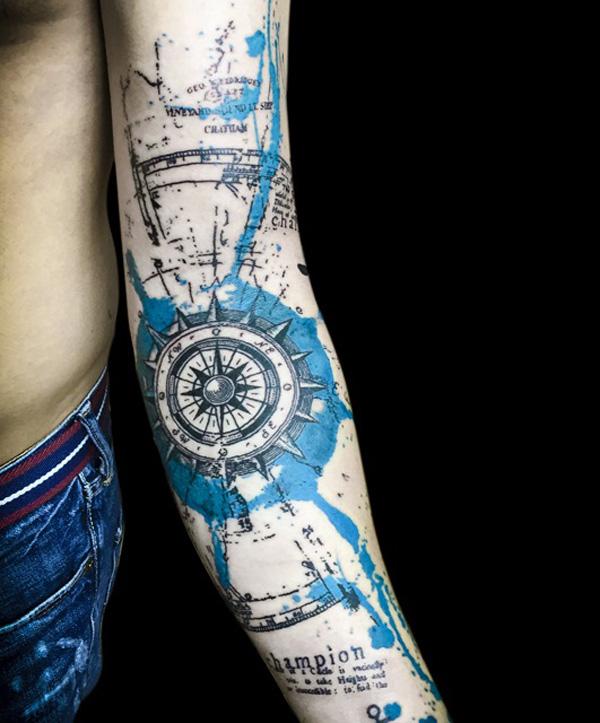 Rainbow compass tattoo with name and date in watercolor style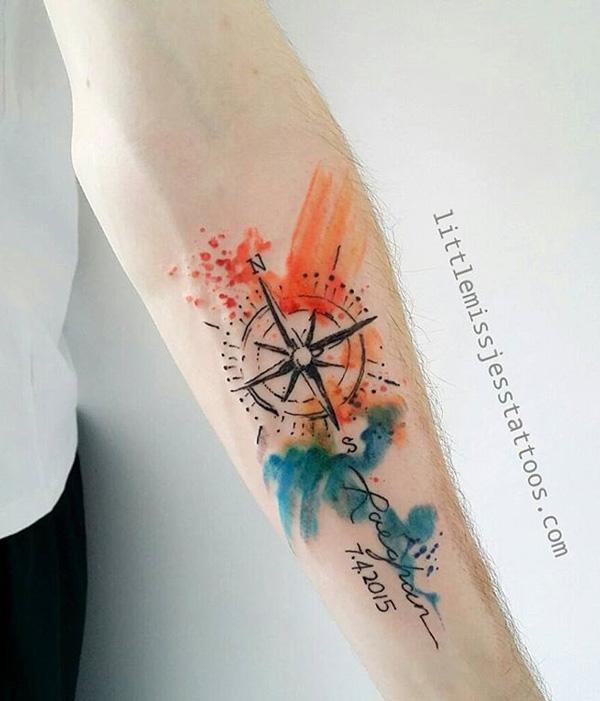 Watercolor compass tattoo for women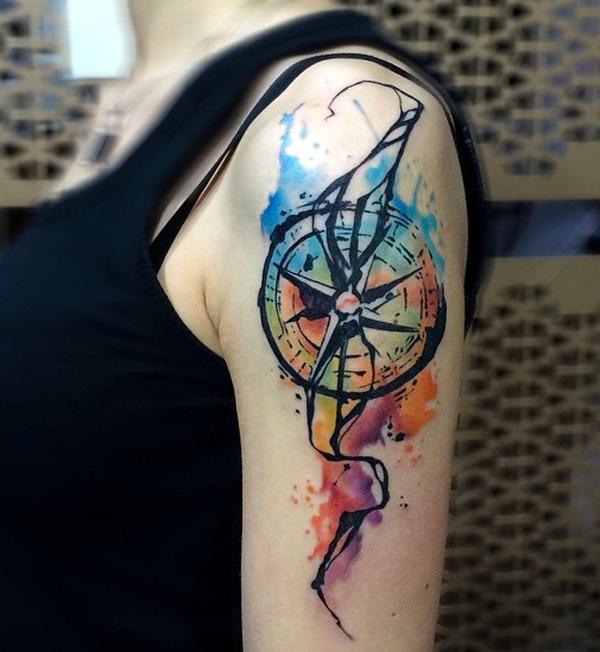 Watercolor ink with stylish compass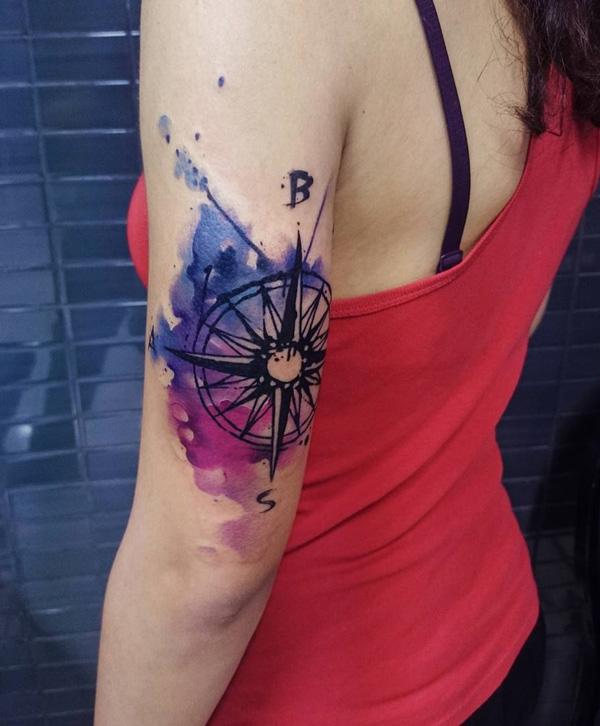 Sundial and Compass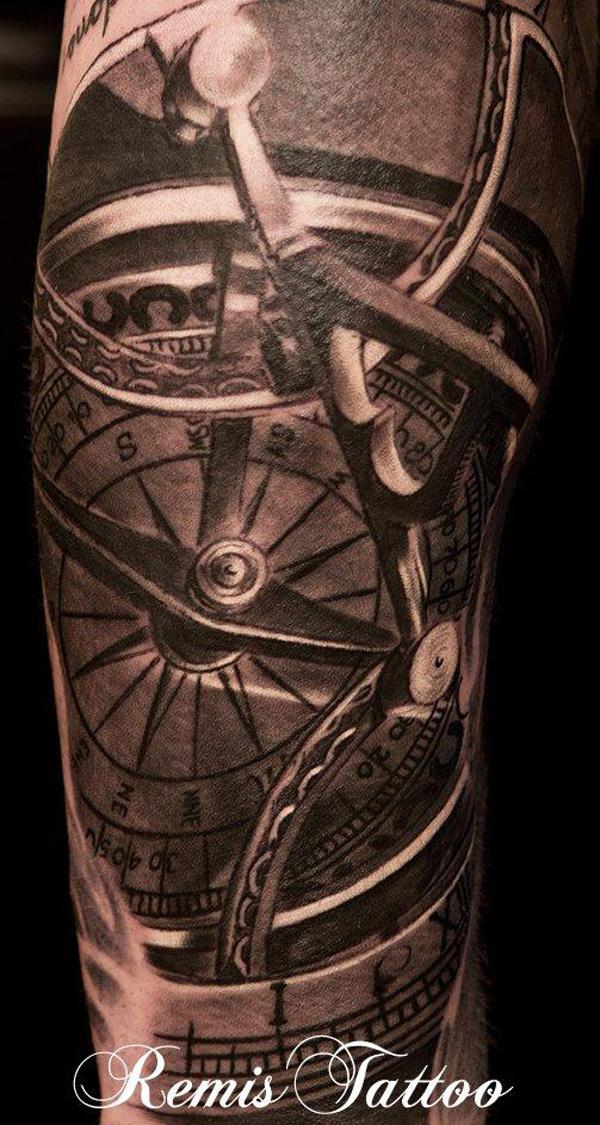 source
Realistic compass, watch and quill pen on map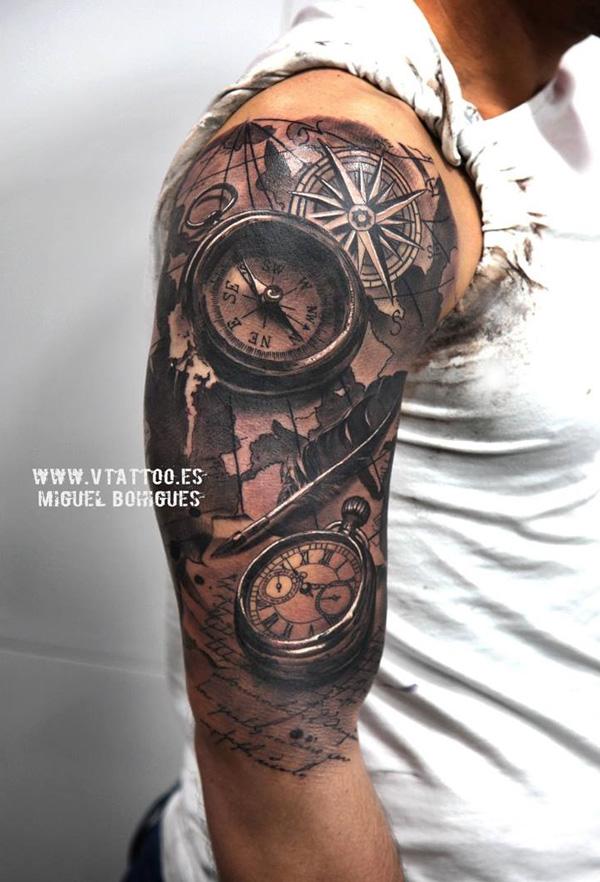 Compass and hourglass full sleeve tattoo for man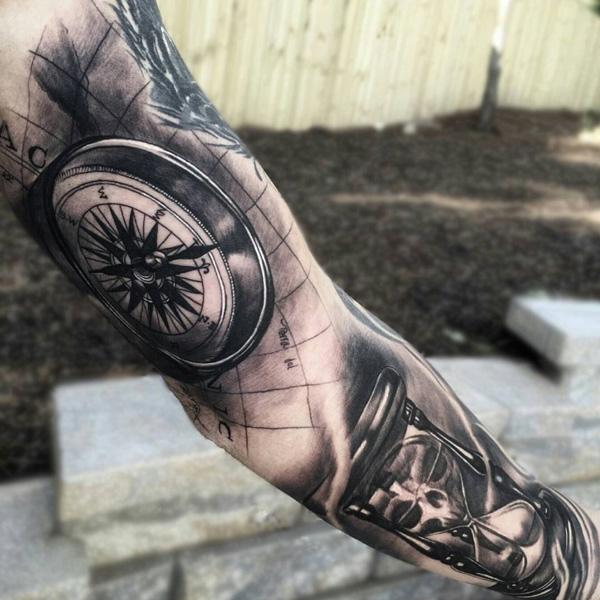 Vintage compass in watercolor background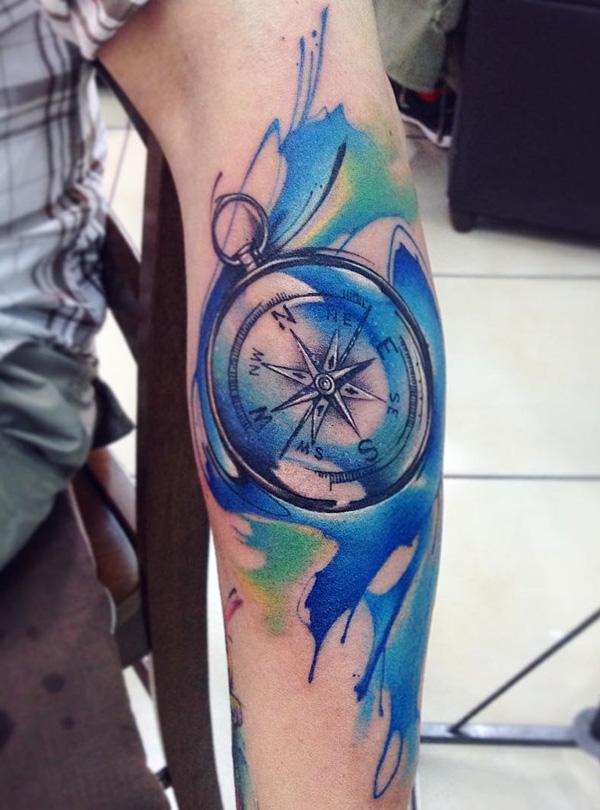 Compass with flower full sleeve tattoo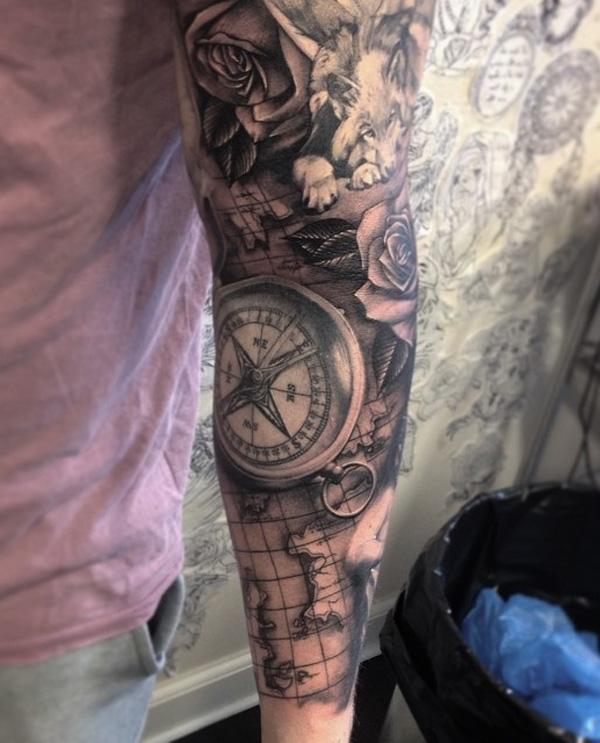 Boat and anchor centered around marine compass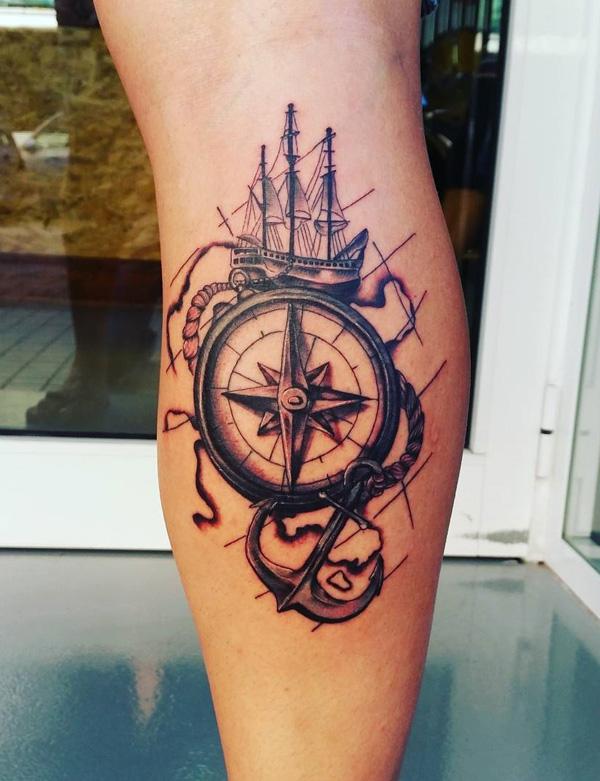 Beautiful watercolor compass back tattoo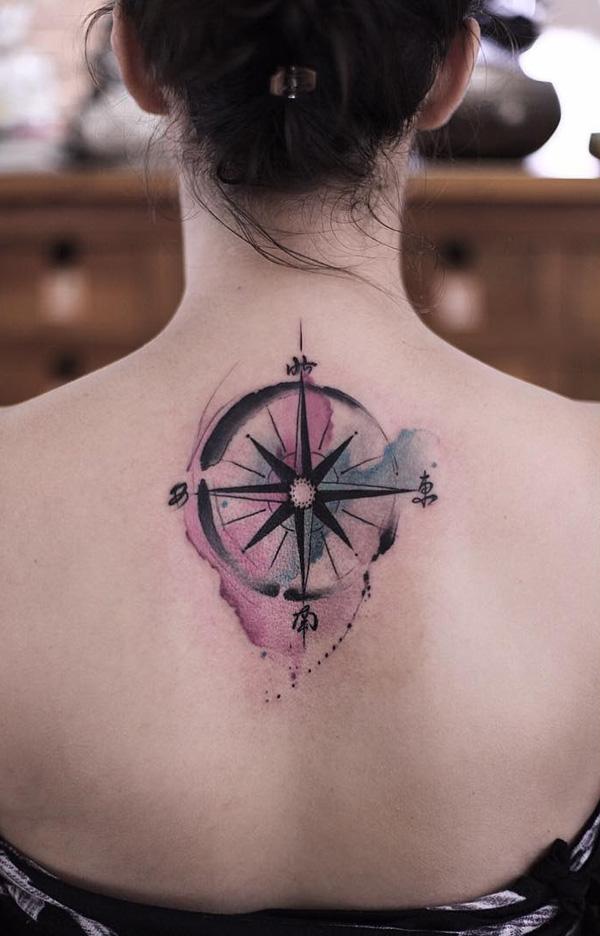 Black and white compasses ink art on forearm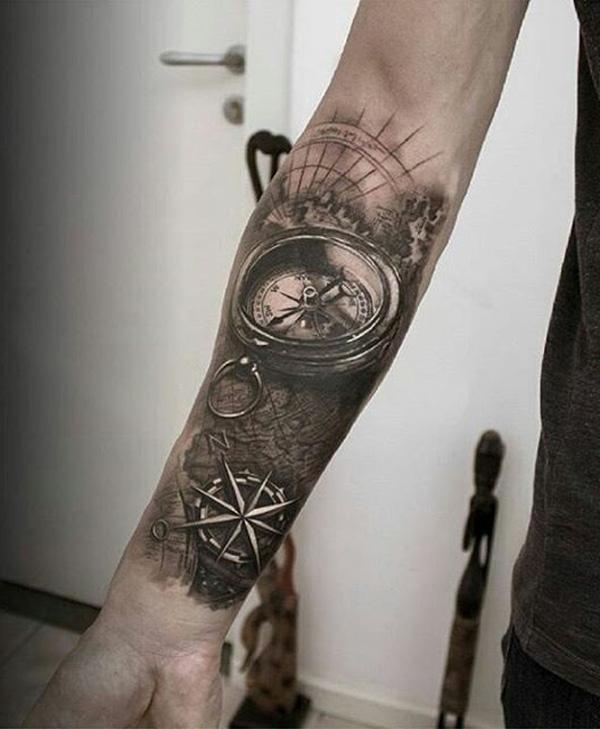 The amount of quality and shade work in this tattoo is extensive. The forearm piece depicts two metallic compasses as if they were left on war-torn field. The realistic style and extreme details present perfect 3D effect in this tattoo.
Dotwork of compass rose on arm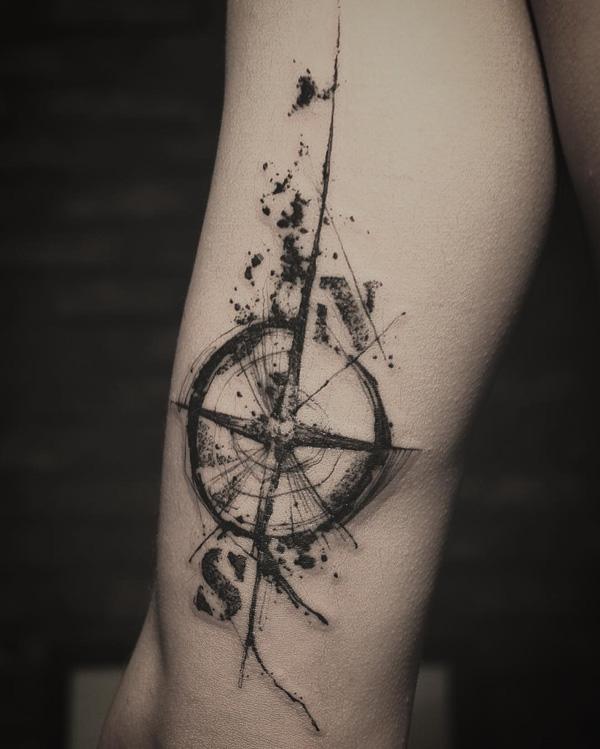 Realistic compass and rose ink on rib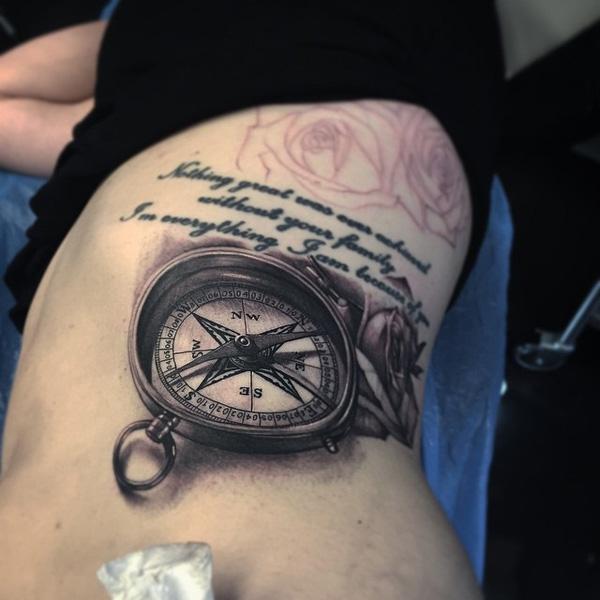 Map with Compass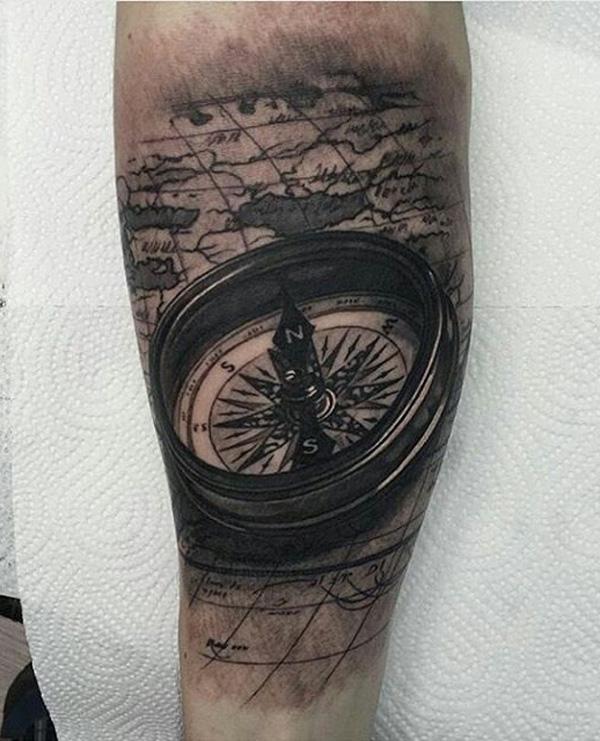 Realistic compass on the map of pacific ocean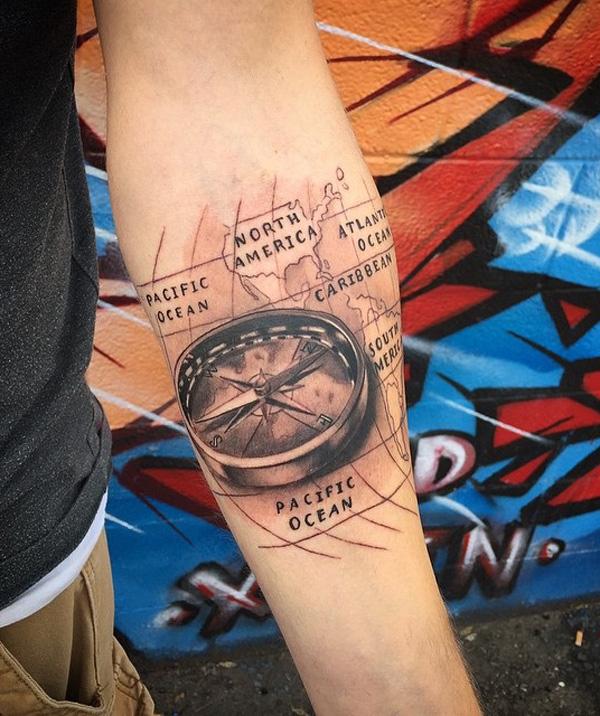 3D compass blackwork on calf for man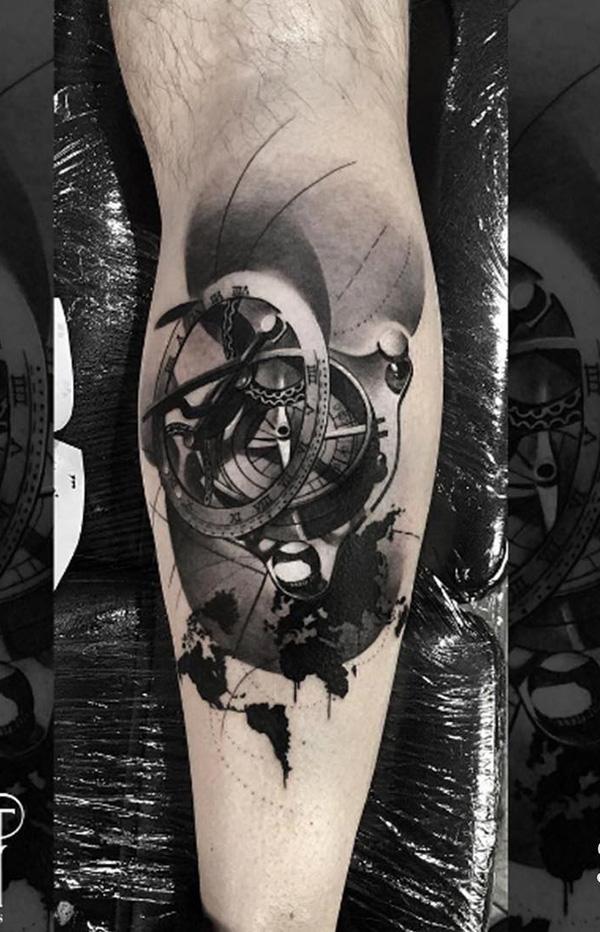 Compass and anchor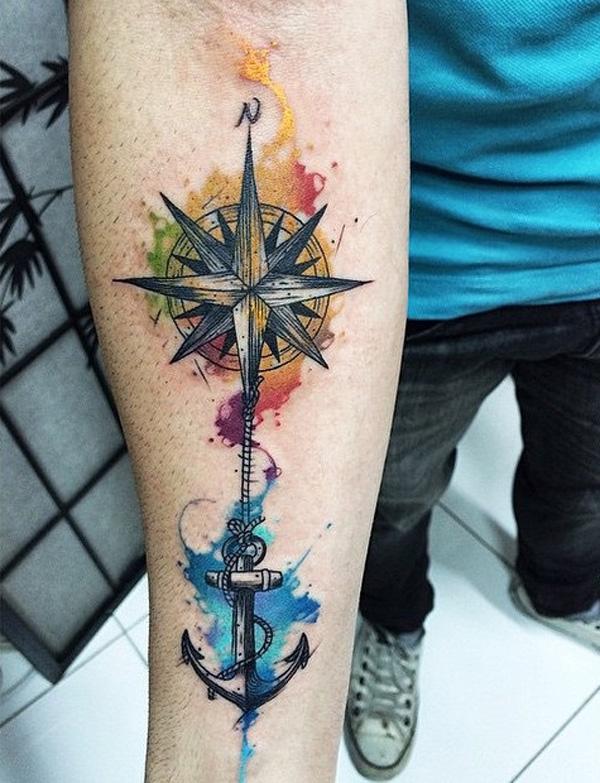 Negative space – Compass and coin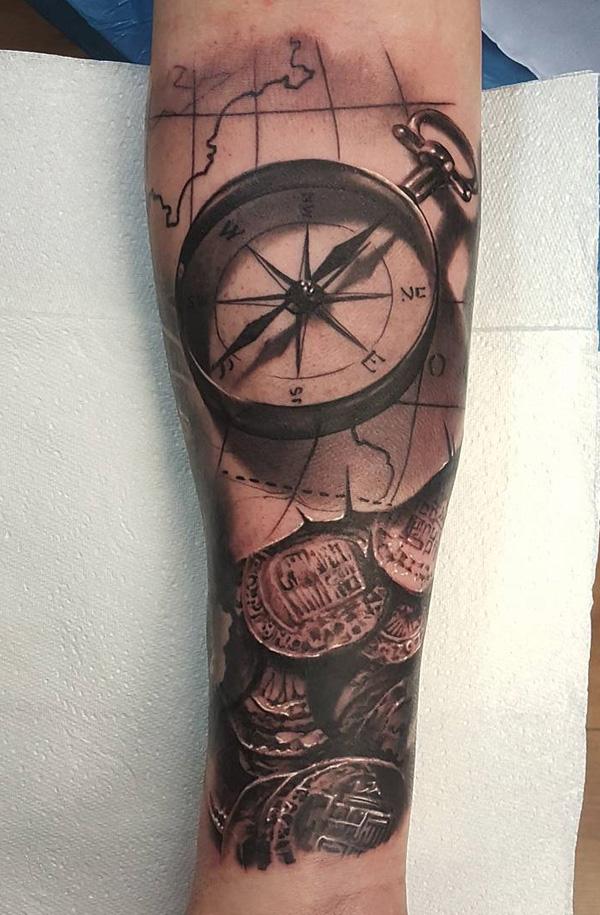 Gray wash tattoo with nautical compass, feather and Hummingbird on forearm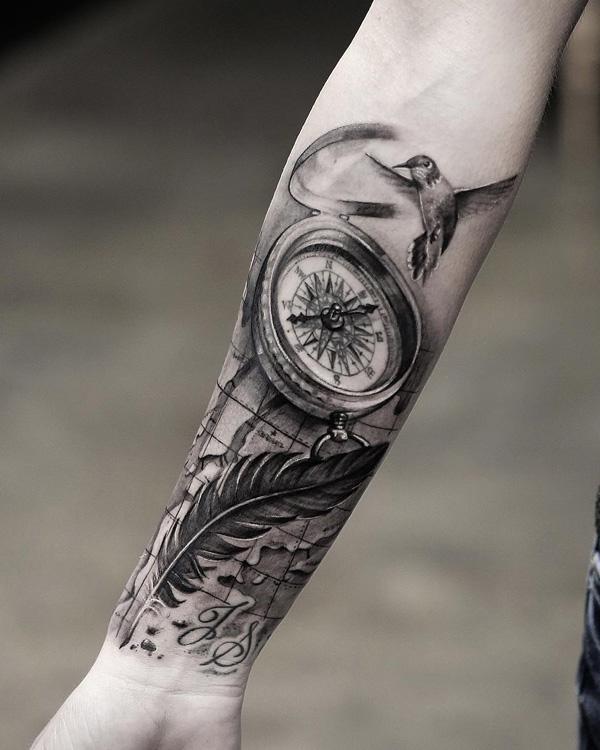 Personalized compass ink with flower and chain on forearm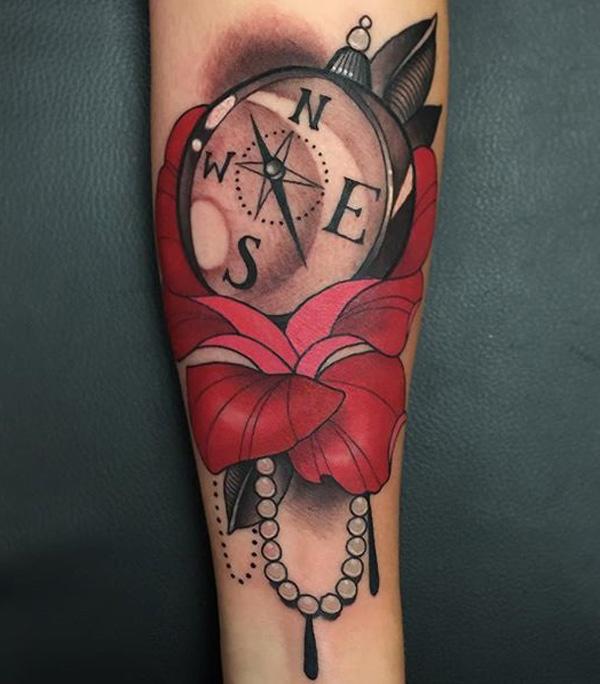 Vintage compass and rope strand in black shade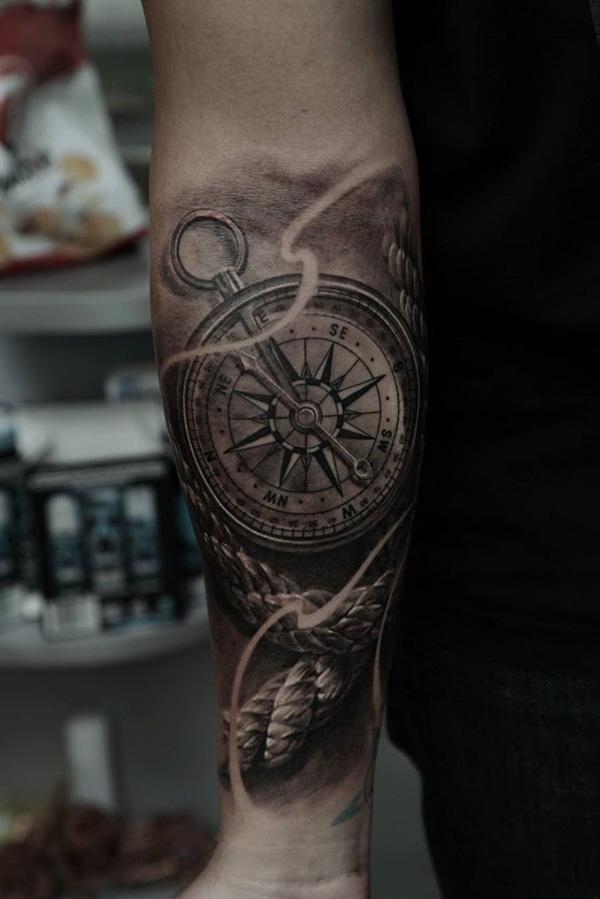 Watercolor wind rose tattoo on shoulder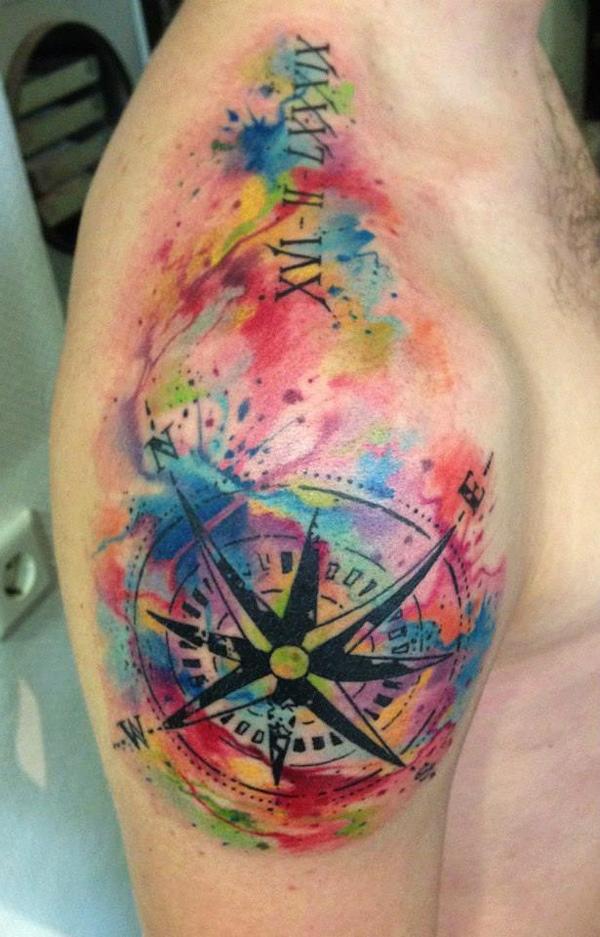 Compass and skull on map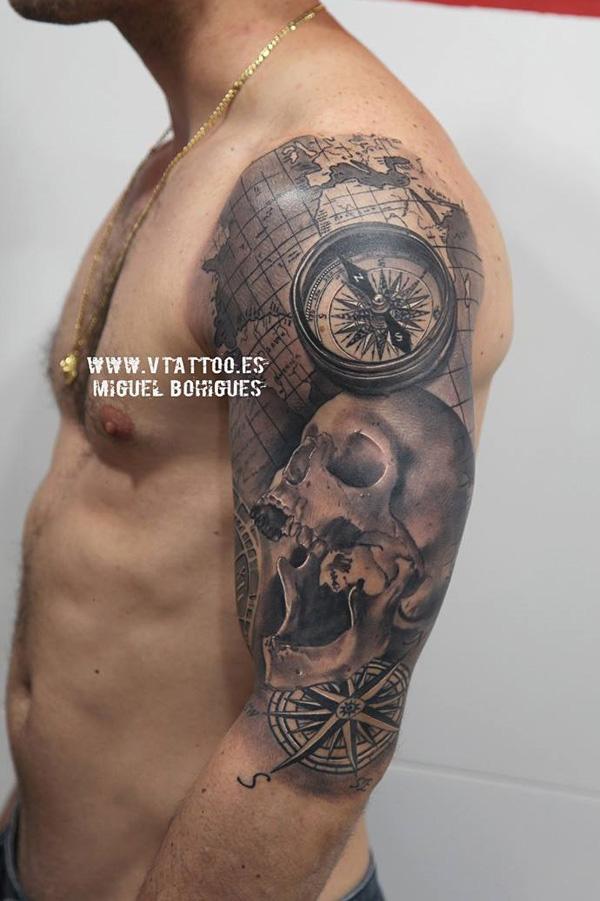 Greysacle – compass on jigsaw puzzles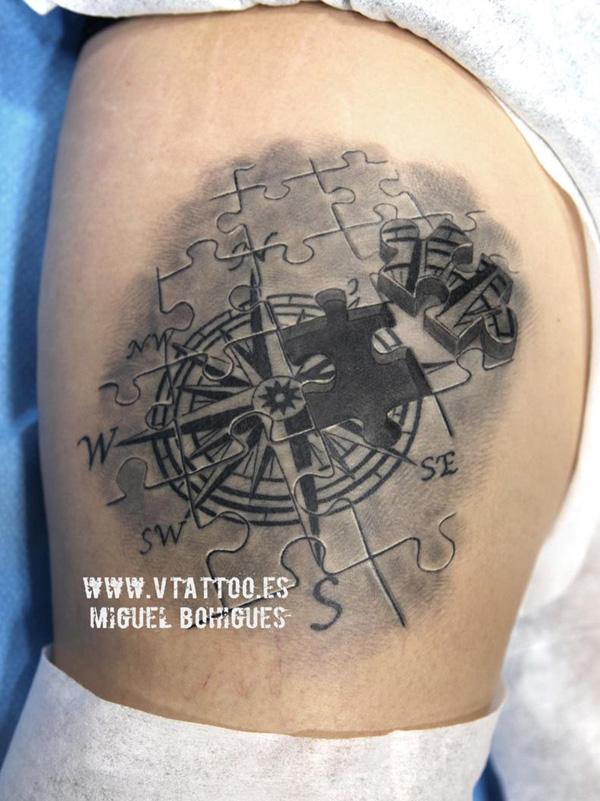 Ideas to integrate steering wheel, compass and map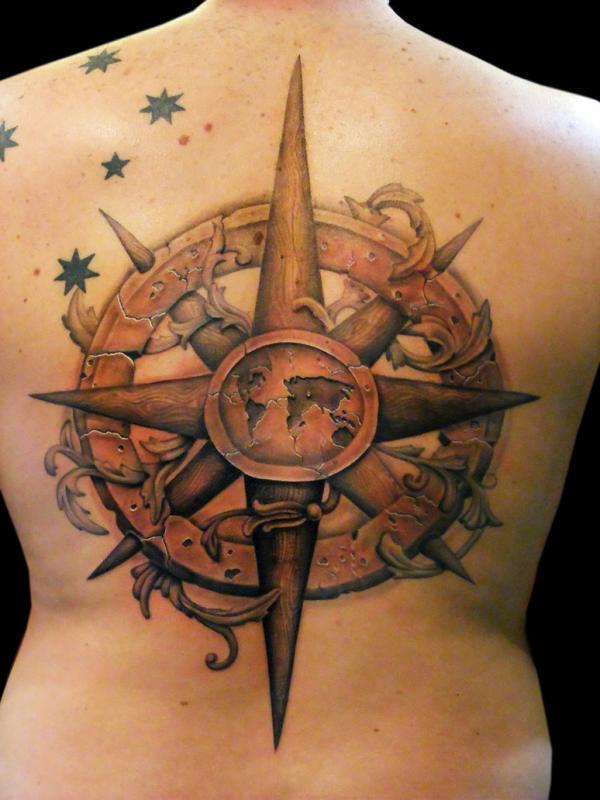 Rose & Compass in black & grey style
Grey Wash – Pocket compass arm tattoo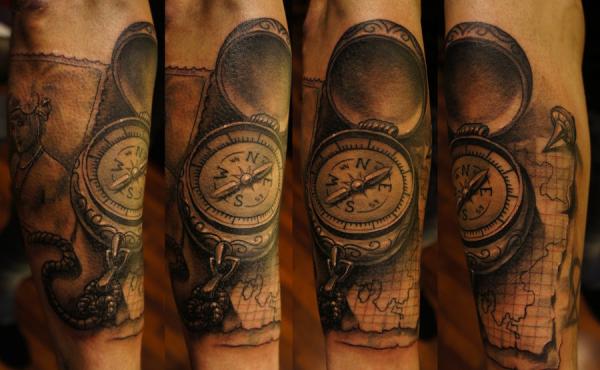 Compass and compasses shoulder tattoo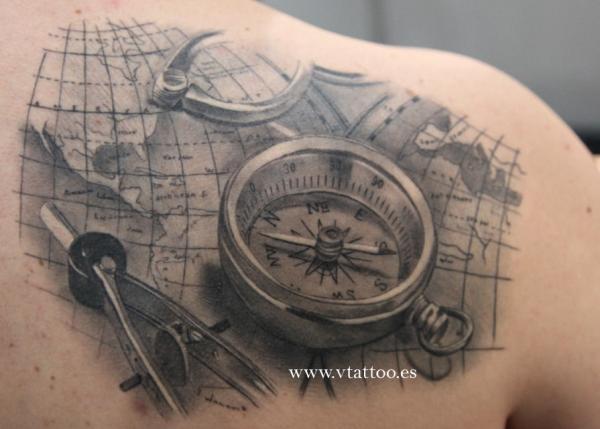 Gray wash – Rose and compass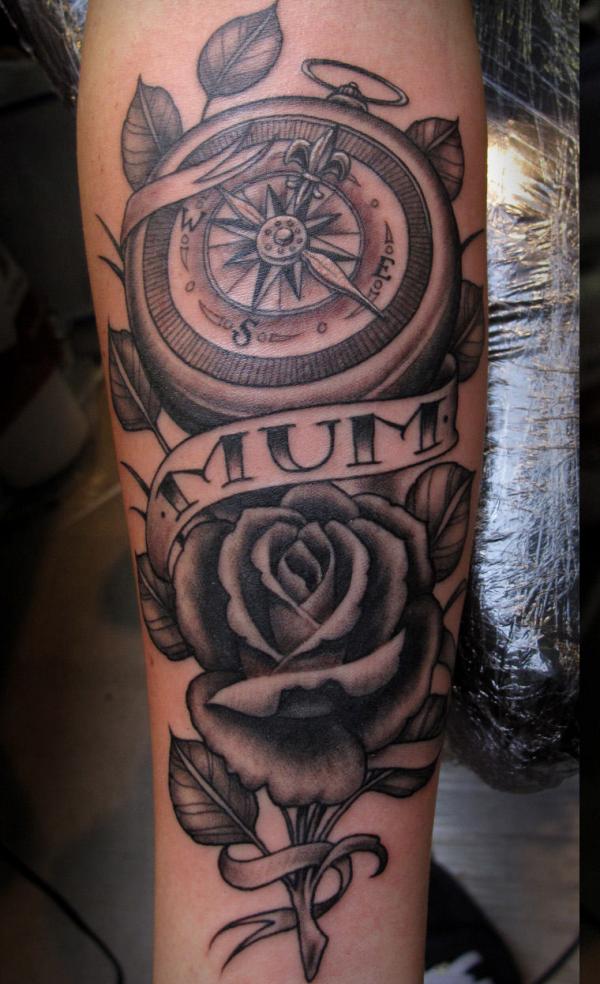 Vintage ink with compass and map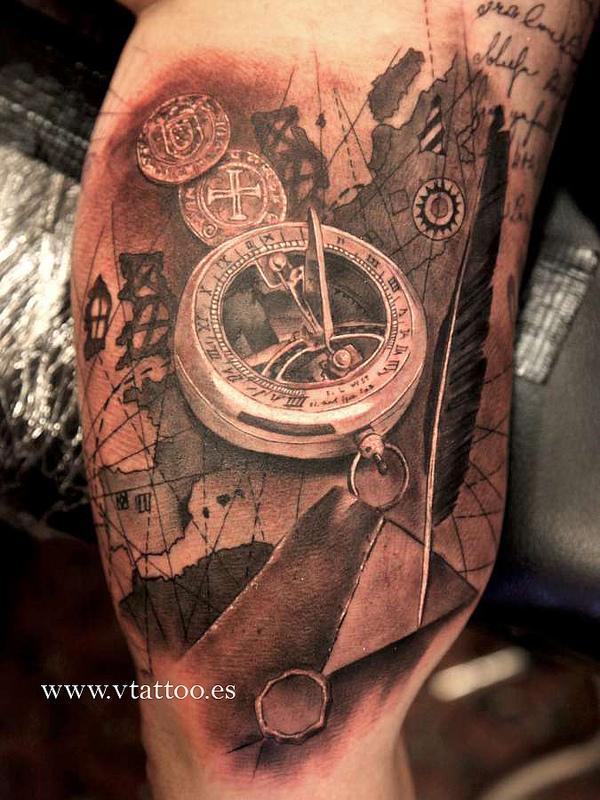 Compass and leaves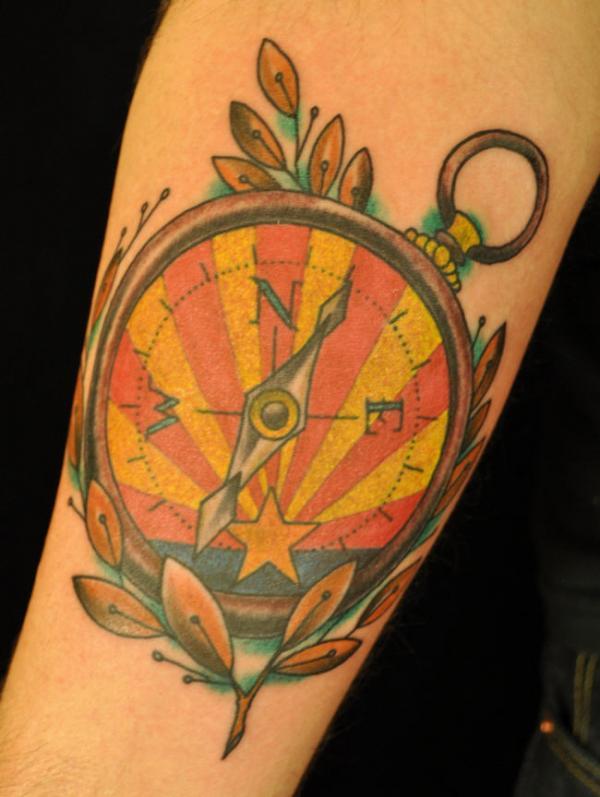 Grey Compass with touch of abstract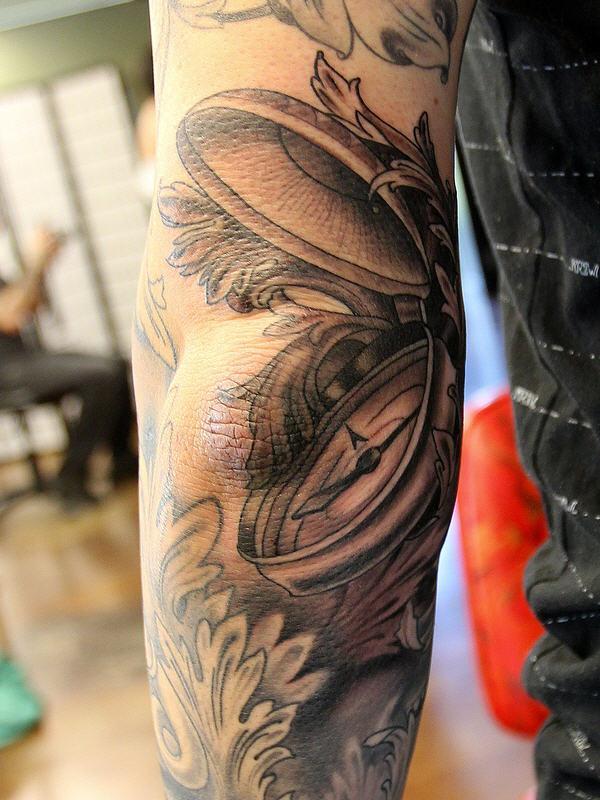 Traditional style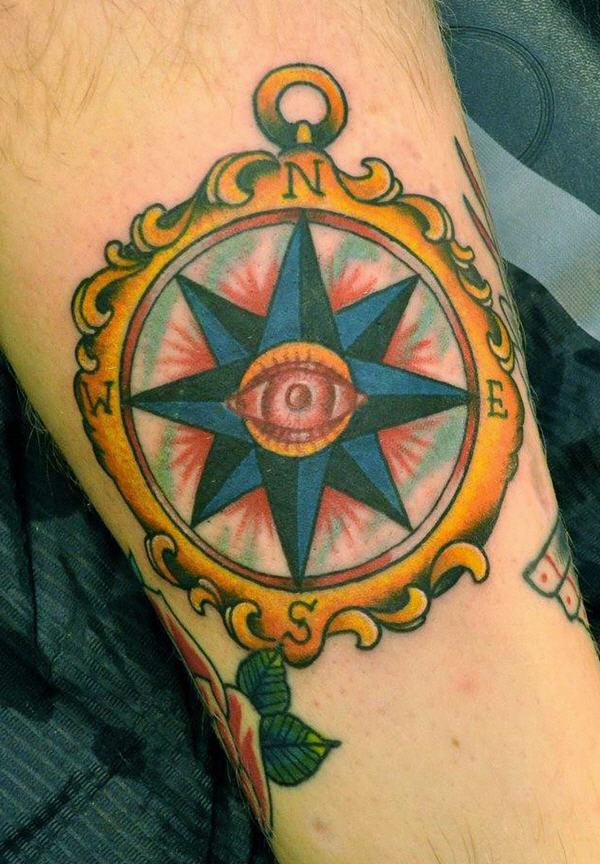 Rose and compass with ribbon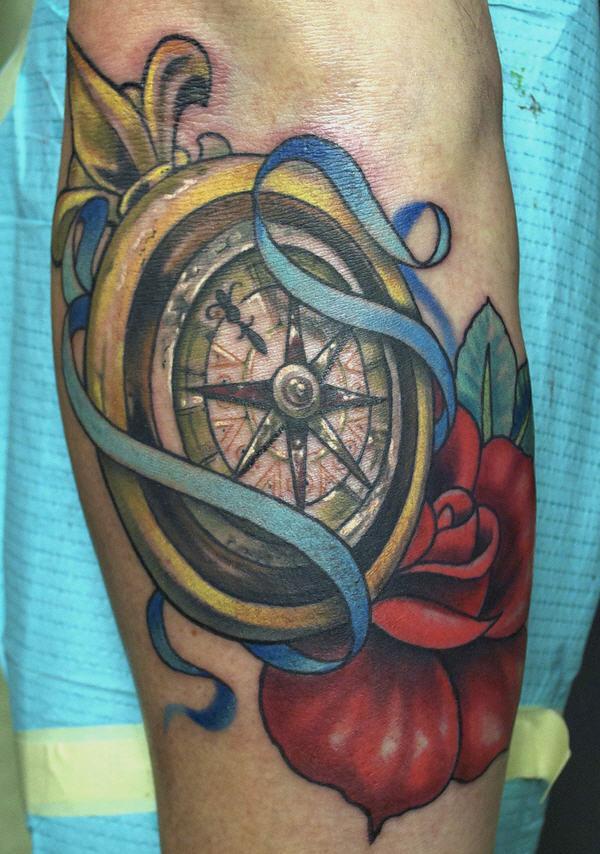 Spiral clock compass tattoo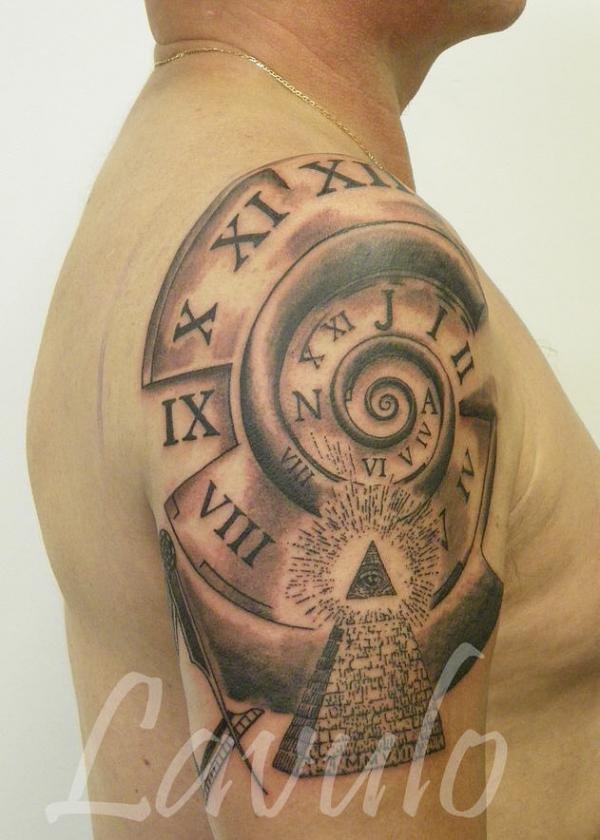 Hand compass tattoo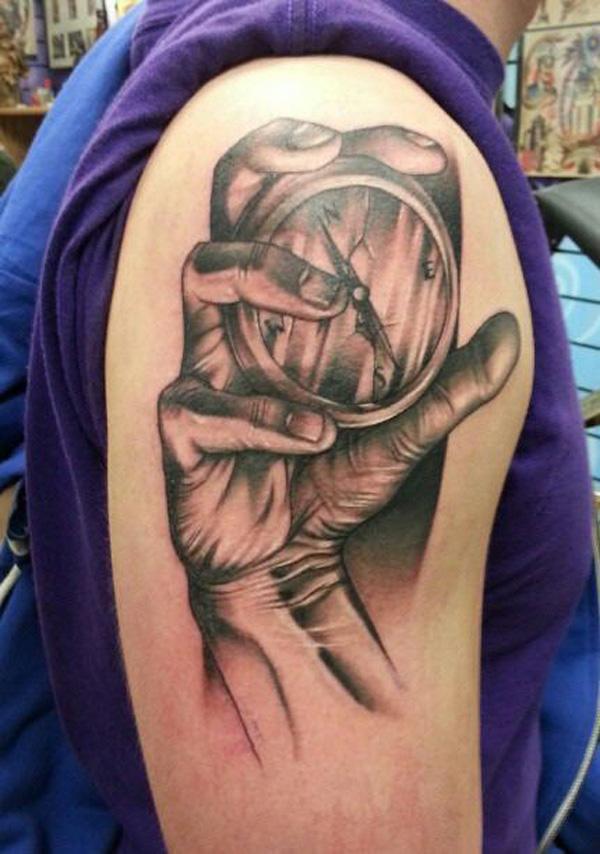 Black and grey ink with map, voyager compass and rose flower on shoulder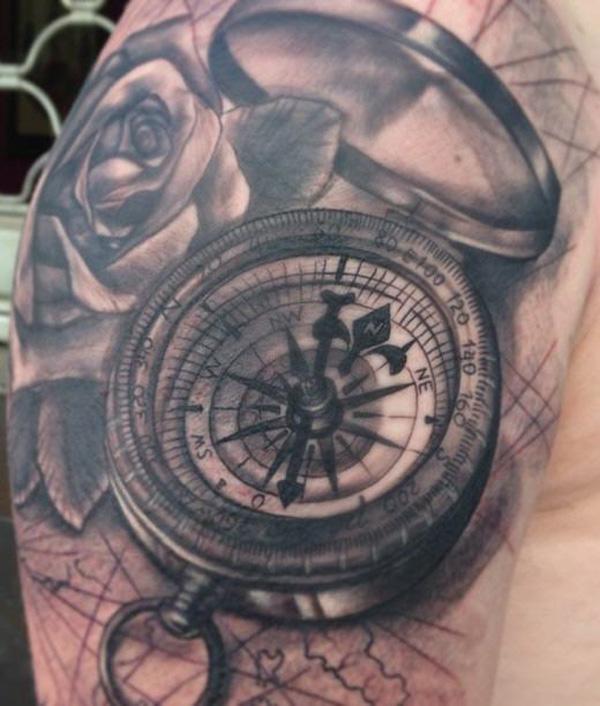 compass sleeve tattoo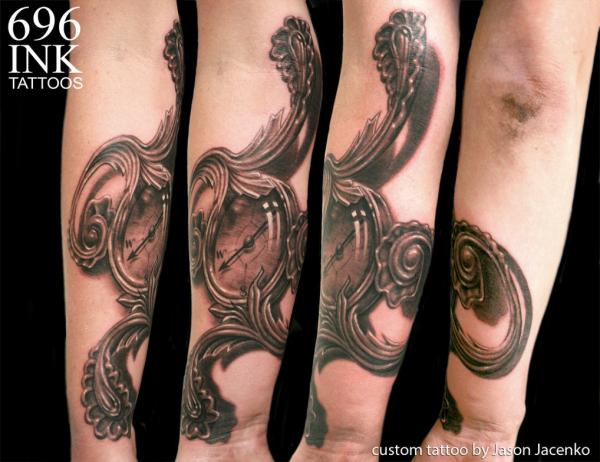 Compass and Roses Tattoo detailed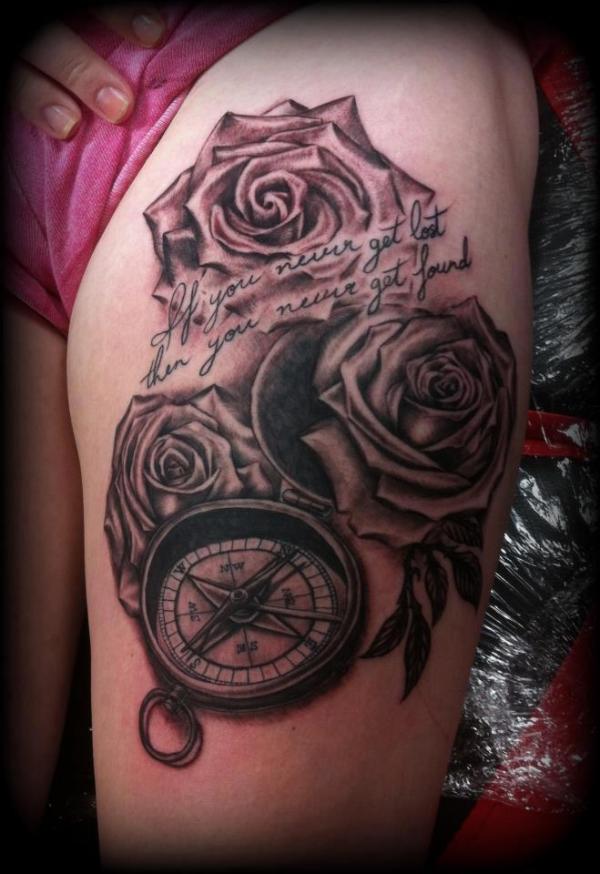 Rose and compass in old tradition style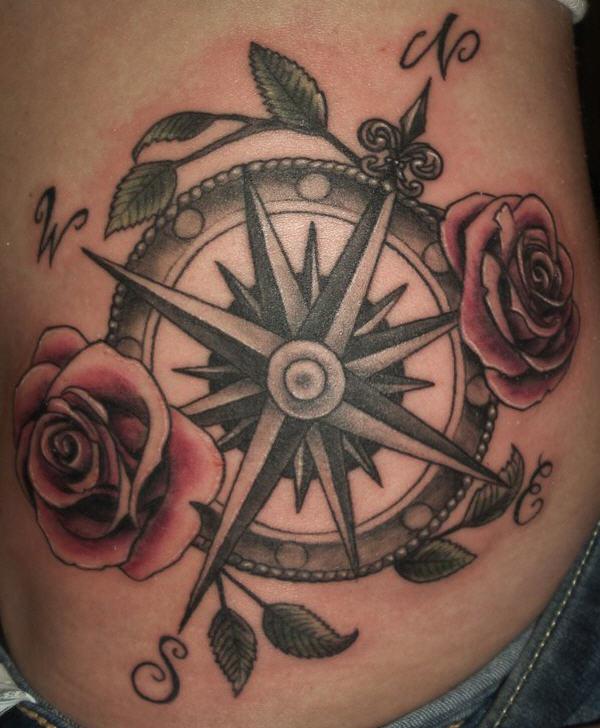 Koi fish and compass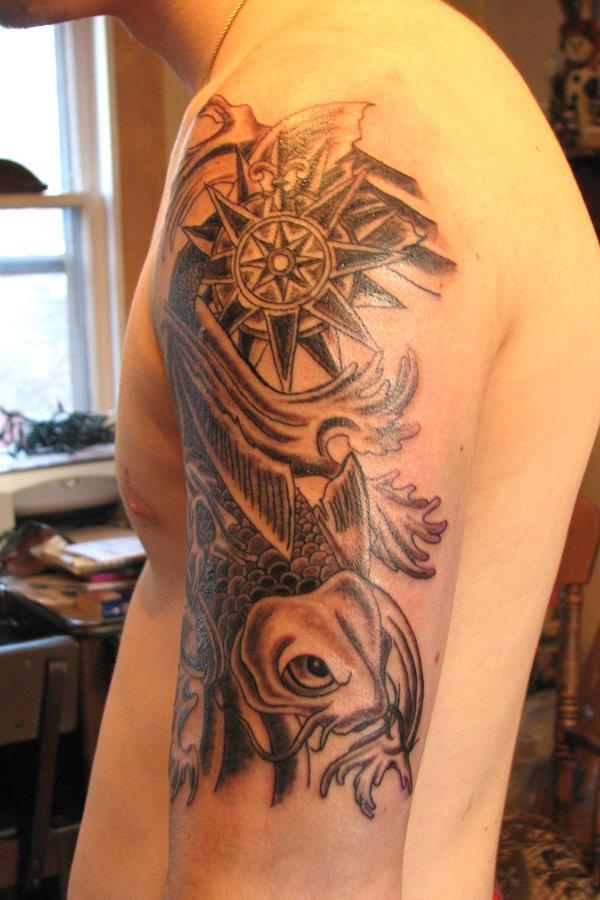 Guns and roses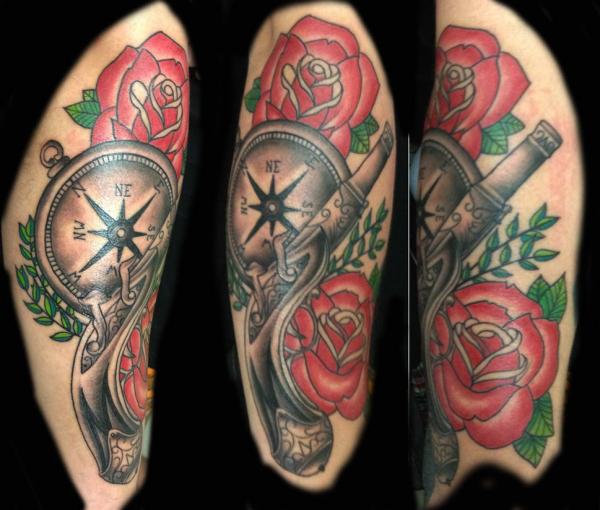 source
Compass and flower hand tattoo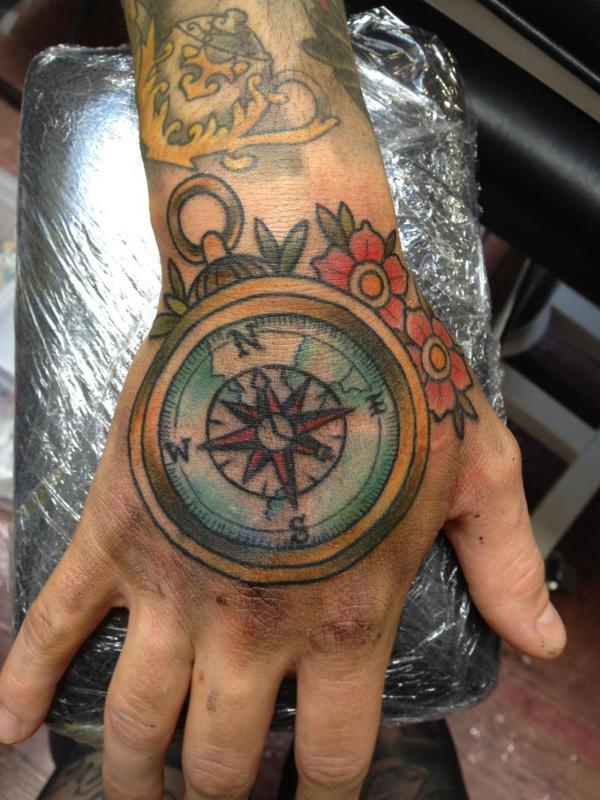 Retro compass ink with bracelet on foot for women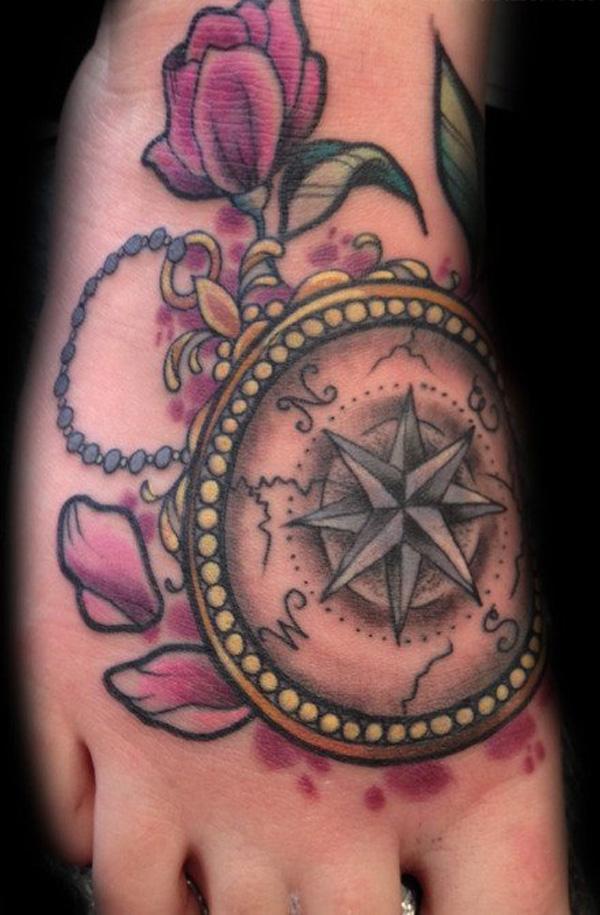 Compass shoulder tattoo with stars and swirls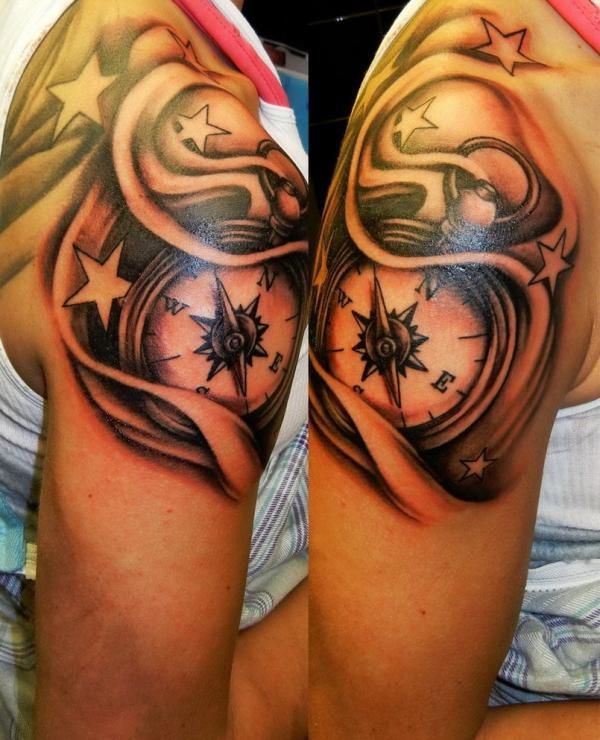 Compass with banner in 3D style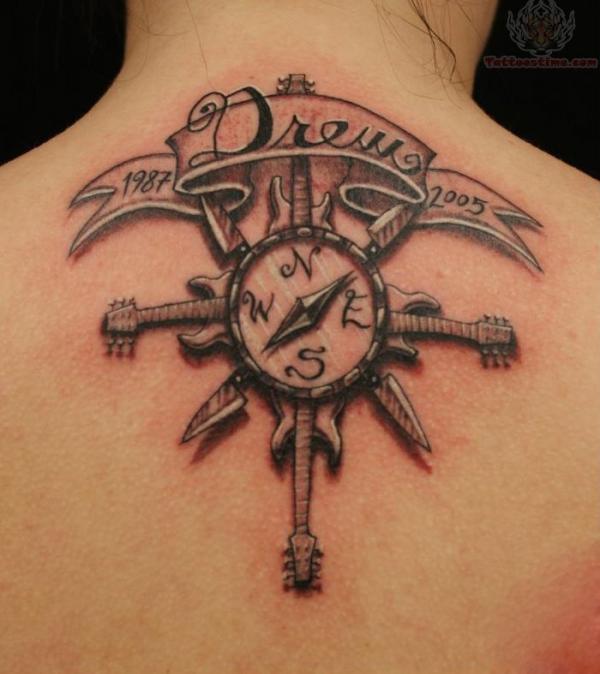 Realistic Compass tattoo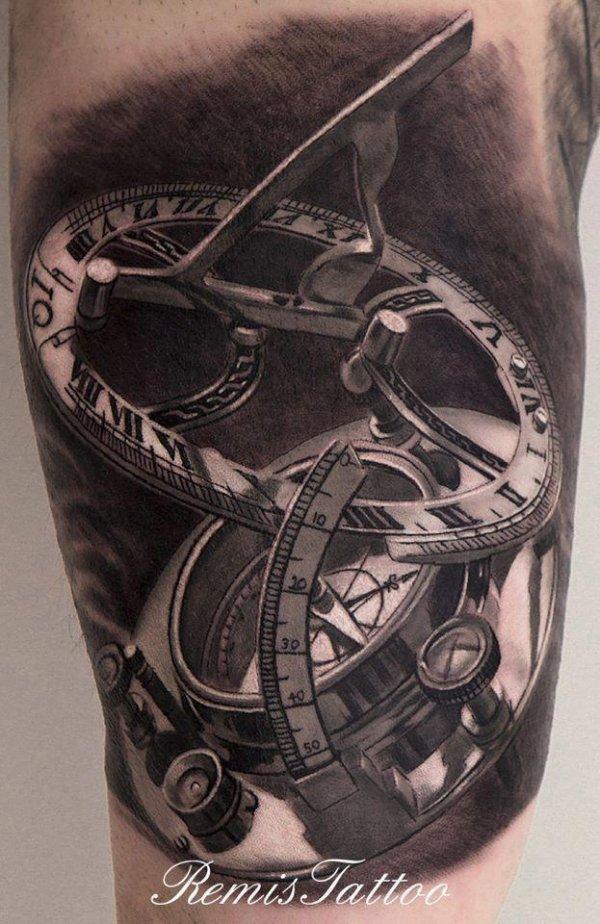 Negative space Compass tattoo on side
Colored ink with Compass and bracelet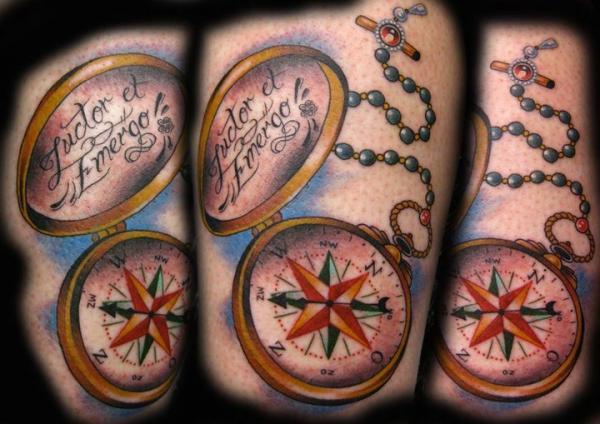 Rose and Compass ink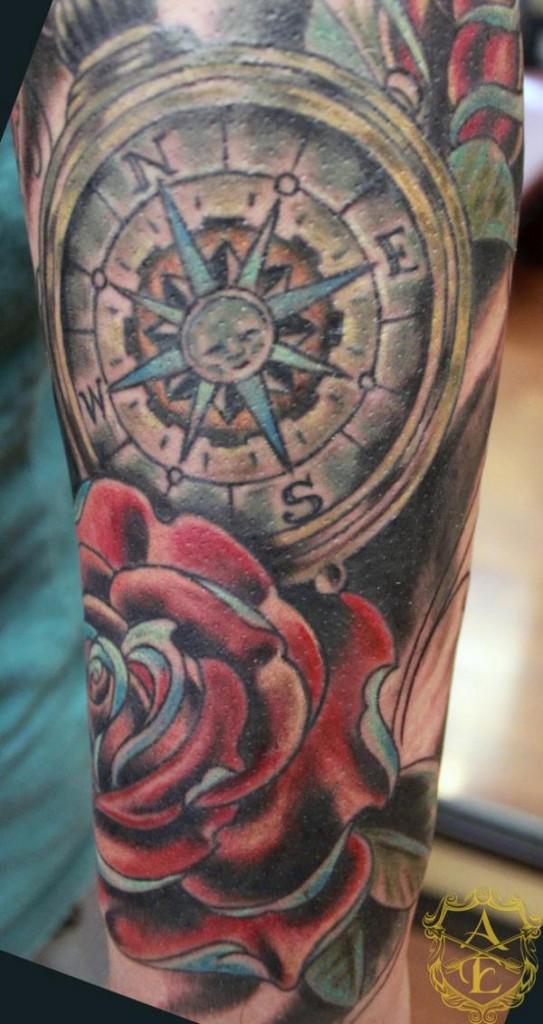 3D Compass Tattoo on shoulder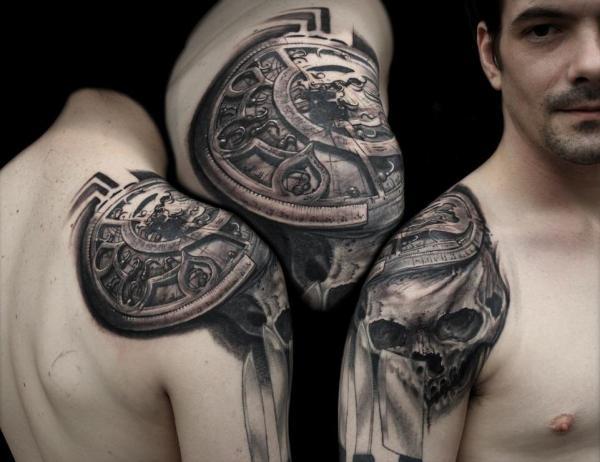 Gray Wash compass shoulder tattoo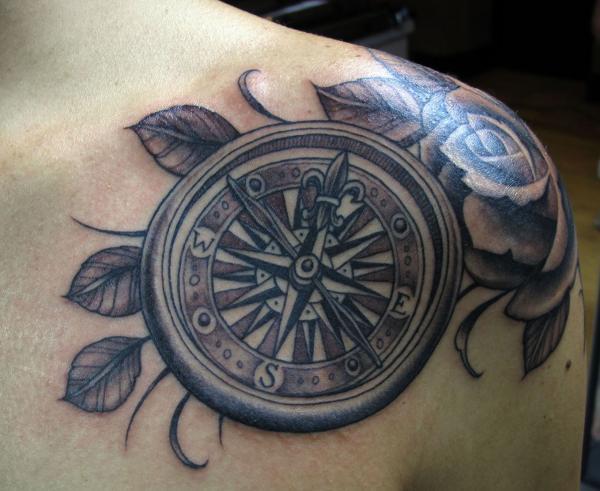 Retro compass emblem with stars on shoulder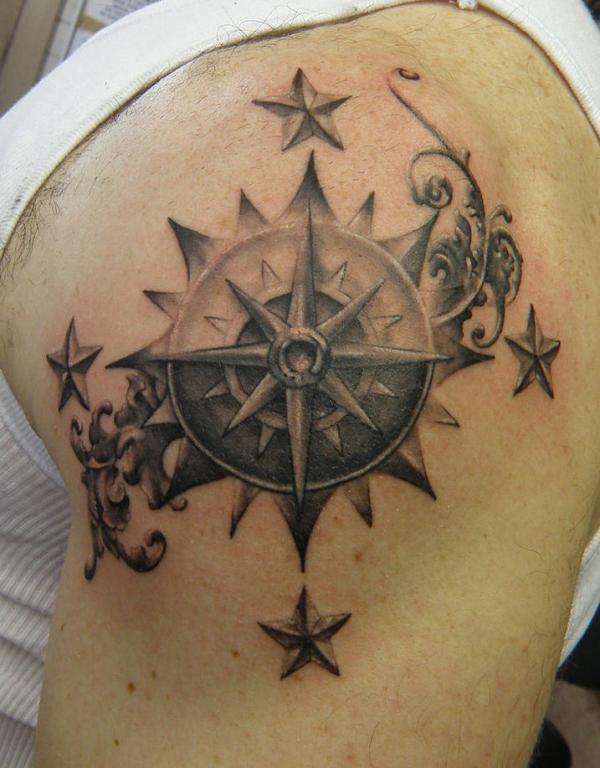 Gray Wash compass foot tattoo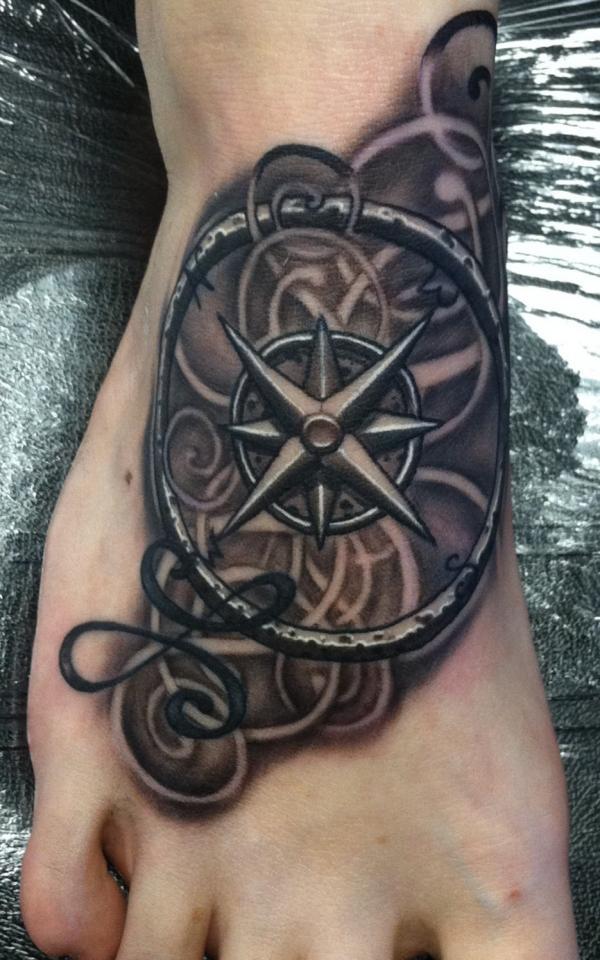 Pocket compass with floral swirls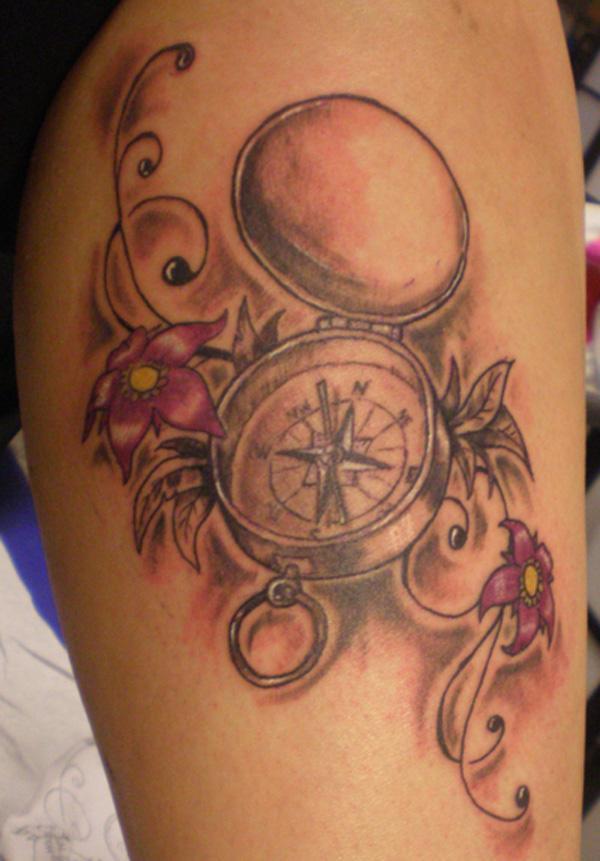 Small compass tattoo on foot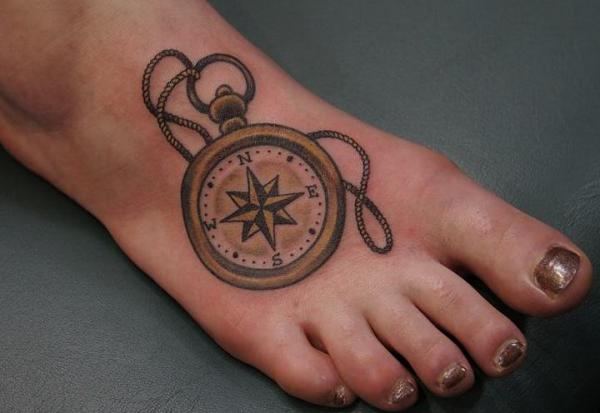 Black and grey compass and rose tattoo on shoulder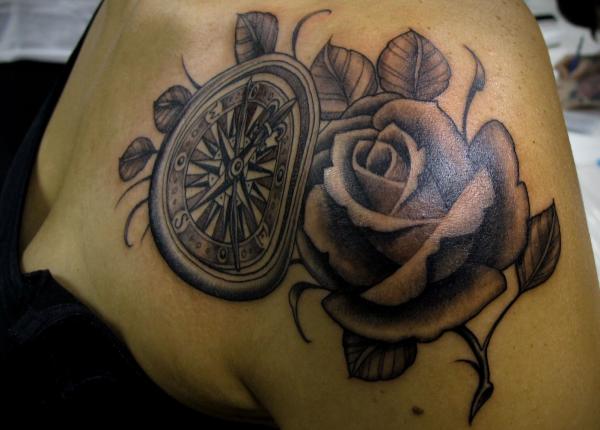 Traditional Compass ink on upper arm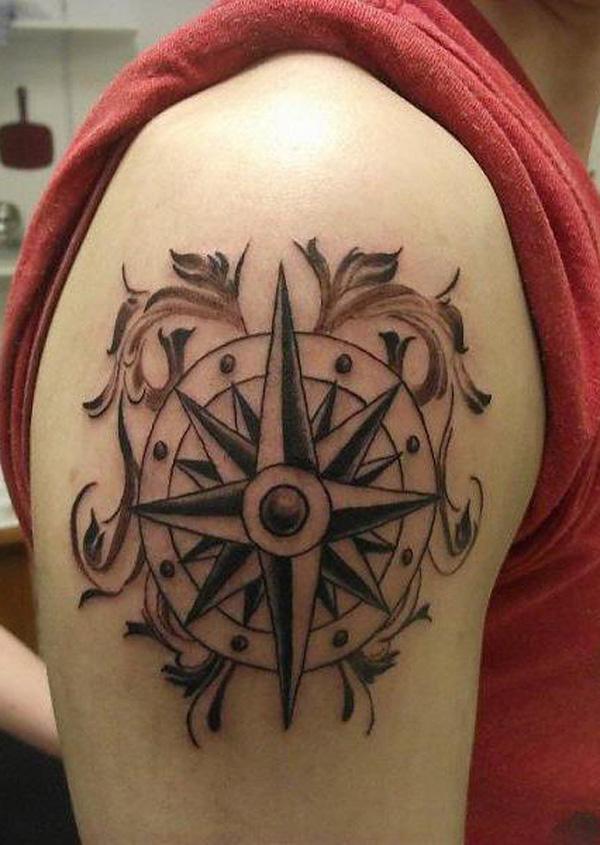 Do confidently on the direction of your dream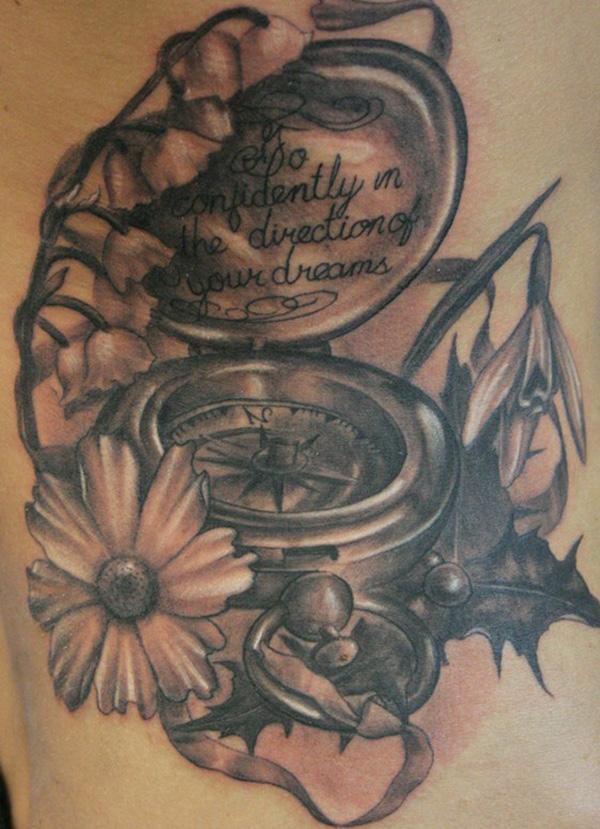 Tree of life full back tattoo with an owl and compass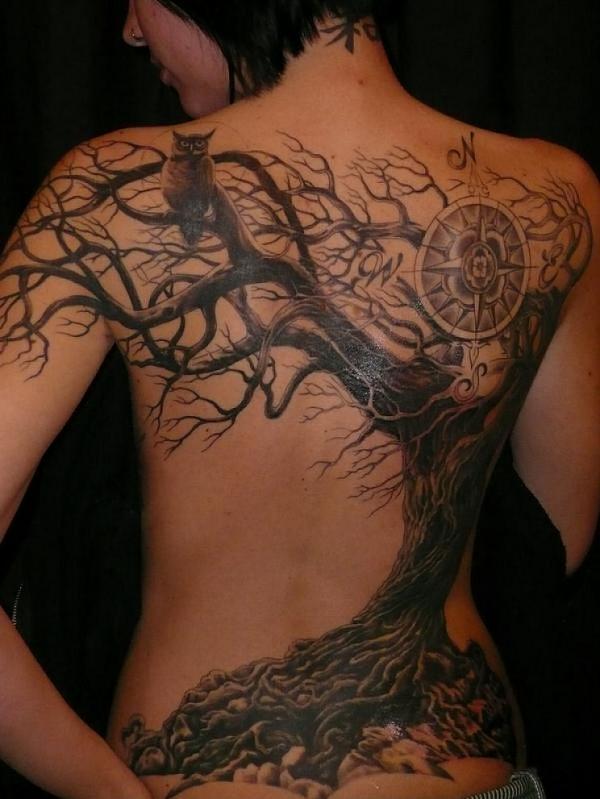 Black and white compass Rose Tattoo on Arm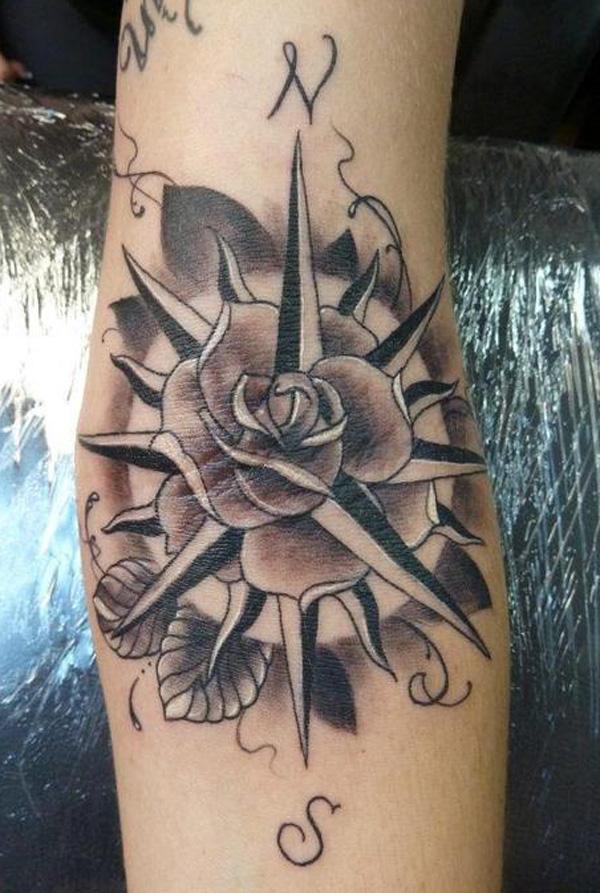 source
Blackwork with compass and forest on forearm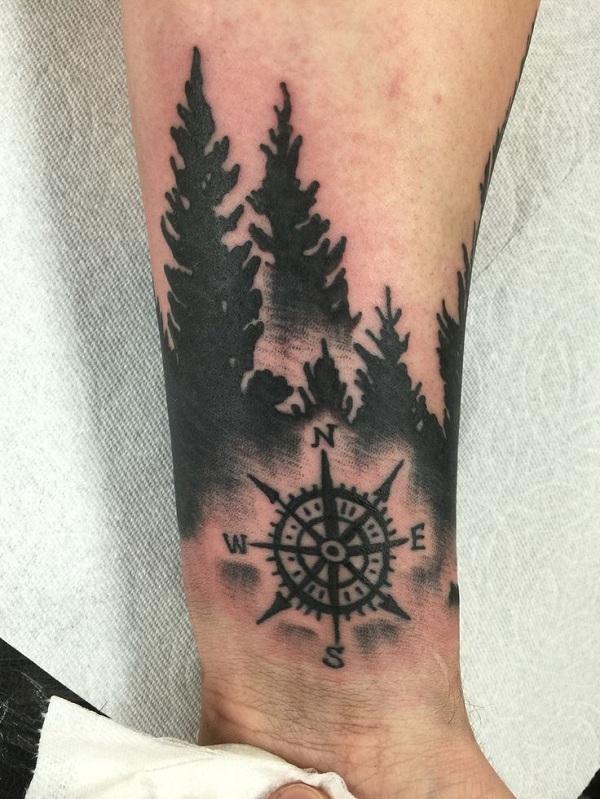 The map in the compass