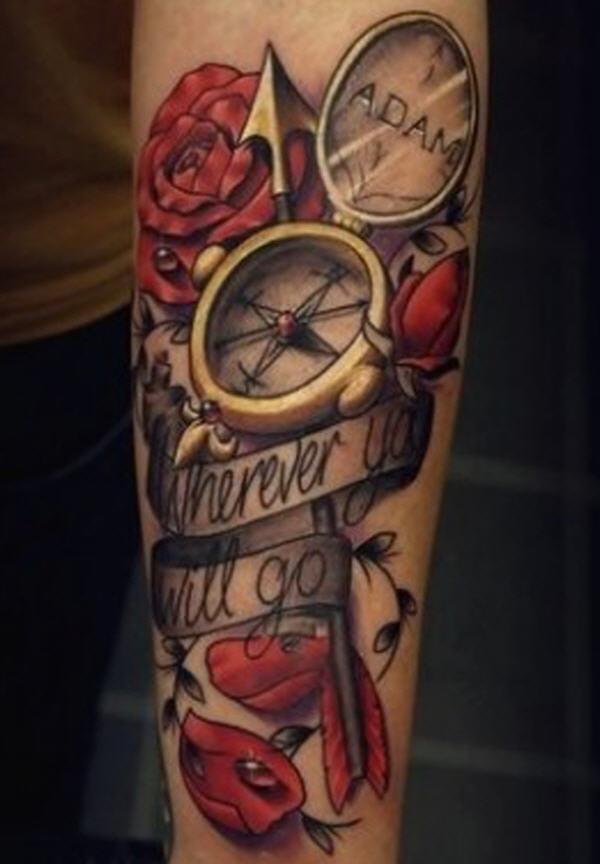 Where ya will go
A compass is a navigational instrument to determine the direction of magnetic north, which is important for the mariners of early age to find their way of navigation. Compass tattoo, or its derived compass rose tattoo is such a maritime tattoo that used to be popular for sailors and now is loved by many people for its symbolic meaning – guidance in the right direction.
Most of compass tattoos are inked on the arms as sleeve tattoos in terms of placement. Some creative designs are on the foot or back. A lot of compass tattoos are rendered as small simple pieces. Here in this post, please enjoy the collection of 40 intricate designs of awesome compass tattoo by different tattoo artists.
Pin it
if you like any of them.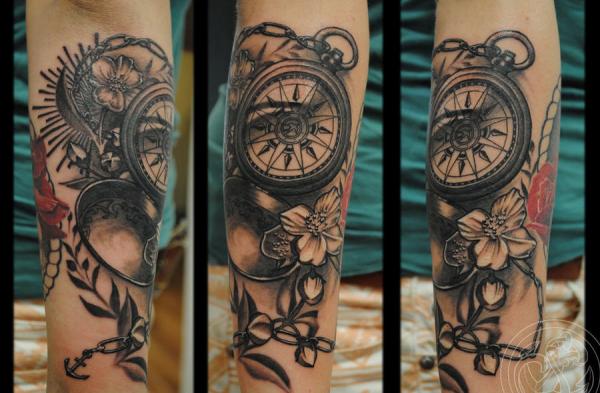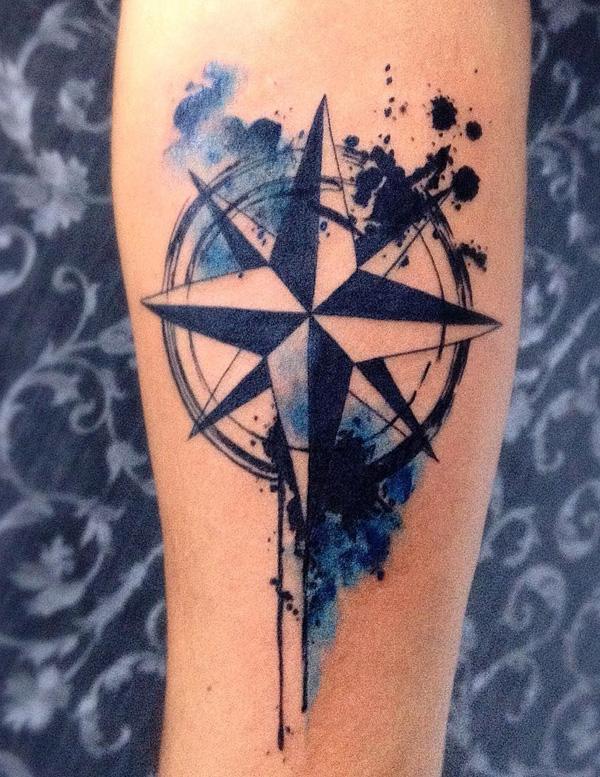 Watercolor compass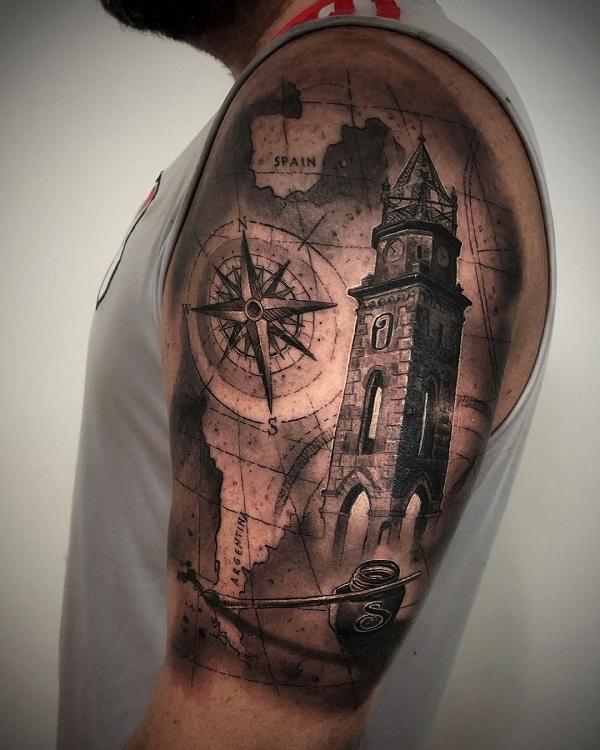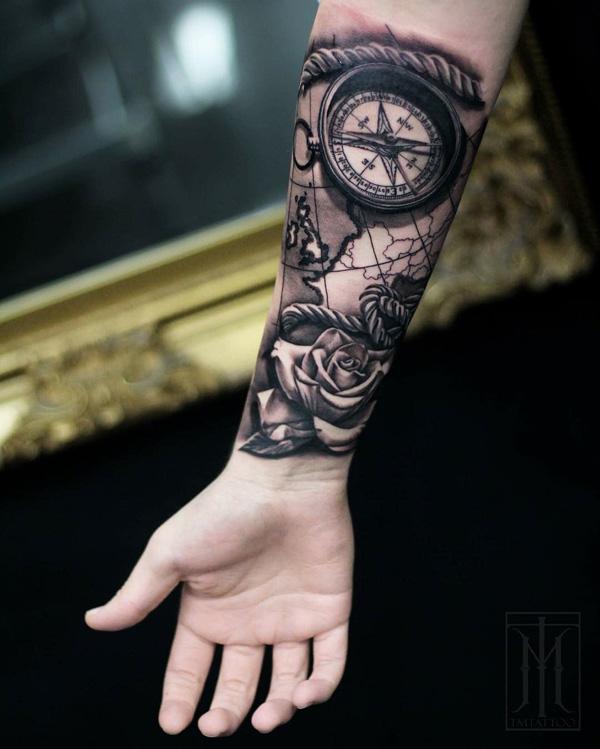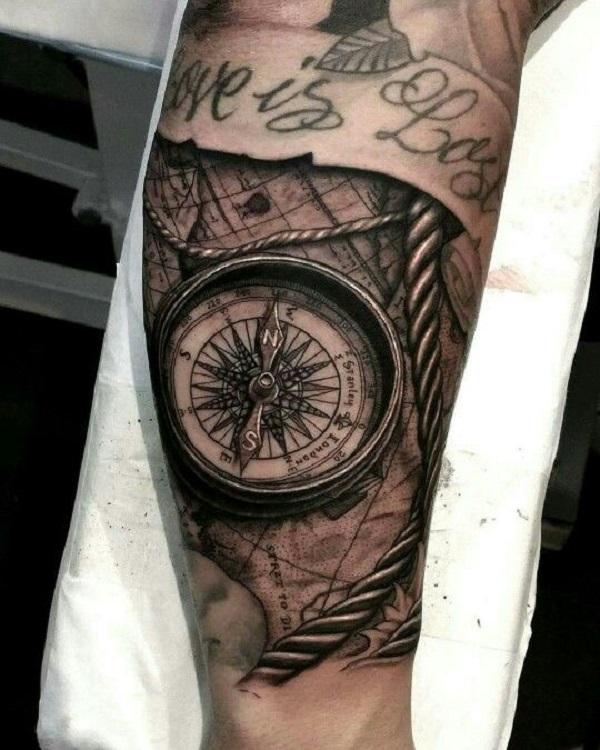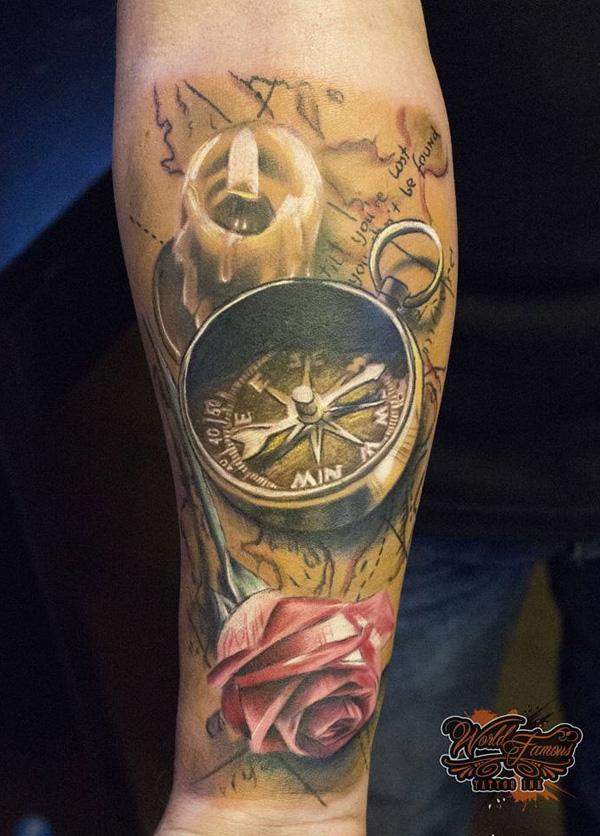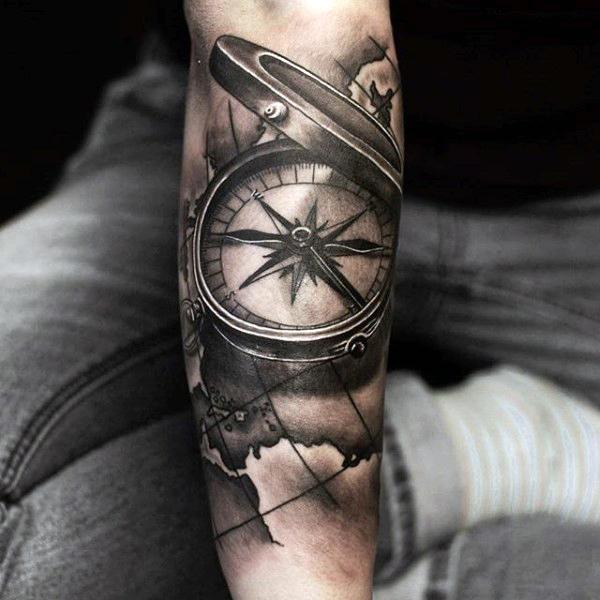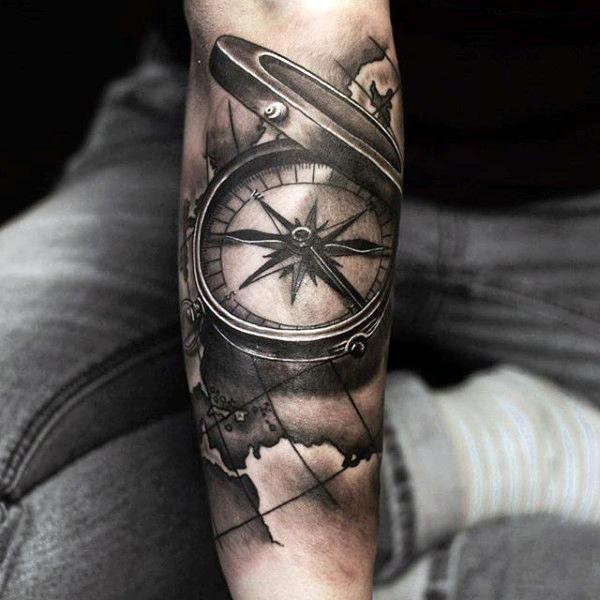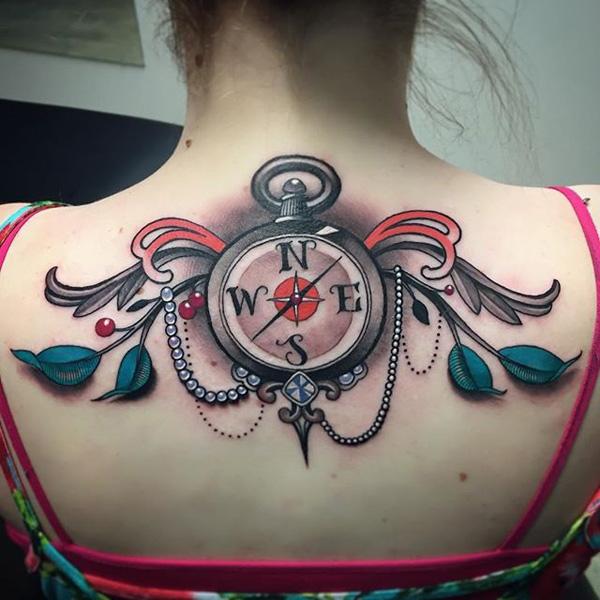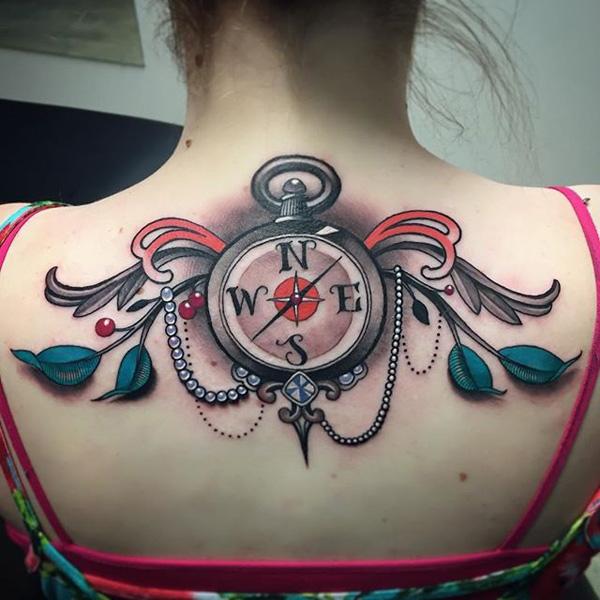 Amazing compass back tattoo for girl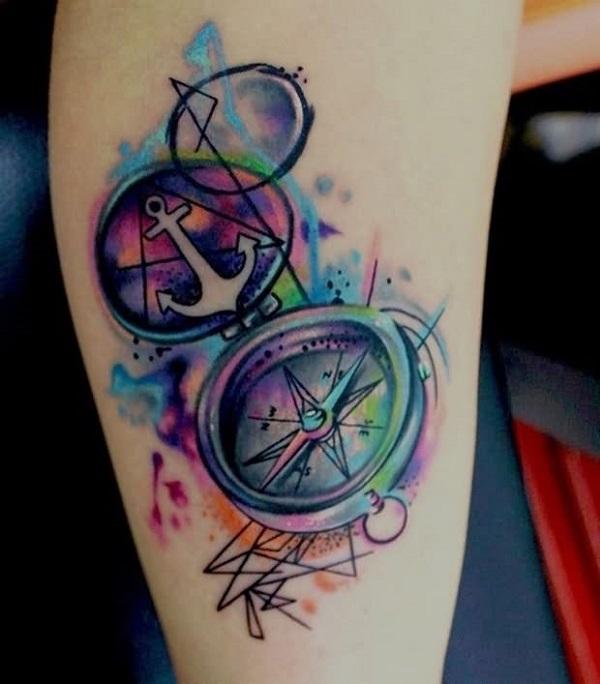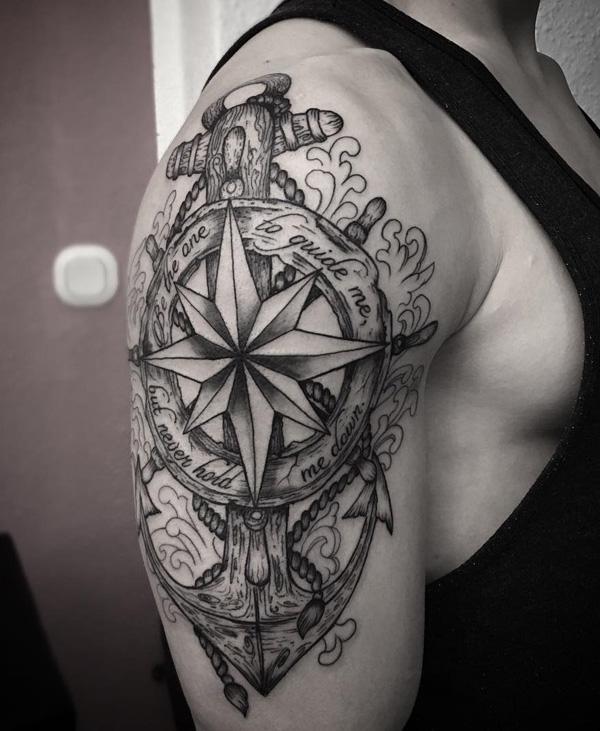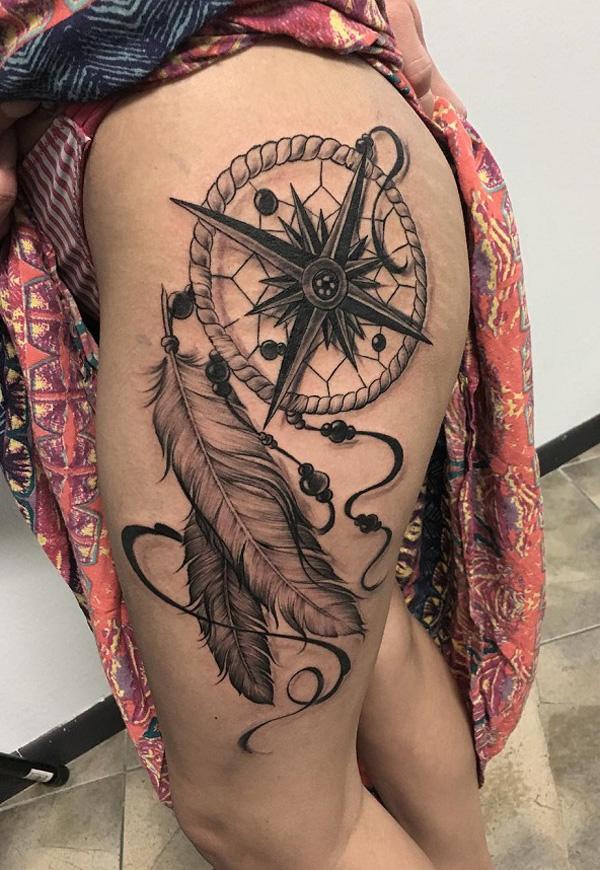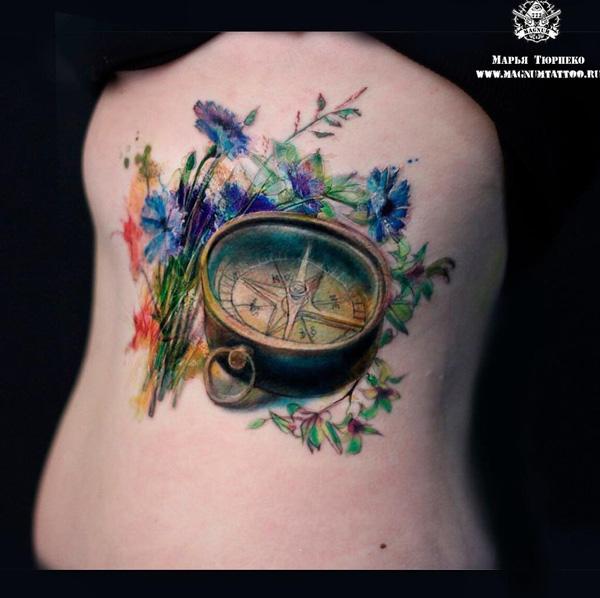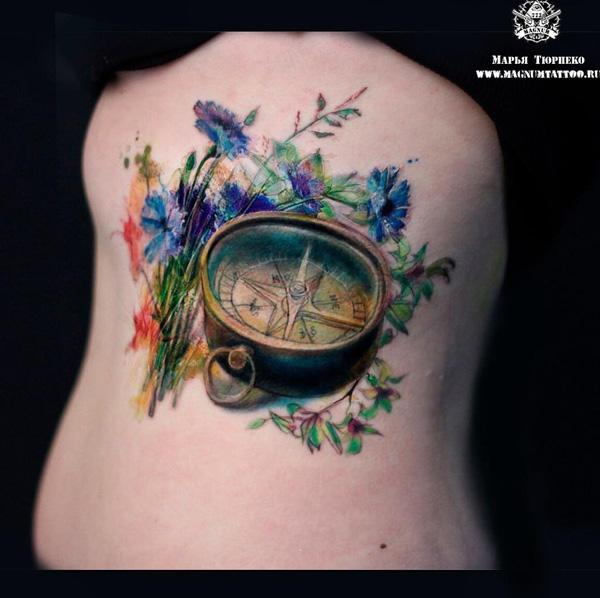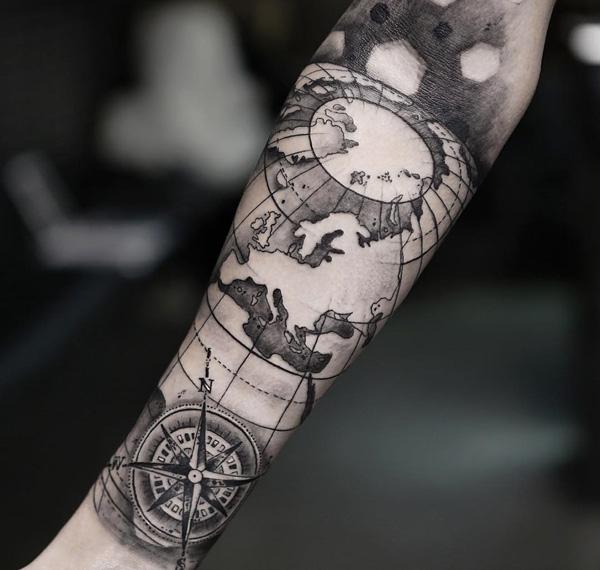 Compass and map forearm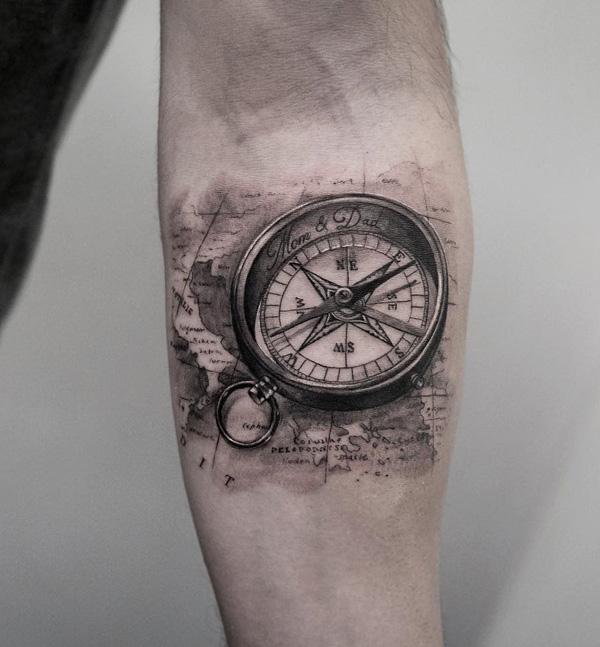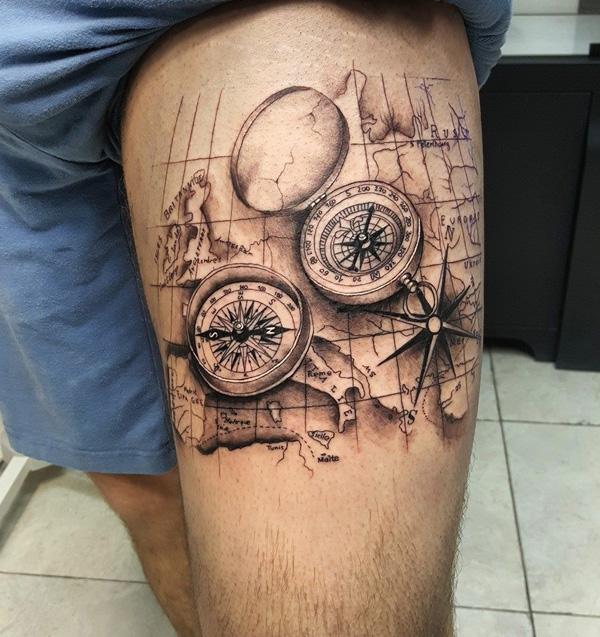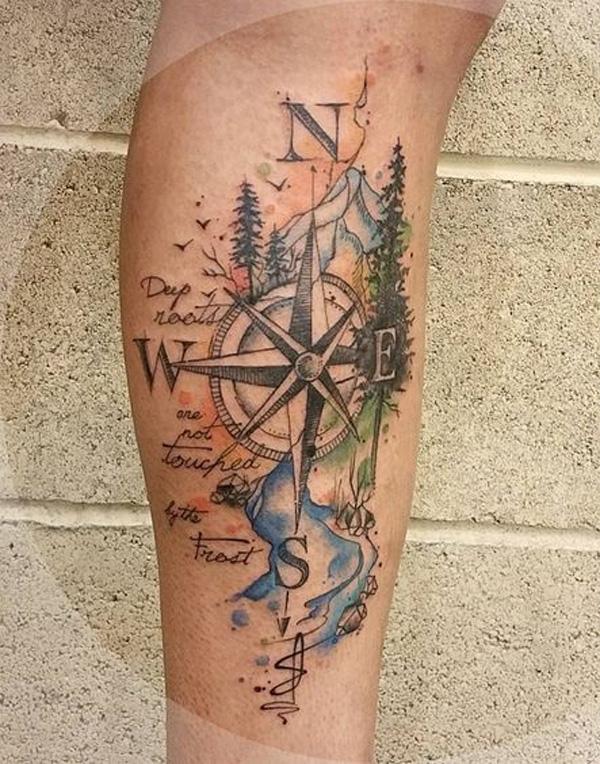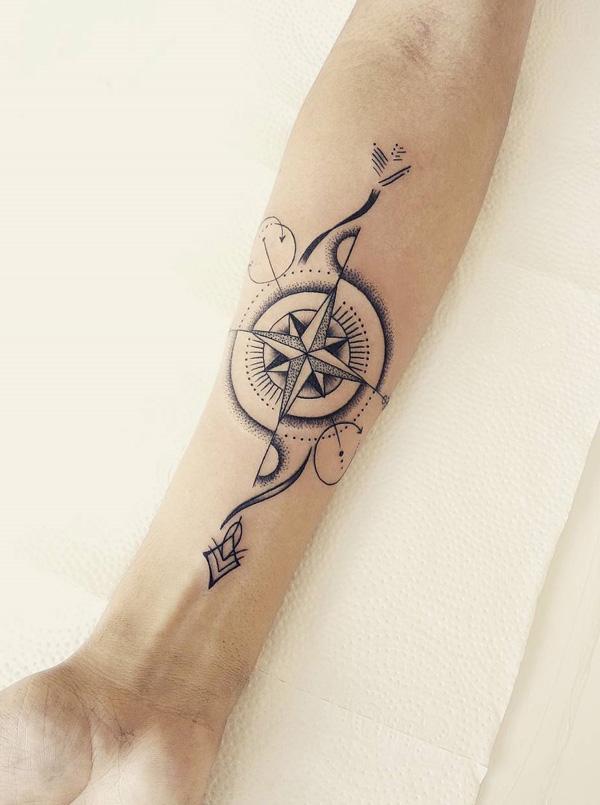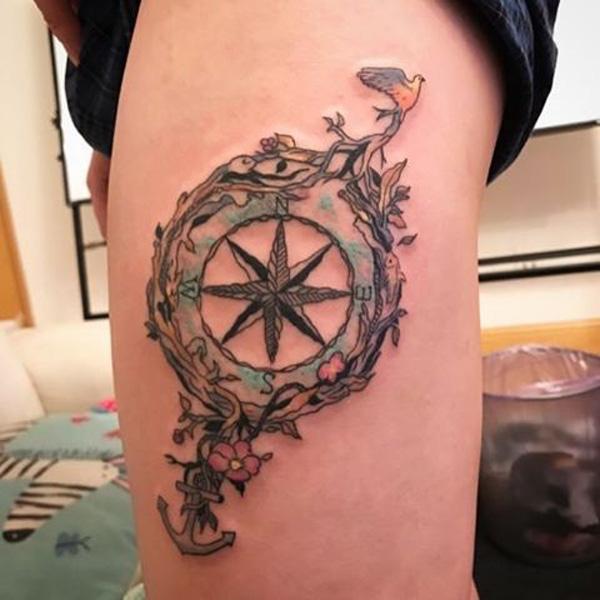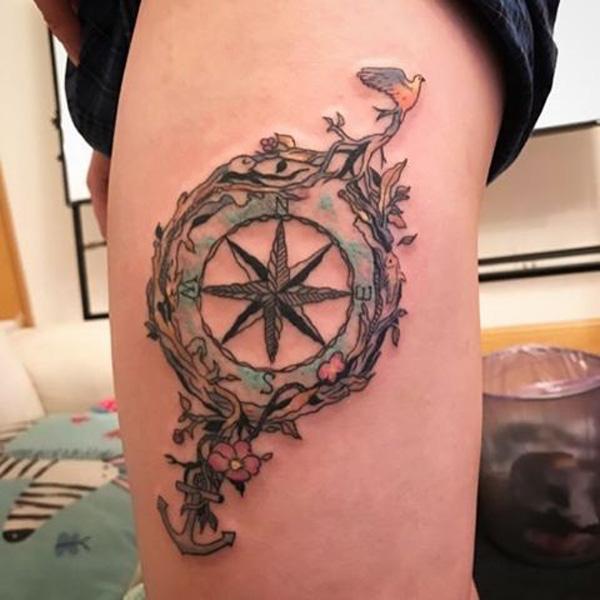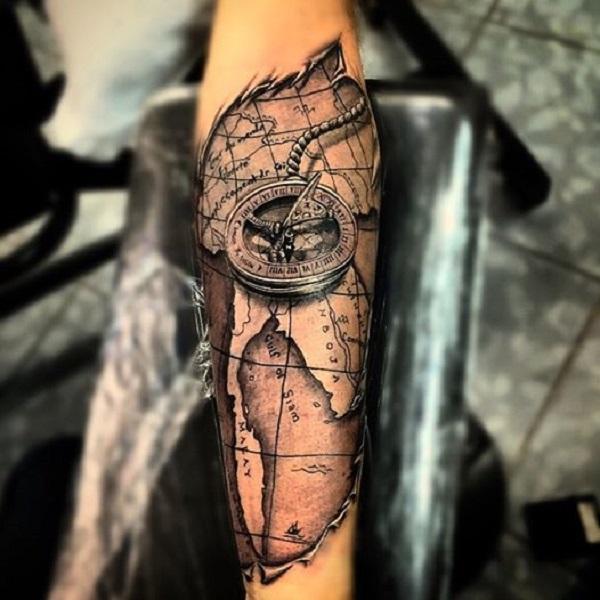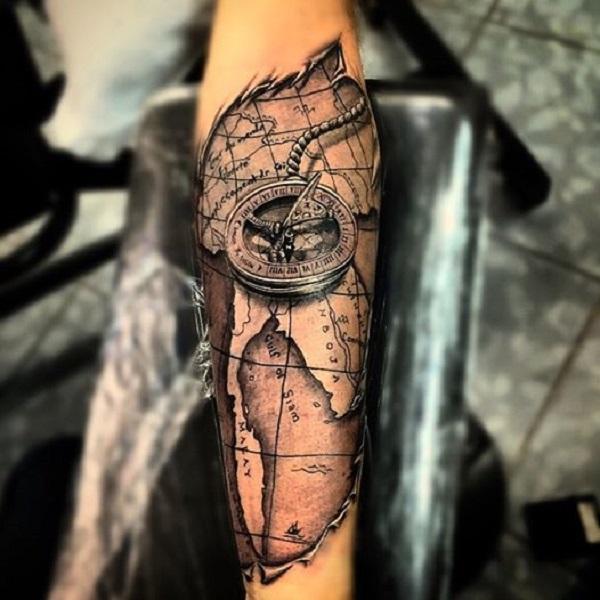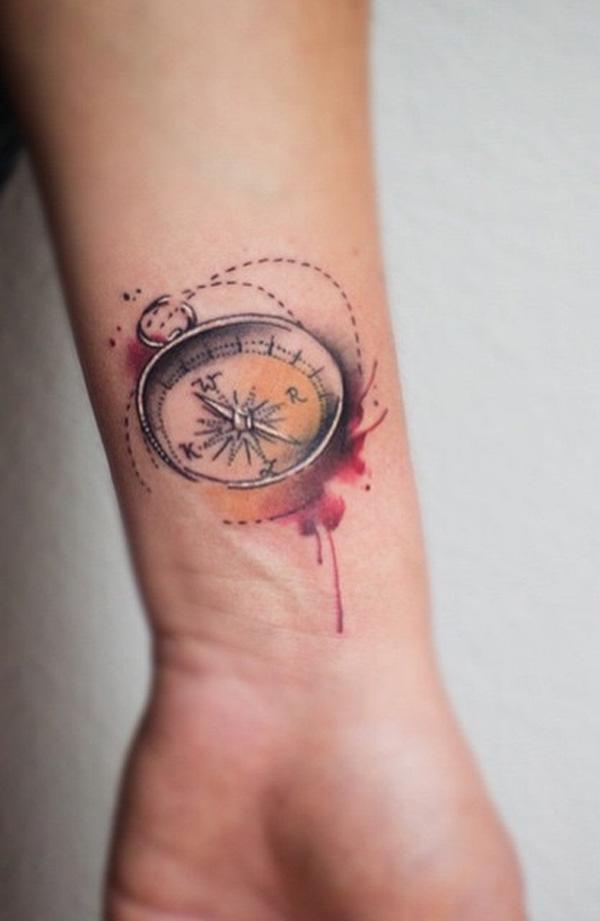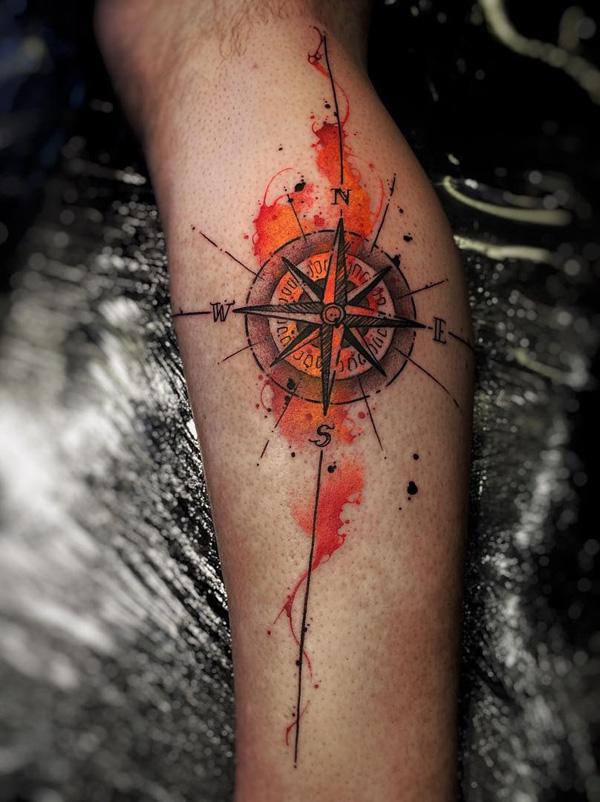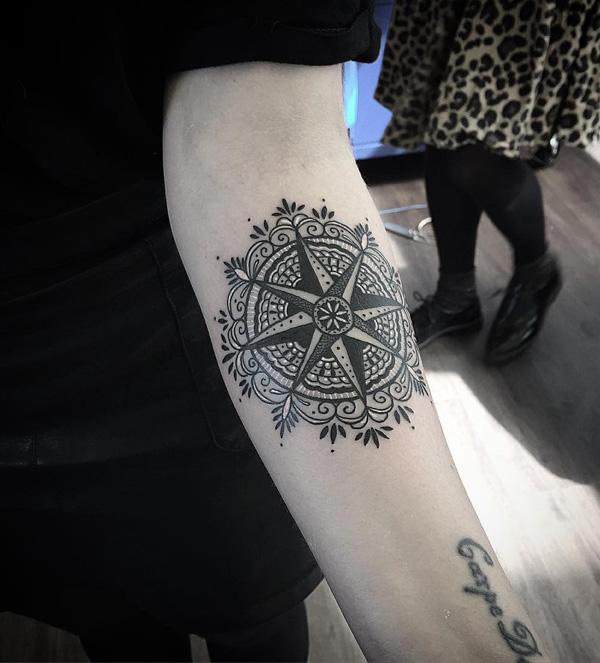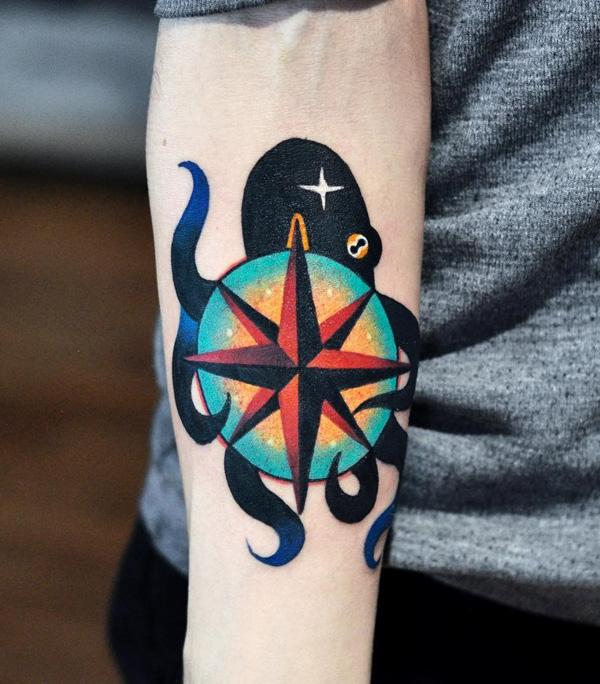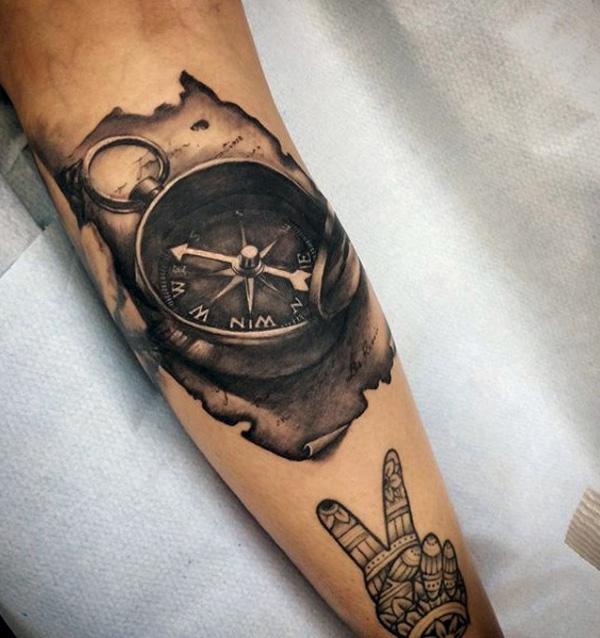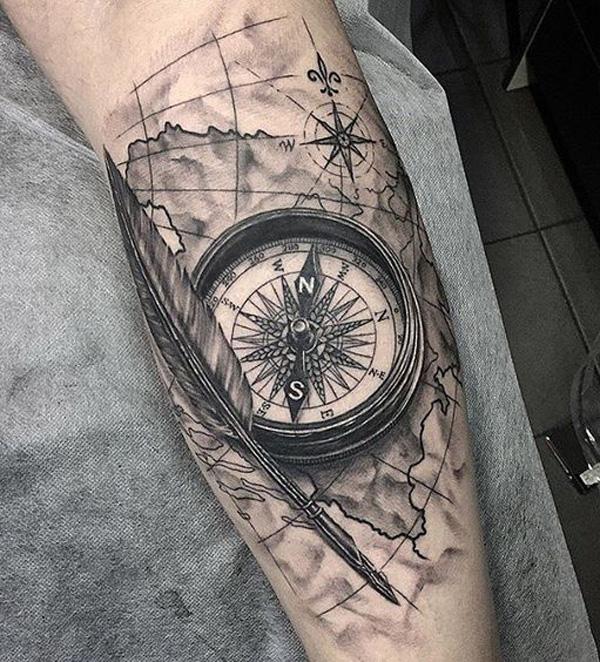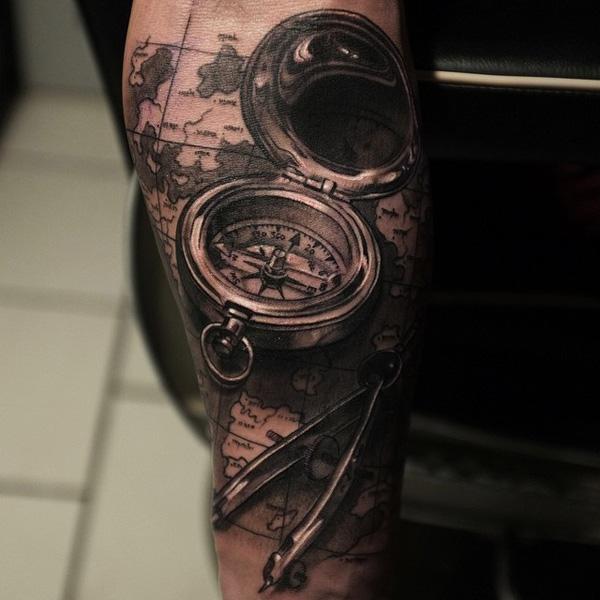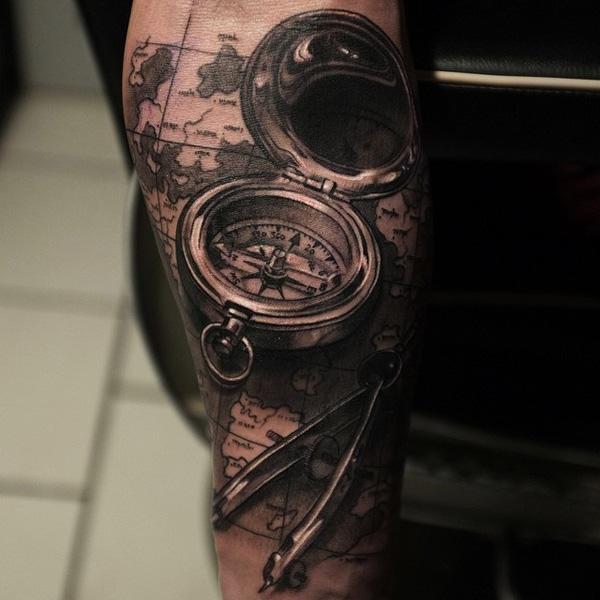 Realistic compass and map tattoo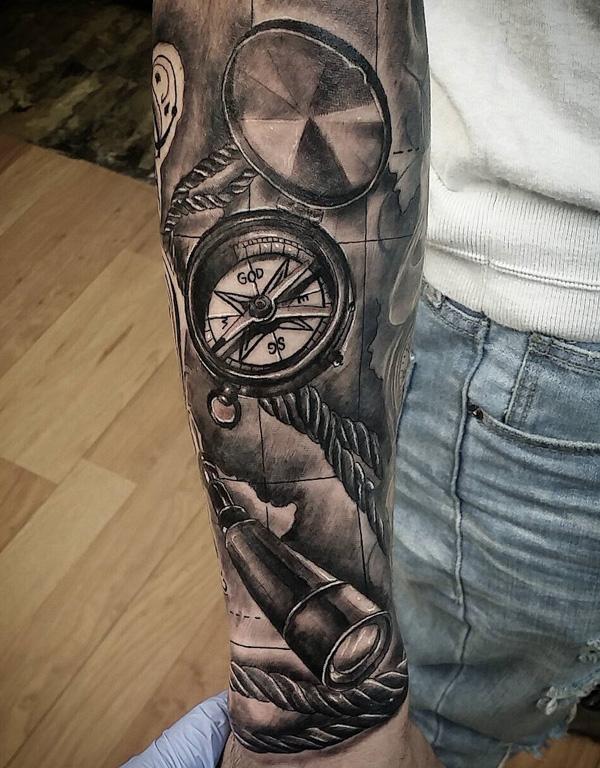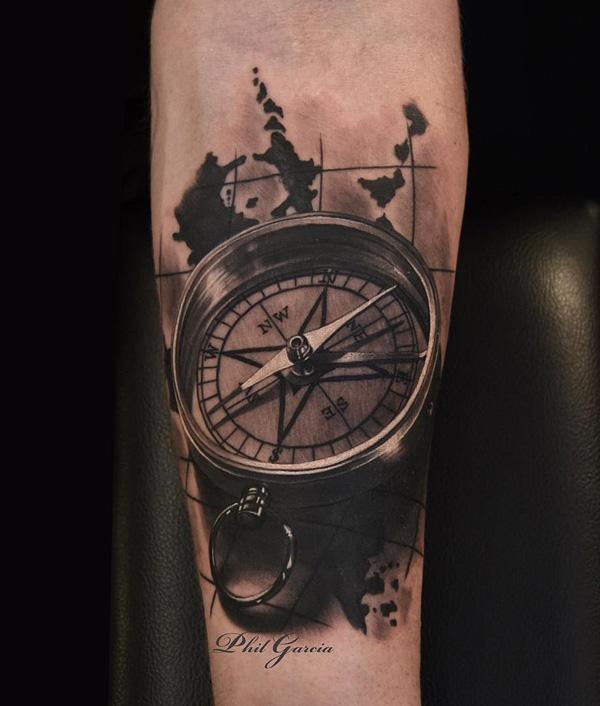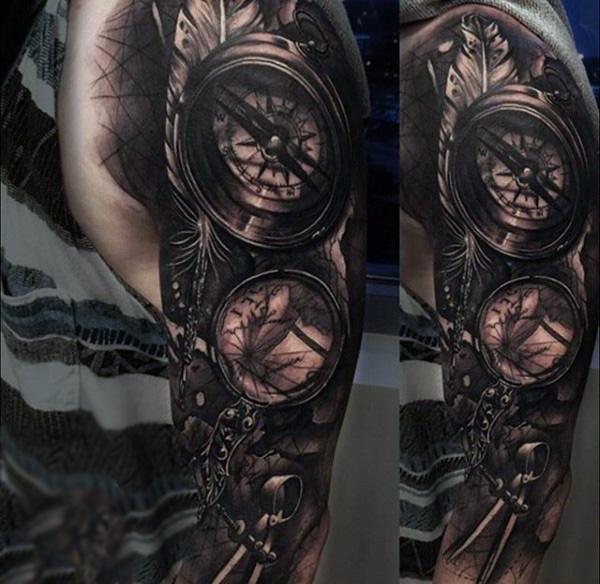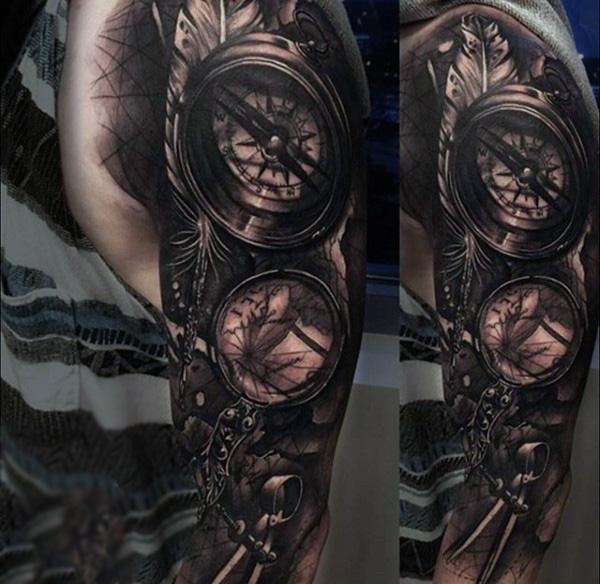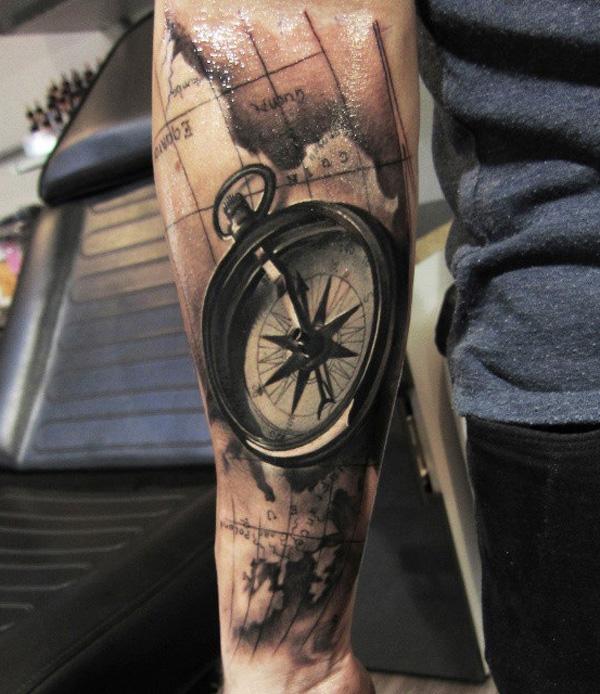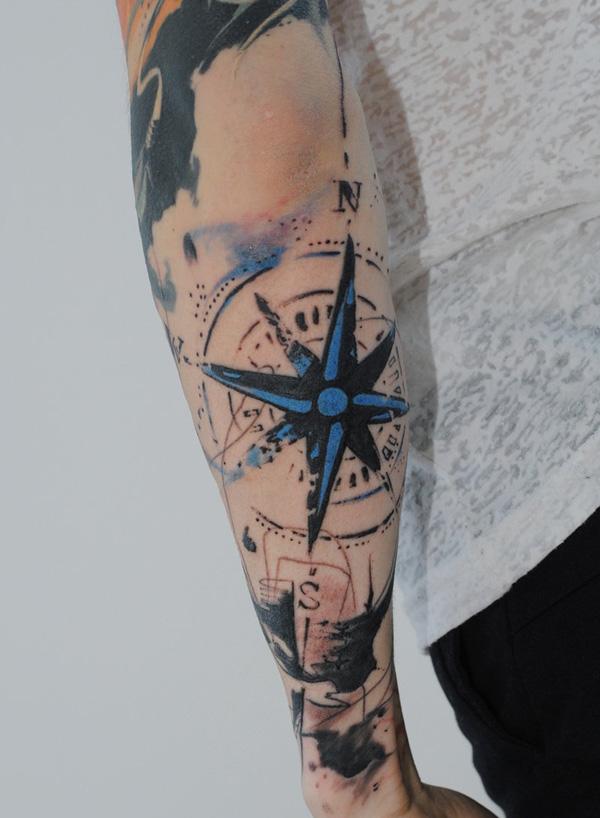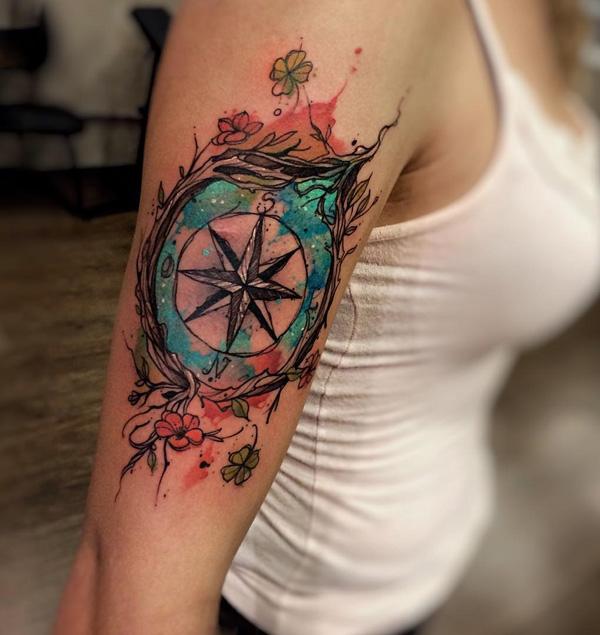 Watercolo compass sleeve tattoo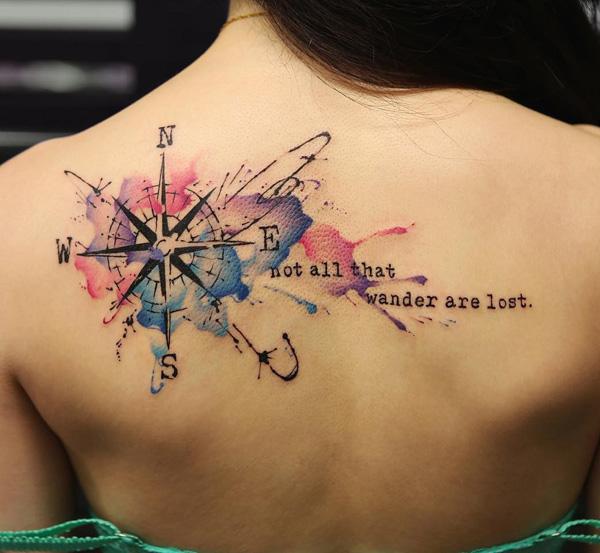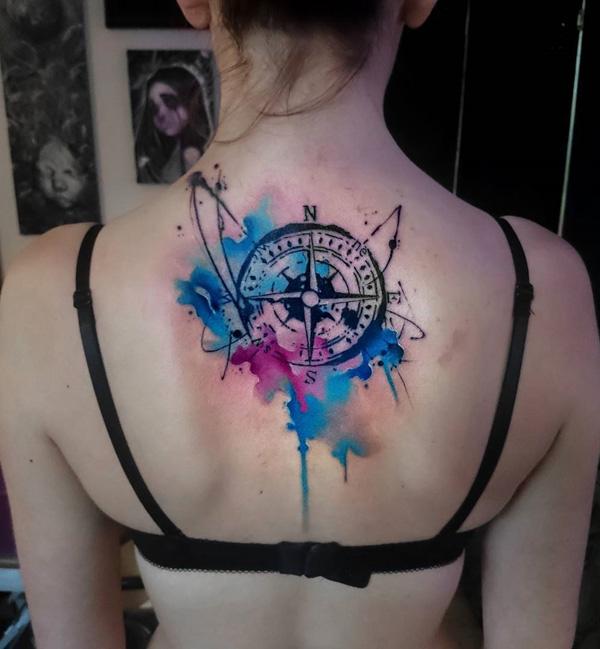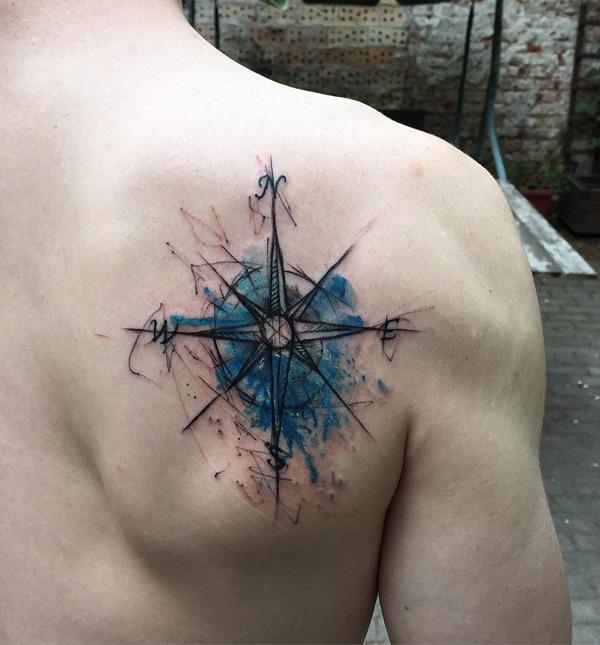 Watercolor compass back tattoo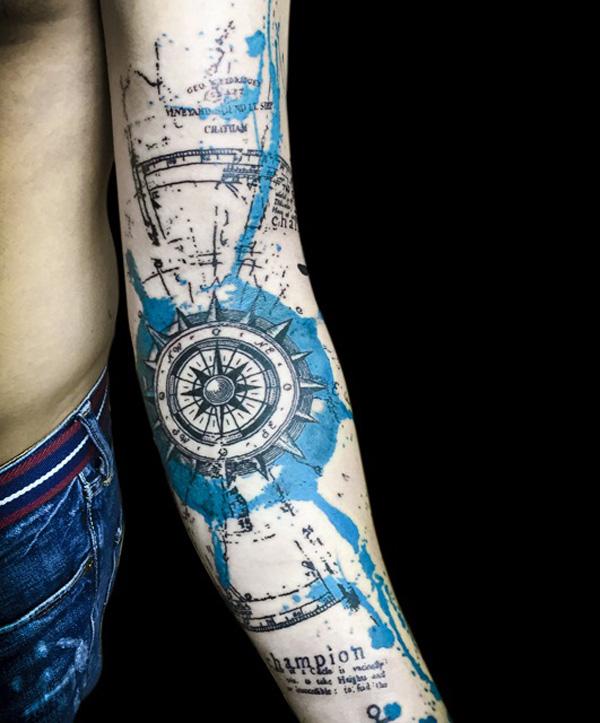 Watercolor compass full sleeve tattoo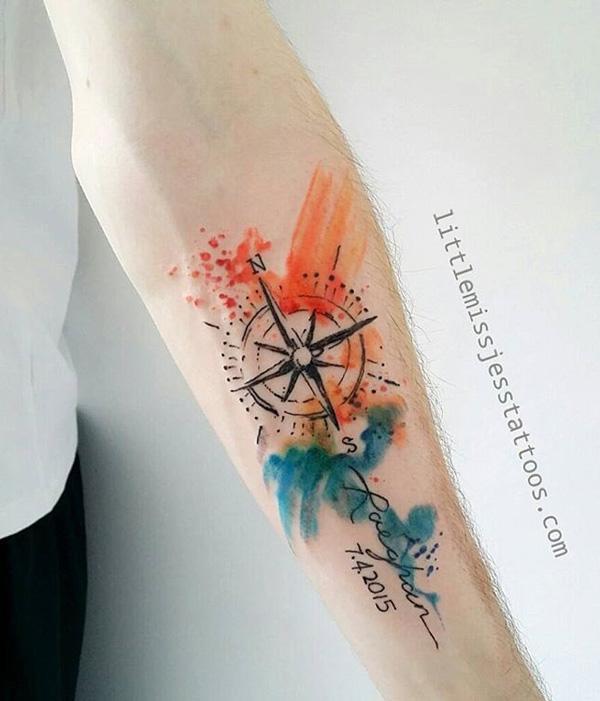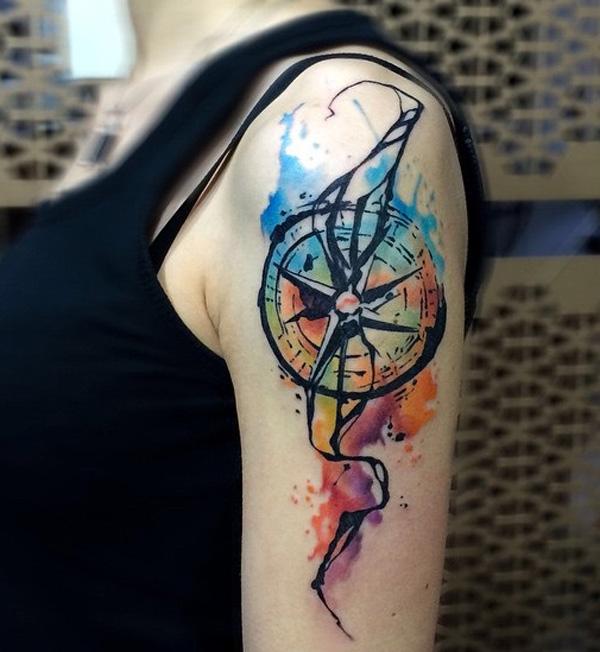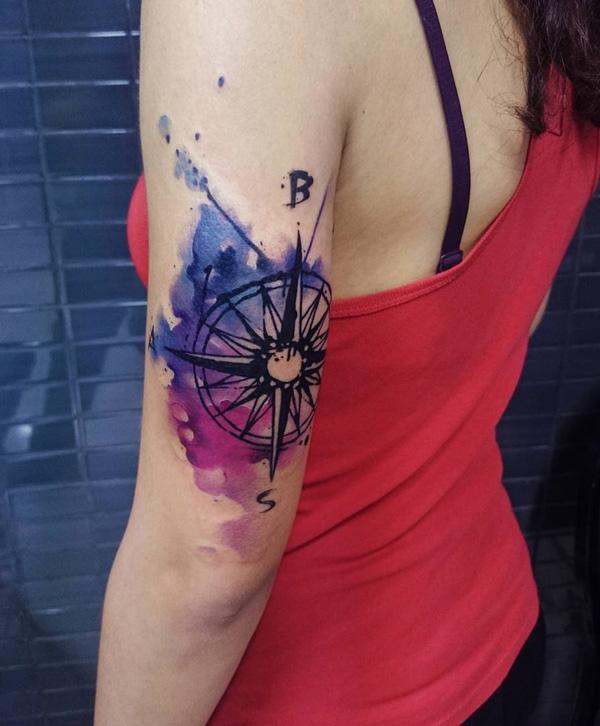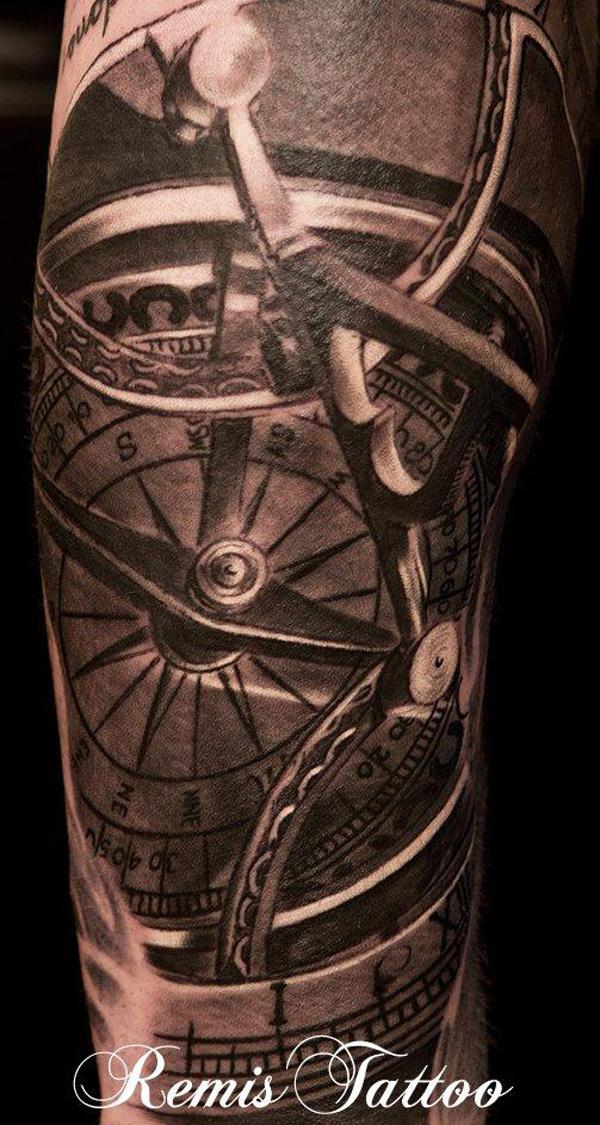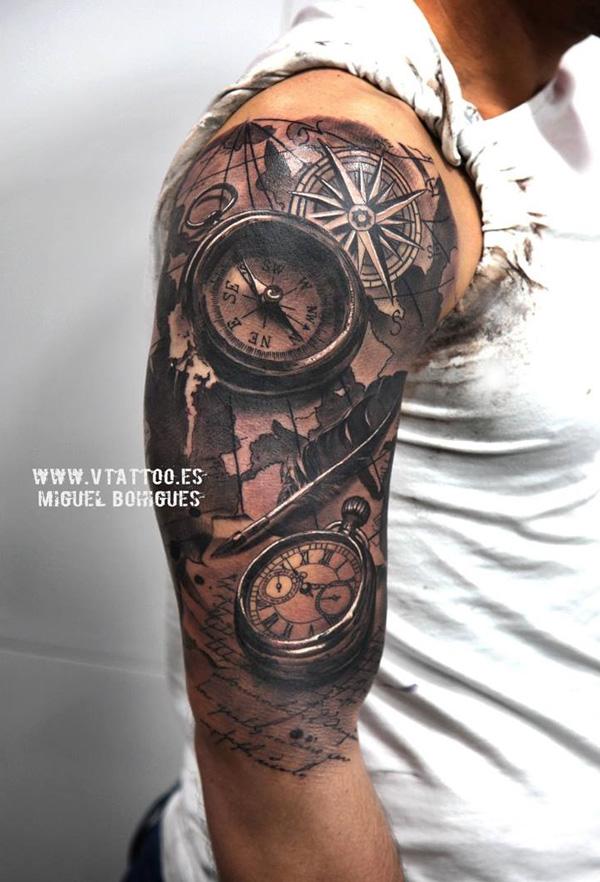 Realistic and wath tattoo on half sleeve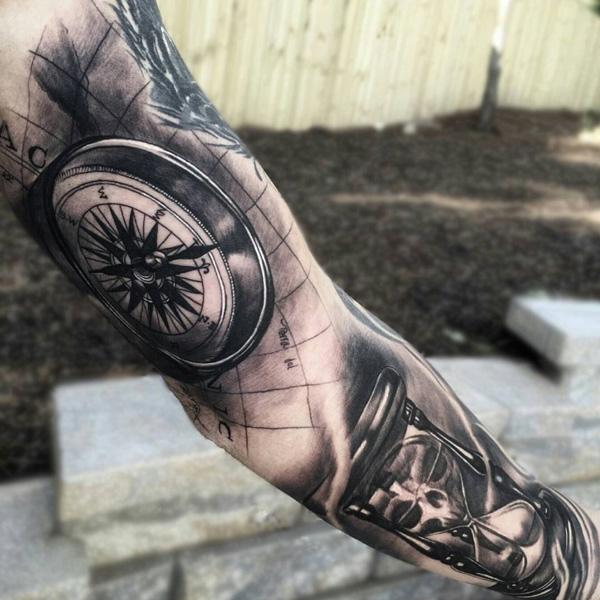 Compass and hourglass full sleeve tattoo for man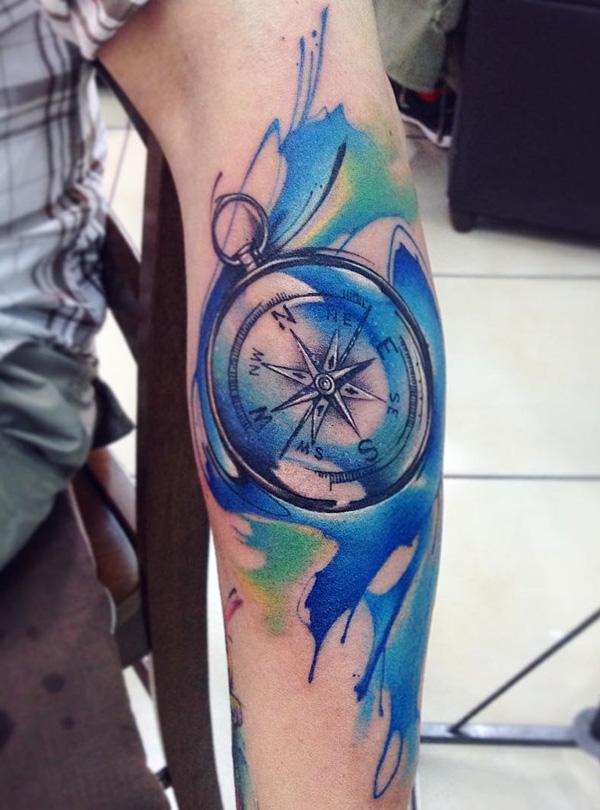 Compass tattoo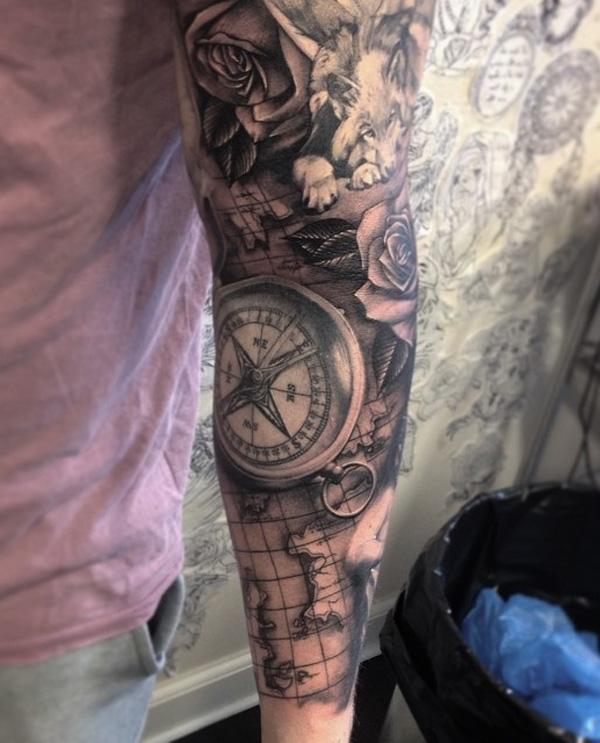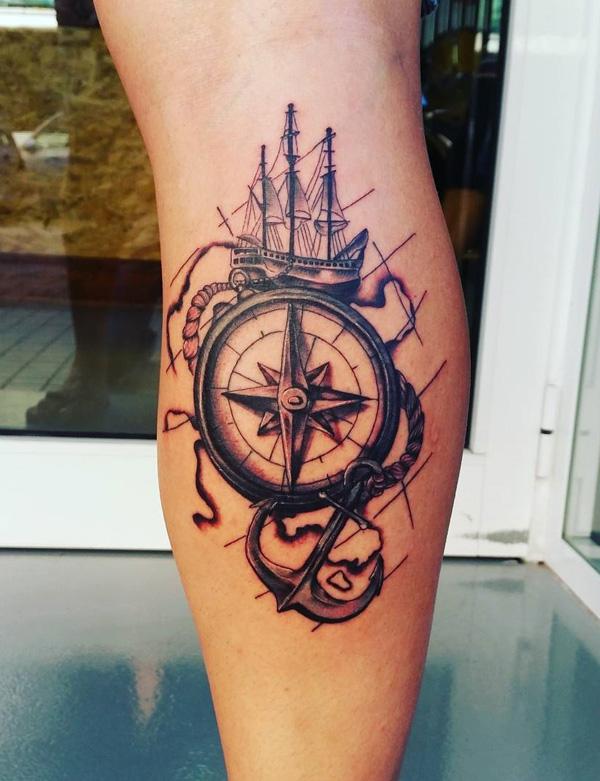 Compass with ship tattoo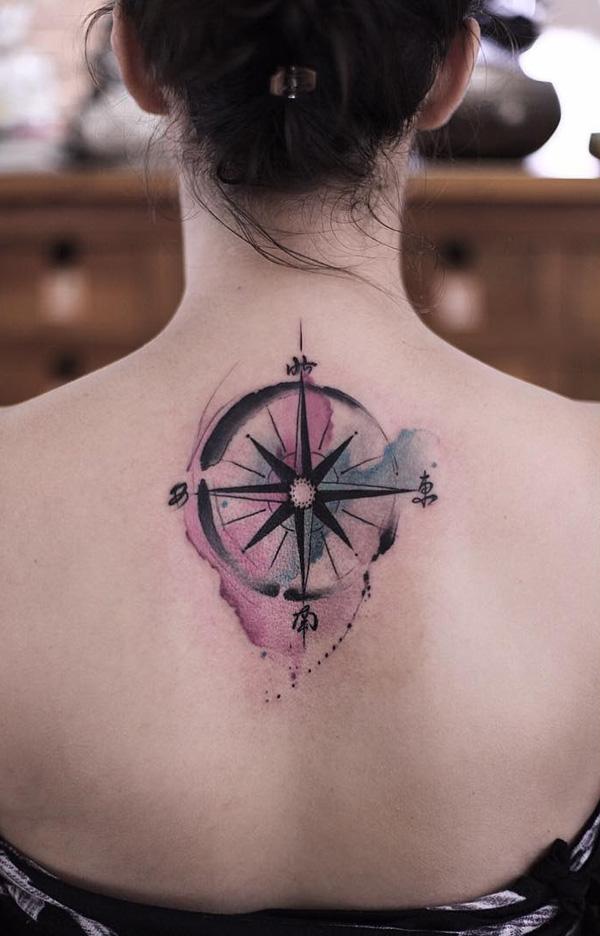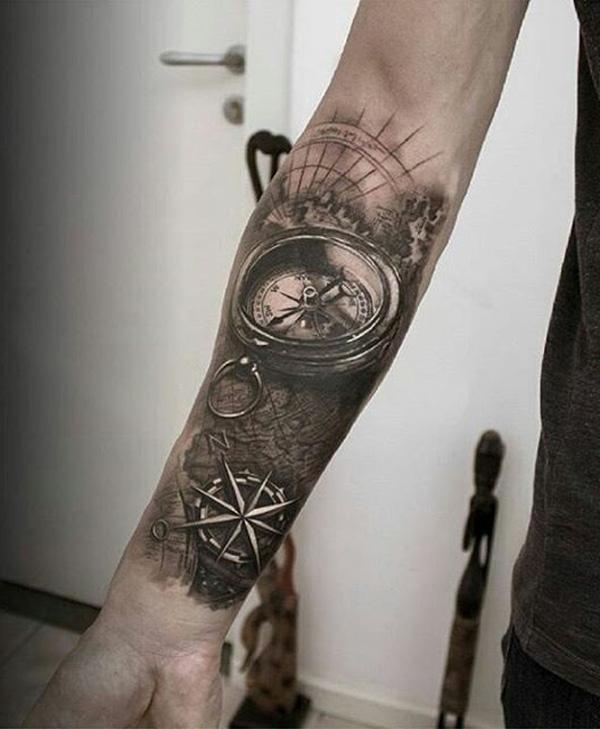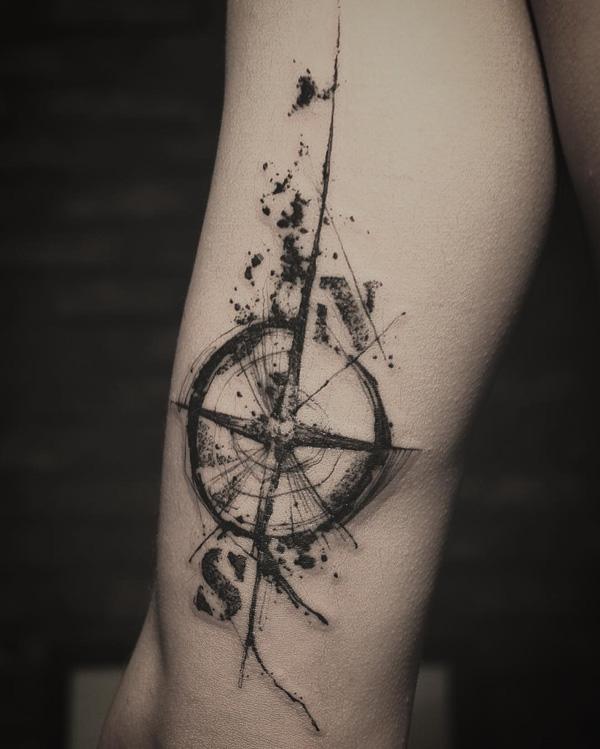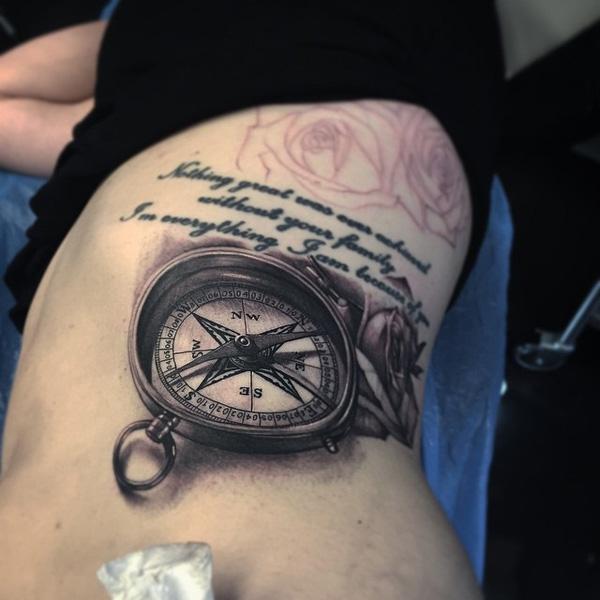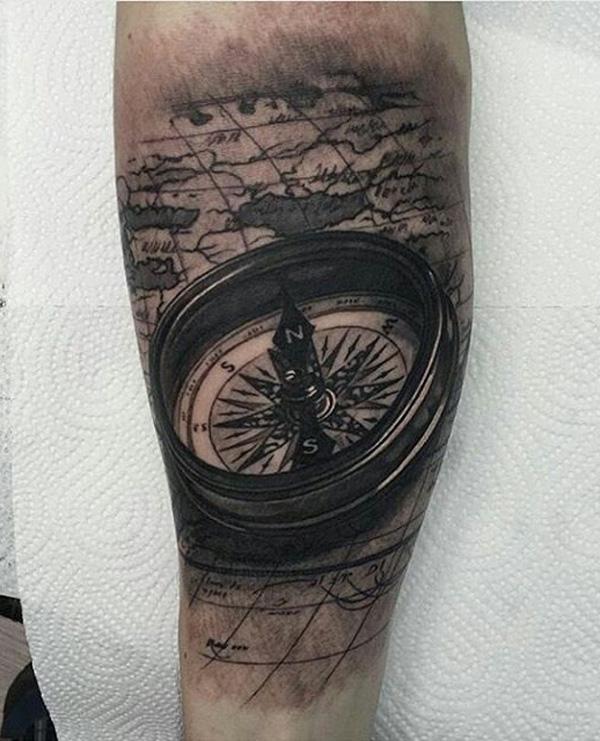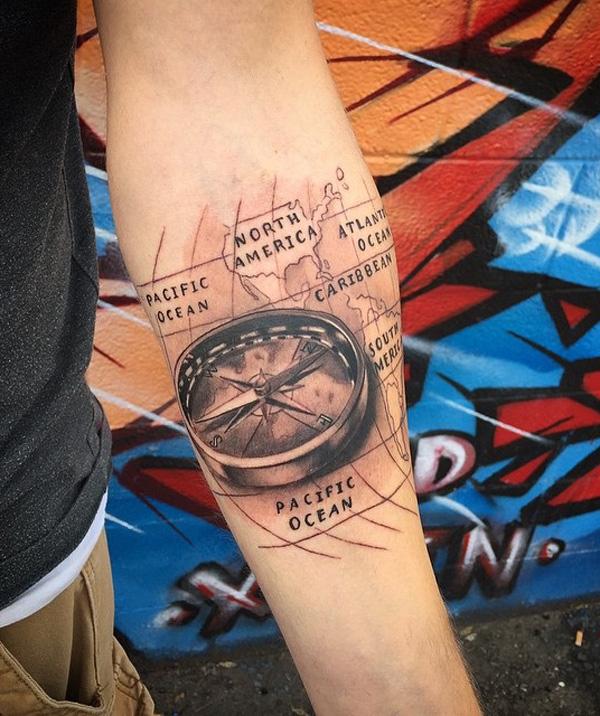 Compass and map tattoo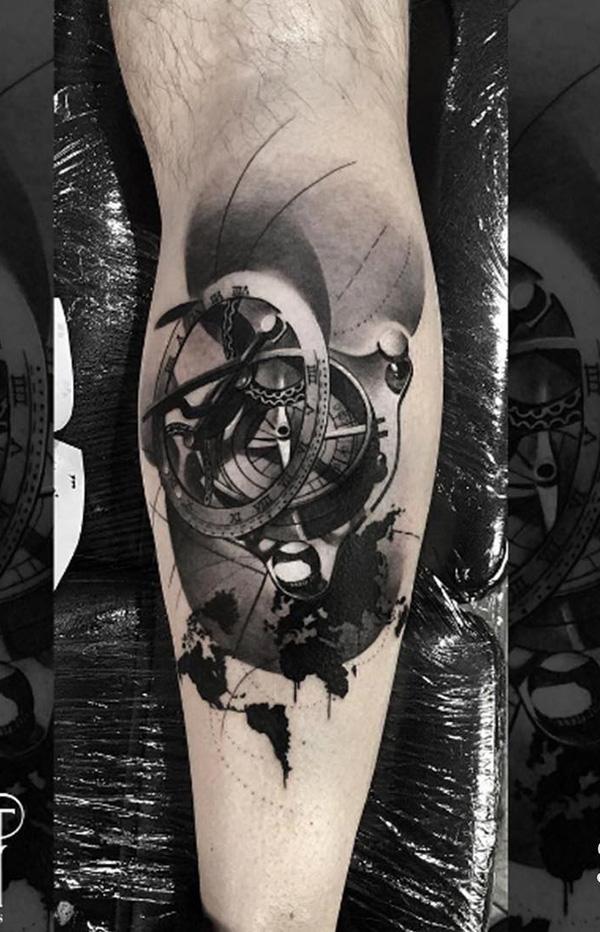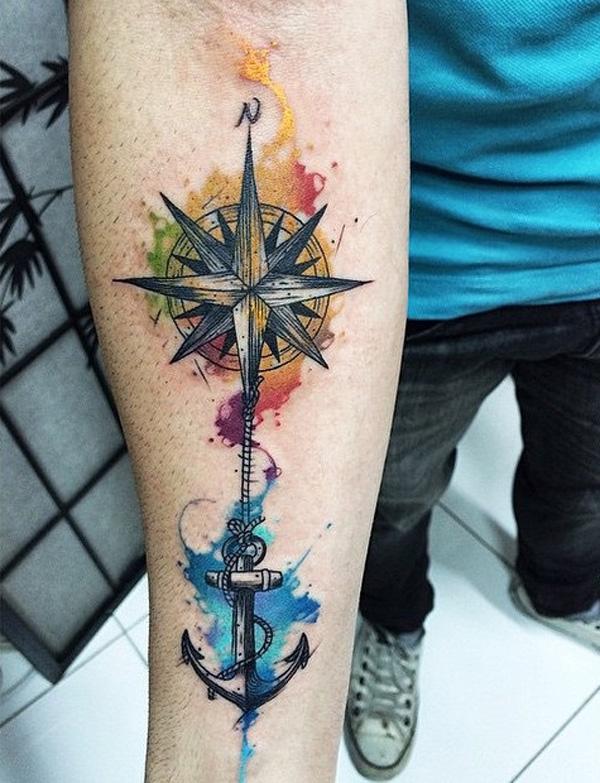 Compss and anchor tattoo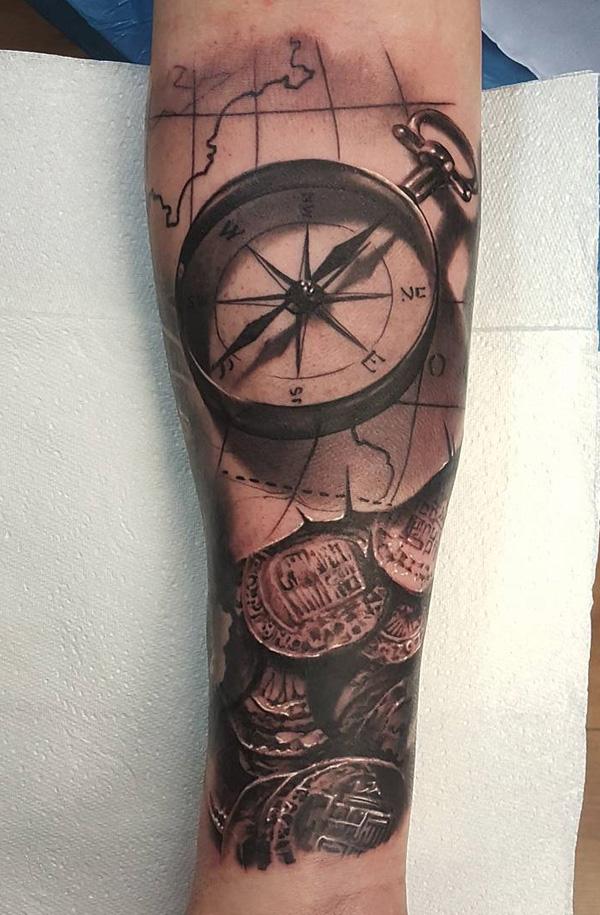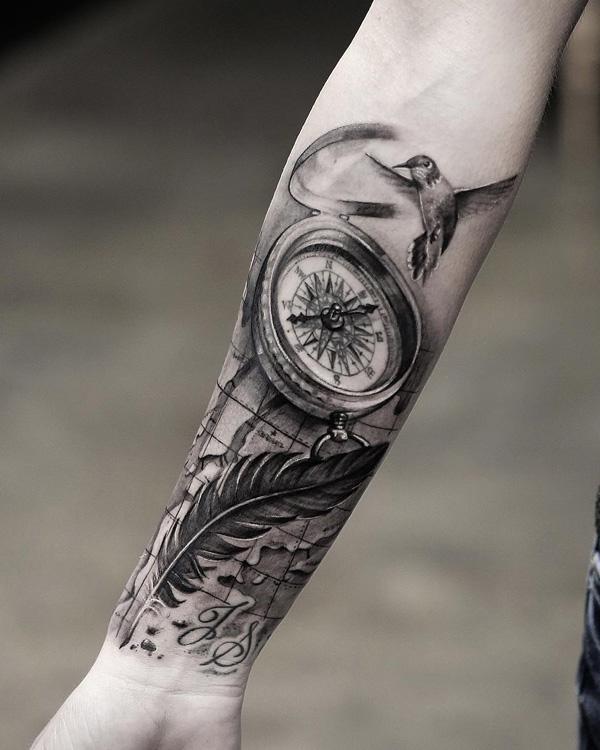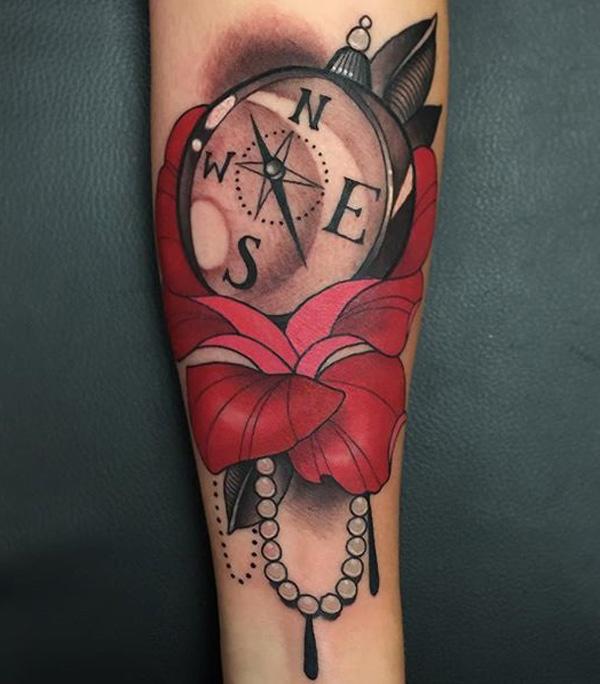 Compass and flower tattoo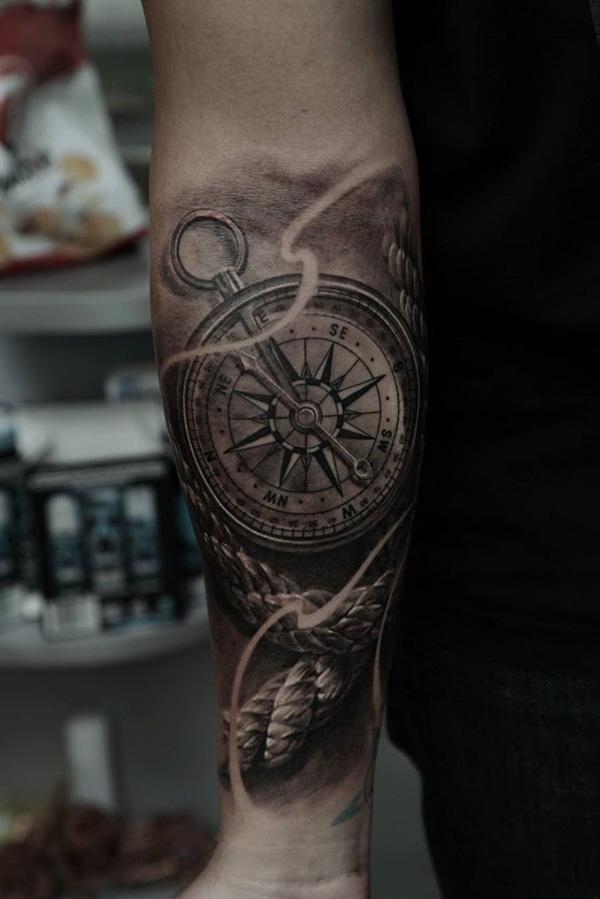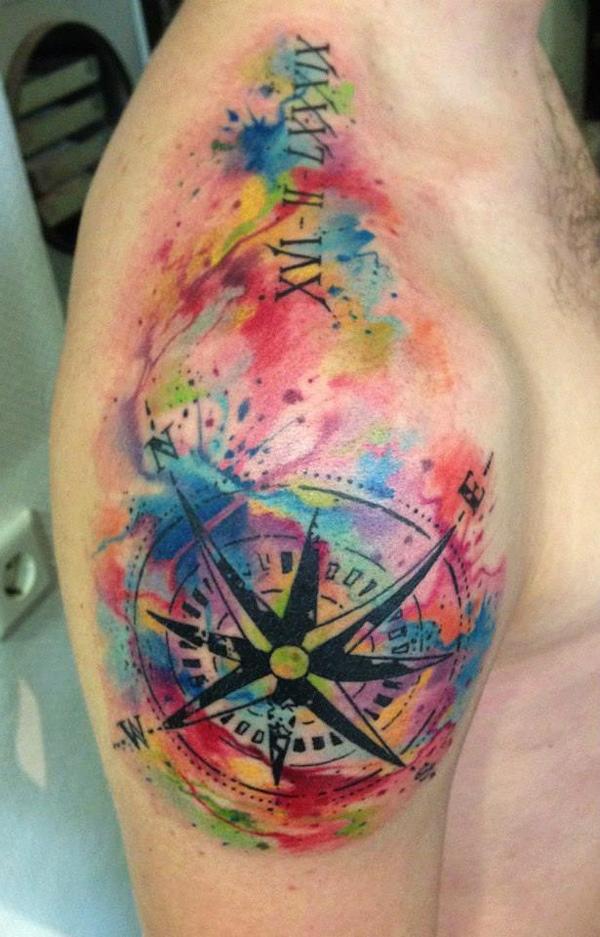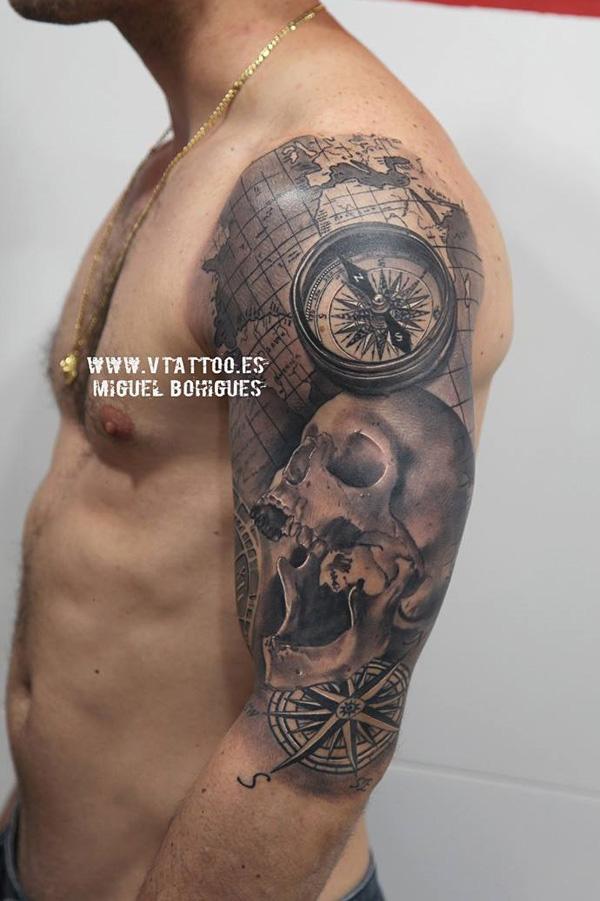 Compass with skull sleeve tattoo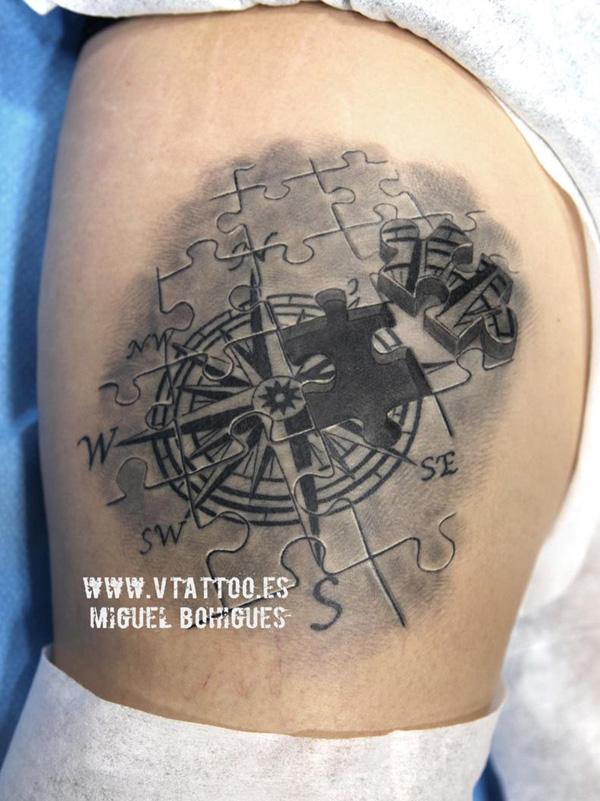 Pazzle compass tattoo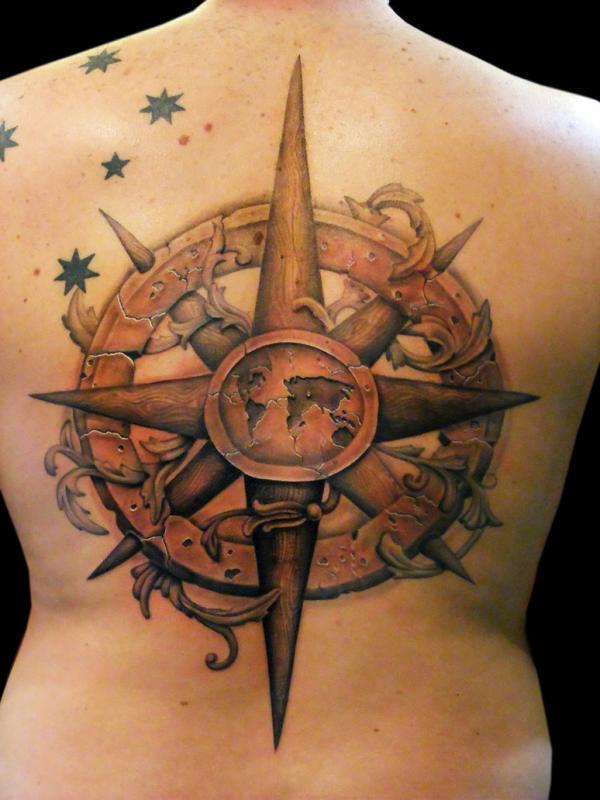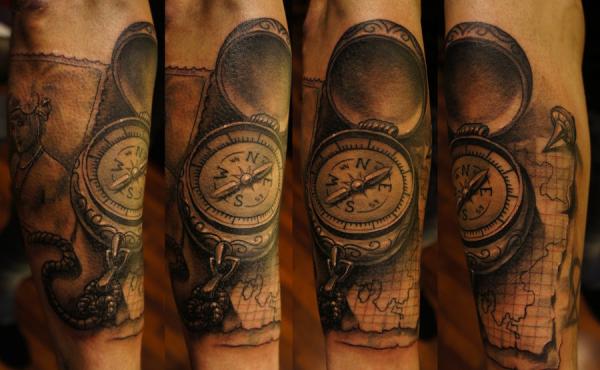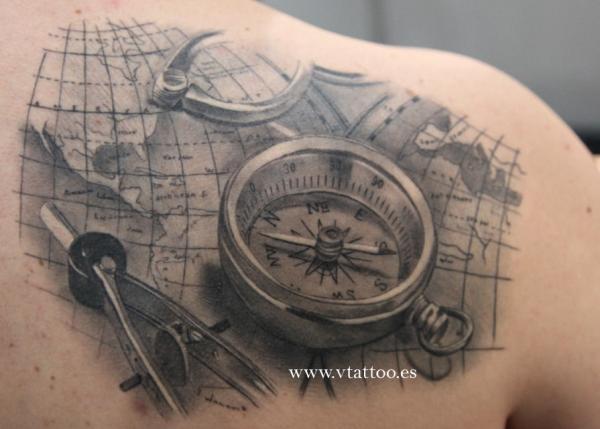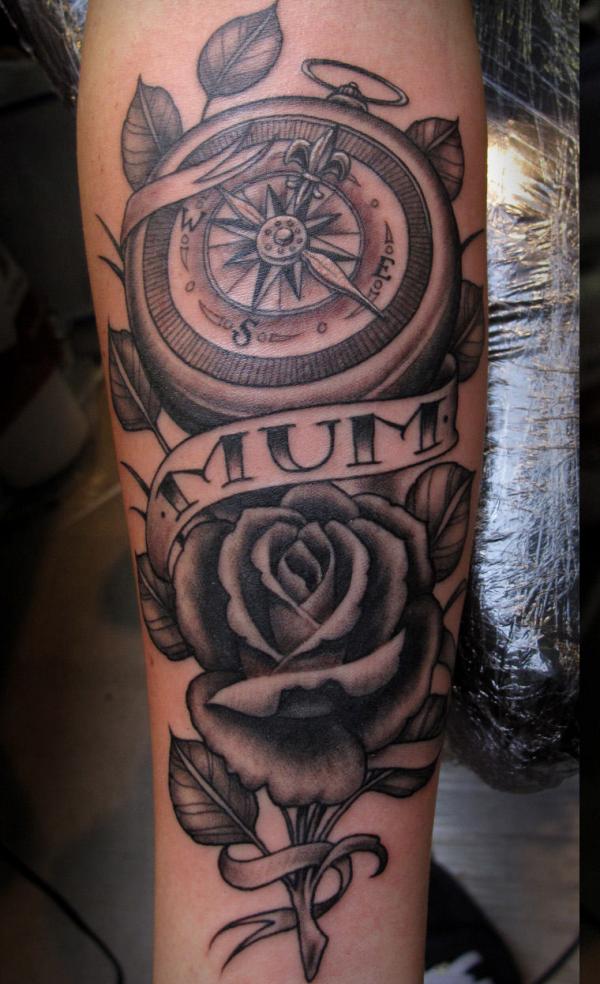 Rose compass tattoo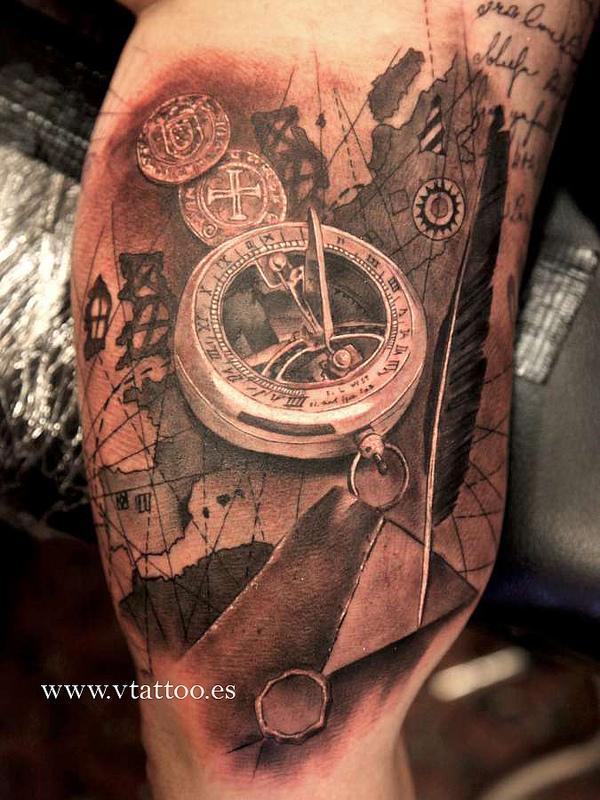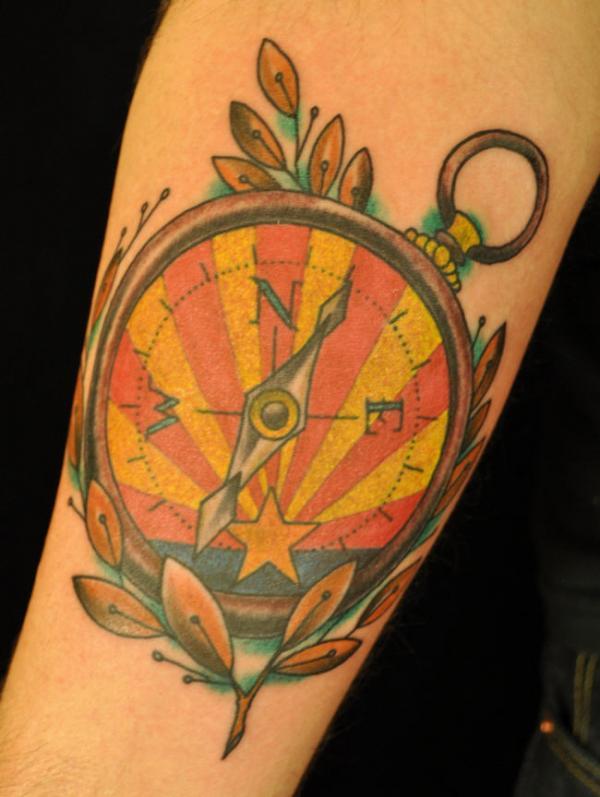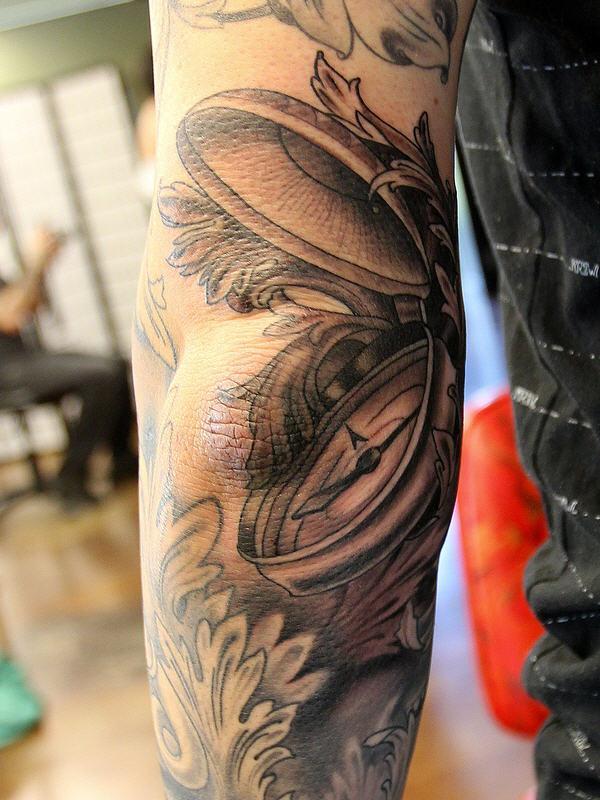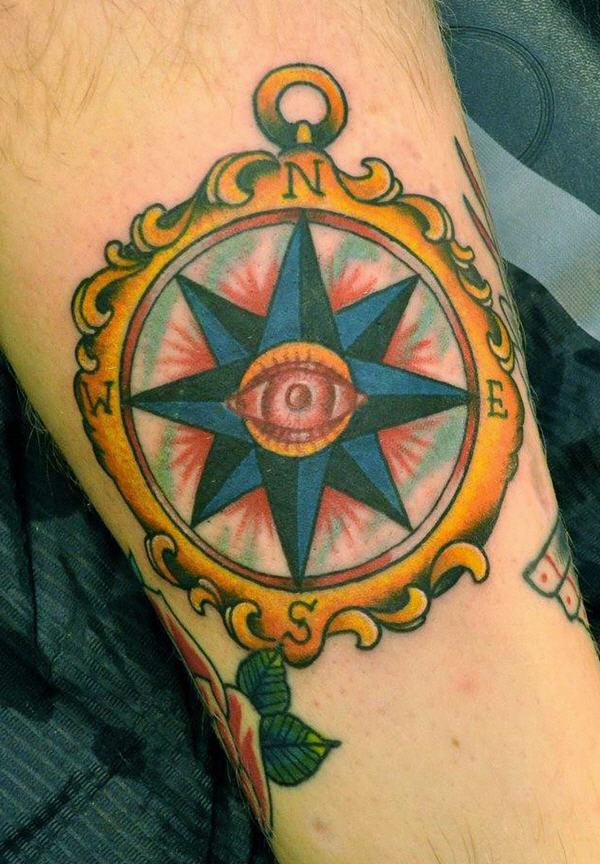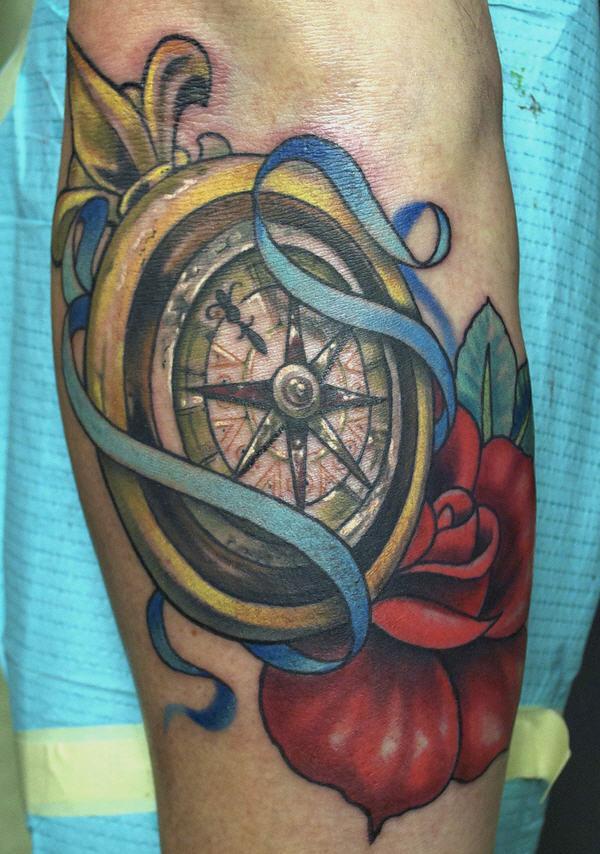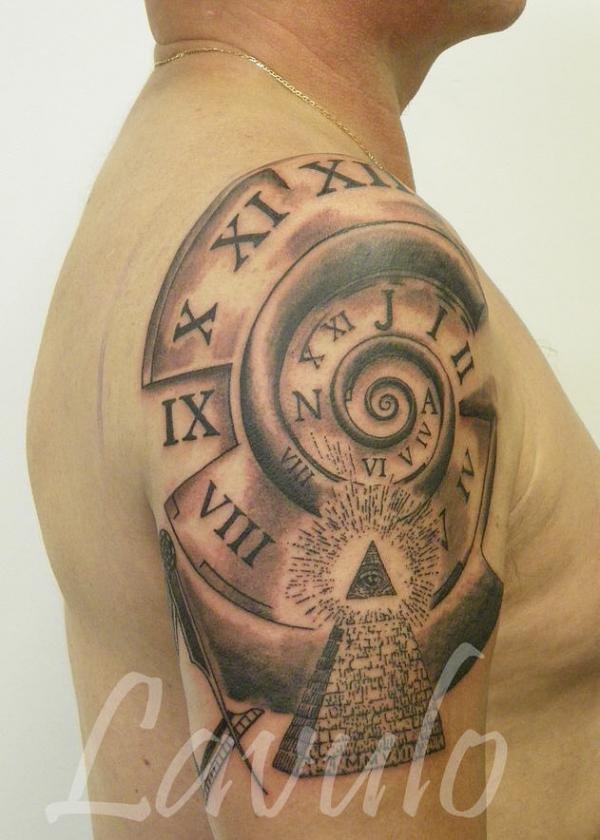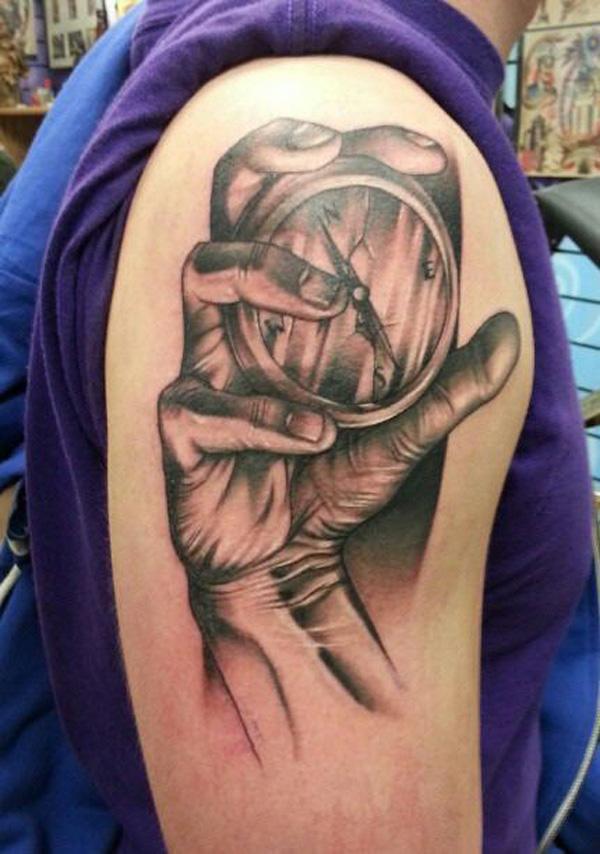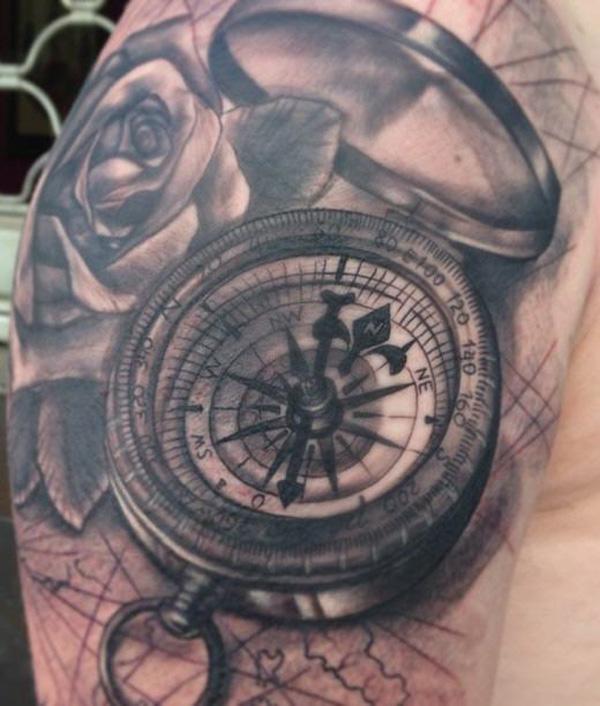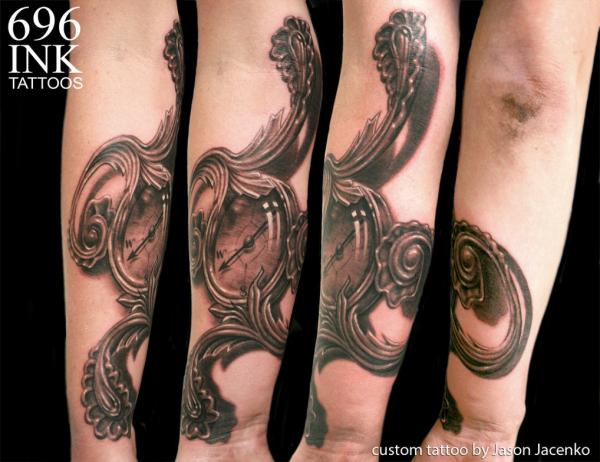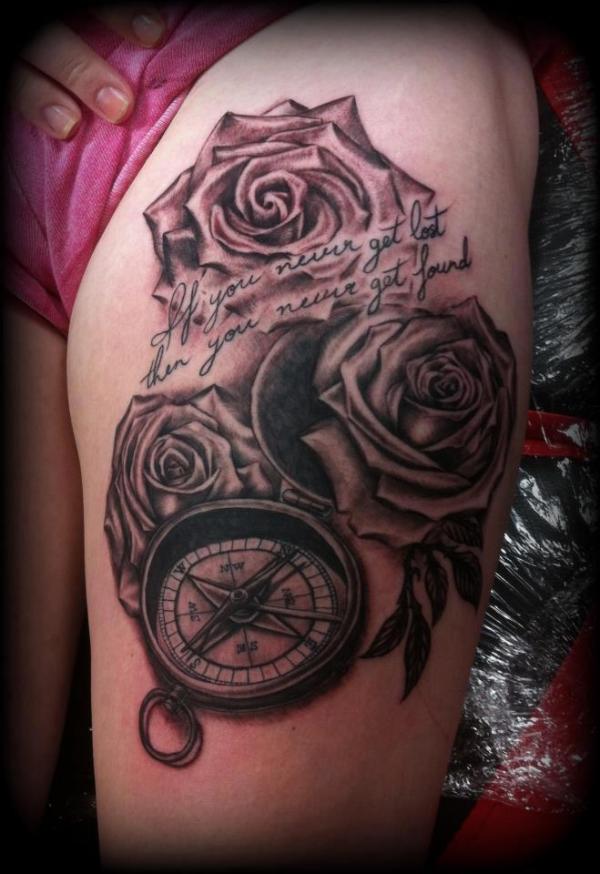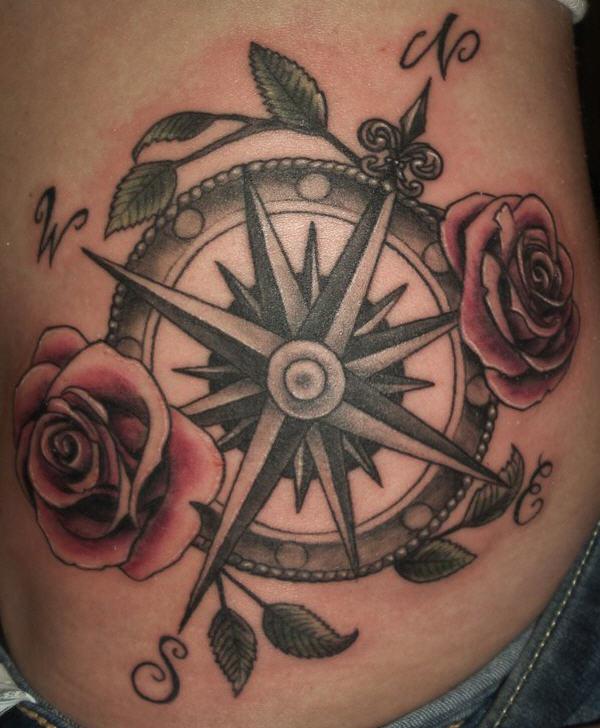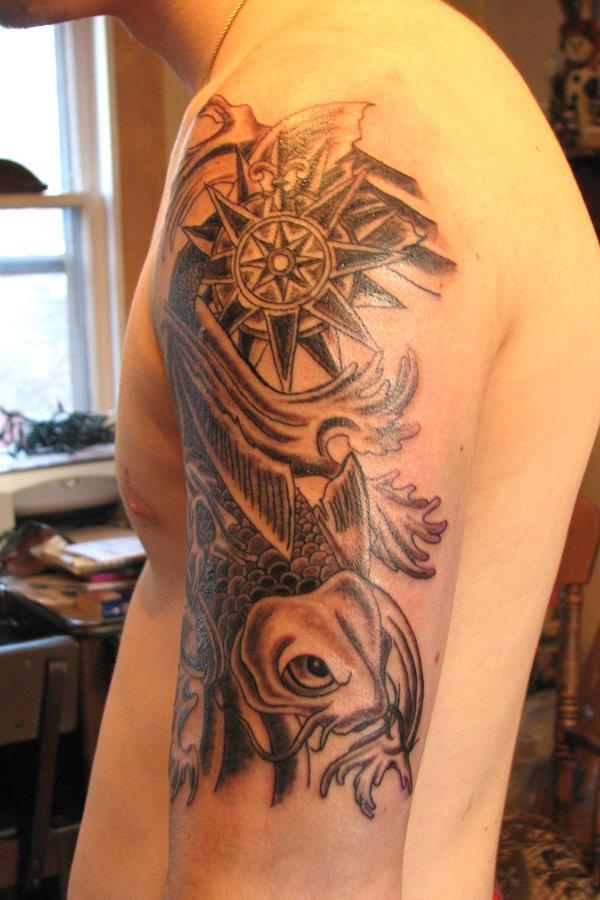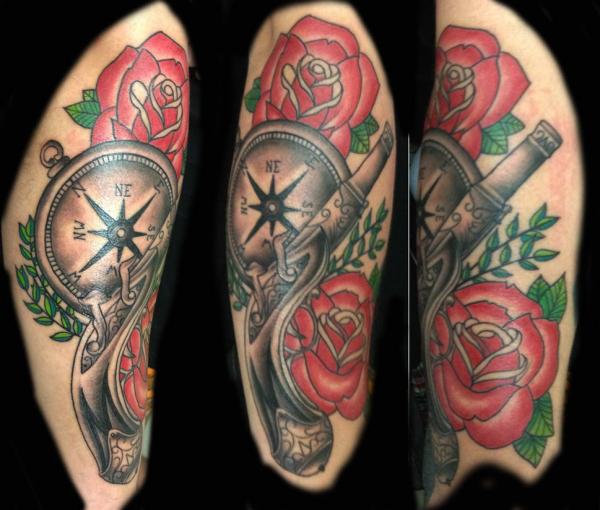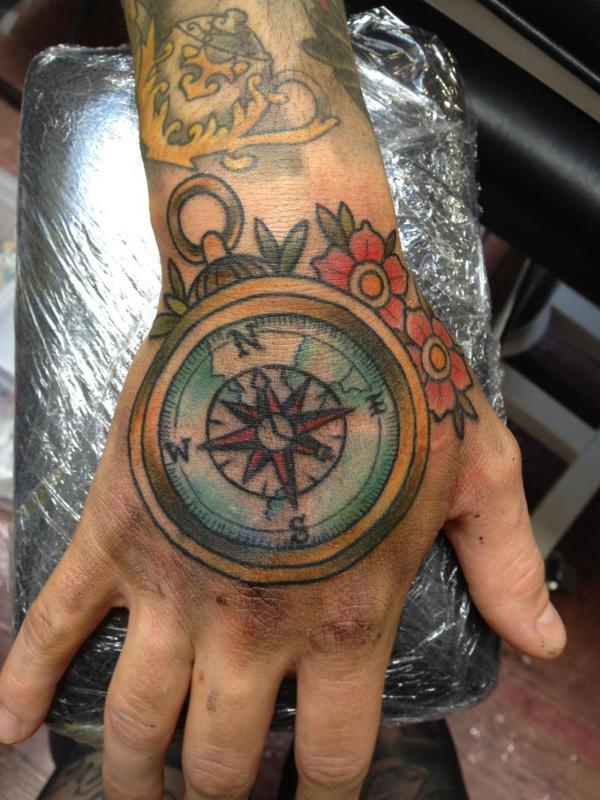 Compass Tattoo hand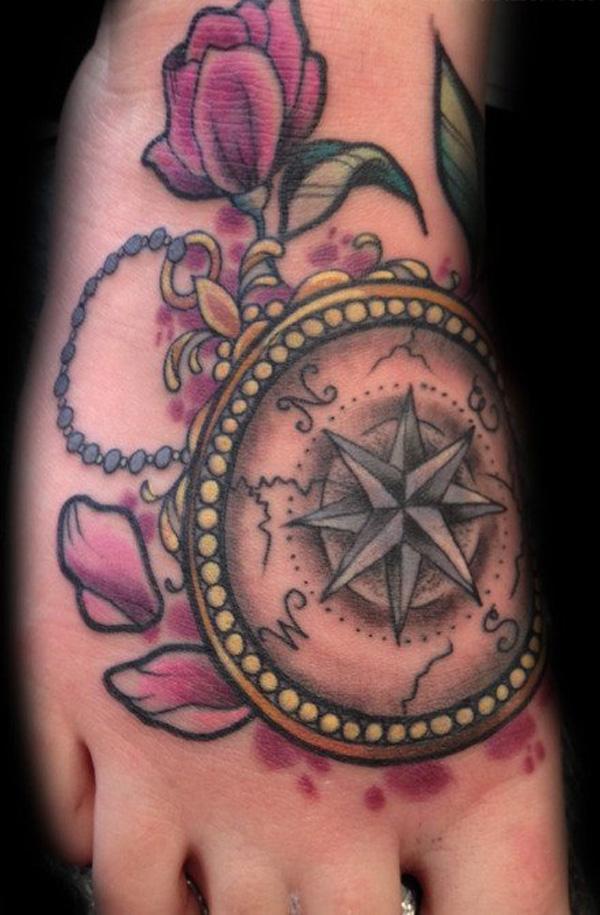 compass tattoo on foot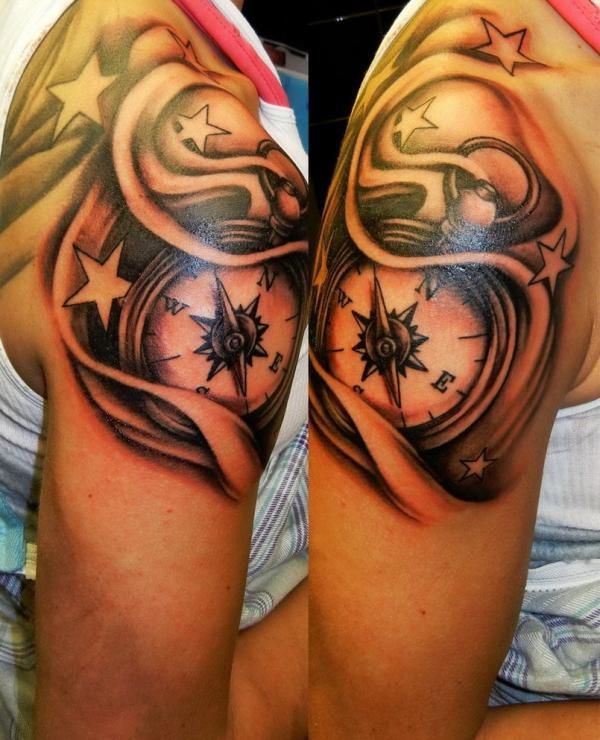 Compass tattoo for a girl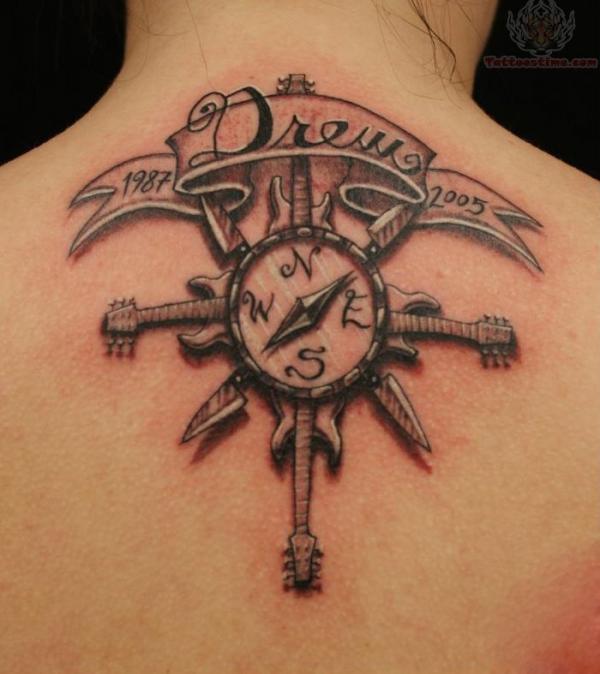 3D Compass tattoo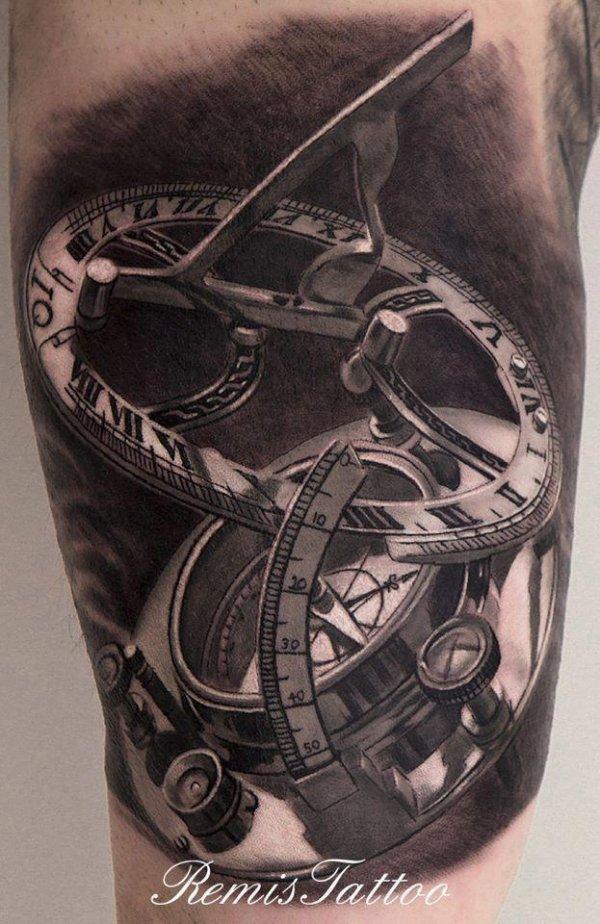 Compass tattoo side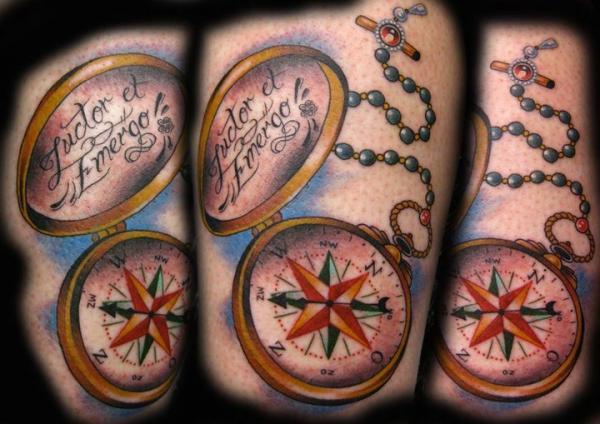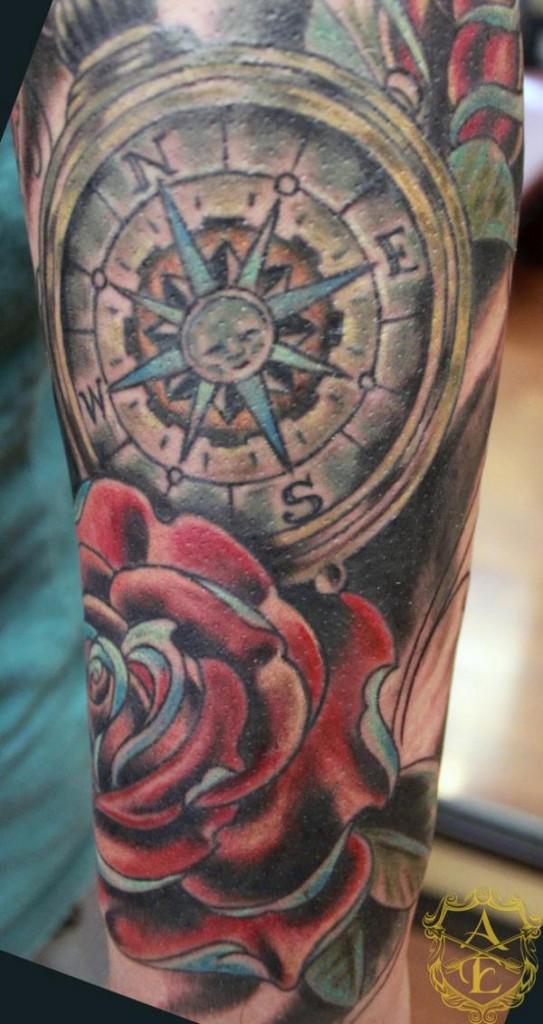 Compass Rose Tattoo done by Sean Ambrose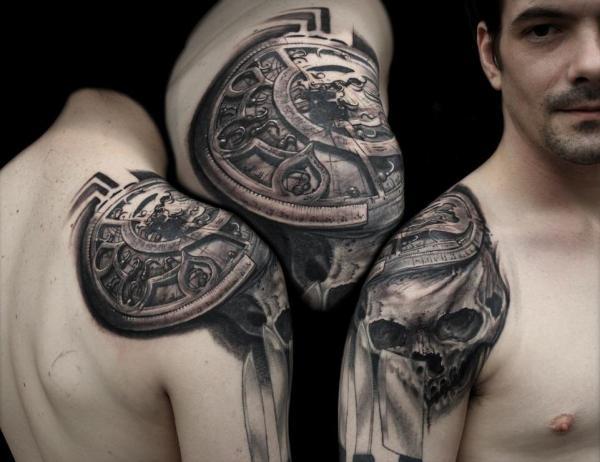 3D Compass Tattoo on shoulder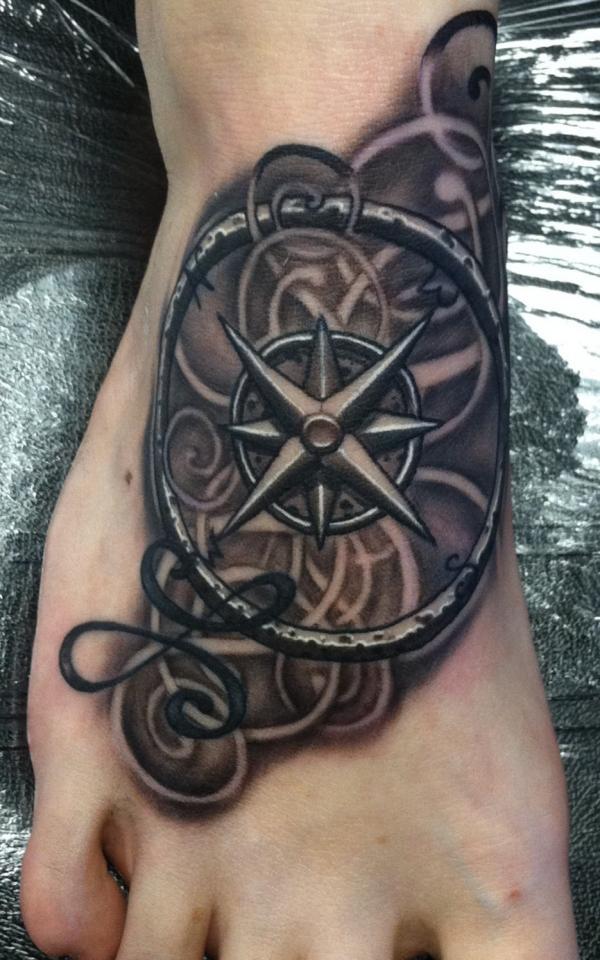 Compass Tattoo on foot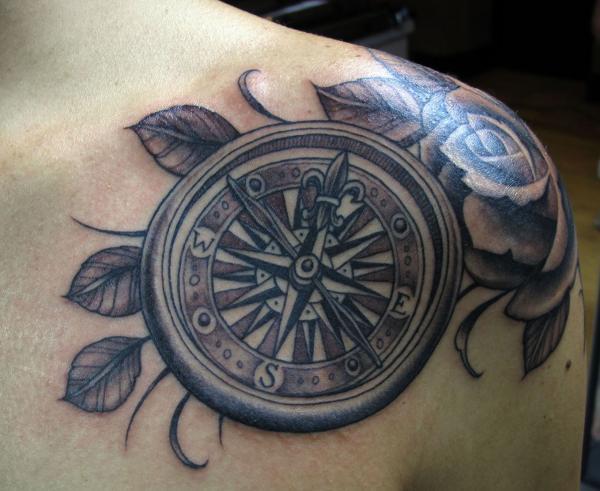 Compass Tattoo on shoulder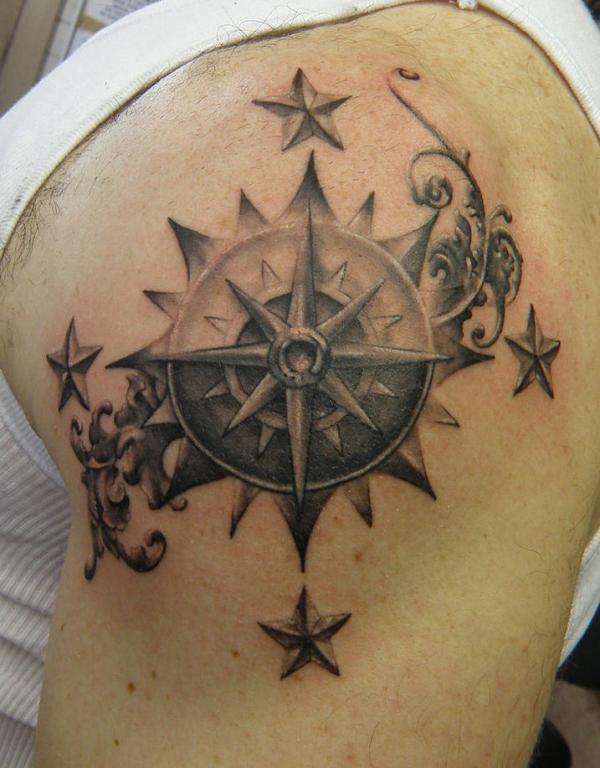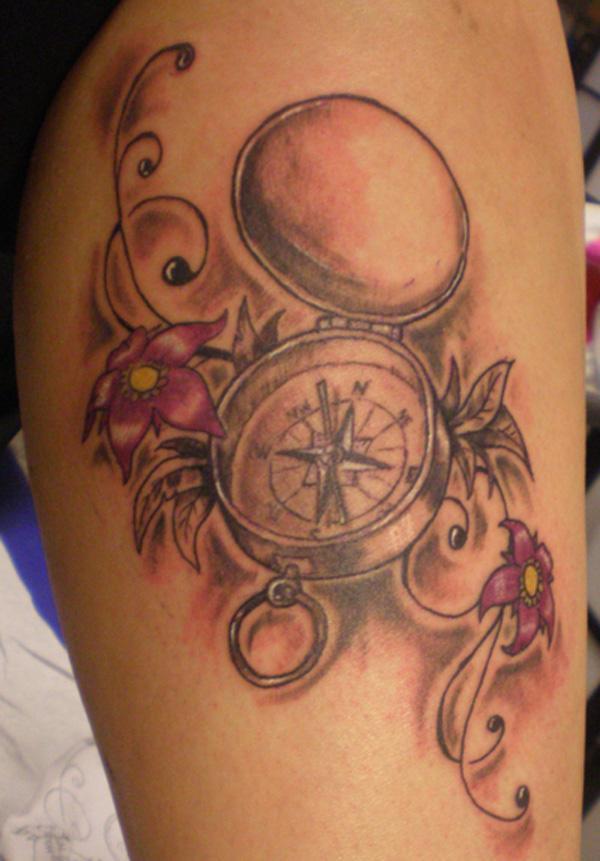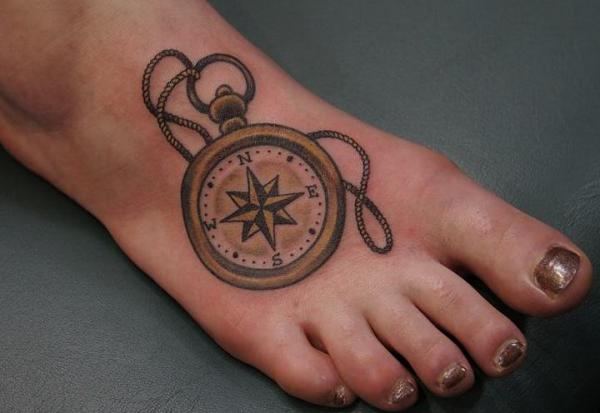 Compass tattoo on foot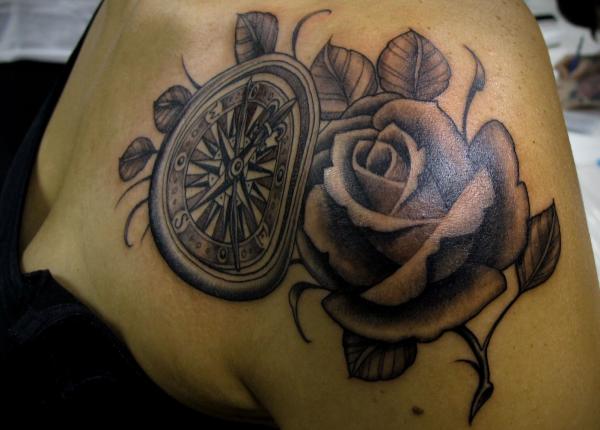 Compass tattoo on should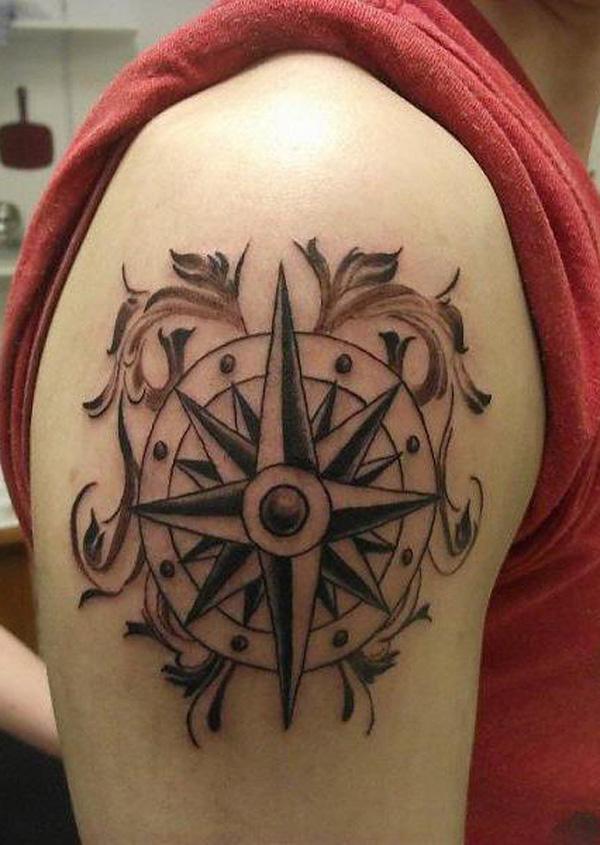 Compass tattoo on arm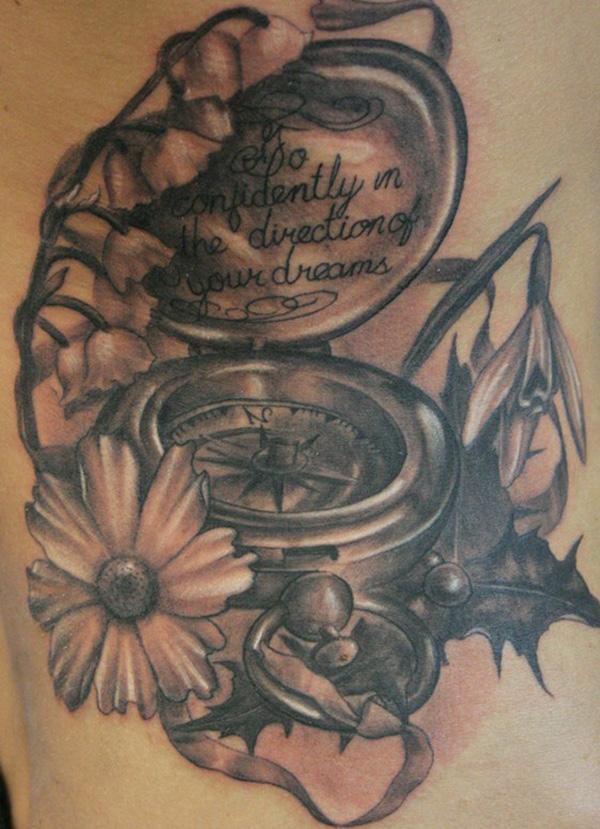 Compass flower tattoo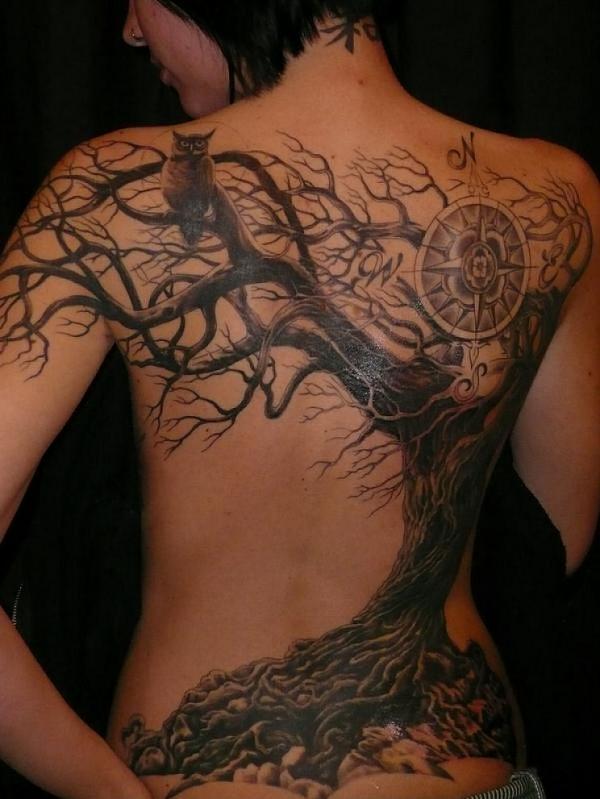 Tree and compass