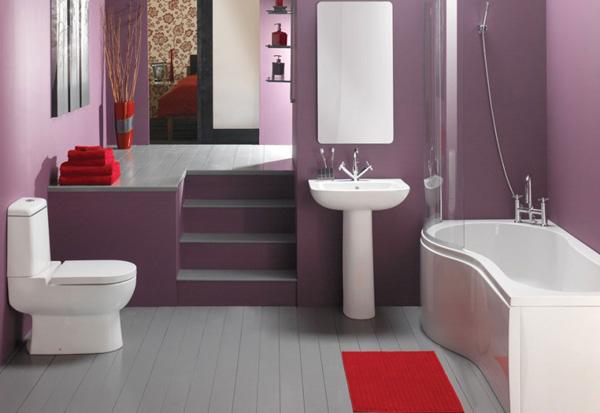 Bathroom design is important to create a cozy room whether you design a new one or remodel based on the existing layout. Although the size of bathrooms in new homes has almost doubled, bathrooms in many older houses have remained relatively small. But the small space doesn't have to affect style and functionality. In this post, we have collected 55+ examples of compact designed small bathrooms, which will spark your design or remodel ideas.
How to make the most of small spaces in bathroom design? Small bathrooms need creative ideas to make use of as much space as possible to keep functionality and style. First consideration may be downsizing the toilet, basin, and faucet, etc.
If it is a second family bathroom, focus on storage and more durable finishes. If it's a guest bathroom, it is likely to be used less and therefore the focus can shift to creating a more luxurious feel. Balance the dimensions and choose the right lighting, showers, and sinks to create fabulous contemporary look and turn your bathroom into a cozy retreat.