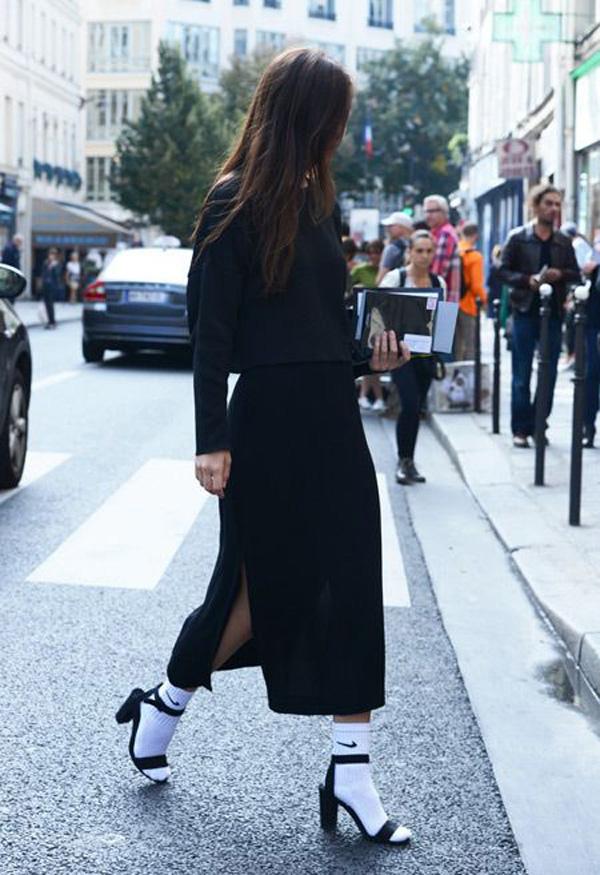 Time to get those long sleeves and skirts out for the fall season. Go with neutral colors such as black so it can go with any accessories you may have on.
Get ready to fall in love with Fall Outfit Collections
The fall season is almost here and it's time to bundle up your wardrobe and still look fashionable. You might be excited at what you should don but bear in mind that there are dos and don'ts when it comes to fashion. You don't want to end up looking like a fashion disaster wouldn't you? Sometimes the transition from summer to fall might cause confusion to you and this can result into some sort of wardrobe mishap where you combine elements from your summer and fall outfits which end up looking out of place.
Below are some tips on how you can arrange your fall wardrobe and avoid looking like a complete mess when you're trying to achieve that pre fall look.
Beach bags are okay. When you are in wardrobe transition, do it slowly, you can still wear your neutral colored beach bag as your everyday bag. Since fall outfits tend to be more cool colored, avoid bright colored beach bags and stick to ones that can easily blend in any laid back colored outfit.
Don't go for colorful sparkly outfits. Even though some metallic outfits look good in the fall collection, all you need to do is to match them up correctly. There are colors that can be toned down by other colors and you simply need to moderate the summer colors with your fall outfit collection.
You can also add tights to your short and frilly summer dresses. Don't be afraid of using your summer dresses once again since they can look very different when you add opaque tights into the combination. The tights helps cover up the summer feel of your outfit and slowly lowers it down into a more comfortable and warm fall ensemble.
One of the things you may be excited about fall season is the layers you could add to your outfit. However too much layering can also end in disaster, don't overdo it and keep it simple. Too much layers can eat you out and you will look like you are drowning within your clothes. Make sure that you only have a maximum of three layers.
Even though crop tops are totally in nowadays, showing off your midriff in the fall season just won't work out. Maybe cuffing your jeans will look good in some fall outfits but avoid doing the same thing to your shirt. You will look out of place and will get unnecessary shivers from the weather.
Color is also a huge factor when it comes to fall outfits. Always go for a laid back and cool color combination. You can try white and khaki combinations with your jeans; this is an on the go combination that will never fail you in any outfit. Try and invest on a neutral colored jacket and you will have half of your fall outfit problems solved.
Accessorizing can be fun but too much of anything can also be destructive. Putting on more accessories on your outfit than needed can break the style. Accessories can be a scarf, a cap, belt or bracelets, most of these can either make or break a look and it's important that you choose which one will help you make your fall outfit stand out more.
Make sure that you include fall related colors into your wardrobe. These include red, orange, mustard yellow and rust. You can find plenty of cute outfits in these colors and you can easily pair them up with gray, white or black ensembles. Just because fall is laid back doesn't mean you also have to lie back being fashionable.
Even though fall may be the season for boots, you can still make use of your summer sandals. Pair your outfit with your favorite sandals to and create a cute and flirty pre fall look.
Another don't in fall fashion is to wear clothes that are too big for you. Yes there are some fashion trends that make lose clothes look cute and comfortable but there is a fine line between looking cute in an over sized sweater and looking like a dwarf in it. Make sure that you don't fall for the latter mistake.
What is fall season without scarves right? Take a good pick with your favorite fall scarves and make sure this is the accessory you never forget to don on any of your fall outfits. There are plenty of ways where you can wear your scarf and make it blend in with the outfit you have.
Avoid overly bright combinations such as white sneakers. This is perfect for the summer look but will not go well with fall fashion. Don't get caught wearing your rubber sneakers or tennis socks since they can truly destroy a good fall look.
Jackets are definitely a thing in fall, however don't simply put on your camping jacket and hope everything will fall into place. Hiking and camping jackets are a big no-no and can definitely wreck your fall outfit.
Fall doesn't simply mean that you have to cover everything up. You can still leave some parts of your body bare; it can make you look sexy and laid back. Expose some skin to enjoy the fall breeze and keep your outfit too tight looking.
Whatever you wear for the fall season, just make sure that you are comfortable with it. Fashion trends change and sometimes some looks look good with other but don't look good on some. It is important that you know what fashion trend suits you and you can be creative from that. Mix and match and pick on outfits that bring out the best in you.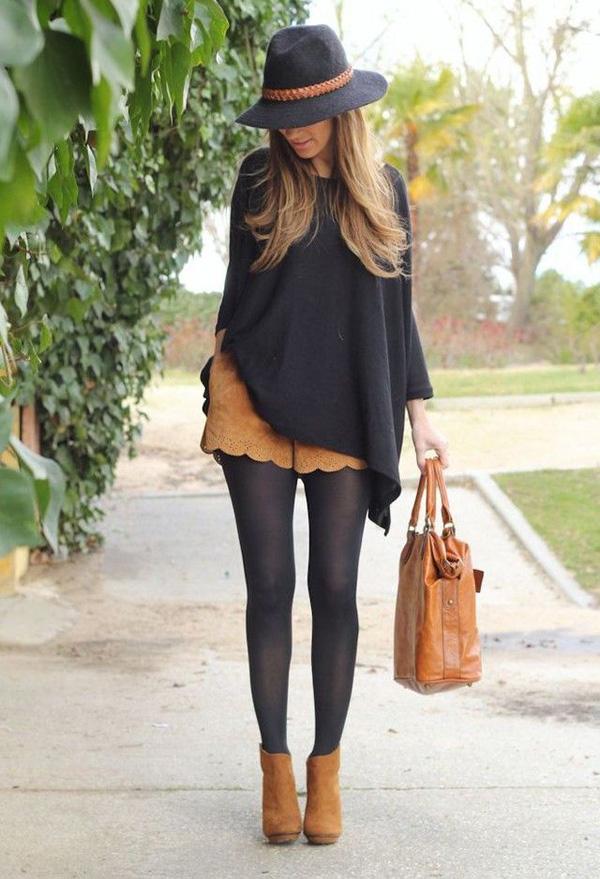 This beautiful ensemble of a poncho, shorts nod stockings make a cute little fall number. Always go for fall inspired colors such as brown and pair it up with another neutral color which is black. Don't forget to accessorize.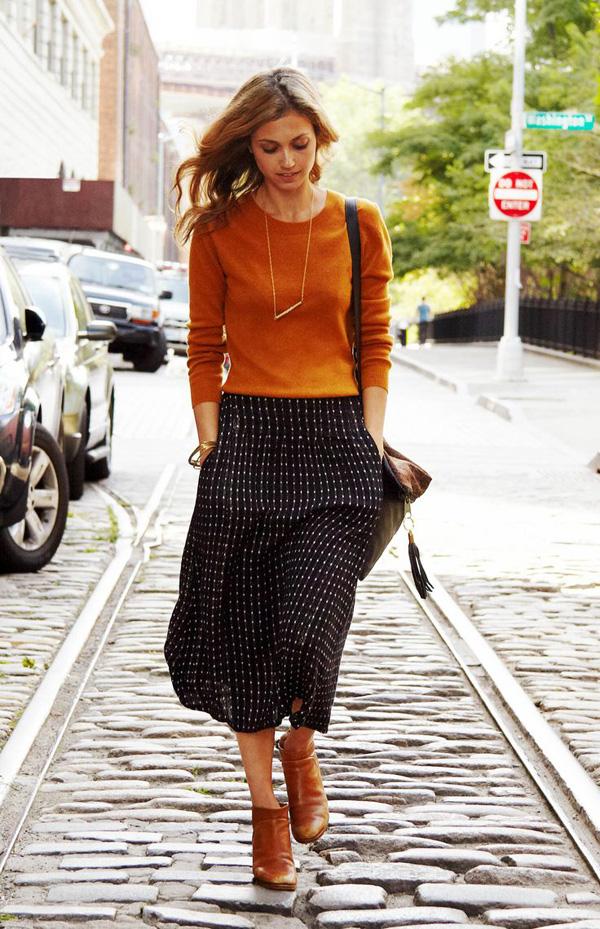 Burnt orange and black go well together for fall colors. Spice up your outfit with a necklace accessory killing the plain look of the top and giving it more life.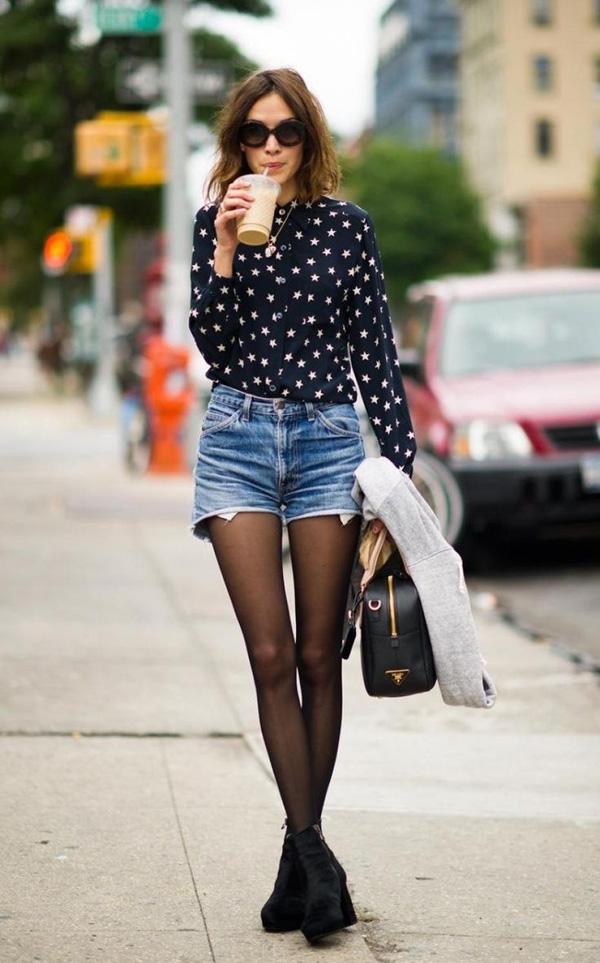 Combine your summer to fall outfit with this long sleeves and shorts ensemble. Mix in the fall vibe by adding stockings and boots to complete the look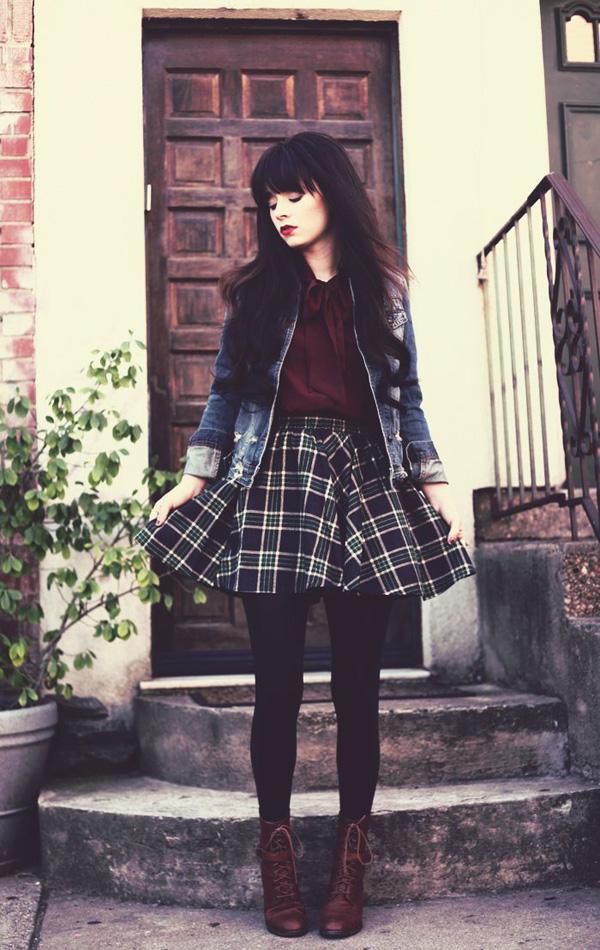 If you want to go for the warm and cutesy look a sweater and skirt is always the best option. Pair up your favorite blouse with a cute checkered skirt and top it off with a denim sweater. Complete the look with a pair of leggings and boots.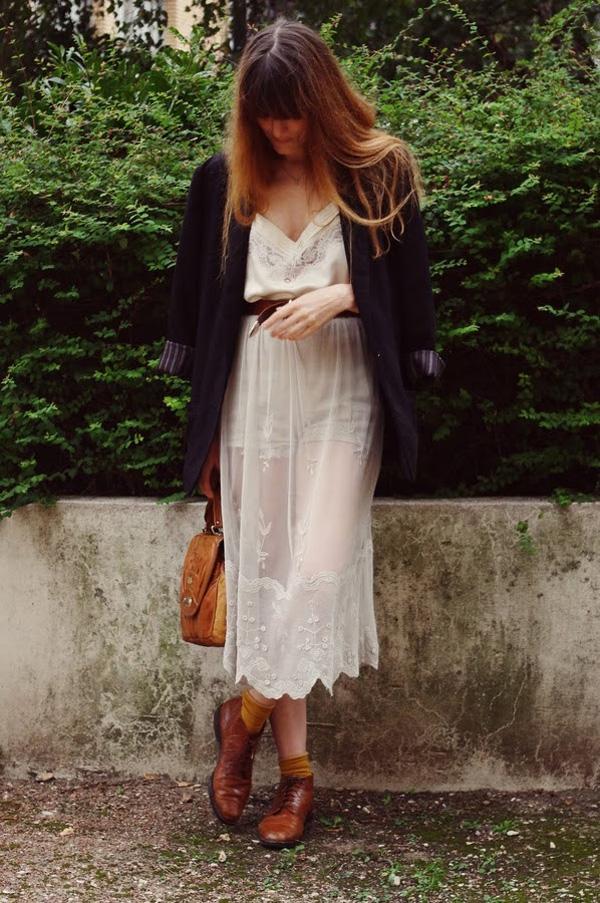 Give life to your summer dress by pairing it up with a wonderful fall sweater and boots. Accessorize by adding bags and belts in the fall color which is in hues of brown or burnt sienna.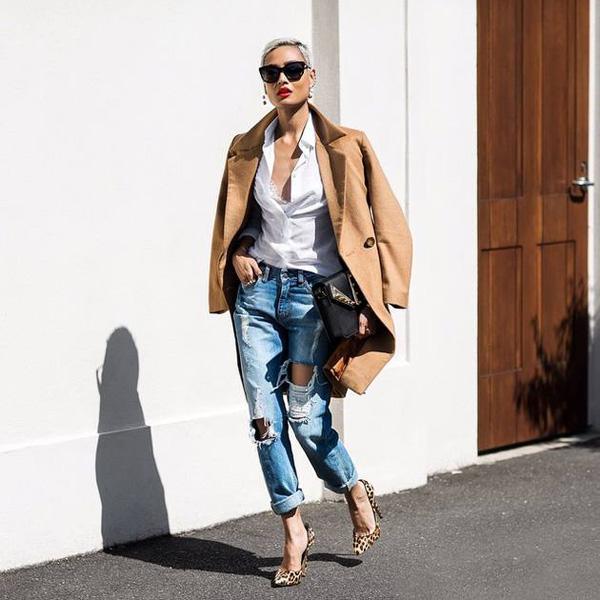 Have that chic look by combining your once summer do; white collared shirt with denim ripped jeans with fall inspired ensembles. Add a beige sweater and rock on with leopard print heels and you're good to go.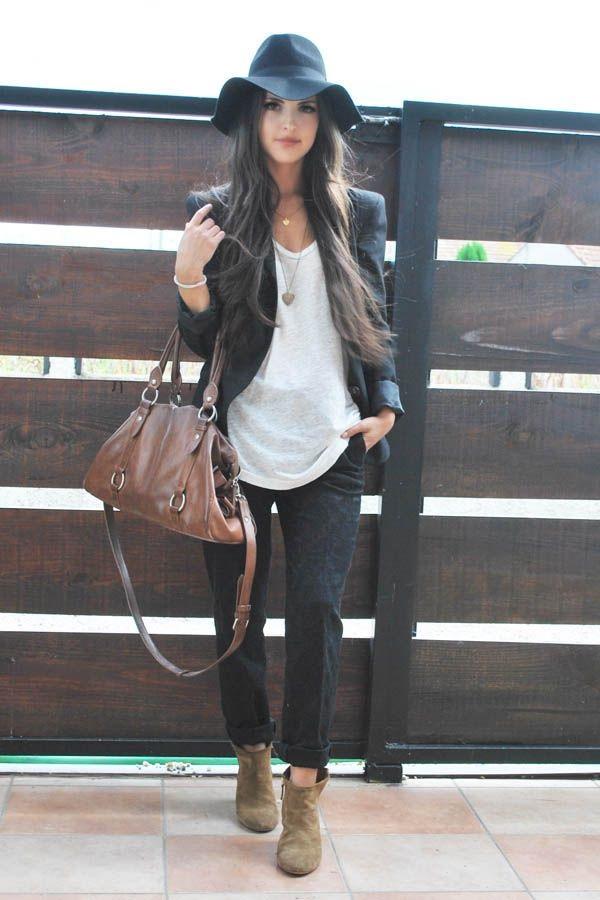 A classic must outfit for the fall. Comfortable yet stylish. Pair up that simple white tee with denim jeans and your favorite jacket and boots; don't forget to add accessories such as hats, necklaces and bracelets.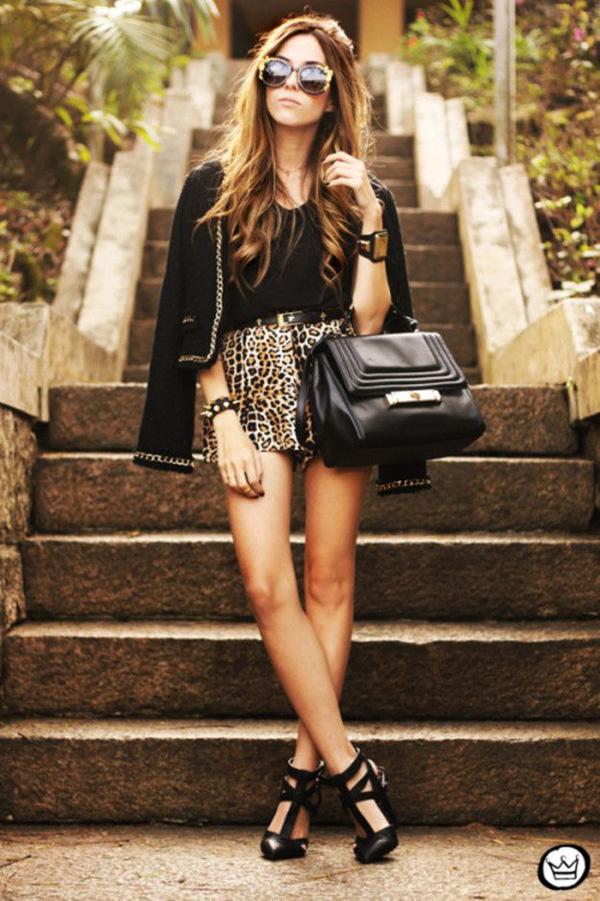 Even though shorts were a thing of summer you can still rock them on fall. Simply use the right combination of clothes by adding neutral black hues to the strong leopard print design of the shorts and donning on a comfortable sweater.


A simple yet elegant looking fall outfit combination. Combine that long sleeved high top with a pretty black skirt, stockings and cute short boots.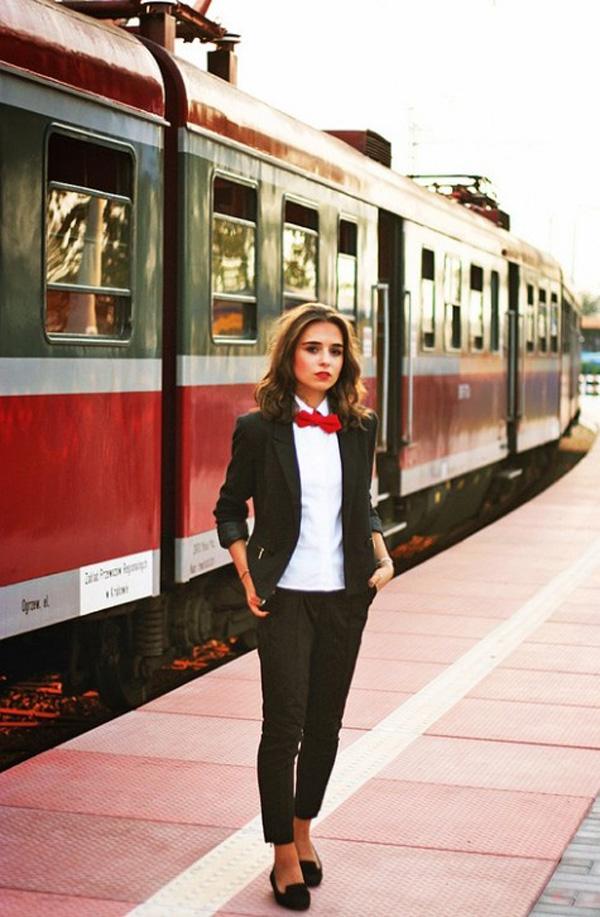 Give a twist to that classy tux look. Pair up your favorite jacket with matching pants and comfortable flats. You can also add ribbons to accessorize and emphasize the girl tux version you wish to achieve for the fall.
If you want to have a comfortable outfit this fall then what easier ensemble than this little number. Don on a pretty denim jacket over your white tees and pair it up with jeans and boots. Simple yet a look that works everytime.


If you want to be fashionable for the fall season it is all about pairing up the right pieces together. Combine your sweater, jacket and skirt into a color coded outfit. Add cute tattoo stockings and short boots to complete the look. To emphasize the fall fashion a scarf is a must.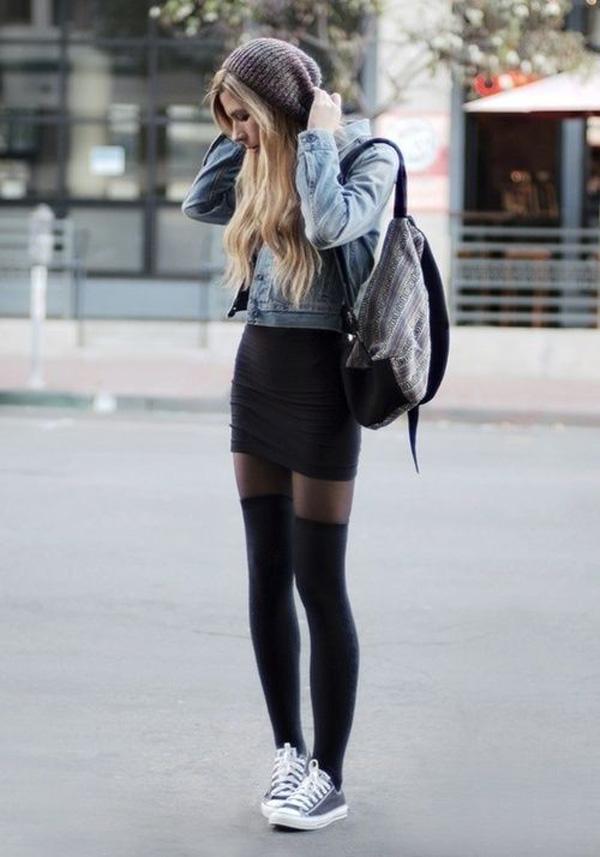 Do you want to have that schoolgirl look for fall without having to wear schoolgirl skirts? This look uses a mini black pencil skirt instead with thigh high stockings and sneakers to tone down the mature look. You can also add a beanie for effect while wearing your favorite denim jacket.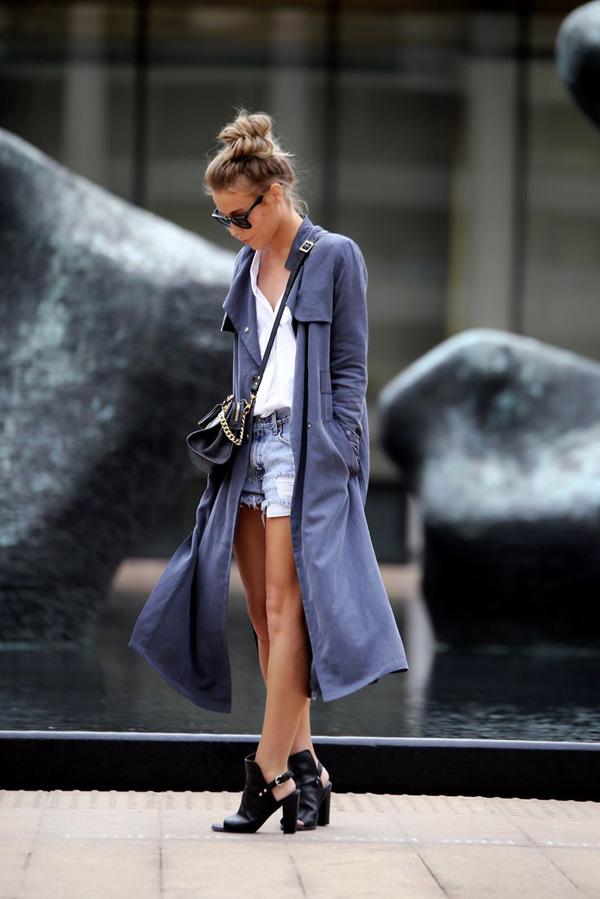 If you feel that trench coats are too much for the start of the fall season then you should know it depends on what you pair it with. Bring back some of your summer dos such as a white polo shirt and shorts and pair it with your trench coat and stylish shoes.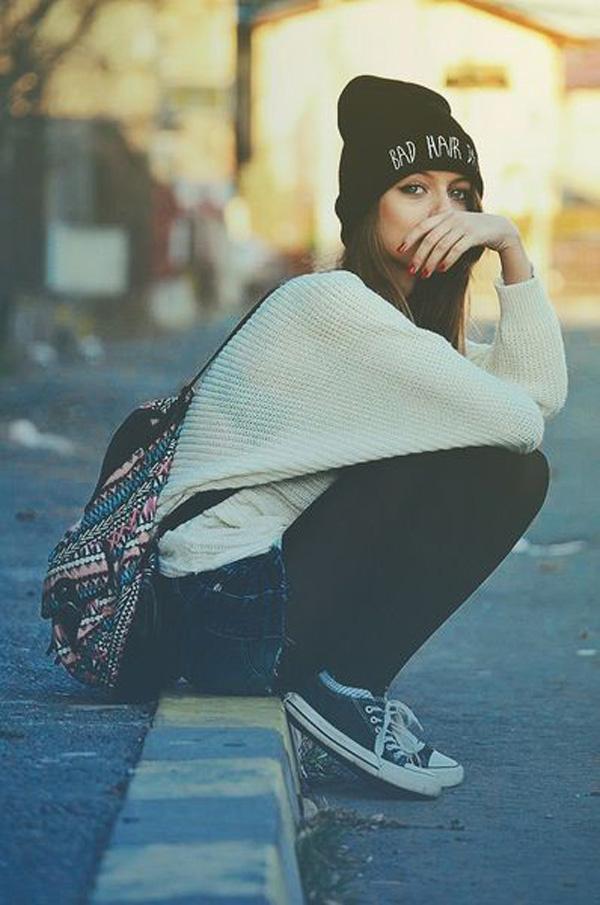 Be that laid back yet stylish chic for fall with oversized sweaters and sneakers. Pair up the sweater with shorts and leggings to give you warmth during fall. Add accessories such as beanies and a hip tribal bag.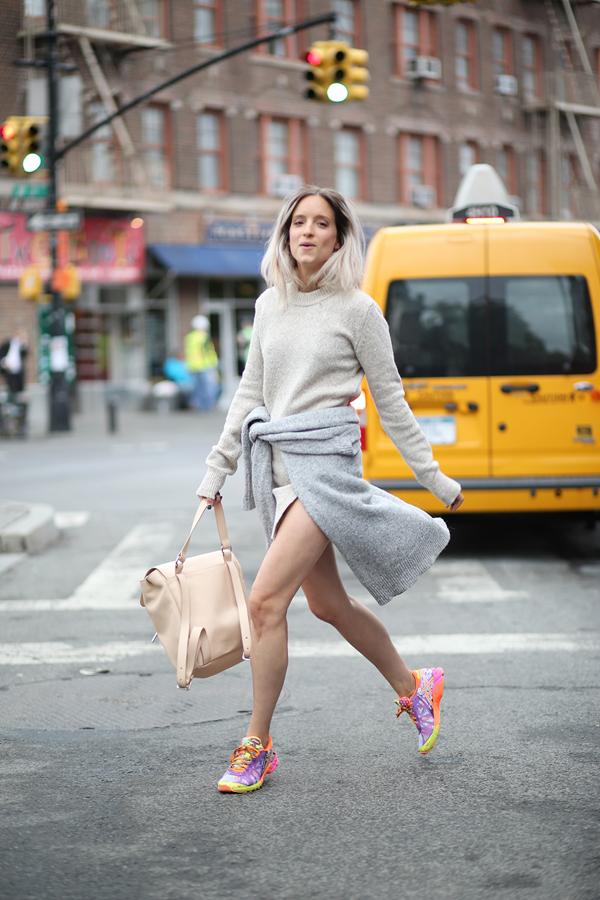 When you transition from summer to fall outfits you can do it gradually. Pair up your fall sweater with your summer skirt and sneakers. Giving color to a neutral combination is also a good perk.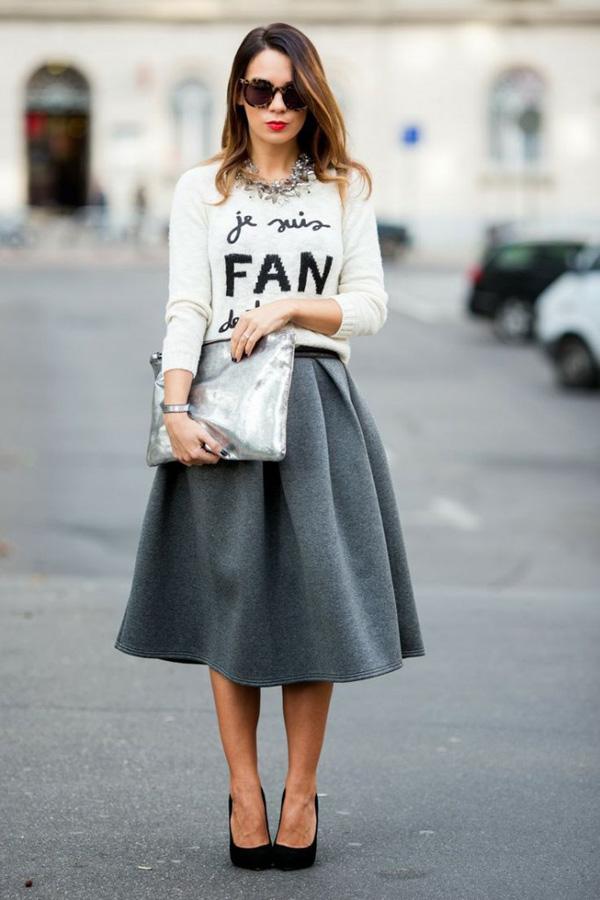 Long skirts are totally in this fall season. Get your favorite sweater and pair it up with a neutral colored skirt and dependable heels. Accessorize with bracelets and sunglasses.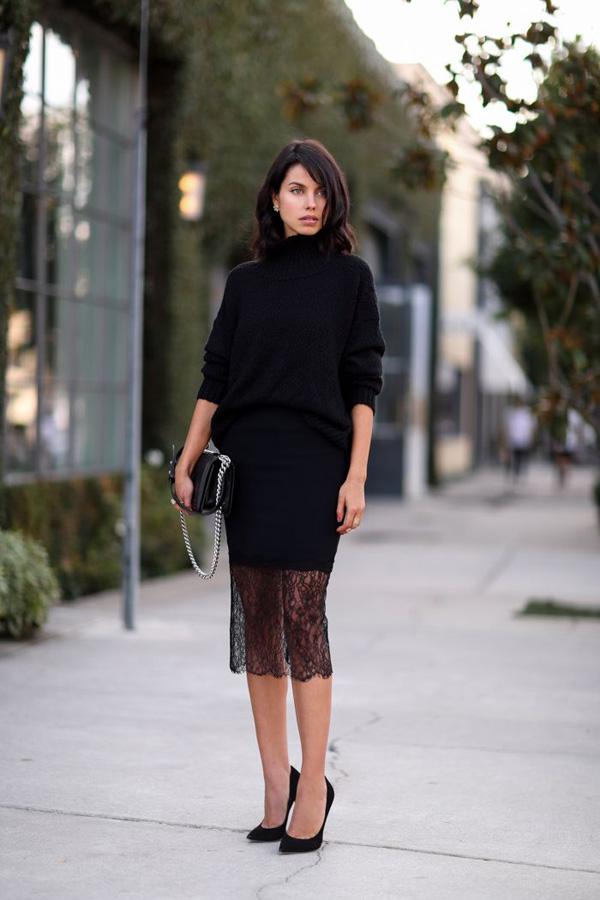 Want to be elegant yet comfortable for fall fashion? Pair up your summer skirt with your favorite neutral colored sweater and stilettos. Choose a classy bag to complete the look.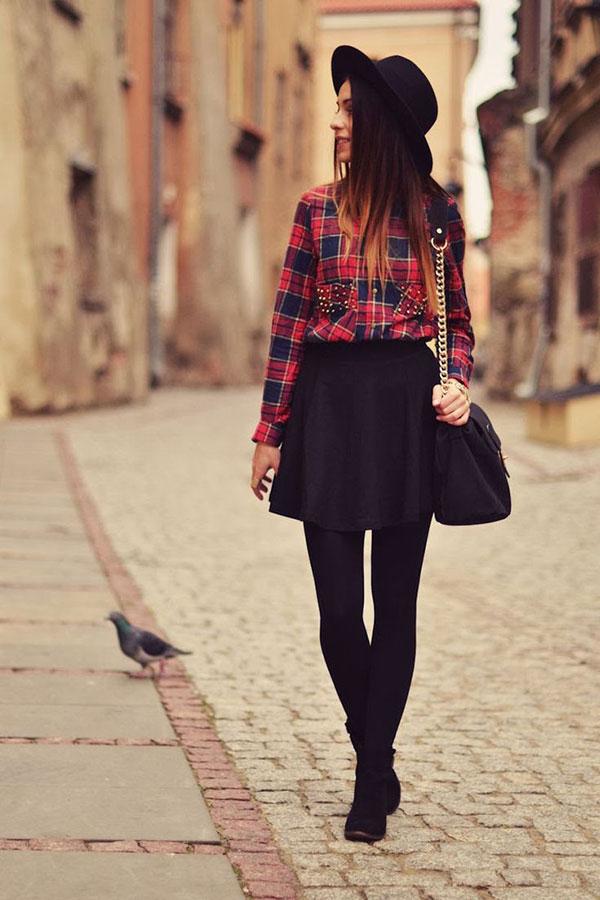 Long sleeves and skirts are definitely what fall fashion is all about. Pair up your favorite checkered long sleeved shirt with a cute black short skirt and leggings. Complete the wonderful look with a pair of short boots.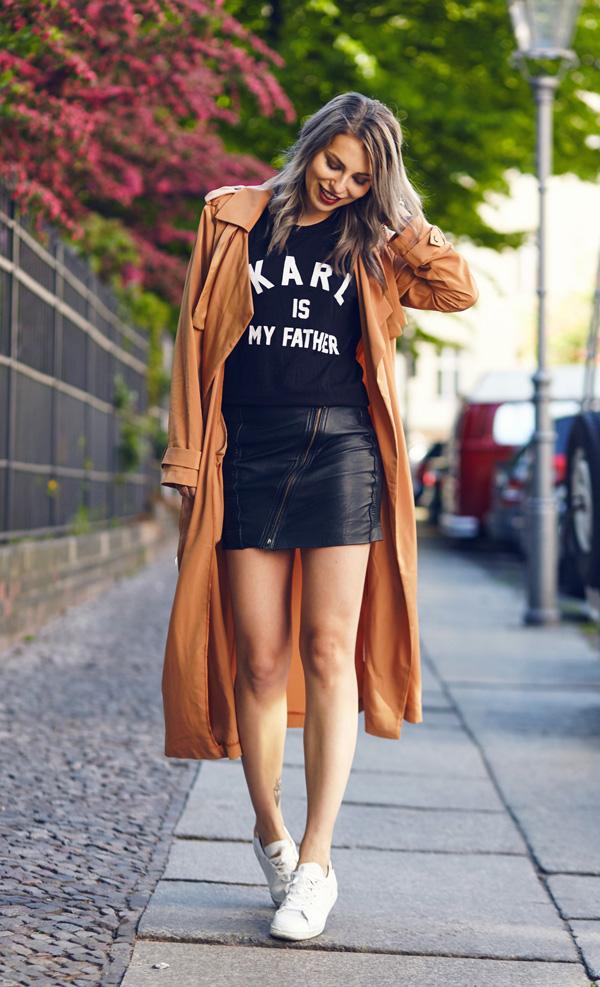 Combine classy and casual with this pre fall look. Wear your favorite black summer shirt and pair it with a leather skirt and sneakers. Add the classy look with a fall colored trench coat.

Leather jackets are simply perfect for fall fashion. Pair it up with your favorite pencil skirt and stockings. Be more adventurous and don on a colorful pair of rubber shoes.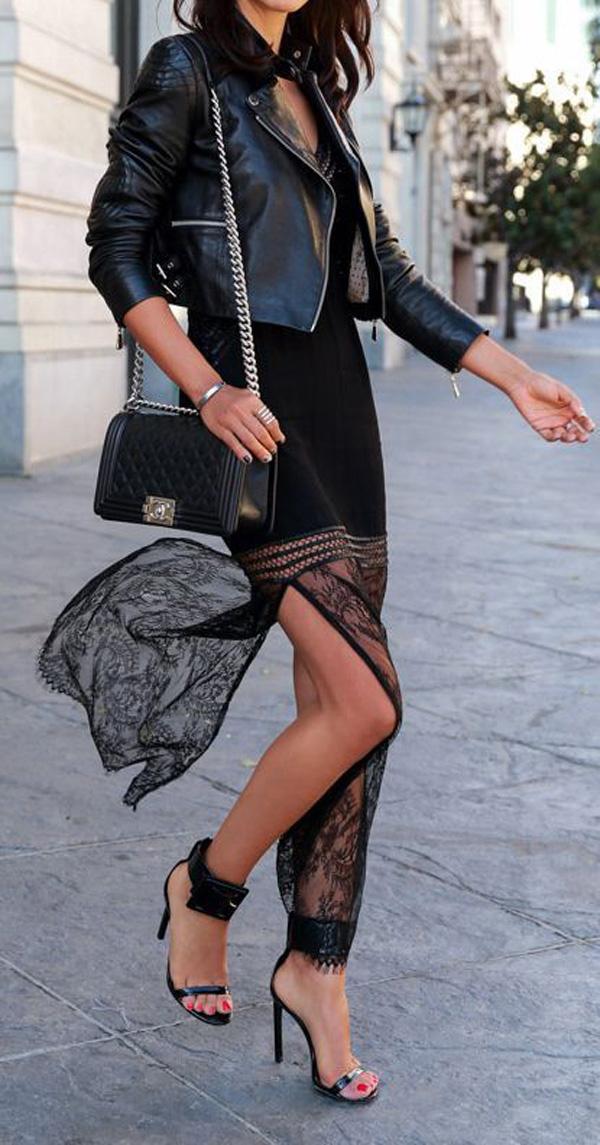 A good combination will always come out of leather jackets and skirts this fall season. Choose neutral colors that could go with each other and don't forget to accessorize.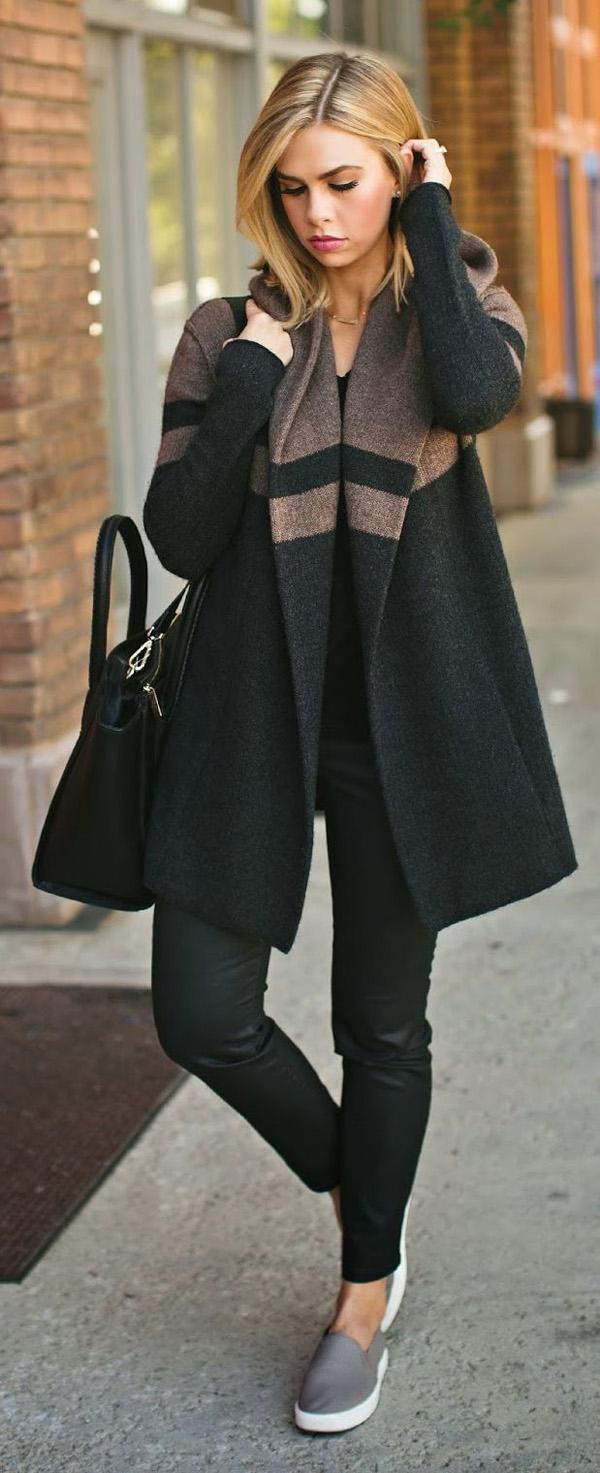 A really pretty and comfortable fall fashion ensemble that you can try. Don your long coat over a simple tee and jeans. Tone down the look with a pair of comfortable loafers.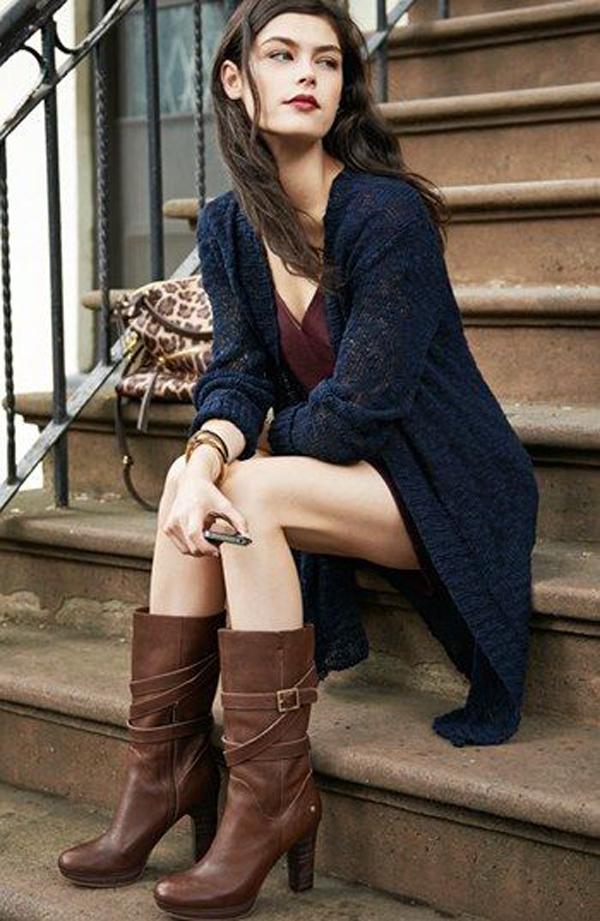 Cardigans and high boots are what fall is all about. Wear a cute little dress topped with a long cardigan in fall hues. Finish the look with some snazzy long brown boots.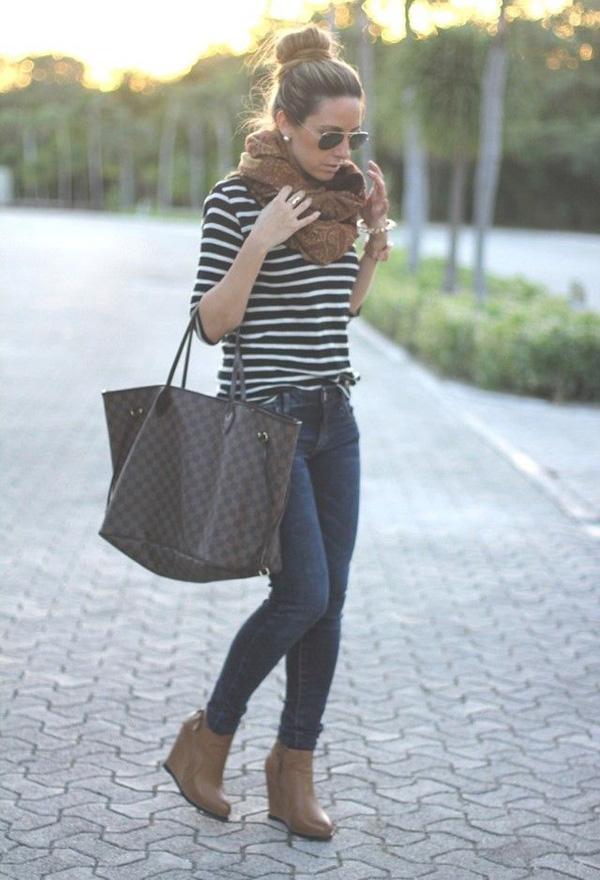 Any outfit can easily transition to the fall fashion especially when you add a scarf on it. Bring on the chilly weather to your outfit with a comfortable scarf on top of your 3/4th sleeves and denim jeans. Complete the look with a pair of on the go boots.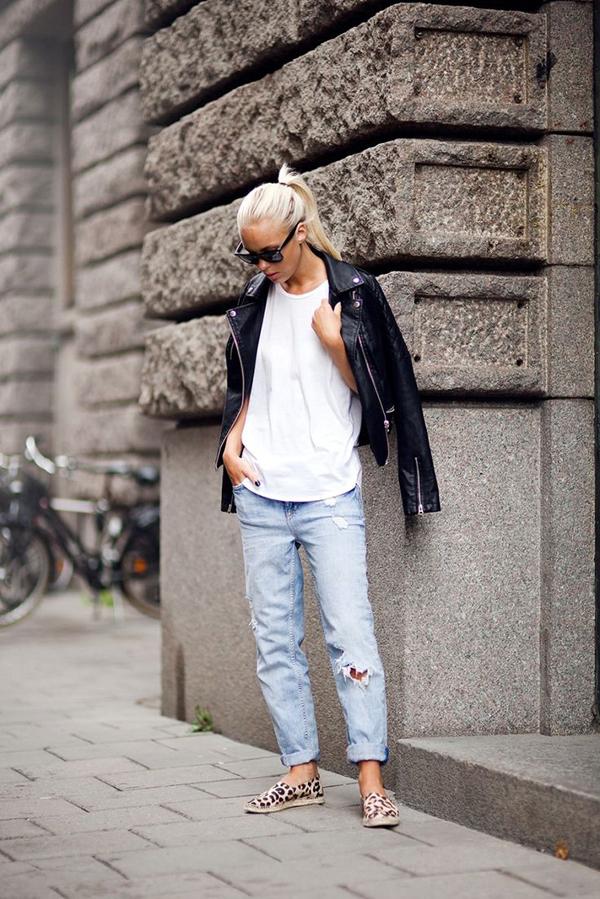 If you want to tone it down for the pre fall look this ensemble is perfect for you. Don your white shirt and jeans and pair them up with comfortable loafers. Finish off the look with an iconic fall jacket.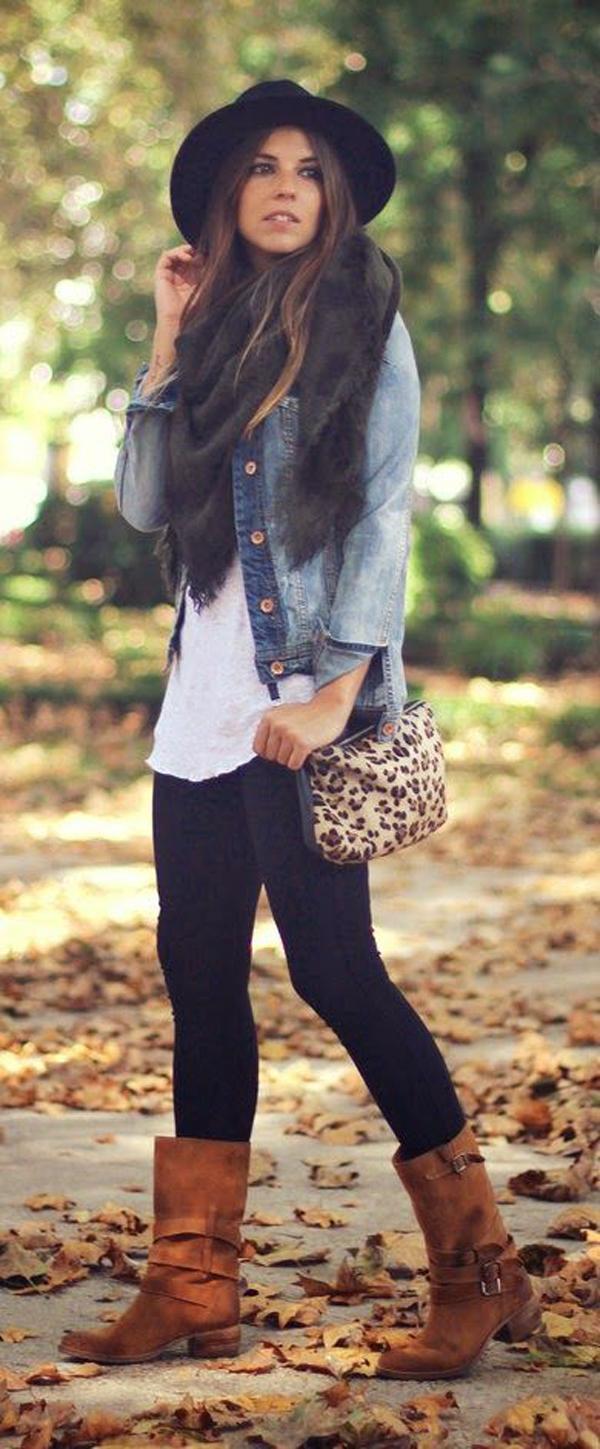 Denim and white shirts are always a perfect combination. Transform the look perfect for fall with a scarf and high boots. You can also don a hat to emphasize the fall look in your outfit.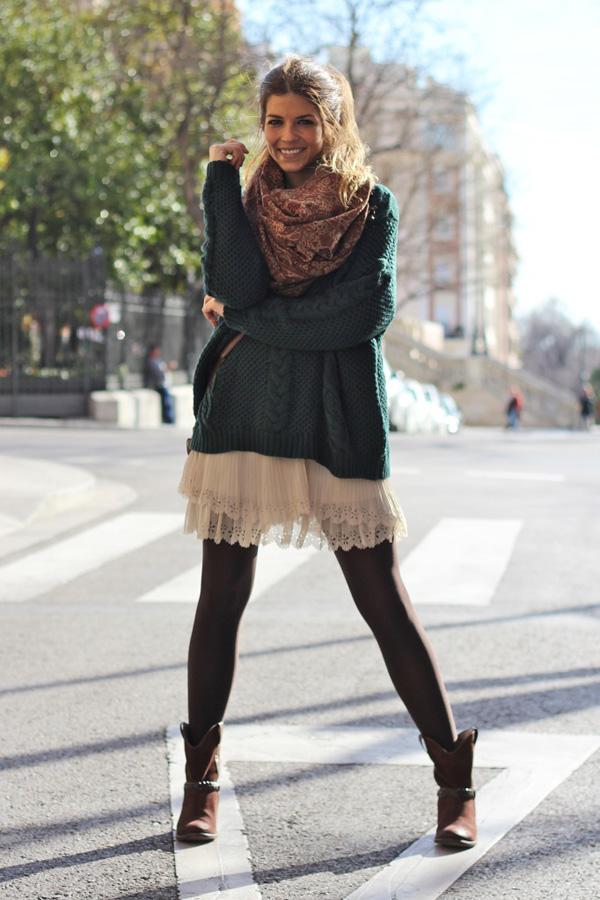 Going for that cute fall look? Check out this pretty little number using skirts and scarves. Pair your favorite fall sweater with a perfect skirt and leggings. Don't forget to pick out the perfect boots to go with it and a scarf for accessory.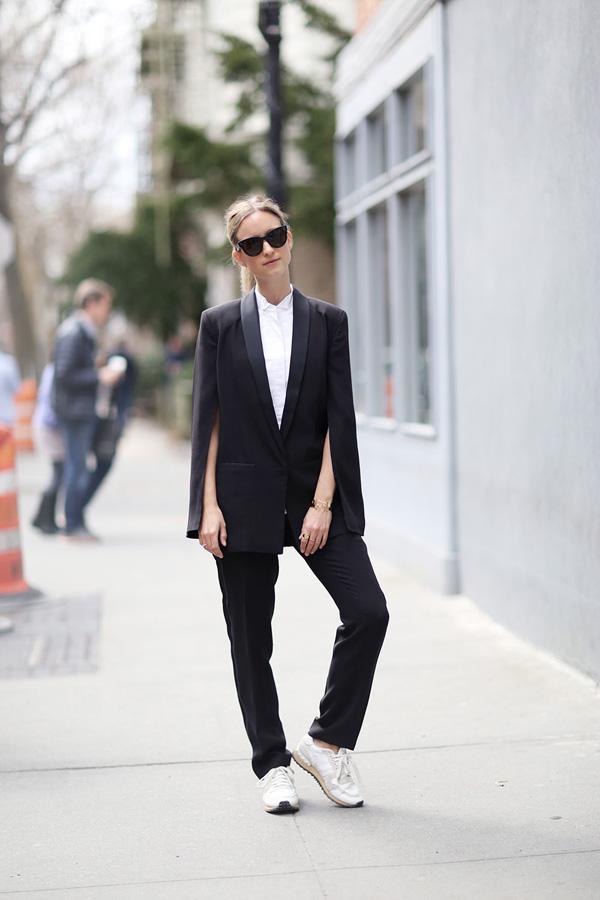 Be sleek and stylish for the fall with this suit inspired fall number. A black and white combination can go with any just about any season. Accessorize with shades and wear a pair of comfortable sneakers to tone down the sharp look.