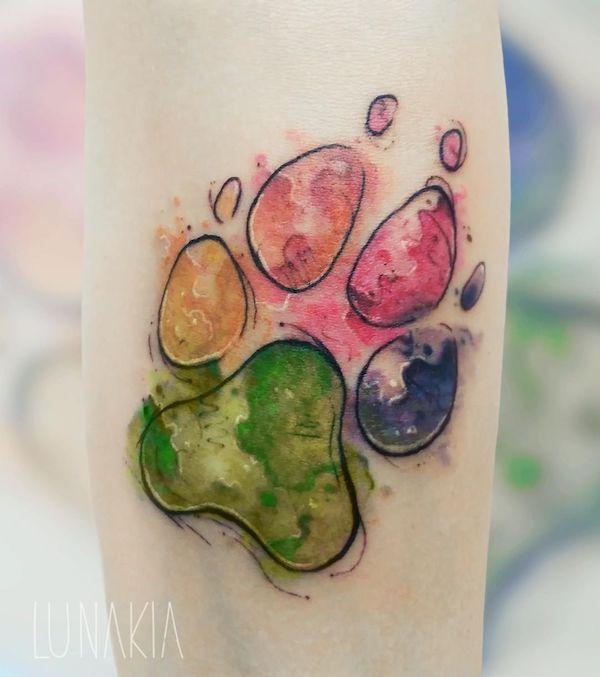 The beauty of tattoos comes from in many forms. Artistic representations draw attentions and seem irreducible in the domain of visual beauty. However, the beauty of aesthetic tattoos also lies in the variety of objects which could be used as metaphors for tattoos, such as paw print tattoos. Paw print is a glimpse of imprint left by canine or feline animals, but it could be important moment with beloved pets.

The meaning of paw print tattoos
Paw prints or foot prints of animals in the sand or mud are clues for hunters to be able to track their traces, which imply difficulties forward. Whenever encountering frustration or problems, we need to coordinate with teammates to overcome them step by step. Search engine giant Baidu uses a bear paw print as its logo for the same reason. Hunters tracing paw print is considered very identical to its search technology.
Dogs and cats are our best friends as they are just affectionate as humans. Despite short length of life on earth, people enjoy happiness with them. There's nothing more than having a paw print tattoo to be able to preserve the memorable moment.
If you share the same love and wonder what paw print tattoos look like, here is a collection of pictures for your inspiration. Let's hear which one you like the most.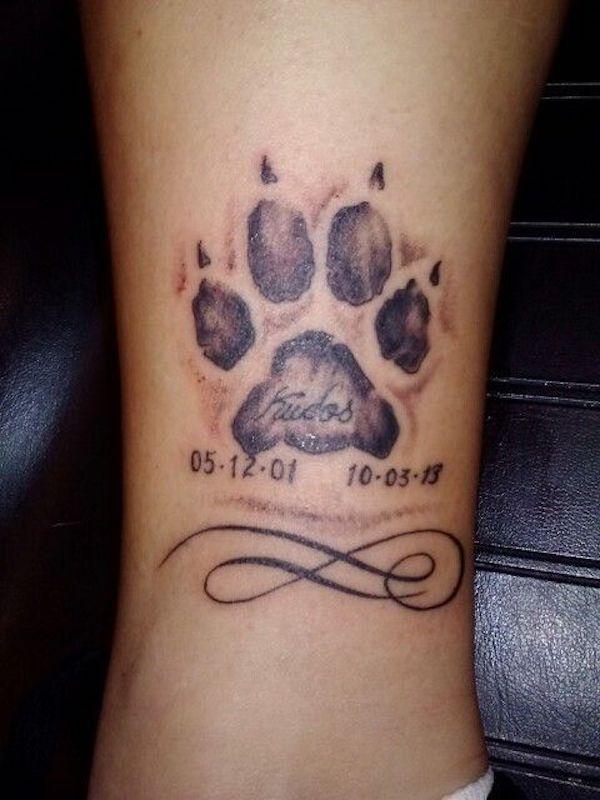 Paw Print with dates, name
Dark black design with swirling infinity symbol underneath, which represents eternal memory in the heart of the wearer.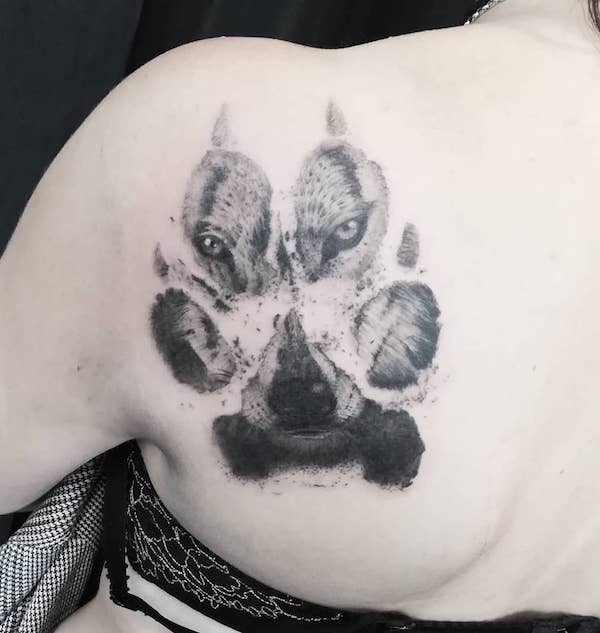 Paw Print Portrait
Two eyes of the dog are seamlessly portrayed and mixed with the two middle toes of the paw print. And the heal pad is perfectly shaped to strengthen the focus.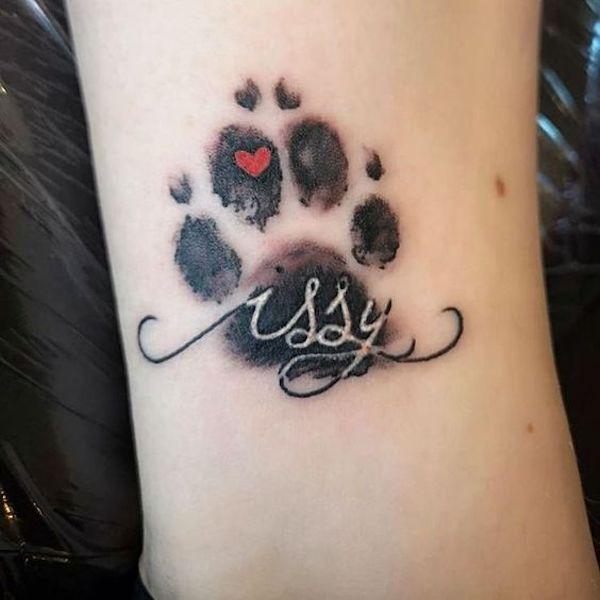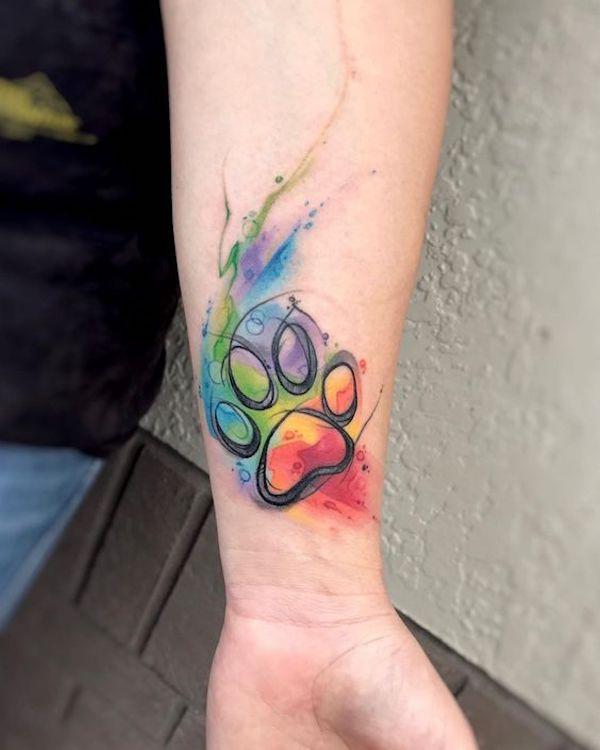 Watercolor Paw Print
The colorful paw print tattoo on the forearm with its heal pad as heart shape is representing the unconditional love brought by beloved pets.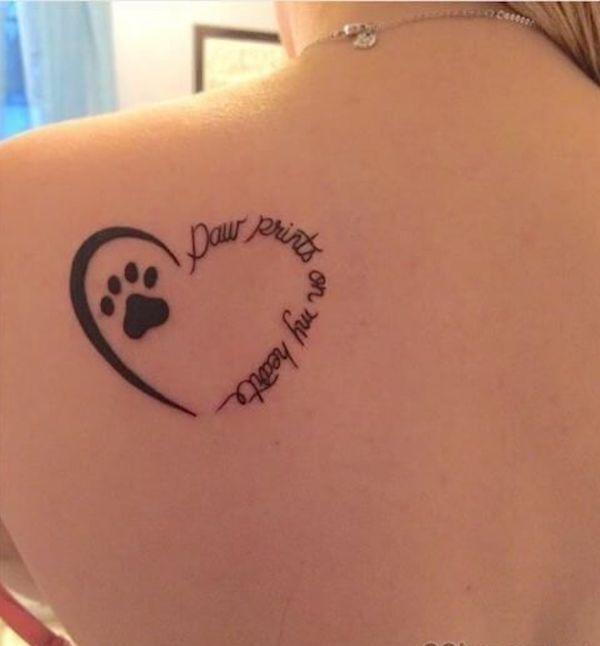 Paw Print within heart shape with script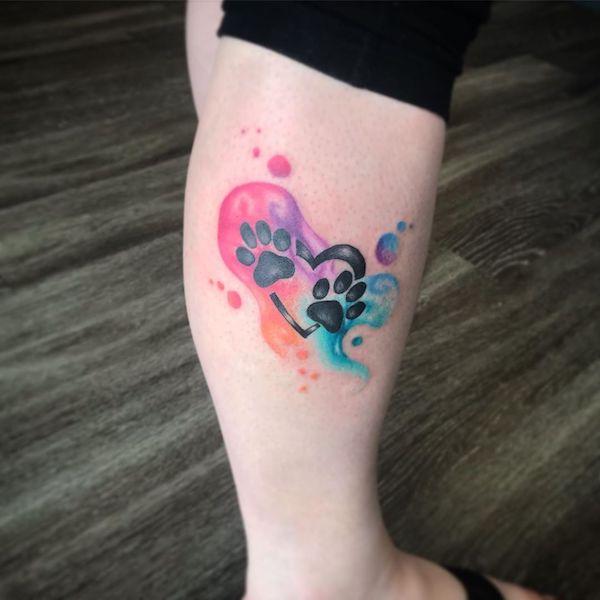 Double Paw Prints in Watercolor at calf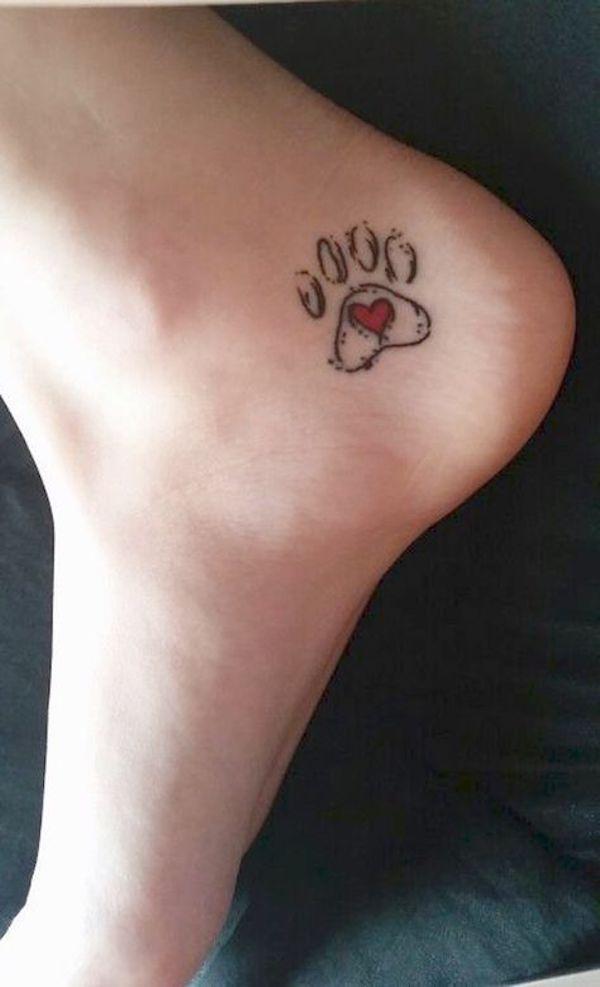 Tiny Paw Print foot tattoo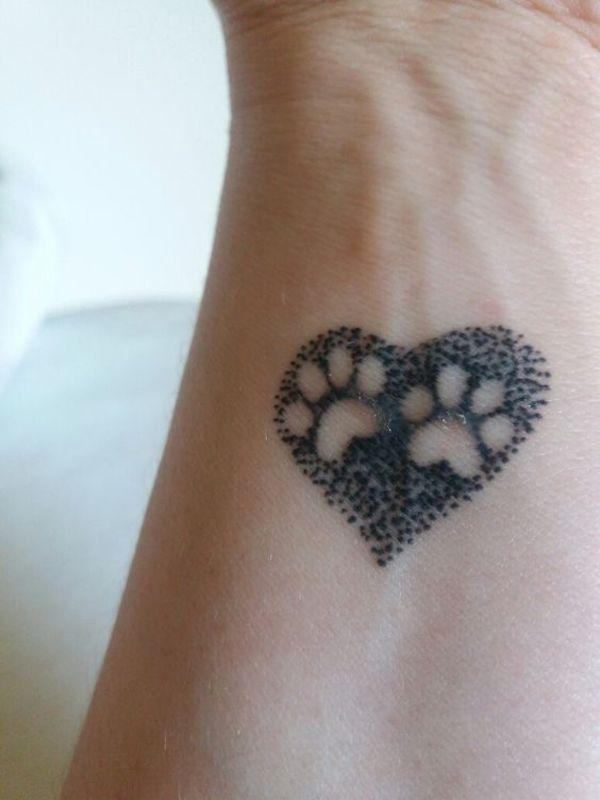 Paw Prints in heart wrist tattoo