Steampunk tattoo becomes viral on social media such as Pinterest these days. The retrofuturistic style features realistic mechanics and technology that is always eye-catching. In fact, the Sci-Fi niche is one of popular subjects in digital art design. You can find a lot of such design on DeviantArt. In fashion design, DIY steampunk outfit always draws attention. And you can try different ideas. However, it's a permanent decision when it comes to get a tattoo. So it's worthy of your time to go through the post if you have interest in the subject.
What is Steampunk Tattoo
Steampunk tattoo is a mixture of futuristic and classical styles that incorporates aesthetic imagery of mechanics and machinery. This kind of tattoo style reminds people of the Victorian era when steam-powered machinery was prevalent. However, it does not stop at Victorian influences. By incorporating Sci-Fi style and elements, it adds a touch of modern, vintage or rusticity in the steampunk style.
The popular elements that appear in steampunk ink art includes clockwork, gears, glasses and robot parts, etc. And there are always novel ideas for the steampunk tattoo designs. In some designs, the tattoos are depicted as if the bones and joints become mechanical parts. So the steampunk tattoo also has an alias biomechanical tattoo.
Popular Steampunk Tattoo designs
If wander to get your first tattoo, it's always necessary to visit different designs. While there are many steampunk designs out there, it's time-consuming to find them in various websites. In this post, we have carefully collected some of the most popular tattoo designs for your inspiration. Hopefully you can find some steampunk ideas to combine them into your own design.
Black Cat Sheriff in vintage steampunk style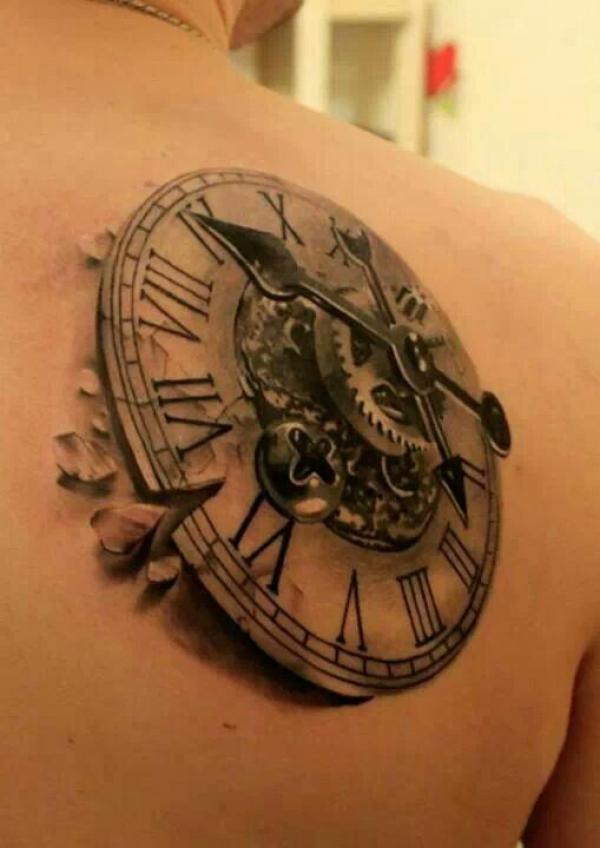 Clockwork tattoo on back in 3D style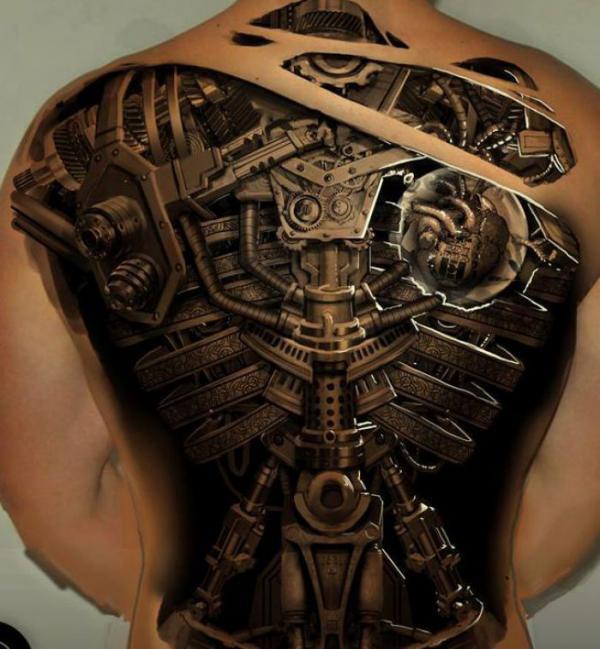 Full back biomechanical tattoo with robot mechanics for men