Lilies are group of flowers that is popular in tattoo design. The flowers are wild, lovely, and come in various colors including whites, yellows, oranges, pinks, reds and purples. While Easter lilies and tiger lilies are popular in the flower tattoos, other types of lilies are also great ideas for the ink art, such as Calla lilies, Lily of the Valley. The significance of the flower is found in many cultures and folklore.
Meanings of lily tattoos
Easter Lily is the traditional flower of Easter which symbolizes the resurrection of Jesus in Christendom. As the flower of holiday, it also conveys the meaning of elegance, beauty and hope for its snow white color.
Easter Lily is a flower native to Japan. Lilies appear in Japanese traditional drawings or paintings. In literature, the flower is often used to depict women's beauty. As the saying goes in Japanese, she stands like the peony, she walks like the lily.
In Christianity, the lily symbolizes chastity and purity of Virgin Mary. In Buddhism, tiger lily (a lily from China) represents mercy, compassion, and aggressive traits associated with feminine nature.
Lilies come in different shapes, sizes and colors. White lilies symbolize modesty and virginity. Red lilies portray love, ardor, and affection for your loved ones. Orange lilies stand for happiness, passion, and warmth. In this post, please enjoy the collection of 55+ awesome lily tattoo designs. Let us know your thoughts and which one like the most in the comment.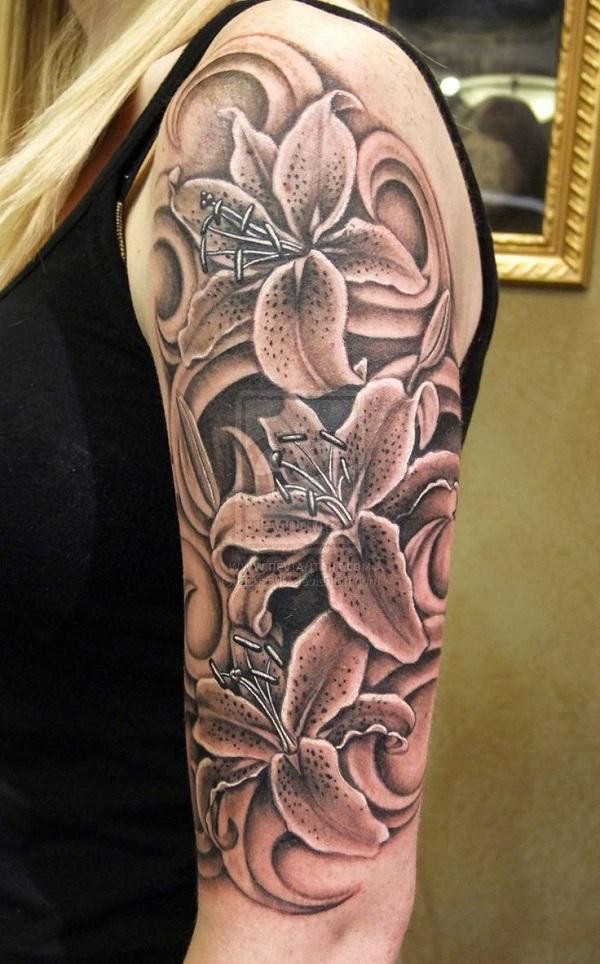 Realism lily floral ink on the upper arm for women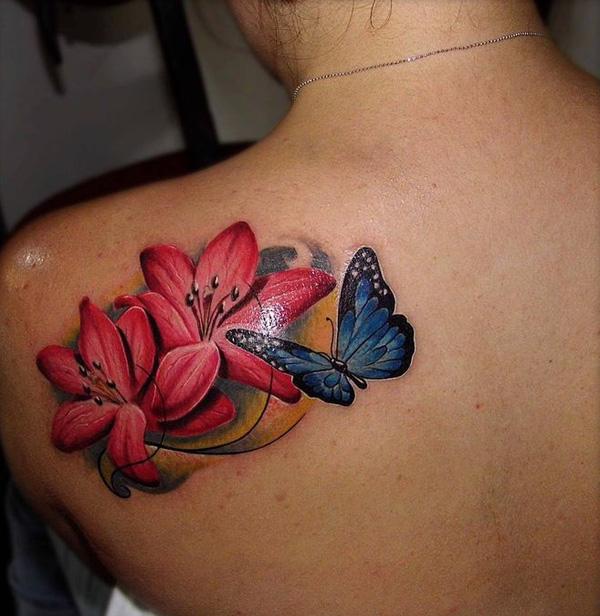 Red lily and butterfly on the back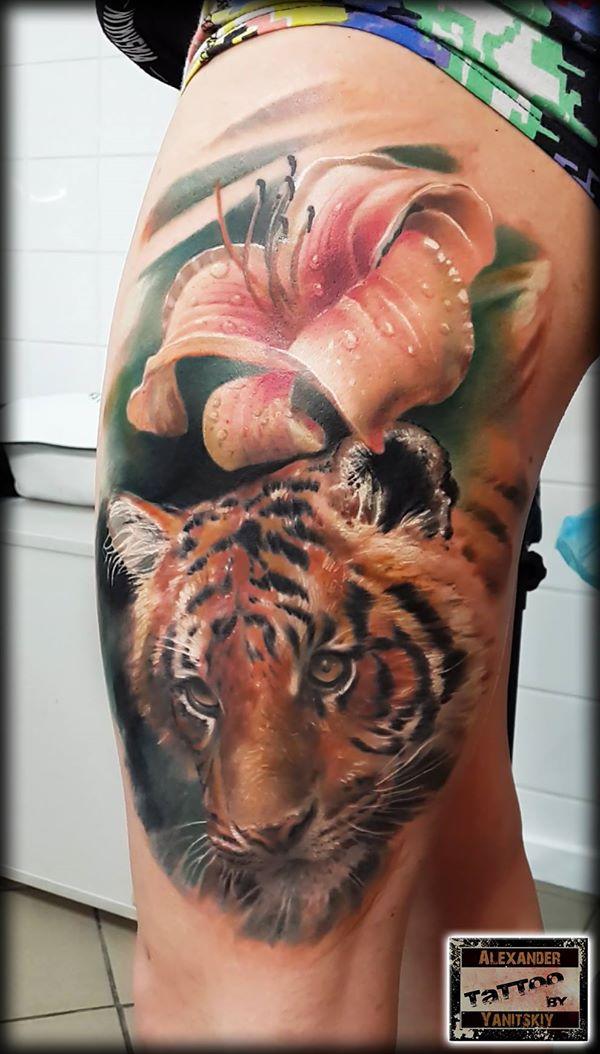 Realistic lily and tiger tattoo on the leg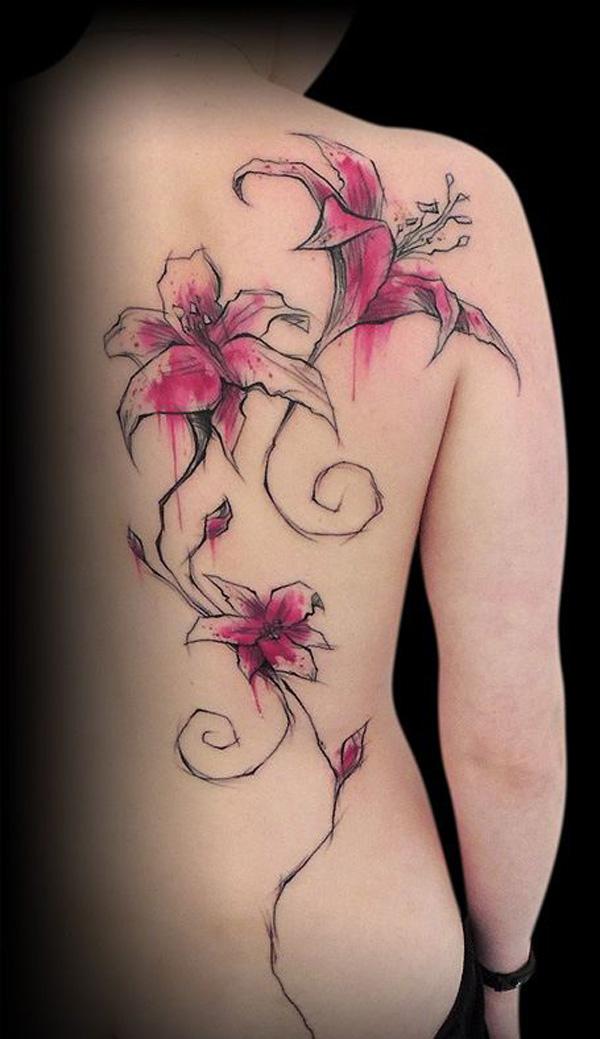 Watercolor outline on the back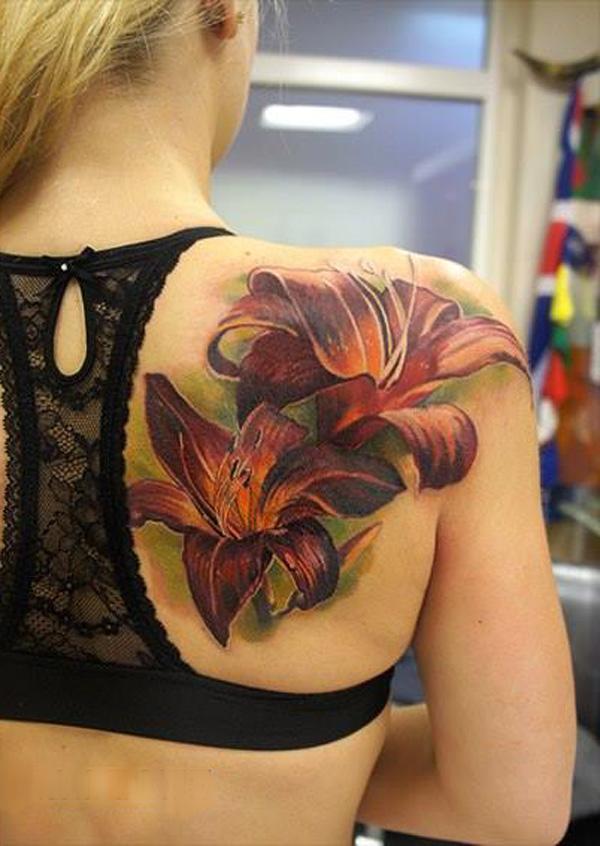 Vibrant 3D ink on half back for women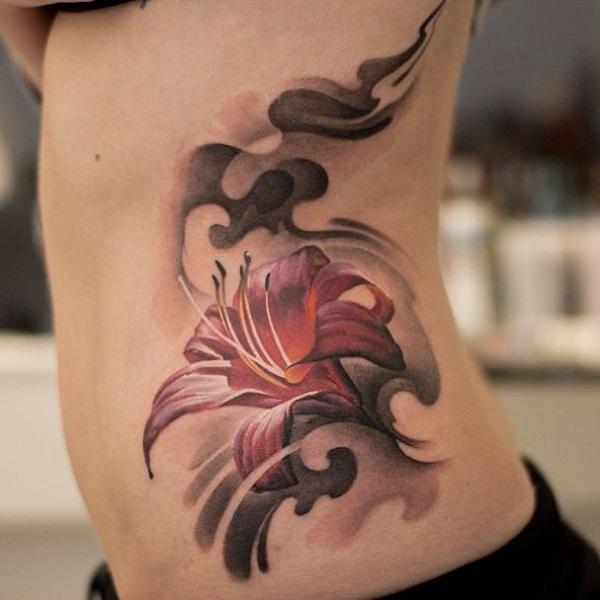 Chinese ink with lily flower on the rib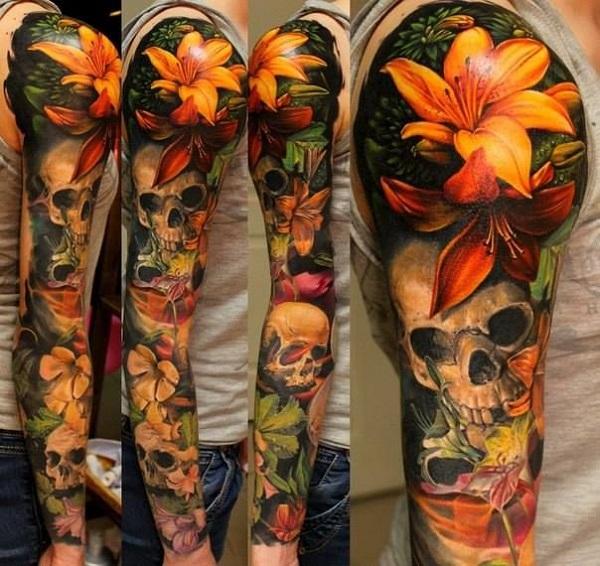 Lilies and skulls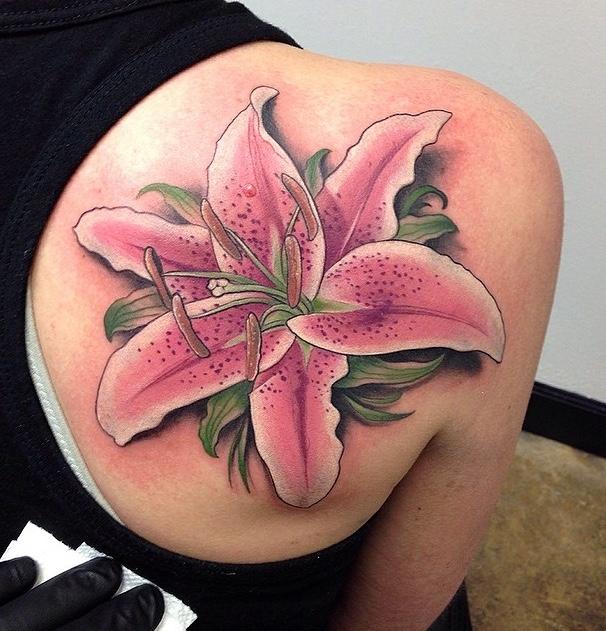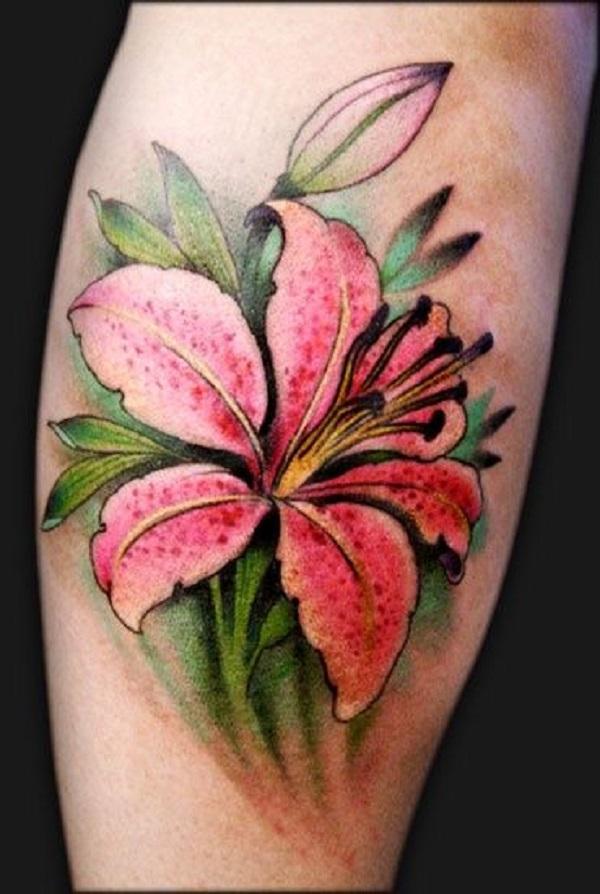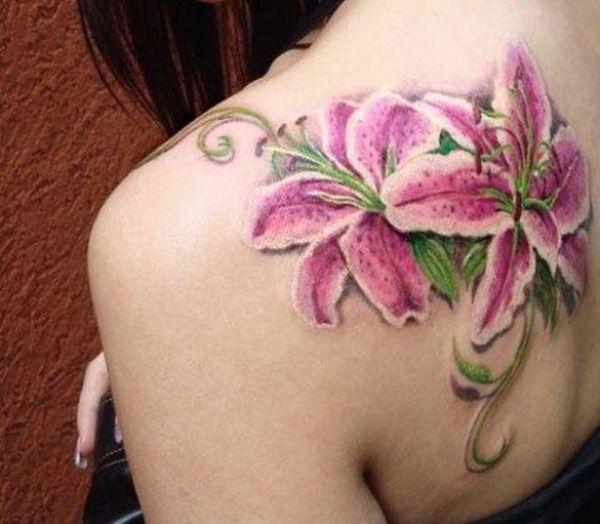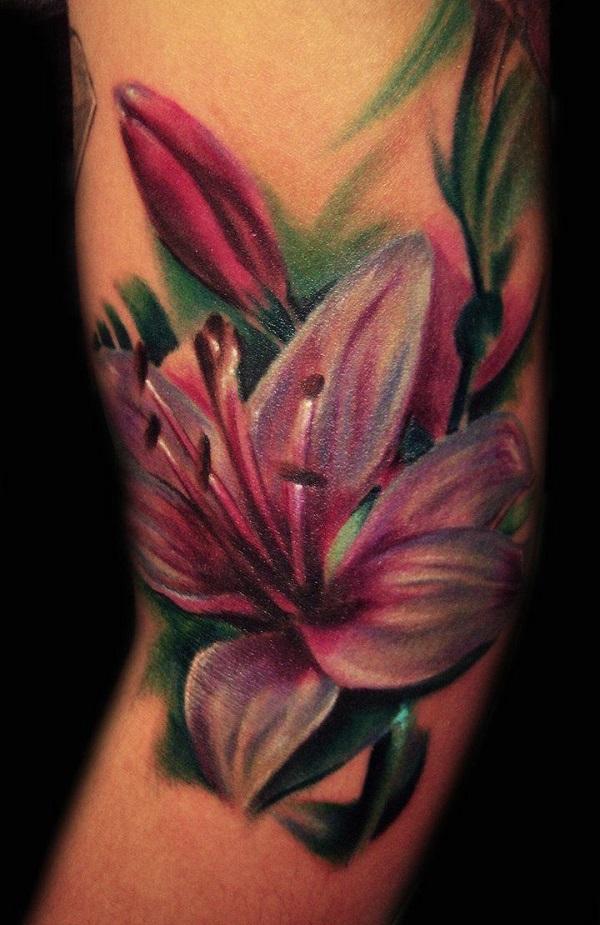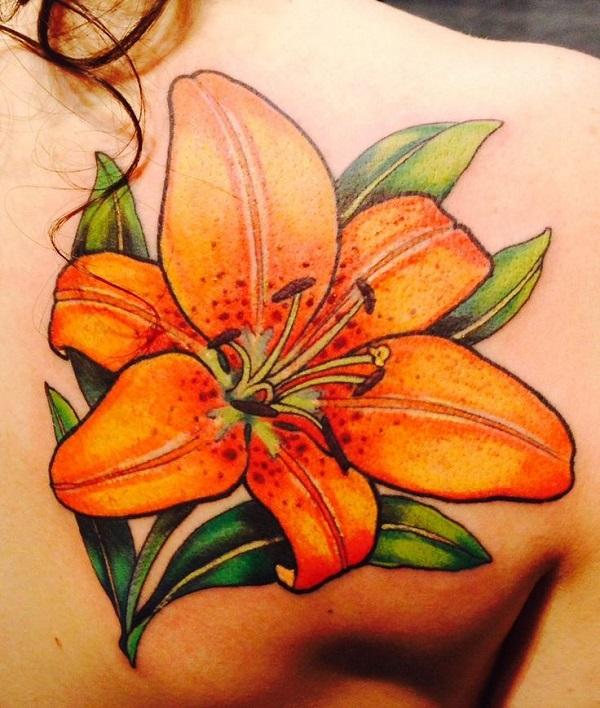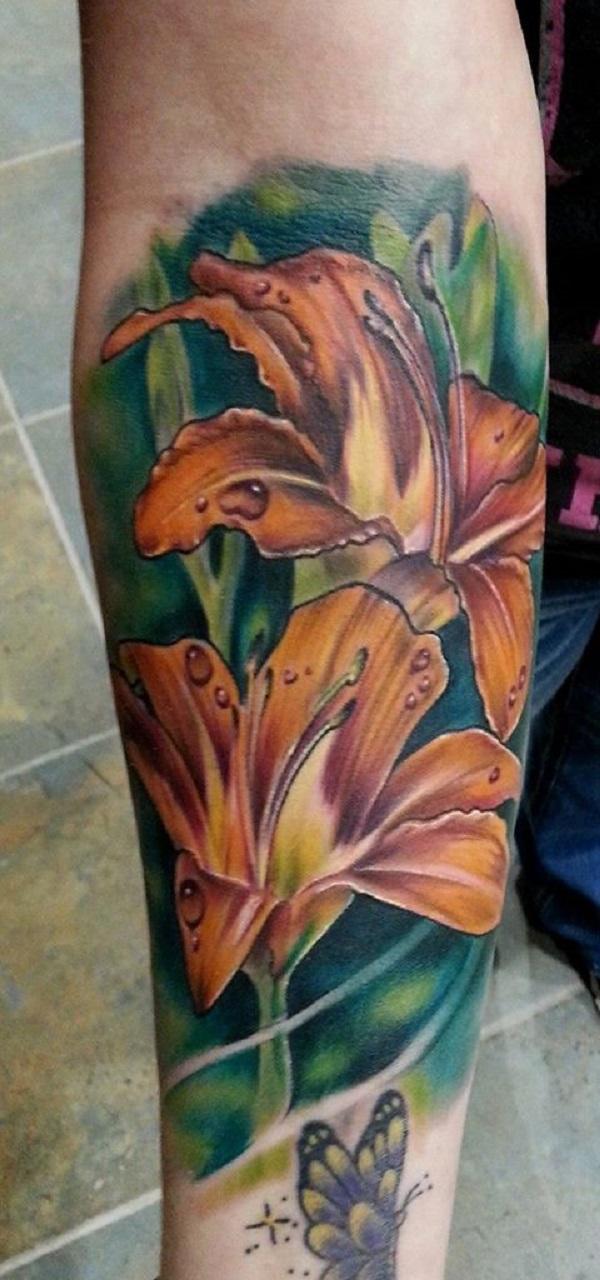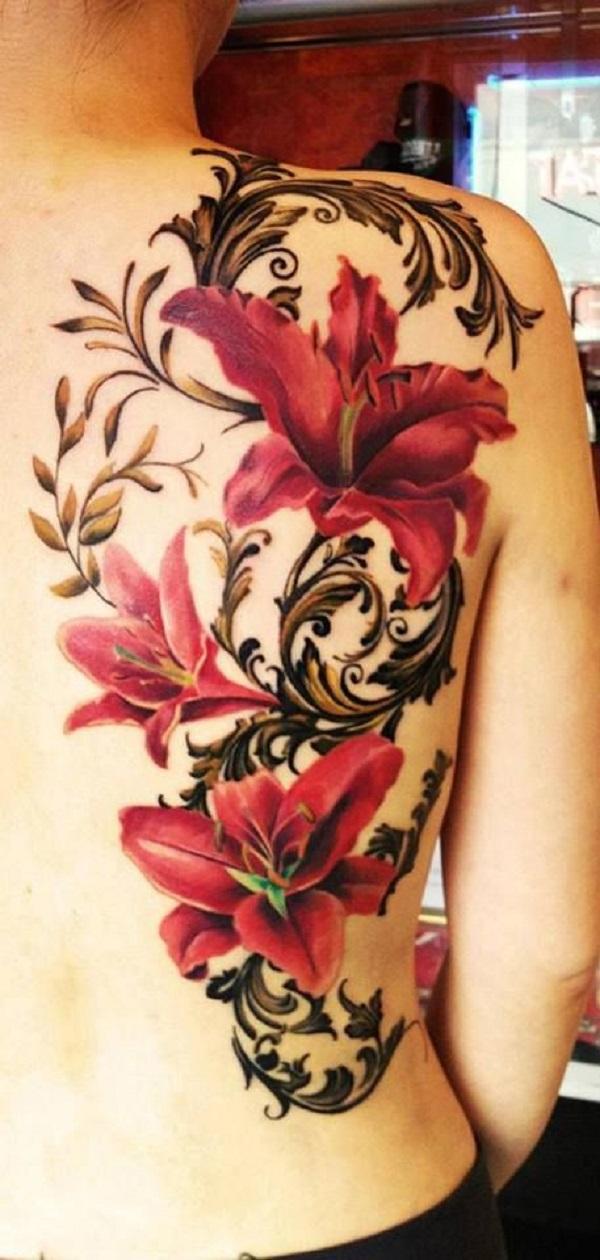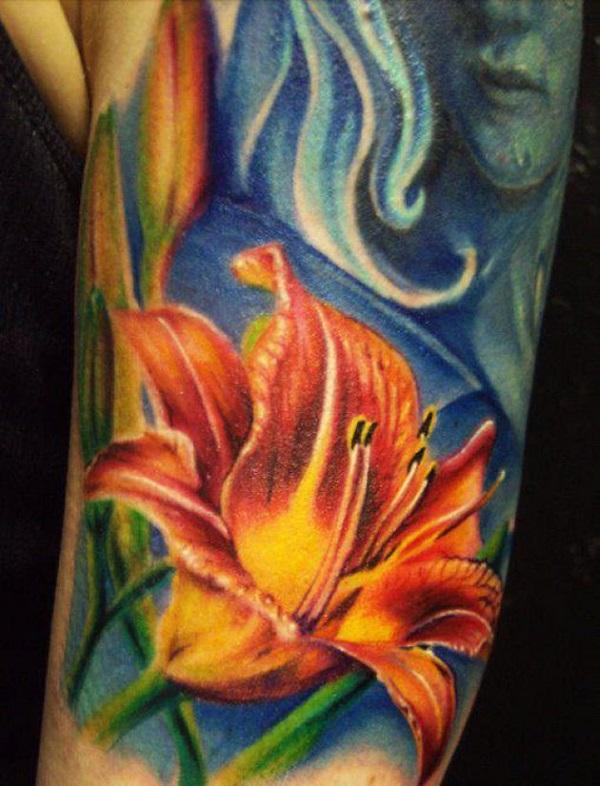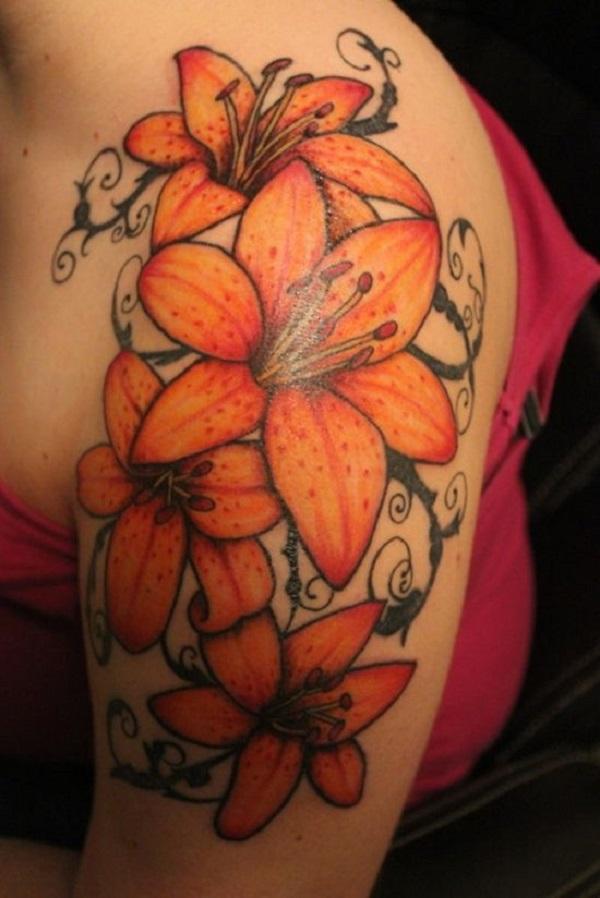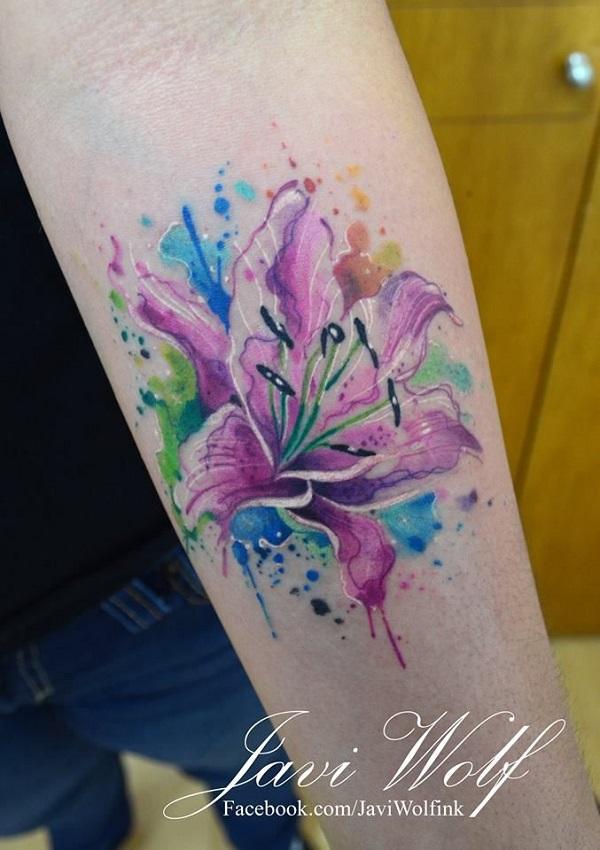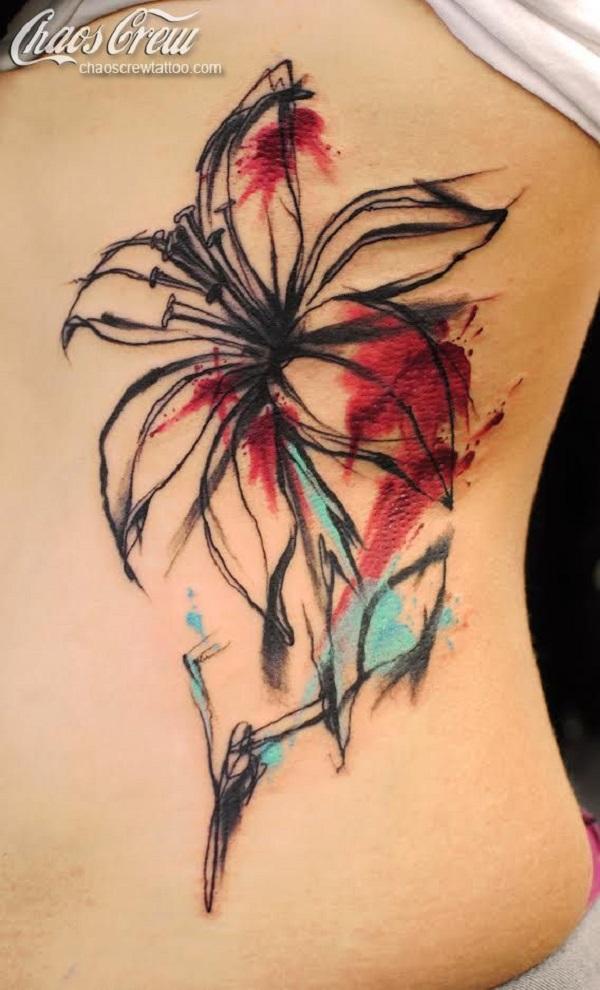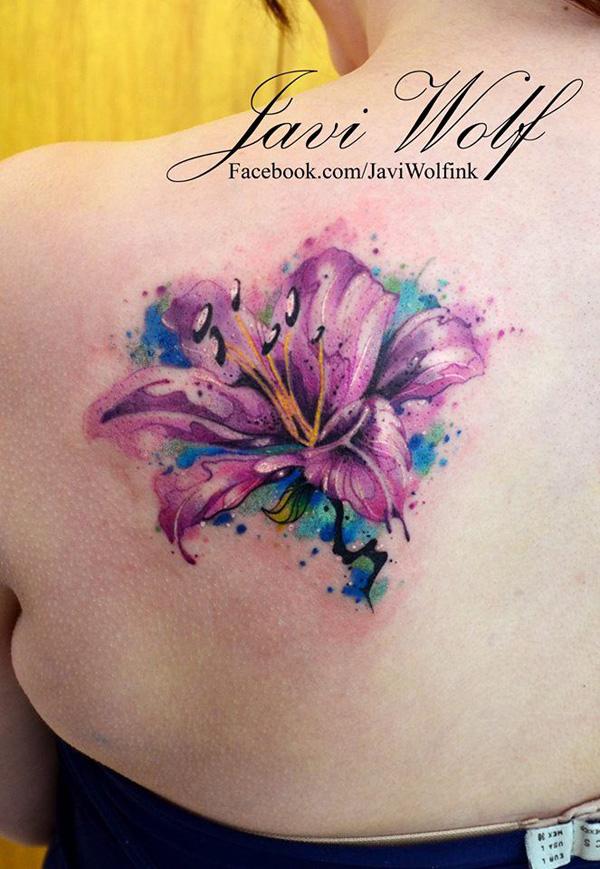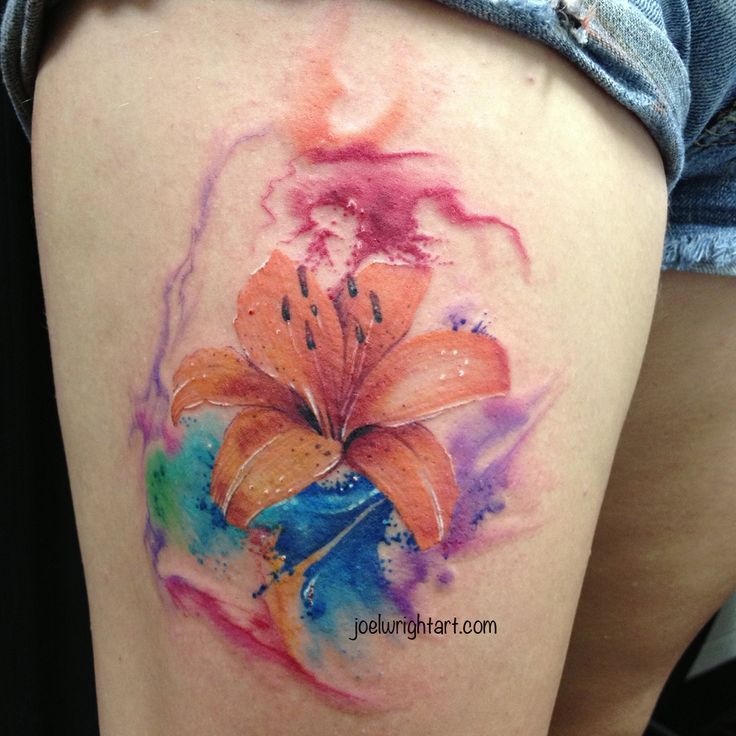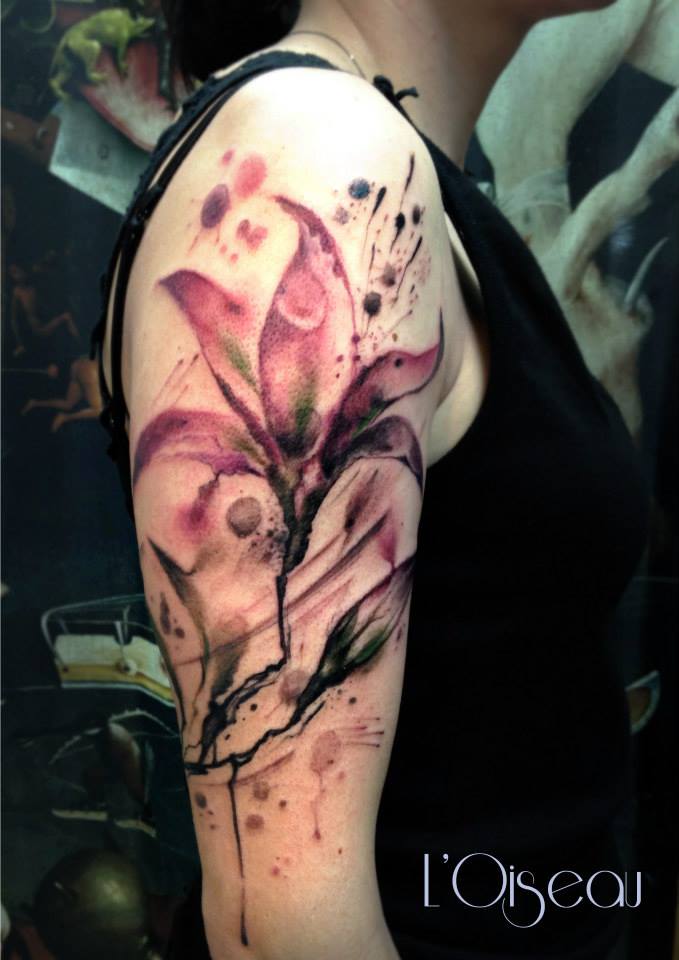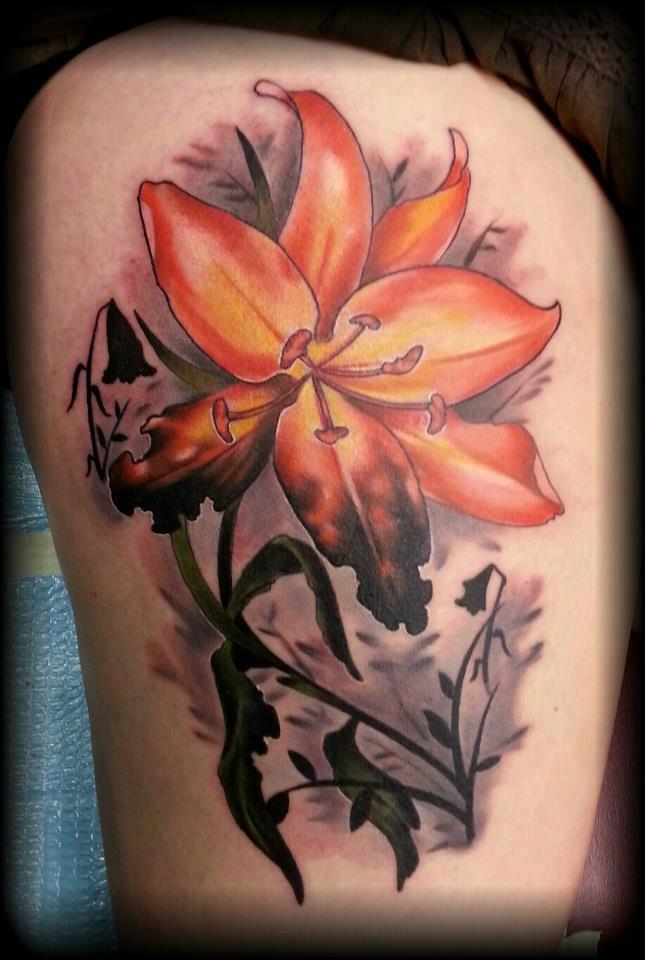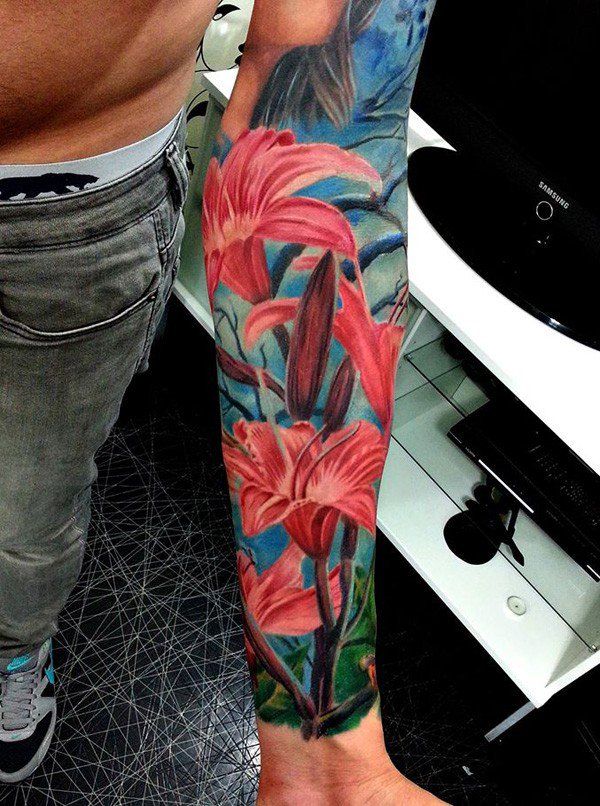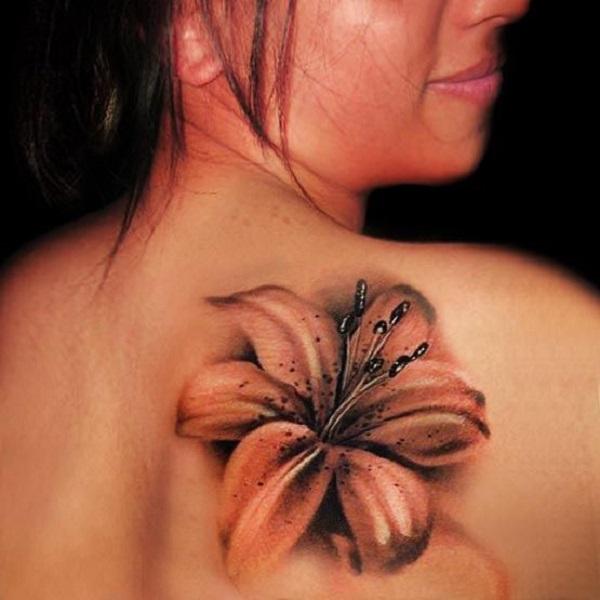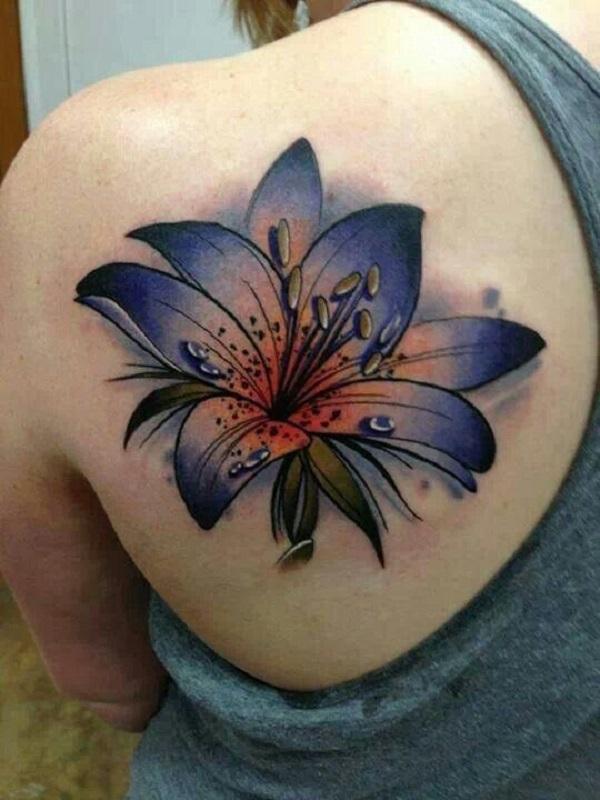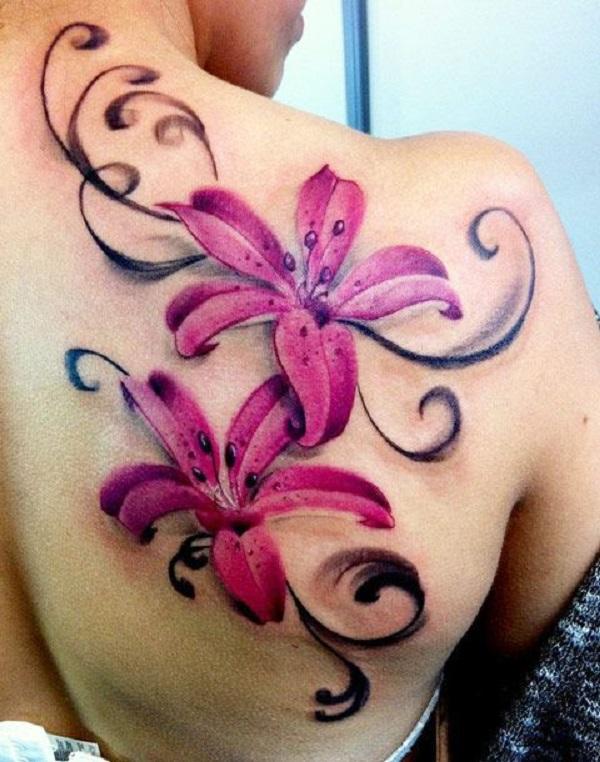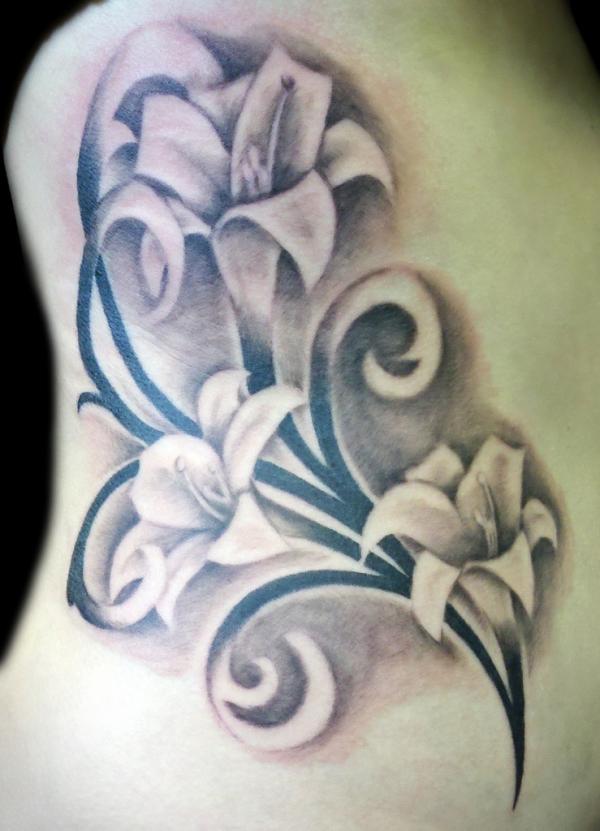 Easter Lilies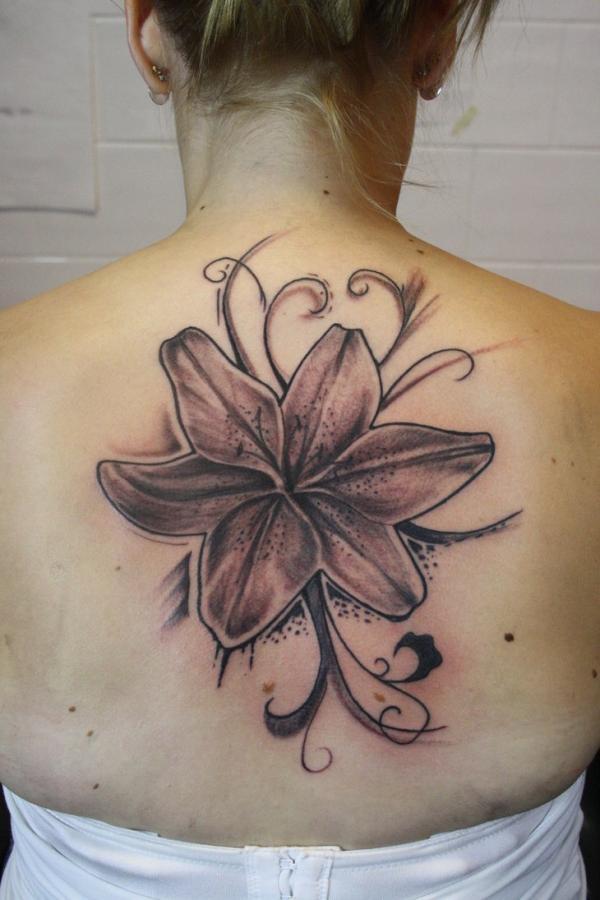 Black and grey lily back tattoo for women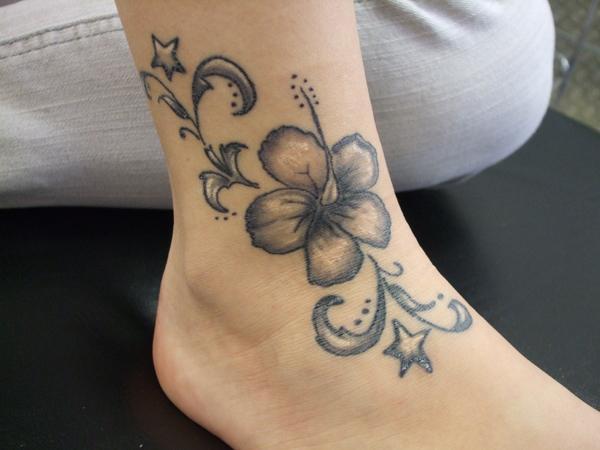 lily on foot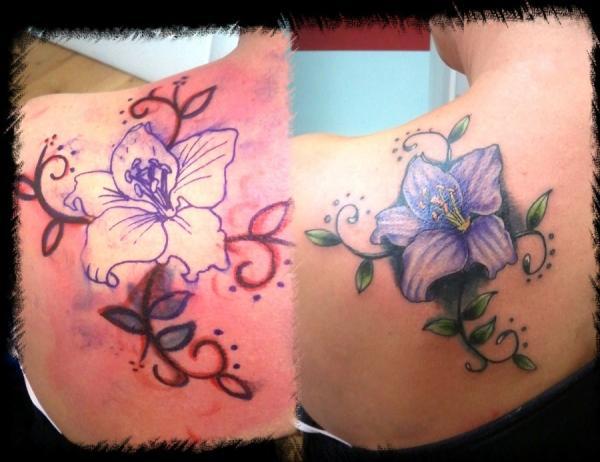 Cover up with black and white lily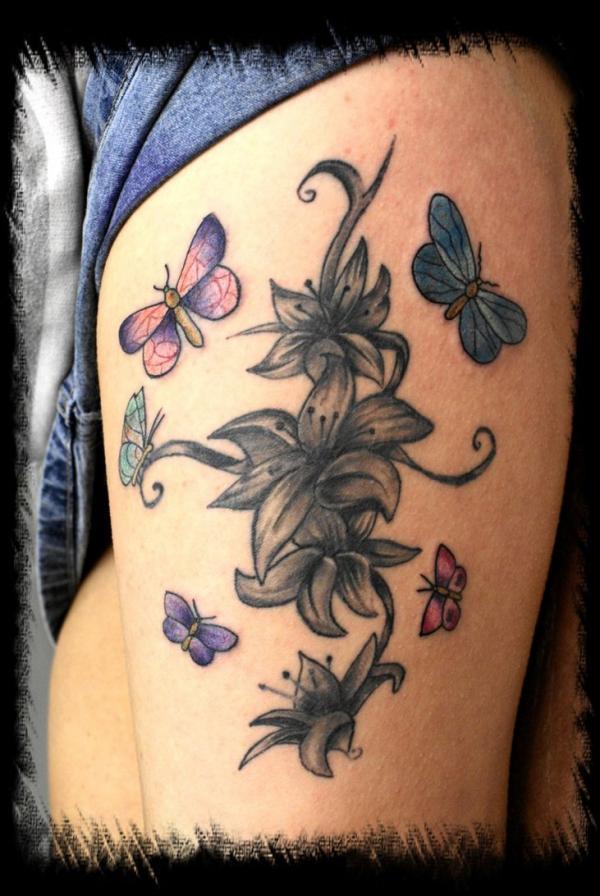 lily and butterflies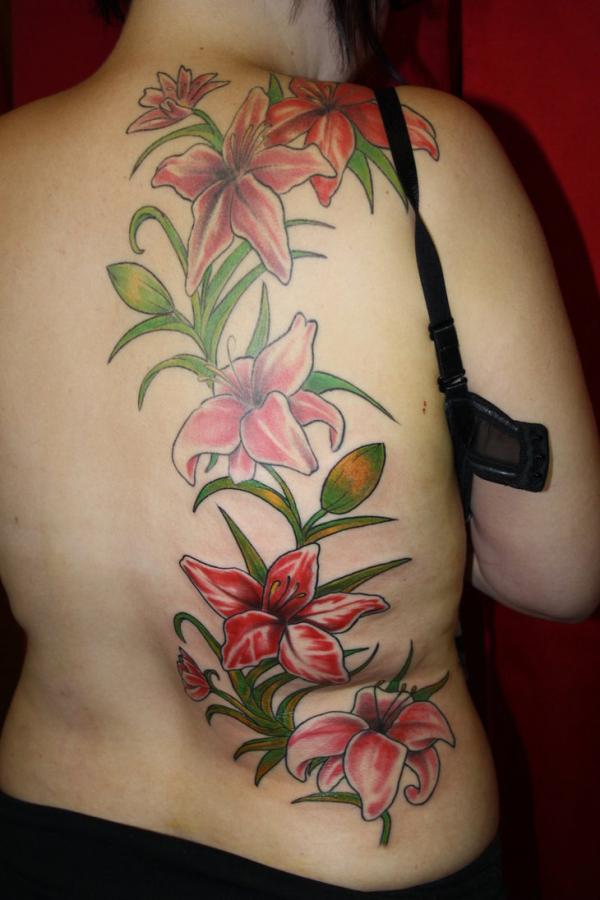 Floral lily back piece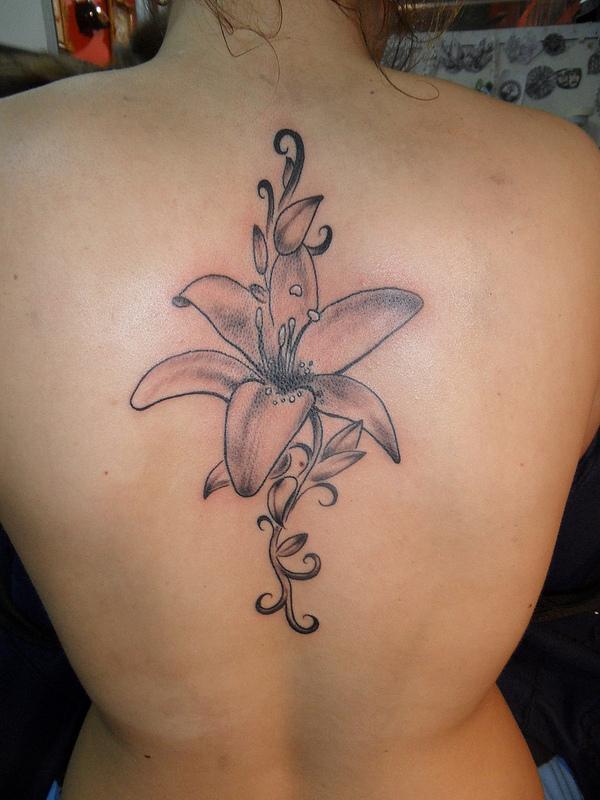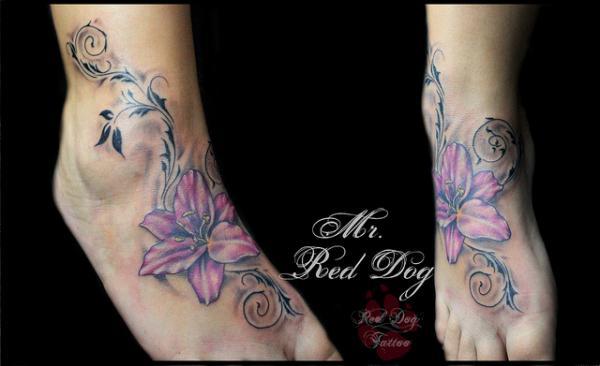 Lilies and Swirls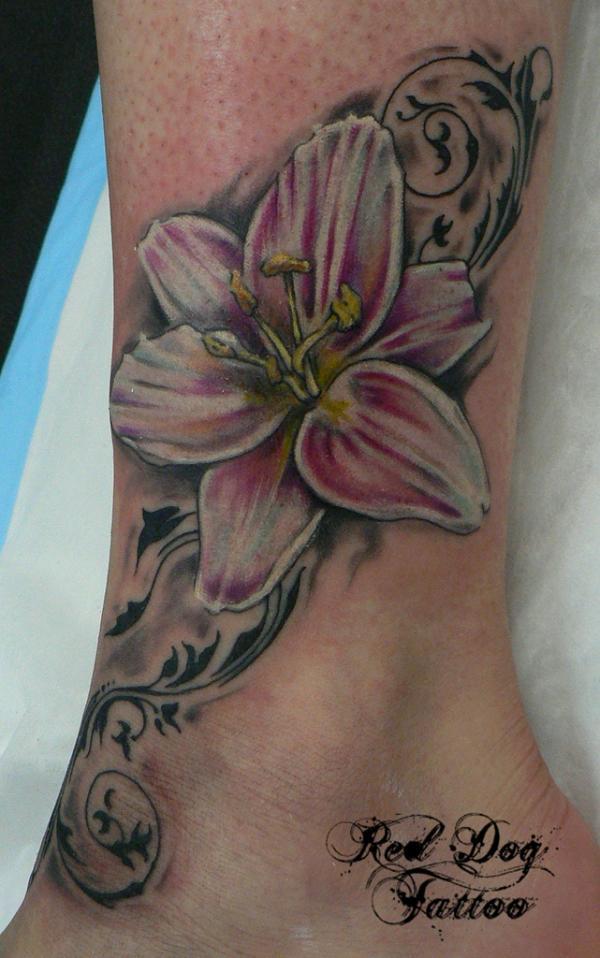 Ankle Lily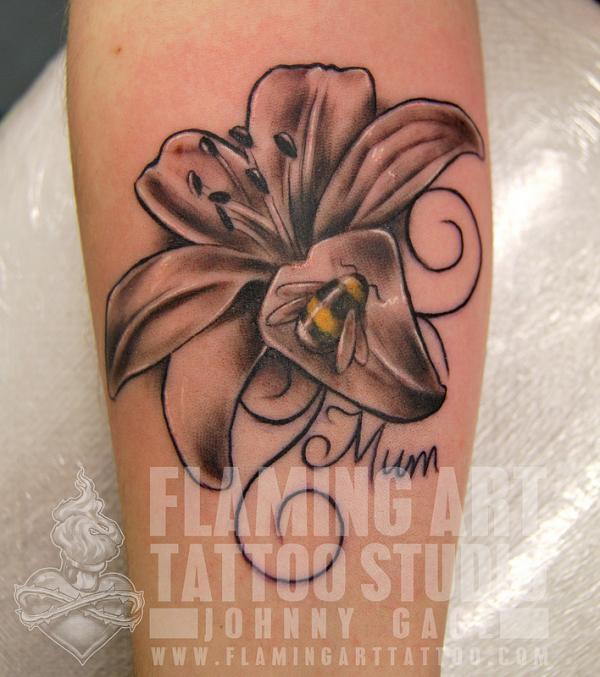 Lily and bee tattoo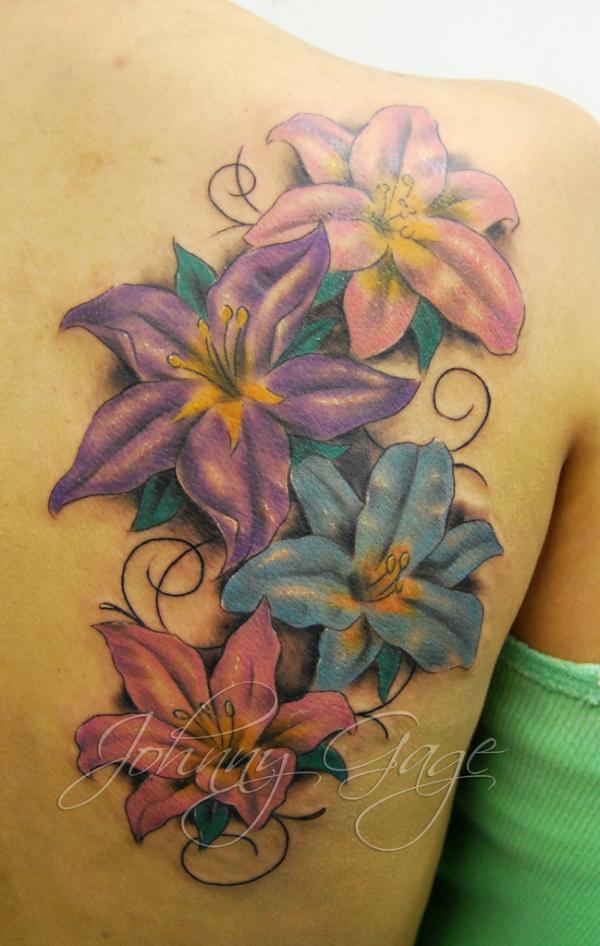 Colored lilies tattoo on half back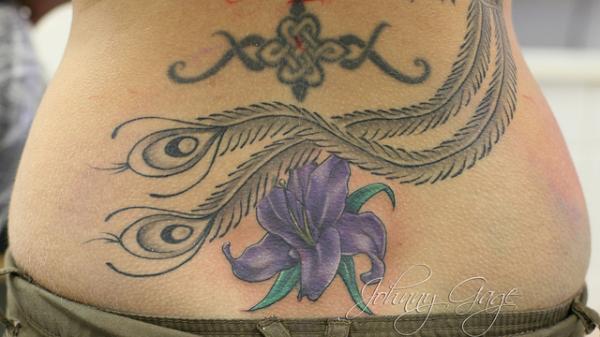 Peacock feathers with purple lily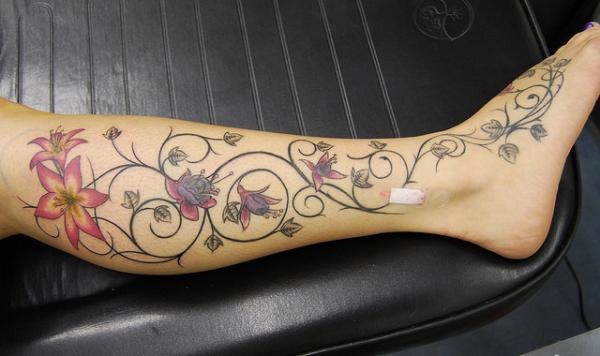 lilies, orchids and vines tattoo on leg and foot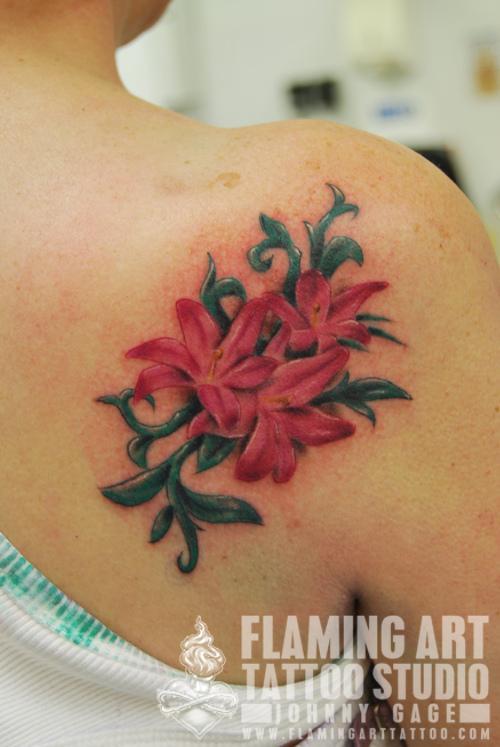 flowers and leaves tattoo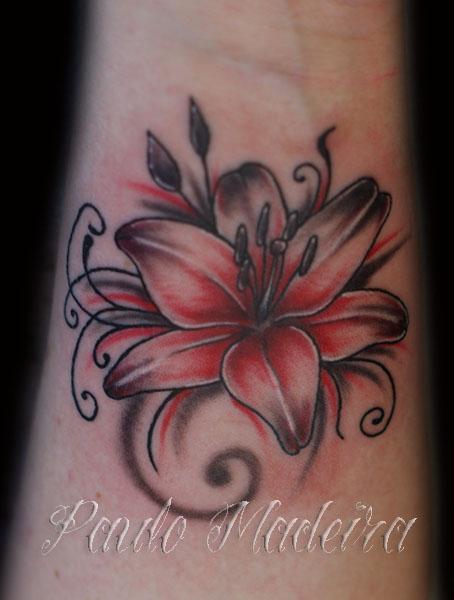 Black and Grey and Red Lily Tattoo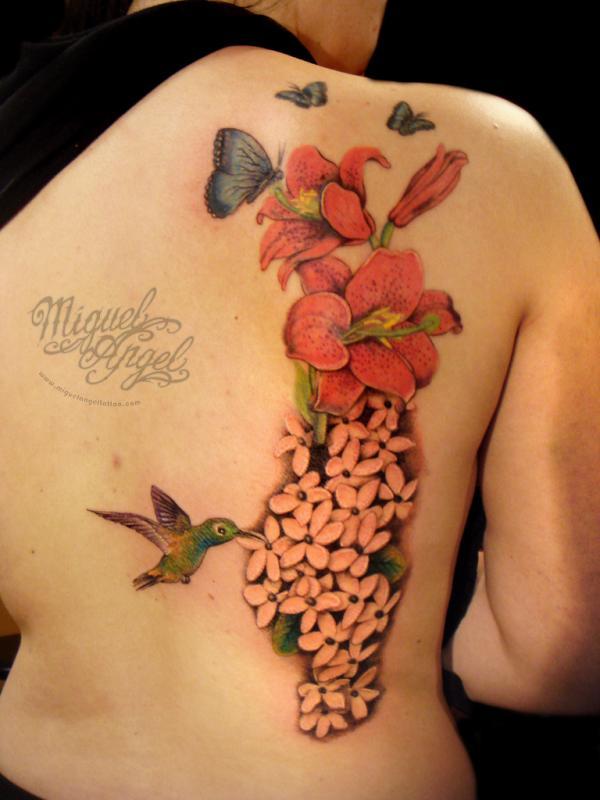 Lily and Jasmine flowers, butterflies and hummingbird custom tattoo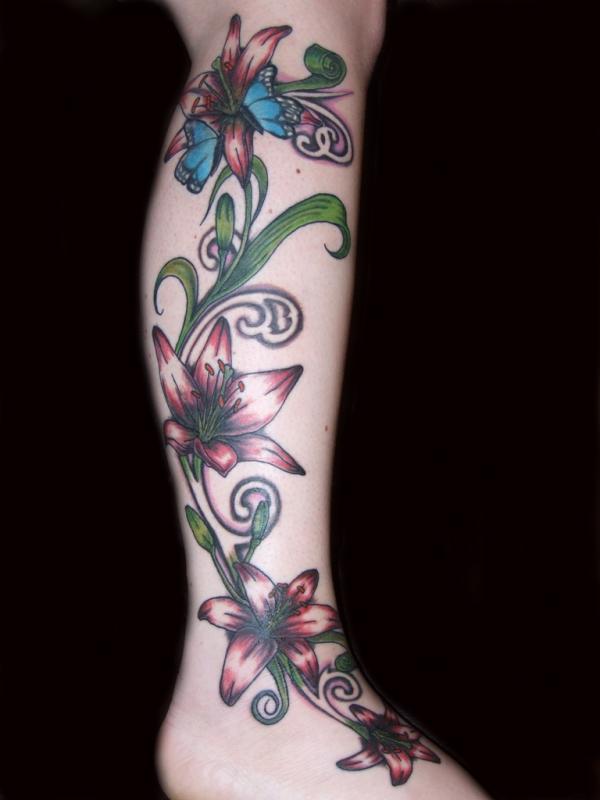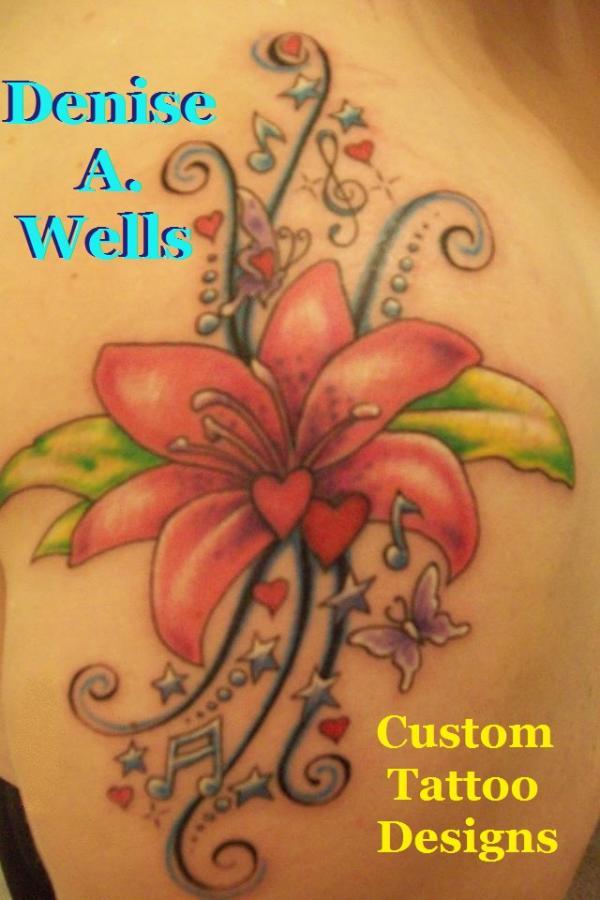 Lily Song Tattoo Design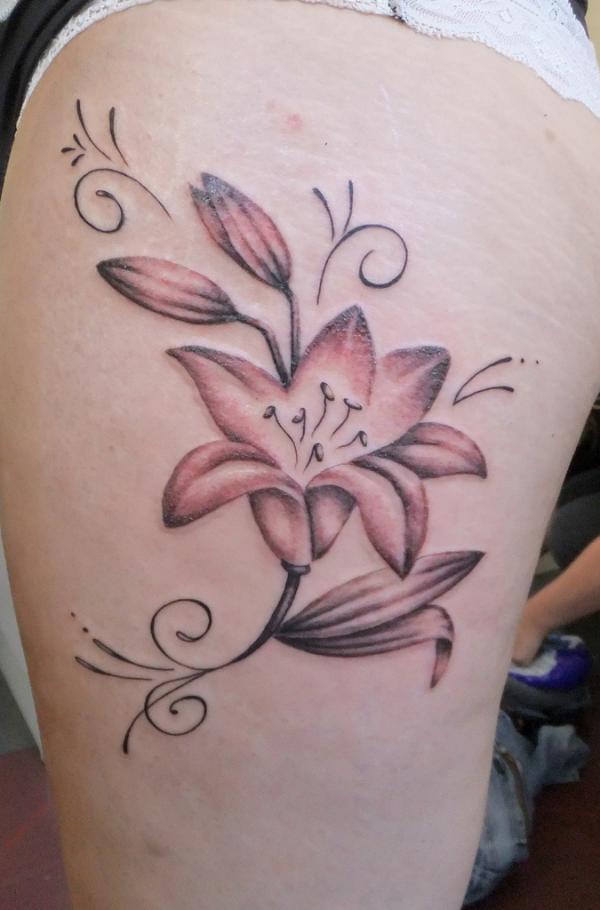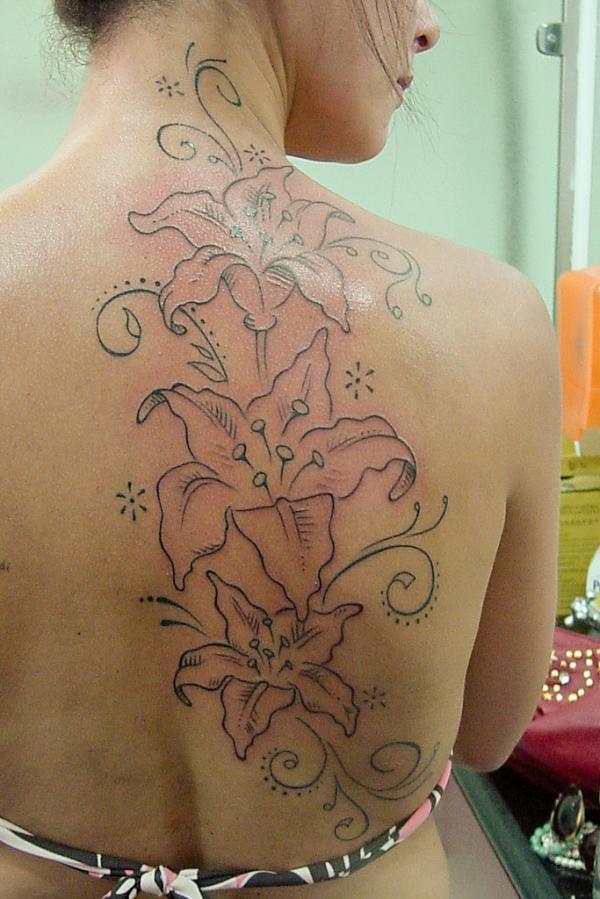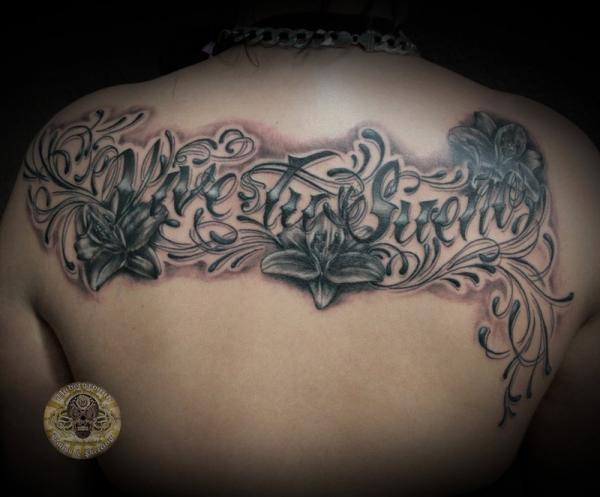 Lily Chicano lettering Tat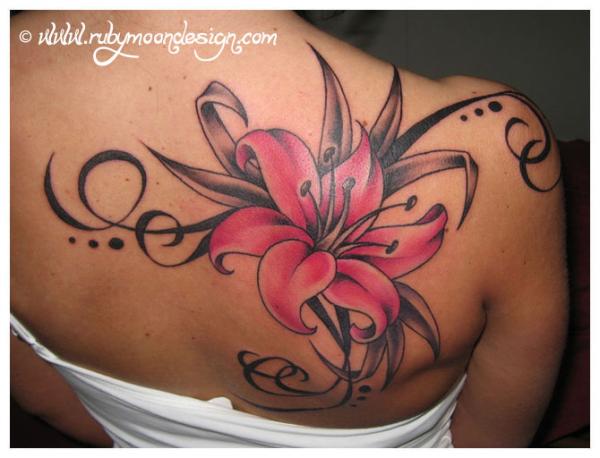 Yet Another Lily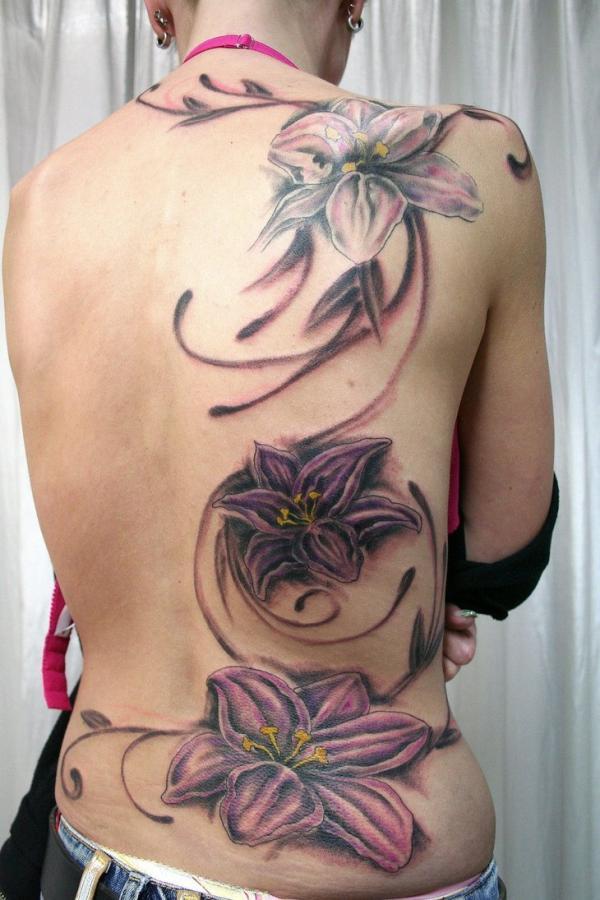 Lily Back piece Tattoo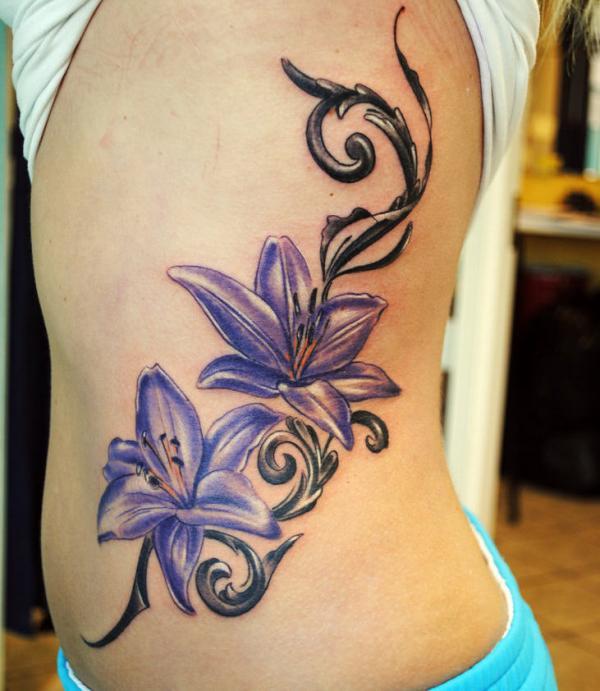 Flower tattoo feminine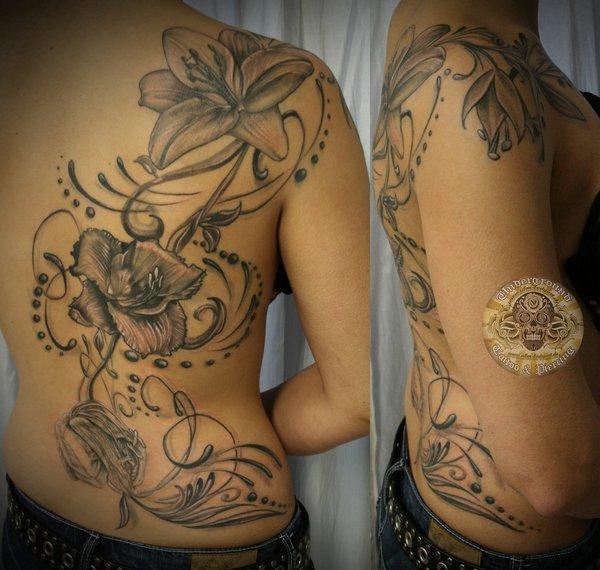 Flower back Lily final