Whether you're getting ready to plan a wedding dinner party or entertain friends on weekend holidays, a well-dressed table setting is always important in order to surprise and satisfy your participants other than consider the delicious food and drinks. Napkin as well as cups and plates play additional role here to decorate the table and embellish the theme. A nice table setting doesn't necessarily mean expensive tableware or the finest table linens. You can DIY napkin folding for different themes or purposes.
A napkin is a rectangle of cloth placed to the left of the place setting, which is used at the table to wipe the mouth and fingers and prevent spills and splashes while eating. The practice is said to have been originated from ancient Greeks. It's so popular to see on the tables of western food restaurants. Most of napkin served are a piece of white cloth which may have little turnaround while this is one of tremendous opportunity to create your DIY when do the table settings. You can fold it in a small shape or give it special meanings with intricate designs and shapes.
When selecting a napkin folding, be sure to understand the meaning of the napkin shape. Most symbols have their symbolic meanings which have been known to most people. For example, a red heart shaped napkin reminds of love or Valentine's Day. A plaid bow is to create cute and joyful theme for the table setting. In special occasions, e.g., wedding ceremony, both the textile and color of napkin need to be carefully selected. You may also need to prepare some ornaments for the napkin when the design needs.
How to fold a napkin by your own? It's easy when you find the steps instruction of certain shapes. Basically, Origami techniques can be used to create a same napkin design. You can try with paper folding, in fact, paper napkin is also used by some of restaurants. In this post, we will feature 35 examples of beautiful napkin folding. If you creative ideas of napkin folding, please share with us in the comment box.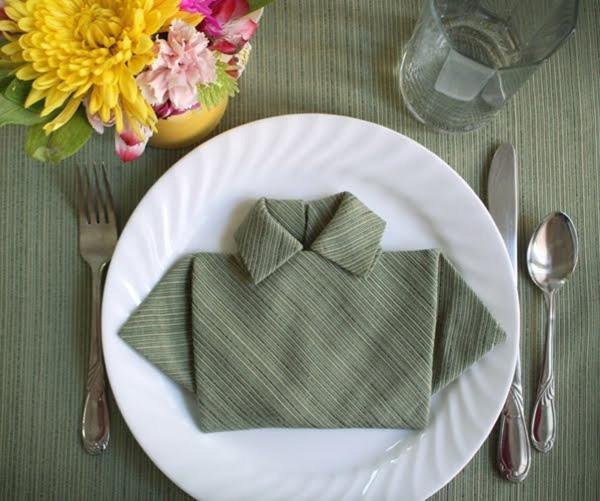 An napkin folding in honor of Father's Day.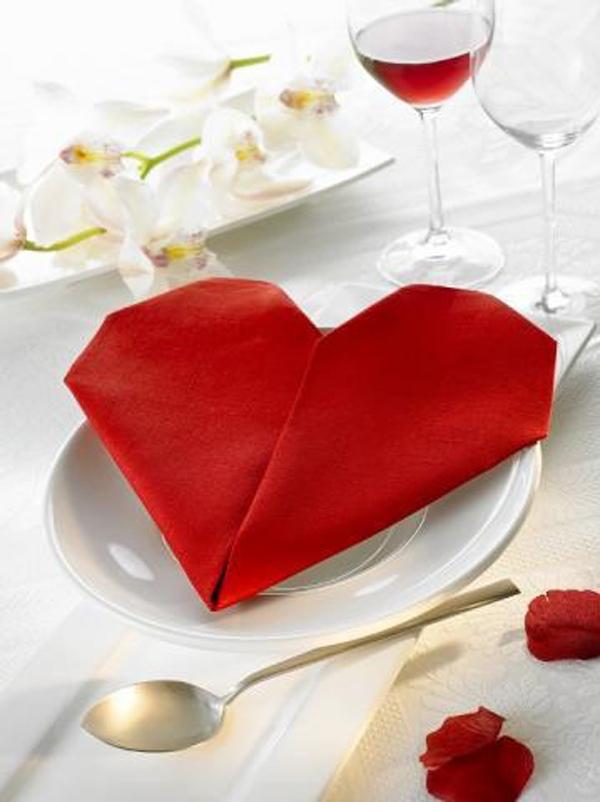 A red heart shaped napkin folding for Valentine's Day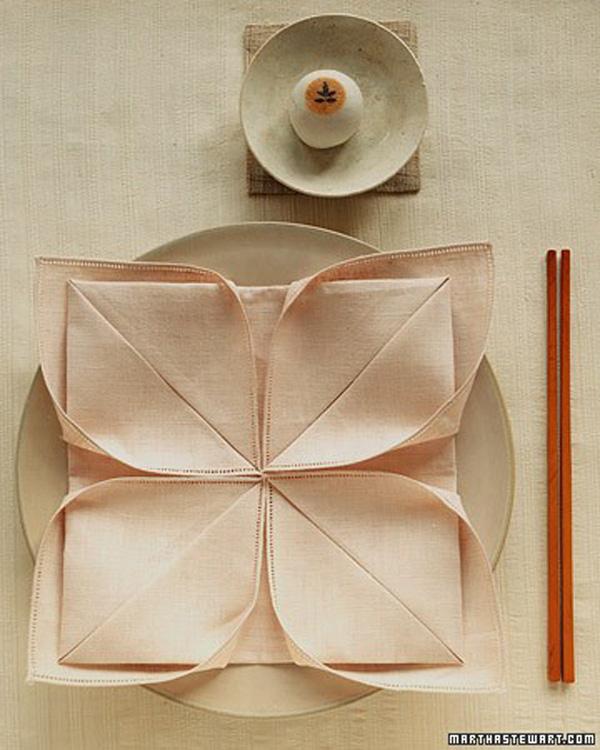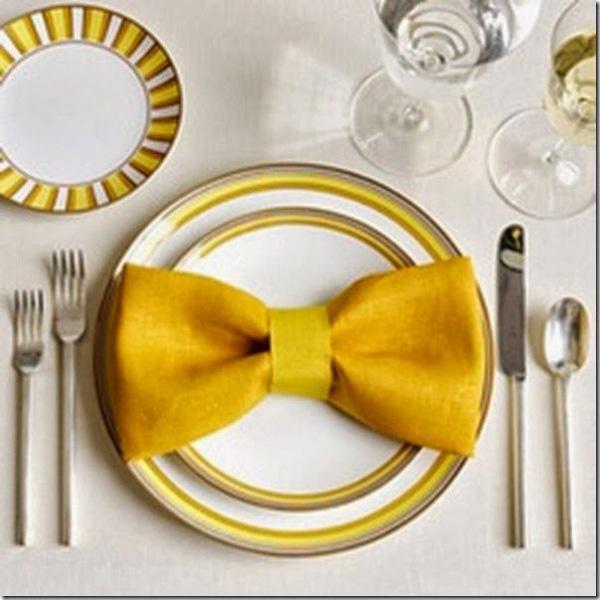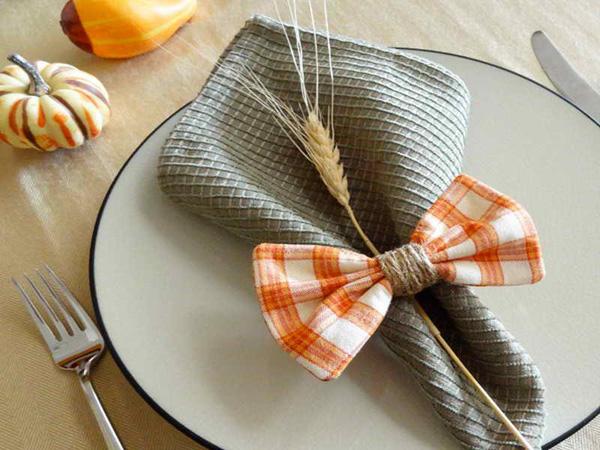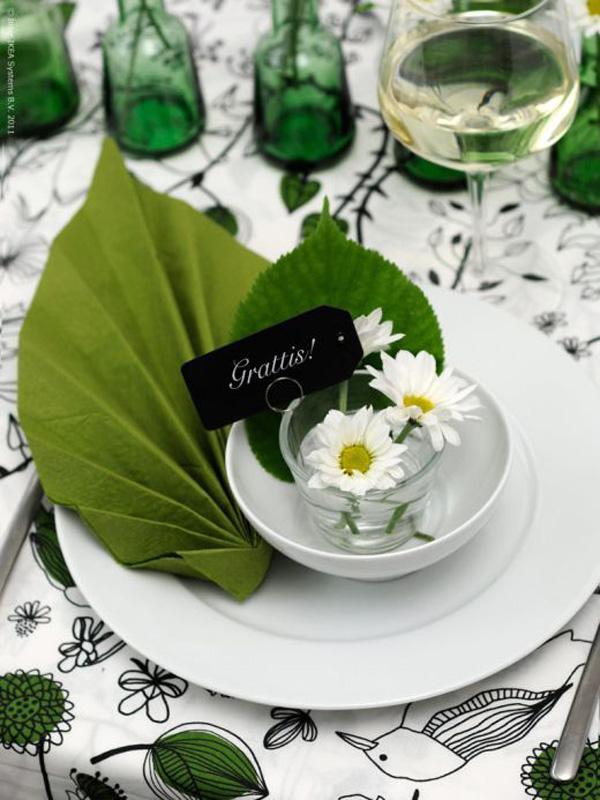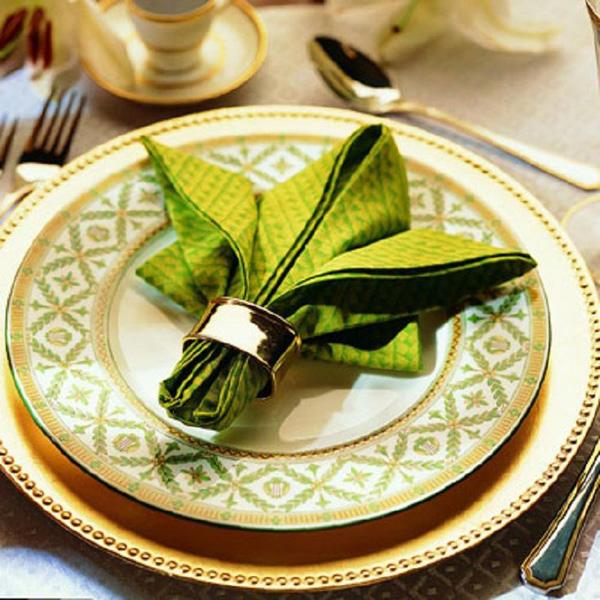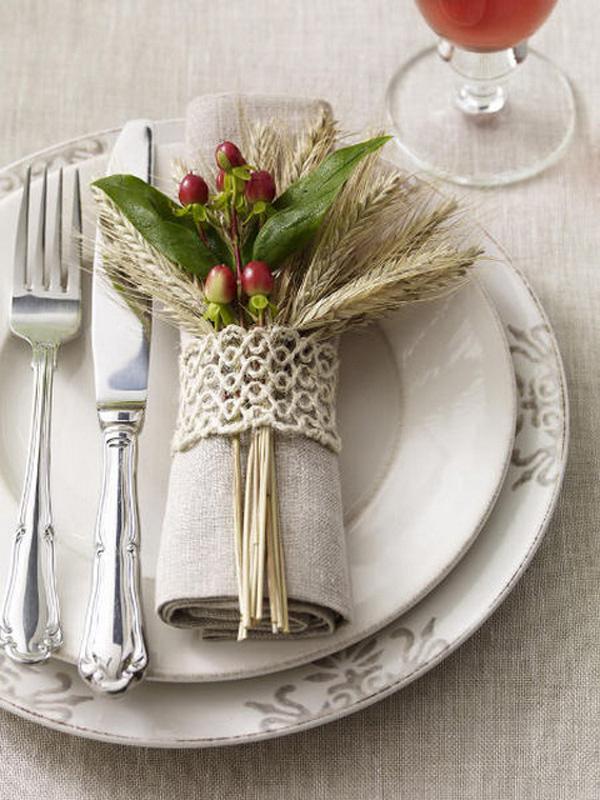 Oversize rustic napkins bundled with wheat stalk and fruit make for harvest accent, perfect for Autumn wedding.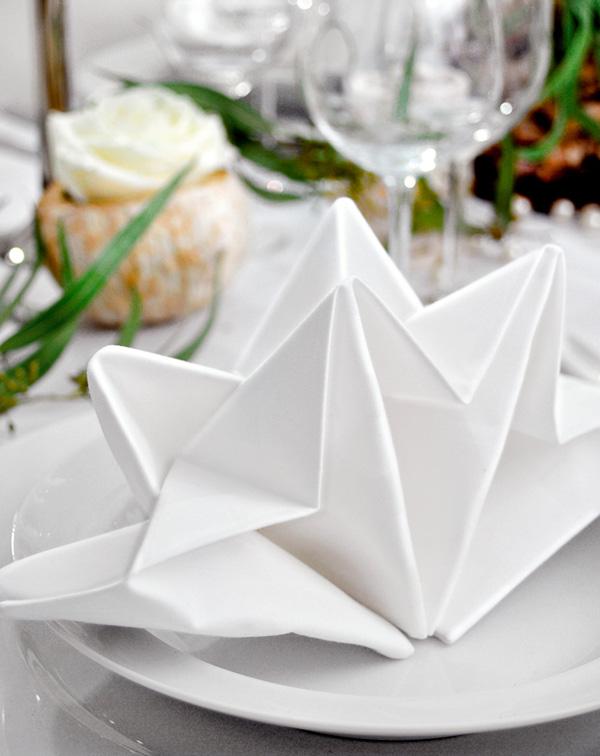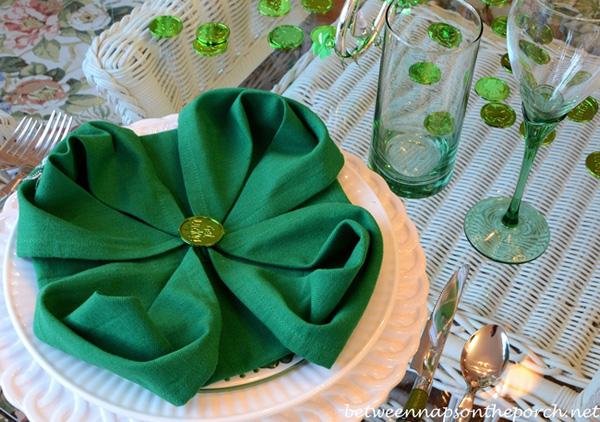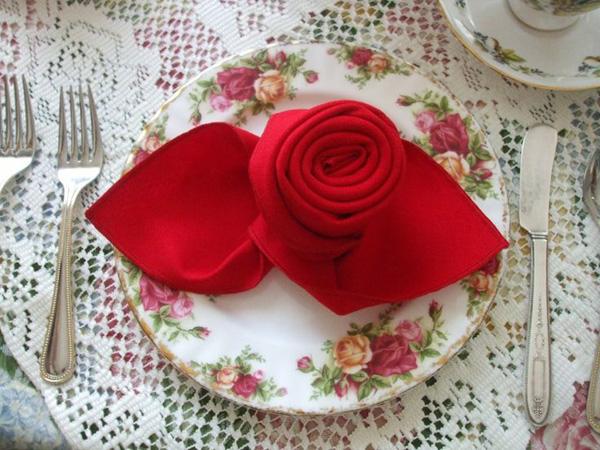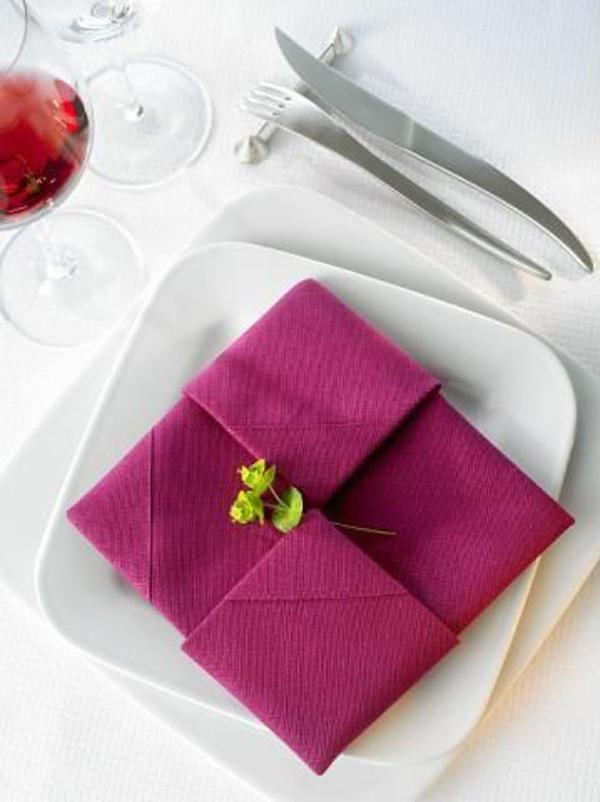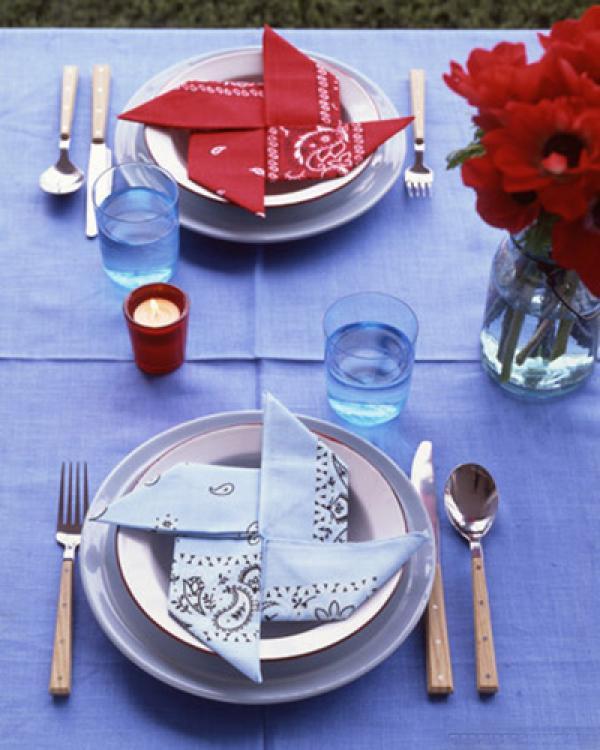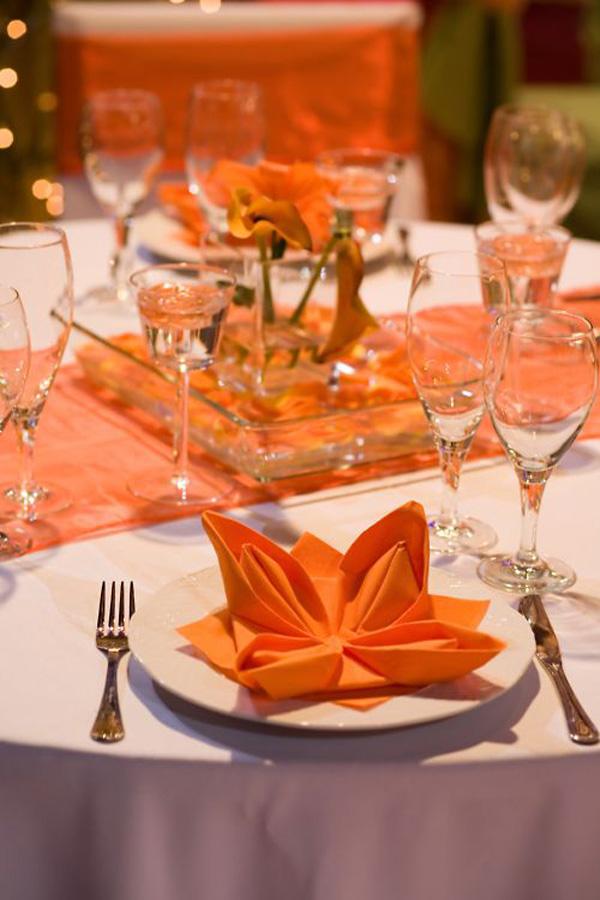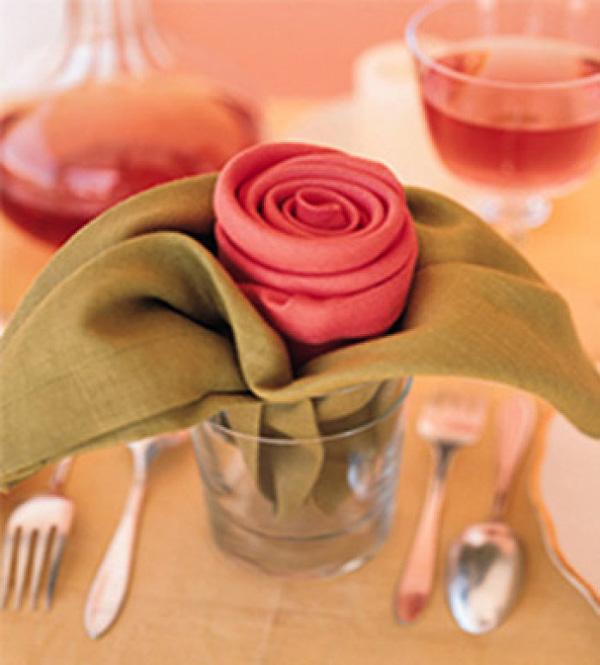 A piece of rose with rolled up red napkin as the heart of the flower and another one as leaf. The slim shape provided added elegance.