Solar System is popular subject for art creations. It can be also a source of inspiration to drive creation of amazing space or solar tattoos. It's a good example that a tattoo could connect to science as well as expressing symbolic meanings.
The Solar System mainly contains the Sun and the eight largest planets that orbit it, which are,
Mercury
Venus
Earth
Mars
Jupiter
Saturn
Uranus
Neptune
In this post you will enjoy the collection of 30 beautiful solar system tattoo designs.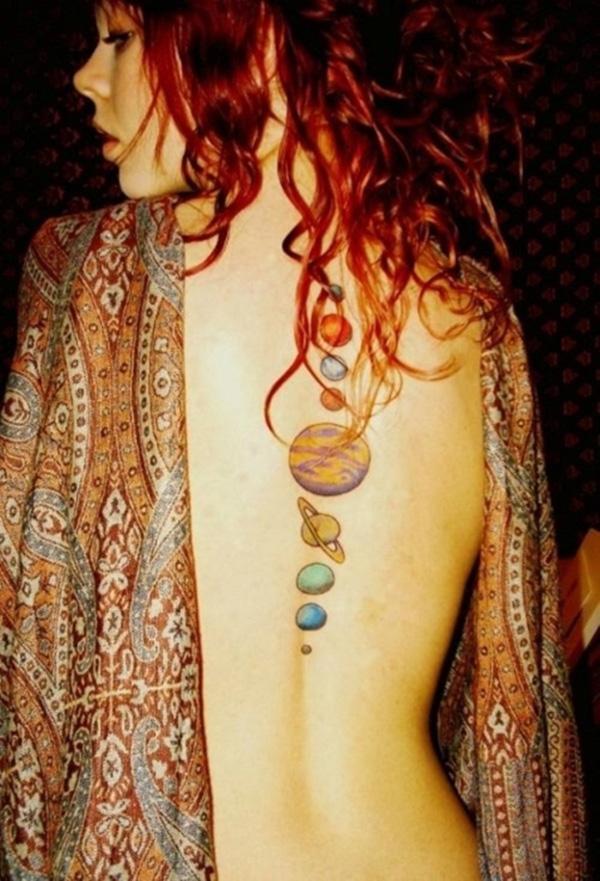 An amazing space tattoo with solar planets forming a straight line along the spine for women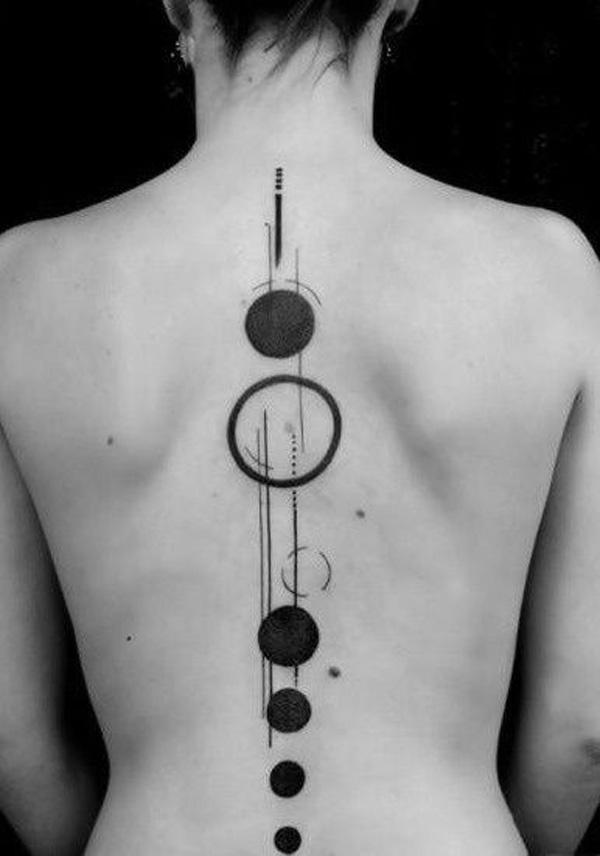 Abstract tattoo with dots and circles like stars along the spine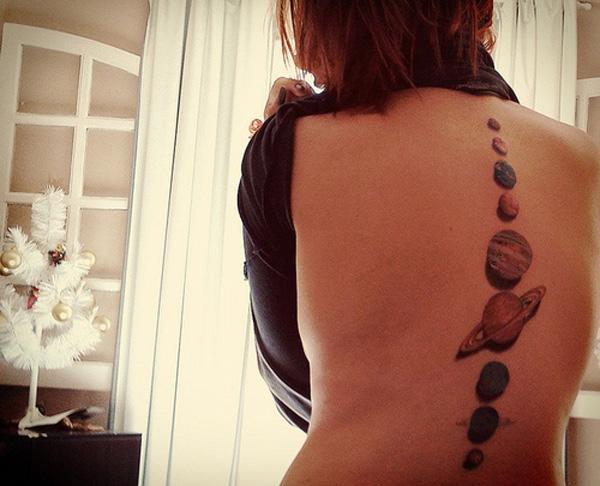 A realistic tattoo producing 3D effect with sun and its planets on spine for women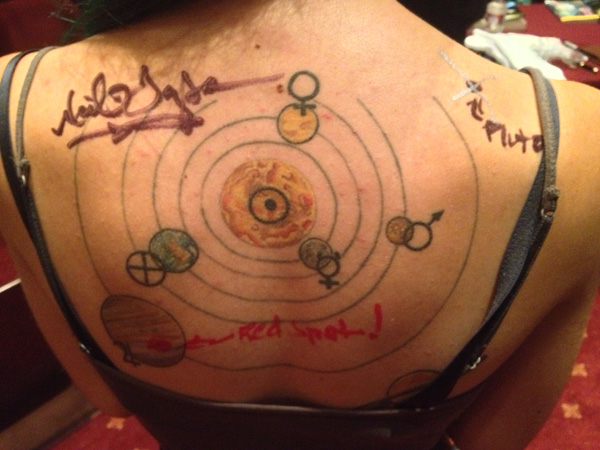 This is a tattoo ideas for those who have interest in astrology as per astrology, solar bodies have a strong influence on emotions, feelings and our lives.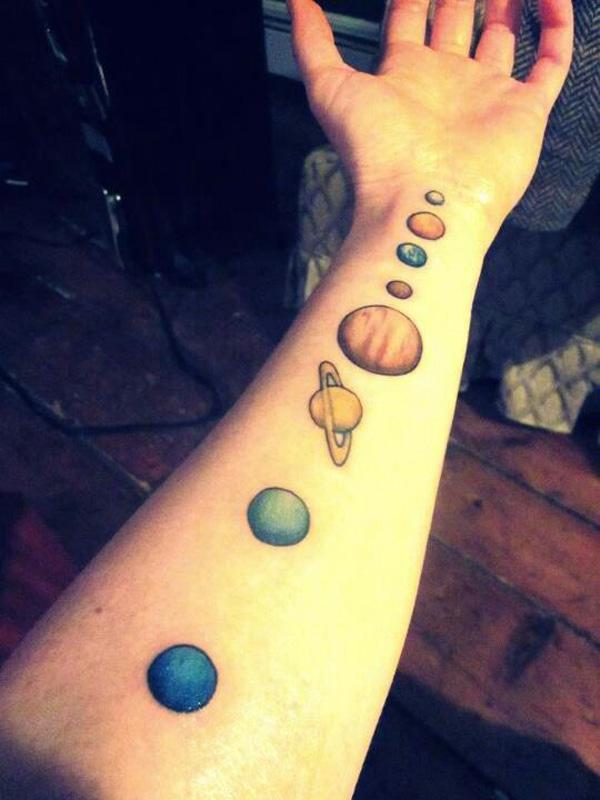 Forearm tattoo with planets forming a straight line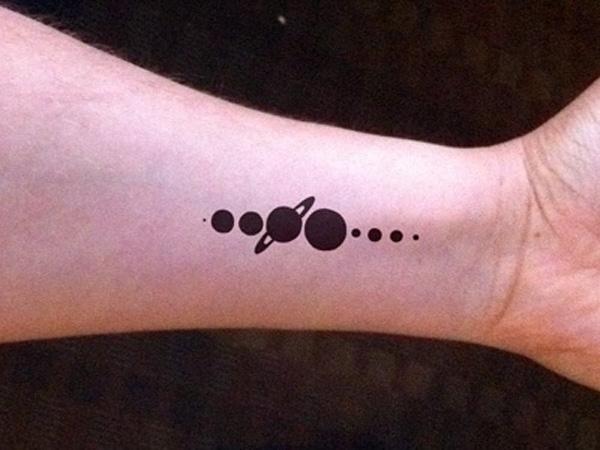 Silhouette tattoo with planets in a straight line on wrist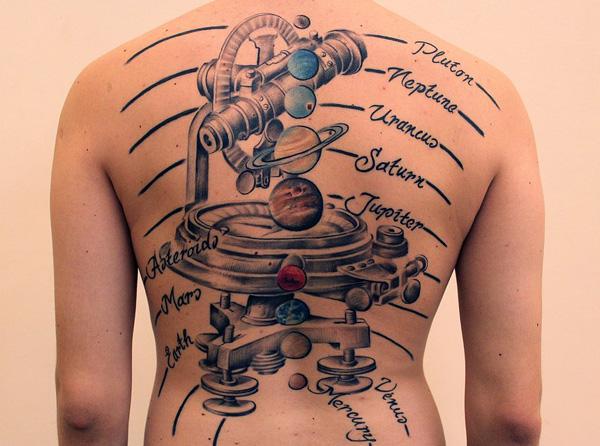 A full back tattoo with an instrument simulating planets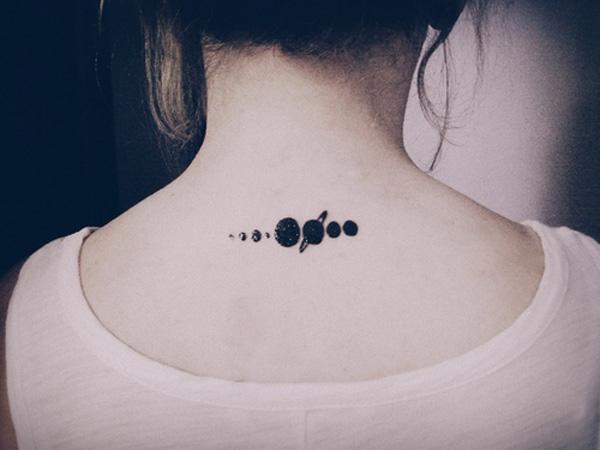 Small silhouette about solar planets and moon on the neck for women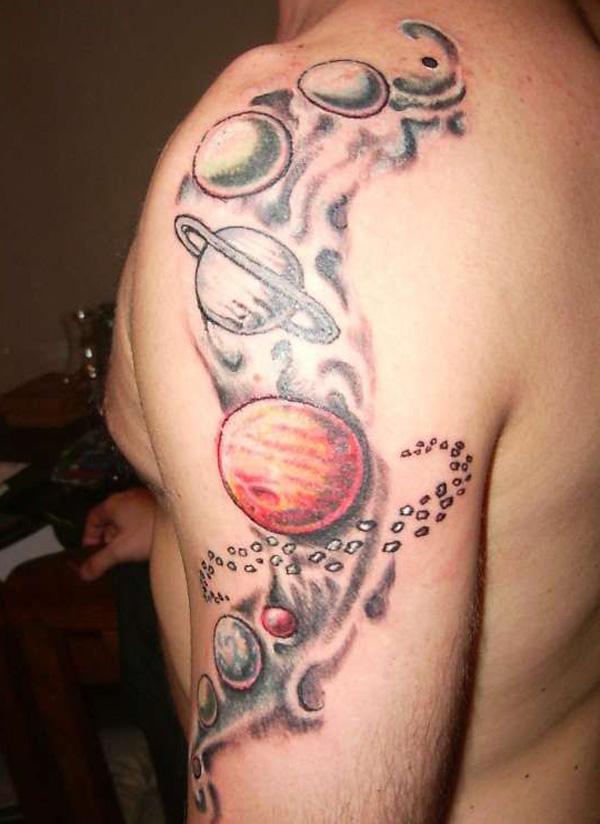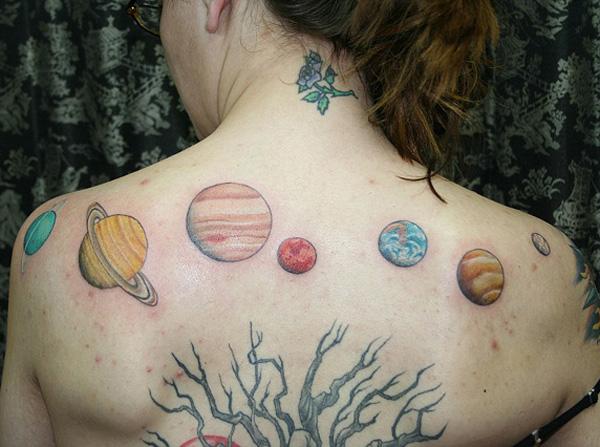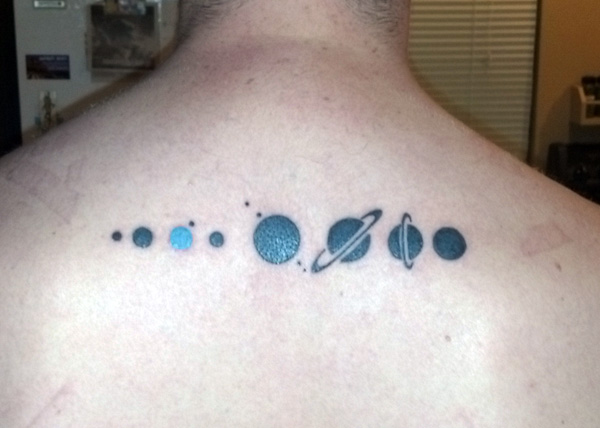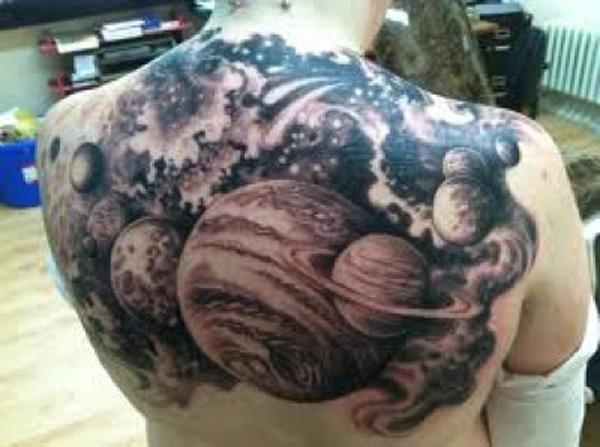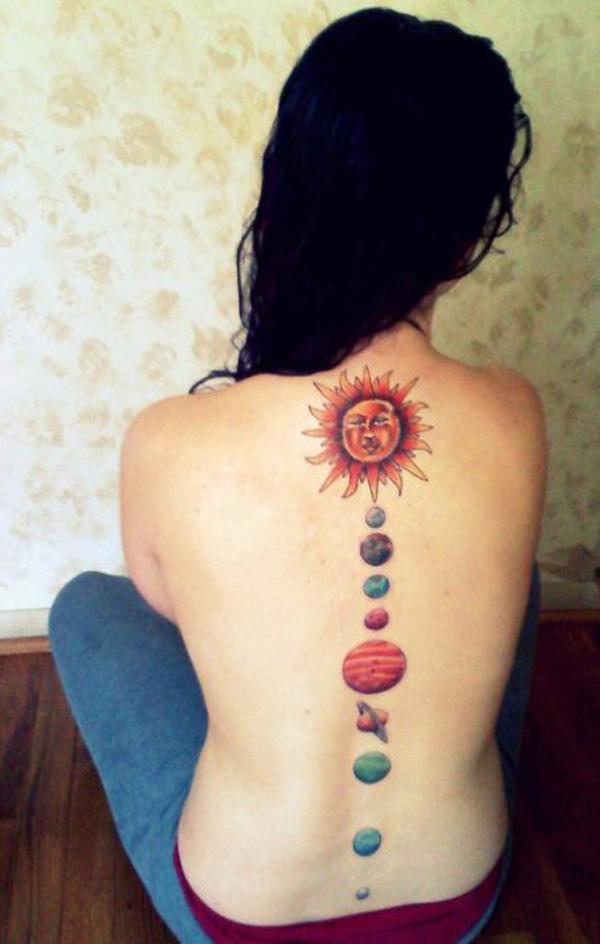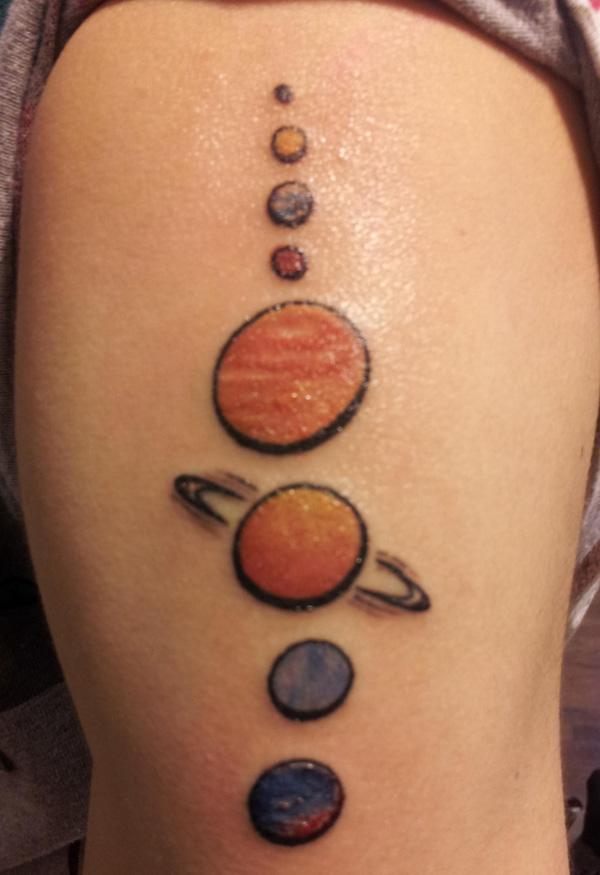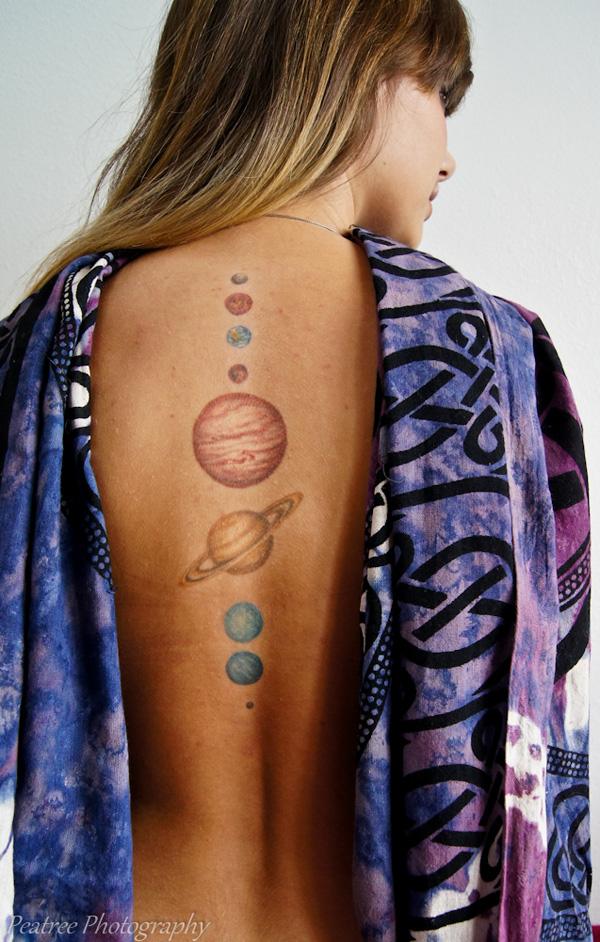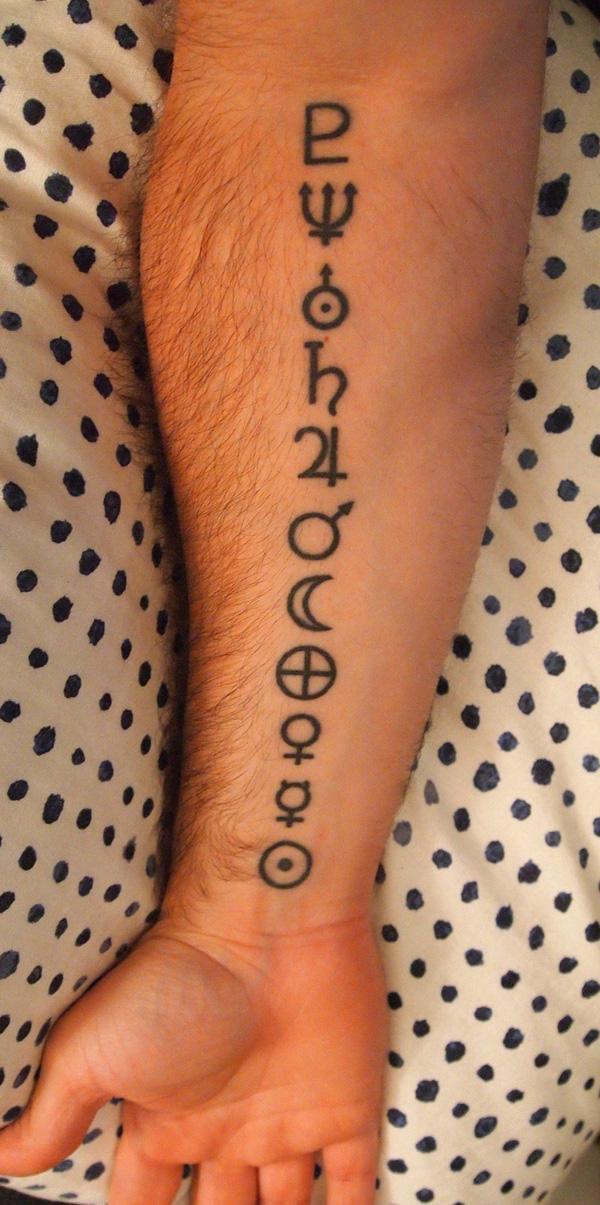 Zodiac signs of solar planets inked on the forearm for men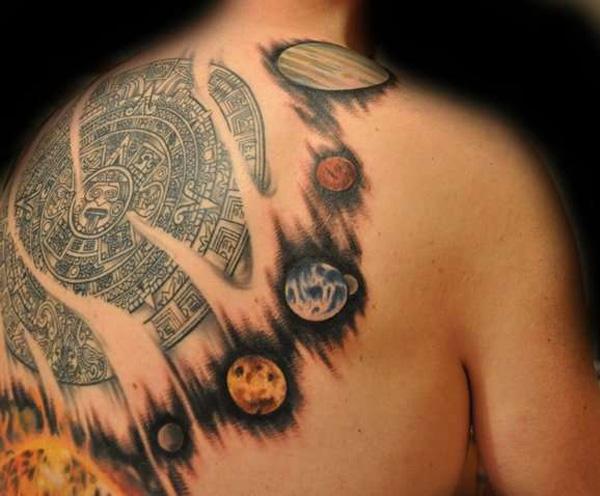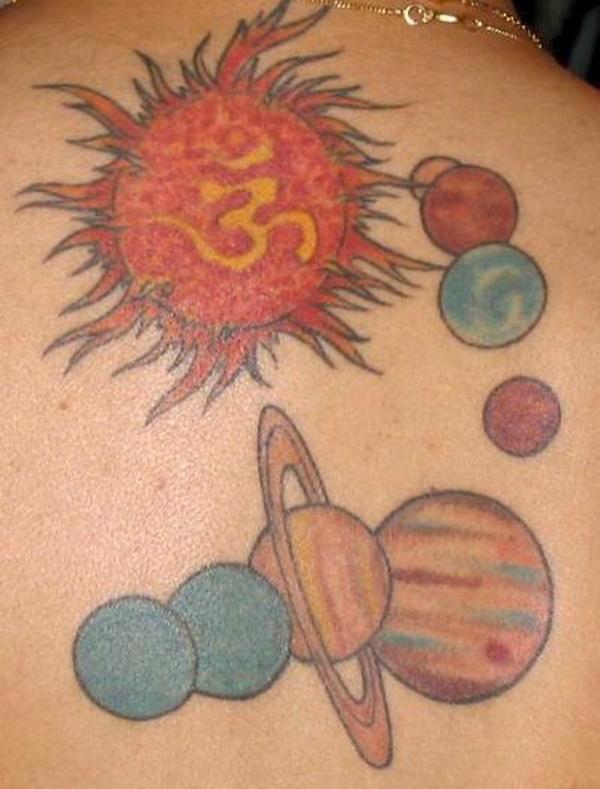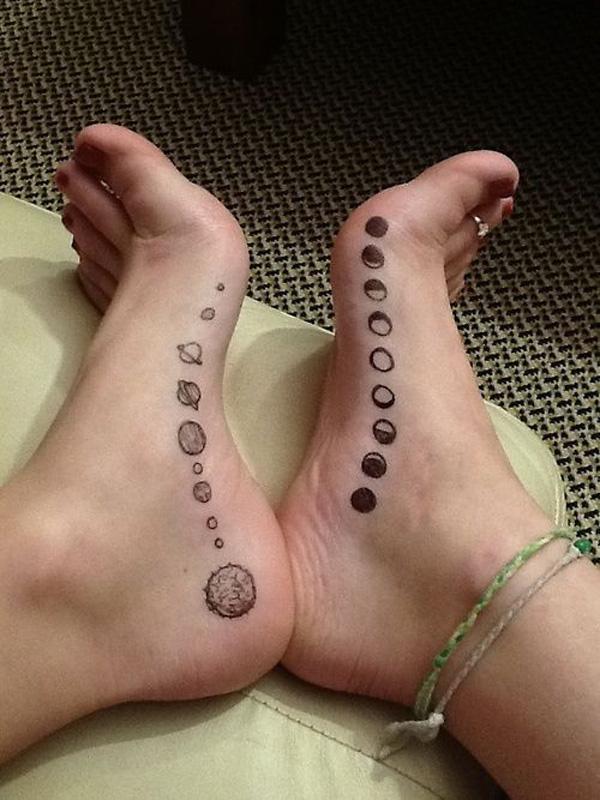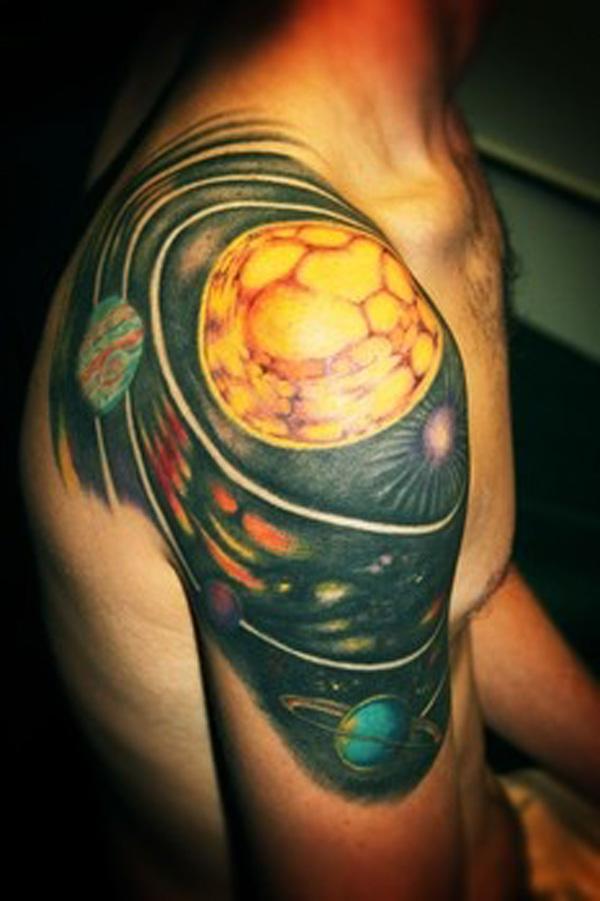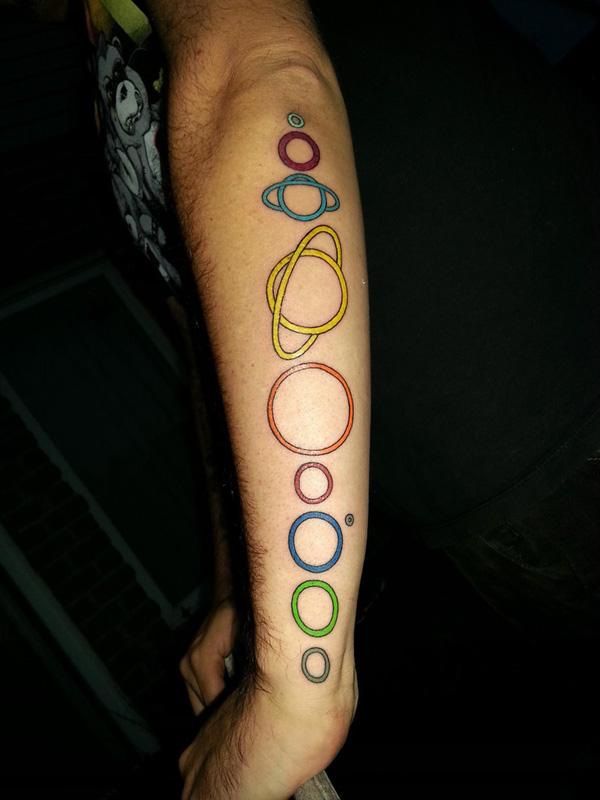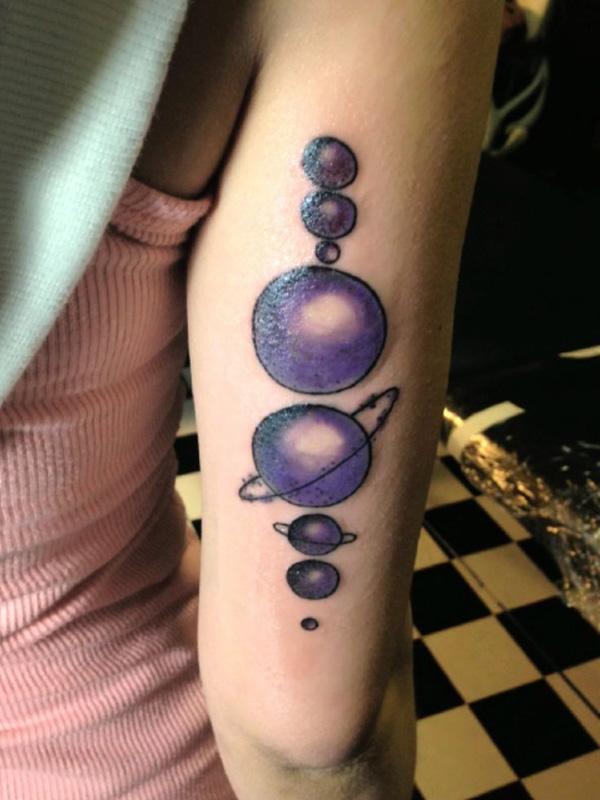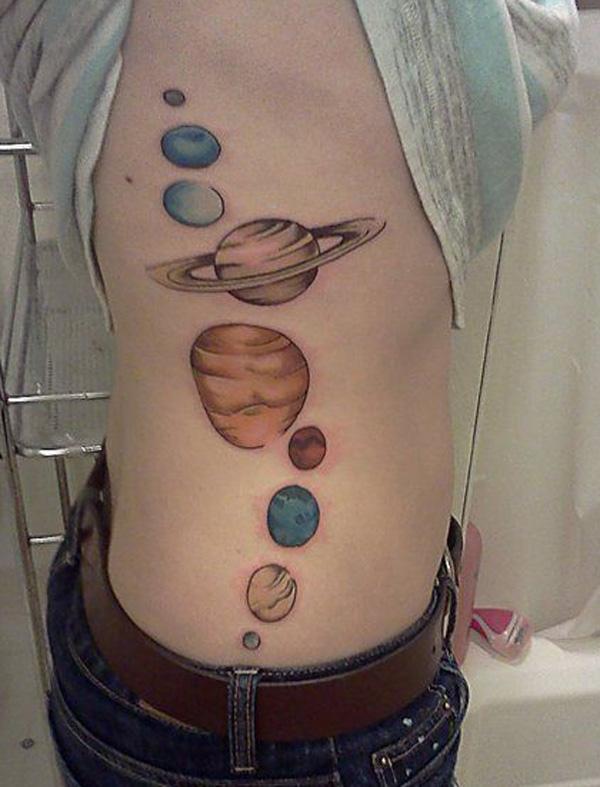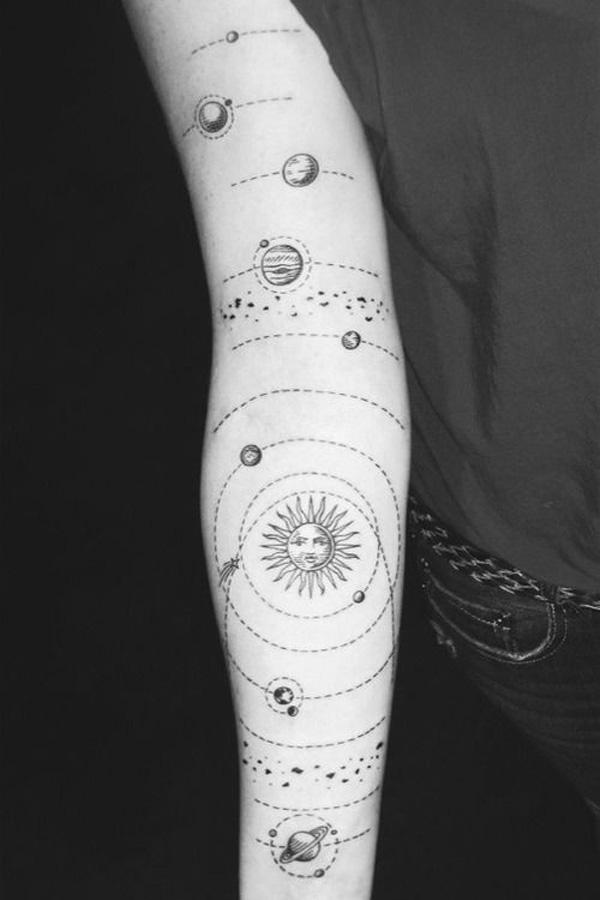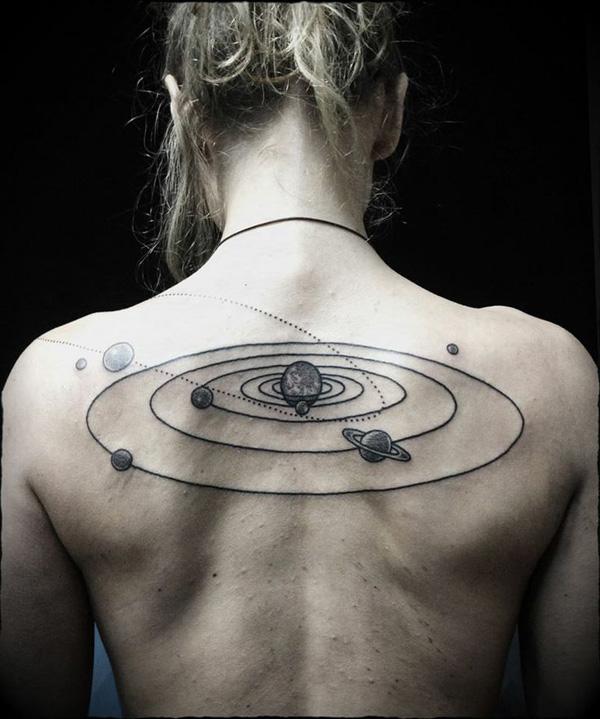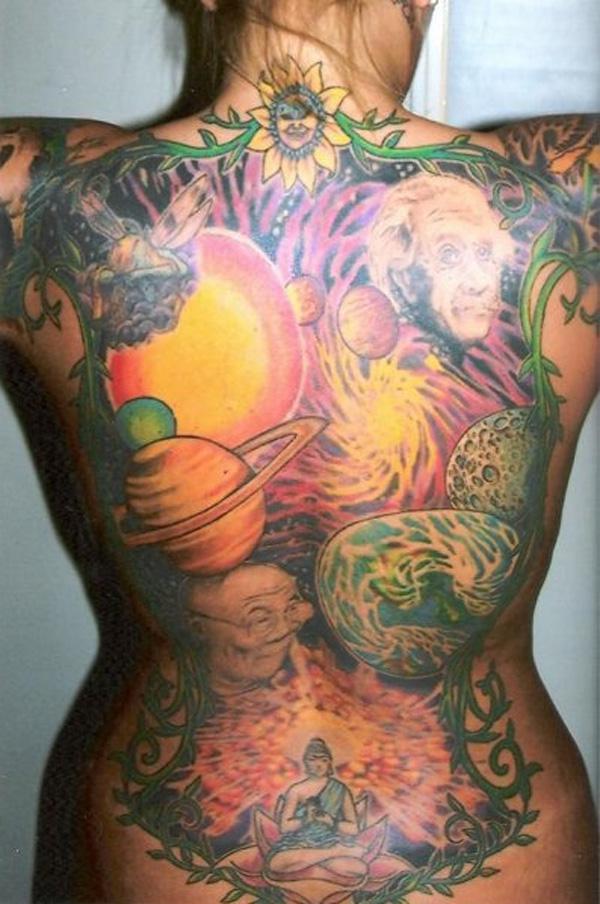 Colored full back tattoo with celestial bodies, Buddha and scientist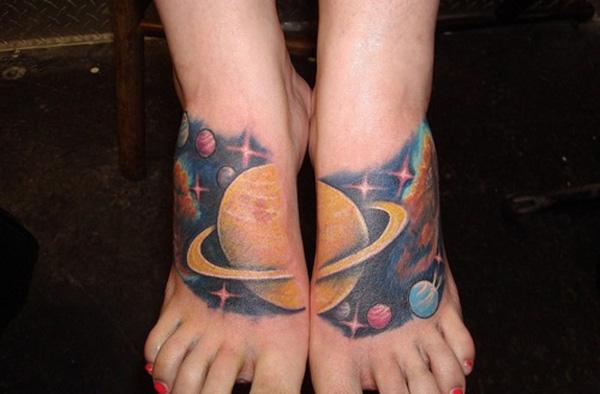 Matching tattoos on two feet constitutes a realistic solar picture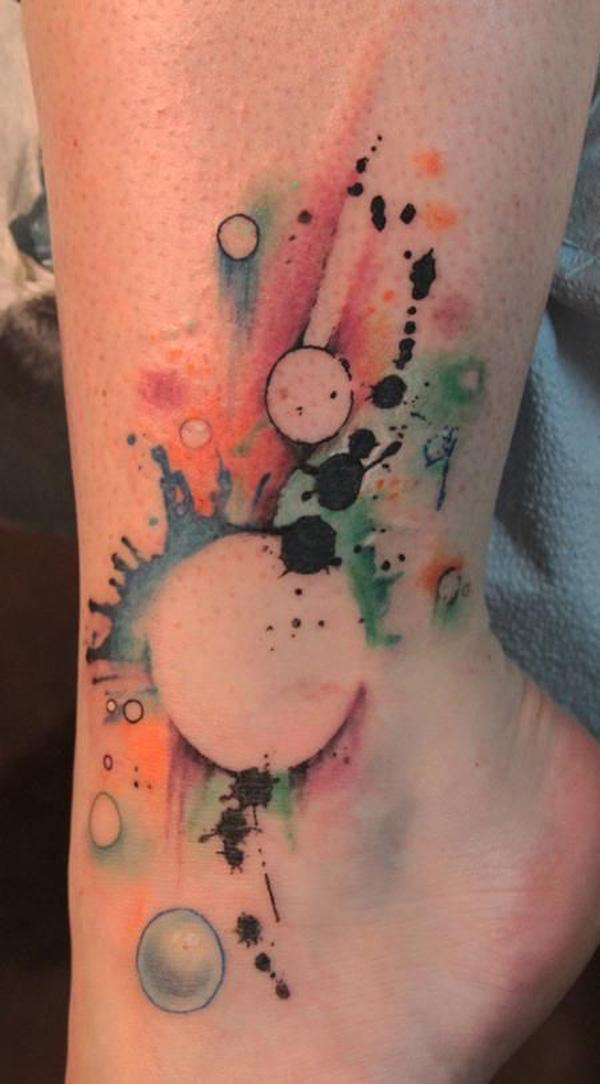 Solar system inspired watercolor tattoo with splashing droplets like planets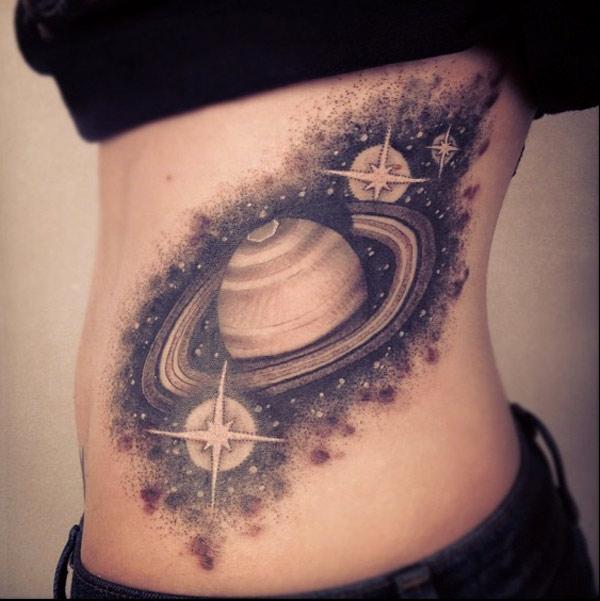 Black and white planet tattoo on the rib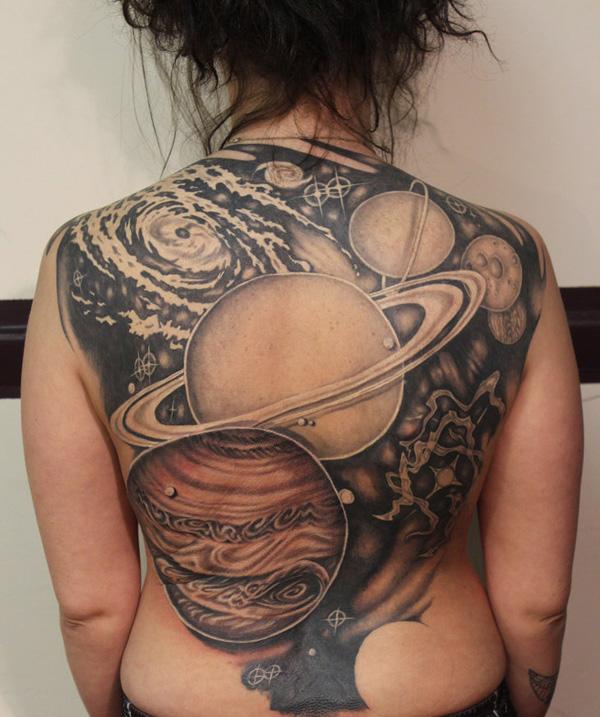 Space tattoo with planets on the back for women