Deer tattoos are loved by people for many of their symbolic meanings carried by the soft and humble animal. Dear tattoos may not present the sense of strength or protection like other animal tattoos, elephant tattoos, lion tattoos or tiger tattoos, but invoke the deep inner personality of gentleness, kindness. Deer tattoos are inked by both men and women and become more and more popular.
The deer is also linked to the art and poetry in ancient Celtic cultures due to its tender beauty and graceful lifestyle. People could always find wisdom and inspirations from the ability to live a graceful life through difficulties. In terms of placement, deer tattoos could be seen inked on different parts of body. Deer sleeve tattoos, deer chest tattoos, deer thigh tattoos, etc., are all popular choices to get deer tattoos.
Do you want more creative design ideas of deer tattoos? Deer tattoo could be rendered as innocent single deer portrait or loving couple, realistic style or artistic water color style. In this post, I will show you the collection of deer tattoo designs I came across. Do Pin It if you like any of them.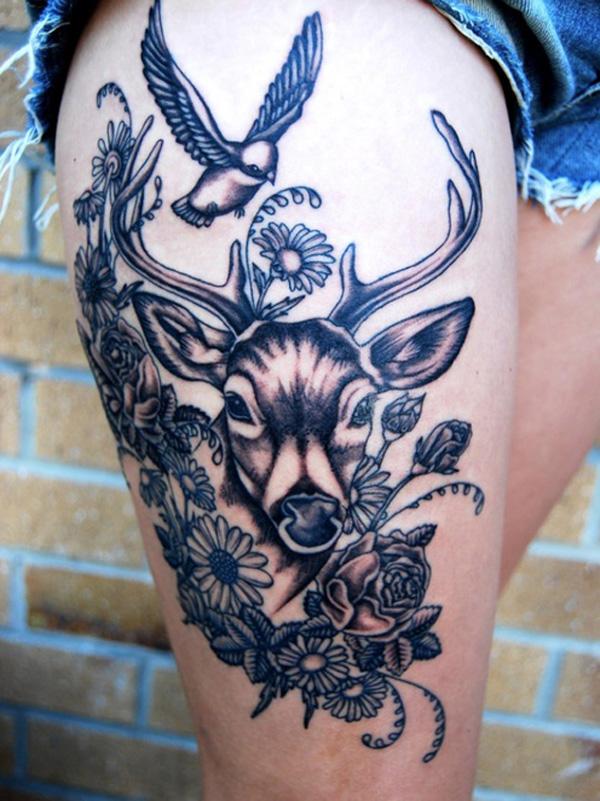 Deer and bird Tattoo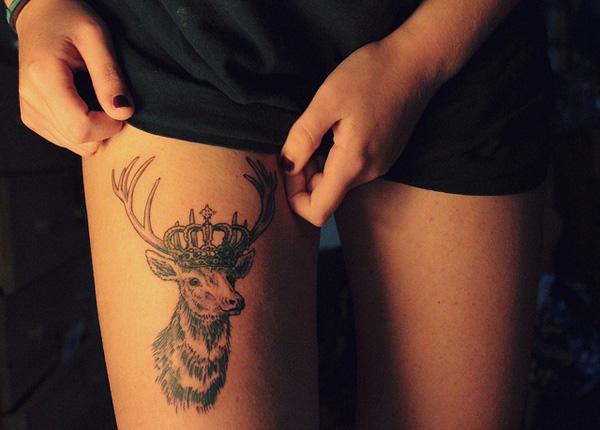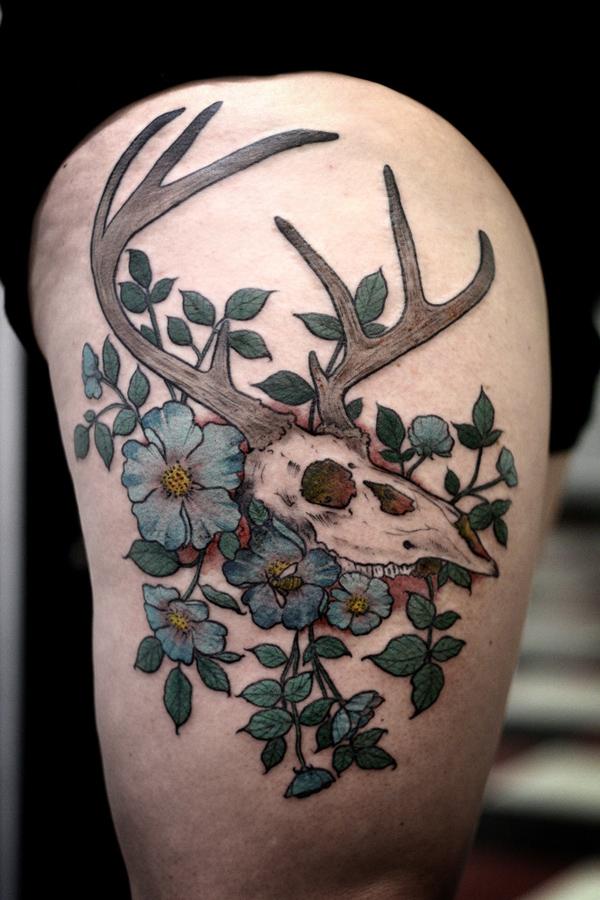 Stag Skull and Flower Tattoo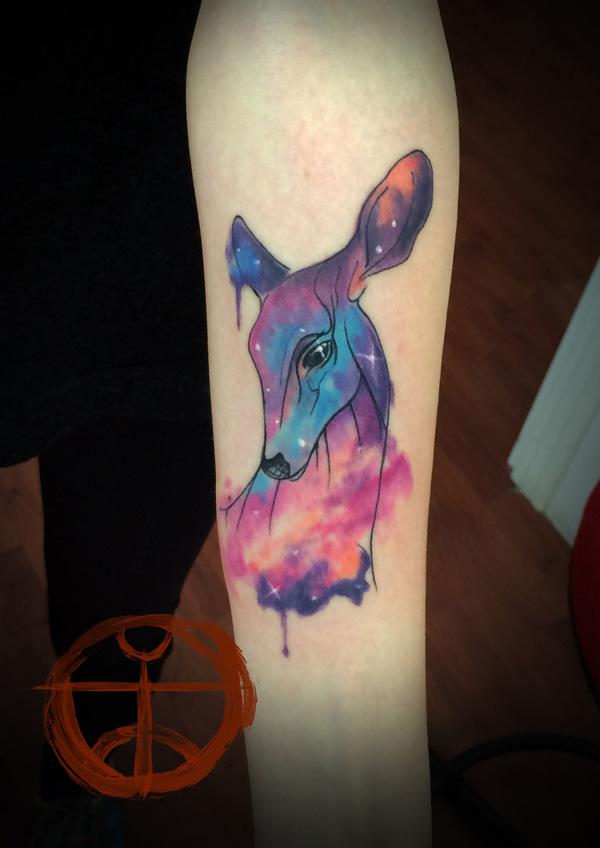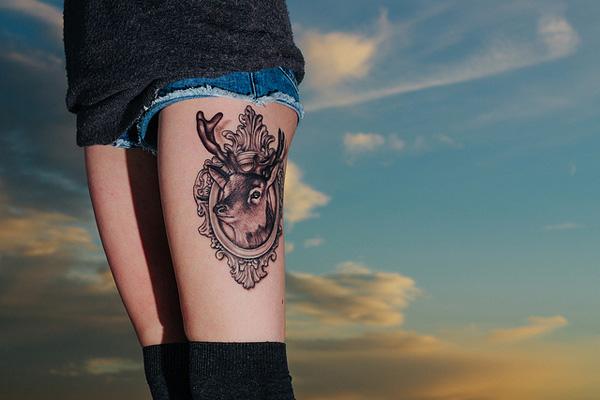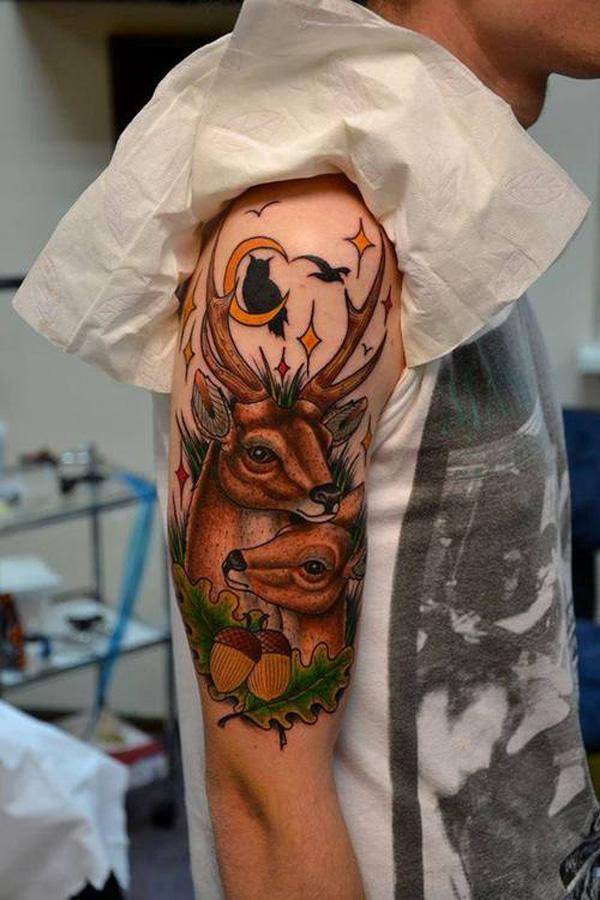 Deer Mother and Baby on Half Sleeve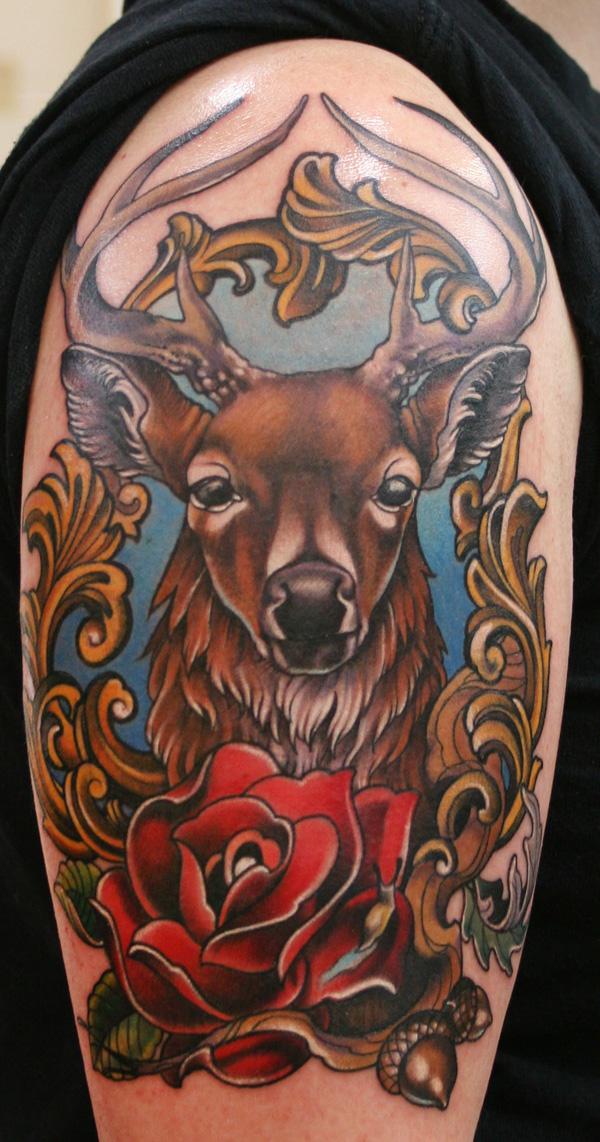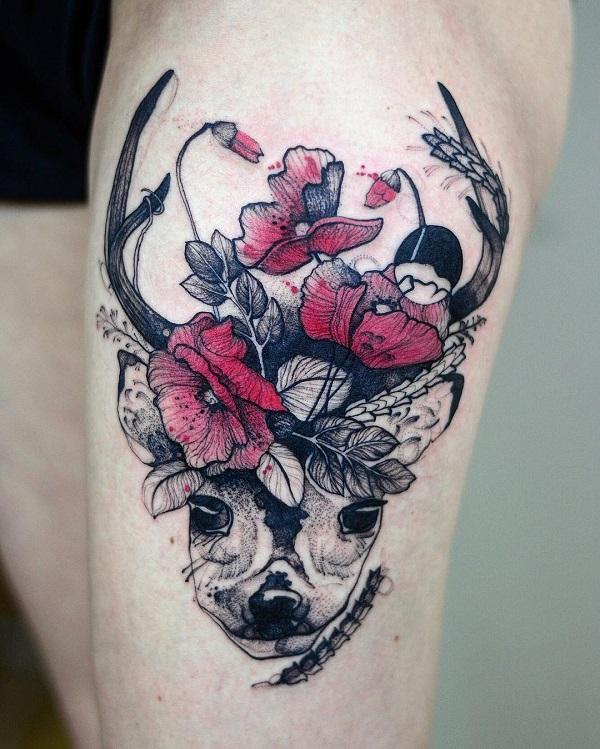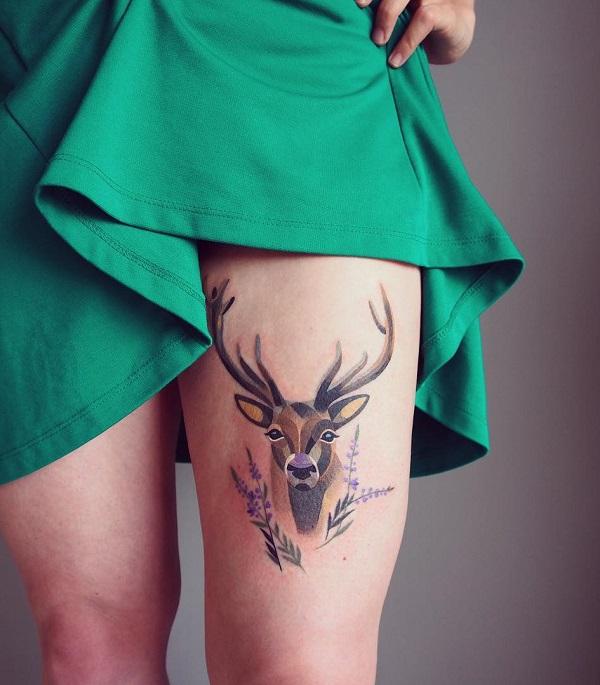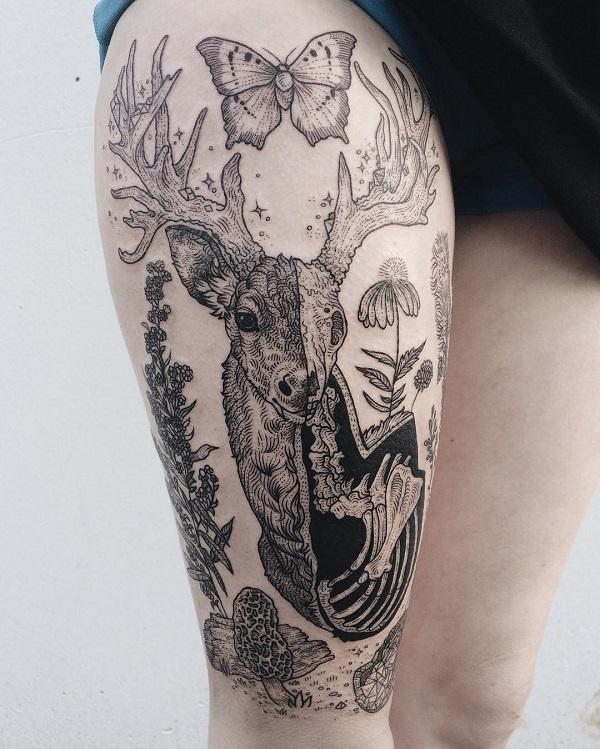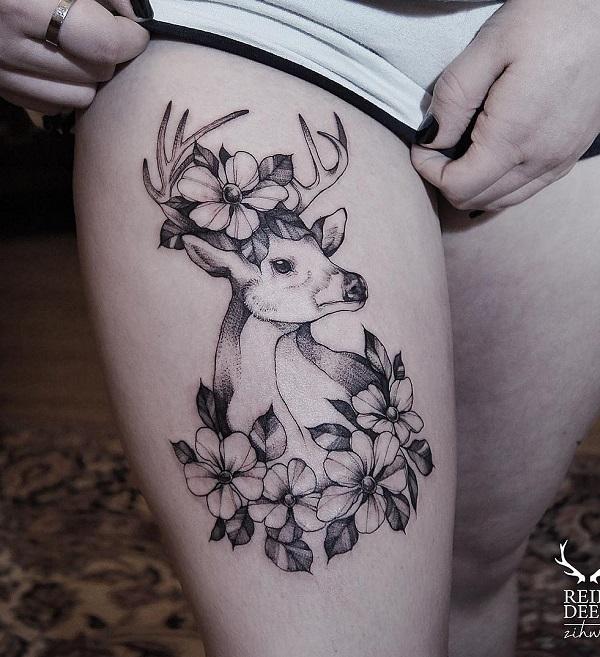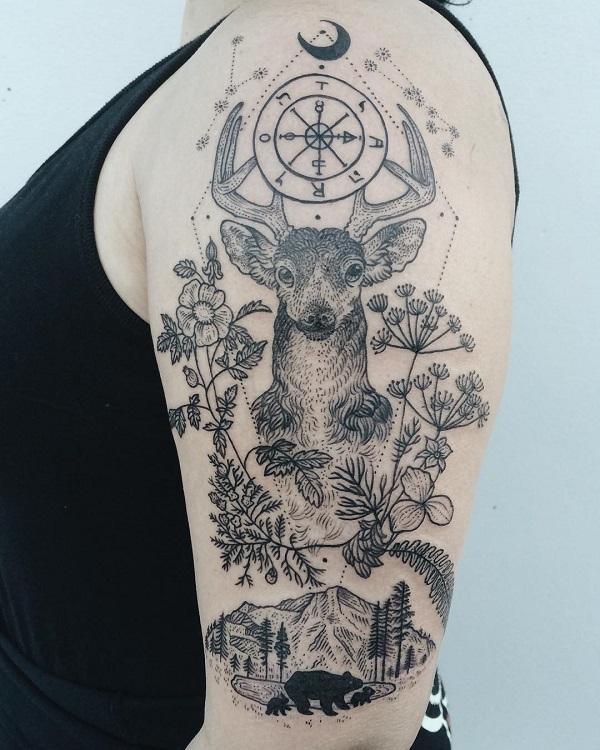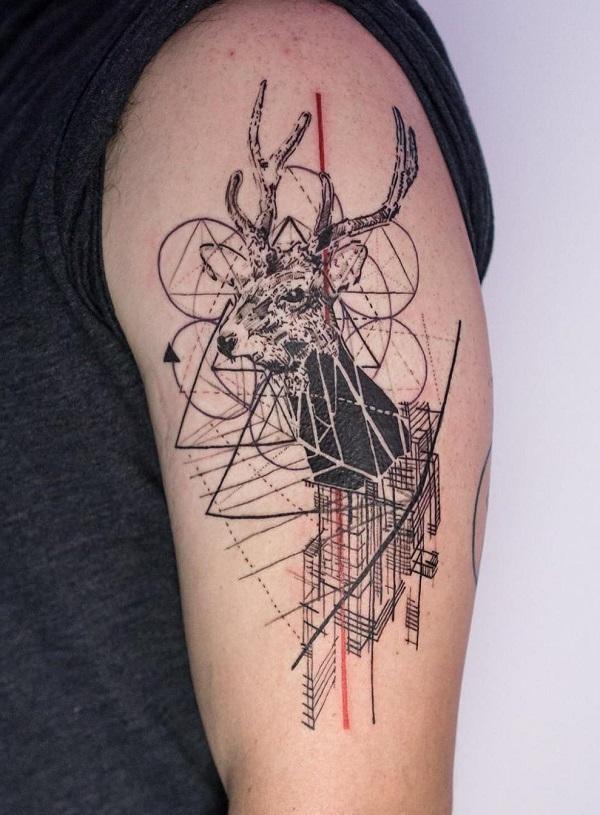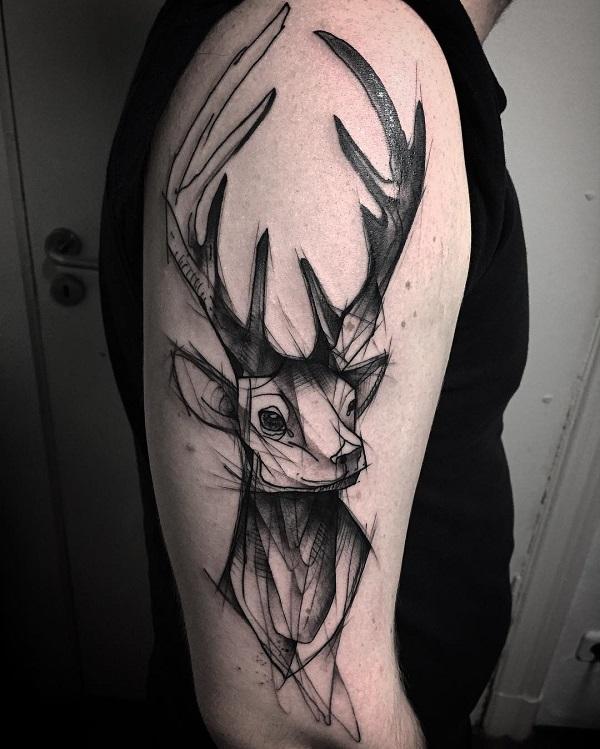 Deer sketch tattoo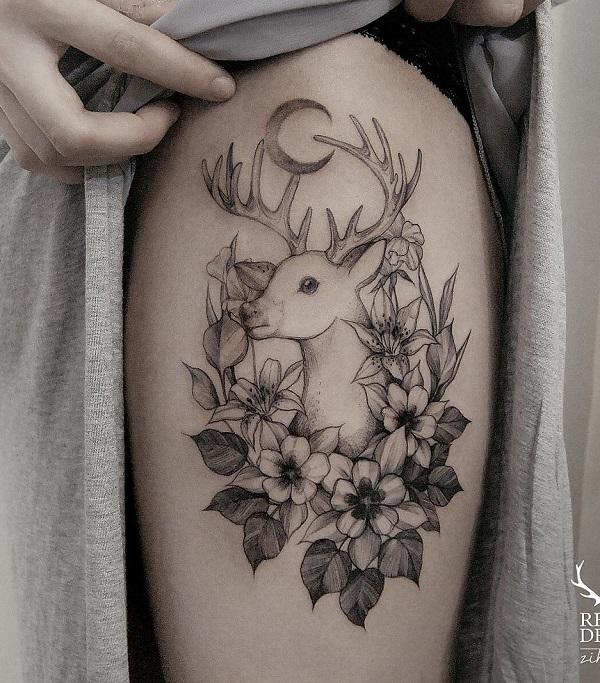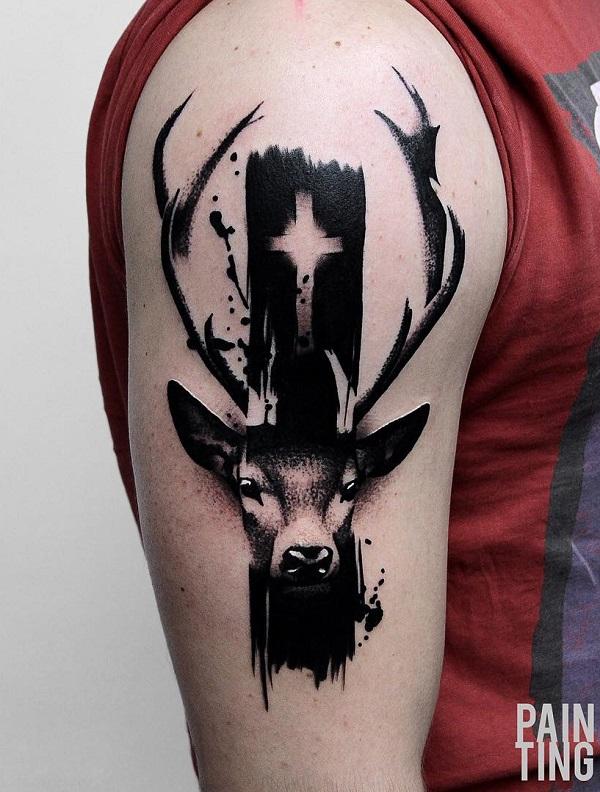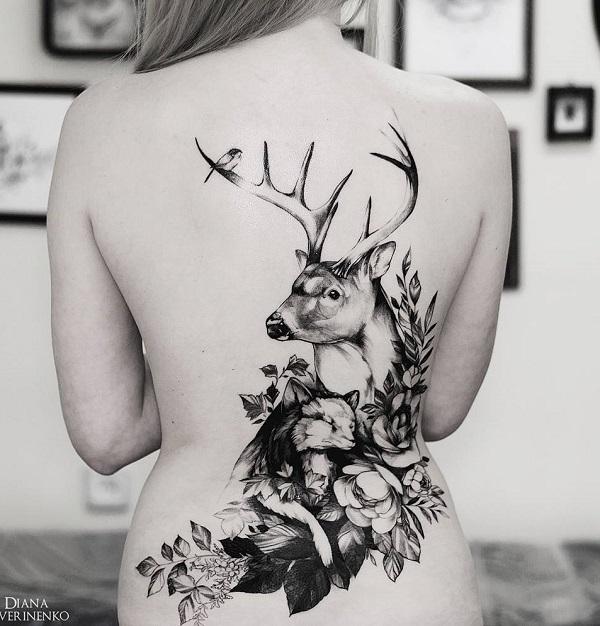 Deer with flower back tattoo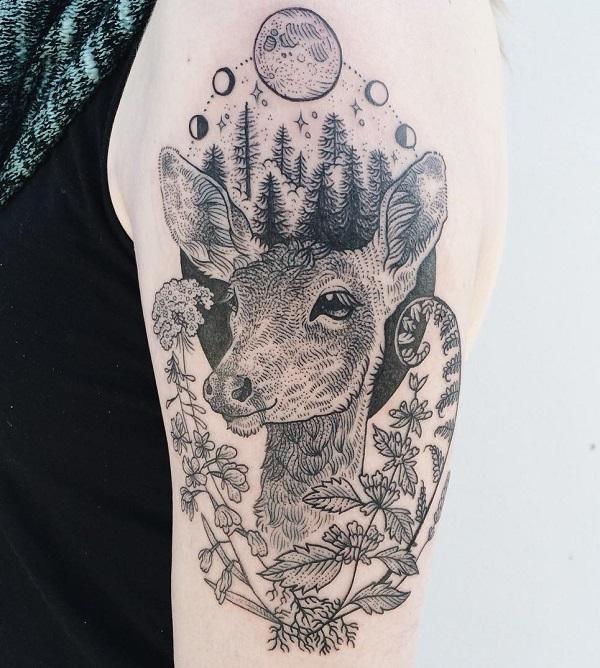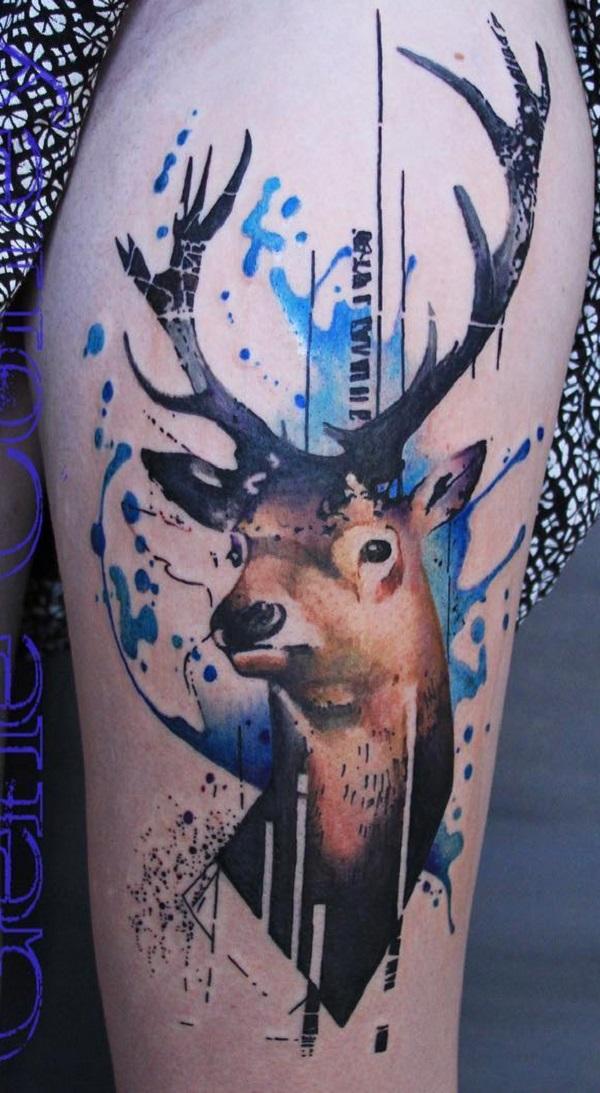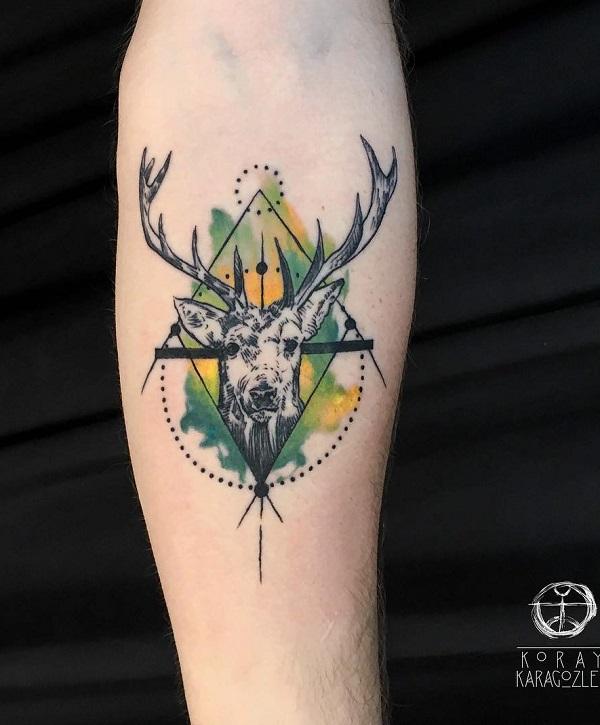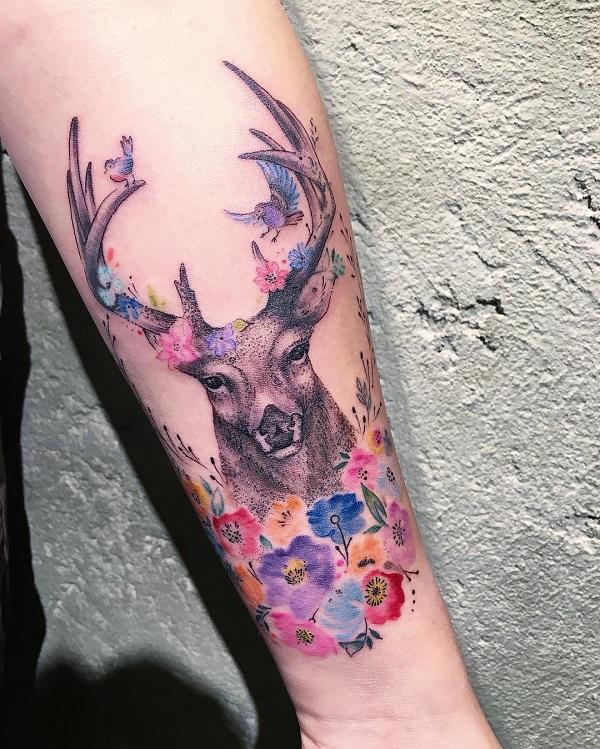 Colored deer sleeve tattoo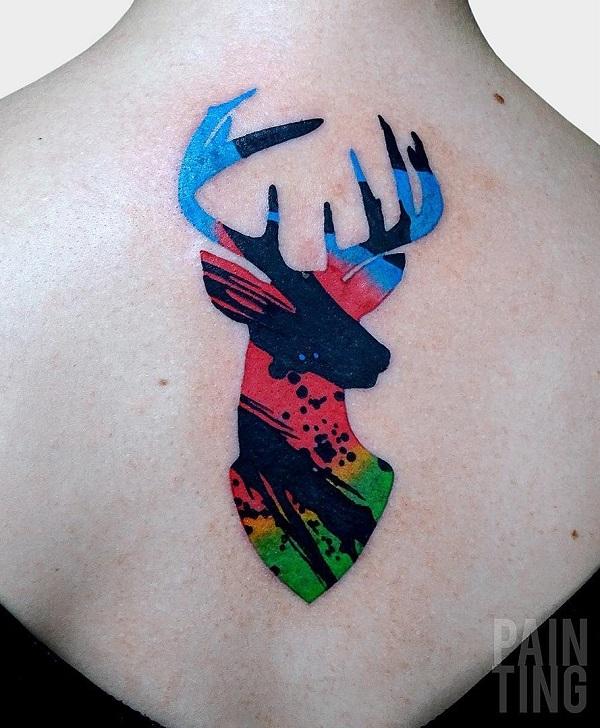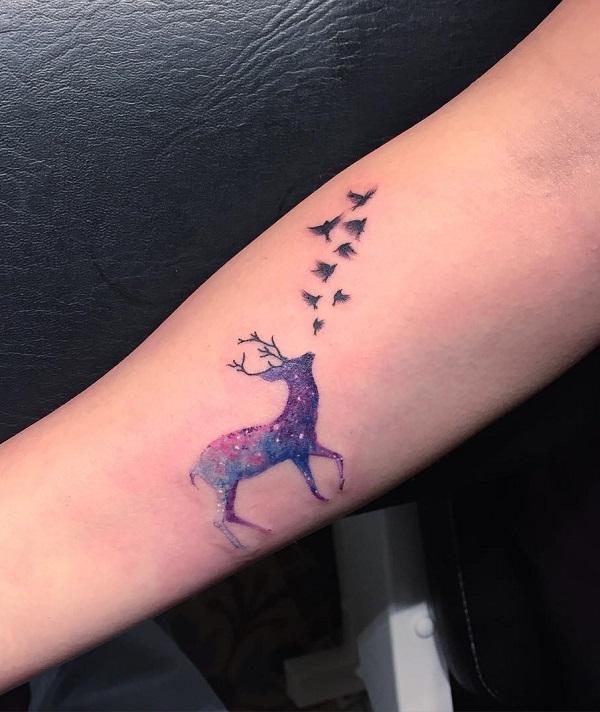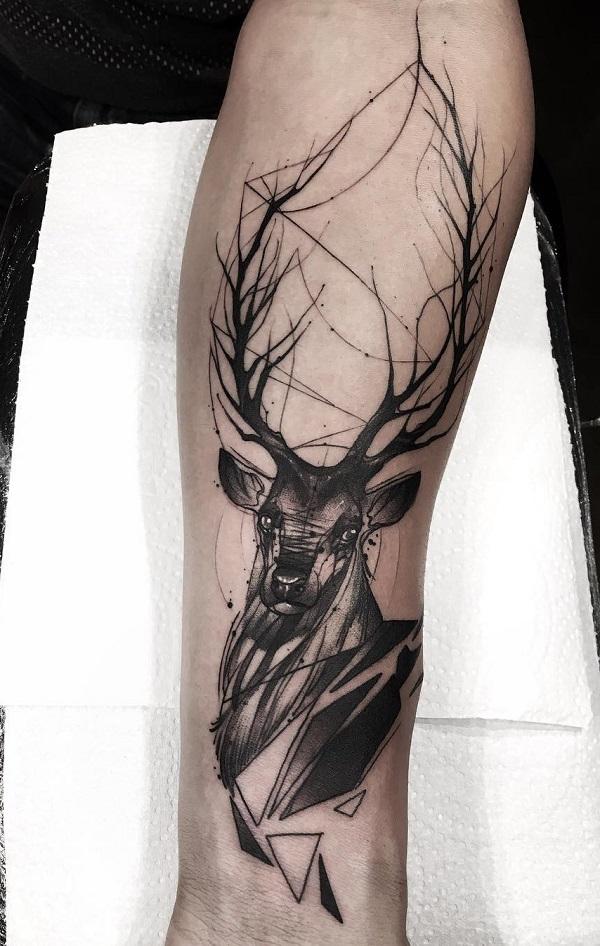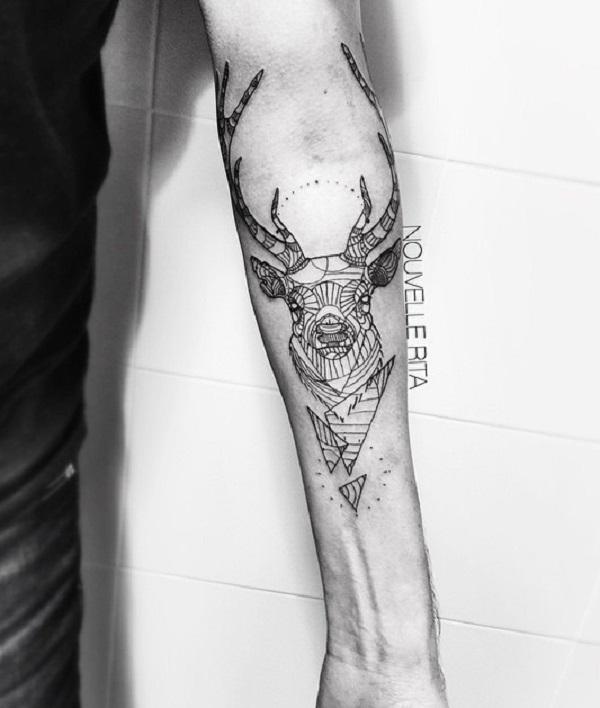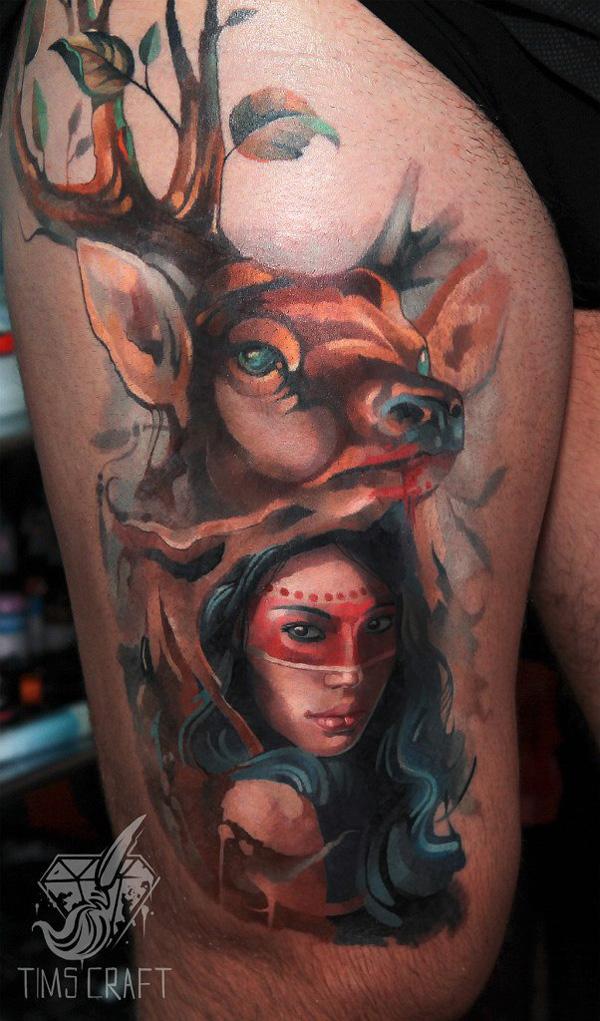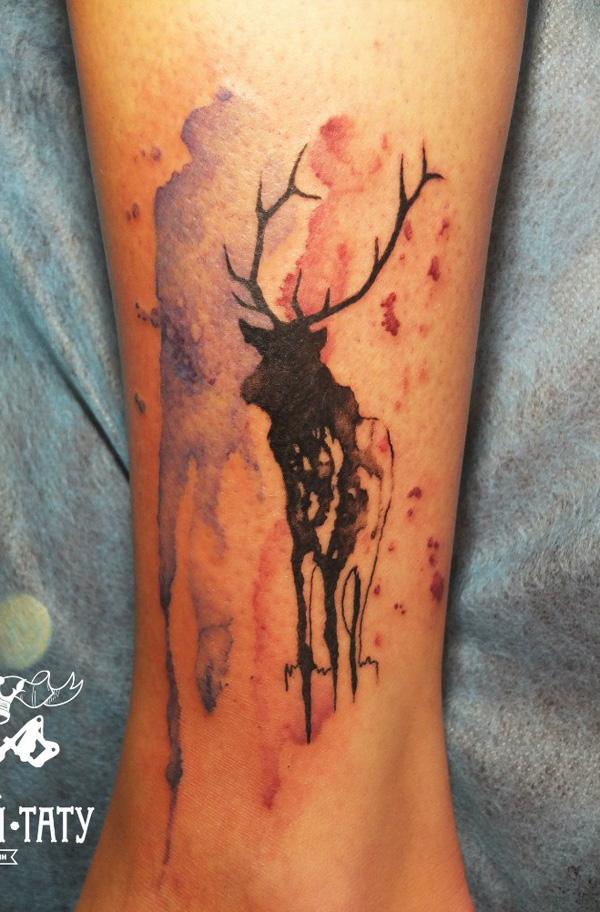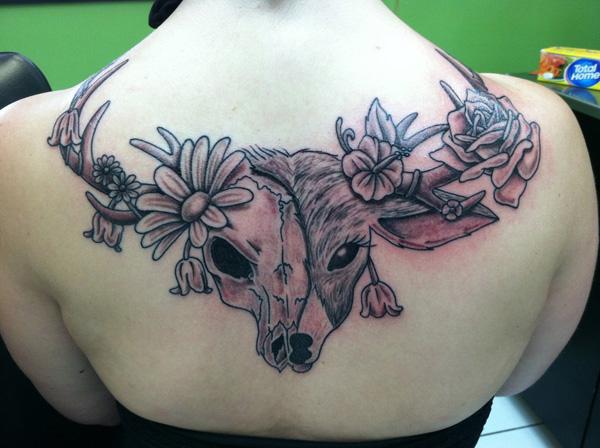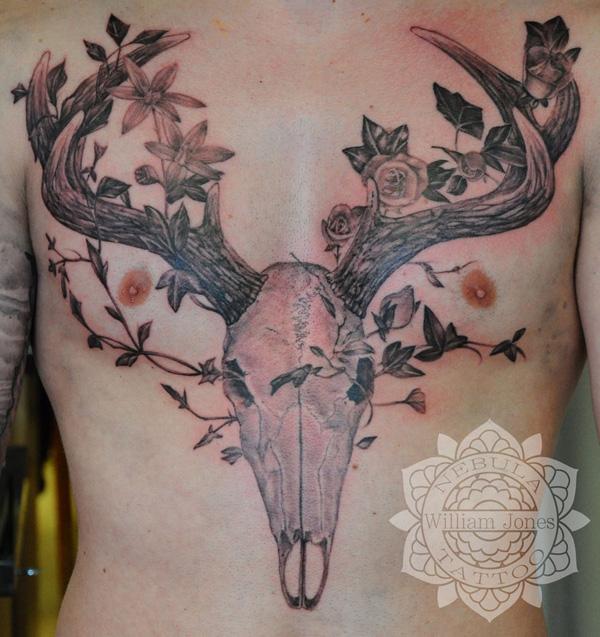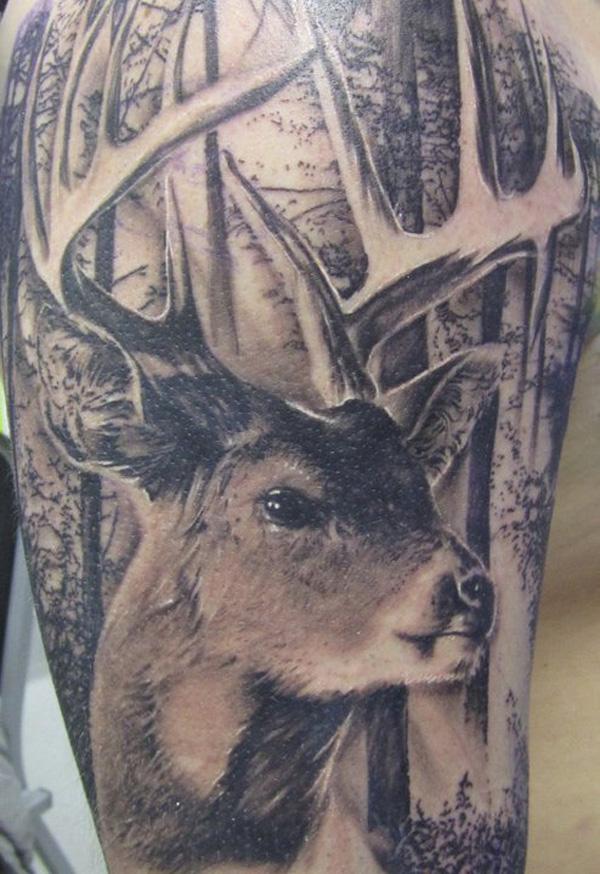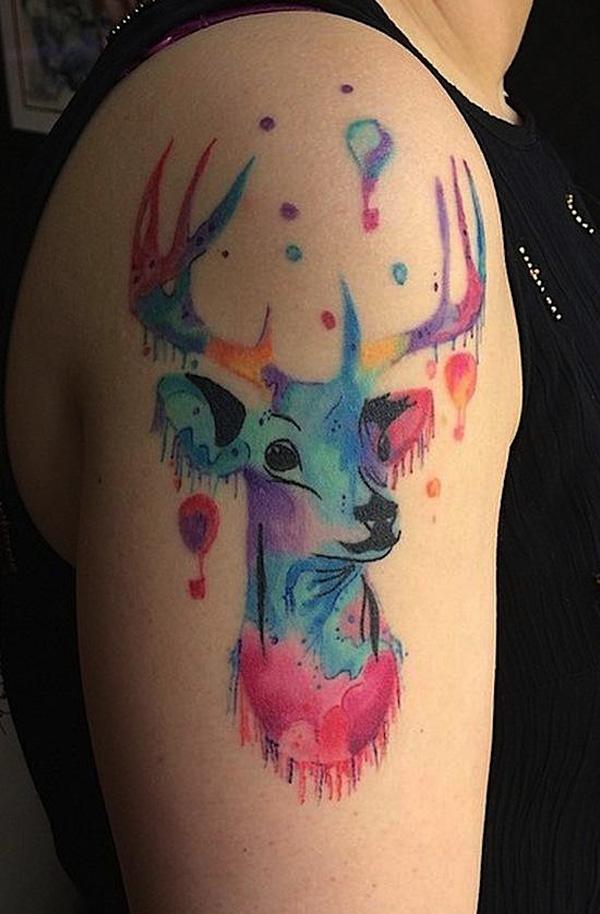 Kerste Diston – Pastel Deer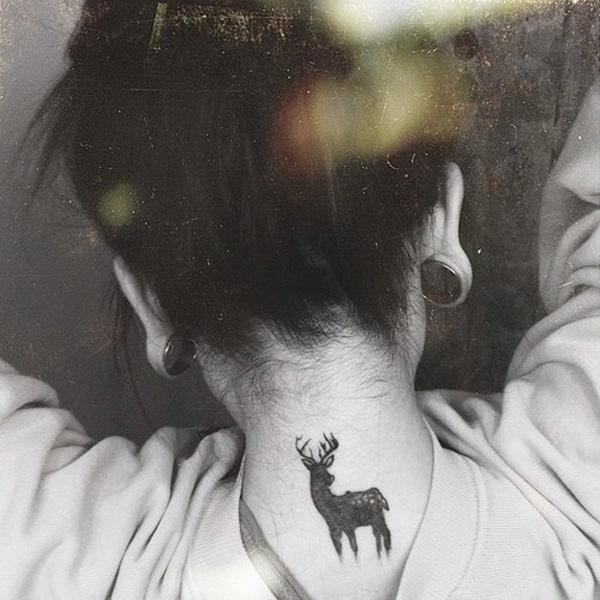 Tiny Deer Neck Tattoo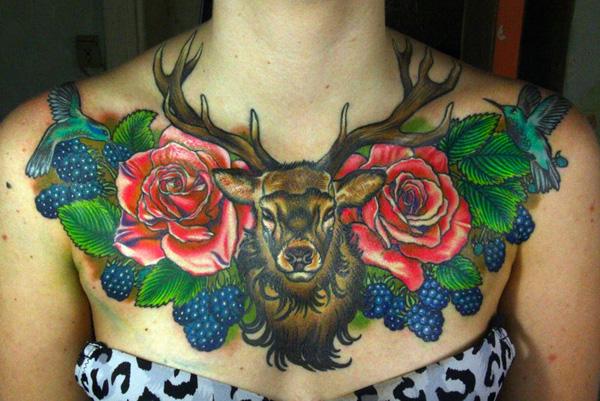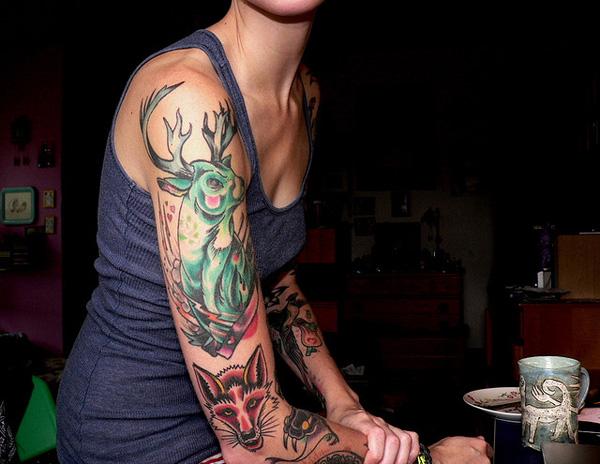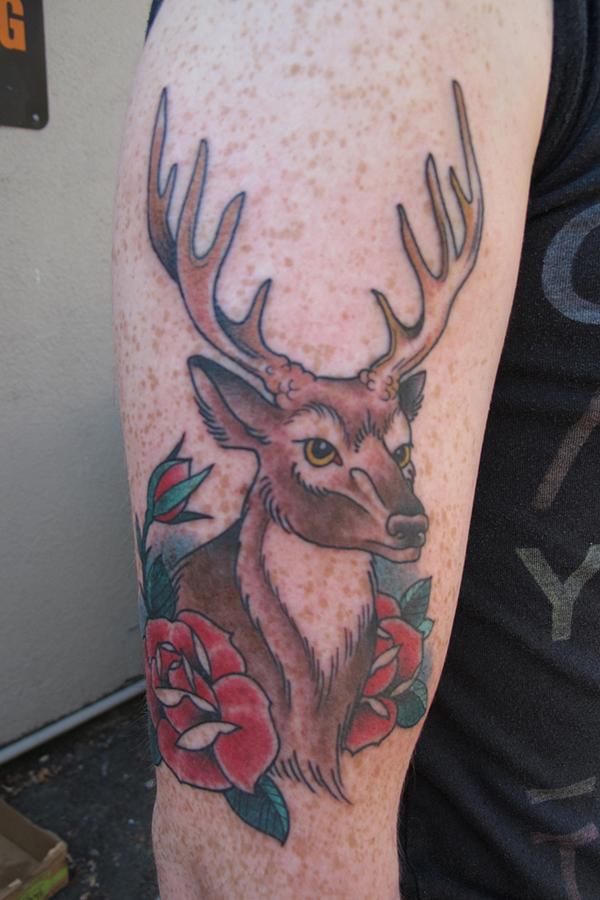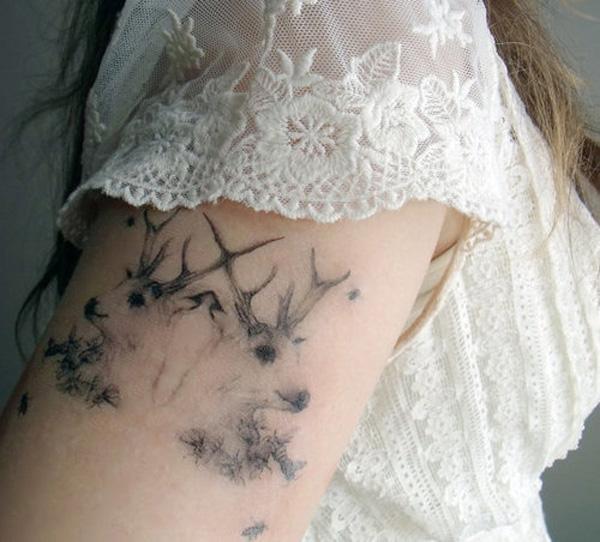 Twin deer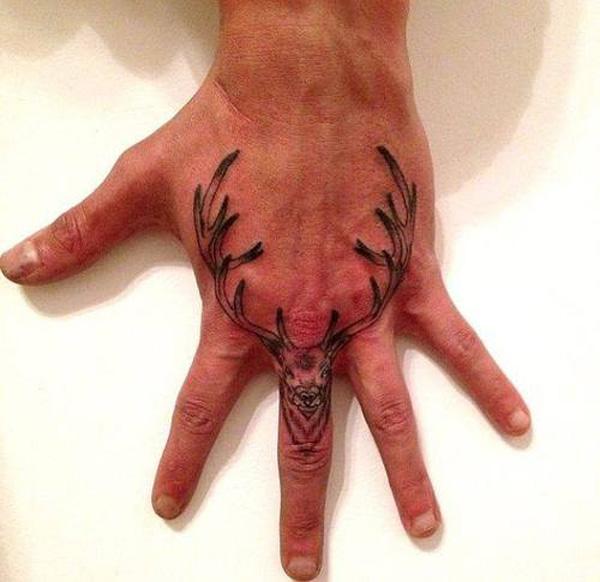 Deer Finger Tattoo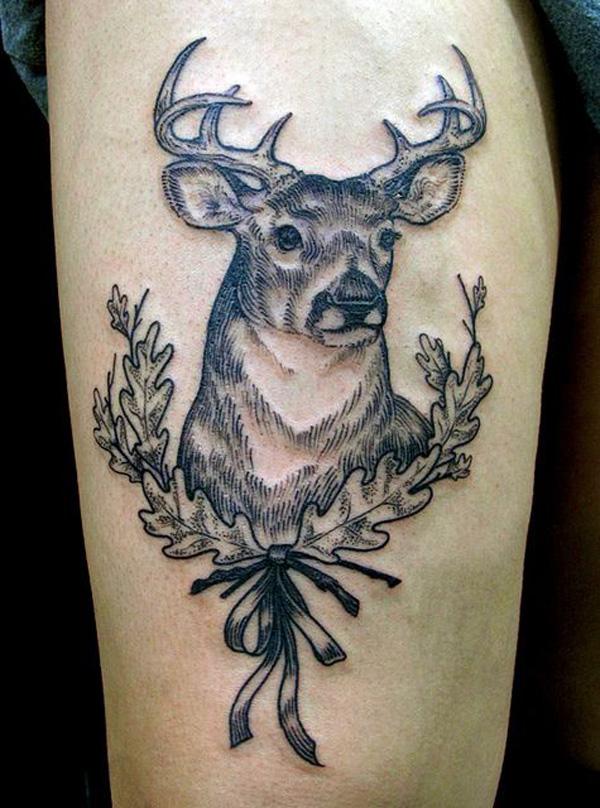 Deer in Illustration style
Tea Pot, Deer and Flowers
Deer Mural Thigh Tattoo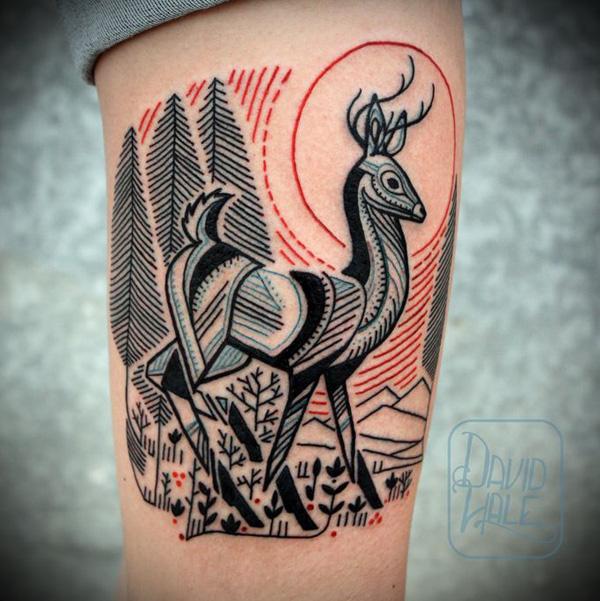 Illustration style Deer Tattoo on Thigh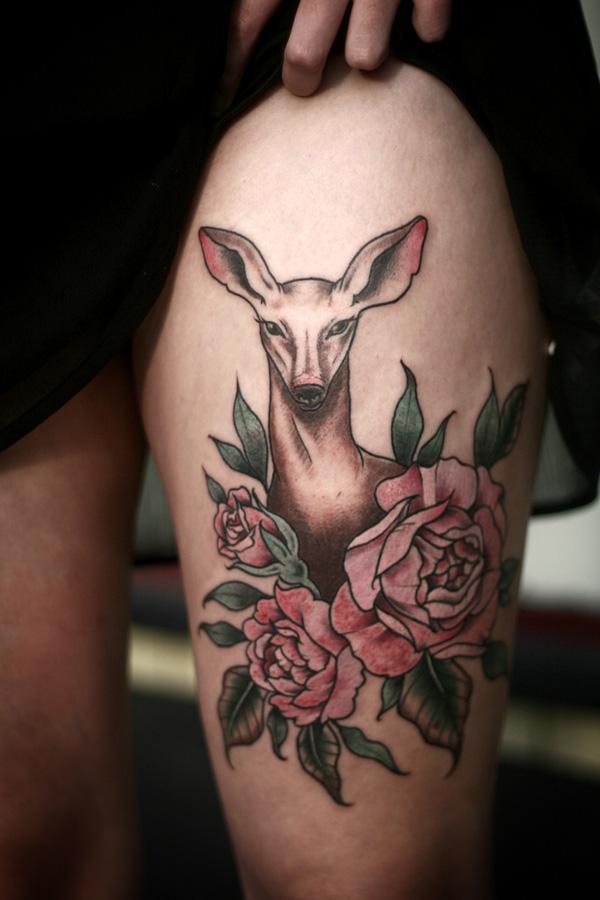 Cute Deer and Flower Tattoo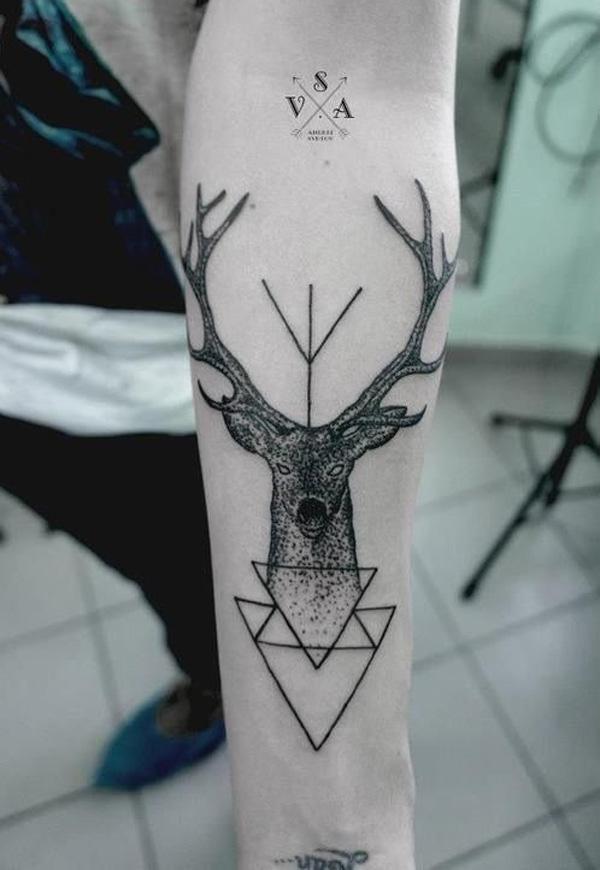 Deer Tattoo on Forearm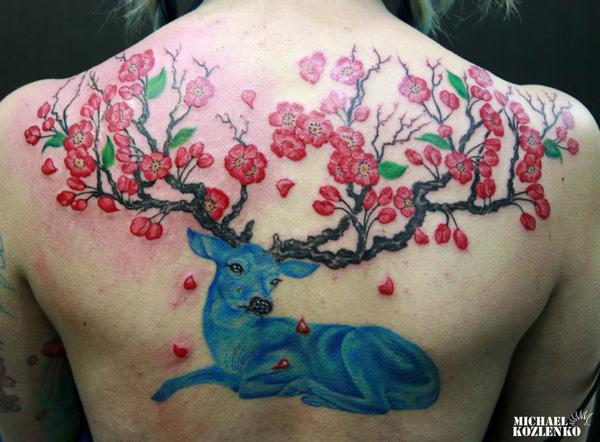 Red Daisies and Deer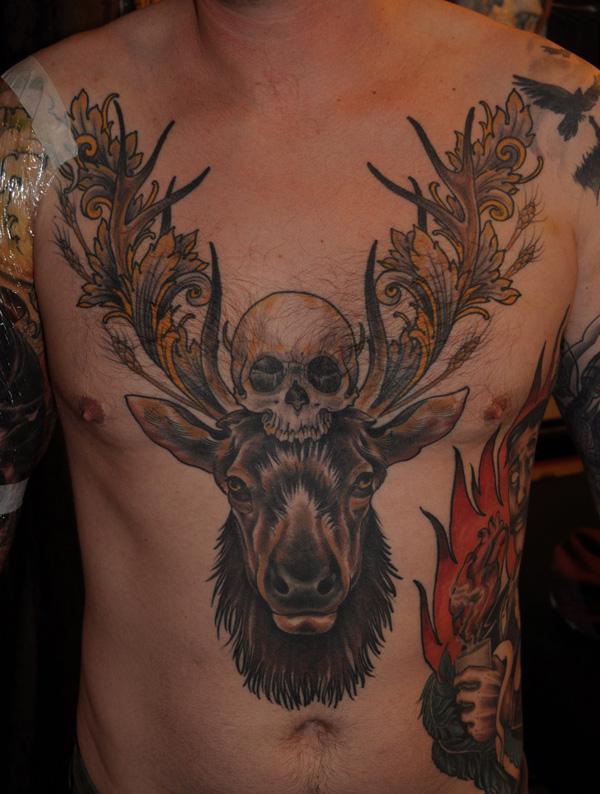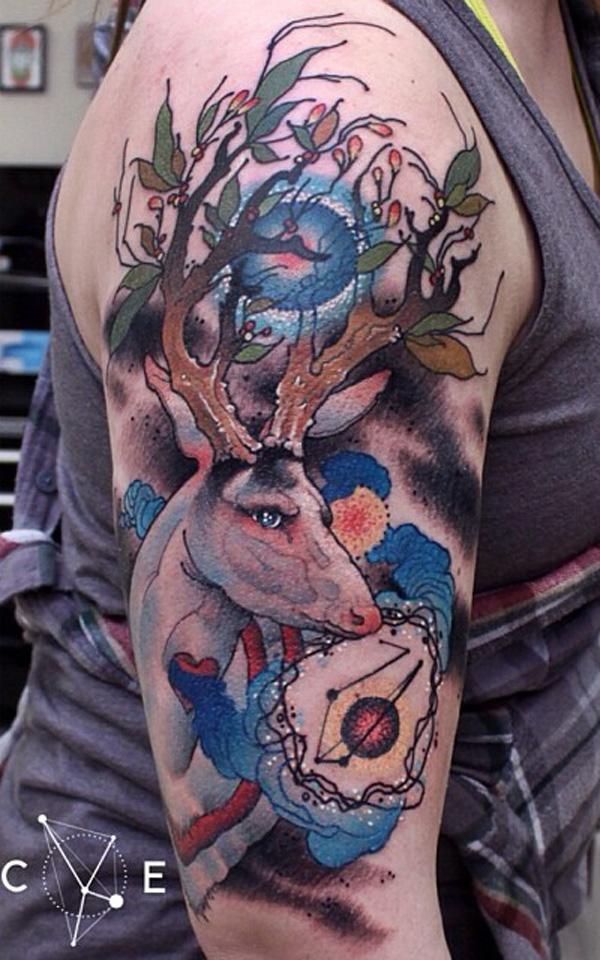 Deer Tattoo on Helf Sleeve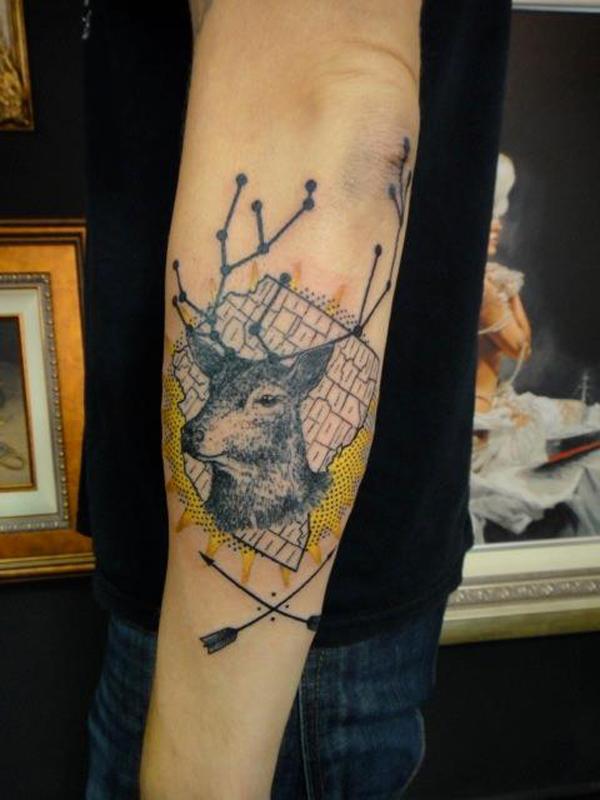 Arrow and Deer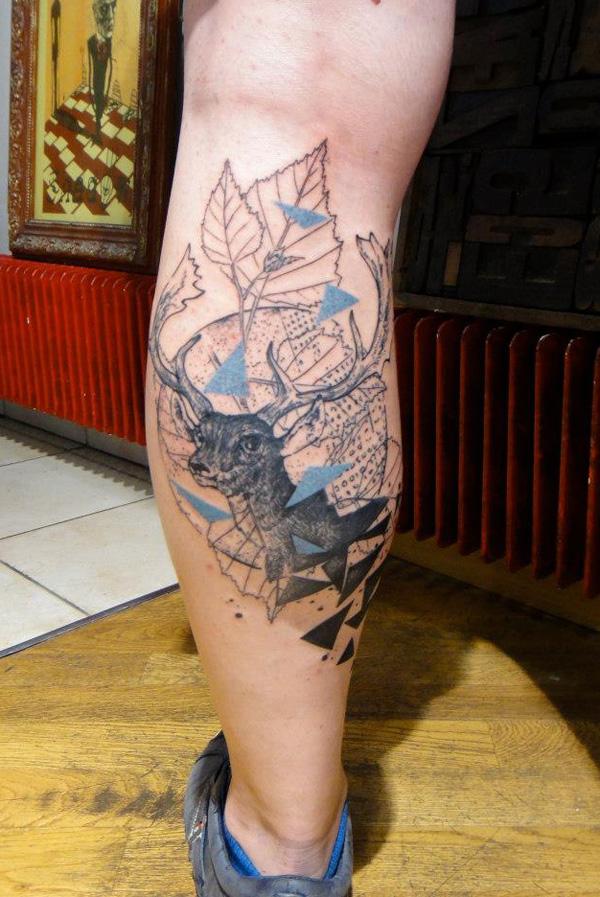 Calf Deer Tattoo for Men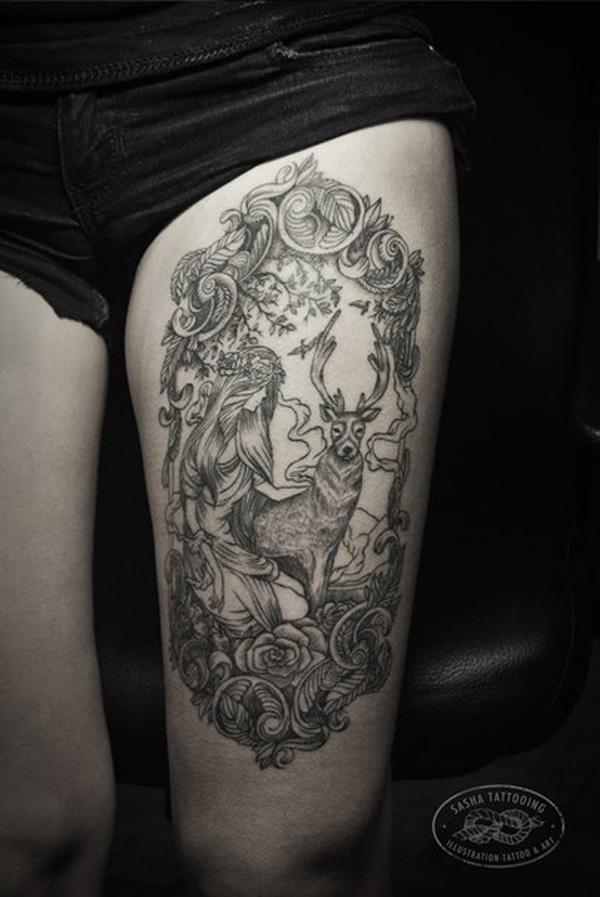 Vintage Deer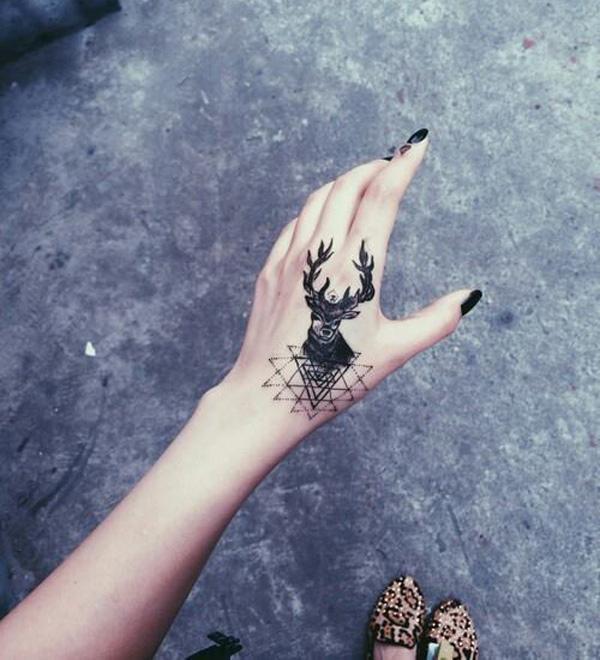 Deer Tattoo on Hand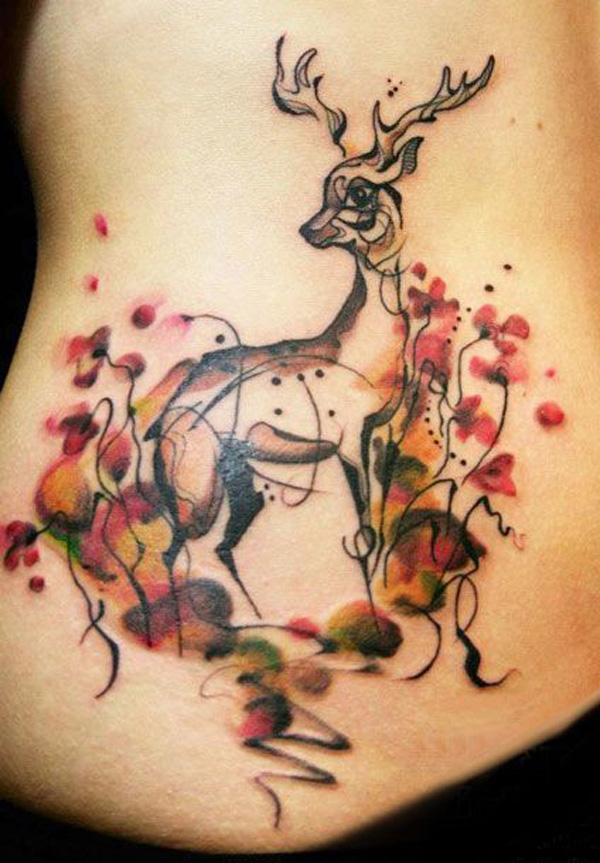 Watercolor Deer Tattoo on Side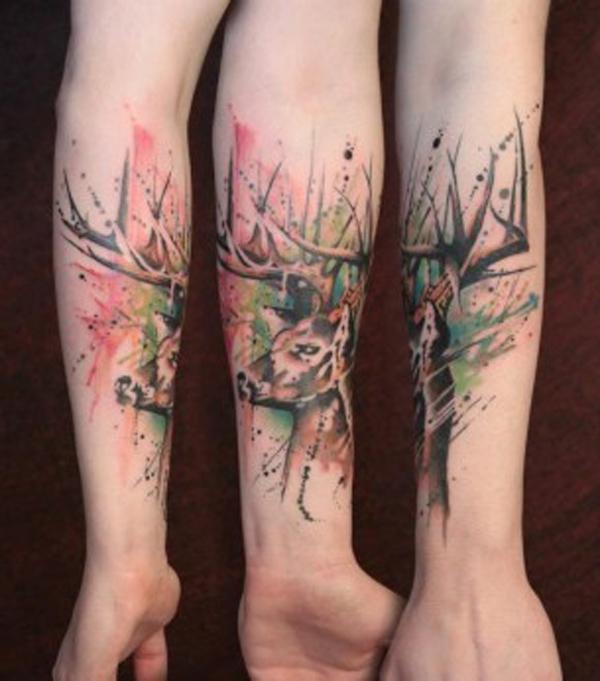 Forearm Watercolor Deer Tattoo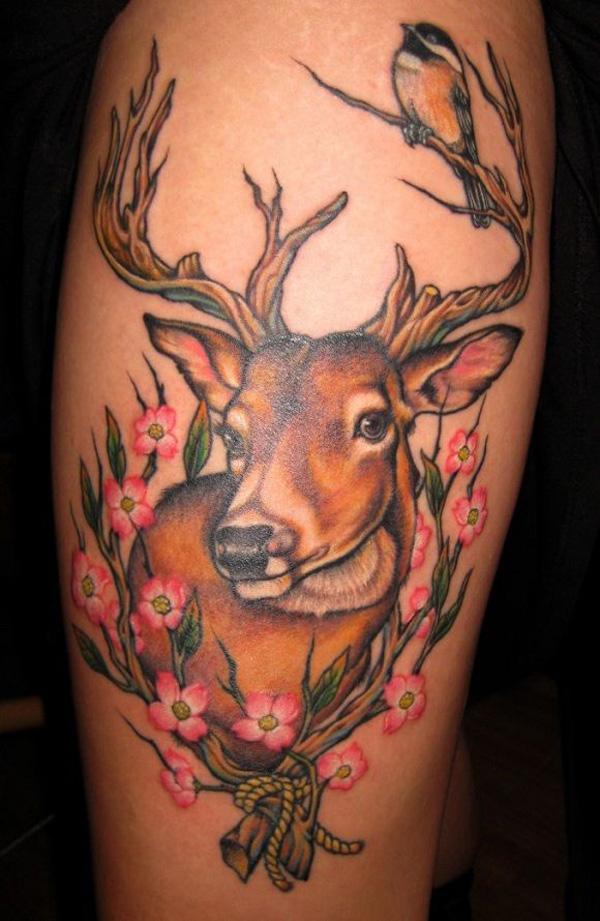 Coloured deer tattoos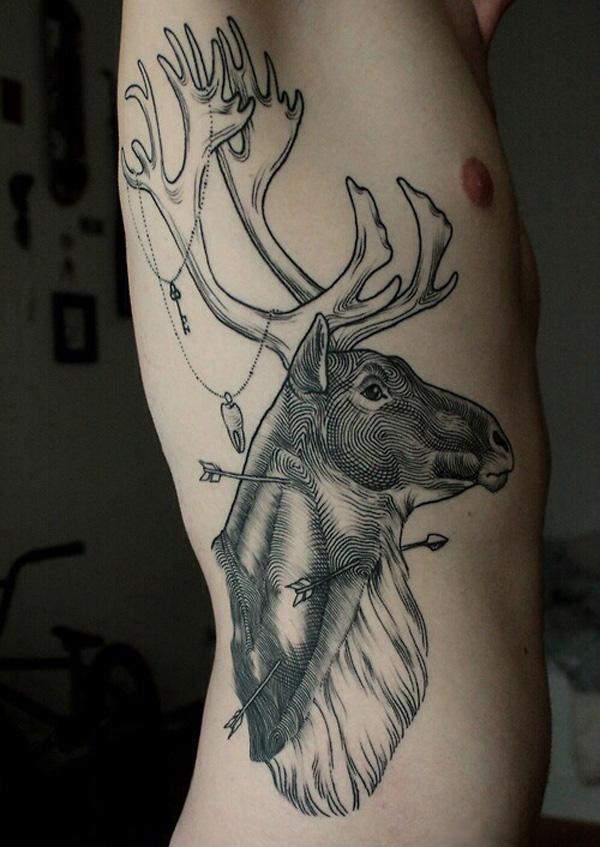 Deer Side Tattoo for Men