Sisterhood is a unique and special bond that's often filled with shared memories, laughter, tears, and an unspoken understanding that transcends time. What better way to celebrate this connection than with a sister tattoo? Here are some inspiring sister tattoo ideas that can help you and your sister commemorate your bond in a deeply personal way.
Matching tattoos can be a beautiful way to symbolize the bond between sisters. These tattoos can be anything that holds significance for both of you. A pair of matching words, flying birds or other meaningful symbols could be their eternal bonds between the two sisters. Sister tattoos are normally inked on the same or counter places of the two people.
Quotes tattoos for sisters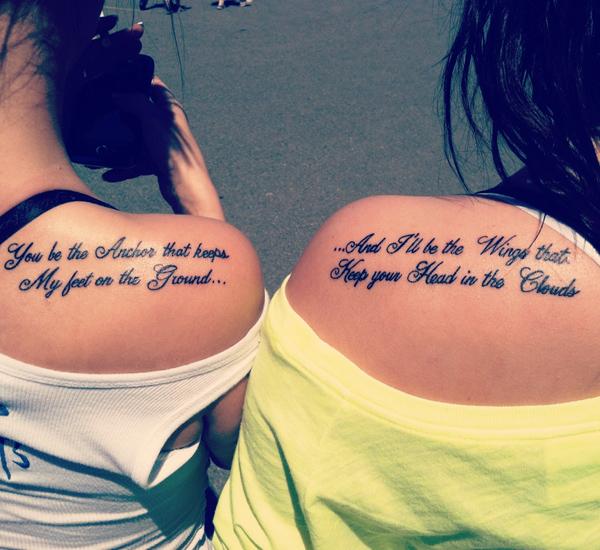 You be the anchor that keeps my feet on the ground … And I will be the wing to keep your head in the clouds.
Perfect quotes tattoos for sisters! Words are always intuitionistic way to express meanings. If you use quote tattoos, try to balance sentences, pay attention to antithetic parallelism and antithesis. Using a nice tattoo font is always essential to enhance the style.
Infinity sister tattoos – Infinity symbol with word sisters and flying birds tattoo on wrists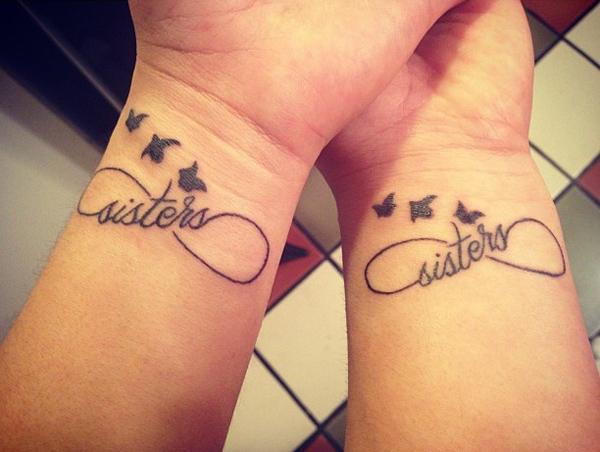 An infinity symbol represents something that lasts forever, much like the bond between sisters. Matching infinity symbol tattoos can serve as a constant reminder of your unending love and support for each other.
Quote tattoos on the shoulder blades of sisters – A perfect sister I am not … but thankful for the one I've got
Quote tattoo is the best to express the bonds between two sisters. A lot of people may share the same perception of this quote. Sisters must be perfect in skills, ability, or even personality. The love of sisters is priceless, unique and irreplaceable.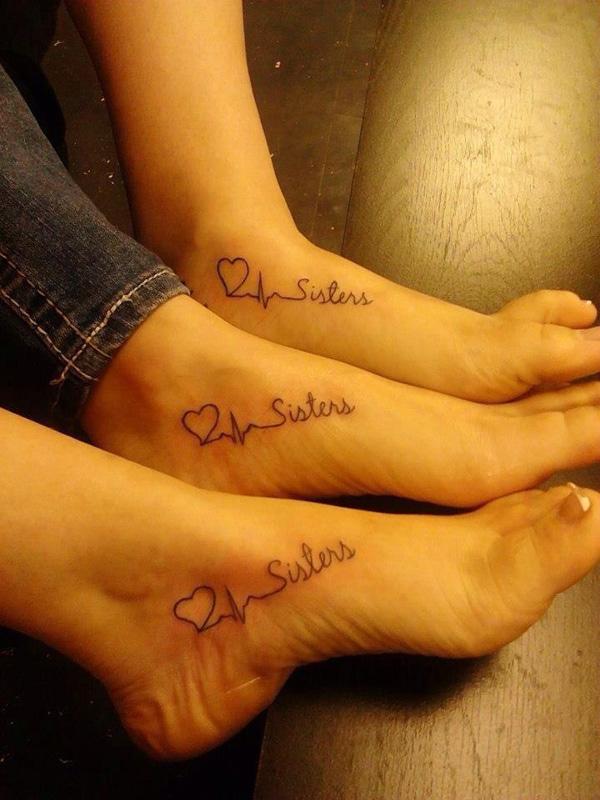 What tattoos are the best for three sisters? heart tattoos can express the deep affection of the sisters. The same heart rate means their hearts will be together like what is portrayed in the tattoos.
Everything was beautiful and nothing hurt tattoo for Sisters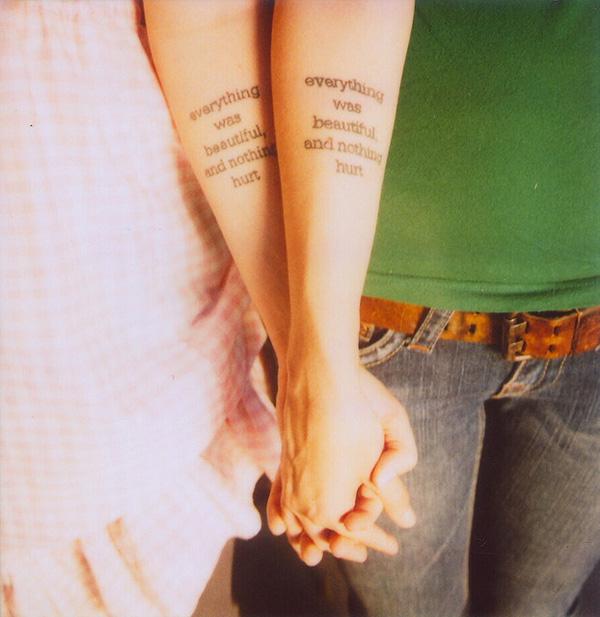 This is what everybody expects the world is.
Infinity tattoo with feather and anchor and quote for sisters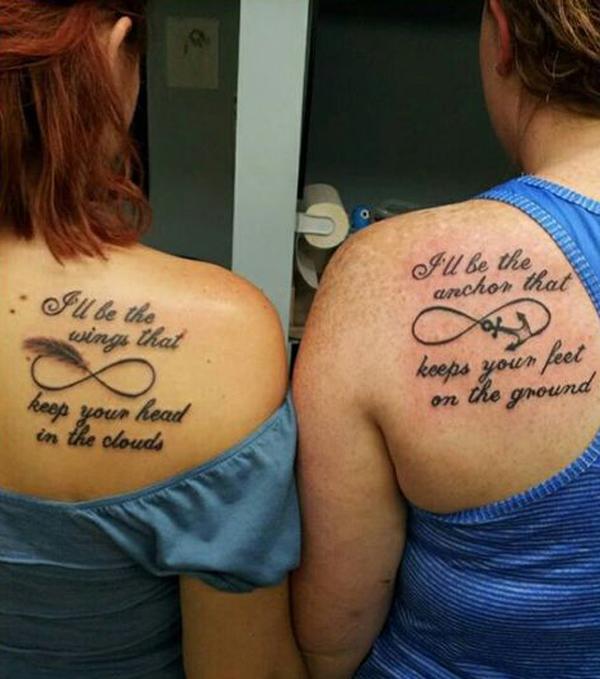 I'll be the wings that keep your head in the clouds.
I'll be the anchor that keeps your feet on the ground.
These are another quote sister tattoos touching one's heart. If there is a large age difference between them, the pair of quotes are perfect for the sisters. In the long run of life, sisters are always the reliable source to get encourage, help and direction.
Infinity and heart tattoo for sisters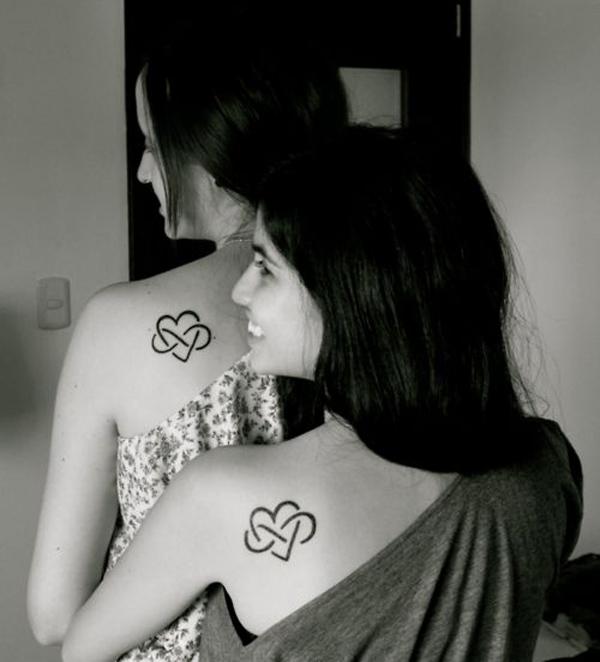 The heart in infinity symbol represents the eternal love of the two sisters.
To follow me I will follow you matching circle tattoo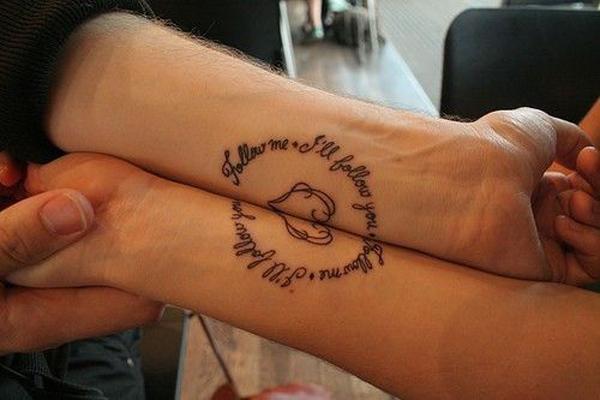 "To follow me. I will follow you." Looks like pinners in pinterest.
Ribbon sister finger tattoo
Ribbons of different colors have different meanings. Ribbons are cute and lovely and could represent very personal meanings for sisters. Notice the tattoos were inked on different fingers of the sisters.
To infinity and beyond sister tattoo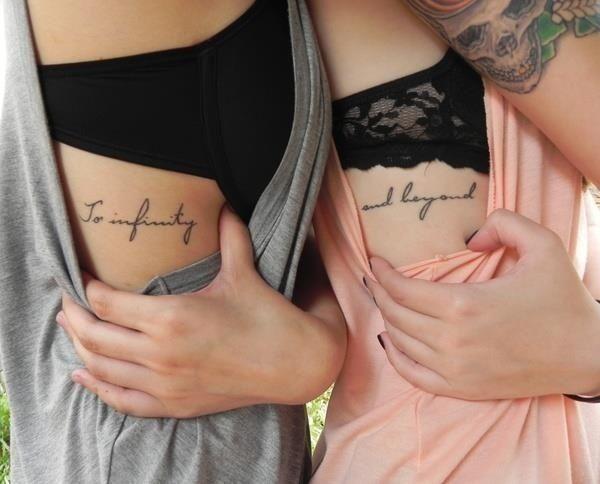 "To infinity and beyond" – another stylish quote tattoo
knot of love tattoos for sisters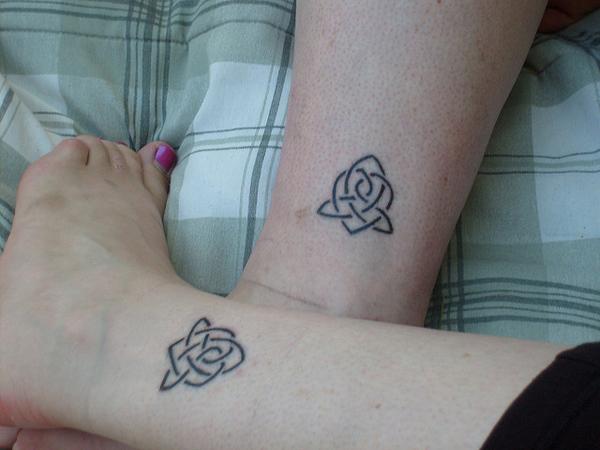 The knot is the best symbol to represent the bond of siblings. The Celtic inspired tattoo integrates a heart symbol into the Celtic Trinity Symbol.
Double love wrist tattoo for sisters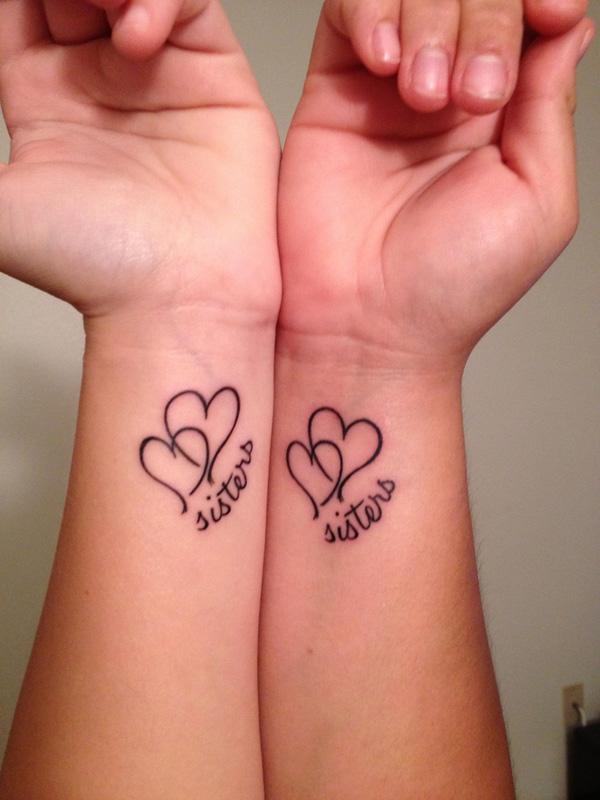 When the tattoos are worn by two sisters, you know the meaning of of the double heart symbol.
Lock and key sister Tattoos with Chinese characters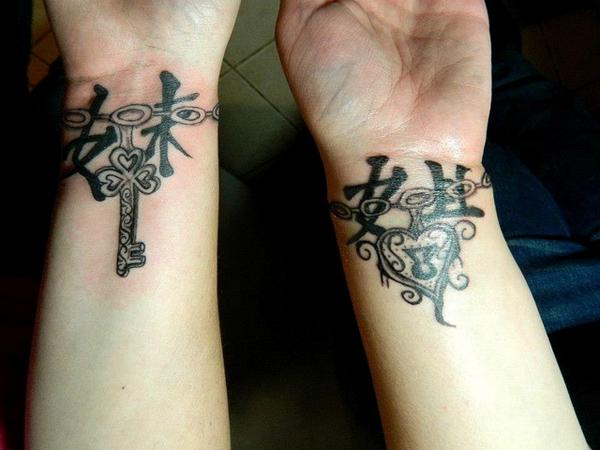 The heart of the elder sister can only be turned off by the key of the younger sister, bonded with the bracelet on their wrists.
Floral sister tattoo behind ear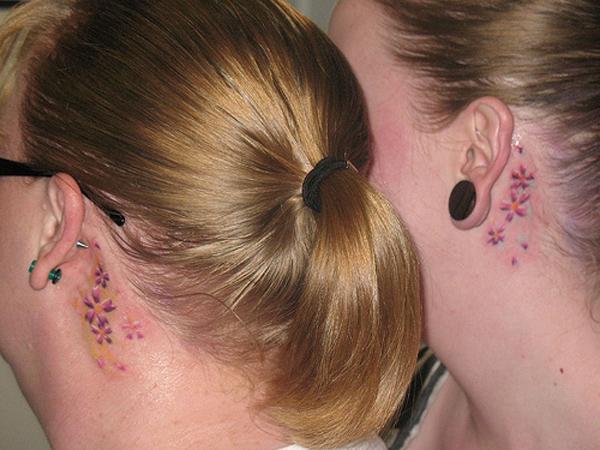 Flowers are a popular choice for matching sister tattoos. For instance, two identical roses or daisies can symbolize your shared experiences and parallel lives. Each flower can be customized to reflect your individual personalities through color or style. In this design, the stylish sisters never have to worry about the outfits on their ears.
Anchor with bow sister Tattoo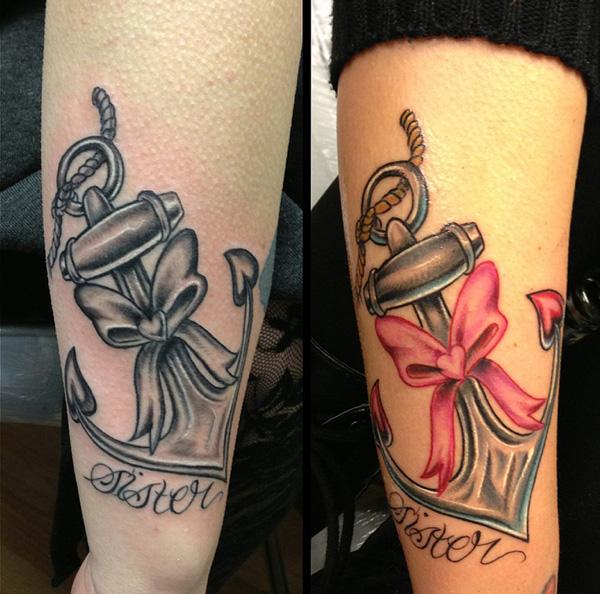 To infinity and beyond tattoo for sisters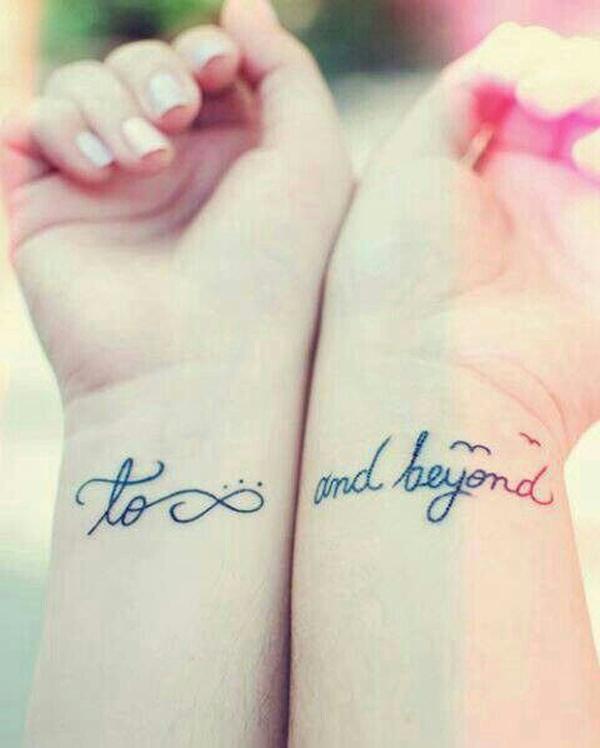 Quote sister Tattoos – There is no better friend than a sister… and there is no better sister than you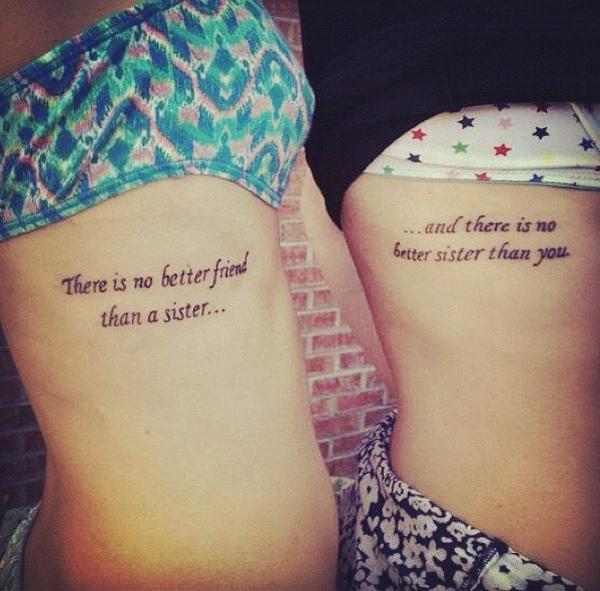 Quote shoulder sister tattoos – I'll love you forever. I'll like you for always.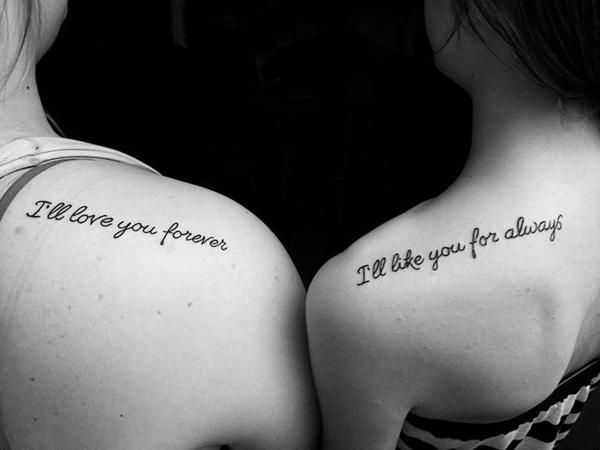 I'll love you forever. I'll like you for always.
Russian Nesting Dolls tattoo for sisters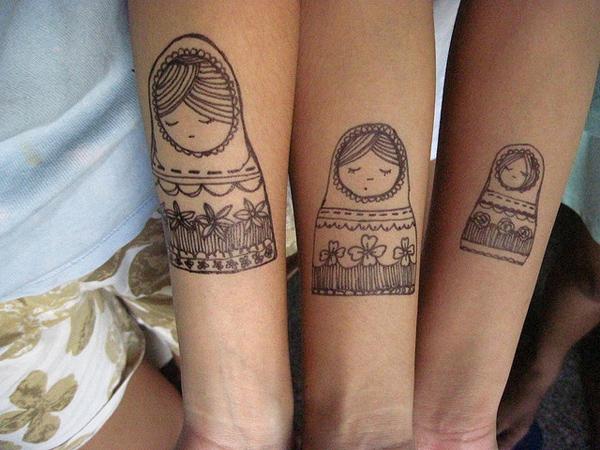 Infinity love with the word sisters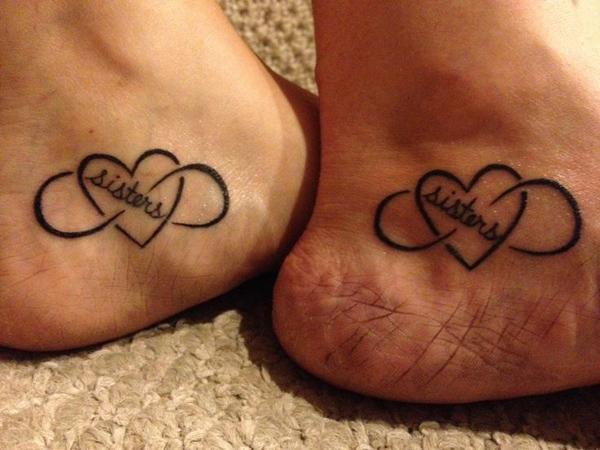 Infinity symbol with the word sisters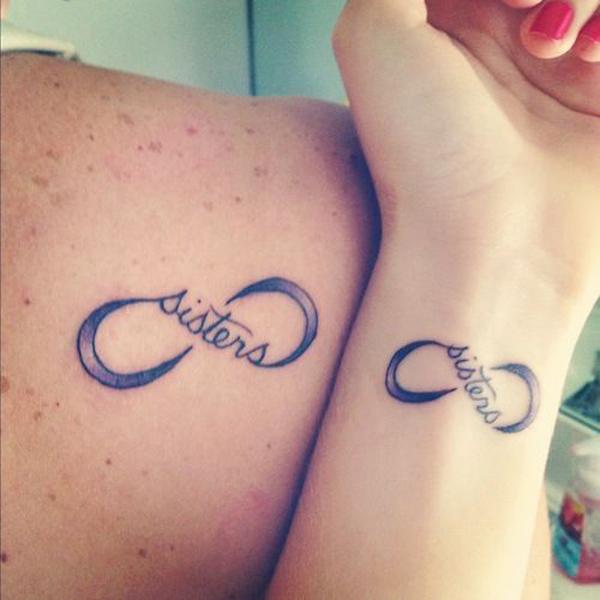 Quote tattoo for sisters – I've been afraid of changing. Cause I've built my life around you.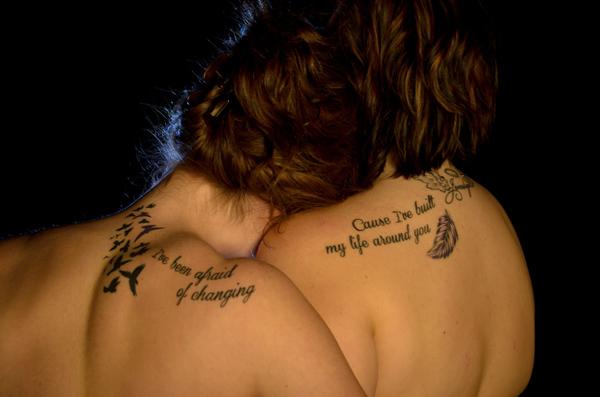 Matching tattoos for Sisters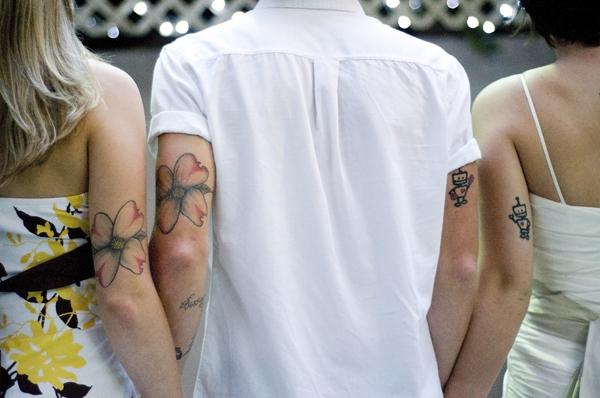 Black rose sister tattoo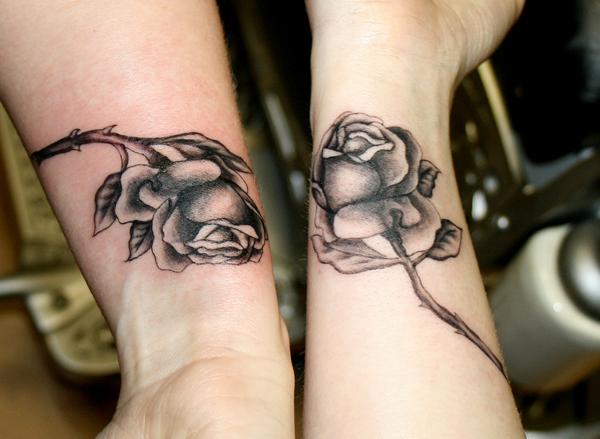 Anchors and star tattoo for sisters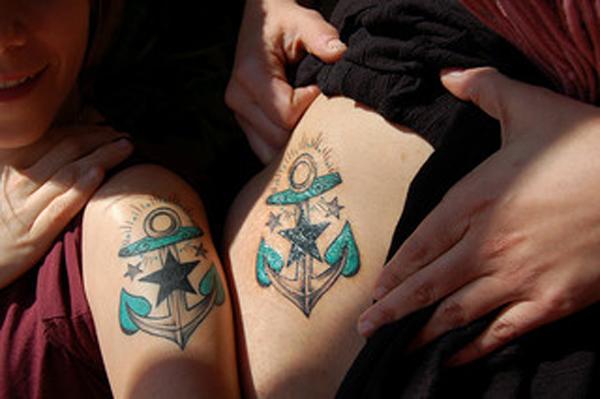 Matching Sister Tattoo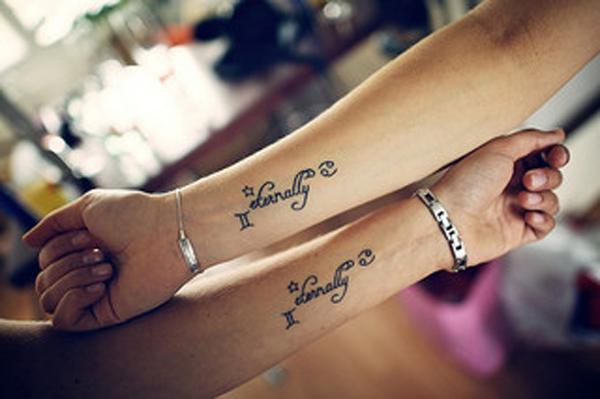 Origami sister tattoo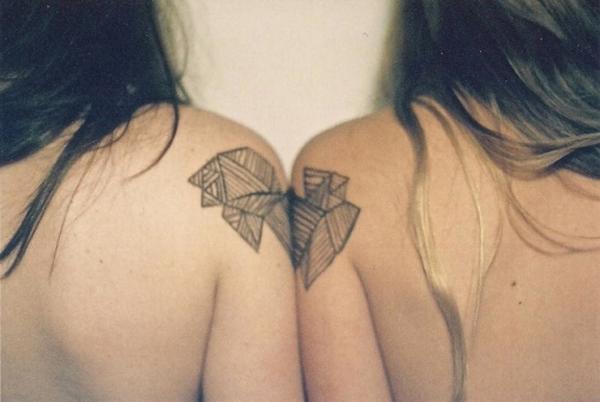 Heart and rose forearm matching tattoo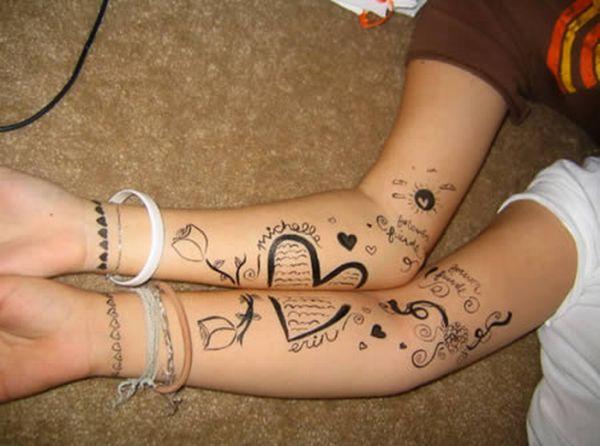 Infinity foot tattoos for three sisters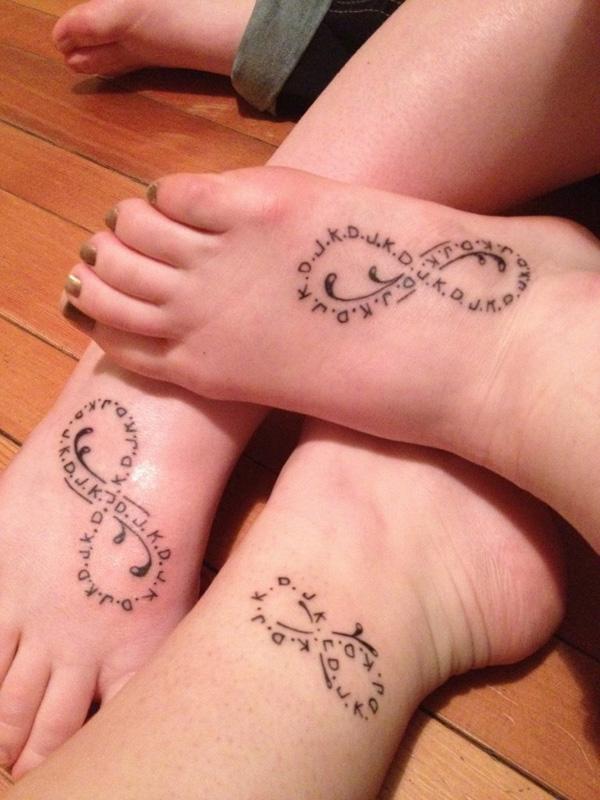 Angel and ribbon matching tattoo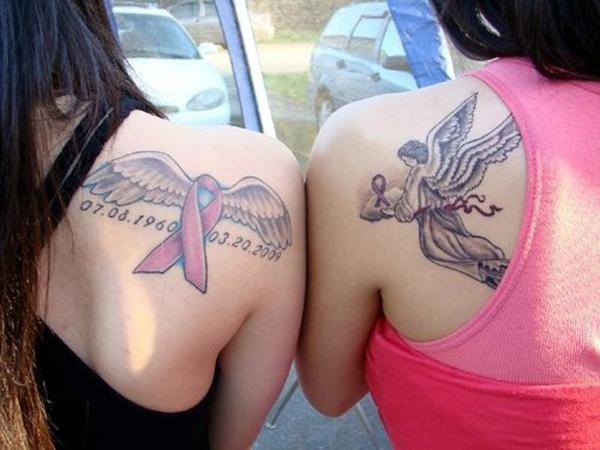 Silhouette birds matching tattoos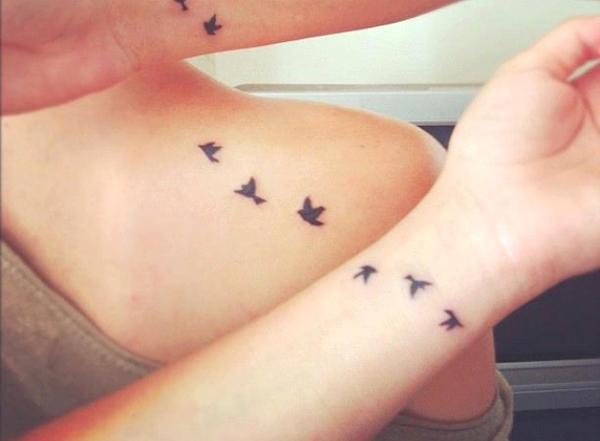 Heart with wings Sister Tattoos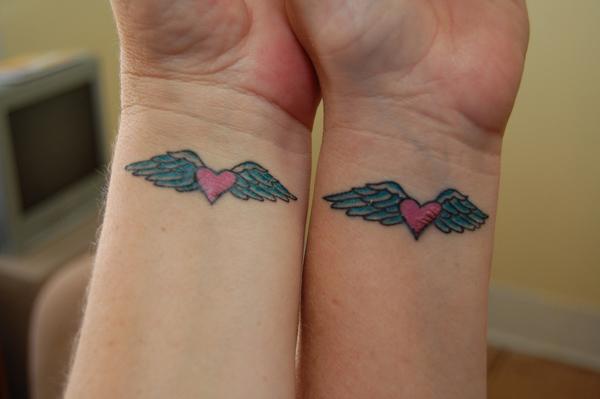 Quote sister tattoos – Together forever, never apart Maybe in distance, but not in heart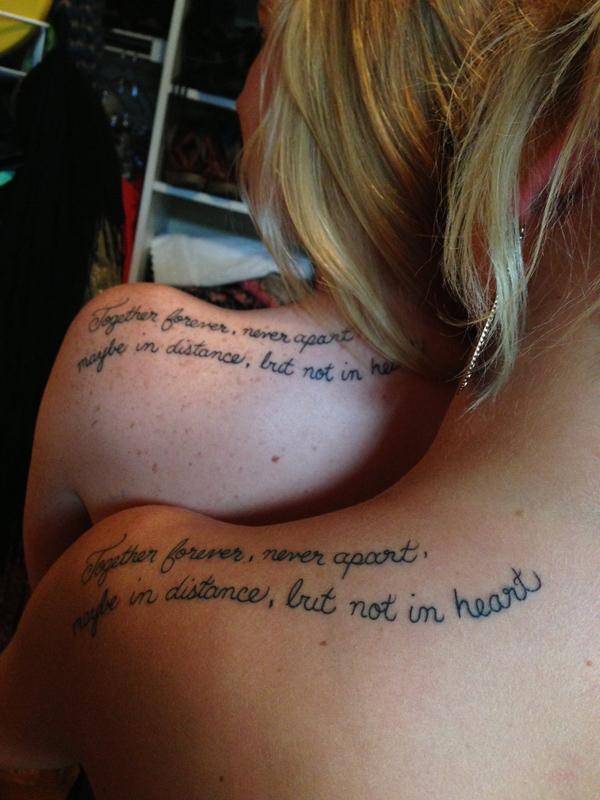 Together forever, never apart
Maybe in distance, but not in heart
Infinity foot tattoos for sisters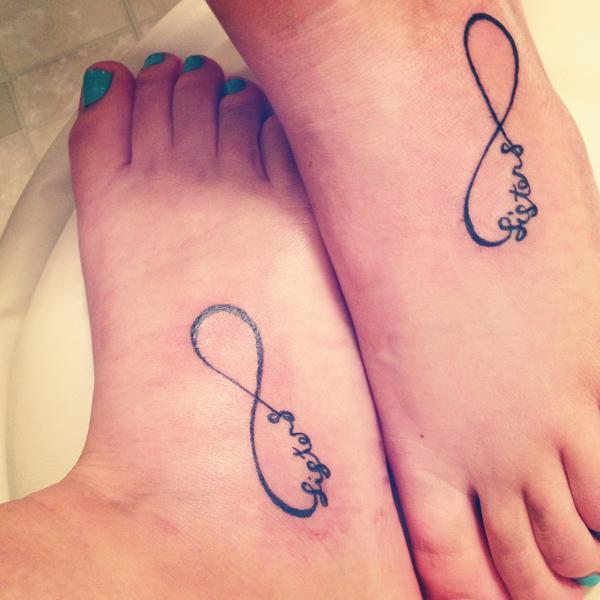 Lock and key matching tattoos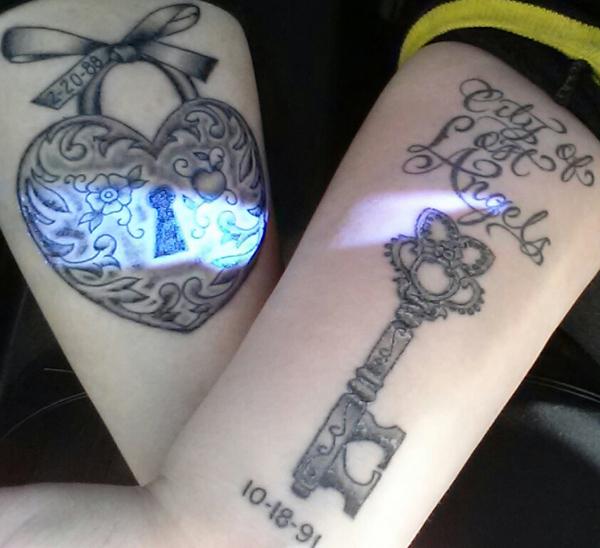 Sun and moon Yin Yang matching tattoos on foot
The yin and yang symbol, representing balance and harmony, can be a meaningful choice for complementary sister tattoos. It signifies how you and your sister balance each other out, each bringing something unique to the relationship.
Yin Yang matching ankle tattoos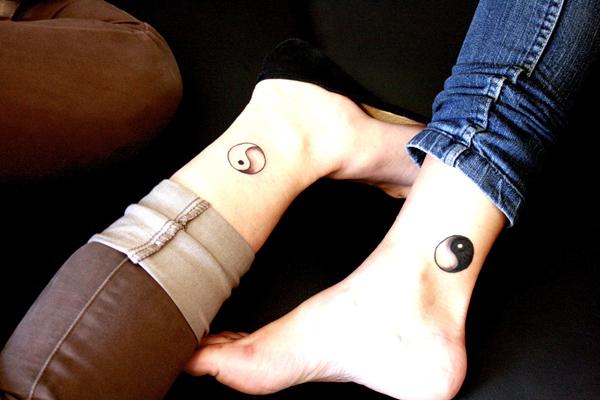 We shall never drift apart tattoo with anchor for sisters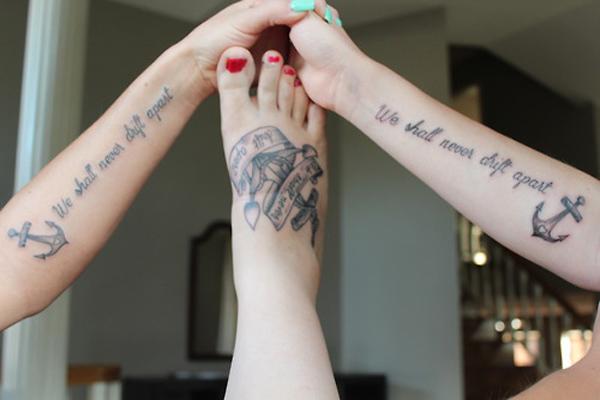 Ruler and Rat matching tattoos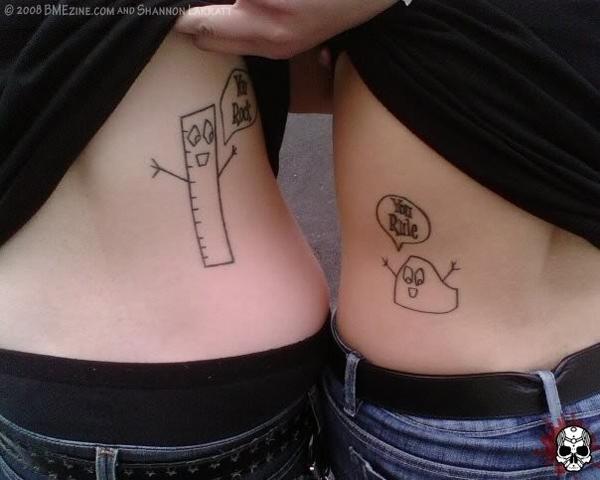 Crescent moon and sun face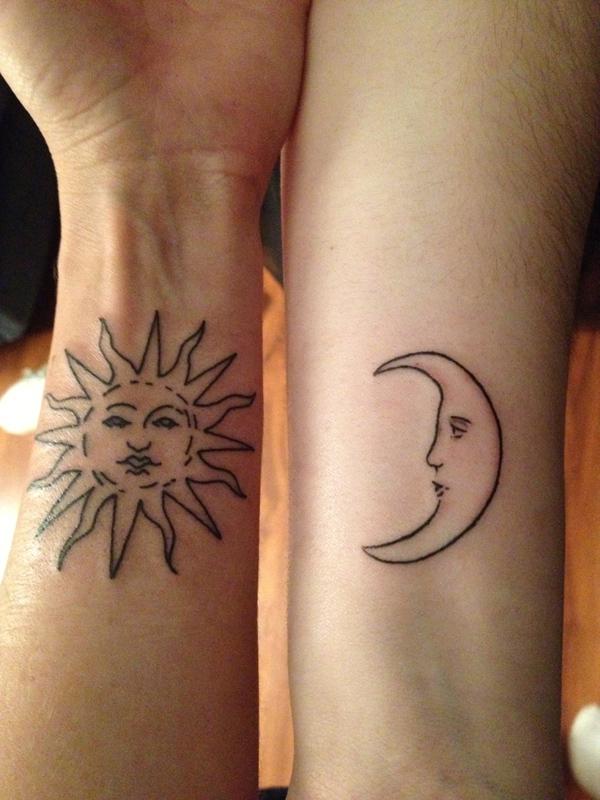 Bird sister tattoo ideas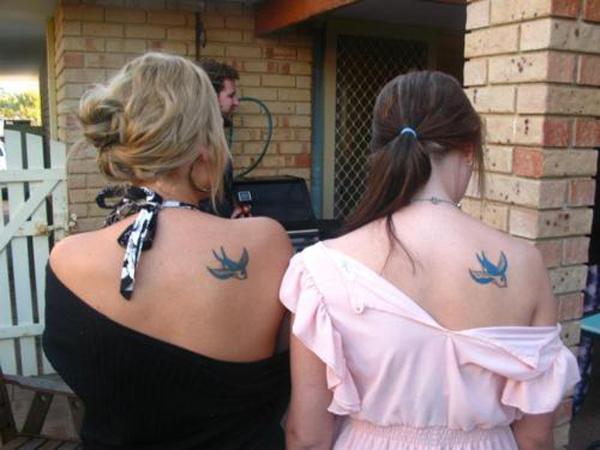 Sister foot tattoo with words Love the ground. Keep the earth below my feet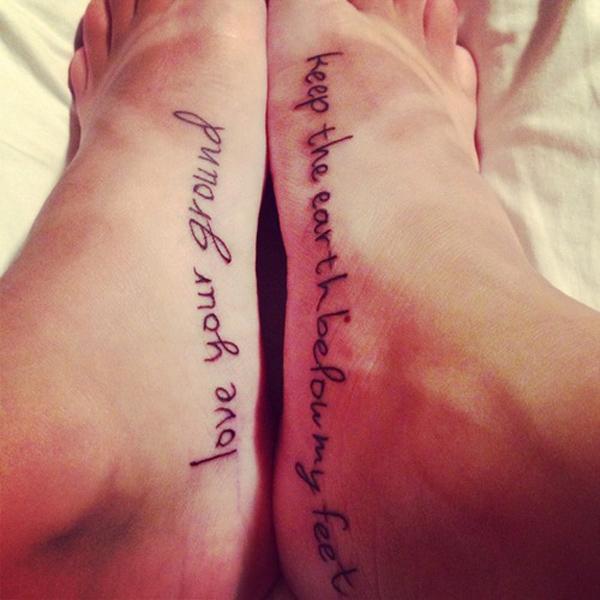 Foot is the mechanics to support one's body. So the foot is the perfect place for the quote tattoo.
Sisters forever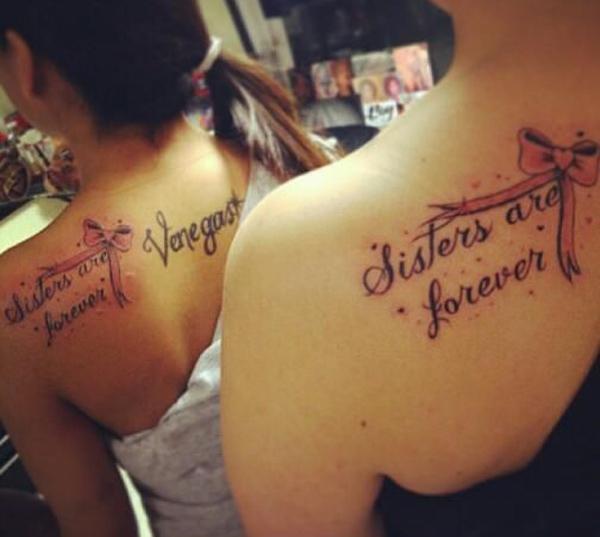 Simple words, simple meaning.
Cartoon matching tattoos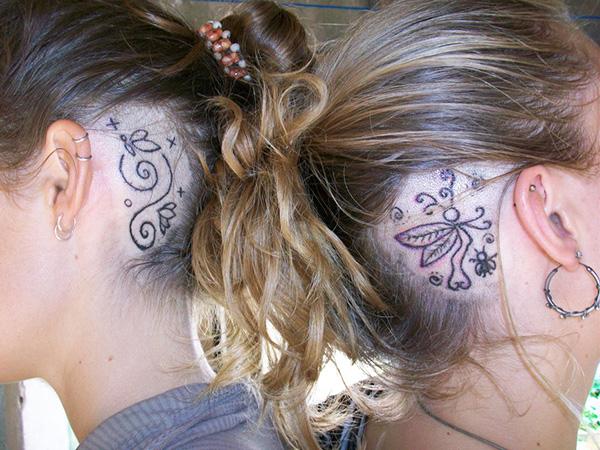 Head is an unusual place to get tattoo. It's normally chosen by creative people to get their tattoo on. The identical sister tattoos here are representing their rich imagination and exception that they will think together.
Purple and green rose sister tattoo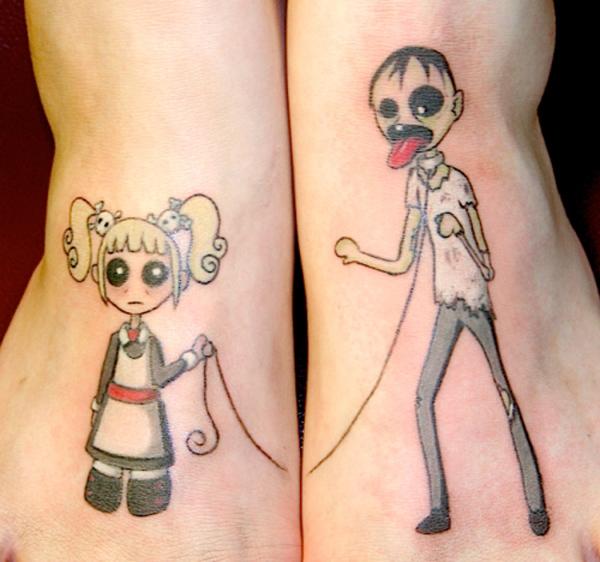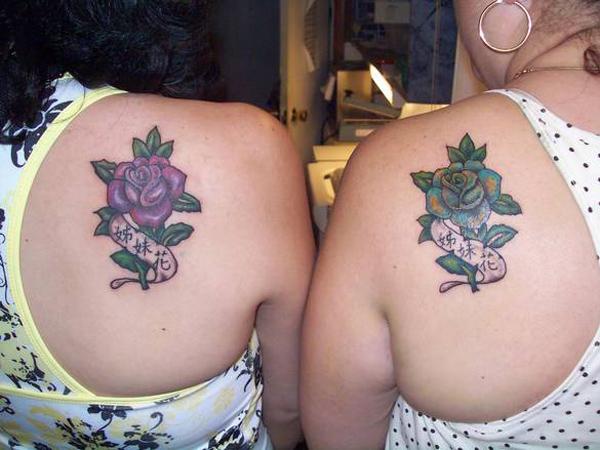 Sister tattoos with pink and blue roses with Chinese words "sister flowers". The beauty which will never change.
Mandala sister tattoo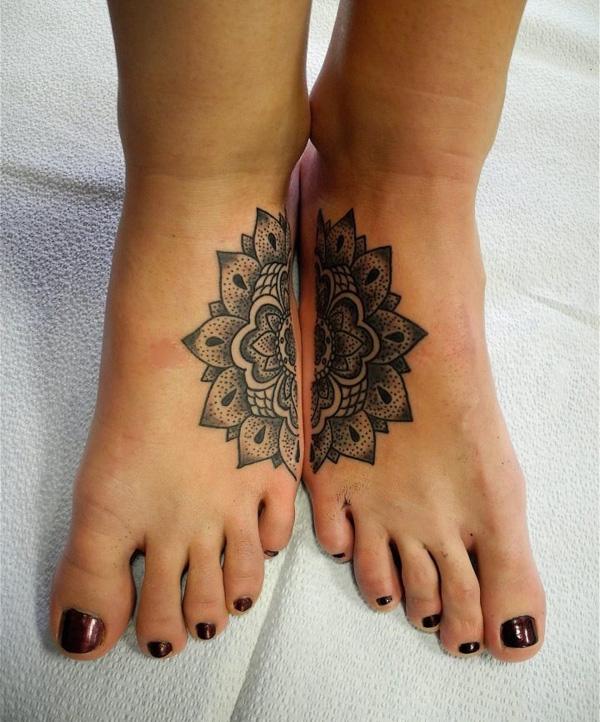 The sister tattoos are featured with half Mandala circle tattooed on one sister and half on another, representing radial balance between the two sisters, their equal importance to each other.
Trinity knot sister tattoo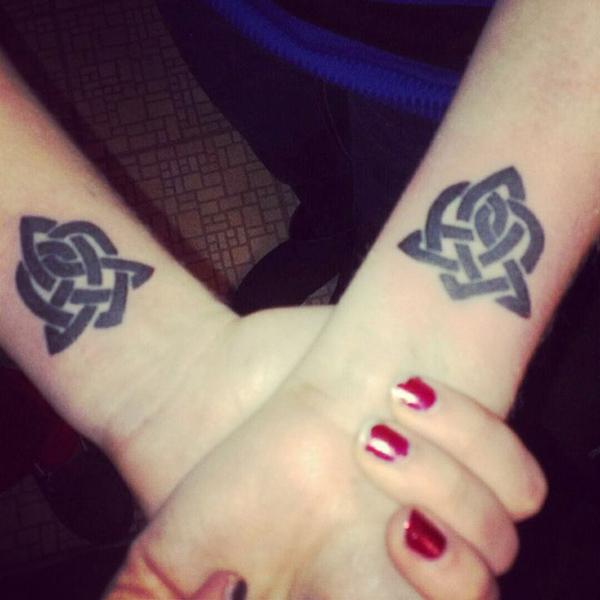 Another Celtic Trinity integrated with a heart symbol tattoo. Simple design, clear meanings.
Infinity feather sister tattoo with name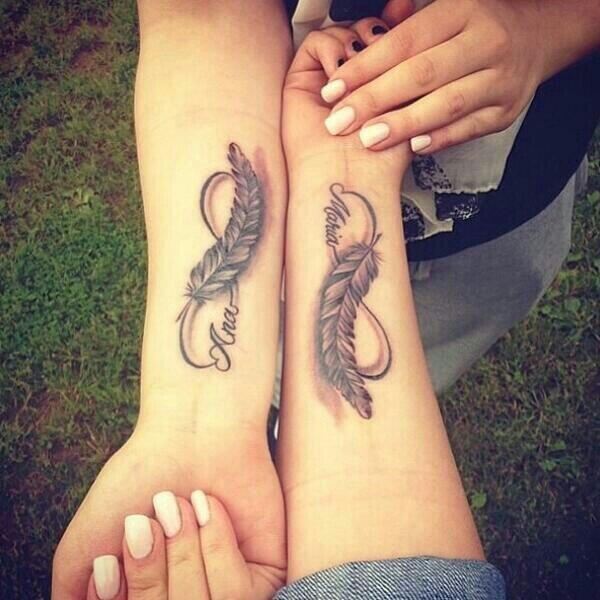 The sister design is featured with realistic feather and sister's name bonded with infinity symbol. The shadow and deep color, excellent tattooing works.
Triquetra knot tattoos for sisters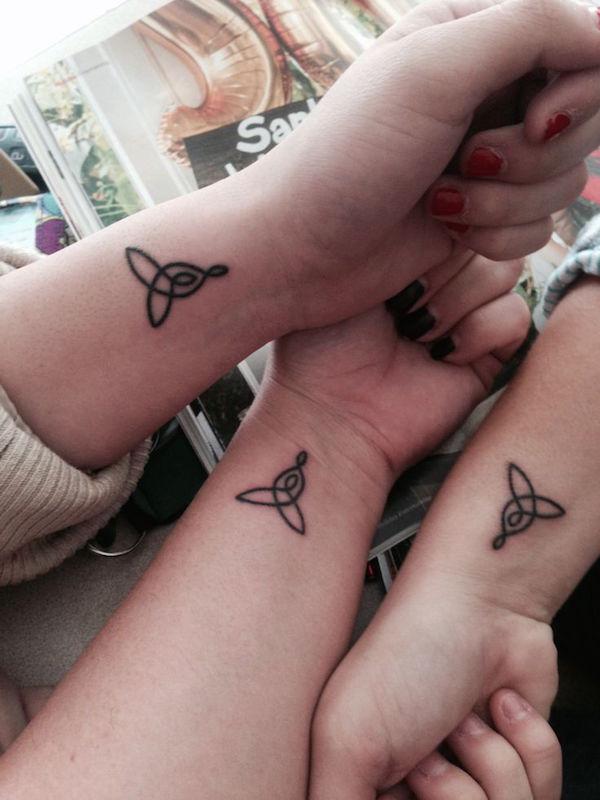 White Ink sister tattoo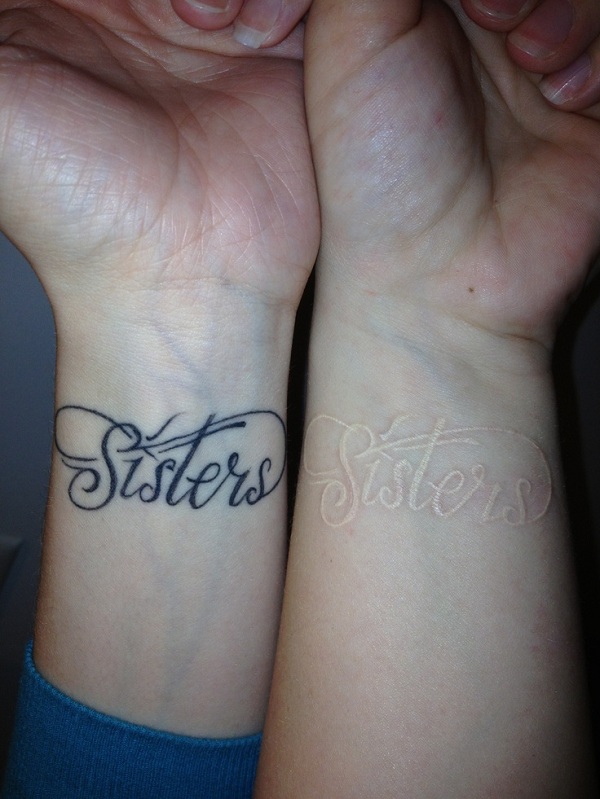 Font lettering sister tattoo on foot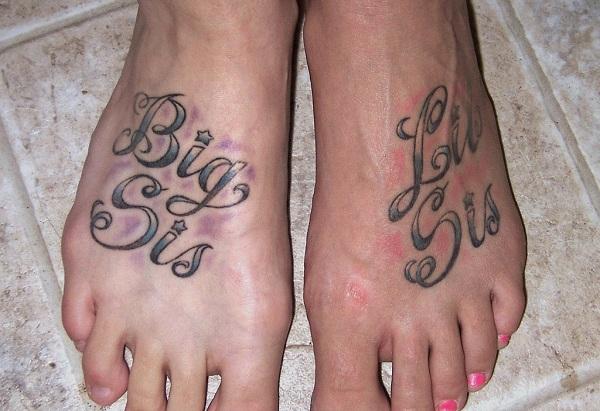 You make me smile butterfly tattoos for sisters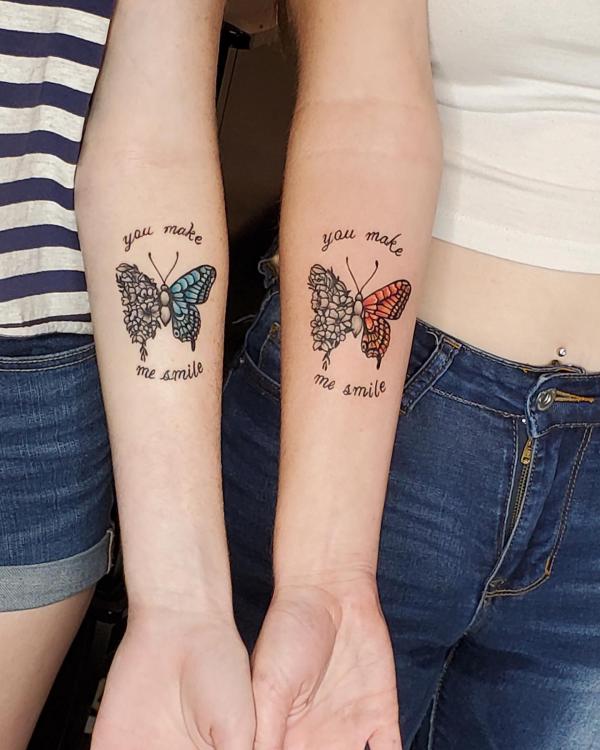 Blue butterfly sister tattoo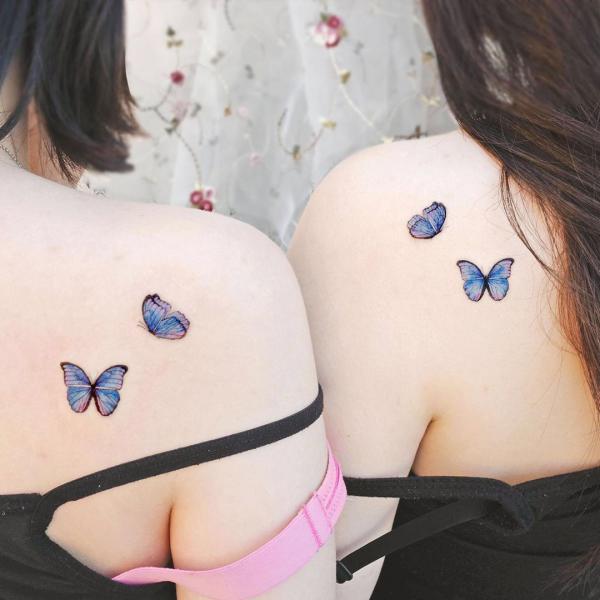 Constellation sister forearm tattoo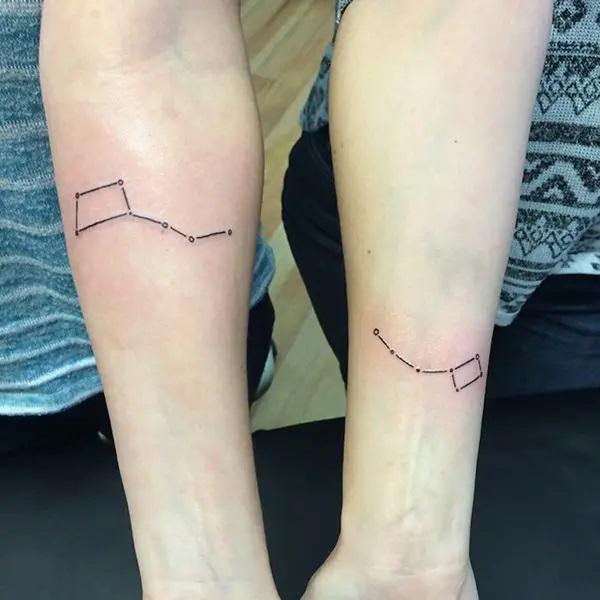 Crane Origami sister tattoos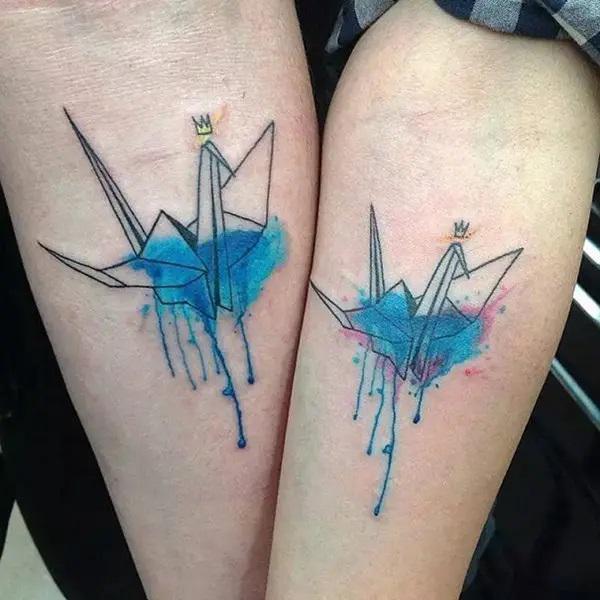 Crossed arrows and diamond matching tattoos for sisters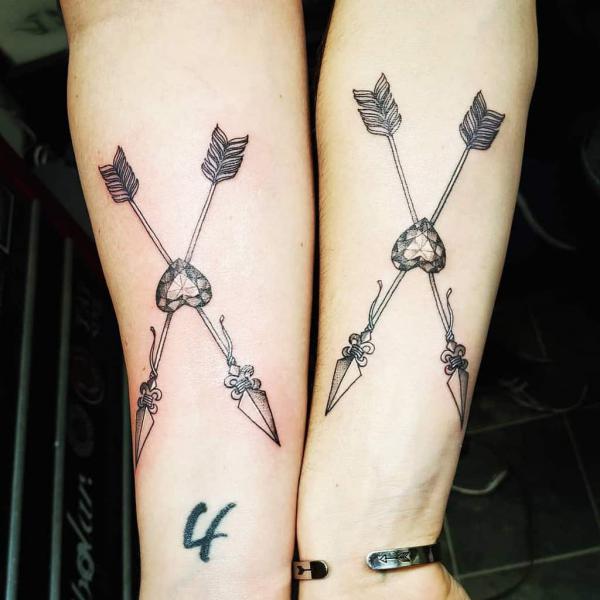 Feather infinity matching tattoos for sisters
flora color fine line sister tattoo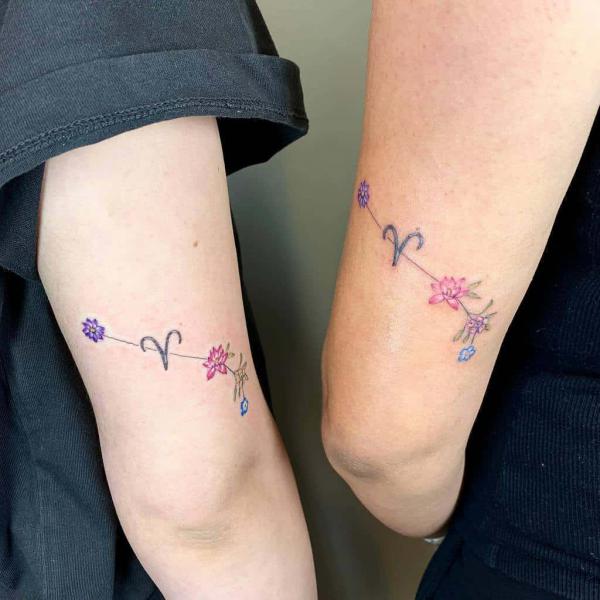 Floral matching tattoos for sisters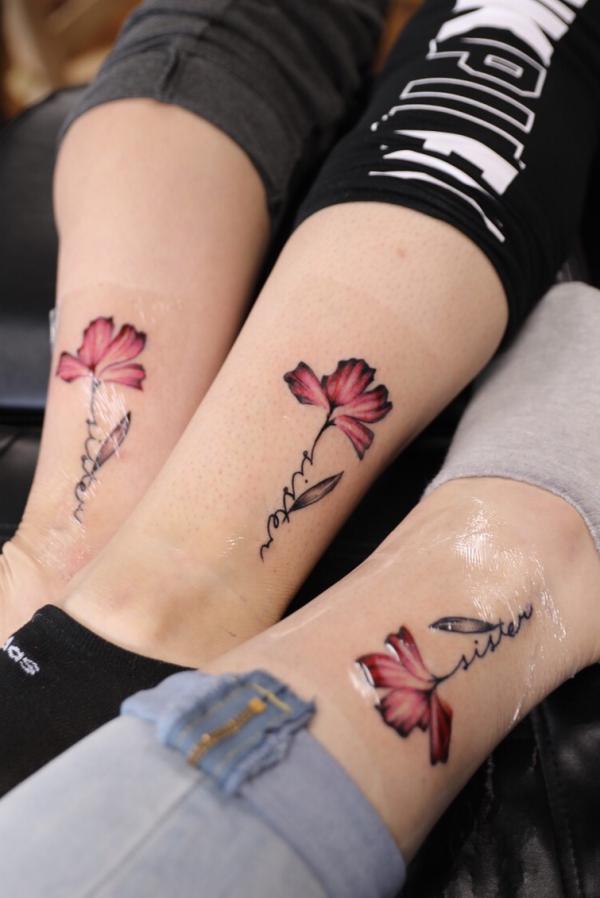 Flower and butterfly sister tattoo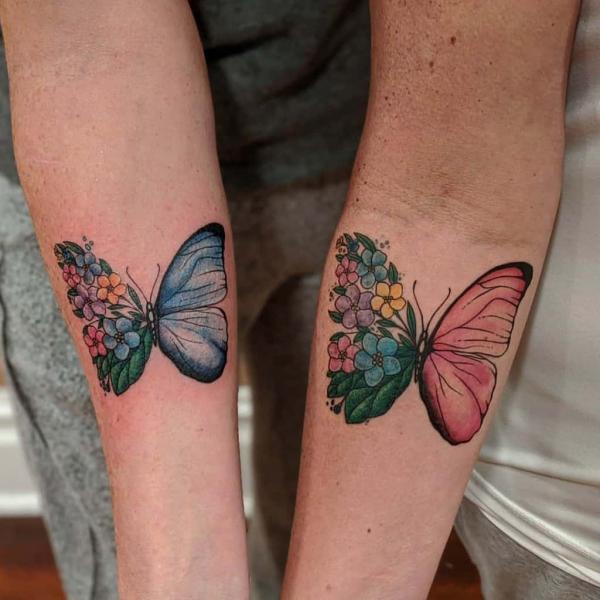 Geometric daisy matching tattoos for sisters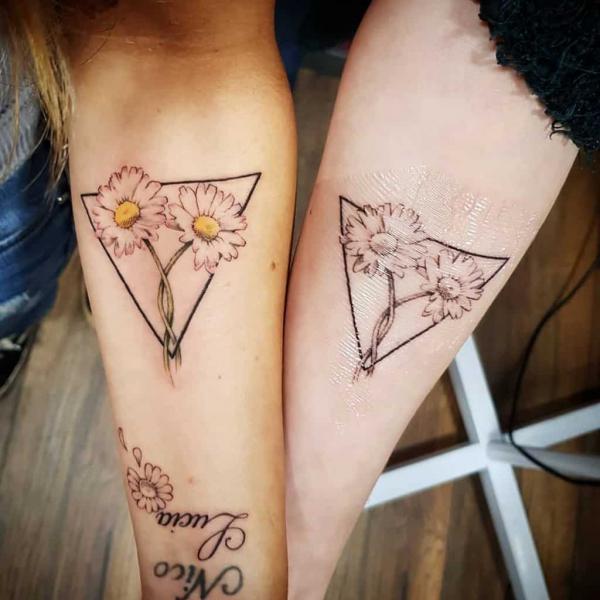 Hamsa hand Big Sis and Lit Sis tattoos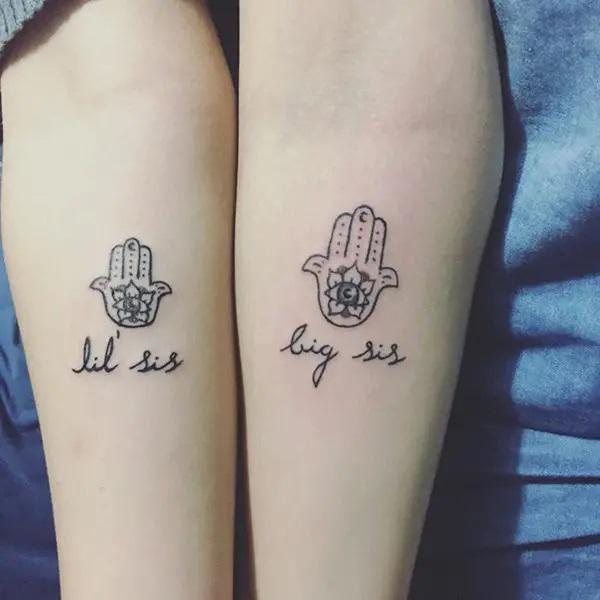 Heart and butterfly matching tattoos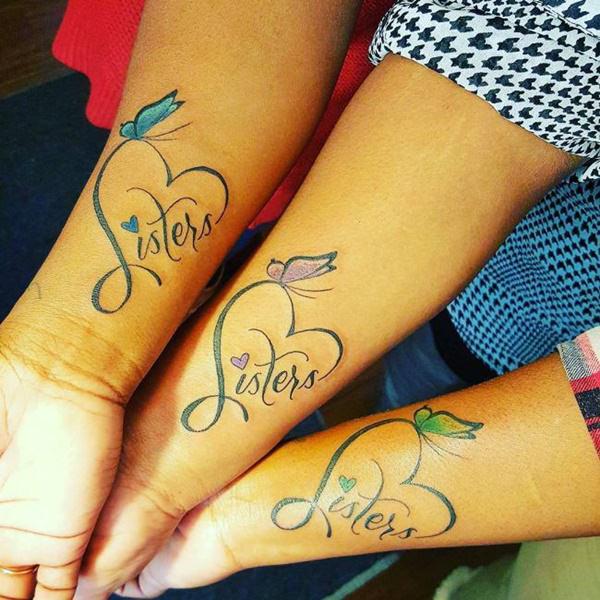 Heartbeat matching tattoos for sisters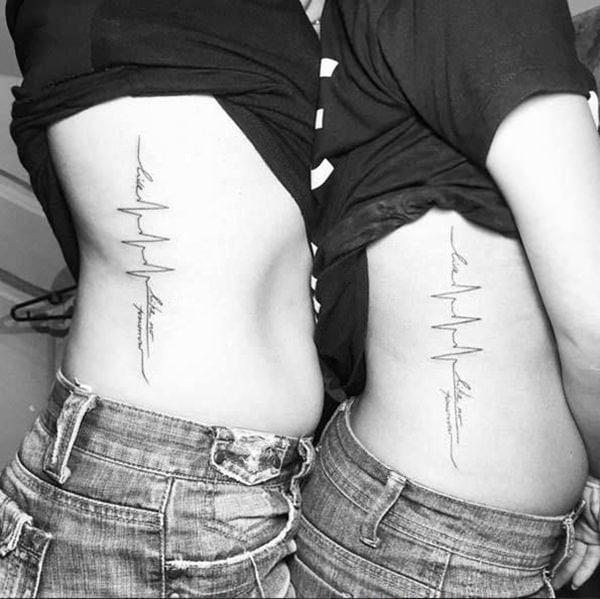 Hearts and lifeline sister tattoo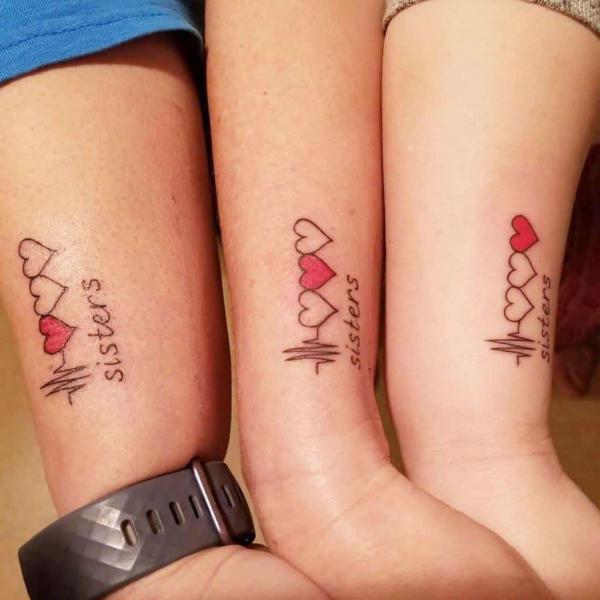 Kawaii kitty tattoos for sisters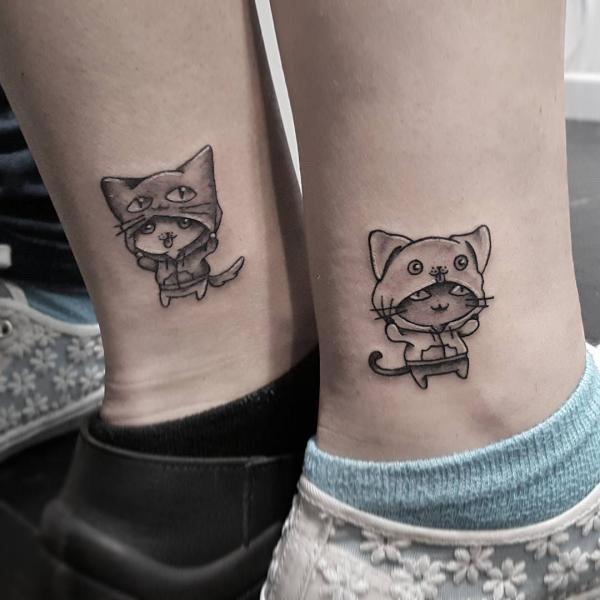 Little finger connecting line matching tattoos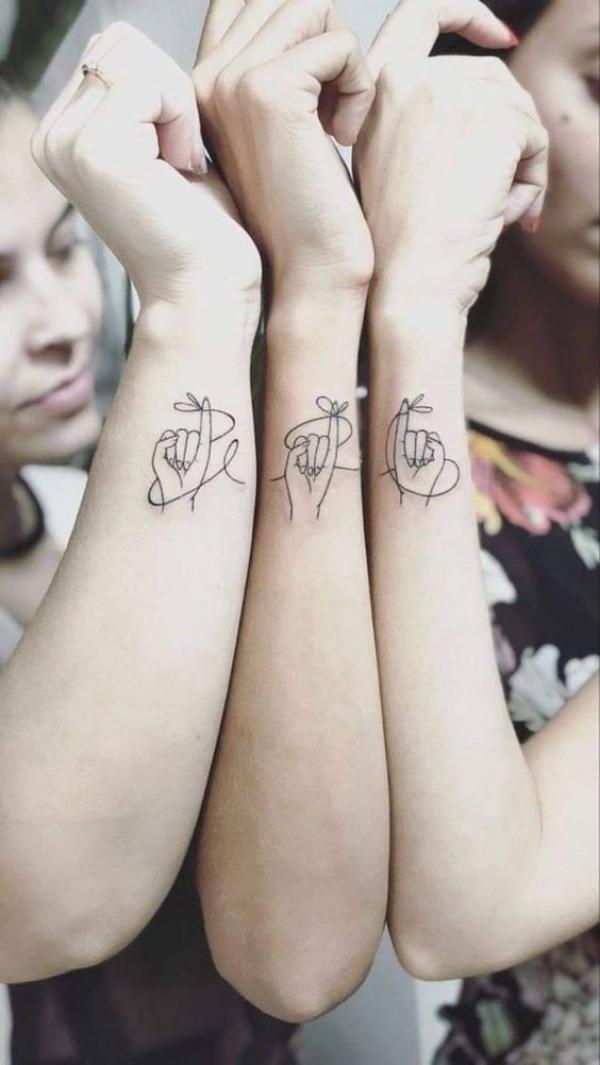 Matryoshka doll sister tattoos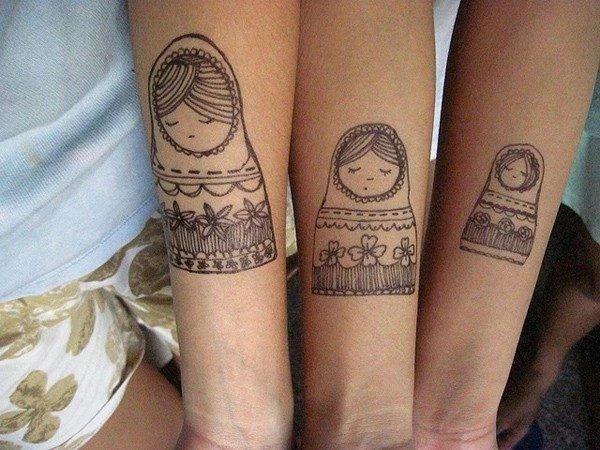 Mermaid sister tattoos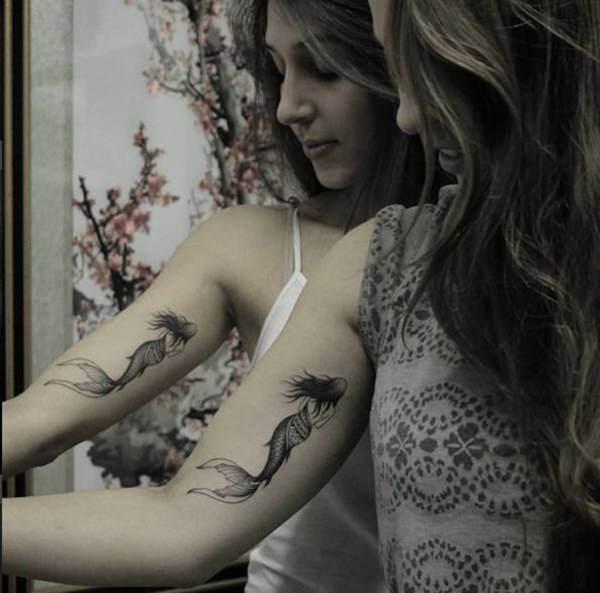 Pinkie swear tattoos for sisters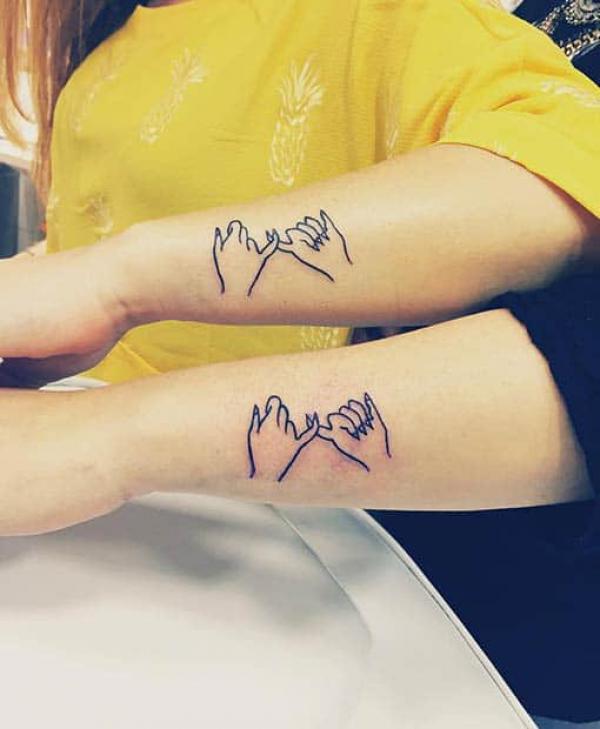 Sister constellation Zodiac Signs tattoos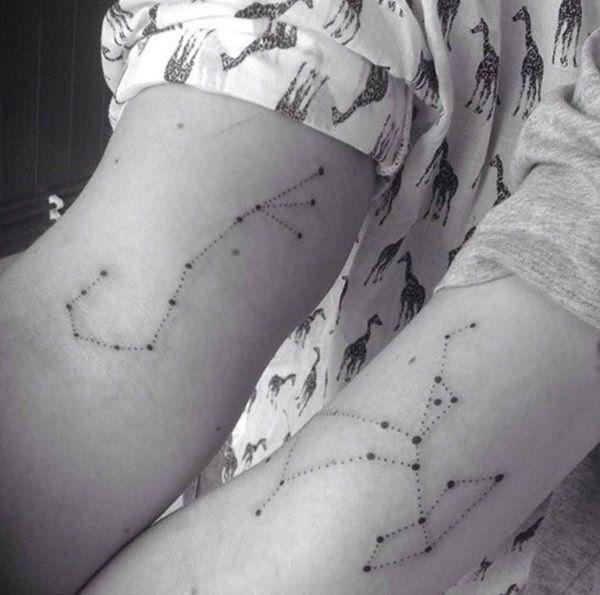 Celebrate your shared or differing astrological signs with zodiac-inspired tattoos. They can symbolize your individual personalities and the celestial ties that bind you.
Sisters line work tattoos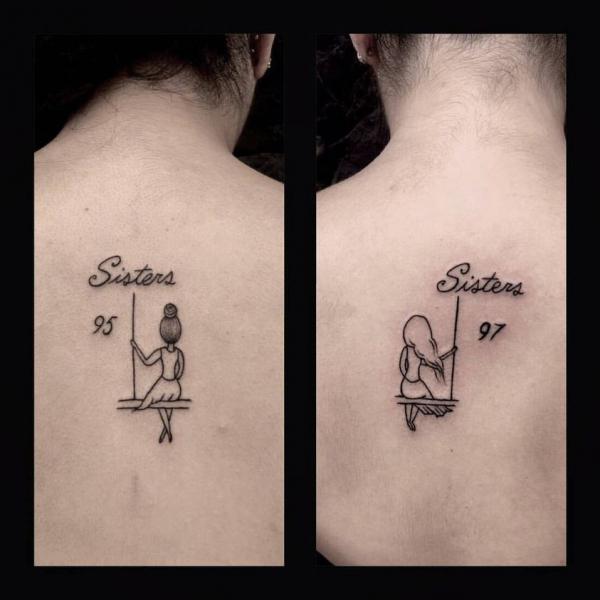 Sun and moon matching tattoos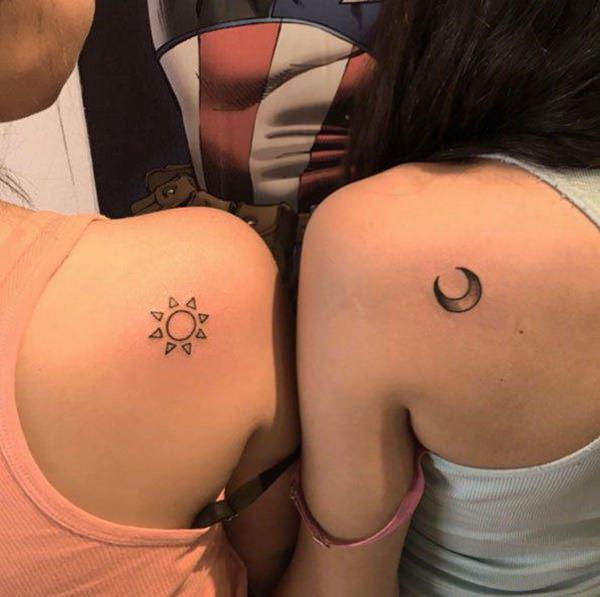 Wind rose sister tattoos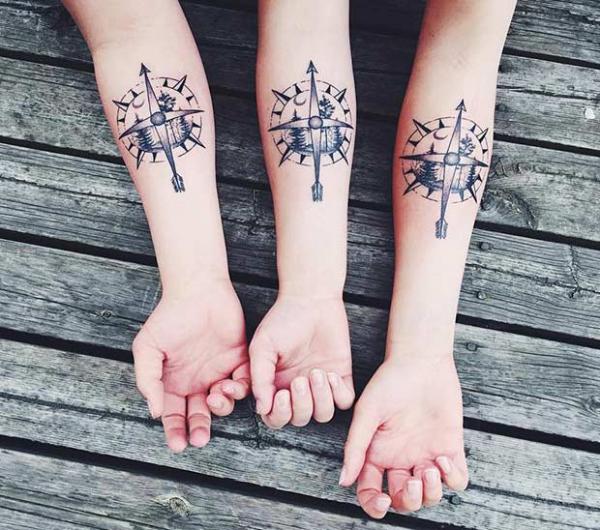 Conclusion: Celebrating Your Unique Bond
Sister tattoos are a beautiful way to celebrate the special bond you share. They can serve as a constant reminder of your shared history, your love for each other, and the unbreakable bond that only sisters can understand.
Remember, the best sister tattoo ideas come from your shared experiences, inside jokes, and memories. So, take inspiration from these ideas, but put your own spin on them. After all, your sister tattoo should be as unique as the bond it symbolizes.