Among many things to prepare for the perfect Christmas, the right nail style is certainly important. It could be the fundamental step when you think about how to dress for the holiday. Think about how many family members or friends you are going to gather with during the holidays, it's definitely something that Can not be ignored. On the other hand, it's fun to play with the ideas. You can experiment with different materials and colors.
If you choose a French manicure, you can change the usual colors using gold, silver, red or green instead. Metallic nail polish is quite perfect for Christmas nails and it allows you to easily create funny combinations. You will look perfectly elegant and classy, but if you want something different you can also play with the colors and draw little Christmas trees on your nails. Glitters, crystals, black and gold… the rules to follow are not many, besides elegance and brightness, which are certainly two of the most important features of the season.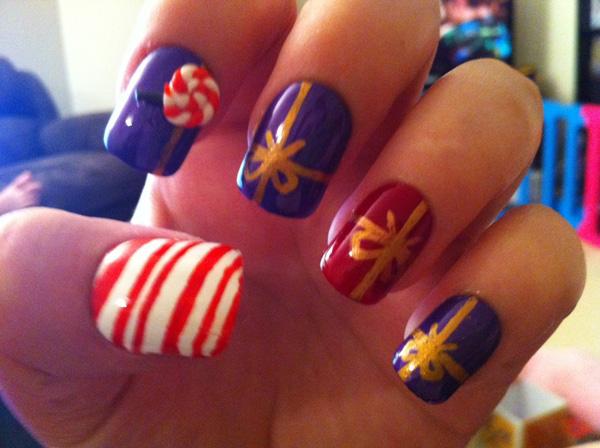 You can choose something classic but surprising. For instance, get inspired by the patterns of the traditional symbols of the season, such as gift boxes, snowmen, snowflakes, holly leaves, etc. And what about Santa Claus himself? Use different materials, choose a 3D style and you'll surprise the entire family with your astonishing Christmas nails.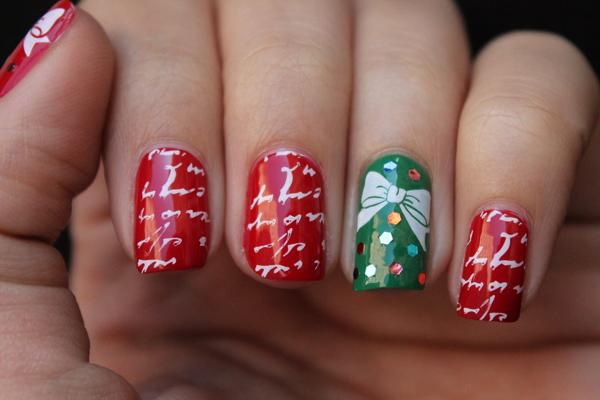 You can also use the so-called bubble nail art, it'll help you drawing the patterns you have selected. Stiletto nails are quite fine too, if you choose the right shapes and colors. As a matter of fact, you can really push some boundaries here and choose something innovative, creating new styles and modifying different models in order to create your personalized Christmas nails.
Even if you have short nails, you can always find the right style for Christmas. For instance have you ever thought about using velvet powder? As long as you choose the right colors (for Christmas you should really focus on red, silver, gold, blue or green) you will have elegant nails with an original, unexpected touch. You can also combine the velvet powder with golden glitters. The result will be brilliant and it will attract the attention of the people around you, graciously. The good thing about Christmas, is that everyone is in the perfect mood, everyone is happy and willing to play. Think about it as if it was Halloween, only brighter and less creepy (of course!). Choose your dress carefully, combine it with the right colors and you'll be ready to go!