As girls we would always want to make ourselves look neat, clean, presentable and pretty. We have our hair makeup, and have our nails wear lovely polish. There are a lot of inspirations to make our nails to look special. One of the cutest nail designs would be the polka dot inspired nail designs.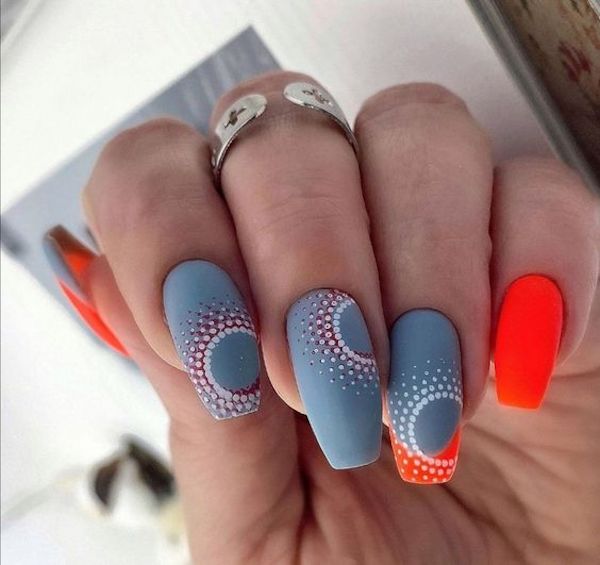 Polka dots nails are easy and adorable nail designs. To be be creative. You could DIY many ideas by yourself and add fun and joy in the design. You need to prepare some stuff when making a polka dot nail design:
Use at least two or three colors of nail polish of your choice
Nail polish remover
Any of the following that is available:
Toothpicks
Band Aid
Q tips
Cotton tips
Pencils
Nail art pens
Permanent tip marker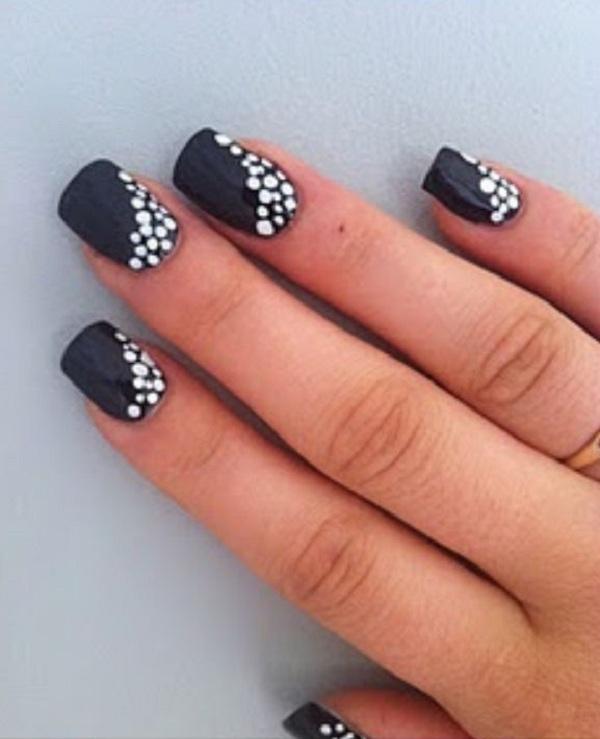 Painting Polka Dot nails
In painting Polka Dot nails, start off with the regular base color. You can choose any of your likings. You can even opt for a clear base color if that goes with the design or color combination that you have in mind. Before doing anything else, leave the coat to dry.
The next step is the fun part; putting on the polka dots! Choose the polish color that you want and what you must remember is that lot of tools can help you put on the polka dots; just be sure to choose which one is comfortable for you.
The easiest tool to spot at home would be toothpicks. Break out the pointy edge of the toothpick so that you will have a thicker and rounded edge. Dab a small amount of polish on to a clean sheet of paper. And slowly but surely poke the toothpick into the polish and slowly coat your nail base polish with small polka dots.
A band aid is also something that you can find commonly at home. Simply cut off the part where there are small holes poked into the band aid and pace it over your nail. The band aid will stick in place and you can simply paint over the band aid's holes. Remove the band aid and you will have extra small but pretty looking polka dots.
Q tips, cotton tips and pencils also follow the same procedure and they can be easier to use for some who would want bigger or wider polka dot sizes. Nail art pens and permanent tip markers are specially designed to create perfect looking.
You can also overlap polka dots with each other to achieve a wonderful effect! Of course don't forget to apply your top polish to preserve the polka dots which you have creatively dabbed on your manicure.
Examples of Polka dots nail designs
Can't wait to start your polka dots design? If you like to find inspirations from fellow designers, here is a collection of the best polka dots nail art designs on the net. Share us your nails on the comment if you have the similar design.
Sky blue Polka dots and daisy petals nail art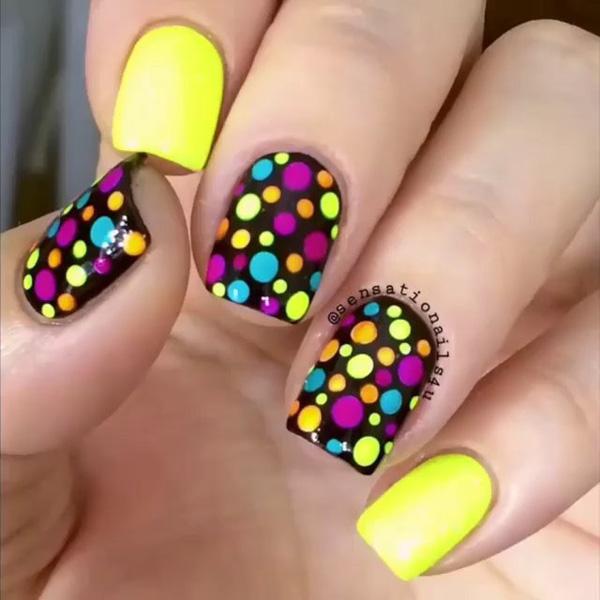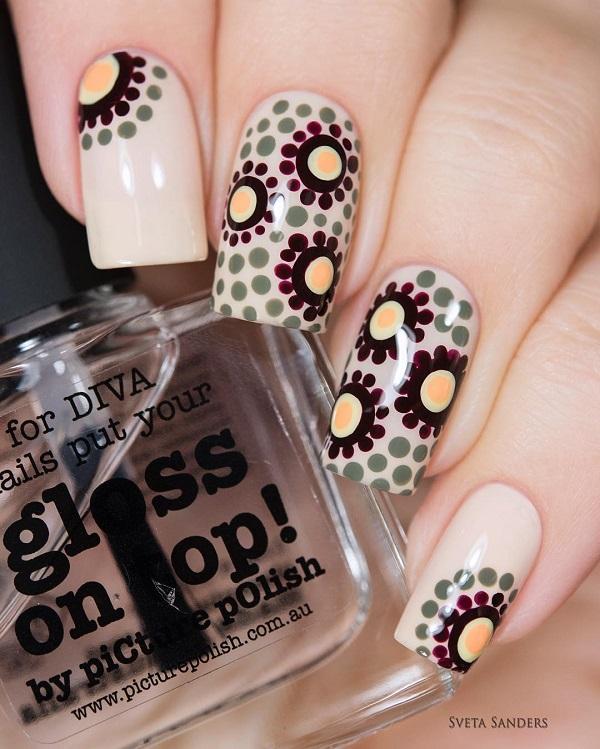 Snowflakes and polka dots on lacquer French manicure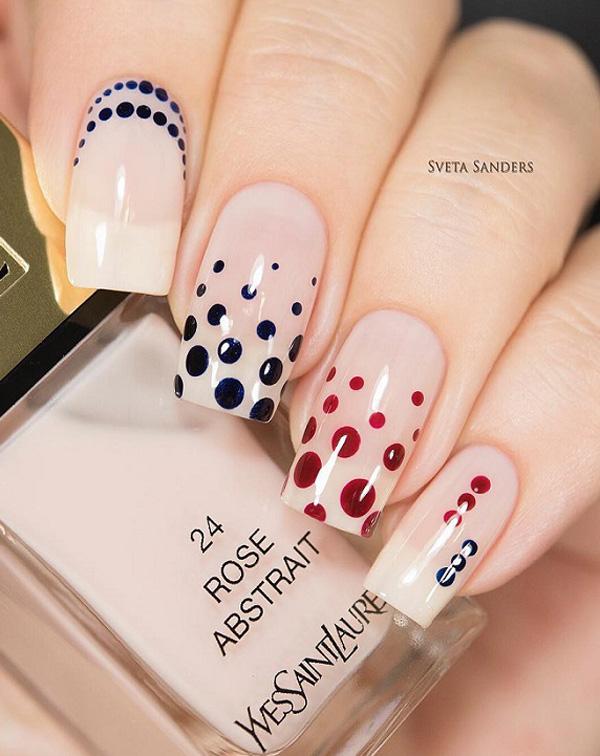 Black and red polka dots milky gel polish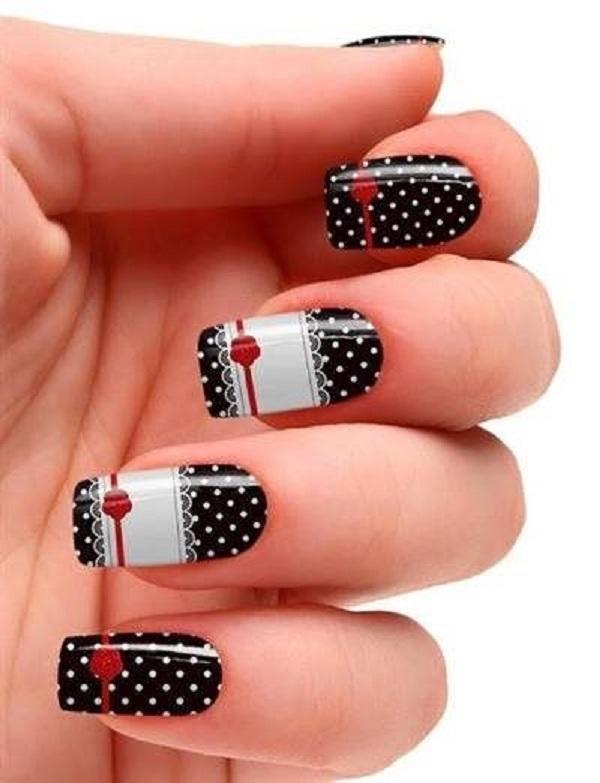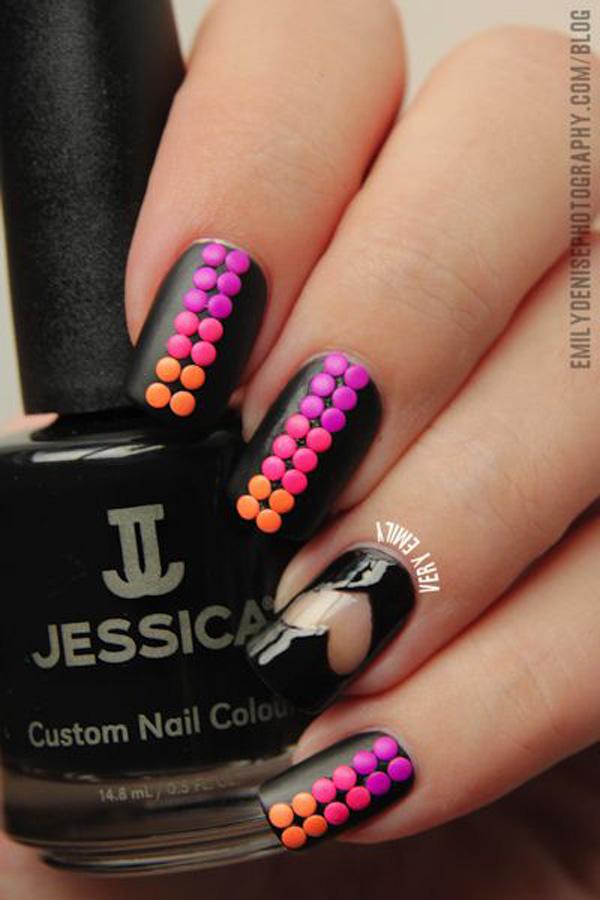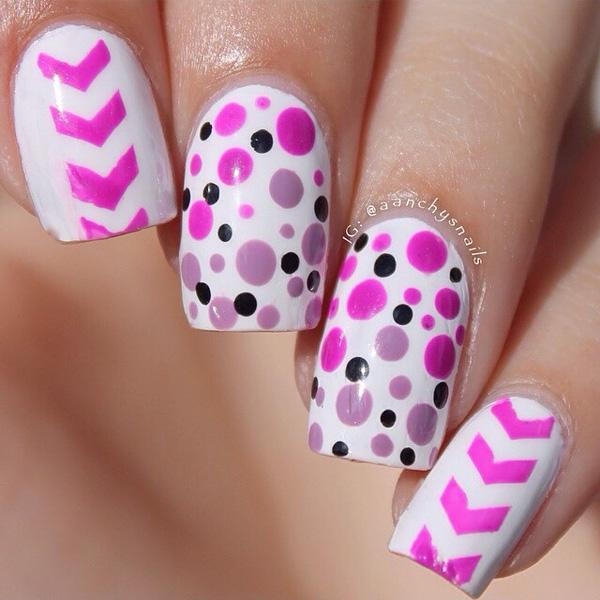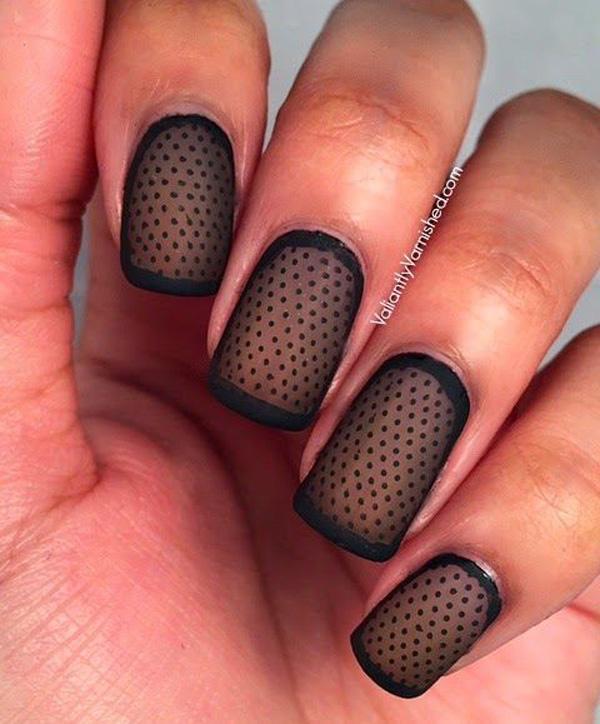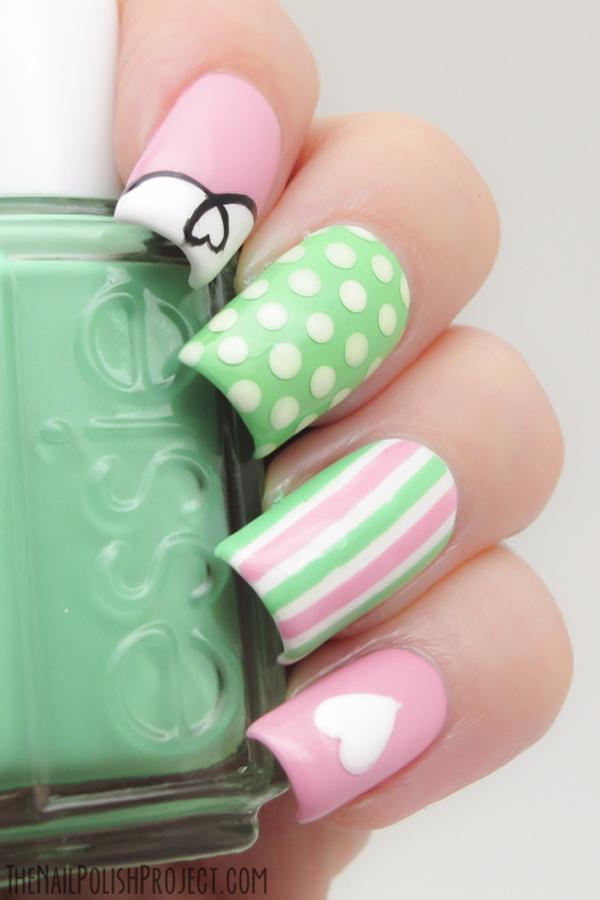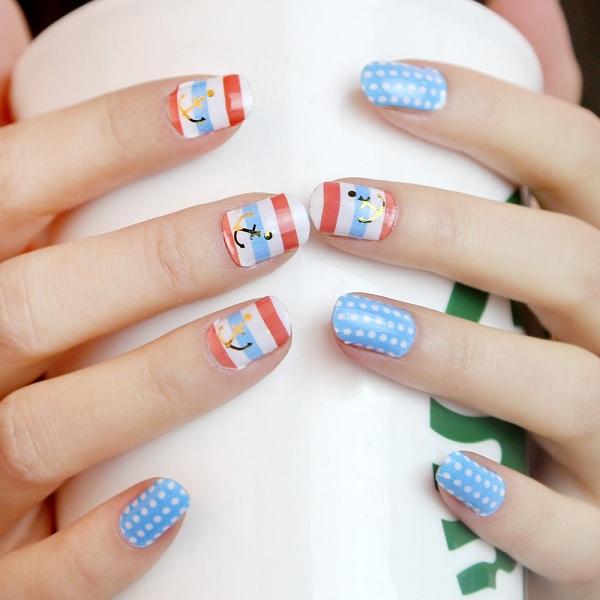 Anchor polka dots nail art polish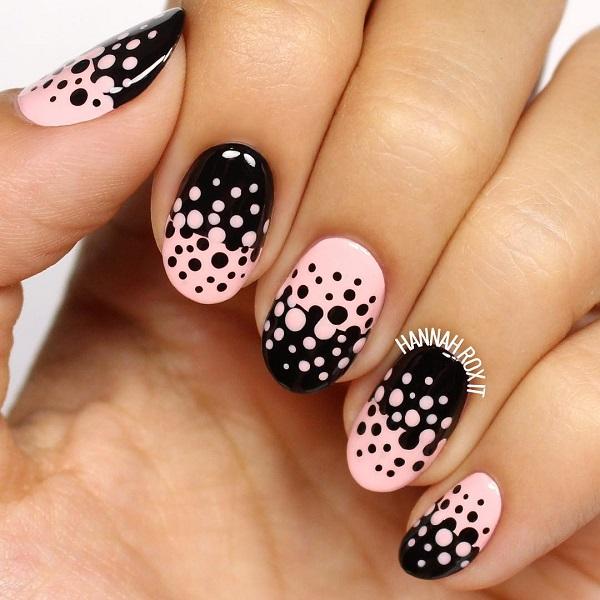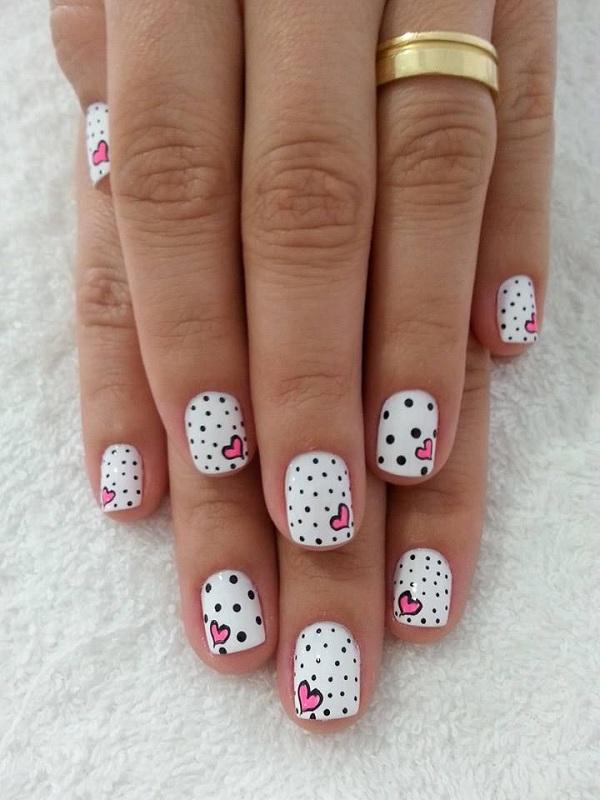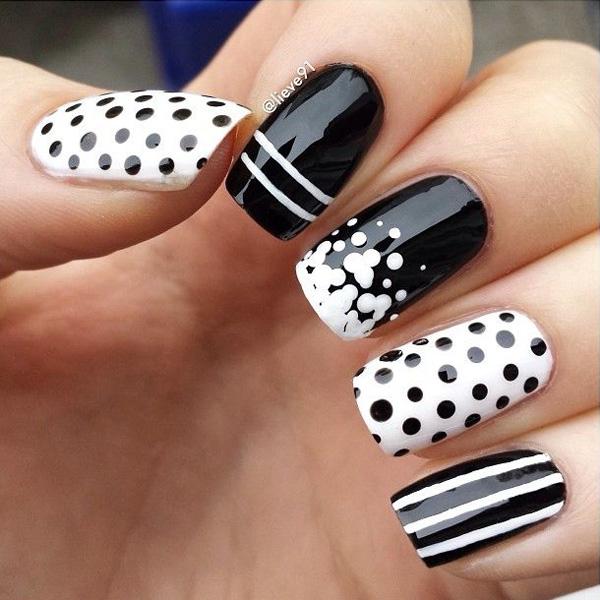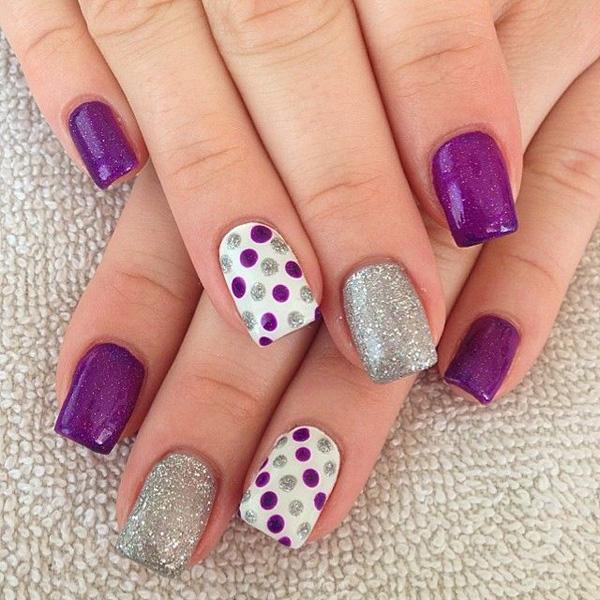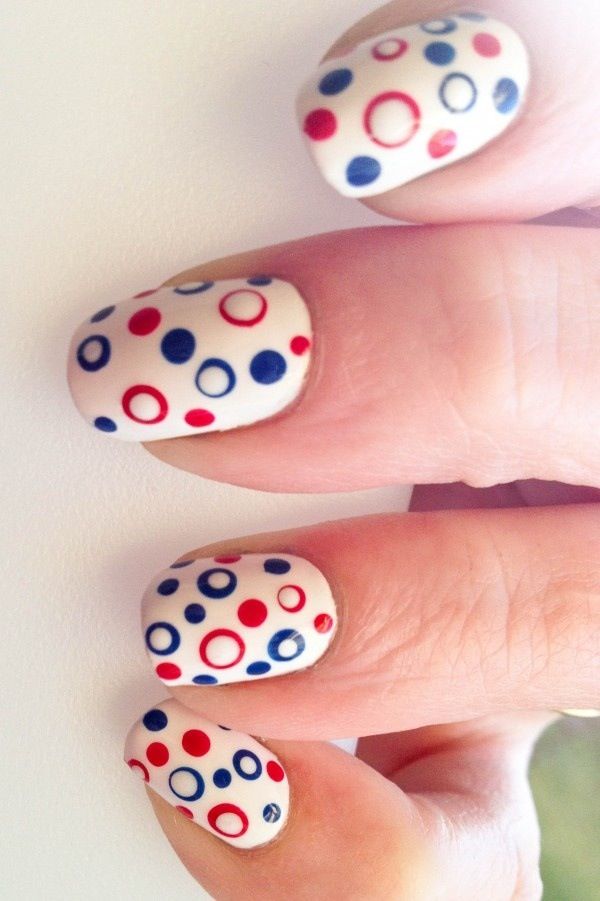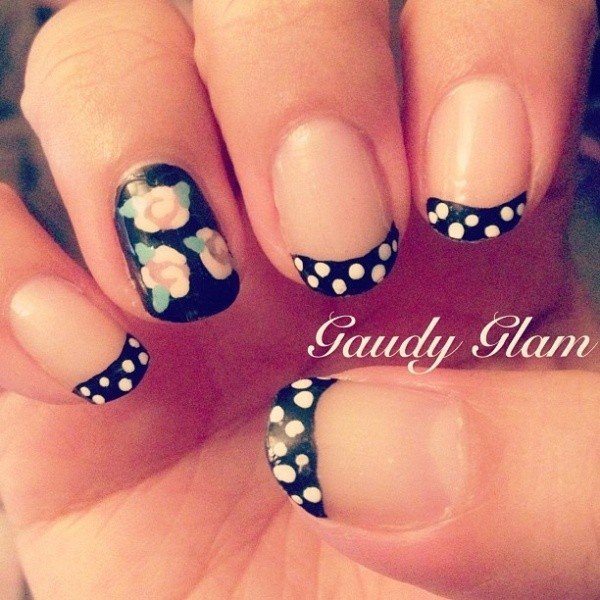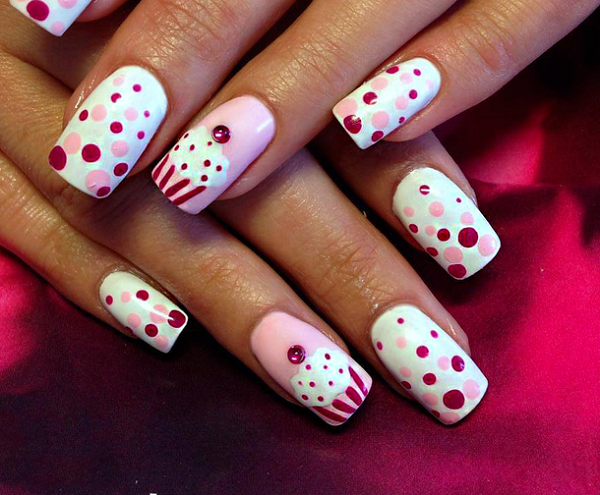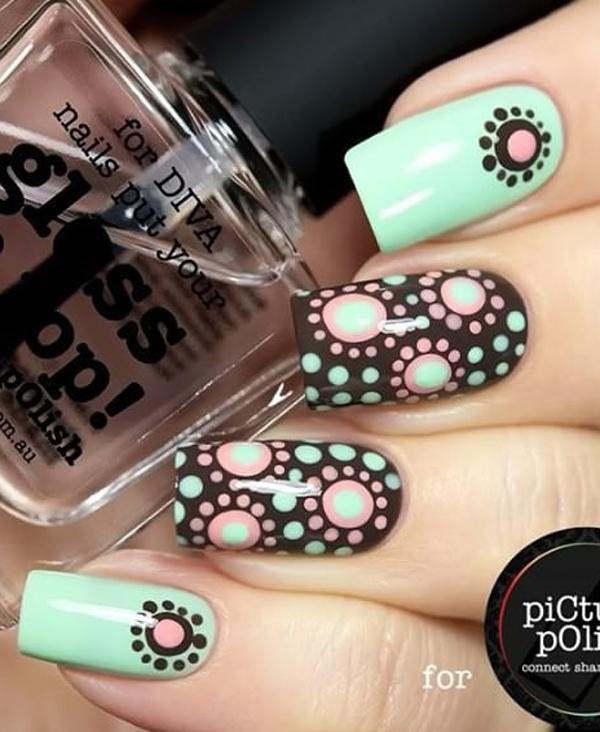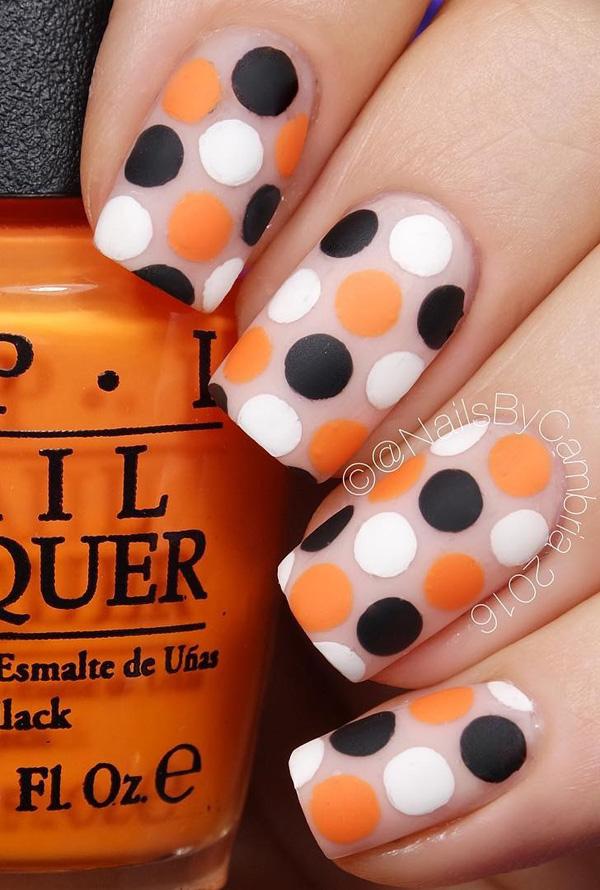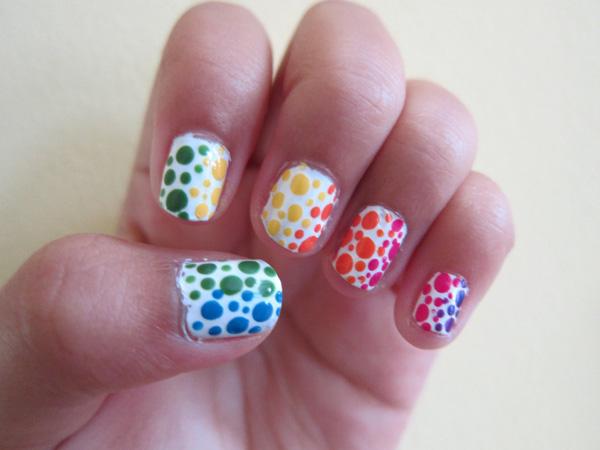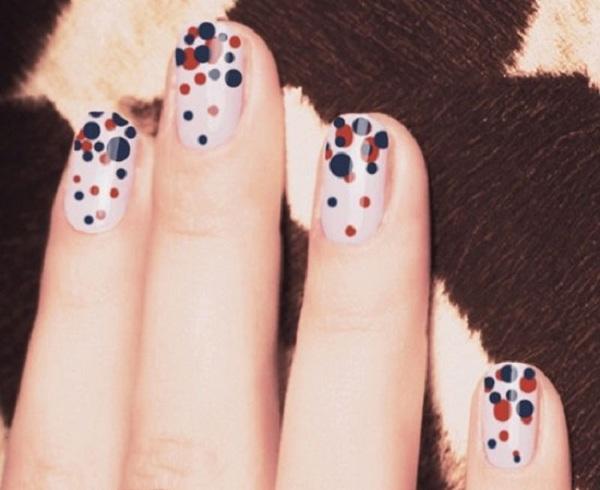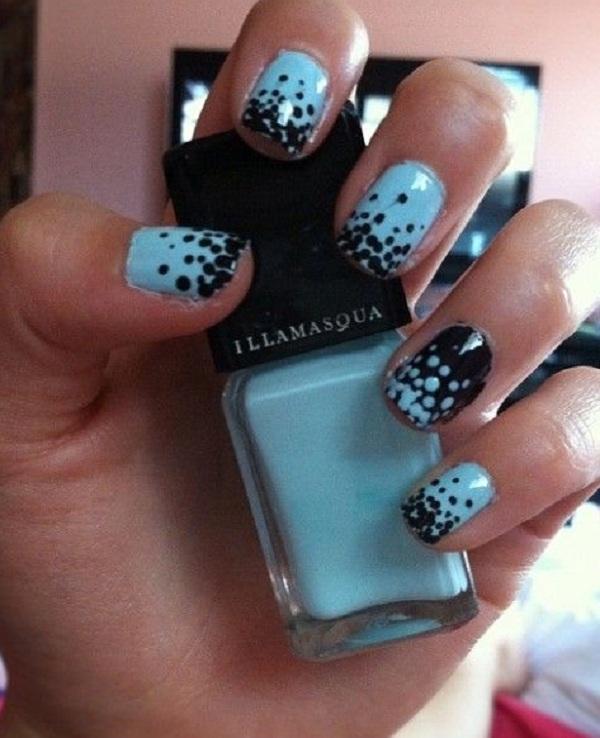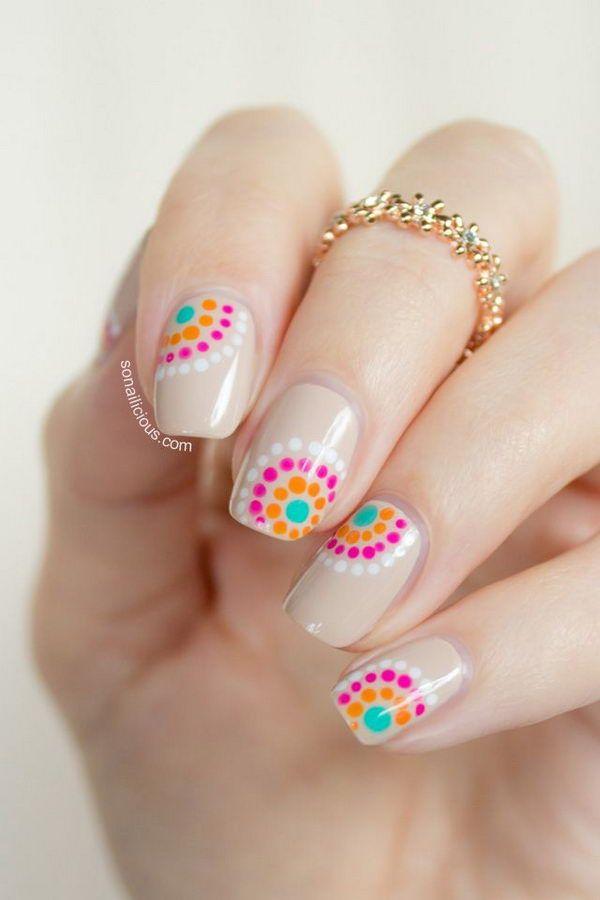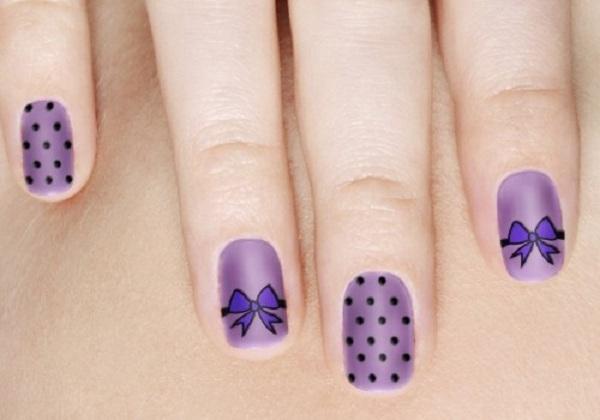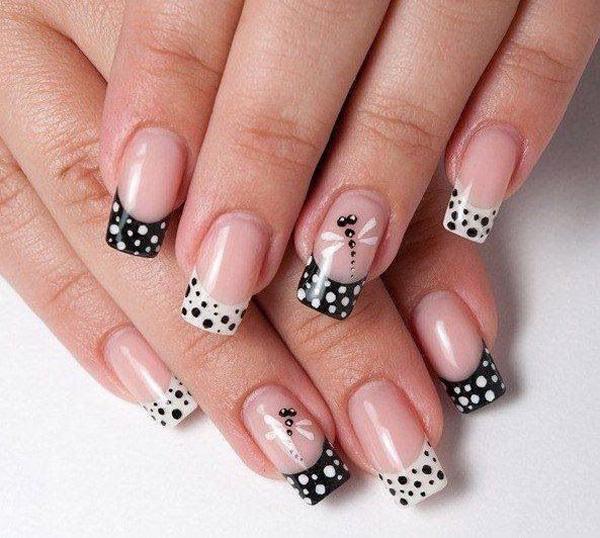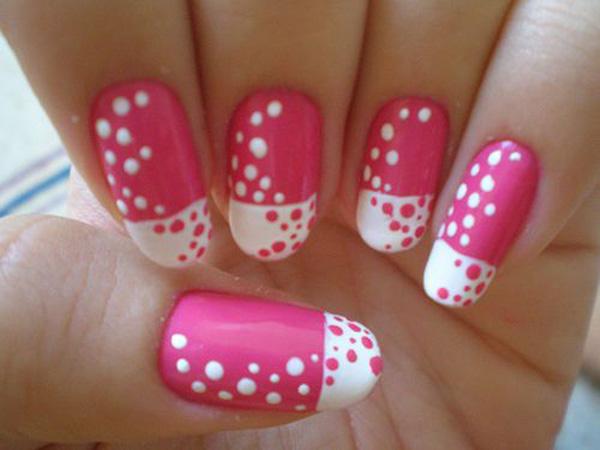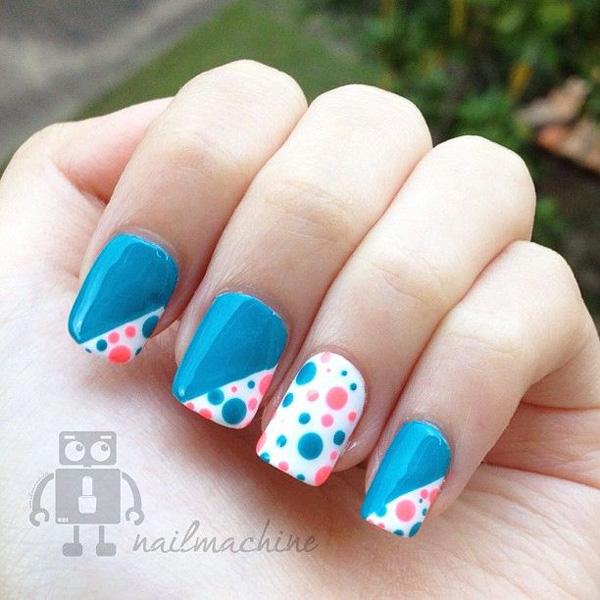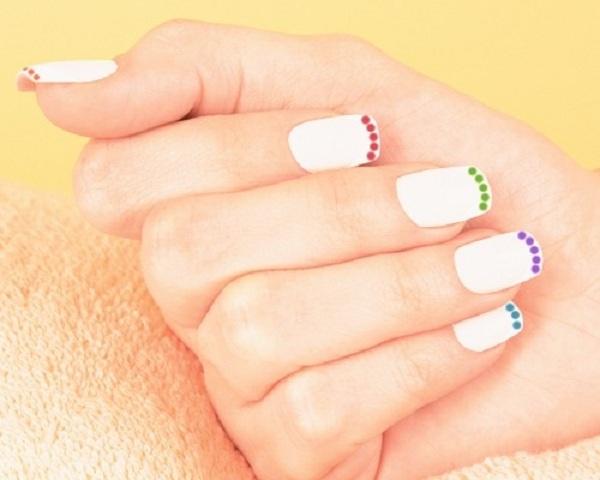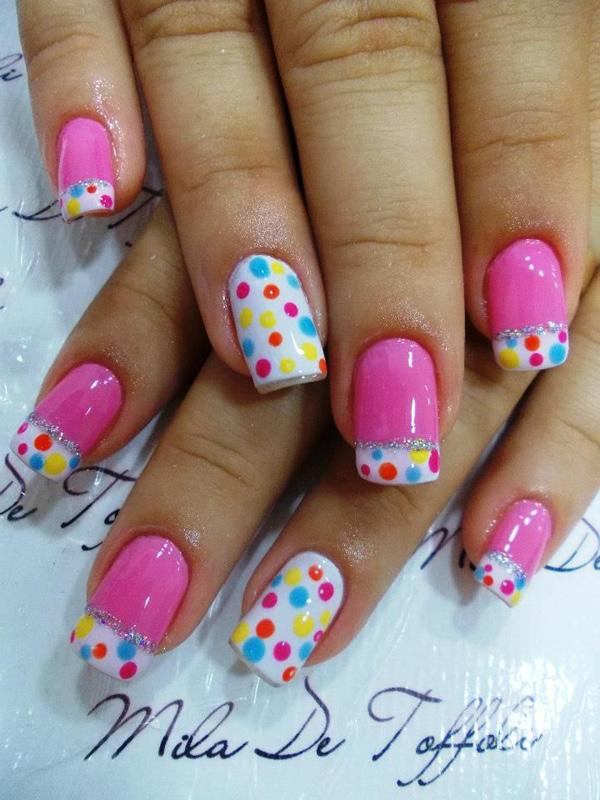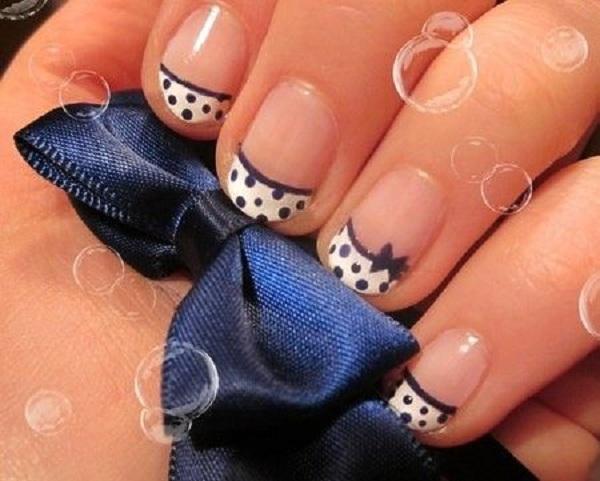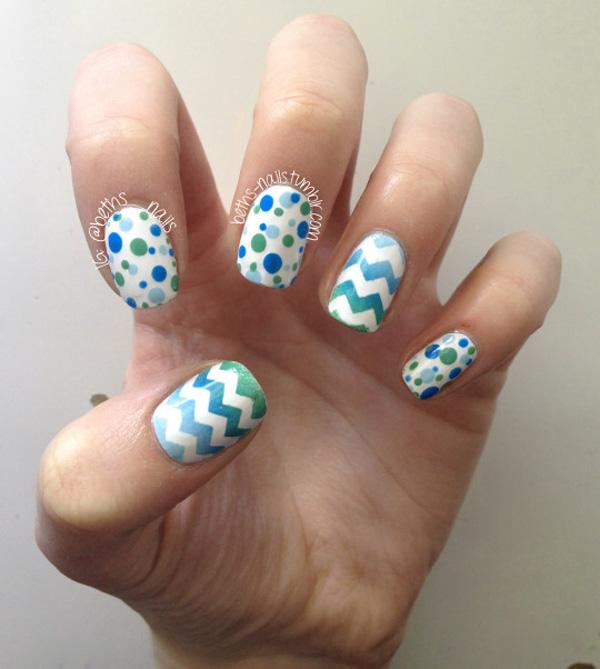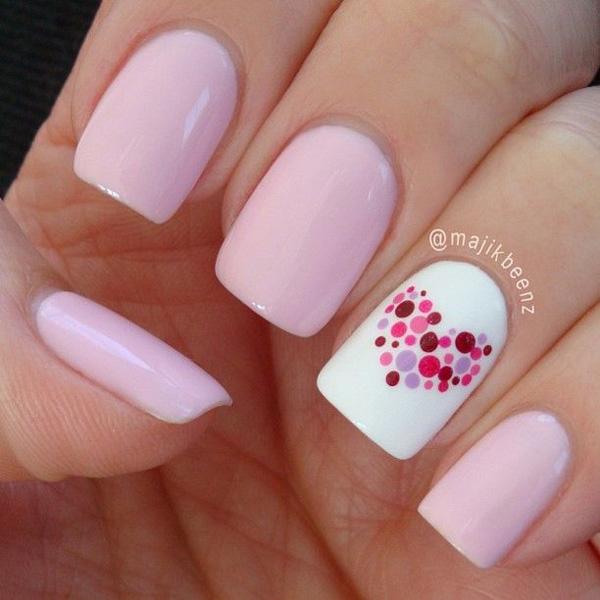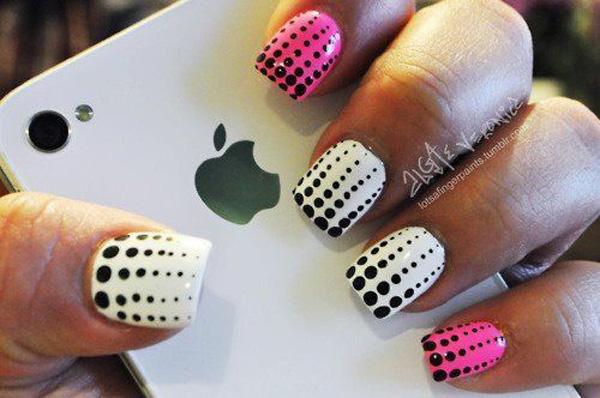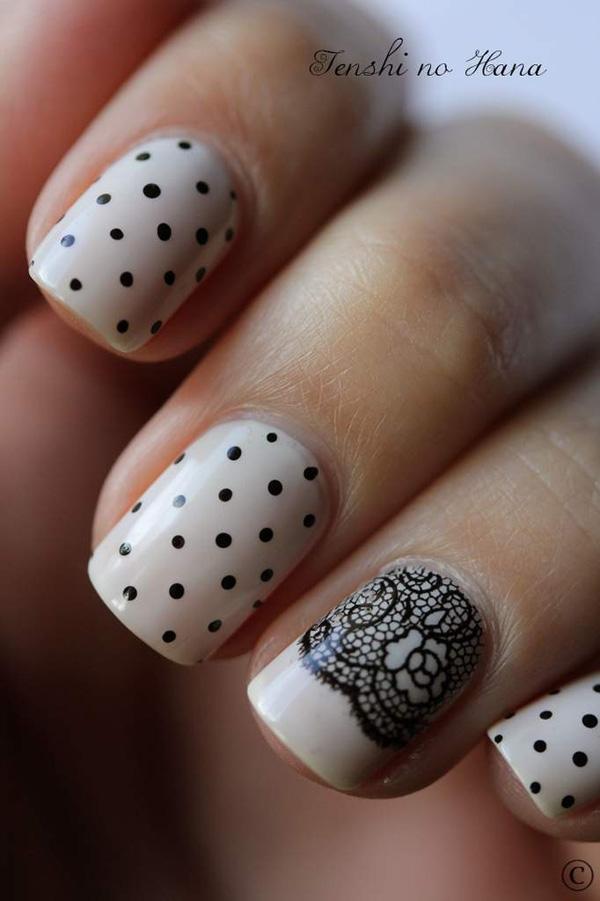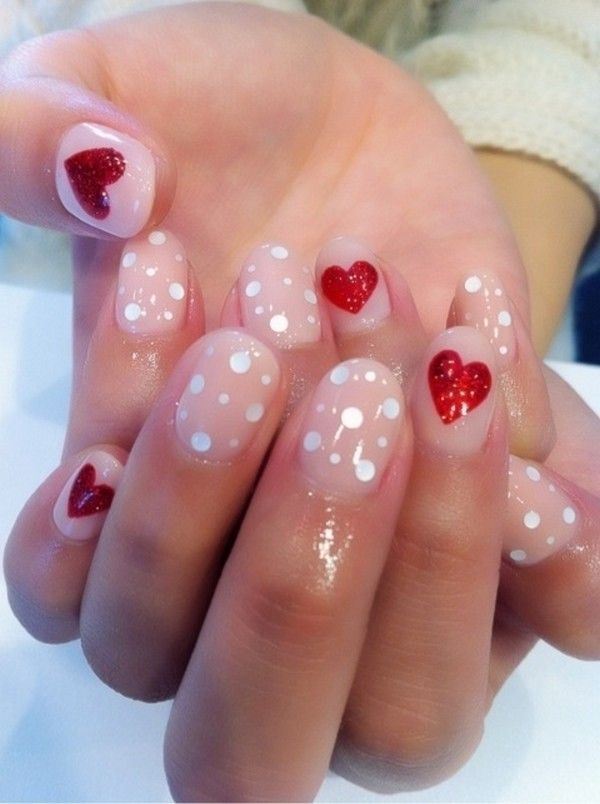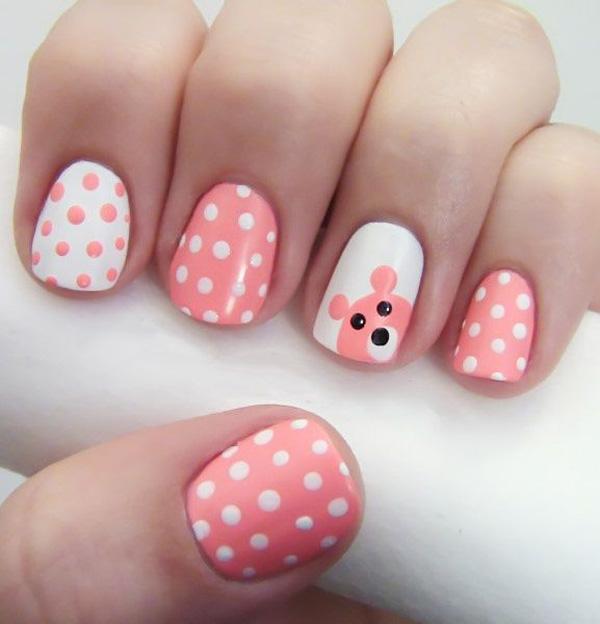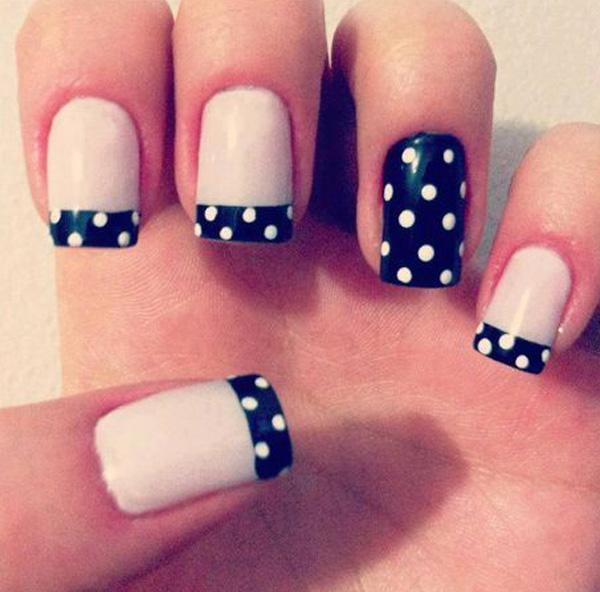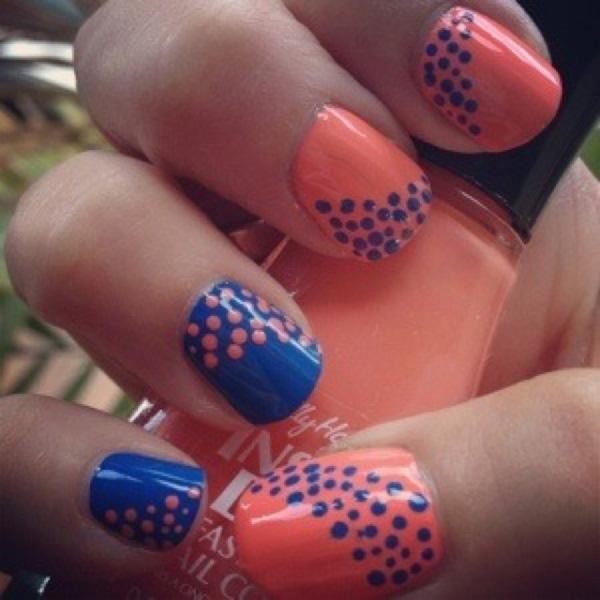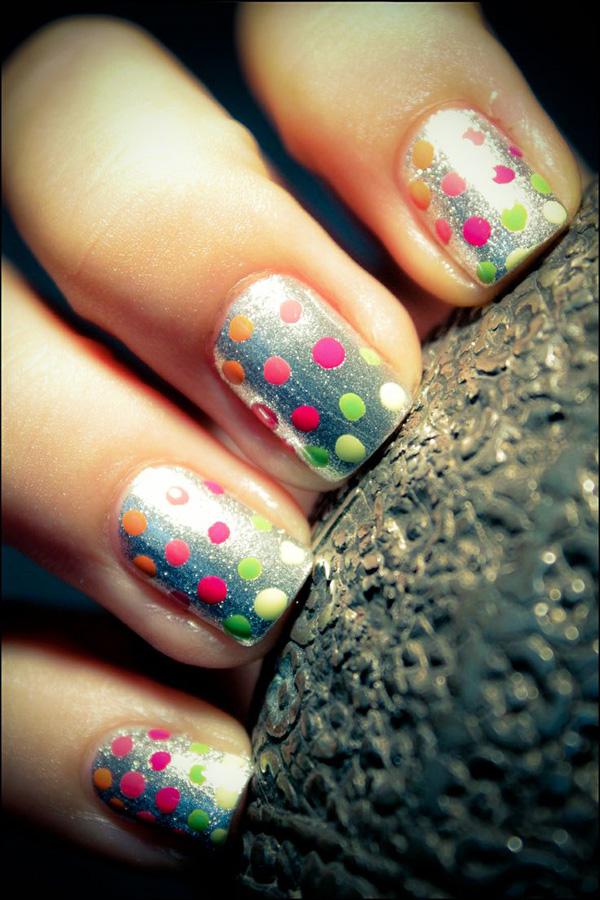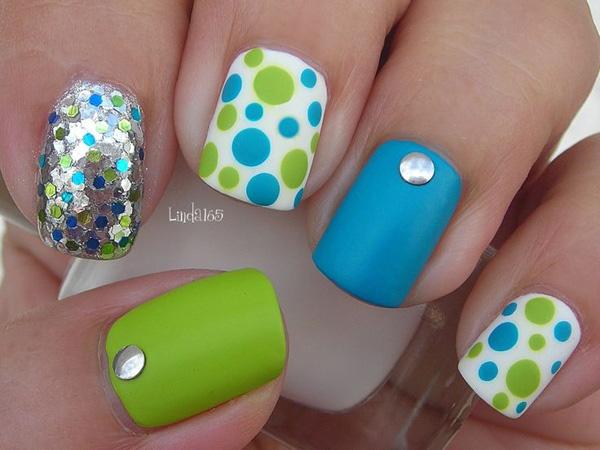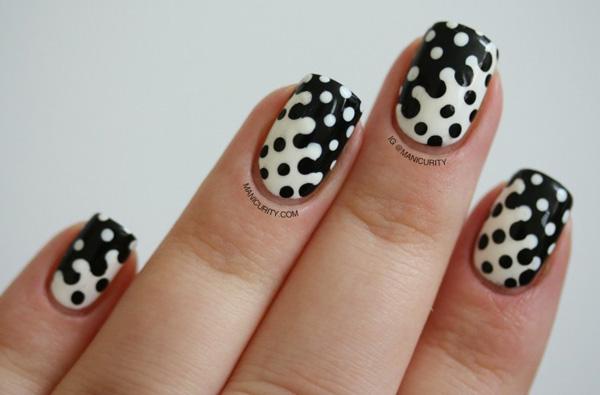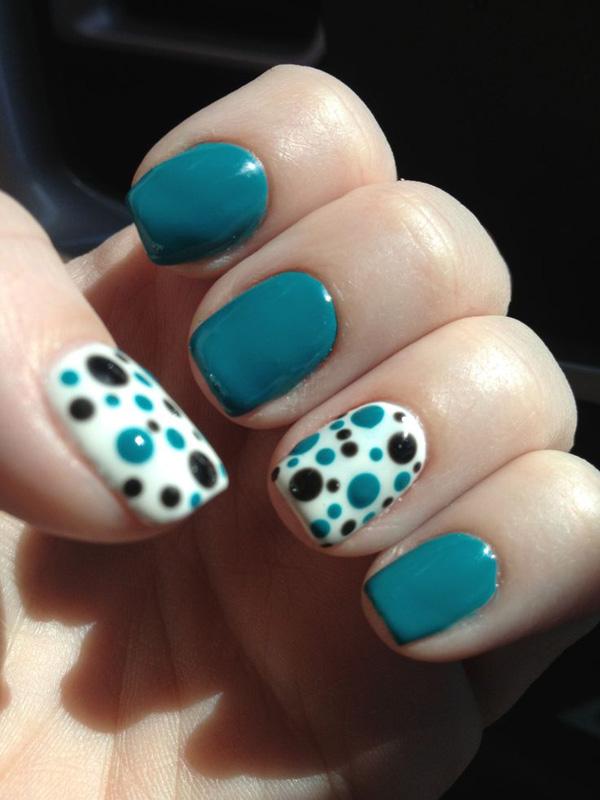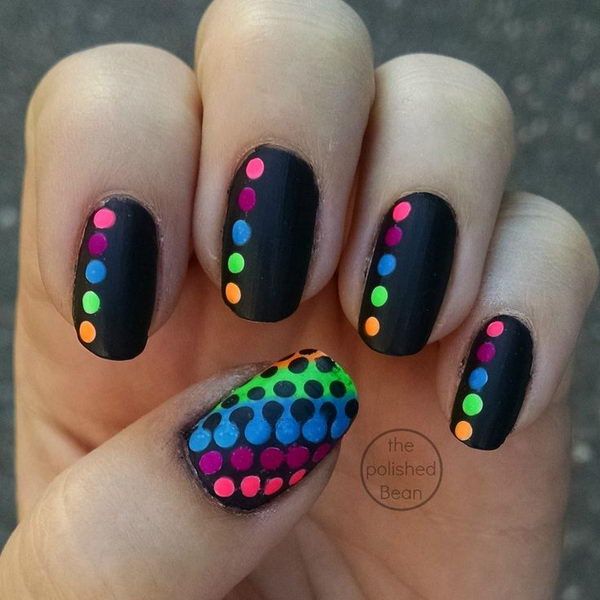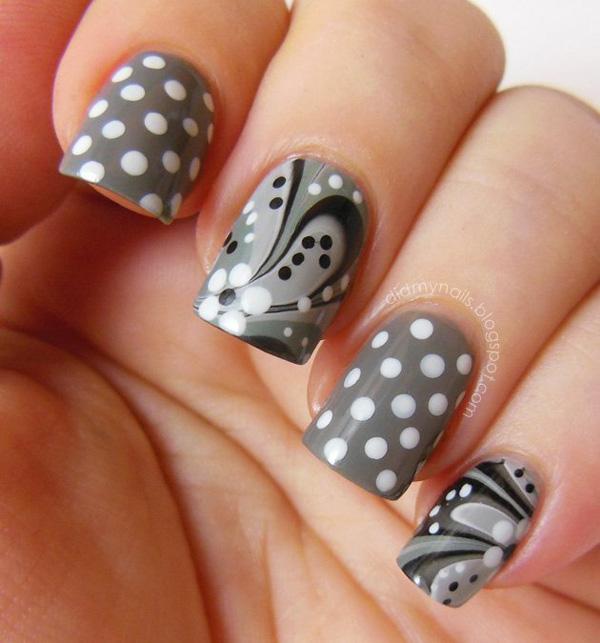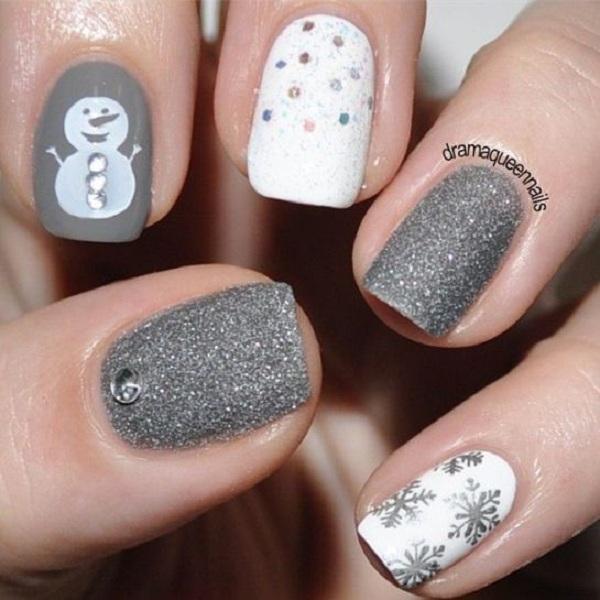 Adorable winter nails for Christmas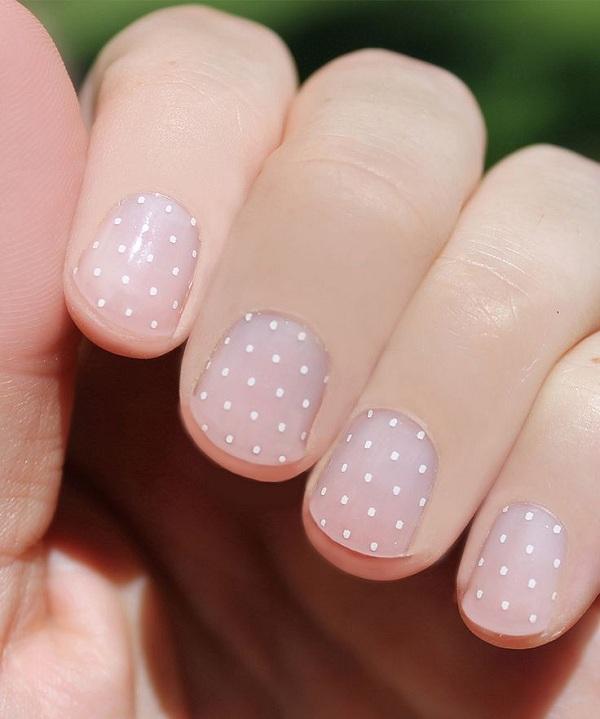 Swiss dots on nude nail background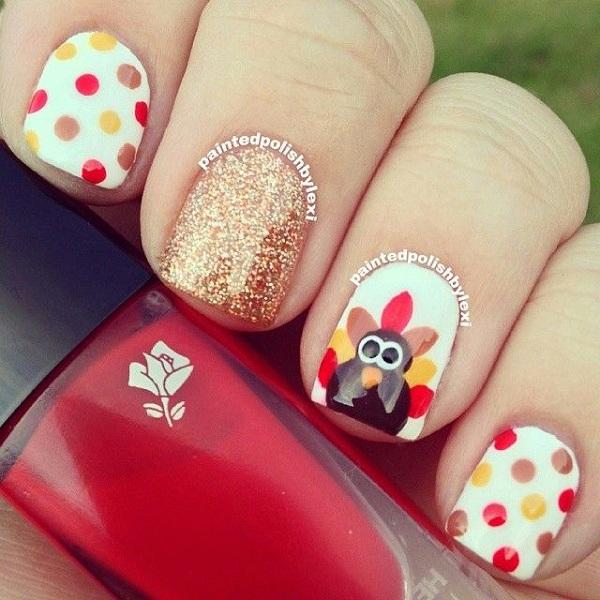 Nail art for thanksgiving