When the Spring is approaching, the snow has melt.The sea breeze has eventually defeated cold wind, bringing the warm breeze blown over the land. To celebrate the season of rebirth and new beginning, we prepared a collection of gorgeous Spring nail designs to adapt your hands for the season's change.
Spring nails are all about colors and patterns. Green is the color of spring. The color of nails always cover a wide span of color spectrum. Baby pink, cherry red, pastel, light purples, Shades of nude, soften colors with wonderful contrast are all the themes of nails around the spring season. The warm and expansive view creates joyous and restful time for daydream or wonder at the surroundings. Minimalistic patterns, stripes down the middle, sunflowers, and energizing shade take us off to an exotic paradise that is pleasant and inviting.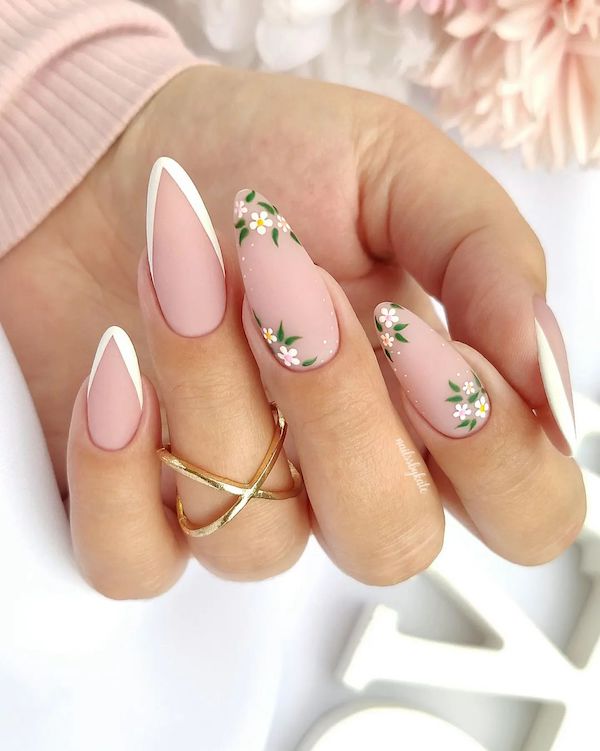 Pink almond nails with touches of daisies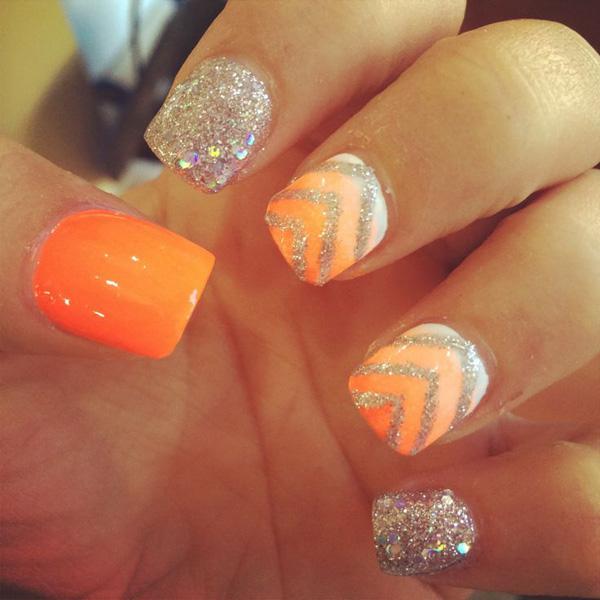 Odd orange square nails with glitter and chevron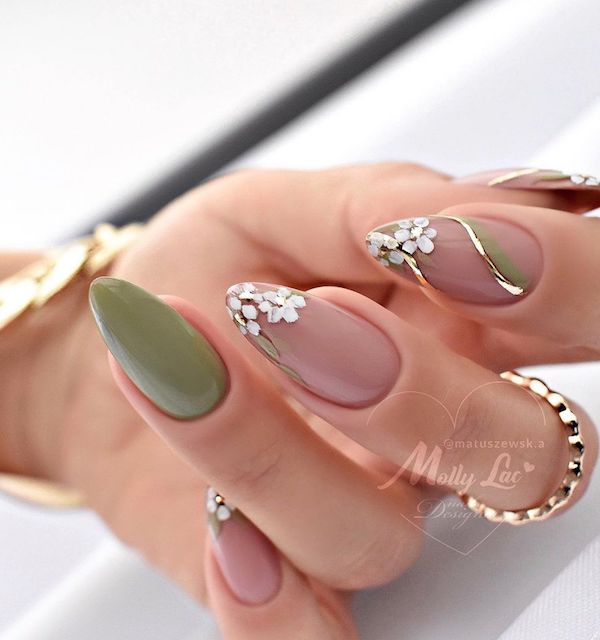 Elegant Almond nails with daisy stickers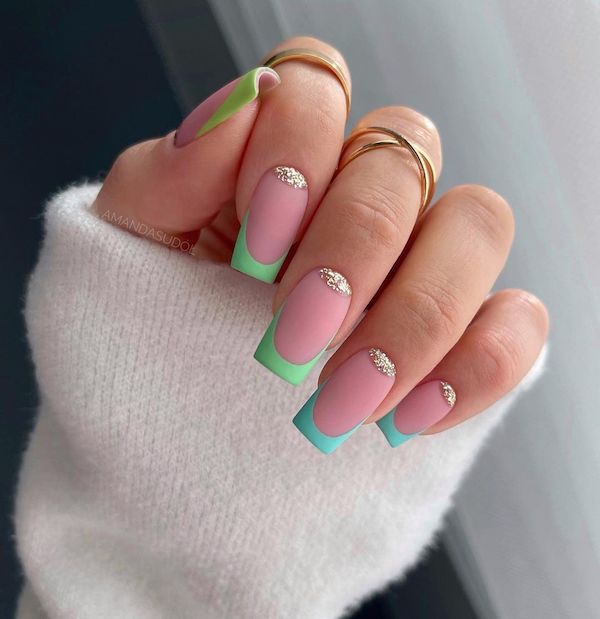 Pink square nails with mint tips and glitter at the edge of the nail bed
This look is perfect for those who want to make a bold statement without going overboard. The muted pastel tones create an elegant yet edgy vibe. Furthermore, the addition of glitter gives a sense of gloriousness that will turn heads no matter where you go!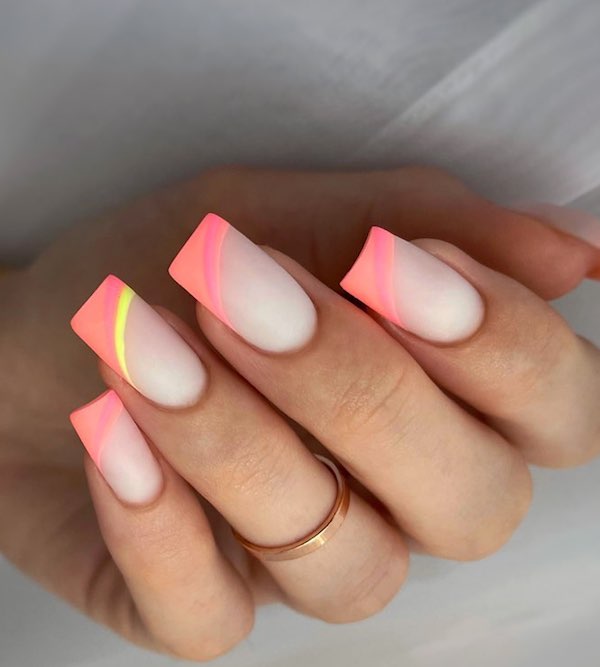 Gradient spring nail ari
Light green and pink nails, a signal of plant green and awakening of Spring.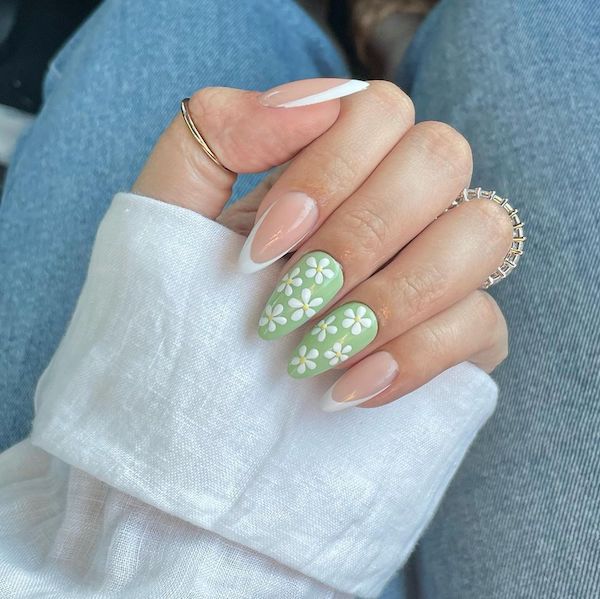 Matcha spring nail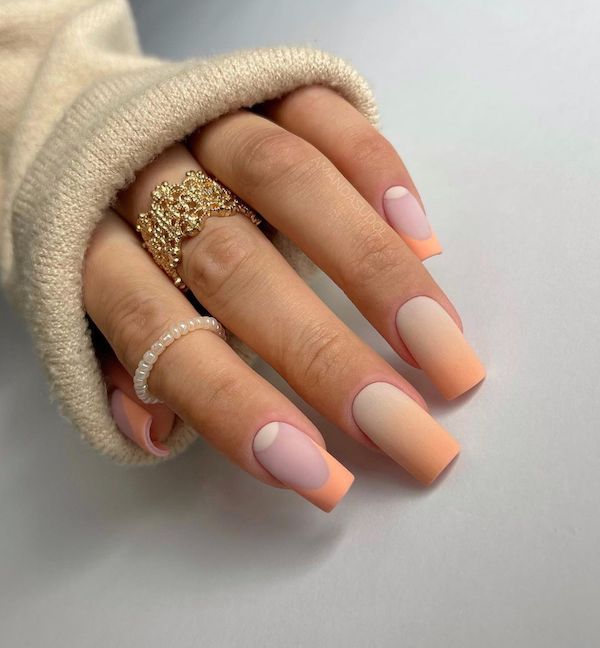 Orange gradient nails
Roses with different colors on the pink nail bed give off a strong floral scent.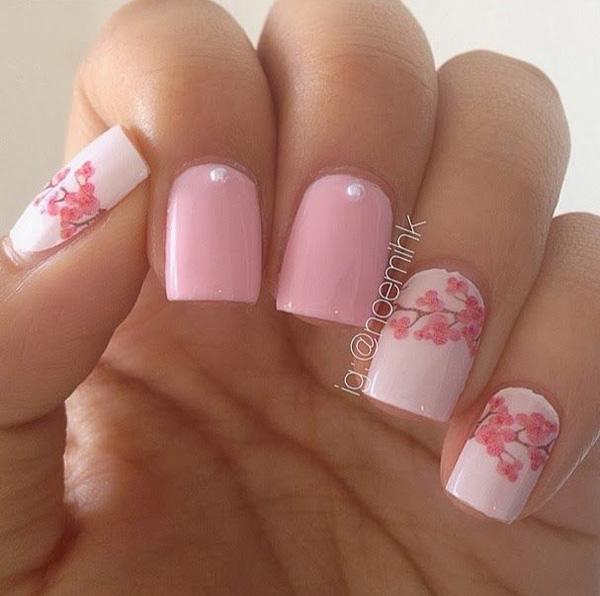 Cherry blossoms a sign of the beginning of spring.
Gray nails with mint blue stripes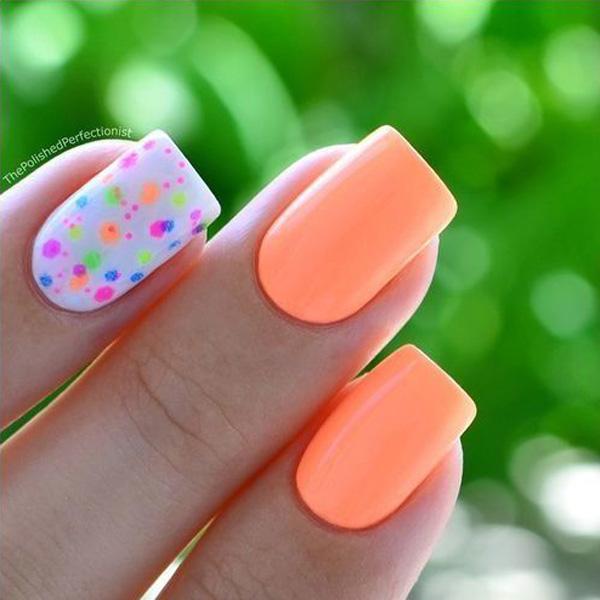 Matte orange French Manicure for Spring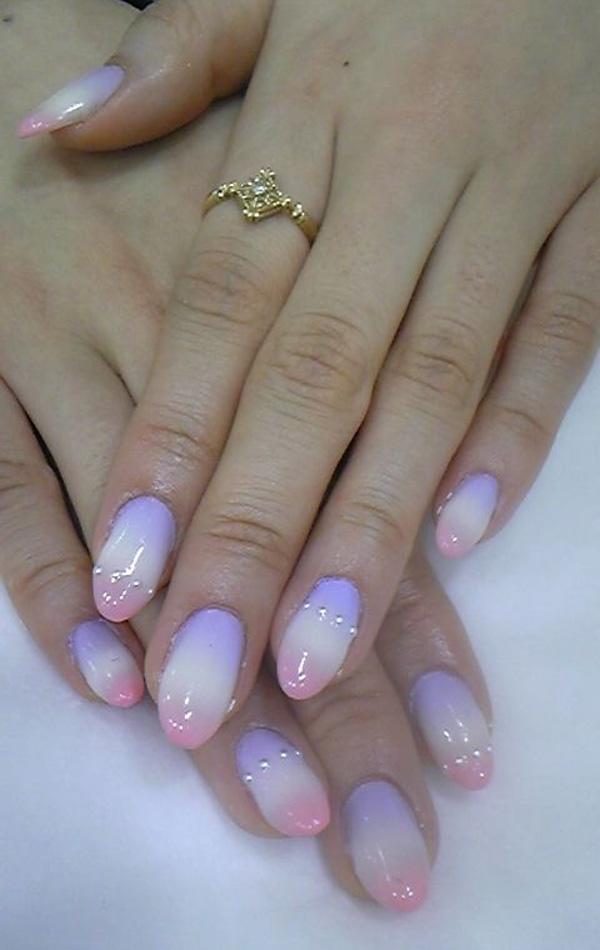 creme Ombre Nails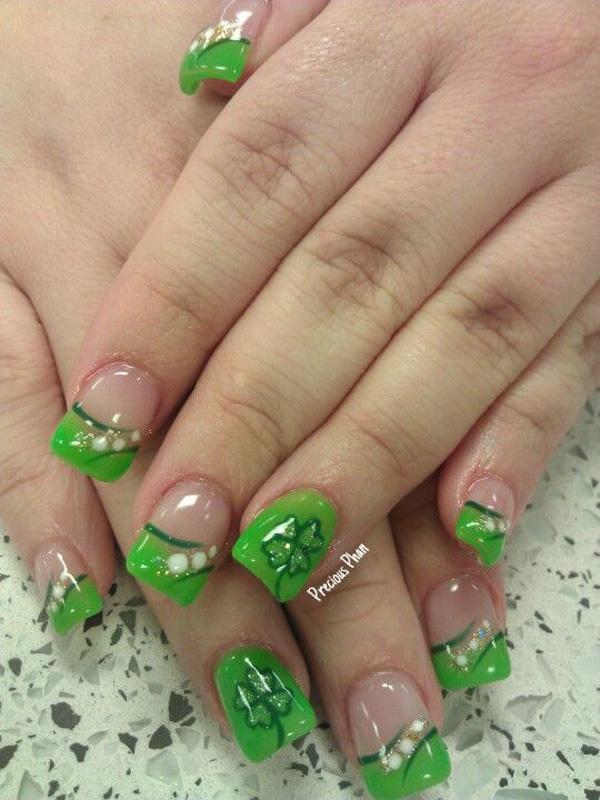 Green – the color of spring. Green nails, a sign of health and new life.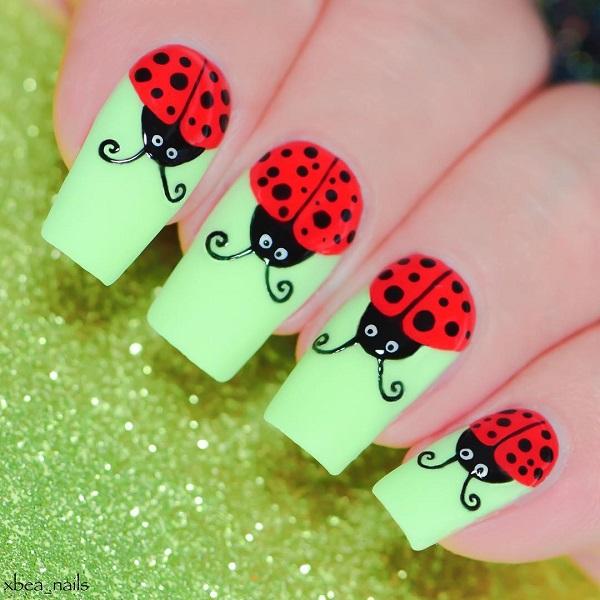 Nails in mint green with a ladybug on the nail plate.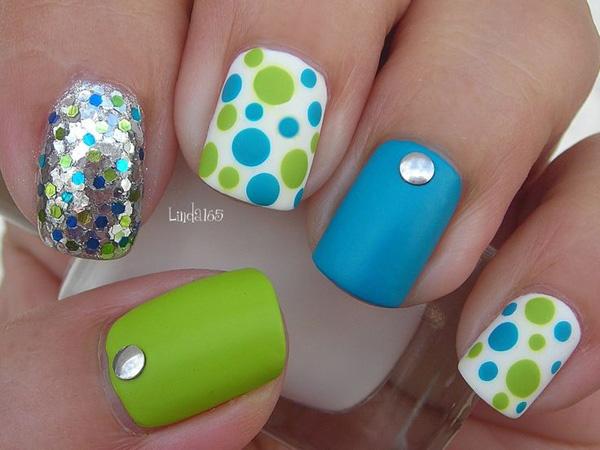 Mint blue and green polka dots nail art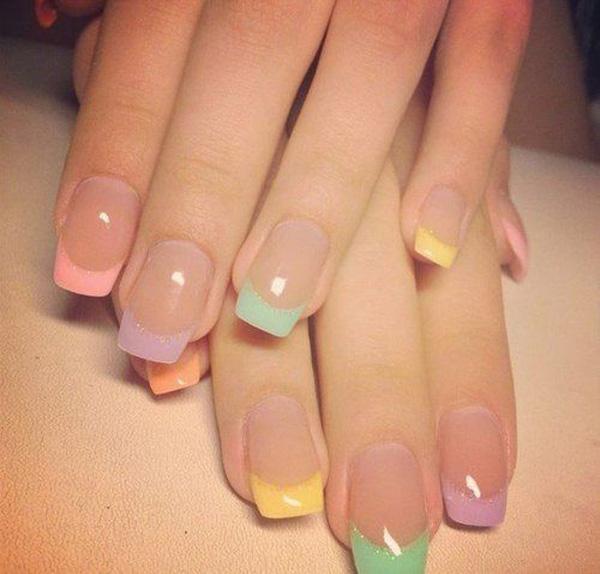 Neutral nails with soft pink, yellow and blue.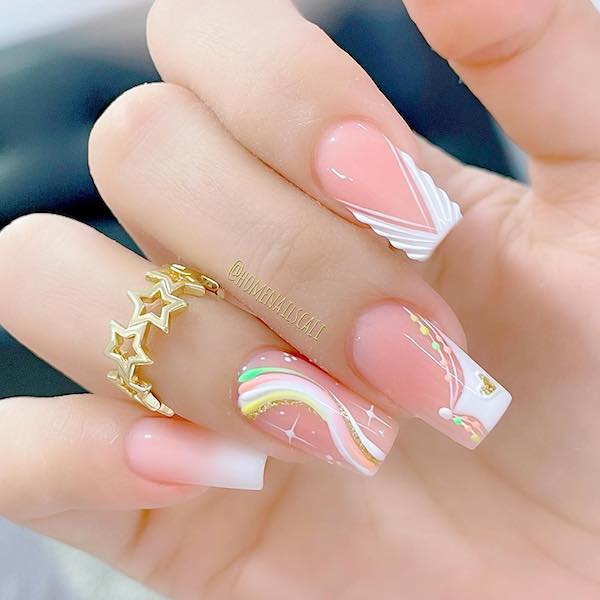 White and nude spring nail art idea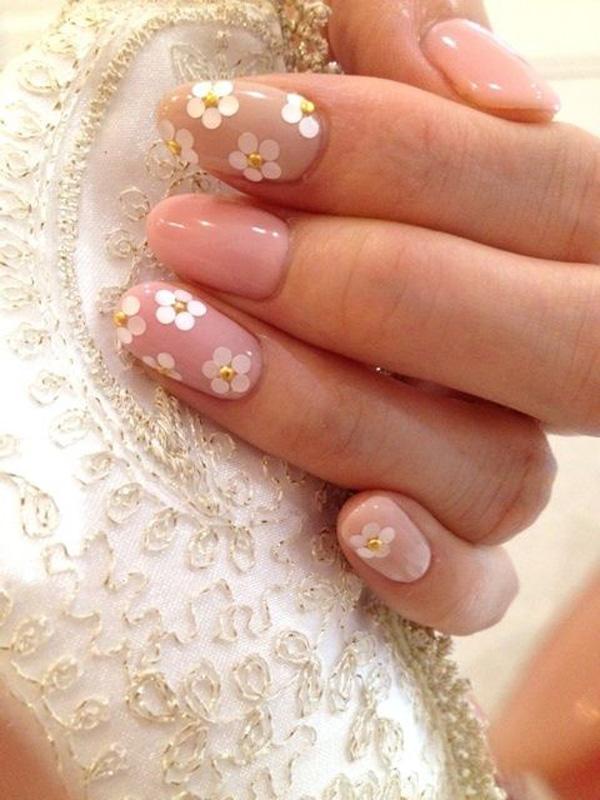 Oval nails with cute daisy stickers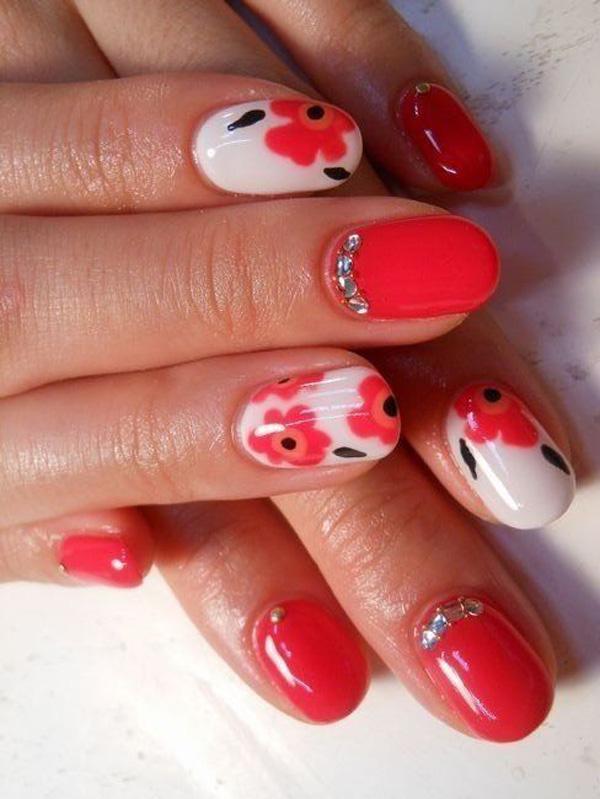 Raspberry red floral nails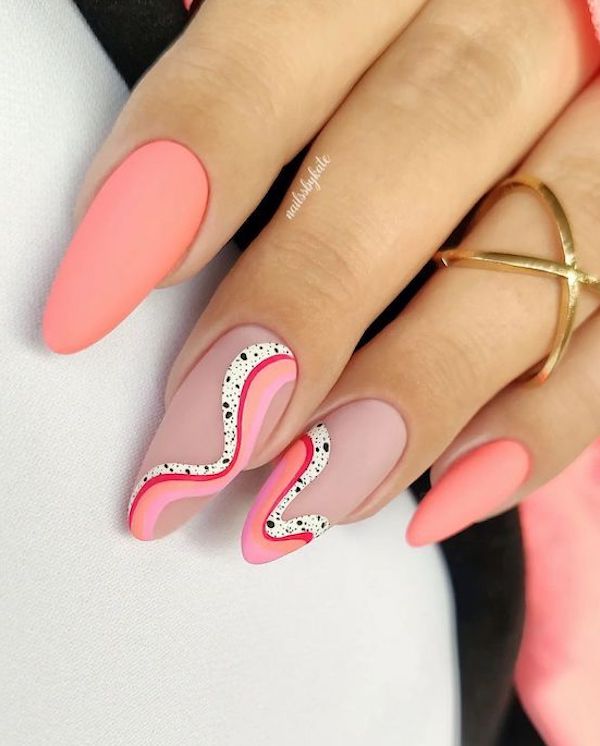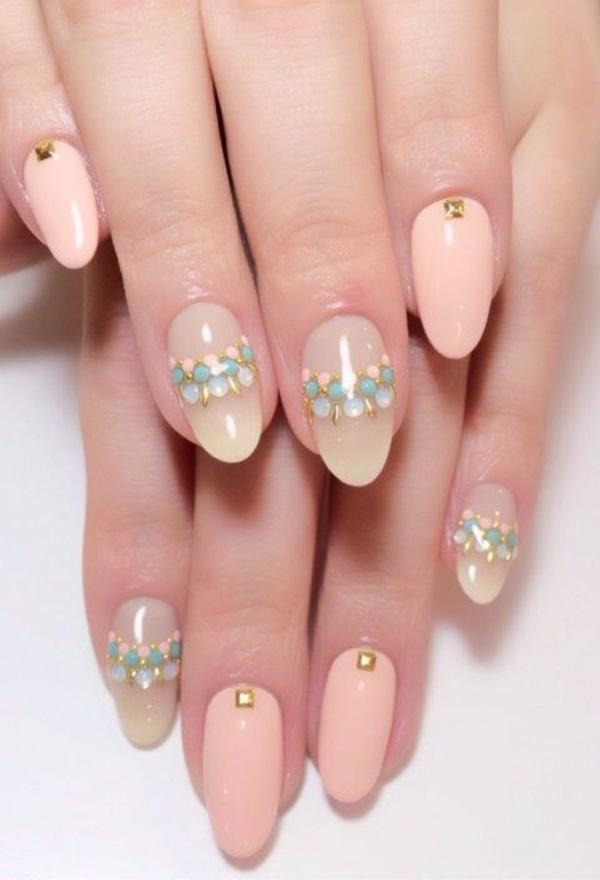 Cristal ombre and pink nails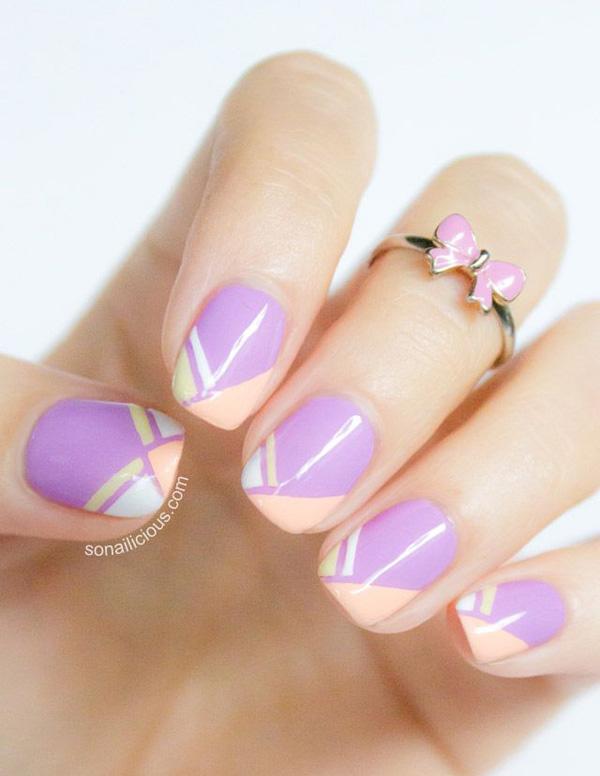 Mint purple polish with chevron tips for short nails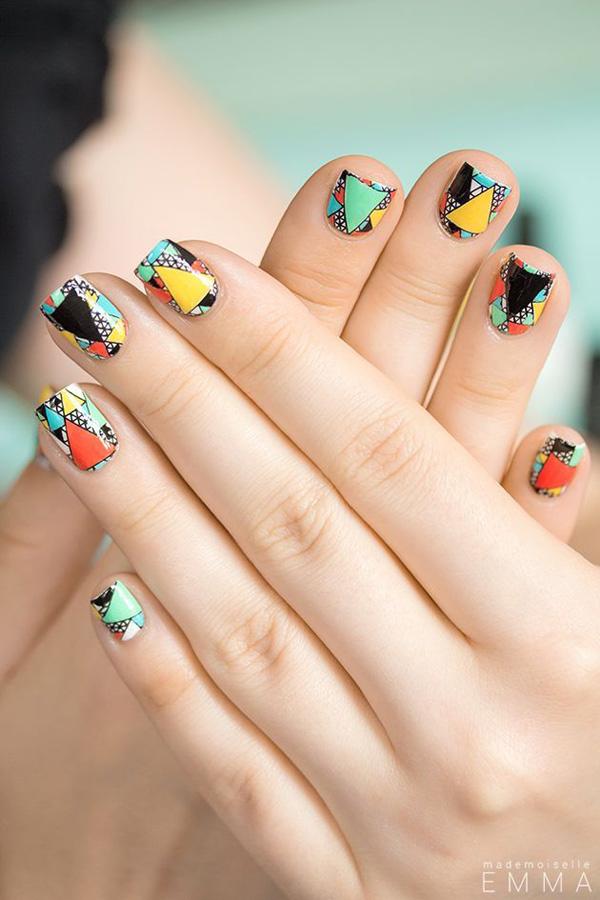 Colorful triangle grids for short nails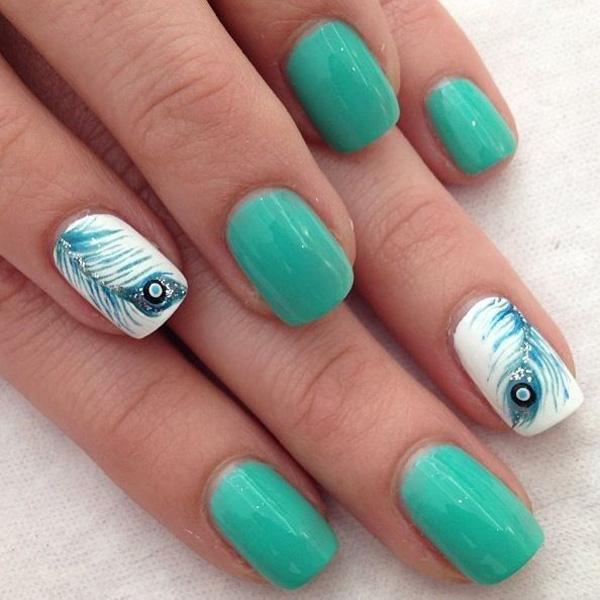 Feather eyes in watercolor style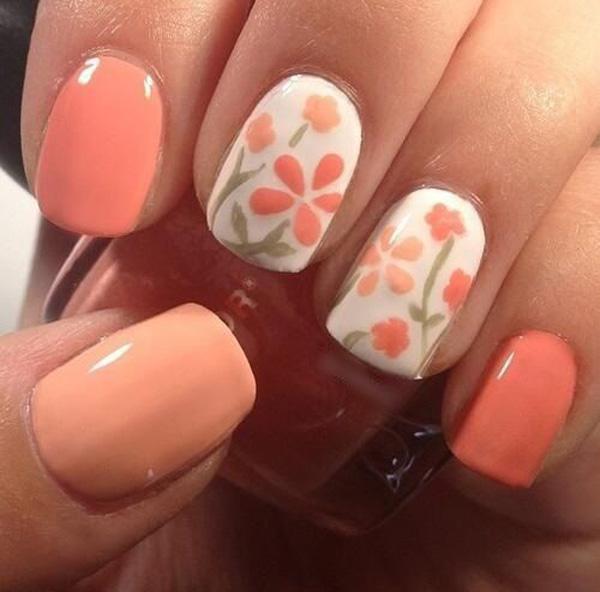 White and orange combination for spring nail art design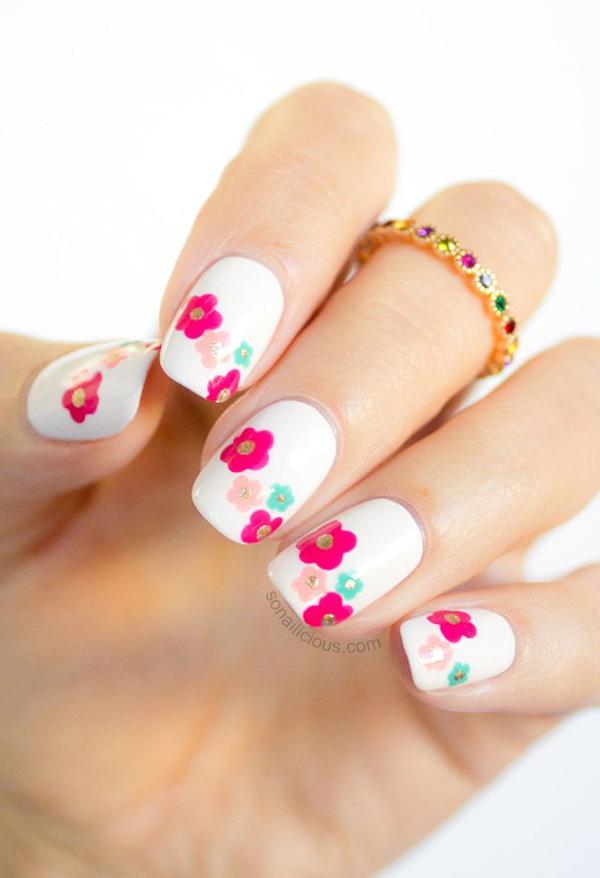 Warm flowers, red, pink and skyblue, a call for lovely Spring.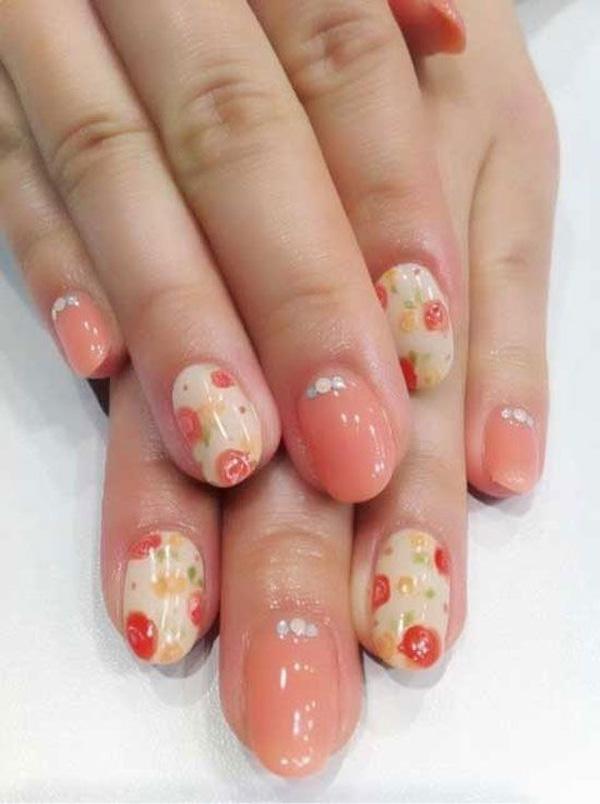 Pink nude with diamante, and vintage floral Spring nails
Pistachio green velvet nails with flowers, butterfly and dragonfly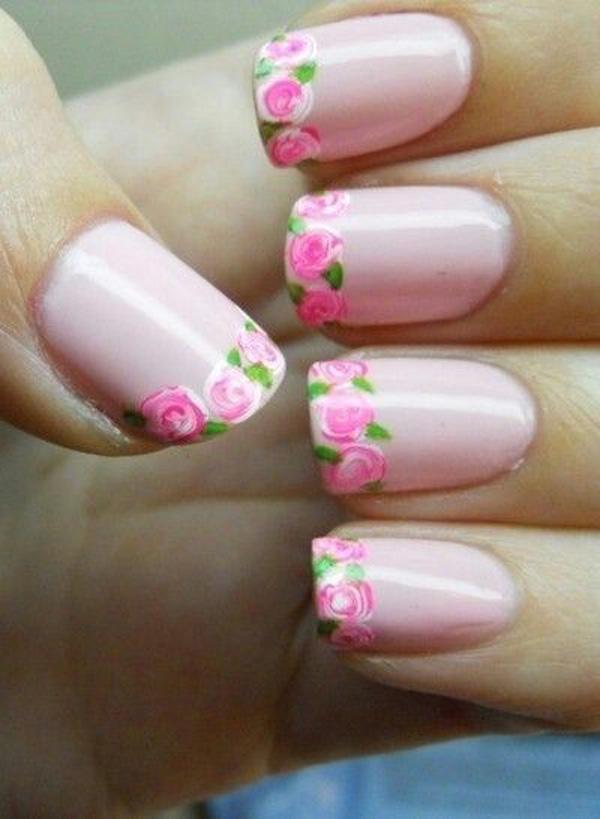 Pink roses on nail tips, gorgeous nails!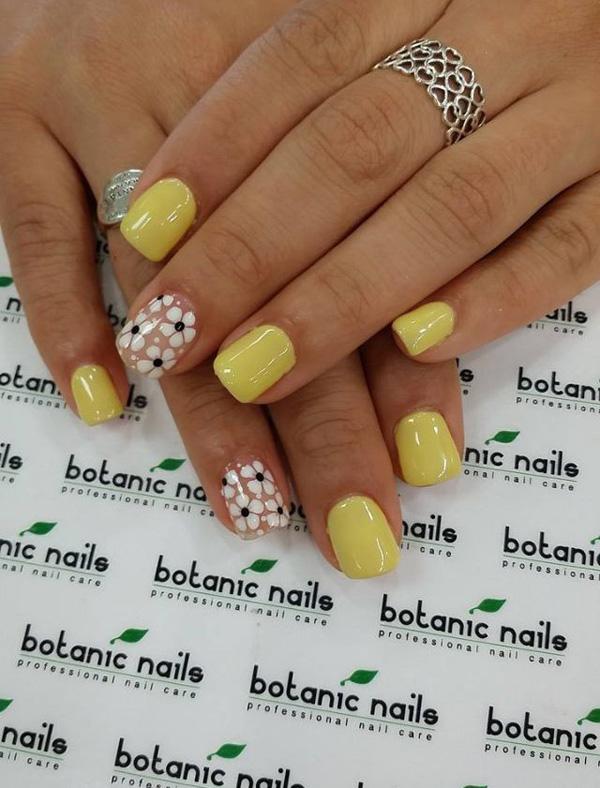 Cristal nails with white flowers painted on the nail beds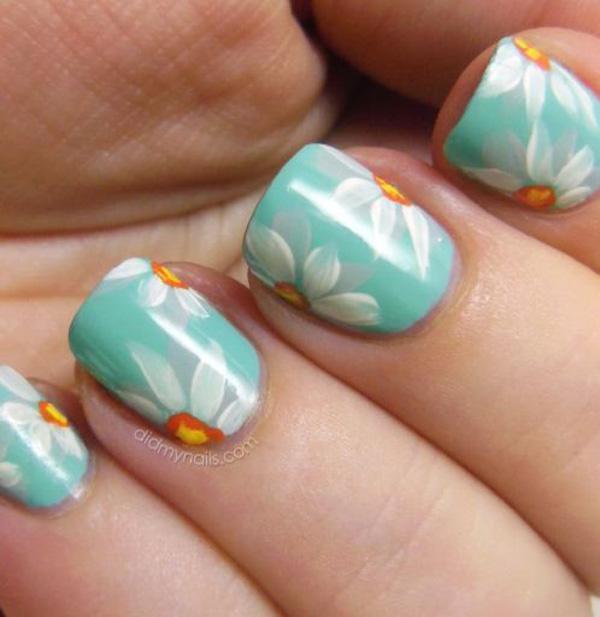 Light blue nails with white flowers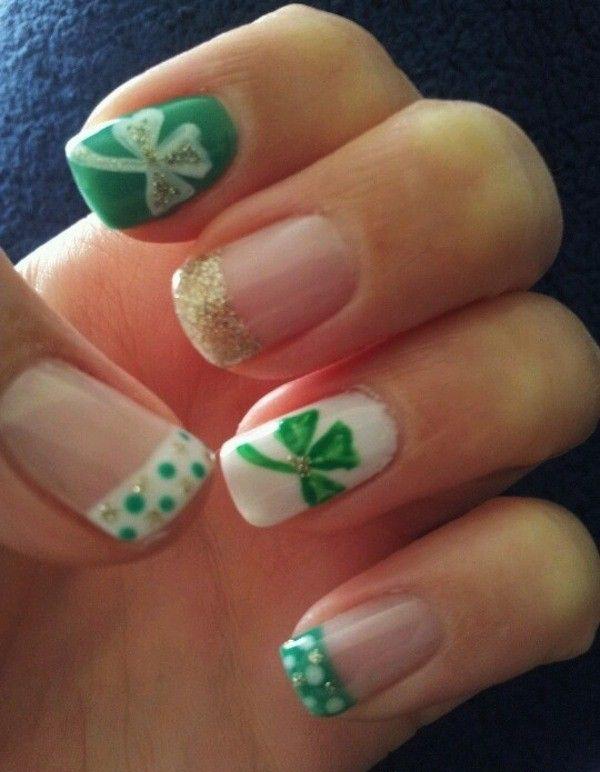 Mixed styles on different fingers filled with white, blue and shimmering colors.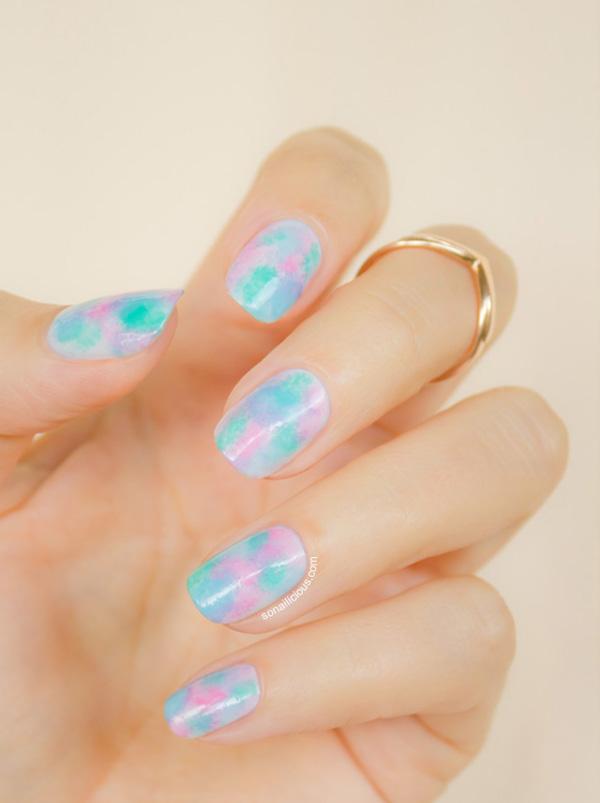 Light pink and blue abstract painting nail art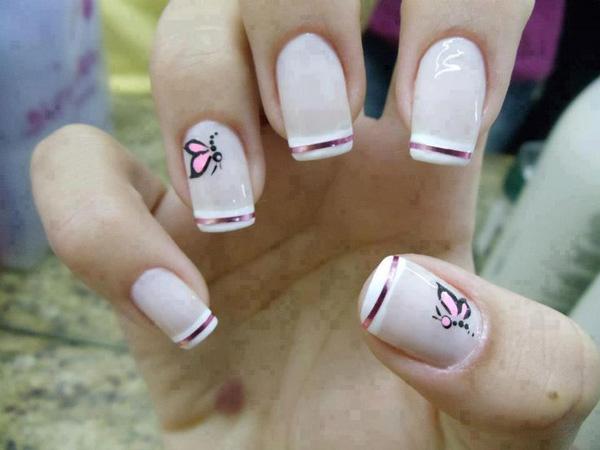 French gray nail art with a cute butterfly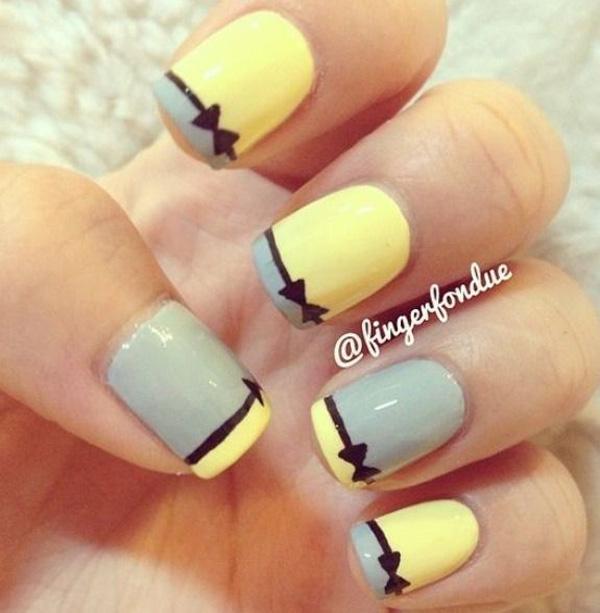 Yellow and gray nails with black knot tips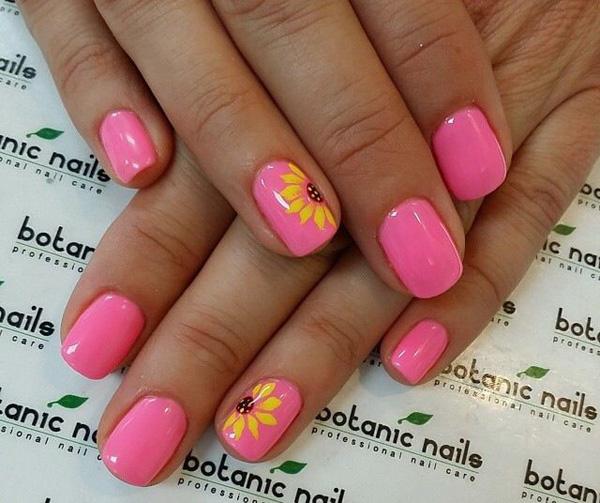 Dark pink nail art with sunflowers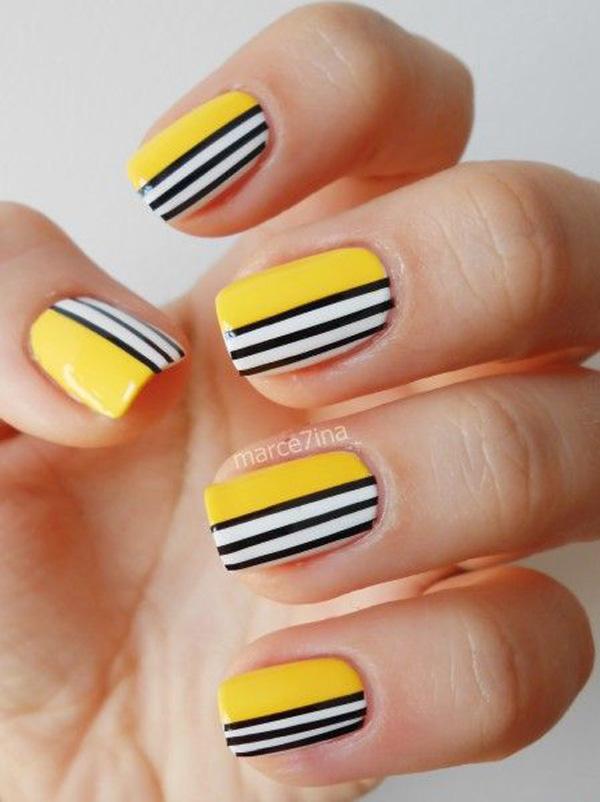 Yellow nails with vertical stripes in black and white colors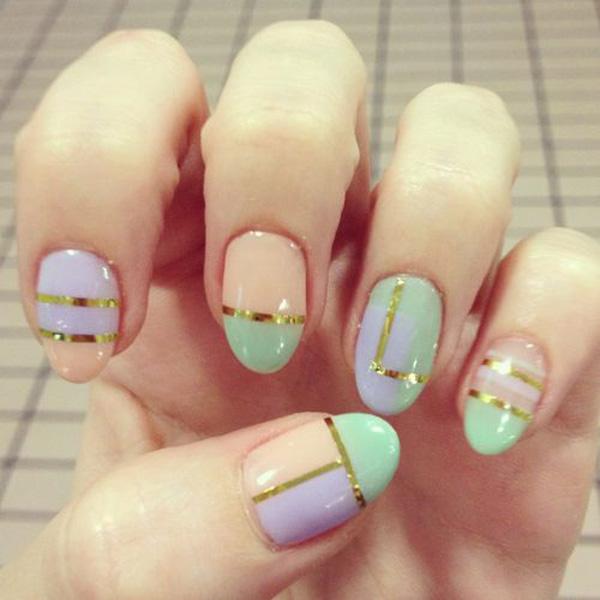 Color partitions by golden stripes, lovely nails!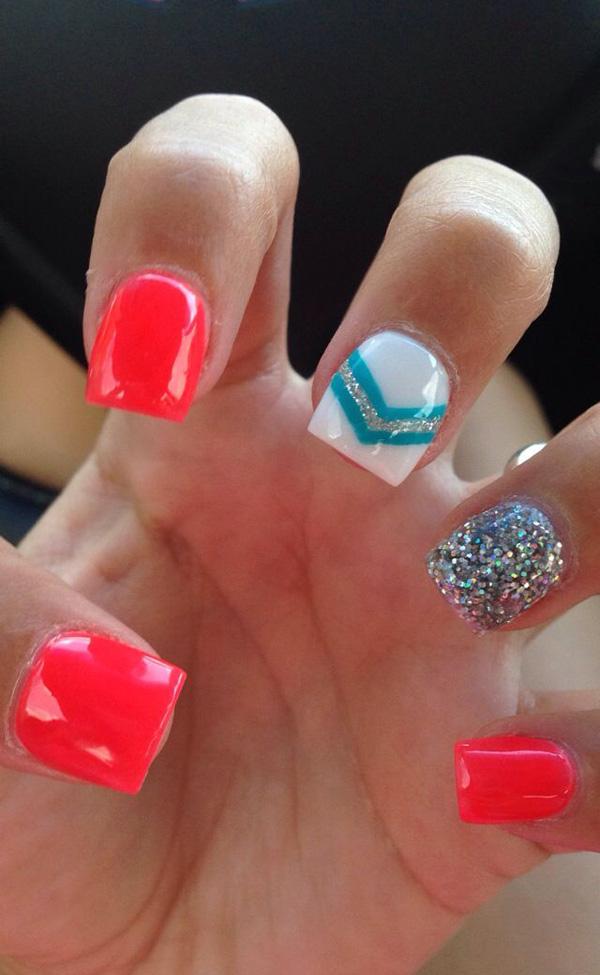 Crimson manicure pared with chevron and Shimmering nails on other fingers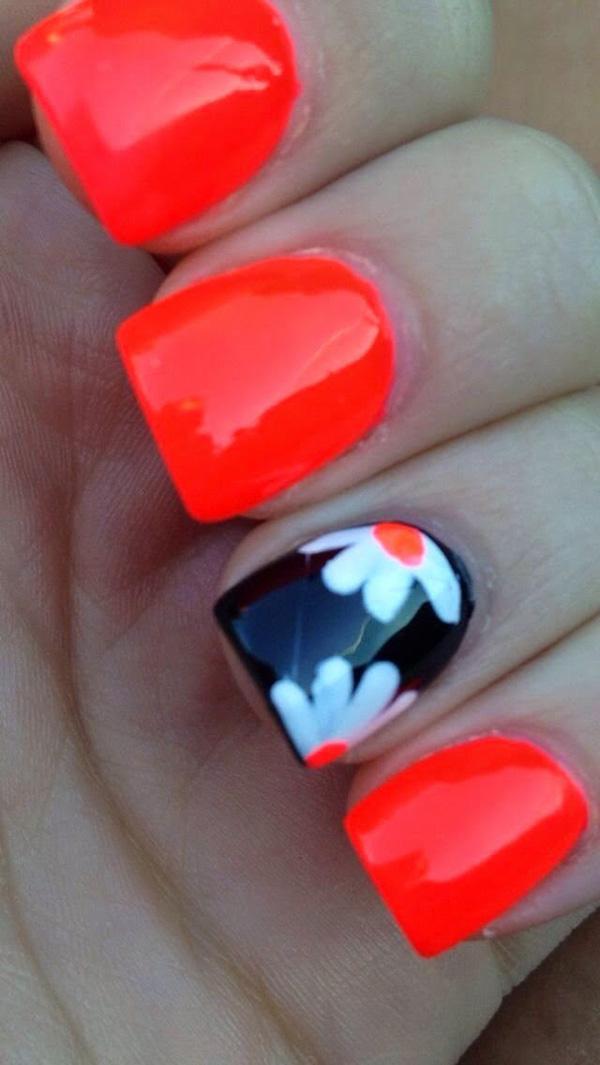 Red and black combinations with touch daisies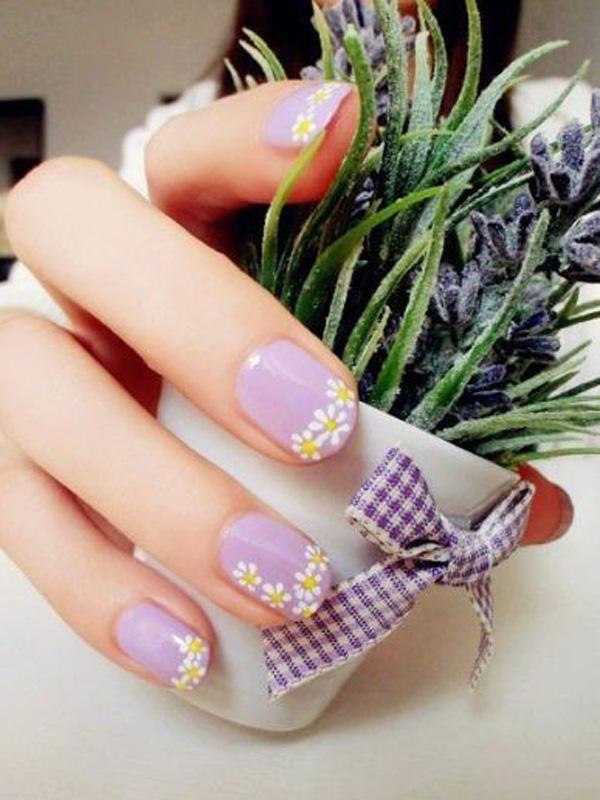 Light purple with flower tips nail art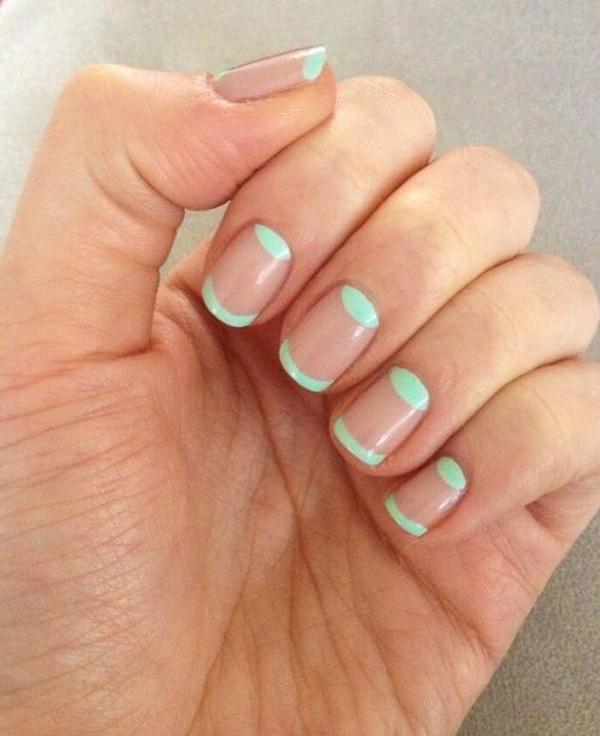 Neutral nails with mint green tips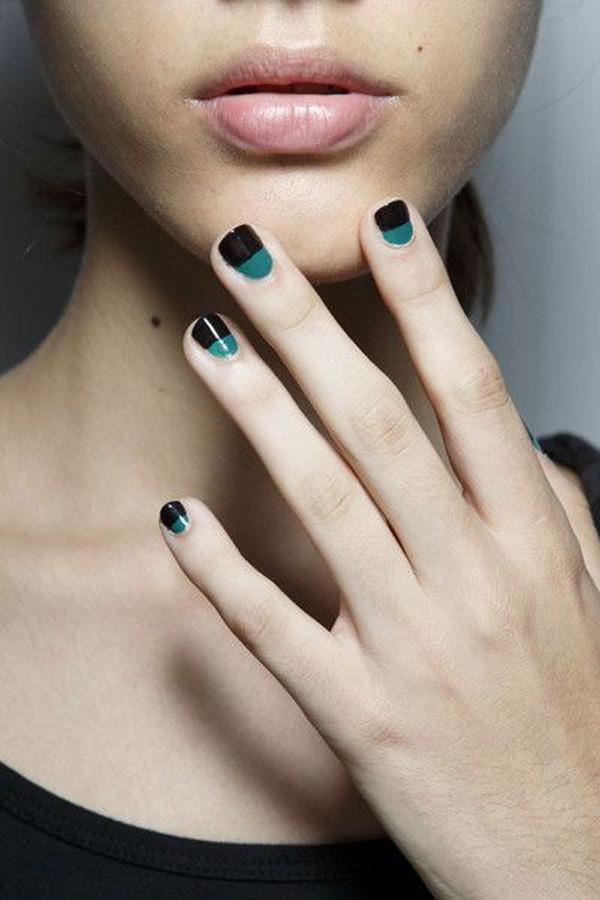 Half black half green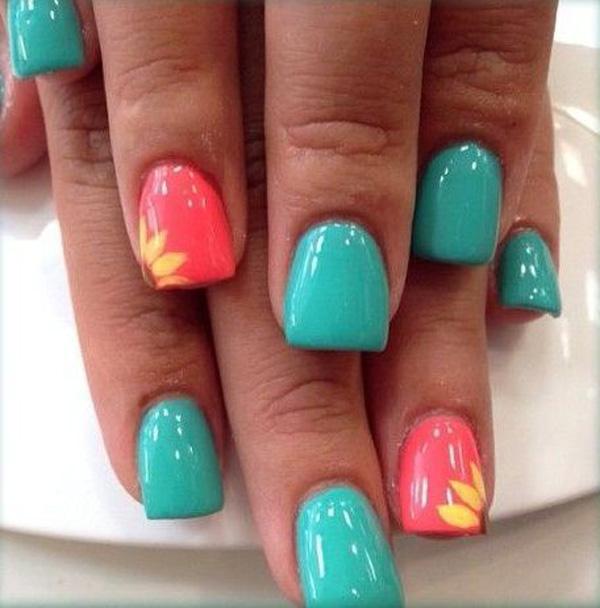 Coral red and sea green nails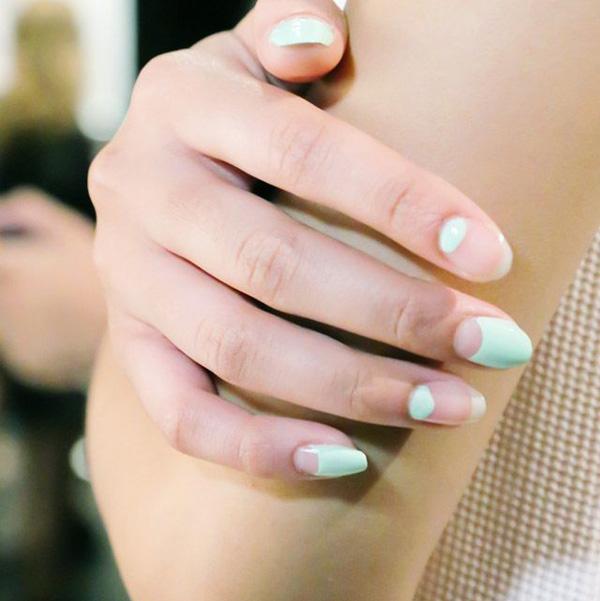 Mint green manicure with neutral tip on the nail plate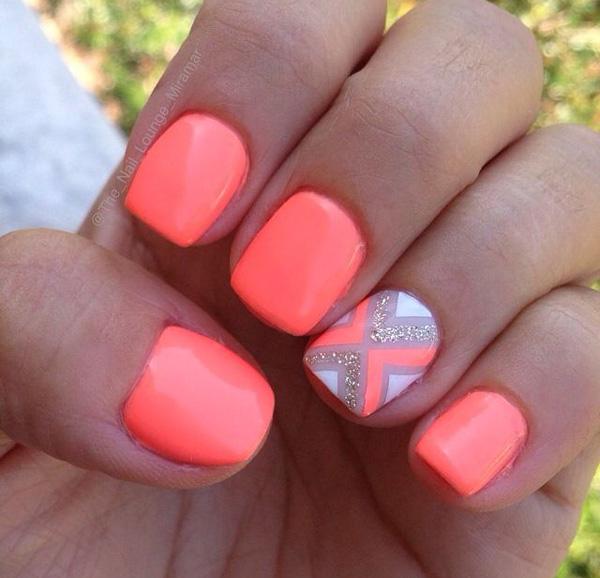 Watermelon pink and glitter chevrons nail art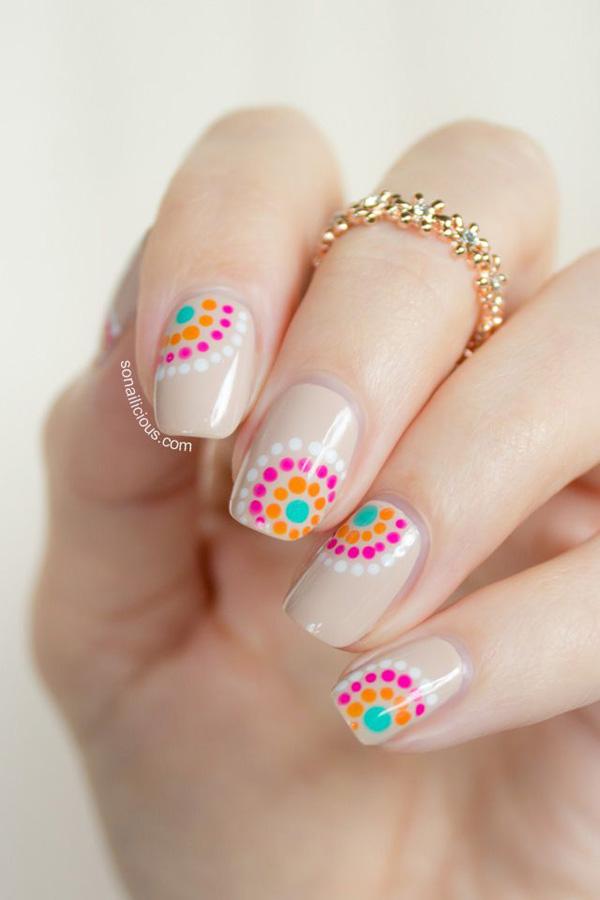 Pale silver nails with colorful polka dots orbits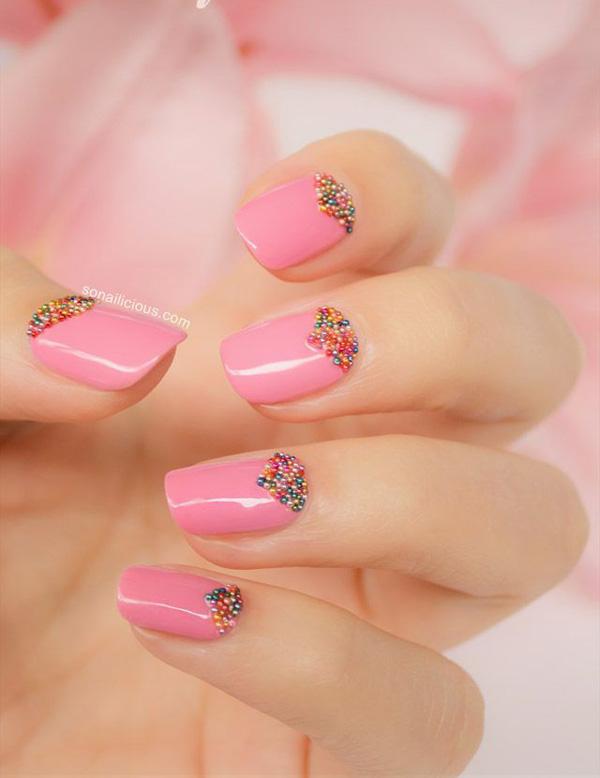 Pink nails with heart shaped diamonds.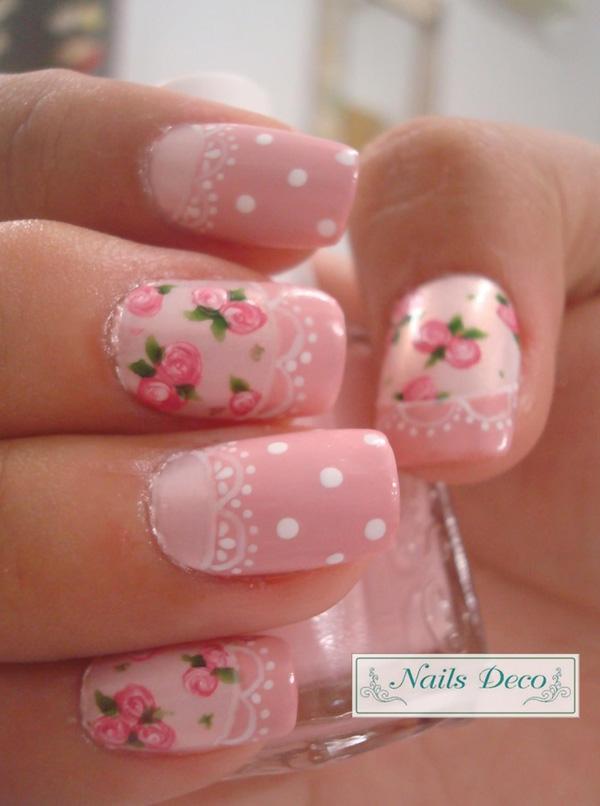 Pink roses with lace, white dots. Love the vintage style.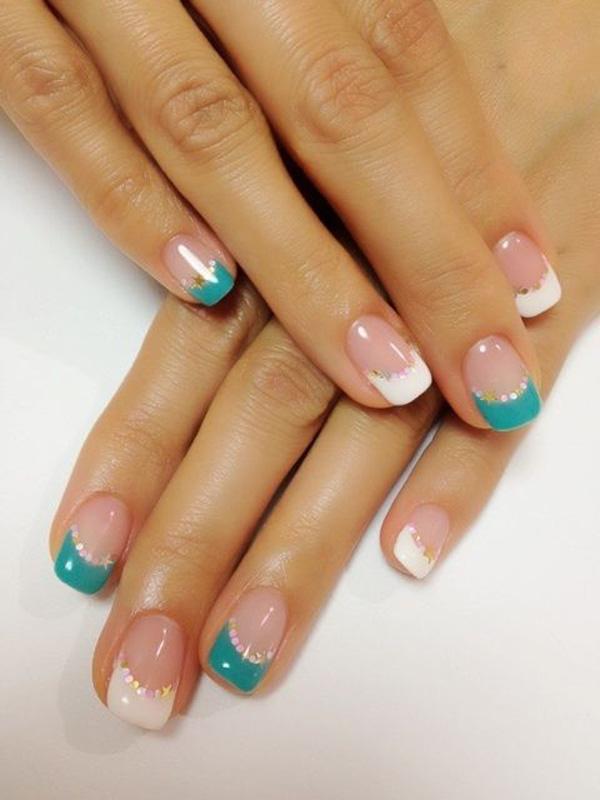 Smart nails alternated with white and steelblue ornamented by rhinestones.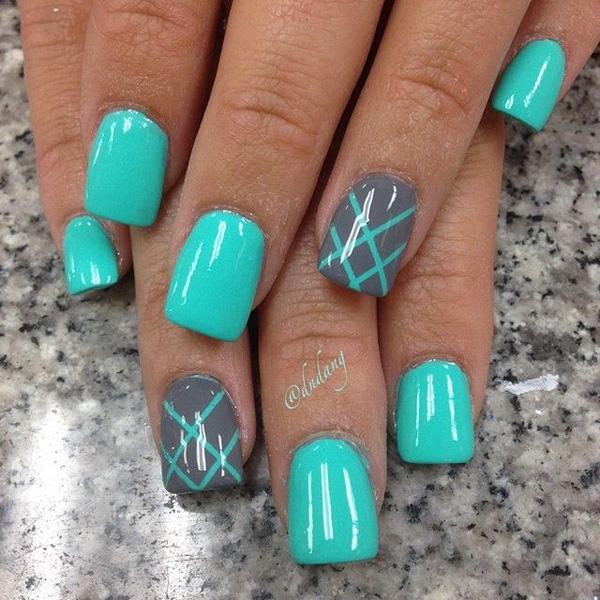 Sea green nail Spring art design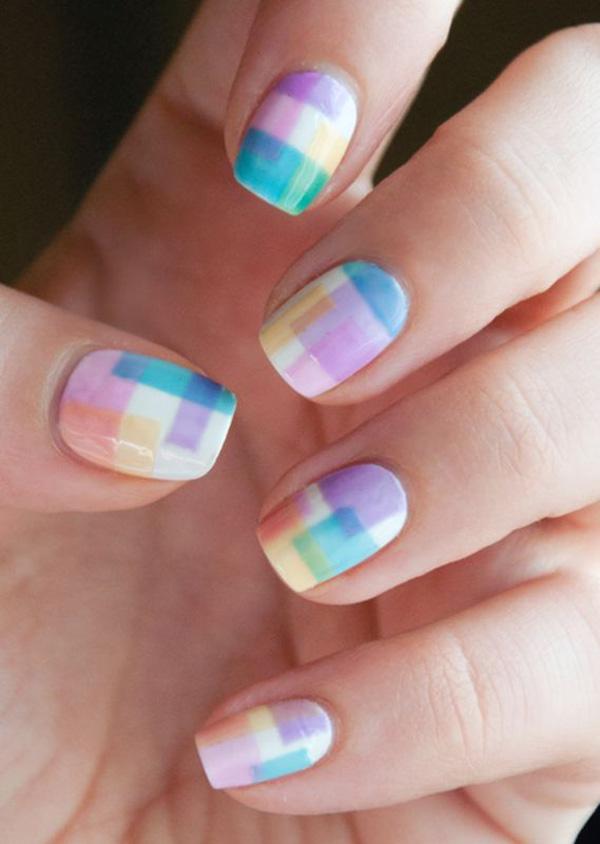 Gradient texture nails with a plaid pattern. Love the style.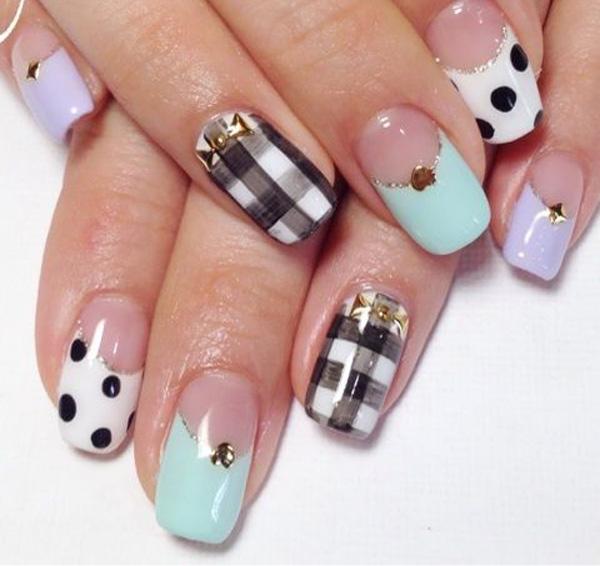 Black and white Gingham and Polka dots nails, with monochrome nails between them.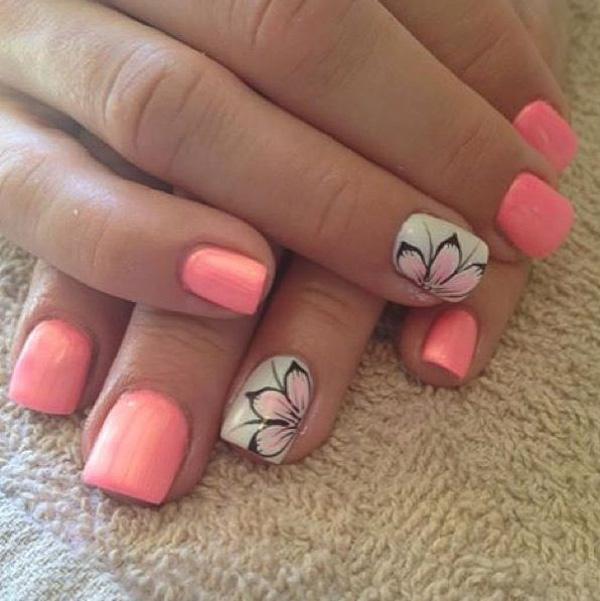 Single floral petals nail among monochrome pink nails. It's probably a good nail idea for early Spring.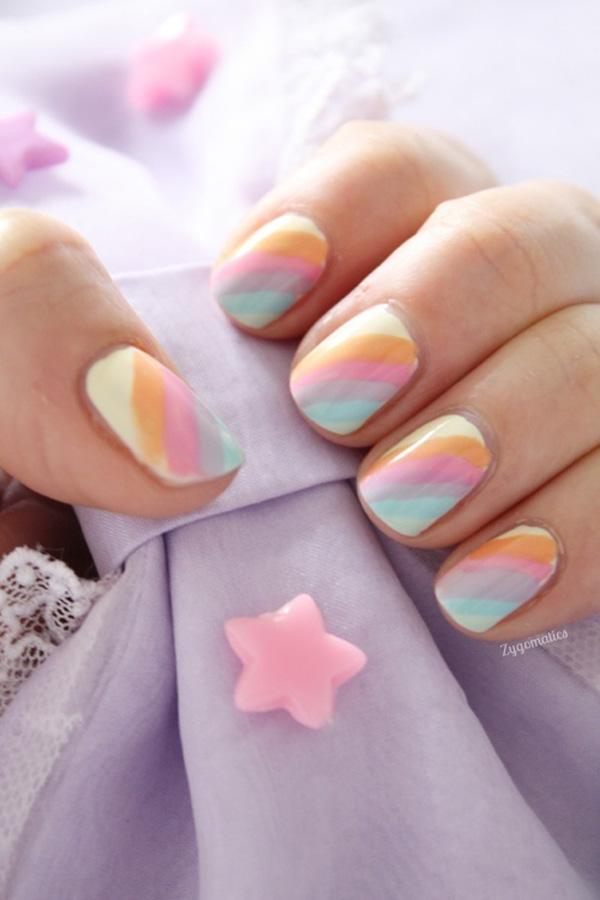 Diagonal stripe nail designs with light colors. Lovely nails while not distracting attention from your dress.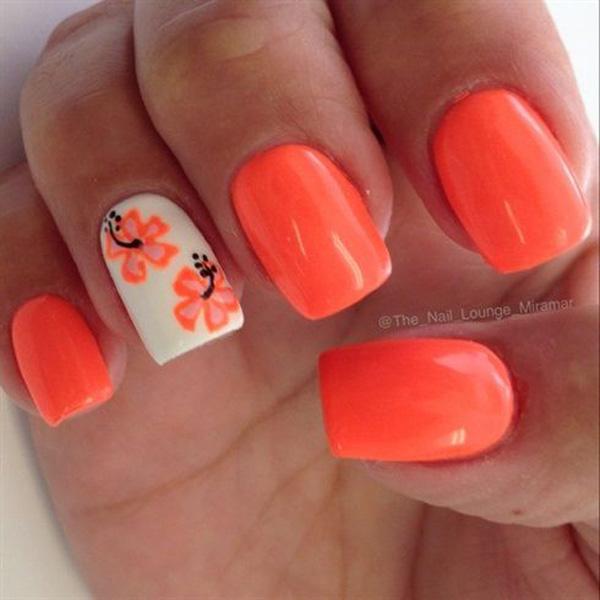 Orangered, the color for the sun, tropical flowers and warm Spring.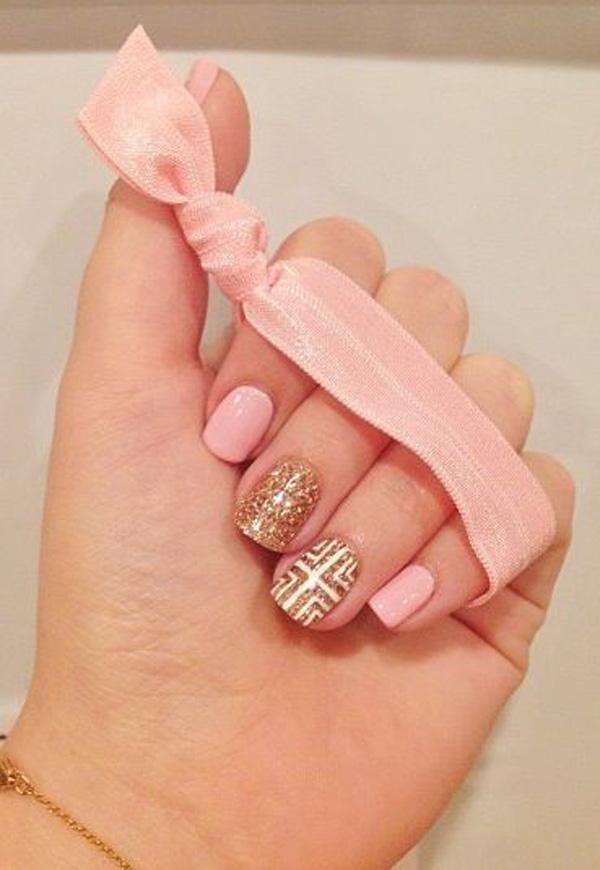 Pink manicure pared with royal shimmering nails