Butterfly tattoos are a popular choice for many people looking to get inked. These beautiful creatures have been associated with transformation, freedom, and joy since ancient times. Not only are they aesthetically pleasing but they also carry significant meaning that can be deeply personal to the wearer.
What are the butterfly tattoos about?
Butterfly tattoos are a type of tattoo that features the image of a butterfly. They can be done in a variety of styles and with a variety of meanings, ranging from transformation and change and positive. These tattoos have been popular for centuries and are specifically popular among women with their adorable shape, colorful wings, and symbolic meanings. But what do they really mean?
Meaning and Symbolism of the Tattoos
Transformation and freedom
A butterfly goes through four distinct stages during its lifespan: egg, larva, pupa, and adult. Each stage is integral to the development of a healthy butterfly from an egg laid by an adult female to a fully formed insect ready for flight!
During each phase, butterflies encounter numerous challenges such as predators looking for easy meals. If everything goes well, these amazing creatures will have made it through changes caused by both natural forces, like weather, and human actions, like the destruction of habitats due to urbanization, etc. The transformation of the butterfly is one of nature's most beautiful and inspiring displays. We may not always understand why certain things happen in life, but we can take solace knowing there's beauty found within them—just like how the majestic monarch butterfly has succeeded despite uncertainly & change.
Butterfly tattoos are versatile in their design and can be used to represent many different things. From religious symbolism to personal growth, the meaning behind these delicate creatures has been long-celebrated throughout history.
Religious implications
In ancient Greek mythology, butterflies were seen as symbols of the soul due to their ability to transform from caterpillars into beautiful flying insects. This idea was also shared by other cultures such as Native Americans who believed that butterflies represented rebirth after death or major life changes like marriage or graduation from school. In Christianity too they were seen as representations of resurrection since Jesus rose again three days after his death on the cross just like how a butterfly emerges out of its cocoon alive and transformed once it's gone through metamorphosis process.
Symbolism for inner strength
Butterfly can also be symbolic for inner strength – much like how a caterpillar must push itself outwards in order to become something new so do we when we're going through difficult times in our lives; this makes them perfect reminders that no matter what happens you will come out stronger than ever before! They may also represent courage because despite being small creatures they often travel great distances which takes lots bravery even though danger lurks around every corner during migration season. Lastly some people might choose these designs simply because they find them aesthetically pleasing – there's no wrong reason why someone should get one if that's what speaks most deeply within themselves!
Variety of butterfly tattoo design Ideas
Butterfly Tattoo could be inked on different parts of the body – neck, back, shoulder, foot, etc. Please enjoy the collection of 100+ amazing designs. Let us know which one you like in the comment.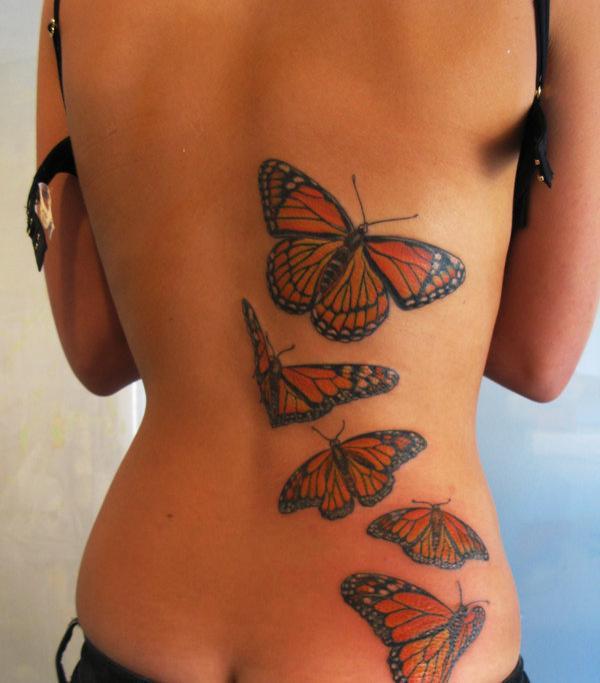 Five butterflies spanning on the back of a woman
A tattoo of five butterflies on a woman's back is usually a sign of change, freedom, and happiness. The butterflies represent freedom, joy, and a sense of being connected to something bigger than oneself. They show how the woman changes into something beautiful and powerful.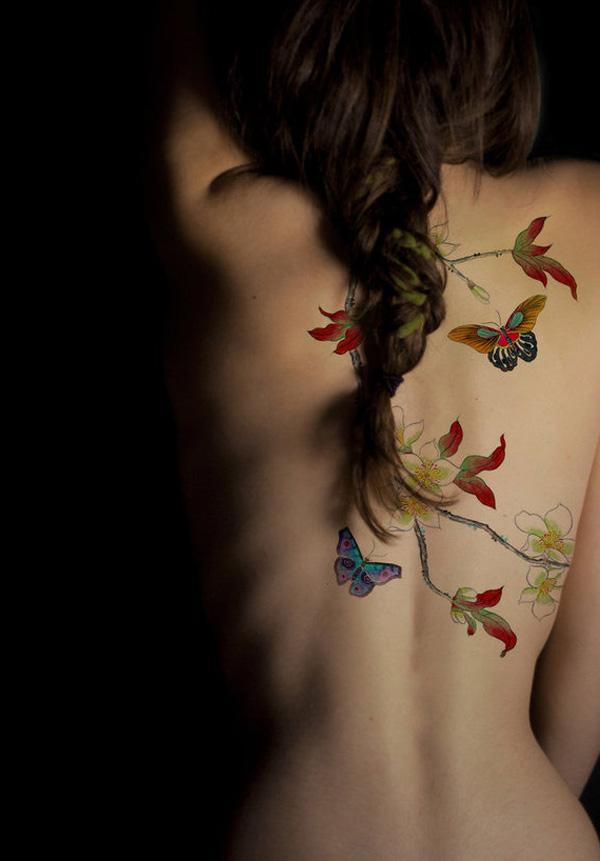 Butterflies and leaves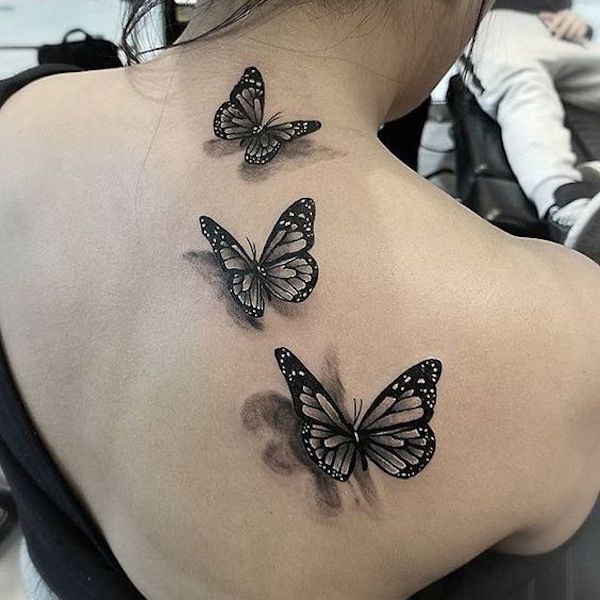 Artistic 3D butterfly on the neck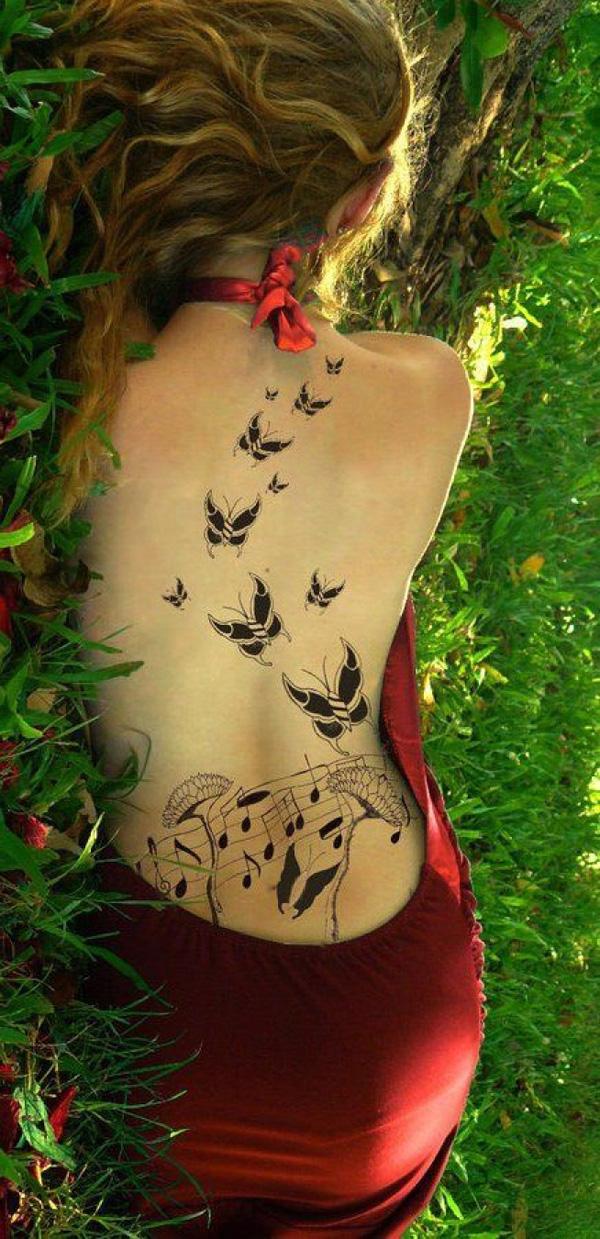 Wonder of music notes and butterflies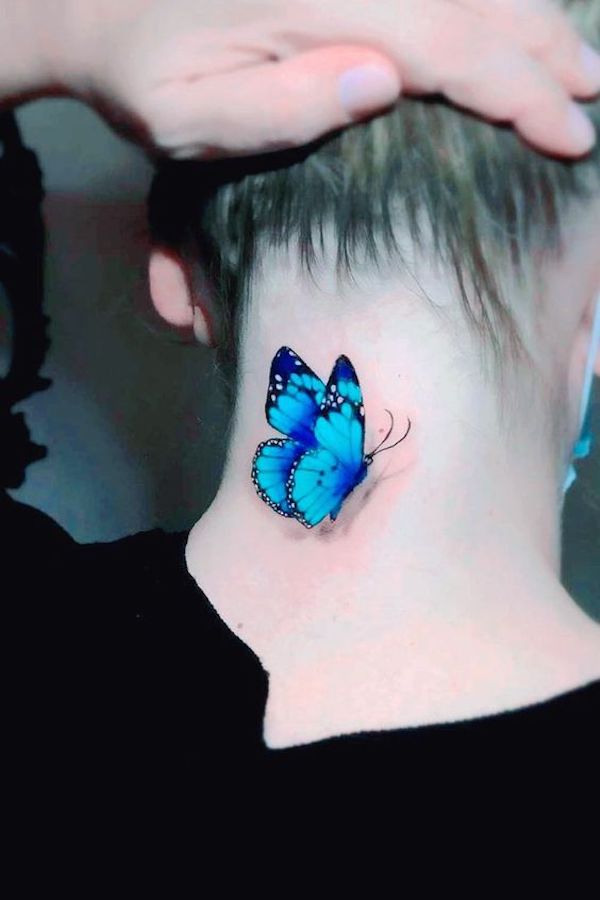 A butterfly landing on the neck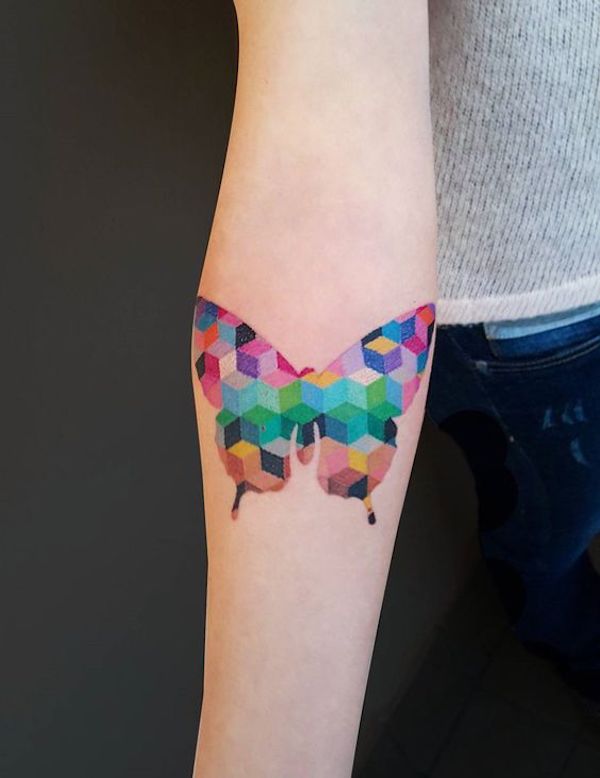 Colorful butterfly by 3D cubes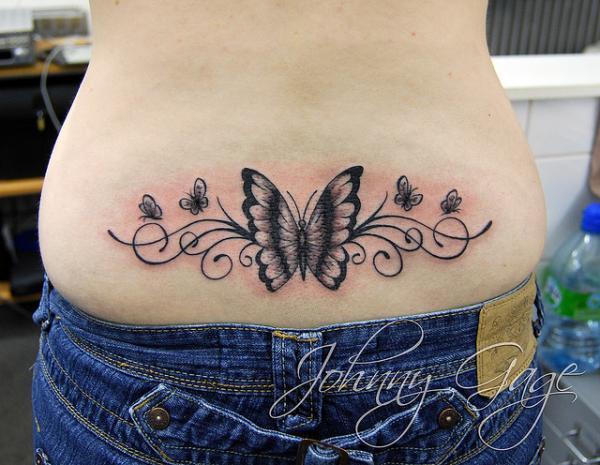 Symmetric butterflies tattoo in tribal style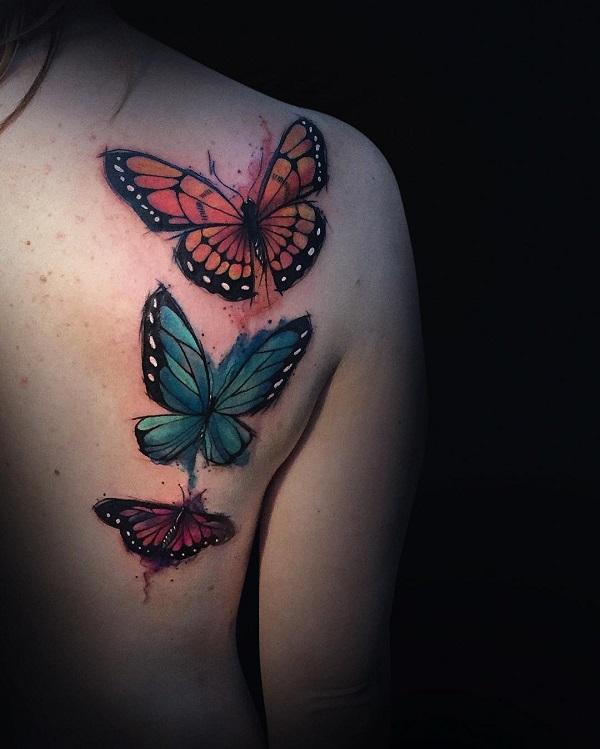 Watercolor butterfly back tattoo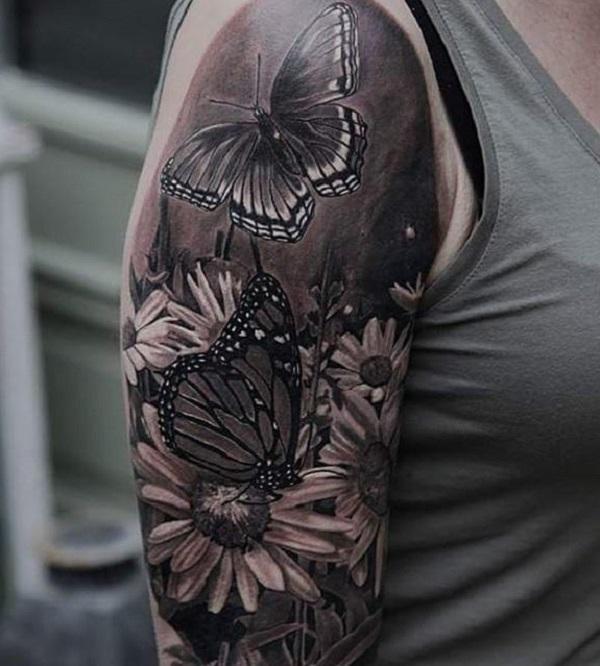 Two black butterflies landing on a daisy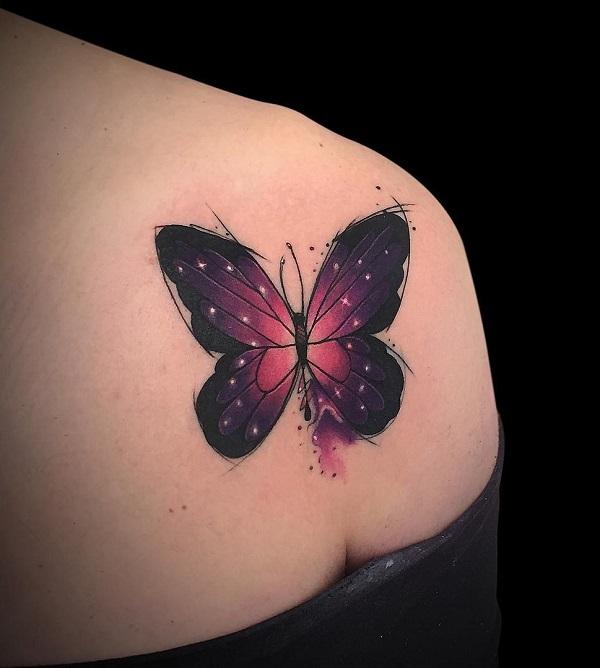 A purple butterfly that inspires imagination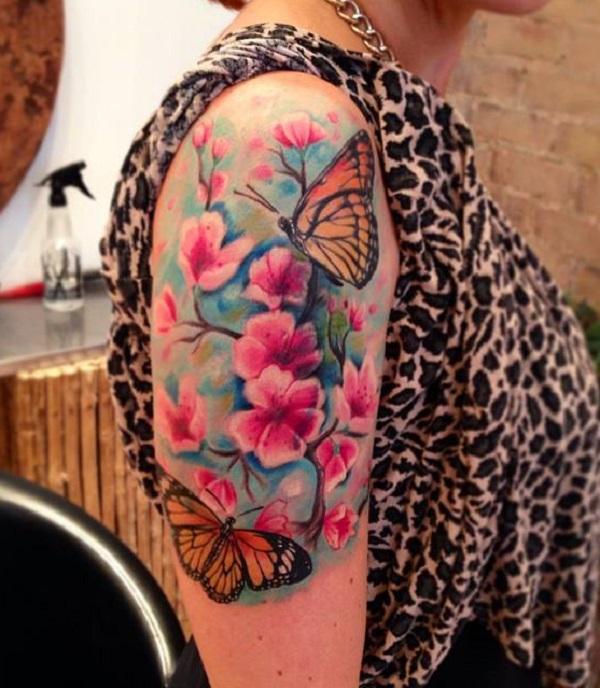 Butterfly and flower sleeve tattoo for women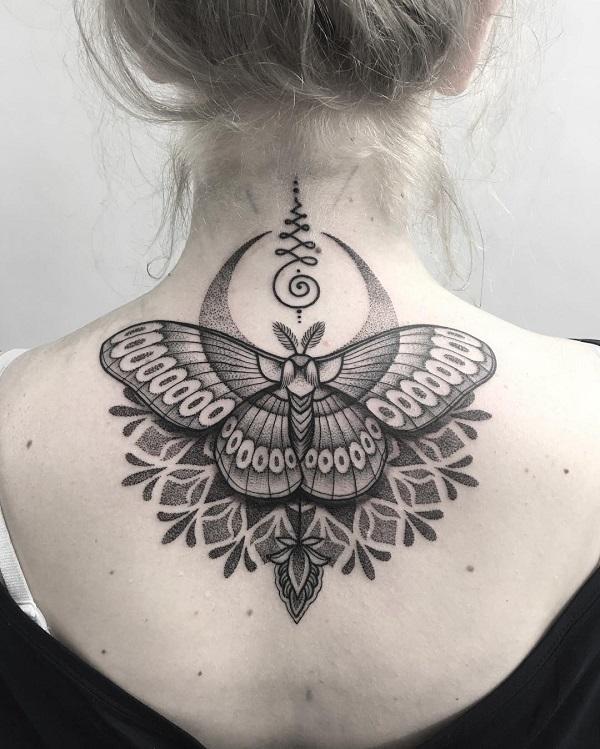 Dotwork – Crescent mandala symmetry butterfly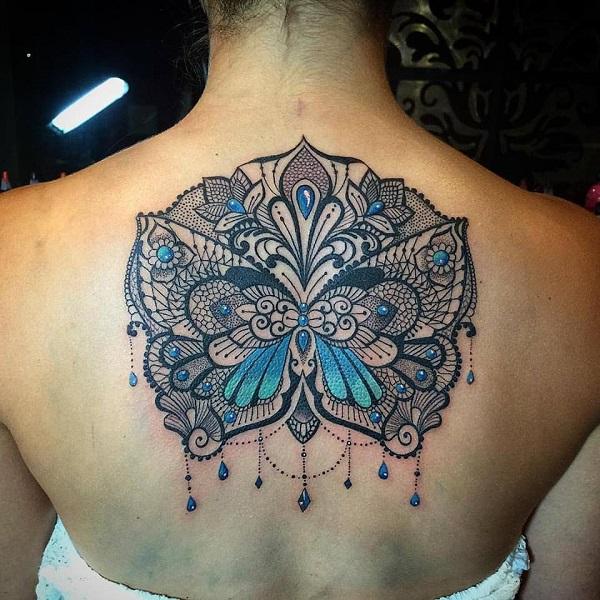 Amazing mandala lace resembling a butterfly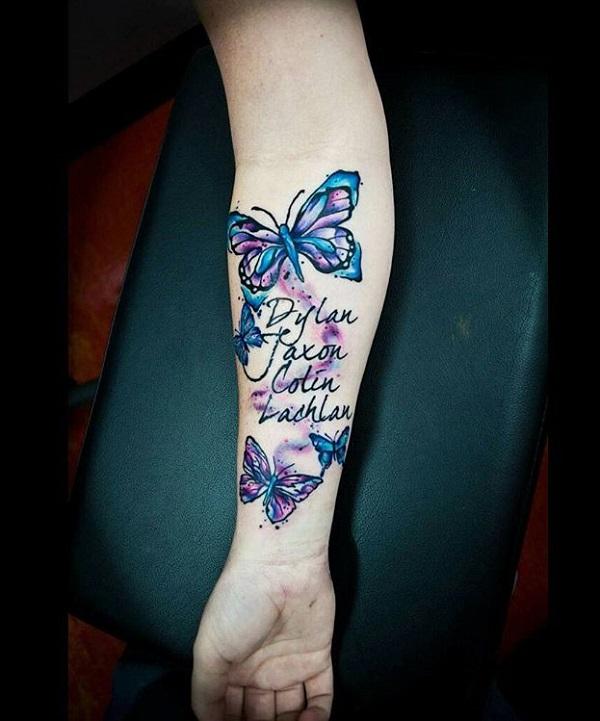 Two names tattooed on the forearm in butterflies
Typically, this piece represents the strong bond between two loved ones. The watercolor butterflies add a touch of femininity and elegance to the tattoo, highlighting the connection between the two people. The tattoo expresses affection and appreciation for their unique relationship.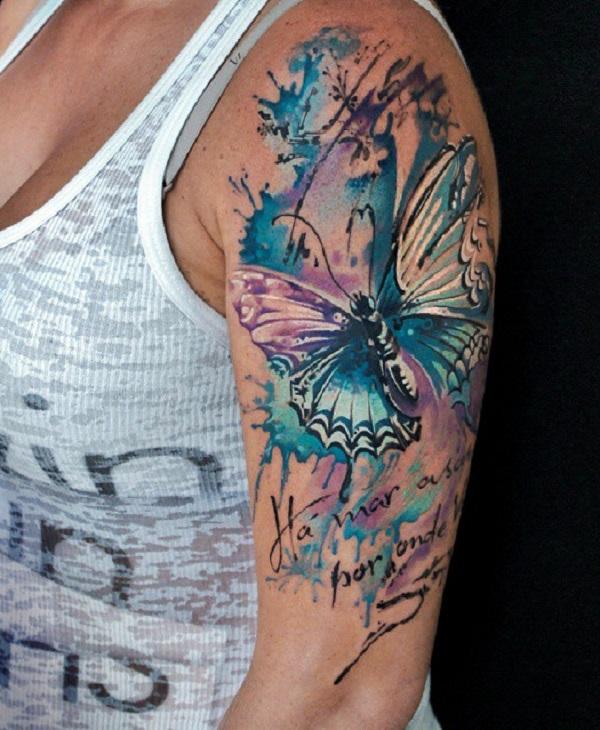 Watercolor butterfly sleeve tattoo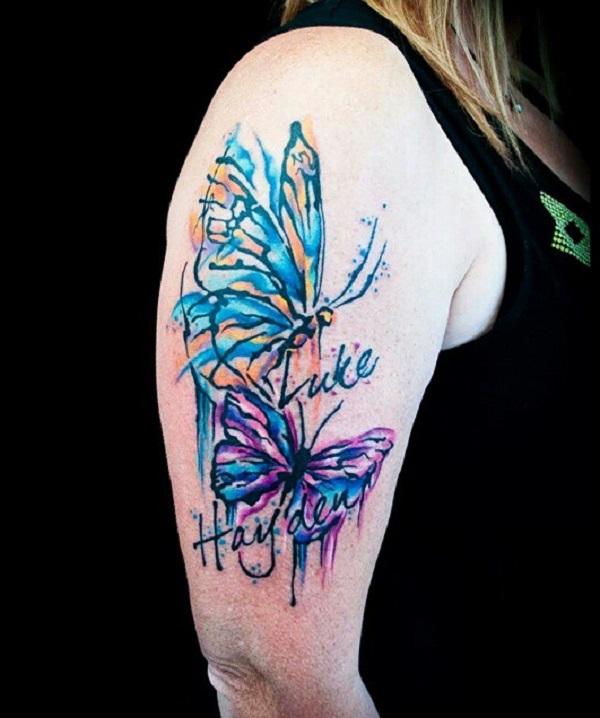 Two names and two butterflies in watercolor style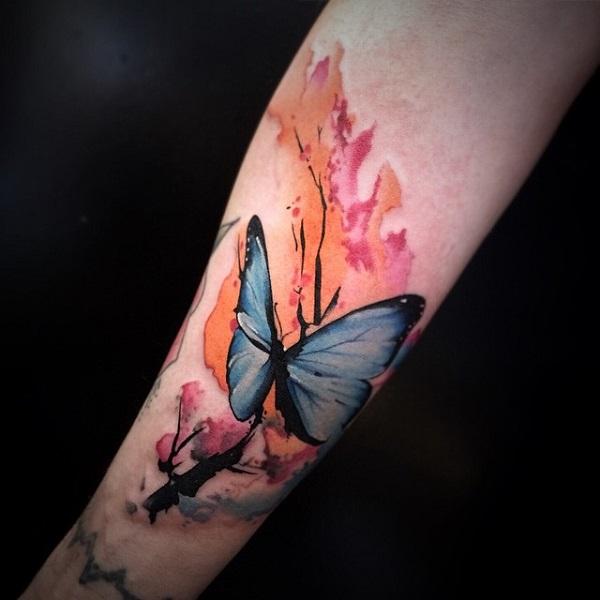 Watercolor style depiction of a butterfly landing on a tree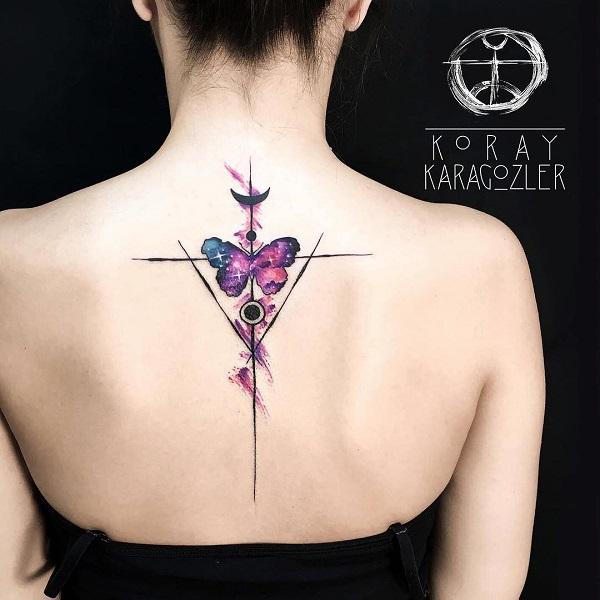 Minimalist galaxy within a butterfly on the back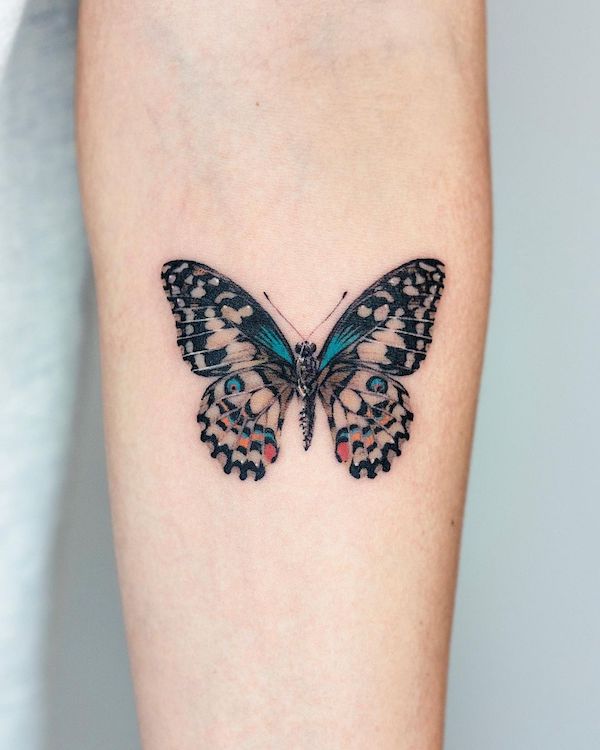 Butterfly illustration with see-through wings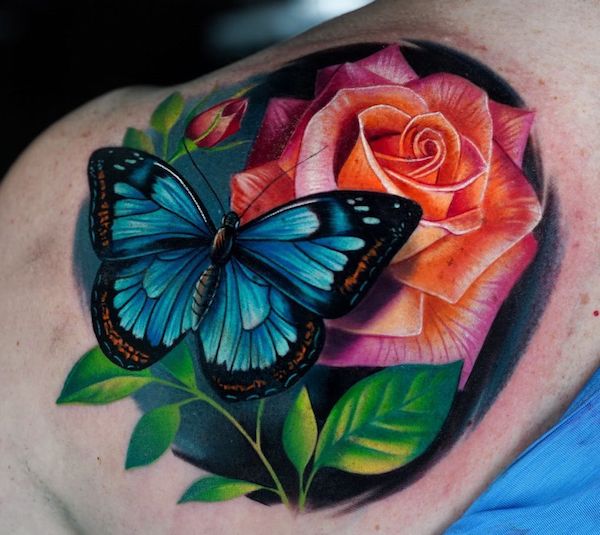 Butterfly and rose with vibrant colors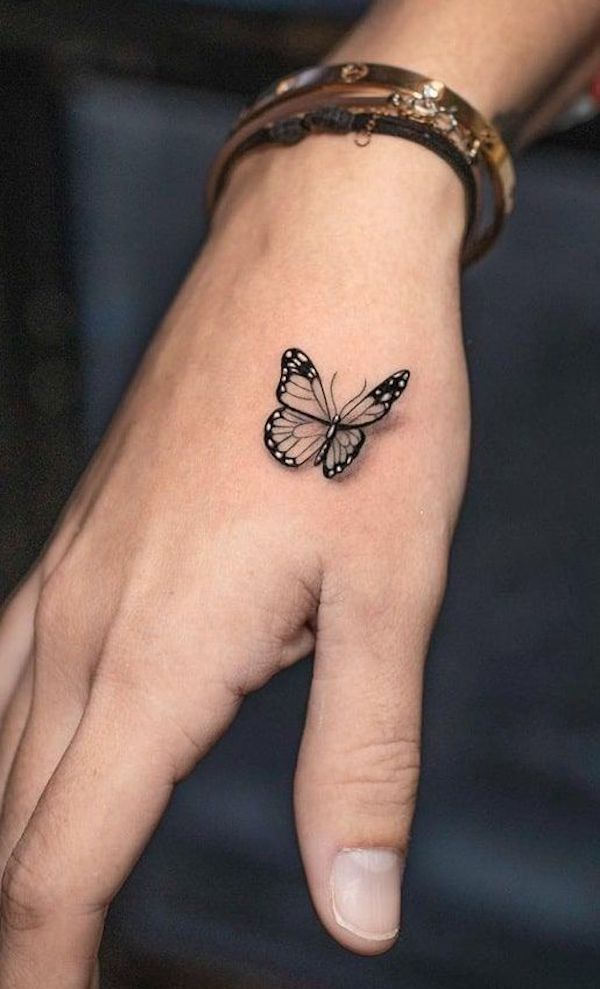 A realistic butterfly on the hand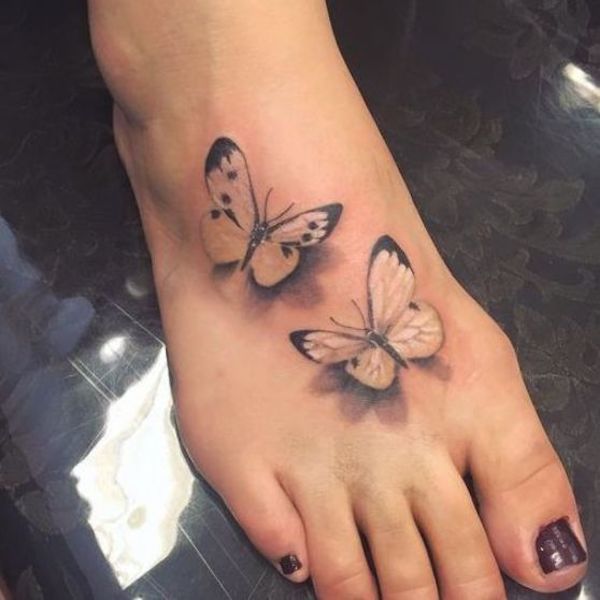 Two realistic butterflies tattooed on the foot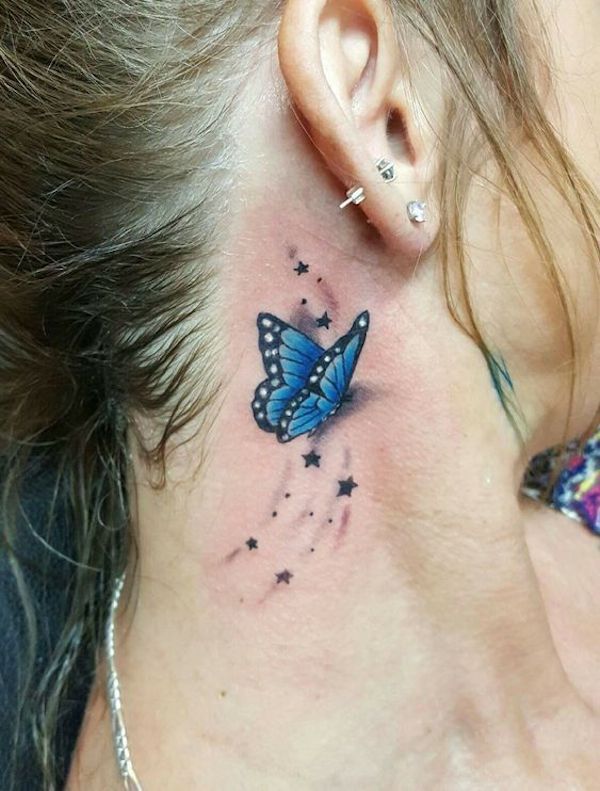 Realistic butterfly and star tassel behind the ear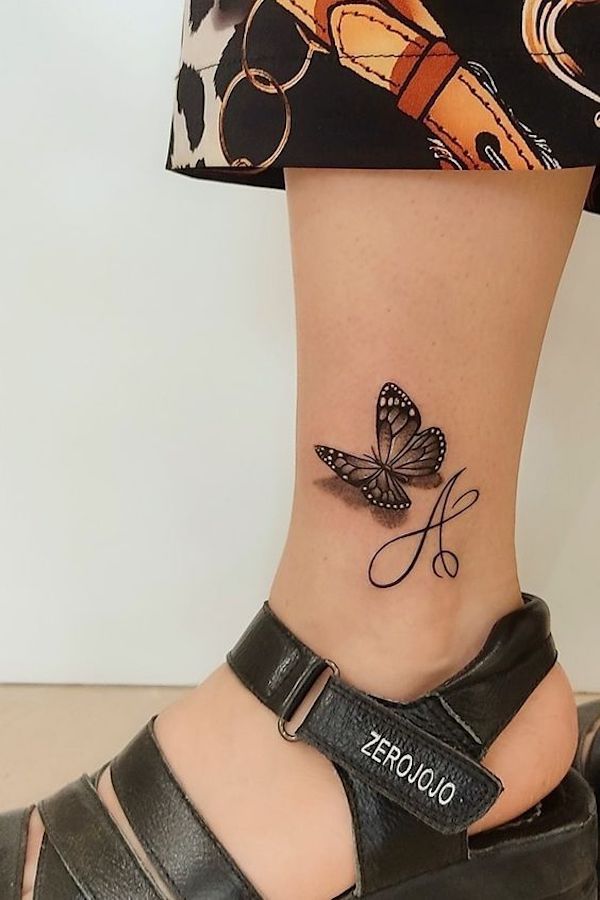 A vivid butterfly tattoo with initials on the ankle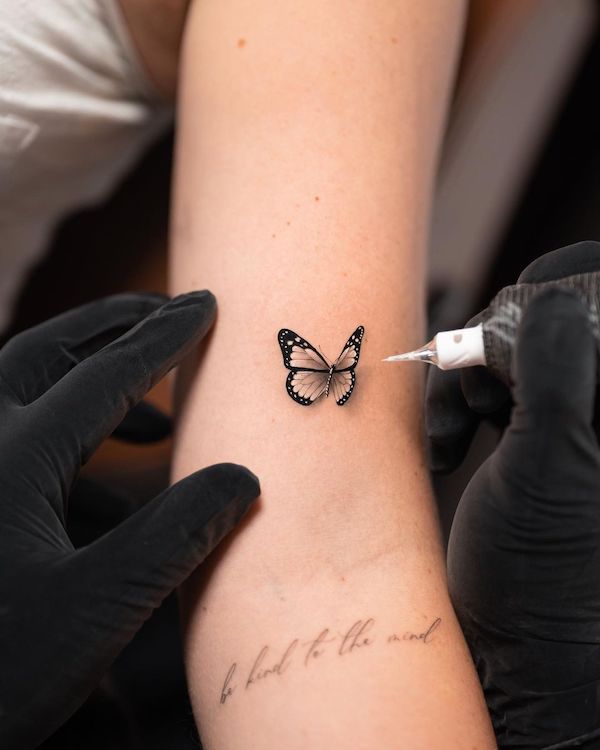 The process of ink a 3D butterfly on the arm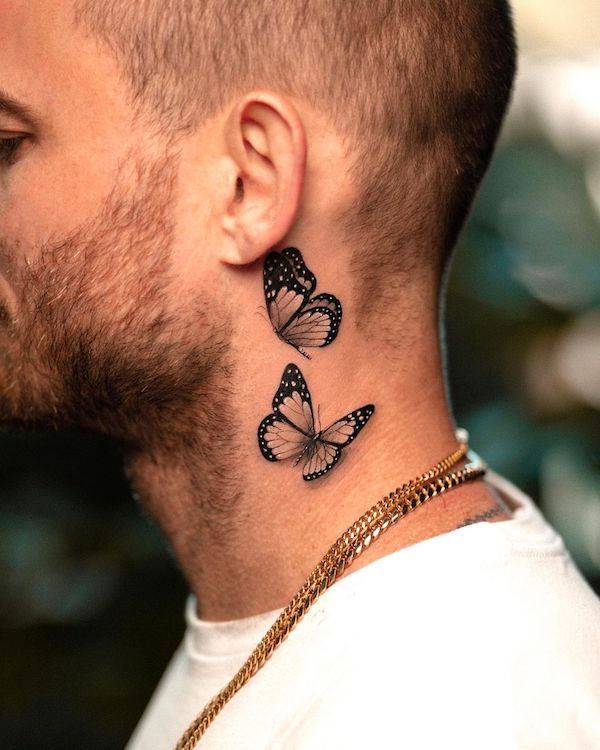 Vivid butterfly tattoos can look good on men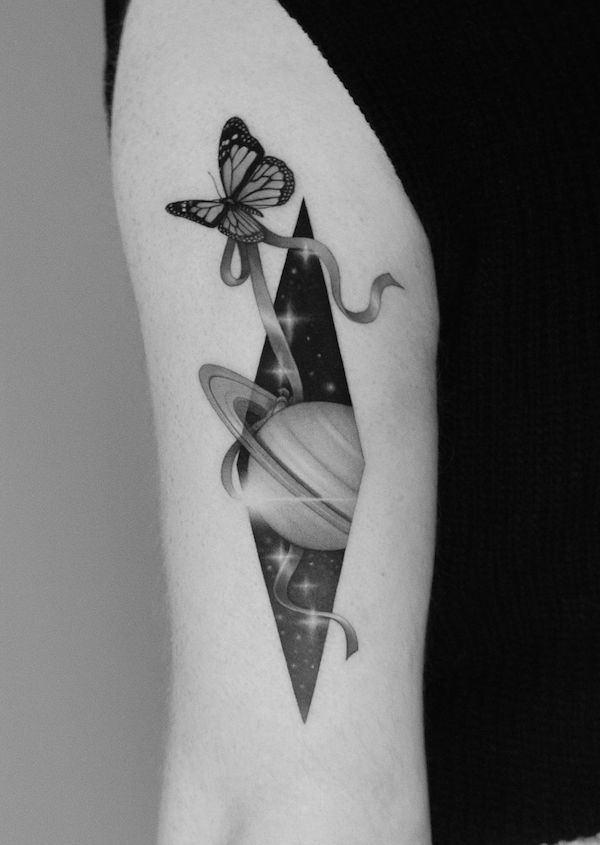 Let a butterfly move the orbit of the planet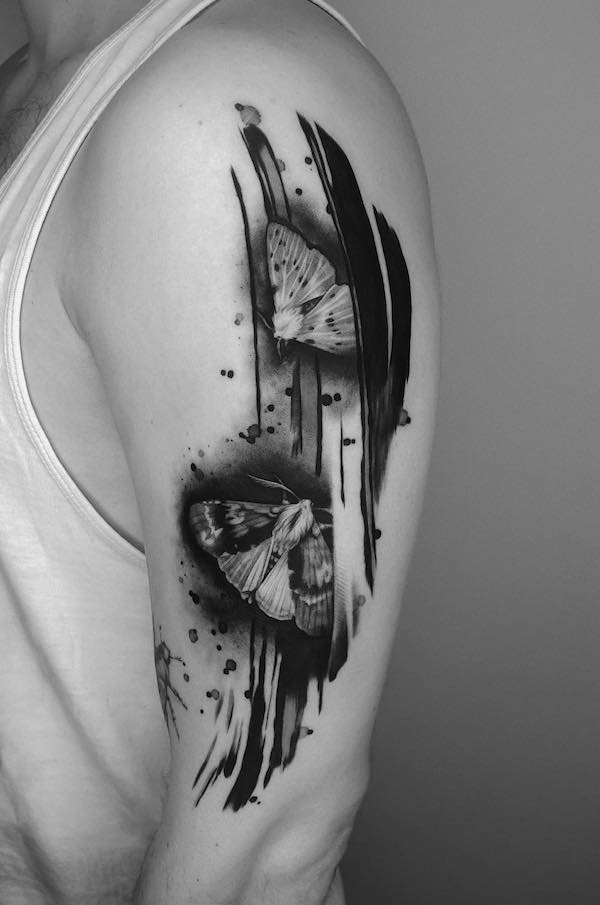 Black and white brush stroke Vector Art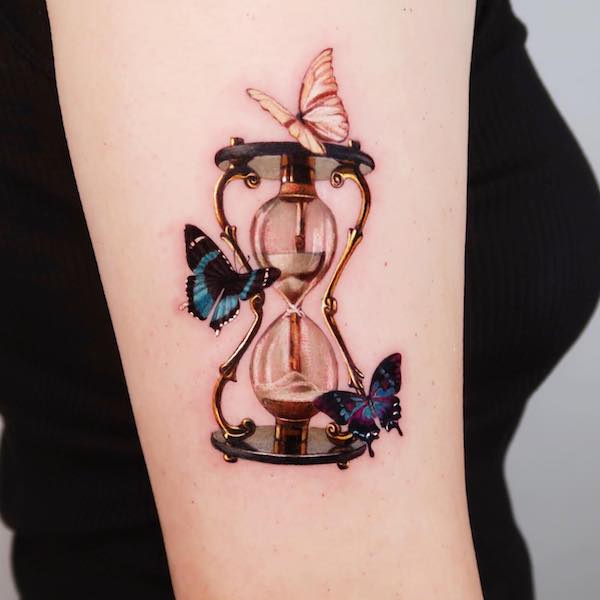 Whimsical hourglass surrounded by three butterfliesA single butterfly as broad as the inner elbow Gorgeous design of a single butterfly on the shoulderA tattoo of a vibrant butterfly with tassels on the shoulder
The lively design conveys a feeling of beauty, freedom and optimism. It symbolizes the idea of transformation and a new beginning, as butterflies often represent change and growth. Additionally, the tassels add a touch of vibrancy and playfulness to the design, giving it an air of whimsy and joy.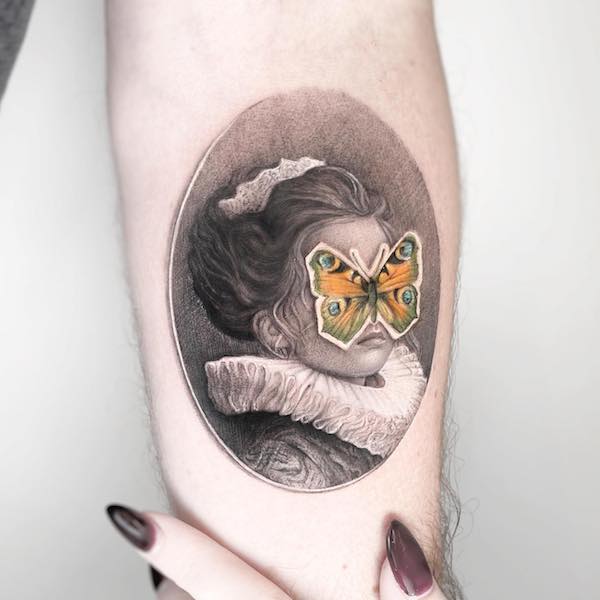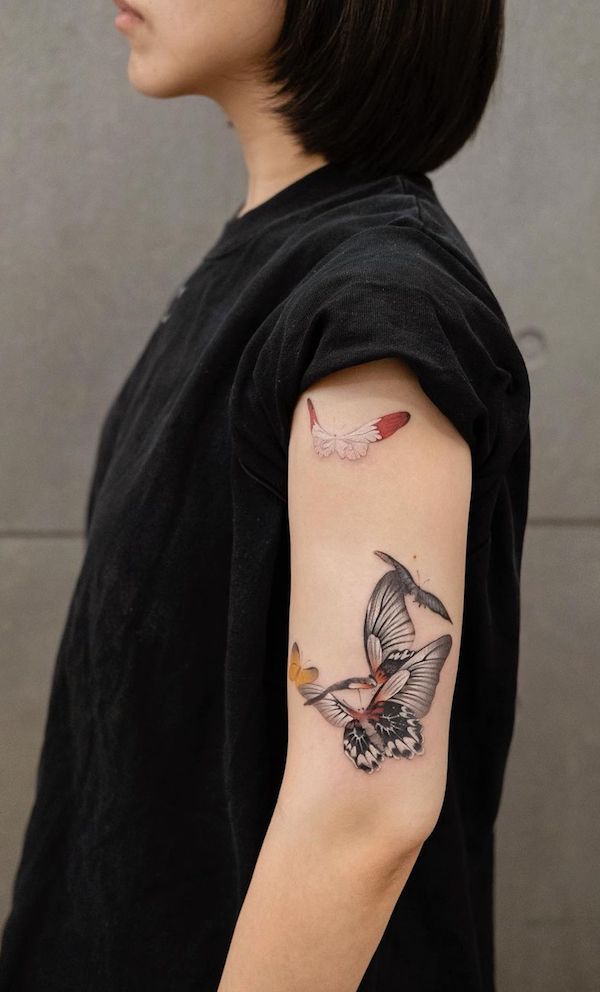 Vivid illustration from moth to butterfly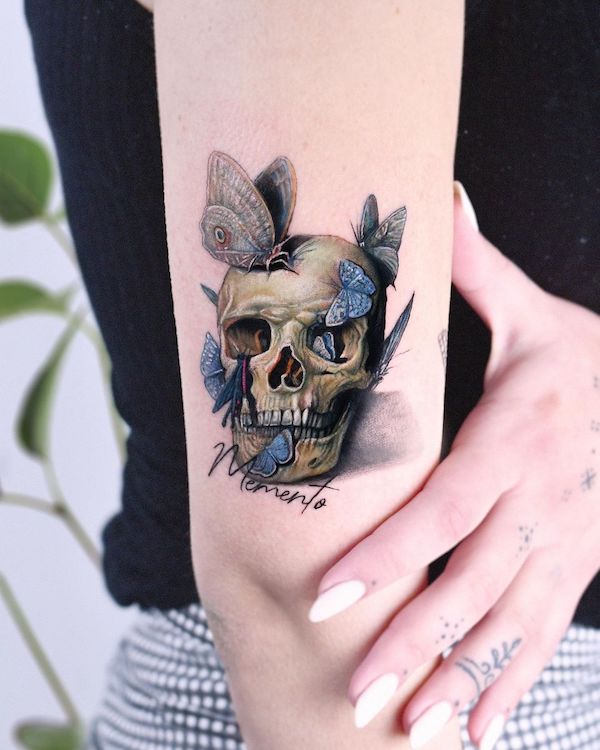 Elegant ink of skull and butterflies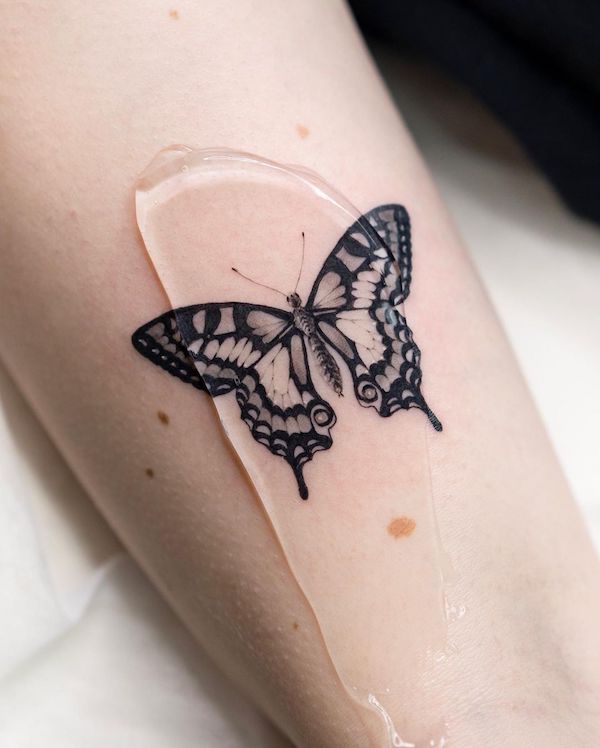 A black and white butterfly covered by alyer of glue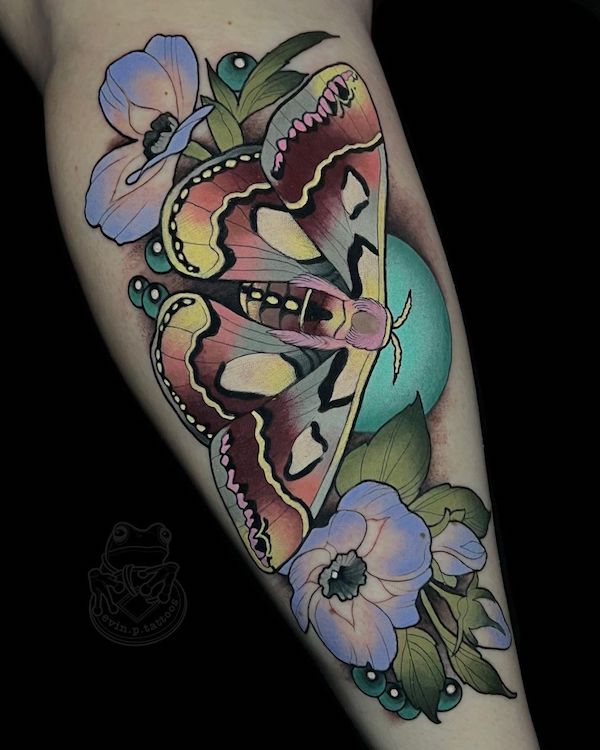 Butterfly tattoo of Old school style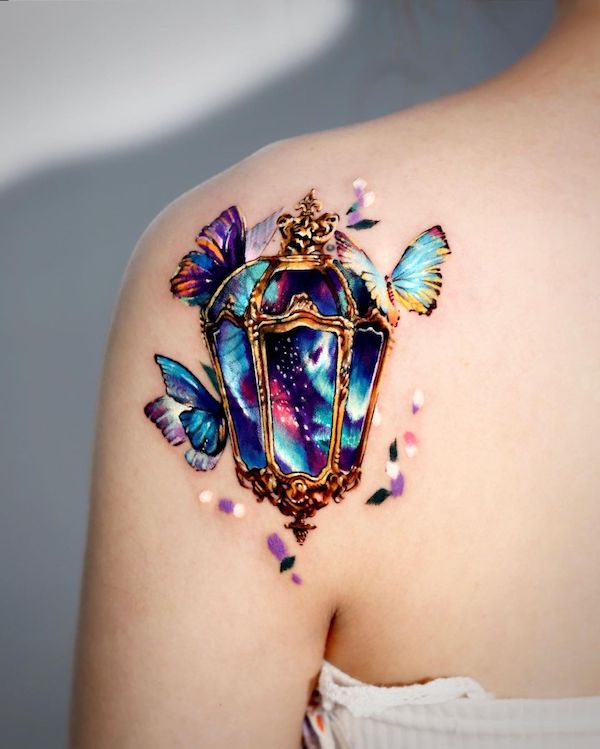 Fantastic design of golden street light with vivid butterflies around it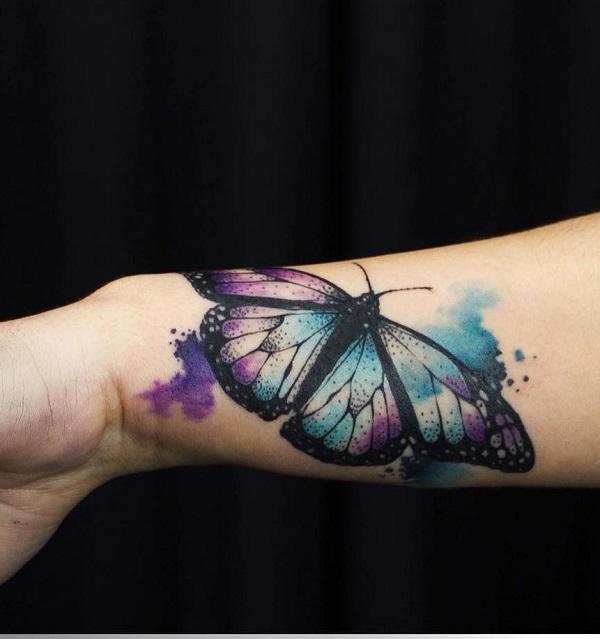 Colorful butterfly on the wrist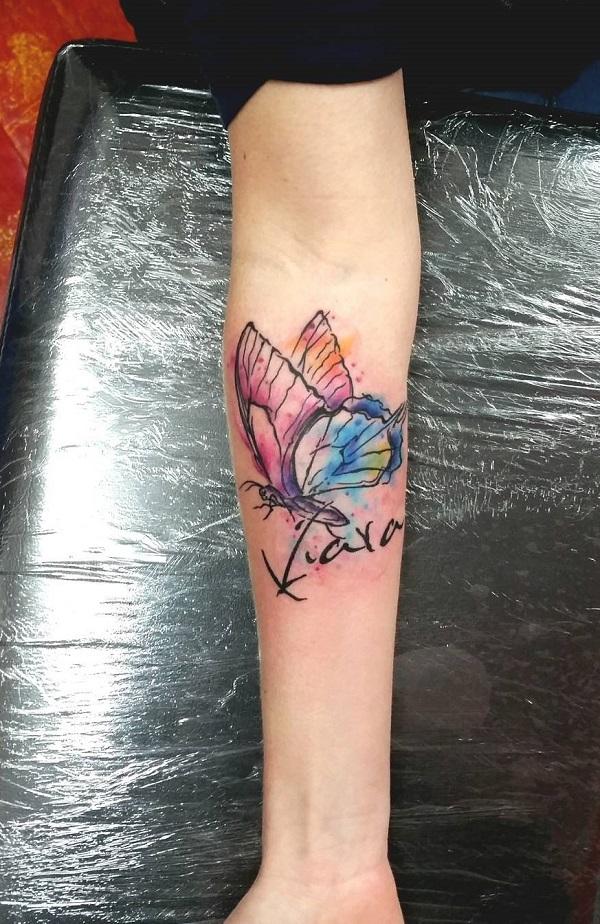 Watercolor ink of butterfly
Single butterfly watercolor design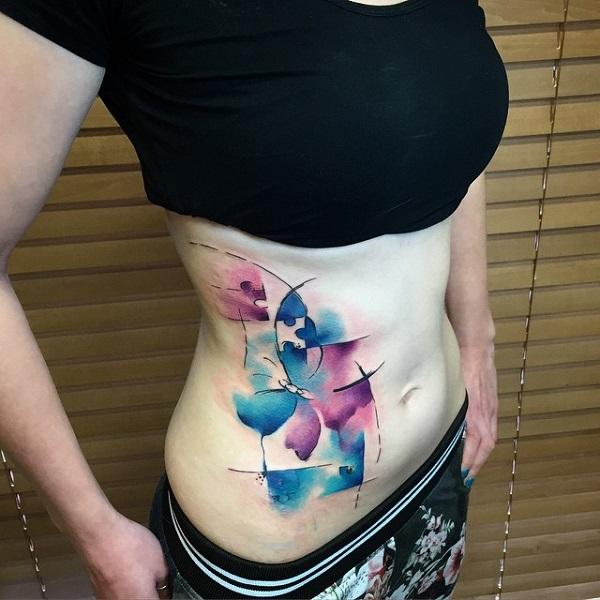 Watercolor puzzle butterfly side tattoo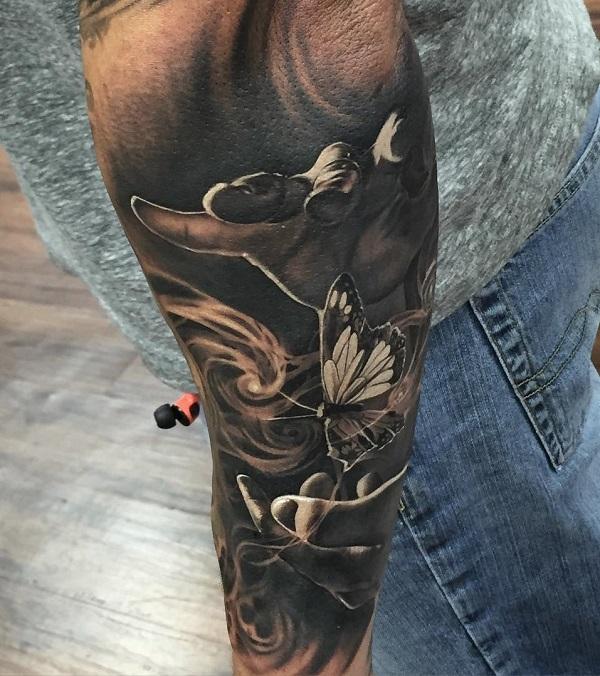 An intricate tattoo of a hand reaching out to catch a butterfly.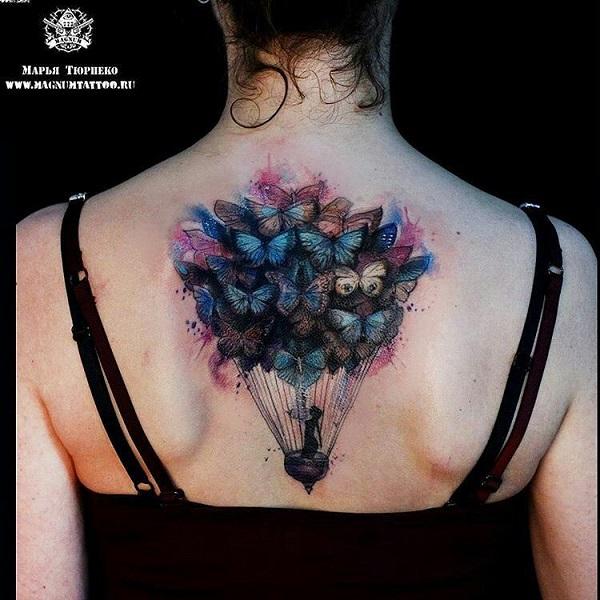 Balloon propelled by the wings of butterflies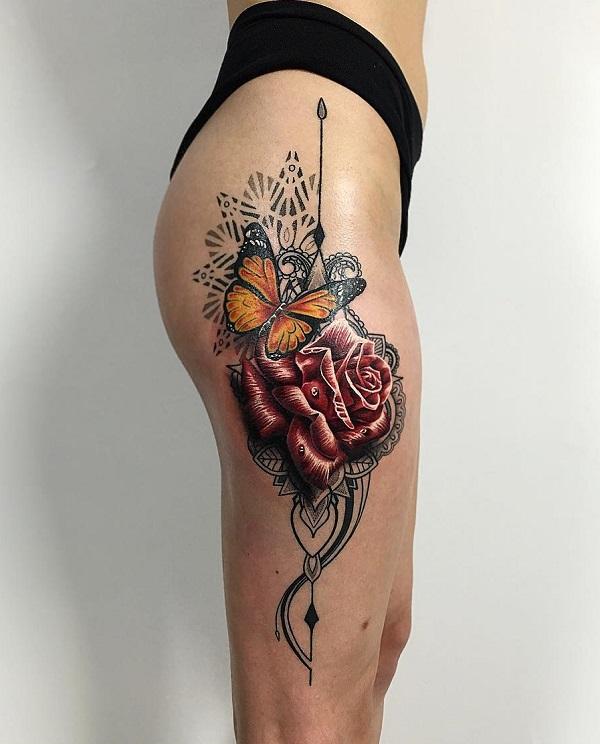 Stout rose and butterfly surrounded by a mandala pattern
The vibrant colors in the pattern bring life to the scene, while the intricate details add depth and complexity; this combination creates an atmosphere that encourages contemplation on matters both spiritual and mundane alike. Moreover, the presence of the rose symbolizes strength, courage, and passion, while its companion butterfly stands for freedom from fear or worry as it flutters gracefully around it in circles. Ultimately, together they create a powerful message about embracing all aspects of life with joyfulness, despite any hardships encountered along our journey through this world we call home.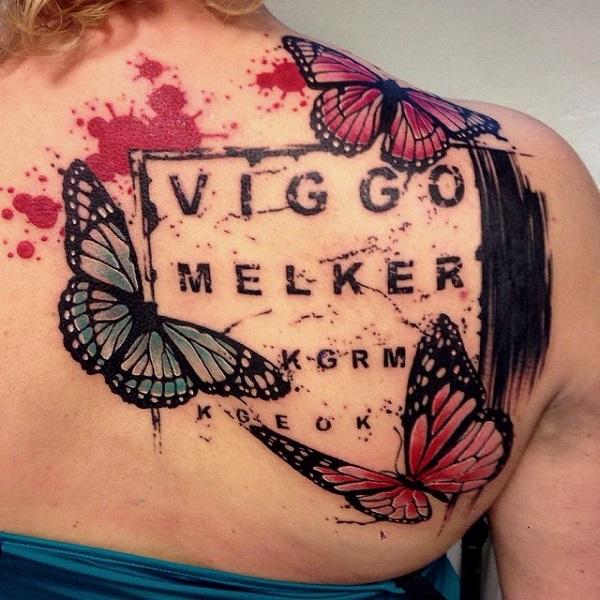 Scripts surrounded by three butterflies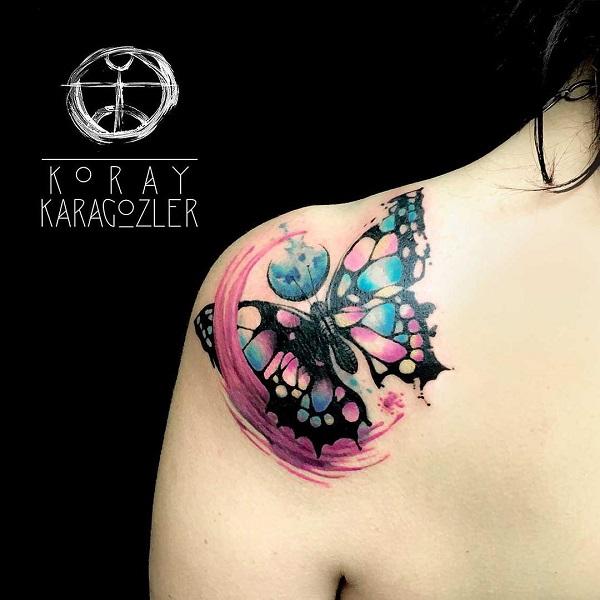 Crescent butterfly ink on the shoulder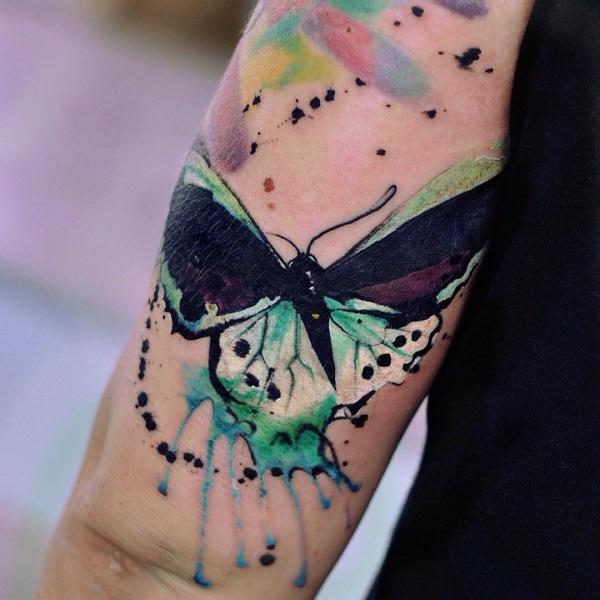 Amazing watercolor butterfly tattoo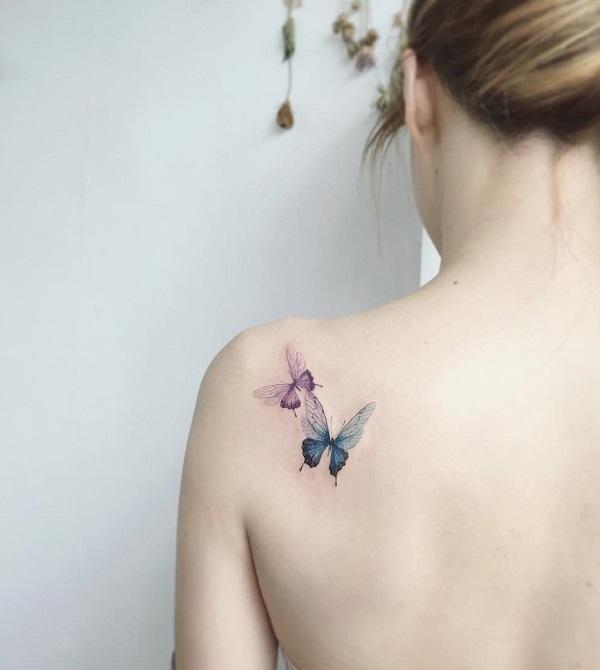 Small butterflies ink design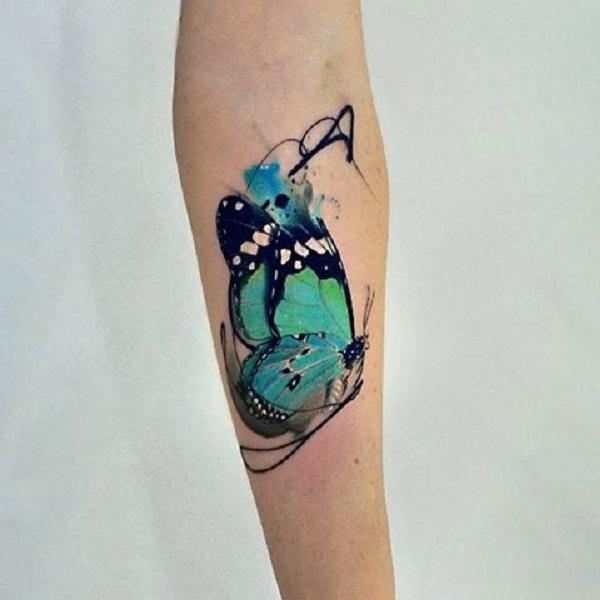 Watercolor depiction of a butterfly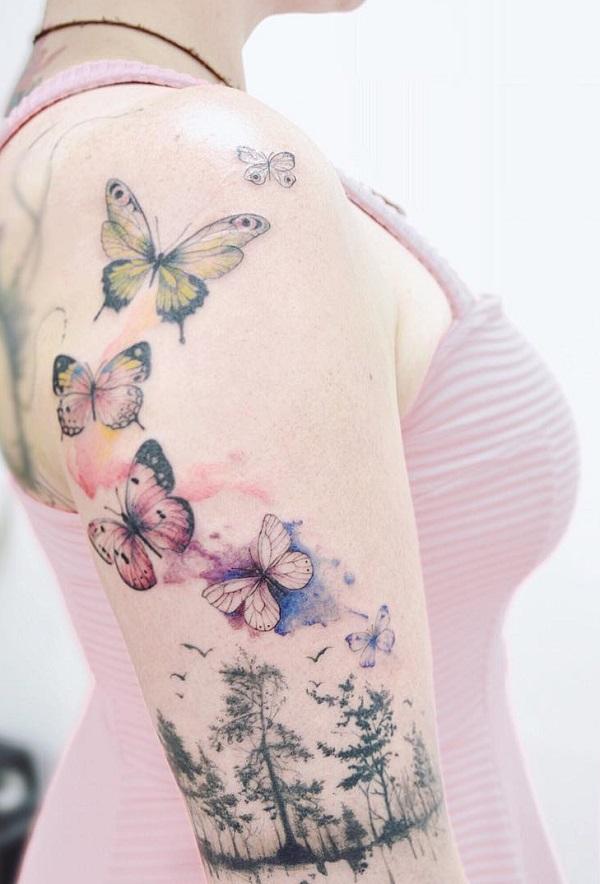 A tattoo of butterflies, birds fly out of trees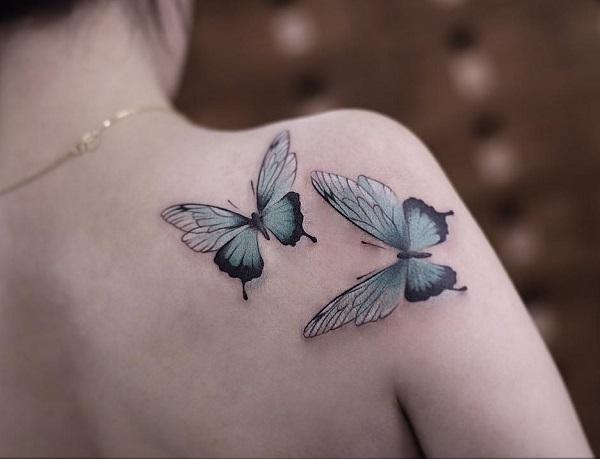 Two butterflies gently landed on the shoulder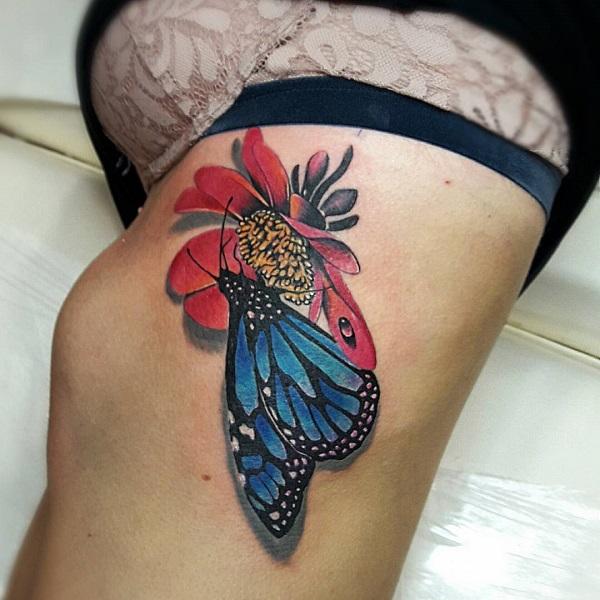 Butterfly and flower side tattoo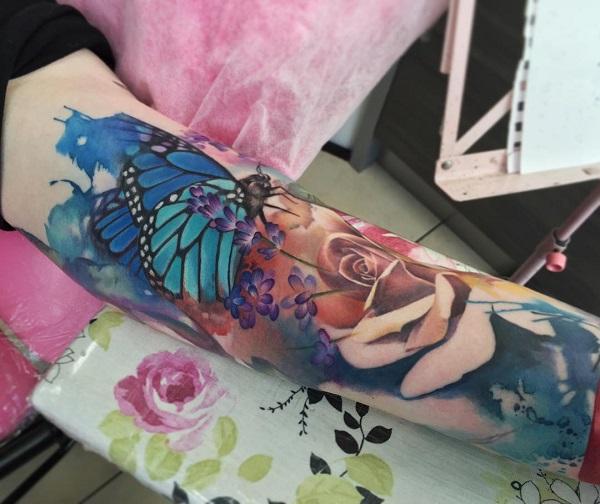 Full sleeve watercolor ink with butterfly, flowers and foliage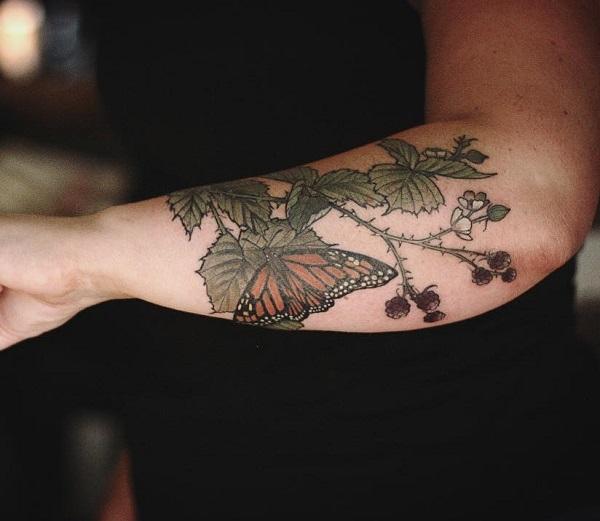 Plant and butterfly tattoo on the forearm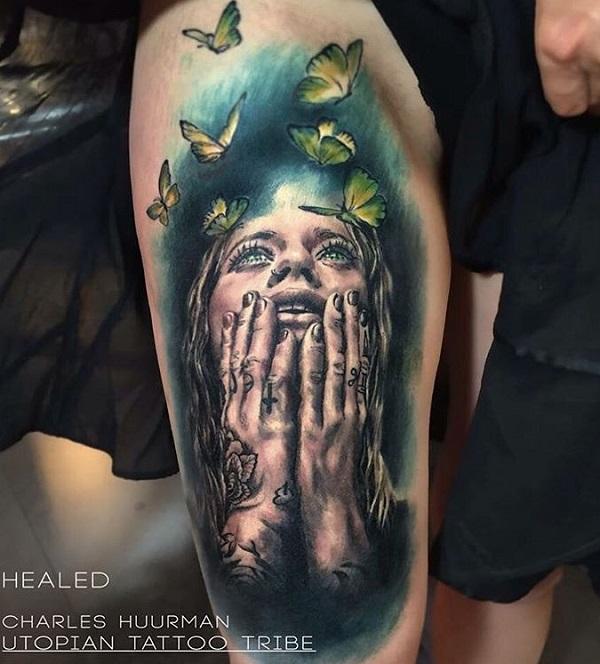 Illustration inspired tattoo on the thigh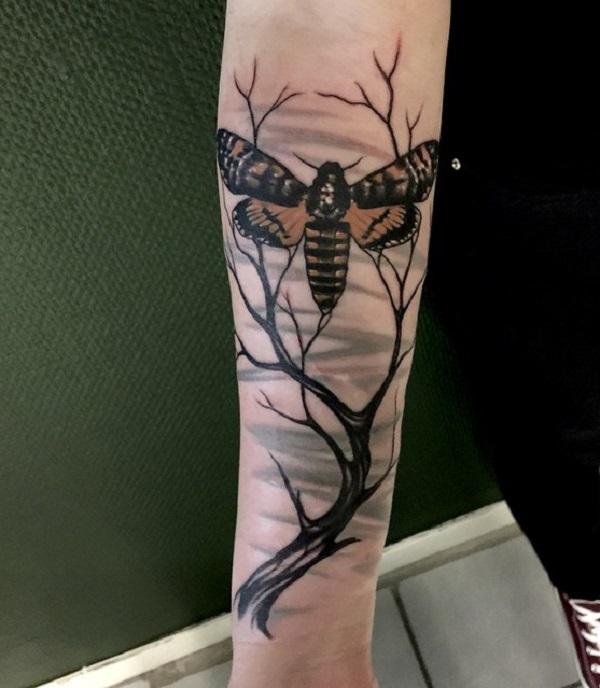 Whimsical tattoo of a Butterfly and a dead tree

Dotwork is a versatile tattoo style that can be used to create beautiful designs with depth and texture. Crescent moon dotworks have been around since ancient times when they were used as symbols of protection by many cultures across the world. Today, these designs remain popular as they represent strength in adversity or new beginnings. When it comes to butterfly dotworks, these delicate creatures often symbolize transformation or freedom from oppressive forces.
Crescent, butterfly and solar system dotwork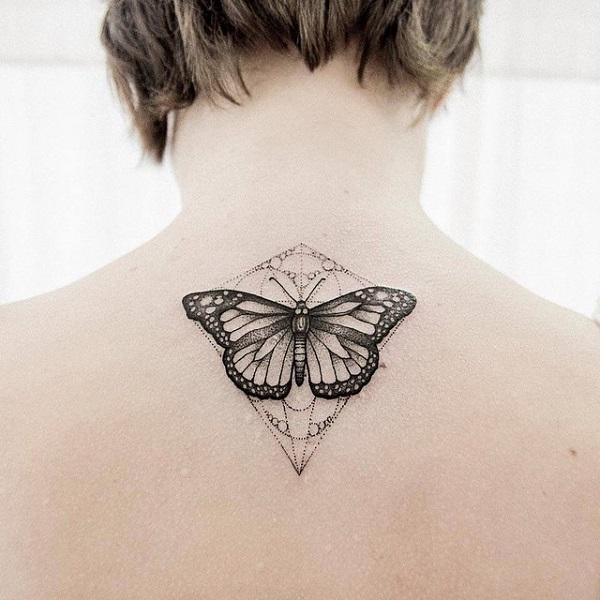 Cute symmetric butterfly dotwork on the back of the neck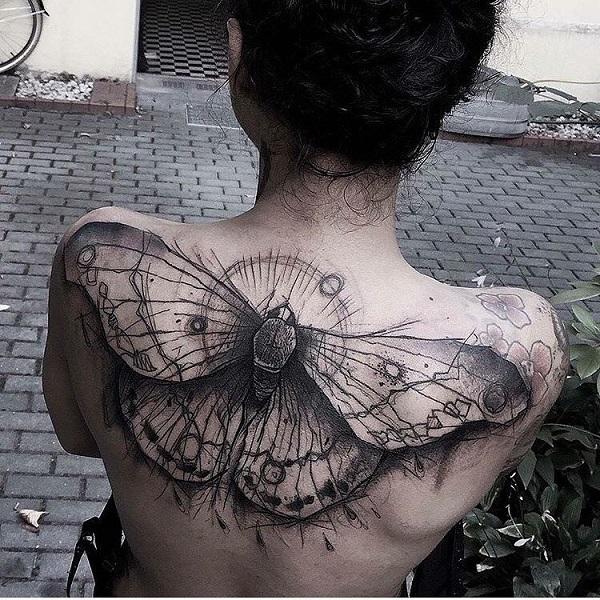 Large tattoo of a butterfly spanning the entire back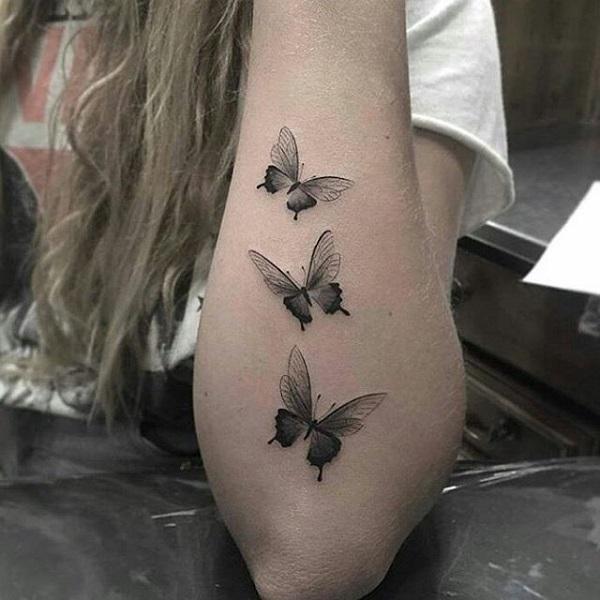 Pretty butterflies on the limb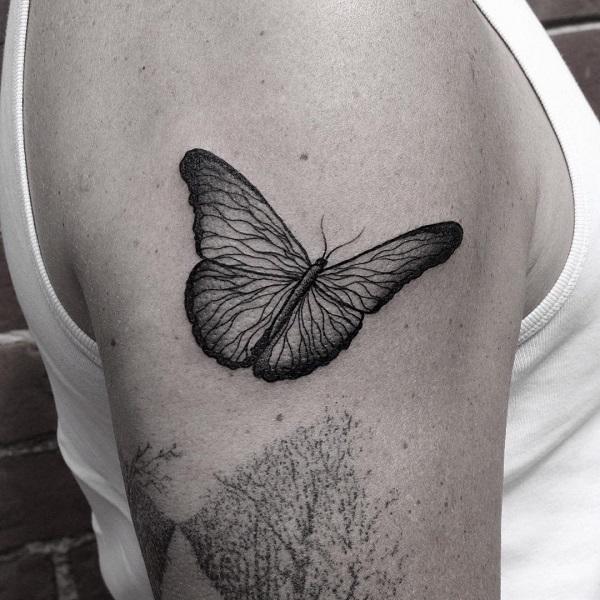 Dotwork – a single butterfly on the upper arm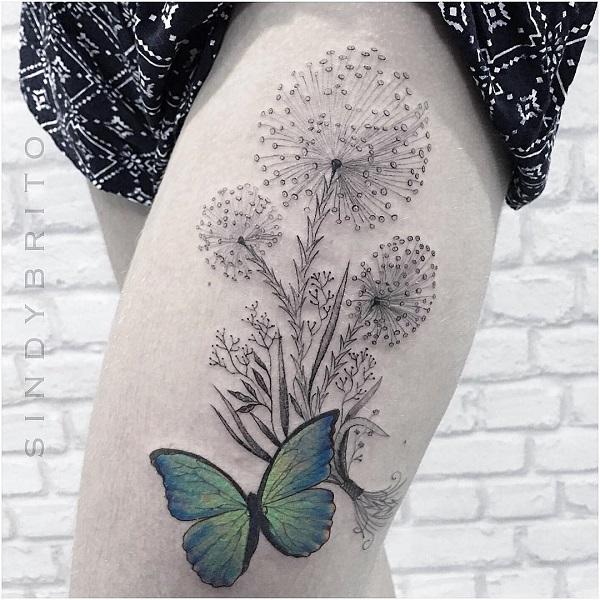 Amazing thigh tattoo with a butterfly and plants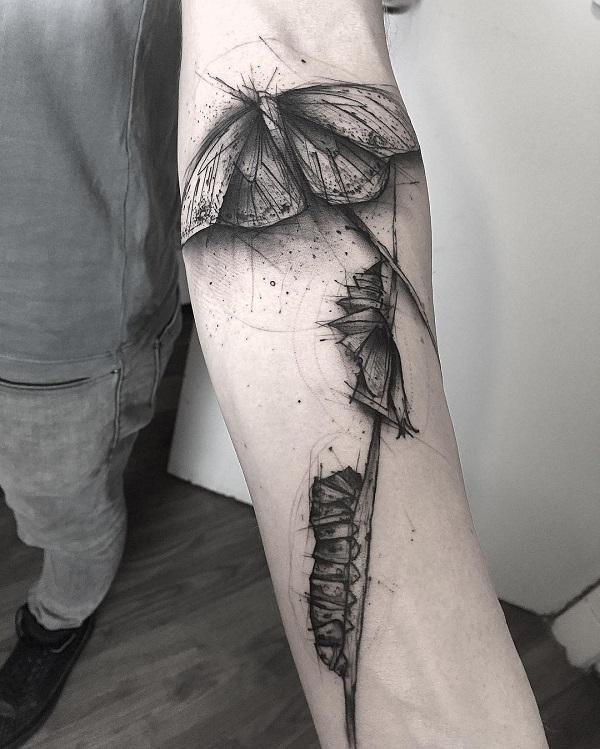 From Caterpillars to butterfly sleeve tattoo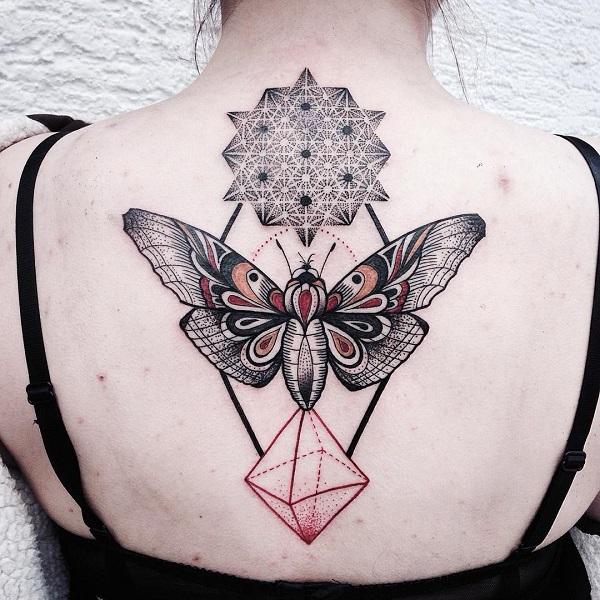 Mandala and butterfly back tattoo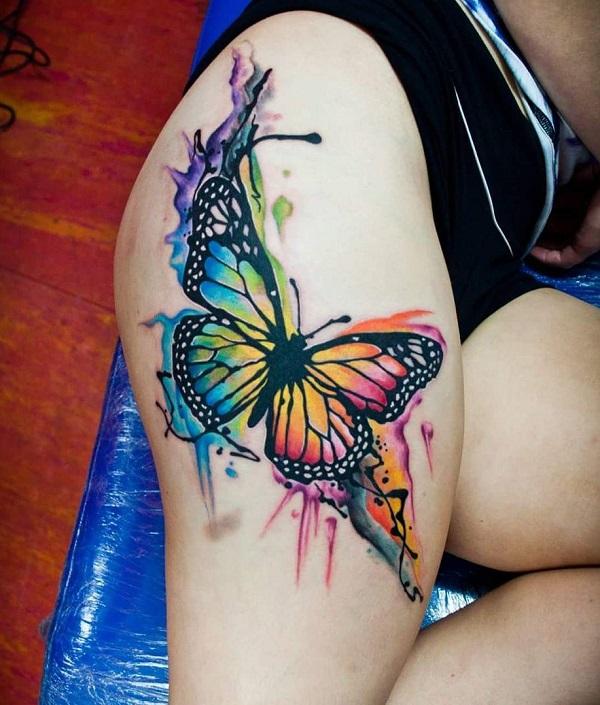 Colorful watercolor butterfly thigh tattoo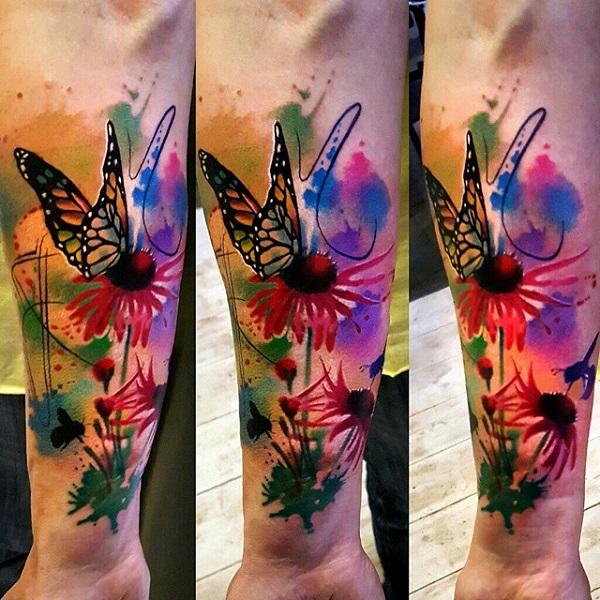 Vivid watercolor floral and butterfly tattoo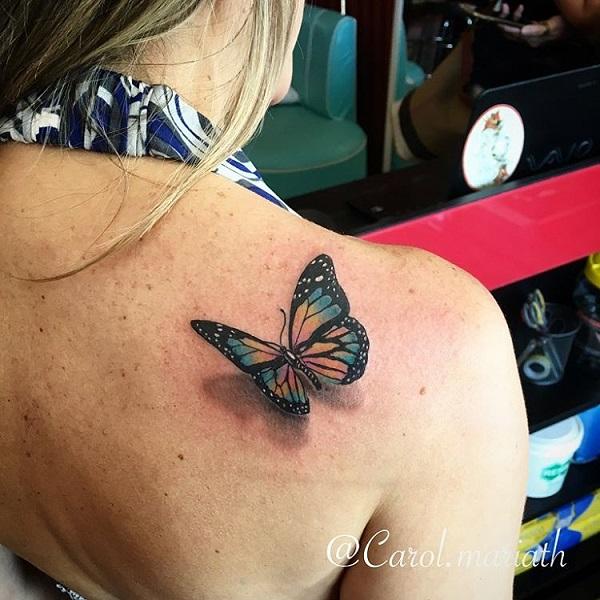 Cute 3D butterfly tattoo on the back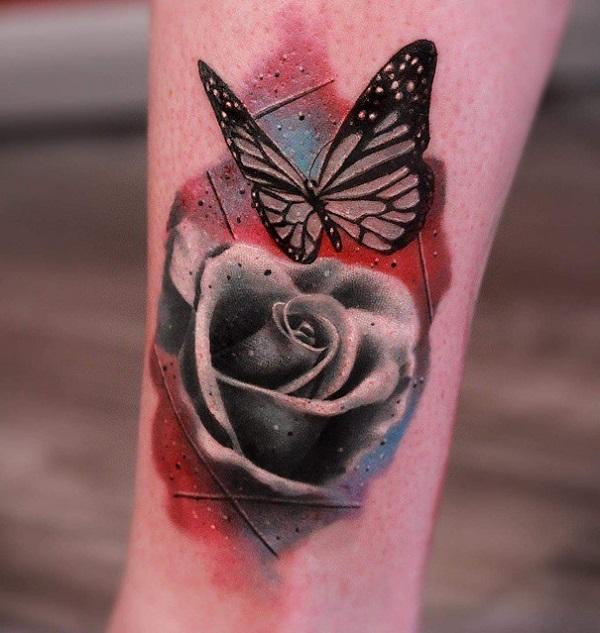 Flower and butterfly tattoo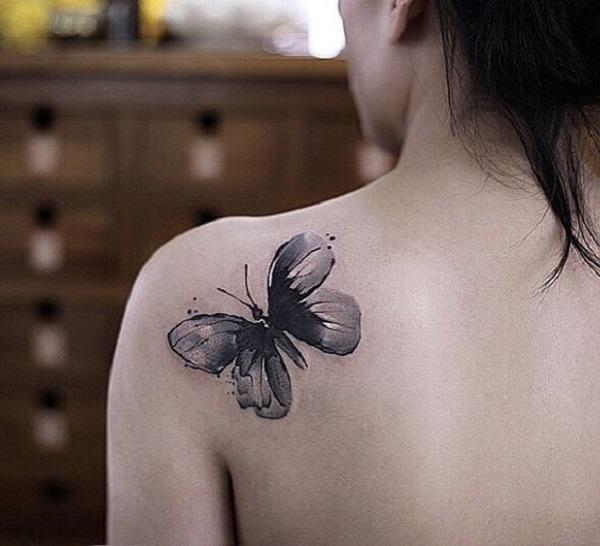 Ink painting style butterfly shoulder tattoo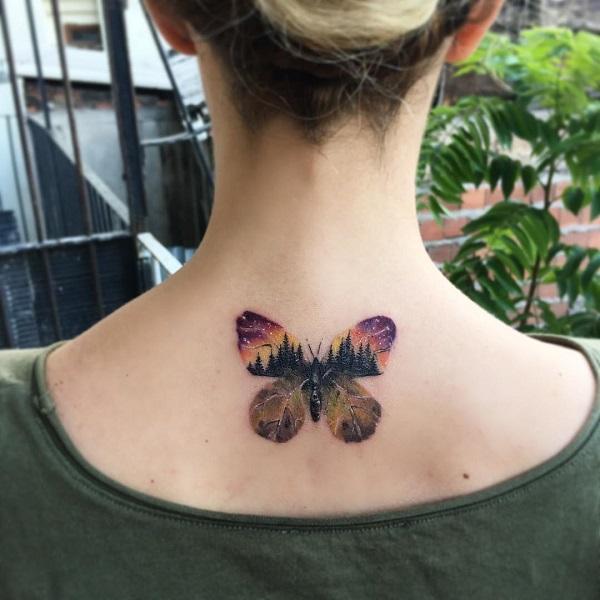 Landscape butterfly neck tattoo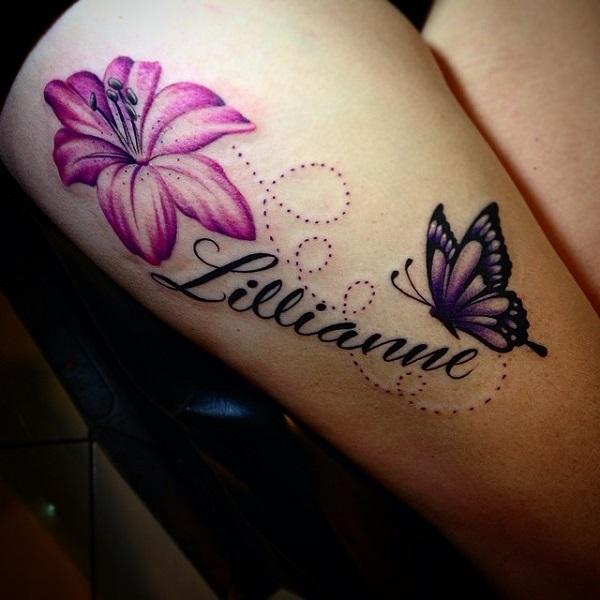 Lily and butterfly thigh tattoo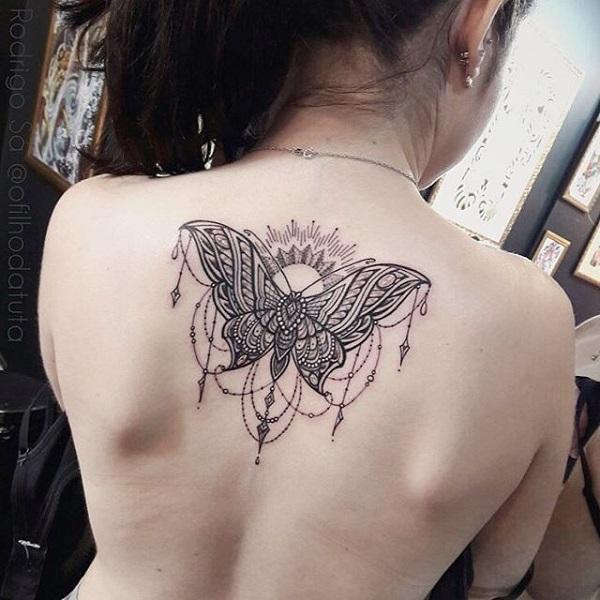 Mandala butterfly back tattoo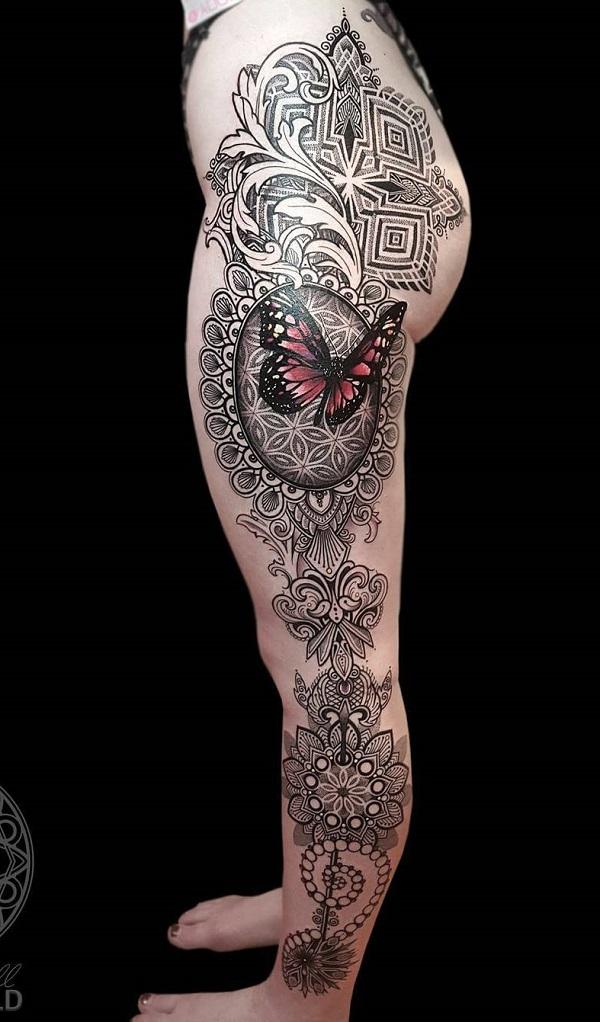 Mandala with butterfly full leg tattoo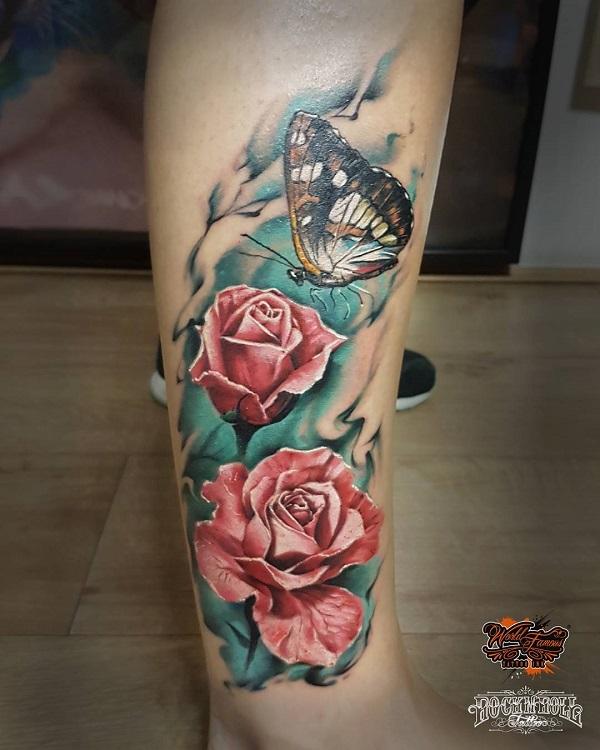 Rose and butterfly leg tattoo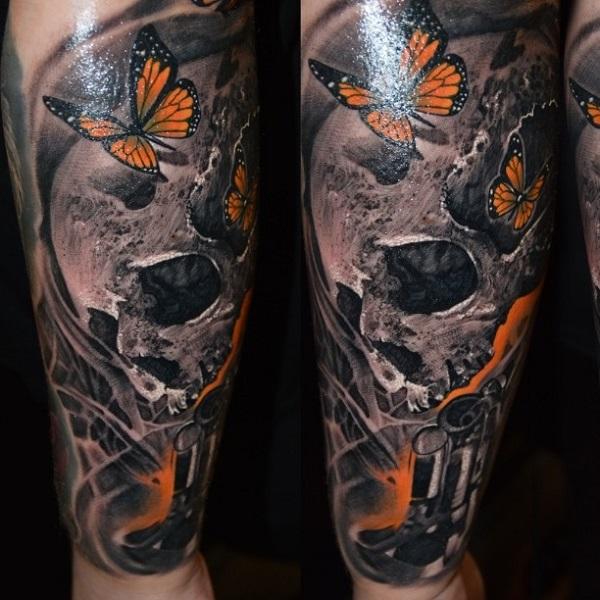 Skull with butterfly tattoo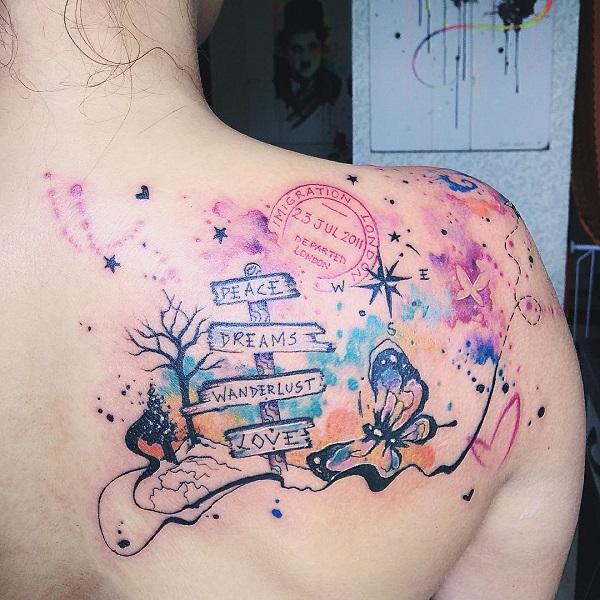 Dreaming tattoo with butterfly, trees and scripts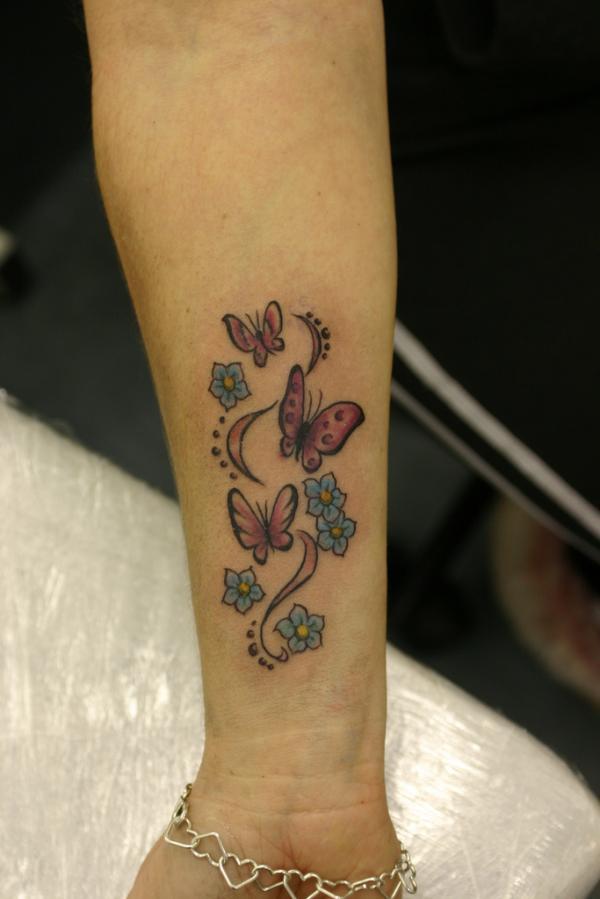 butterflies and flowers tattoo on wrist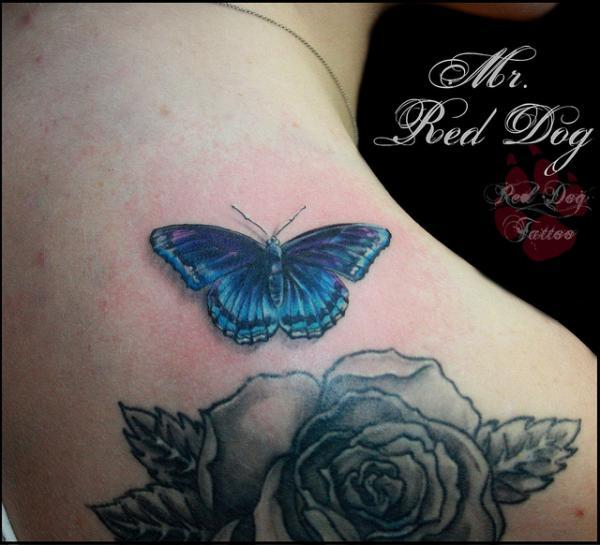 Blue Butterfly flying above the rose flower – perfect tattoo for women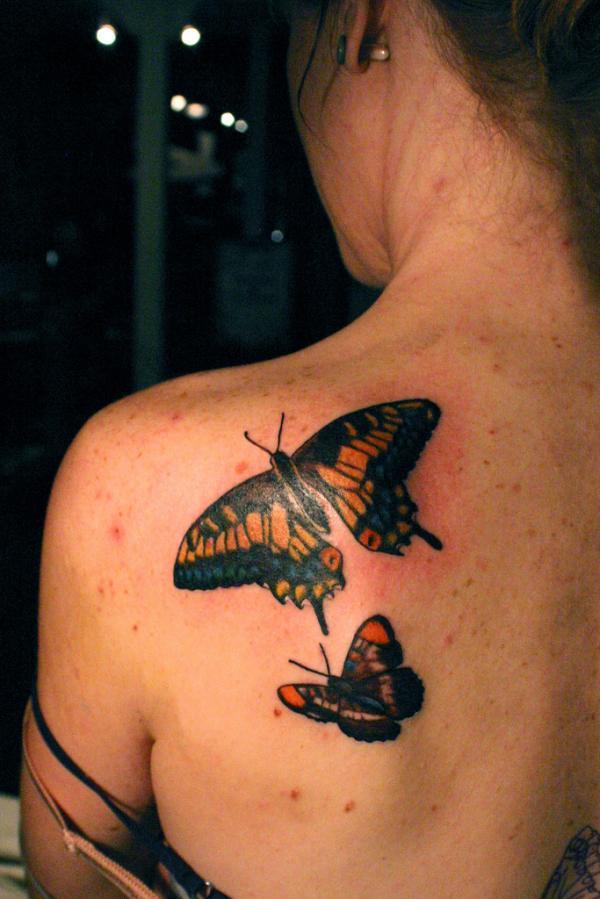 Two butterflies back tattoo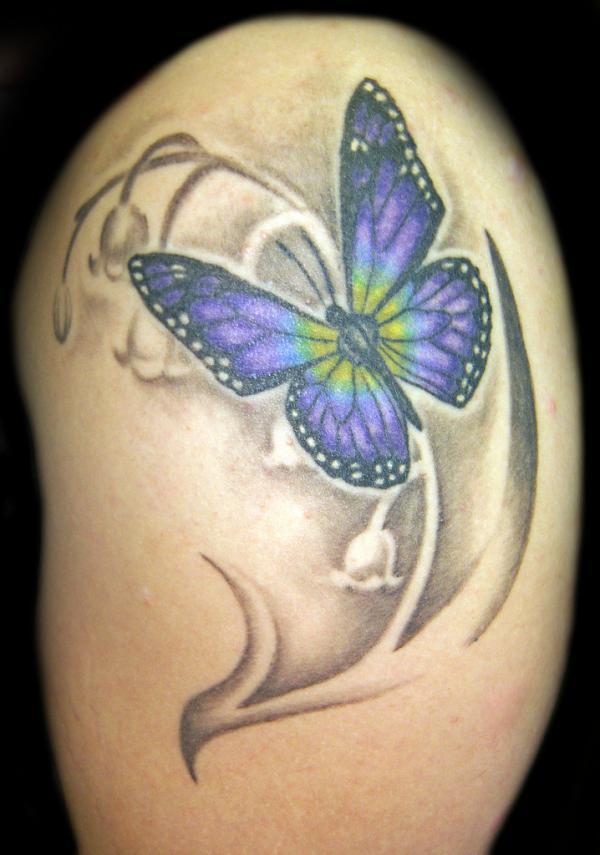 A blue butterfly approaching flowers in gray and black shade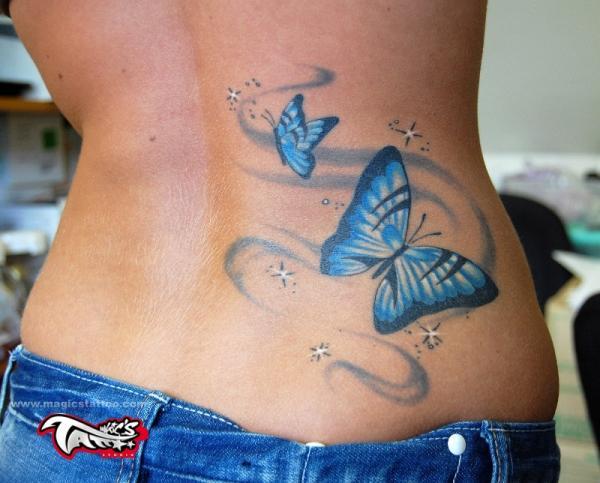 Low back tattoo of butterflies catching up swirling stars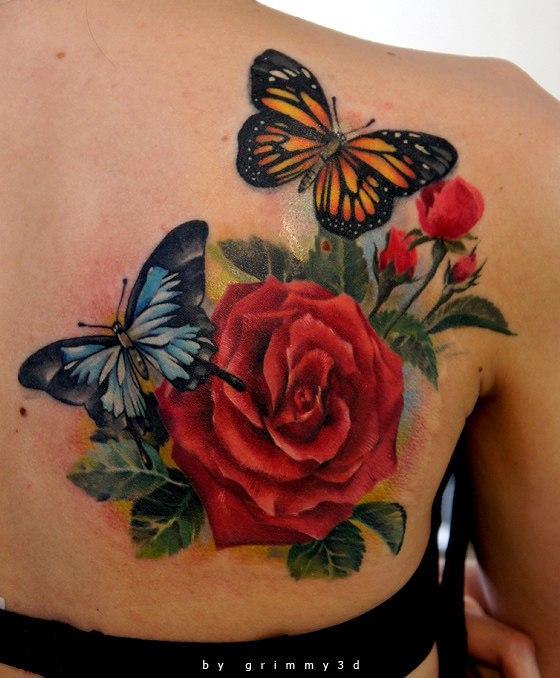 Crimson roses surrounded by butterfly lovers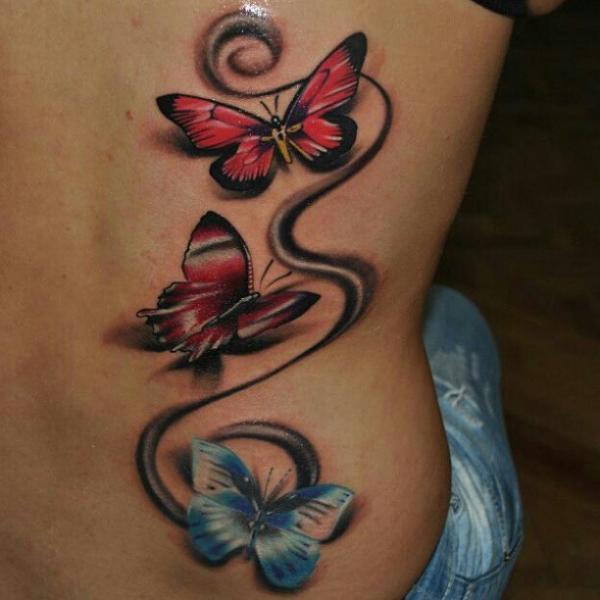 3D butterflies with stylish swirls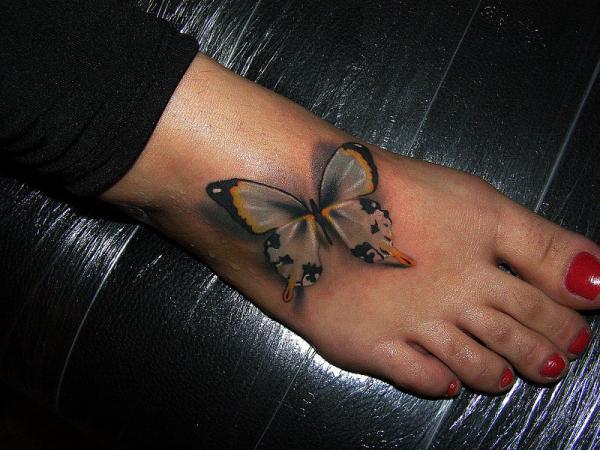 Foot tattoo with a butterfly in 3D effect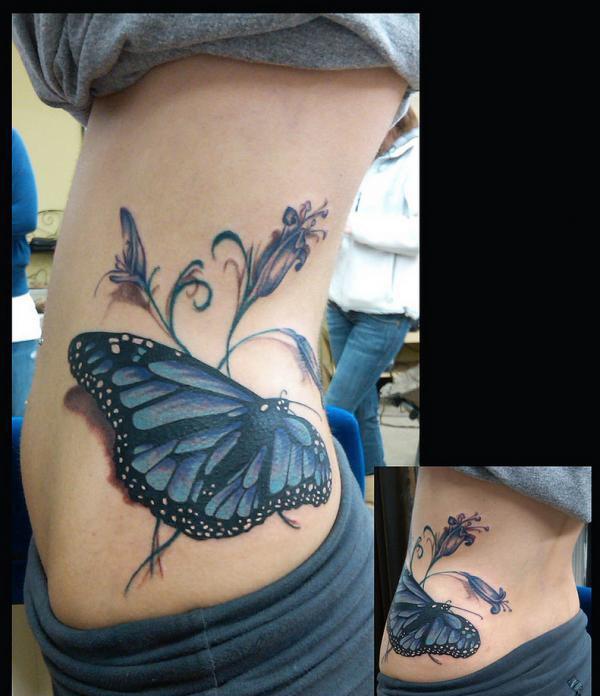 A large 3D butterfly tattoo on the side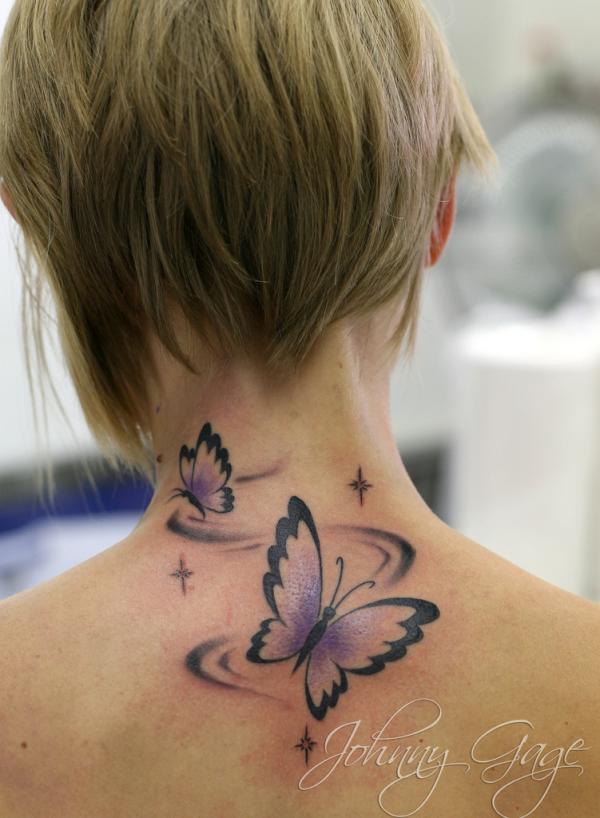 Two butterflies flying in a swirling pattern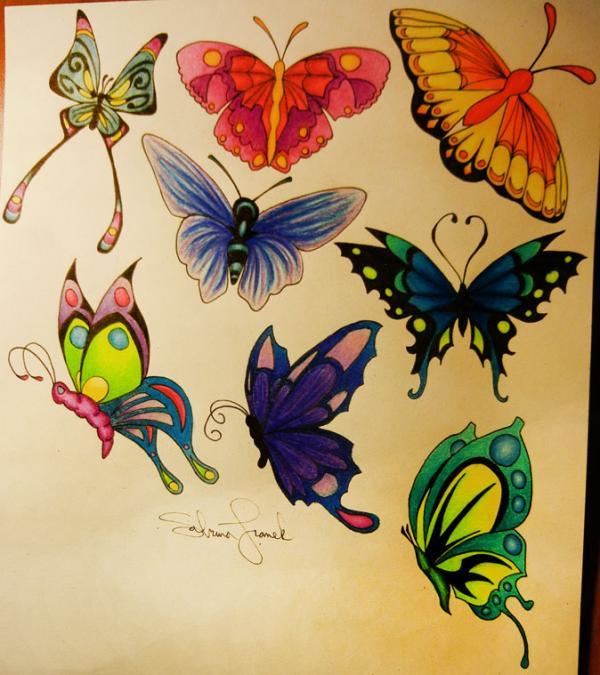 Illustrative butterflies for tattoo designs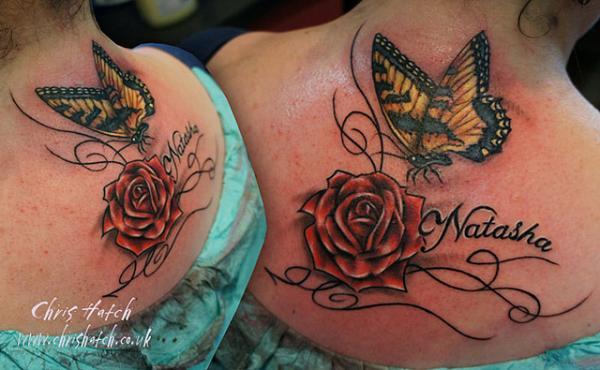 Rose, Name and Butterfly Tattoo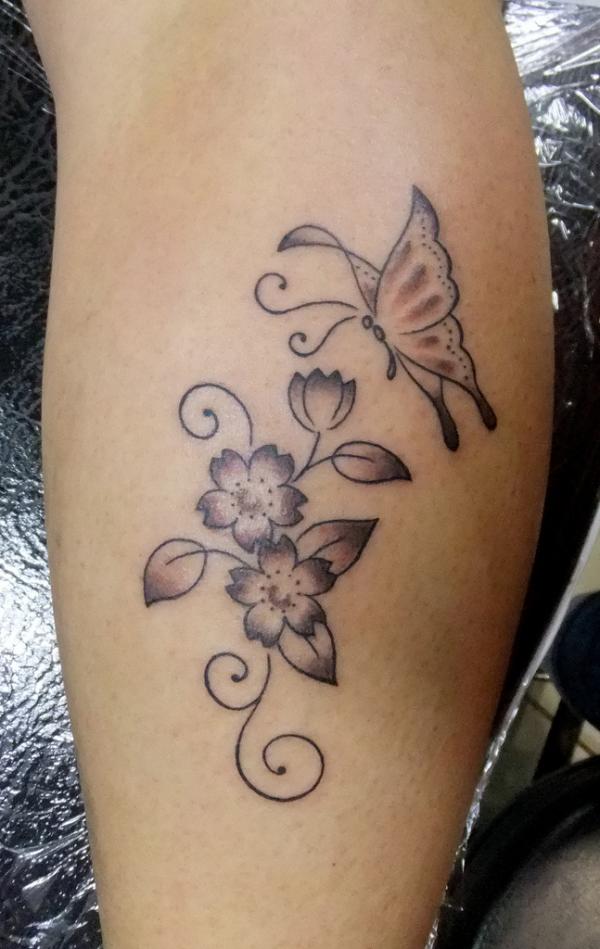 Fashionable flower and butterfly tattoo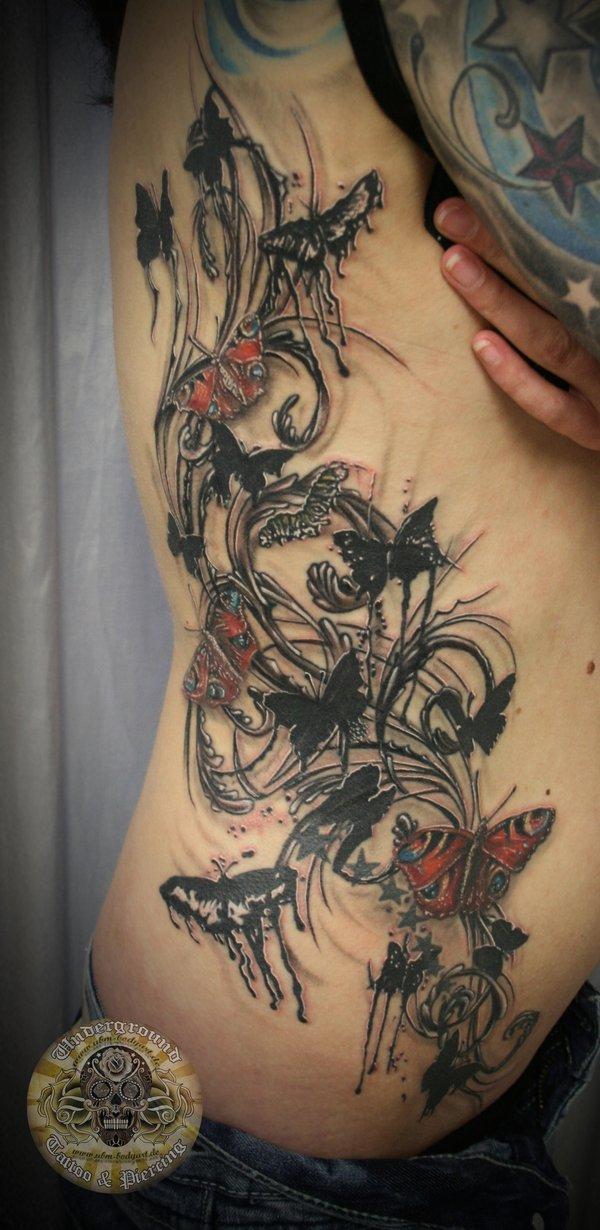 Stylish butterflies and swirls tattoo on the side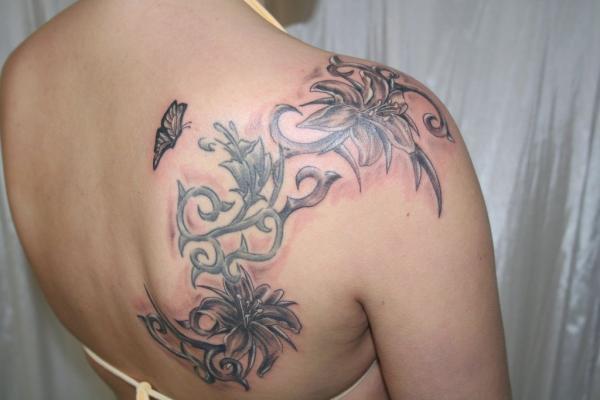 Tribal swirls with a Butterfly Tattoo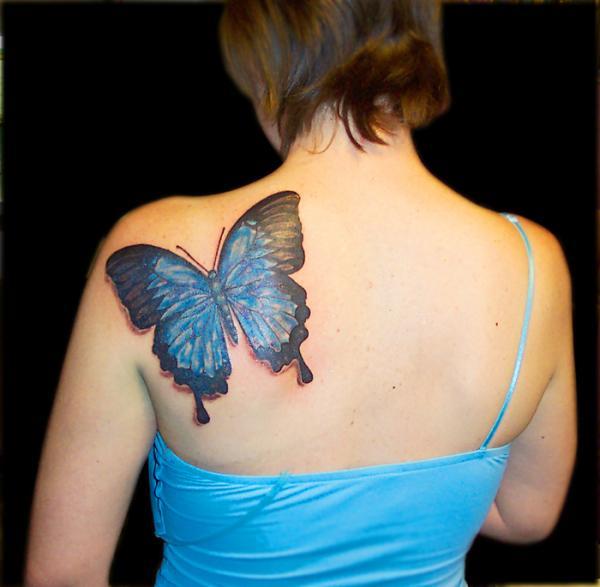 A large Butterfly on the Shoulder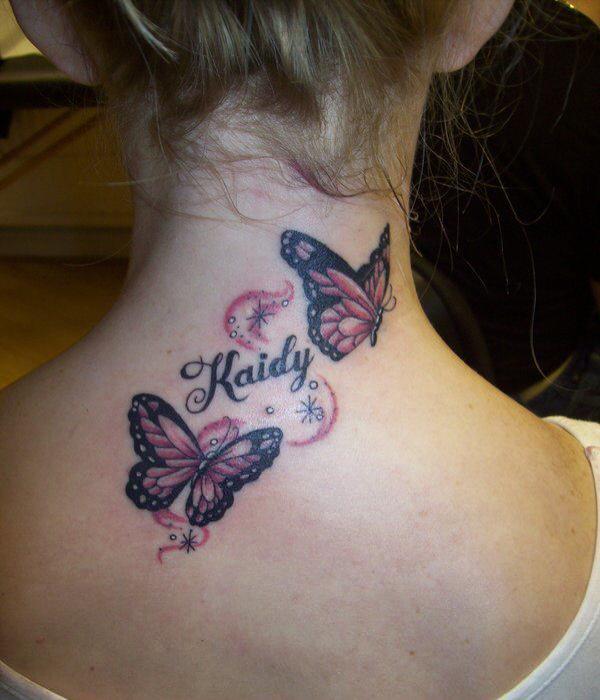 A name between two butterflies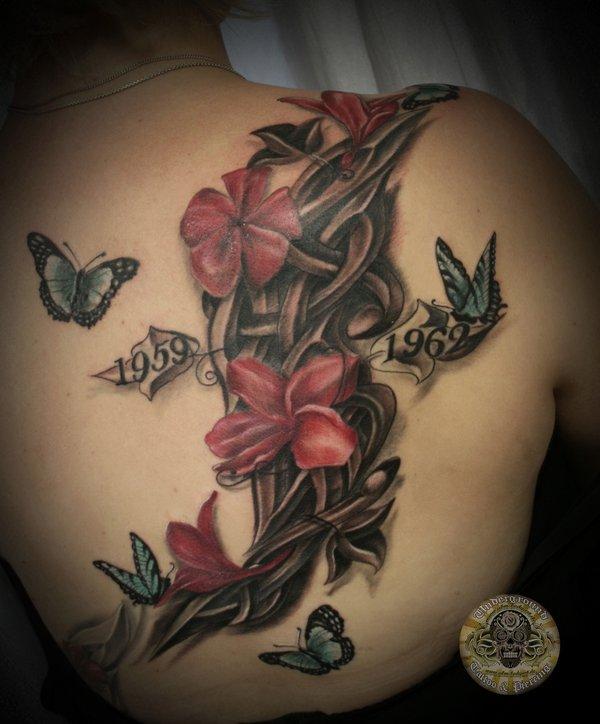 Ink of flowers butterflies commemorating special date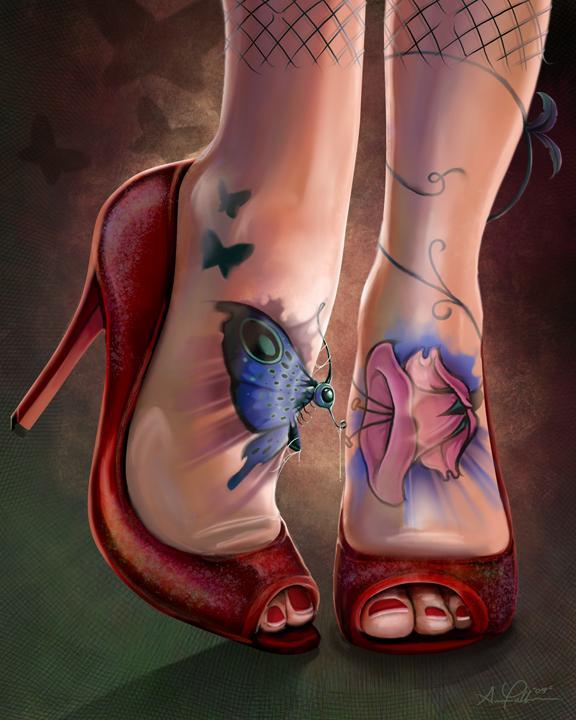 Illustration of butterfly and flower tattoo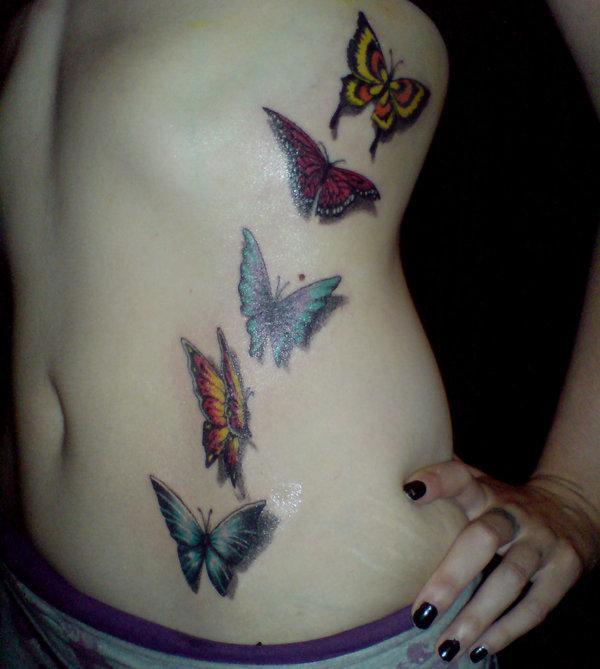 butterflies on her stomach by sfantoo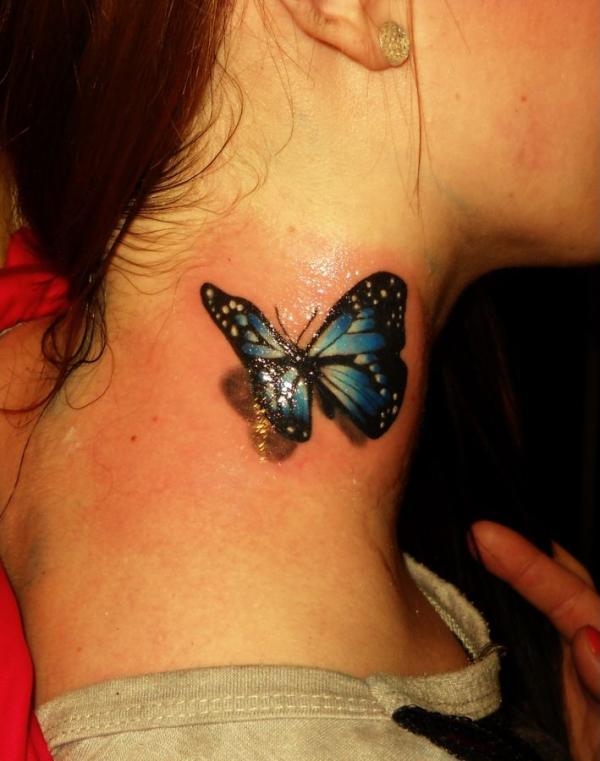 A realistic butterfly landing on the neck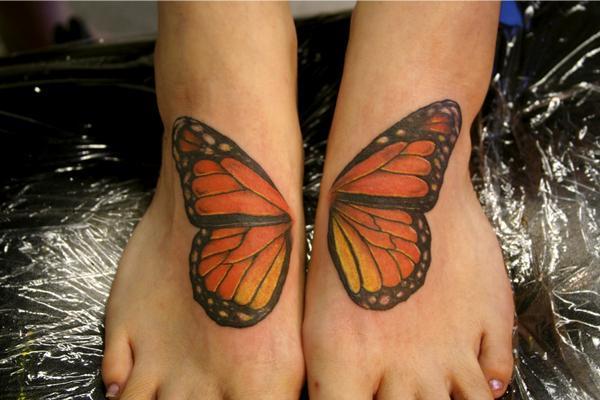 The pair of butterflies is the perfect match on the feet of the woman.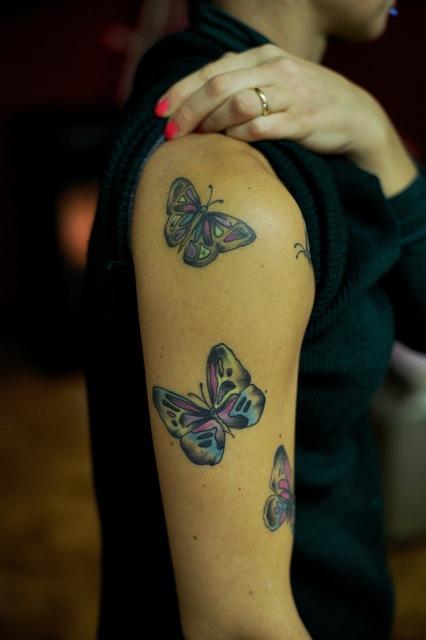 How about three butterflies or four, the butterfly tattoo is still the best choice for the slim arm of woman