You may have come across some beautiful tattoos with holy wings or winged beings. There's a name for this type of tattoos – Angel Tattoo, which can be done in either masculine or feminine style. Both men and women can get them. You might be curious about why religious tattoos are so popular.
Angel tattoos have become increasingly popular in recent years as a way to symbolize faith, protection, and strength. Whether you're looking for an angelic reminder of your spirituality or something more meaningful like a guardian angel watching over you, there are many reasons why people opt for this type of tattoo.
Celestial Messengers of Beauty
Angels have long been seen as celestial messengers of beauty and hope. So these same qualities can be found in tattoos. Angel tattoos come in a variety of styles, from traditional black-and-gray designs to vibrant full color pieces that feature intricate details like feathers or wings. No matter what style you choose for your tattoo design, an angel will always represent the divine power within us all. This is the idea that we all carry something special inside us no matter our circumstances or station in life.
When considering getting an angelic tattoo it's important to think about what type of message you want your ink to convey; is it protection? Or strength? Or perhaps even love? Whatever meaning behind your tattoo may be, there's no denying that angels make beautiful artwork when crafted into a piece on skin! From subtle symbols such as halos and wings placed discreetly on wrists or ankles; right up large scale backpieces featuring entire choirs singing praises – there's plenty out there for everyone!
Symbol of Protection and Guidance
One of prominent characteristics of Angels found in fine art is they all with beautiful wings. As messengers of God connecting with humans, they travel back and forth from heaven to earth with wings. So many people may choose to ink pure angel wing as they express one's faith and convey the meaning of God's presence. As an example, here is a beautifully designed angel wing tattoo .
Probably what is the most important we need to know is that Angels aren't just for Christians but for all people with faith no matter which religion you believe. Therefore, it's the best choice if you'd like to have a tattoo to express your faith. If you are struggling which kind of designs to choose, let me help you go through the list of 60 holy angel tattoo designs, and you will enjoy the beauty, purity, and kindliness of the angels.
Memorializing a Loved One
When it comes to memorializing a loved one, many people opt for an angel tattoo. It is a beautiful way to remember and honor someone who has passed away. It can also be used as a reminder of their presence in our lives and the love they gave us even after they are gone.
An angel tattoo symbolizes peace, comfort and guidance from above – all things we need when dealing with grief over the loss of someone close to us. The image of an angel also serves as a reminder that our loved ones are still watching over us from Heaven above even though we may not be able to see them here on Earth anymore.
Angel tattoos offer solace during difficult times by providing tangible evidence that although death may separate us physically from our beloved family members and friends, spiritually they will always remain near in spirit forevermore!
Variety of Angel tattoo designs
The design possibilities for an angel tattoo are endless; you can go with something simple or choose something more elaborate depending on your preferences and budget constraints. Some popular designs include wings spread wide across the back or chest area; angels blowing trumpets or playing instruments such as harps; guardian angels holding swords or shields; cherubs flying around hearts filled with names of those we have lost – just about anything you could imagine!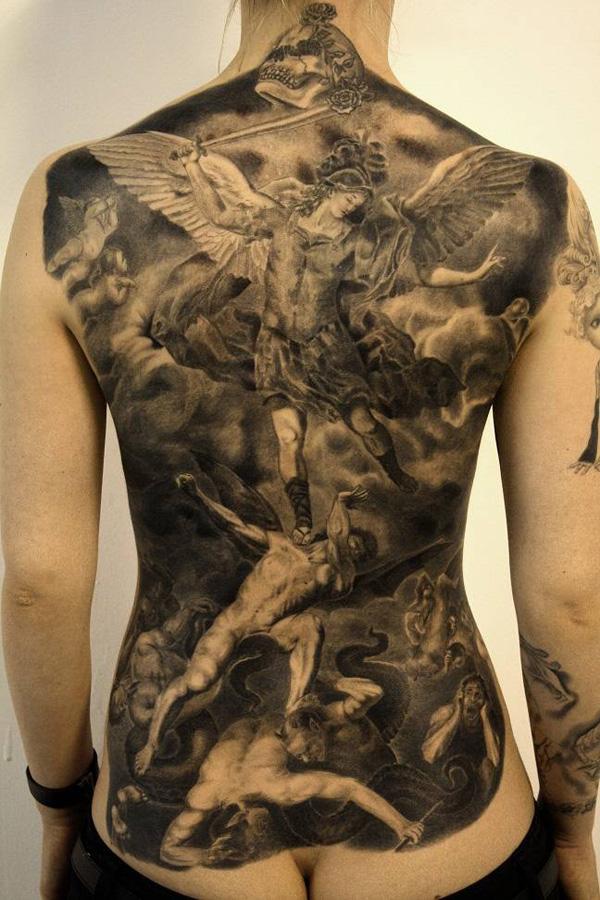 The Fall of the Rebel Angels
This stunning full back piece is based on the painting "The Fall of the Rebel Angels", which is an oil painting by the Italian late Baroque artist Luca Giordano,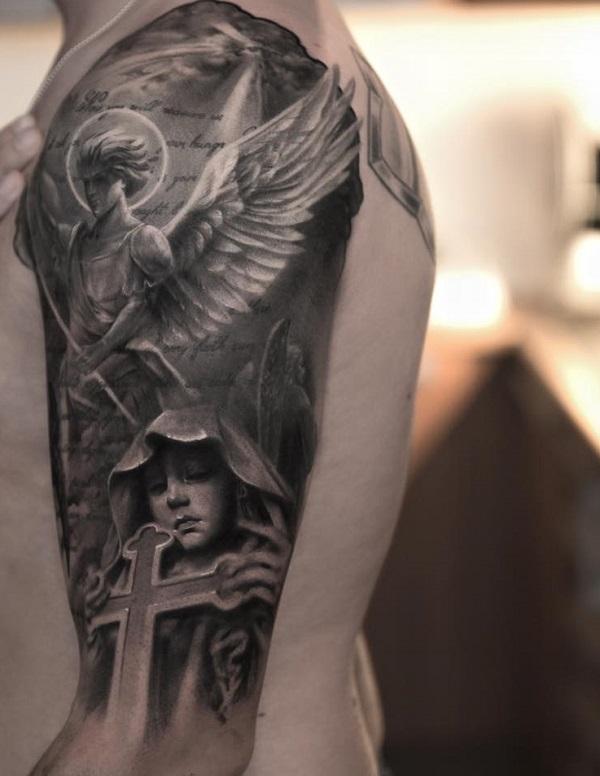 Powerful Guardians of Cross
The black and white sleeve tattoo features winged guardian angles standing by the holy cross as the cross represents their Lord Jesus.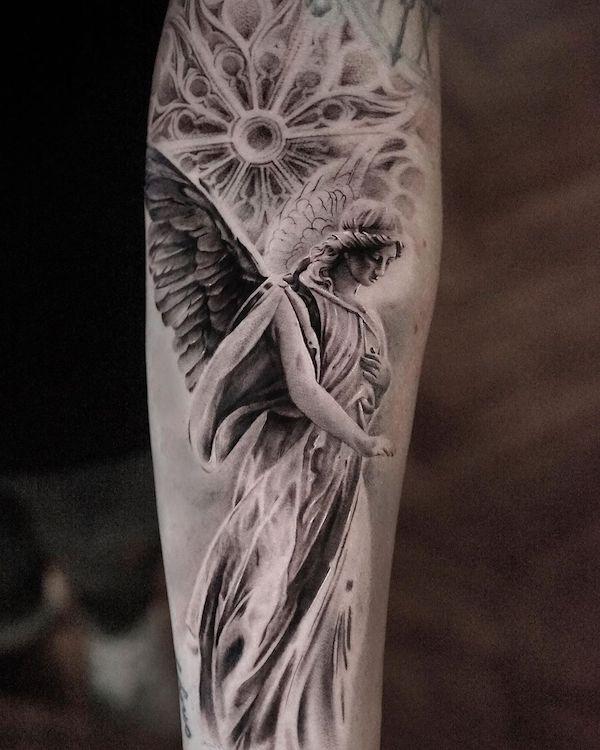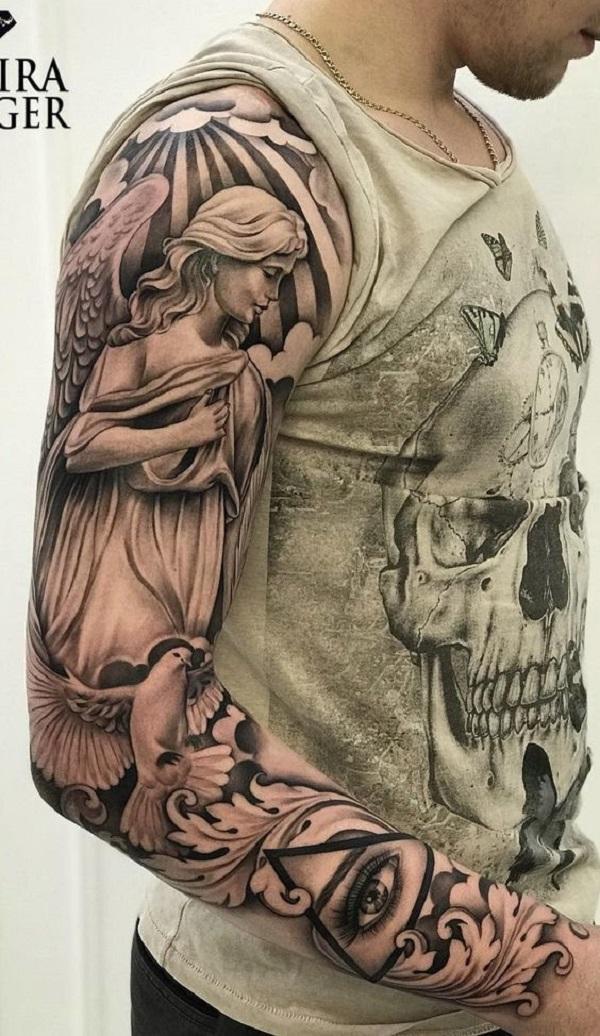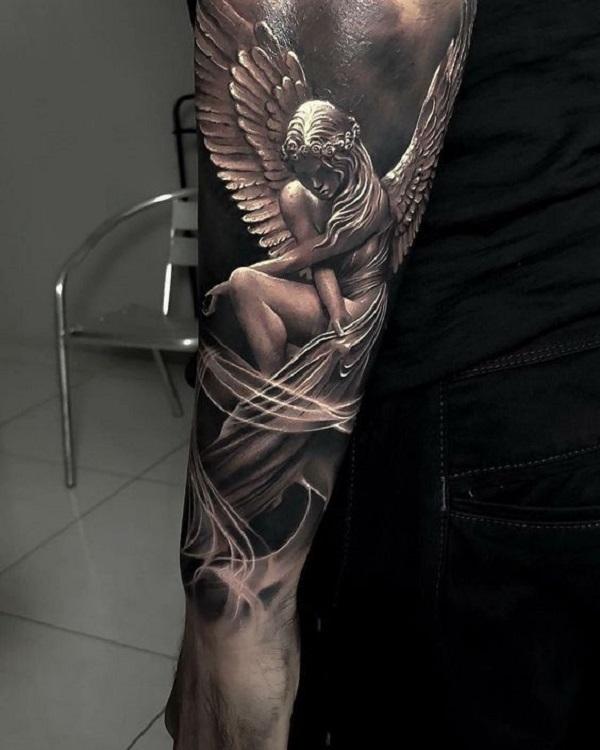 Divine Angel sculpture
The dark sleeve tattoo turns the forearm of wearer to a hyper realistic sculpture with an angel crossing her arms while its iconic wings standing strong. Angel brings us comfort and happiness, however there are also times of falling down as human beings. As long as we persevere and never give up, there's always chance to open a new chapter.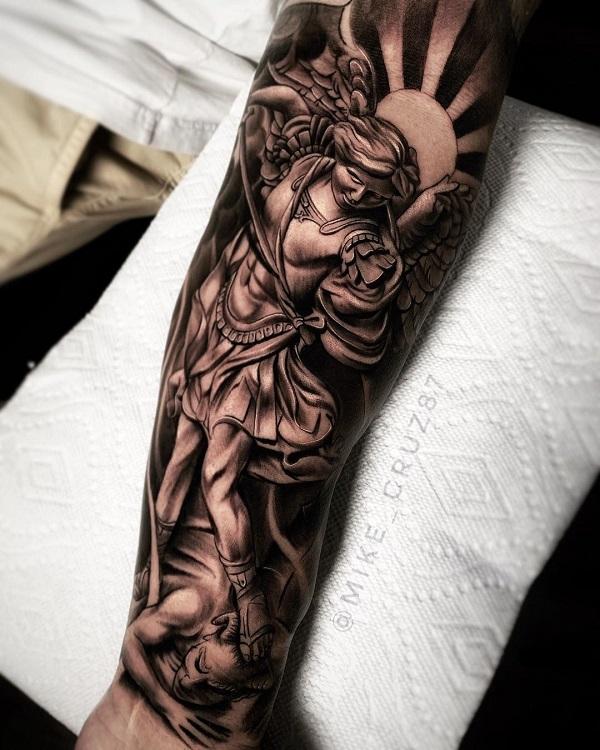 A woman with angle wing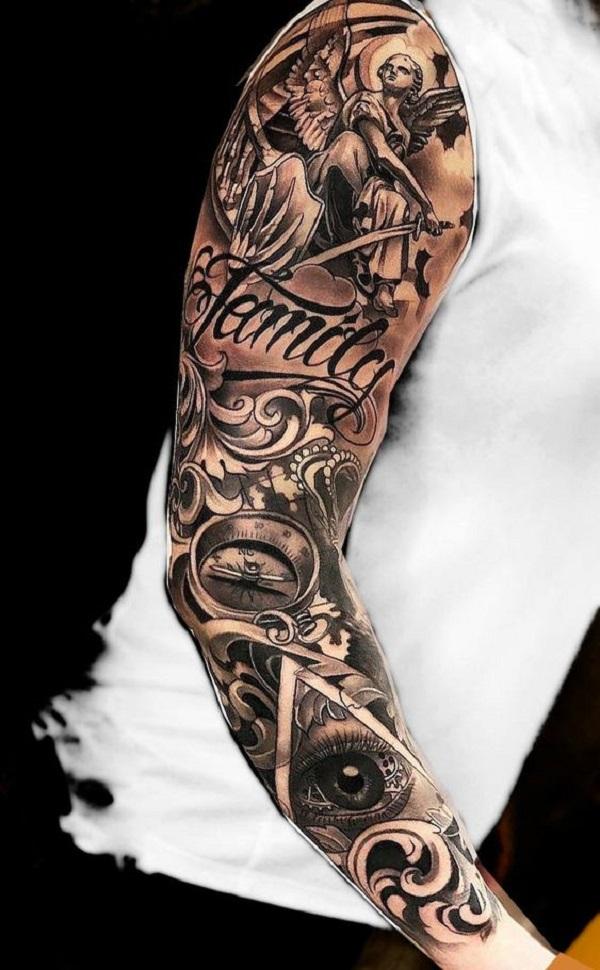 Full sleeve tattoo with angel warrior, compass and eye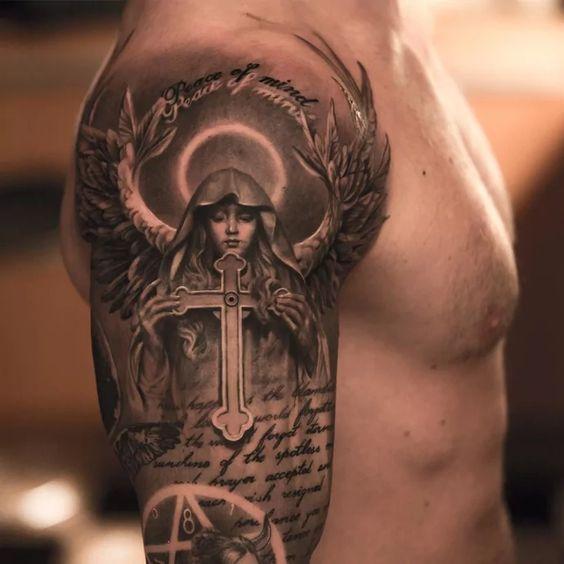 A tattoo of an angel beneath a halo with verses
Amazing full back Angel tattoo in black and grey style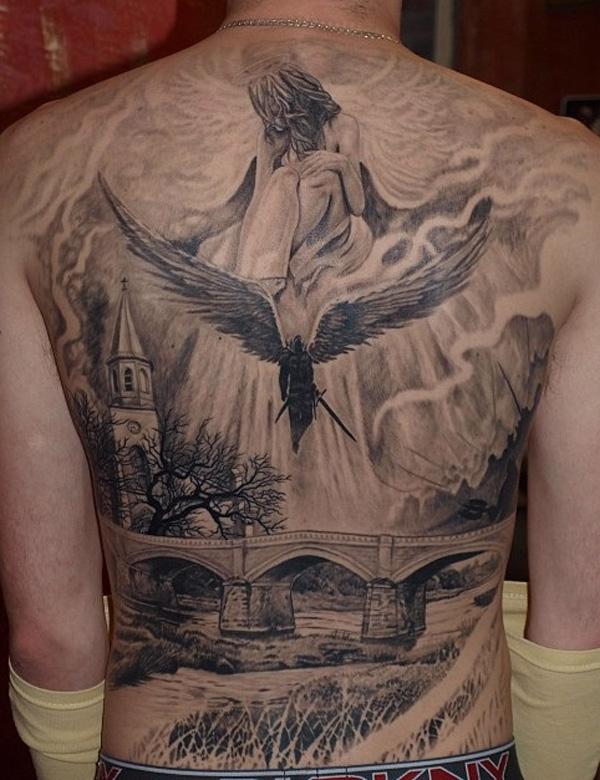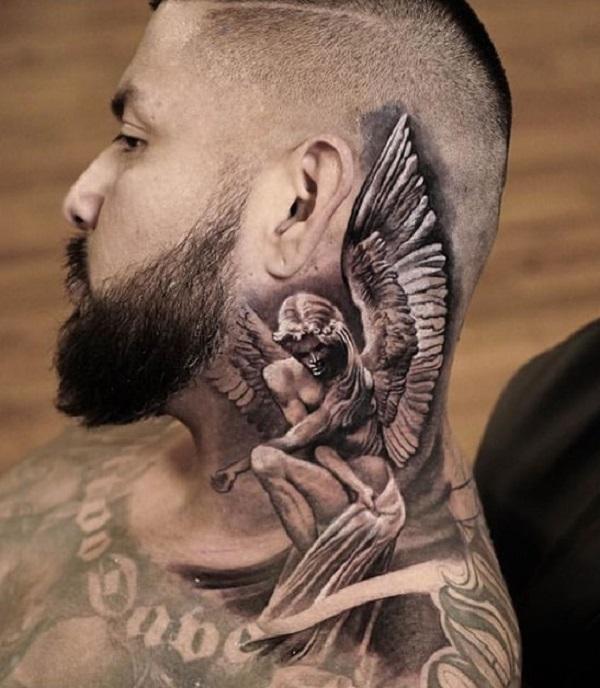 Super realistic angel tattoo on the neck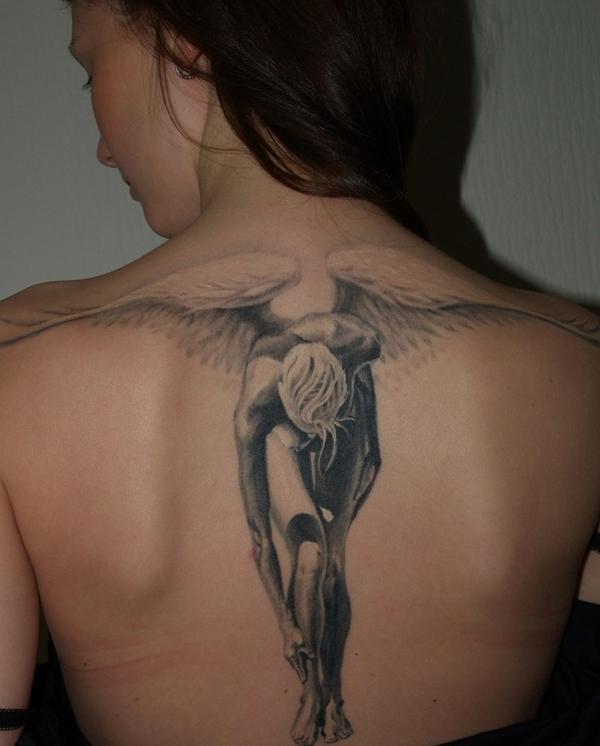 Elegant angelic design with symmetric wings on the back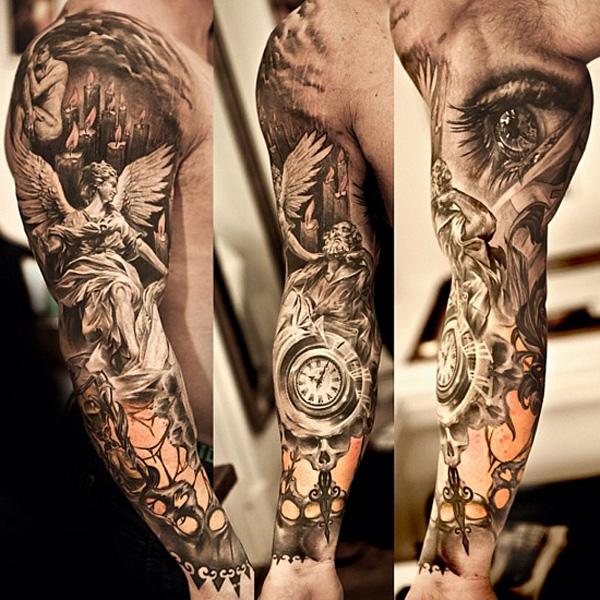 Realistic tattoo encircles the entire arm with significant symbols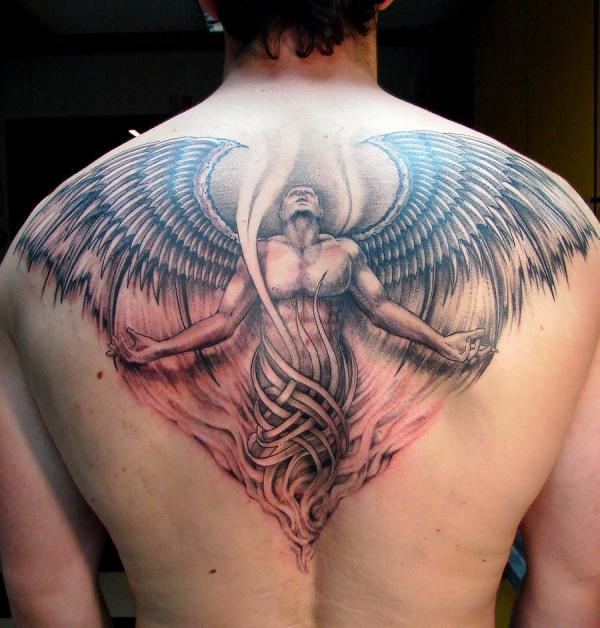 Back angel tattoo depicting a male with symmetrical wings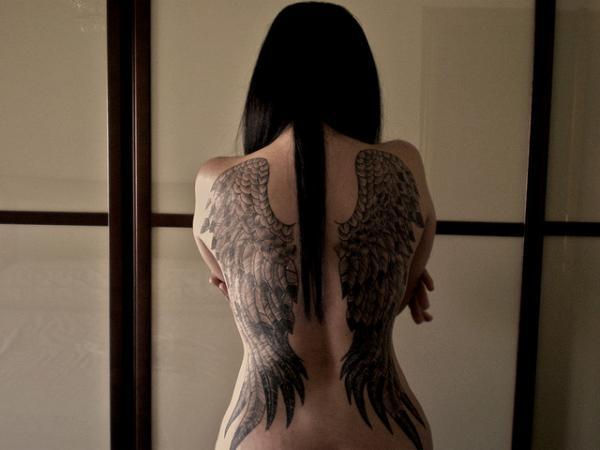 Angelic tattoo with symmetrical wings spanning full back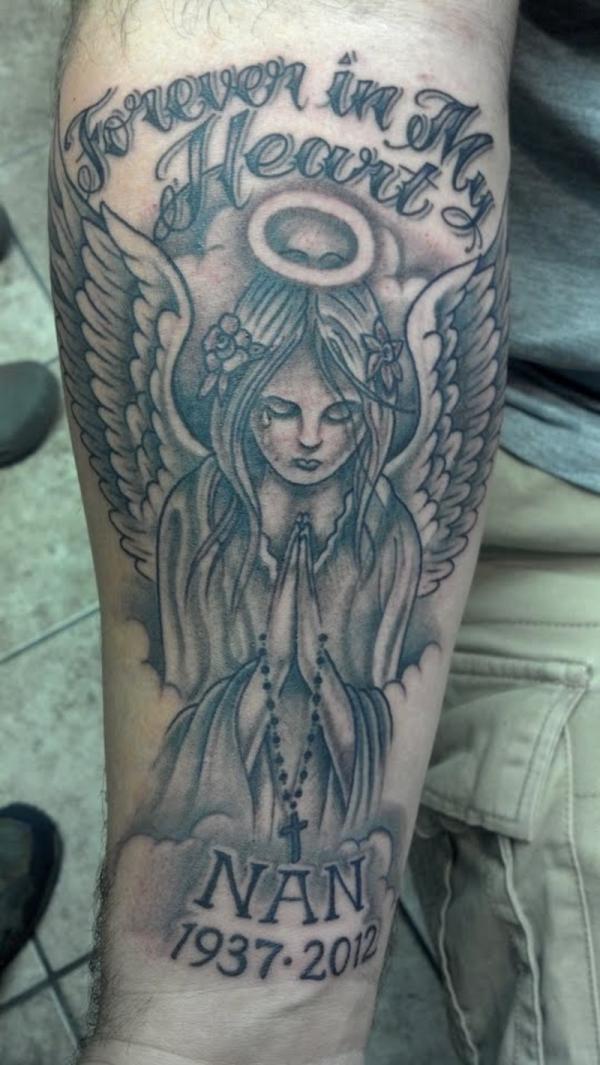 Praying for someone who has passed away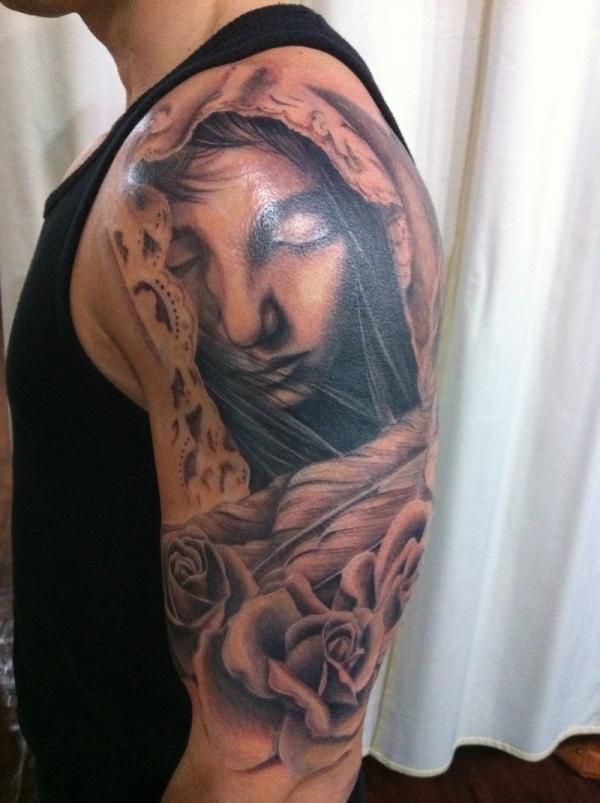 Who's the one of your guardian angel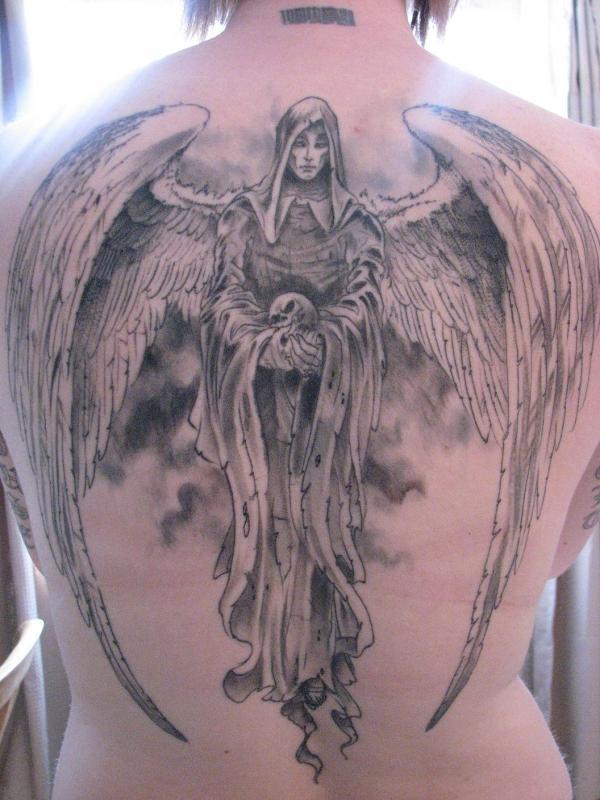 Holy Angel tattoo with a skull in her hands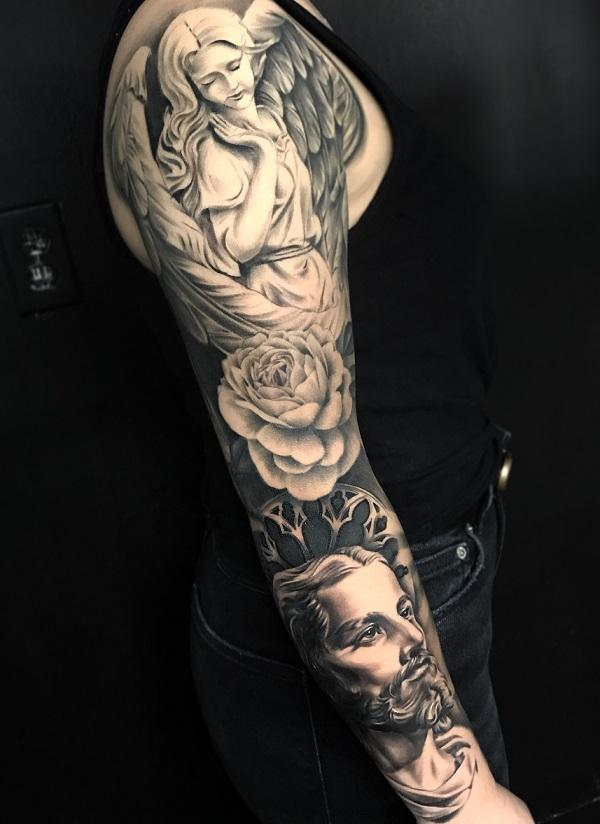 Black and grey angelic sleeve tattoo with a mam and a woman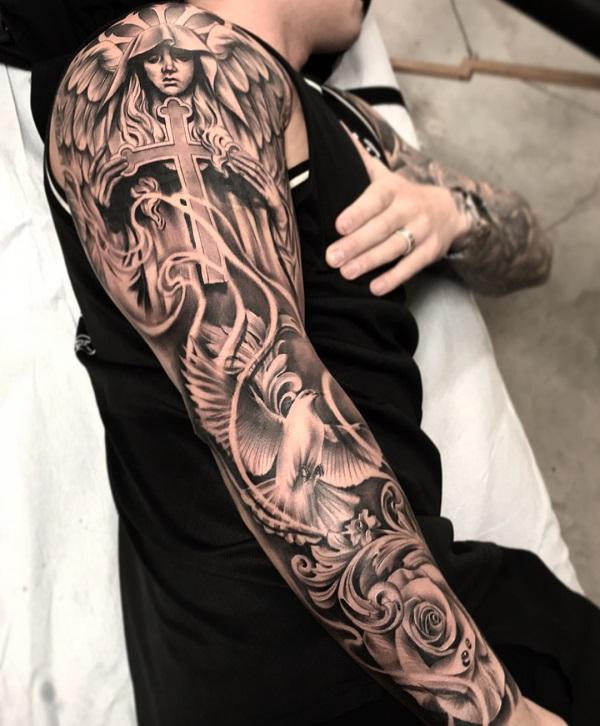 Intricate full sleeve tattoo with angel, cross, rose and dove tattoo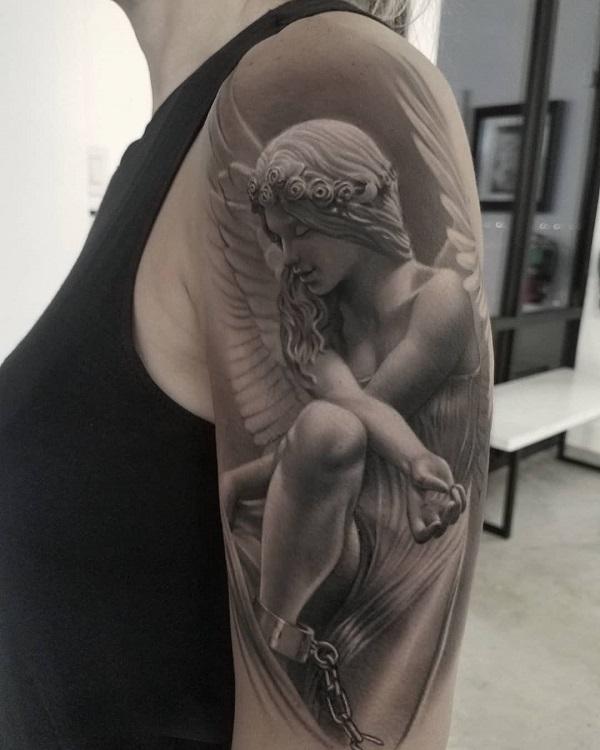 Photo-realistic angel on the arm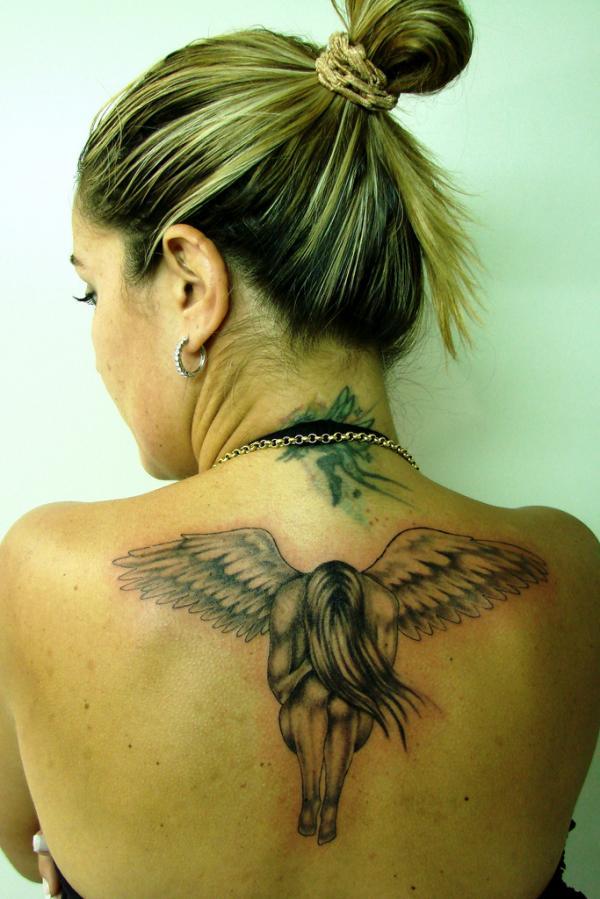 Emotional Fallen Angel Back Tattoo for Women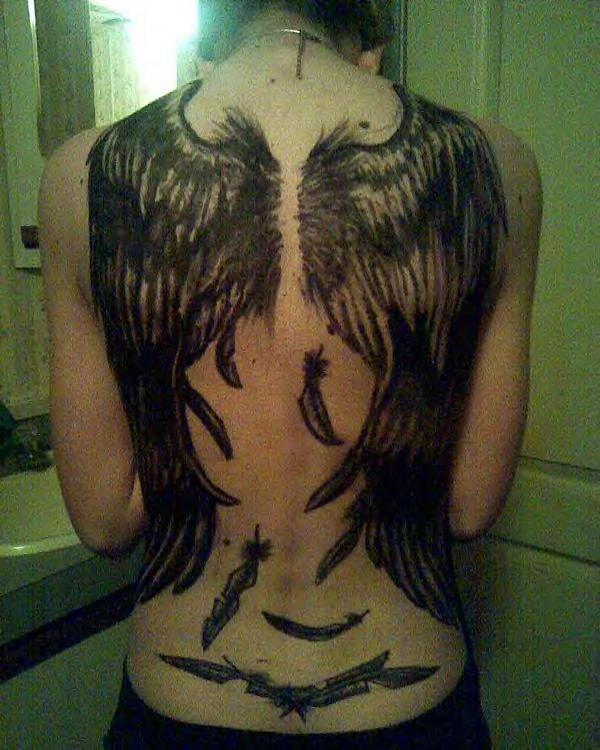 Full back wings tattoo for women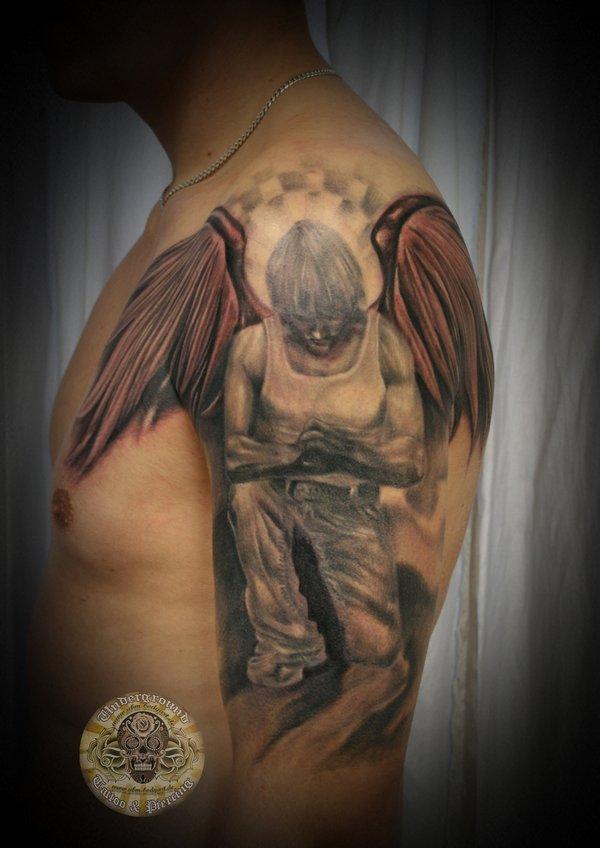 Fallen angel sleeve tattoo for men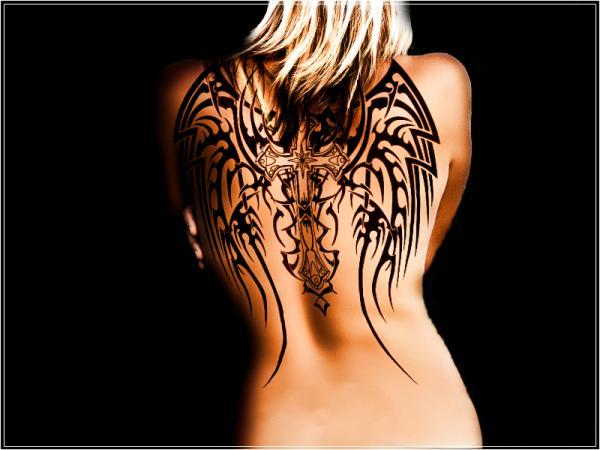 Cross tattooed in the midst of angel wings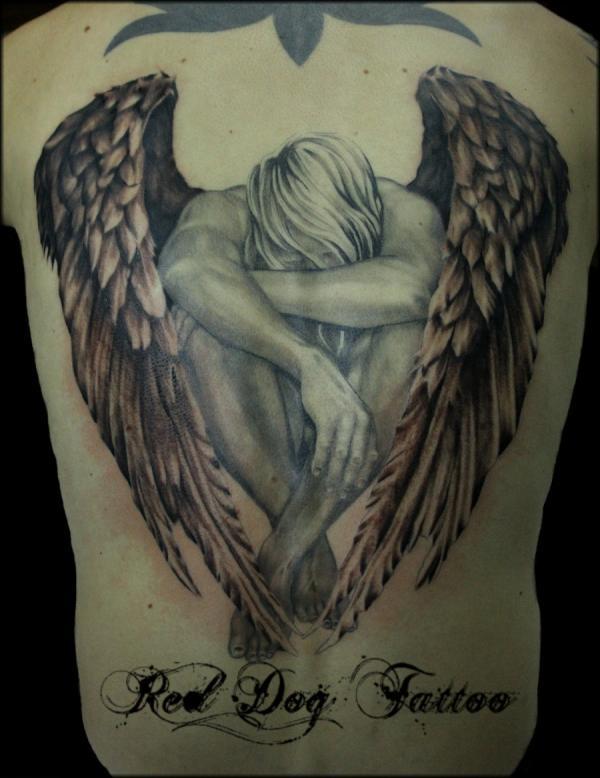 Male fallen angel tattoo design on the back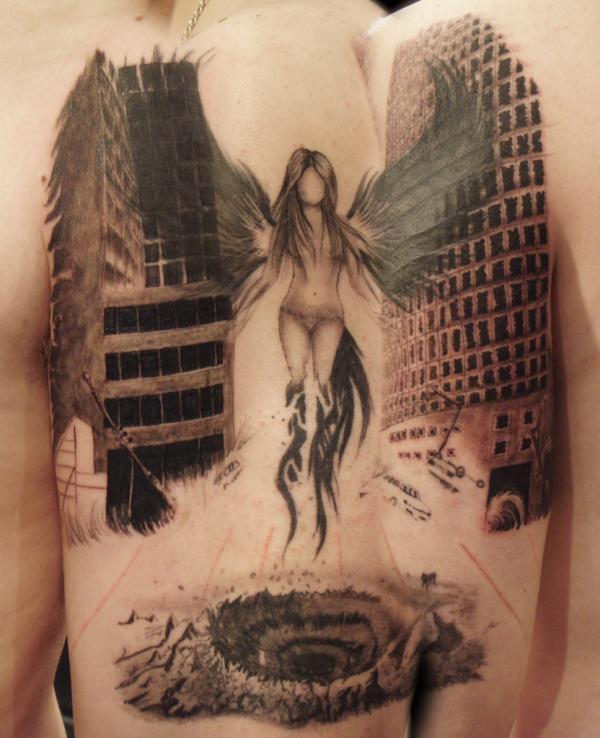 Angelic tattoo of a fashion lady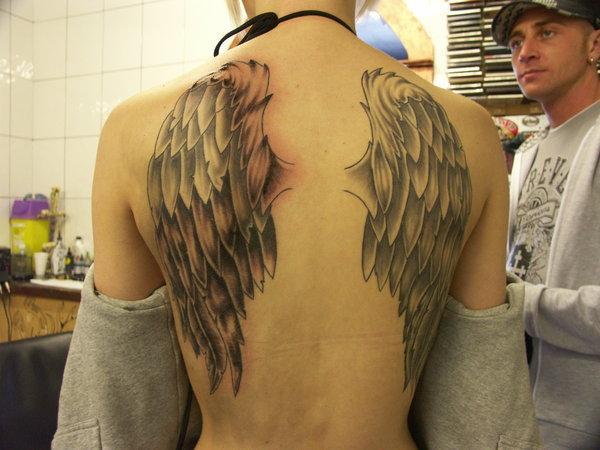 Holy Wings tattoo on the back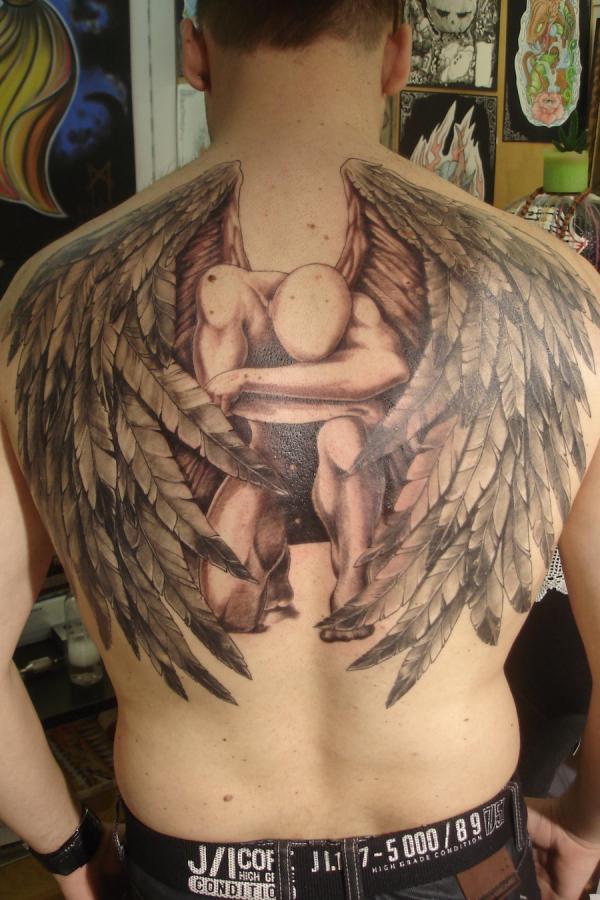 Fallen angel full back tattoo for men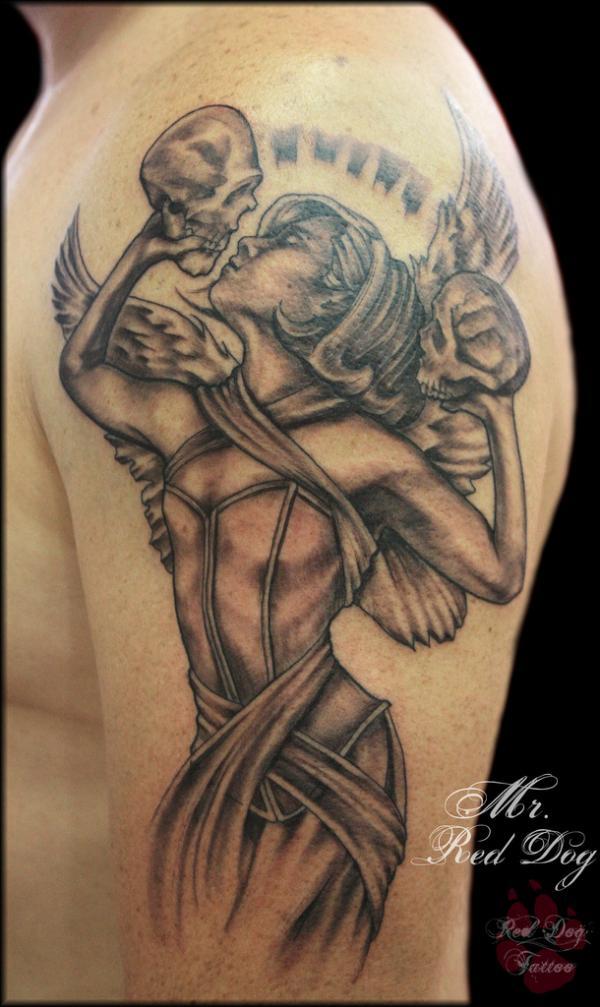 A tattoo on the sleeve depicting a woman with wings clutching skulls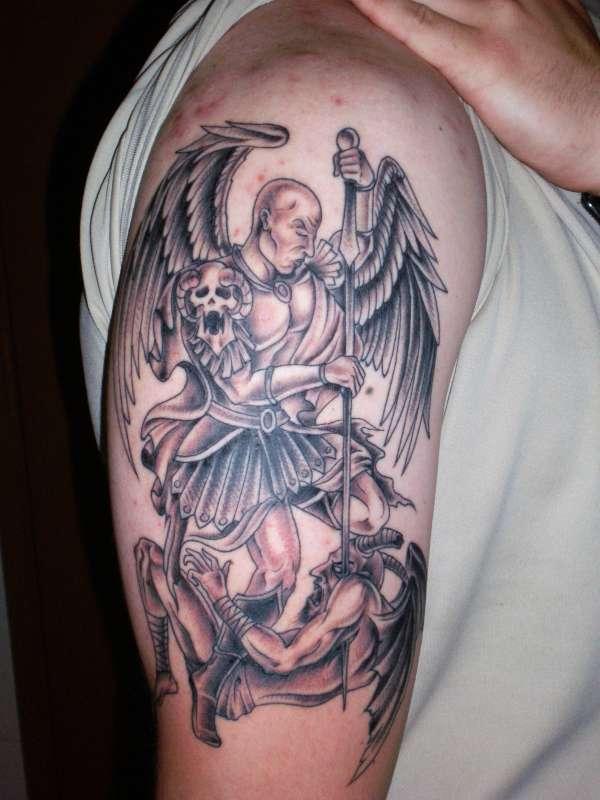 A tattoo depicting an angel battling the devil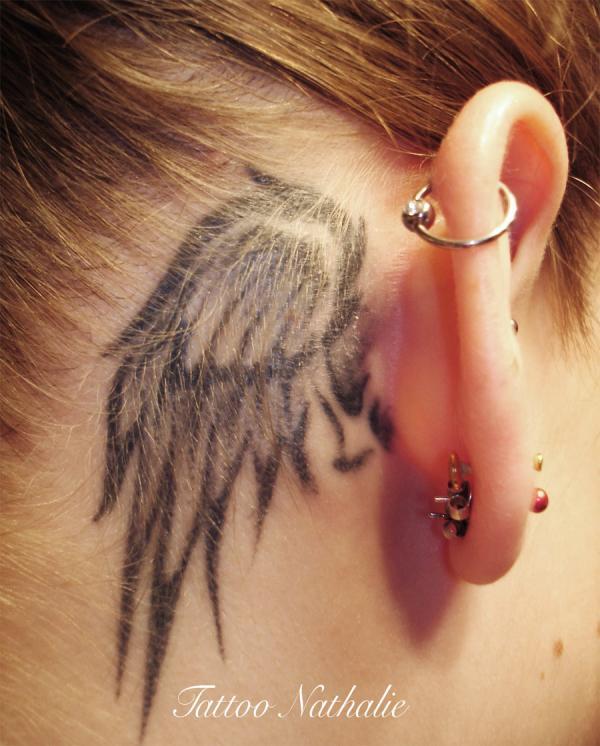 Cute wing tattooed behind ear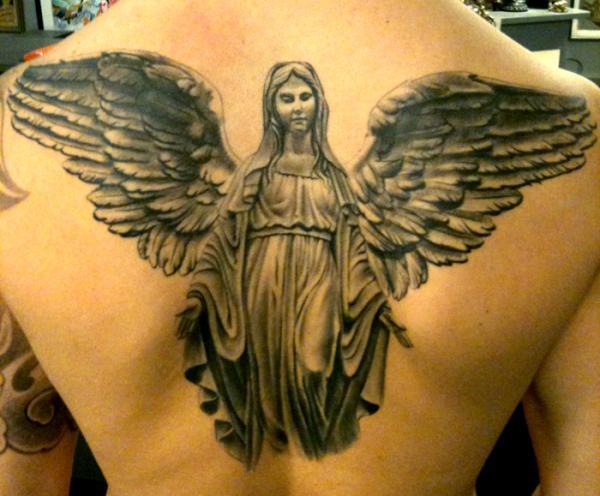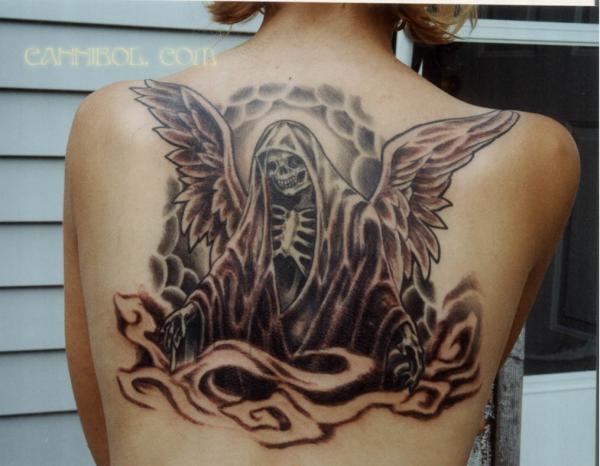 Vanessa angel of death tat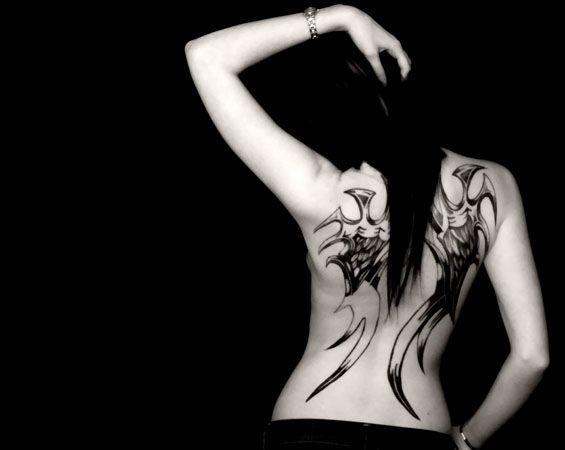 The angel wings tattoo in tribal style covers full back of the lady, making her look unrestrained like a warrior.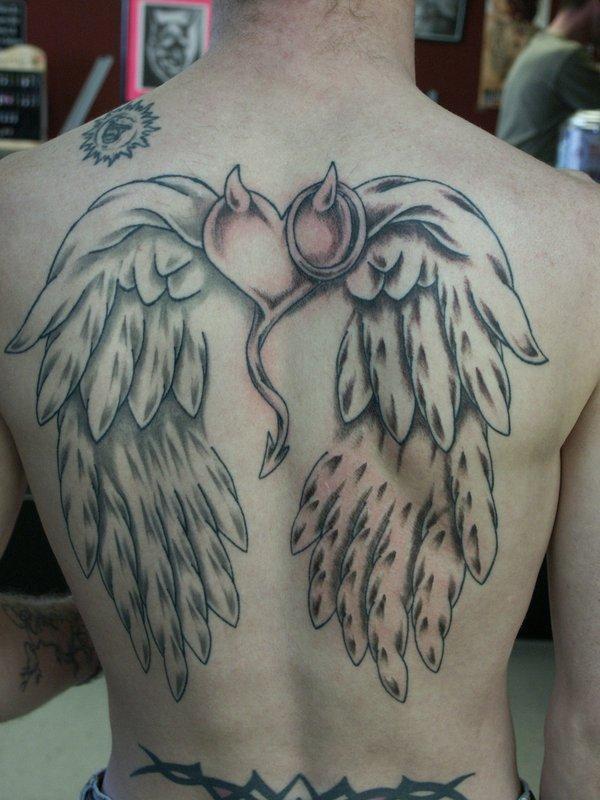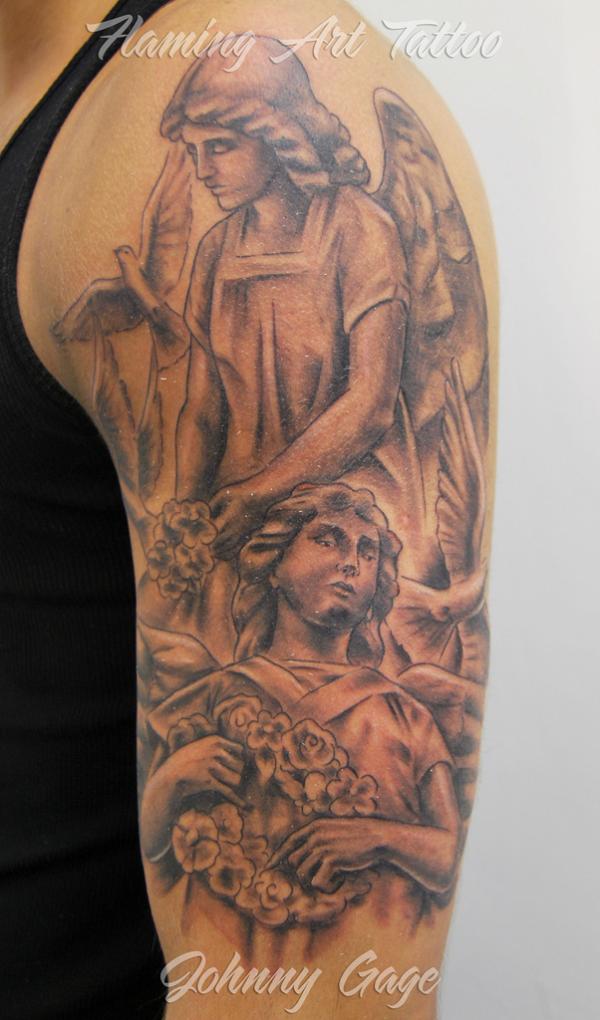 Angel half sleeve tattoo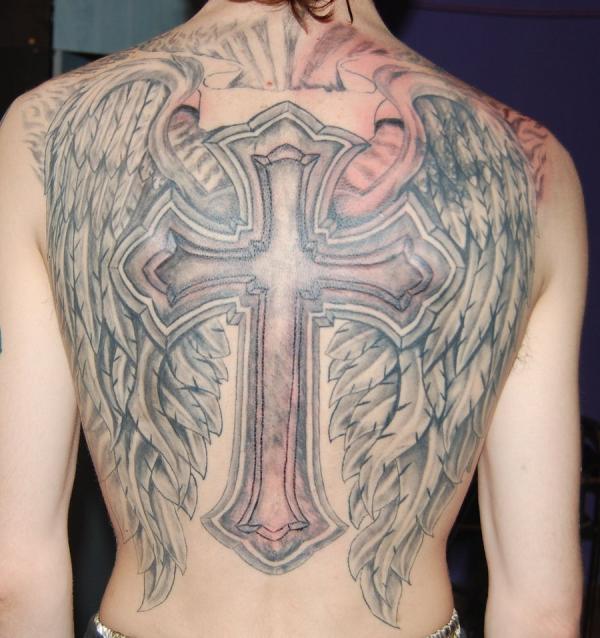 Cross with angel wings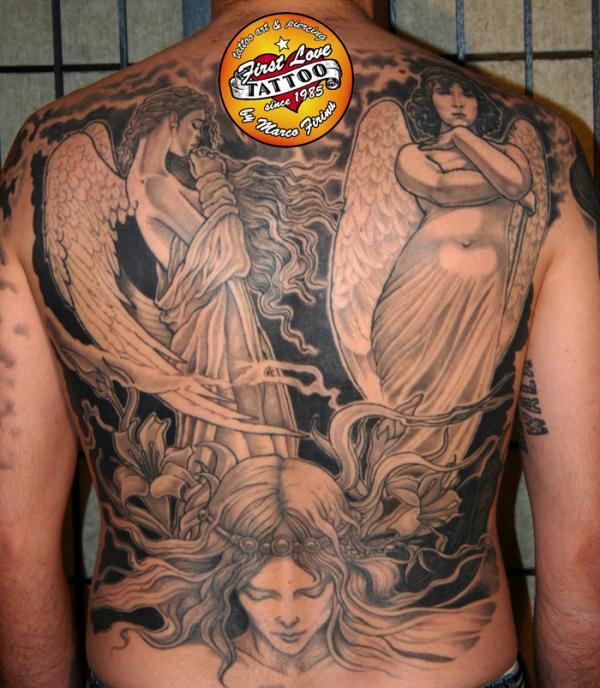 Angels on the back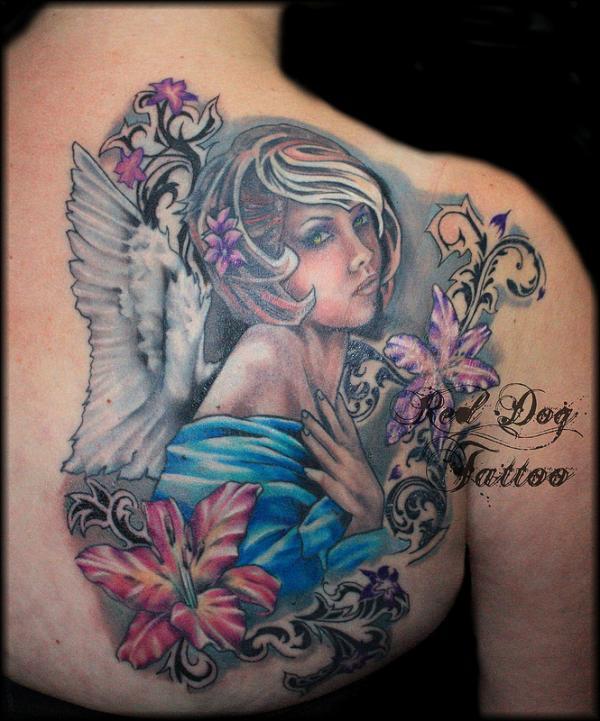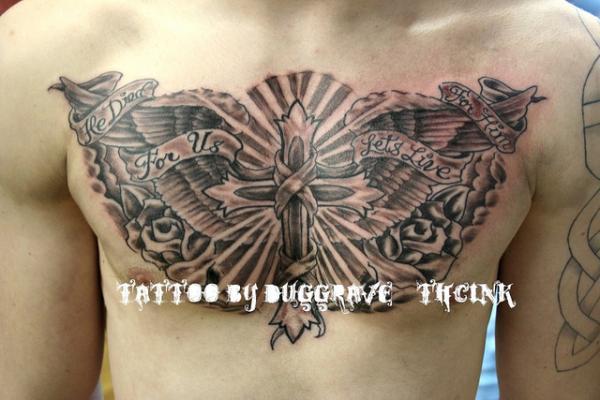 Winged cross chess piece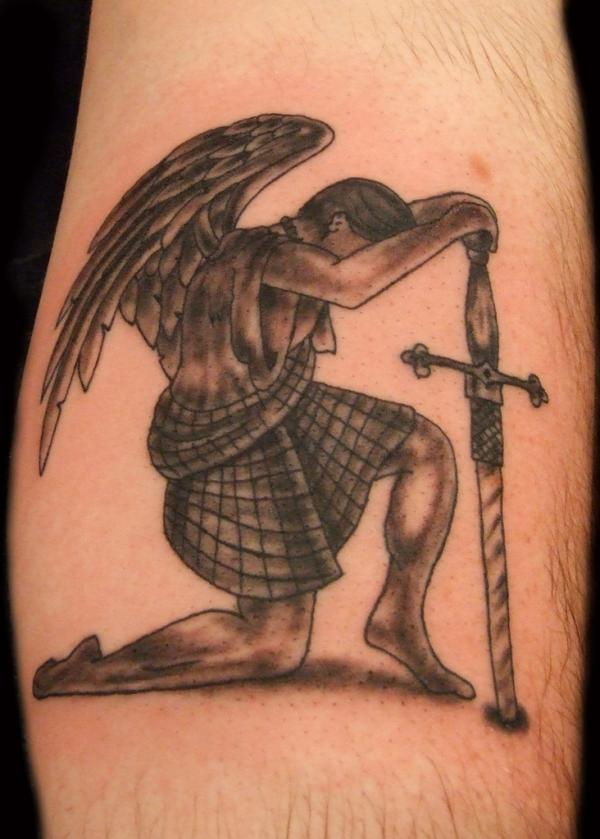 Guardian angel tattoo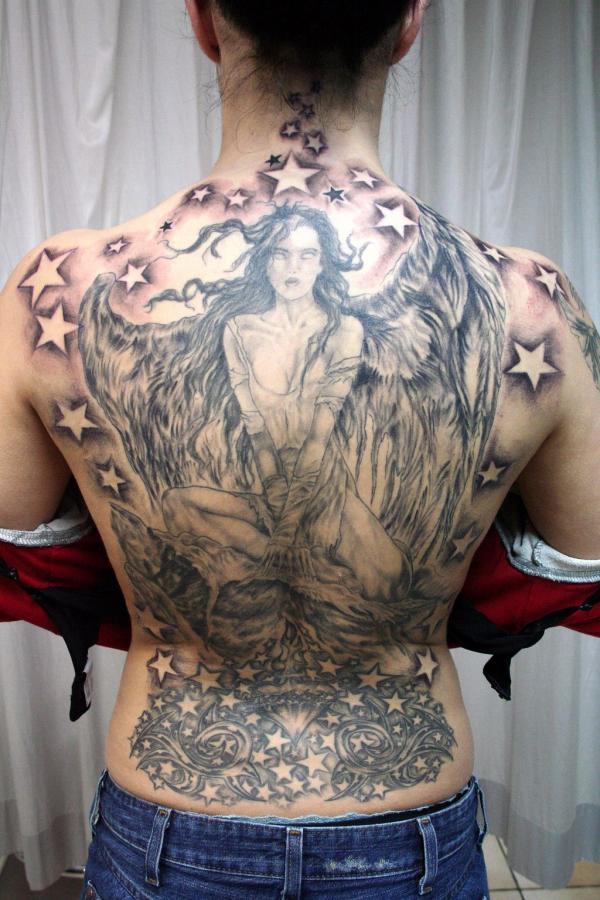 Angel wings finished tattoo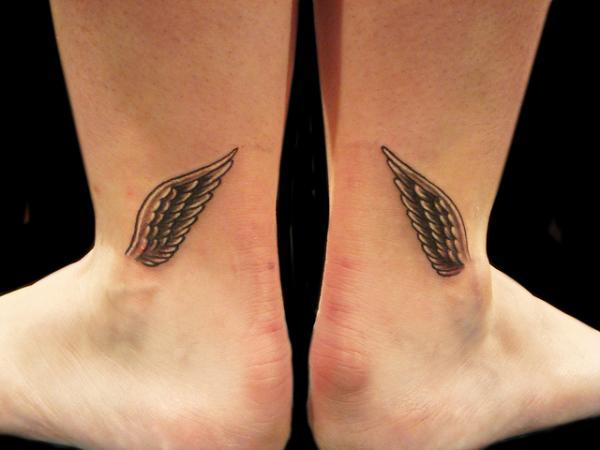 Mercury ankle wings tattoo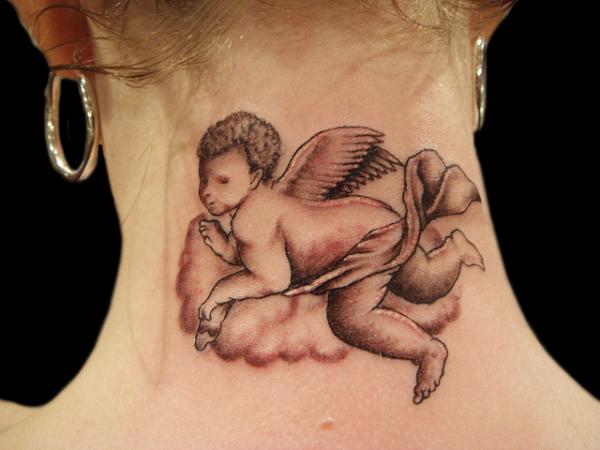 Warior angel backpiece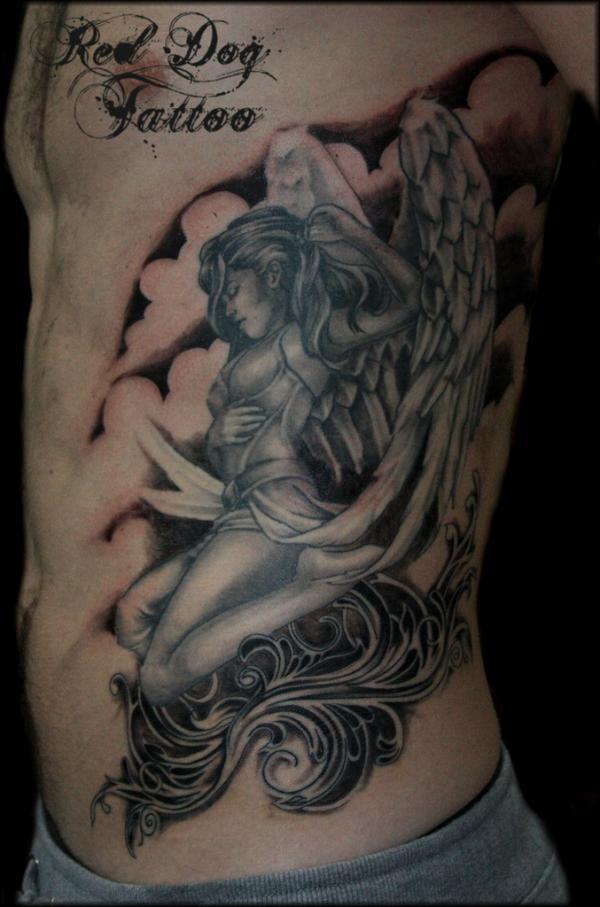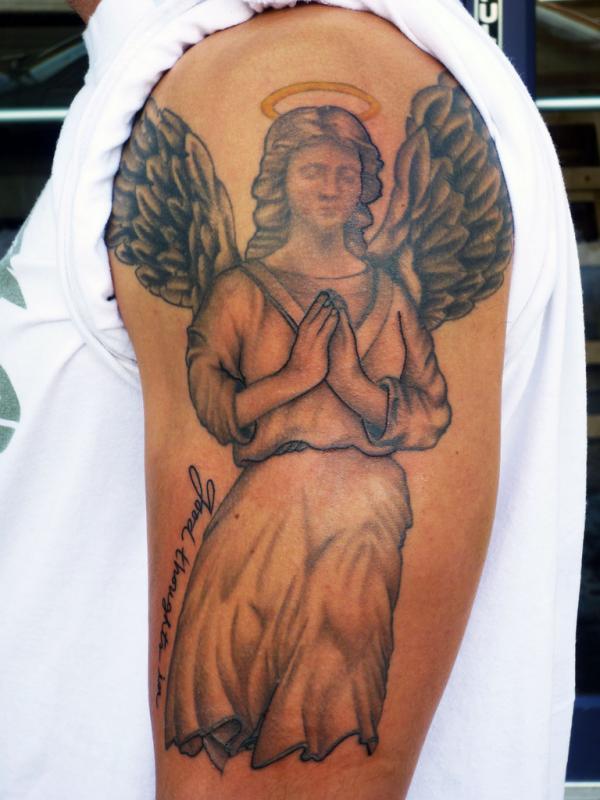 Black an grey angel tattoo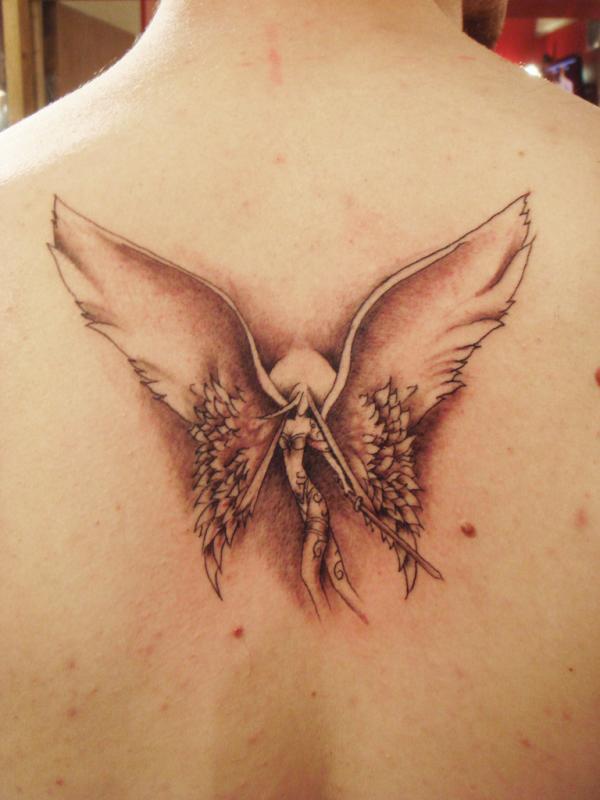 Angel lady tattoo on the back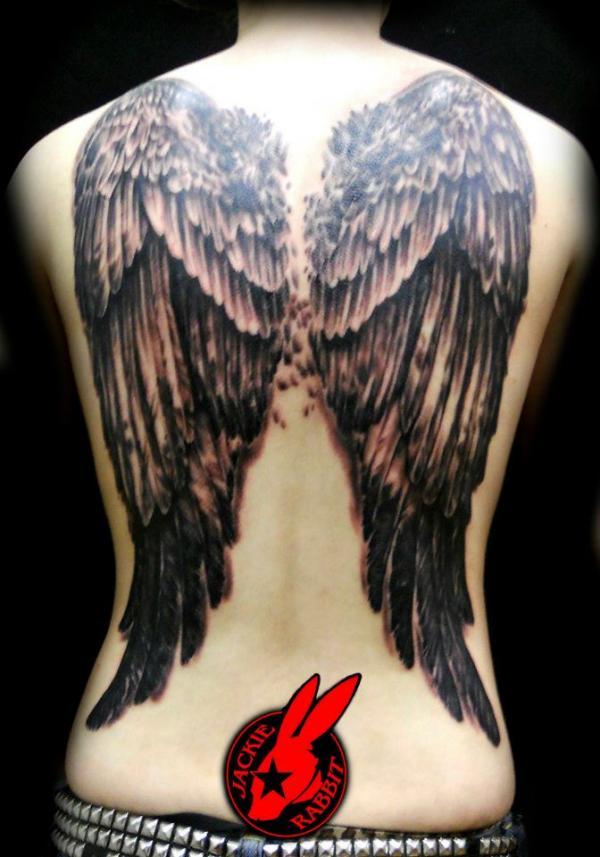 Full Angel wings tattooed on the back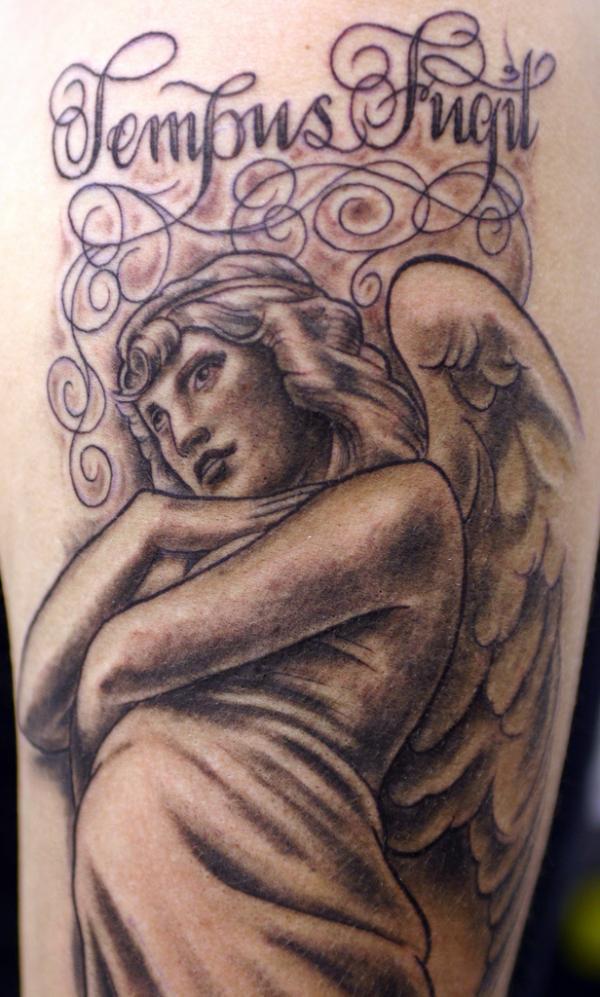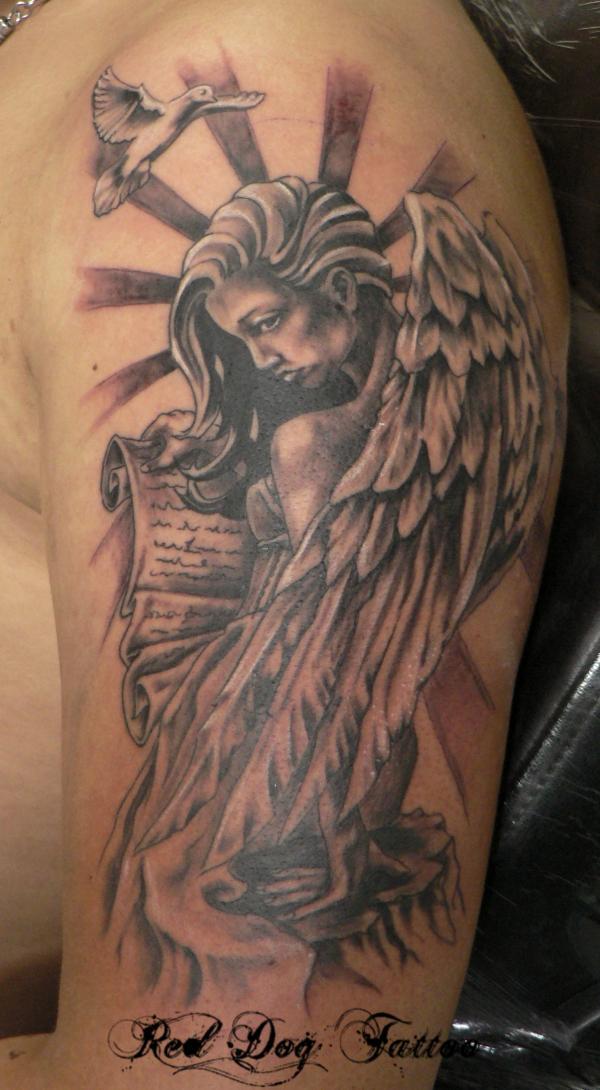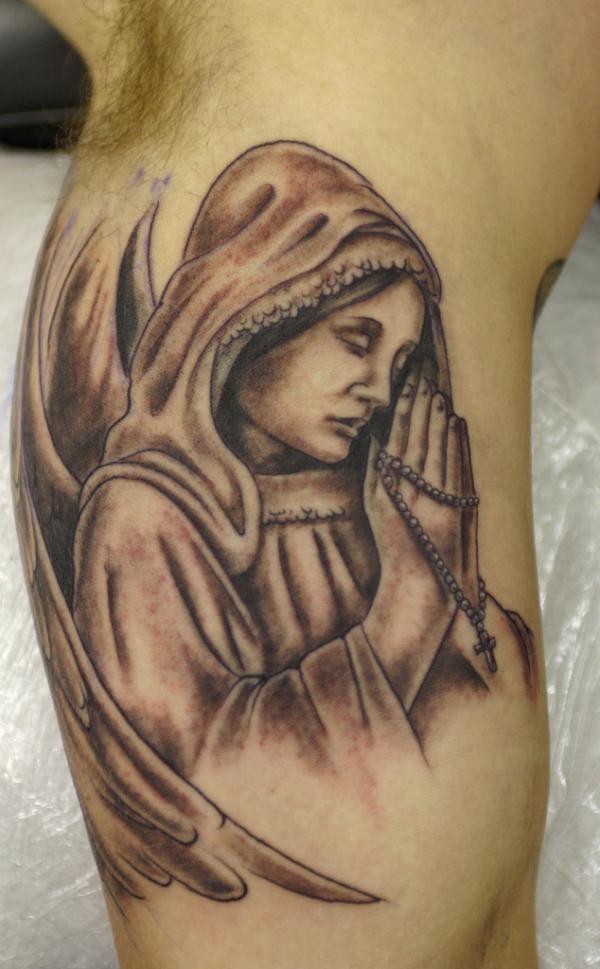 Angel and cross tattoo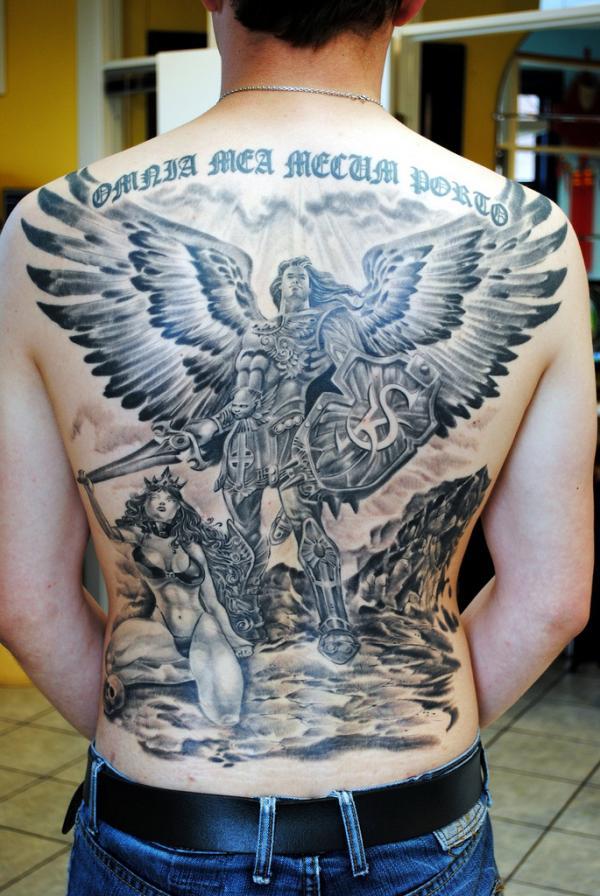 Warior angel backpiece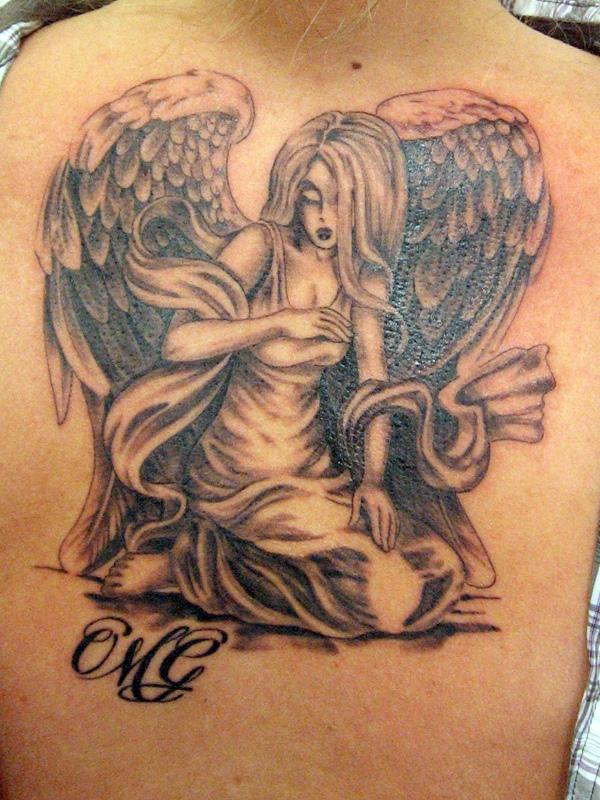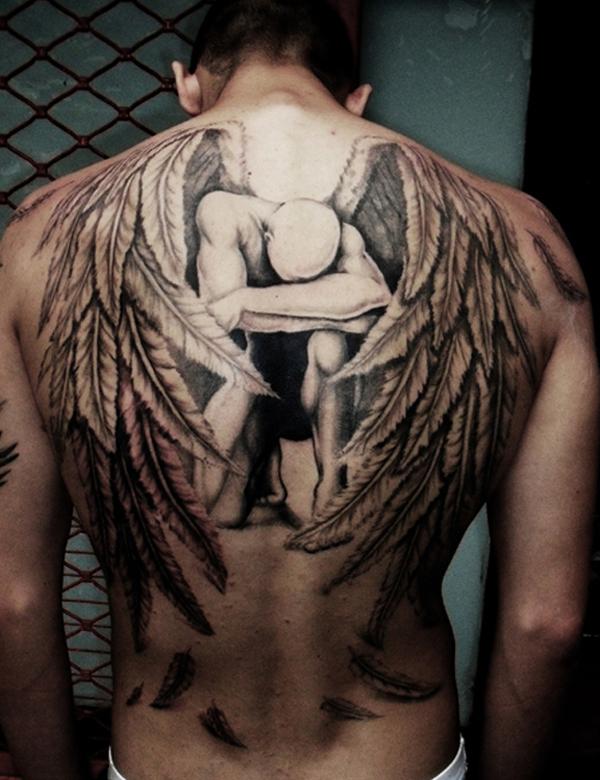 Kneeling fallen angel inked on the full back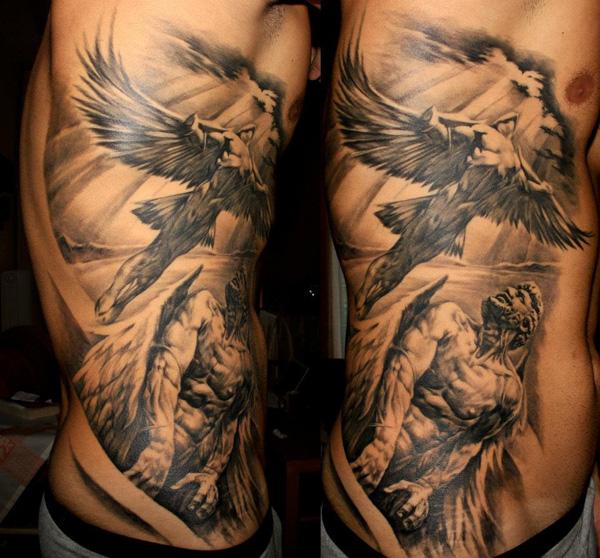 Rib tattoo with a flying angel and a warrior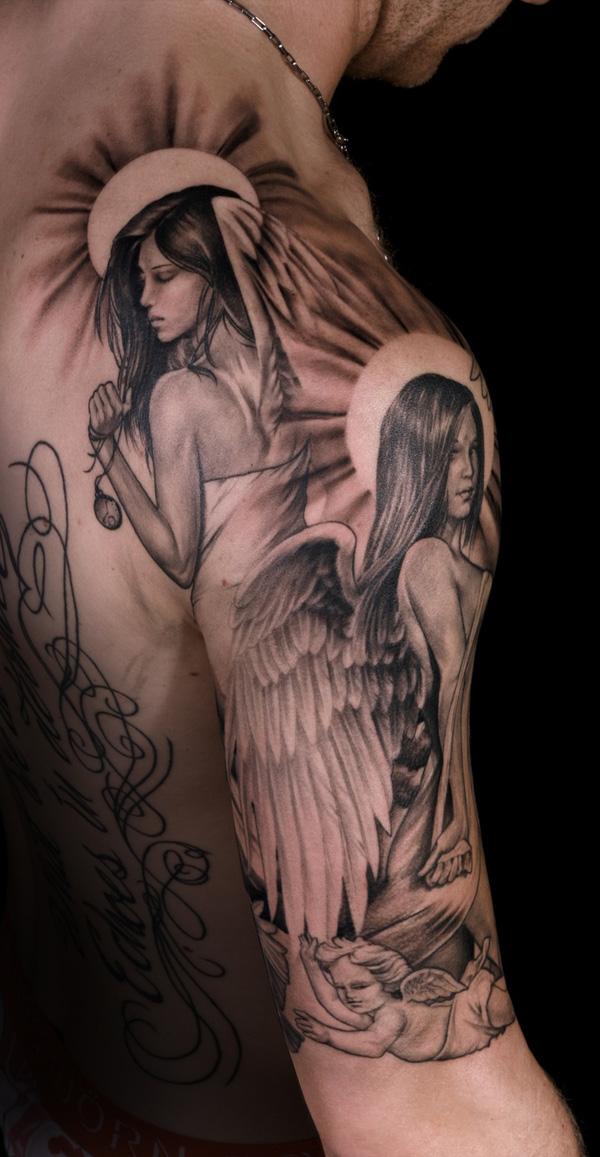 Sleeve tattoo with two women and a cherub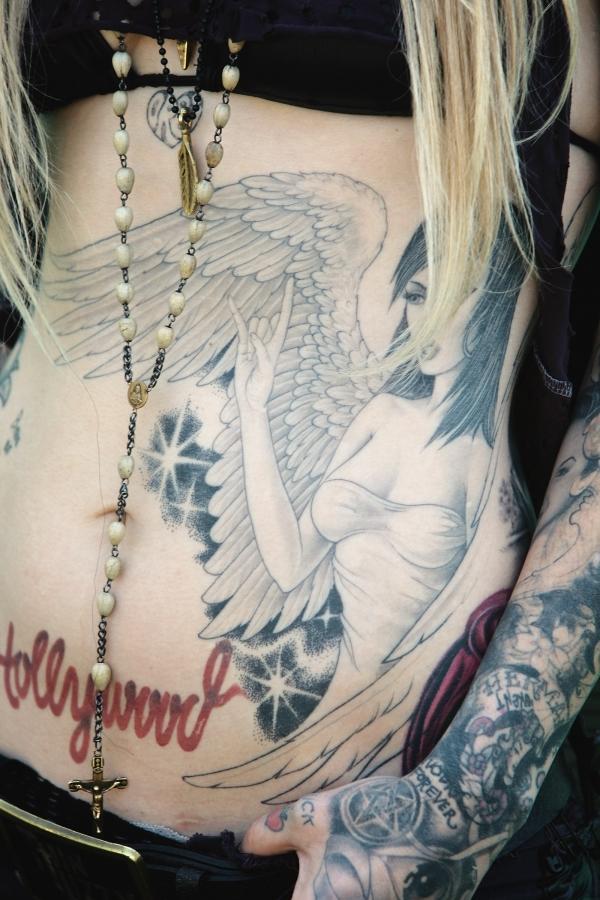 Black and white figurative tattoo that has touch of angle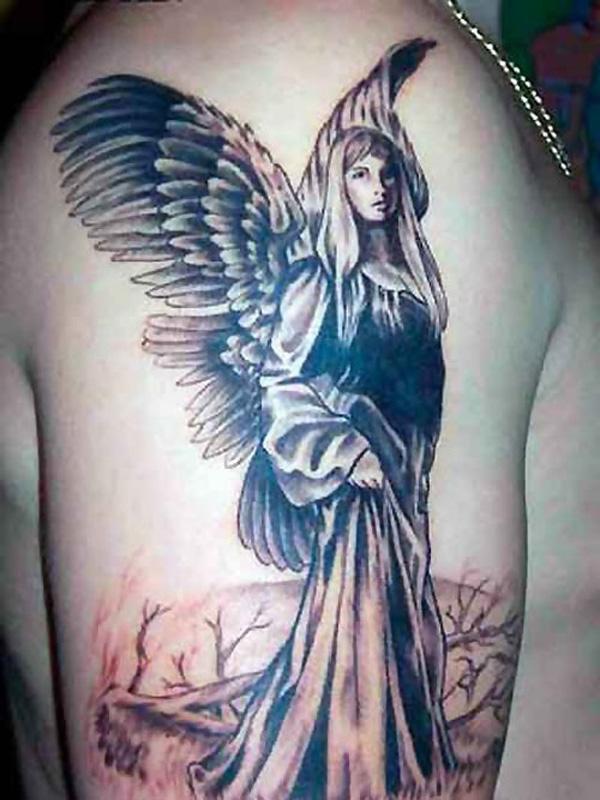 A tattoo of an angel poised on a desolate landscape.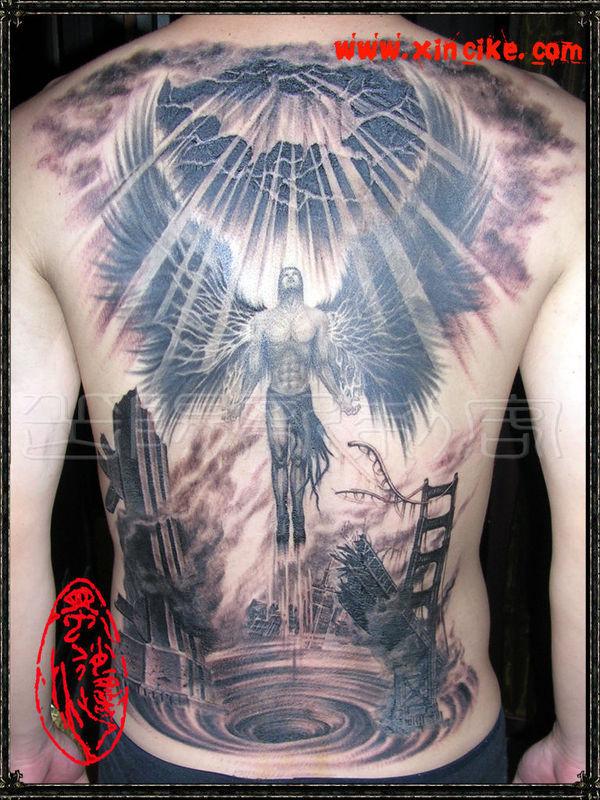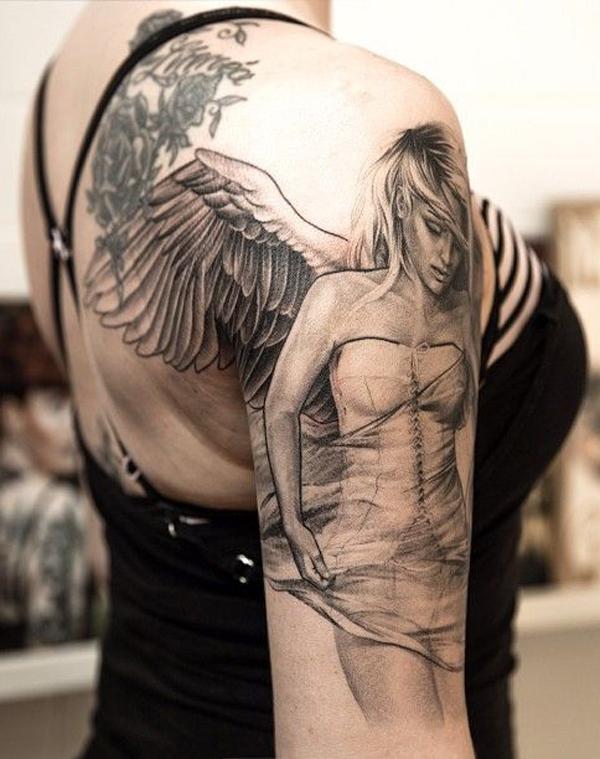 The angel wings could be accompanied with the modern girl. The pencil drawing style realistic sleeve tattoo produces the illusion that the girl is always standing by.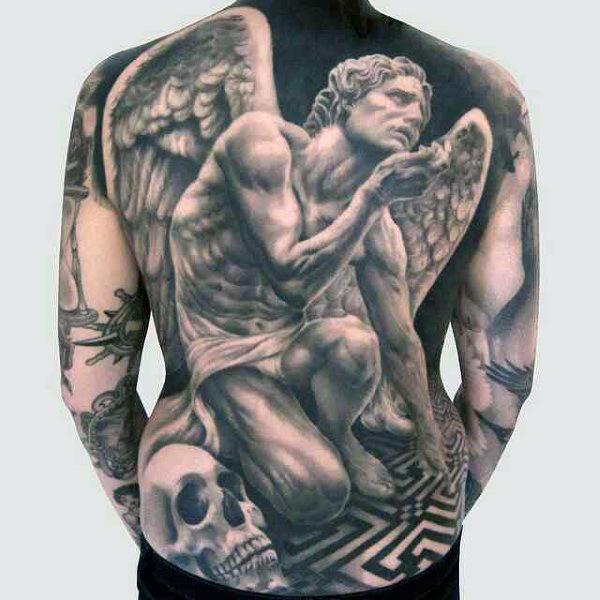 Kneeling guardian angel and skull tattoo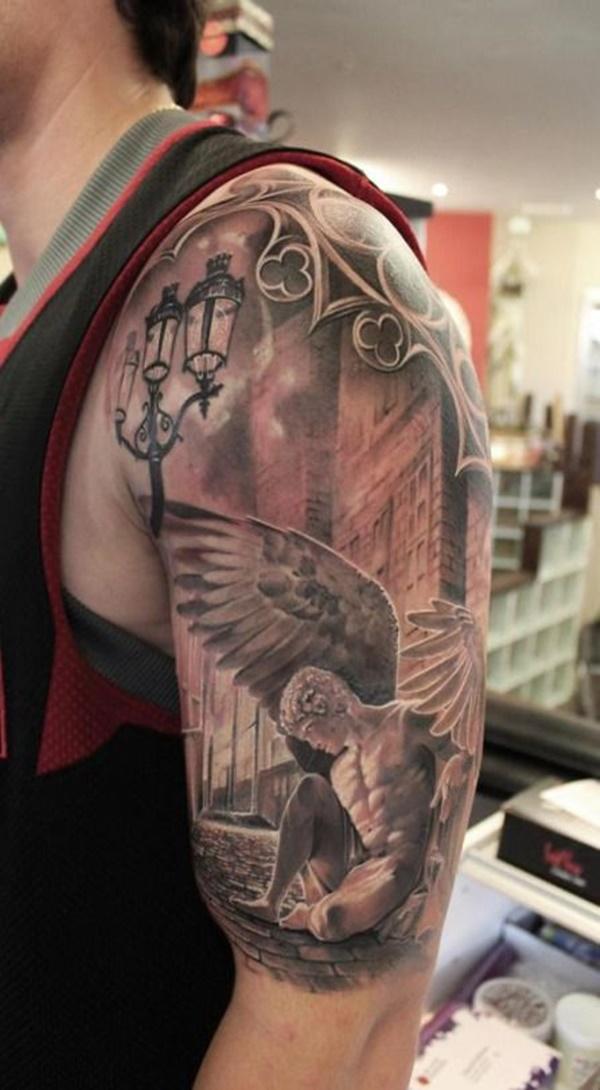 A cherub landing in the whimsical city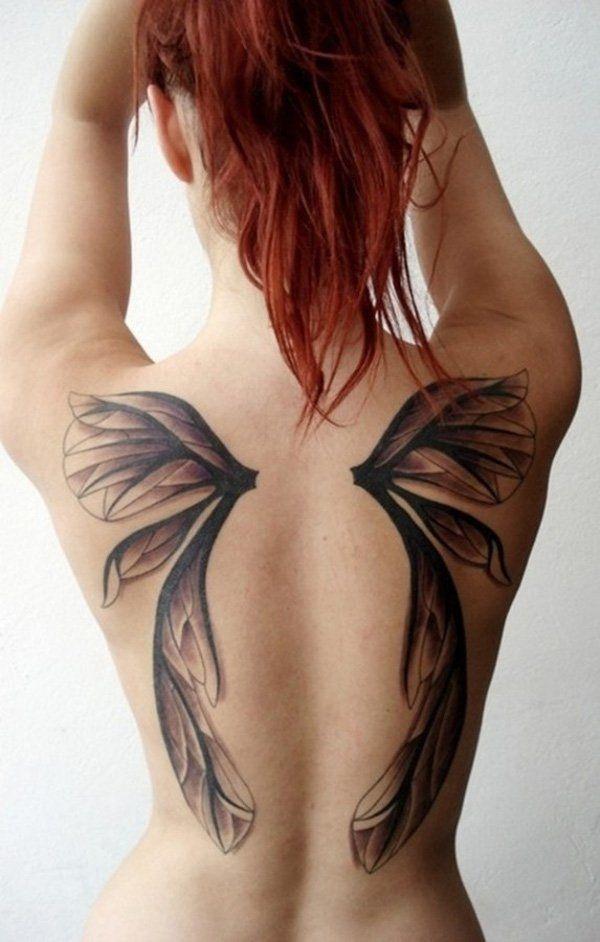 Cute symmetric wings tattooed on the back