In recent years, minimalist tattoos have become increasingly popular among tattoo enthusiasts. Minimalist tattoos are simple and elegant designs that feature minimal lines and shapes to create a subtle yet meaningful piece of artwork. They offer a unique way to express yourself without overwhelming your body with too much ink.
The differences between minimalist and miniature designs?
Minimalist design is all about creating a simple statement yet elegant look. This kind of style focuses on clean lines, neutral colors and bold colors to make a powerful impression on the wearer. In contrast, miniature tattoos are much smaller in size with intricate details that require great skill from the artist to execute properly. Whereas minimalist designs focus more on making an impactful statement through simplicity of style, miniature tattoos rely heavily on detailed line work for their visual appeal which can take longer for an artist to complete but result in truly stunning pieces of body art when done well. However, when it comes to tattoo designs, there is no hard rules. As you can see, miniature tattoos are sometimes categorized into minimalist ones.
Small and Simple: The Art of Minimalist Tattoos
The idea behind the minimalist is that less is more; they allow you to express yourself without being overly flashy or ostentatious. These types of designs also tend to age well over time since they don't contain any intricate details that could fade away with time and wear-and-tear from everyday life activities like swimming or showering in chlorinated water pools/lakes etc.
When it comes to choosing the right design for your minimalist tattoo, there's no one size fits all approach – it really depends on what kind of message you want your tattoo to convey and how big (or small) an impact you'd like it make on its observer(s). If simplicity is key then opting for something geometric in nature – think triangles, squares or hexagons – may be best suited towards achieving this goal! Alternatively, if symbolism speaks louder than words then selecting symbols associated with spiritual beliefs.
No matter what style is chosen, the main goal should be to make something beautiful and meaningful that will last a lifetime. Before getting a tattoo, it's important to research the artist well and take precautions against any risks.
Advantages of Choosing Minimalistic Tattoos
Minimalist tattoos provide an elegant solution for those who want something special but don't want a large or complex design on their body. The beauty of these tattoo designs is also found in its versatility. They can be as small as desired while still making an impactful statement no matter what body part they are painted on. Additionally, these types of tattoo styles look great with all skin tones since there isn't much color involved which makes them ideal choices regardless if you're light skinned or dark skinned!
One major advantage of choosing a minimalist tattoo is that it can be easier to hide than more intricate designs. This makes them ideal if you want something that won't be too obvious but still has special meaning for you personally. A simple symbol or word can also make an impact without being overwhelming, which makes them great conversation starters when people notice your ink!
Another reason why many people opt for minimalistic tattoos is because they cost less money than larger pieces with lots of detail work involved in creating the design. If budget constraints are an issue, then this could be just what you need.
Furthermore, minimalistic Tattoos tend to age better than more detailed ones due their simplistic nature allowing them maintain clarity throughout time even after multiple sessions at your local parlor. This means less touch ups down the line saving you money & time.
Express Yourself with a Minimalist Tattoo
When it comes to choosing the right design for your minimalist tattoo, there's no one size fits all approach. It really depends on what kind of message you want your tattoo to convey and how big (or small) an impact you'd like it make on its observer. If you still have no idea what minimalist tattoo you want, here is the collection of 60 meaningful designs for your inspiration!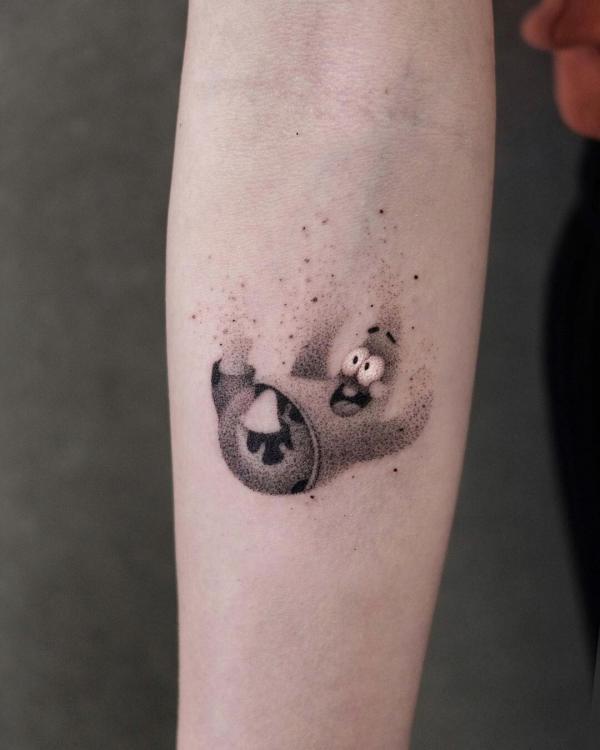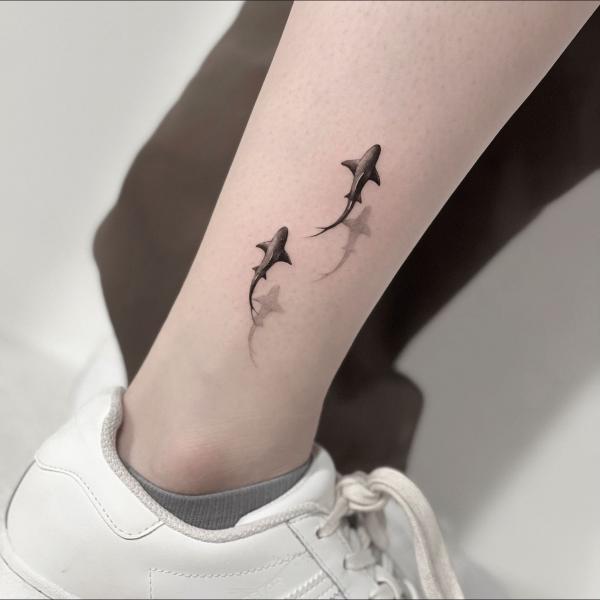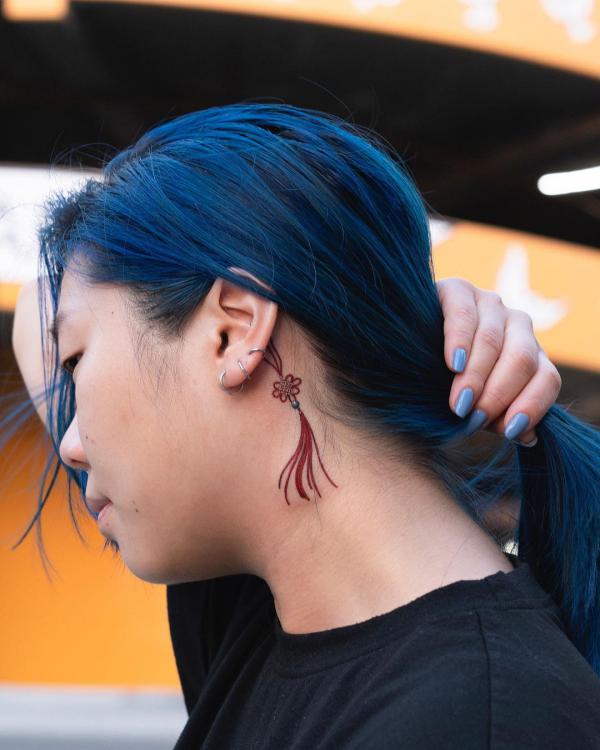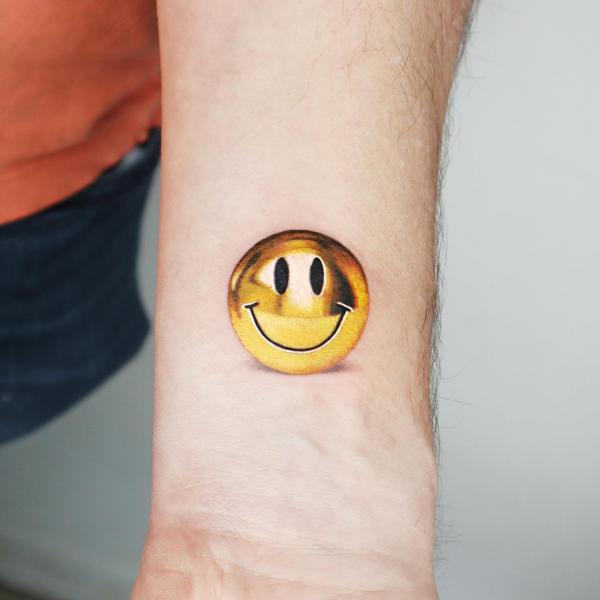 The smile emoji is a yellow smiley face with curved eyes and a big, open smile. It is usually used to show happiness, thanks, and good wishes. It is also often used to say "yes," "thank you," and "excitement."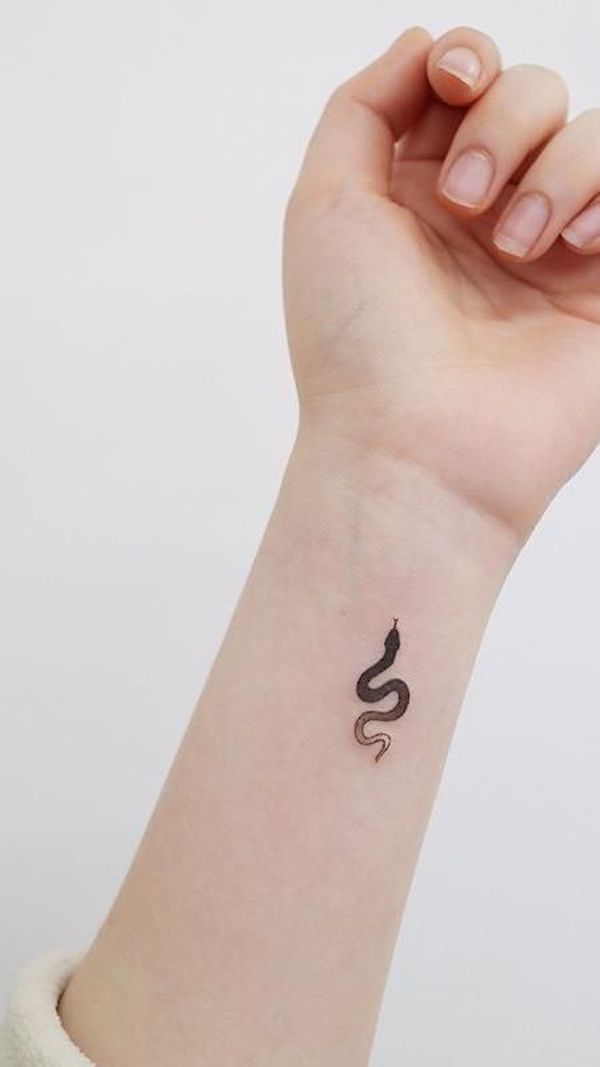 A minimalist tattoo of a writhing serpent on the wrist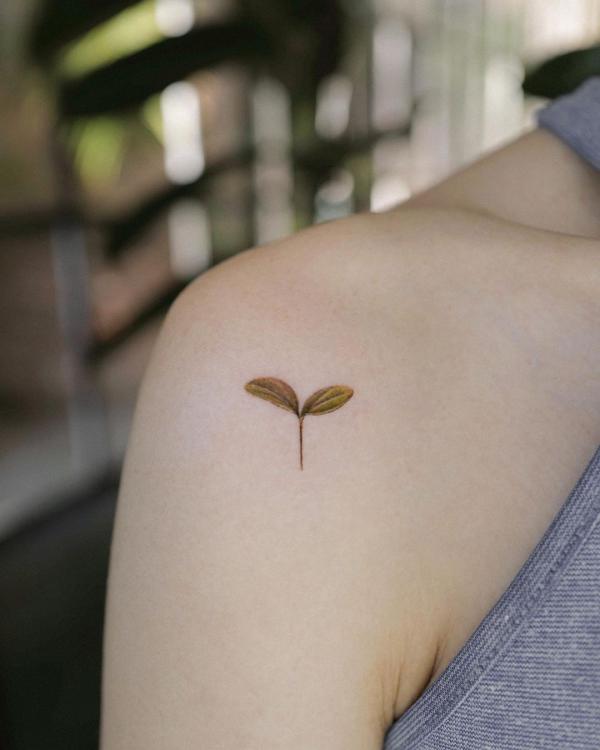 A solitary shoot emerges from the shoulder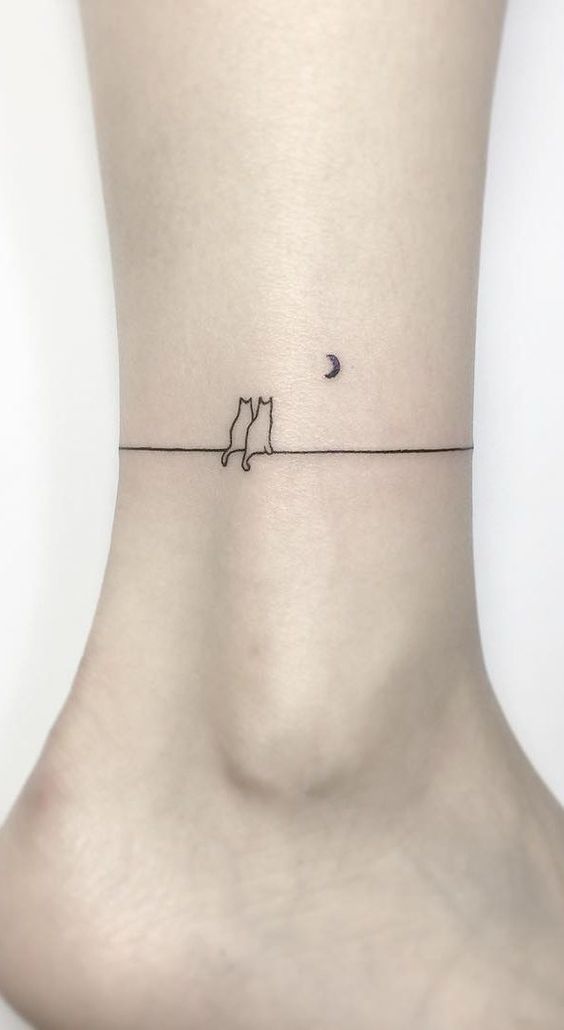 Two minimalist cats, moonlit in stick figure style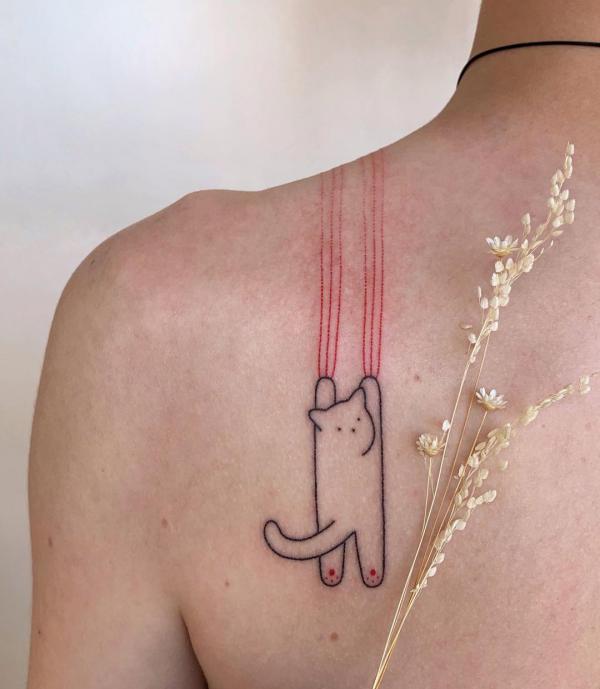 A scratching cat on the shoulder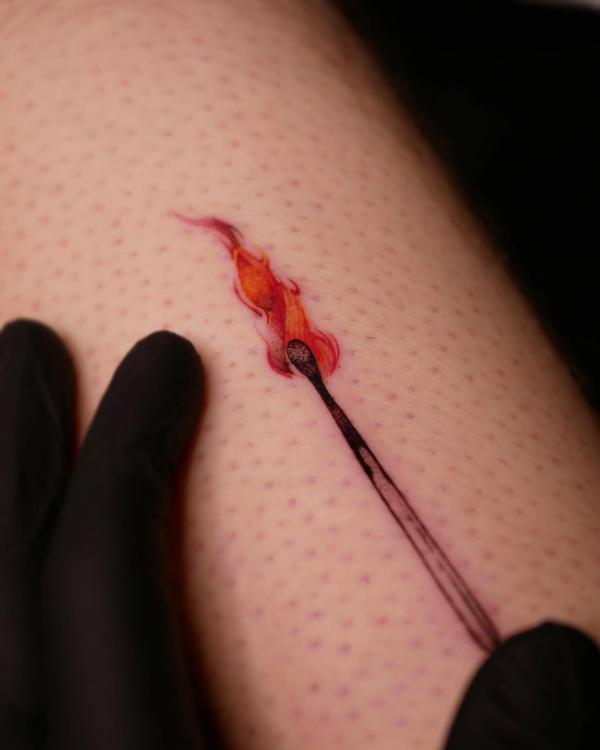 Burning matchstick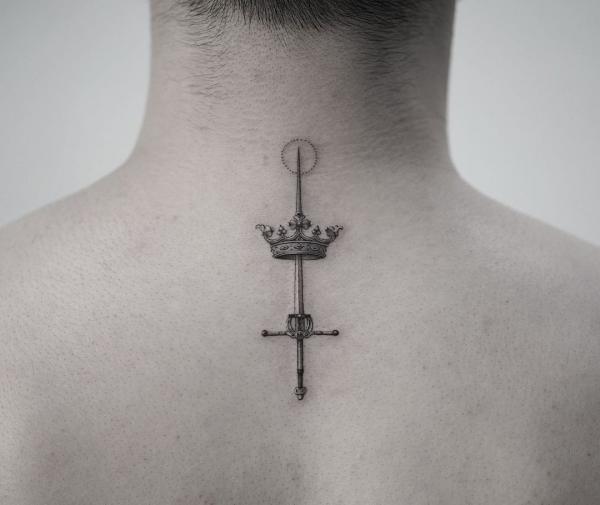 Crown is between the sun and sword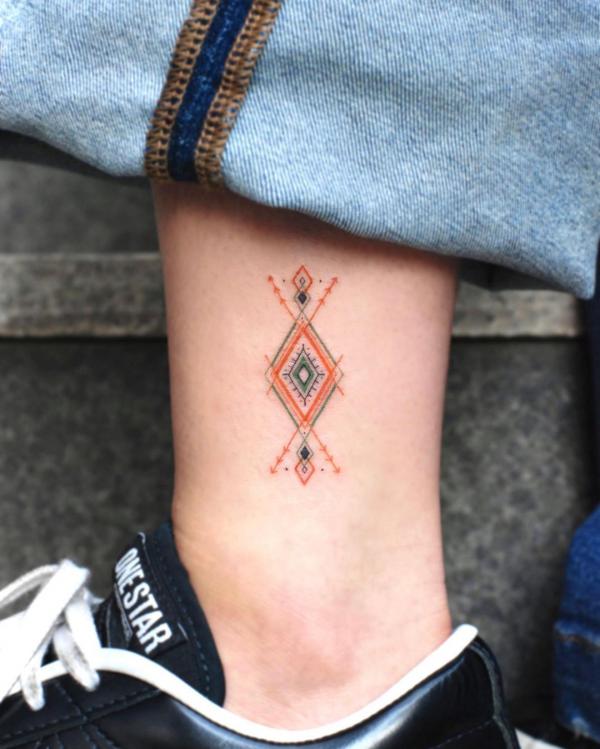 Ethnic pattern on the ankle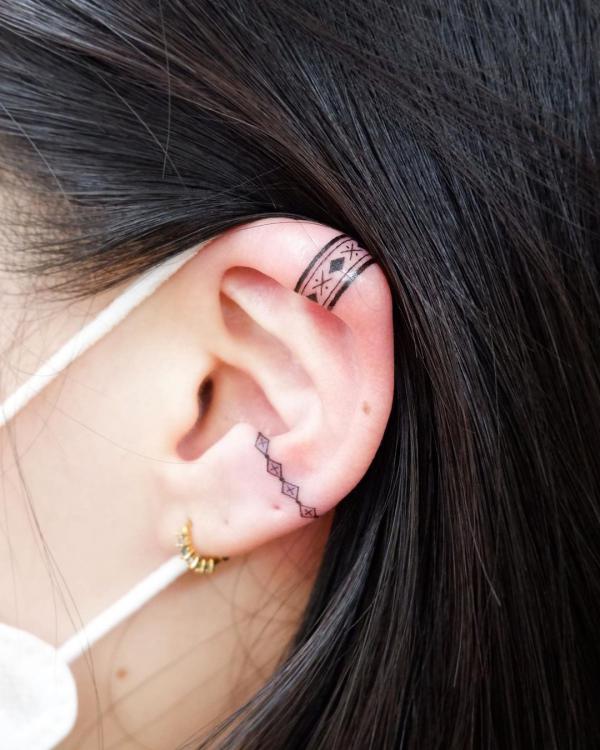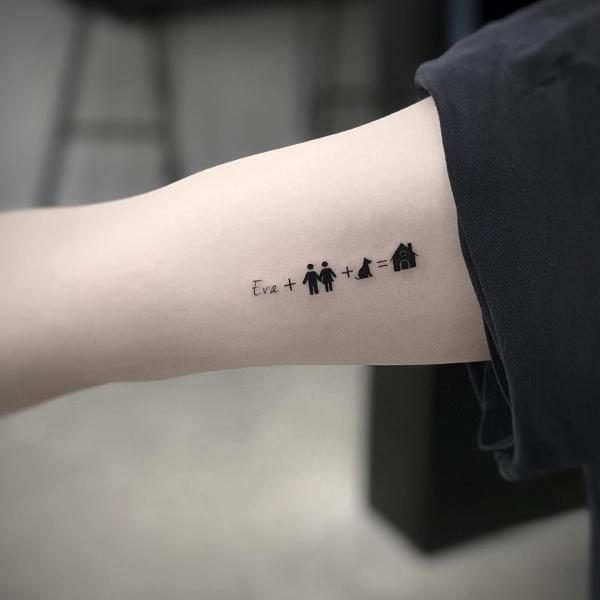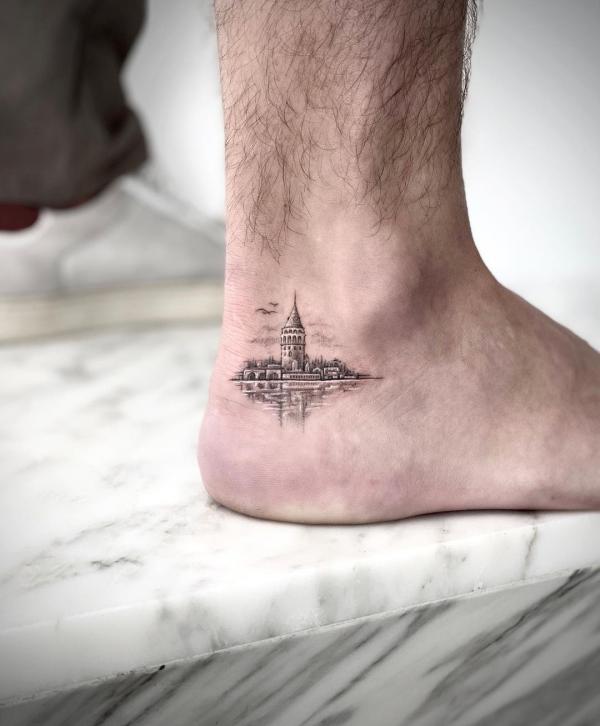 Miniature tattoo of Galata tower, Istanbul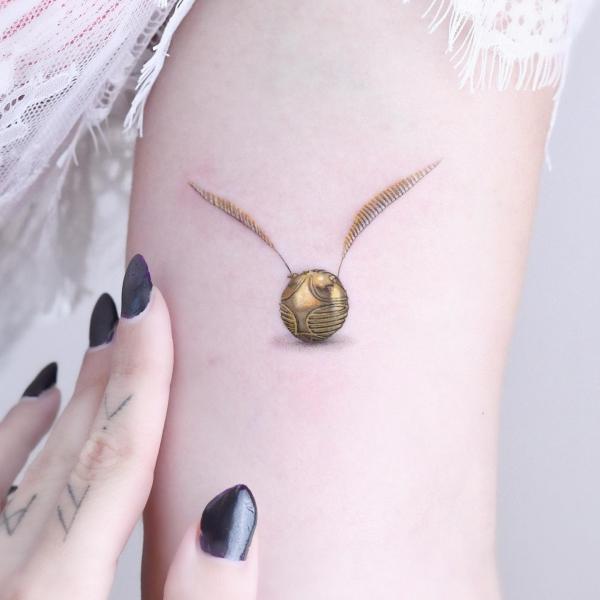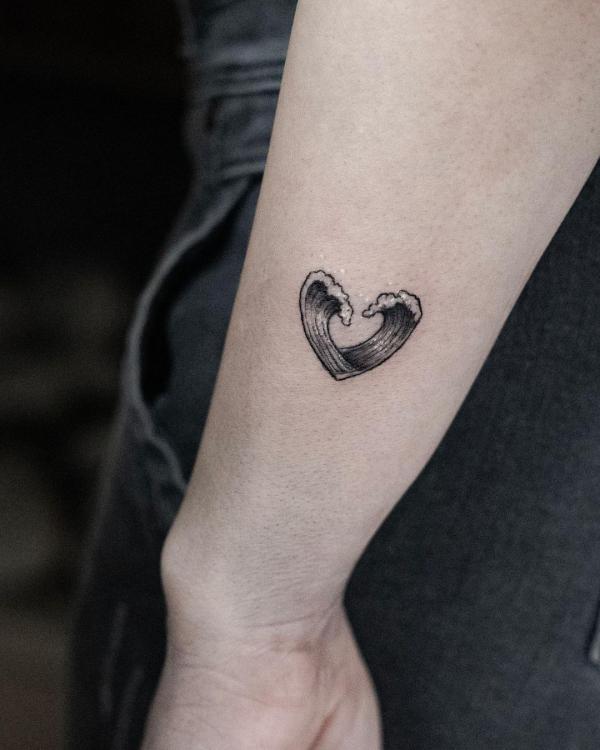 Small wave tattoo in hear shape
The small tattoo is a stylish and meaningful way to show that you love the ocean. It shows how much you love and how strong that love is.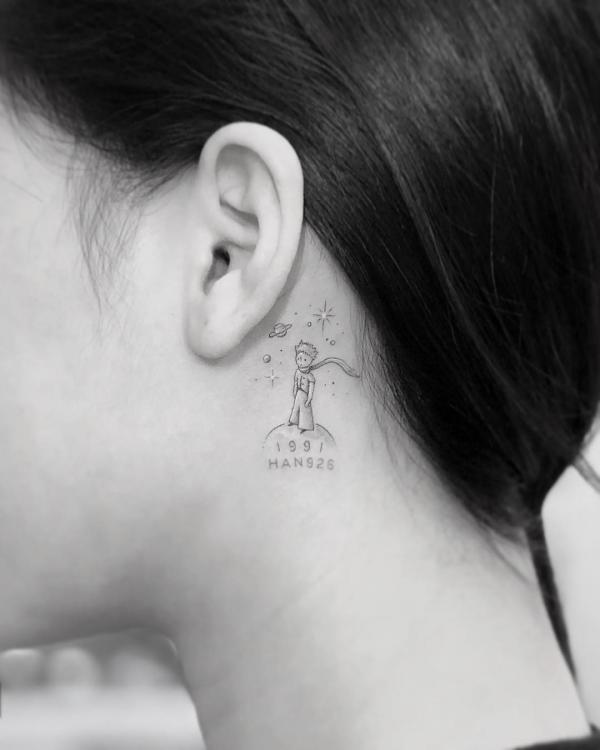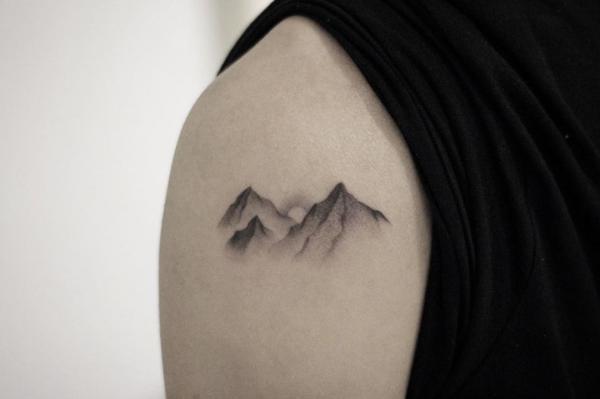 Mountain landscape miniature tattoo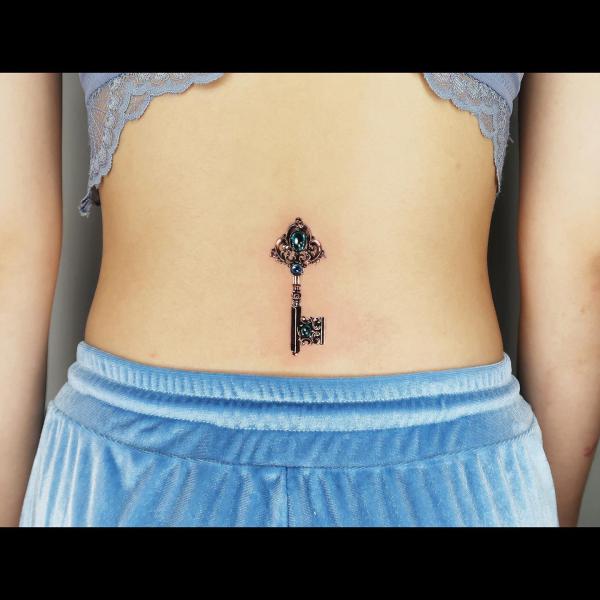 Sophisticated Key tattoo with gems and valuable stones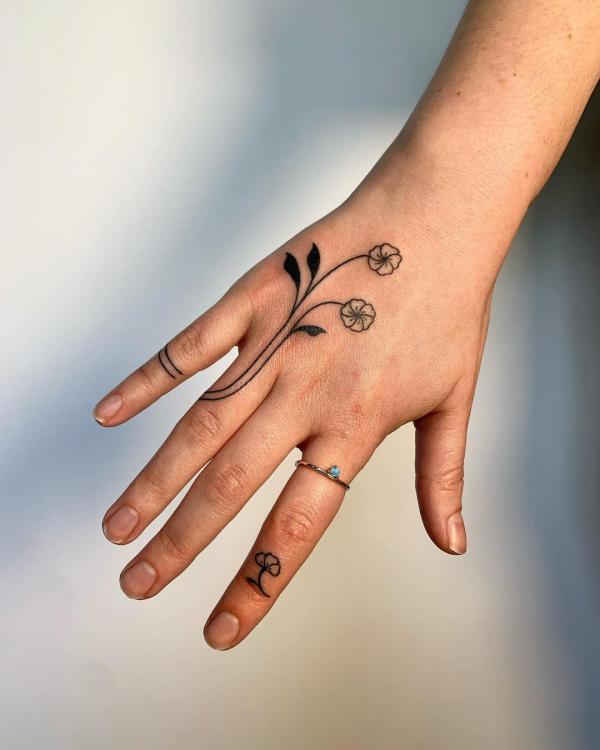 Minimalist daisy tattoo on the fingers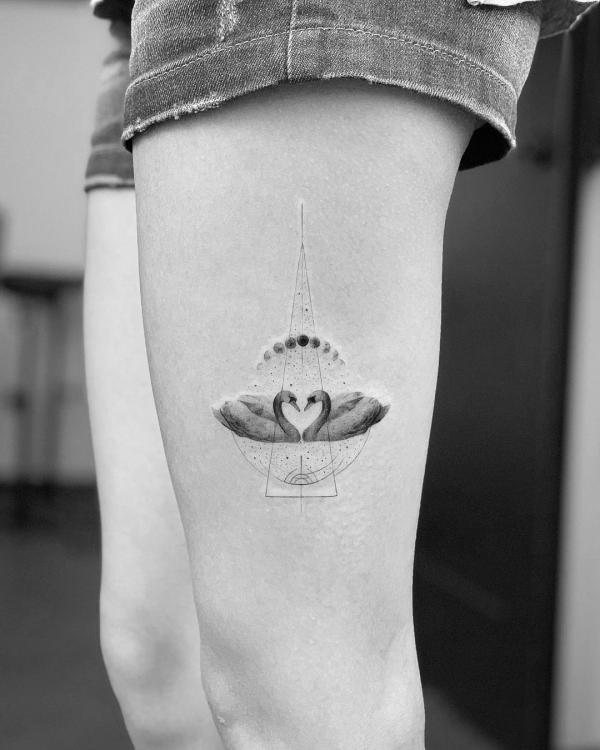 Two swans, facing one another in the radiant sunlight
The scene of the two swans in perfect harmony is a graceful picture of an intimate embrace. Their pure white feathers glistened in the morning light, and the pair seemed to be in perfect harmony with each other and the world around them.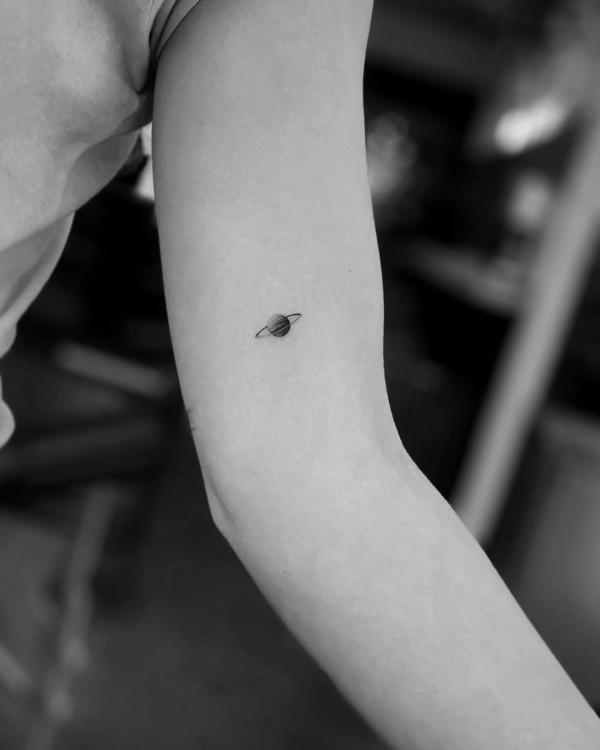 Whirling celestial star tattoo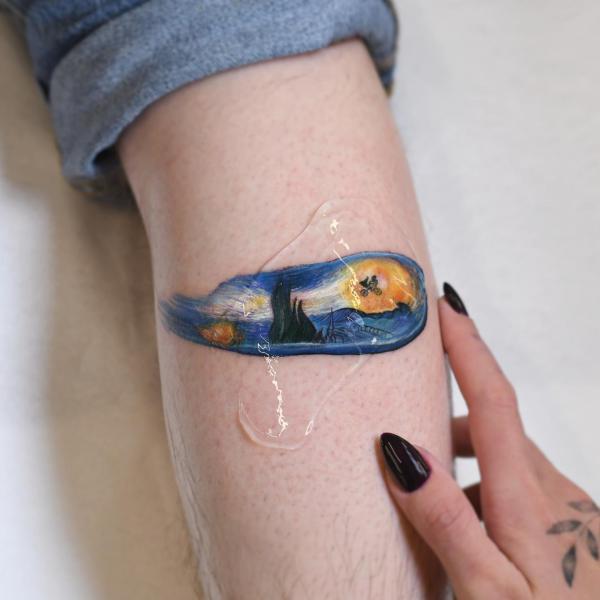 Miniature painting of Vincent Van Gogh's "The Starry Night"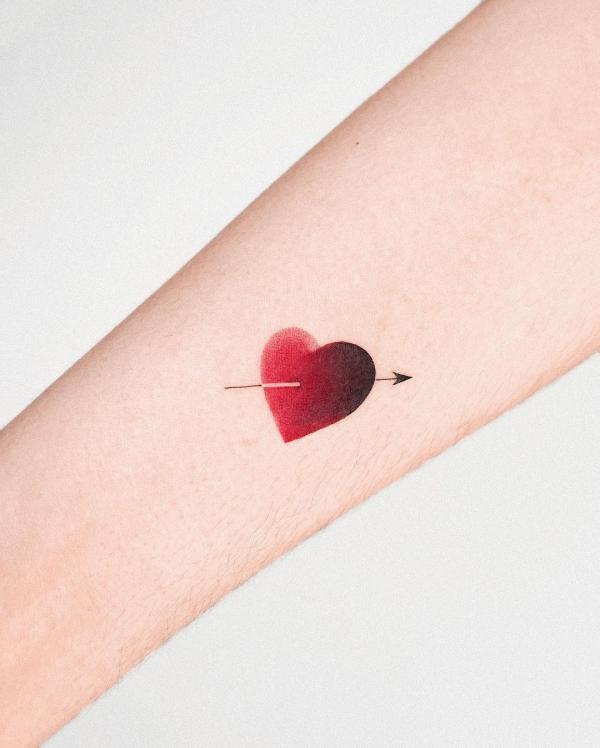 A crimson heart pierced by an arrow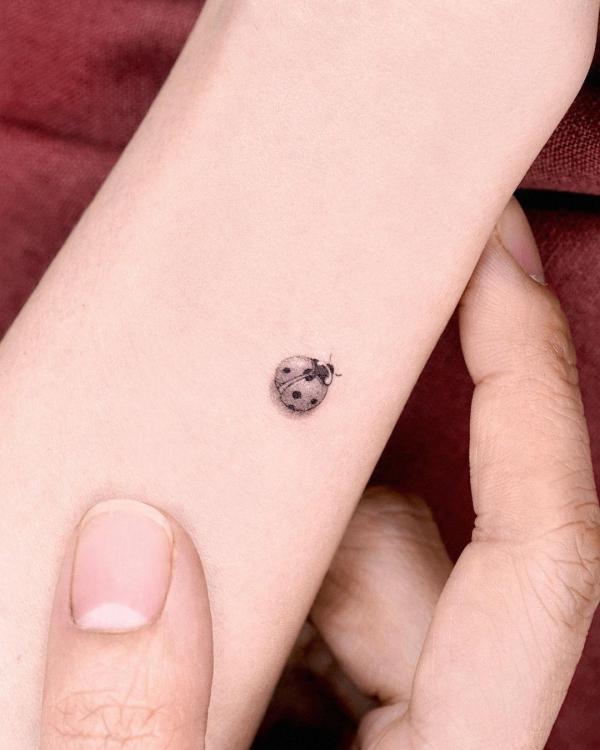 A small ladybug on the arm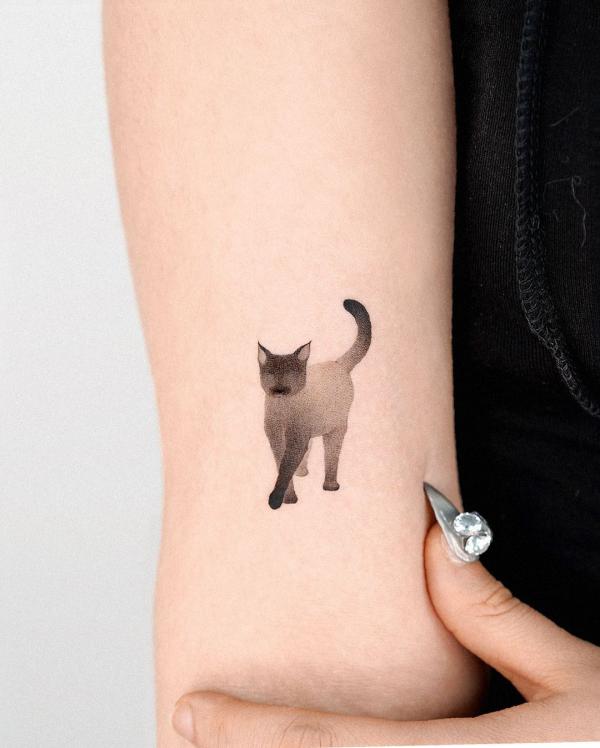 Dotwork – a lonely cat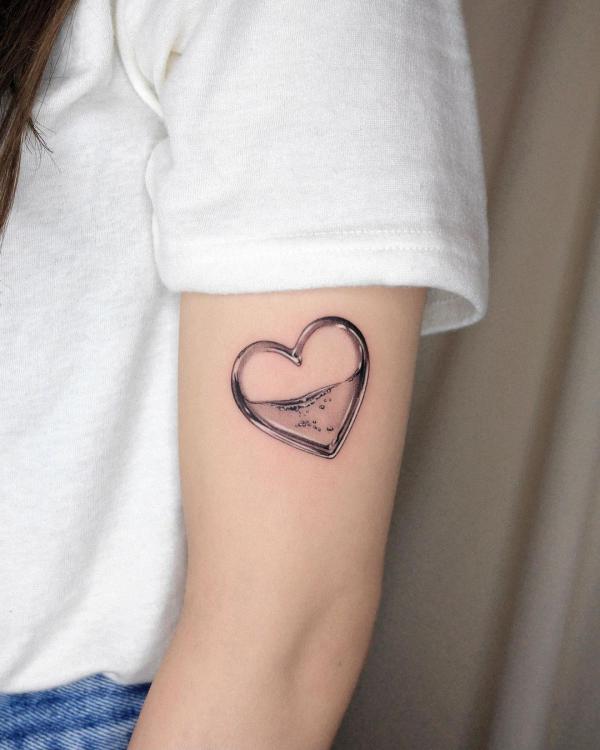 A heart shaped ring half filled with water
The delicate shape of the heart encircled half pool of shimmering liquid, a testament to the strength of love and life.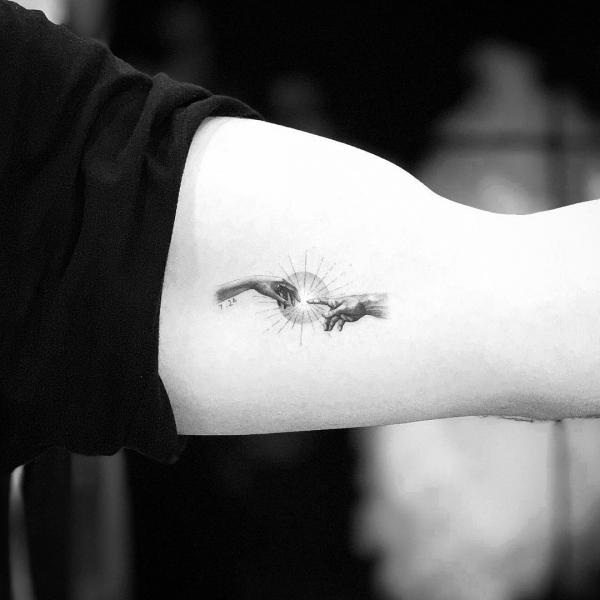 Inspired by the hands in The Creation of Adam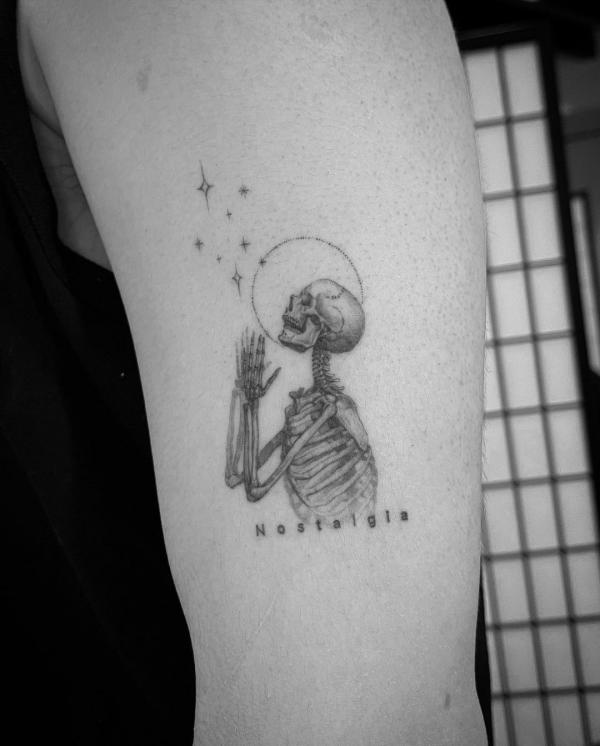 Praying skeleton and skull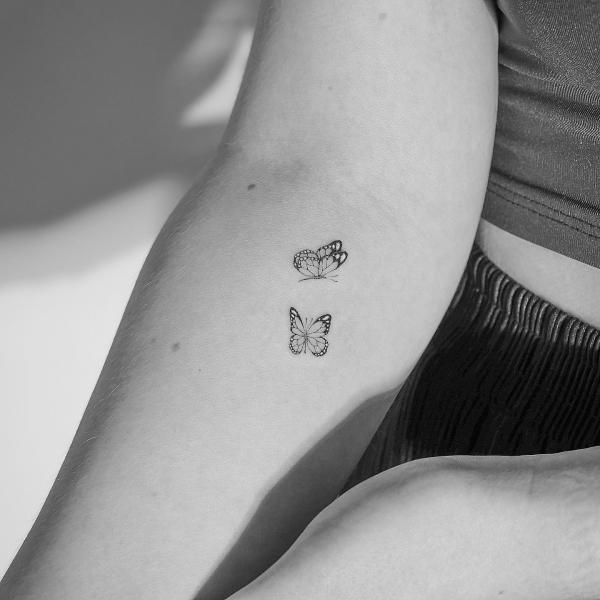 Minimalist tattoo of two butterflies on the arm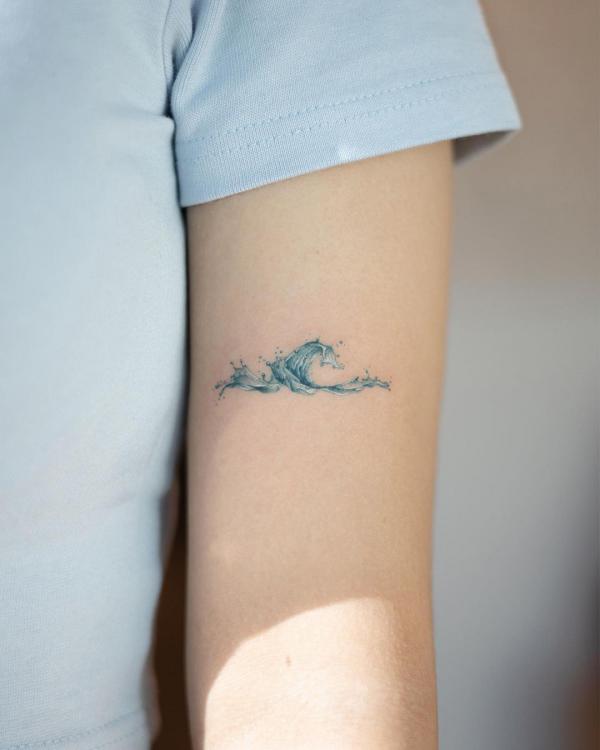 Miniature painting The Great Wave by Hokusai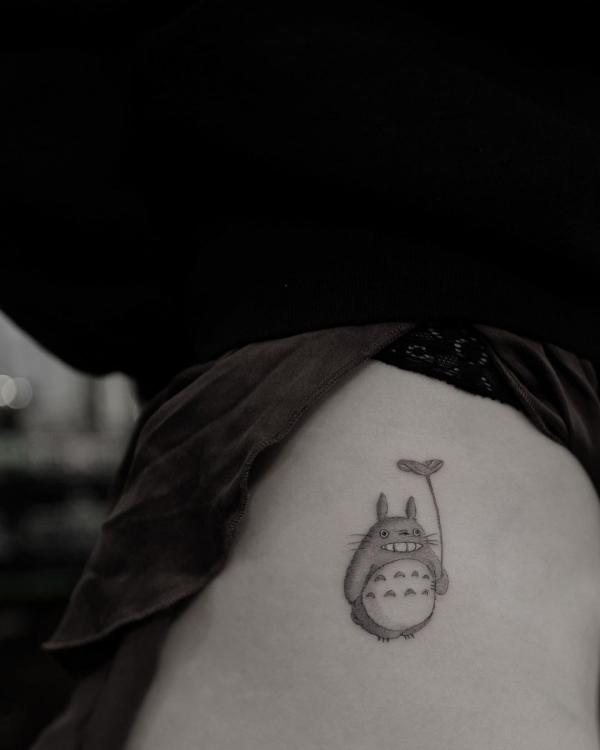 Cute Totoro tattoo on the side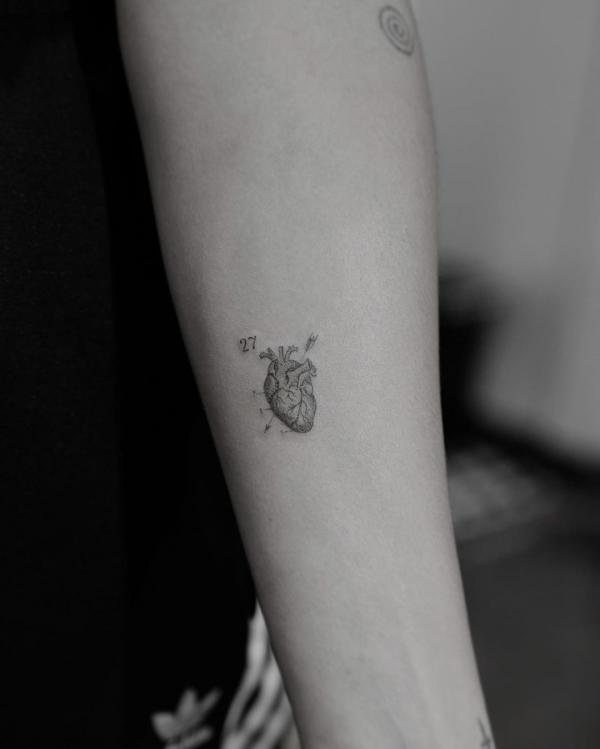 A real heart pierced by arrows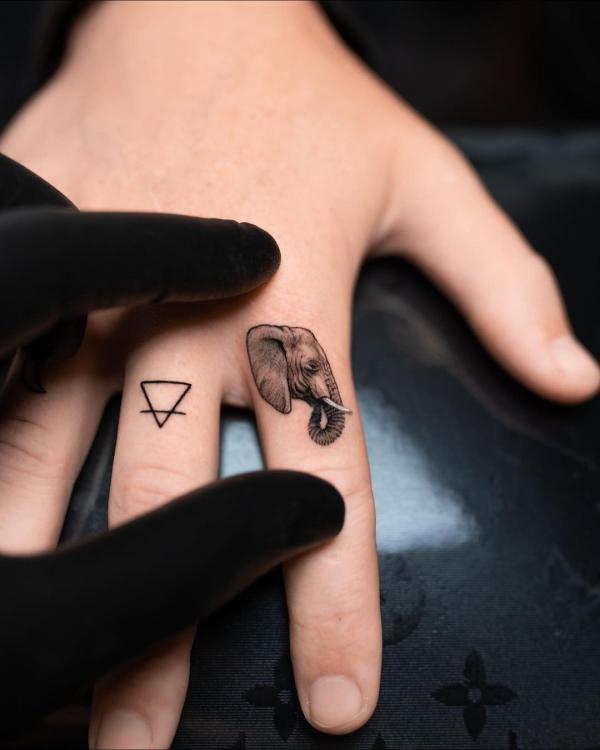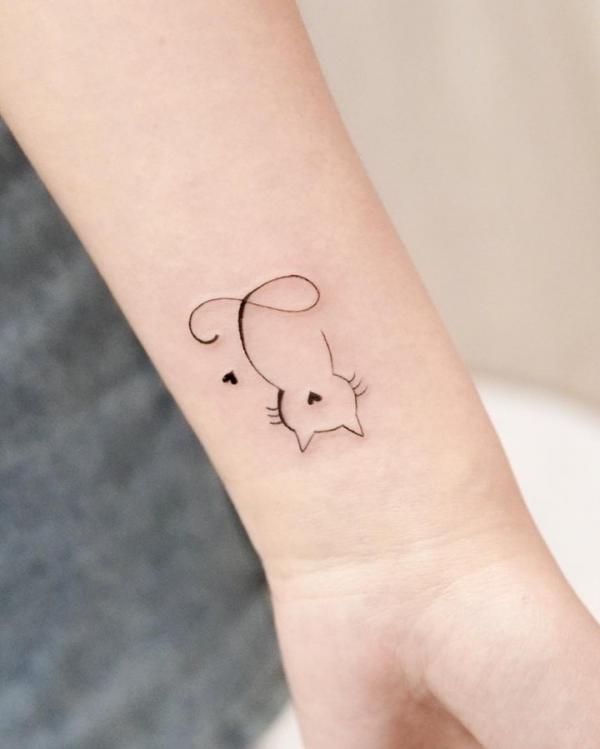 Ink of minimalist inverted cat with two hearts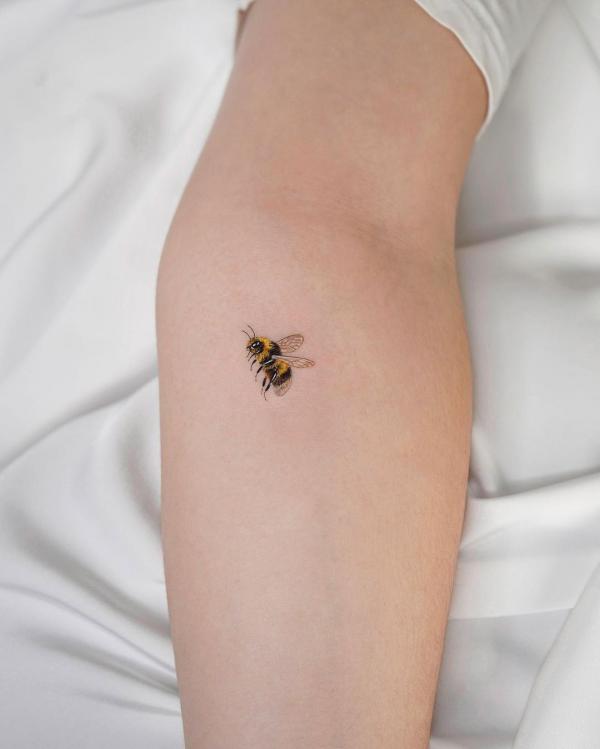 A tiny bee tattoo on the elbow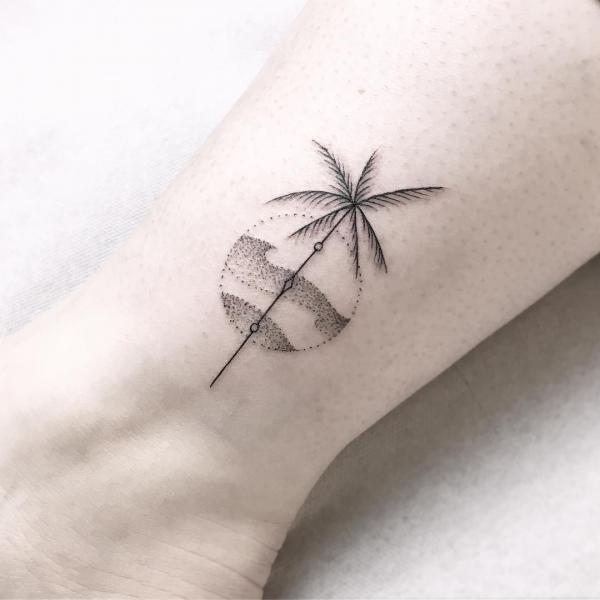 Minimalist tattoo of coconut tree on the beach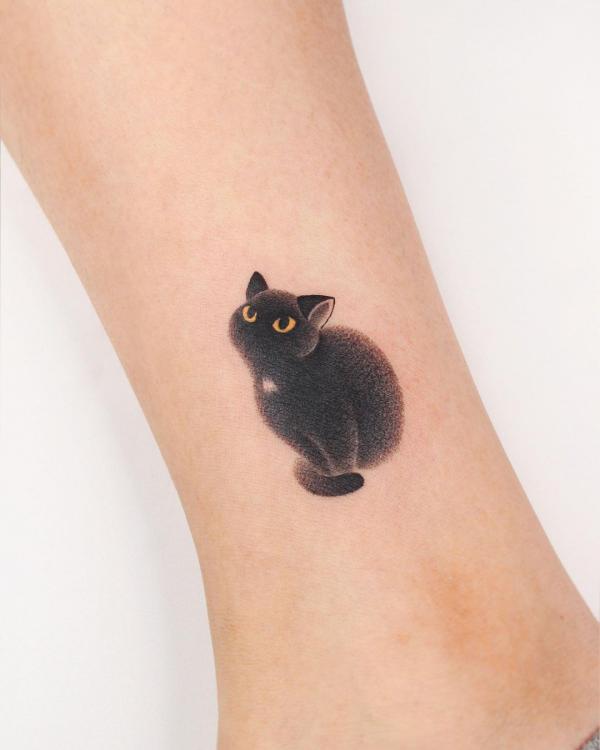 Vigilant eyes of the Cat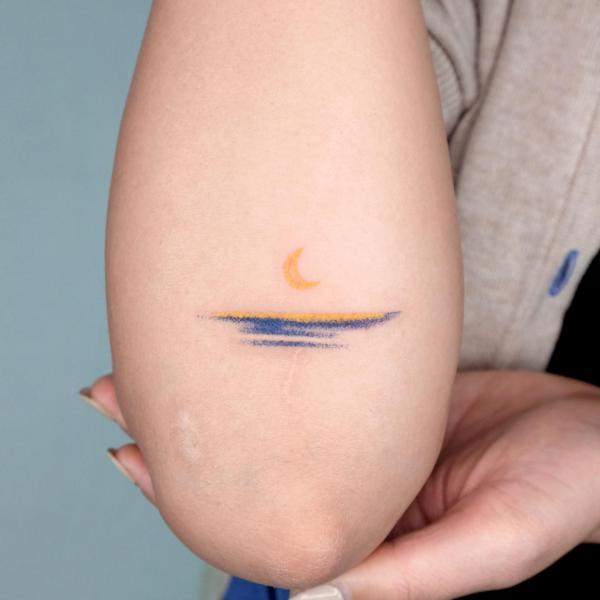 Crescent moon on the horizon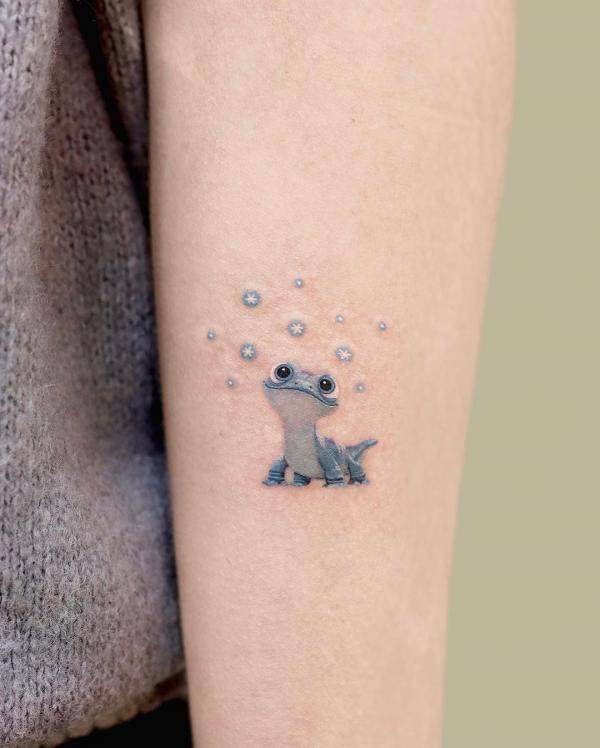 Cute frog in bubbles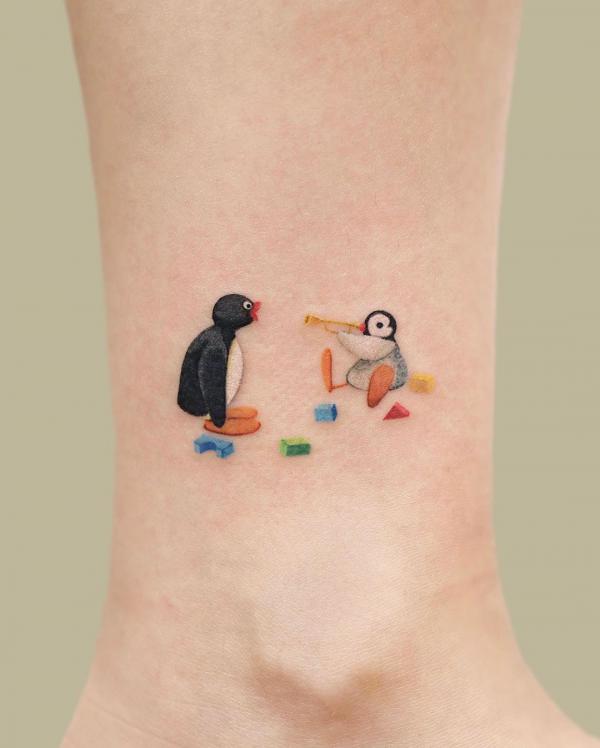 Two penguins playing with blocks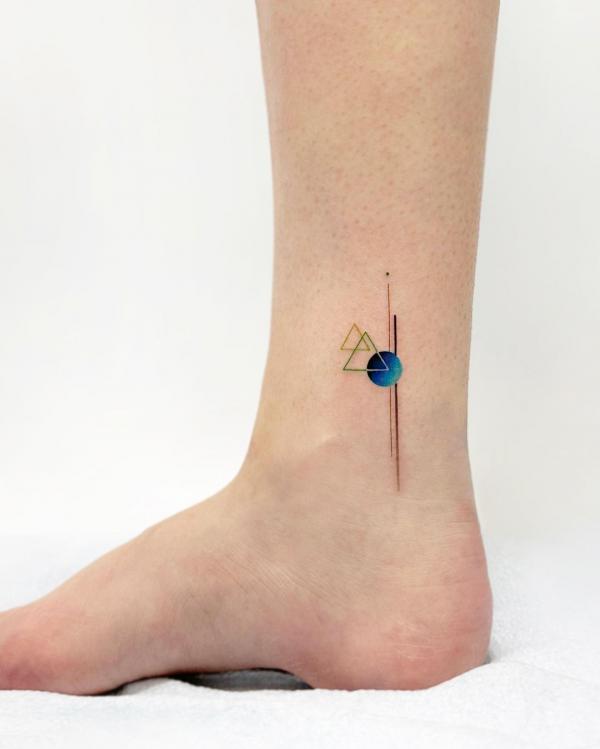 Abstract minimalist tattoo with the planet and triangle symbols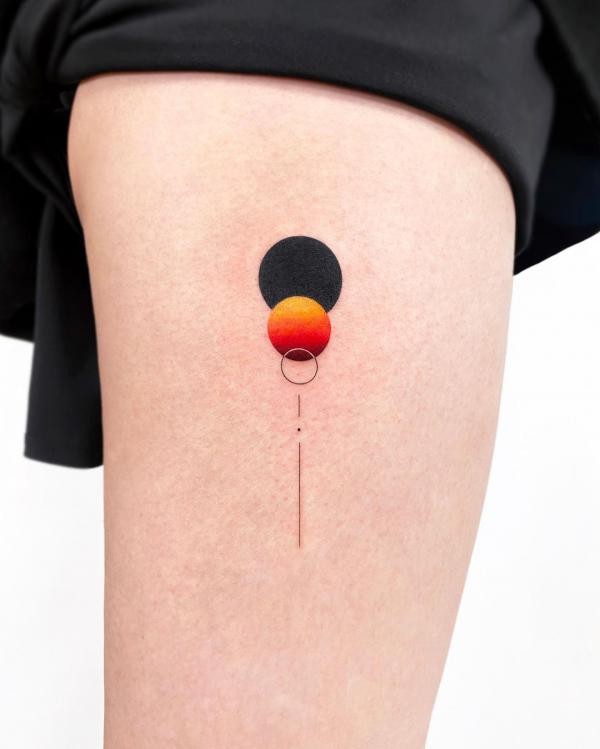 Crimson is between the black and transparent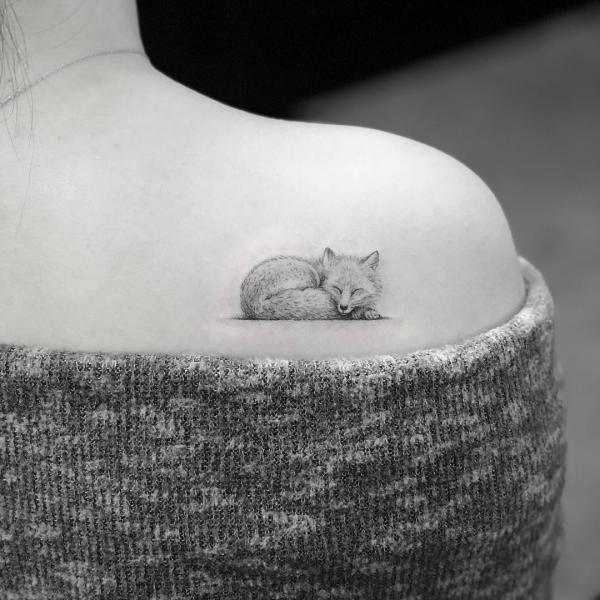 Sleeping little fox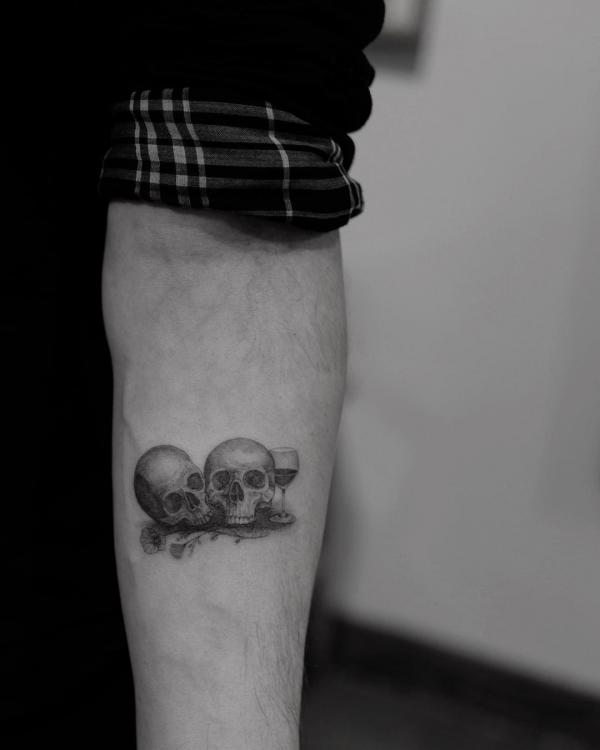 Two skulls with a wine goblet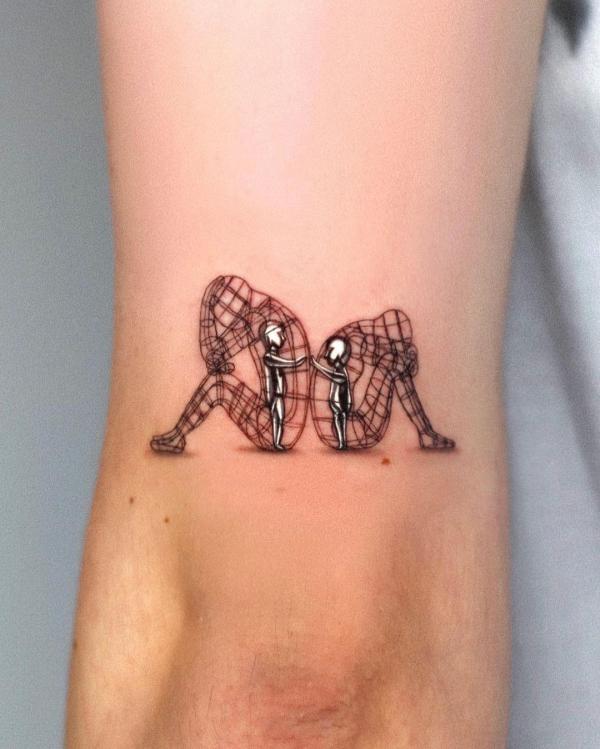 Reconciliation and forgiving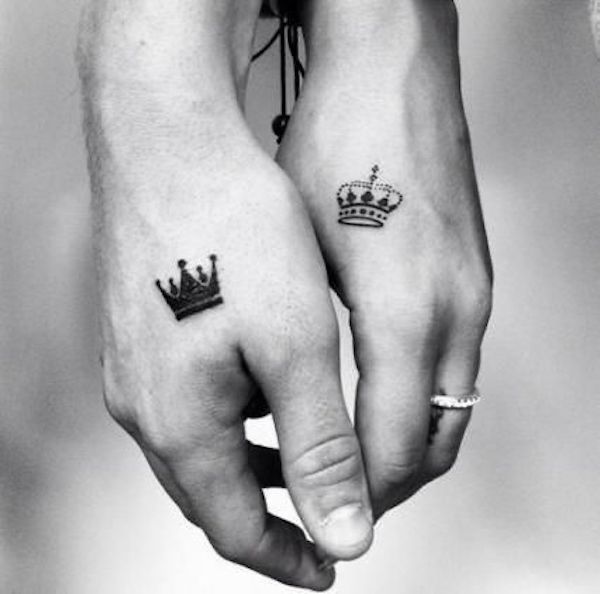 Crowns of king and queen tattoos for couple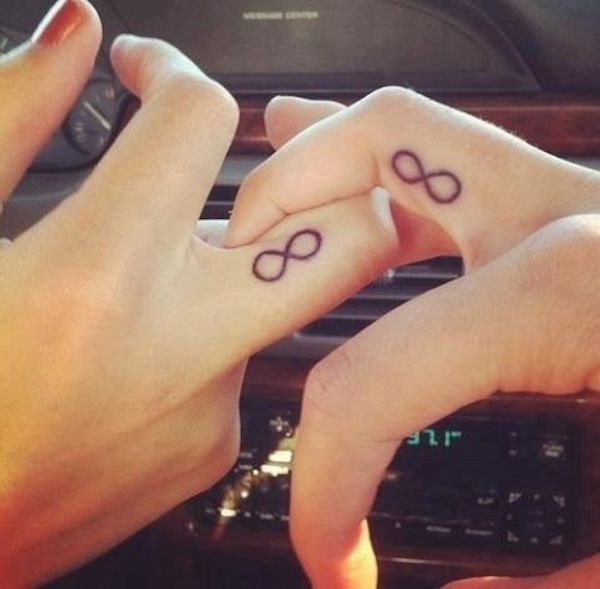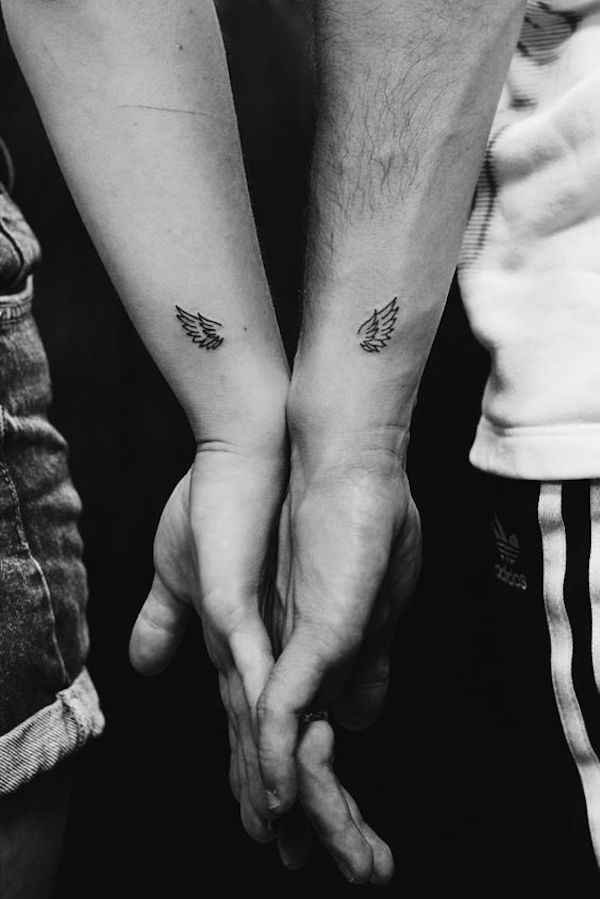 Tiny wing tattoos on the wrist of lovers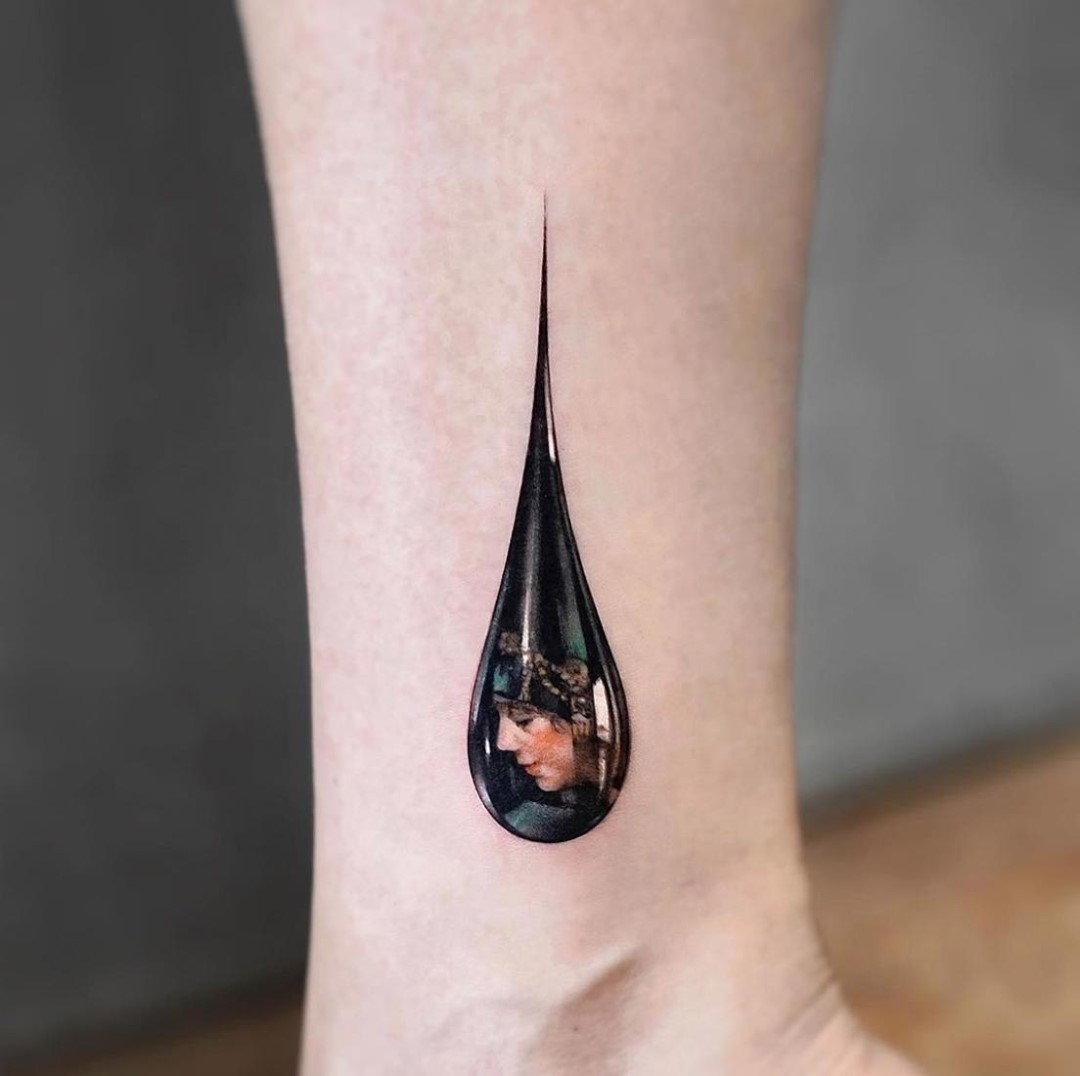 Minimalist teardrop tattoo with a portrait inside
An incredibly meaningful and personal piece of art. It's a beautiful way to honor someone special. The simple shape of the teardrop combined with the intricate details of the portrait create a powerful image that speaks volumes about who you are and what you believe in.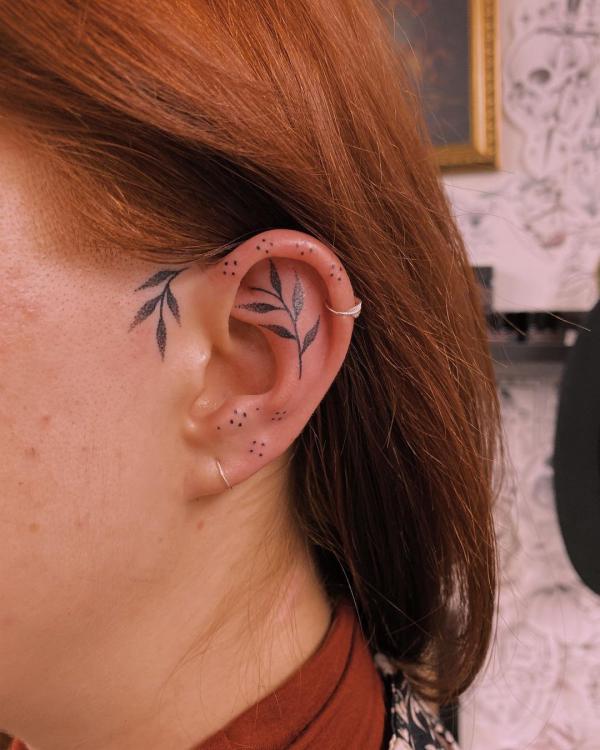 A small tattoo of leaves encircling the ear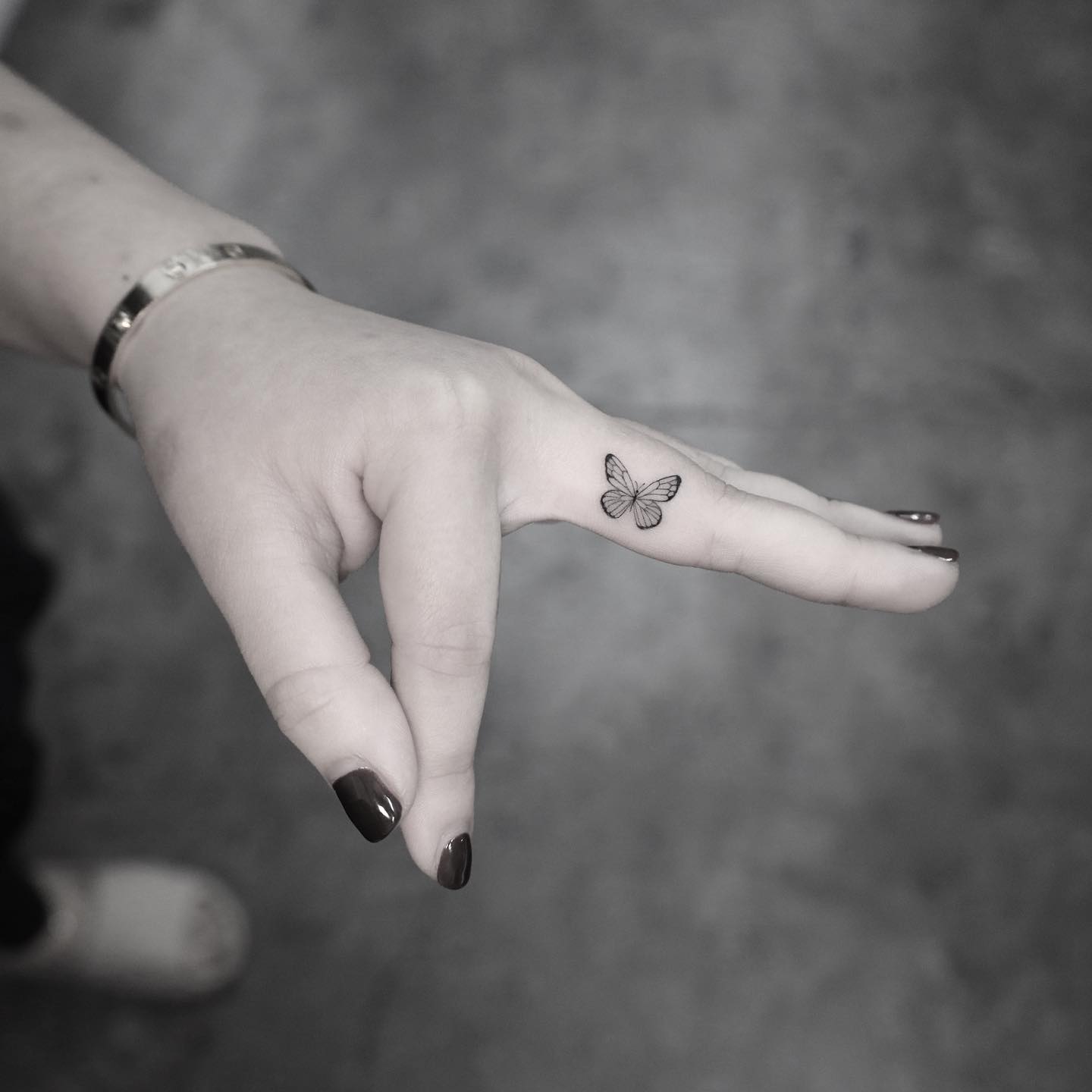 Adorable tattoo of a butterfly on the middle finger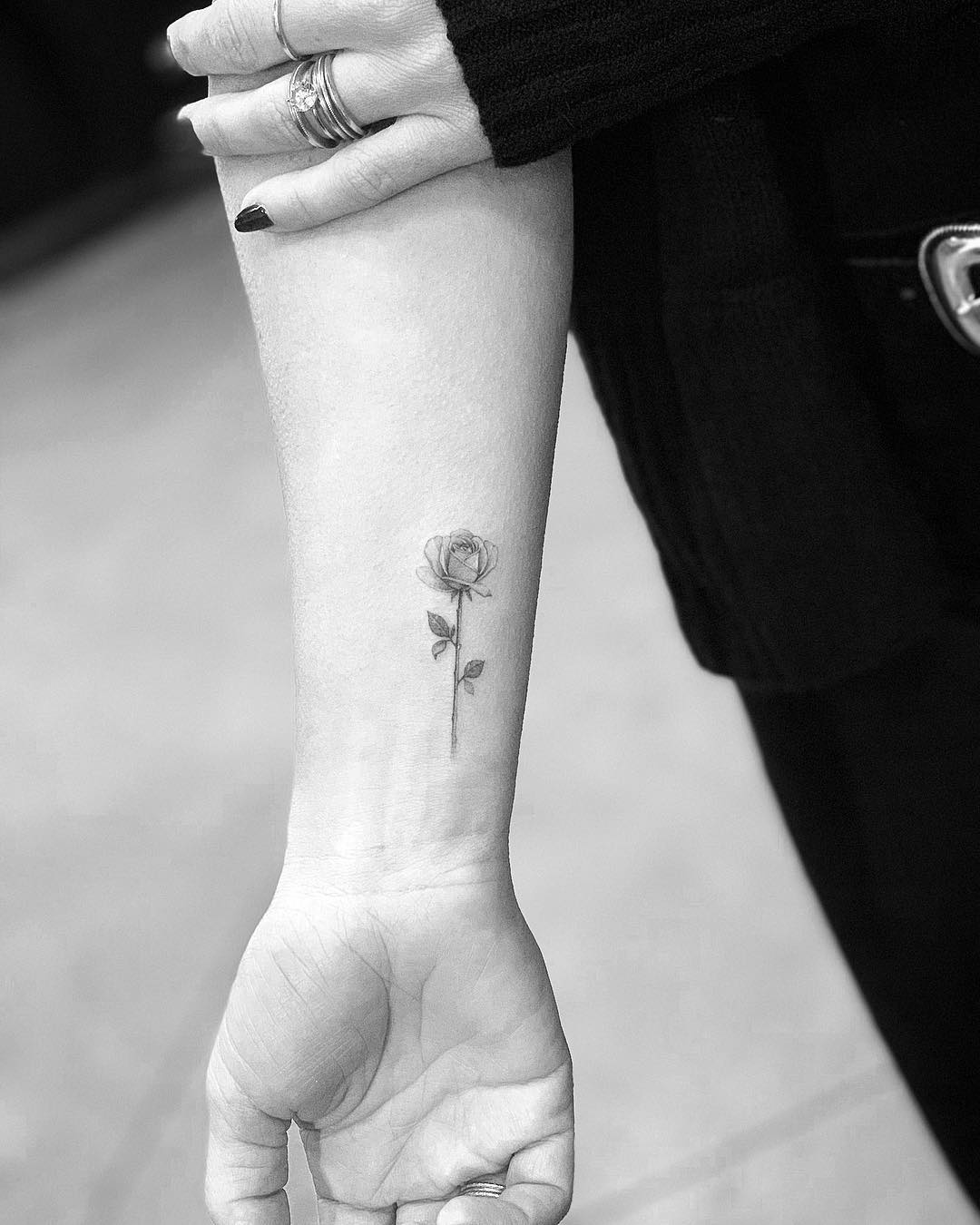 Single stem rose with horns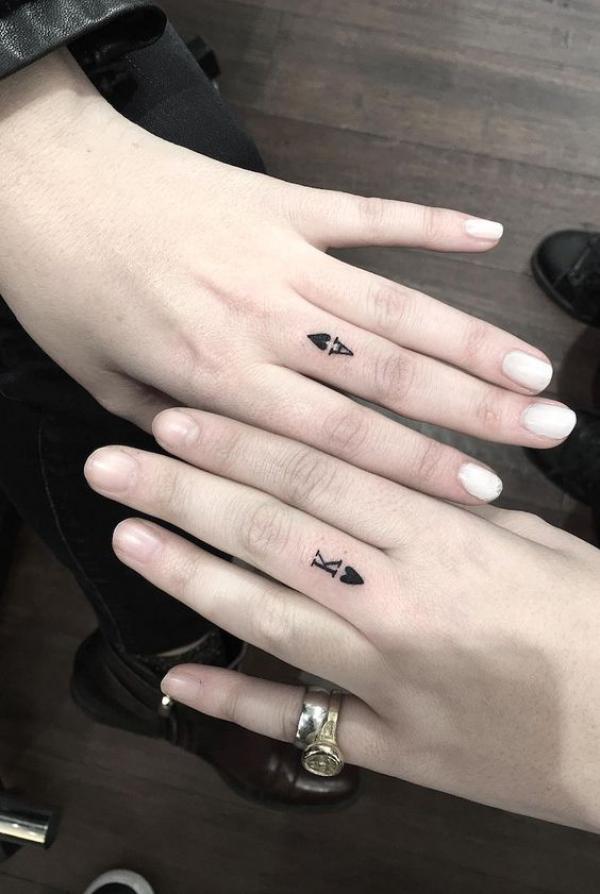 Poker letters matching tattoos for couples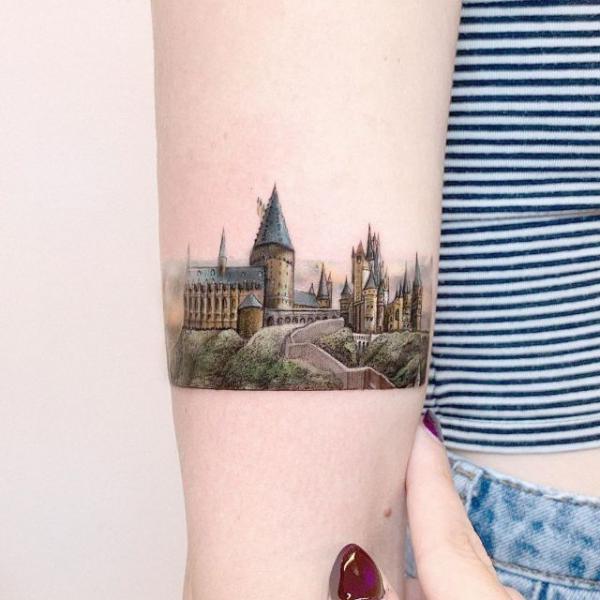 Tiny Hogwarts Castle miniature tattoo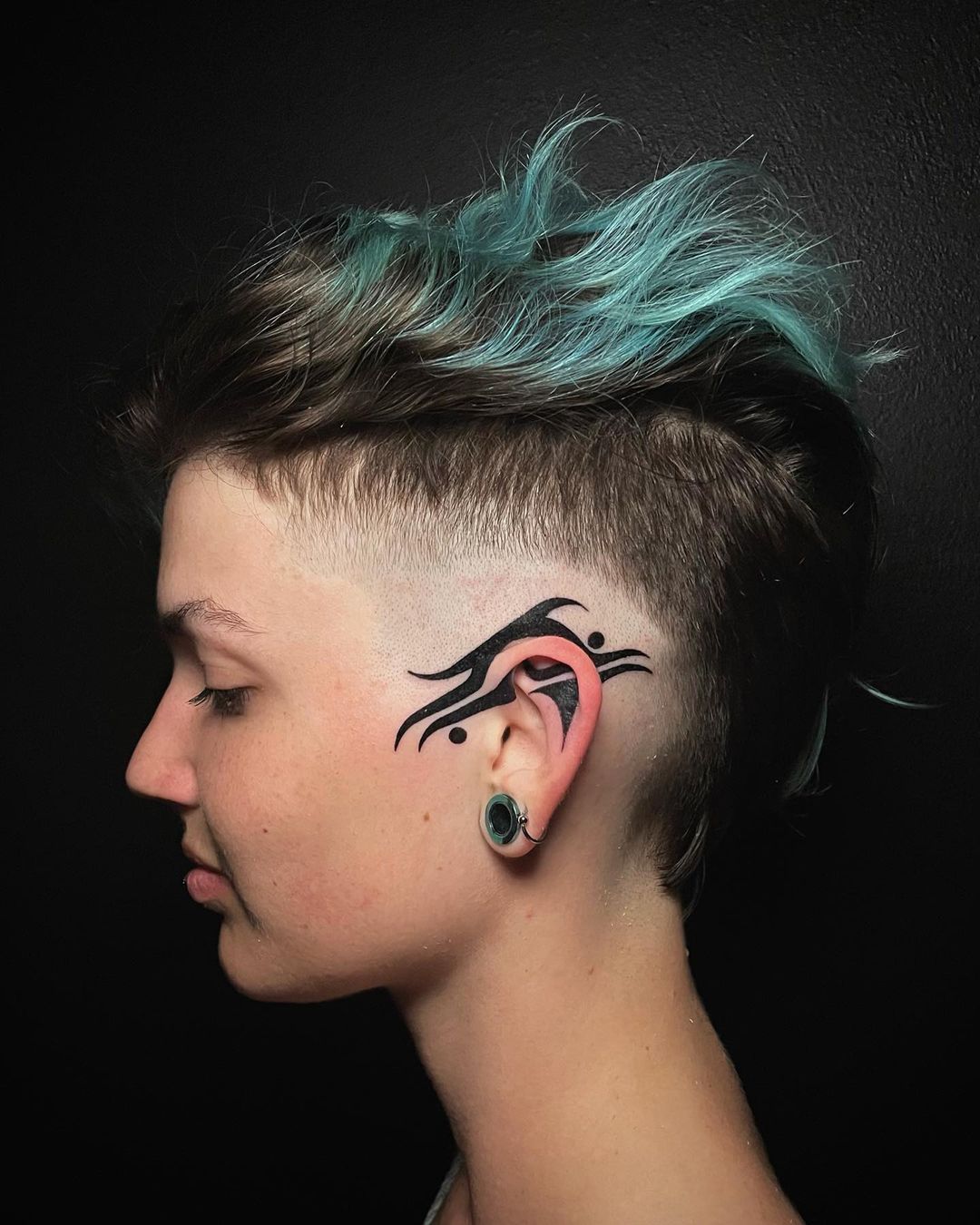 Tribal swirls ear tattoo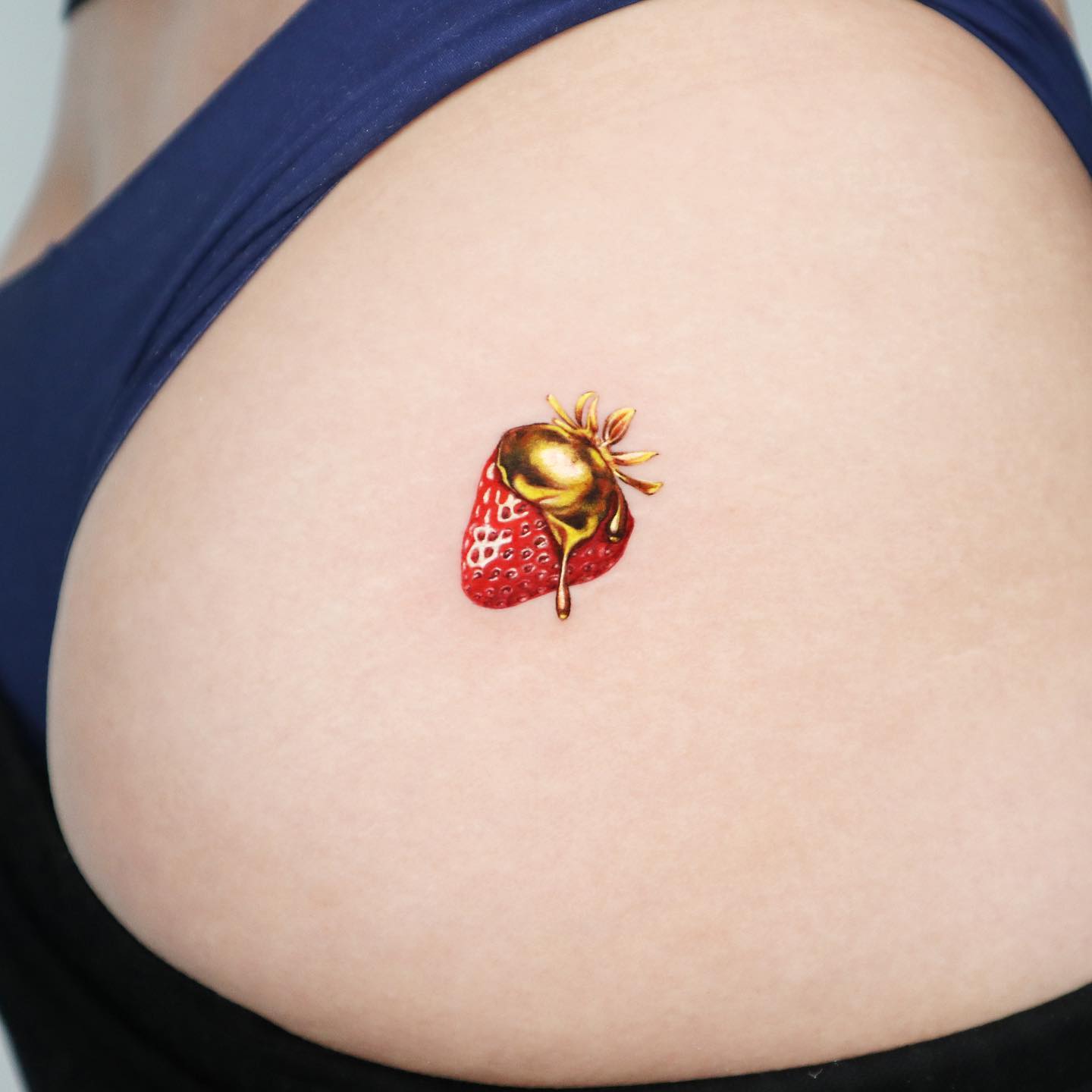 Strawberry with melting gold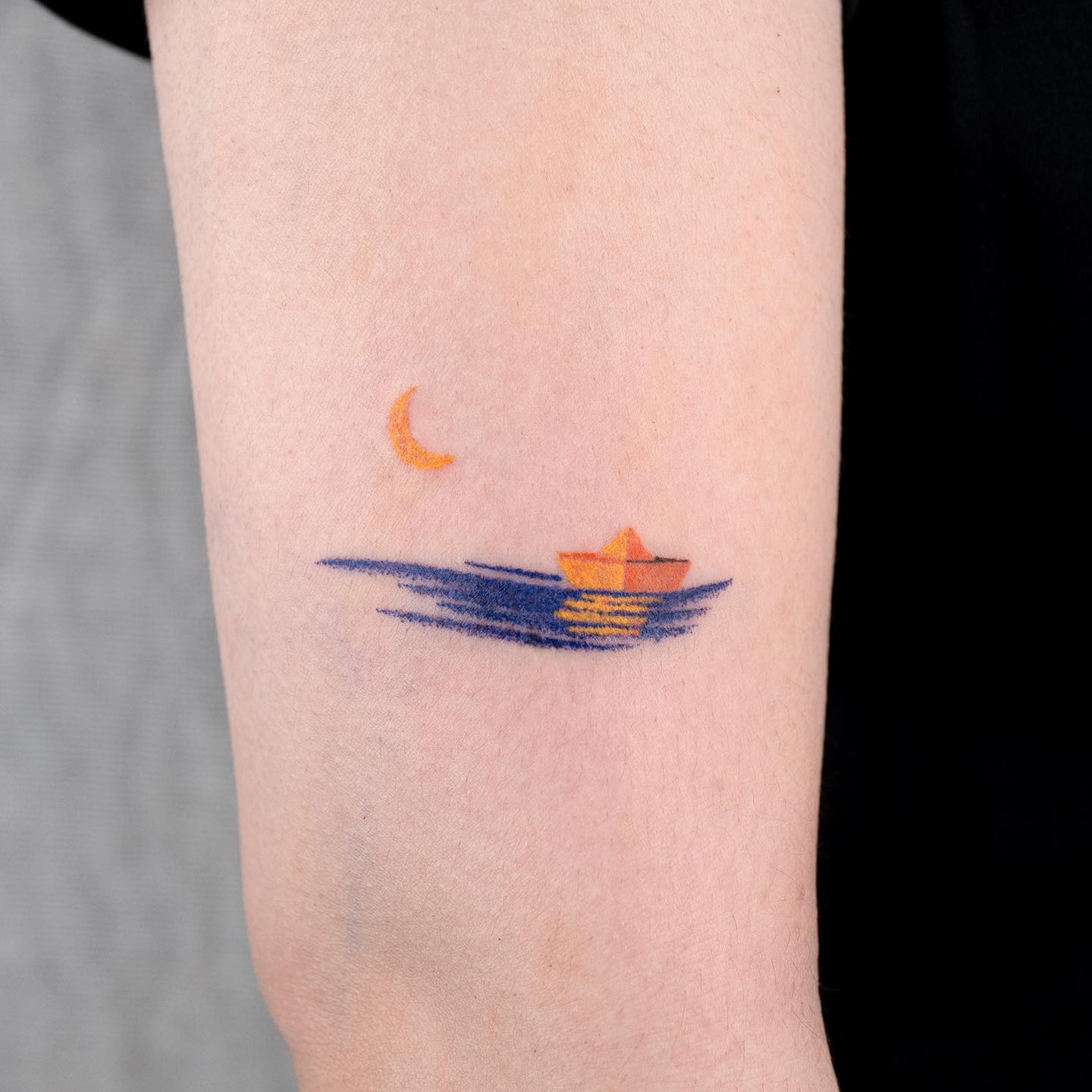 Minimalist tattoo of crescent moon and boat tattoo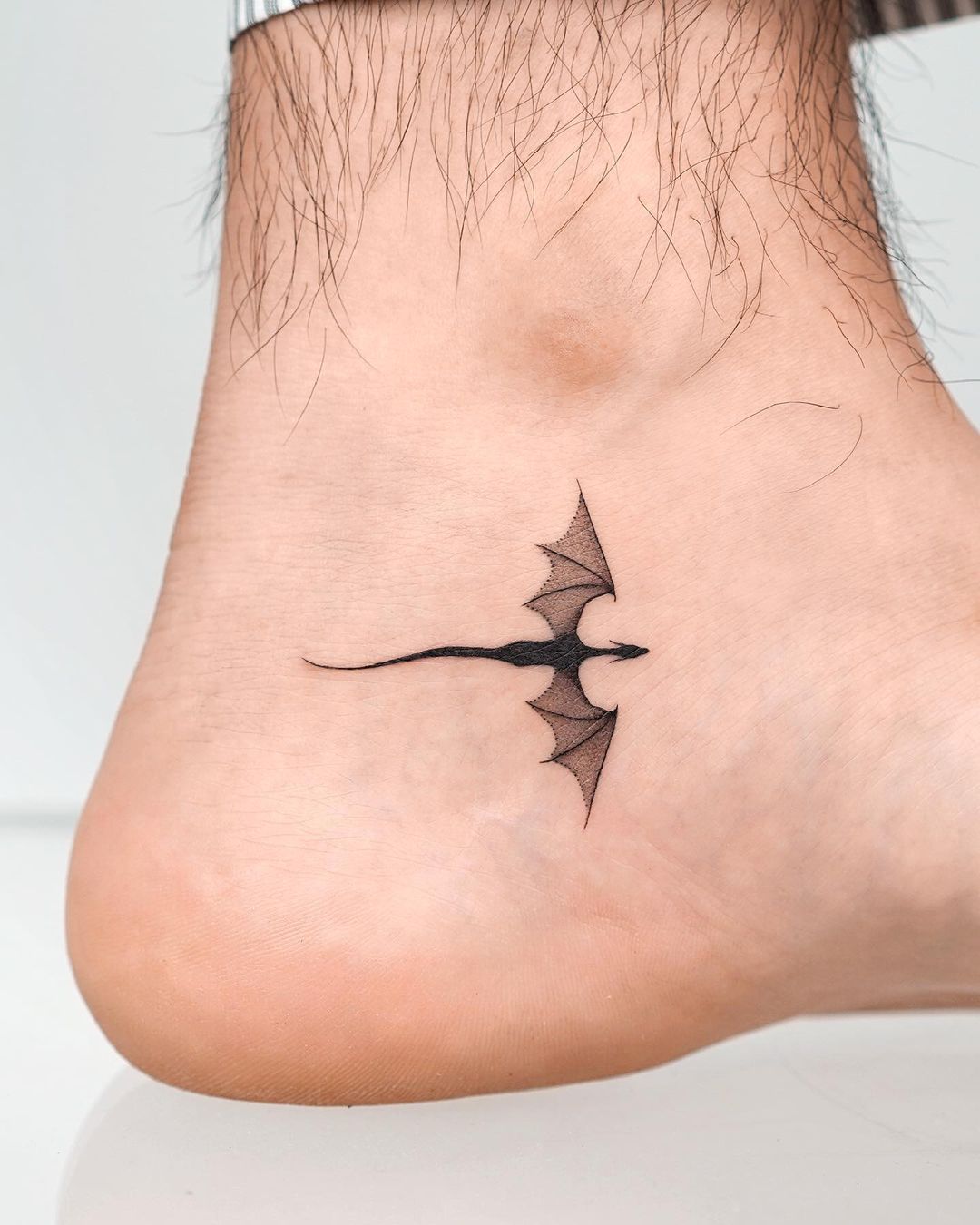 A bat gliding in the air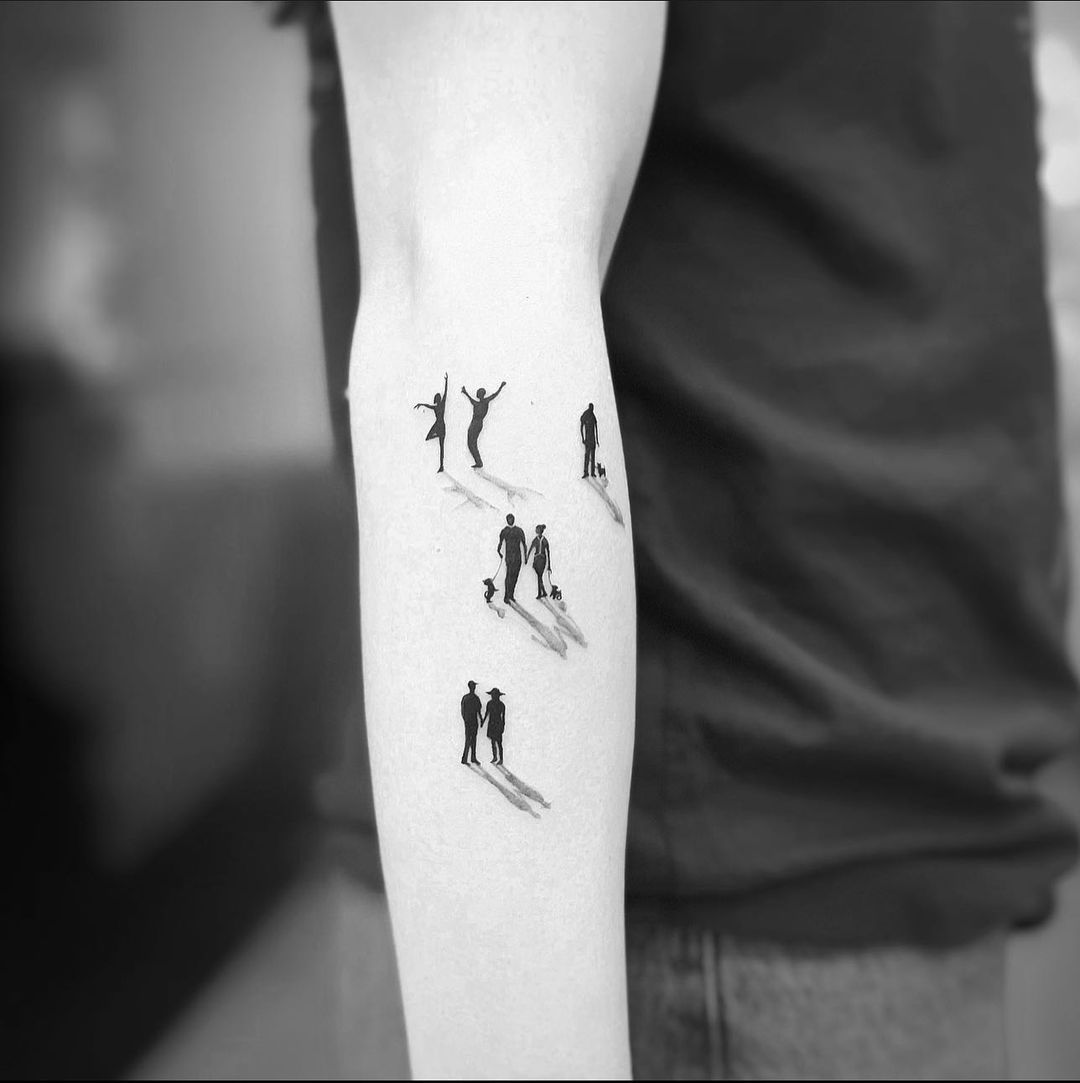 Happy family Silhouette tattoo on the forearm