Browsing "Interior Design"
---
---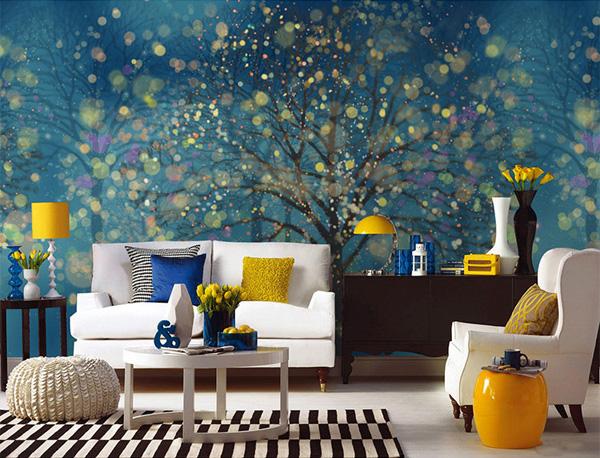 Go dreamy with the fantasy forest wallpaper
If you're apt to daydream, the beautiful wall decal would inevitably take you to the wonderland in your mind.
Home decal is so important to create expected mood and maximize the functionality in the room. Think about how many years we are going to stay with our family in the living space, it's definitely worthy for us to invest more initial time and creativity to achieve ideal result. Having spent a lot of time in purchasing stylish and functional furniture, one of aspects that many people are apt to ignore is wall decals in their home decorating schemes. Monochrome walls may be the most popular choice. Isn't it boring to face the blank wall day after day? Is it possible to enjoy the beautiful landscape at home even it means extravagant hope of visual effect?
Click here for more »
---
---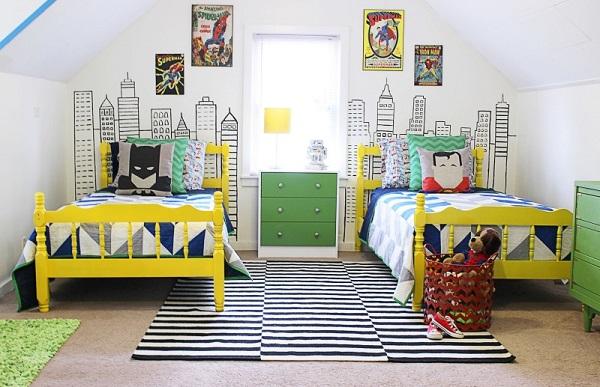 A simple, less clutter superhero bedroom sample
The bedroom is probably one of the rooms you will spend most of your time in a house. Bedrooms are not just rooms where we sleep, enjoy or feel comfortable, but also places where we can DIY and practise creative ideas and add fun or wow in the life, especially for children. For boys, fun and play is more important than sleep. Bedrooms for boys could be designed full of fun so that they can play and let their imaginations fly.
Click here for more »
---
---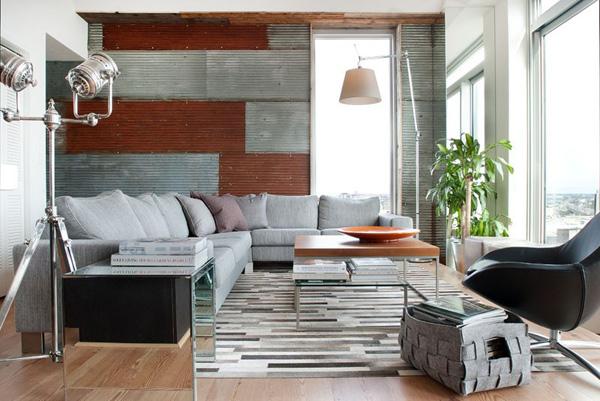 Groundswell Design Group gave this apartment in Philadelphia a touch of industrial grit, with corrugated metal and rough reclaimed wood planks applied to the walls.
---
---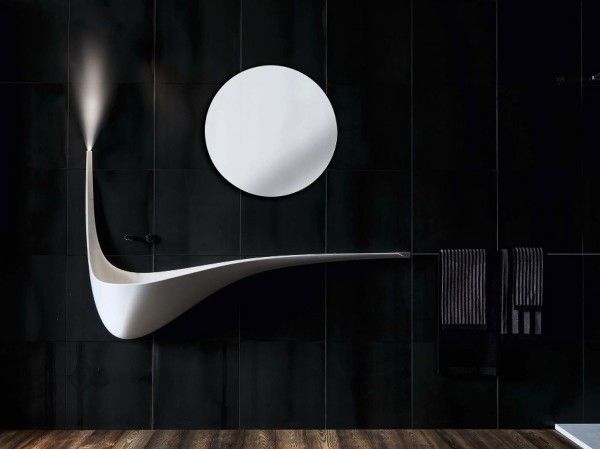 It's a systematic engineering project to obtain an elegant and comfortable bathroom with easy functionality. Every part of the room needs to be carefully selected and designed to fit the theme of the main body. Bathroom Sink is one of the important appliances in the design of a bathroom. As a basic function, a washbasin is normally among the high frequent used sanitary appliances. It is indispensable when you have to wash your hands, brush your teeth or wash your face. A careful selection and design of the bathroom sink is essential to save space, provide convenience and create a cozy and comfortable bathroom.
Click here for more »
---
---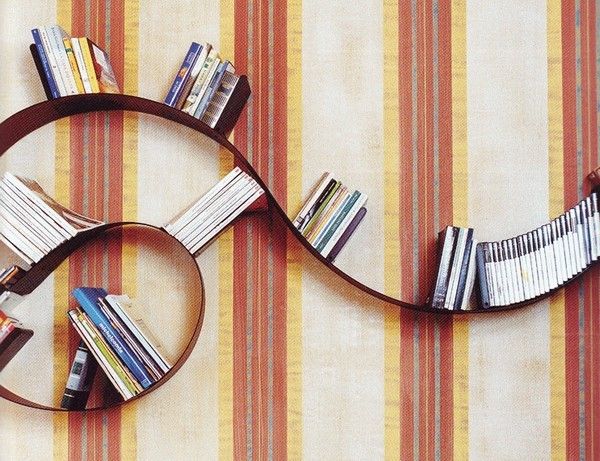 Reading books might be everyday business for a book lover. How do you collect the books in your bookshelf? In the eyes of interior designers, every element could be an opportunity to spark their designing inspirations, so could be the bookshelf. Bookshelf decorating is more than just eye-catching, it makes your your books more appealing to you and your room more representing your personality and style.
Click here for more »
---
---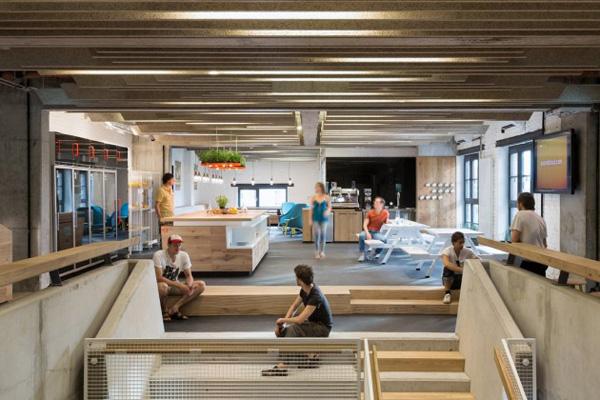 Berlin based studio has designed thenew headquarters of internationally for the renowned online platform SoundCloud which covers three levels and approx. 4,000 square metres of an old brewery building close to the former Berlin Wall. The complex, designed to serve as a future incubator for up-and-coming start-ups, will become the one-stop office for all 180 Berlin employees of the foremost hub for musical exchange on the net. Anticipating future expansion of the rapidly growing SoundCloud platform, the spacious offices could potentially accommodate up to 350.
desks.
Click here for more »
---
---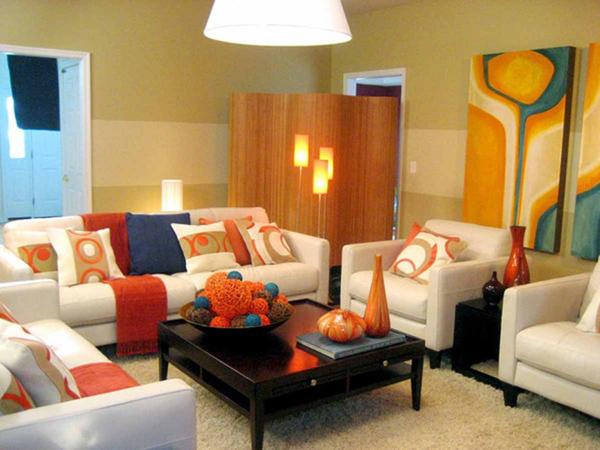 Warmth and colours, a simple, modern living room.
Thinking about finding the right decorating ideas for living rooms can be pretty scary. All of a sudden, in fact, you find yourself in front of an ocean of possibilities, furniture, colours, and you feel lost, hopeless. If you want to avoid feeling this way, forget about what you see for a moment and concentrate of what you want and on who you are.
Click here for more »
---
---
People renovate their homes for many reasons, but one way to update the look and feel of a room is to simply redecorate. The living room is a great place to start when updating a home and here are 3 quick and inexpensive ways to change the look of your living room by updating the mantle above the fireplace.
Click here for more »
Follow Me on Pinterest
RECENT POSTS