Music tattoos are a great way to show off your love of music and express yourself in an artistic way. Whether you're looking for something simple like a single note or lyric, or more complex designs like instruments and album covers, there are plenty of options when it comes to getting creative with your body art.
What are the music tattoos?
Music tattoos refer to a type of tattoo niche that includes music elements as well as quotes, skulls, and flowers. A music tattoo can be whatever you want it to be – the possibilities really are endless! You could get the name of your favorite band inked on your arm, create a sleeve filled with musical notes, design an intricate mandolin on your back – whatever suits you best! Music tattoos don't have to just involve visual representations either; many people choose lyrics from their favorite songs that mean something special as part of their ink.
Choose the best tattoo design for you
No matter what type of tattoo design appeals most to you personally – traditional black-and-white outlines or colorful watercolor style artwork – there's sure to be an artist out there who can bring it all together into one beautiful piece that expresses exactly how much music means in life for you. Plus if ever feel bored by one particular design after some time has passed then why not consider adding extra elements such as stars and hearts around its edges? This will add even more depth & character making this unique piece stand out even further amongst other pieces too!
Not only do they look amazing but they also serve as wonderful reminders about how important our relationship is with sound & rhythm throughout each day we live here on earth so make sure take some time find perfect artist who understands both aesthetic value plus personal meaning behind every individual choice made before committing anything permanently onto skin forevermore.
Enjoy the awesome designs of music tattoo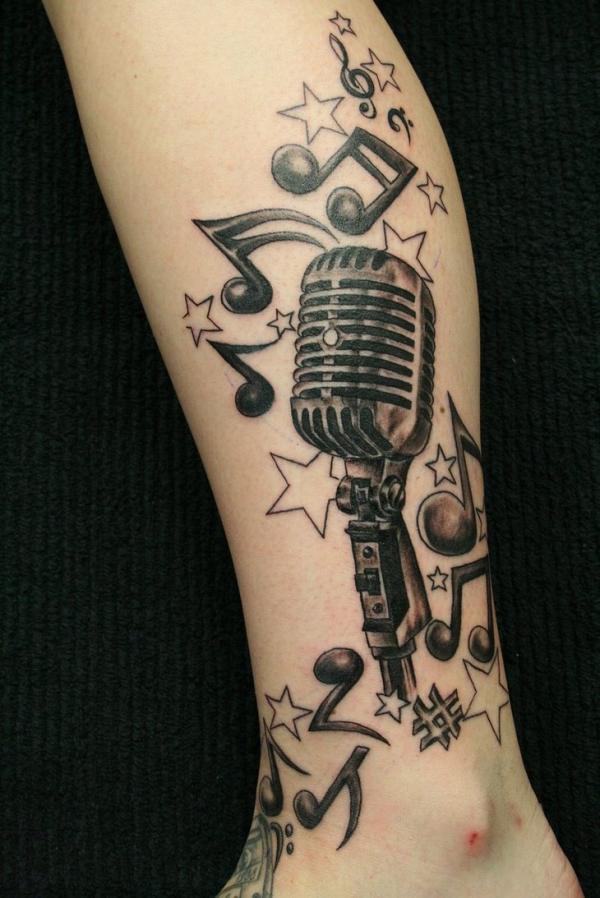 A leg tattoo of a microphone, stars and pulsating notes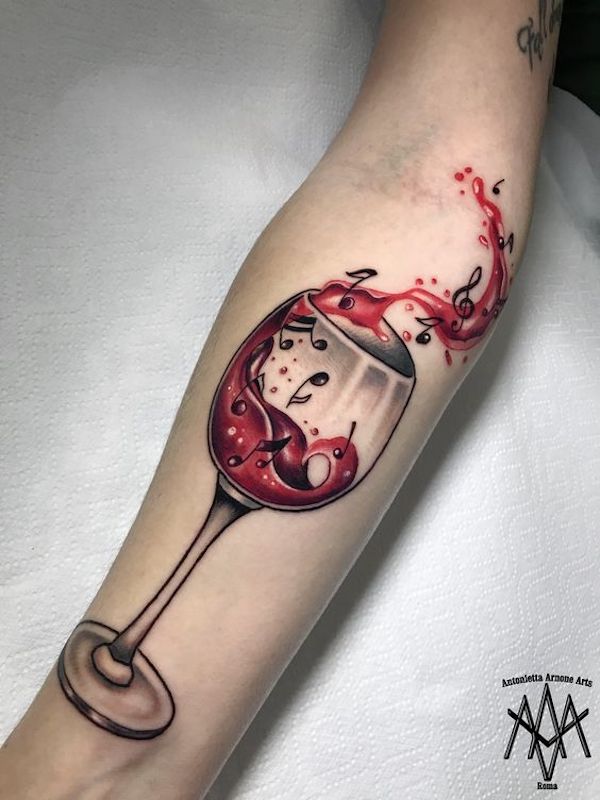 Seductively pulsing music notes emerging from a goblet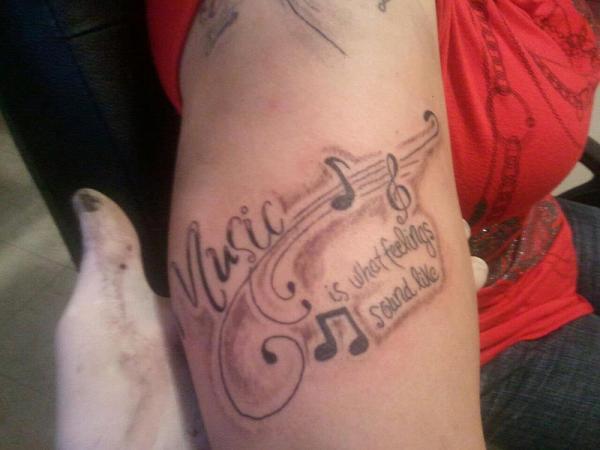 Artistic tattoo featuring music notes and inspirational sayings – Music is what feelings sound like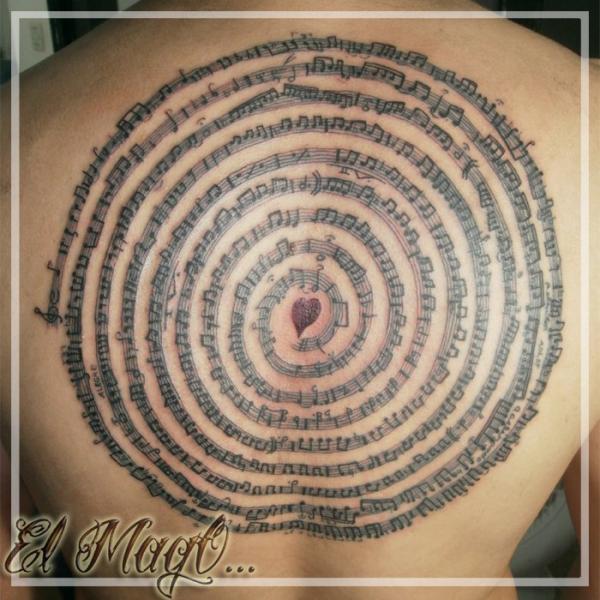 A tattoo of spiral circle running with music notes
This tattoo could be a way to show how powerful music is and how easy it is to change. It could also be a picture reflecting the journey of life, with the spiral showing how life goes in a circle and the music notes showing the happiness and sadness that are present in every moment.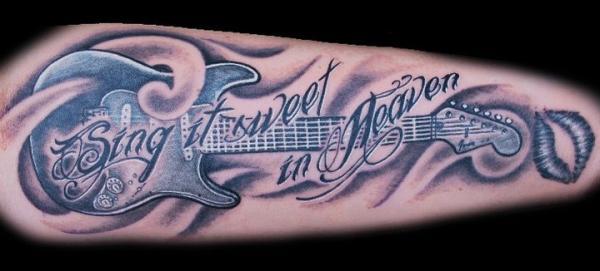 Sing it sweet in Heaven
A music tattoo with the quote "Sing it sweet in Heaven" could be a tribute to someone who strongly connected with and found joy in music. It could be seen as a reminder that music is a powerful force that can bring people together, even in the afterlife.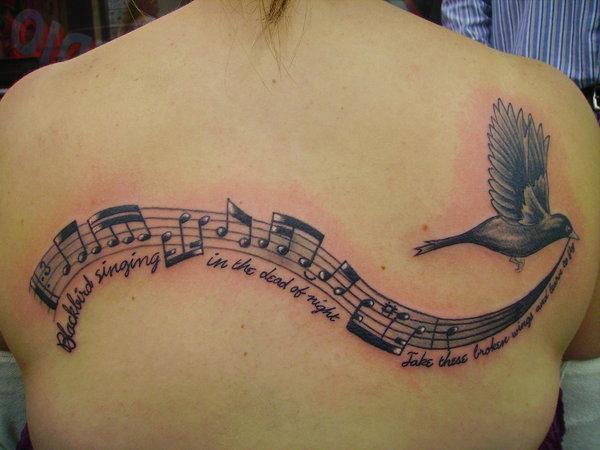 Blackbird Singing in the Dead of Night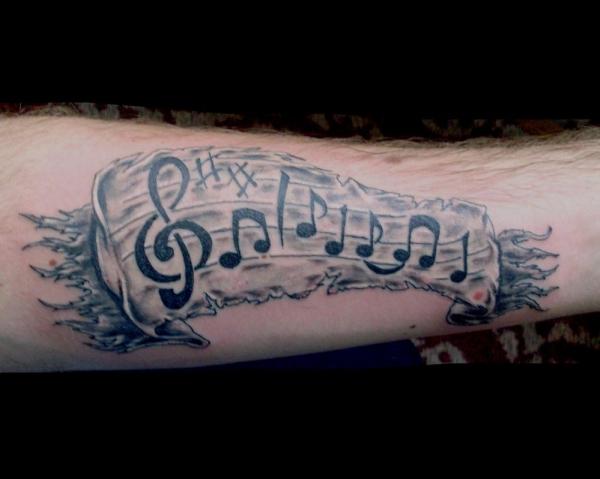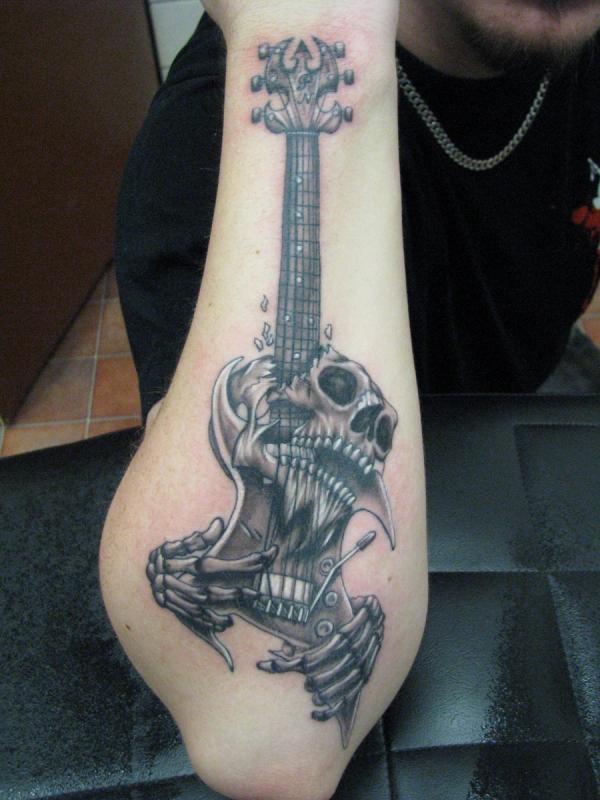 A skeleton playing guitar tattoo
The black-gray style of tattooing features a skeletal figure strumming away on an electric guitar.This kind of art focuses on the difference between light and dark colors, which gives the picture depth while still making it look real. It's also great for people who want something less obvious than a traditional color tattoo but still want their ink to stand out.
This design has become so popular because it can mean different things to different people. Some may see it as a symbol of musical freedom or passion, while others may find comfort in the idea that our passions will live on even after we die. Or maybe you just like how badass it makes you look. No matter which meaning you choose, one thing is certain: no matter where life takes us, music will always be there with us.
Rib ink – Beating notes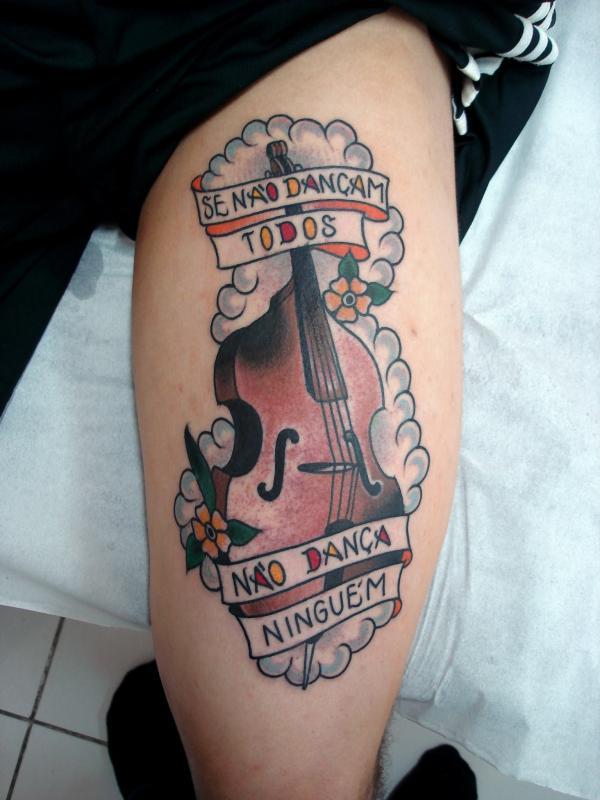 Old school music tattoo on thigh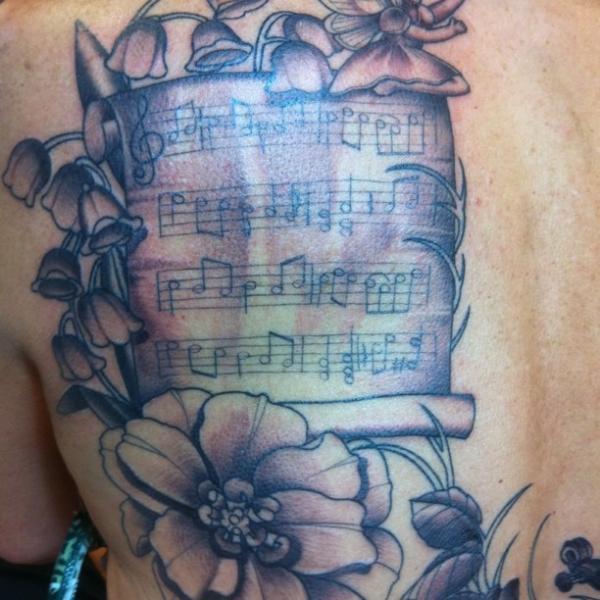 The music to 'stairway to heaven' a memorial to her grant daughter who passed away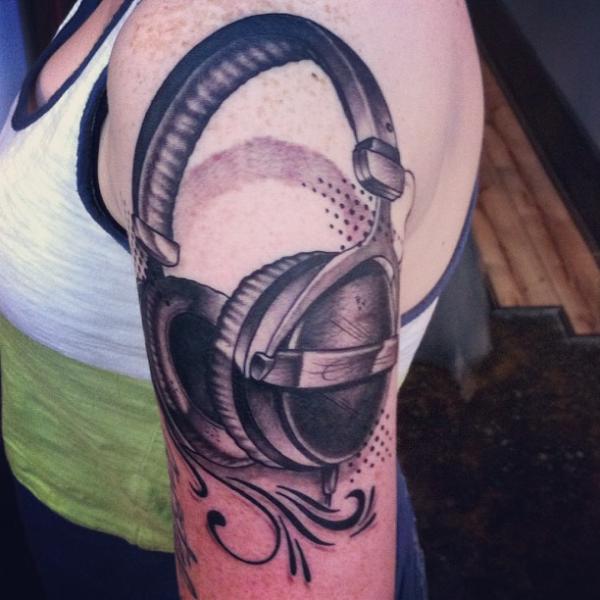 Headset tattoo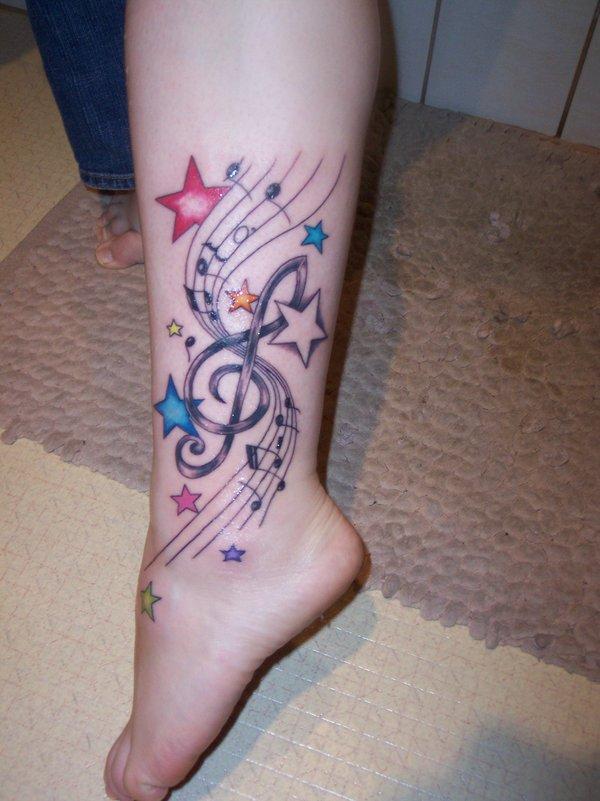 A tattoo of imaginative pulsating notes encircled by stars.
This tattoo features creatively-beat music notes surrounded by stars. Imagine that your life is full of bright stars and music notes. The music-themed tattoo is a sign that the future will be good.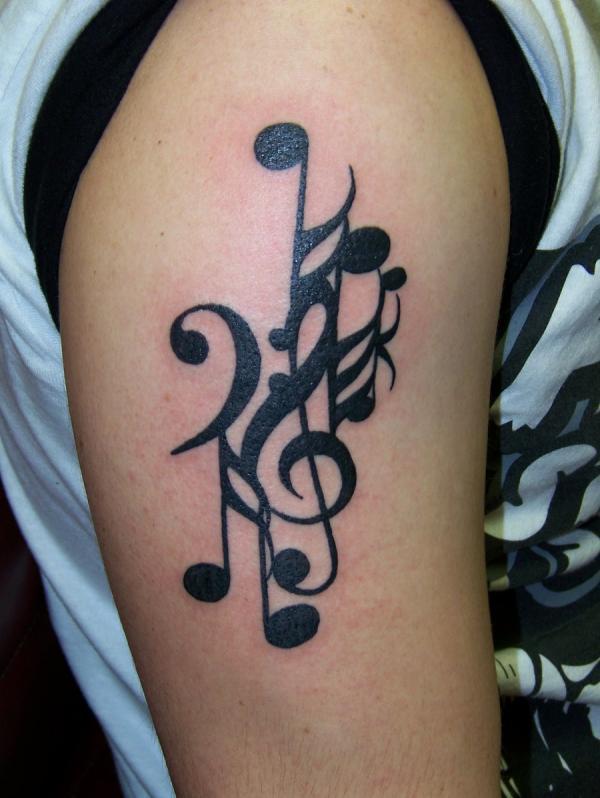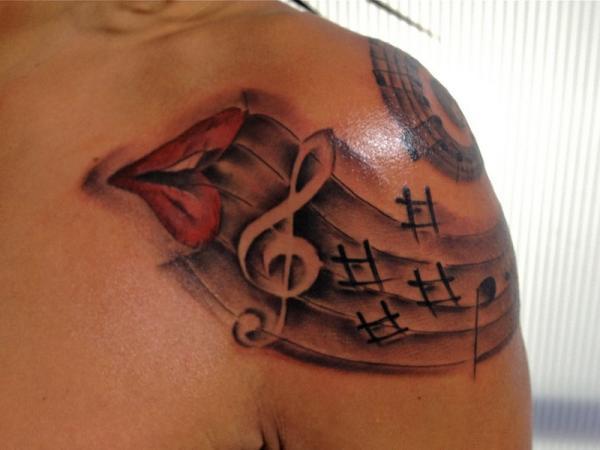 music back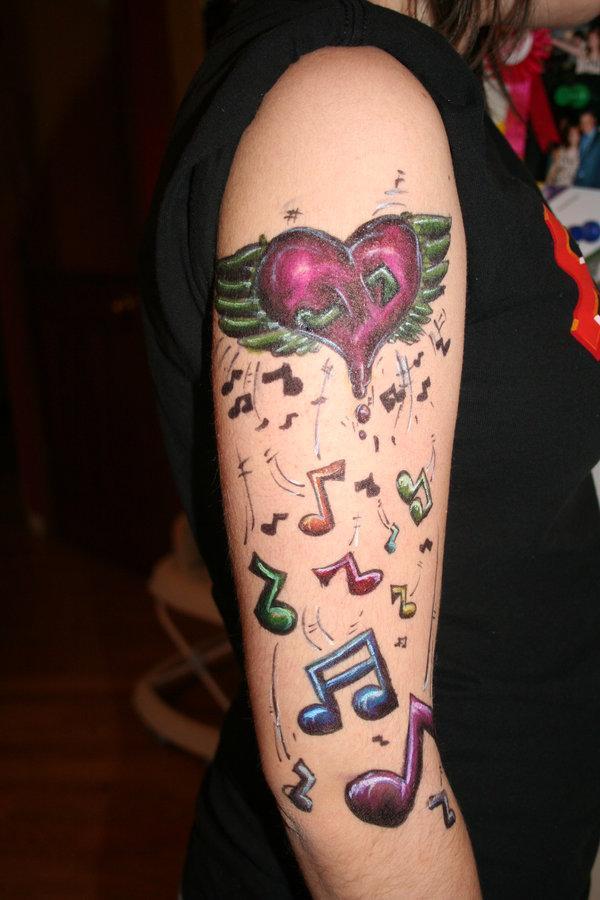 Colorful Music Pierce for women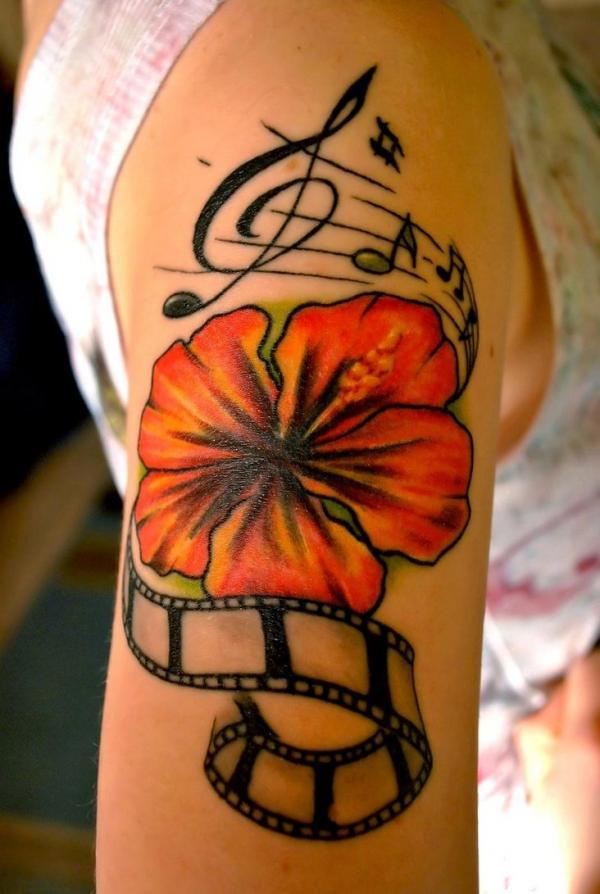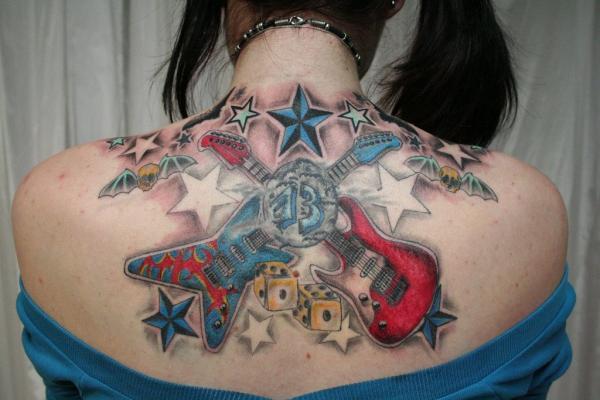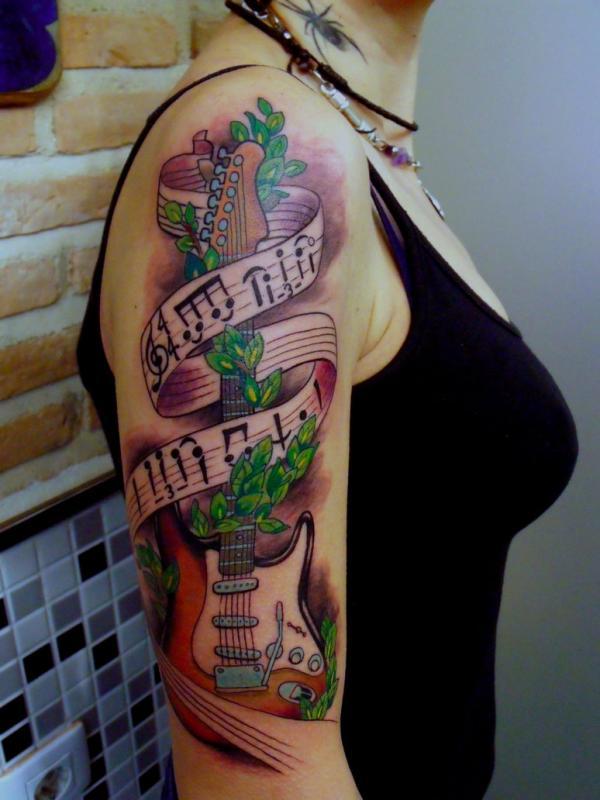 A guitar tattoo of old school style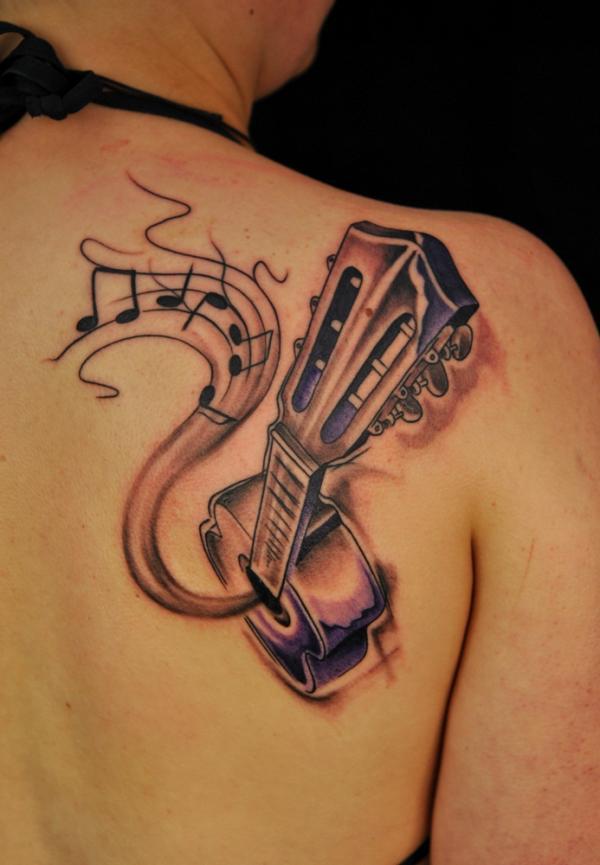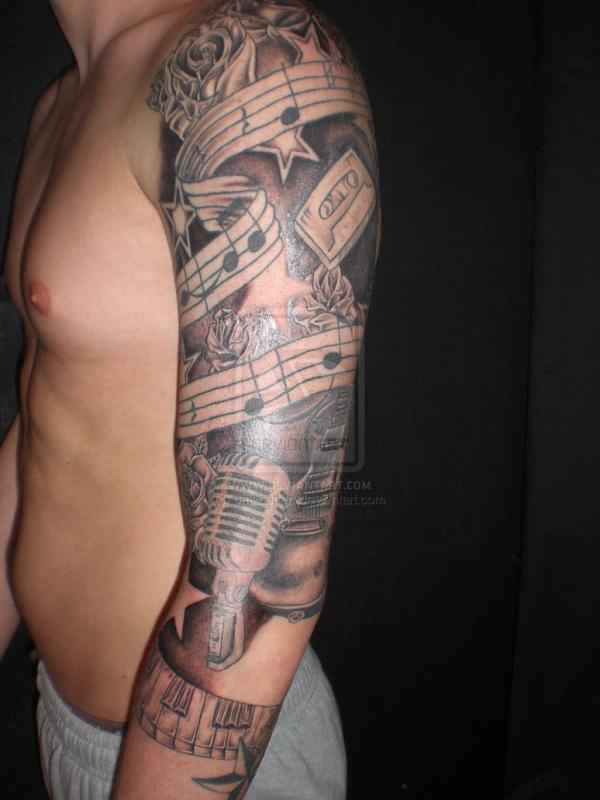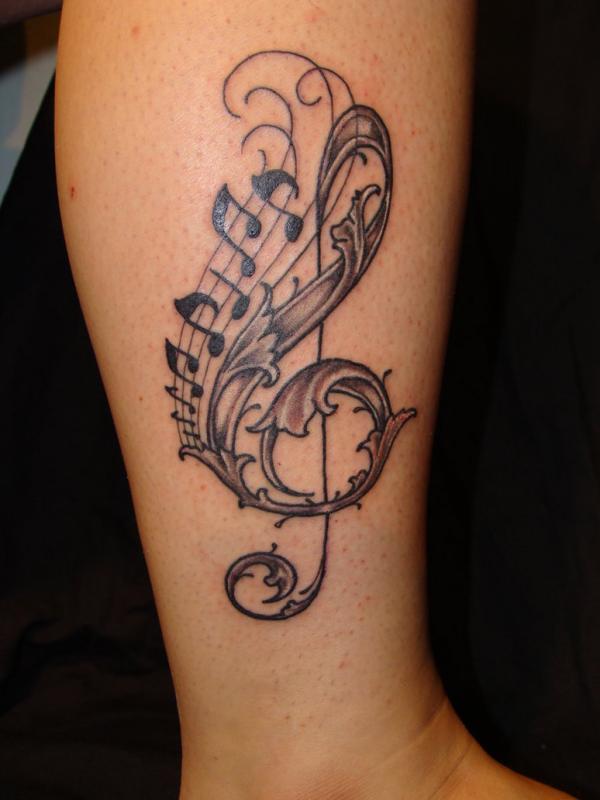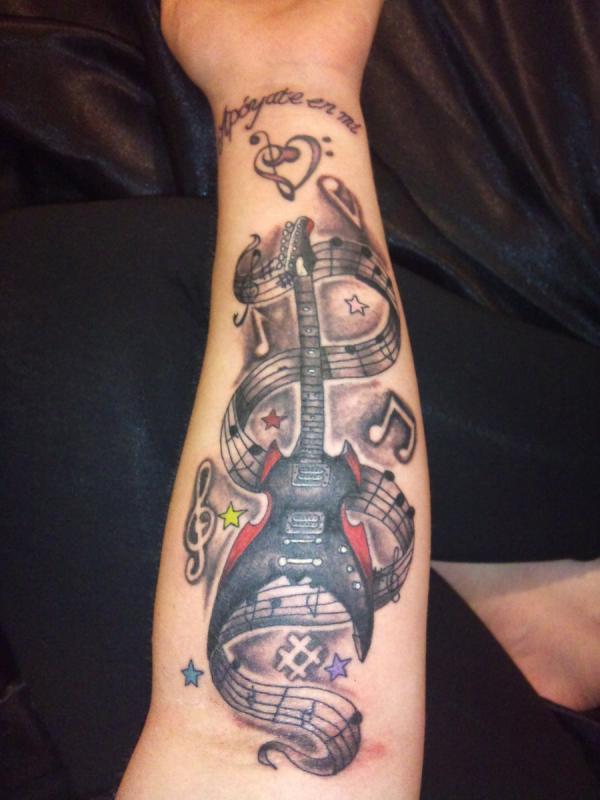 Realism Tattoo of a guitar and beating notes on forearm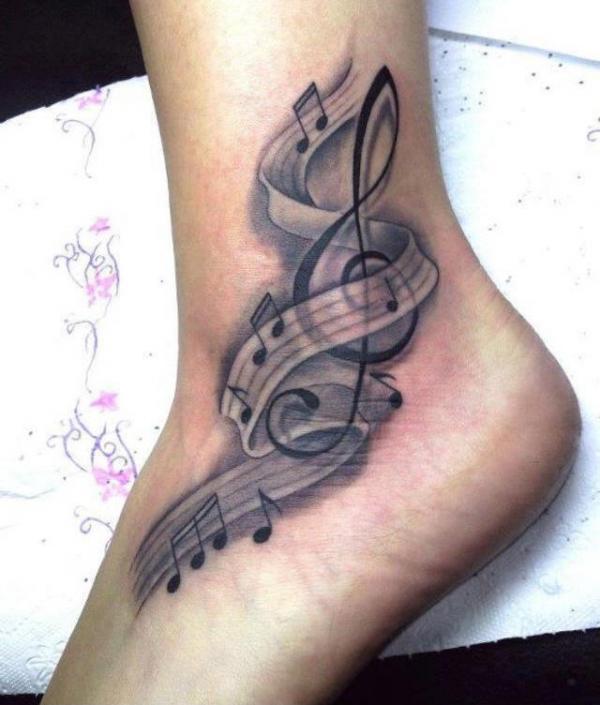 Foot tattoo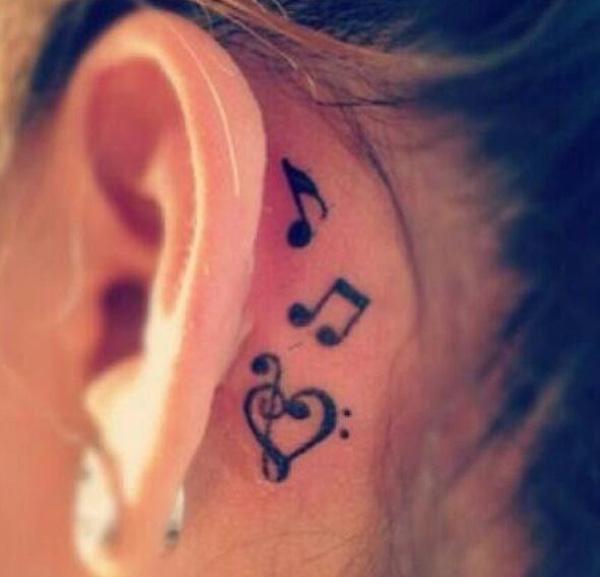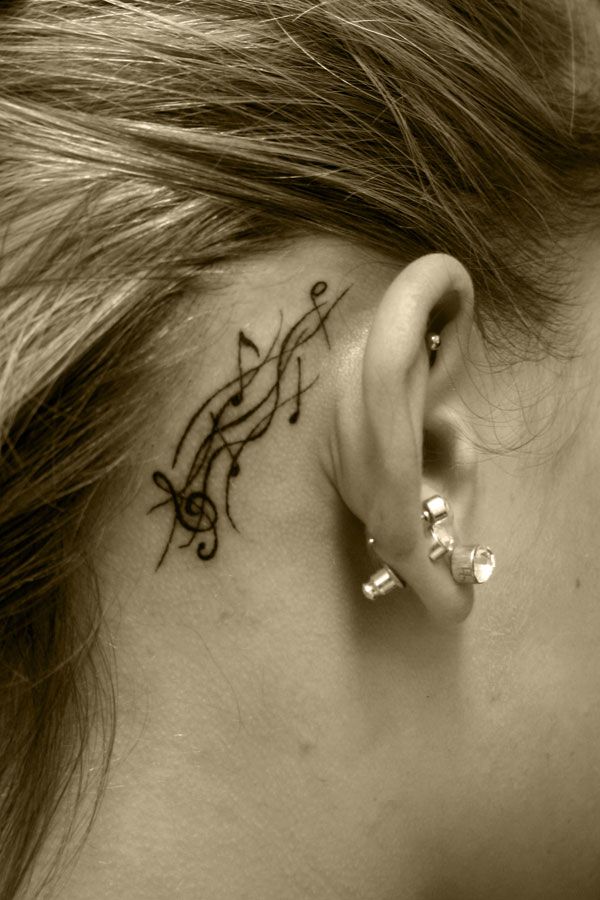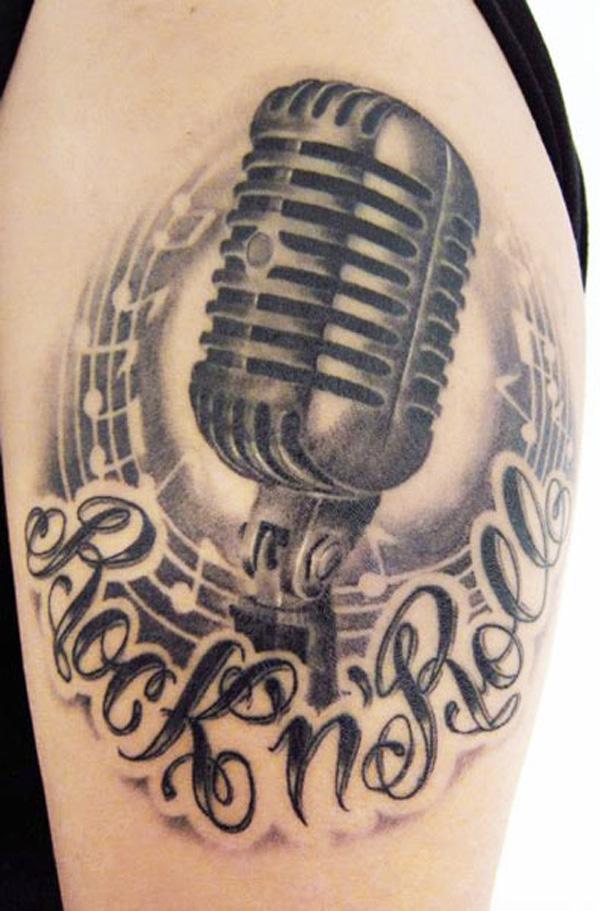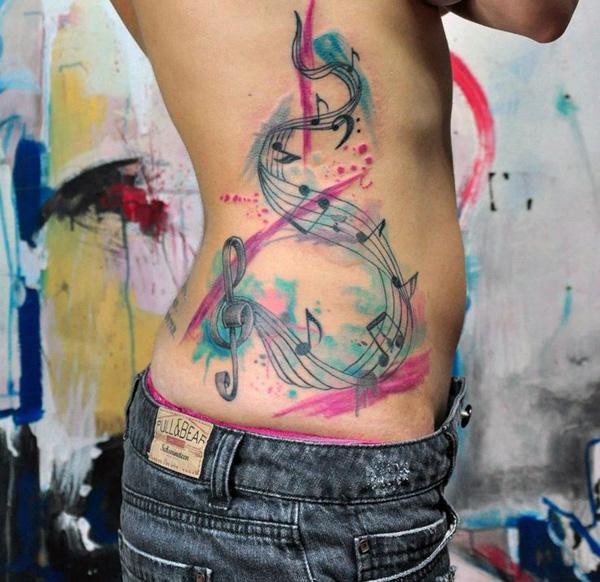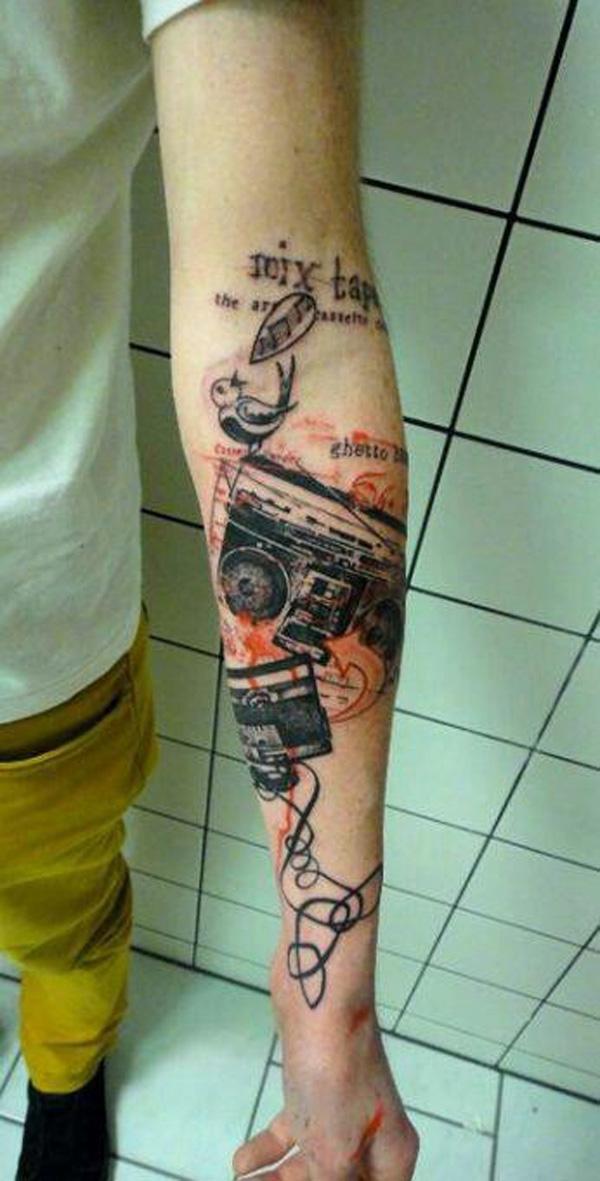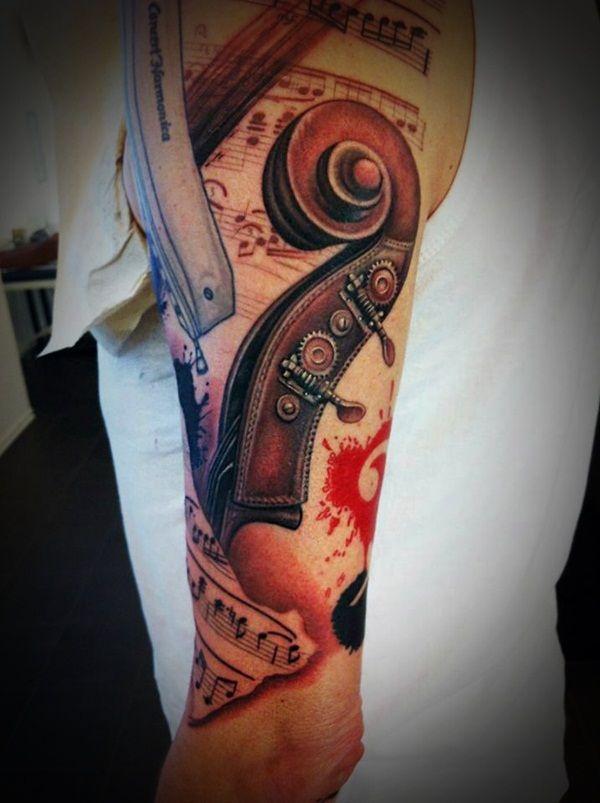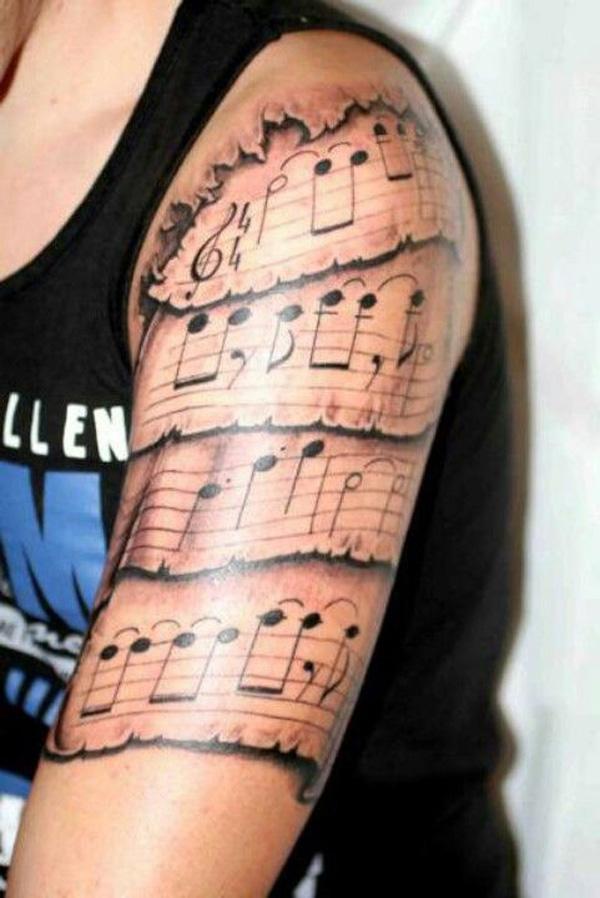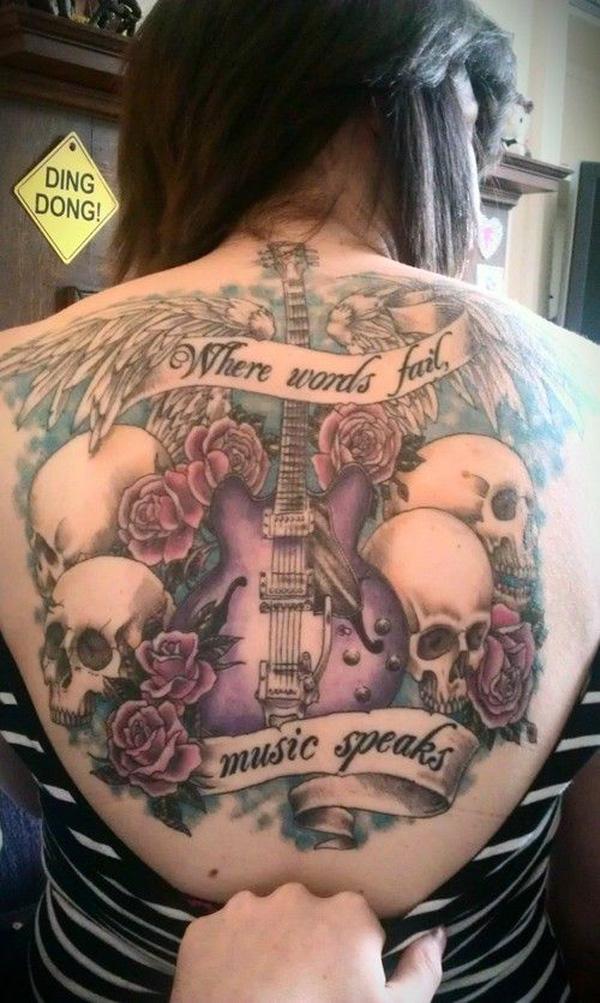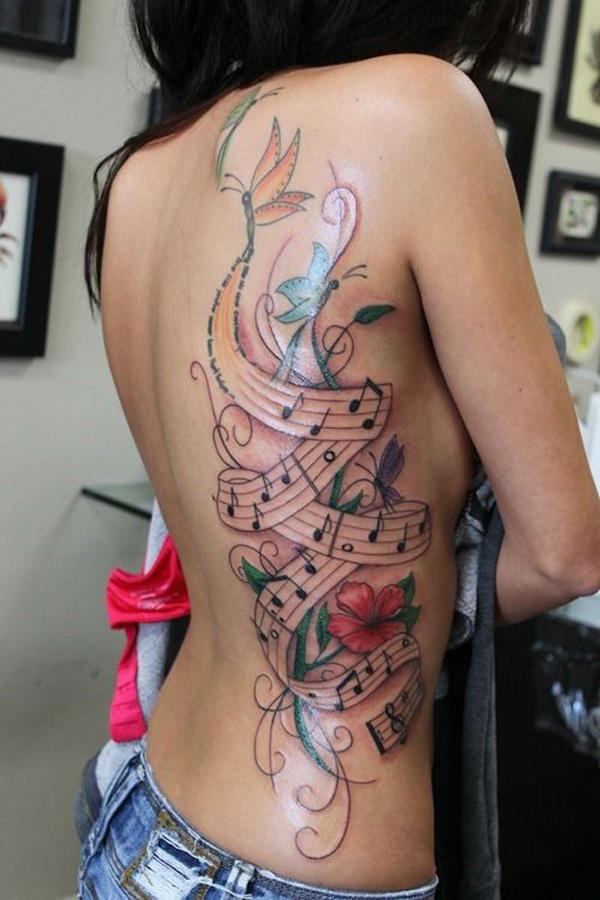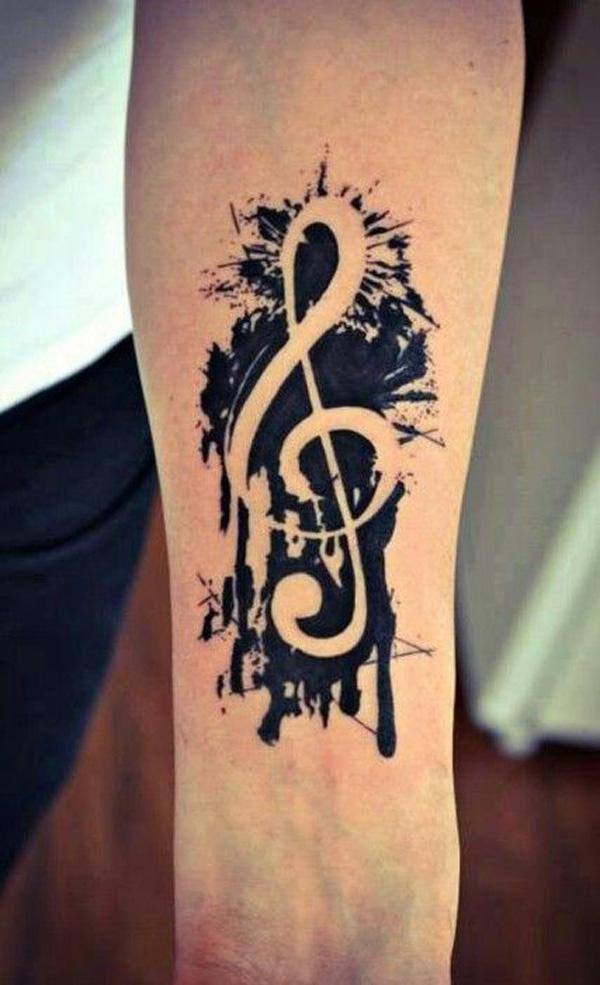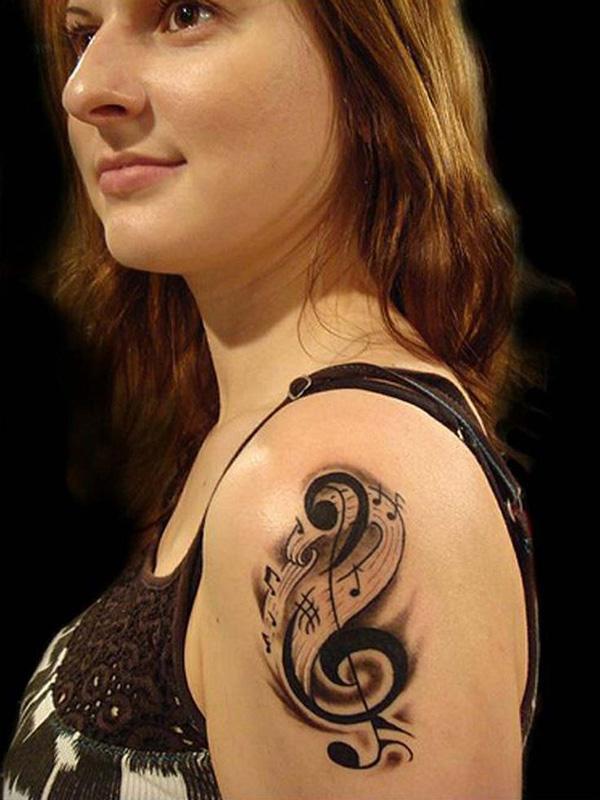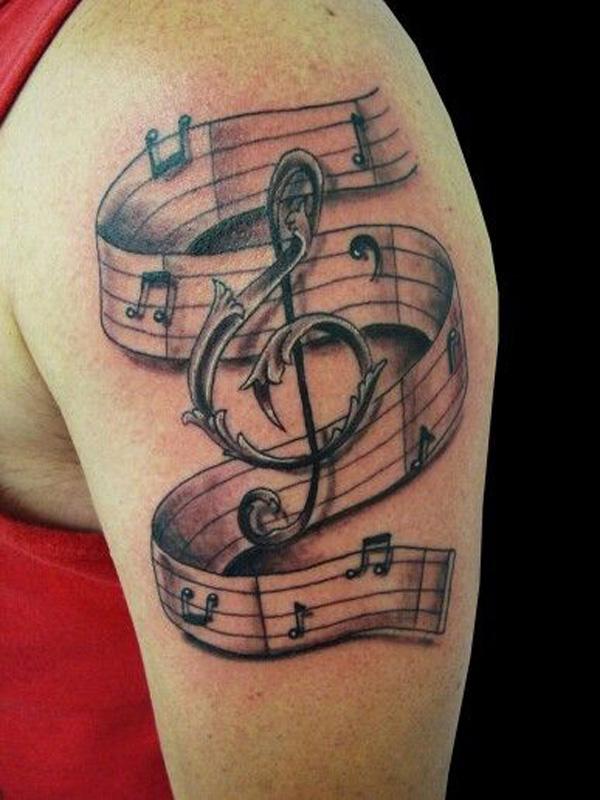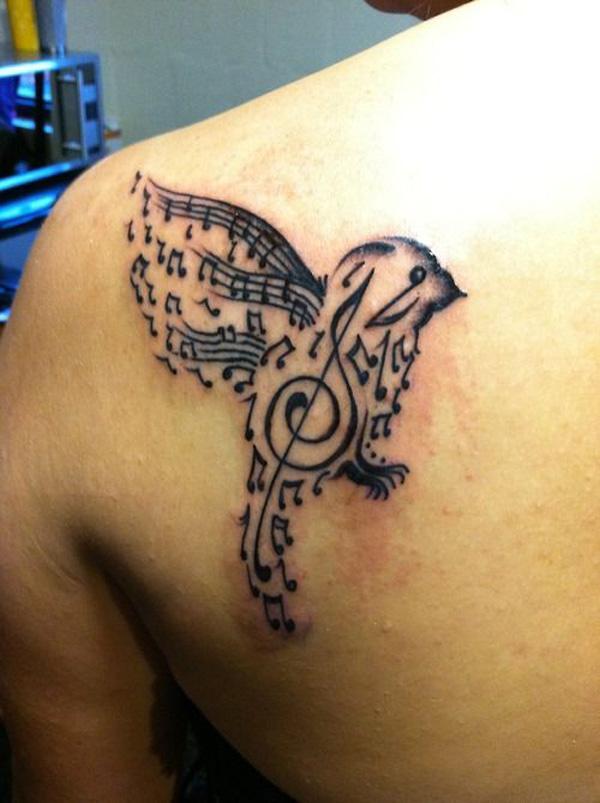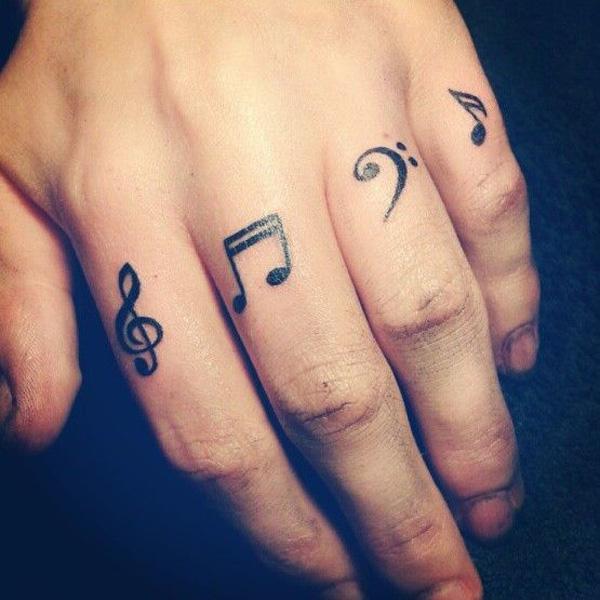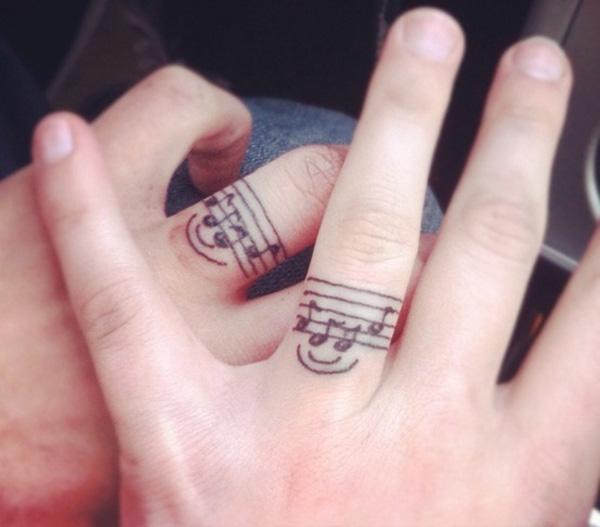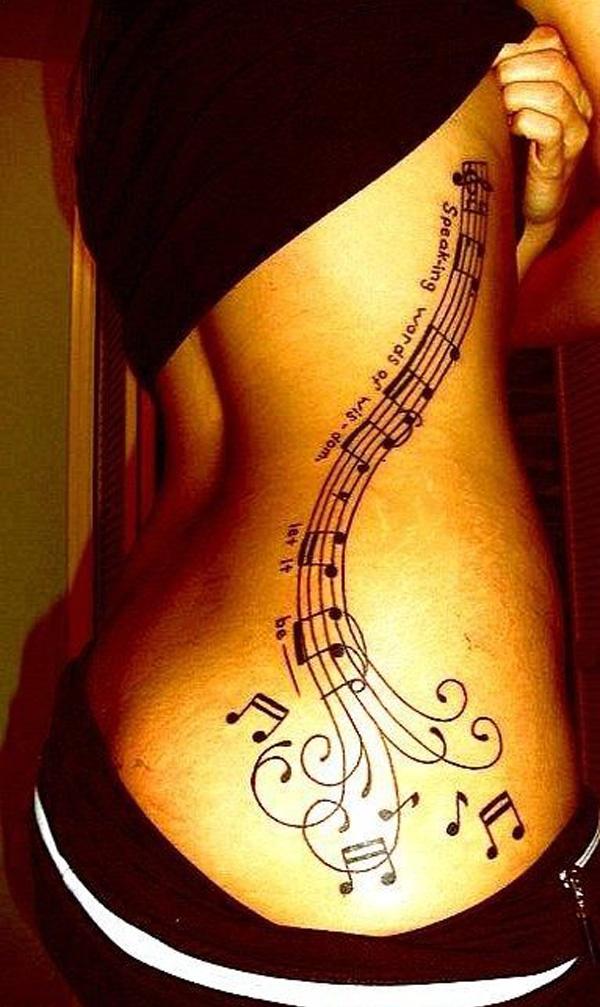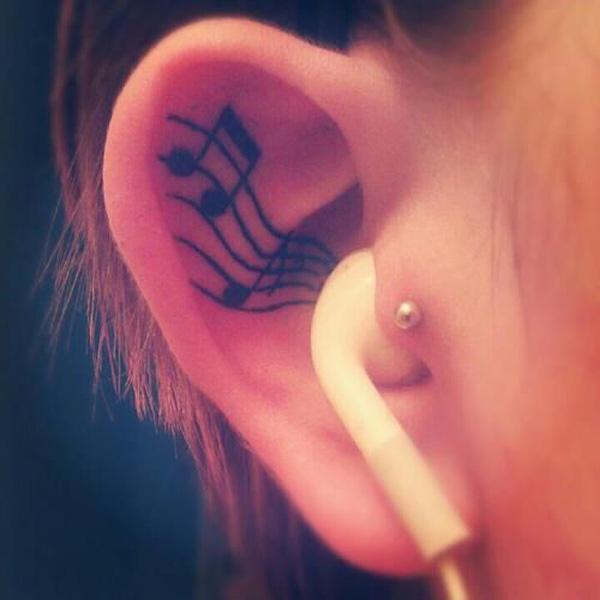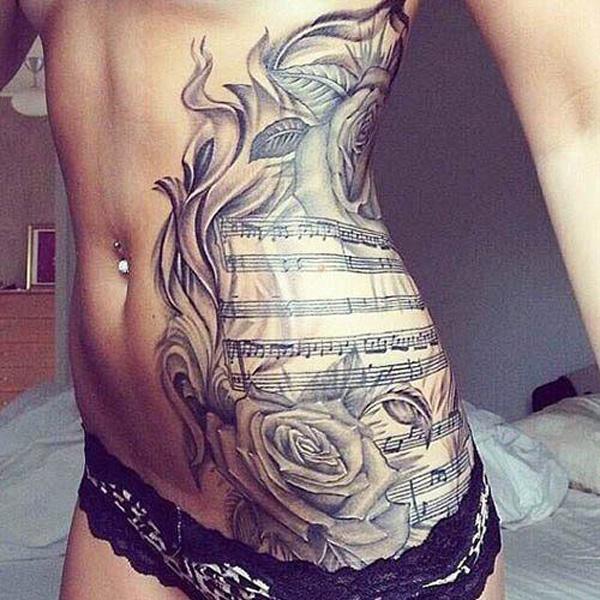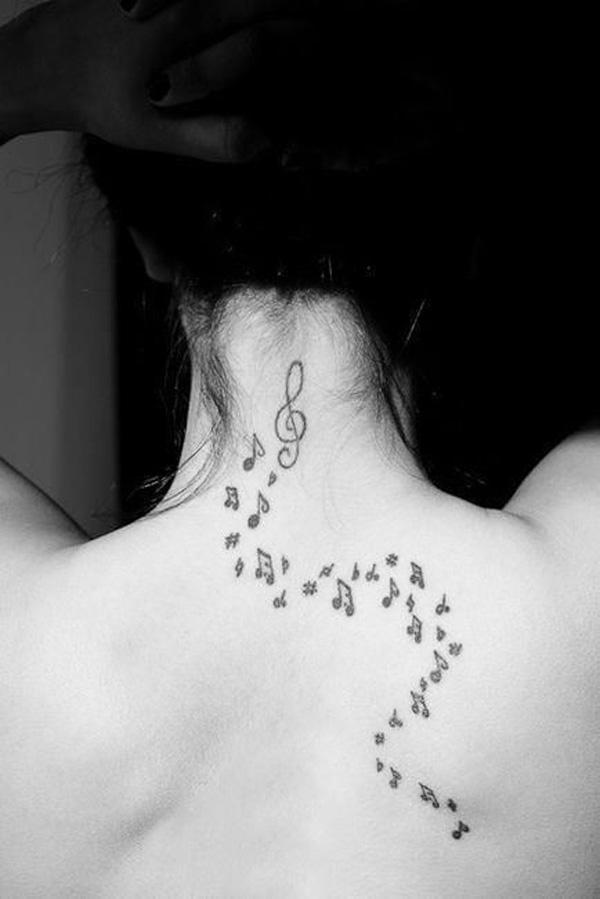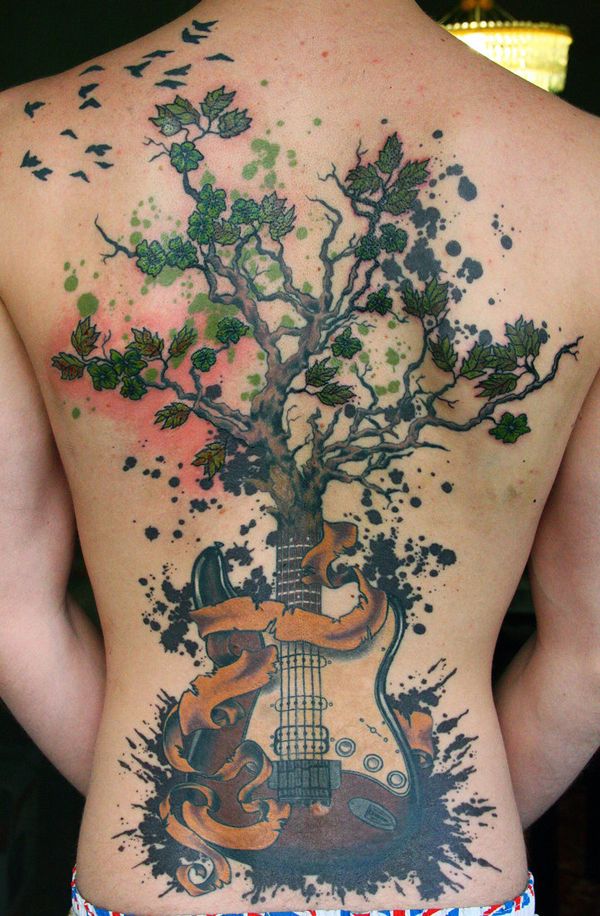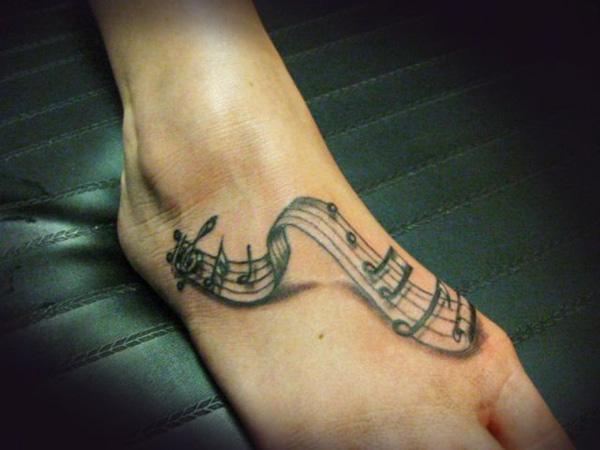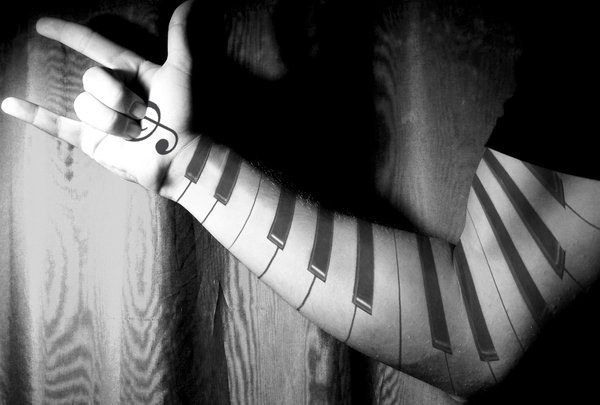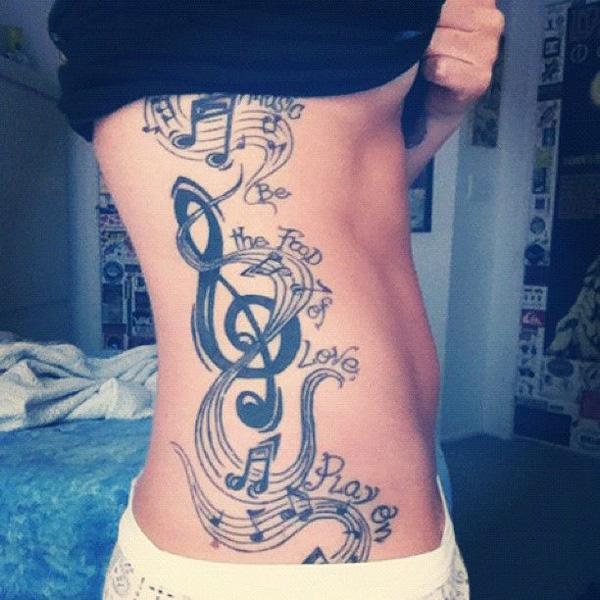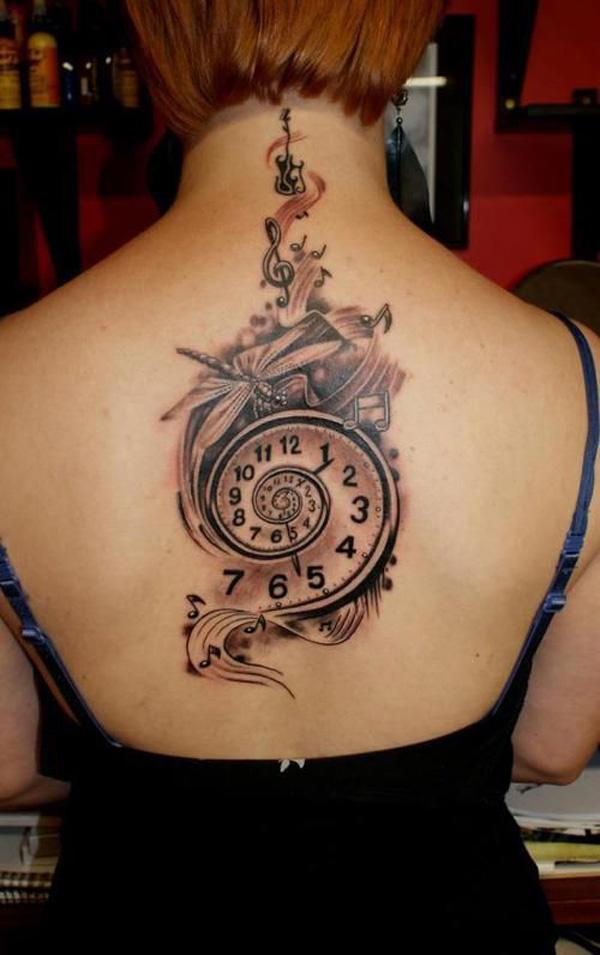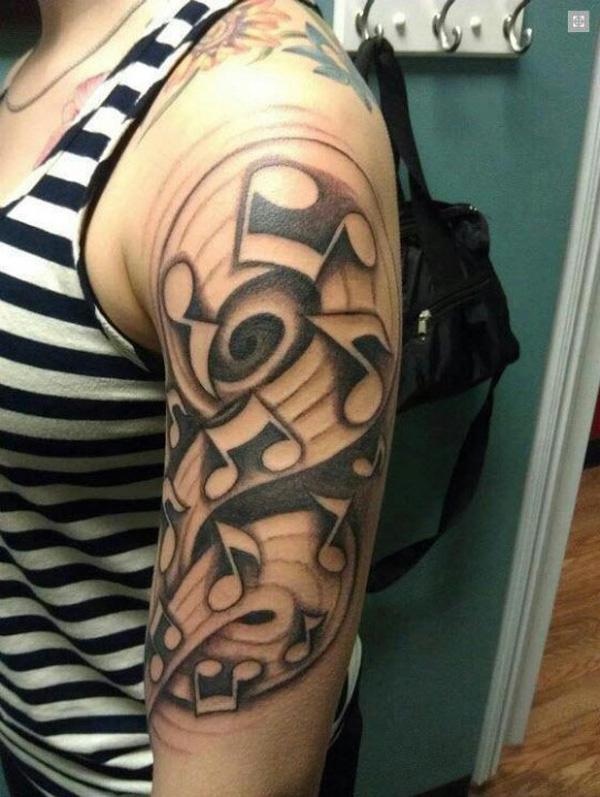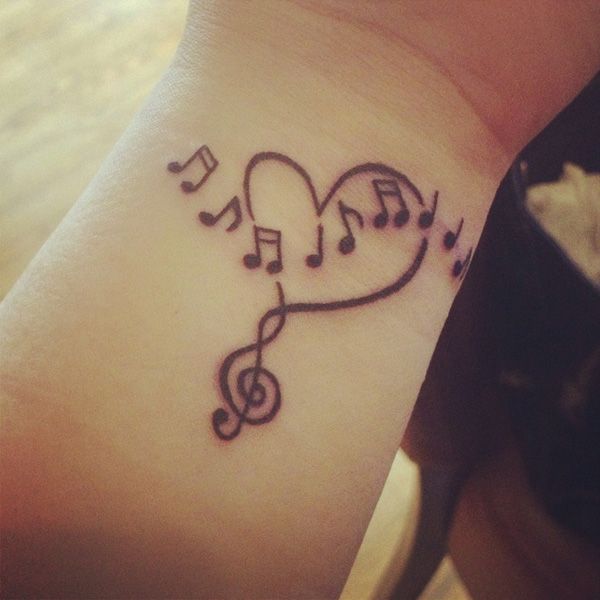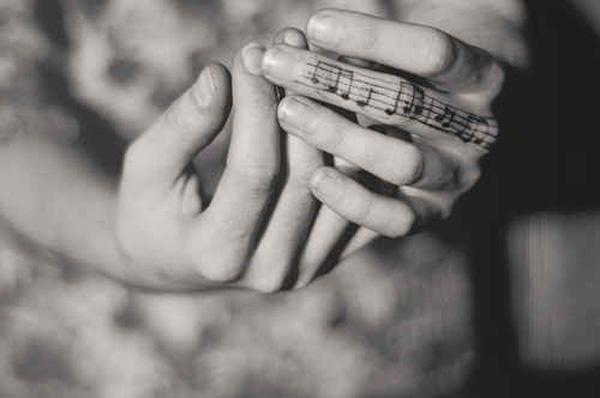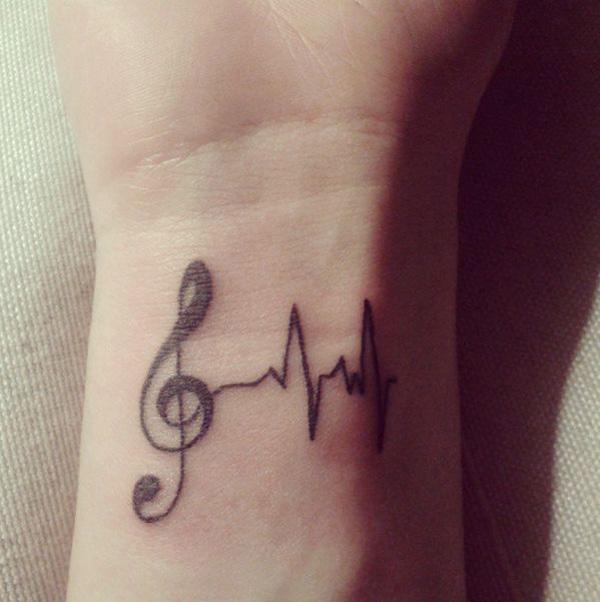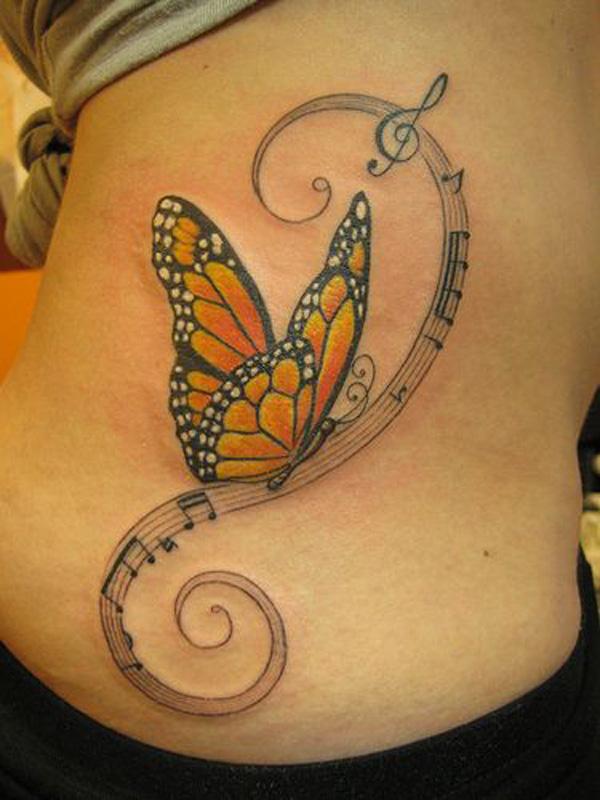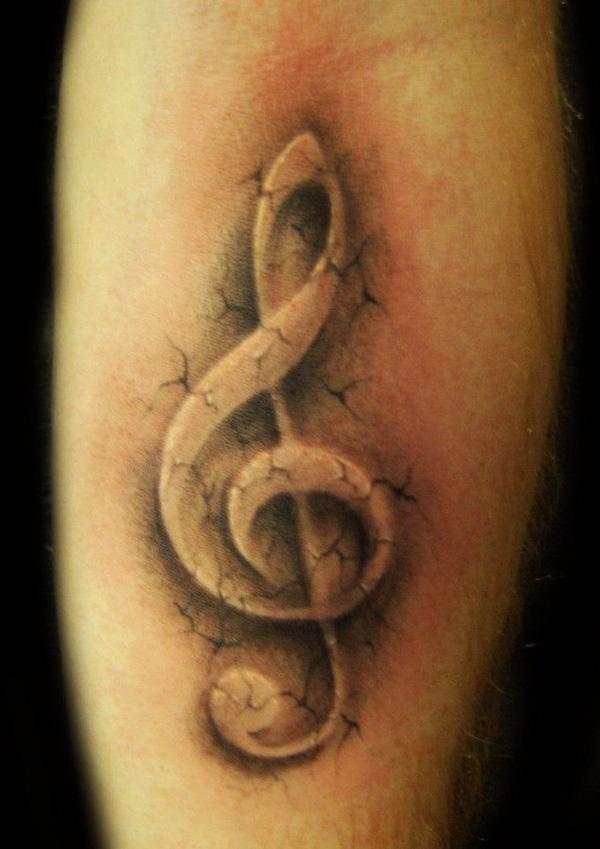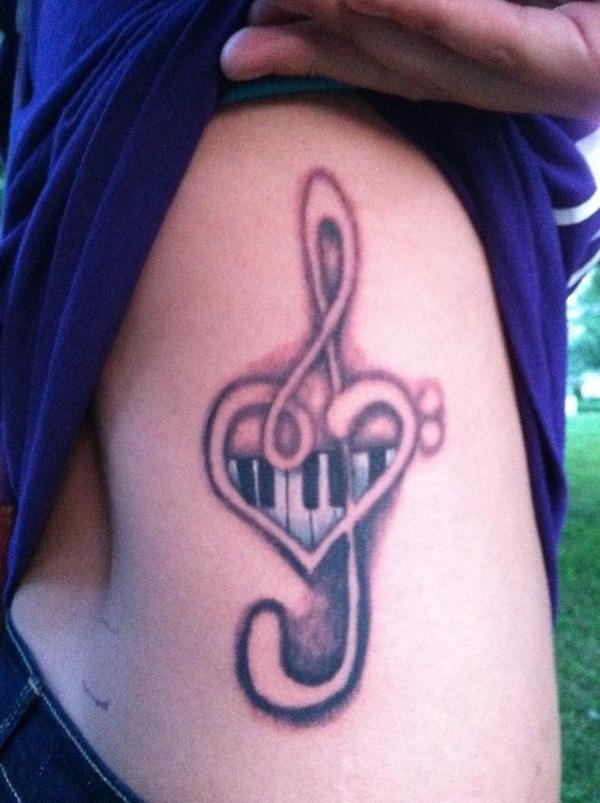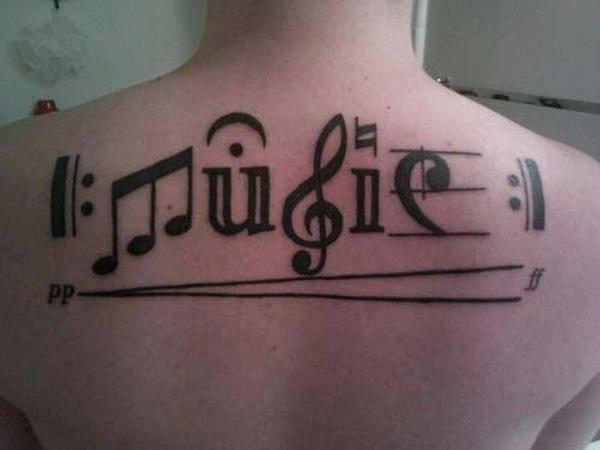 The unique music for the tattoo wearer.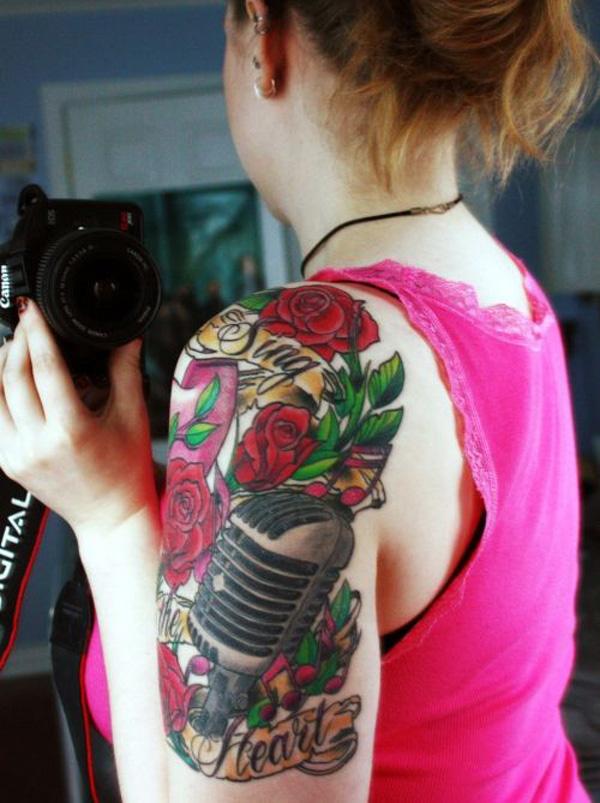 Sing the heart
The music themed tattoo signifies the song you sing every day, the love and the colorful life.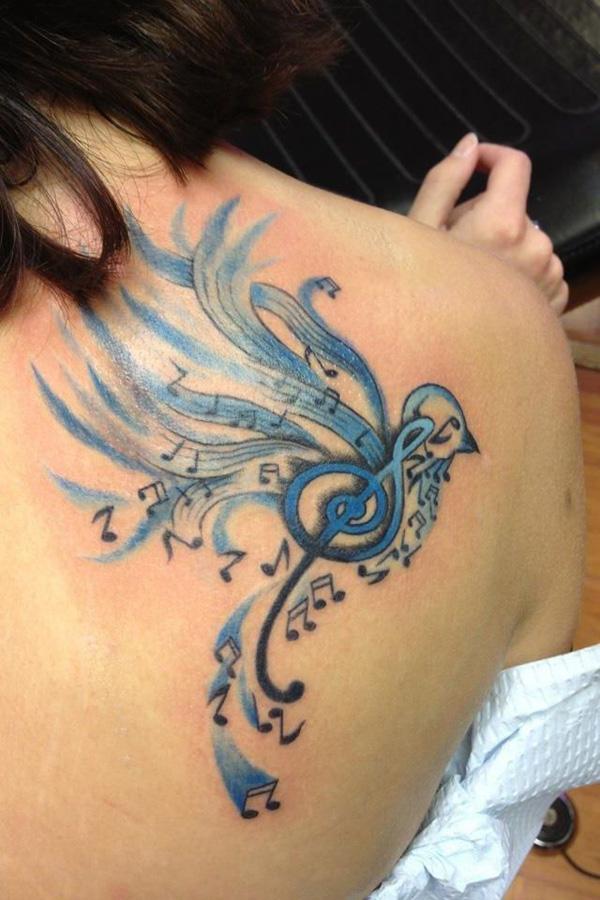 Creative design making the flying bird with all the music notes.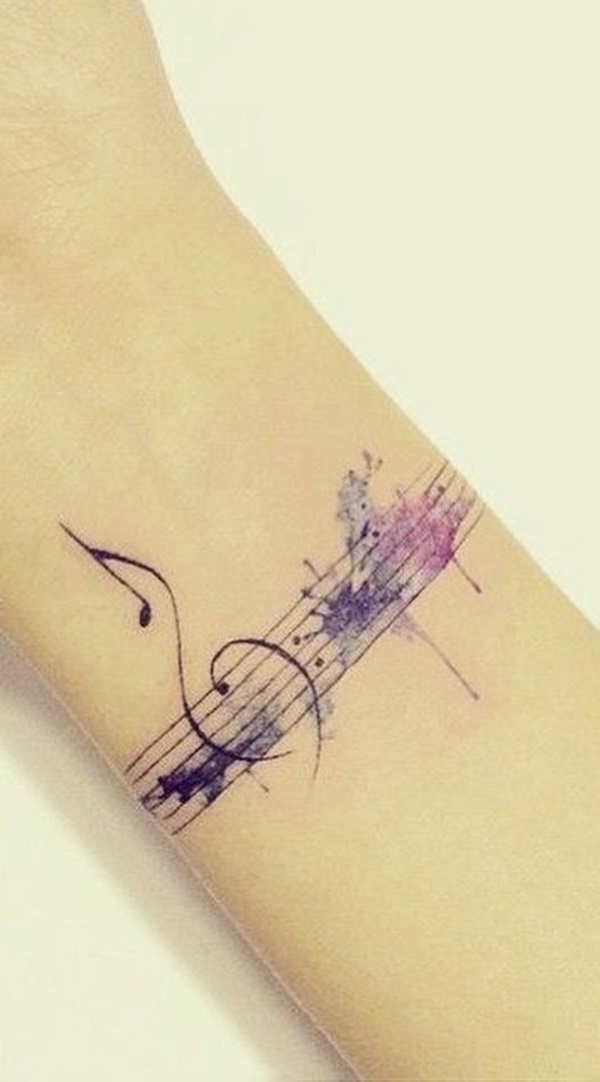 water color music tattoo