A geisha is a trained entertainer in Japanese culture. As one of iconic symbols, geisha appears in Japanese tattoos that often feature a geisha girl dressed in colorful traditional kimono. If you have a chance to wander in the streets of Kyoto, you will be fascinated with the iconic beauty of Japanese traditions.
The prefix of the word Geisha "Gei" means art, performance in Japanese and suffix "Sha" means a person. Therefore geisha means a person who performs Japanese traditional arts. A geisha is a professional entertainer who attend guests during meals, banquets, accompanied by traditional Japanese music.
Nowadays, fewer and fewer girls want to become Geishas now due to the rigorous and time-consuming training although there are still geishas found at hotels and restaurants in Japan. Nevertheless, as a part of Japanese culture, geisha still appears in different types of artworks, incl. tattoos. And the Geisha Tattoo becomes an important part of Japanese tattoos.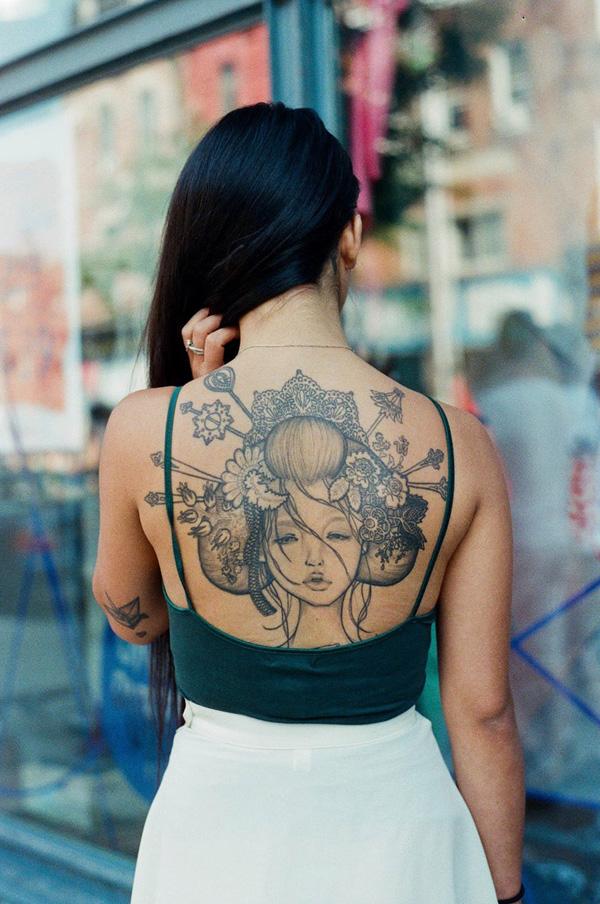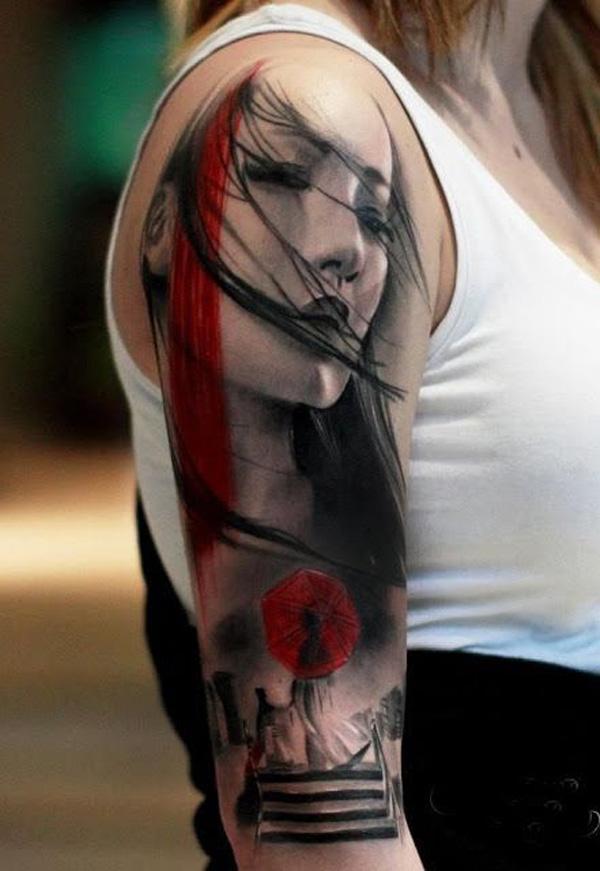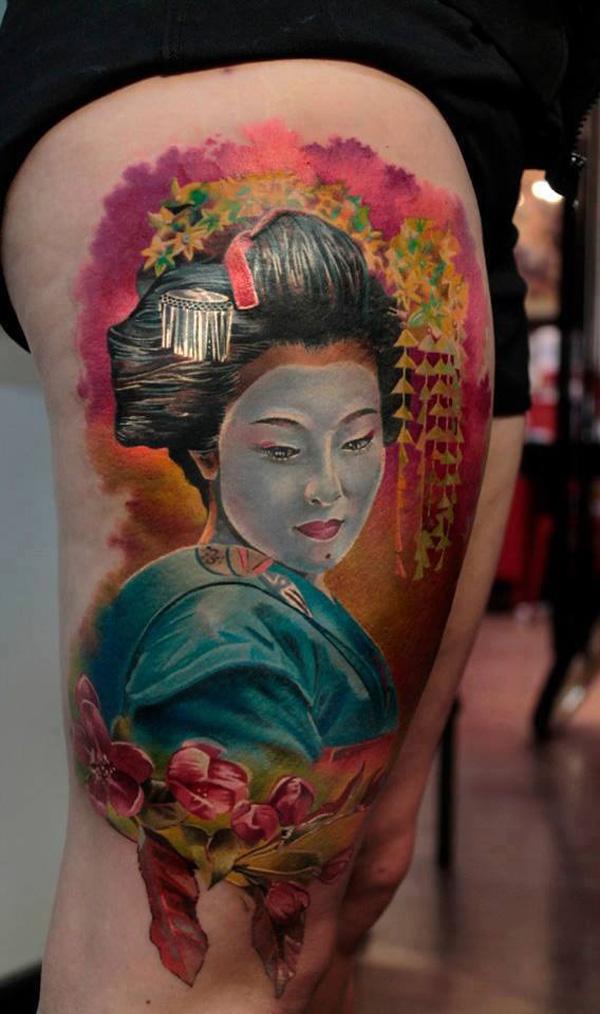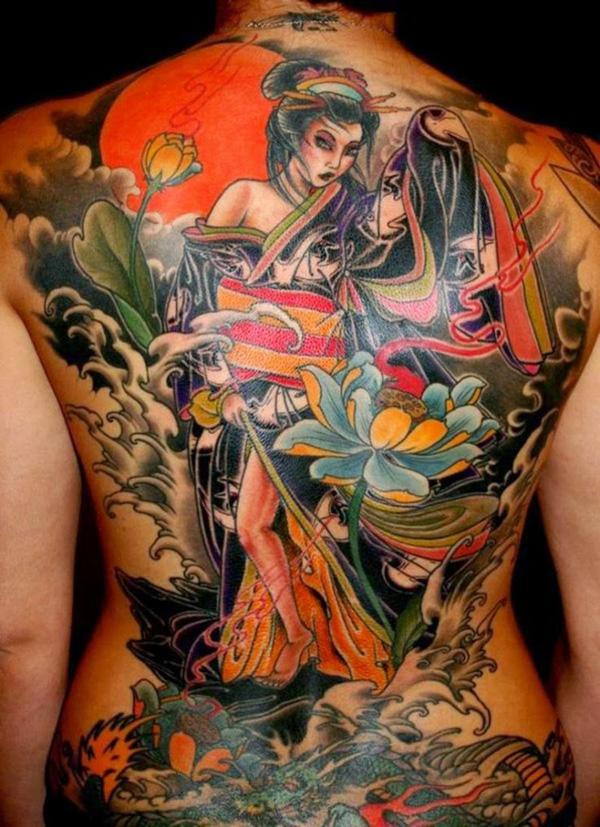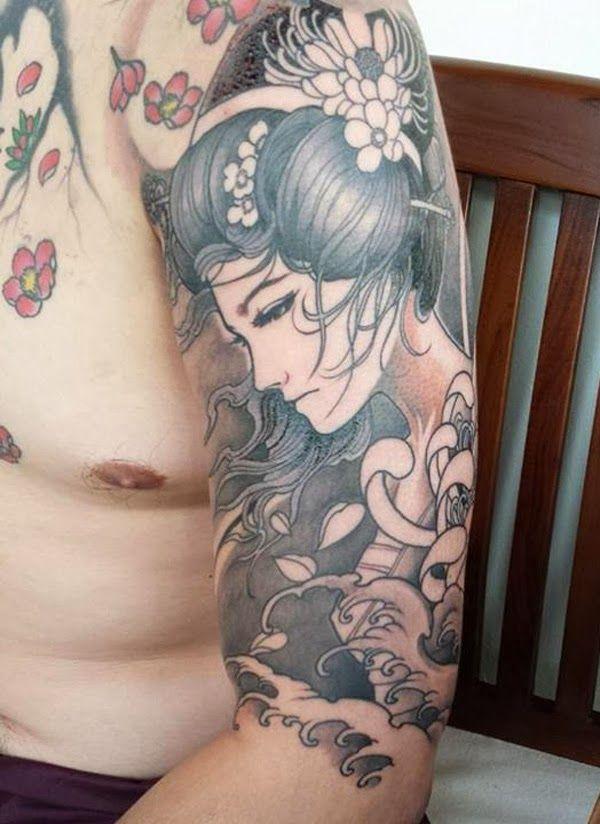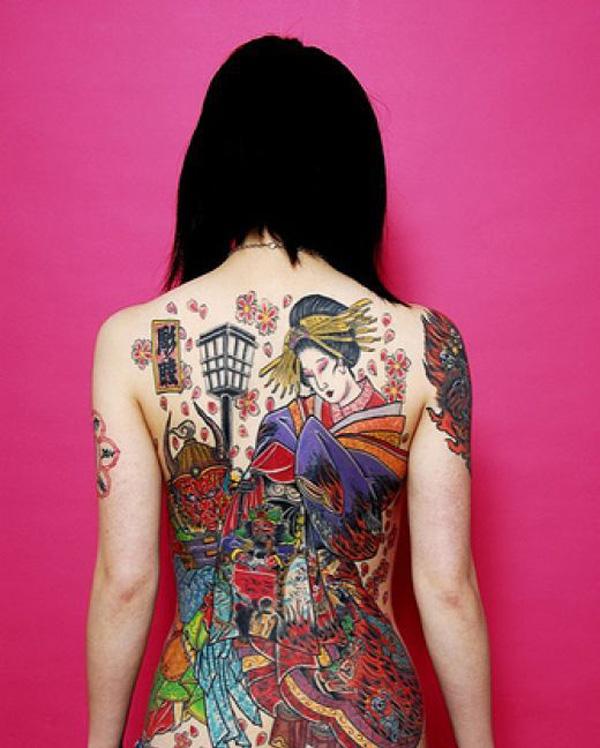 Tradition Japanese Geisha Tattoo
The intricate fullback tattoo depicts a picture of a legendary Geisha in Japanese culture, which is a nice tattoo for those with the same passion.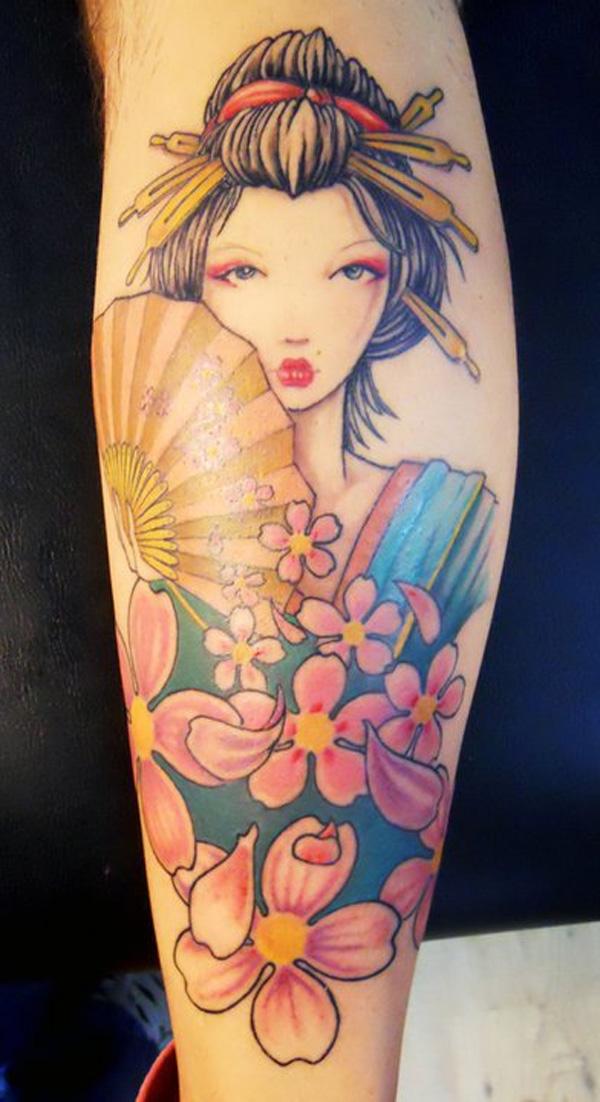 Geisha Portrait Sleeve Tattoo
Realistic Geisha Flower Tattoo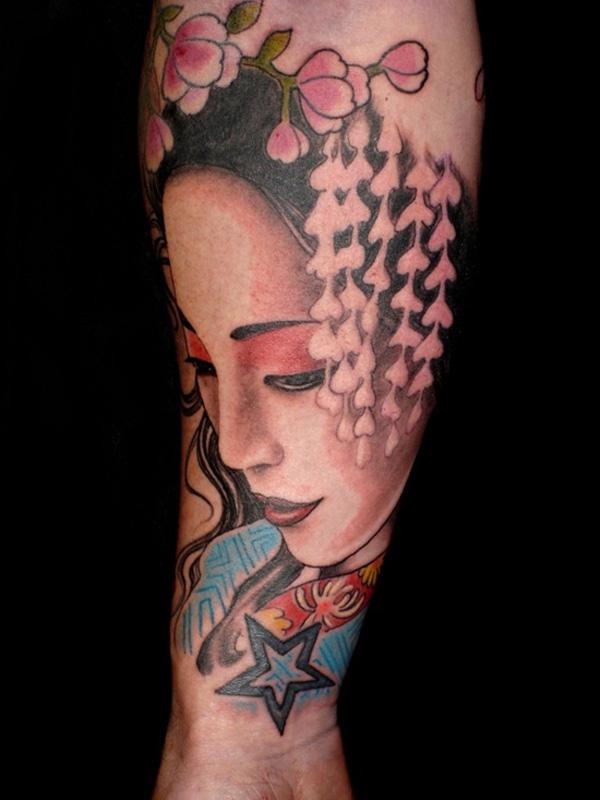 Geisha Portrait Forearm Tattoo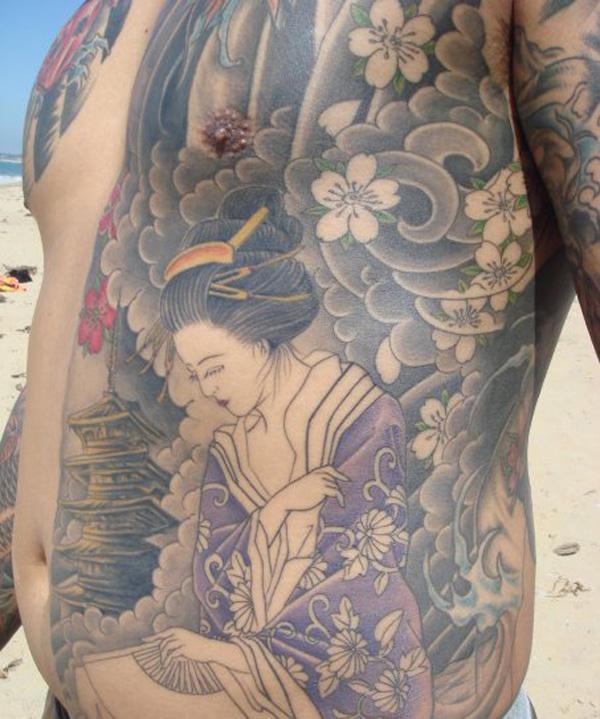 Black and White Geisha Rib Tattoo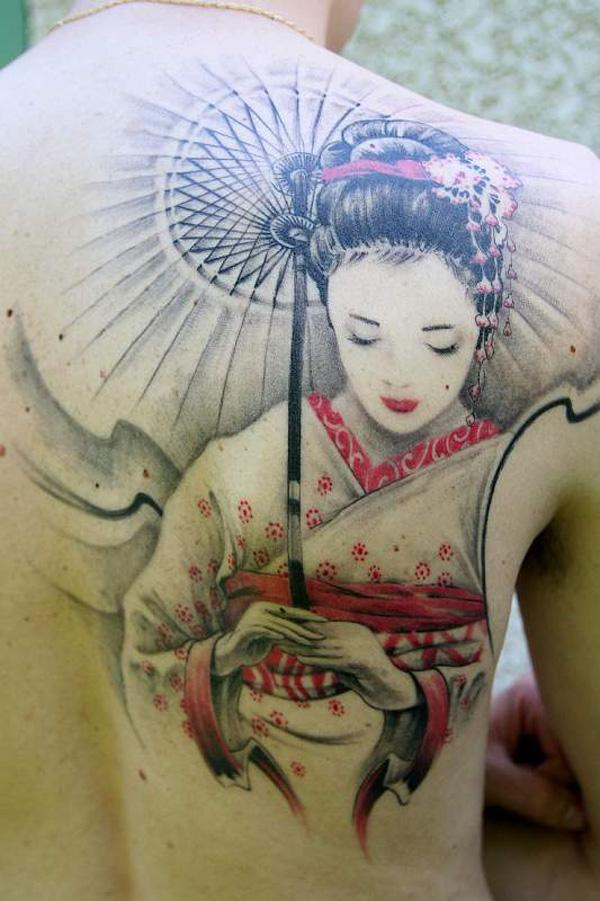 Geisha Under umbrella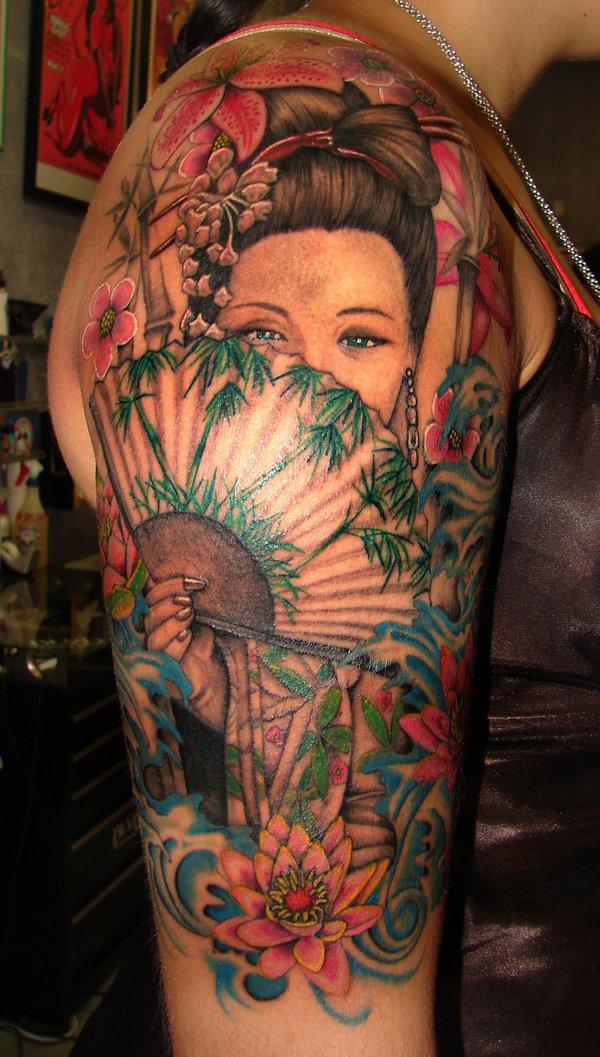 Geisha Upper Sleeve Tattoo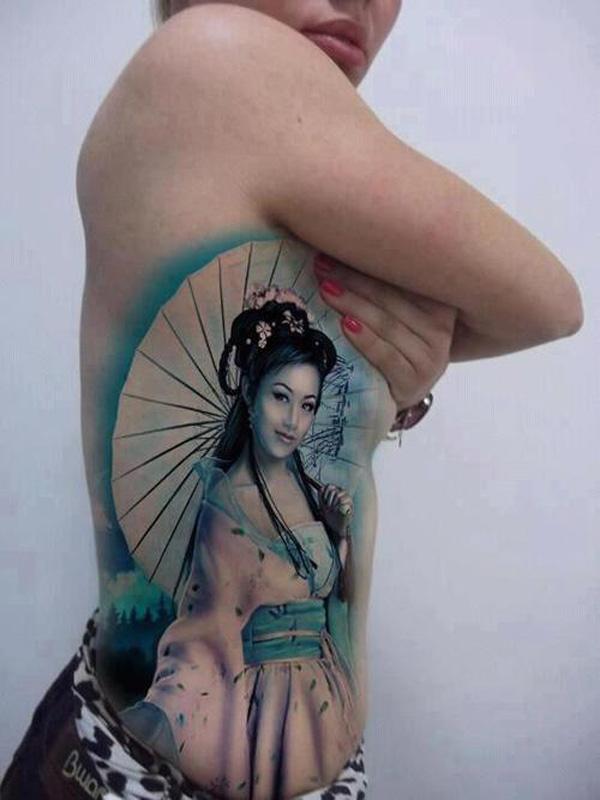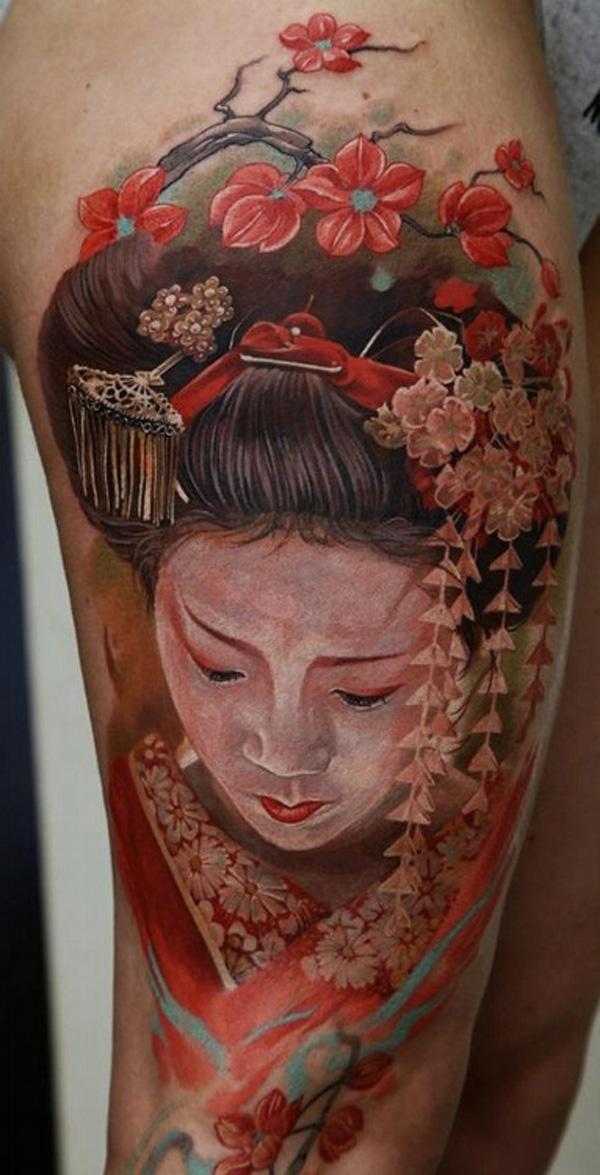 Colorful Realistic Geisha Tattoo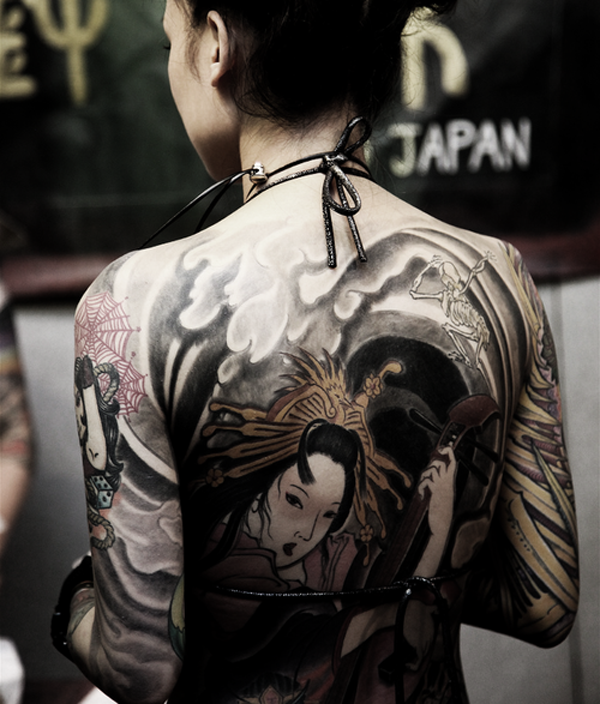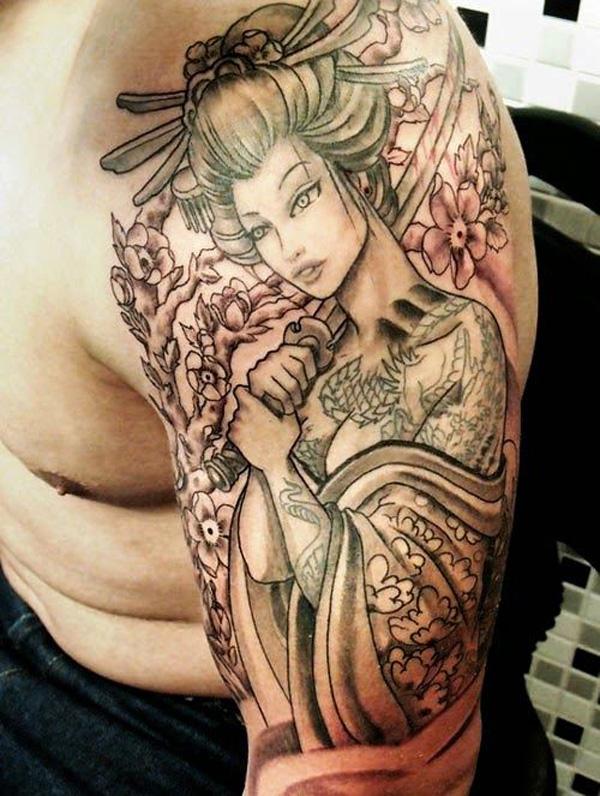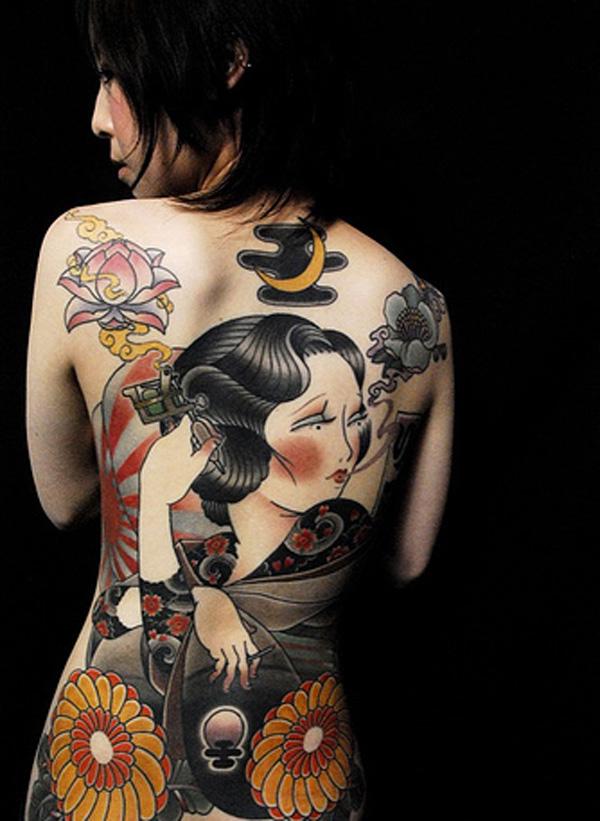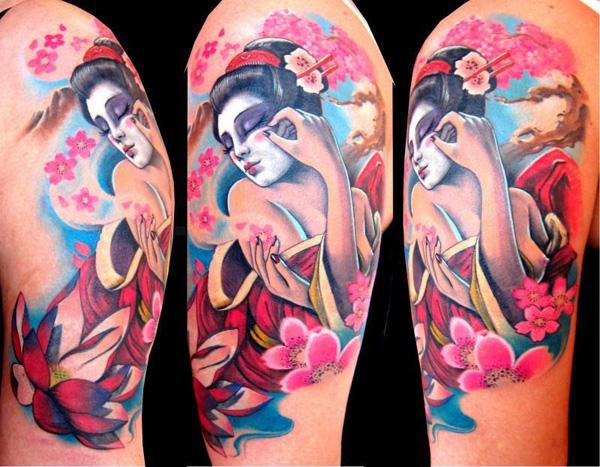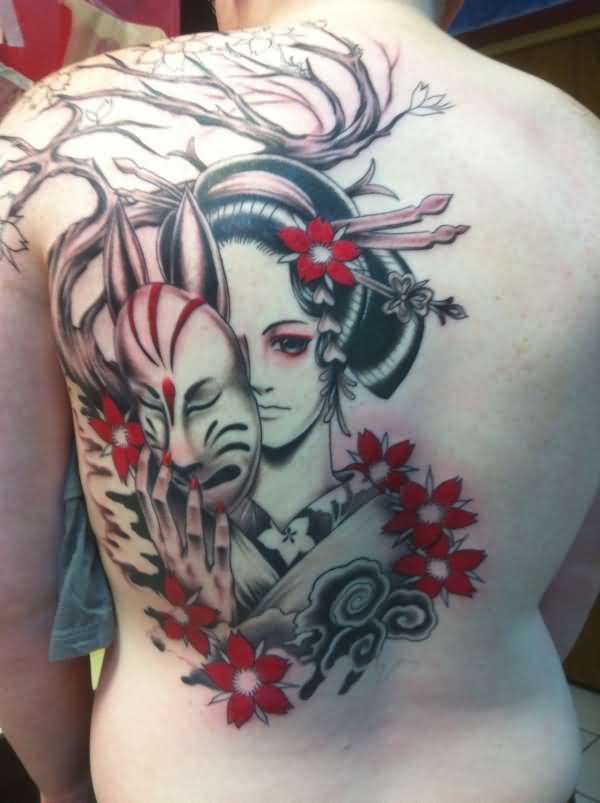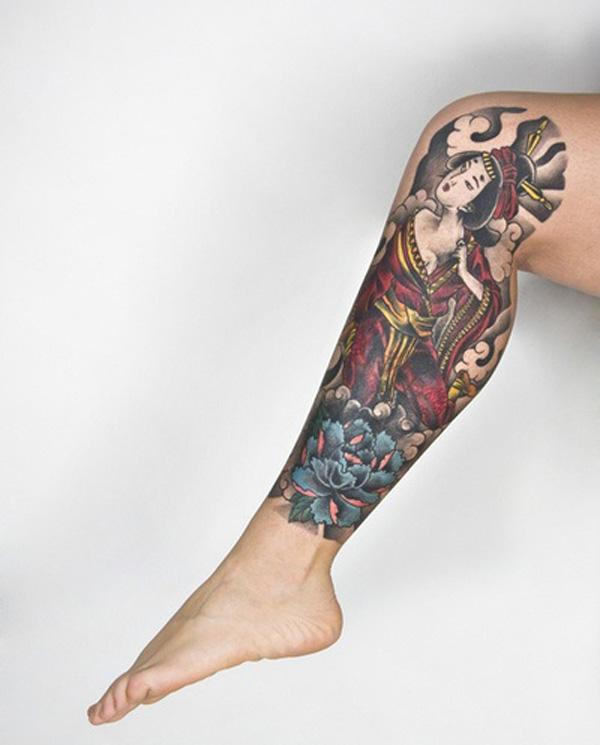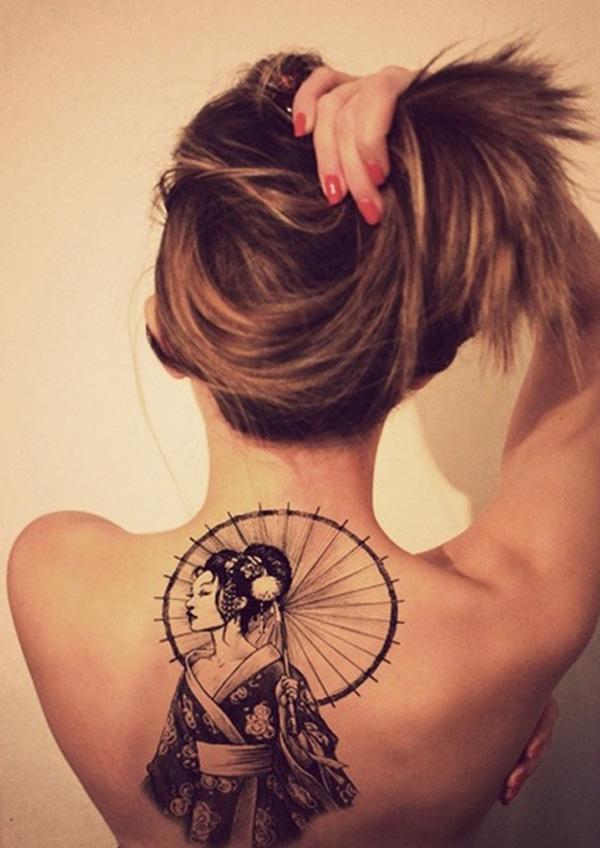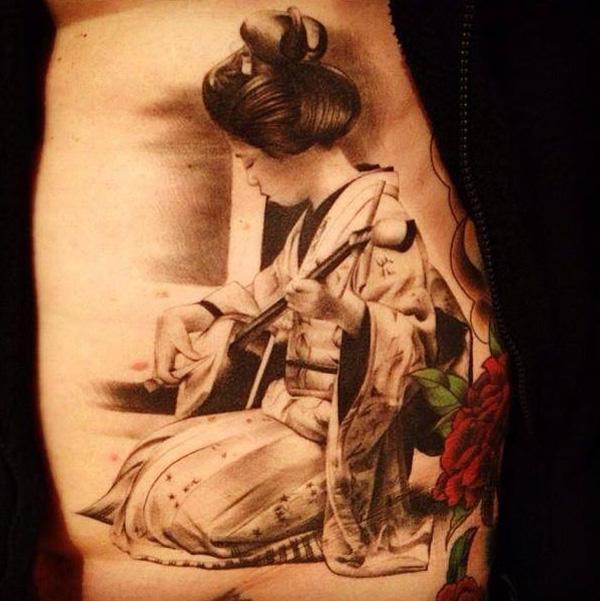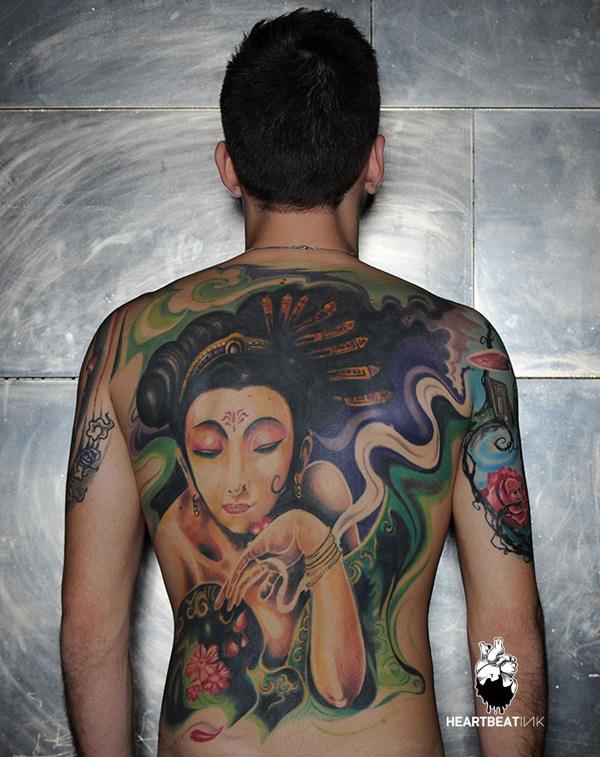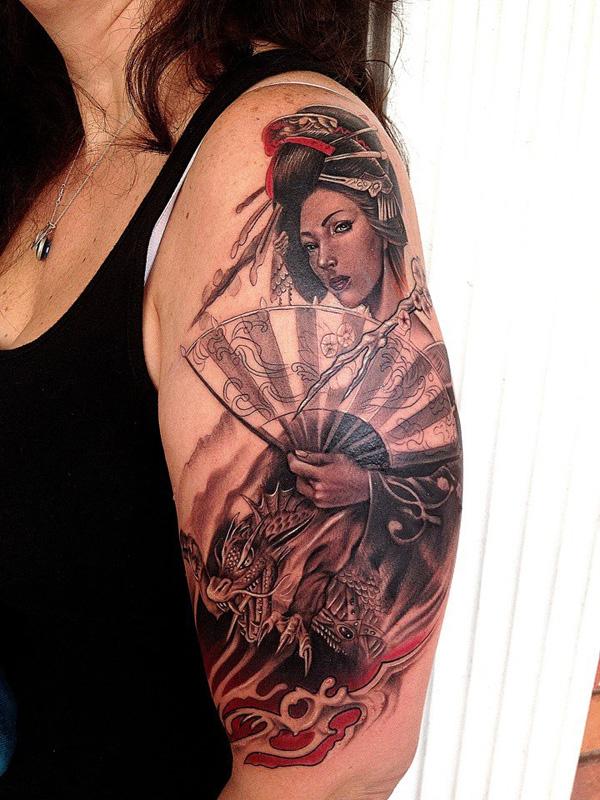 Geisha Sleeve Tattoo for Women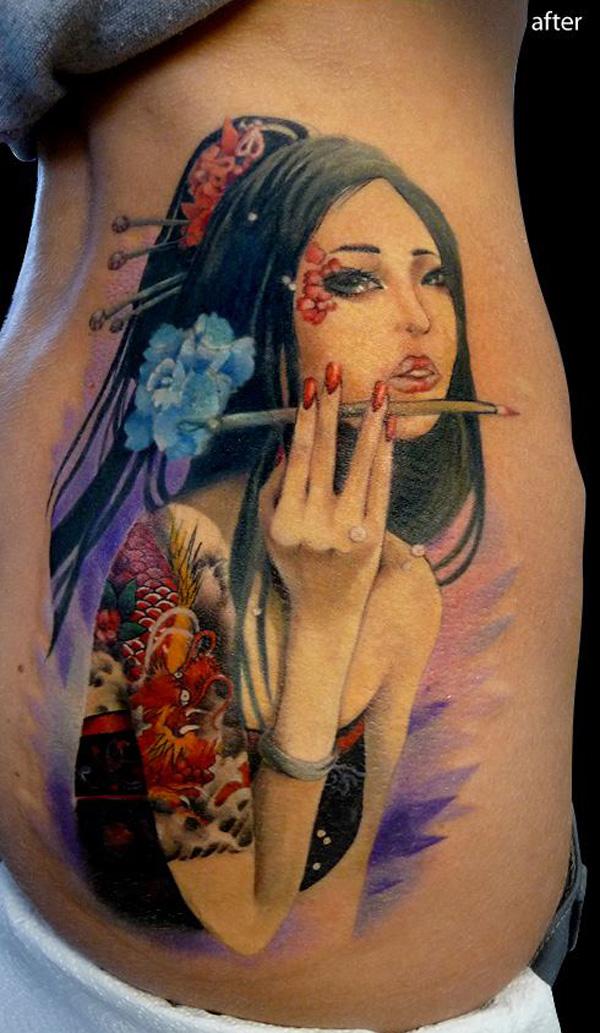 Geisha Painting Tattoo
Actually this tattoo is an excellent example of tattoo cover-up using the beautiful geisha painting tattoo to cover a starring tattoo before.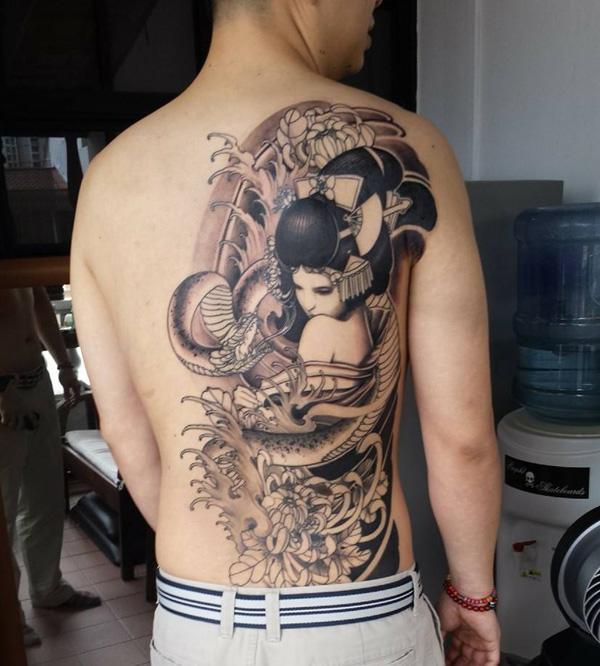 Half-back Geisha Snake Tattoo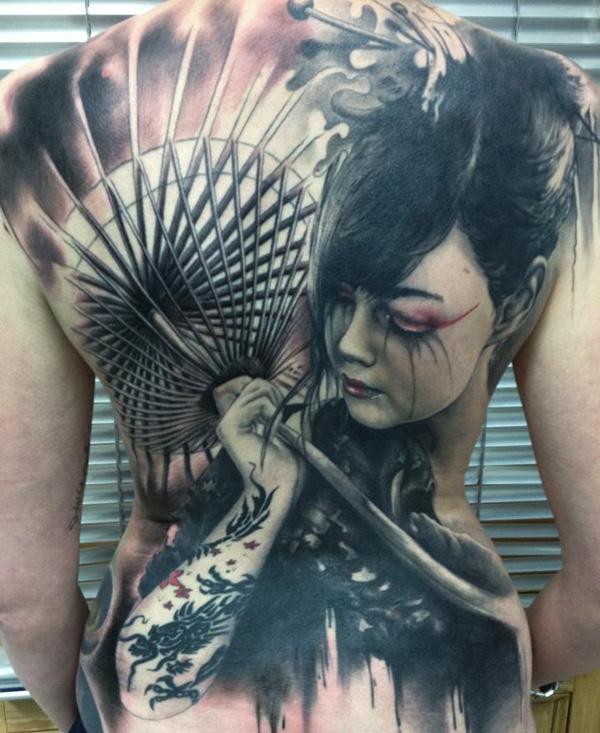 Realistic Wonder Geisha Tattoo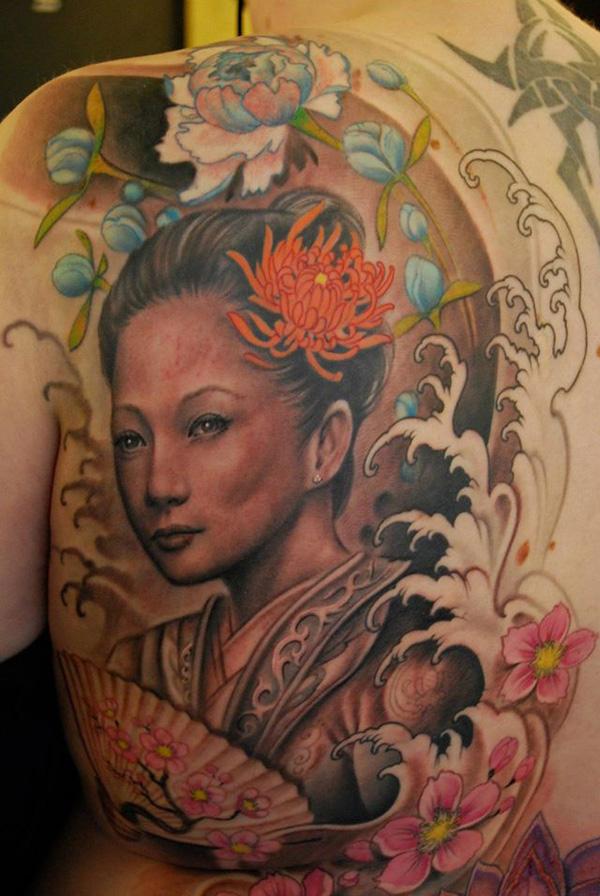 Geisha Woman Tattoo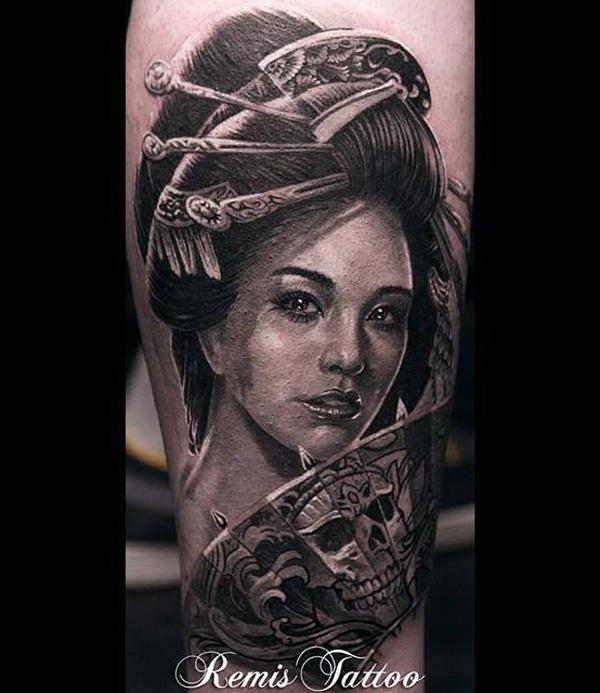 Geisha Portrait Tattoo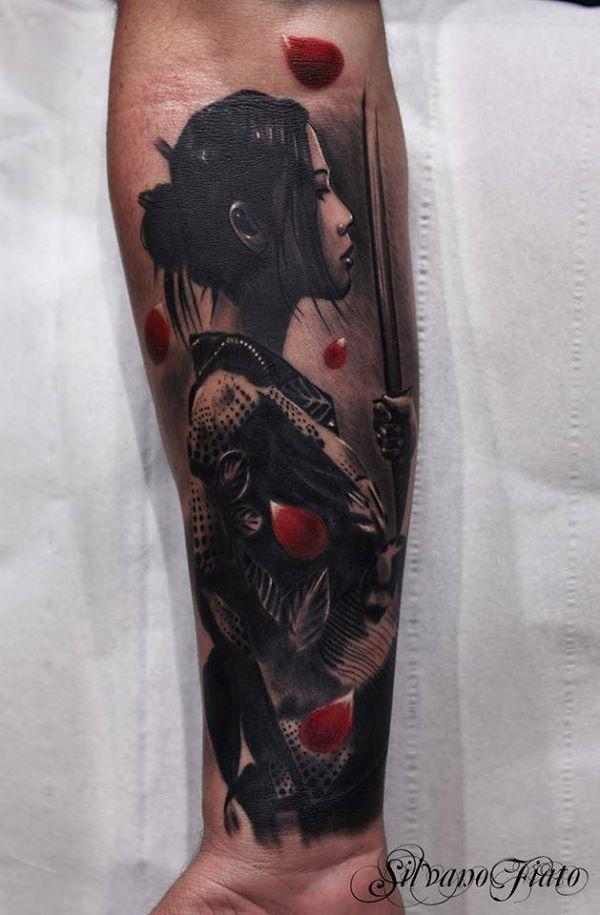 Geisha Girl Sleeve Tattoo for Men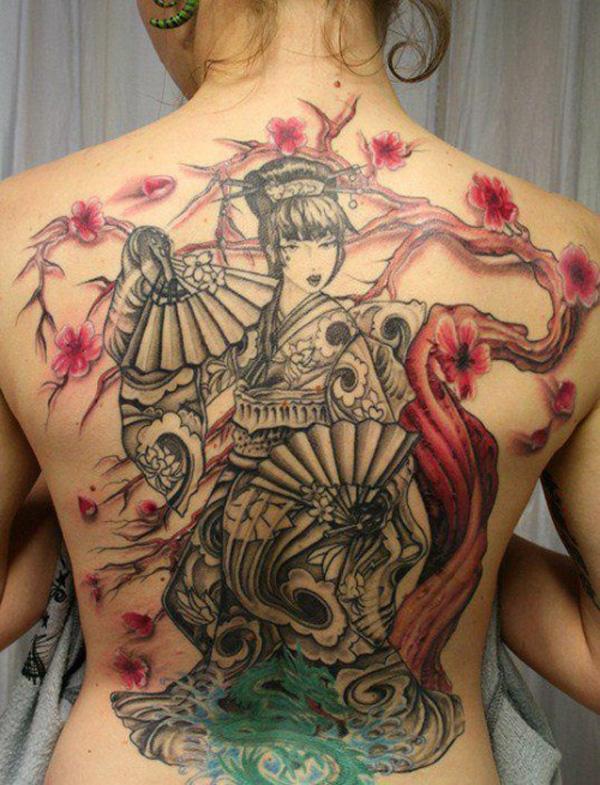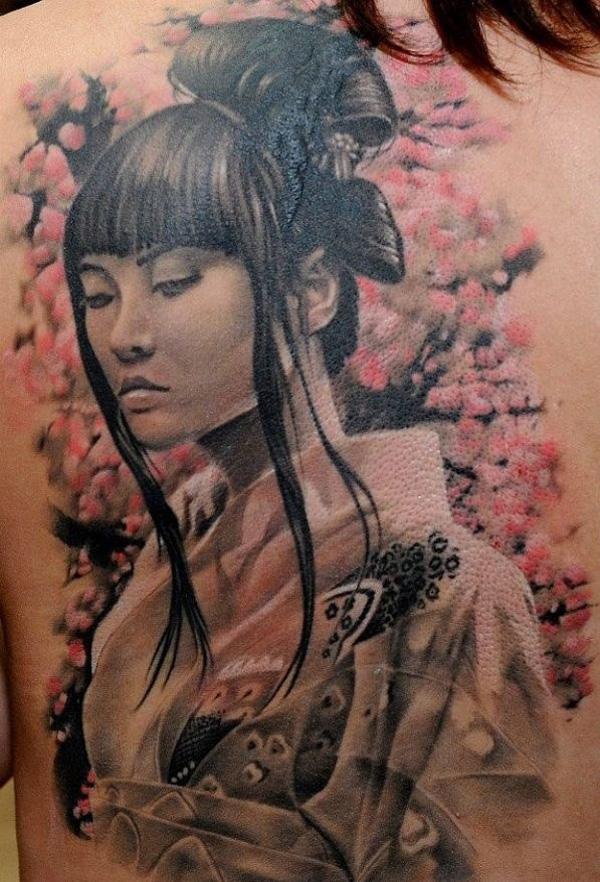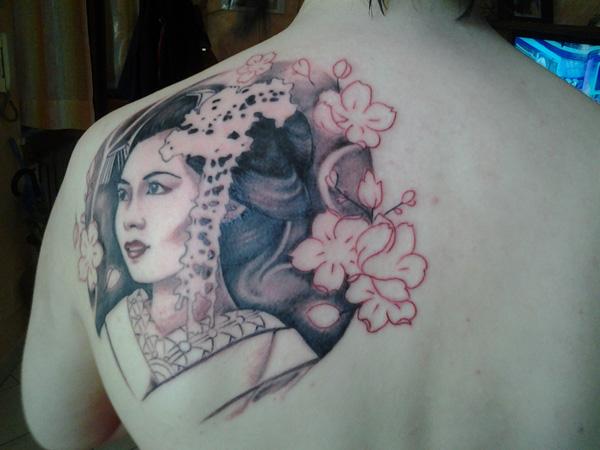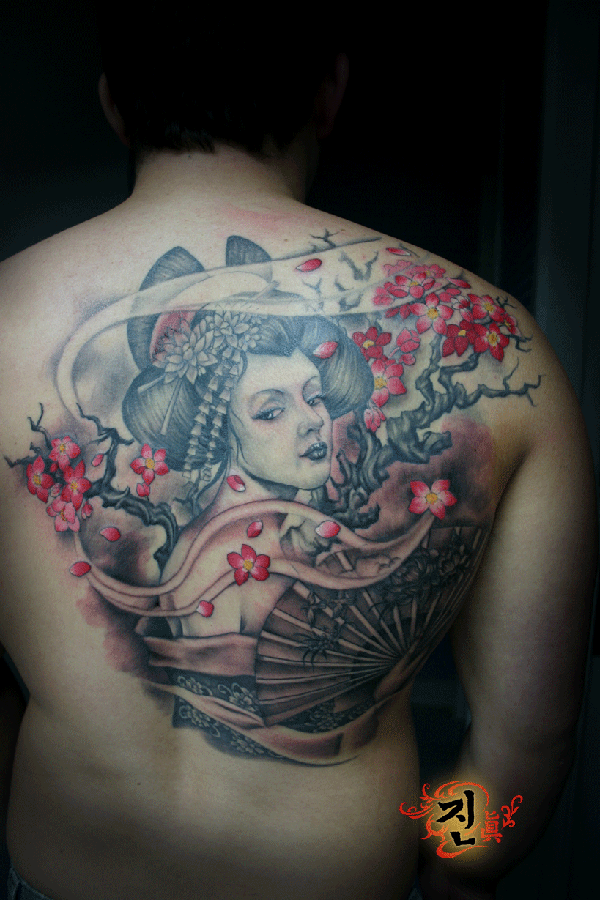 Geisha Halfback Tattoo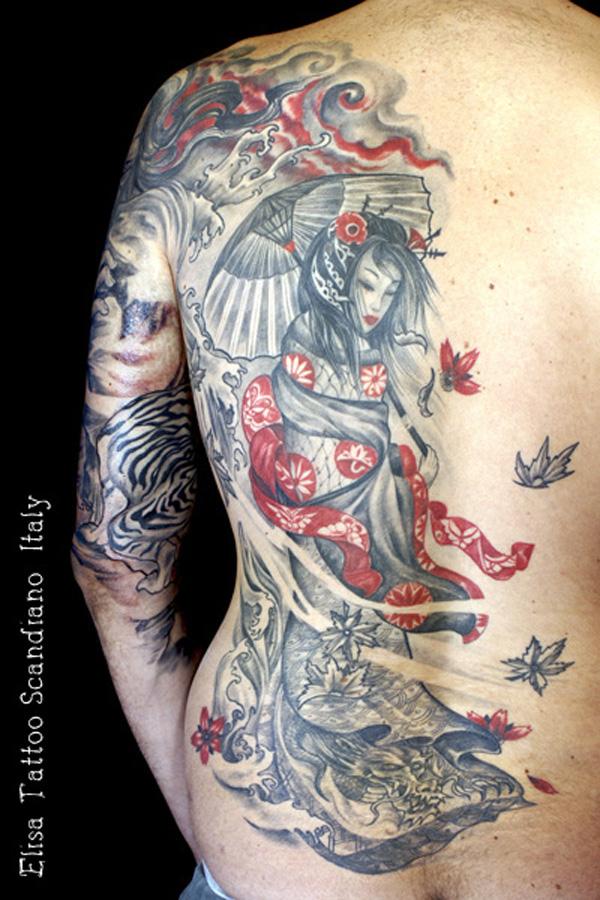 Half-back Geisha Tattoo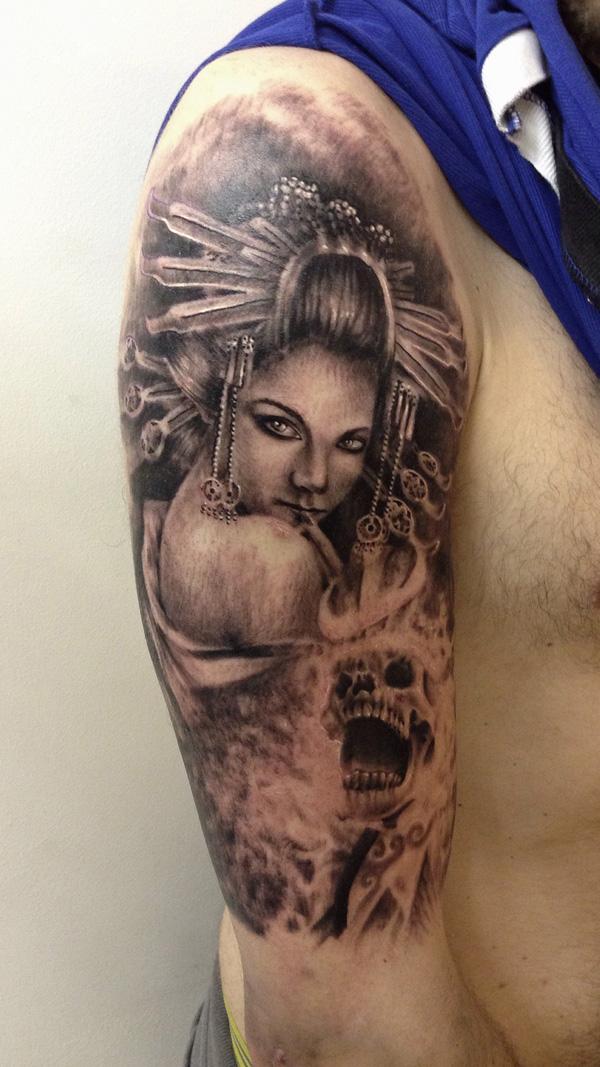 Geisha Skull Tattoo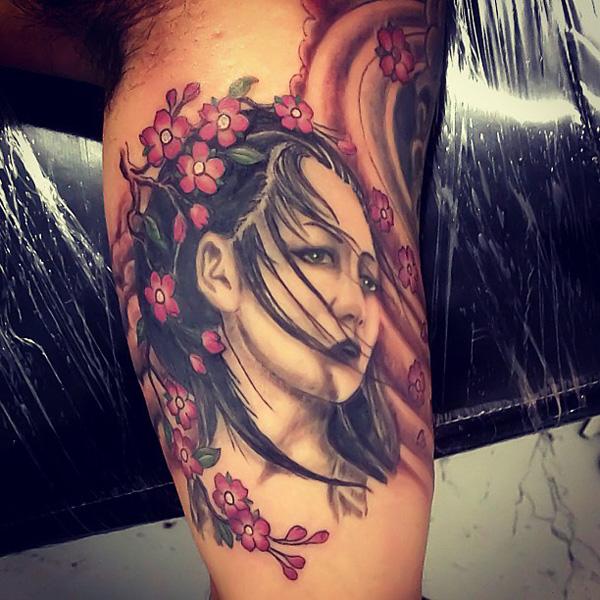 Geisha Portrait Tattoo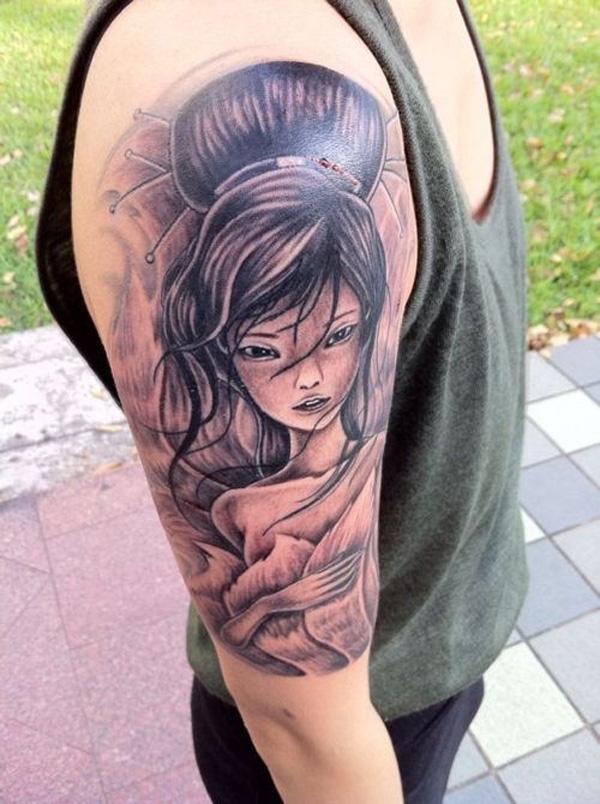 Geisha Sleeve Tattoo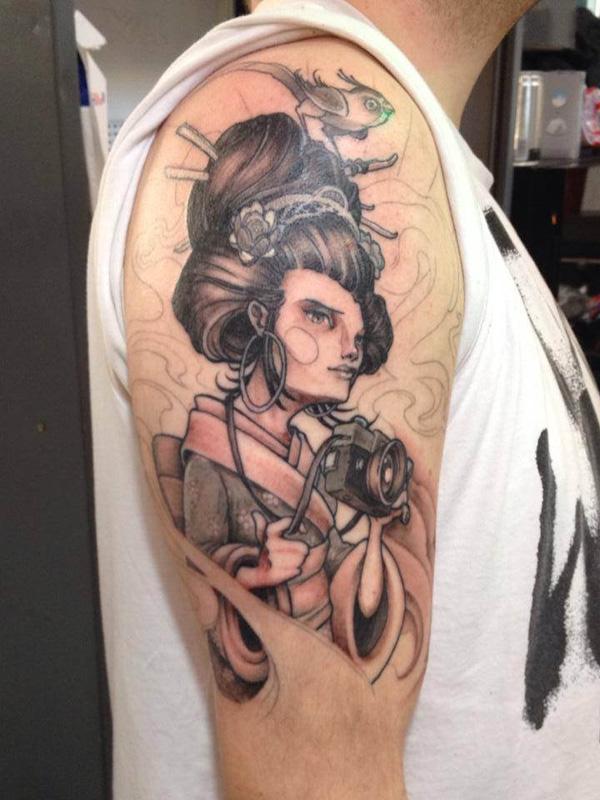 Creepy Geisha Sleeve Tattoo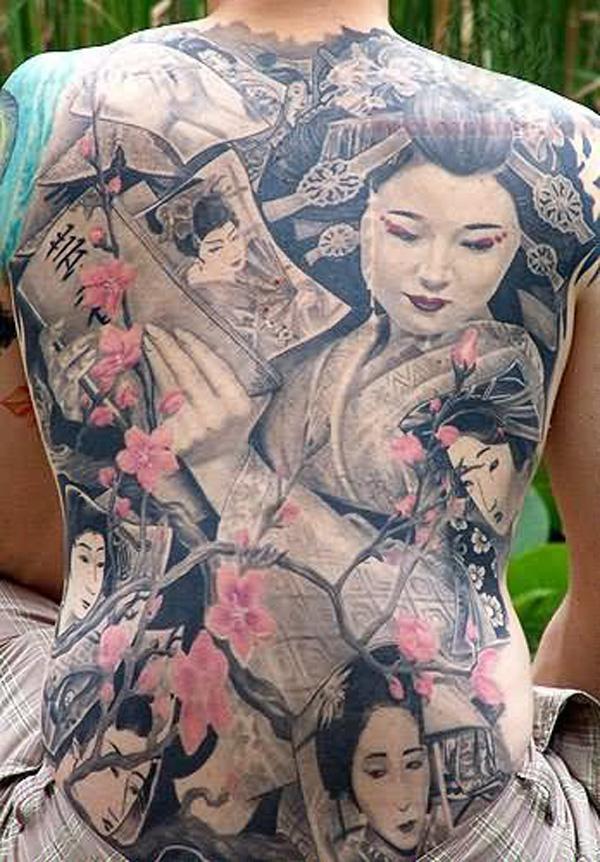 Fullback Geisha Tattoo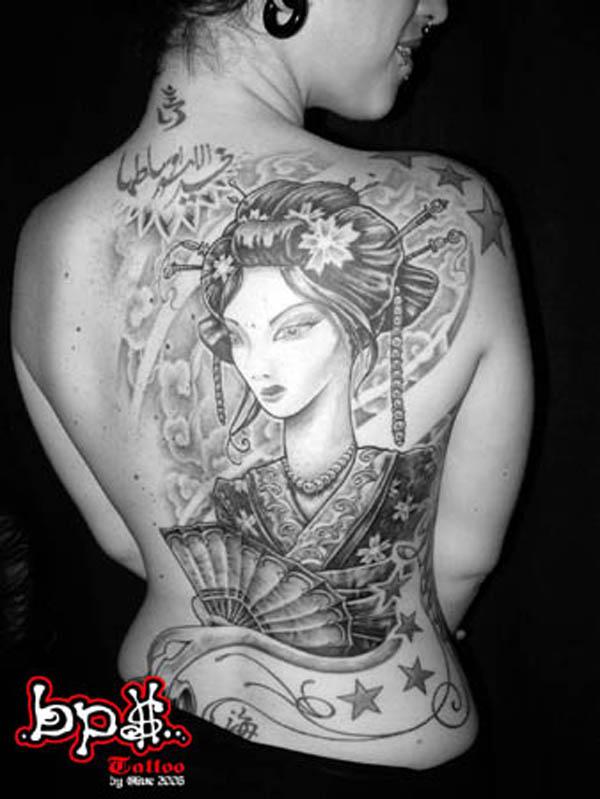 Geisha back tattoo for women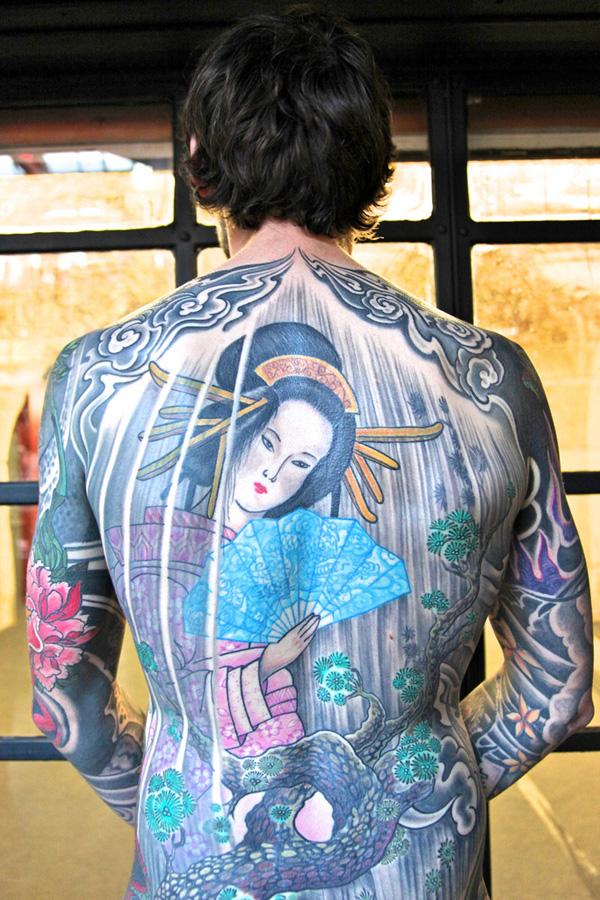 Geisha fullback tattoo for men
The geisha tattoo features Geisha dressing Japanese tradition costume Kimono with elements to accent strong culture impact. The whole tattoo covers full back and sleeve.
Beautiful geisha sitting with flowers and butterflies.