Wolves have always been a symbol of strength, courage, and loyalty. They are also associated with family and protection. With the rise of wolf tattoos, more and more people are getting creative with their designs. From traditional black ink to colorful watercolor designs, there is no limit to what you can do with this type of animal tattoos.
What Does a Wolf Tattoo Represent?
Wolf tattoos are becoming increasingly popular, and it's easy to see why. They are a powerful symbol of strength and resilience, with many people looking to the wolf for inspiration in their lives. This creature is often associated with courage, intelligence, loyalty, and family. It is also believed that wolves have an ability to see the truth in any situation.
The meaning of the wolf varies from culture to culture and person to person. In some cultures, wolves are seen as protectors who guide lost souls home. In others, they represent freedom and independence. Wolf symbolism has been around for centuries and can be found in many different cultures around the world.
No matter what your personal interpretation of a wolf tattoo may be, it is sure to be a powerful reminder of strength and resilience that will stay with you through life's toughest challenges.
Different Types of Wolf Tattoo Designs & Styles
Wolf tattoos are a great way to express your individuality and creativity. They come in many different designs, styles, and sizes that can be tailored to suit your exact needs. Popular designs and styles include, but not limited to,
Angry wolf
Lone wolf tattoos
Wolf and moon
Watercolor designs
Geometric wolf
Sketch style
Wolf family
Abstract wolf
Wolf head designs
Below we will explore these ideas, including 90 design examples that are sure to shock your mind. We'll look at different styles of wolf tattoos as well as some unique ones that you may not have considered before. Whether you're looking for a small and subtle design or something bold and eye-catching, we've got you covered! So let's dive into these inspiring ideas and find the perfect wolf tattoo for you!
Lone wolf tattoos
People who want to show their independence, individuality, and power often get a tattoo of a lone wolf. The image of a wolf, especially a lone one, is often associated with traits such as loyalty, courage, and resilience. The lone wolf is a sign of a person who is independent and can live on their own, but can also work with others when they need to. There are many different ways to make a lone wolf tattoo, from an accurate picture to an abstract or stylized one. No matter how it looks, a lone wolf tattoo is a powerful way to show that you are strong and unique.
Upper arm tattoo with a wolf under the moon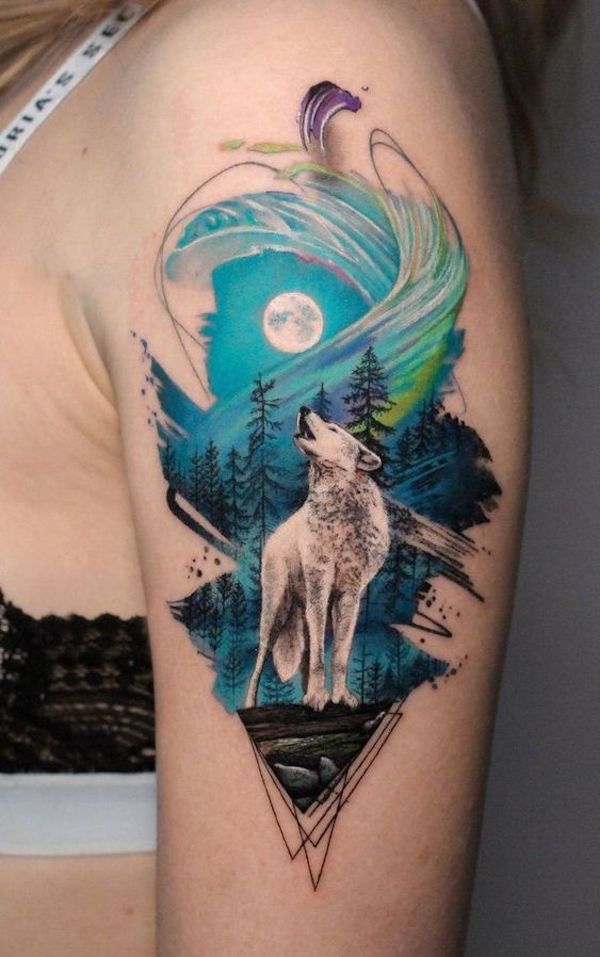 Lone wolf and moon in sketch style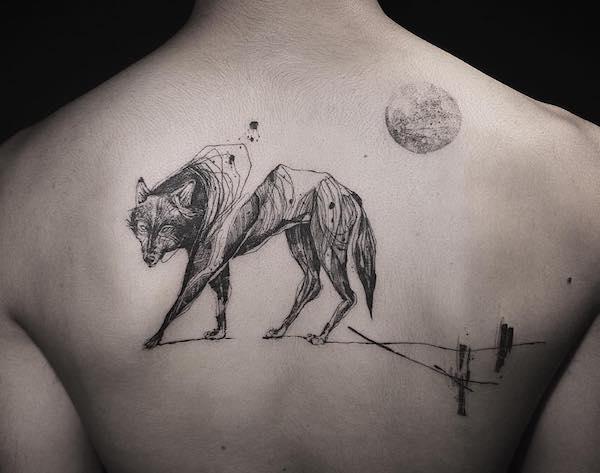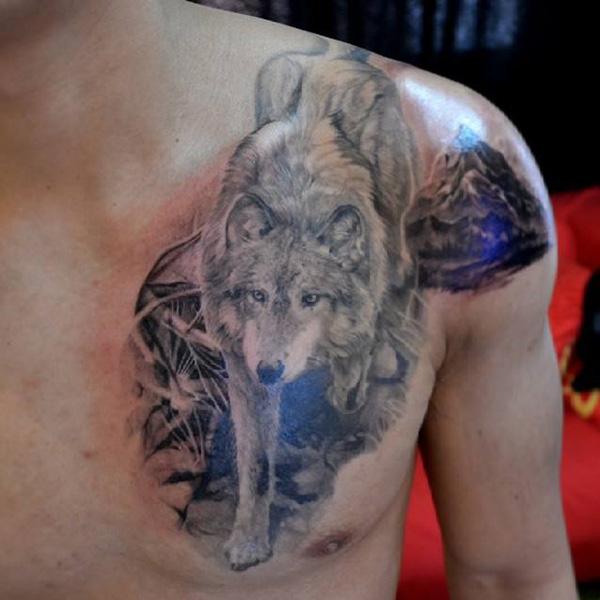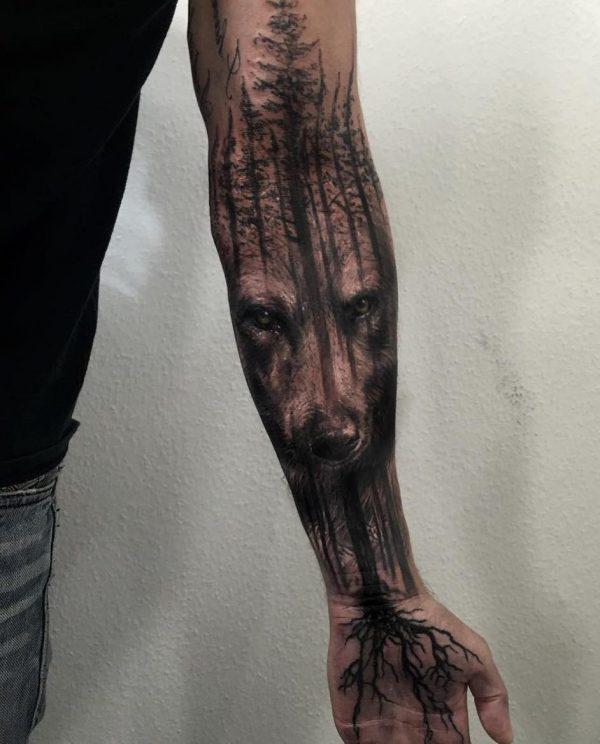 3D wolf tattoo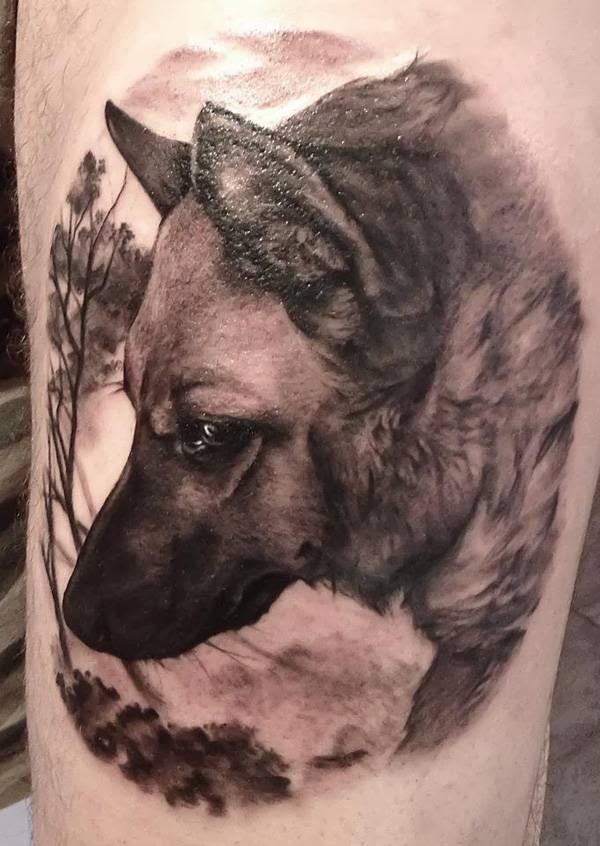 Walking wolf tattoo on chest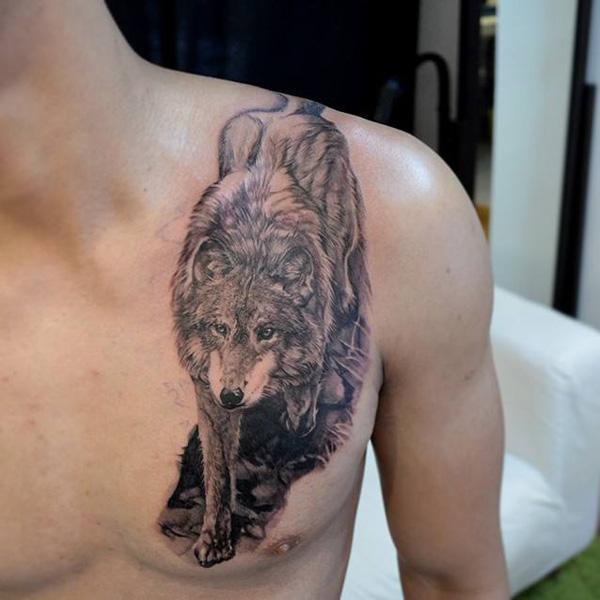 A tattoo of a wolf that goes from the hip to the leg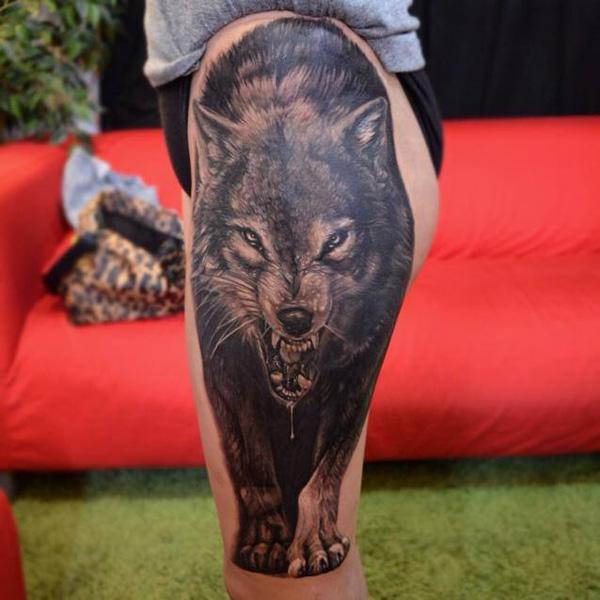 A lone wolf tattoo with cherry blossom and waves in Japanese style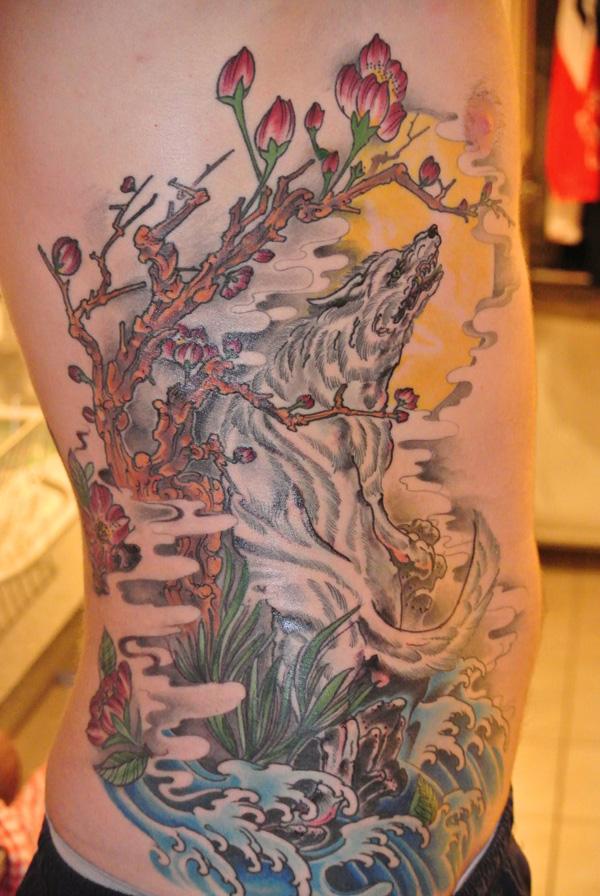 Wolf with quotes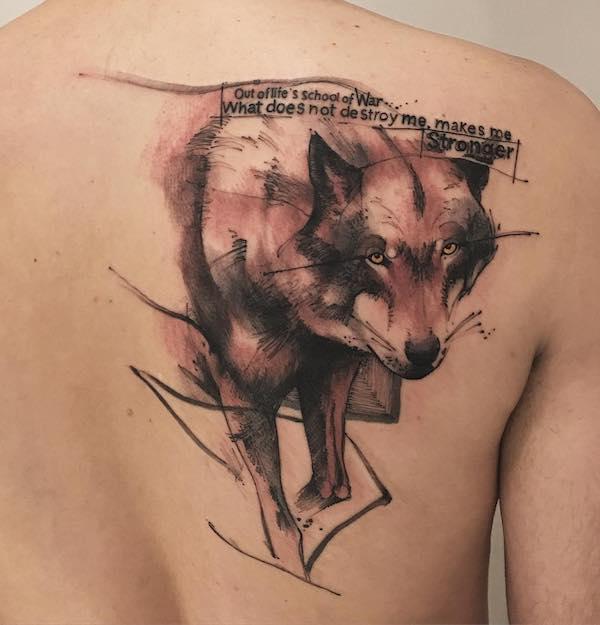 What does not destroy me makes me stronger.
Wolf and Moon
People who like tattoos often get ones with a wolfs and a moon on them. When these two things are put together, they make a picture that is both beautiful and mysterious. Wolves are often seen as strong, loyal, and independent. The moon, on the other hand, is a sign of women, intuition, and the way nature changes over time. A wolf howling at the moon is a classic picture that shows how wild wolves are, while a wolf in the forest under the moon shows the magic and mystery of the wild. Most of the time, these tattoos are done in black and grey, with lots of small features and shading to make them look three-dimensional. Whether you go for a realistic or stylized design, a wolf and moon tattoo is a classic and beautiful choice.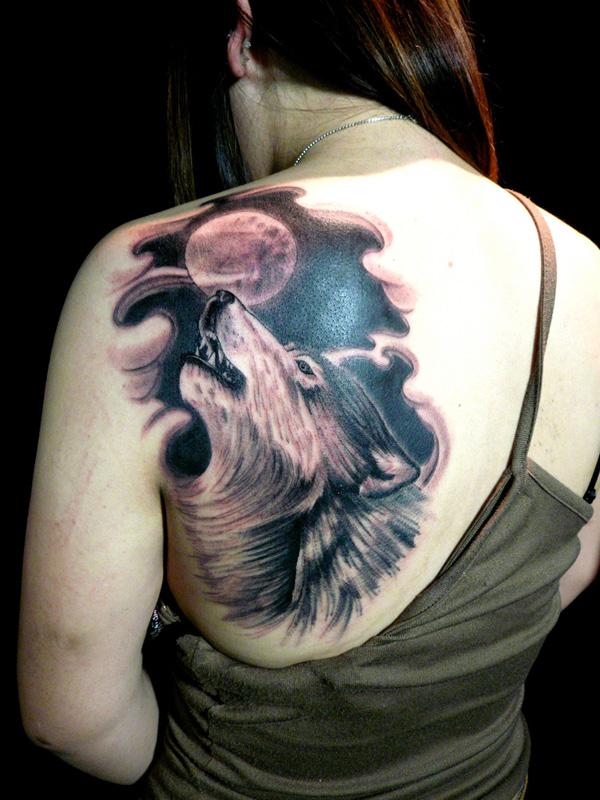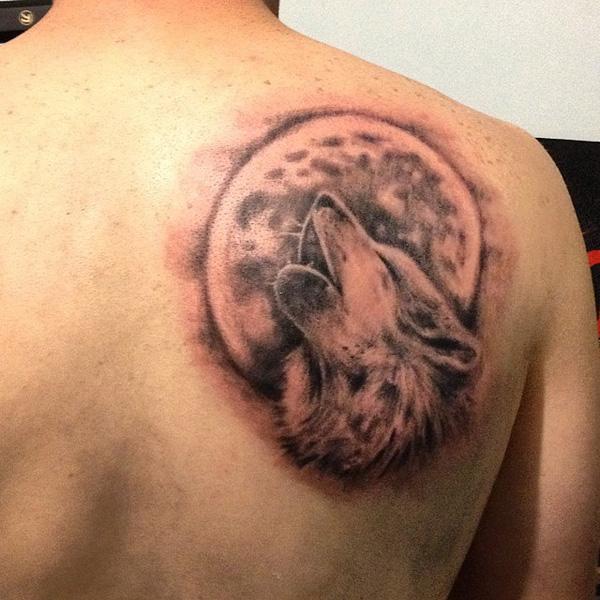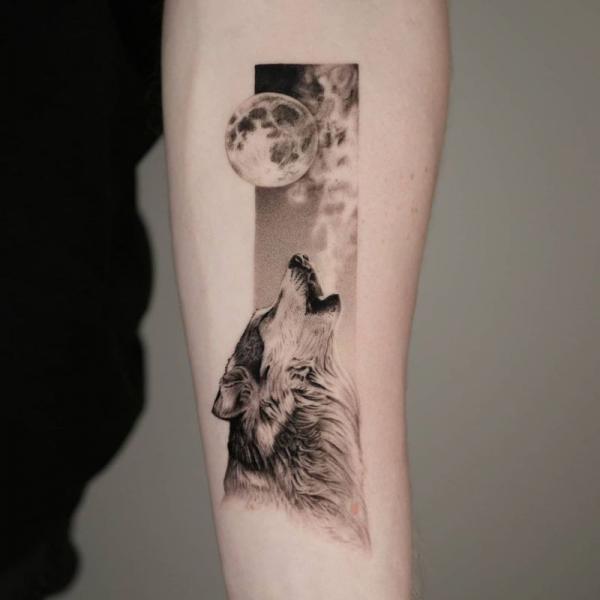 A Wolf howling at moon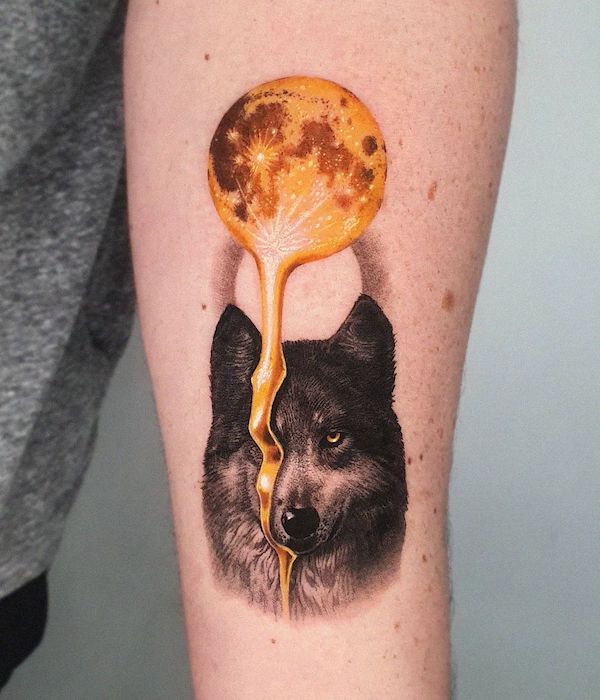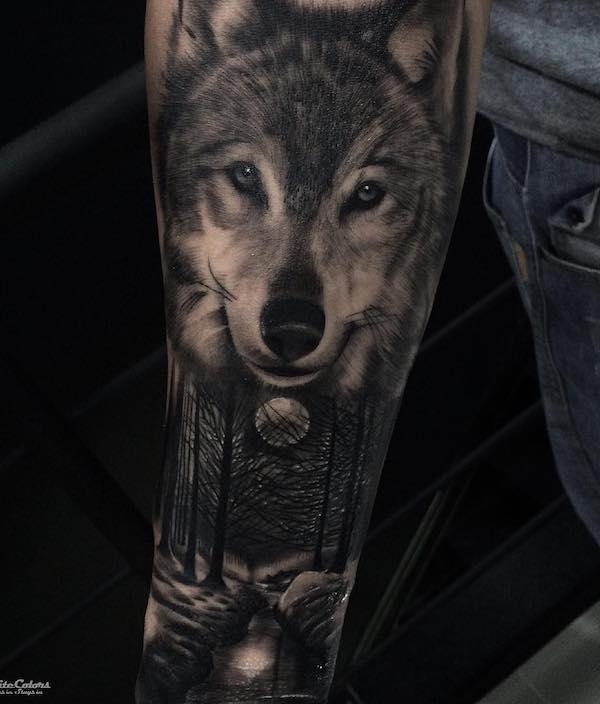 Watercolor wolf tattoos
Watercolor wolf tattoos are a popular choice for those who want a unique and artistic take on the traditional wolf tattoo. These tattoos feature stylized designs that are filled in with vibrant watercolor-style washes of color. The results is a beautiful and eye-catching tattoo that looks like a watercolor painting on the skin. Watercolor wolf tattoos often incorporate elements of nature, such as trees, mountains, or the moon, to create a stunning and cohesive design.
Wolf head on upper arm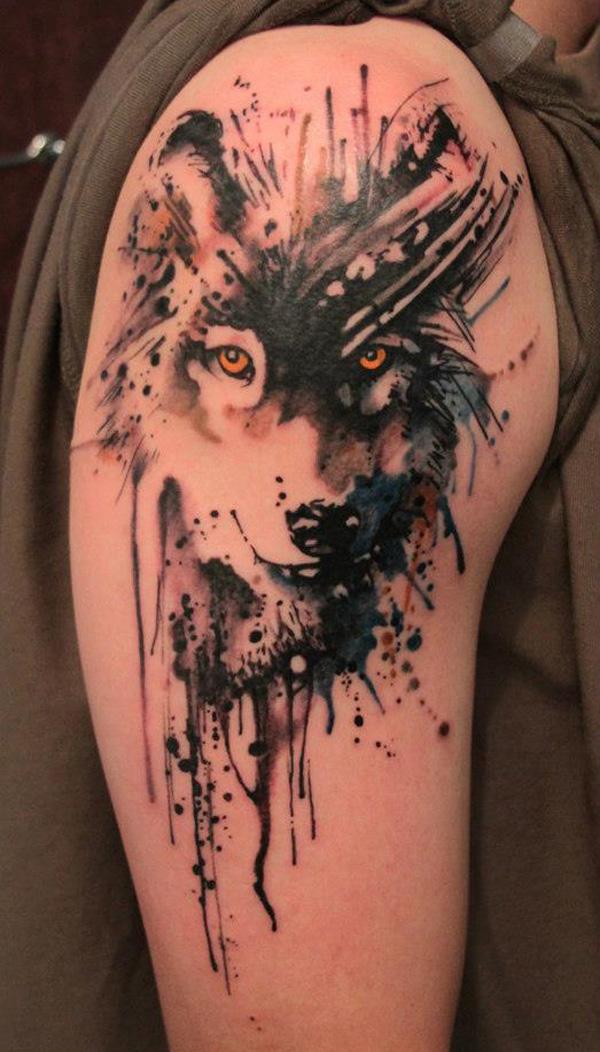 This tattoo depicts a wolf head in amazing detail, with black ink splashes creating depth and contrast. The watercolor technique gives it a soft, ethereal quality that is both haunting and beautiful. It is a true work of art that speaks to the wild and mysterious nature of the wolf.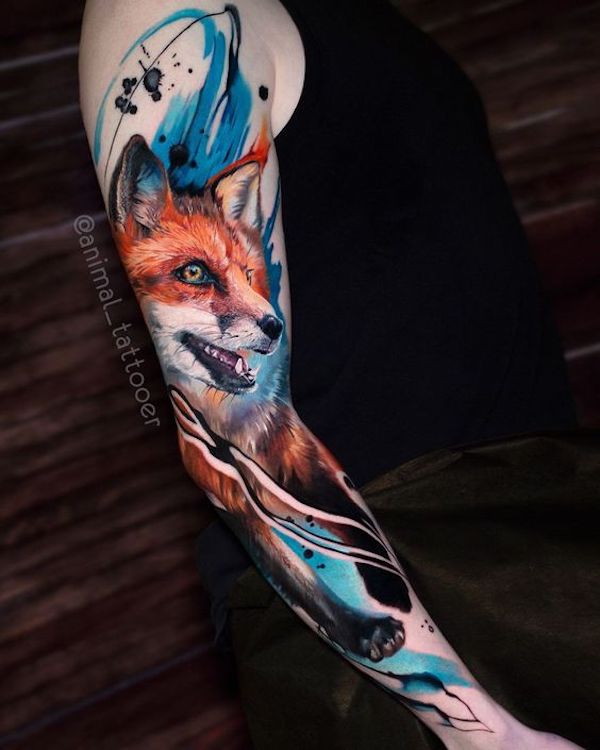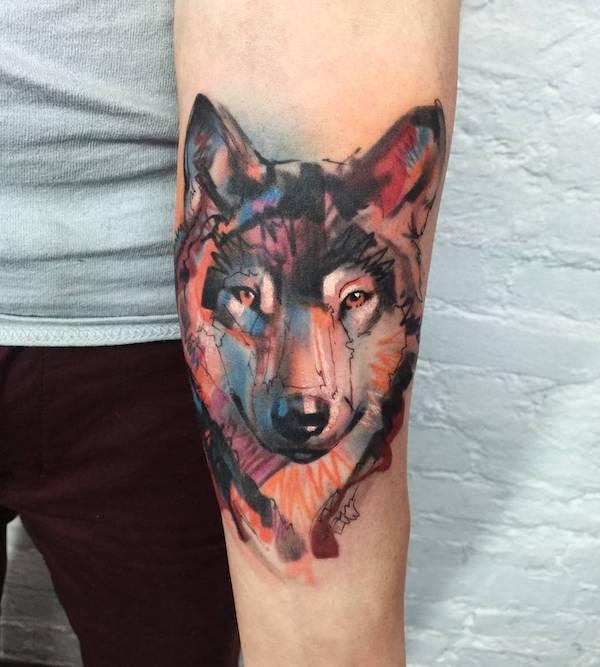 Watercolor wolf tattoo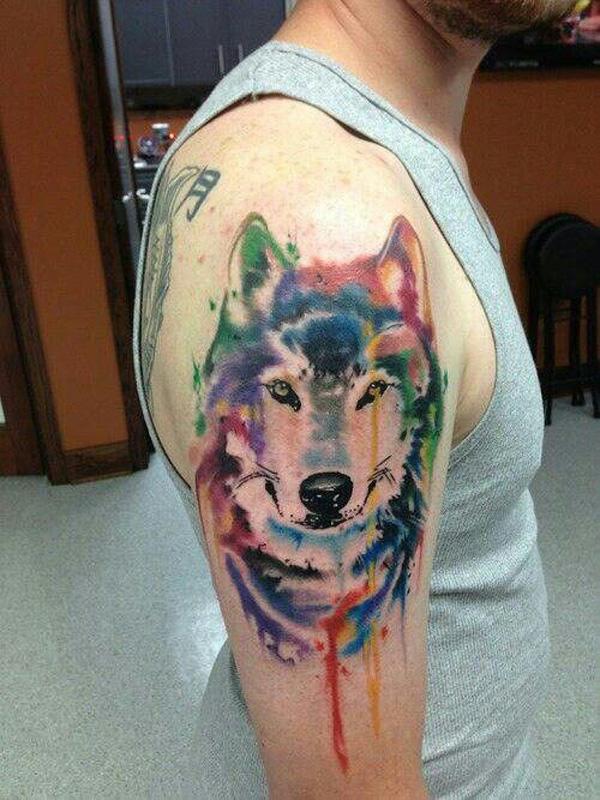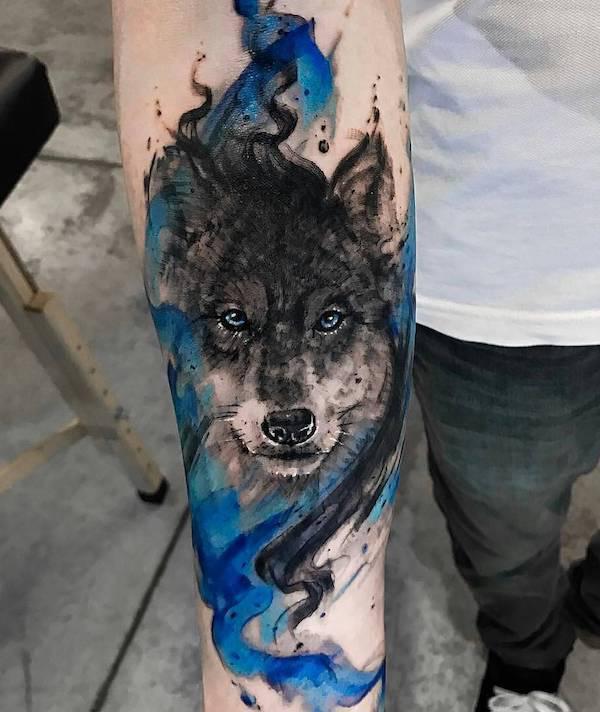 Galaxy wolf head ink on upper arm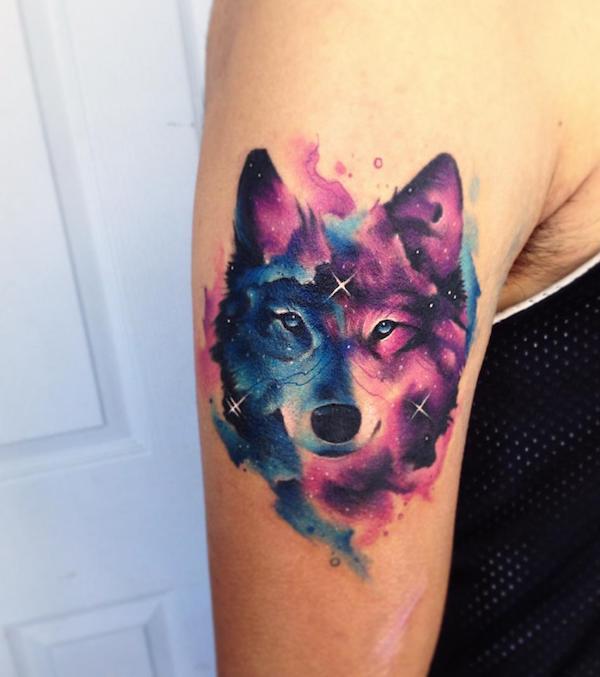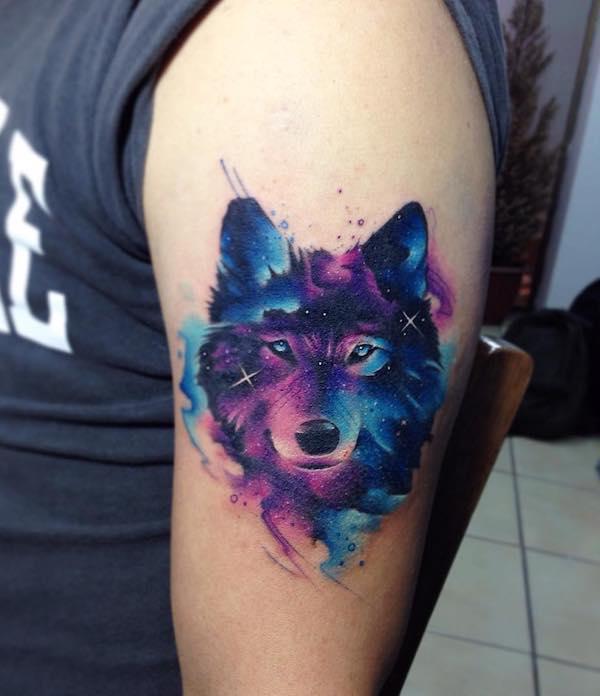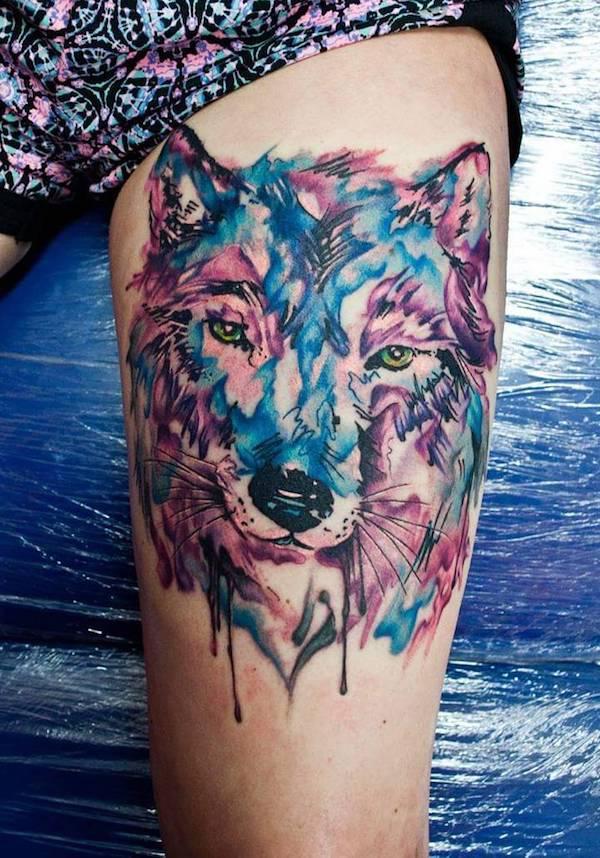 Watercolor ink of a wolf in abstract style on back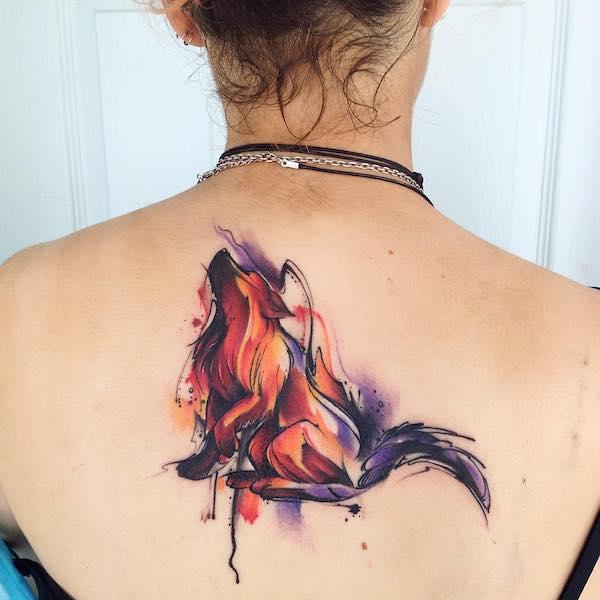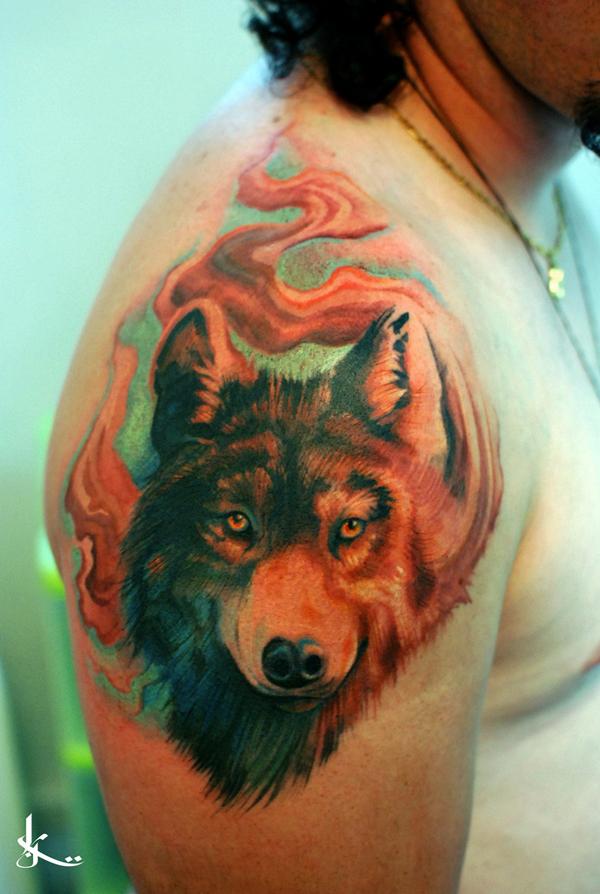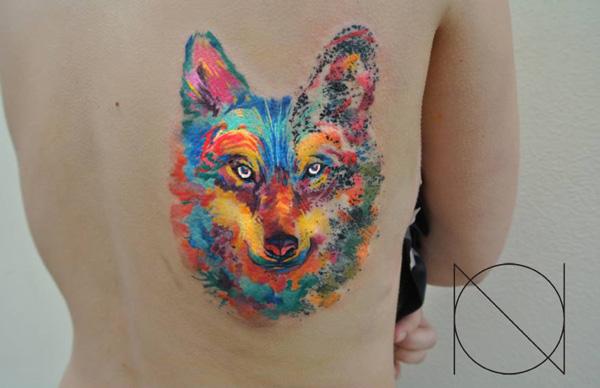 Rainbow and Wolf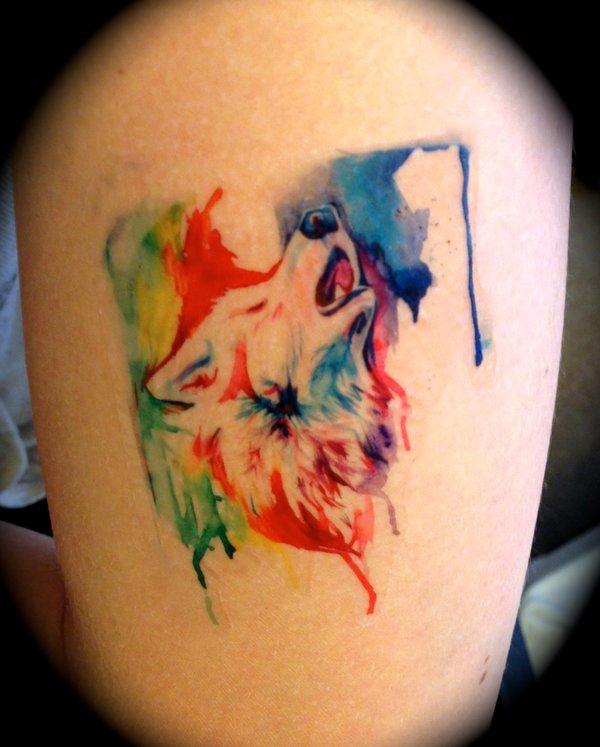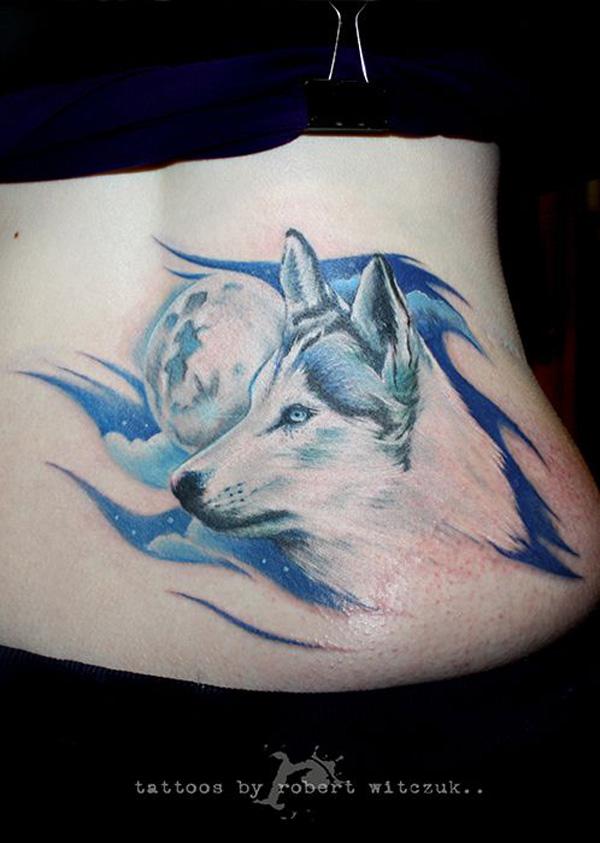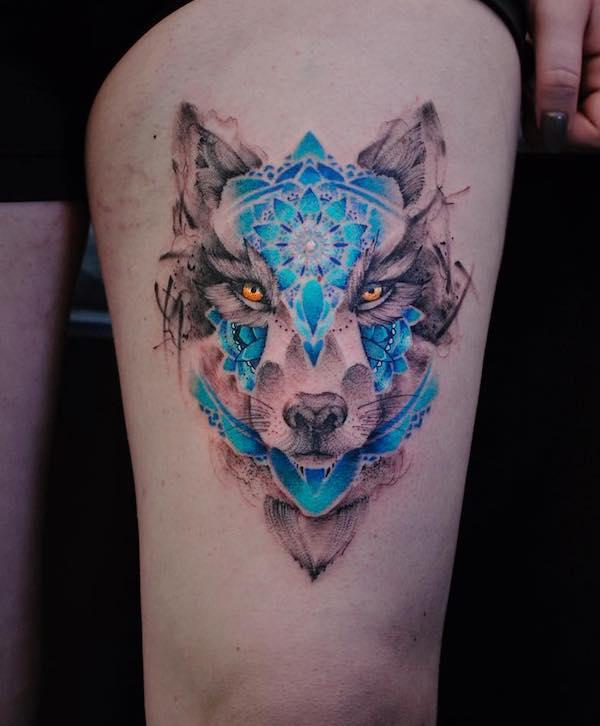 Two wolfs design ideas
People often get tattoos that look like two wolves, and there are many different ways to do this. The artwork can be simple or complicated, stylized or real, and can include many different kinds of symbols. The two wolves can stand for a lot of different things, like the different sides of human nature, the balance of life, or the bond between two people. Some designs may show the wolves in a fierce and aggressive way, while others may show them in a more peaceful and cooperative way. Whether you choose a classic or modern style, a tattoo of two wolves can be a strong and meaningful sign of strength, loyalty, and connection.
Leg tattoo with two realistic wolfs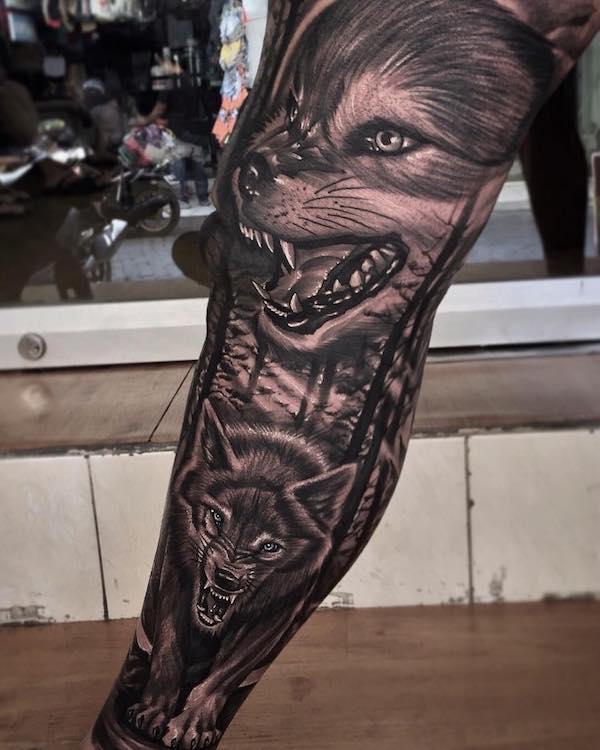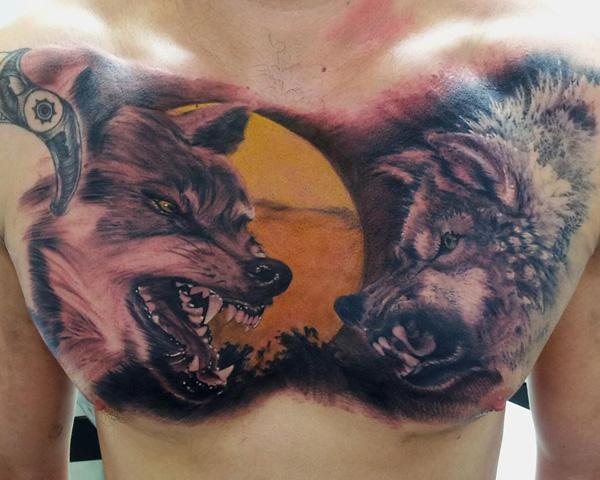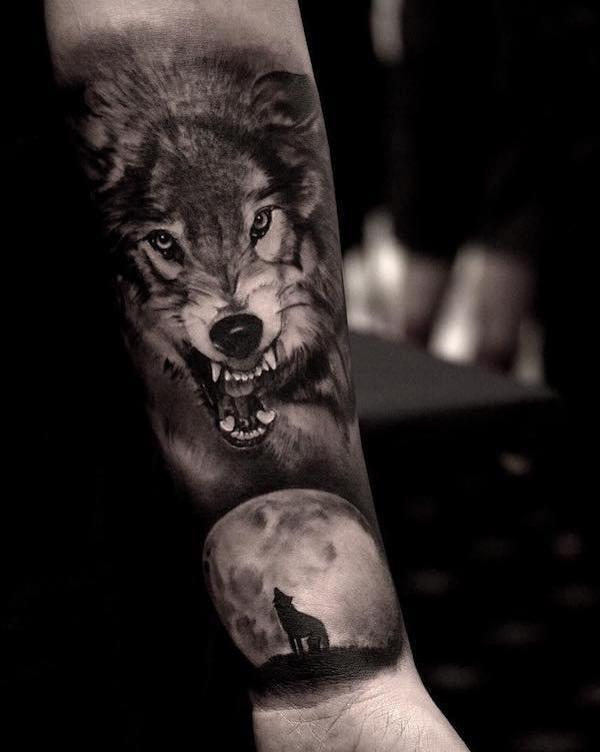 A lone wolf howling to moon and her loved one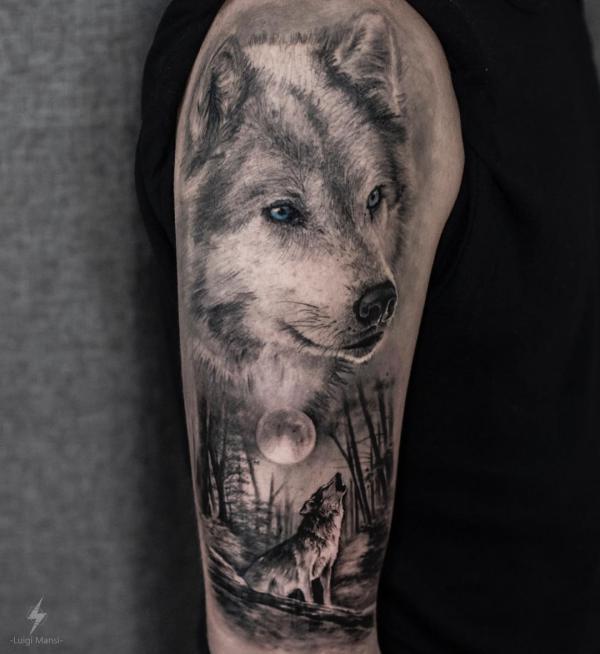 Lone wolf missing her mother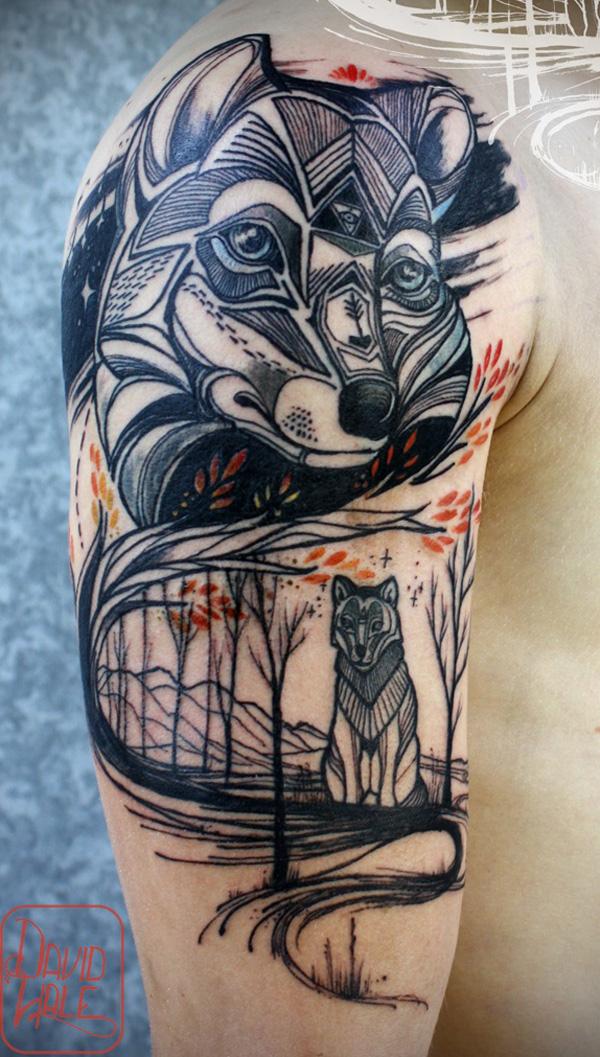 Wolf matching tattoos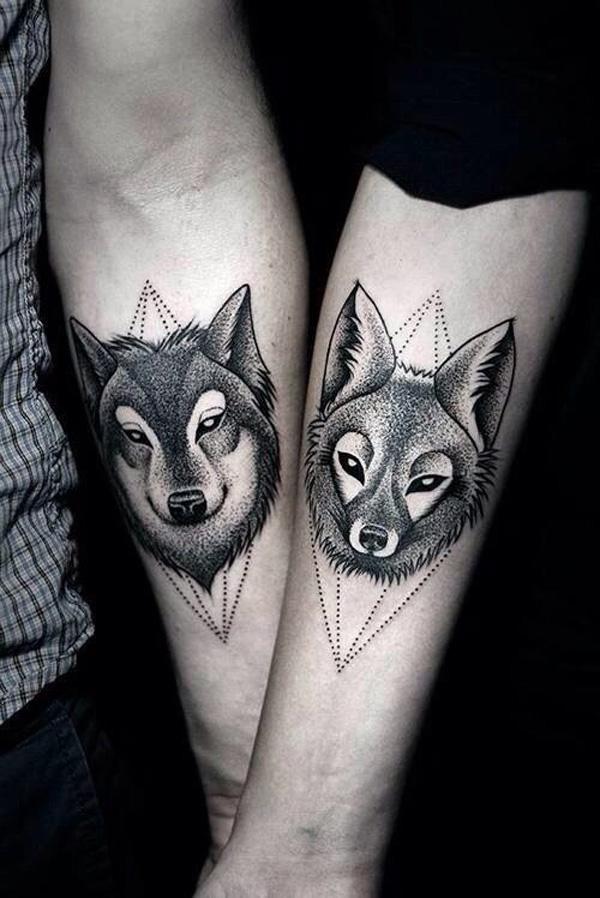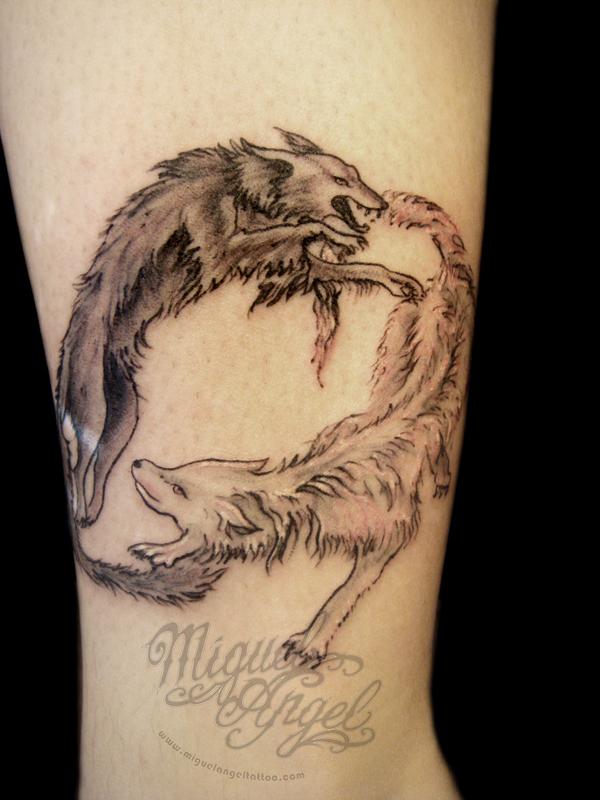 Wolf couples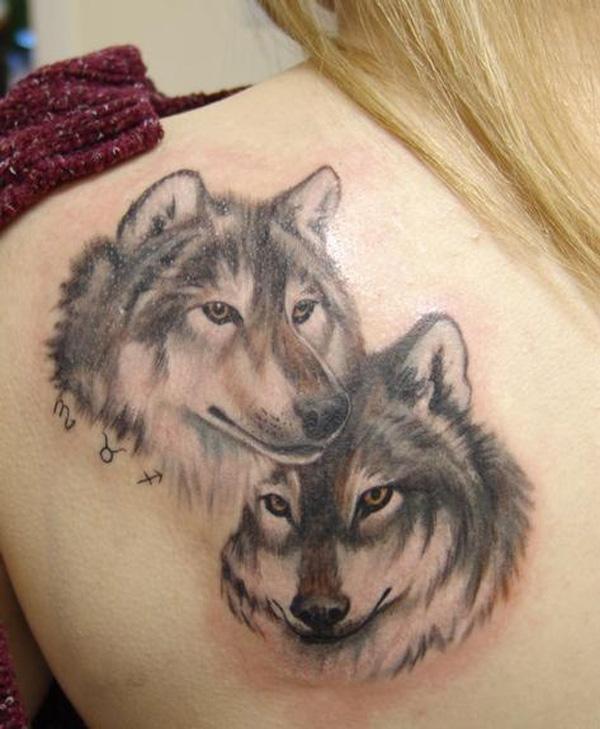 The old wolf peering down at the young one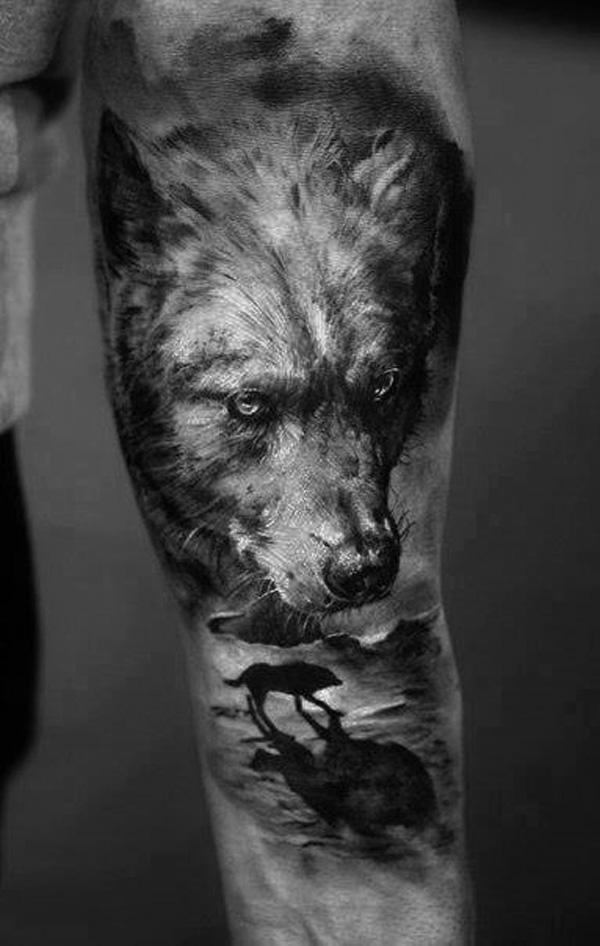 Wolf and human tattoos
Wolf and human tattoos are popular among people who are interested in the spiritual and symbolic links between humans and these beautiful animals. When put together in a tattoo, these two symbols can make a powerful and meaningful artwork. Some wolf and human tattoos show a fierce fight between a person and a wolf, while others show a more peaceful relationship between the two. Wolf and human tattoos are a great choice for anyone who wants a unique and meaningful piece of body art because there are so many ways to make them.
Native American Tattoo – realistic Indian girl wearing a wolf headdress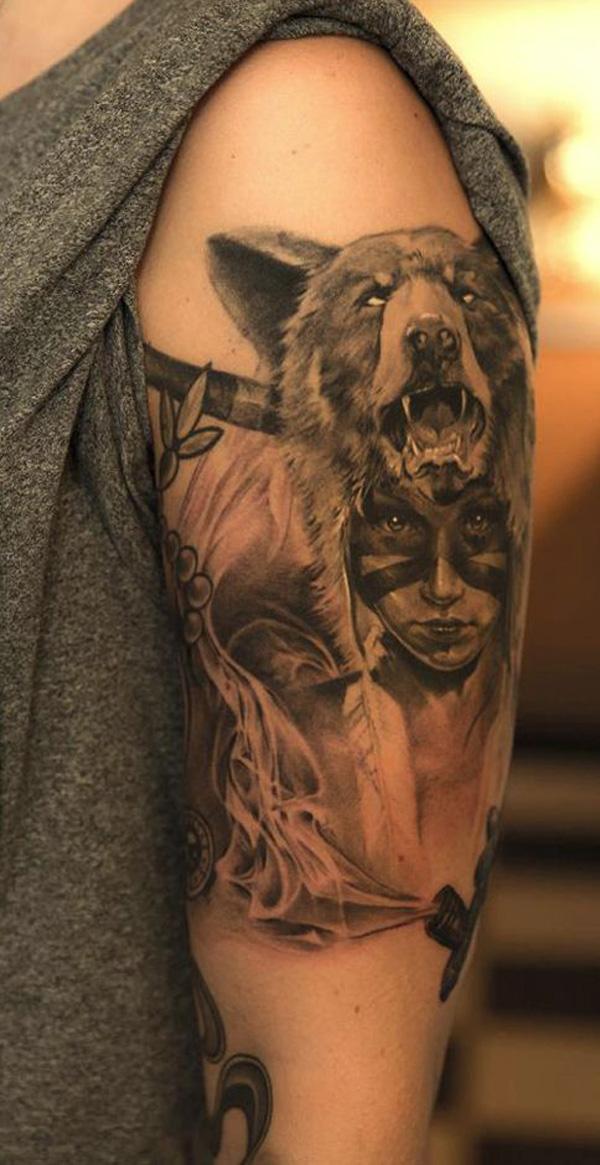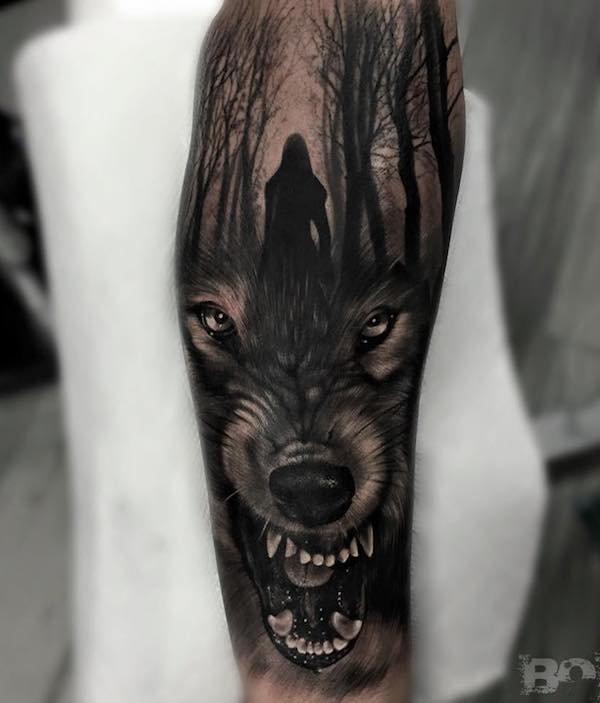 Little red riding hood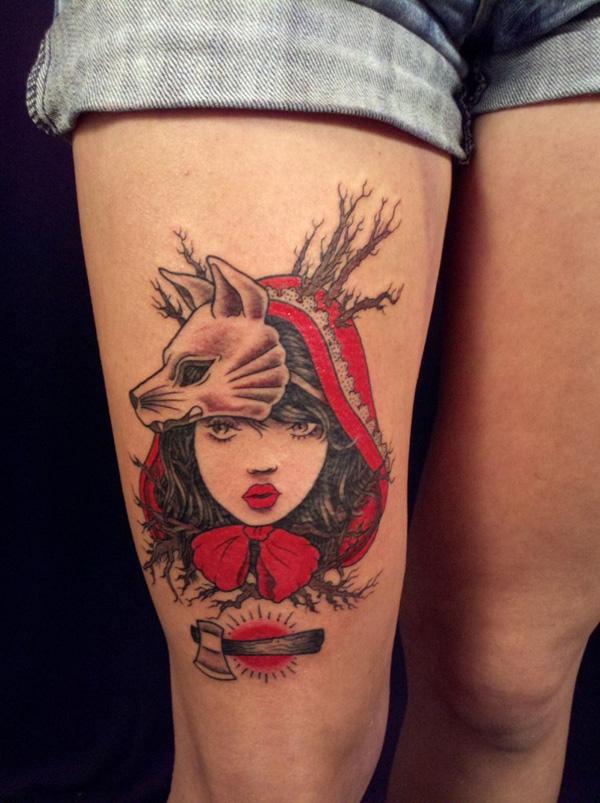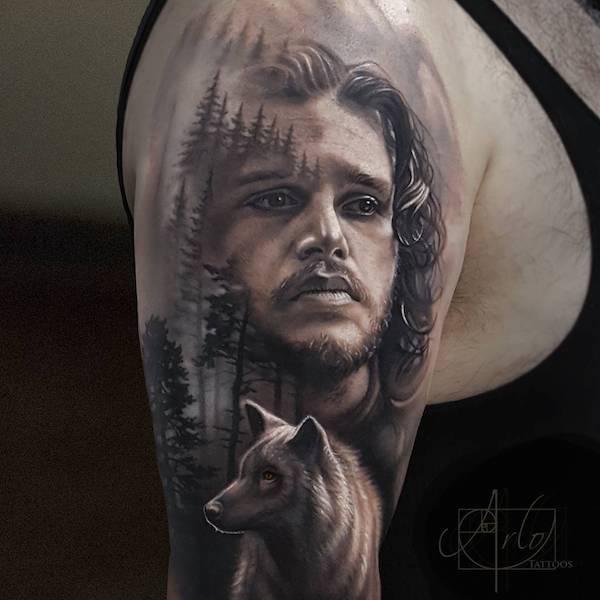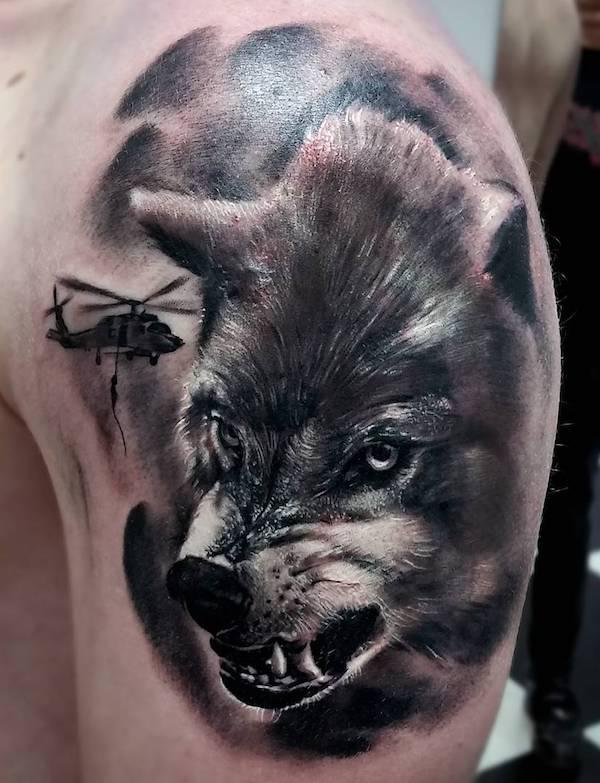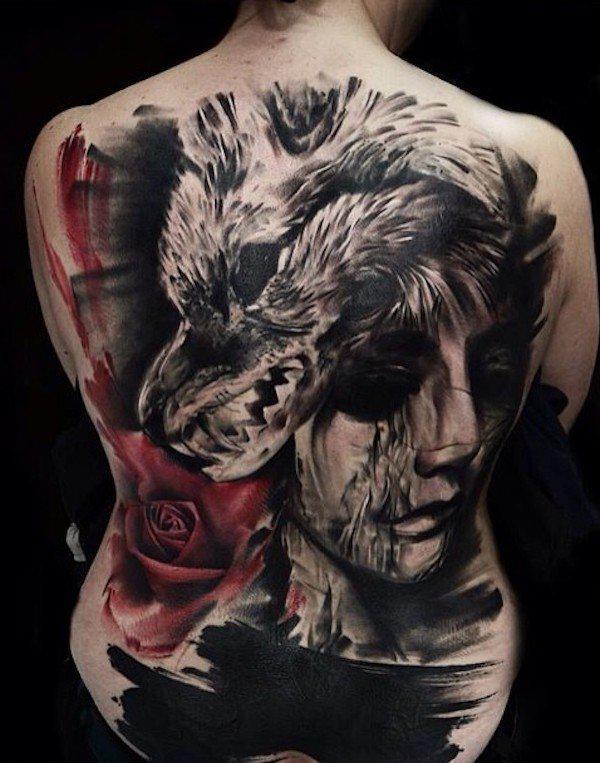 Sketch style
Wolf tattoos in sketch styles are a popular choice among those who are looking for a more artistic and abstract design. These tattoos typically feature a wolf depicted in a rough, sketch-like style, with bold, sweeping lines and shading that gives the impression of a pencil or charcoal drawing. The sketch style allows for a lot of creativity and interpretation, with some designs incorporating other elements such as flowers, geometric shapes, or abstract patterns. Wolf tattoos in sketch styles can represent a wide range of meanings, from strength and power to loyalty and family. They are a great choice for those who want a unique and visually striking tattoo design.
Wolf head sketch tattoo on inner forearm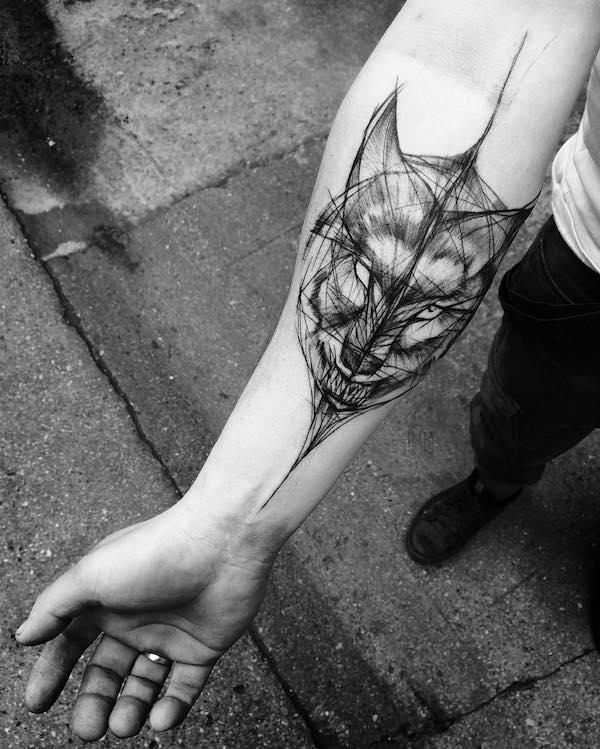 The sketch ink of a wolf head on the inner forearm is a striking depiction of this majestic creature. The line details and shading bring the image to life, capturing the fierce spirit and wild nature of the wolf. It is a bold and powerful tattoo that commands attention and respect.
A wolf running on heartbeat lifeline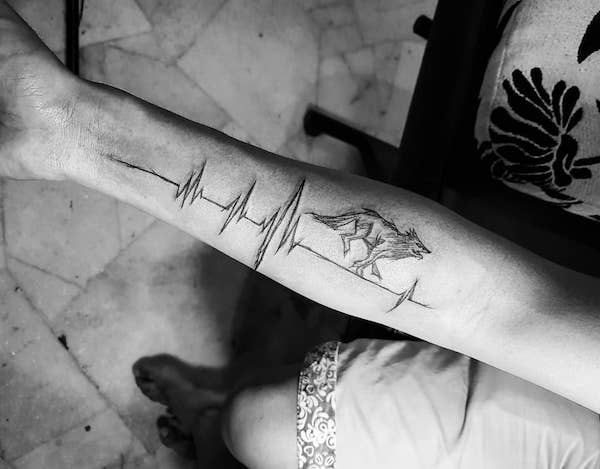 This forearm tattoo features a sketch-style wolf running along a lifeline that mimics the wearer's own heartbeat. The wolf appears to be in mid-stride, with its head turned to the side and its tail trailing behind. The lifeline adds a personal touch to the design, making it a unique and meaningful piece of body art.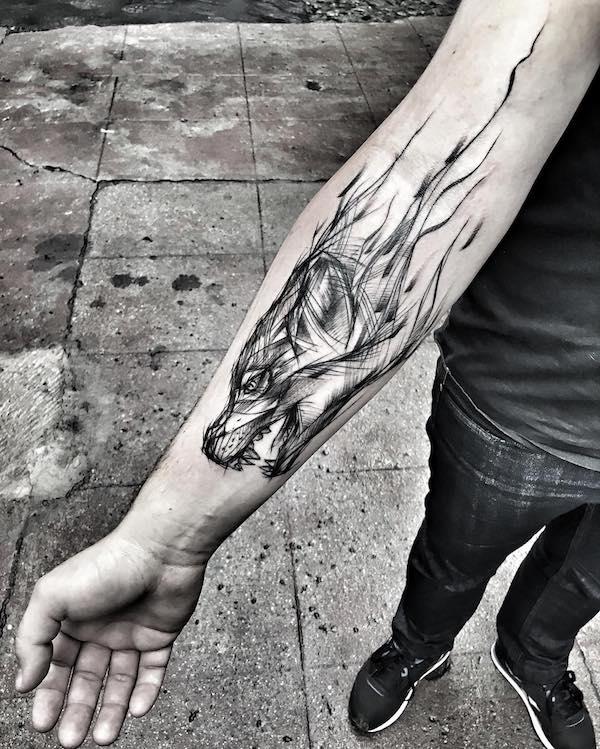 A wolf and a little girl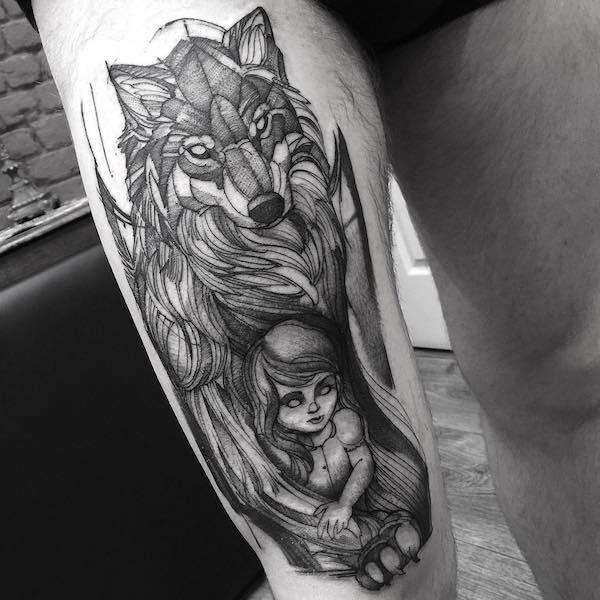 Wolf family tattoos
Wolf family tattoos are becoming more and more popular because they show how close and loyal family members are to each other. In these tattoos, a pack of wolves often stands for each person of the family. The wolves can be different sizes and placed in different ways. In some tattoos, a big wolf represents the parents and smaller wolves represent the children. In some other patterns, the family name or initials may be part of the tattoo. Wolf family tattoos are a powerful way to show how important family is and how a strong family bond can bring people together.
Howling wolf family tattoo on inner forearm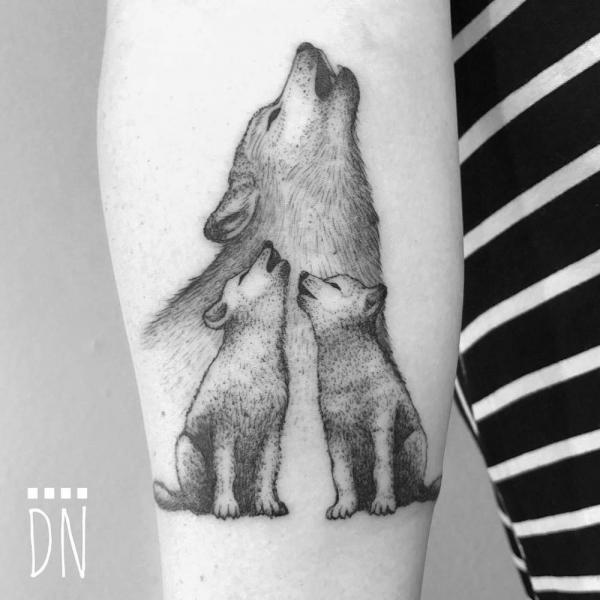 Realistic pack of wolves full back tattoo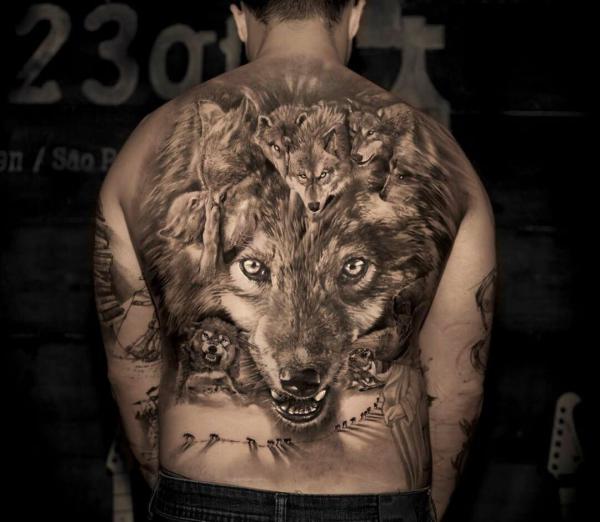 Black and gray wolf family tattoo on upper arm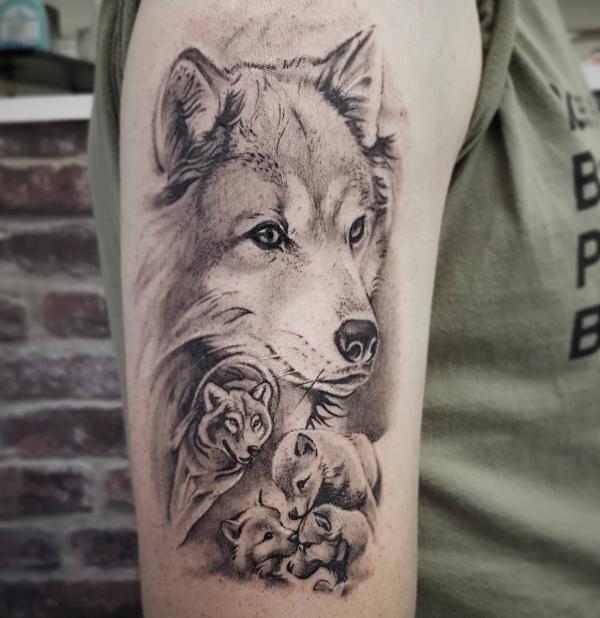 Gray Wash wolf family tattoo on upper arm1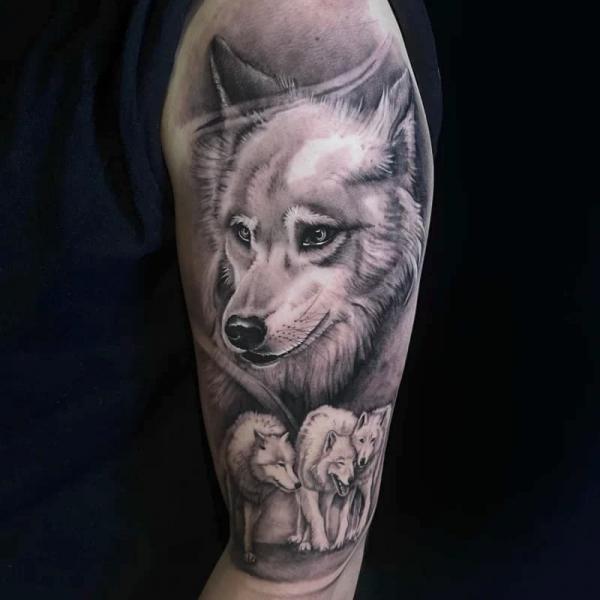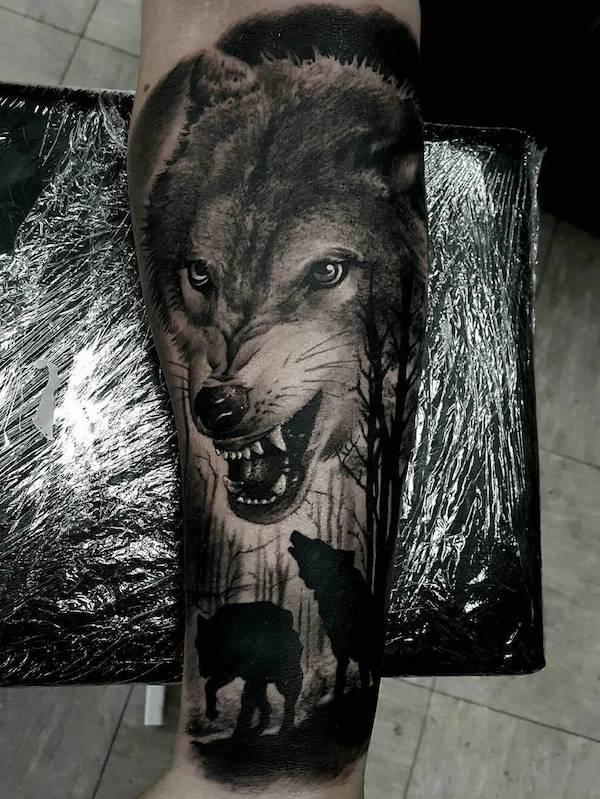 Angry Wolf tattoos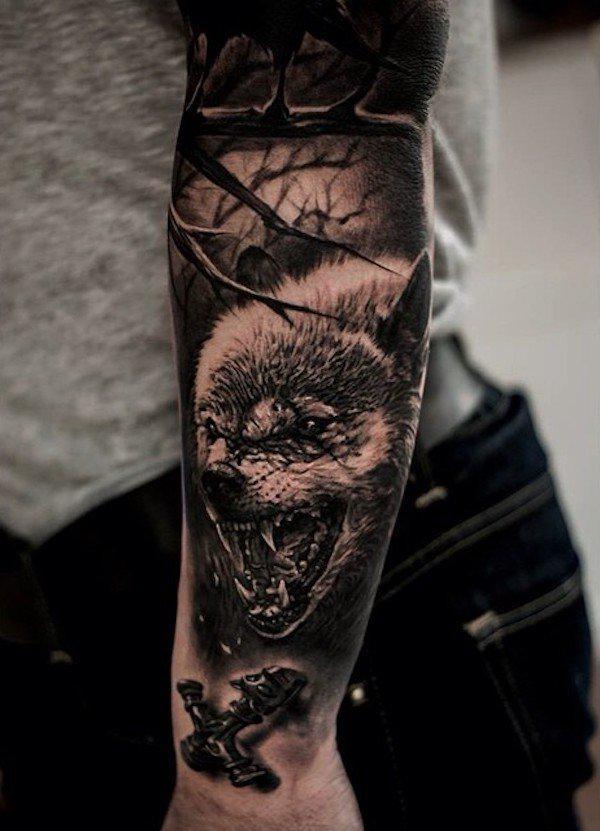 Howling wolf and skeleton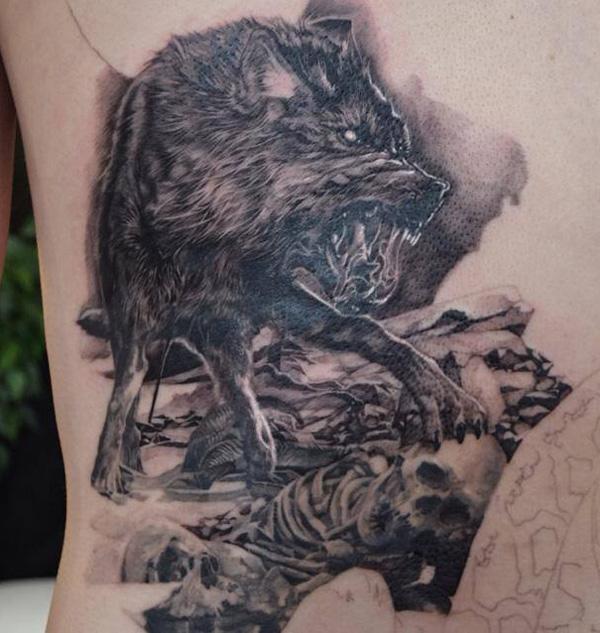 Angry wolf in forest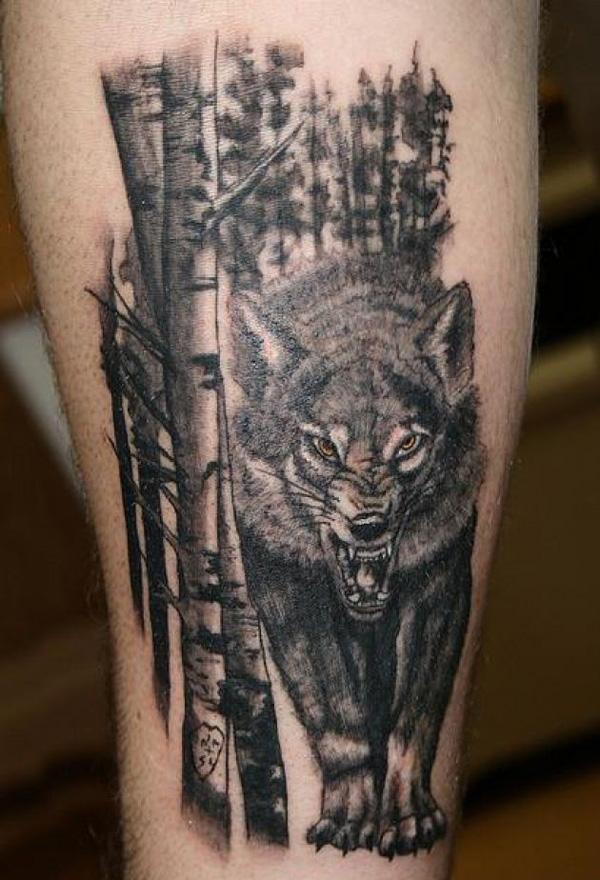 Wolf and skull
he wolf and the skull are both popular tattoo designs, and when put together, they make a strong and striking picture. The wolf often signifies strong, loyal, and fiercely independent, while the skull is a sign of death, dying, and coming back to life. Together, these two symbols can reflect the duality of life and death as well as the idea of welcoming change and transformation. There are a variety of styles out there, from realistic to fanciful, and can be put anywhere on the body. These two iconic symbols are popular among those who wish to express their inner strength and resilience, as well as those who venerate their beauty and complexity.
Sleeve tattoo with wolf skull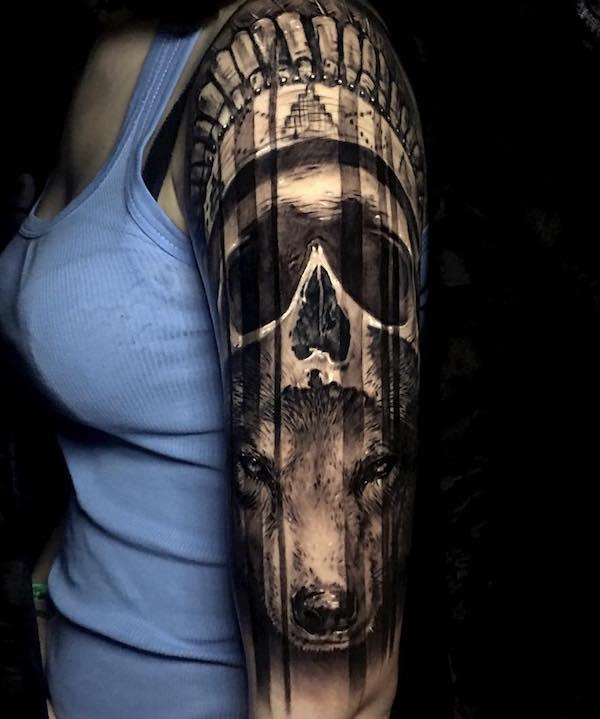 A wolf walking to a man standing on a skull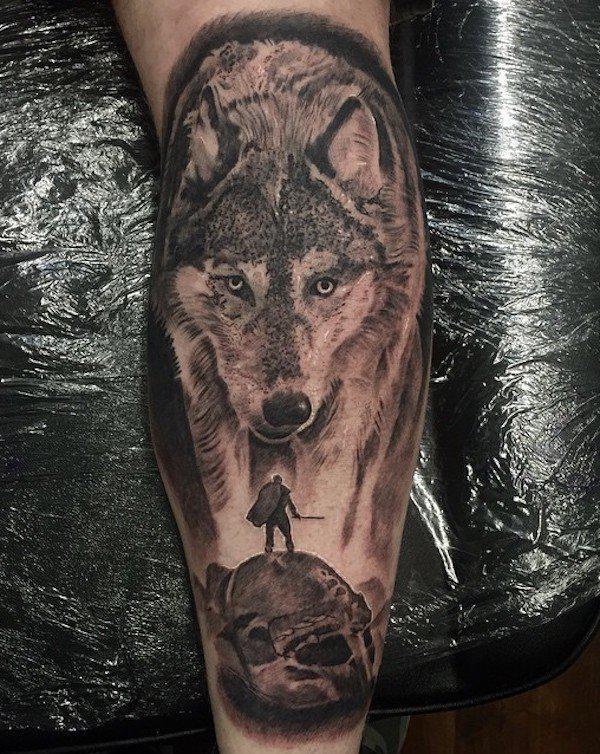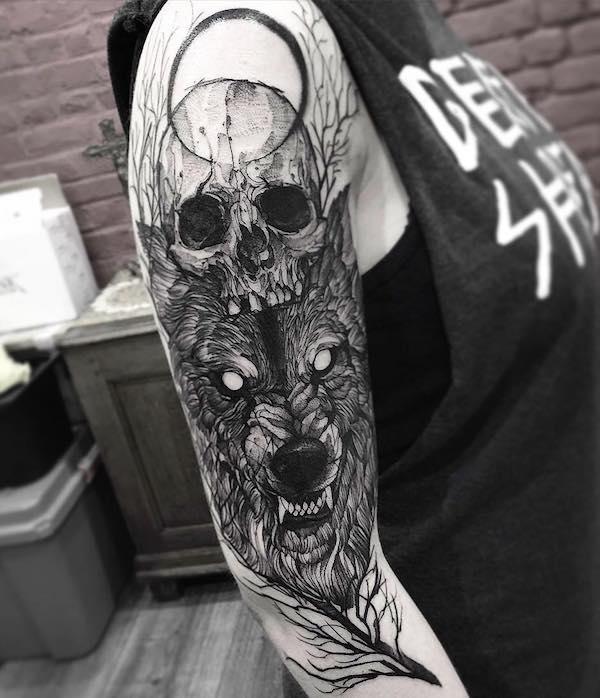 Wolf with flowers
A wolf with flowers is a great choice for people who want their body art to show both the power and beauty of nature. The wolf represents loyalty, bravery, and freedom, while the flowers give the design a bit of femininity and delicacy. You can choose roses, daisies, or cherry blossoms, each of which has a different meaning and symbolism, to go with the wolf. With the flowers around it, the wolf can be shown in different ways, like barking at the moon or standing in a fierce way. The result is a beautiful and strong tattoo that shows how nature is two-sided and how strength and beauty are equal parts of a whole.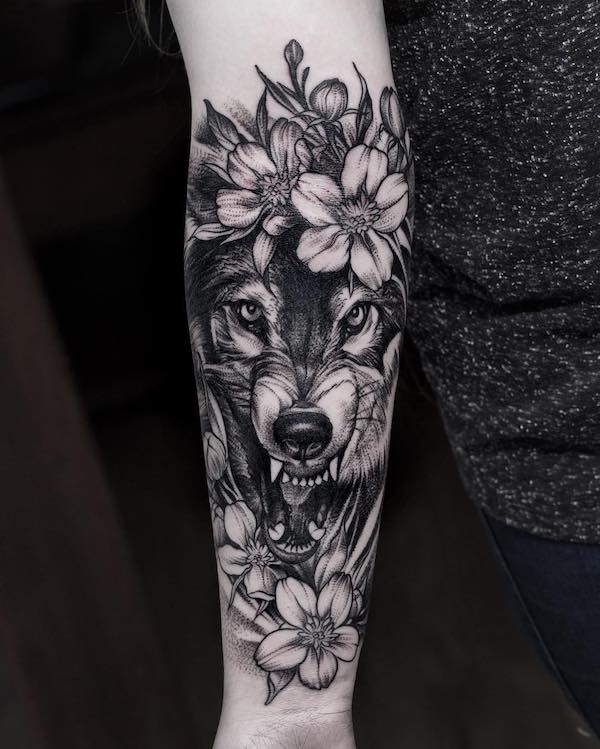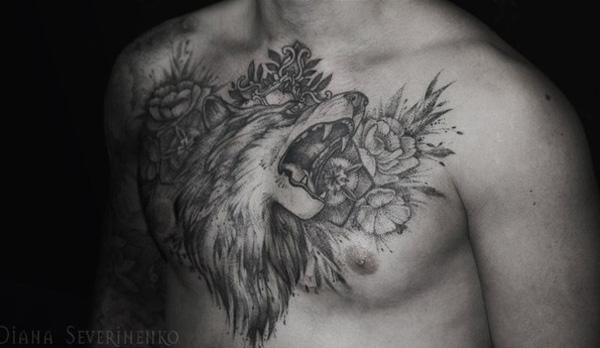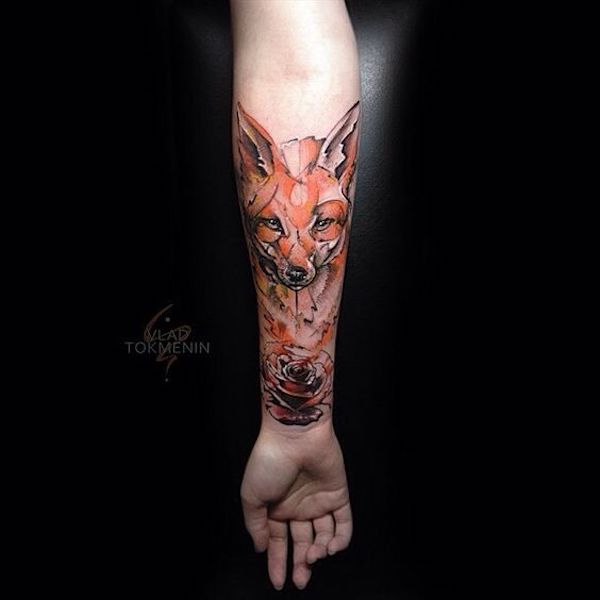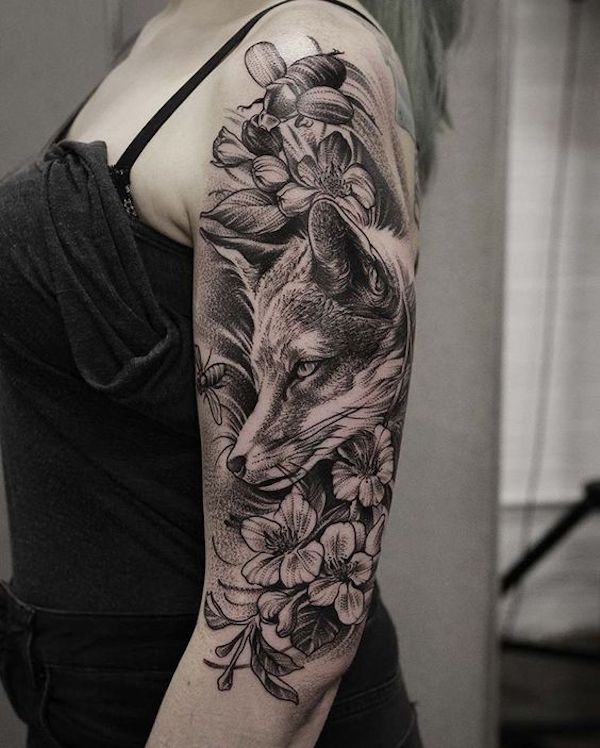 Wolf feather tattoos
Wolf feather tattoos are a popular choice for people who want their tattoo to show both the beauty of a feather and the fierceness of a wolf. When you put these two things together, you get a design that is both physically striking and full of meaning. The feather can stand for freedom, flight, and spirituality, while the wolf can stand for power, loyalty, and intelligence. When these symbols are put together, they make a tattoo that is both important and beautiful. Wolf feather tattoos are often done in black or grey ink, but they can also be done in bright colors to make the image stand out.
Full sleeve tattoo with a wolf and feathers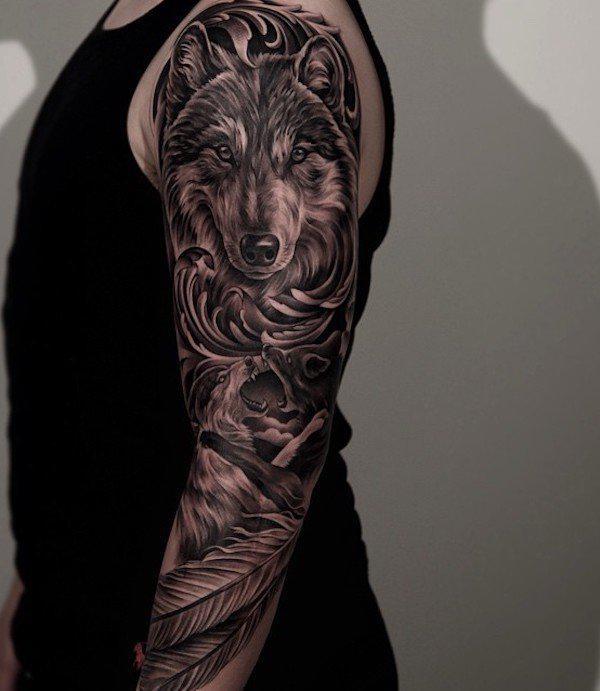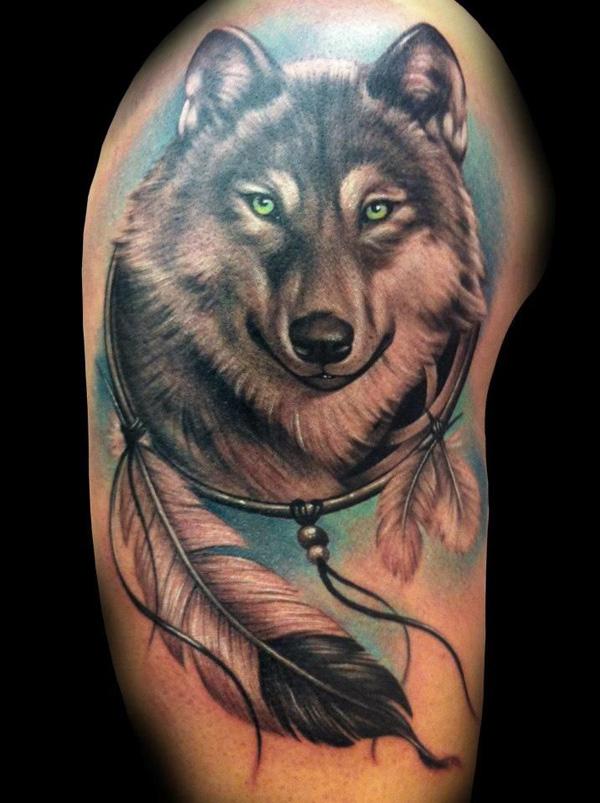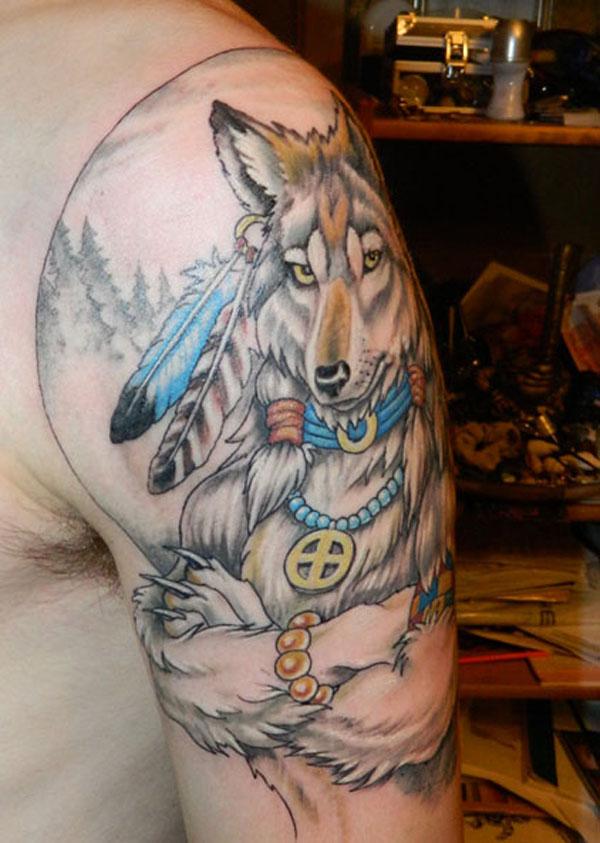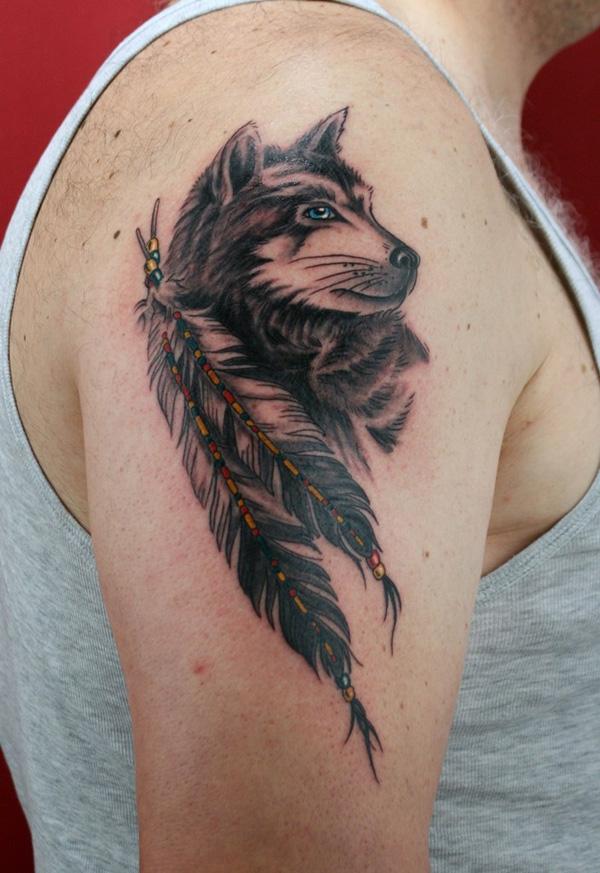 Back tattoo with a Wolf wearing a Native American medicine wheel
Small wolf tattoos
In recent years, small wolf tattoos have become more popular as people look for easy but meaningful ways to show who they are through body art. Most of the time, these tattoos have a simple design with clean lines and simple coloring to make a striking picture of a wolf. Because they are small, these tattoos are also a good choice for people who want to keep their body art simple or are getting their first tattoo. Even though they are small, small wolf tattoos can still show strength, loyalty, and wildness. This makes them a strong symbol for people who feel connected to the wolf's spirit.
A tiny wolf on finger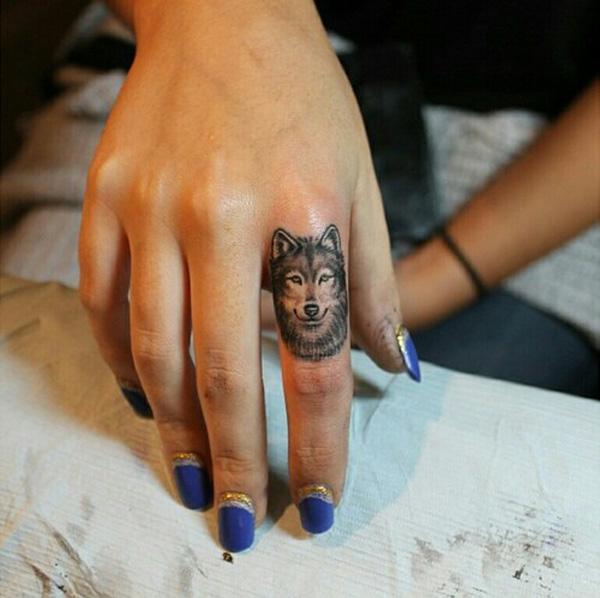 Wolf with swirls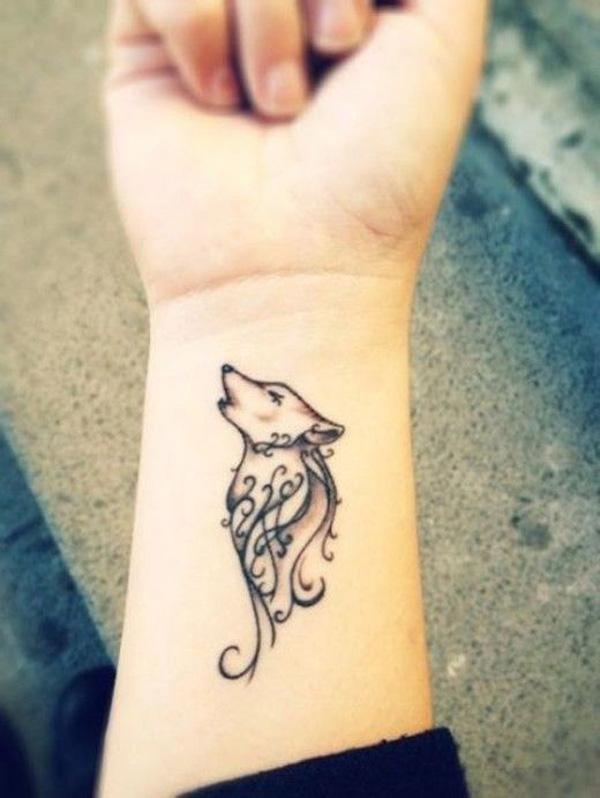 Cute wolf tattoo on the back of neck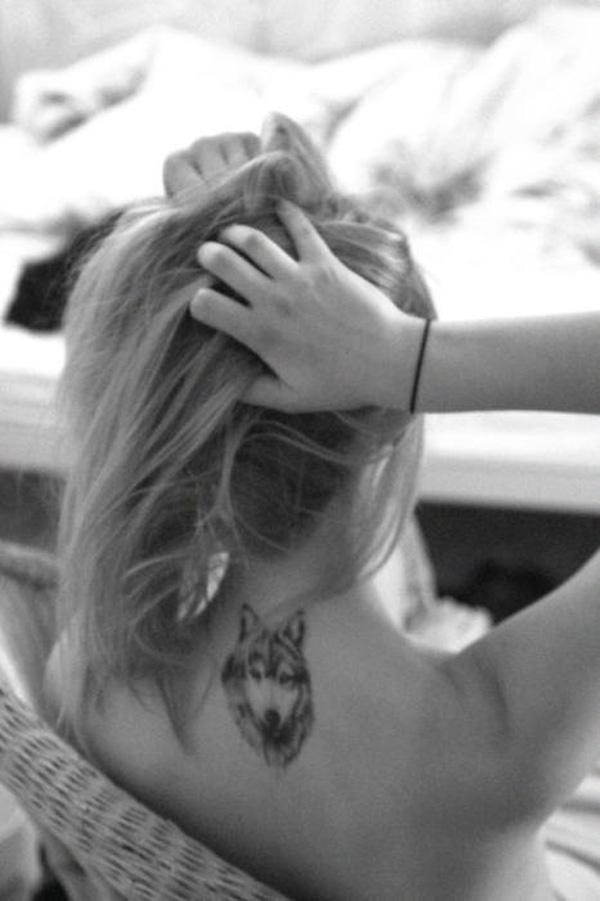 Geometric wolf tattoos
Geometric wolf tattoos are popular among people who like tattoos because they are a unique mix of bold lines, complicated shapes, and a striking wolf picture. Shapes like triangles, circles, and squares are often used to make the image of the wolf in these tattoos. The sharp angles of the geometric shapes and the smooth curves of the wolf's fur create a design that is both striking and beautiful. Using geometric shapes in wolf tattoos also gives them a lot of room for customization. Each tattoo is a unique way for the artist to show off his or her artistic vision. Now, let's look at some of examples below.
Forearm wolf tattoo with abstract lines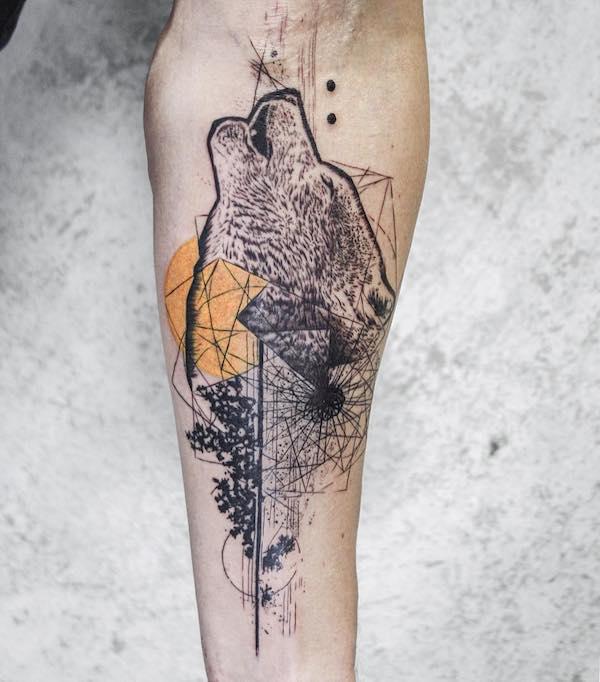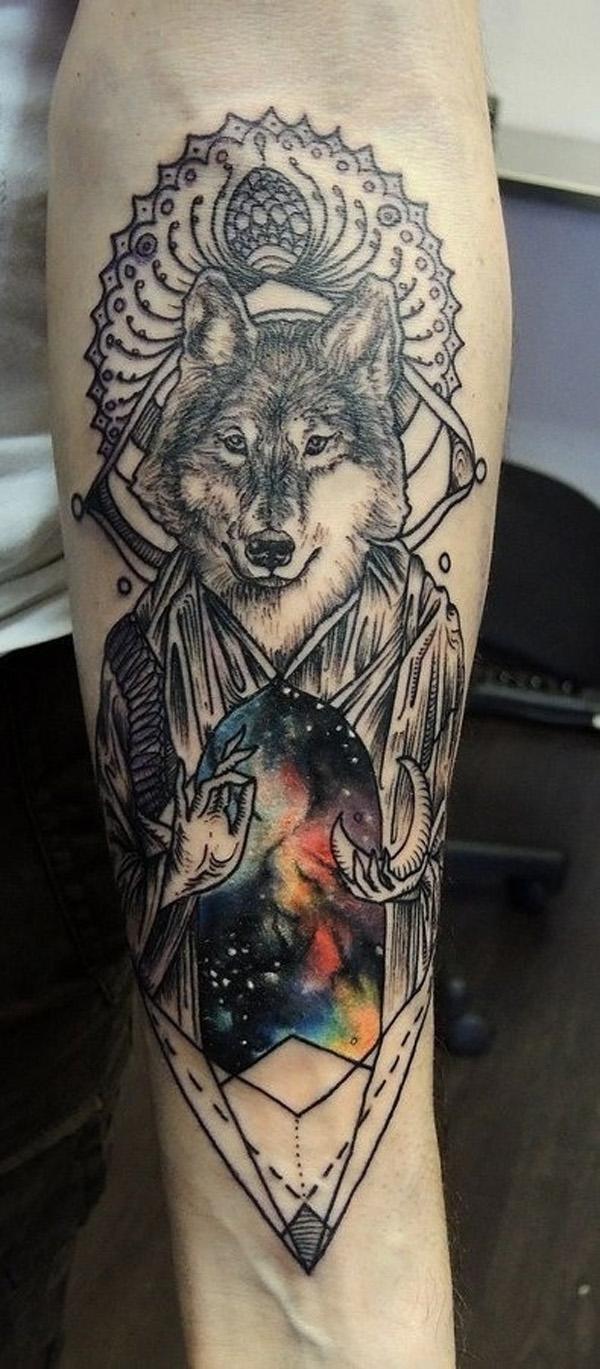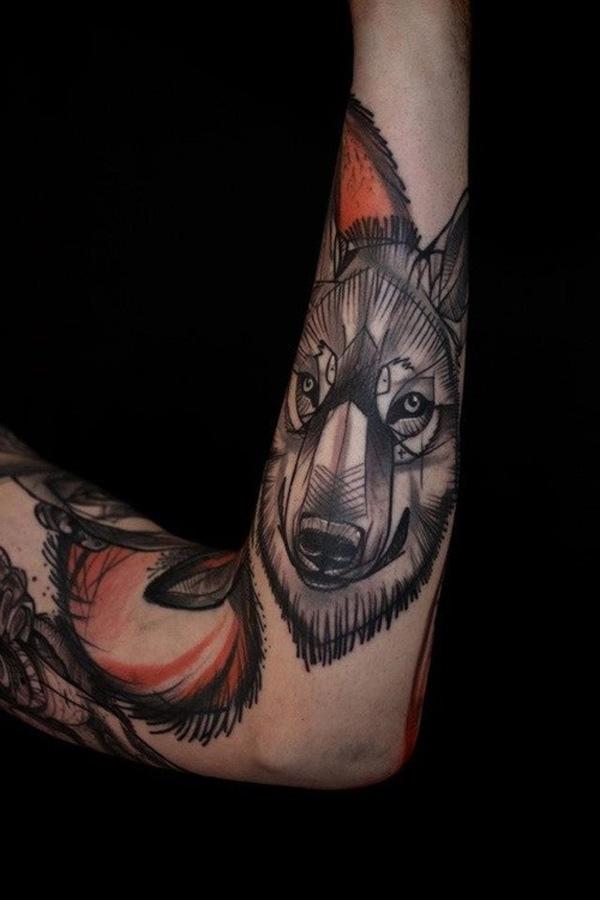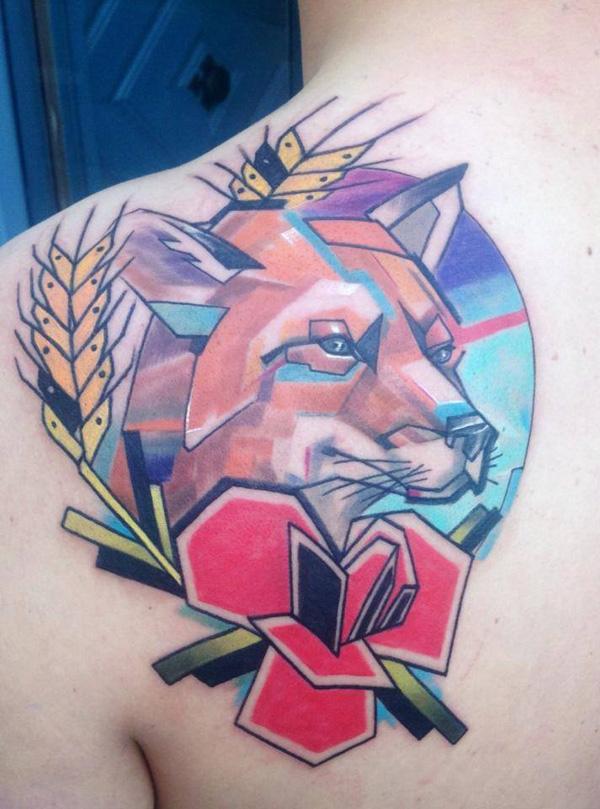 Abstract wolf tattoos
Abstract wolf tattoos are a unique and visually striking form of body art. Instead of being realistic, these tattoos use fanciful shapes, lines, and colors to show what a wolf is like. Since the wolf can be rendered in many ways, this tattoo style allows for creativity and aesthetic expression. Some abstract wolf tattoos incorporate geometric shapes and patterns, while others use bold brushstrokes and splatters of color to create a more organic look. Whether you're drawn to the power and strength of the wolf or simply appreciate the aesthetic appeal of abstract tattooing, a wolf tattoo done in this style is sure to make a statement.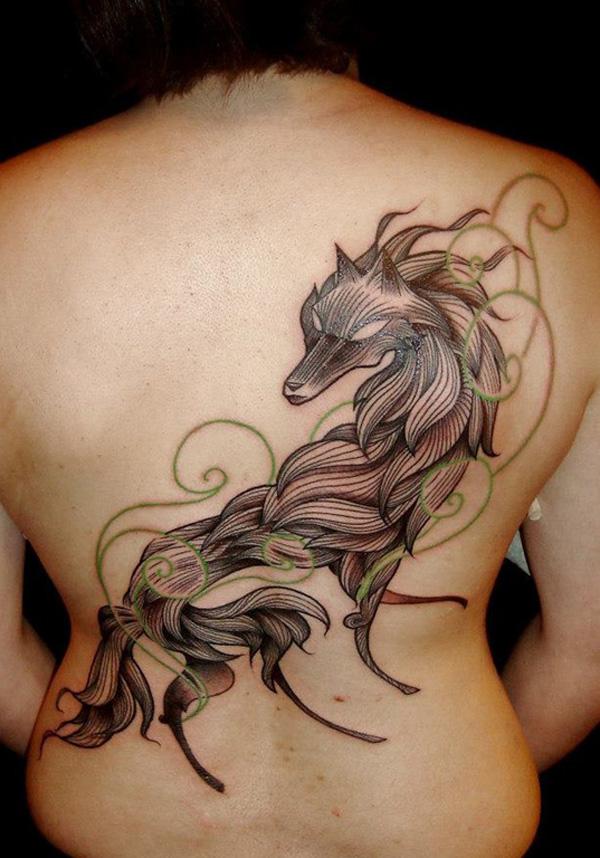 Abstract wolf tTattoo with parallel lines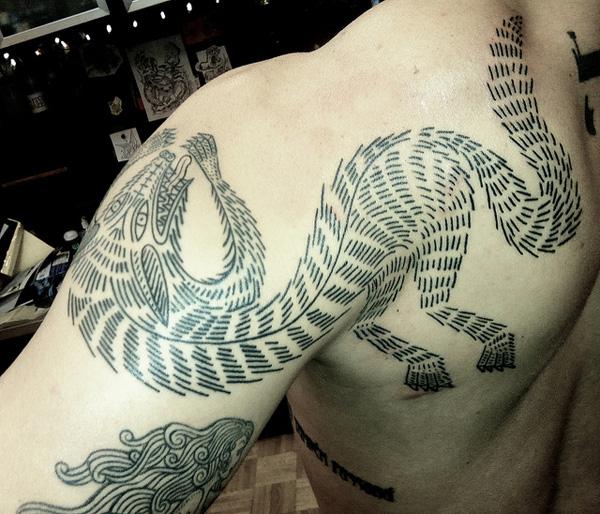 Wolf head tattoos
Wolf head tattoos are a popular choice for those who want to showcase their love for these majestic creatures. The design is versatile and can be customized to fit any style or preference. A wolf head tattoo can be done in a realistic or abstract style, and can be combined with other elements such as flowers, geometric shapes, or tribal designs. The wolf's fierce expression and sharp features make for a striking tattoo that commands attention. Whether it's a small design on the wrist or a larger piece on the back, a wolf head tattoo is sure to make a bold statement.
Black and gray wolf head ink on Back for Women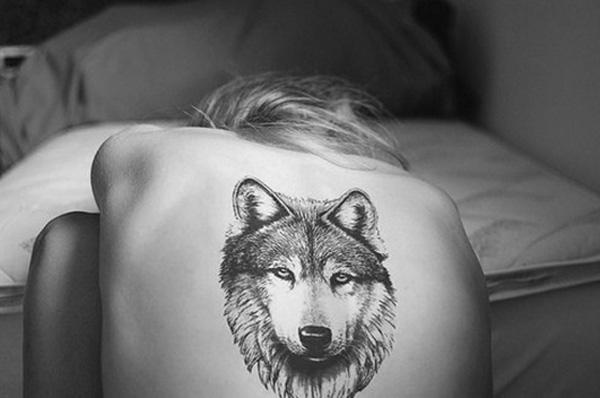 Half sleeve tearing wolf tattoo design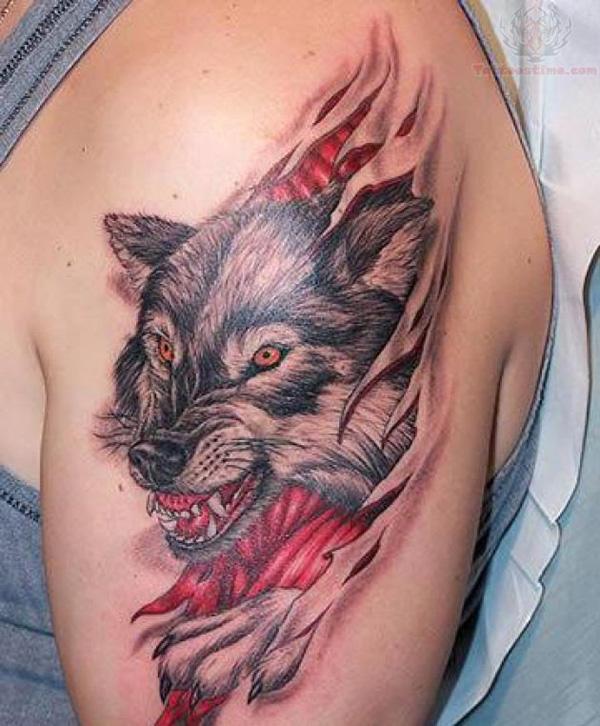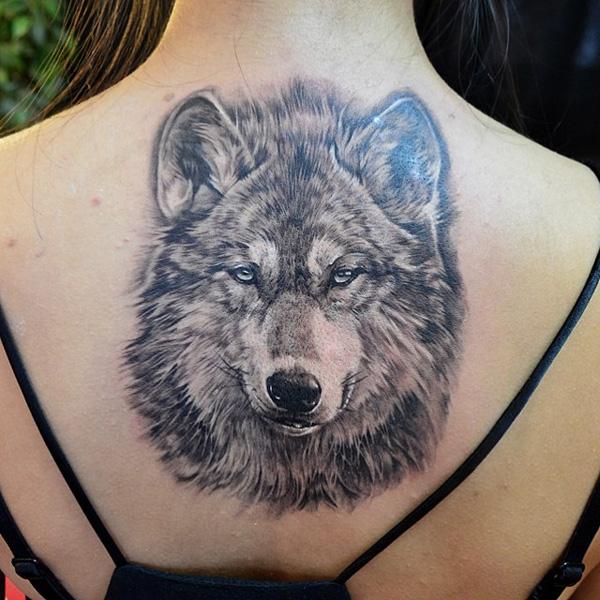 Wolf head at the center of the chest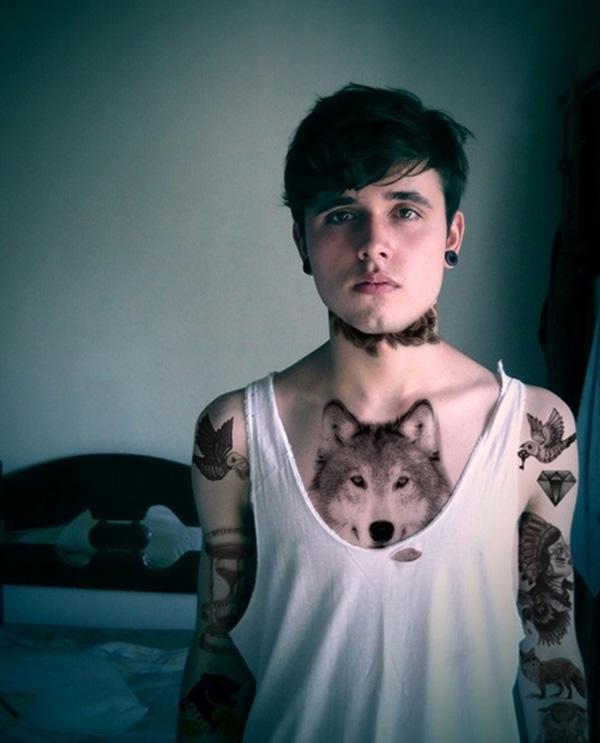 Realistic wolf portrait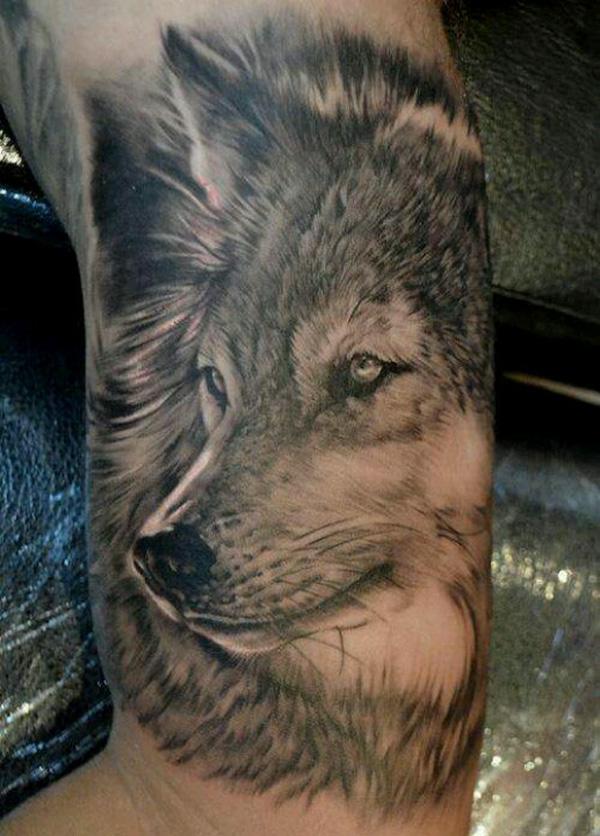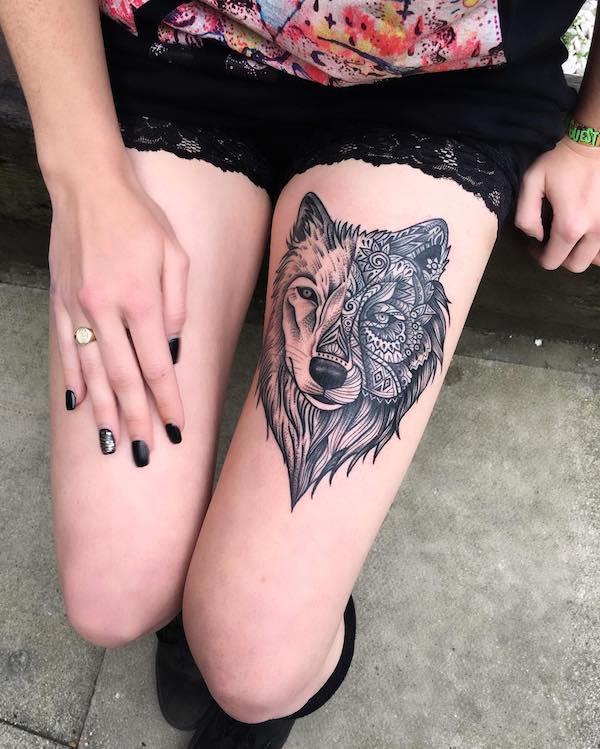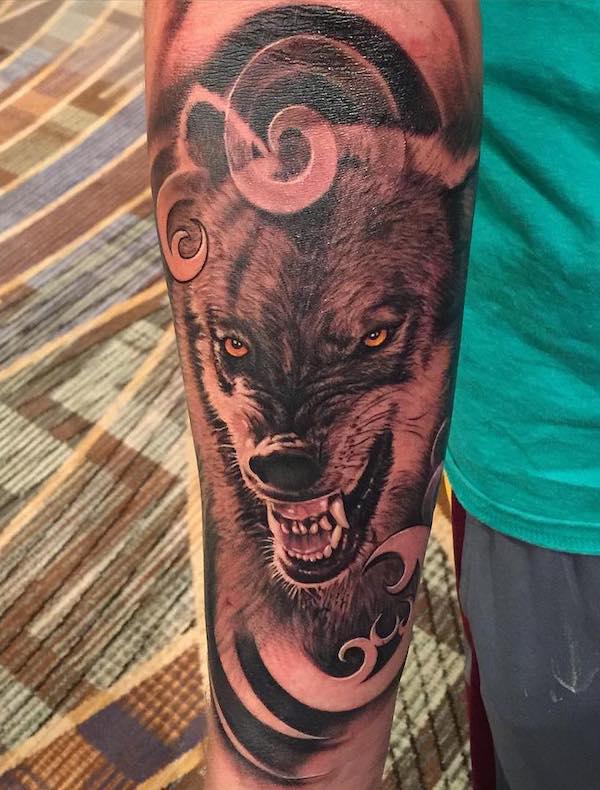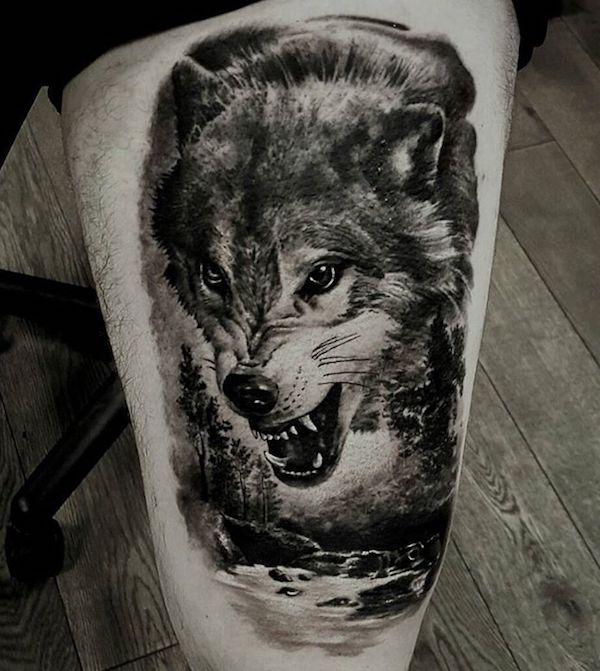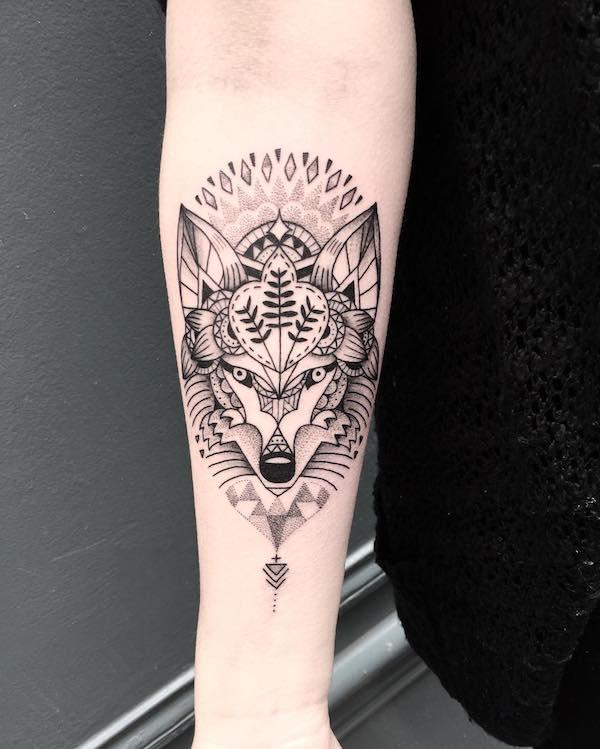 Wolf Tattoo on Shoulder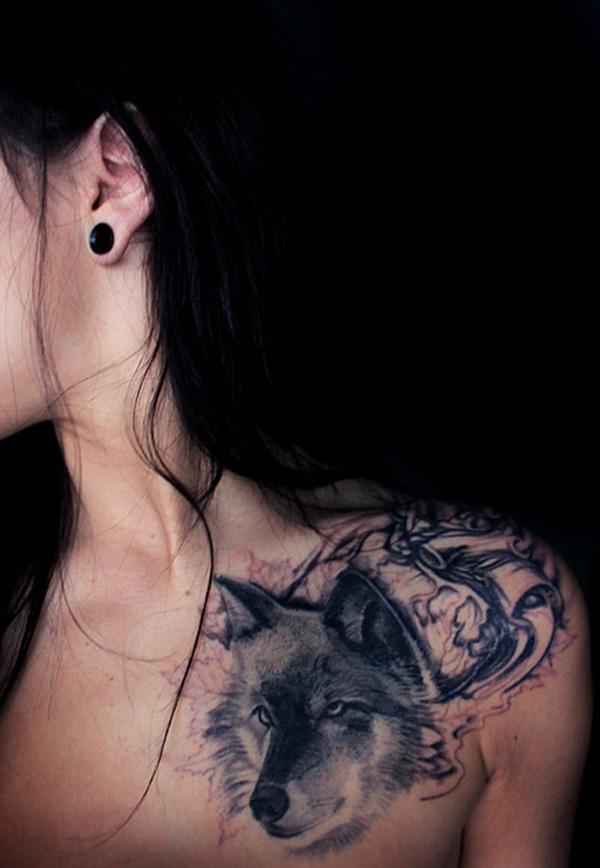 Indian style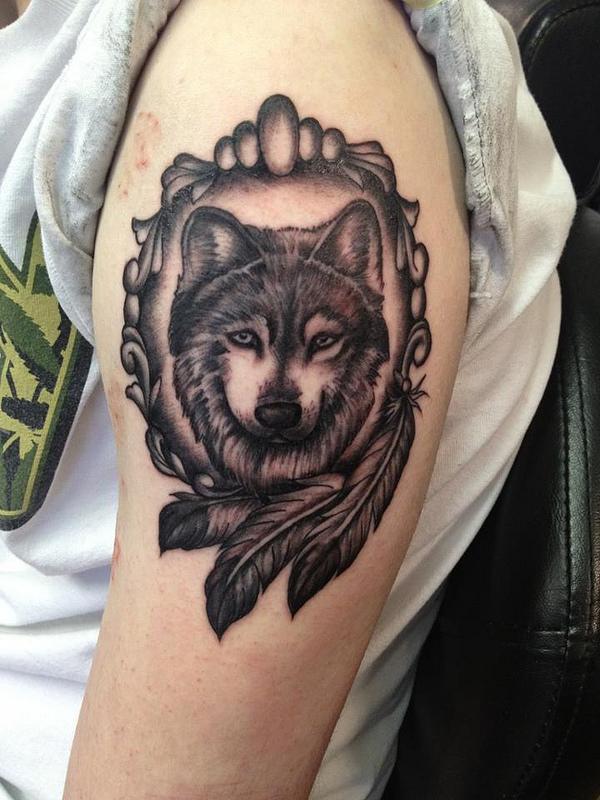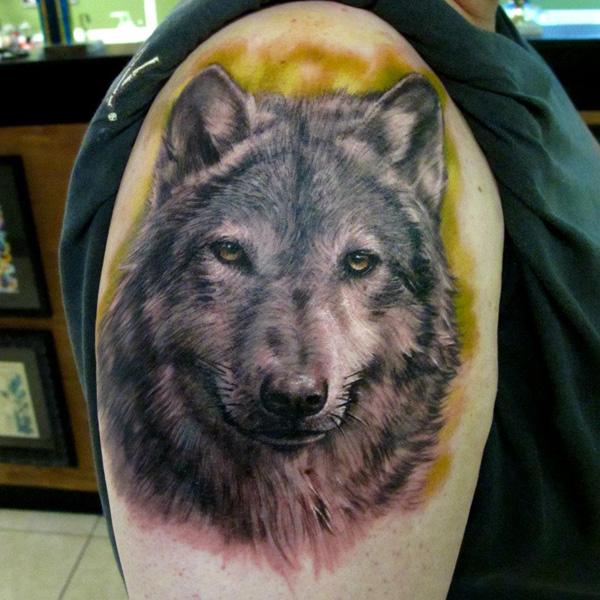 Dire Wolf tattoo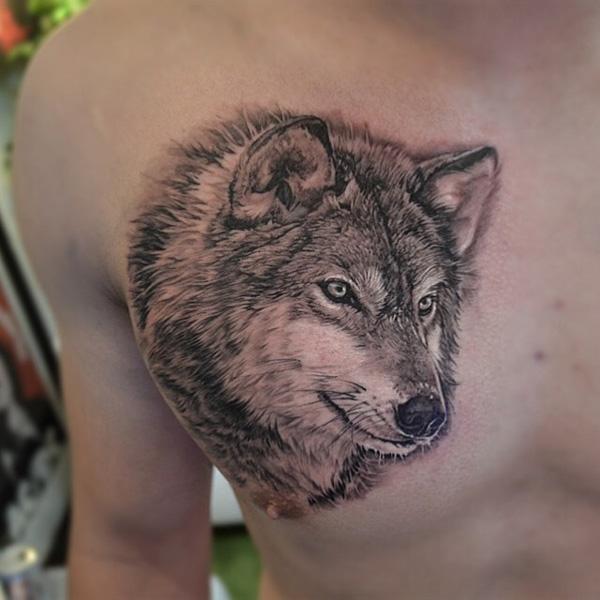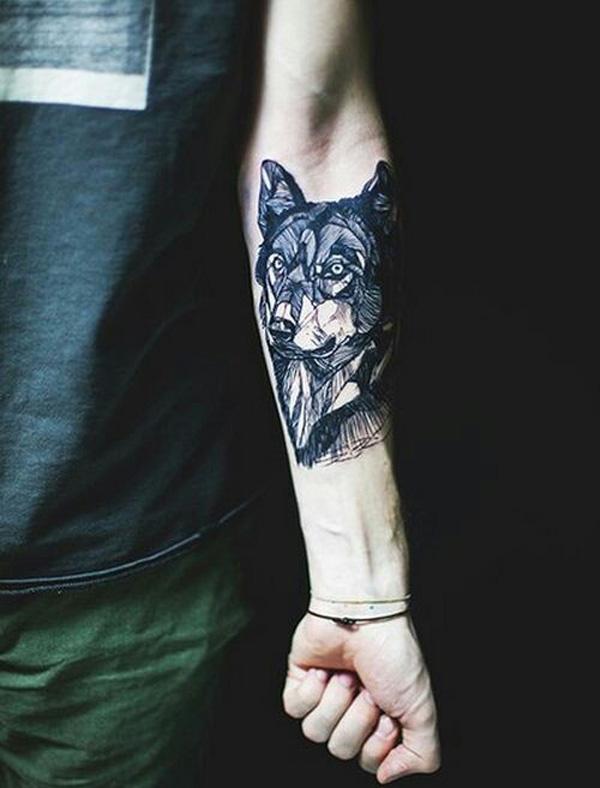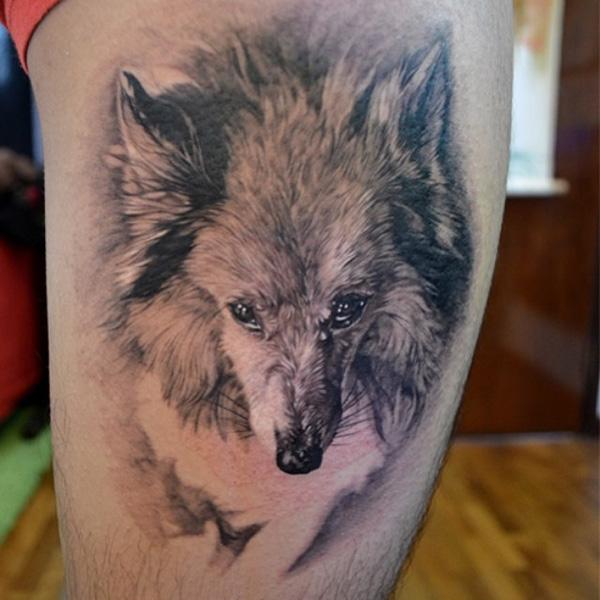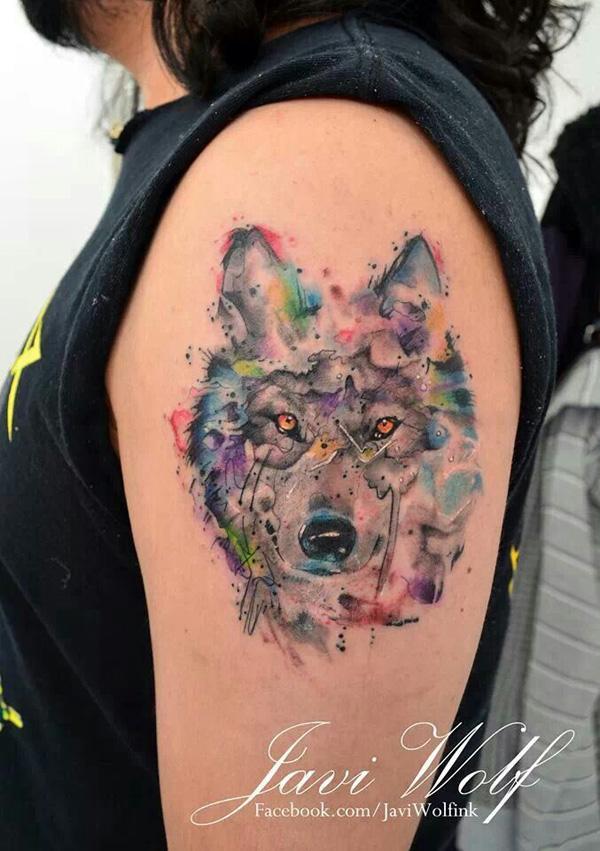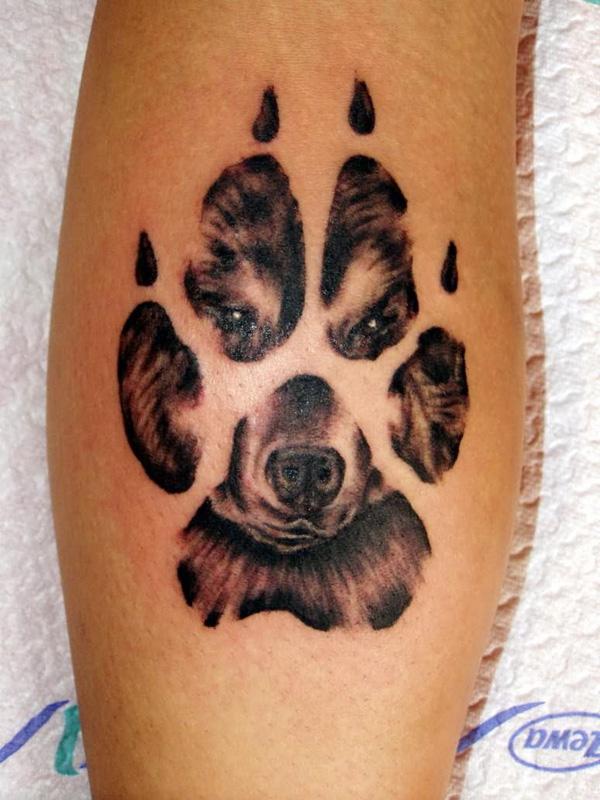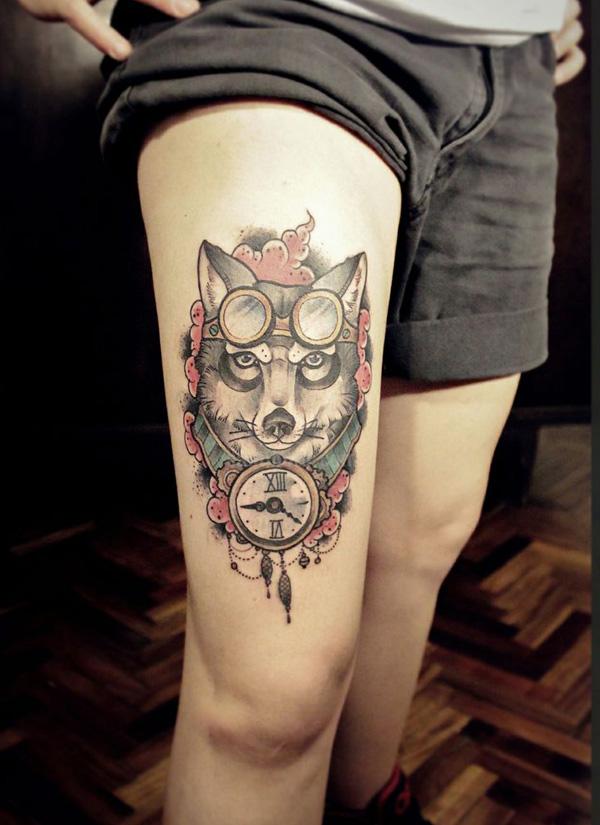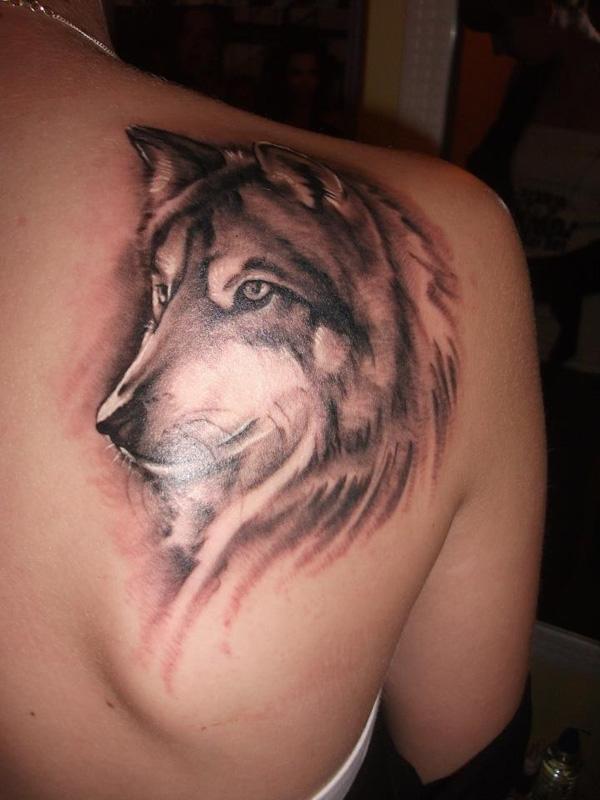 Traditional wolf tattoo designs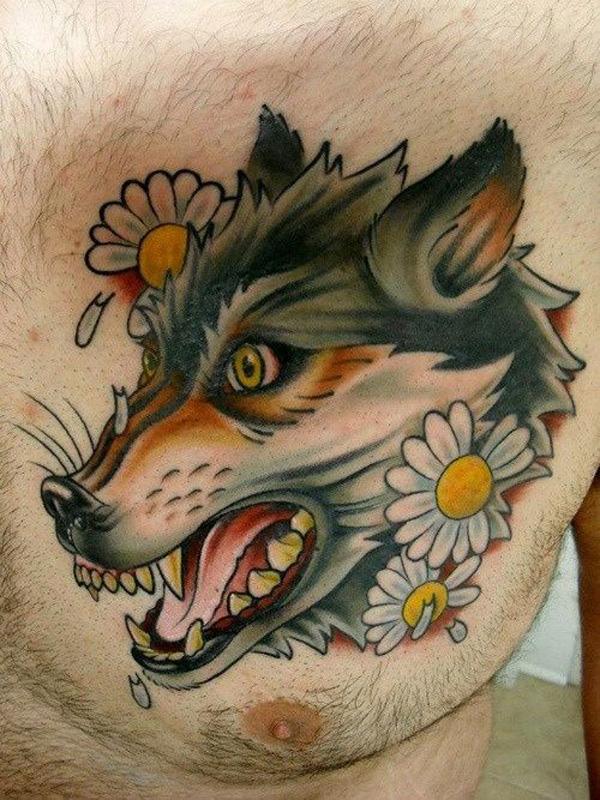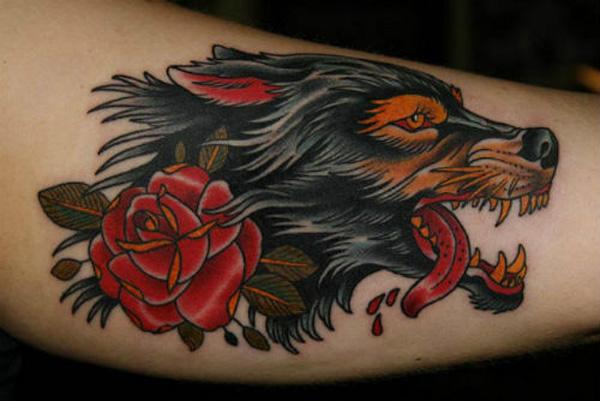 In conclusion, wolf tattoos are versatile and can have numerous interpretations. This motif is for everyone, as it is available in a variety of designs, such as lone wolf and wolf pack. Whether you are attracted to the wolf's fierce nature or admire its loyalty and pack mentality, a wolf tattoo is a potent statement piece that will endure.