When it comes to get a tattoo, the placement is an important consideration. Different body parts have different visibility and the size of canvas. If you want freedom to flaunt or hide your body art, forearm is a nice option. Therefore forearm tattoos are loved and practiced by both men and women. Despite smaller area, there are numerous design ideas and creations out there.
A frequent asked question is – does forearm tattoos hurt or is more painful? Different people have different ability to stand the pain. Generally, it's less painful than wrist or ankle. Never let the pain stop you from getting the tattoo if it's important to you.
In this post, I consolidated the collection of 55+ awesome forearm tattoos. Each tattoo has meaning or story for the person to get the tattoo.
Cuded has published a number of similar posts on arm tattoos or sleeve tattoos, you can also find some of the awesome designs in the following links.
55+ Awesome Examples of Full Sleeve Tattoo Ideas
50+ Cool Sleeve Tattoo Designs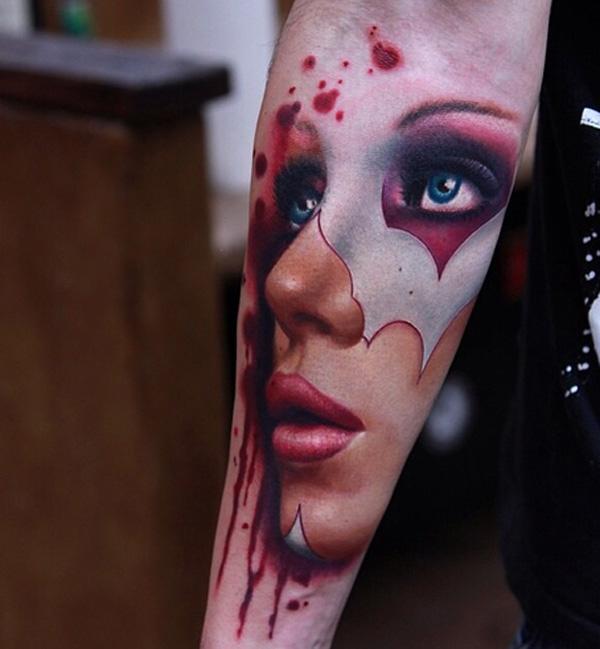 Photorealistic portrait tattoo in 3D style
Most photorealistic tattoos are rendered in gray wash for their use of gray and black ink. But this colored piece is unique as if a real face comes out on the arm. The hyper realistic effect was achieved by making use of the natural color of skin with just right lighting and smooth transitions.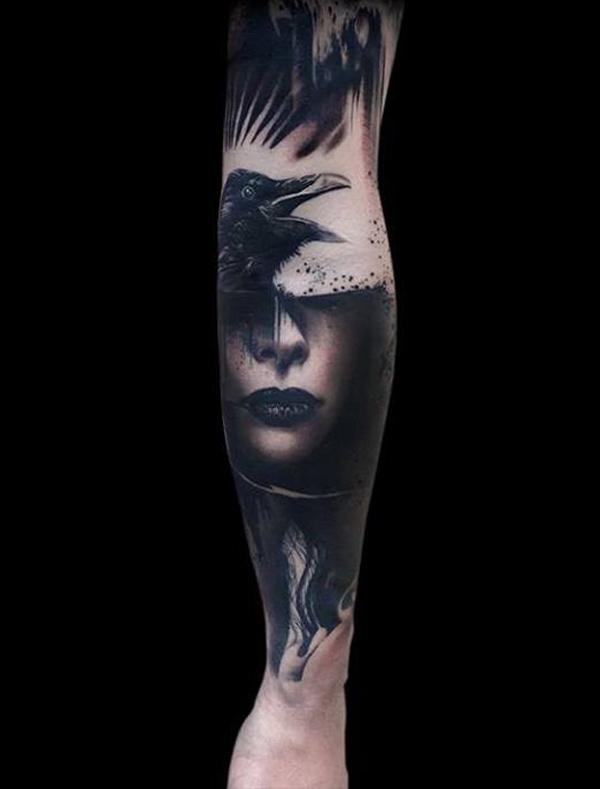 Blackwork with raven and half female face
This forearm piece portrays a female face with her eyes covered as if it is in a mysterious hole. Despite the monochromatic color, the tone is emphasized by appearing of the crow. The crow is often associated with bad luck and death, but it also signifies life and mysteries. So if you love adventures or magic life, this is good idea to let the world know.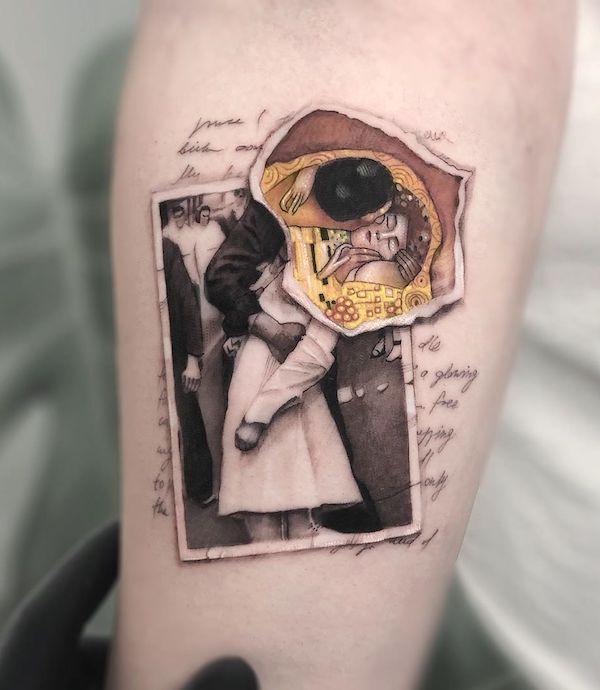 Romantic collage tattoo kissing lovers
This tattoo reminds me of the iconic photograph "Kissing Sailor" after the end of World War II. Afterwards, photographers captured similar pictures to express romantic love. This design is amazing in that it the romance is fueled with aesthetic beauty by the collage of vintage photos.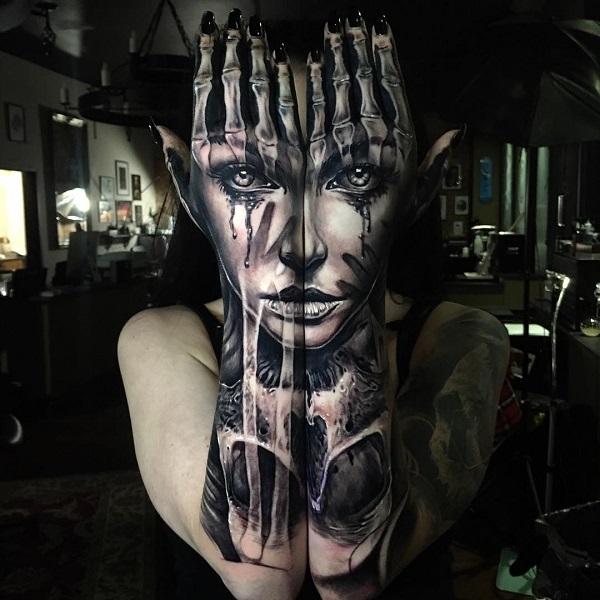 Double arms tattoos
Two-faced is something that one could encounter or behave in the real world. It must not be interpreted as totally insincere but human instinct. With that in mind, it's easy to hide your face just like the double arms ink. The matching tattoos are inked from elbows down to the fingers. When the arms are raised up, a gloomy face appears that is mimicked by the double arms tattoos.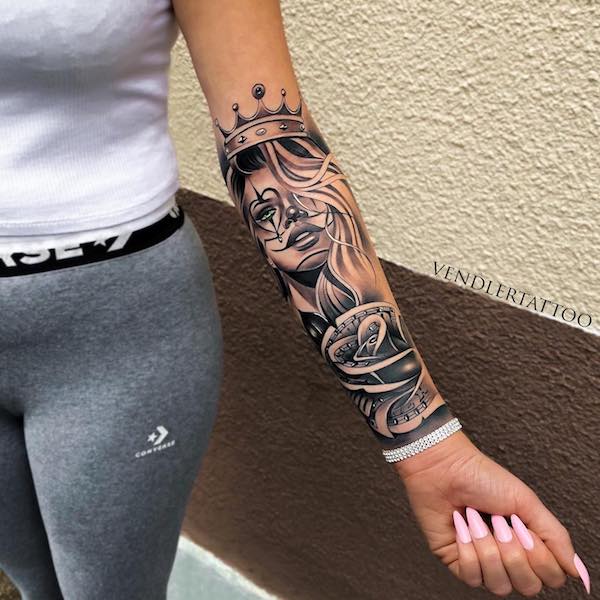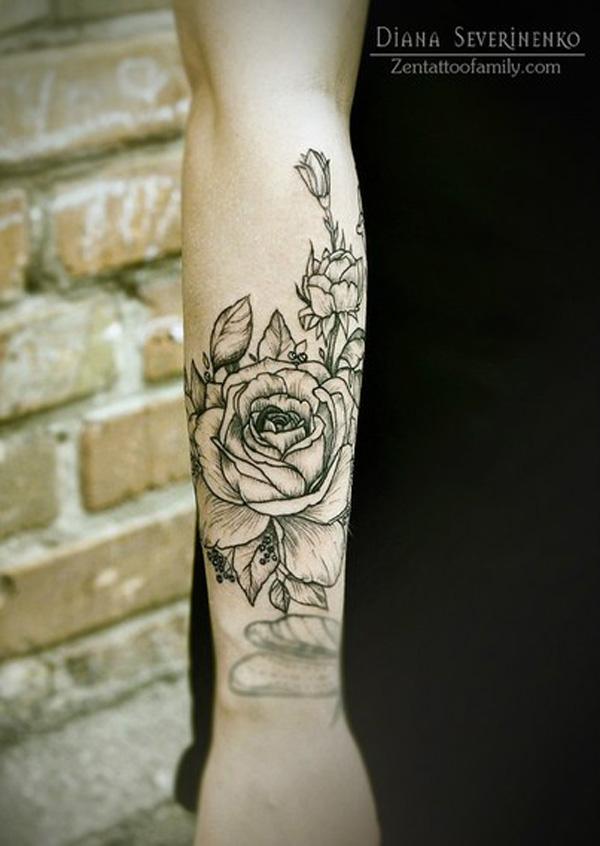 Black and white rose outlines inked like pencil drawing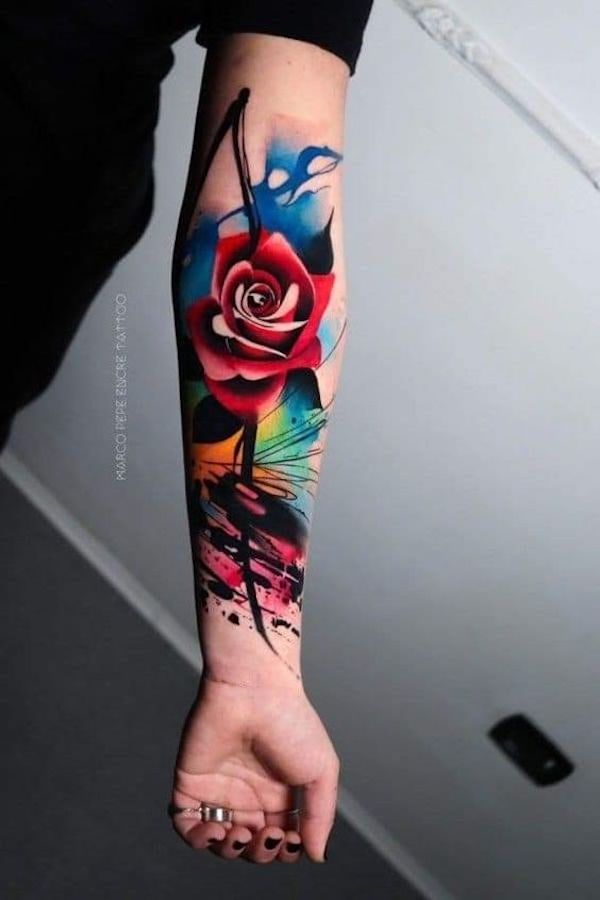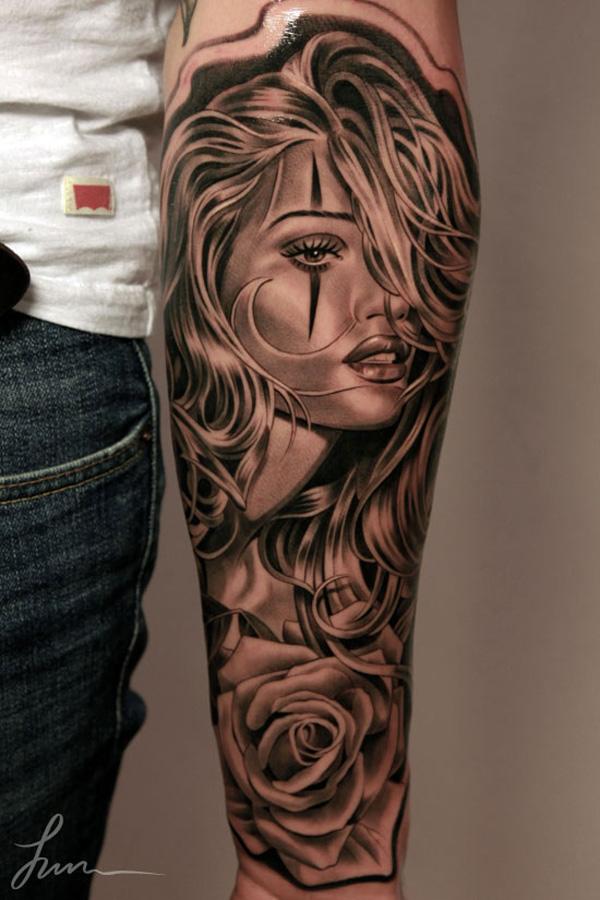 Beautiful portrait of enchanting woman
This piece depicts a beautiful portrait of enchanting woman with curly hair style on forearm. The hue of metallic gray makes the tattoo look very impressive and amazing. If you wonder what her relationship with the wearer is, you may find some clue by the rose on the bottom.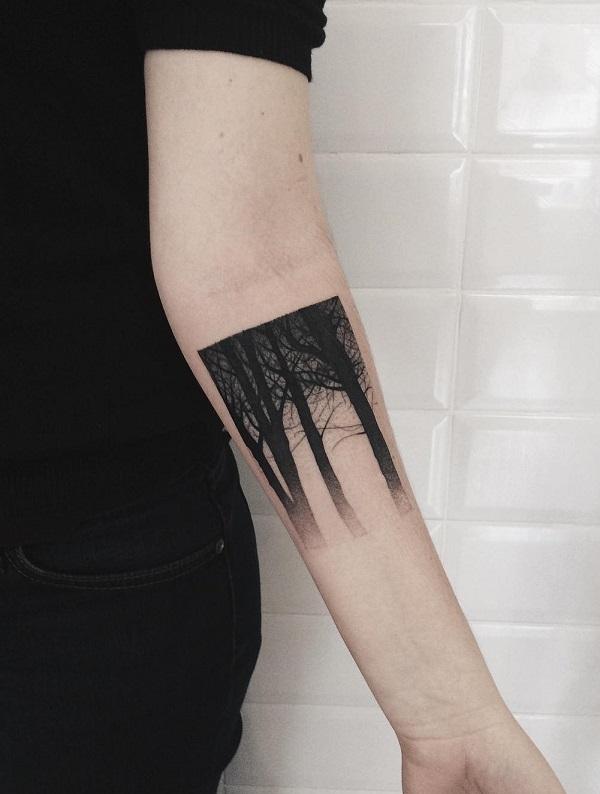 Glimpse of forest tattoo
This black and white ink offers a glimpse of forest natural scenery on inner forearm. If someone is passionate about nature, this tattoo is surely addressing the aspiration. A picture is worth a thousand words.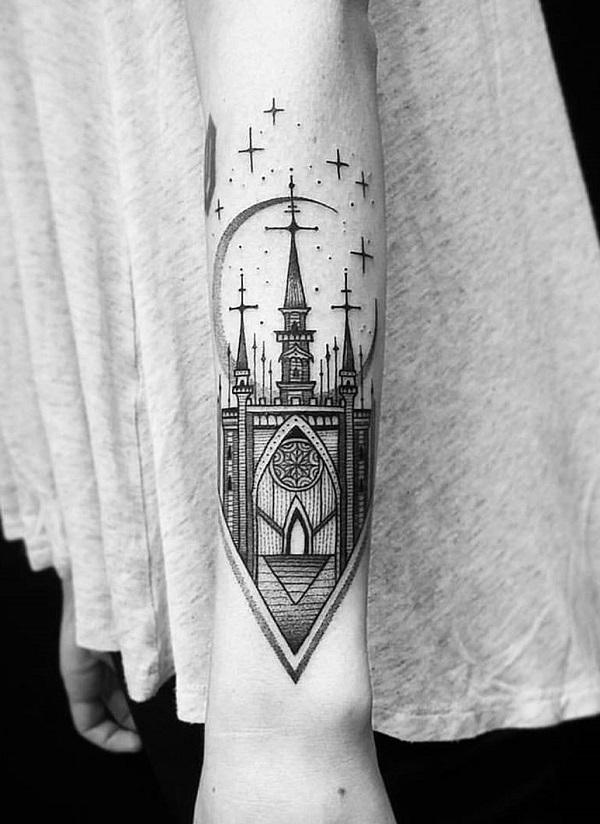 Castle forearm tattoo
Disneyland features bright and colorful castle that is the centerpiece of the paradise. Everyone has a delightful memory in their childhood. However, this piece pays less attention on its original colors, but renders the park in black and white with twinkle stars.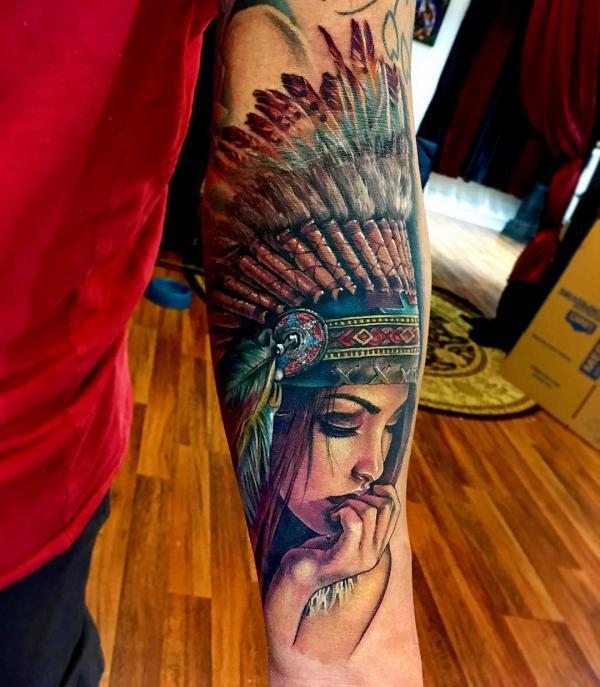 Colored Native American Woman Tattoo
It is a great honor to To wear a headdress among Native American people as it stands for strength and bravery in Native American culture. Historically, women don't wear the headdress. However nowadays the the imagery of women wearing headdress is everywhere. It seems a new icon of fashion. It's absolutely cool to get the Native American tattoo.
Source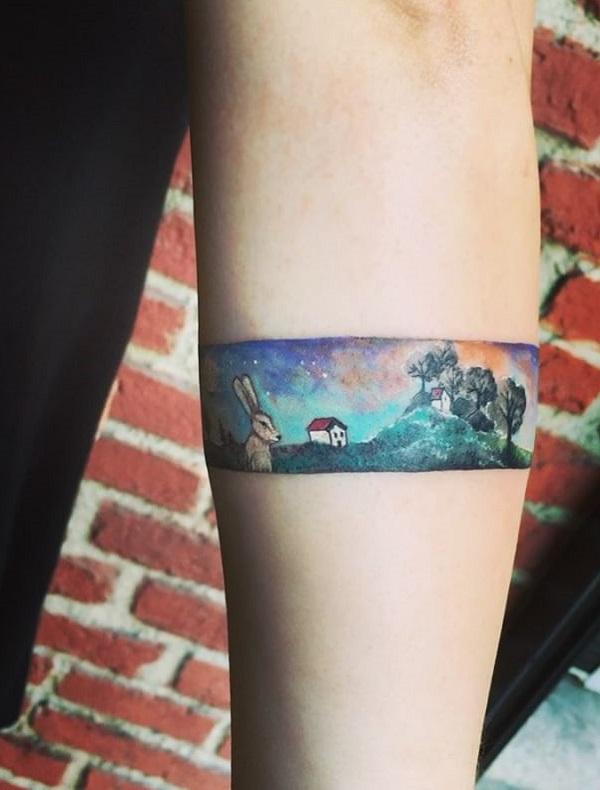 Cartoon landscape armband
Typically, armband reminds us of sportsman or outdoor life. But this cartoon tattoo brings fresh new air with the beautiful landscape inked in the circumference of the forearm. The cute bunny and little house evoke memory of joyful childhood.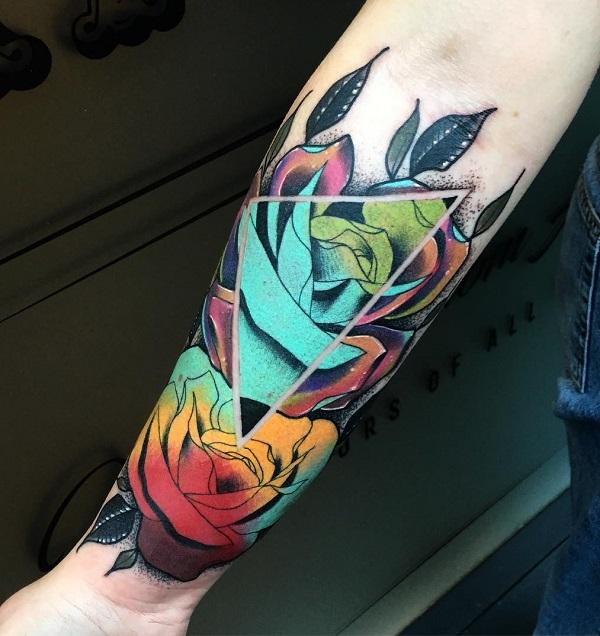 Colorful stylized roses on forearm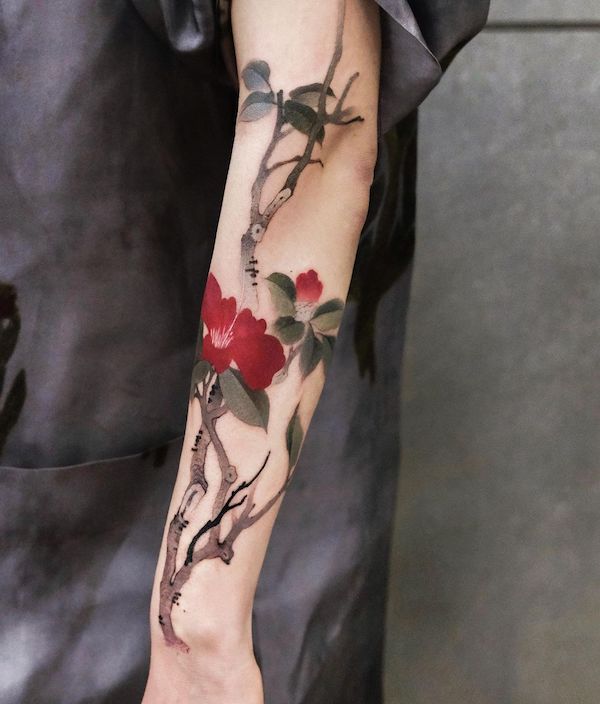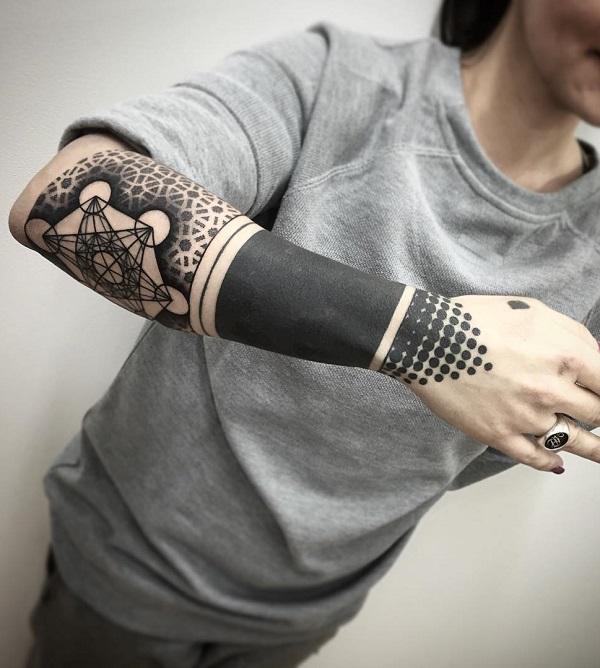 Cool blackwork on foreatm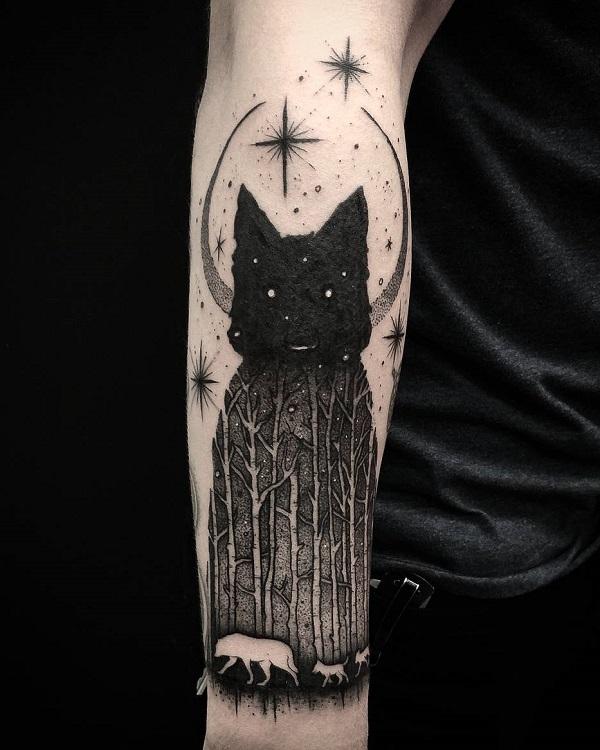 Cool forearm tattoo idea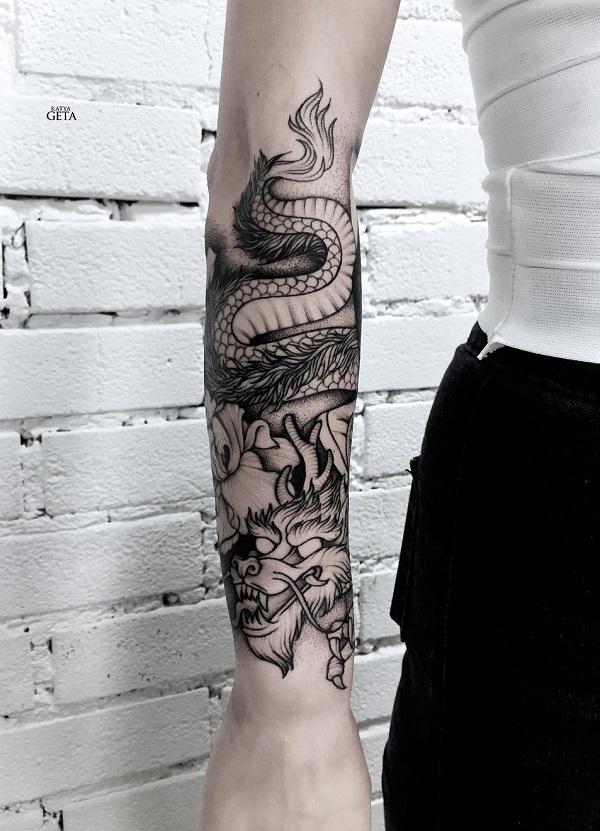 Black and gray Dragon ink on forearm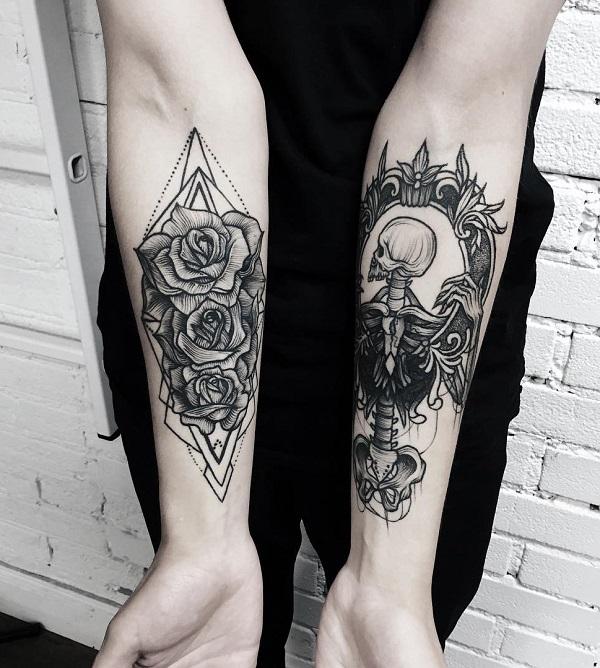 Flower and skull matching tattoos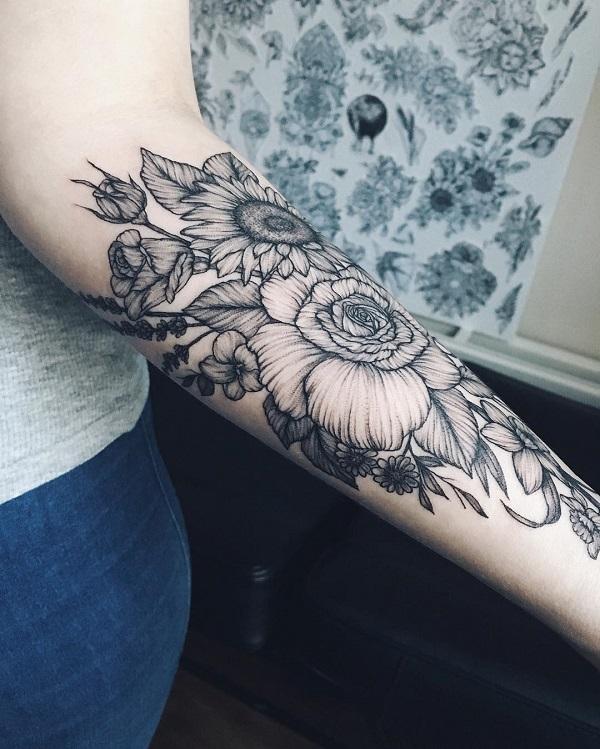 Vibrant sunflower forearm tattoo for women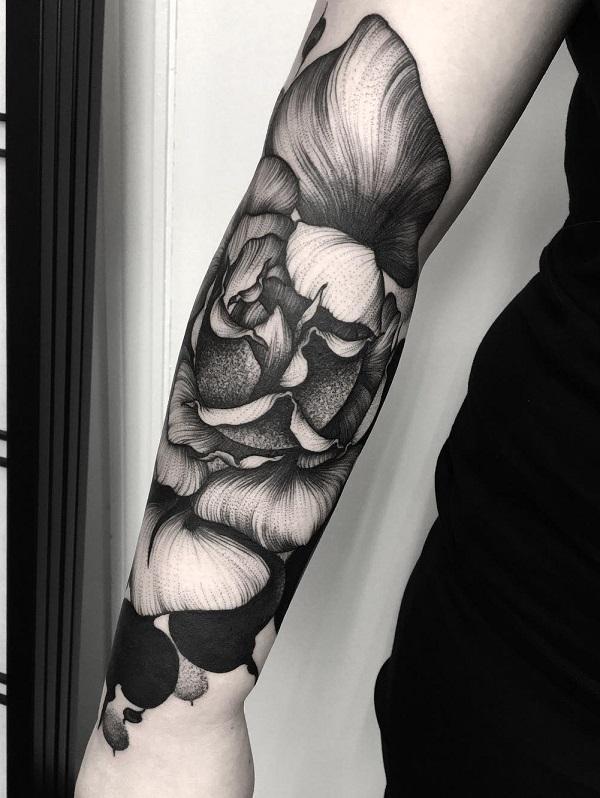 Flower forearm tattoo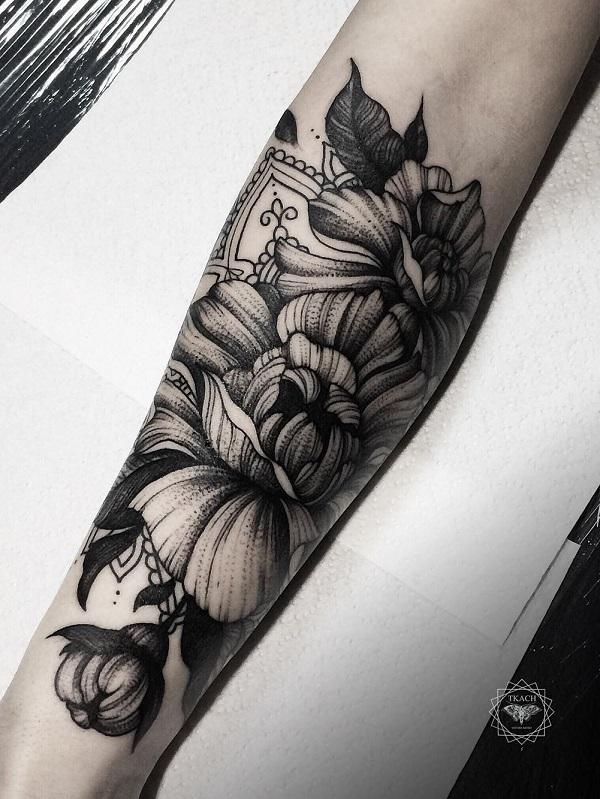 Dotwork peony flowers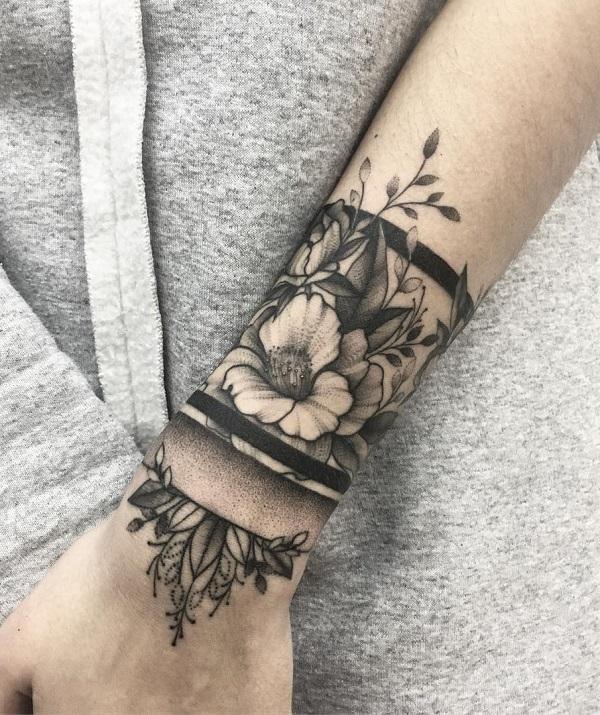 Floral wristband
It's popular for sportsmen to wear wristband when playing tennis or badminton. If you live with an athletic lifestyle, a wristband tattoo is a good idea to let the world know. This tattoo is depicted as if the flowers are inserted in the wristband, which celebrates cheerful life every day.
Armband with roses decorations outline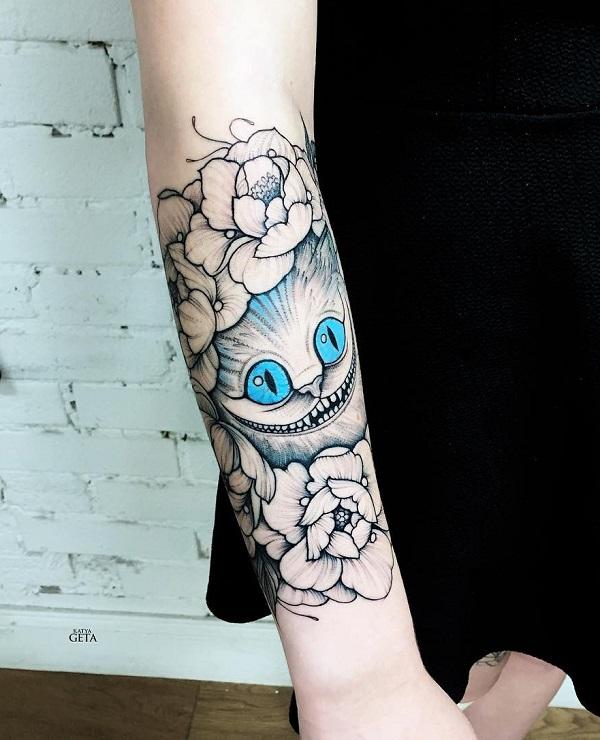 This design features a cartoon character surrounded by the sketch work of peony flowers, which is the best tattoo idea for girls. The Cheshire Cat is sometimes regarded as a guiding spirit for Alice. For a girl, you wouldn't make any mistake if there's such mentor Inseparable from you.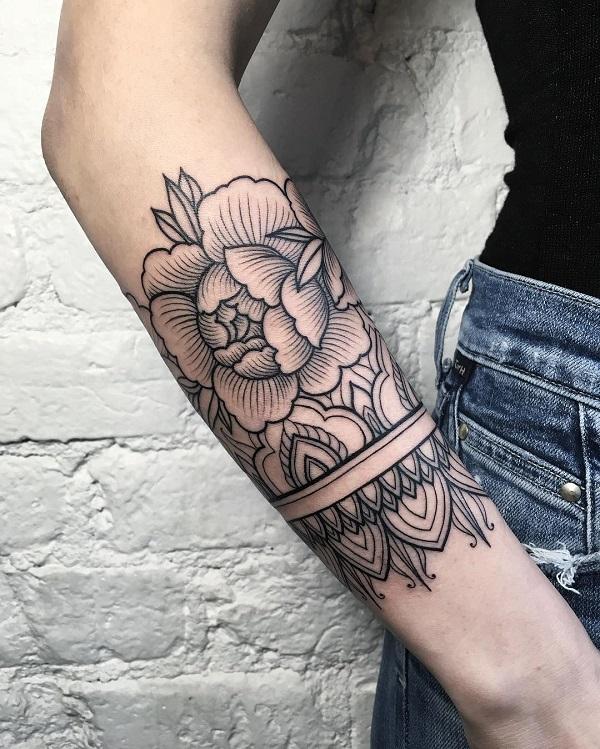 Flower with mandana forearm tattoo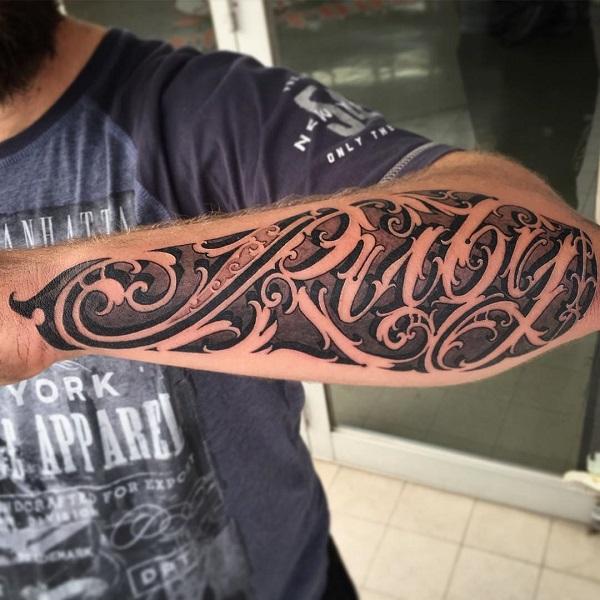 Insane script lettering tattoo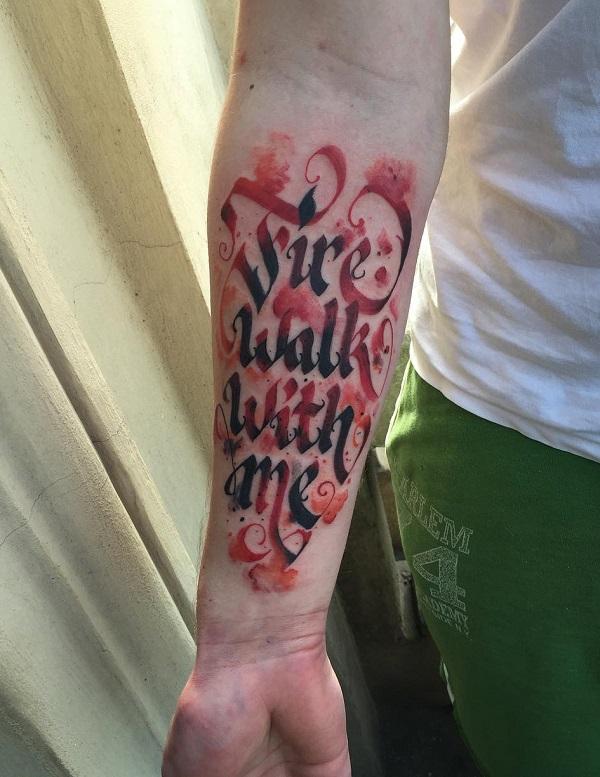 Fire walk with me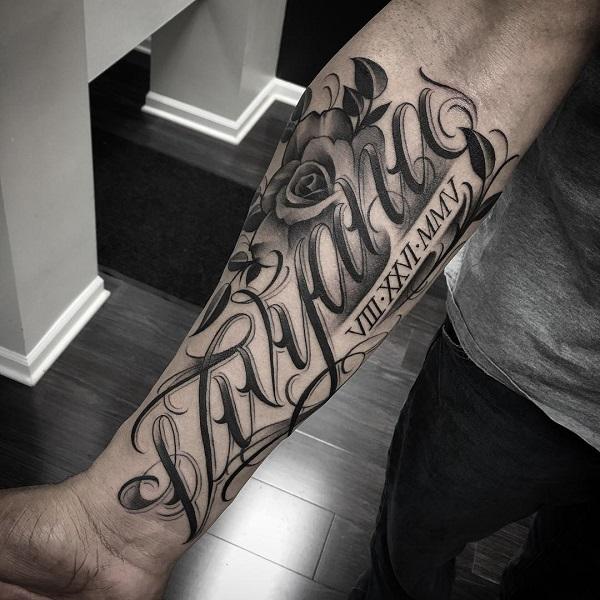 Font script tattoo with roses on arm
A lot of people use graphic symbols as motifs to express themselves. However, you may opt to ink some meaning words in certain designs. For example, this one features name in stylish font with the date She was born. In the middle of the flower is inked her Capricorn sign that is the tenth astrological sign in the zodiac out of twelve total zodiac signs.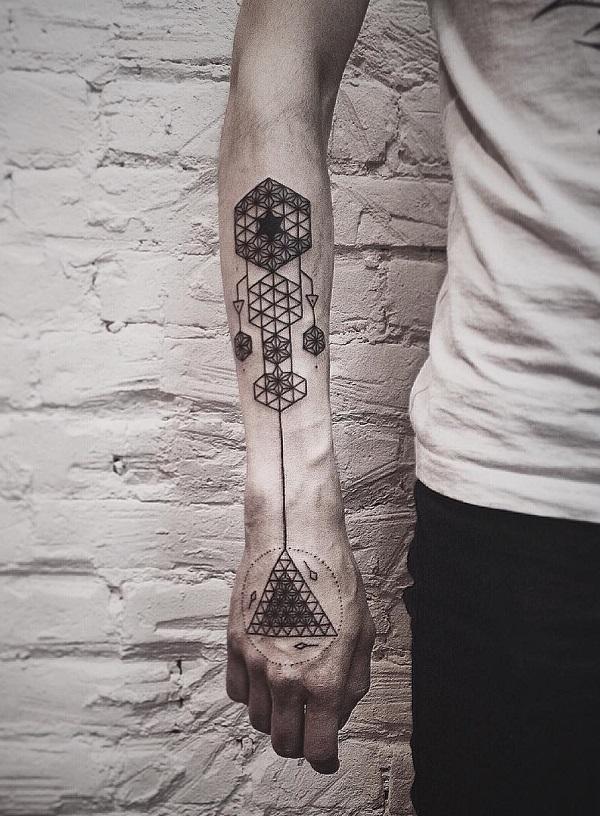 Abstract geometric ink on forearmfor man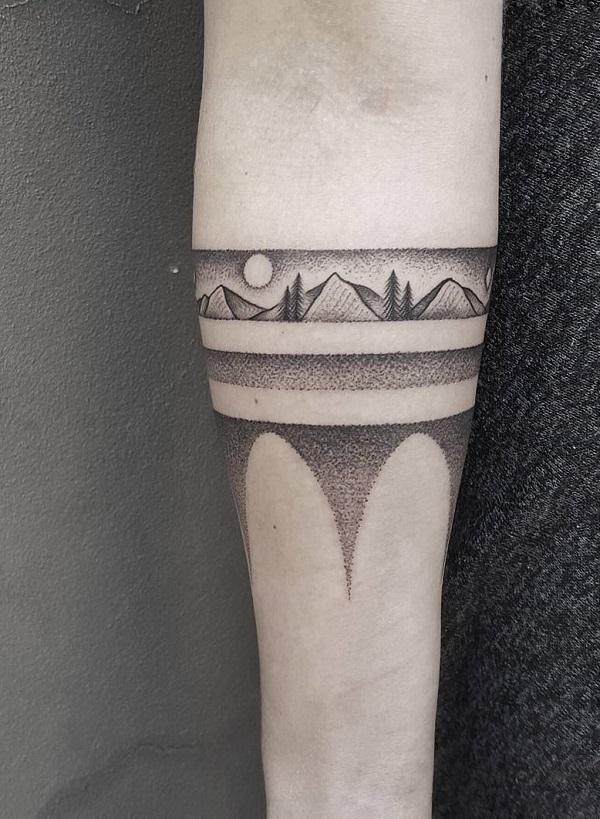 Clean armband dortwork for men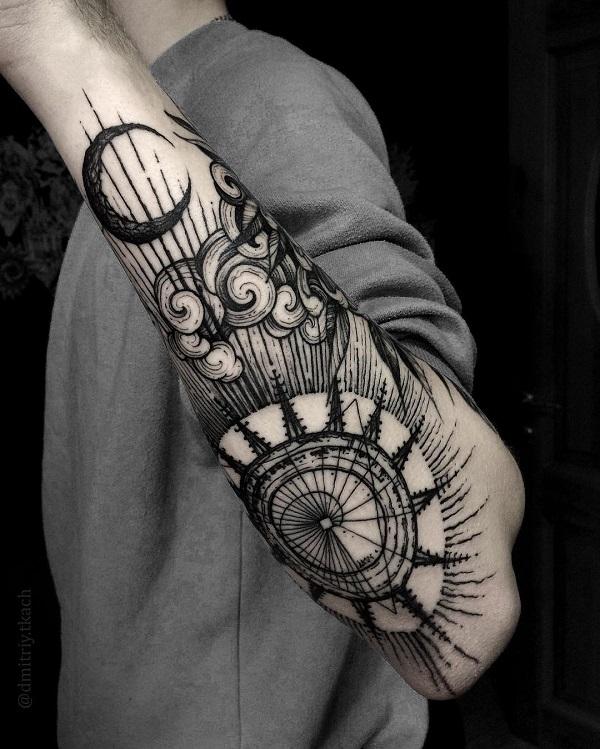 Black linework on forearm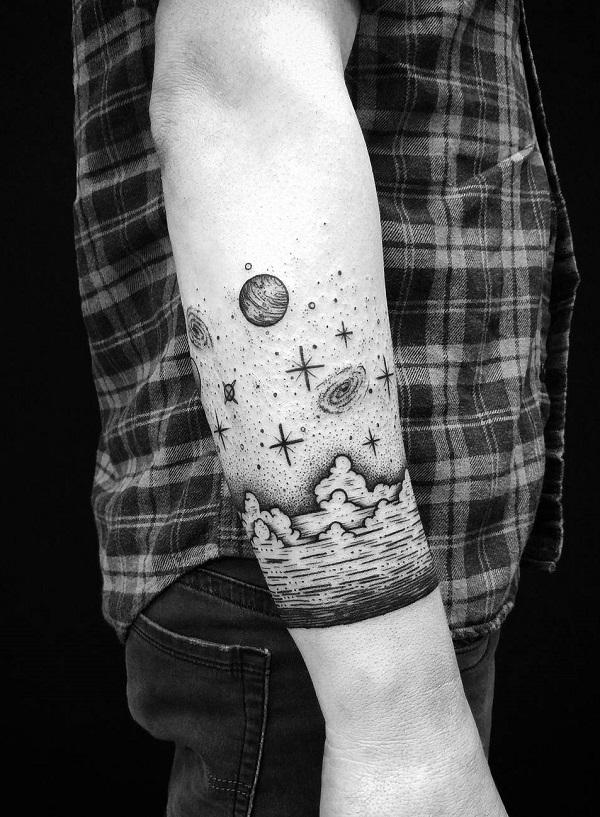 Stars and planets
Space tattoos are often portrayed in colorful style so as to create stunning 3D effect. However, if you don't belong to those with exaggerated taste, black and gray may be your consideration. Using the unique dotwork technique the artist created dynamic scenery blending ocean and stars.
Source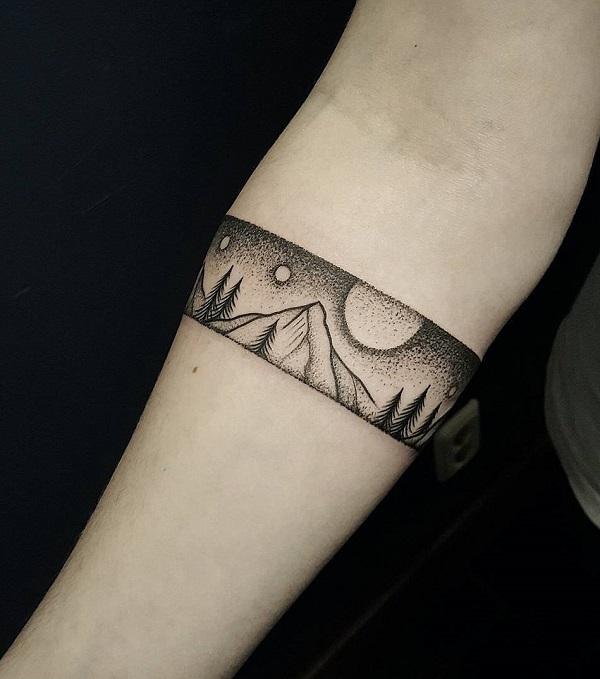 Nature armband
You can't miss the armband tattoo with mountain and all the nature icons. If you are a nature advocate, this is the best idea to remind people how close we are to the environment. And it's also extremely cool with the shading of dotwork.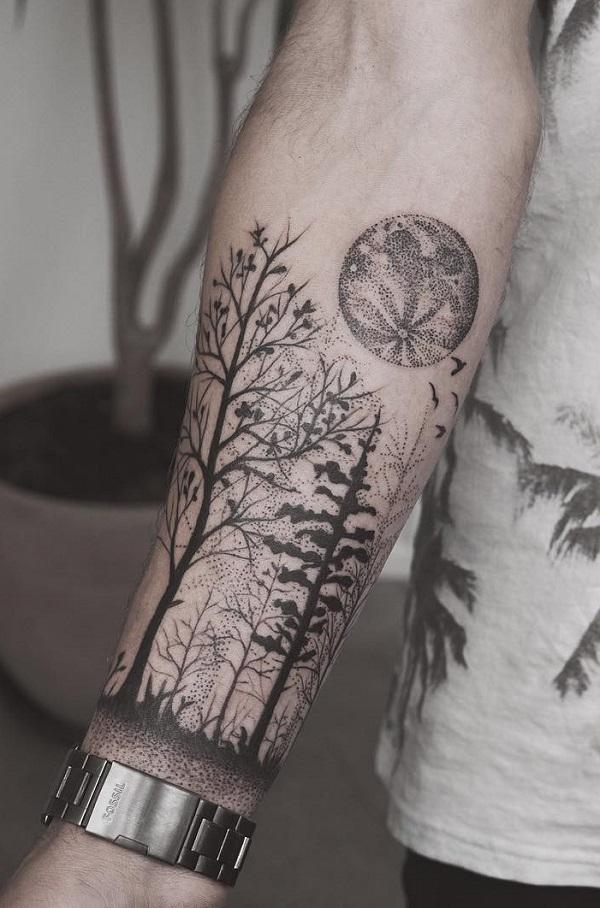 Forest forearm tattoo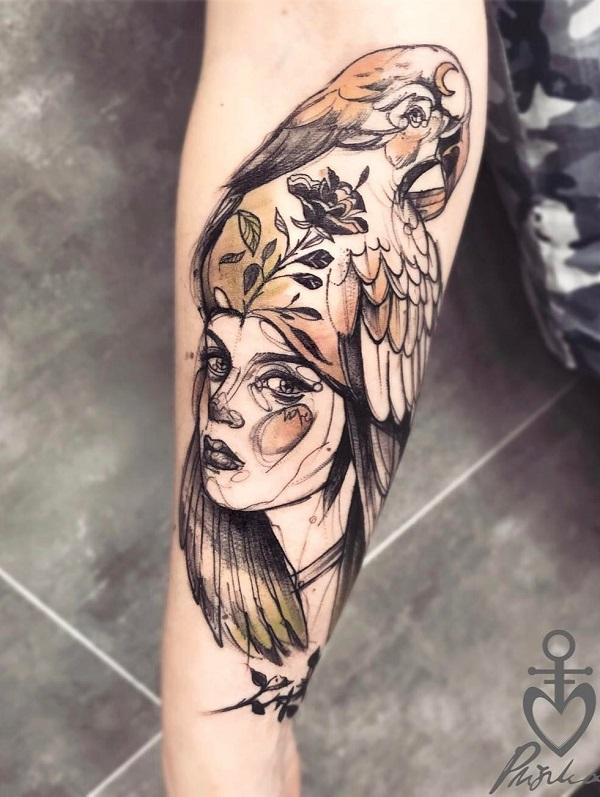 Illustration style forearm tattoo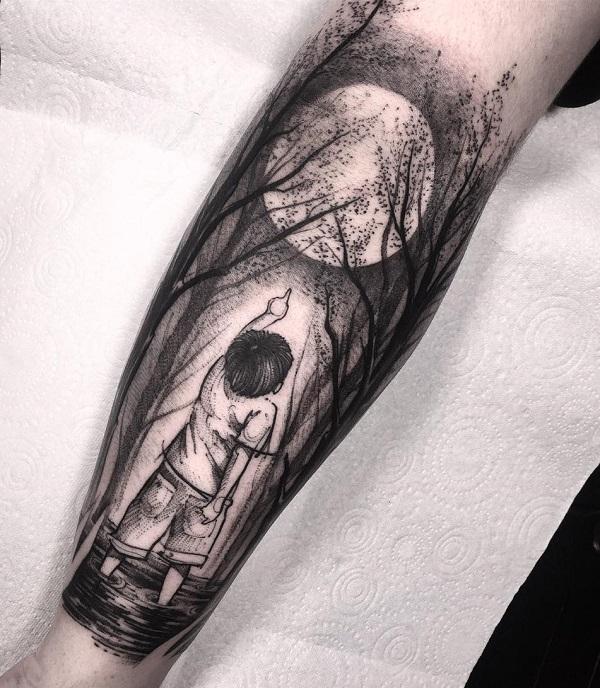 A little boy and the moon
Curiosity is the nature of every boy. And everyone has the experience. This black and white tattoo seems to rewind time and let us see what happened in our childhood. Why does the moon not fall? Why does the moon shine in nighttime?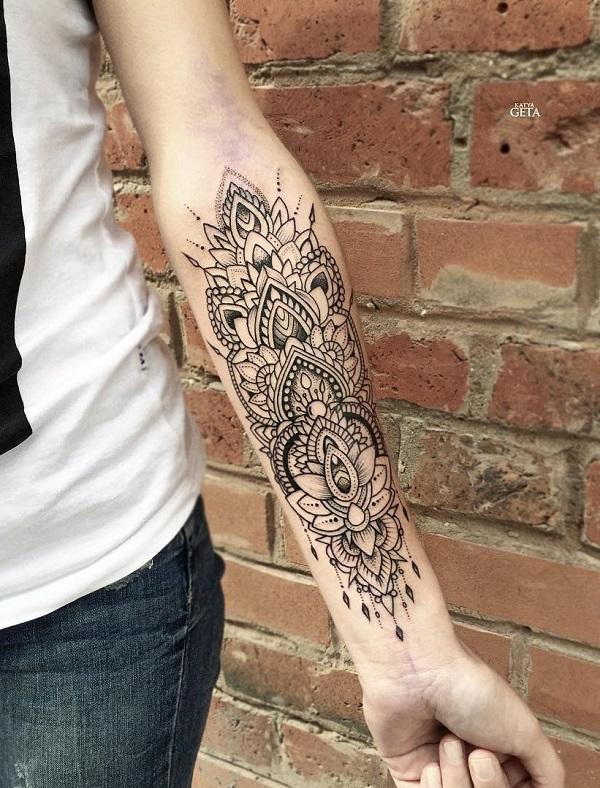 Mandala line work on inner forearm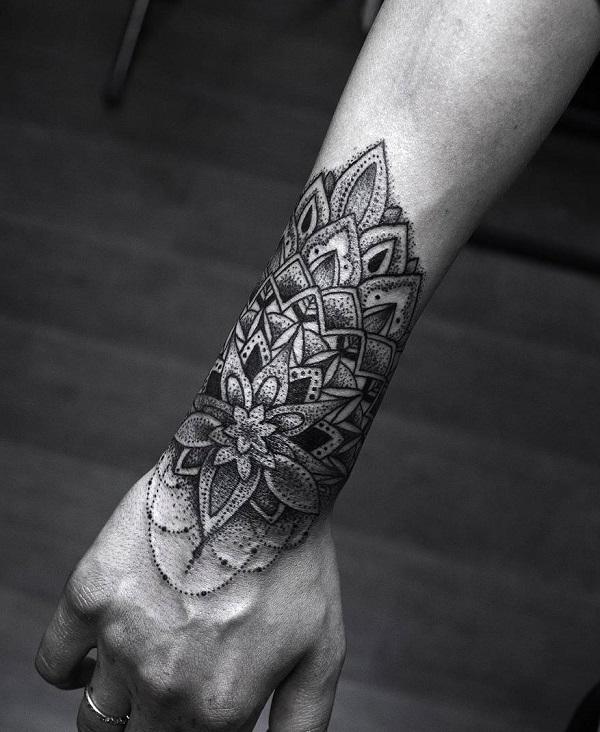 Black Mandala dotwork wristband for men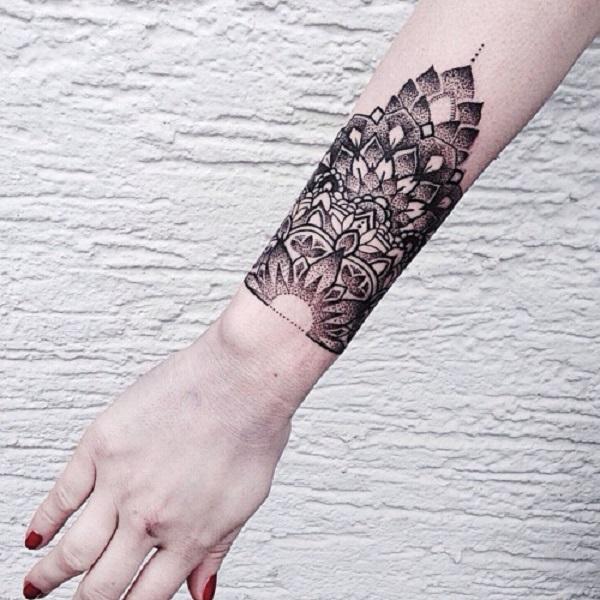 Mandala dotwork tattoo for women
Source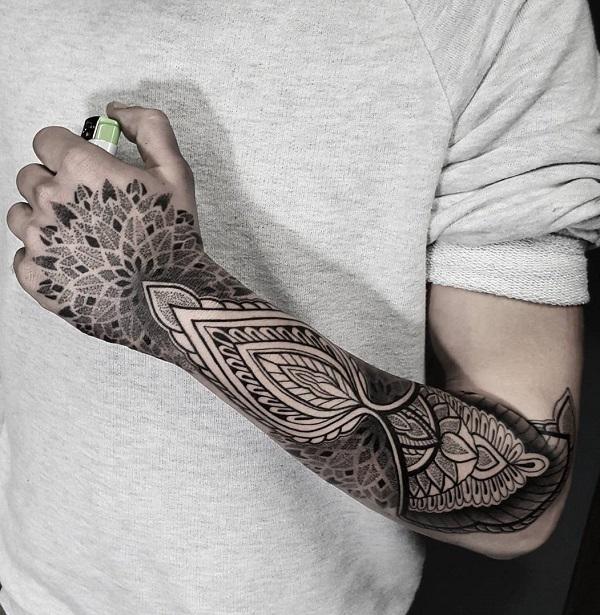 Symmetrical mandala inspired dotwork tattoo extending from elbow to hand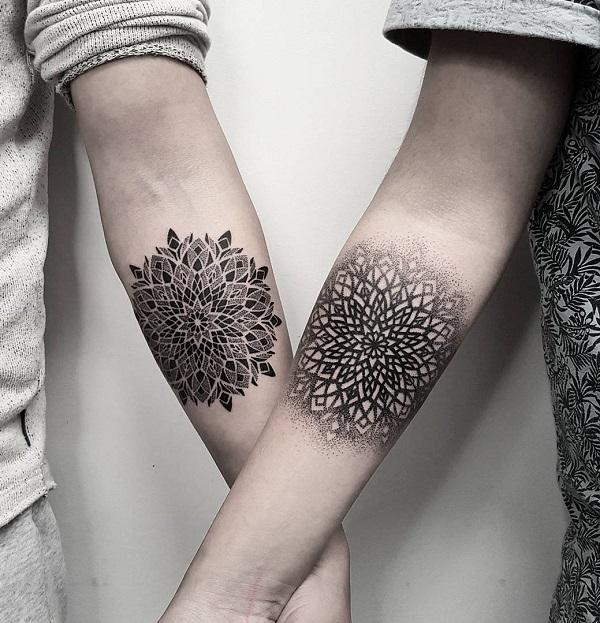 Matching mandala tattoo
People get tattoo to express themselves. Tattoo is personal. Not only does it express oneself, but also the bond of relationship with others, the beloved one. With the identical mandala inked on the both forearms, no one could replace each other in their minds.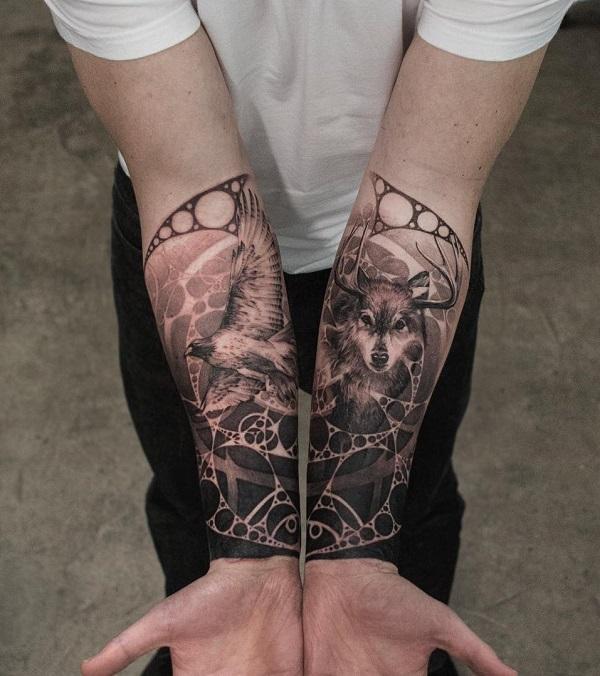 Matching forearm tattoo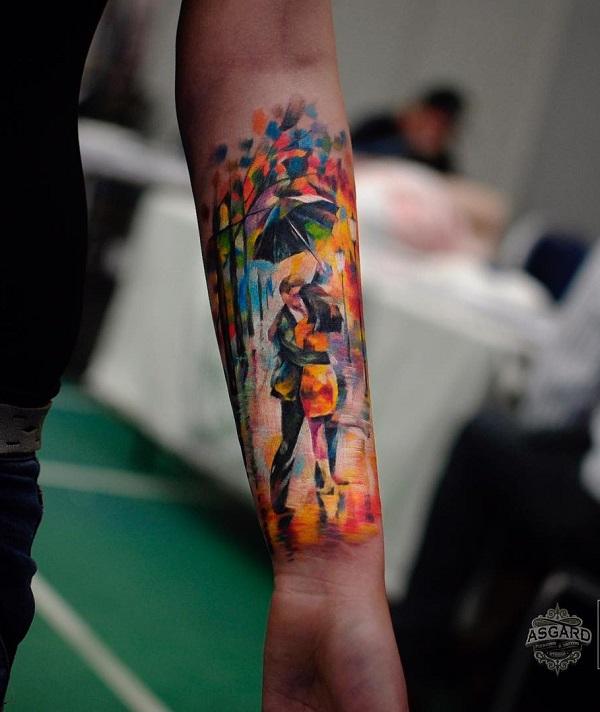 Painterly style forearm
Pink rose sketch tattoo on forearm
Source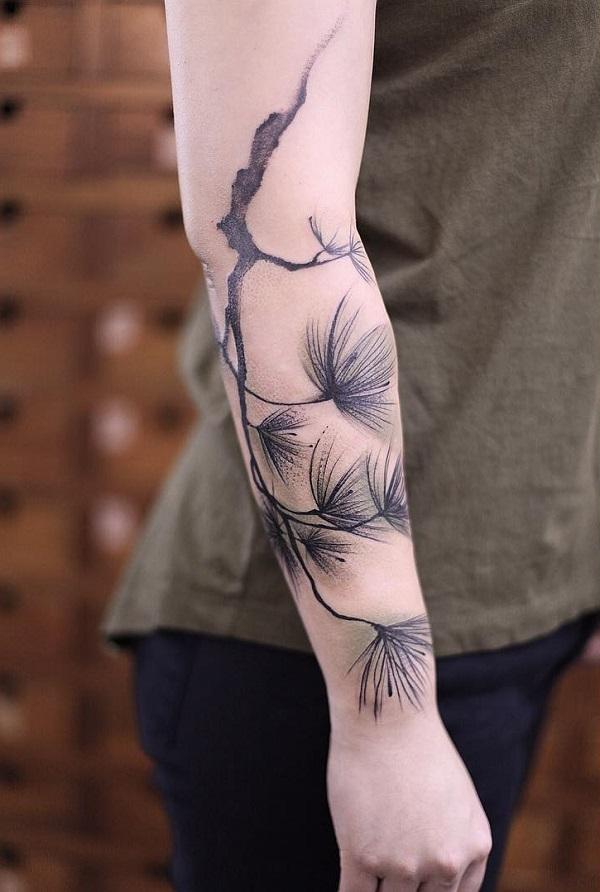 Pine leaves forearm tattoo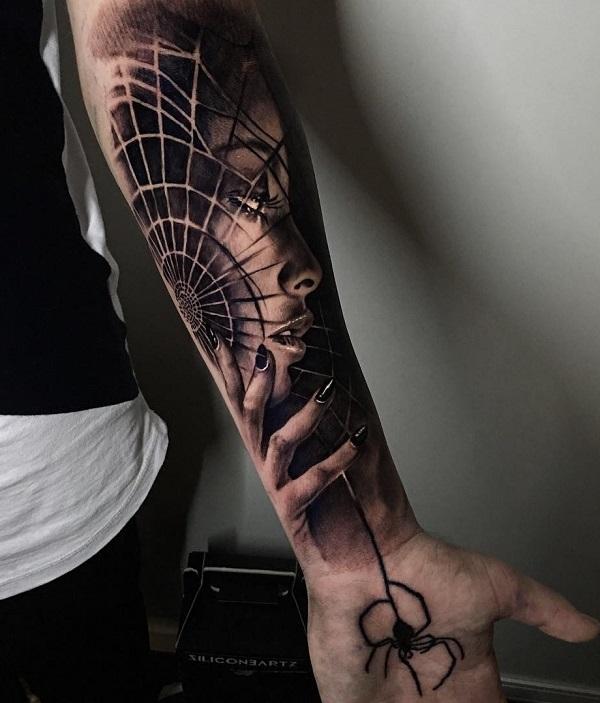 Portrait and spider web forearm tattoo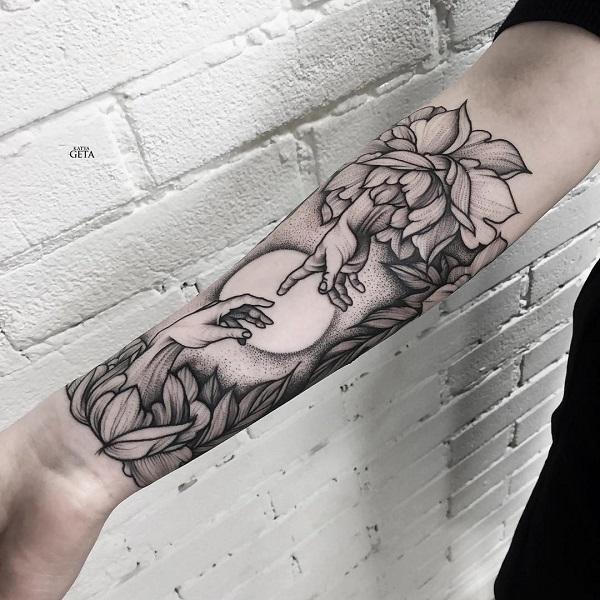 Romantic forearm tattoo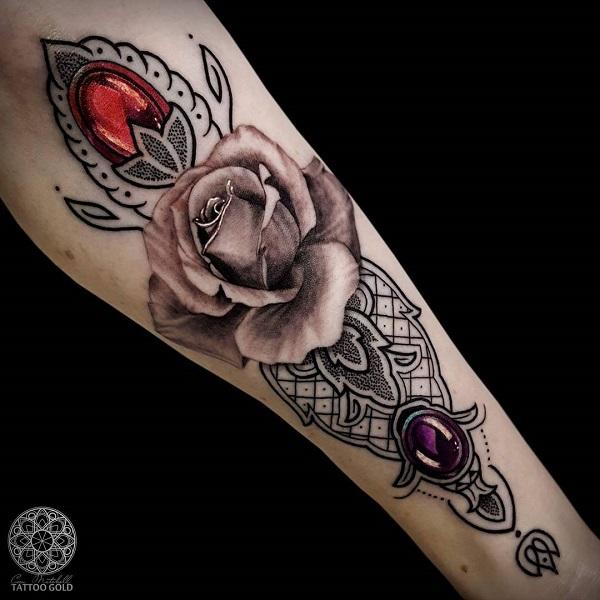 Rose and diamond forearm tattoo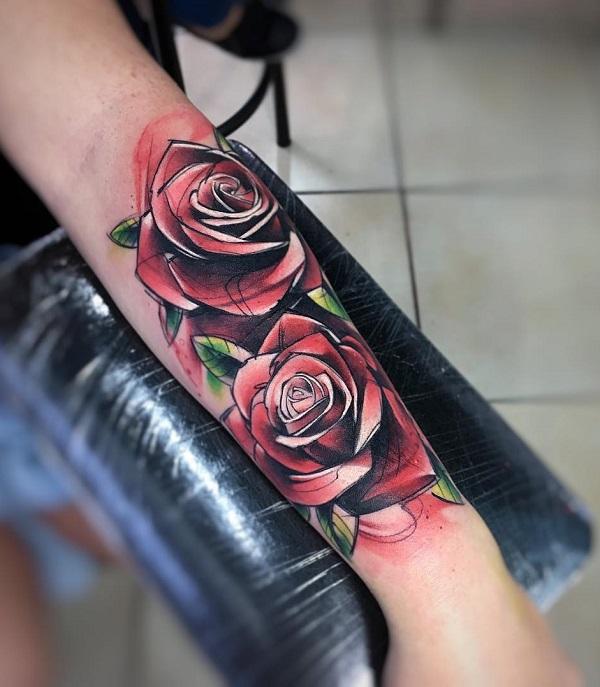 Stylized Roses in red with grey shade on forearm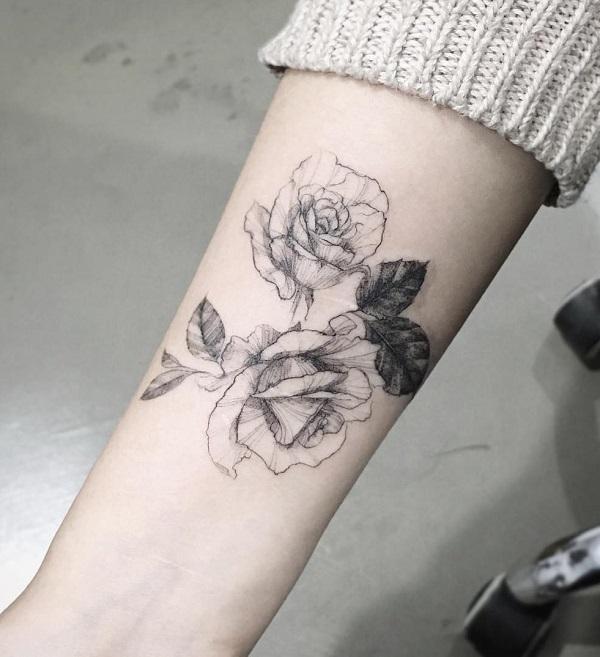 Sketchy rose outline for girl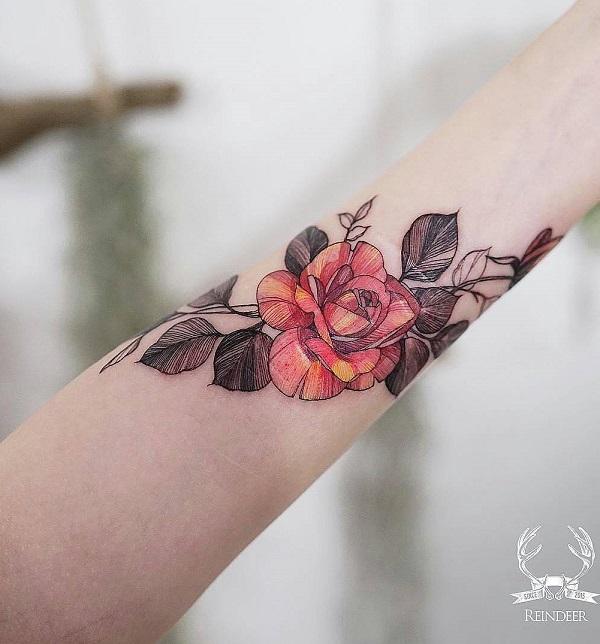 Colored rose with leaves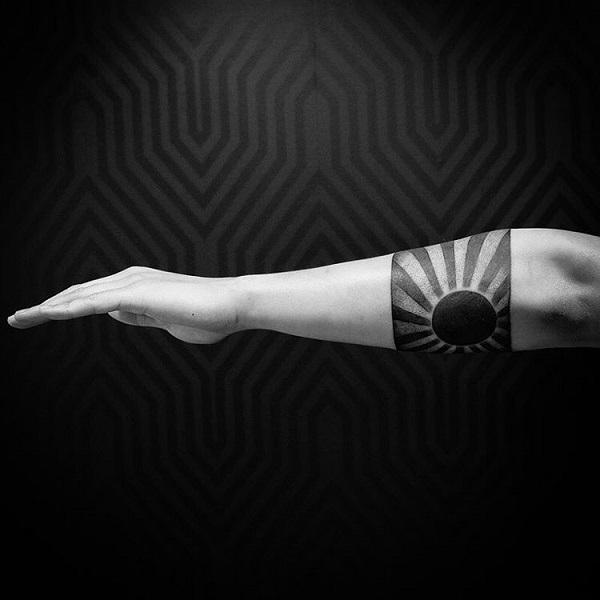 Sun armband tattoo in black and grey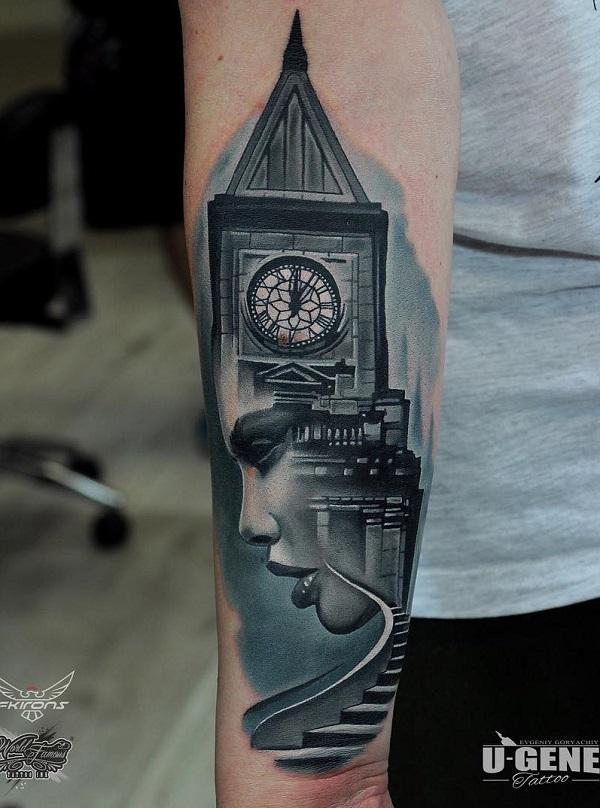 Surreal forearm tattoo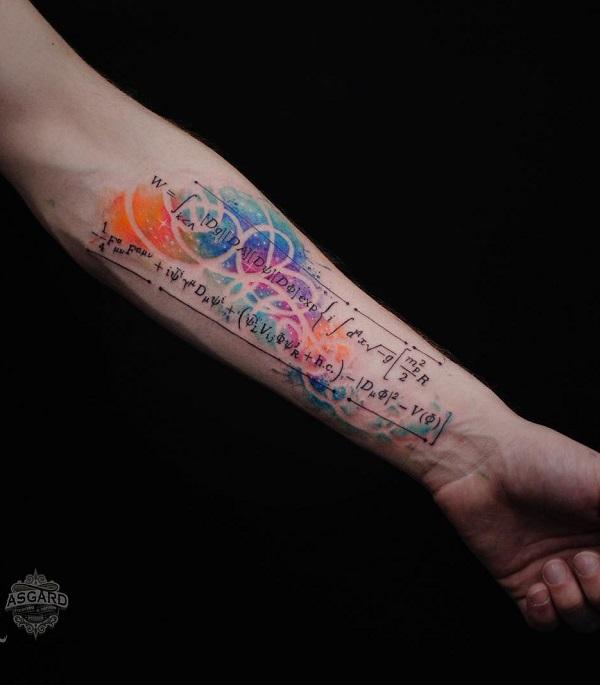 Math formula
If you are obsessed with mathematics, this tattoo is a nice idea to connect the body art to the hobby. First of all, make a tattoo stencil on watercolor background. And then, ink the formula line by line. The outcome is fascinating, which lets us feel the beauty of math.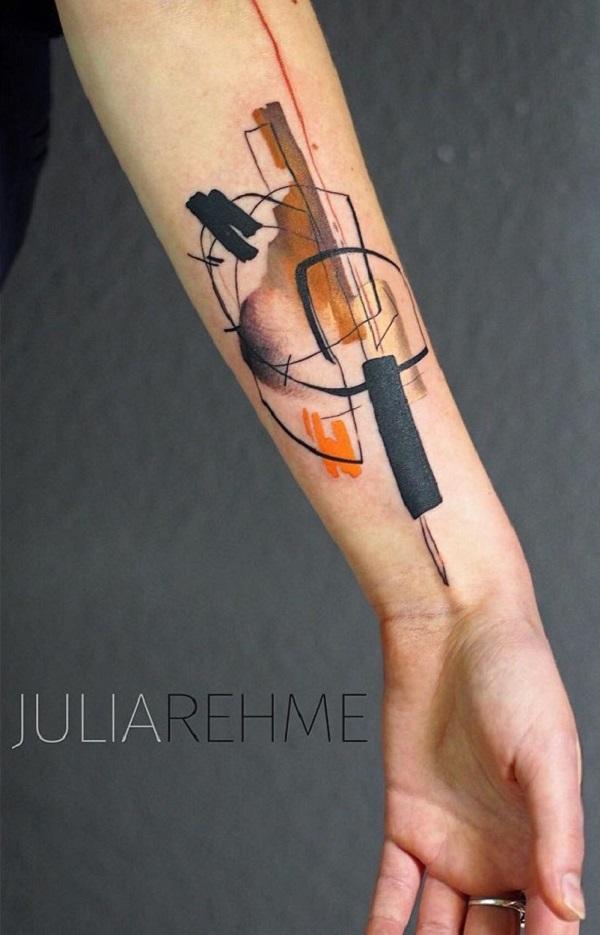 Abstract forearm tattoo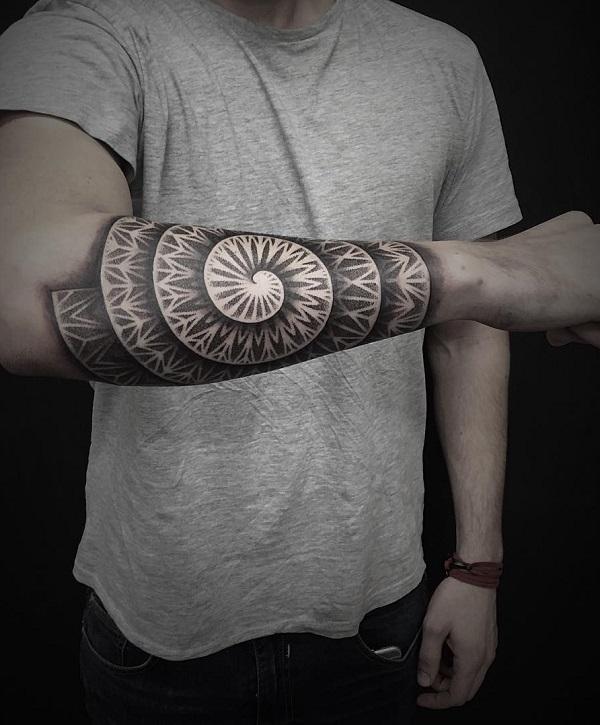 Mandala inspired pattern with convergence circles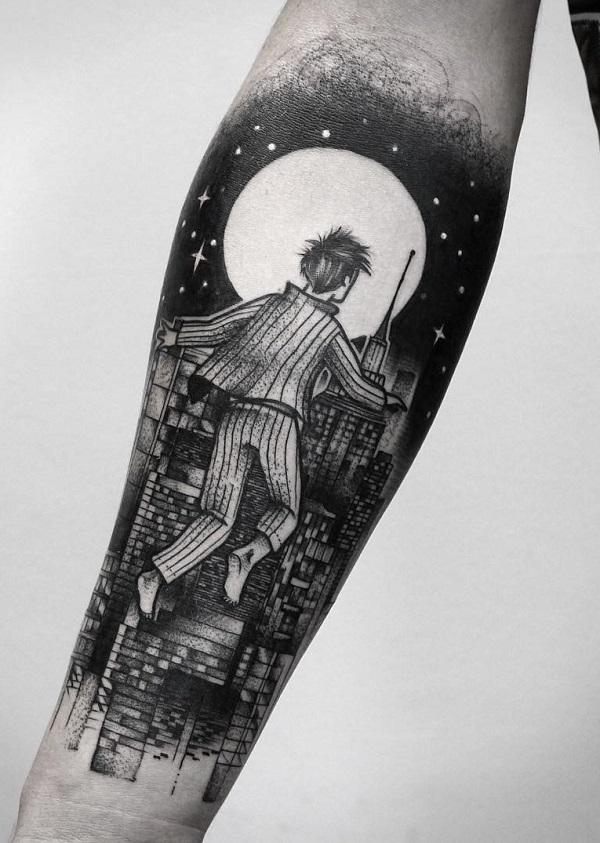 Dotwork with a man running towards moon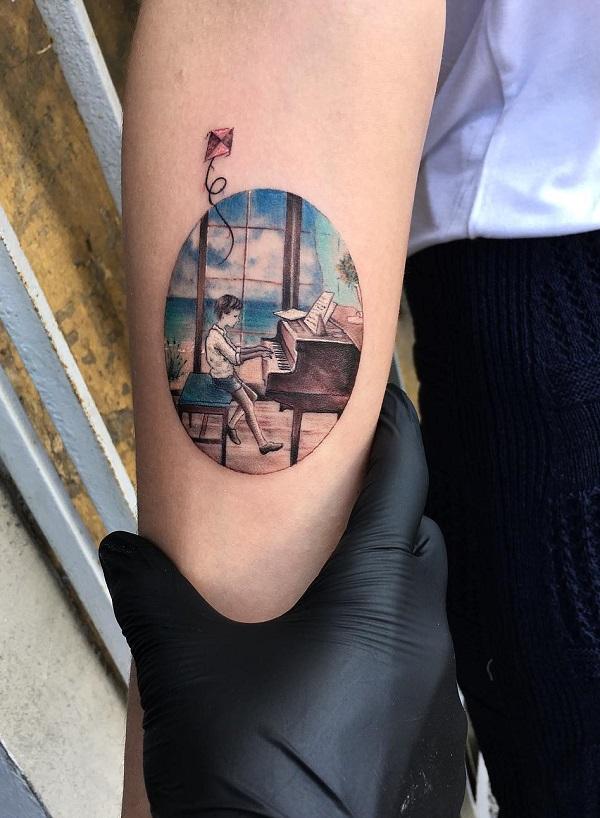 Colored epitome of a girl playing piano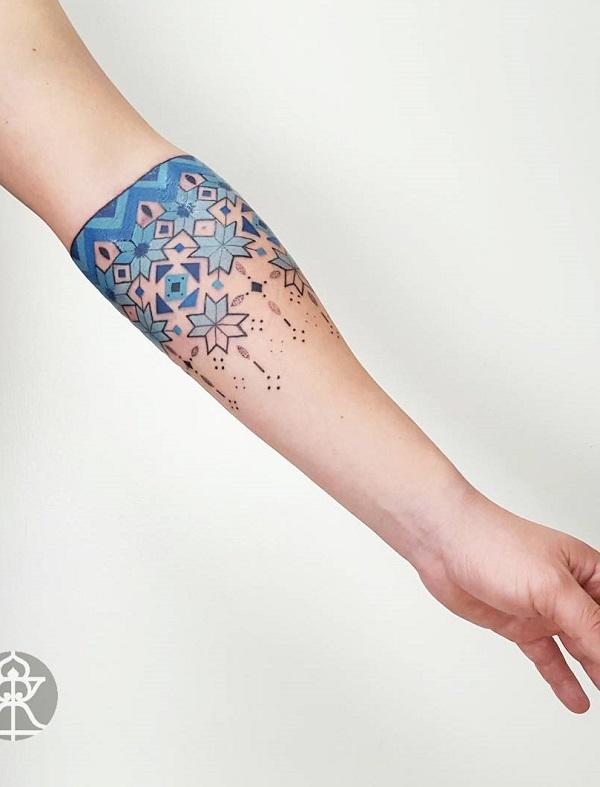 Patchwork
This piece features repeating patterns built up with floral and geometric shapes around the circumference of the forearm. These shapes are carefully measured and make one wonder the amount of meticulous work for the tattoo.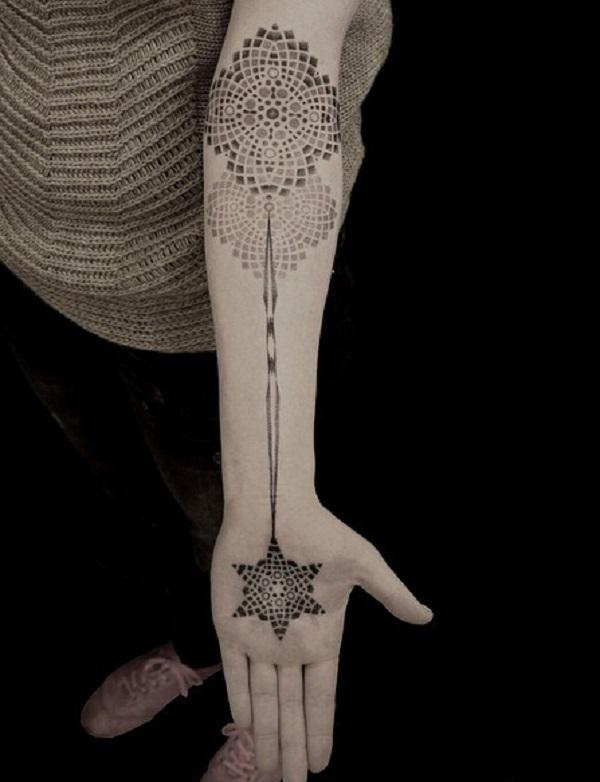 Knitting pattern
This tattoo draws two circular patterns but in different layer of shading. Their style looks identical to the knitting pattern of the wearer's sweater. On the palm is a hexagon star of similar style that connects to upper block by a line piece.
Source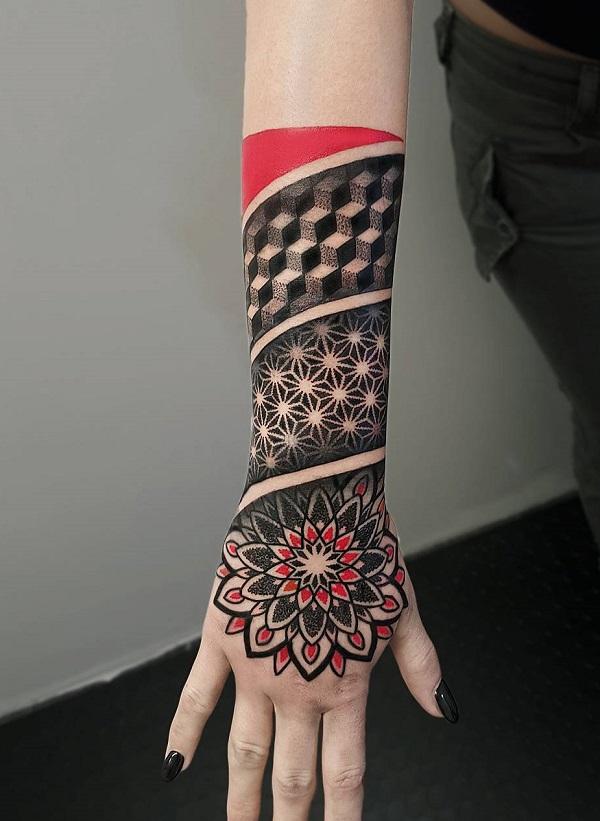 Blackwork intergrating geometric and mandala patterns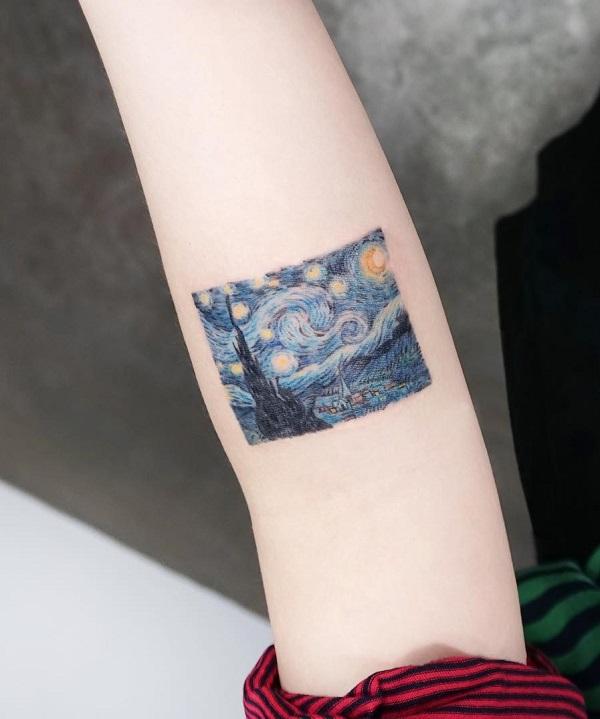 Miniature of Vincent Van Gogh's painting
Source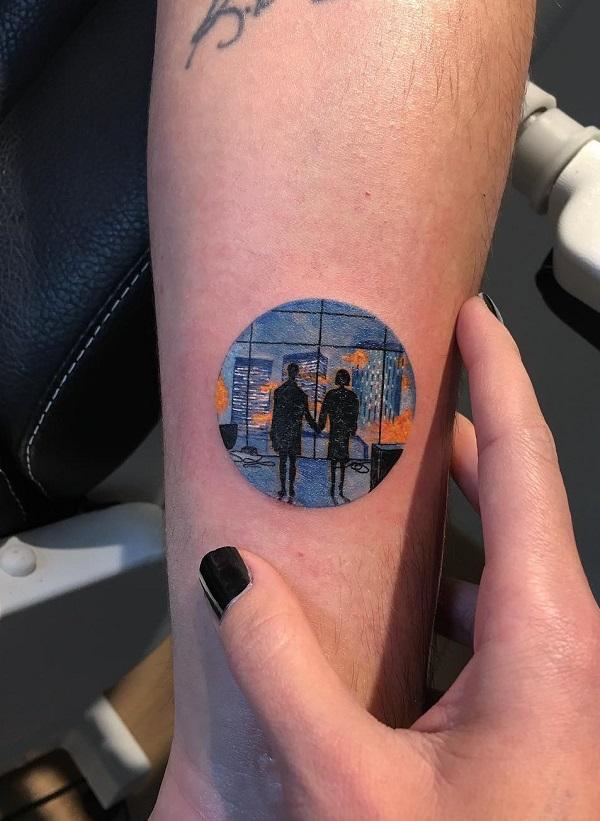 Miniature for tribute to parents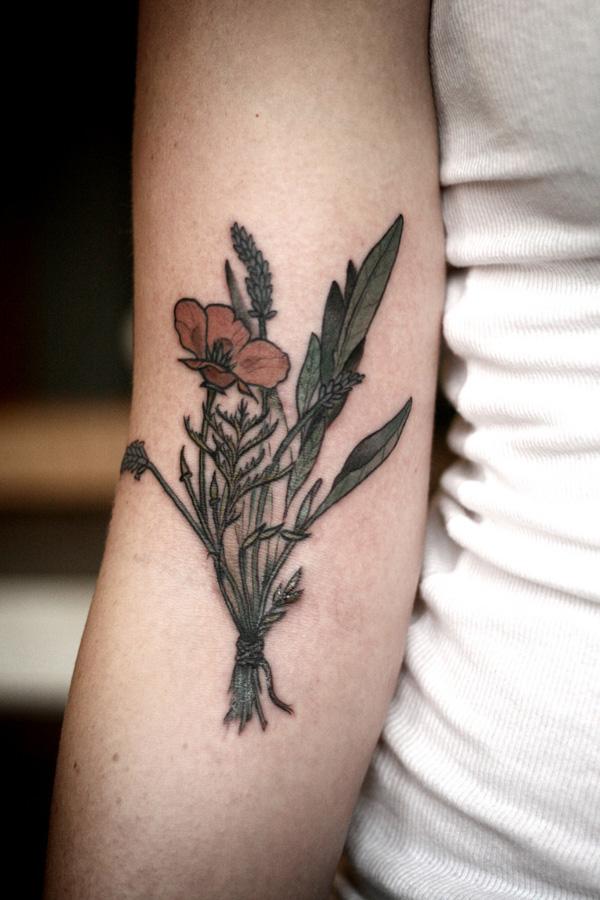 Forearm Tattoo for Girl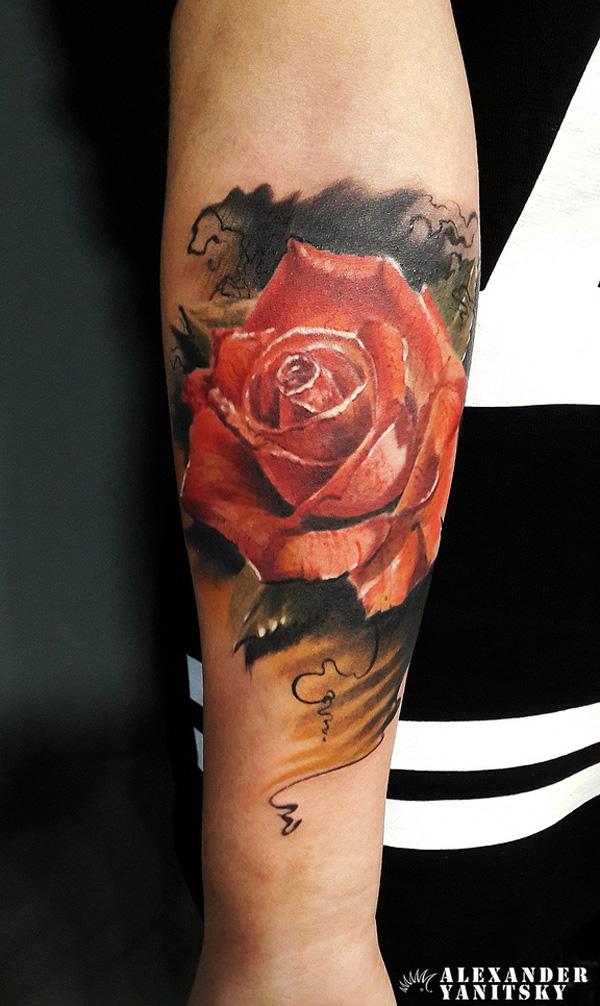 Rose Tattoo
Flowers have meanings, so do the tattoos. This forearm piece draws a red rose with dark sahdes on as background. This expressive rose tattoo could be worn by both men and women.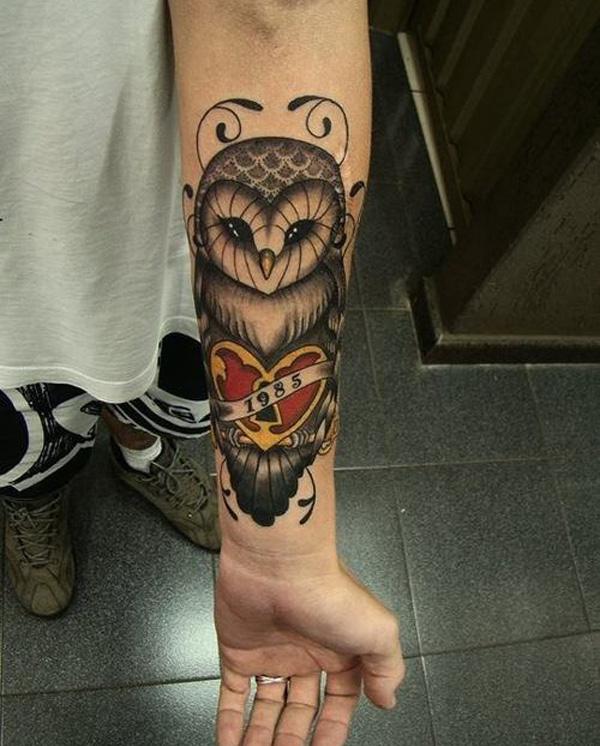 Owl and love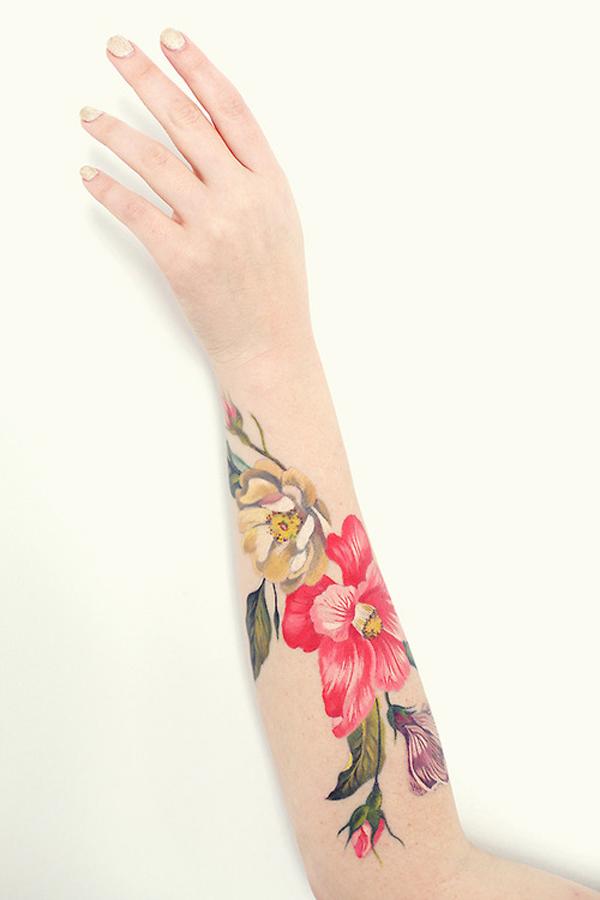 Beautiful hibiscus tattoo women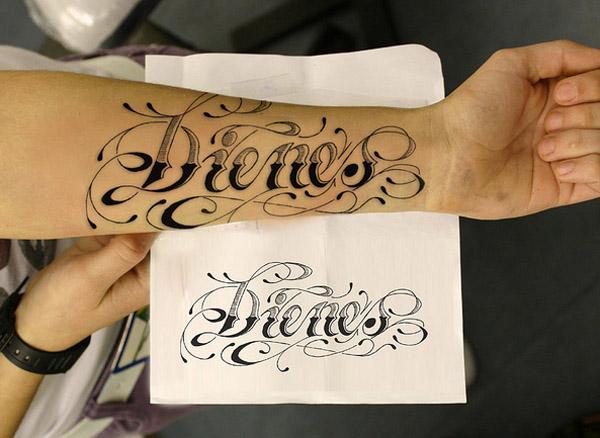 Stylish font script
Source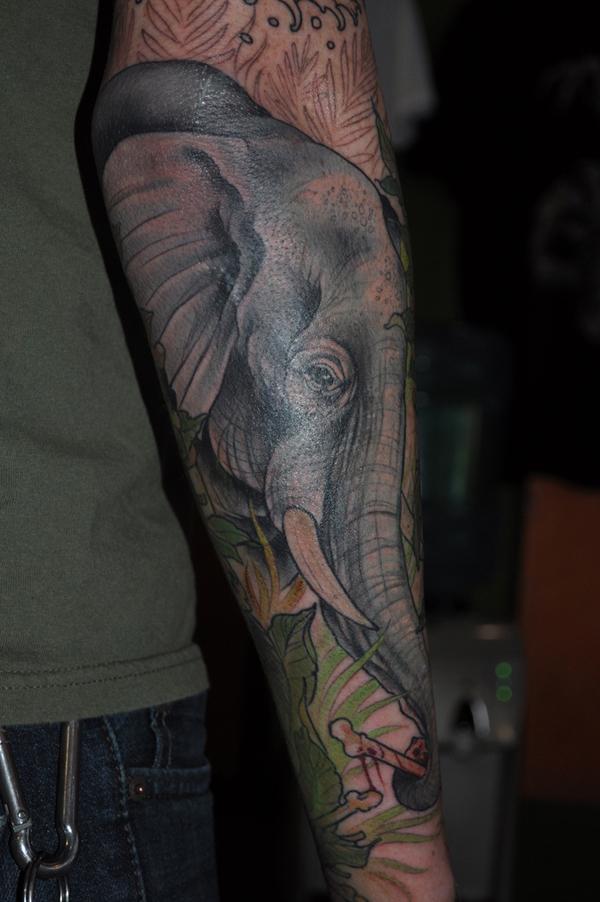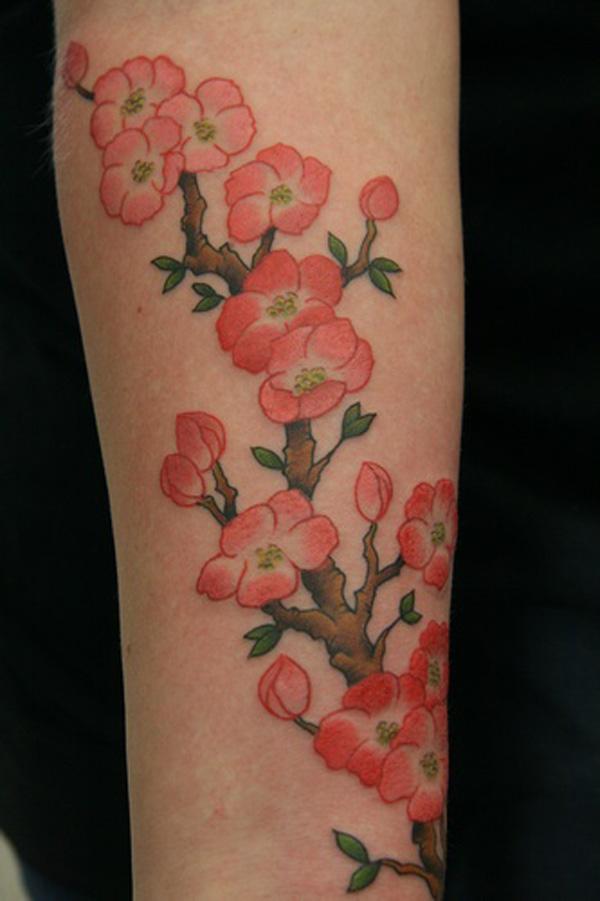 Cherry blossom tattoo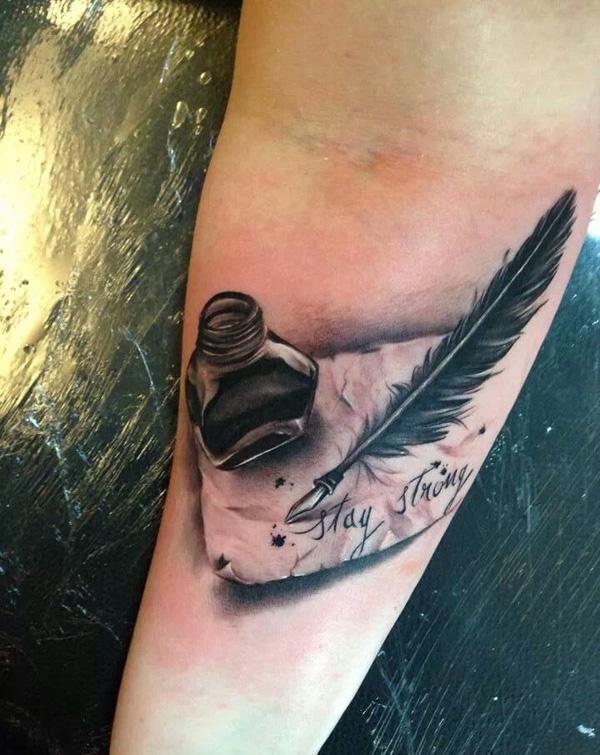 Realistic tattoo with an ink bottle and a quill pen on a piece of paper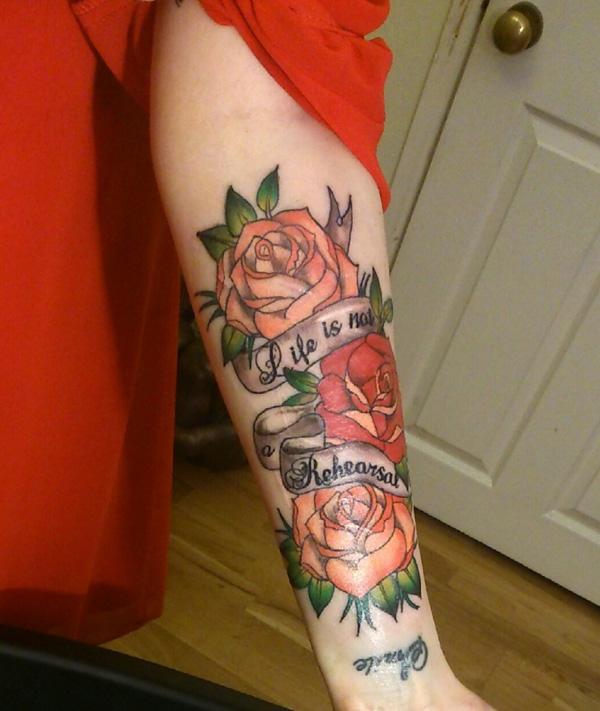 Roses tangled ribbon with quotes – life is not rehearsal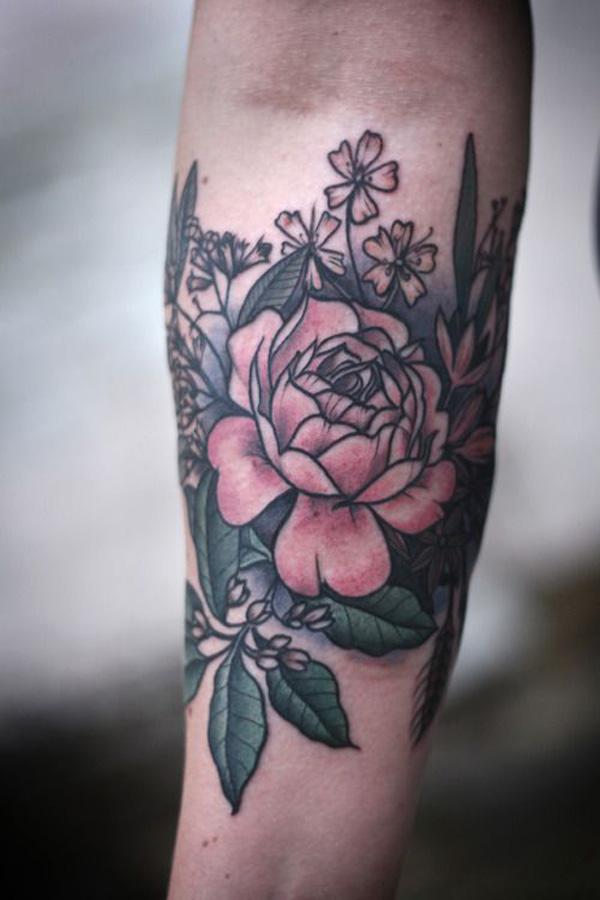 Pink peony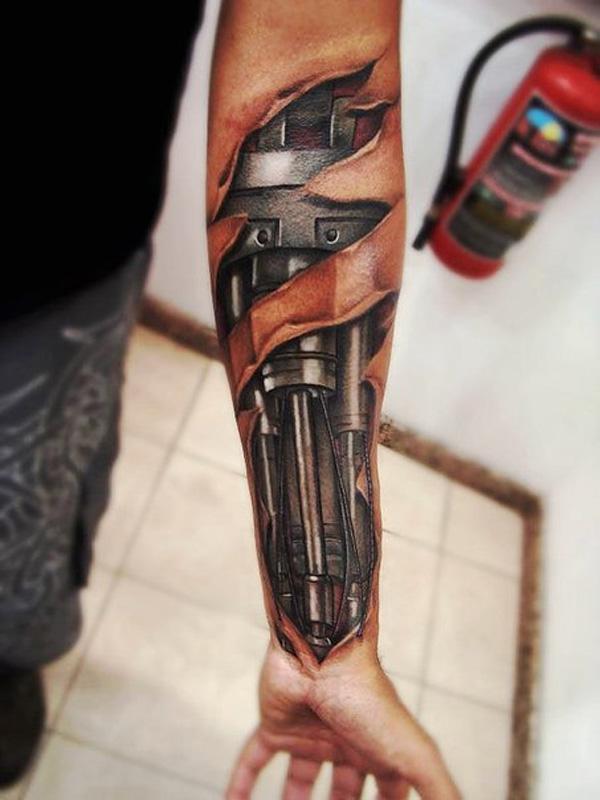 Carving biomechanical tattoo in 3D effect for men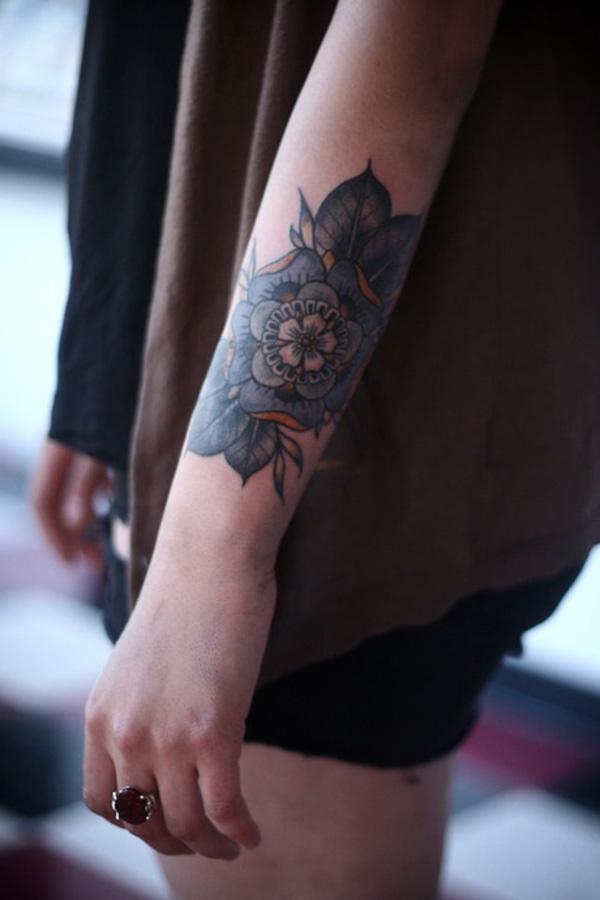 Blue Flower Forearm Tattoo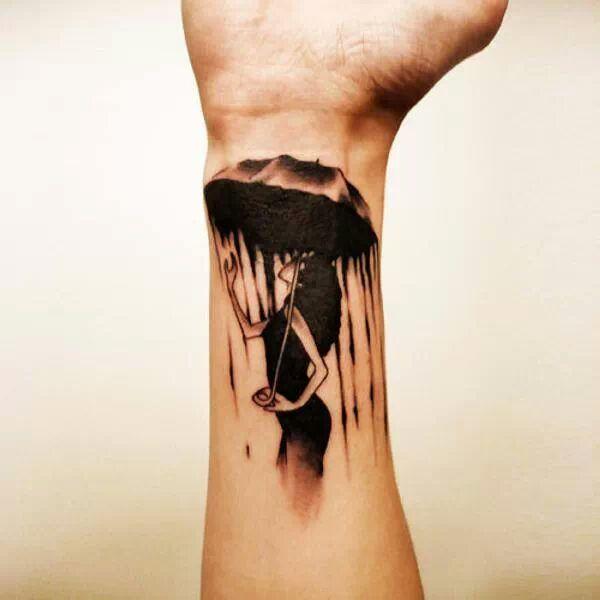 A woman in the rain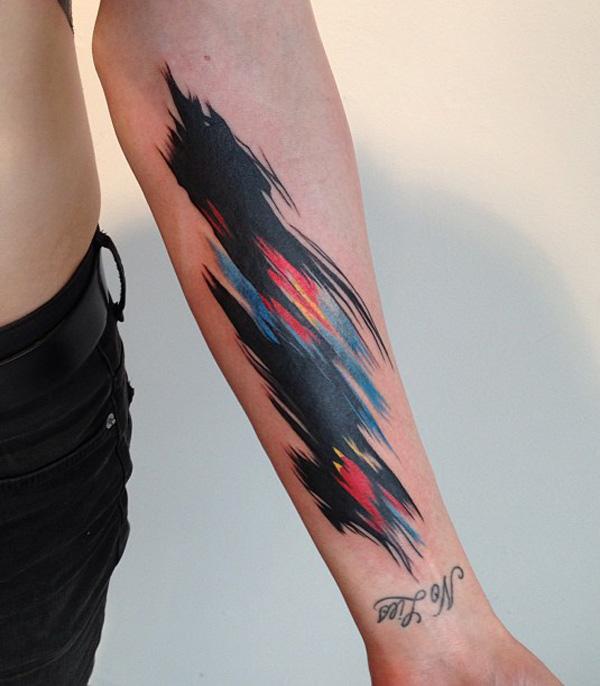 Brush stroke forearm tattoo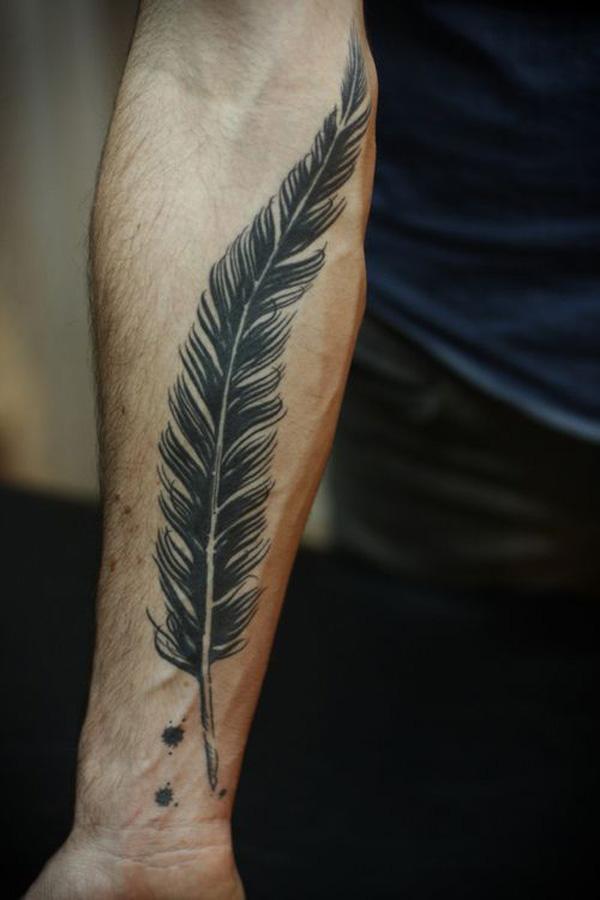 Big Black Feather Tattoo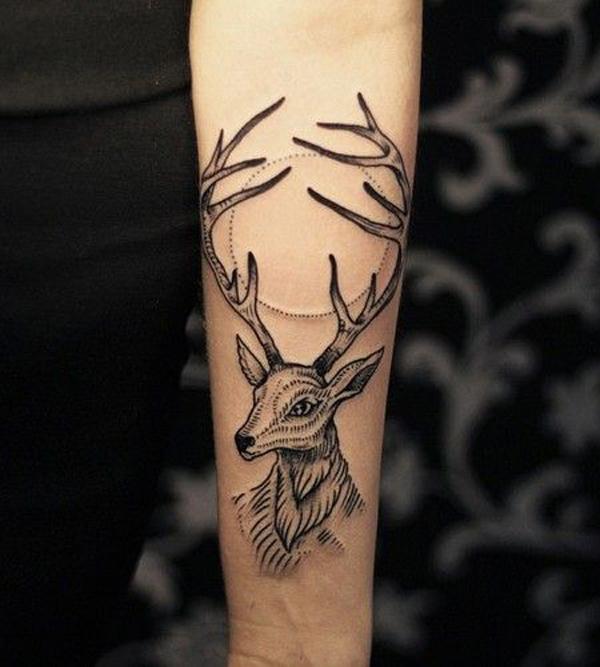 Cool Deer Tattoo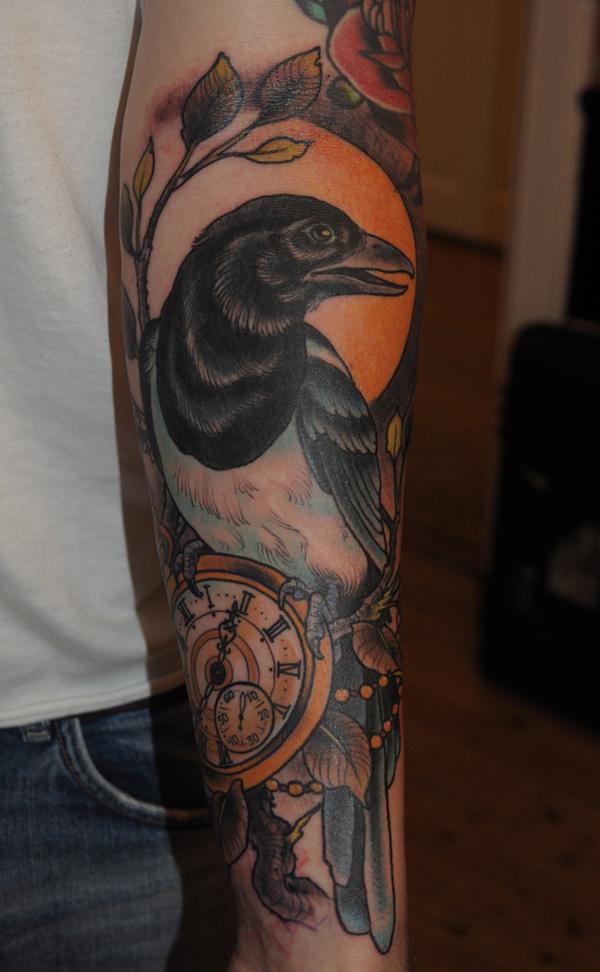 Raven and clock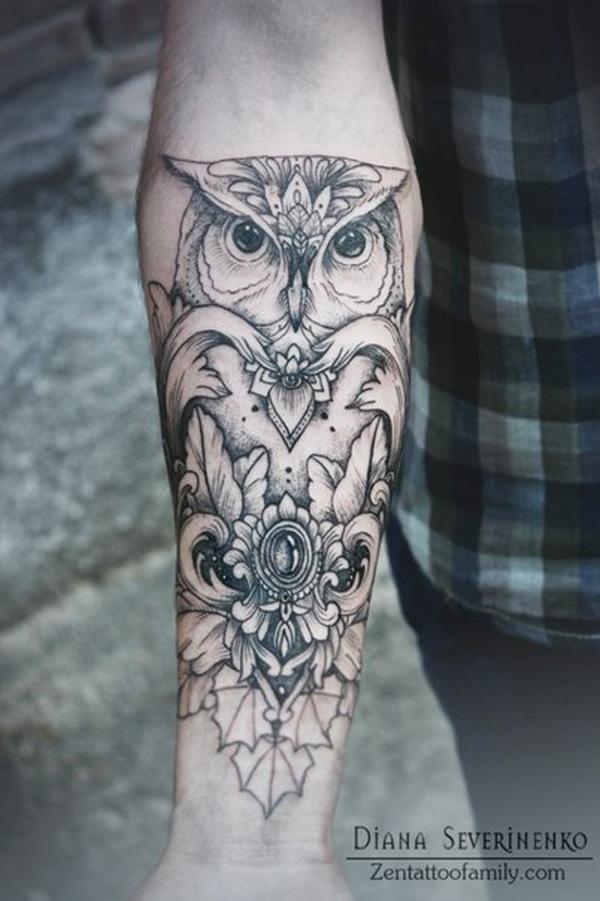 Owl princess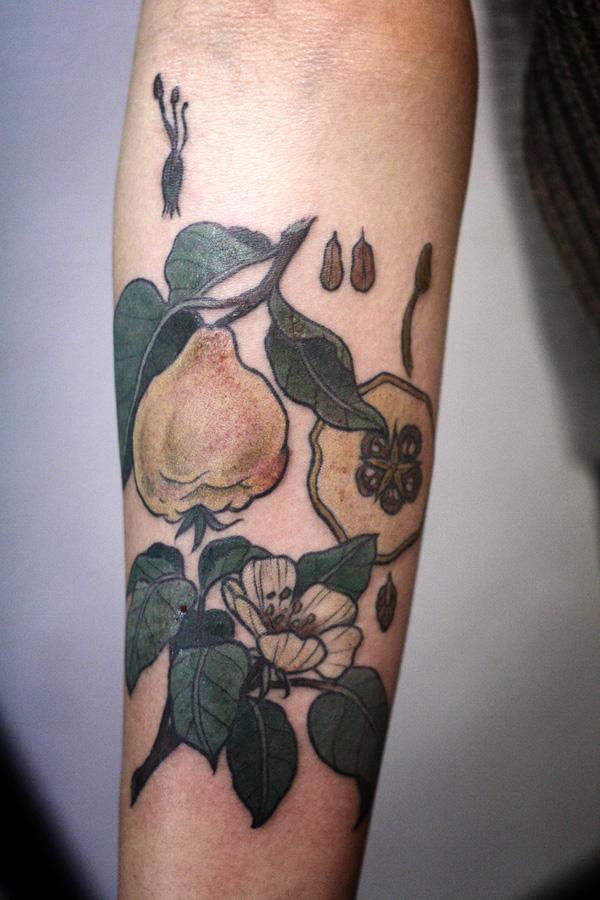 Pear and blossom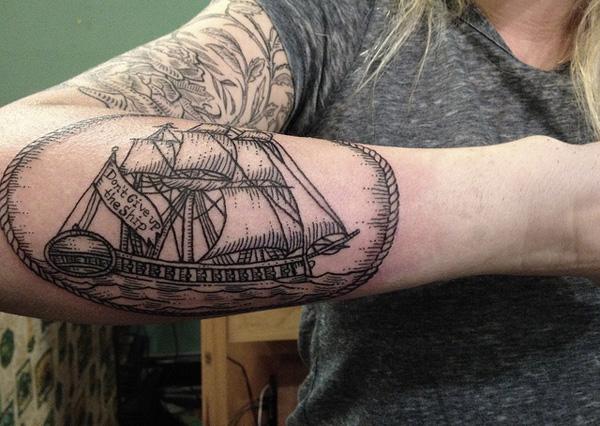 Don't give up this ship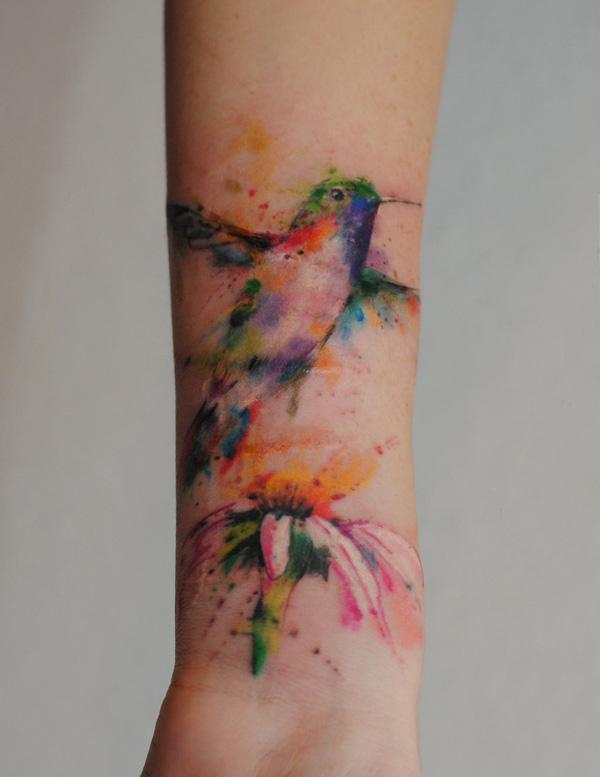 Hummingbird watercolor blossom tattoo
Compass, magnifier and map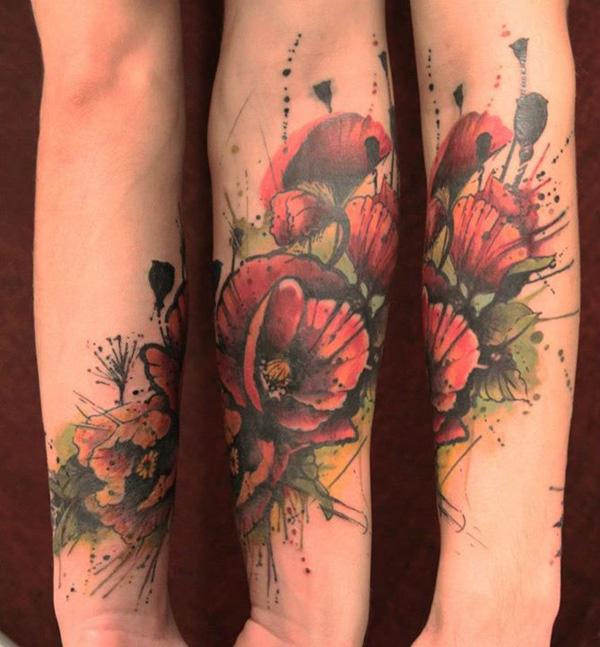 Pine tree landscape painting
Beautiful Portrait Forearm Tattoo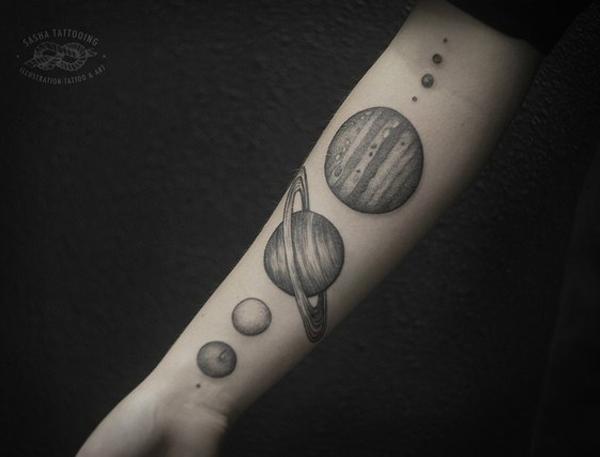 Moon Forearm Tattoo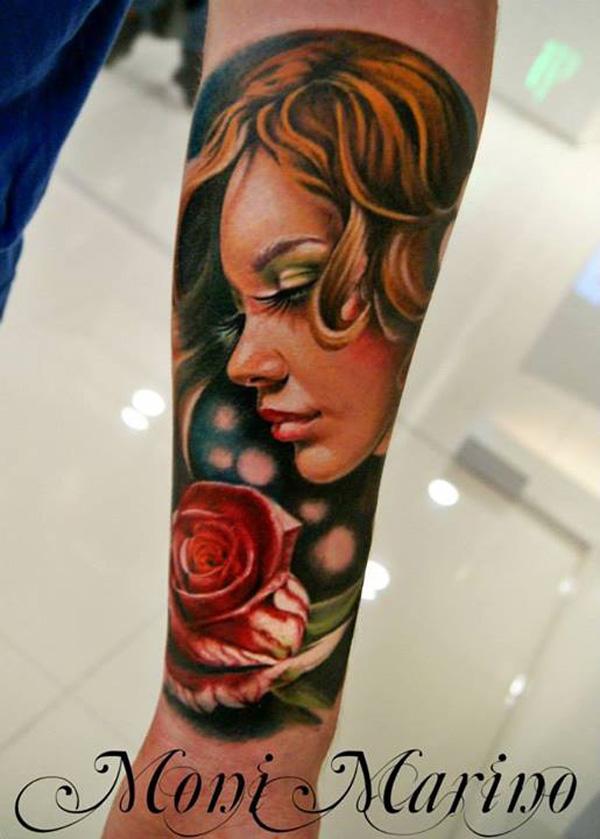 3D Portrait Forearm Tattoo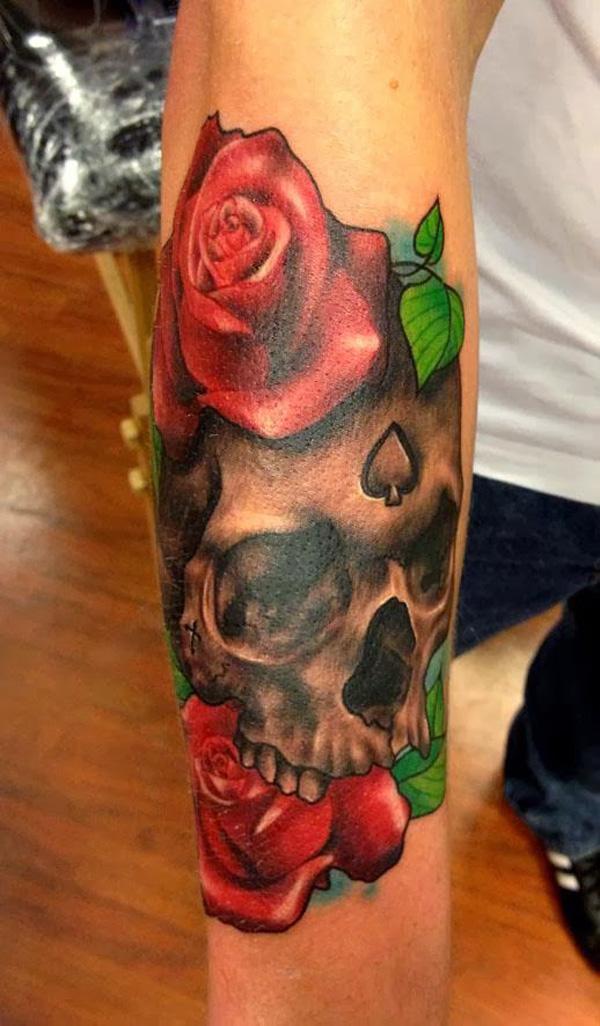 3D Skull Forearm Tattoo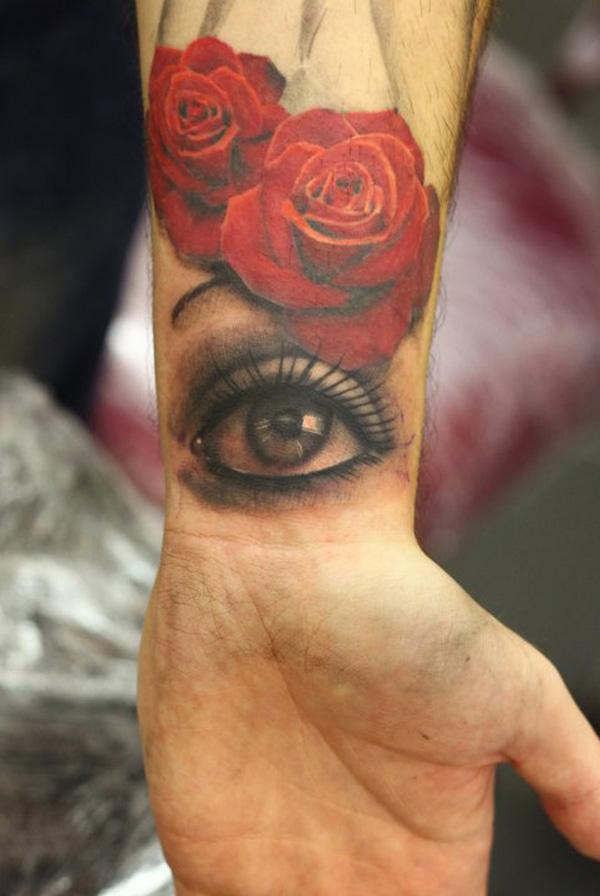 Eye and Rose Forearm Tattoo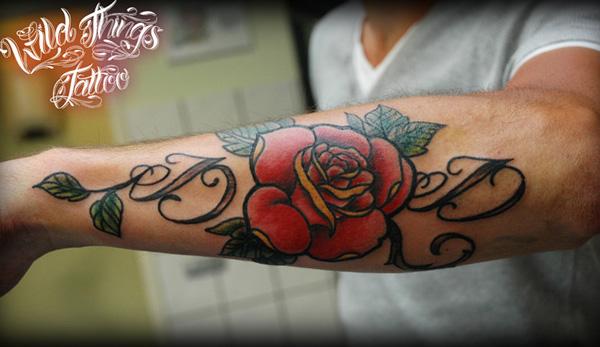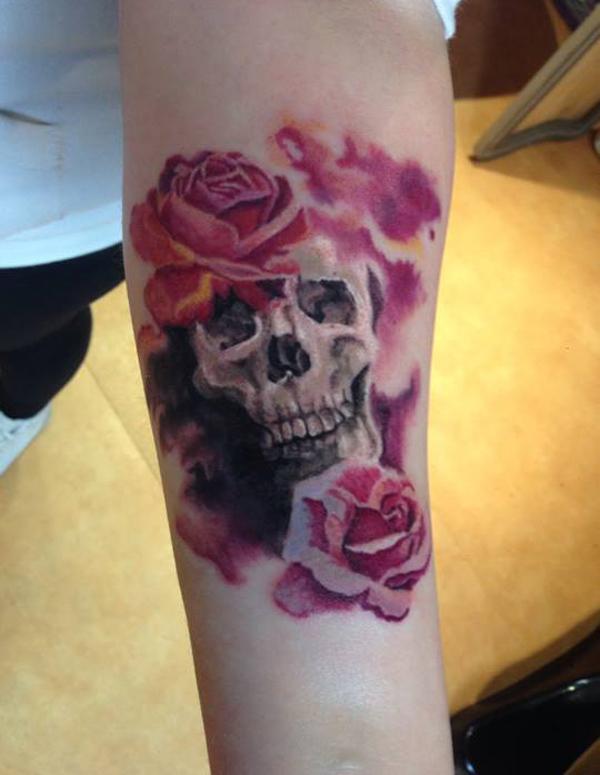 Skull and Flower Forearm Tattoo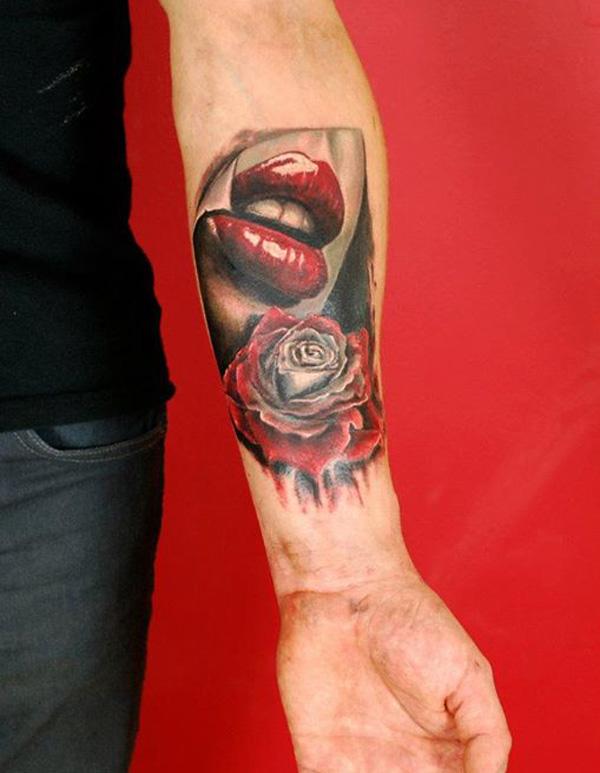 Lip and rose in 3D effect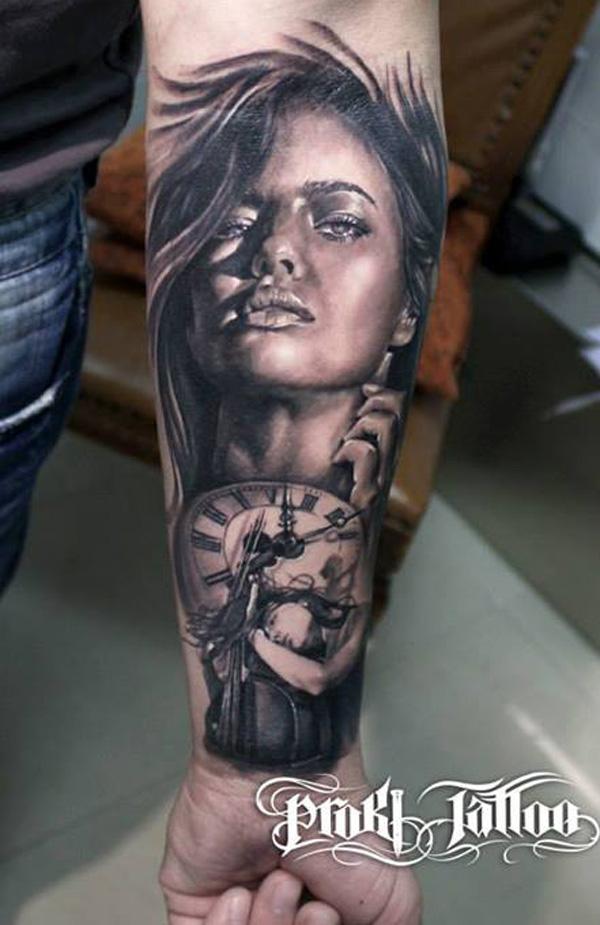 Black and white tattoo with woman portrait and clock on forarm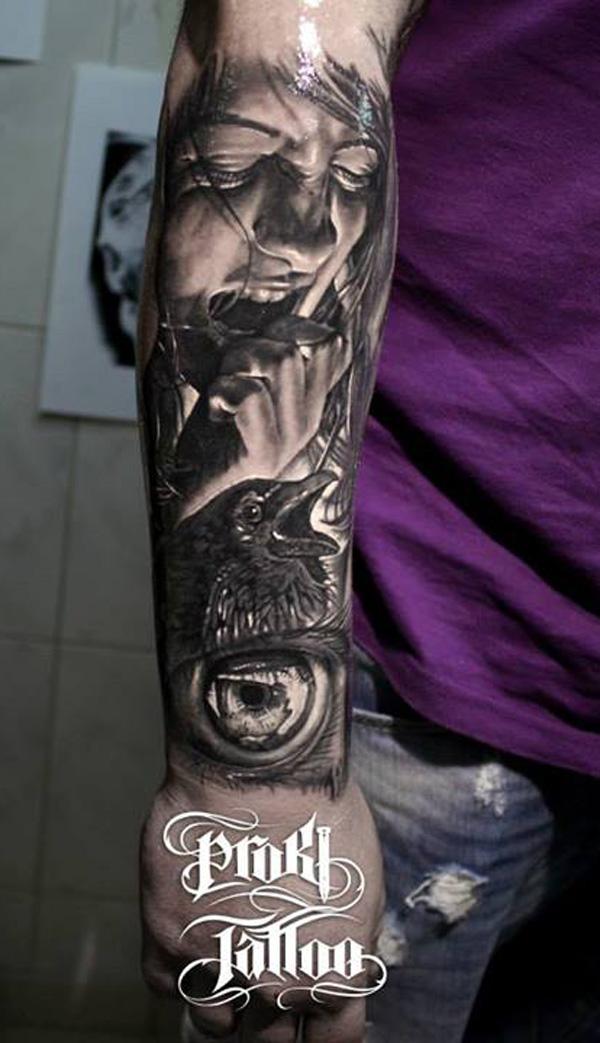 Sad face
A tattoo always tells a story. That makes it unique for the wearer. This forearm ink depicts a sad face of a woman whose emotion is complemented by the crow below. Are they crying or screaming? Whonder what story is behind the art.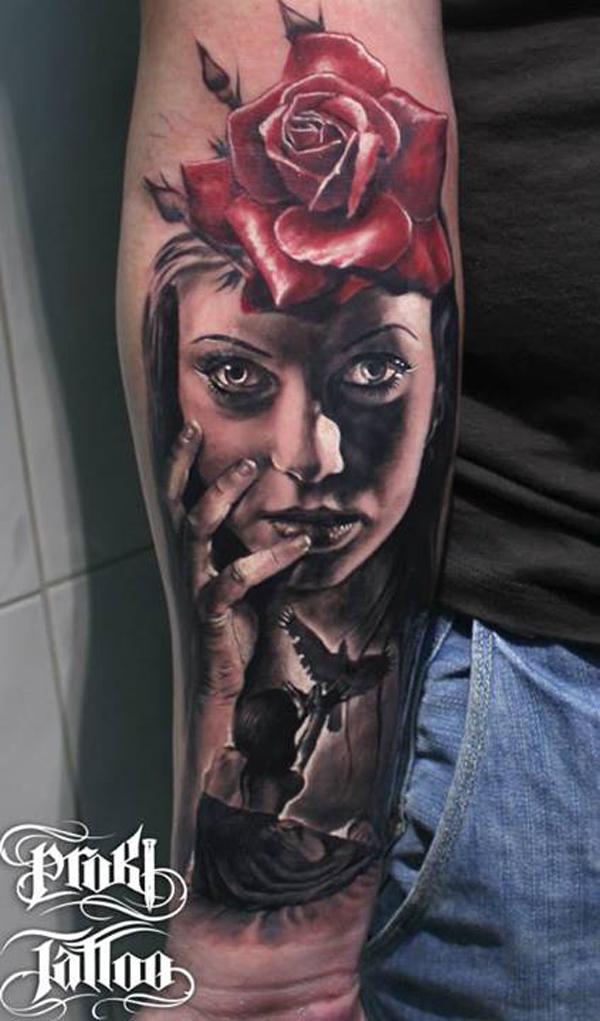 Portait tattoo with girl, rose and dove in 3D effect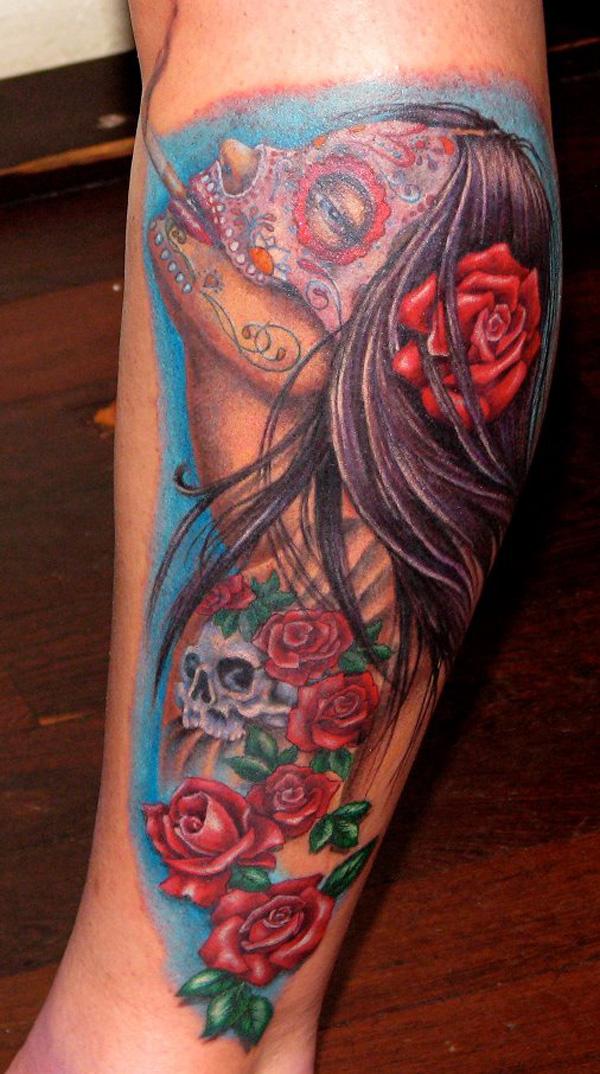 Colored tattoo with sugar skulls and roses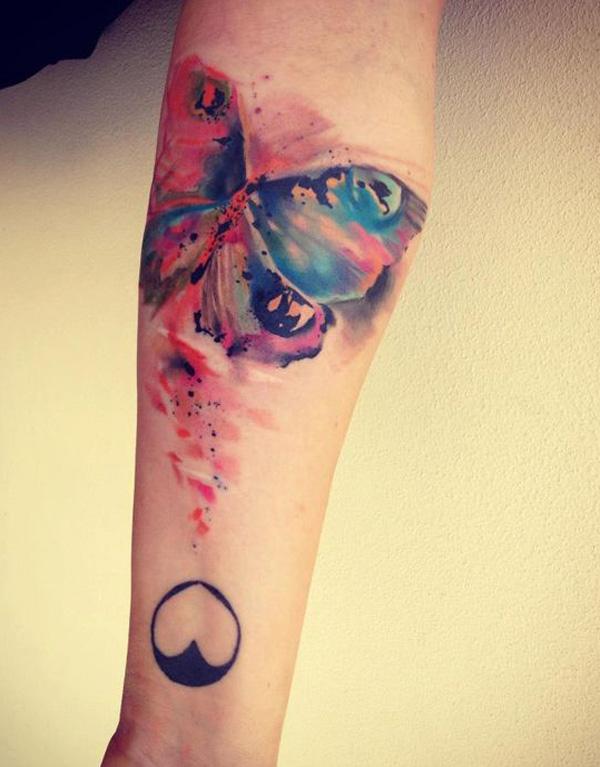 Butterfly Watercolor Forearm Tattoo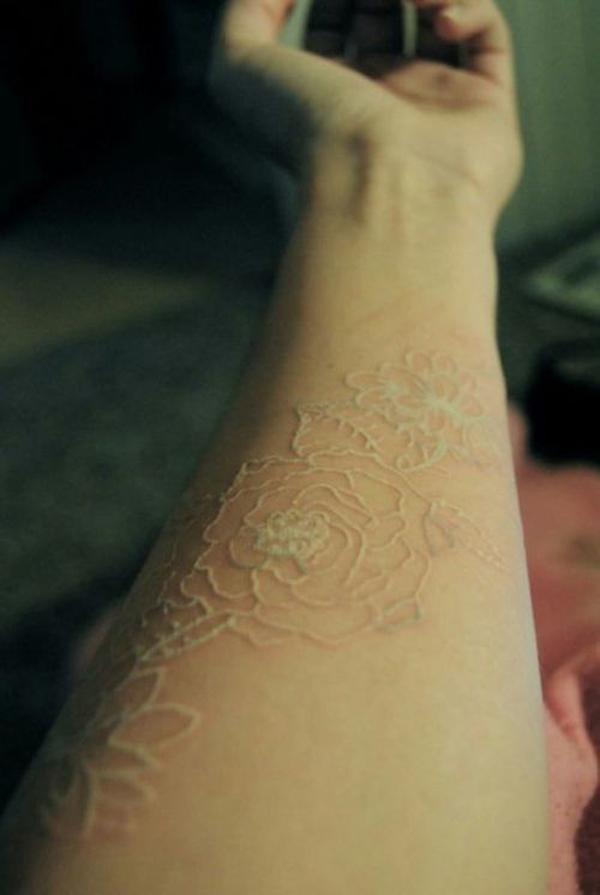 White ink flower blossom tattoo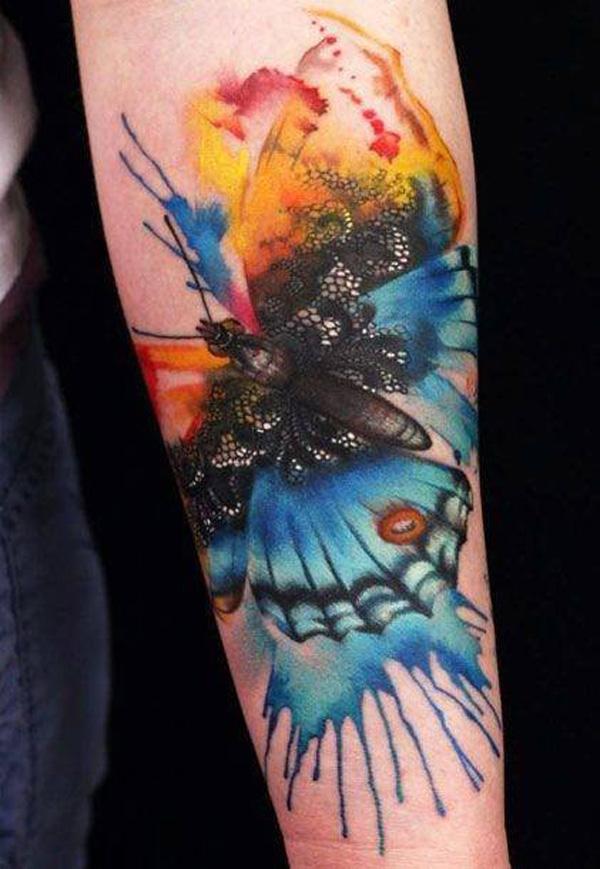 Watercolor butterfly blossom tattoo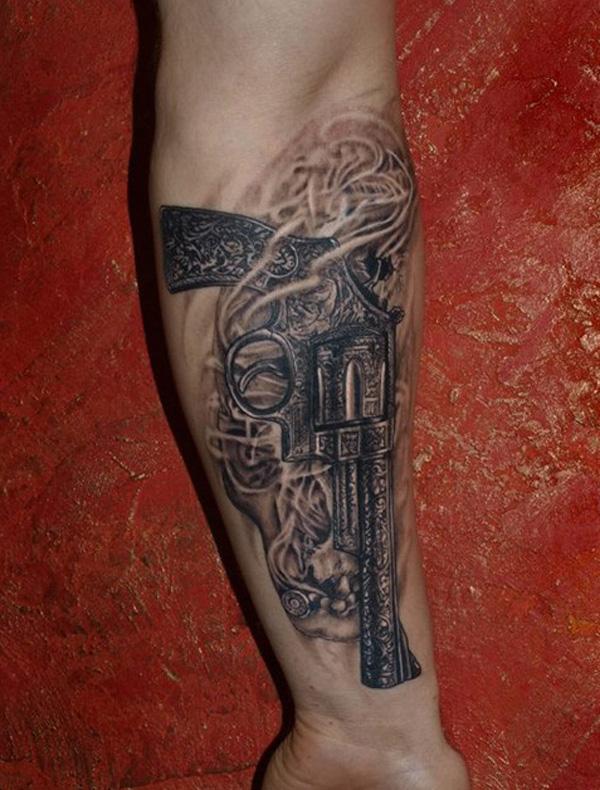 Gun Forearm Tattoo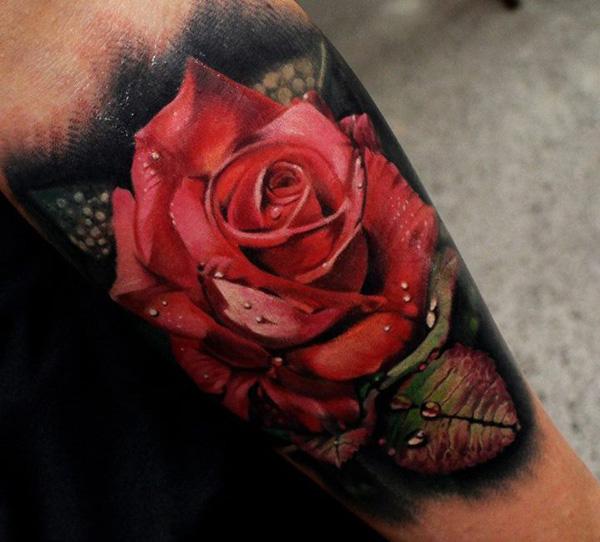 3D Rose Forearm Tattoo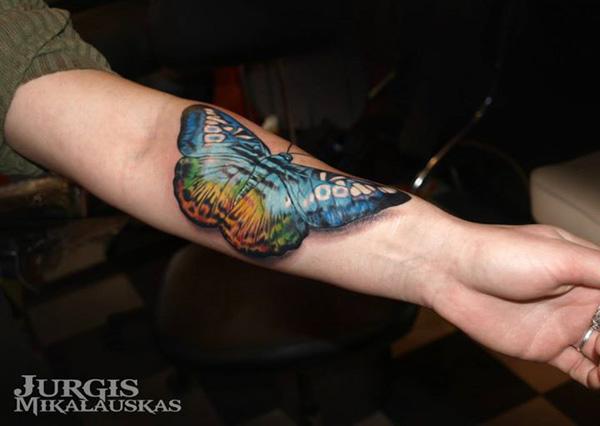 Butterfly Forearm Tattoo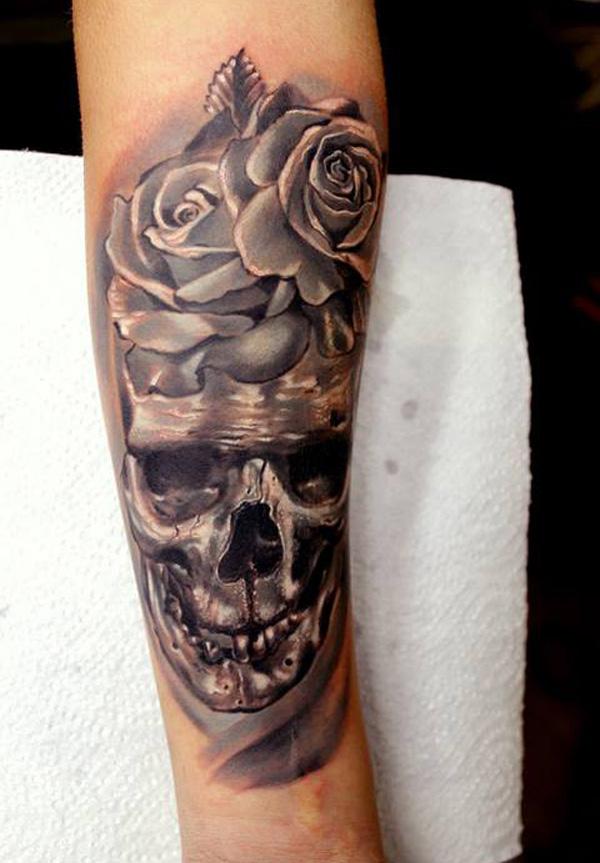 Skull Forearm Tattoo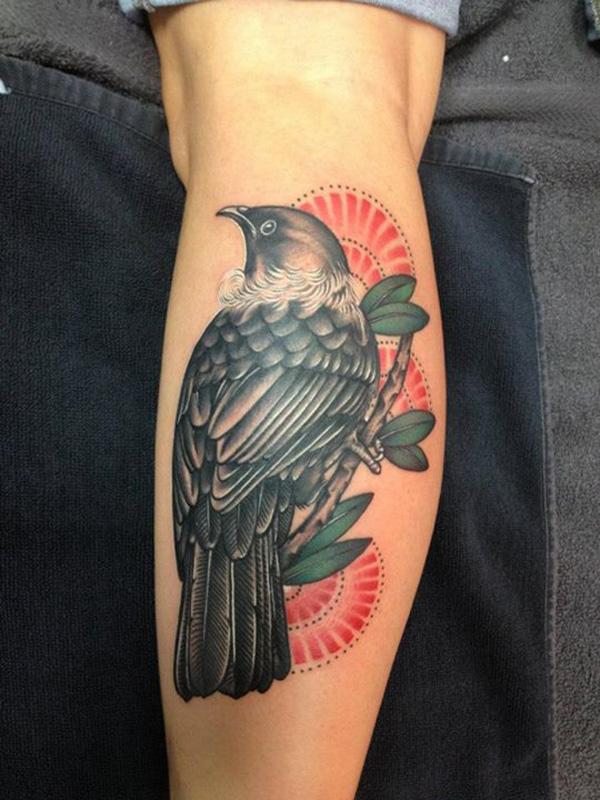 Bird Forearm Tattoo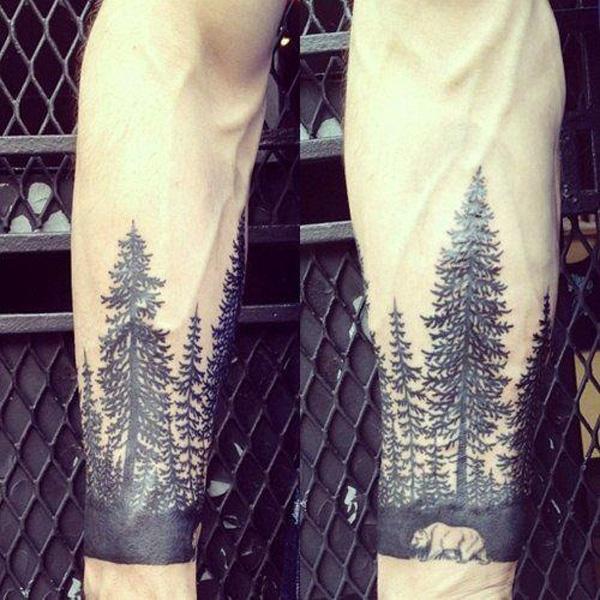 Forest and bear
With heavy human activities, our planet is becoming warmer. The glacier is melting, and the forest is shrinking. How to wake up people around us? This forest tattoo is the perfect idea to call for awareness and protection of the environment.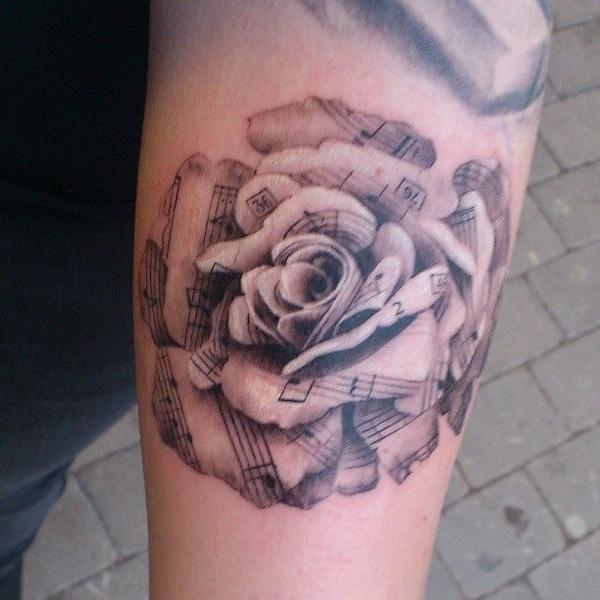 Sheet music rose Forearm Tattoo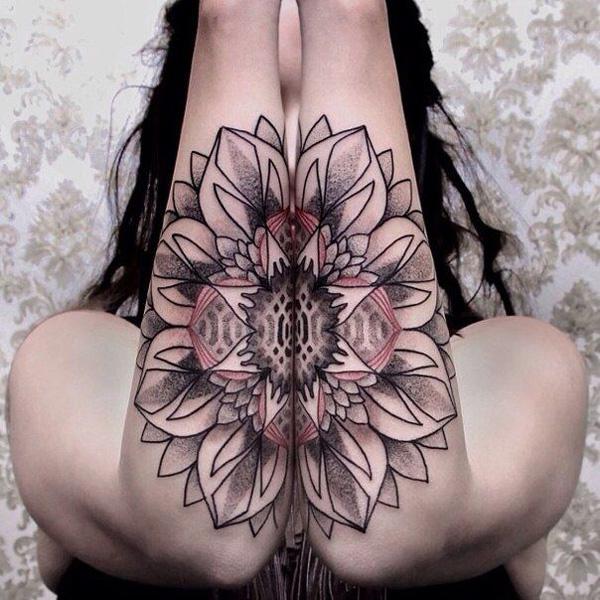 Double forearm matching tattoos for women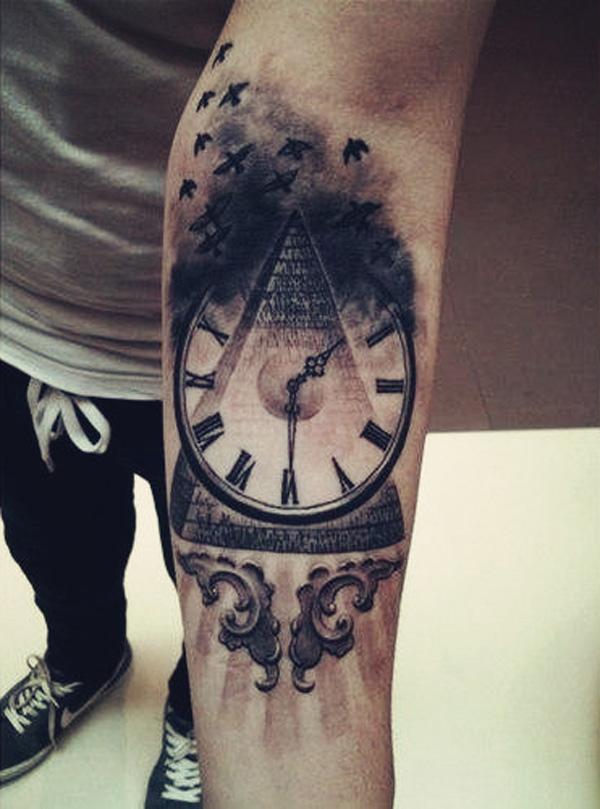 Clock Dotwork on inner forearm for men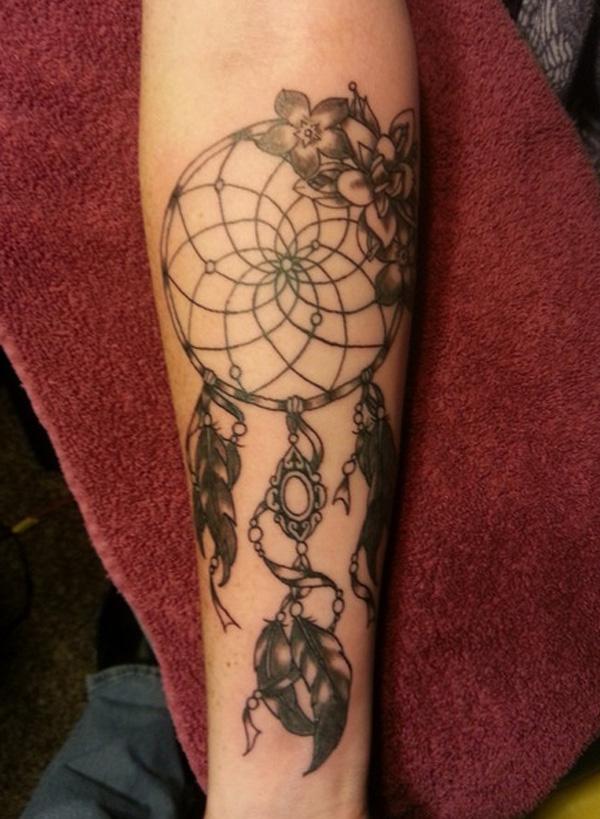 Dream Catcher sleeve tattoo in pastel style for women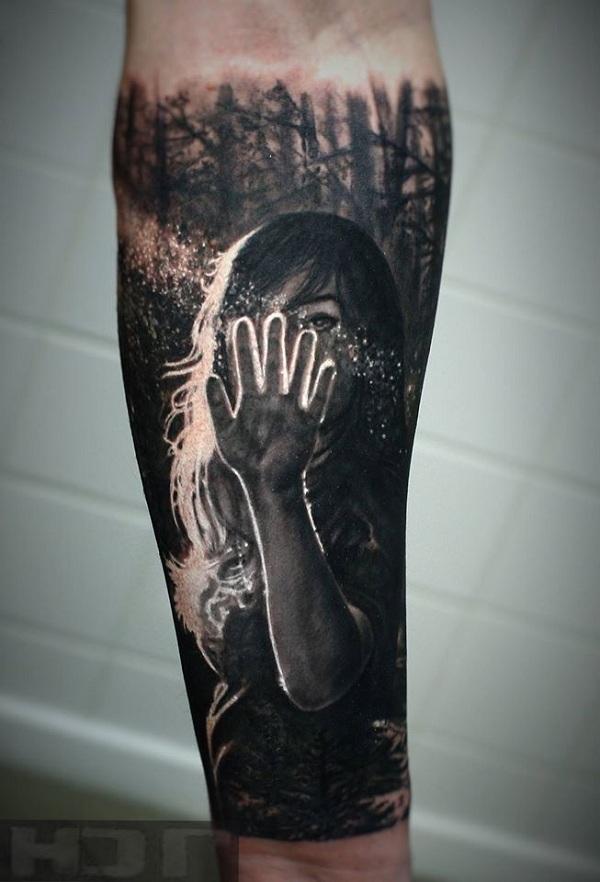 Stop – photorealistic picture with bokeh effect.