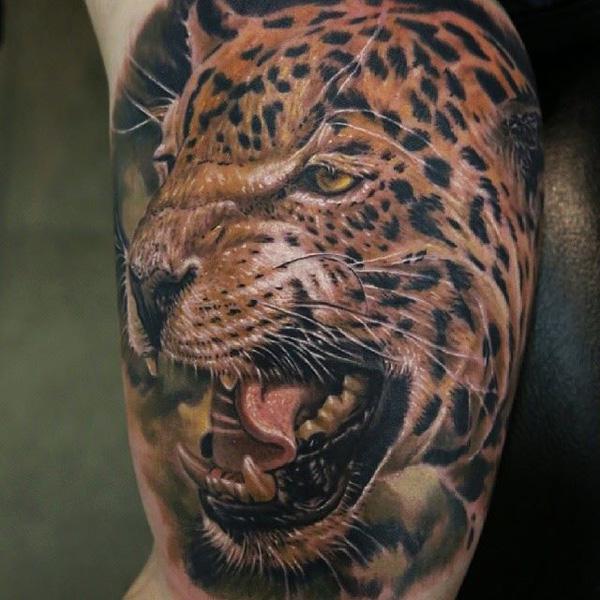 Tiger is a popular animal in ancient mythology and folklore in many countries. It is also the national animal of Bangladesh (the Bengal Tiger), India, Vietnam, Malaysia (the Malayan tiger) and South Korea. People love tiger tattoo is for the very symbolic meaning – a tattoo tiger represents strength.
Tiger is a ferocious animal which can reach speed of 49 – 65 km/h. In China, the tiger is considered as the king of all beasts or king in the forest. Tiger is often associated with power, strength and beauty. Tiger is also one of 12 Chinese Zodiac Symbol. People in the year of tiger are often sensitive, suspicious, emotional, and capable of great love.
Featured with its beautiful fur and ferocious face, tiger tattoo is one of popular tattoo ideas for men who expect to express their power. A lot of people ink their tiger tattoos on their arms, back or shoulders, rendered in a realistic style. Tiger tattoos are also depicted in more artistic watercolor style, which is amazing. Here are 55 awesome examples of tiger tattoo designs. Let us know which one you like the best!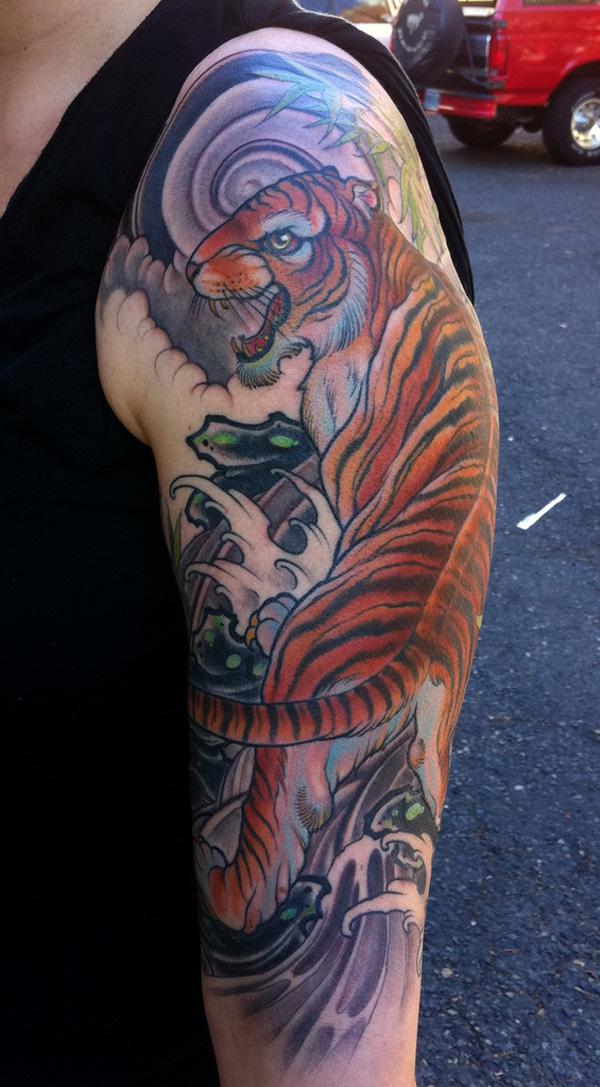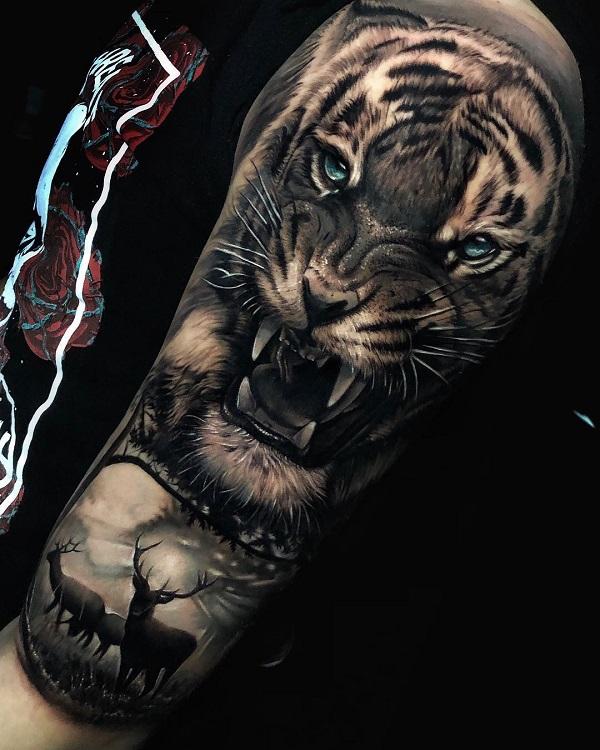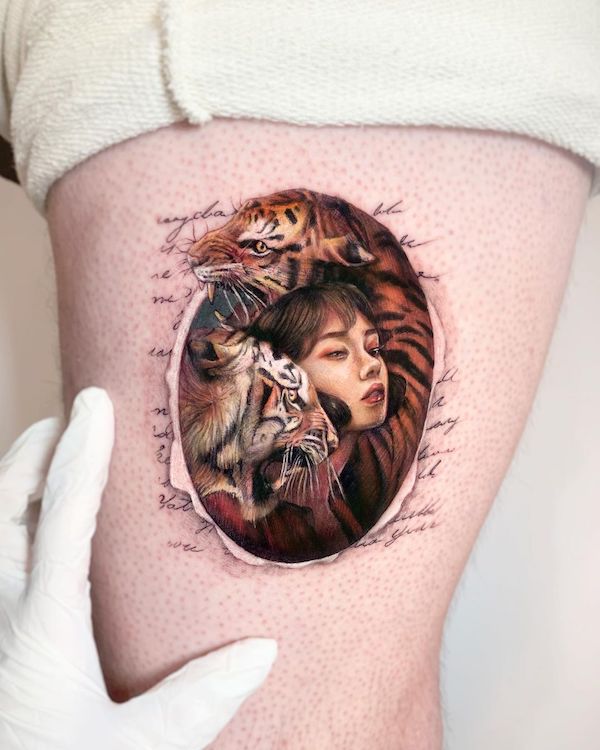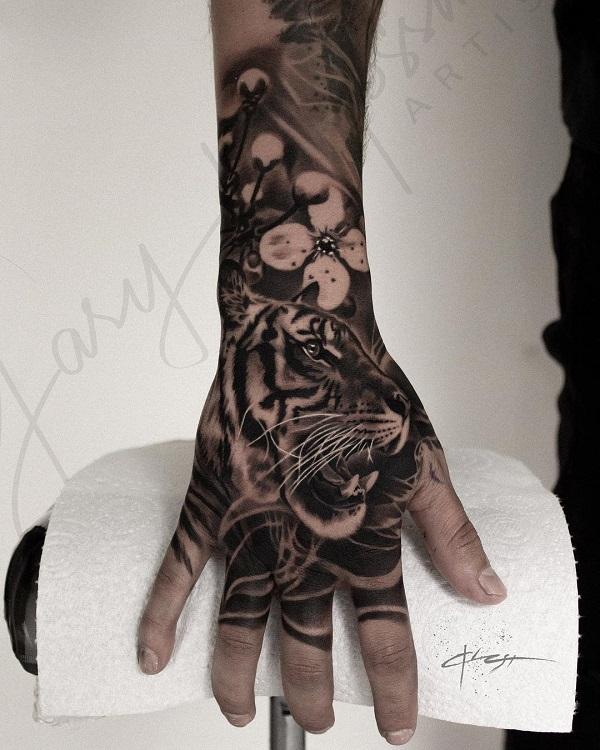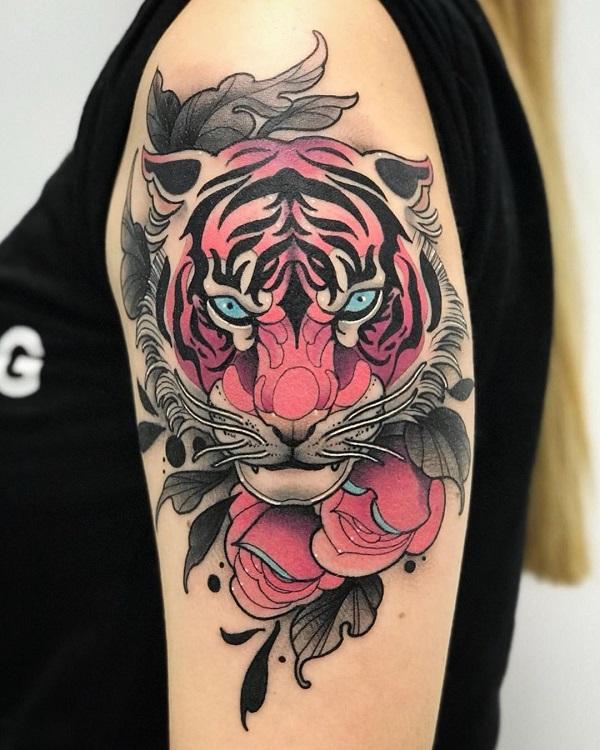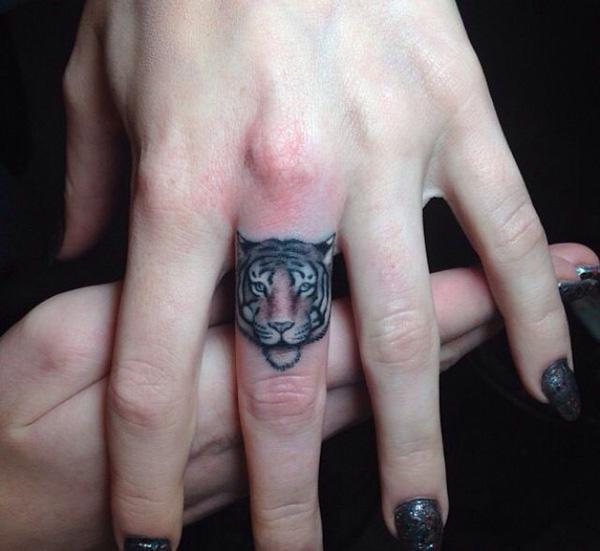 little tiger tattoo on the finger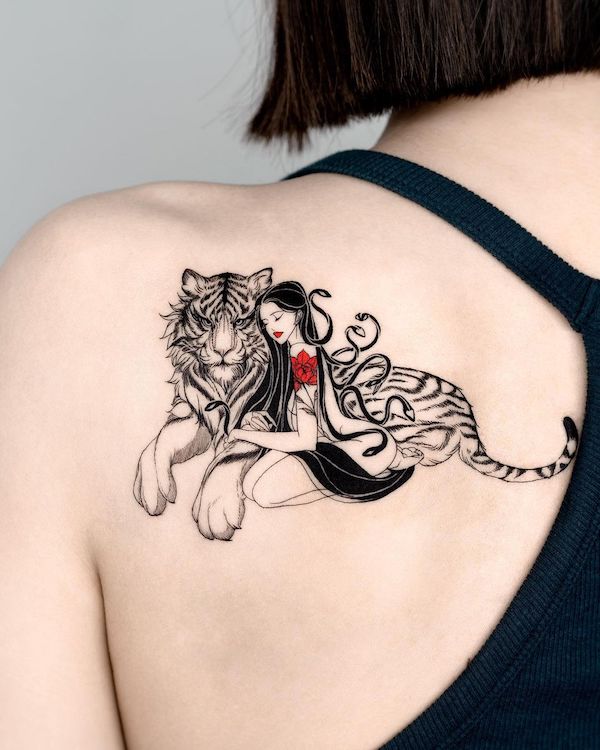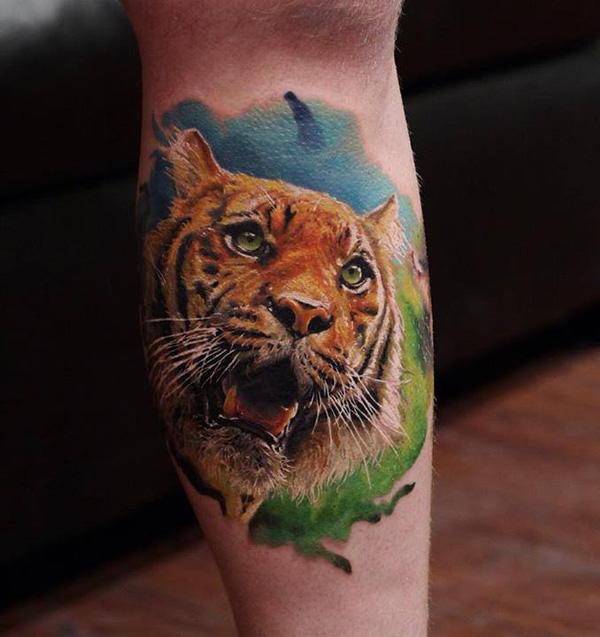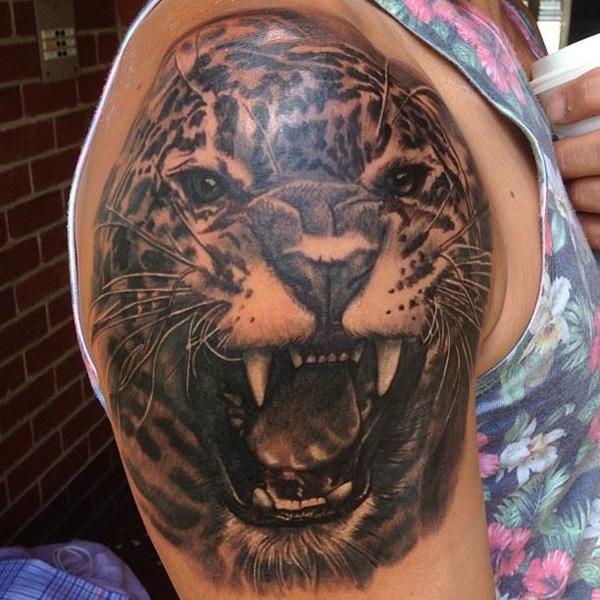 Tiger Tattoo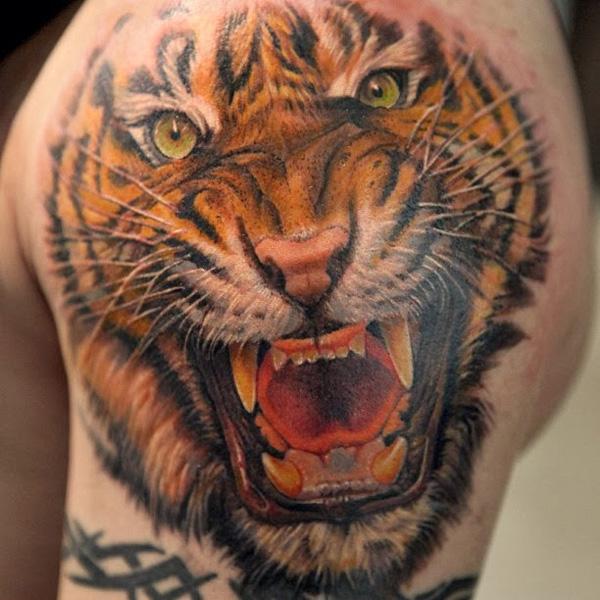 Tiger Tattoo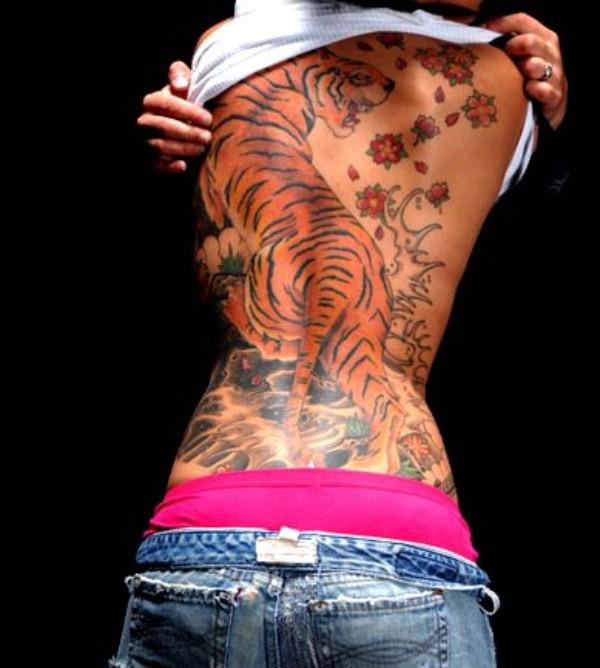 Tiger tattoo on back for women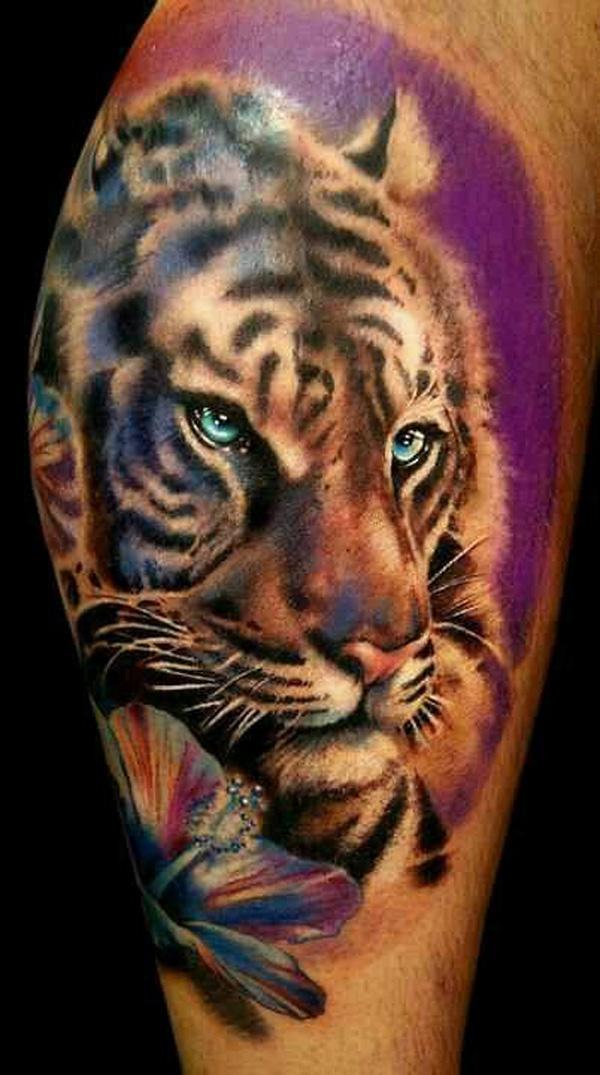 Tiger Tattoo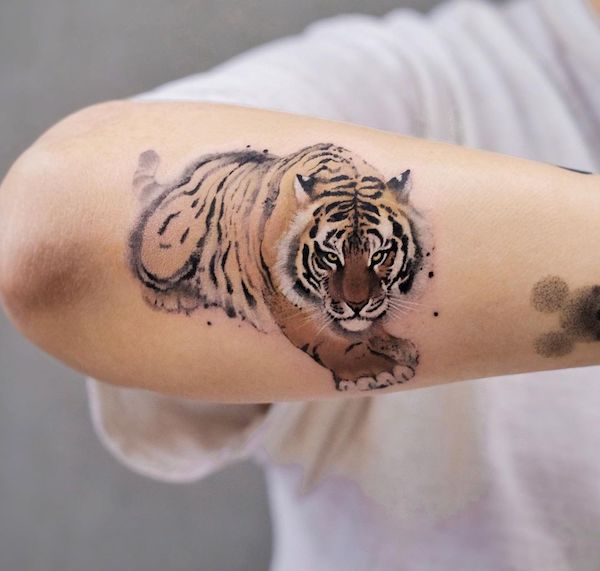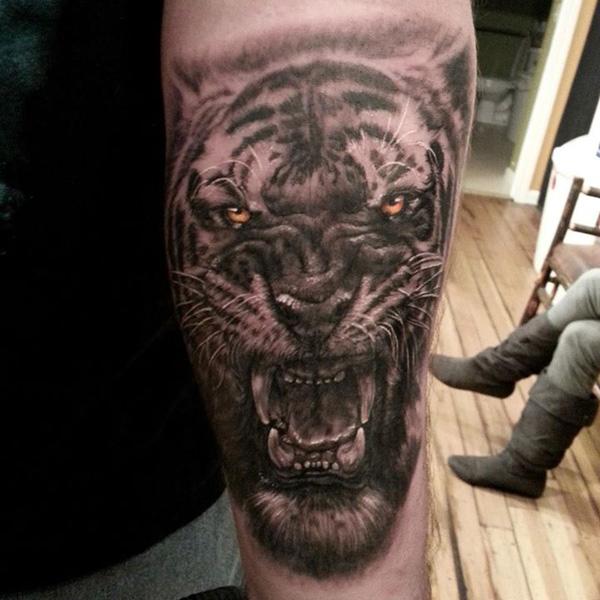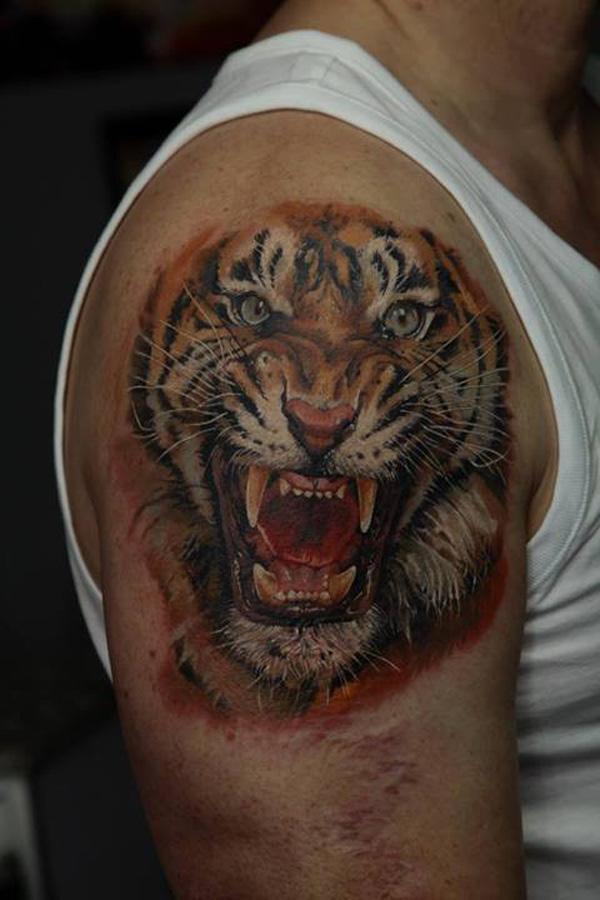 Tiger Tattoo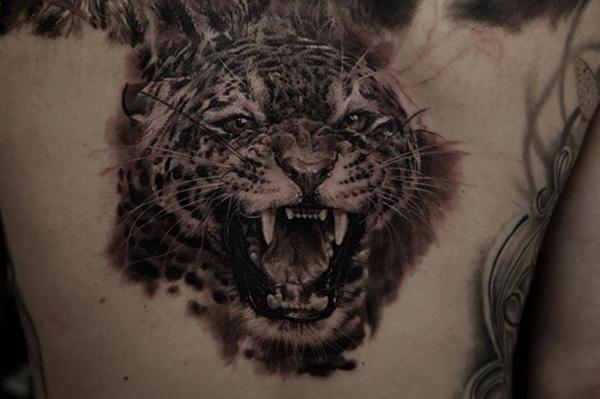 Tiger Tattoo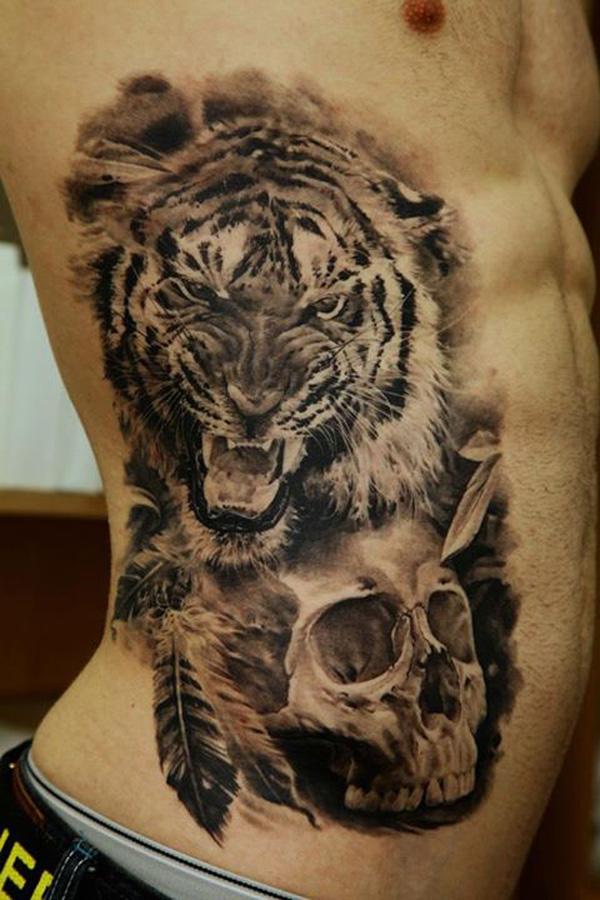 Tiger Tattoo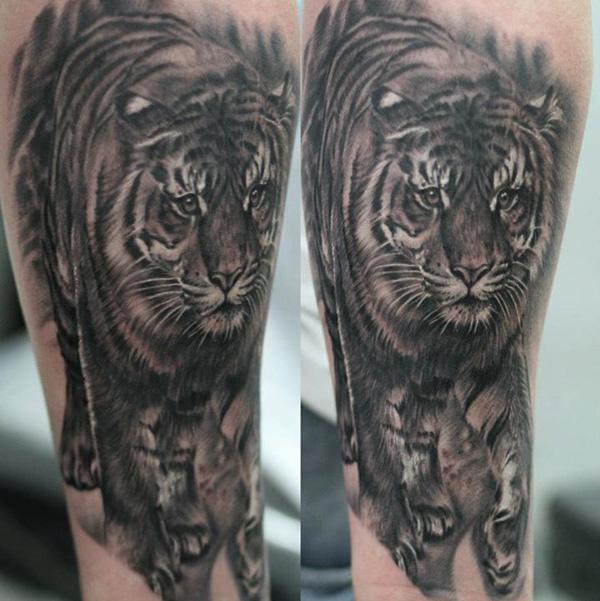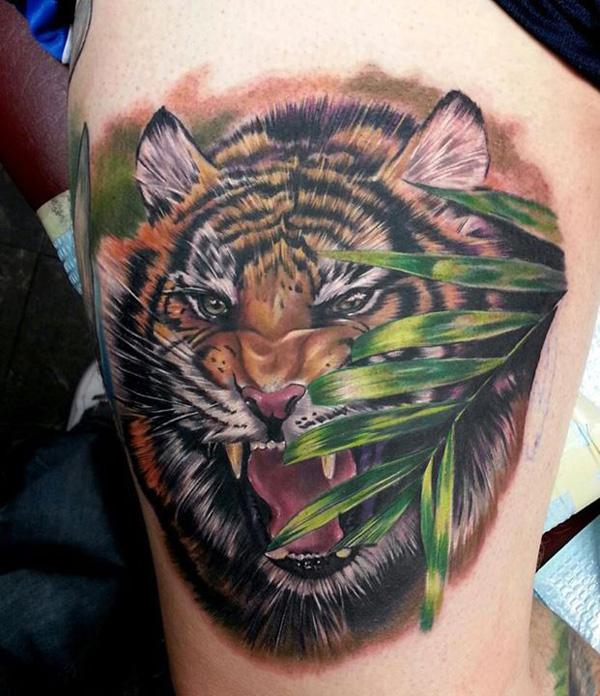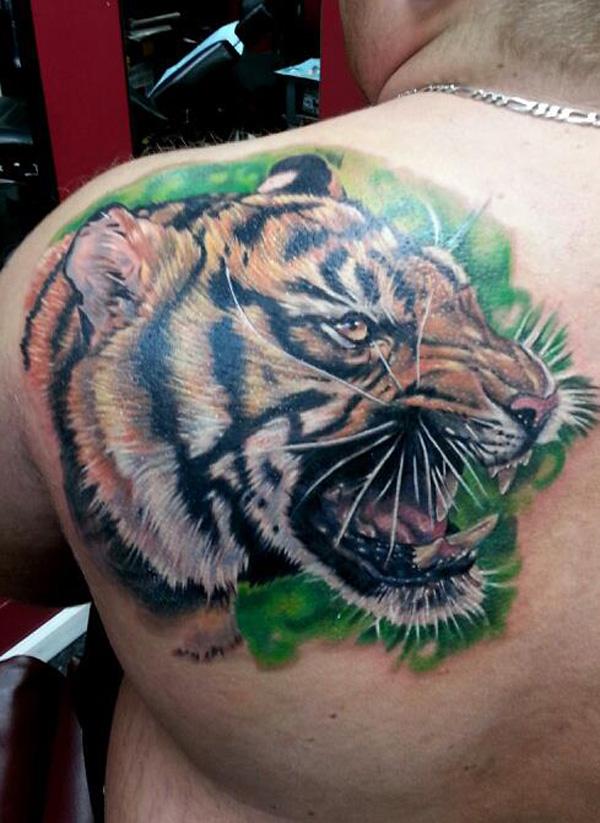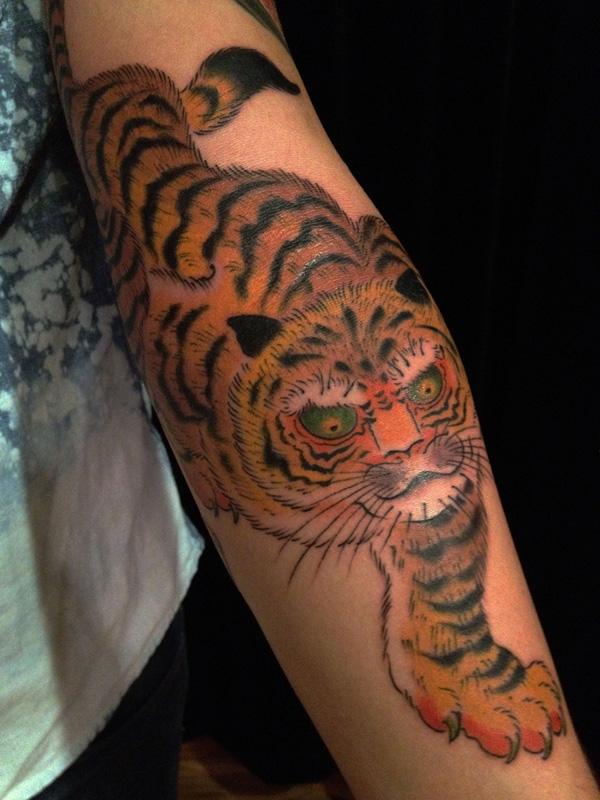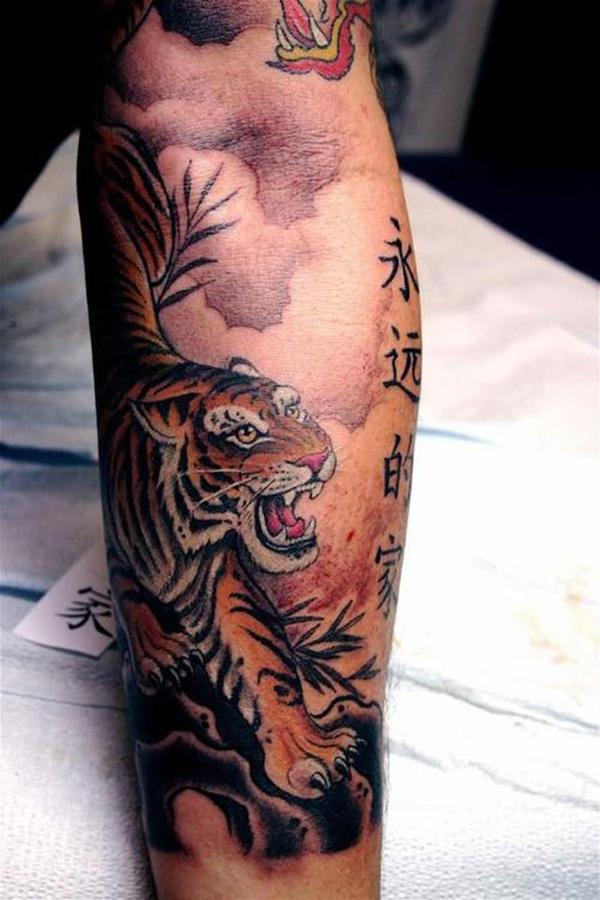 Tiger Tattoo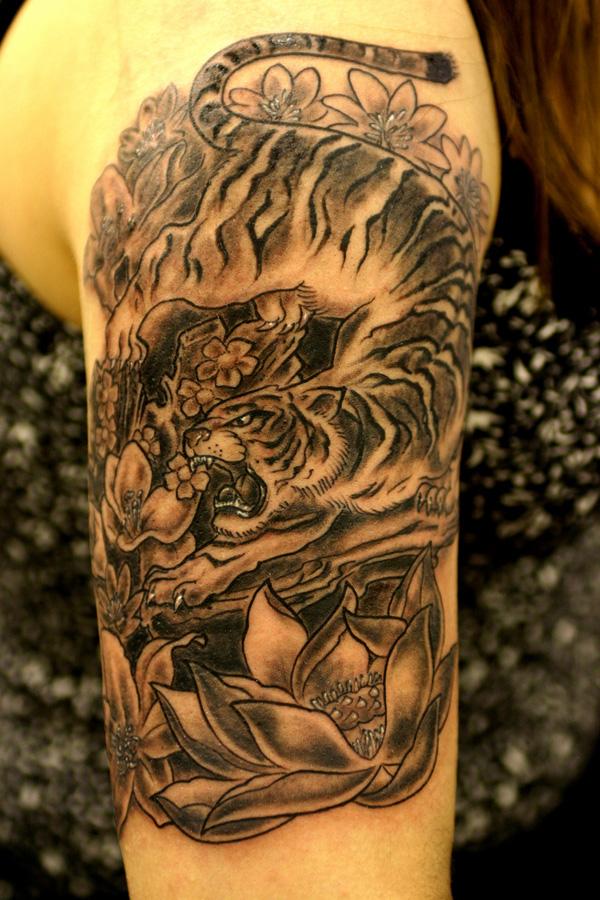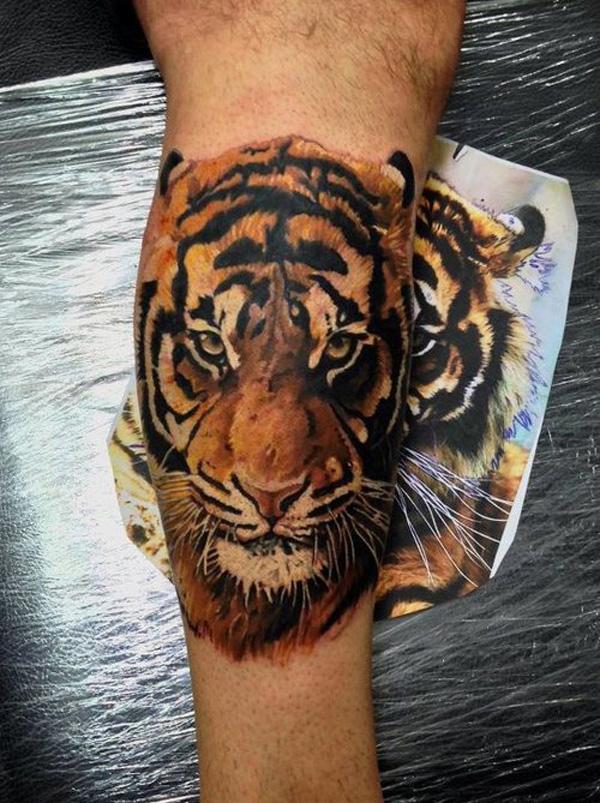 Tiger Tattoo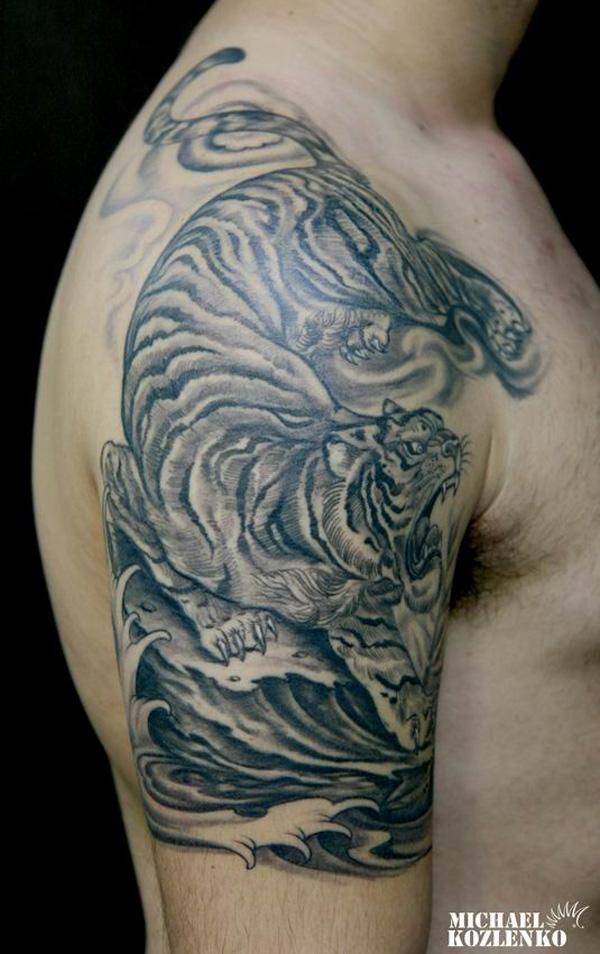 Tiger Tattoo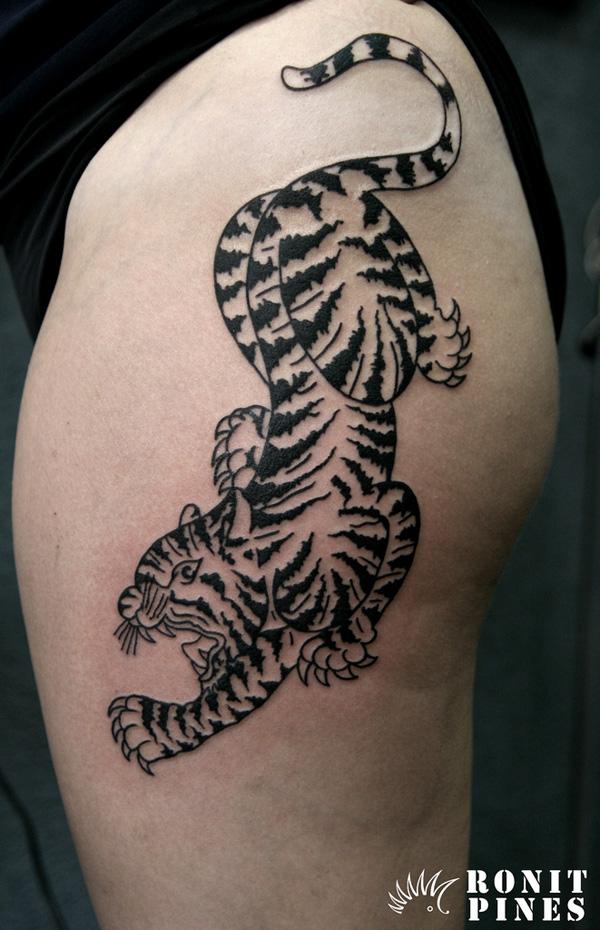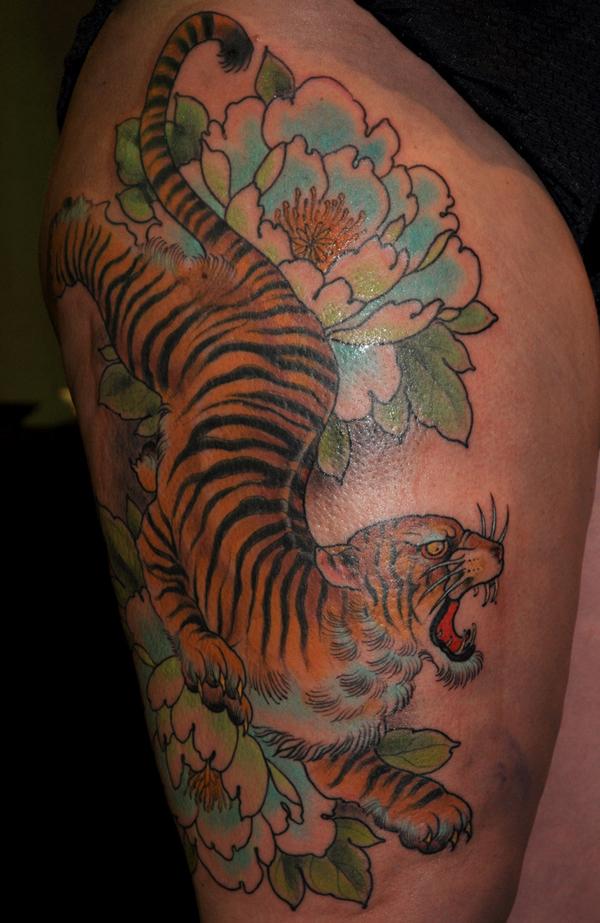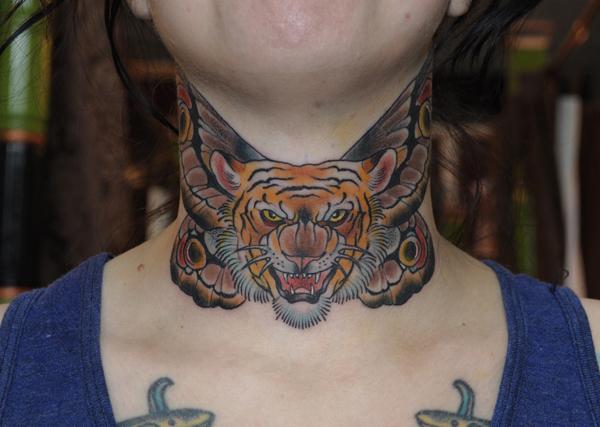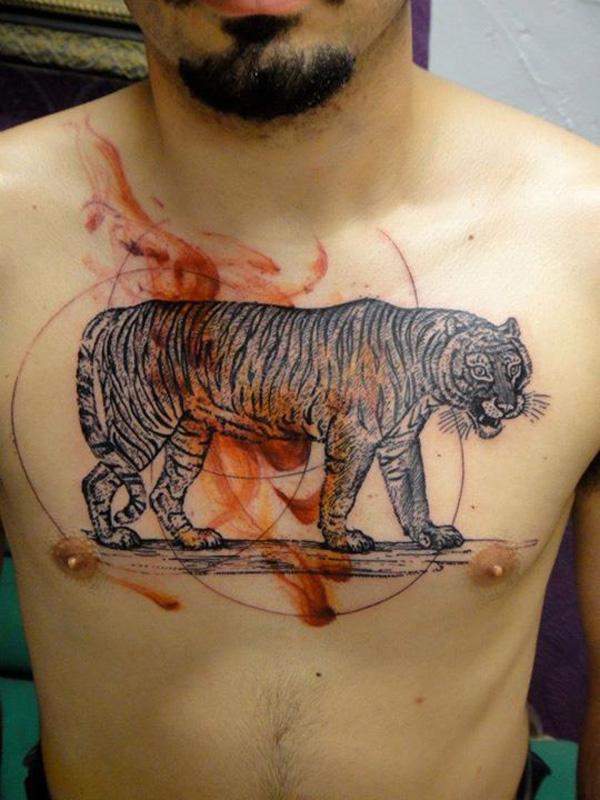 tiger tattoo on chest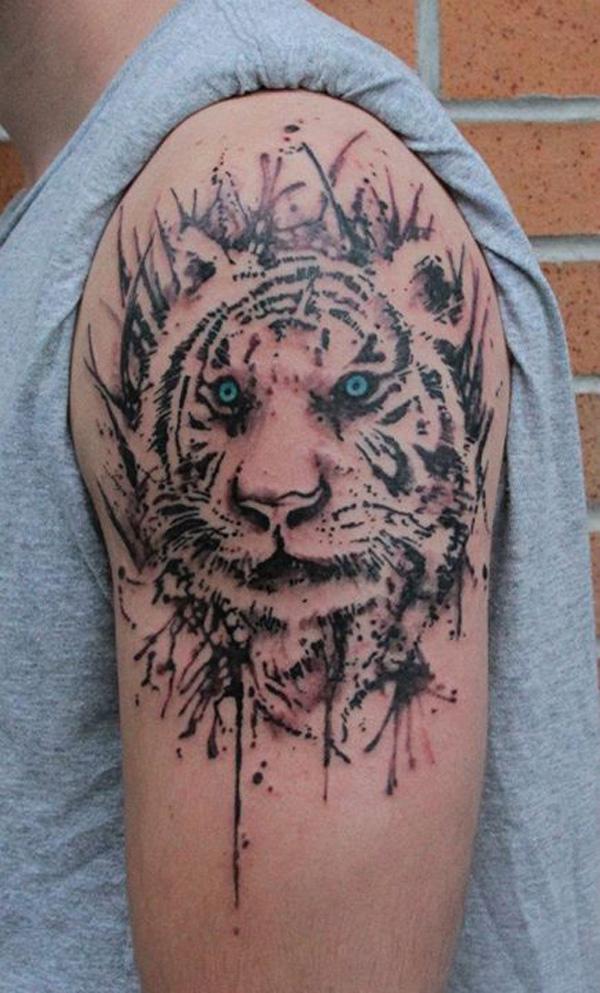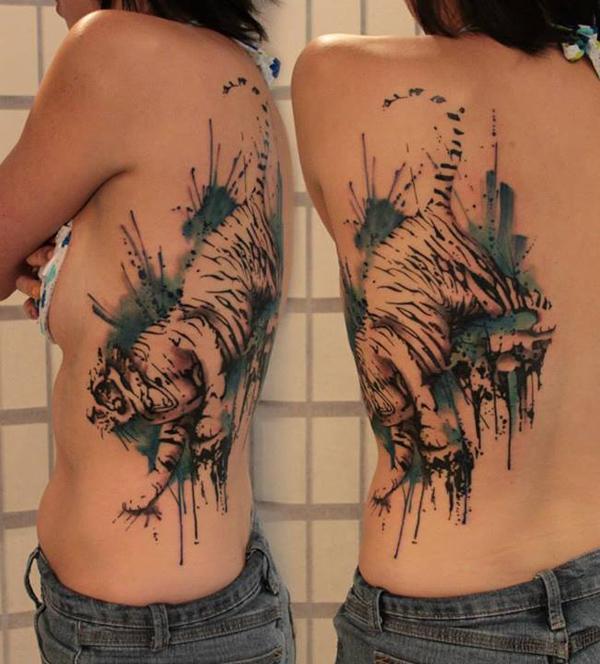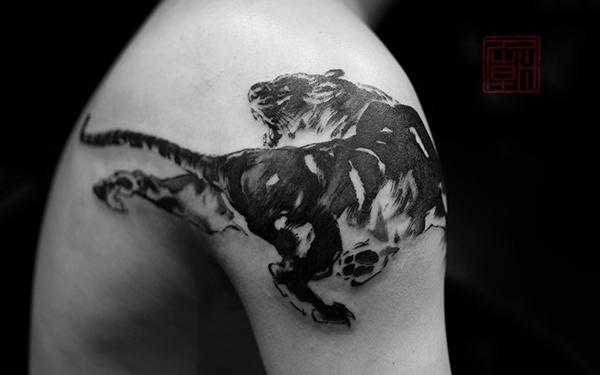 Tiger tattoo on shoulder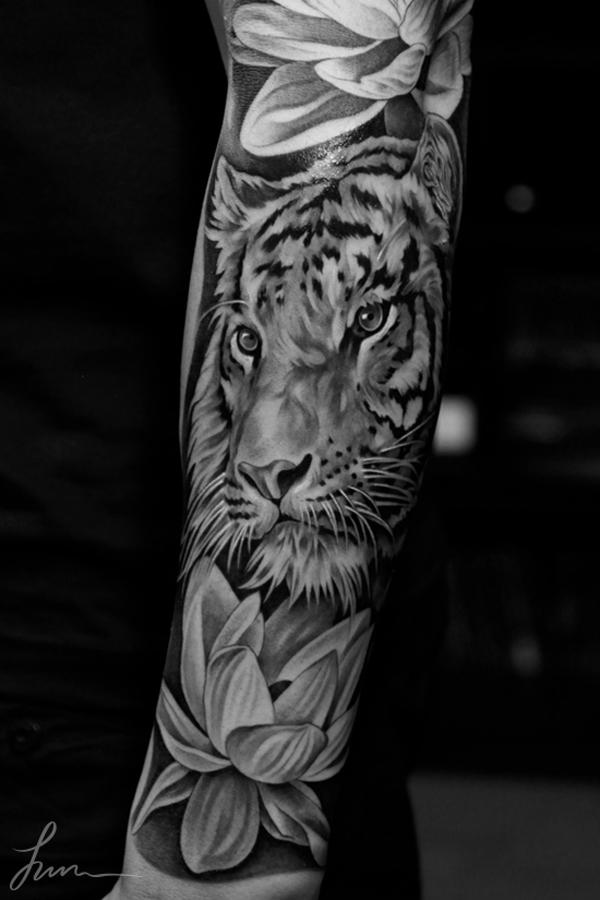 Sleeve tiger tattoo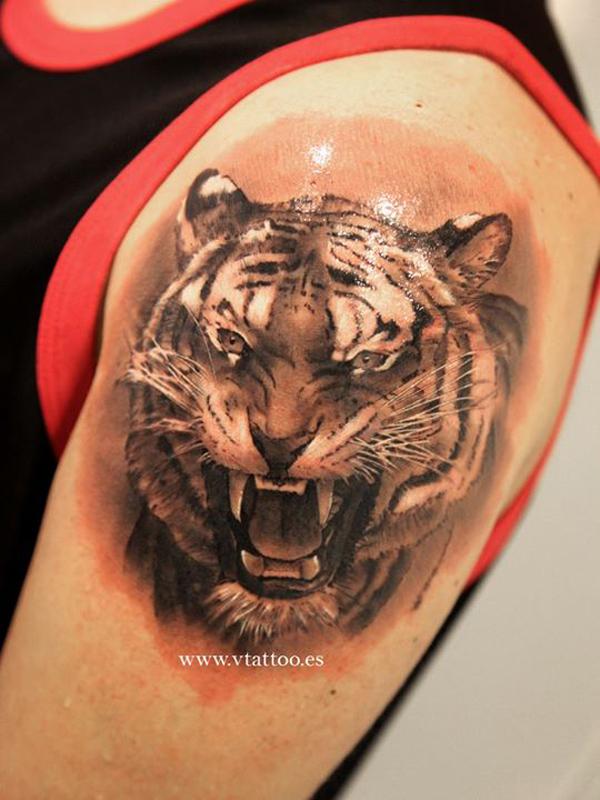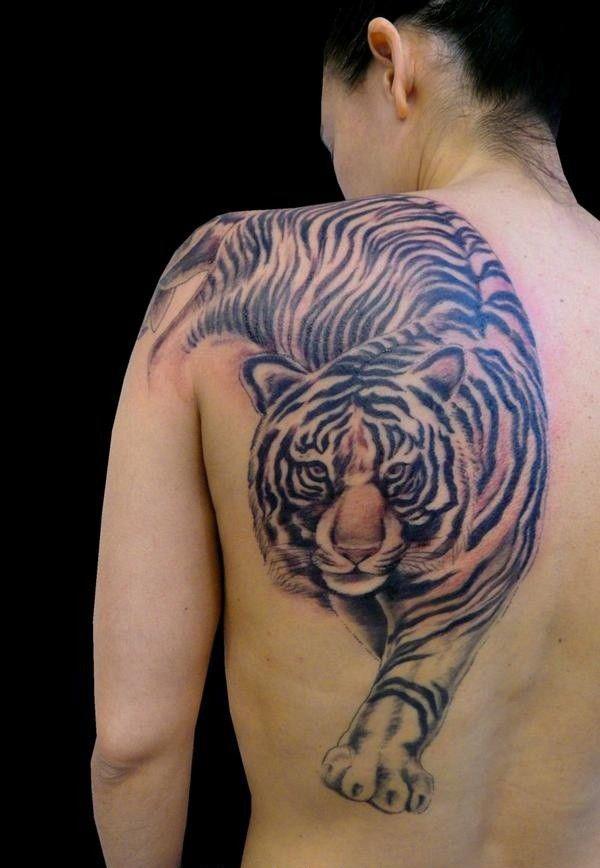 Tiger animal tattoo idea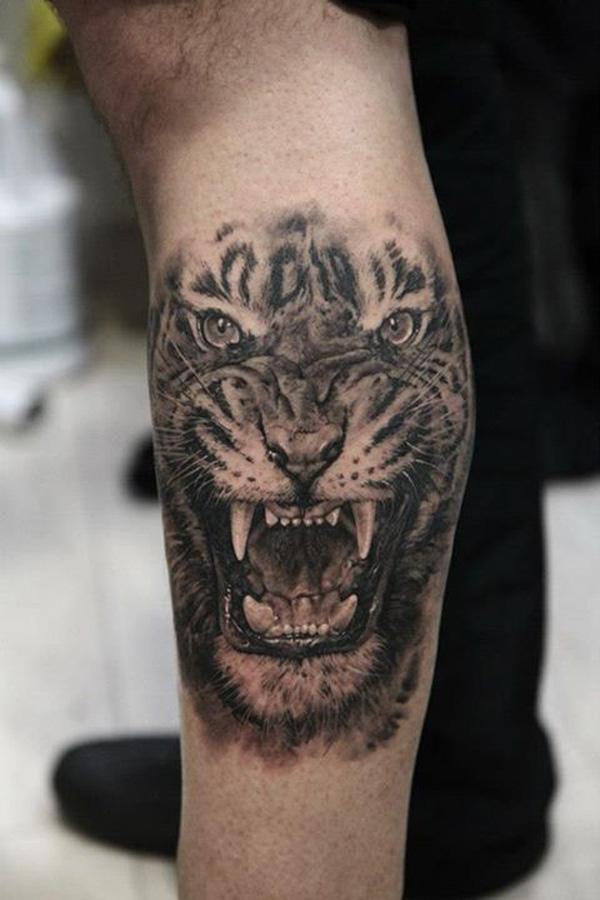 tiger portrait tattoo on sleeve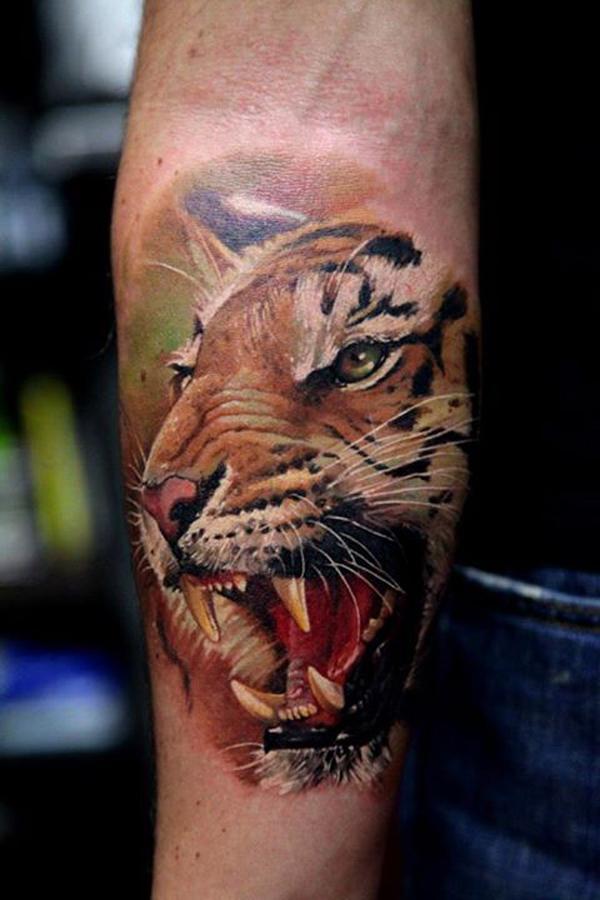 Tiger portrait tattoo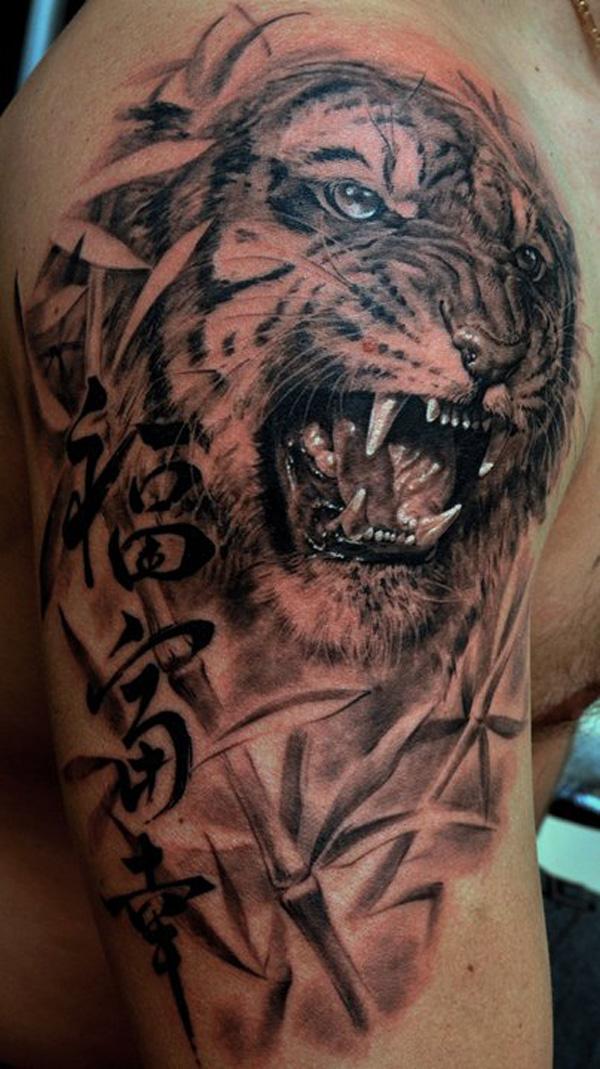 Tiger tattoo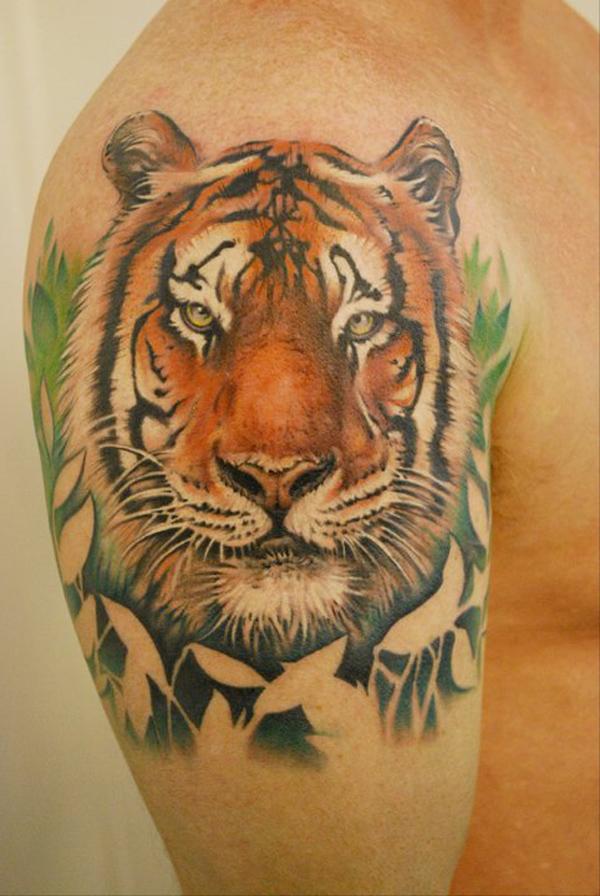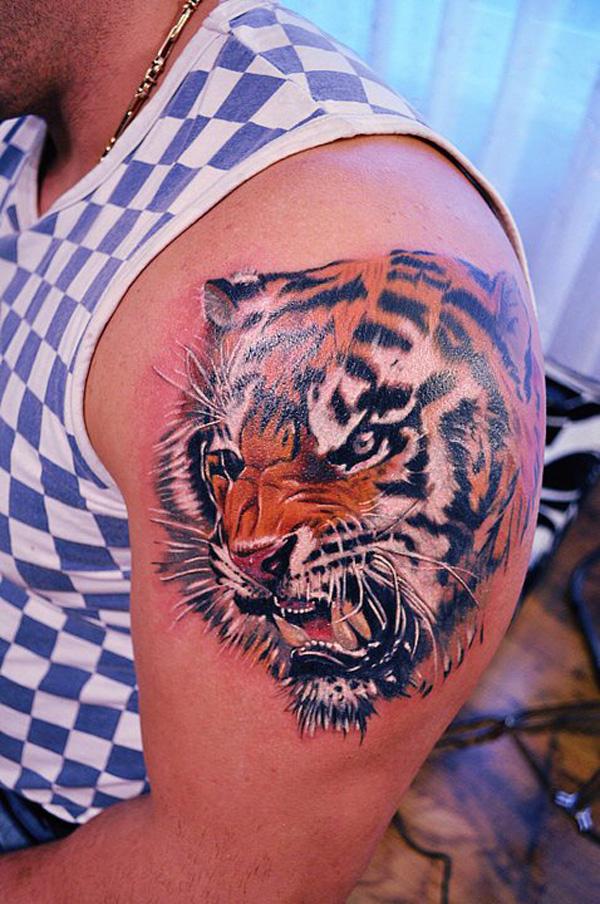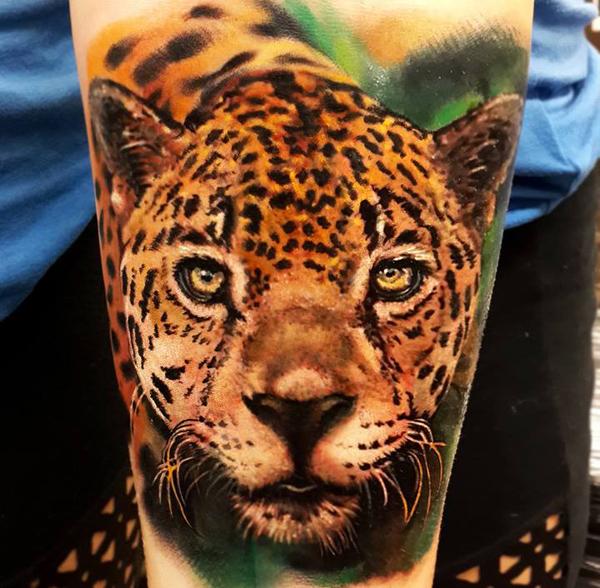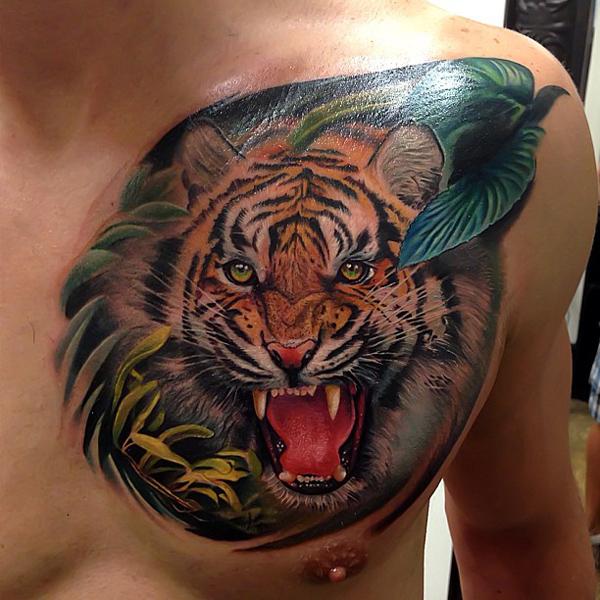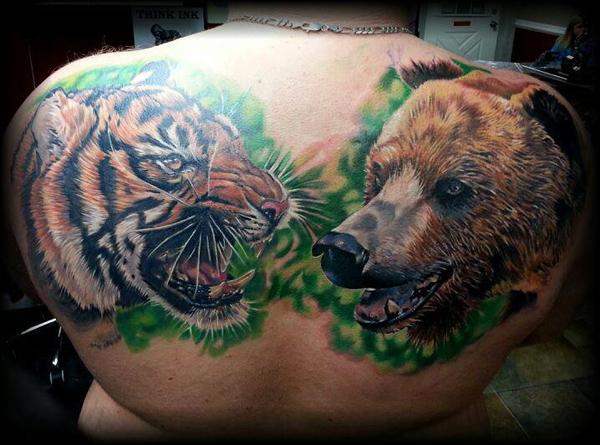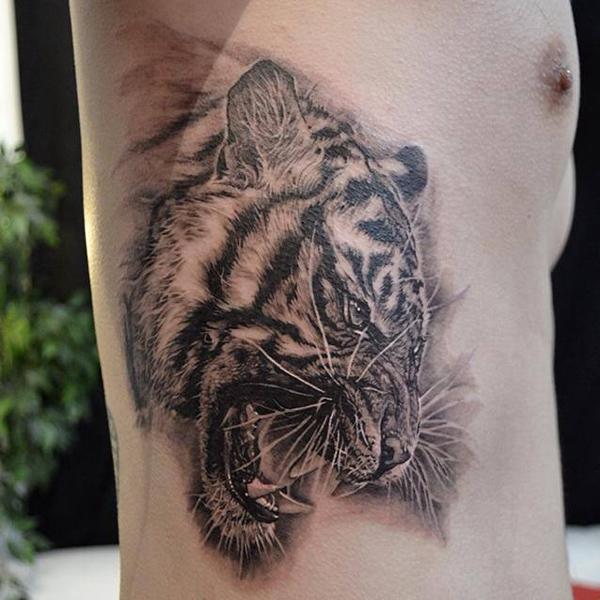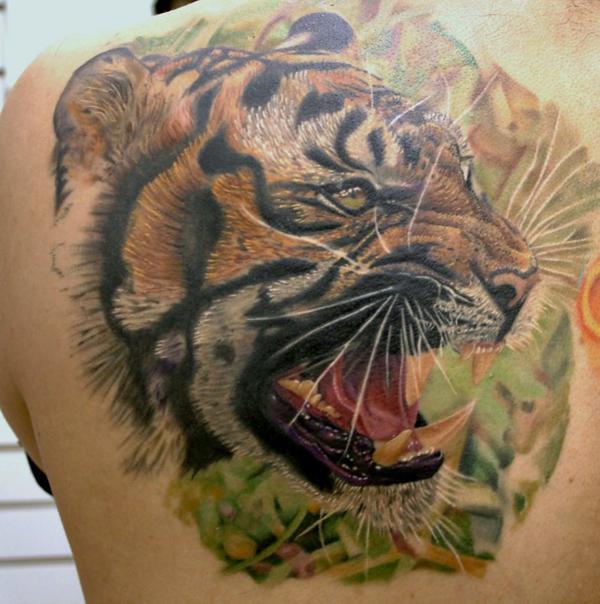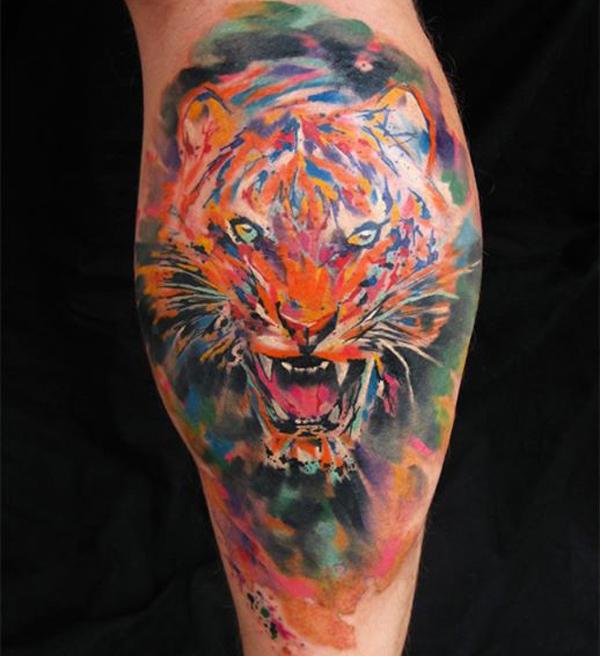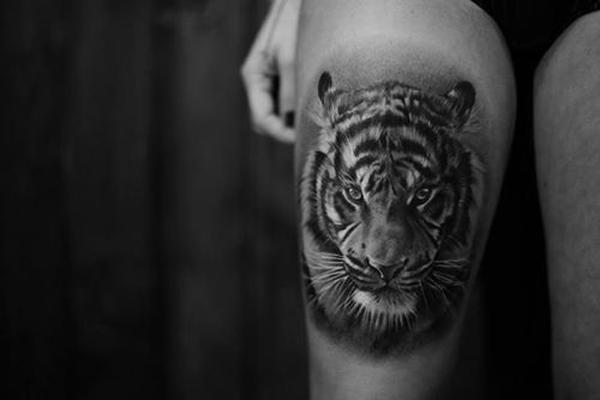 Tiger thigh tattoo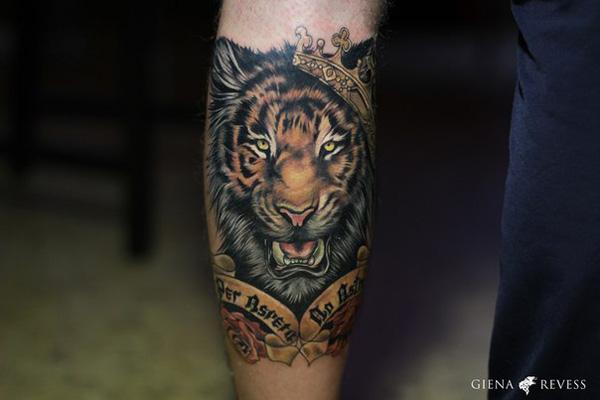 Tiger king tattoo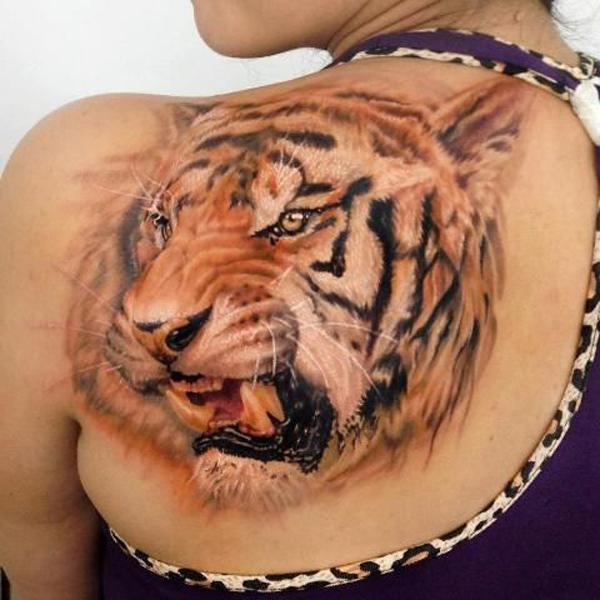 3D tiger tattoo on back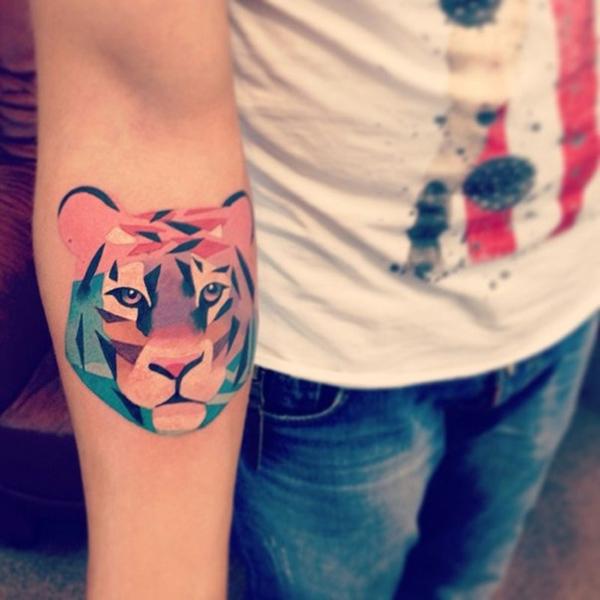 Watercolor tiger tattoo on arm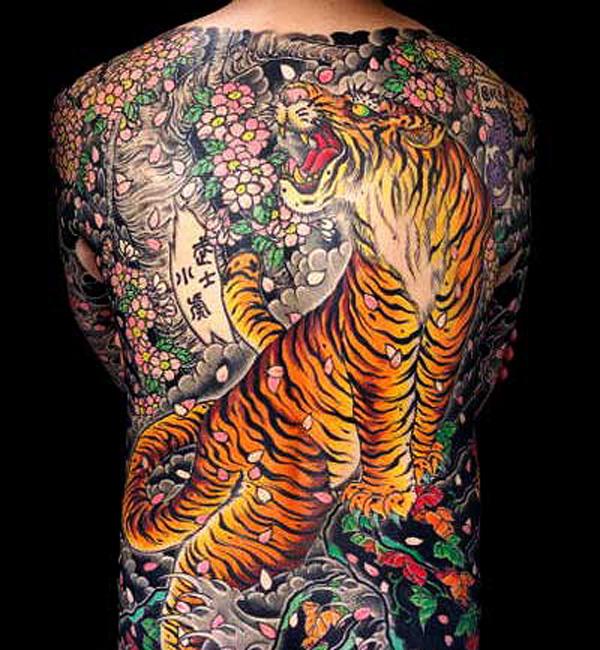 Japanese style tiger tattoo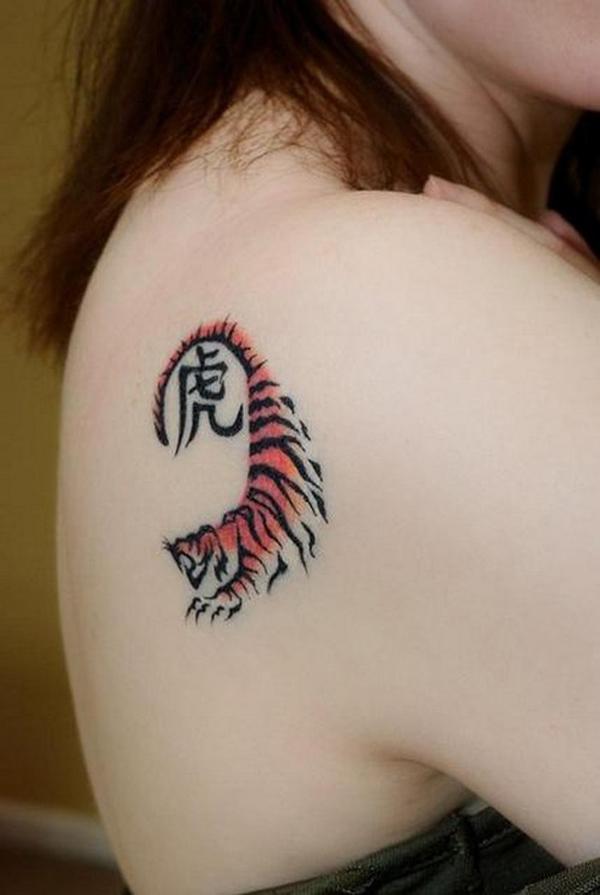 Small tiger tattoo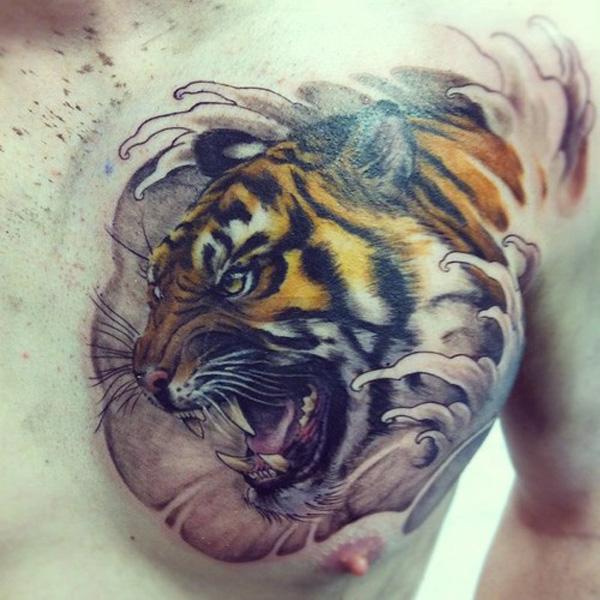 Tiger tattoo on chest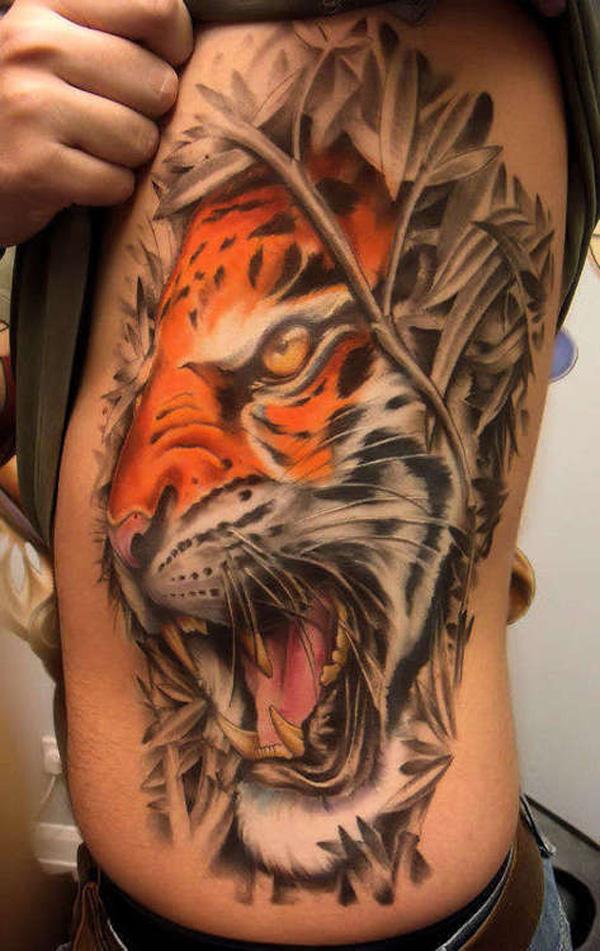 Tiger tattoo on side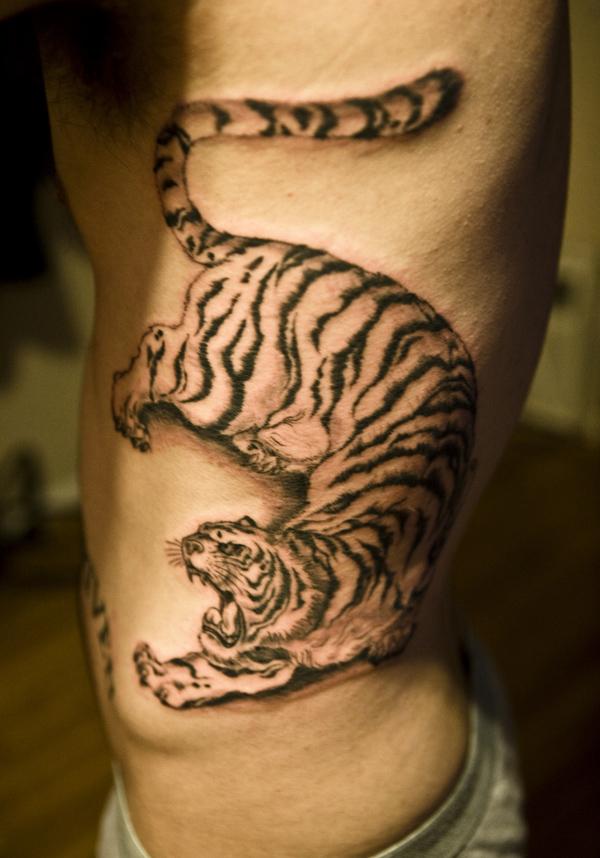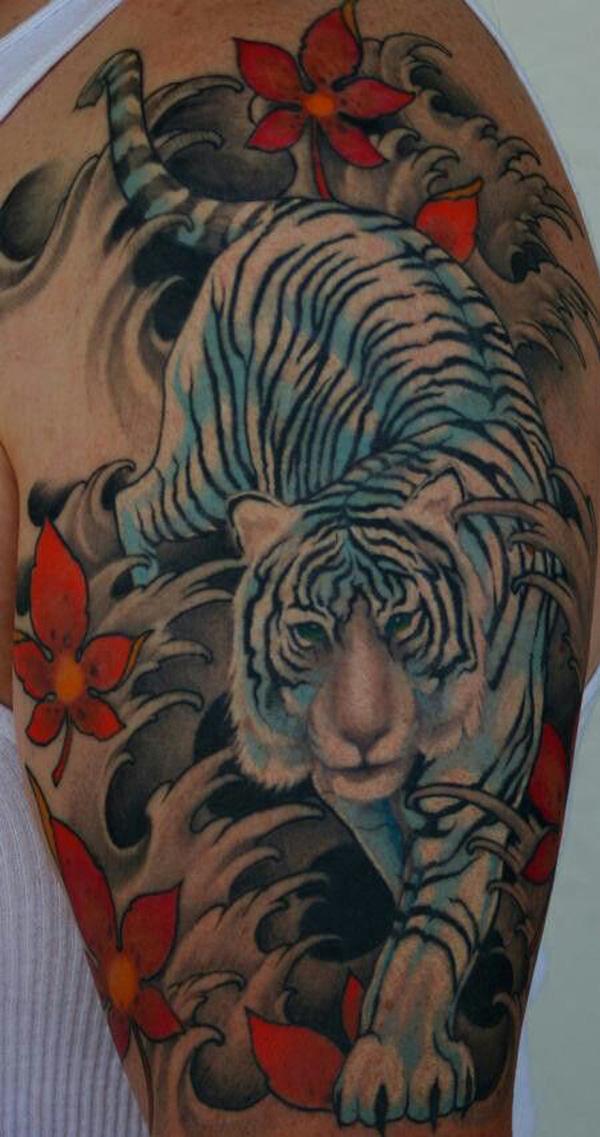 White tiger tattoo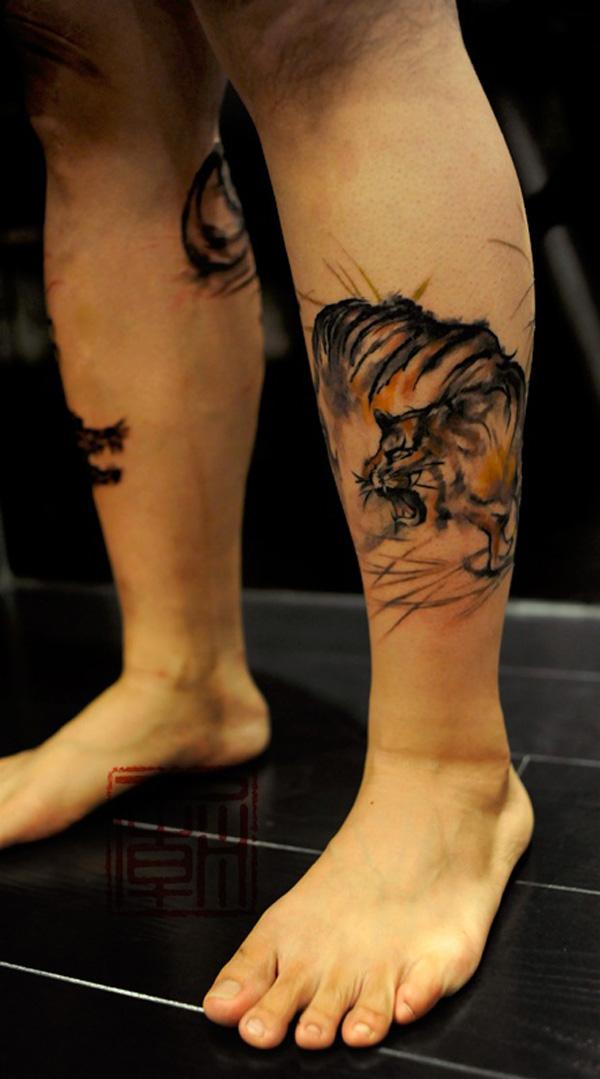 Tiger tattoo on leg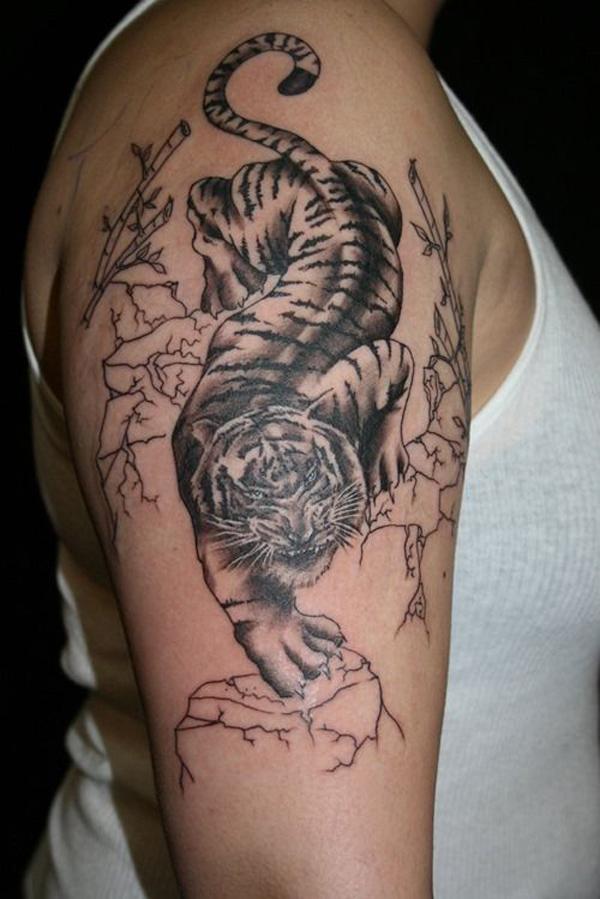 Half Sleeve Tiger Tattoo for Men