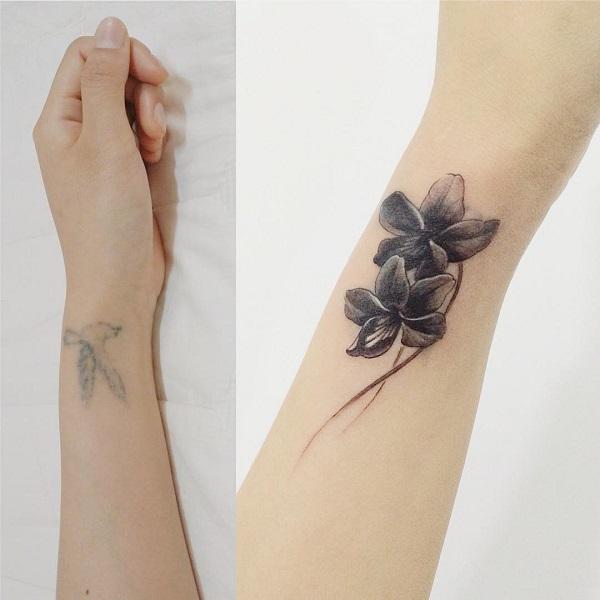 It's much easier to cover tattoos that are faded away by time and have less shades in them; like this one. From a faded bird to simple and yet beautiful design, it would even be safe to say it's the only tattoo there.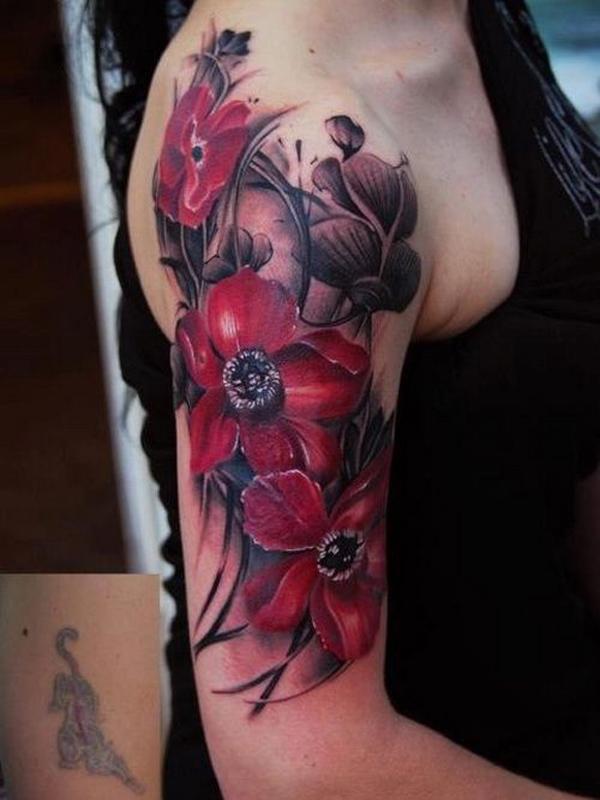 Here's another evidence that you can cover up old tattoos and turn it to fabulous ones. The old pouncing tiger tattoo is now hidden in the shadows and shade of a now spectacular design.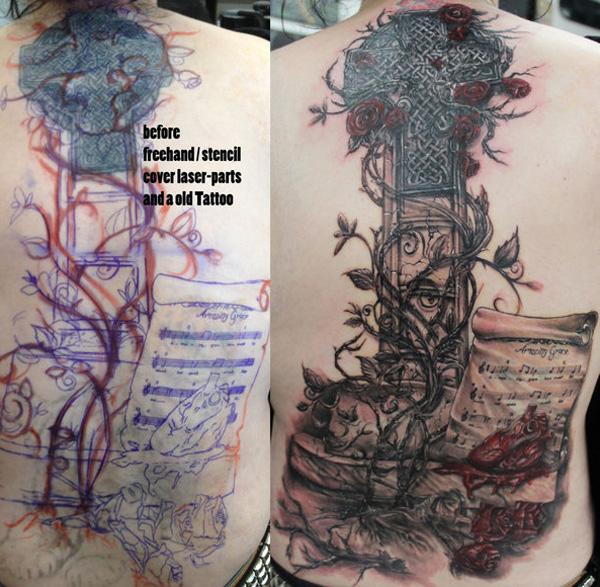 Back Cover up Grave stone heart roses
Here, we can see the plan that went on to cover up an existing tattoo. Instead of covering it up all out, the artist decided to make it better by camouflaging it and making it a part of the new tattoo. Plus the artist made it look more polished by adding deeper shadows to make it pop out.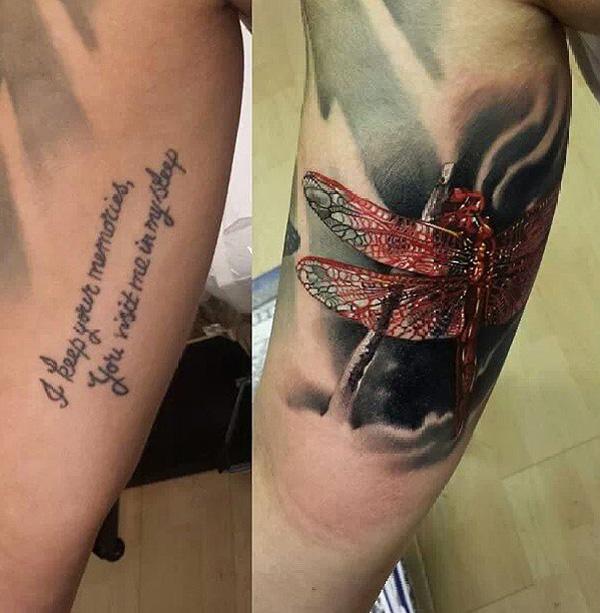 3D Dragonfly cover up
Words are much easier to cover up but the problem most of the time is that these take much more space especially when in sentences. So the best way is to make your new tattoo bigger. Here, the new tattoo is a hyper realistic dragonfly.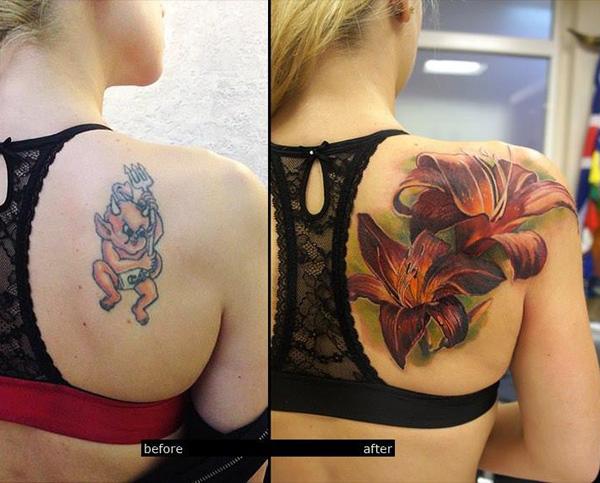 Cover up the baby devil with vibrant lily flowers
No signs of a baby devil with a fork, right? The new tattoo covered it up by creating lilies in shades of black, red and orange which is dark enough to conceal the previous design.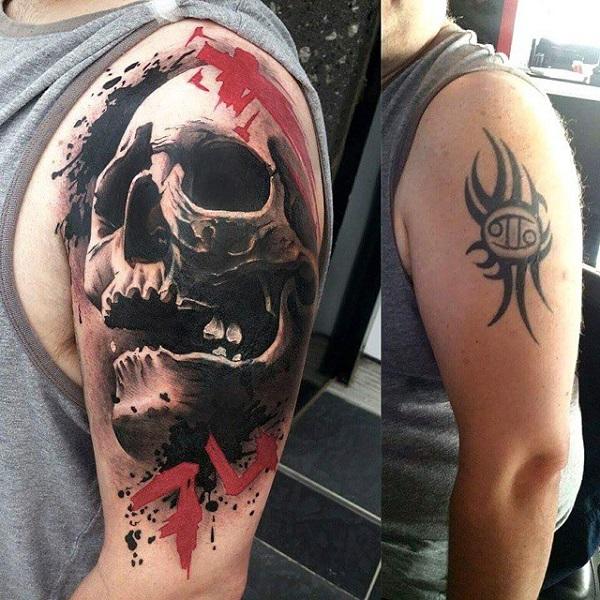 The shadows across the skulls made it possible to cover up the previous design. The best part about the new tattoo is that it's way much cooler than the previous design which wouldn't make you regret having it, ever.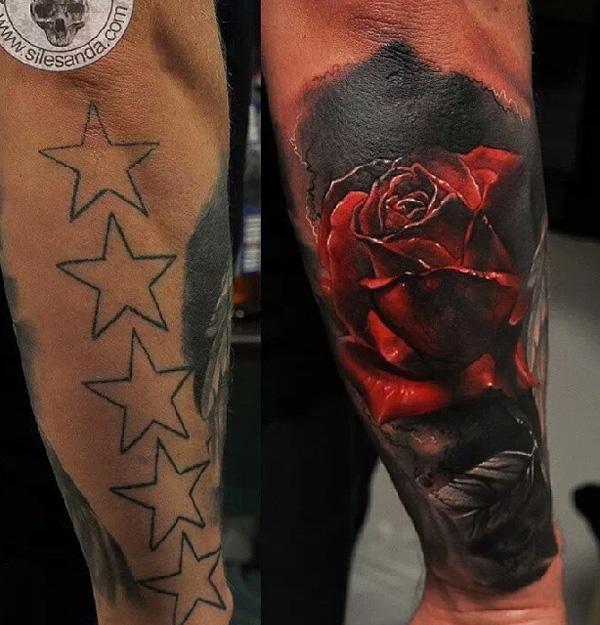 Hiding these 5 stars aren't really that hard; thanks to the very simple design. Darker colors and shadows could very easily conceal it and that's exactly what the artist did. But the design of the new tattoo is far from simple and boring.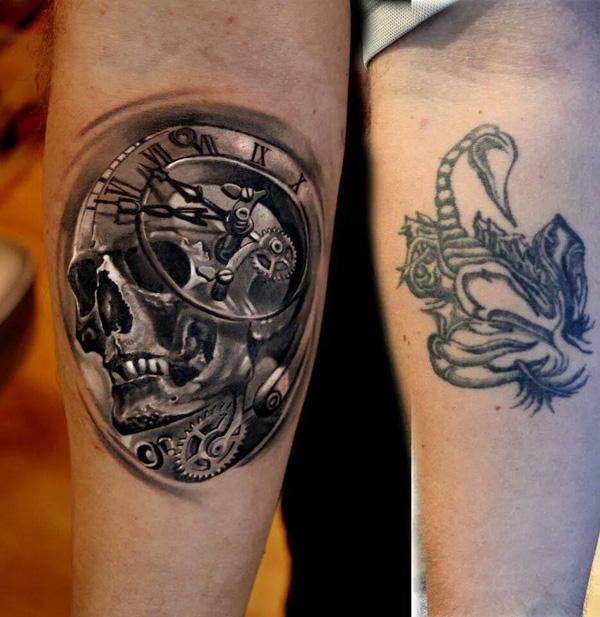 3D Skull with watch cover up tattoo
Before, it was a scorpion-like creature. Now it's a 3D surreal clock and skull design which totally hides the previous tattoo. Even if you scrutinize the tattoo now, you wouldn't really be finding that creature which is probably a good thing seeing your new one rocks.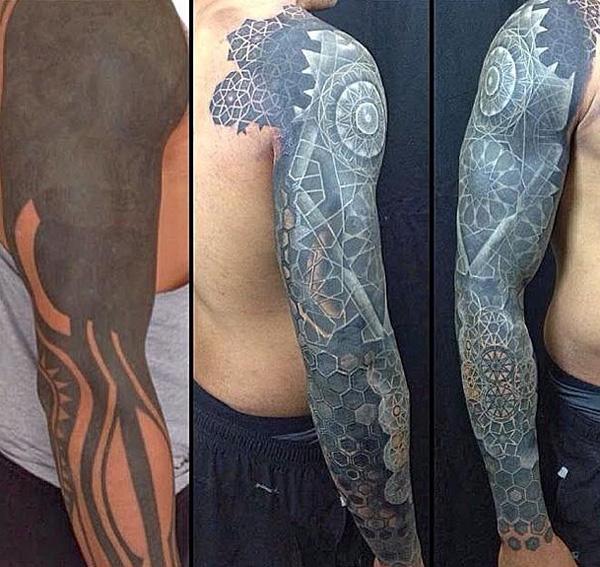 Now the harder one: how do you hide a full sleeve tattoo which is mostly in black? It may seem impossible but merely adding designs and a bit more of color and whites to add a 3D effect.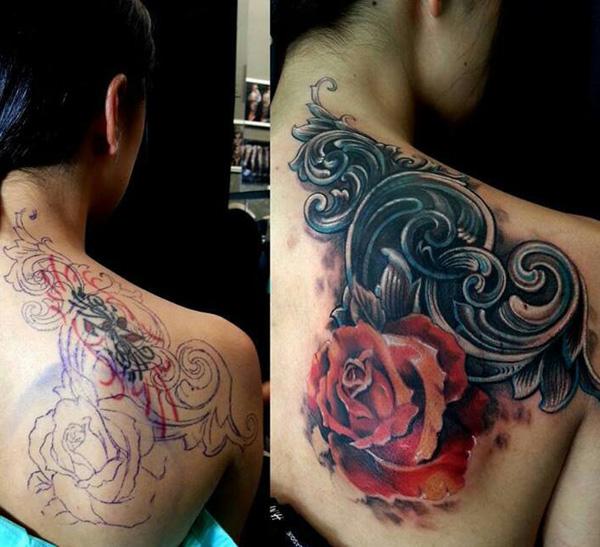 Here's another plan to entirely cover a tattoo with a much bigger one and fill it out with colors; especially on the parts of the design where the old tattoo shows.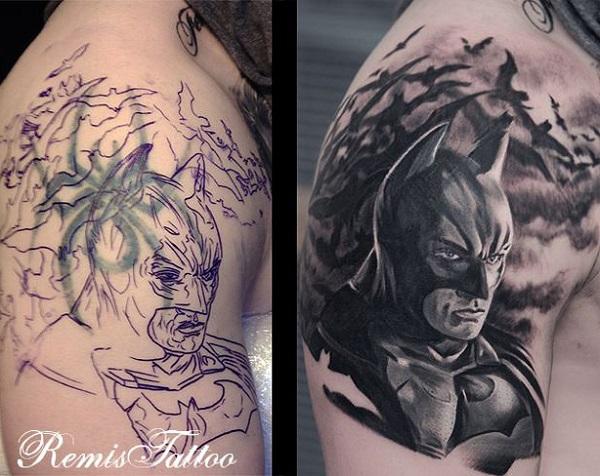 Batman Tattoo Cover Up
From Spidey to Batman; and the transition has never been better. Through the plan, we could see where the old tattoo was hidden and of course, it where the darker shades are.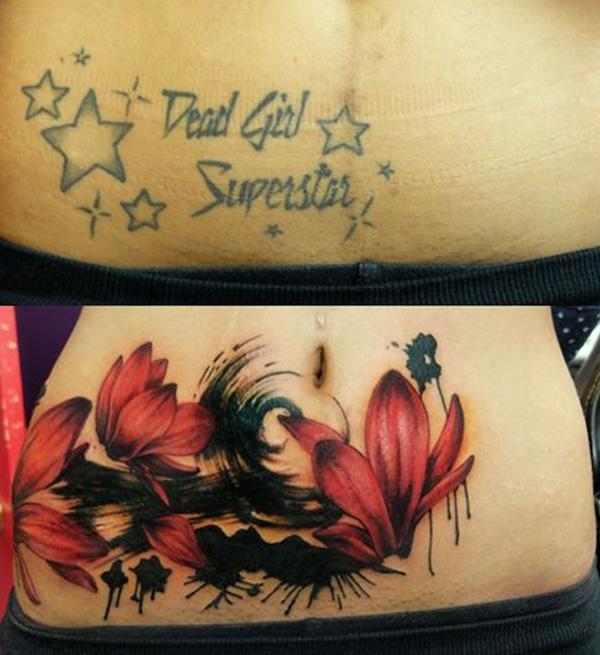 Have that embarrassing statement tattoo you got back you when younger? Worry no more as you can now have it covered up in ink. Like really covering it up with ink, but in a beautiful and artistic way. Add some elements to make it look like an abstract masterpiece.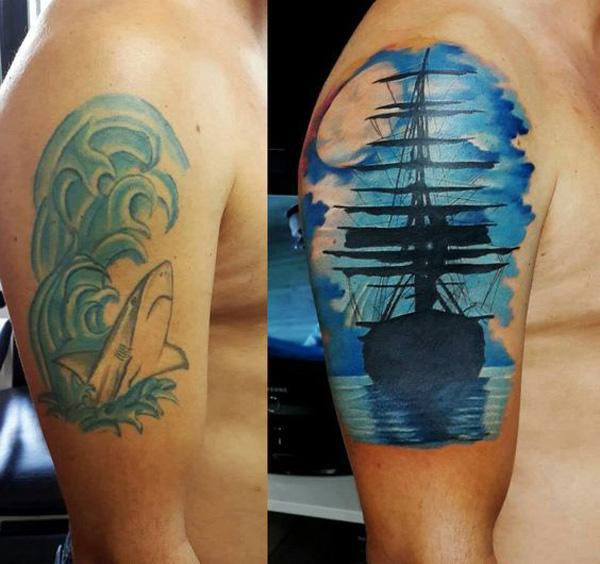 Another tip in masking a previous tattoo is to go with the color. If you're old tattoo is blue, like in this case, it would be good to cover it up with something blue as well, just like the sea and sky. The other parts can be covered by silhouettes and shadows.
Previous tattoo design with brighter colors could be masked by darker shadows or by more colorful designs like in this one. From a dull star to a brilliant dream catcher, it couldn't get any better.